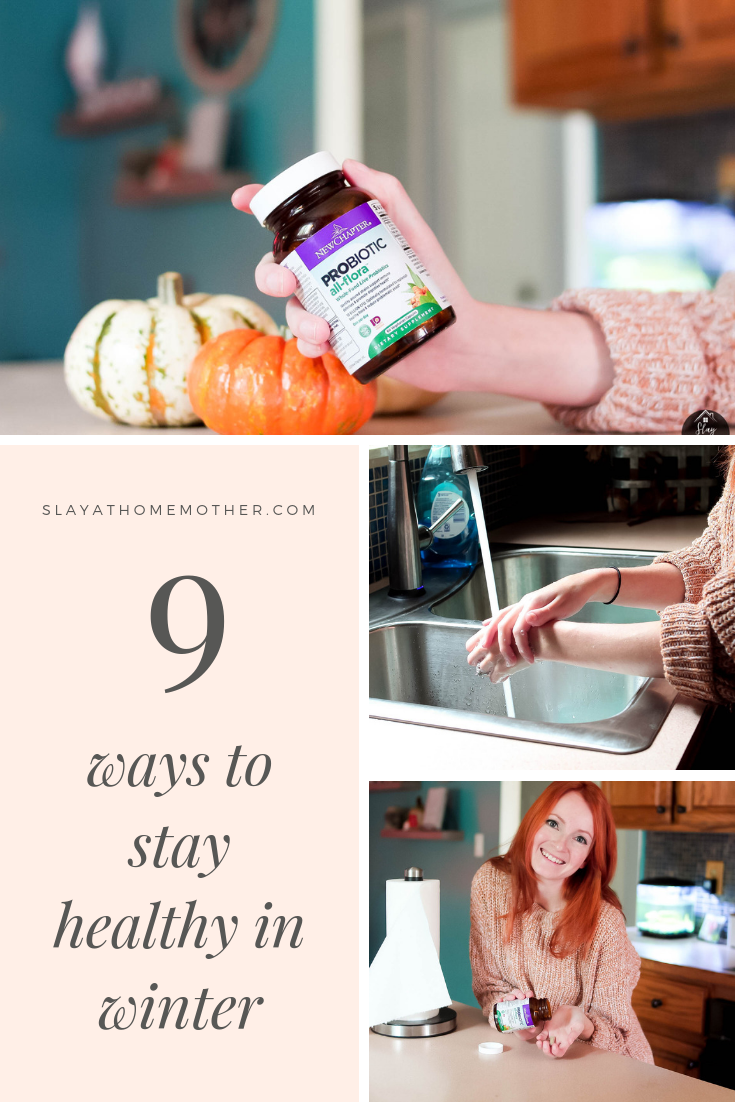 *This post is in partnership with New Chapter, a brand that I love. All opinions are my own, as always.
Hi friends! I'm thrilled to say it's finally October, my favorite month of the year. Bring on the pumpkins, apple pies, and trips to the orchard! Is it just me or is there something absolutely magical about Fall? The temperature has been dropping to near-perfect sweater weather, and I'm loving it! The air seems fresher when it's cold, am I right? The boys also seem to have a renewed energy when the cooler weather hits us, which is always nice to see!
I don't know about your household, but ours tends to get hit during the winter months with a nasty bug or two. And, as it goes with kids, those nasty germs spread to all of us before we even realize they were there in the first place.
Over time, I've learned that staying healthier during the winter months is more than just avoiding your sick friends that don't cover their mouths when they cough (we all know one person like that, don't we?!). This year, I'm adding a few new tools to my health arsenal to keep sickness at bay, and wanted to share them with you all!
Here are my 9 ways to stay healthier this winter…
Wash Your Hands Frequently
Make it a habit to wash your hands several times a day, and encourage your little ones to embrace soapy fingers. Keeping hands clean in the winter is a must, since germs and bacteria are on the rise, and our hands touch everything from our face, to our food.
When it comes to hand washing, I try to make a game out of it by seeing who can make the most bubbles while scrubbing their hands together.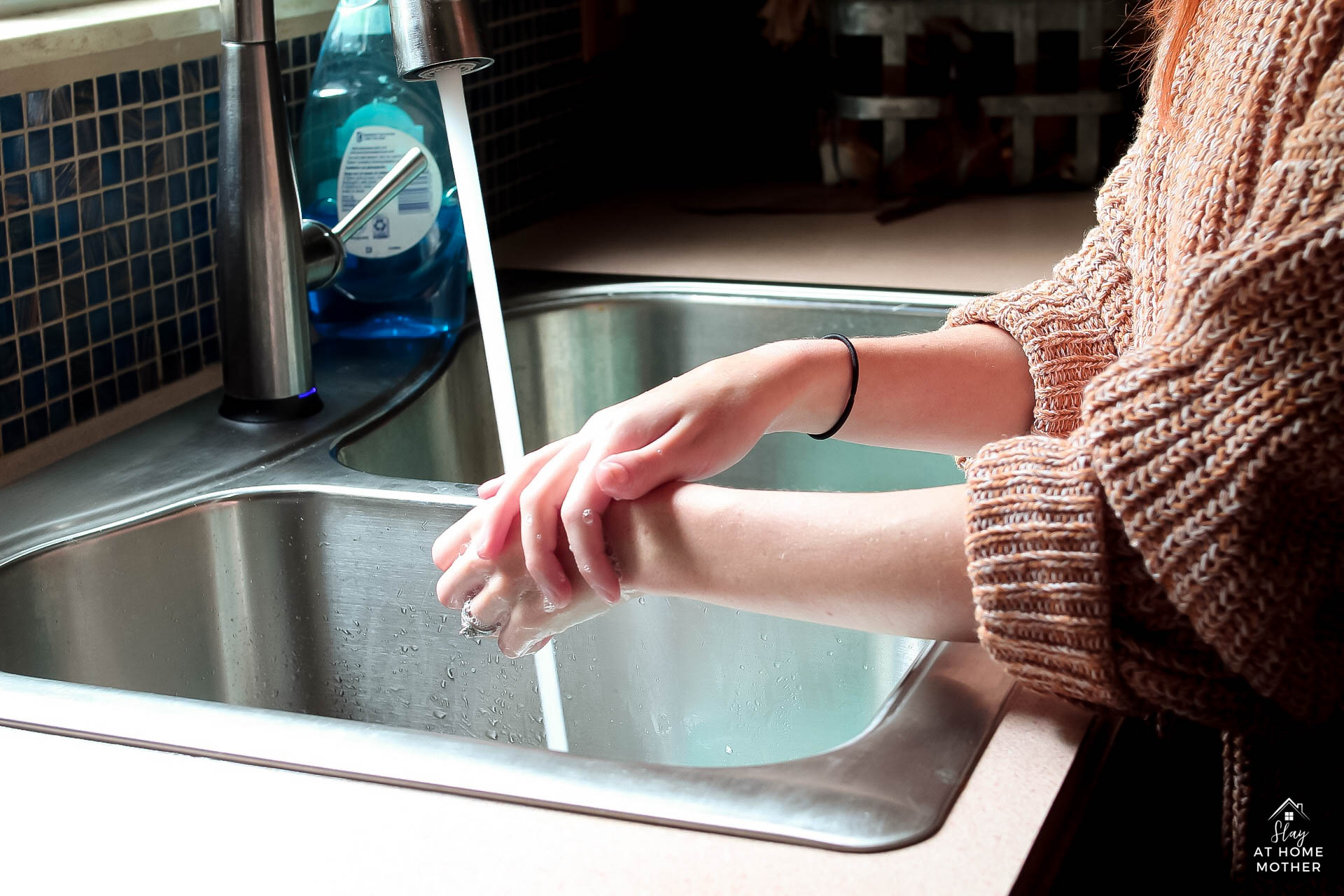 Hand sanitizer is a great alternative to constant hand washing, especially if your hands are sensitive to certain soaps or dry easily, but hand washing should be practiced after restroom visits, before preparing food, and before/after touching your face.
Take Care Of Your Feet
Believe it or not, the cracks your feet get in the winter time are an excellent place for bacteria to introduce themselves to your system.
Moisturizing your feet can help prevent those cracks from forming, and keep bacteria at bay.
Take A Probiotic
Immune health has a lot to do with how healthy you stay during those colder winter months (which in Michigan means from about October 31st to April 1st, and sometimes longer than that), and a probiotic can help! Which is why we were so excited to learn that New Chapter just launched a new probiotic supplement!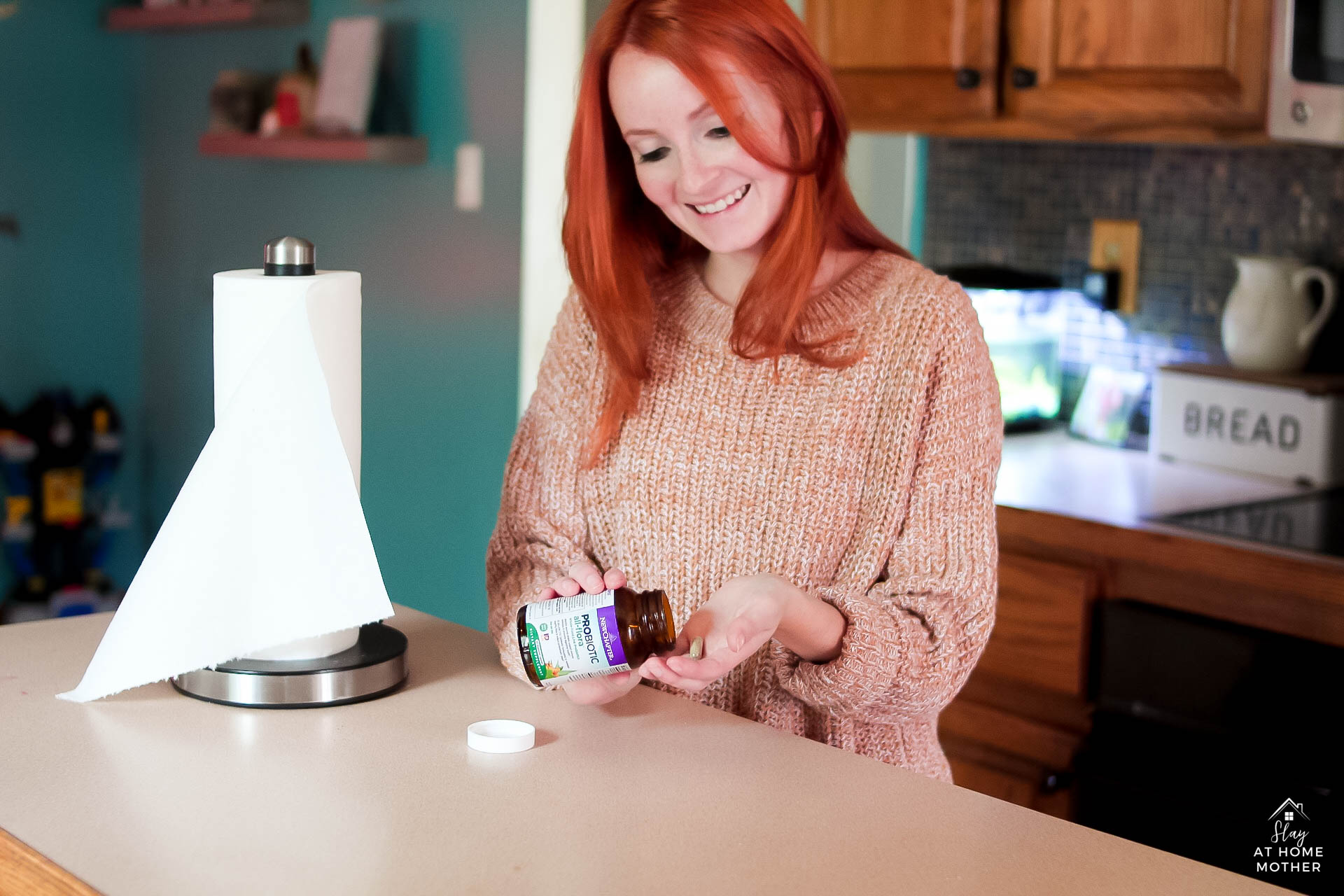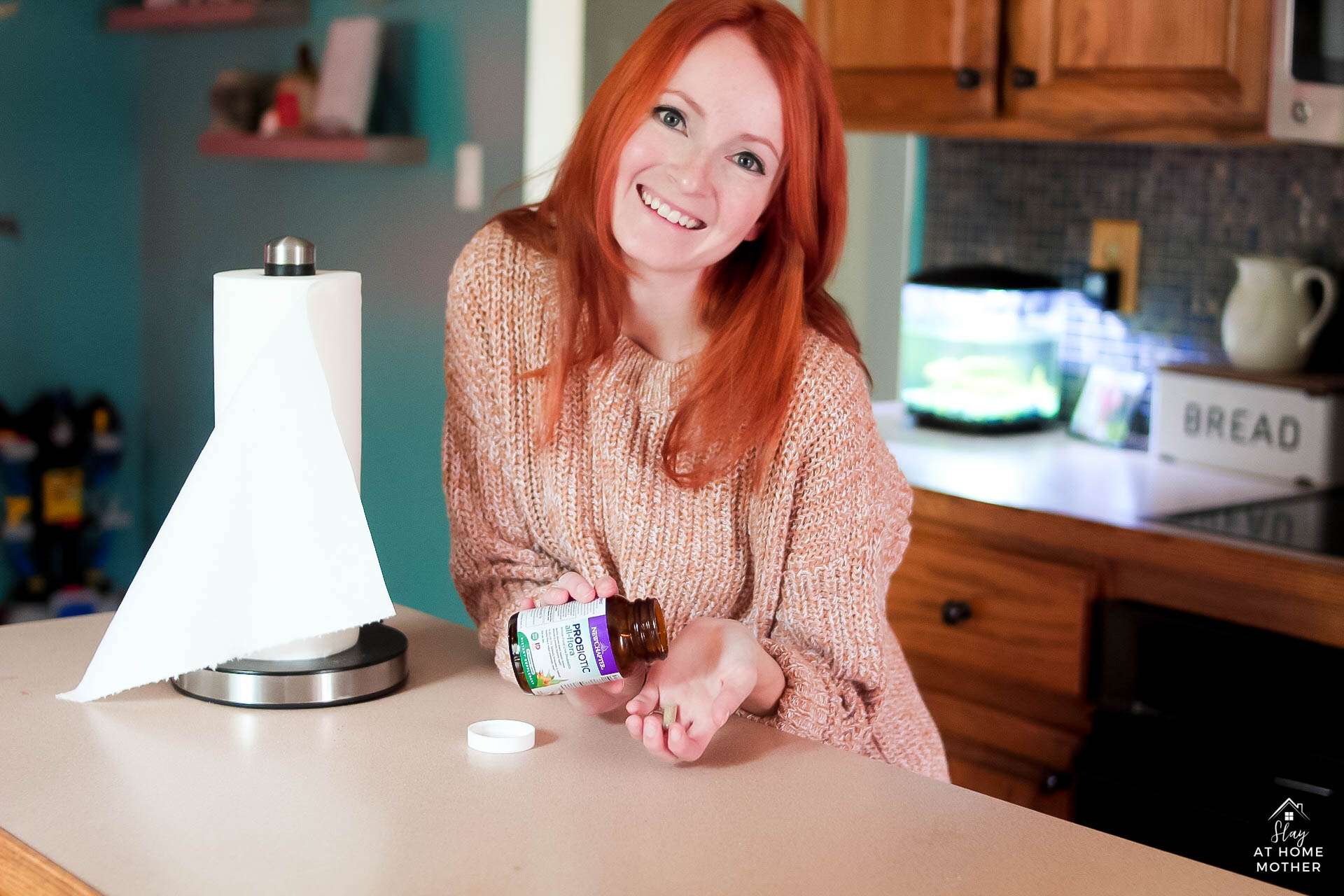 70% of our immune system is in the gut, so it's important to keep your gut flora in check. New Chapter's Probiotic All-Flora helps boost your immune defenses while replenishing the healthy flora your digestive system needs.* Probiotic All-Flora contains a triple-blend which includes probiotics, prebiotics (food for the probiotics), and postbiotics (beneficial compounds to help with gut health) to replenish healthy flora and reduce problematic yeast.*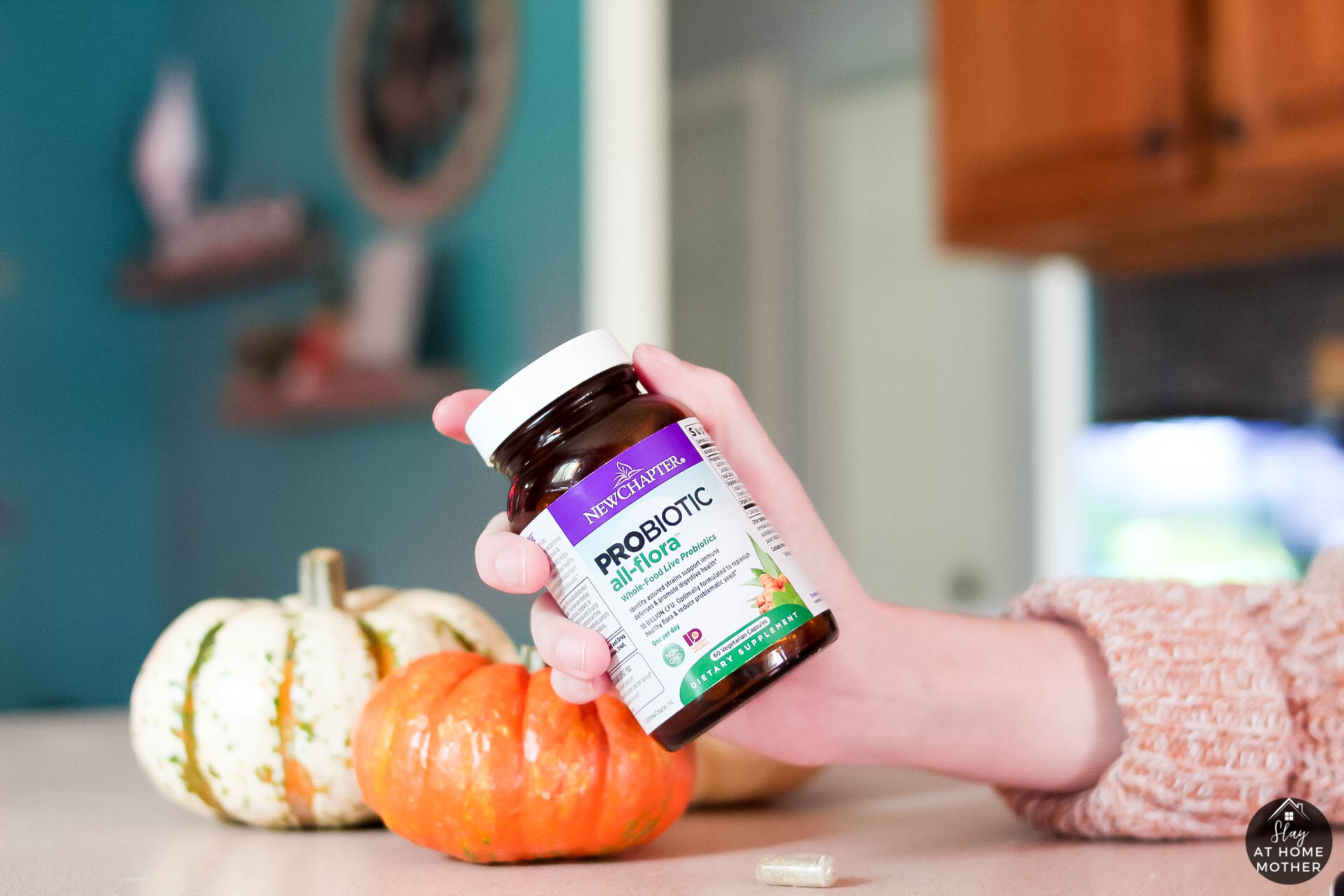 The hubs and I love the New Chapter brand because their products are whole-food fermented, making them easier to digest – even on an empty stomach.
Hydrate Even When You Don't Feel Thirsty
In colder weather, your body doesn't sense dehydration as acutely as it does in the summer, so it's important to drink plenty of fluids even if you aren't feeling thirsty.
You can drink tea, water, brothy soups (like chicken noddle), or smoothies to increase your fluid intake and help treat respiratory infections, cough, colds, and sore throats.
Eat Mushrooms
While mushrooms aren't everyone's cup of tea, they are a great superfood to consider cooking with in the colder months due to their naturally-occurring antibiotics.
This makes mushrooms great for boosting your immune system and fighting off any illnesses your kids bring home from daycare/school ;).
Practice Self-Care
It's incredibly important to remember to practice some self-care in the fall and winter months, when your mental health needs some extra attention. Stress can exacerbate illness, so it's important to keep your mind just as healthy as your body.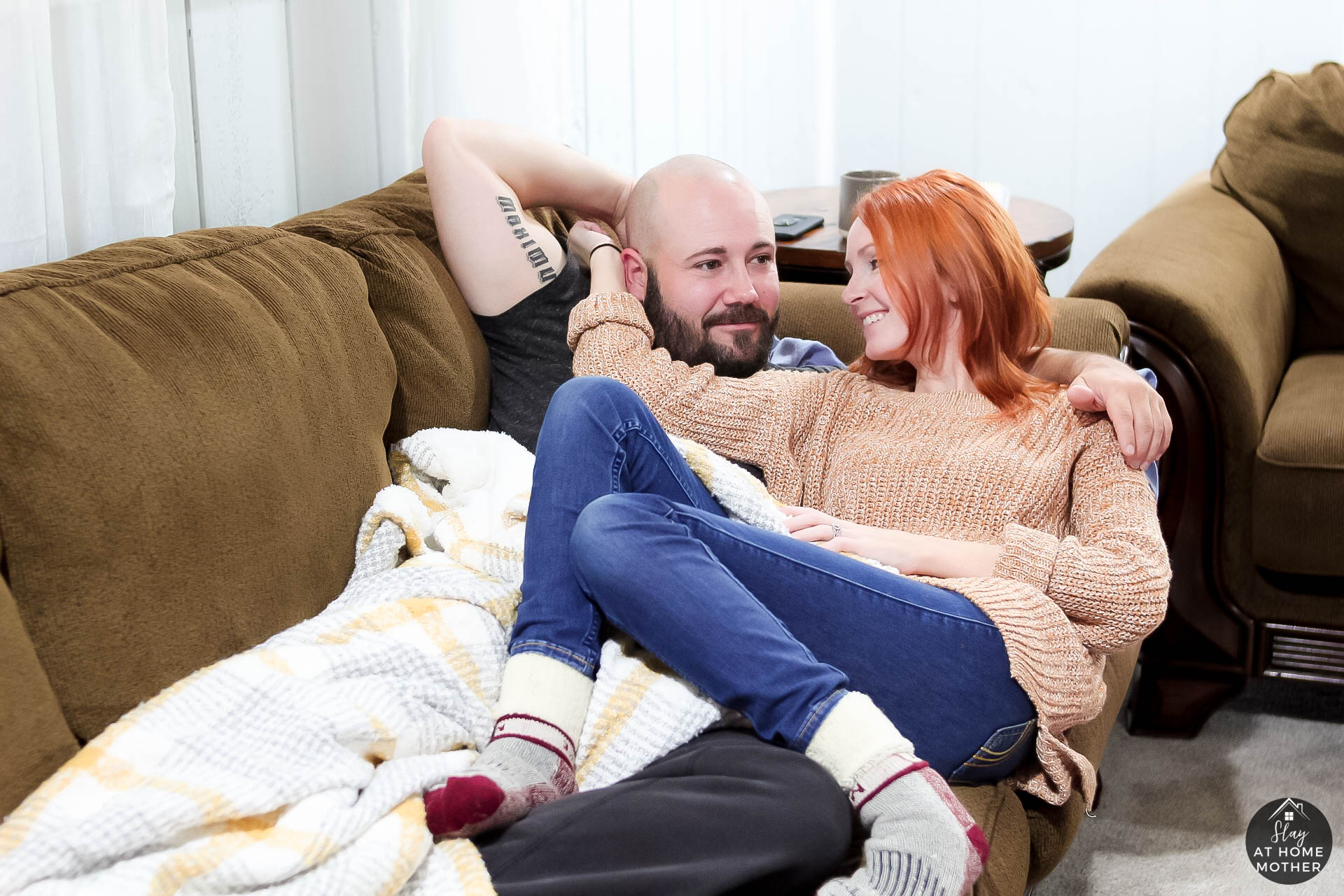 Take time to relax, meditate, practice yoga, or watch your favorite movie – something just for you that makes you happy!
Remember To Make Time For Friends
Getting out of the house and spending time with friends is another great way to stay healthier this winter. The winter blues can be solved with a dinner date, a girls night out, or by visiting with family.
Make a point to connect with friends and family, and keep in mind that while you might not be suffering from a lack of socialization, some of the people you love might be needing the company.
Get Enough Sleep
Sleep can be a tough thing to come by, especially if you have a few adorable munchkins running around your house refusing bedtime like I do. But just like children need enough sleep to be their best self, so do you!
Turning in earlier, allowing yourself plenty of time to unwind before bed, and turning the TV off an hour ahead of time can really help you get the sleep you need during winter.
Disinfect Everything
One of the best ways to prevent yucky germs from attacking your immune system is to disinfect and clean your home! Think of all of the surfaces you touch daily – door knobs, remote controls, your coffee maker, phone charger cables, and the refrigerator handle.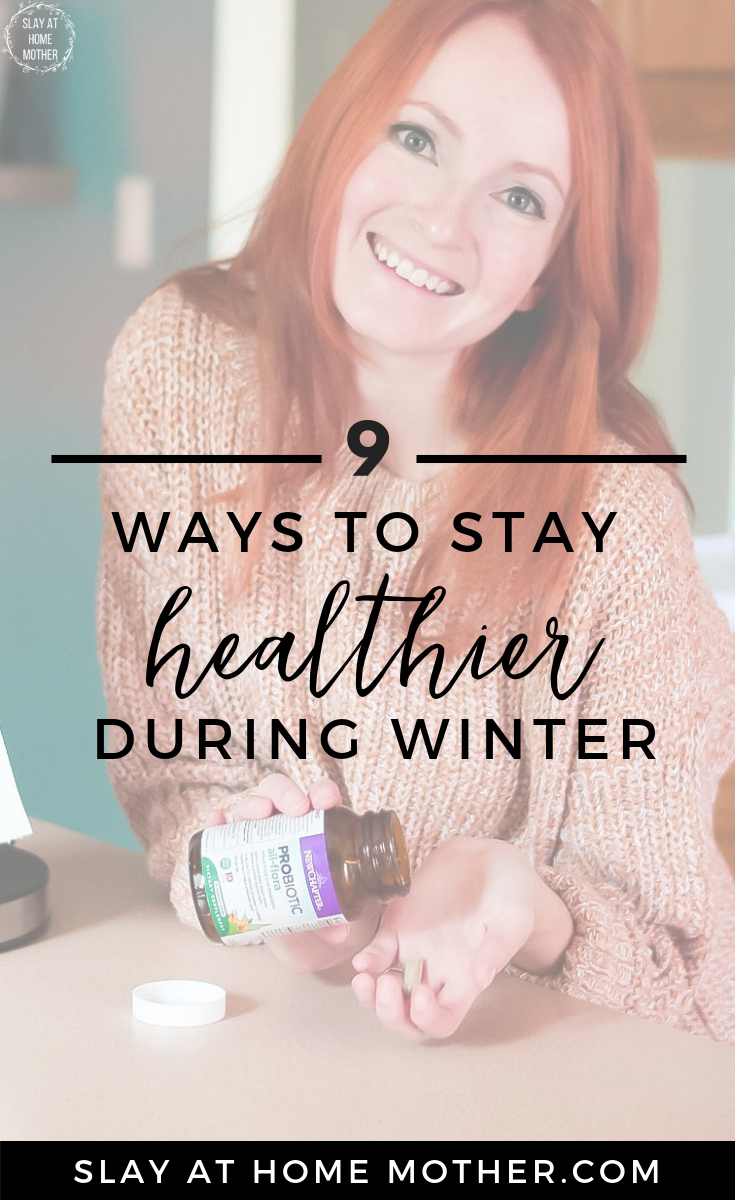 ____________________________________
How do you stay healthy during the winter months? Do you use a probiotic to help boost your immune system? Share with me in the comments below!

*These statements have not been evaluated by the Food and Drug Administration. This product is not intended to diagnose, treat, cure, or prevent any disease.