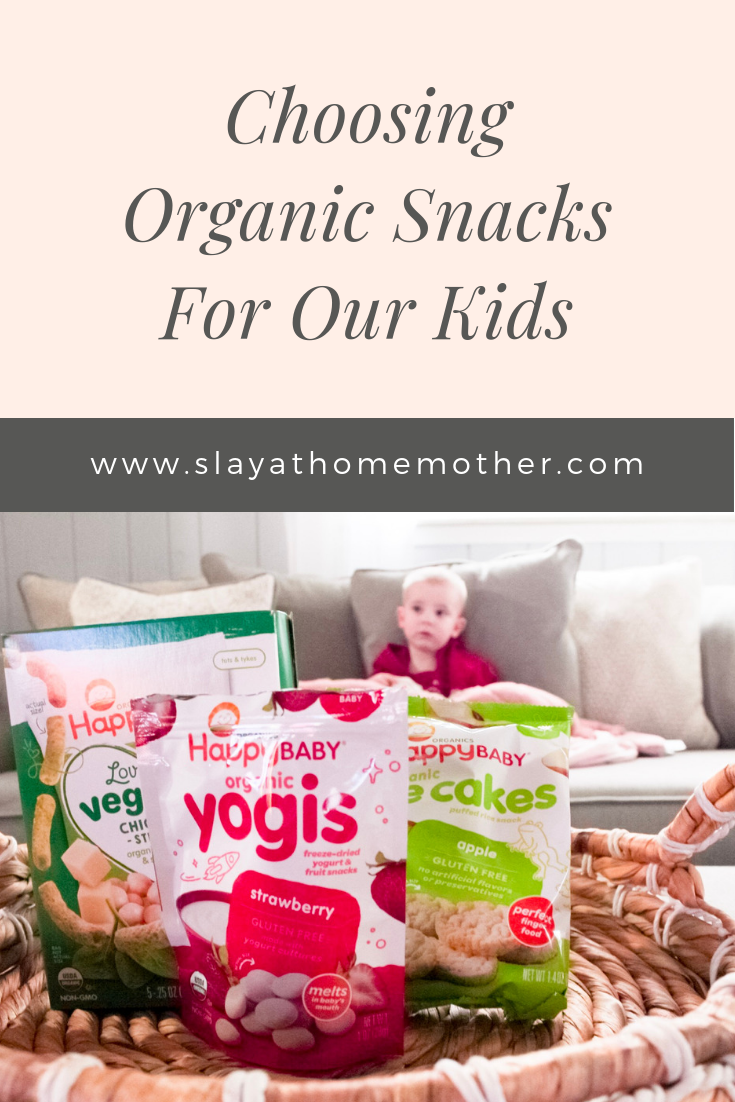 This post is sponsored by Happy Family Organics but the content and opinions expressed here are my own.
Hi friends and #slayathomebabes!
Today, I'm sharing our favorite snack for the pickiest eater in the house – my two-year-old, Jax!
Jax has always been very particular about what he eats – so finding something healthy and organic for this picky sweet pea of mine.
Truth be told, we've been super fans of the Happy Family brand for years! Early on, with Jax's FTT (Failure To Thrive) and PRS (Pierre Robin Sequence) diagnoses at 8 weeks old, our pediatrician recommended we thicken his formula with some baby cereal. After some research, I chose some rice cereal from Happy Family because it was non-GMO and organic.
Now that Jax is older, we've stayed with the Happy Family brand through each stage. When Jax was old enough to try solids, we started with Yogis (freeze-dried yogurt drops that melt in your mouth) and their organic baby food pouches (which are clear so you can see what's inside).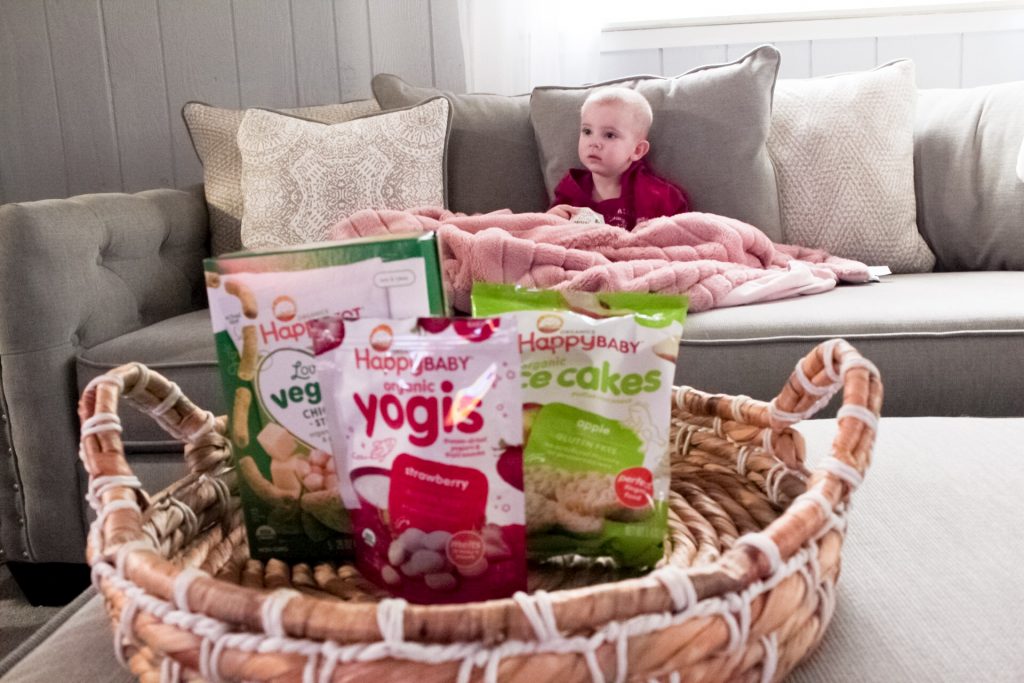 I'm going to tell you a little secret: the Yogis are my favorite. I find that when I pack them in my purse, they disappear very quickly. I know they are for Jax, and he loves them so, but I can't help myself! They melt in your mouth and are oh-so-yummy ;).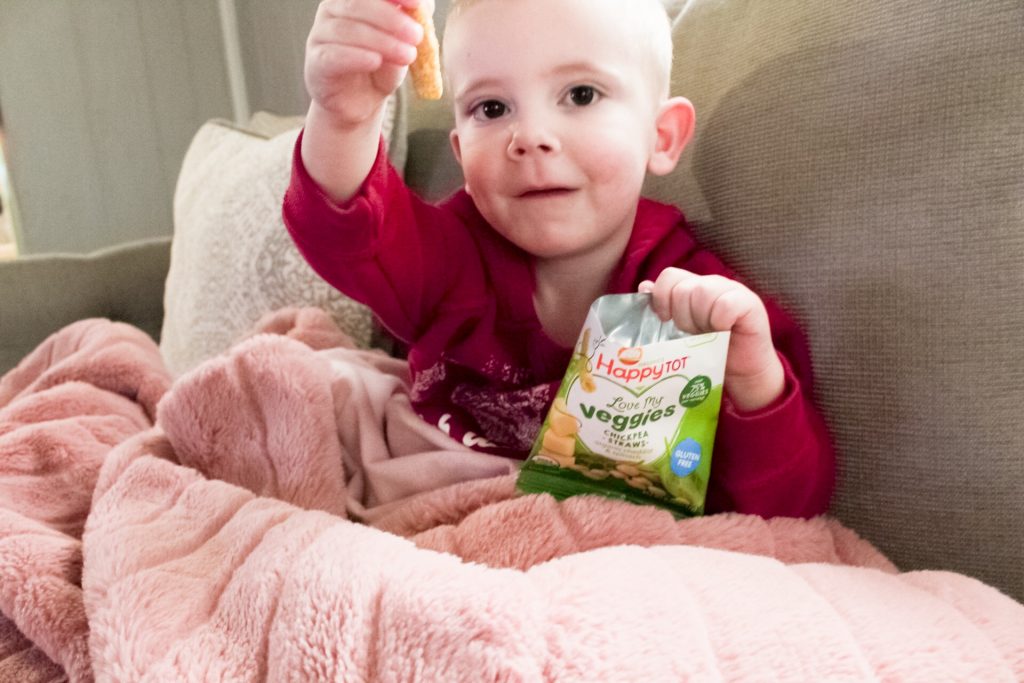 Knowing that our little guy is eating good makes us happy parents!
Chris and I love that Happy Family uses sustainable farming practices – which means they help protect and enhance our natural resources.
You can read more about their mission and quality ingredients HERE.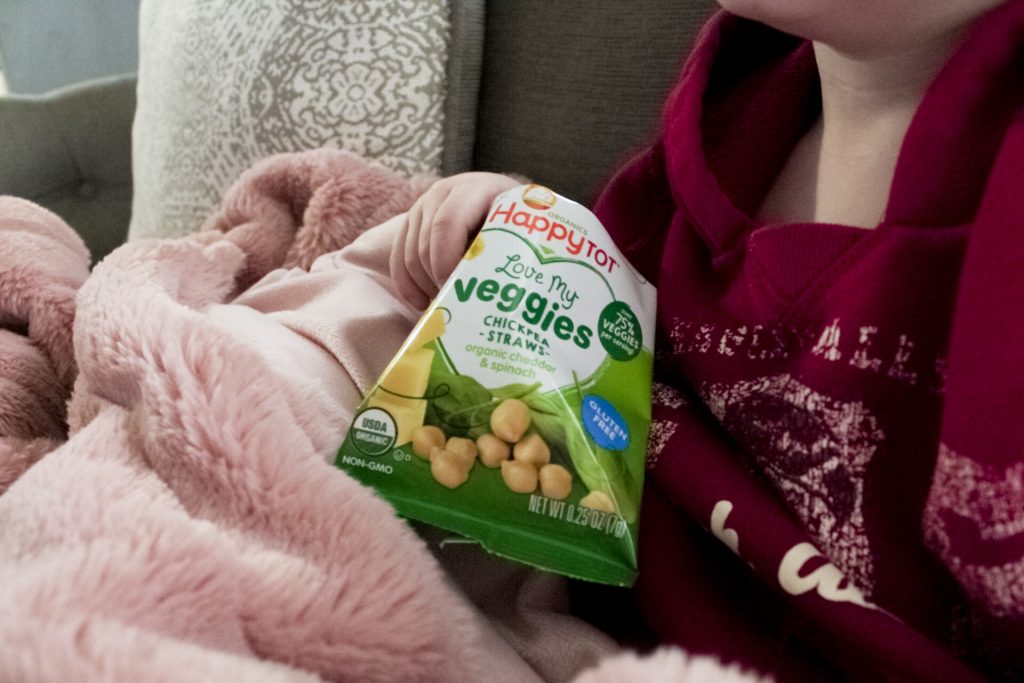 There are just some snacks we can't pull him away from – like these chickpea straws from Happy Family! They have I know when I offer these up to my hungry toddler, he'll be waiting for seconds because they're that good!
Happy Family is also a mom-founded and parent-operated company – meaning they really take to heart the quality ingredients they put into their products for our kids. They contain no artificial hormones, GMOs, or toxic persistent pesticides.
I know that when we welcome baby #3, we'll be reaching for organic formula and snacks all over again so we can continue to give our littles the quality ingredients they deserve!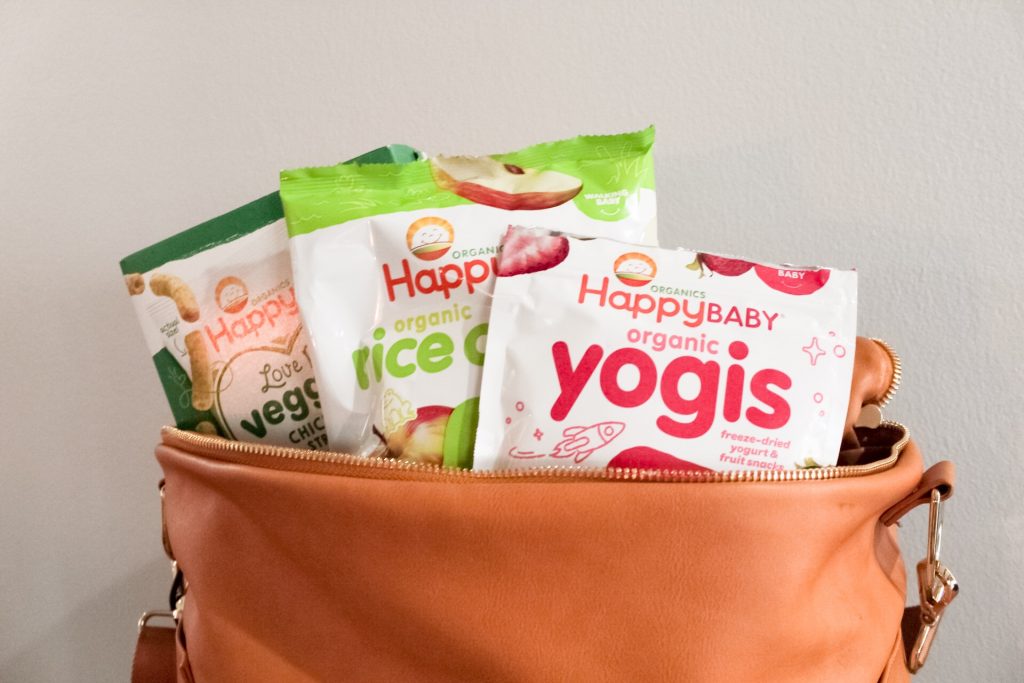 ---
Read more about the Happy Family brand here, and consider picking up one of their convenient, organic snacks for your little one the next time you're shopping!