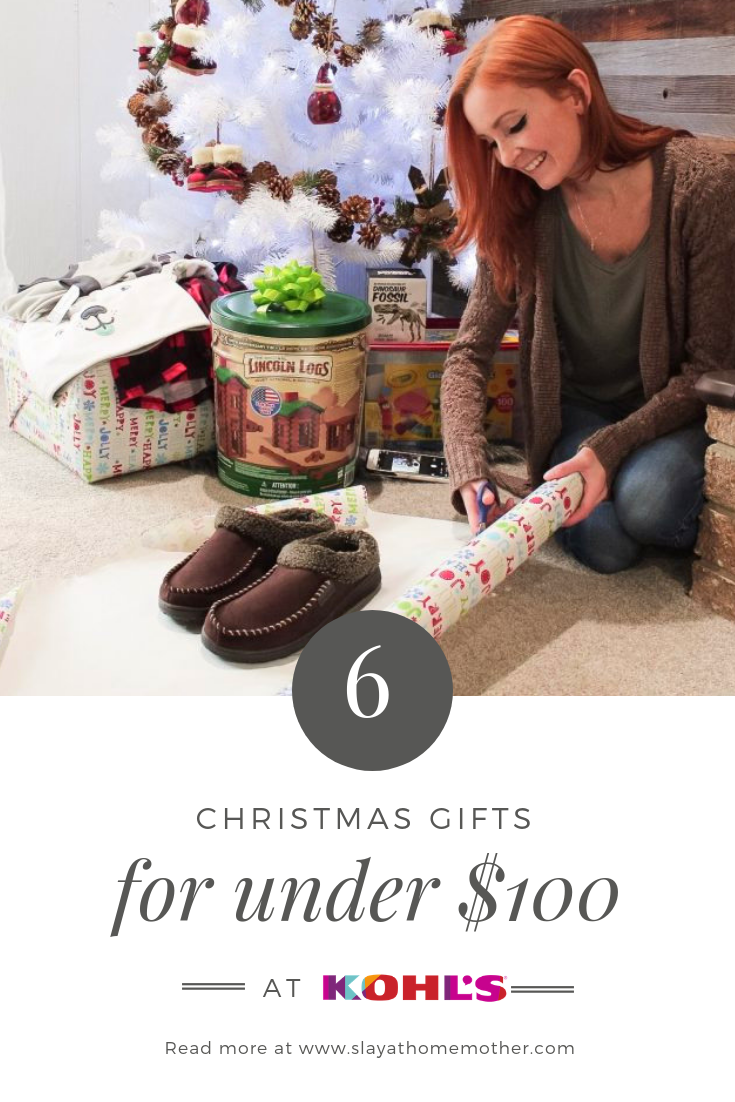 This post is written in partnership with one of my favorite stores, Kohl's! It contains affiliate links, however all opinions are my own (as always).
Hi friends and slay at home babes! Can you guys believe there's only 13 days until Christmas?! Eeeeeek!
I feel like I blinked my eyes, and it's already less than two weeks until Christmas! My house looks ready for the big guy in red, but my secret stash of Santa gifts is non-existent. To be fair, we've had a lot of changes and family happenings over these last few months that have kept both Chris and I busy bees!
I've been getting antsy with present-shopping, I'll admit. I am one of those crazy almost-forgot-about-everyone-on-my-list-last-minute kind of shoppers ;). What can I say, I grew up in a family of procrastinators. Luckily, my family is super easy to buy for!
BTW – If you're a last-minute shopper like me, Kohl's guarantees shipping by 12/25 if you order online by 12/18 this year!
Today, I'm sharing some great family gifts I was able to get for my family for under $100 at Kohl's!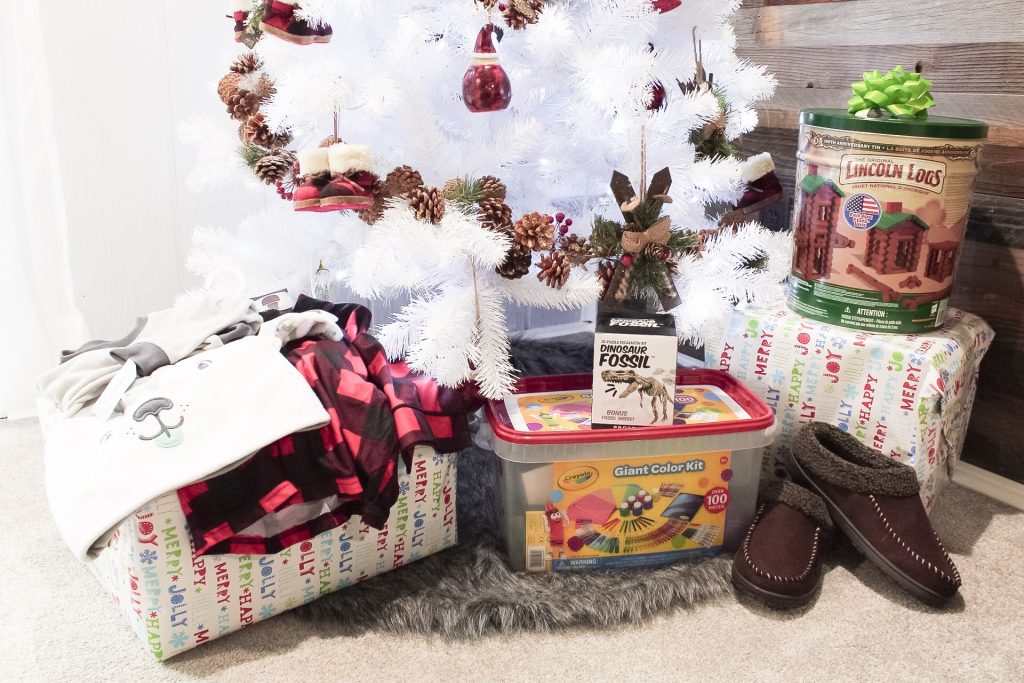 Jax's 3T Critter PJ's | Max's size 10 PJ's
For the boys, I always get them PJ's for Christmas. Kohl's always has the sizes we need, which is great now that Max is out of the little boy's clothing section, and into the big kid's section!
I went up a size for both boys, just to be sure they'd be able to fit into them for a while. Max's PJ's are a red and black buffalo check pattern with matching fuzzy socks, and Jax's pajama set is from Carter's.
For my oldest son, Max, I picked up some Lincoln Logs. I was so excited to find them at Kohl's! These were a favorite of mine growing up, and kept me busy for hours – to know they still make these logs and that I could find them so easily at one of my favorite stores to shop is amazing! I think Jax will like this as well! I'm hoping they won't hurt as much to step on compared to Lego's ;).
I also bought a dinosaur fossil kit for my oldest baby, since he loves dinosaurs and recently told me how he'd love to be a paleontologist.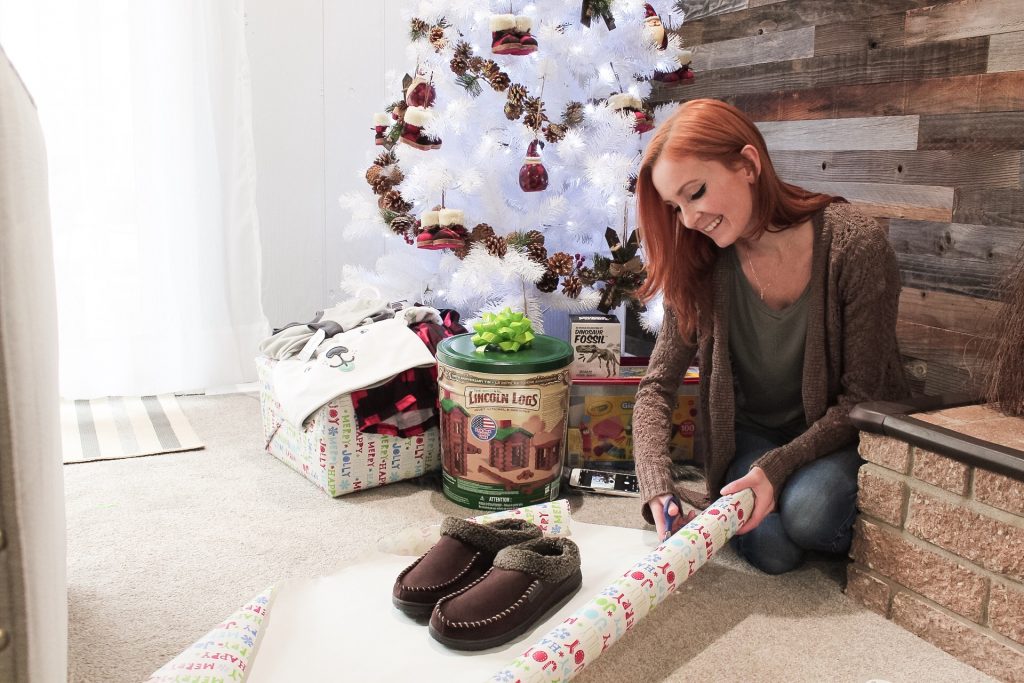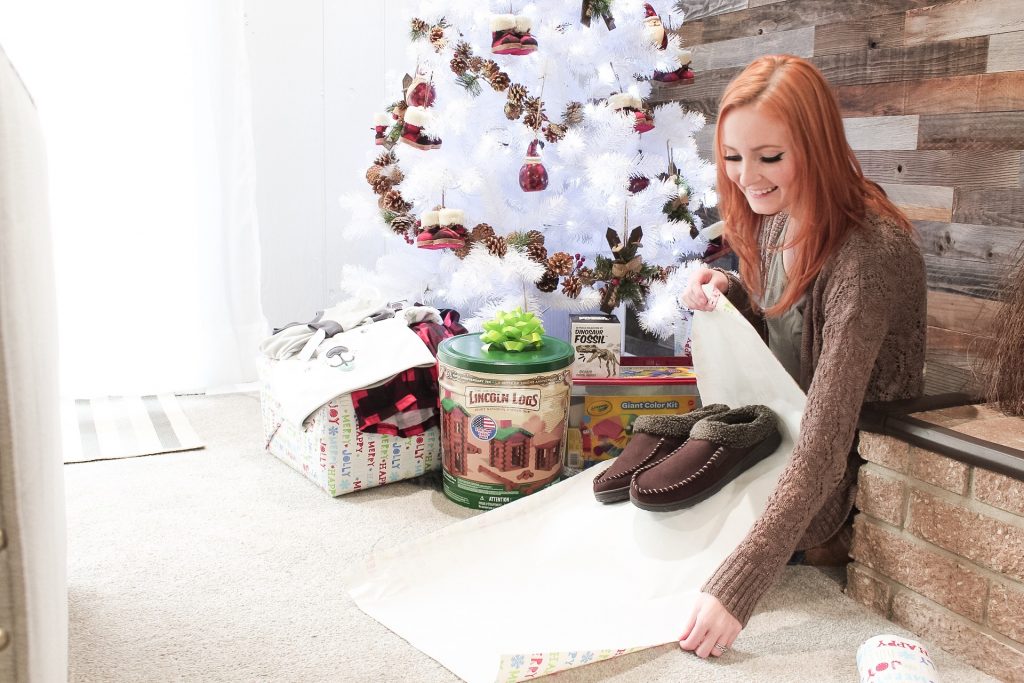 For my husband, Christopher, I picked up some cozy microsuede slippers he can wear around the house. They're perfect for winter in the Midwest! I hope he likes them (they are in the color 'Coffee').
For Jax, I thought this jumbo Crayola creativity set since he LOVES to color and draw! It comes with markers, crayons, chalk sticks, washable paint pots, paint brushes, modeling clay sticks, construction paper, and a doodle pad! The tub also has handles, so we can store everything and carry it with us.
All 6 of these gifts were under $100, and are all presents my boys are going to love this holiday season!
To help you with your online shopping cart total this year, I've got some exclusive COUPON CODES you can use at checkout:
SPARKLE10 : save $10 off $50 Fine & Silver Jewelry (valid from 12/09-12/17)
SHINE 10 : save $10 off $50 Fine & Silver Jewelry (valid from 12/18-12/24)
STAYWARM : save 15% off or 20% off $100+ (valid from 12/09-12/24)
---
Have you already completed your Christmas shopping this year? Share with me in the comments below!