Skyrocket Into The "Earning Right Now" Part of Your Influencing Career with The LadyBossBlogger Course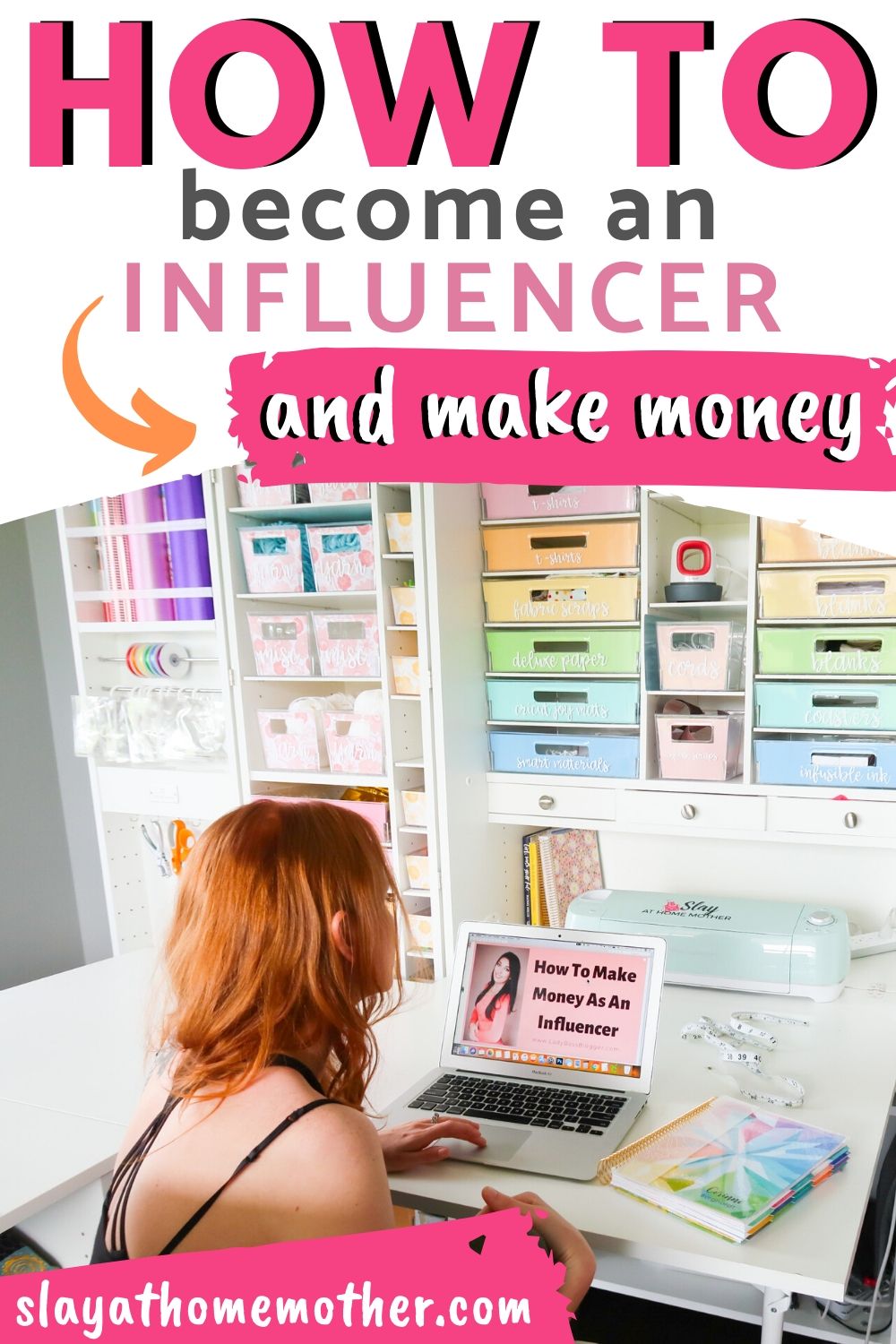 Becoming an Instagram influencer was the best decision I ever made for my brand and my business. It helped me reach and build a tribe of women and homemakers like myself that I could help share resources with for cleaning, organizing, and living the best #momlife we can!
But it took me three long years to get to this point.
I decided, in an effort to help future influencers avoid spending a long time hitting dead ends and figuring it out as they went as I did, I would write a post with a few top tips to help you become a successful Instagram influencer without the headache.
My hope is that this helps you establish yourself and your brand as quickly as possible, and helps you start earning money working with top brands you already know and love with the help of an amazing course and my 5 top tips to becoming an Instagram influencer…
P.S. Remember to use code: CORINNE to save 40% on your course at checkout!
Take the Course: How to Make Money as An Instagram Influencer
If you are new to the Instagram influencer game, I highly suggest you take the creator of LadyBossBlogger, Elaine Rau's, course, How To Make Money as An Instagram Influencer! It's a great resource for newer influencers that can help you skip the 'learning as you go' phase and skyrocket you into the 'earning right now' part of your influencer career!
It's the resource I wish I had when I first started my Instagram account for my blog.
Establish Your Brand – Who Are You?
For your Instagram account, will you be using your name as your brand, or something less personal and more targeted to your niche?
This depends, person to person, so spend a day thinking about your brand and make sure you're in love with it!
Creating A Content Schedule
Elaine covers this in her course, How to Make Money as an Instagram Influencer. Creating a schedule for your content is a great way to build trust with your target audience, whether that's once a week, three times a week, or every day.
The course also features a free 365-day content calendar with great ideas for content you can provide for your followers as well, like showing what goes on behind the scenes!
Investing in the right equipment
While your iPhone probably has a great camera and can get some great on-the-go pictures, you'll need to step your game up and invest in a DSLR camera.
A DSLR will be able to capture detail, logos, depth, and will instantly elevate your images to the next level.
This helps you blow your competition out of the water.
Taking pictures with a nice camera vs. a cell phone makes a huge difference to brands!
You might be able to get by using your phone for a little bit, but you won't be landing bigger partnerships and collaborations using everyday equipment that everyone else has at their fingertips.
Elaine's course includes a great segment on creating jaw-dropping, scroll-stopping images that can help separate you from other top influencers in your niche!
After all, Instagram is about IMAGES, so your pictures and the way they look matter.
Craft the Ultimate Collaboration-Worthy Bio

I've seen it plenty of times…
I'll come across a beautiful Instagram account and gorgeous pictures and love what I see.
So, I go to read their bio on their profile and see…
• Jessica (27 years old)
• Mom to two rescues (dog emoji x2)
• Love Starbucks, puppies, and cute vintage rugs
Jessica also has a website where she links all her home decor and dog rescue products she features on her Insta.
But I don't know that within the first three seconds of looking at her profile, so I'm NEVER going to click on her link.
I'm not even sure if her account is personal or her brand, but I'm guessing it's personal.
Her profile doesn't translate that to me, and therefore the possible sales she could be making from her account don't convert. The How To Make Money As An Instagram Influencer course teaches you how to craft the perfect Instagram bio for your audience, what to include/exclude, and how to appeal to your audience so you get clicks that convert.
Ca-Ching! You can learn more about the course HERE.
I highly recommend it for those who need that extra BOOST yourself to money-making status but be ready with a notebook and a serious attitude because Elaine breaks down the science of becoming a successful influencer.
Simply use code: CORINNE to save 40% off and start making money as an influencer like I and so many other influencers do on Instagram!
Additional LadyBossBlogger Resources:
This post is in partnership with LadyBossBlogger and Elaine Rau and contains affiliate links, however, all opinions are my own, as always.