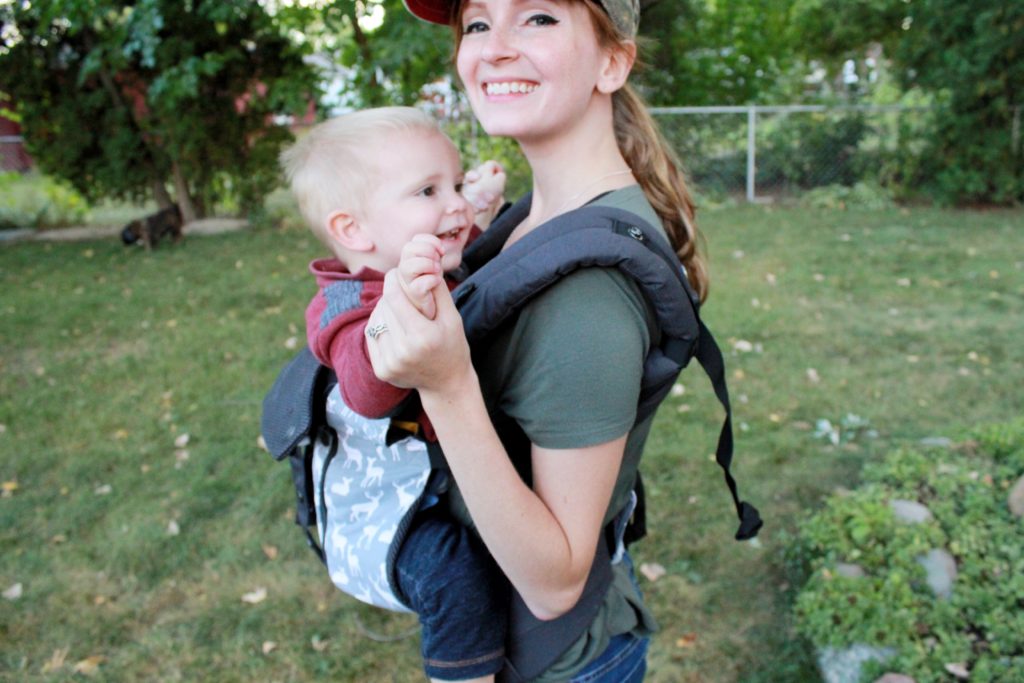 *This post is sponsored by Lillebaby and contains affiliate links. All opinions are my own.
The LILLEbaby Complete All Seasons Carrier has six different positions in which it can be used from a fetal weight of 7 lbs., and is suitable for children up to 45lbs.
I'm just going to start off by saying – we love our LILLEbaby. 110%. I'm sure you'll be able to tell that from all of my pictures here.
Support
I consider this the most important. I've had several carriers in the past that have not measured up to the LILLEbaby on this level. I love the lumbar support for both front and back carry. Having had two C-sections with separate scars, I can tell you that the lumbar support is perfect and cushiony enough that the weight is evenly distributed throughout the carrier, and my scars are safe from any irritation.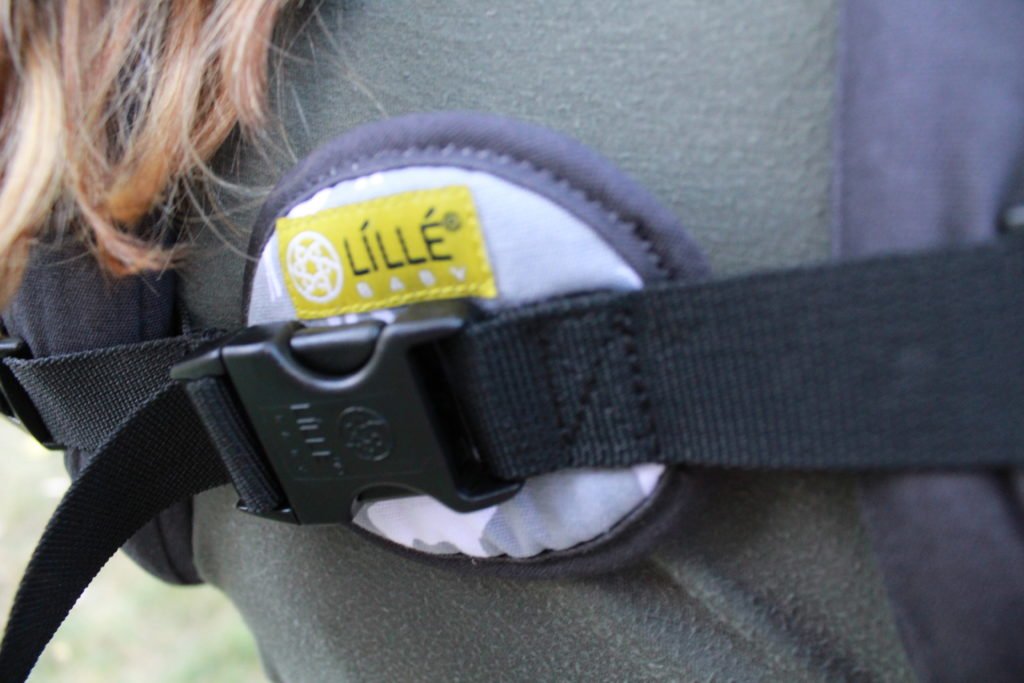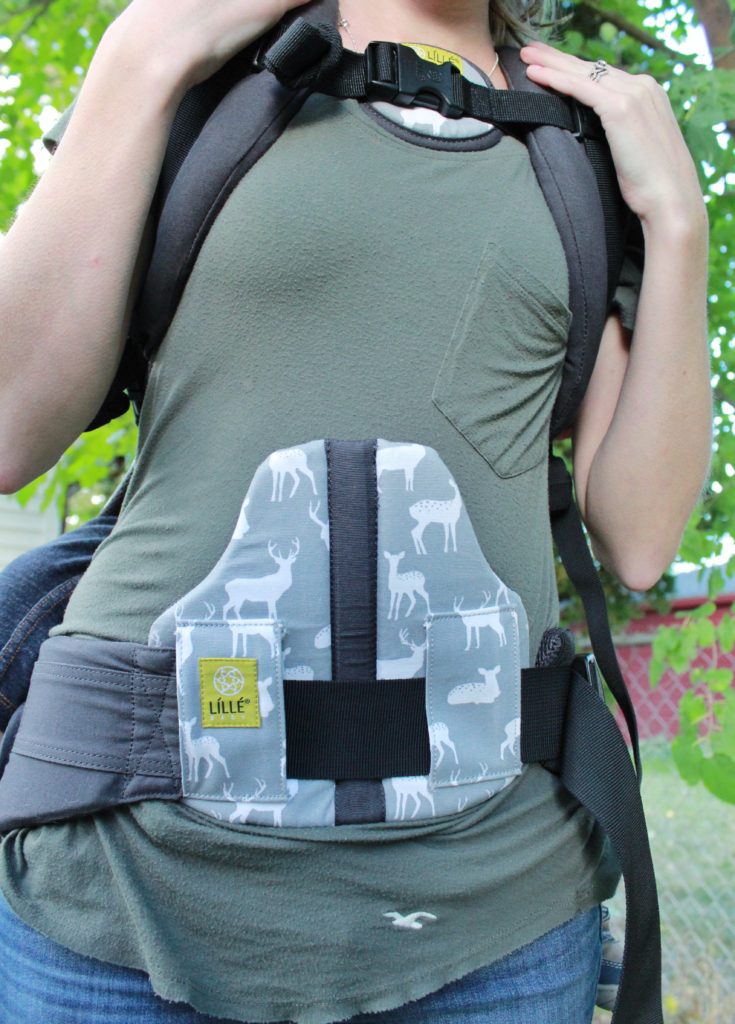 Wide, Padded Straps
Another comfort that the Complete All Seasons carrier provides is their wide, padded straps. I never feel uncomfortable with these straps. Whatever they did to make these so wonderful, they did just right.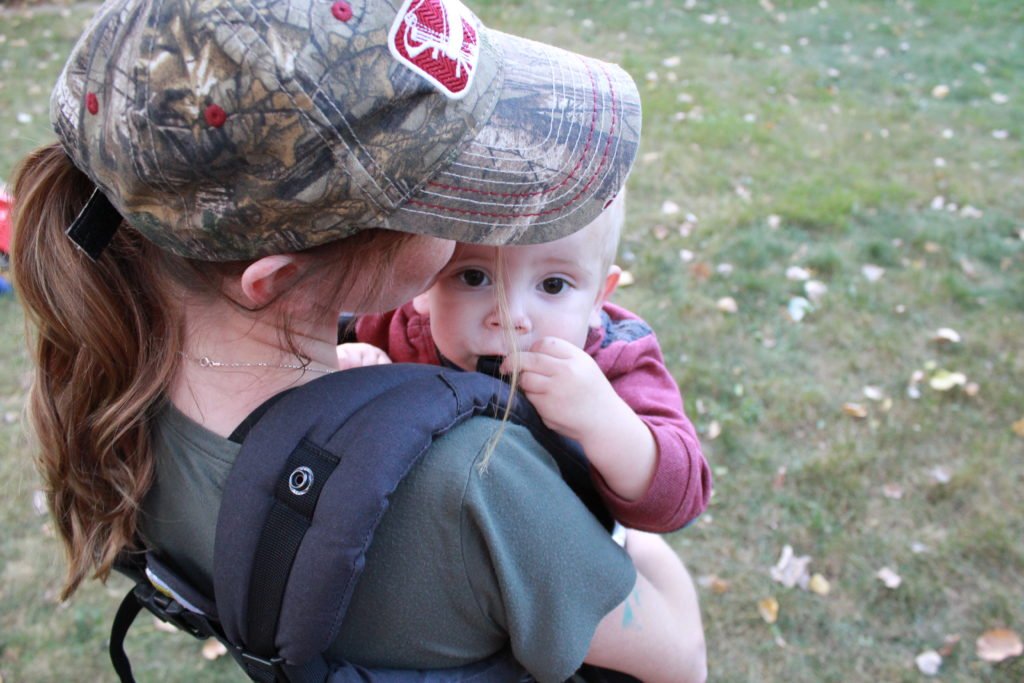 We did some arts and crafts today! So I totally have blue paint marks on my arm…collateral damage 😉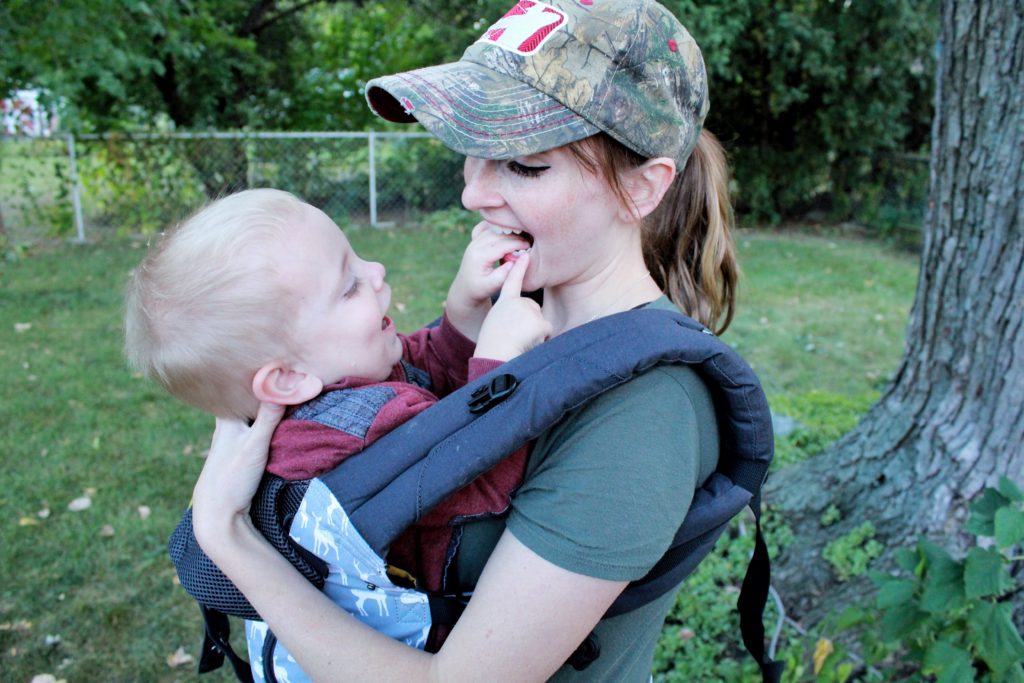 Baby Neck/Back Support
The LILLEbaby Complete has a back support that goes over my toddler's shoulders that buckle into place once upright or folds down and snaps into place to keep it out of the way. Now that Jaxson is older and can fully support his head, I use it for naps to help his head steady.
Back Carry
This is Jaxson's favorite carrying position! I really enjoy carrying him on my back as well, because my hands are free and if I'm doing something messy like spreading peanut butter onto celery, or trying to clean up after the little ones, I know he can't reach out and swipe everything off the counter that I've been working on! Toddlers aren't always the nicest – but they don't know that. They're just playing!
With the back carry position, Jax can be close to Mama, and still be out of the way.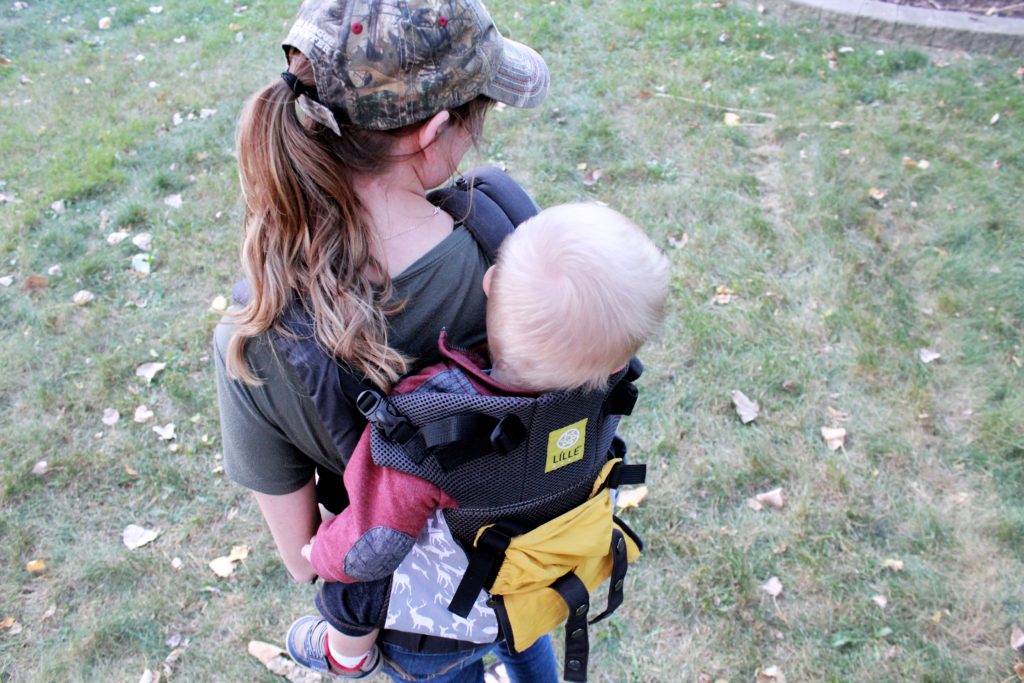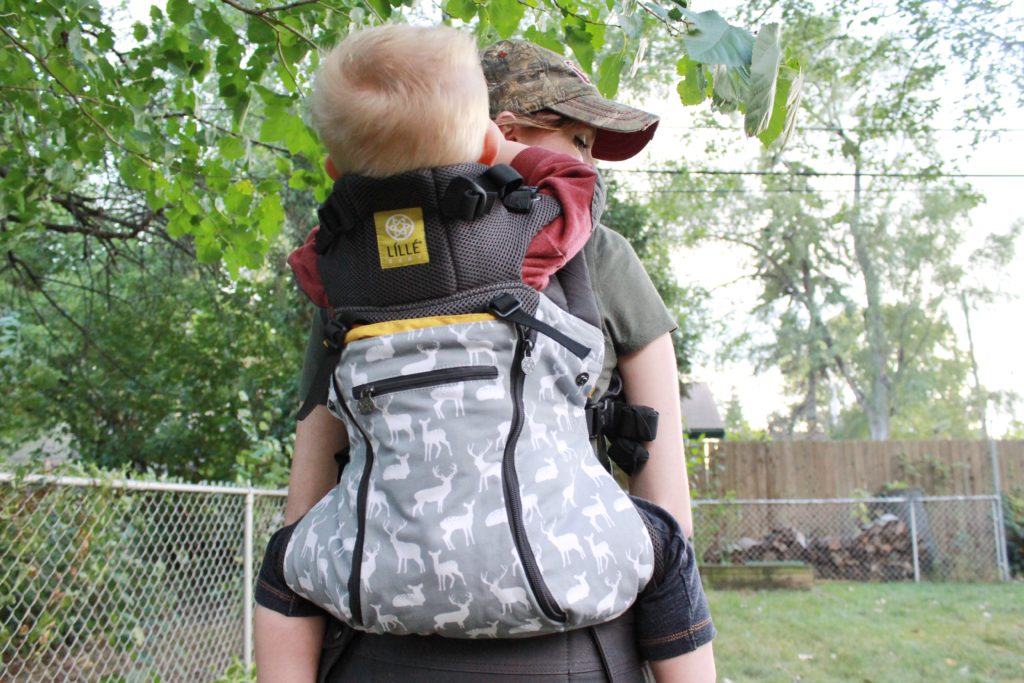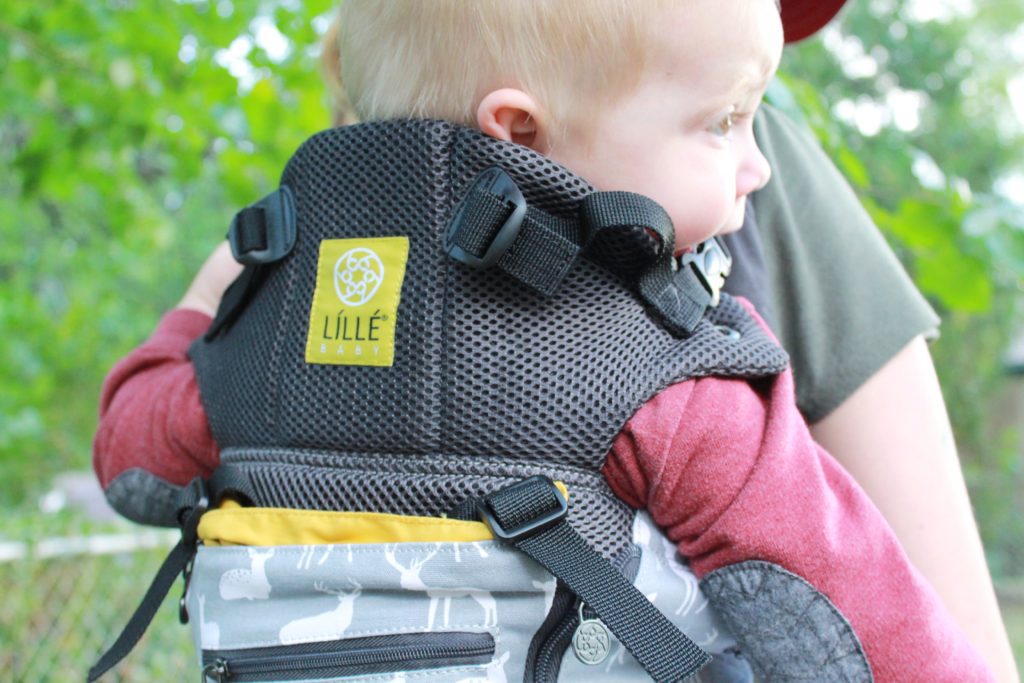 Sleeping Hood
The sleeping hood is great for naps, nursing, or use as a shield from sun and unexpected rain. In Michigan, being around so many lakes, you can almost always expect some kind of rainfall. The hood snaps into place along the padded shoulder straps. This hood is removable.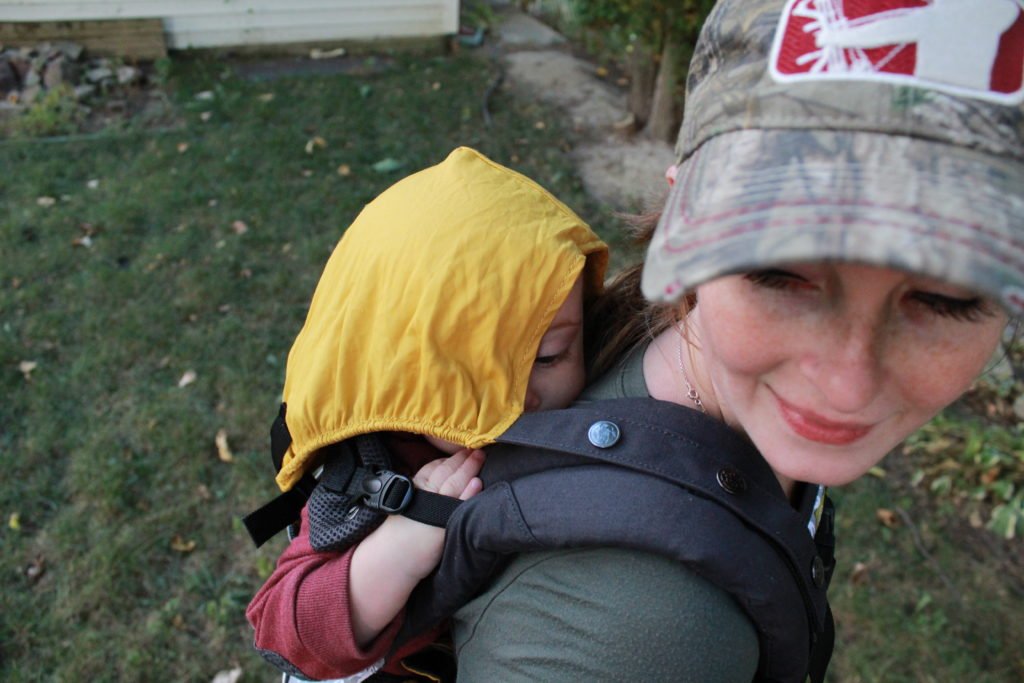 Front Carry
We use front carry in our LILLEbaby when Jax needs some extra cuddle time or when he is feeling sleepy. I love feeling him close to me, and I can tell that he feels comforted laying on mama's chest.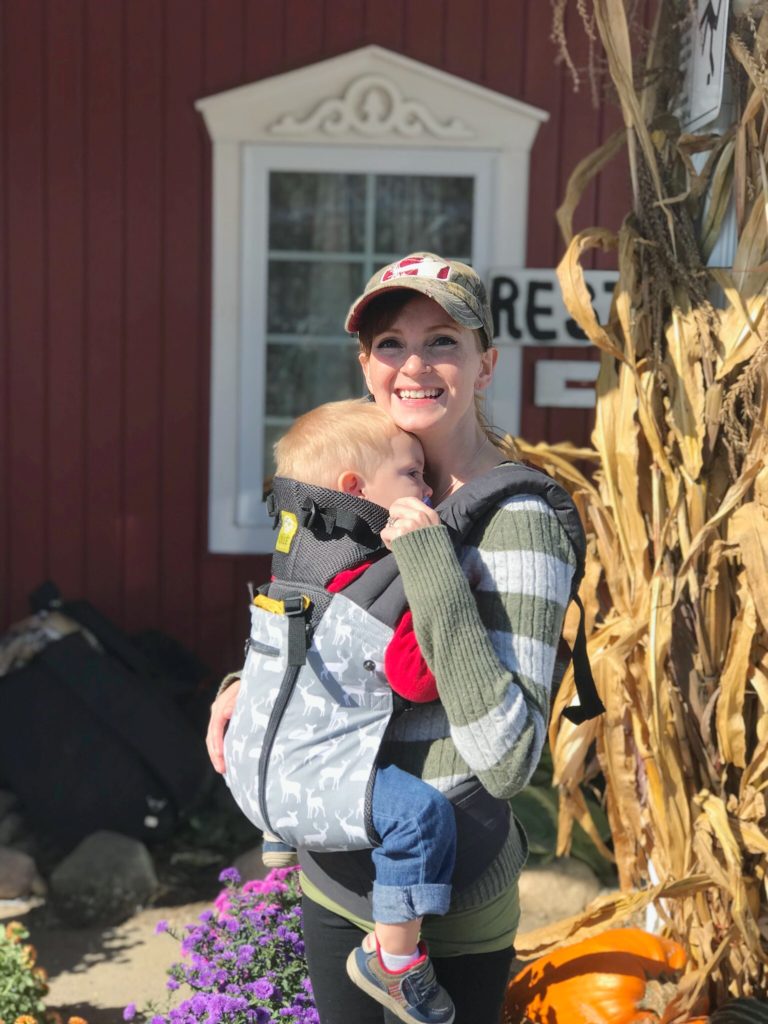 We decided to give our LILLEbaby Complete All Seasons Carrier a solid try at the Cider Mill this weekend with our good friends. We spent over 6 hours at Spicer Orchards Farm Market, Cider Mill, & Winery in Fenton.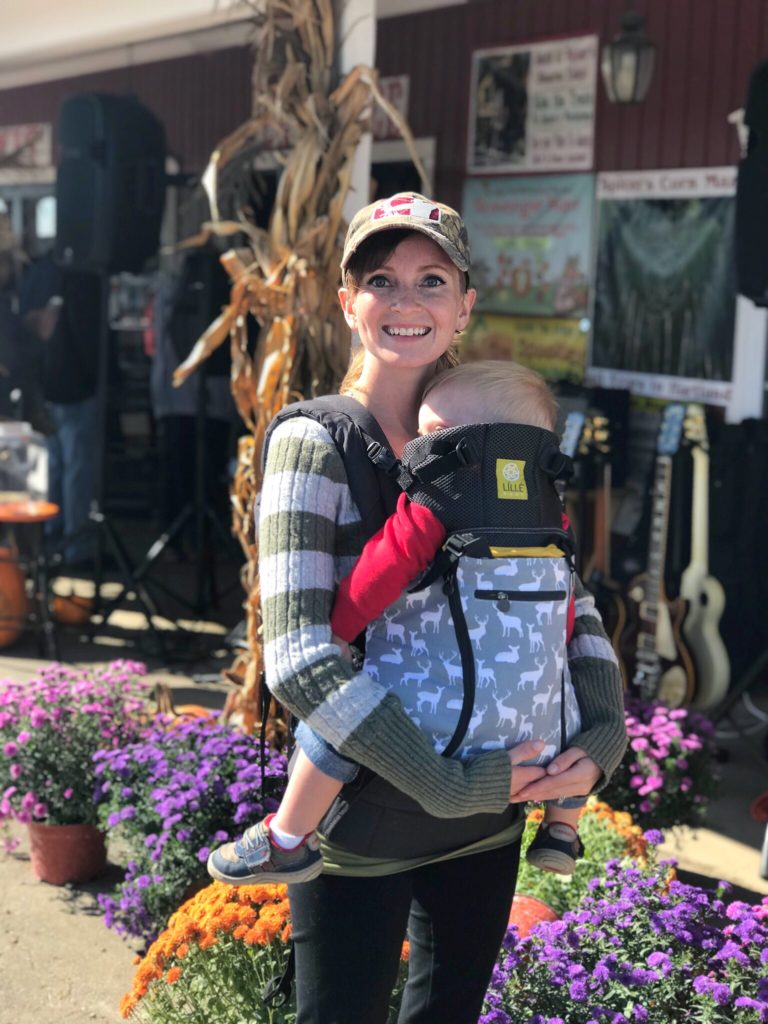 For the beginning of the day, Jax spent his time in front carry position. I kept the Neck/Back support up and buckled because he was sleepy, and he has a tendency to stretch his neck back and I felt better going through crowds with him closer to me.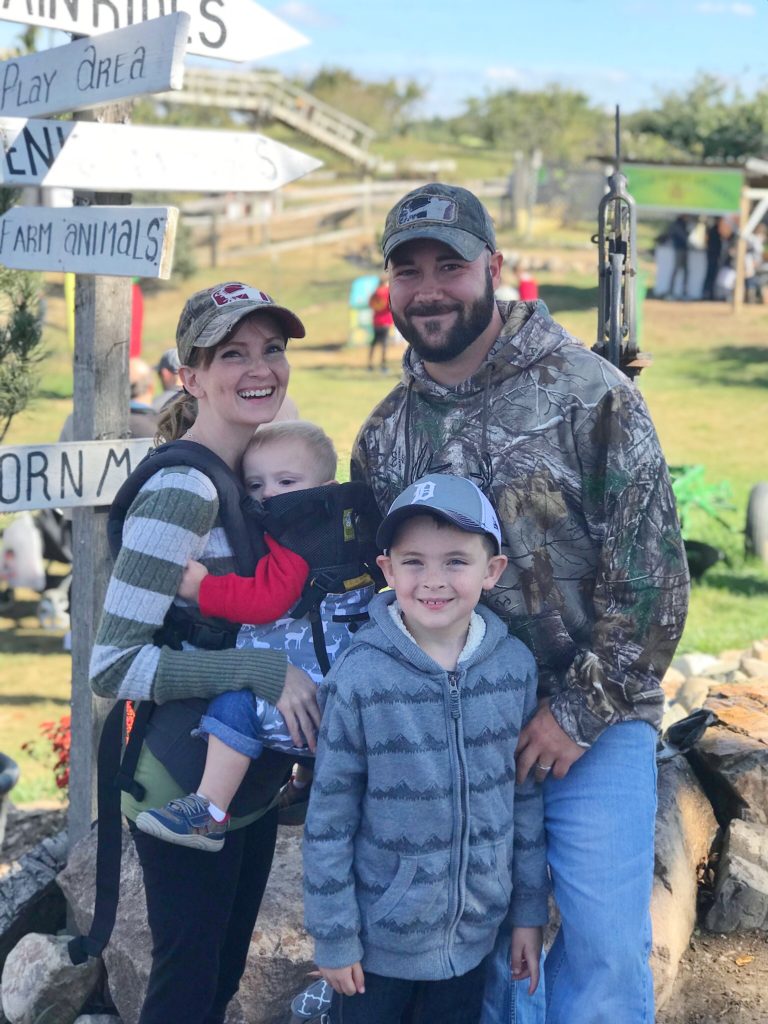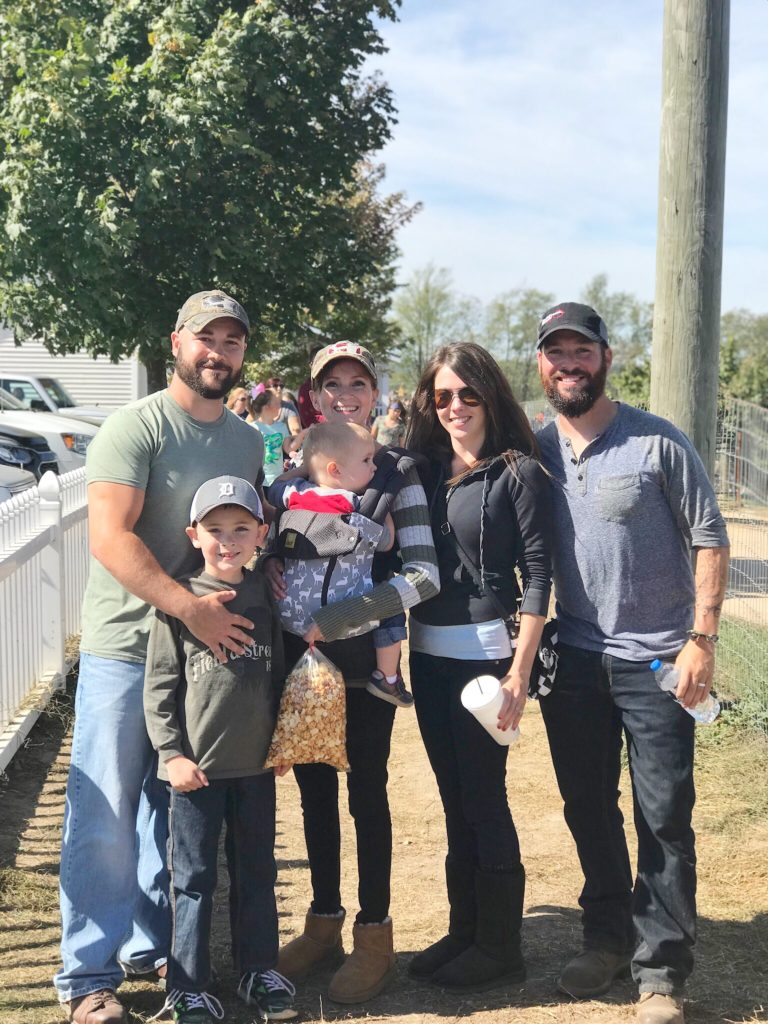 A little while later, after Jax had woken up and eaten some lunch and caramel corn, we decided to take our kids on the hayride to the apple orchard.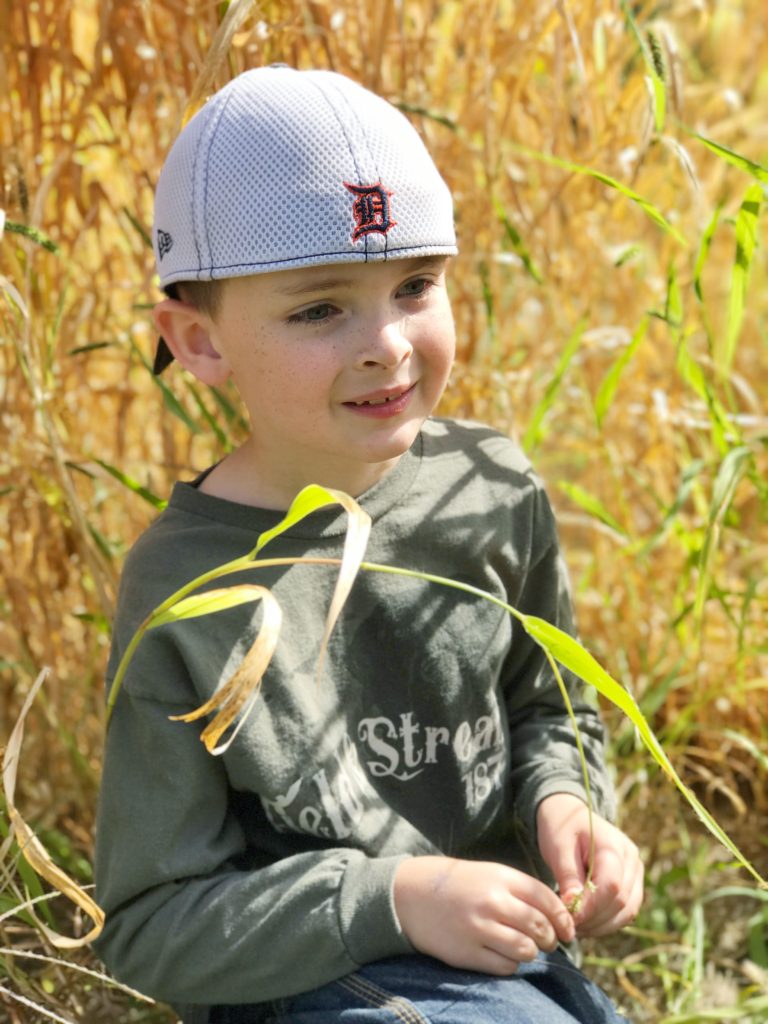 These boys are the light of my life! I am incredibly lucky that they get along so well. We let Jax stretch his legs and chase after his big brother Max.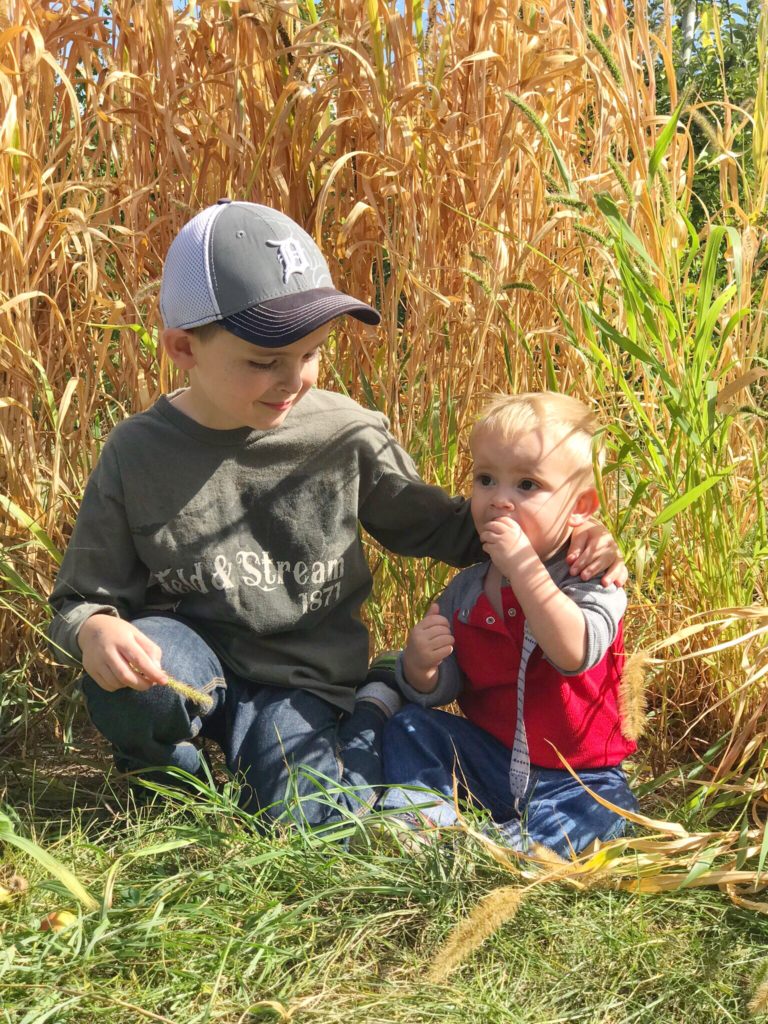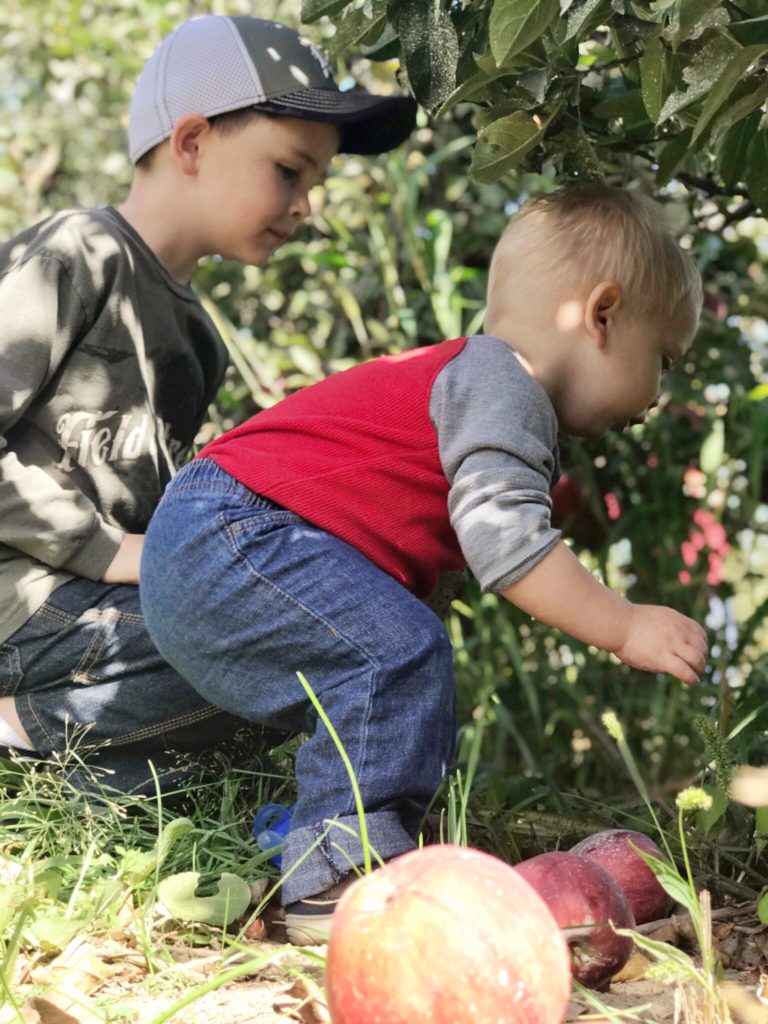 Front Carry Face Out Position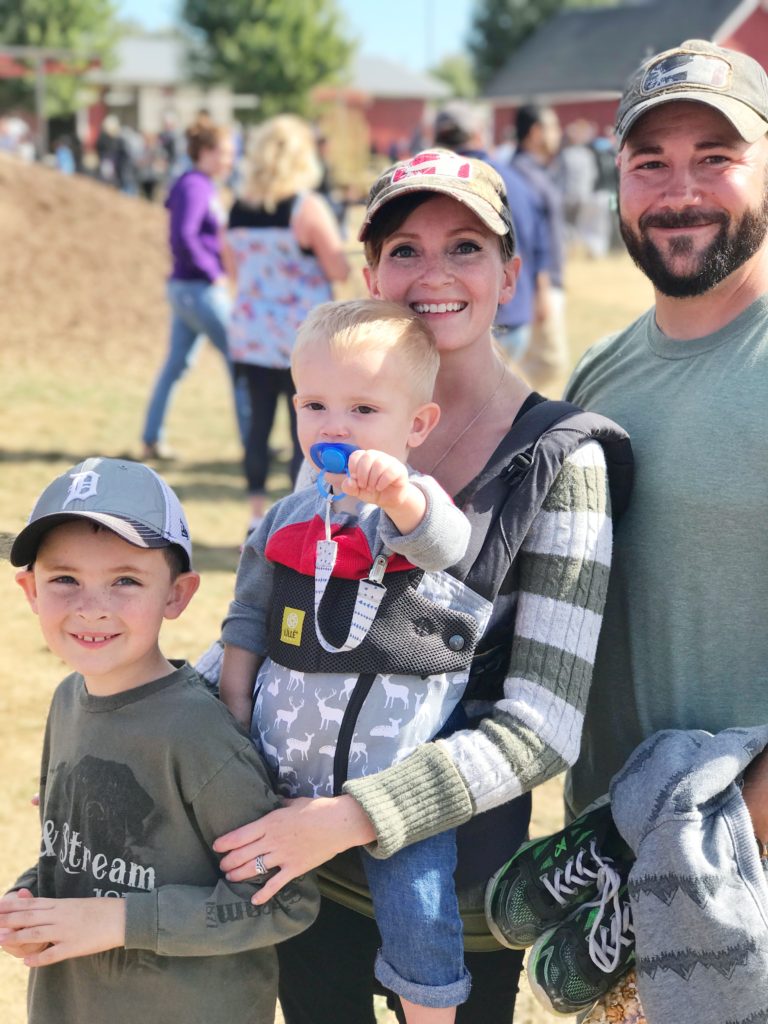 Here I have Jaxson in the front carry facing out position, with the neck/back support snapped down to the carrier. He loved being able to see everything we did as we walked through crowds, drank cider, and cheered Max on through obstacle courses.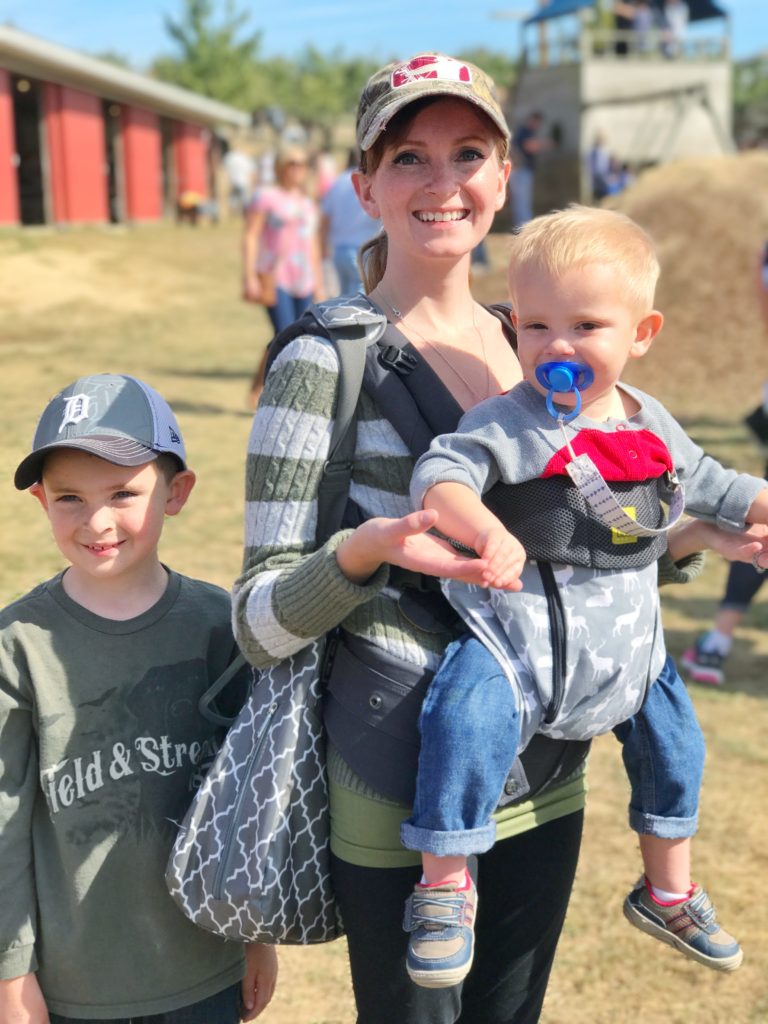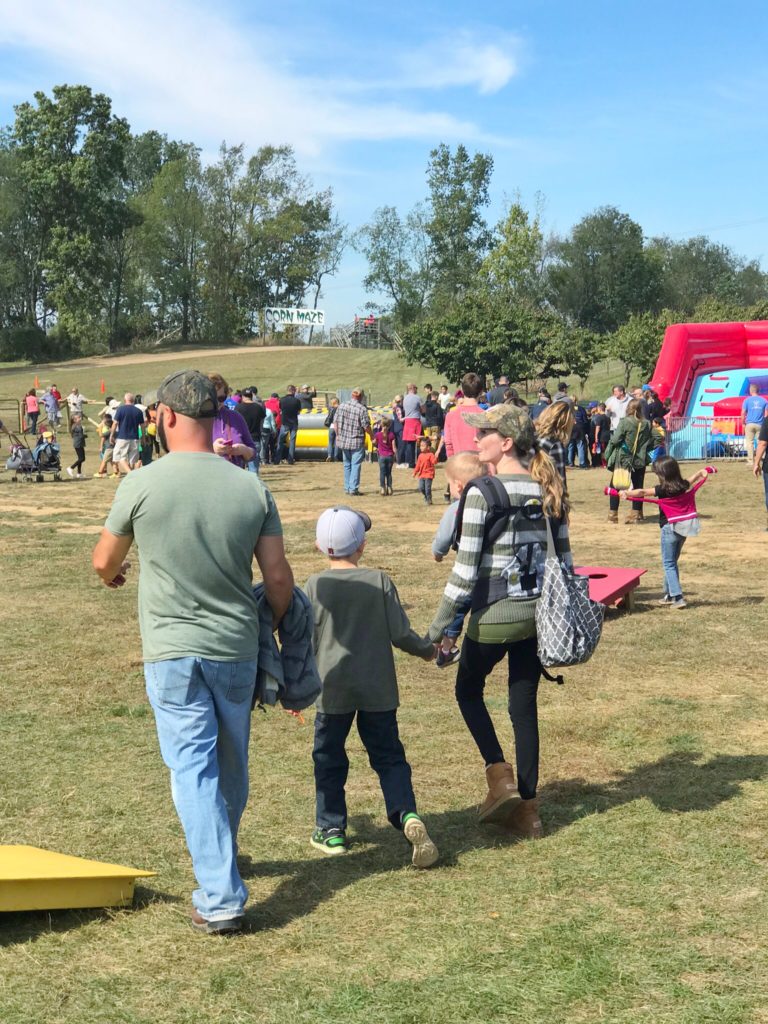 Max spent the majority of the day on the awesome giant inflatables, the playground, and even attempted the zip line. He didn't actually go, but we were all proud that he made it to the top! While wearing Jax, I was able to take lots of great pictures of Max having a blast.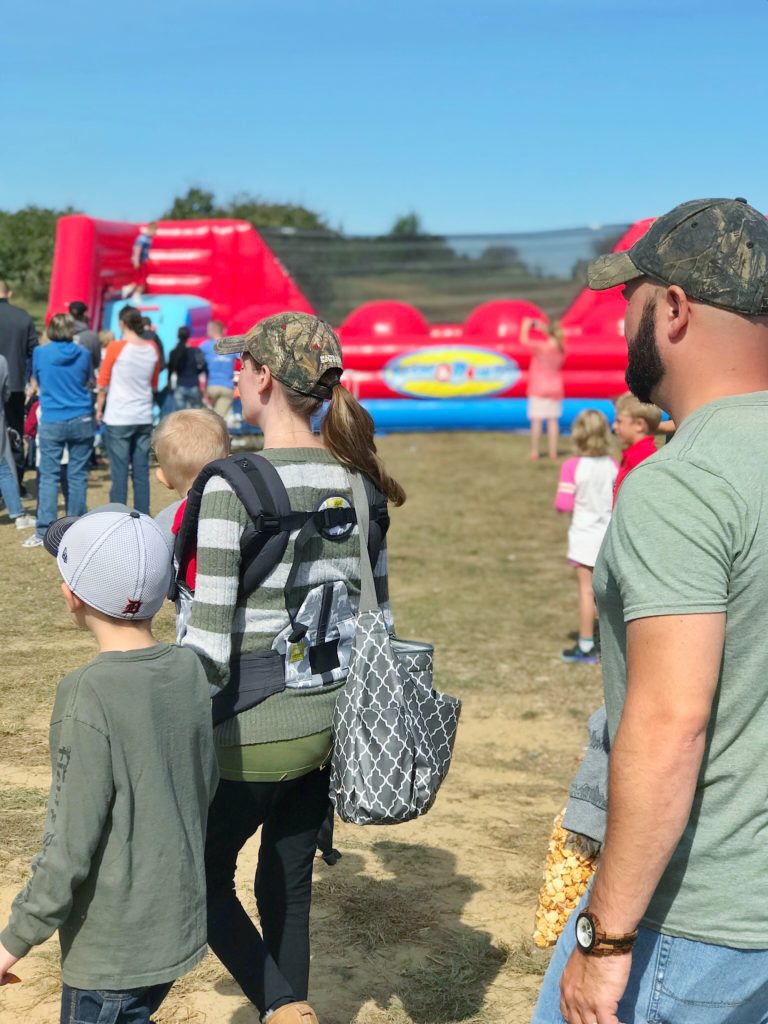 My Recommendation
After a long six-hour day, it was time to say goodbye to the cider mill! Thanks to the LILLEbaby Complete All Seasons carrier, our time there was easier and more fun. I would absolutely recommend this carrier – I've even included it in my Baby Registry Must-Haves List. It is by far the best carrier I've tried. Sorry Baby Bjorn…
If you haven't done so already, subscribe to my blog to get my [NEW POST] notifications, giveaways, and extras!

Widget not in any sidebars