When you have a baby, everything changes! Physically, emotionally, mentally, and relationship-wise. Postpartum life is really amazing, and tough at the same time. Maybe you're a new mom, or a soon-to-be mom looking for a little inside info as to what is coming your way. Brought to you by myself and some other mommy bloggers, I've organized this list (with my fellow blogging sisters permission and input!) to give you an idea of what's to come. Some of these are really funny! And some are just an unfortunate reality. Read on to see what happens once you've had a baby!
1. Your Body Odor Will Change
Luckily for me, I found that I didn't have to wear deodorant while I was pregnant. The pregnancy gods looked down on me and sprinkled some fairy dust that took away all odors. That changed quickly after childbirth – and I've been through SIX brands of deodorant to no avail. I smell like a sweaty teenage boy after football practice. Almost everyone I've talked to after having their babies have had to change brands of deodorant or reach for the clinical strength stuff.
If you need it, you need it. No shame here!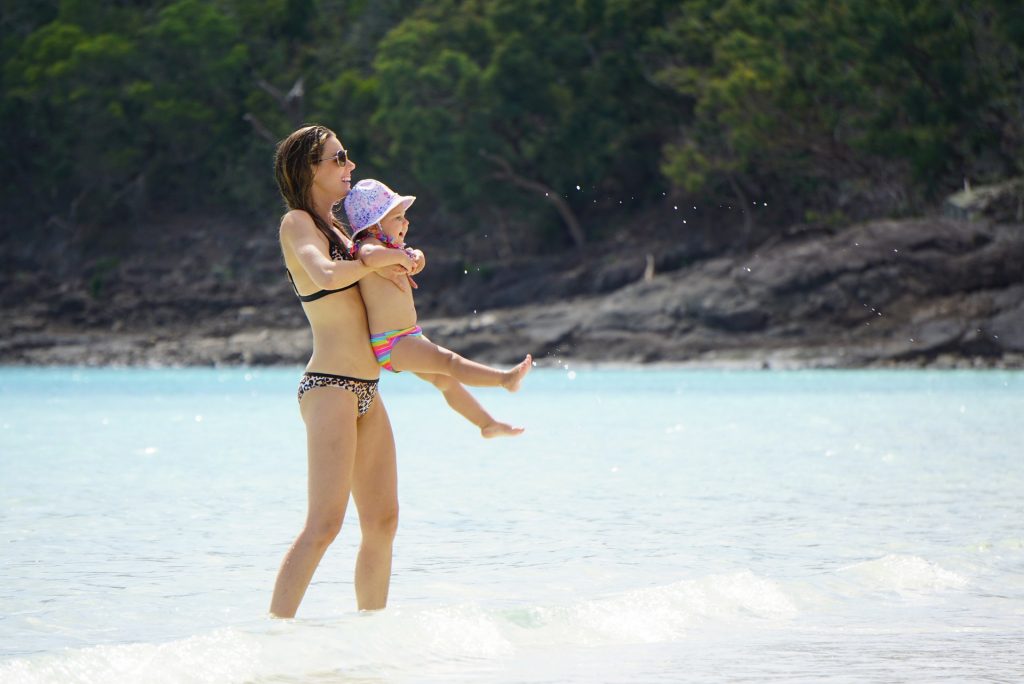 2. Constipation
Yes, unfortunately, this is a reality for moms whether you have a vaginal or cesarean birth. The first bowel movement is NO fun and can take DAYS. With my second cesarean, they shoved prune juice at me and told me I couldn't leave until it happened. And then, they kept barging into the room every hour (yep, our hospital definitely didn't have an understaffing issue!) to check on me. It'll happen, don't worry. But it's a pain in the *ss. Pun intended.
3. You Grow An Extra Set Of Arms
Sometimes, you'll be rocking and feeding your little one while something else needs your attention. Maybe the bottles need to be washed, or the washing machine needs to be restarted (again…), but you'll definitely need that extra set of arms you have hiding somewhere.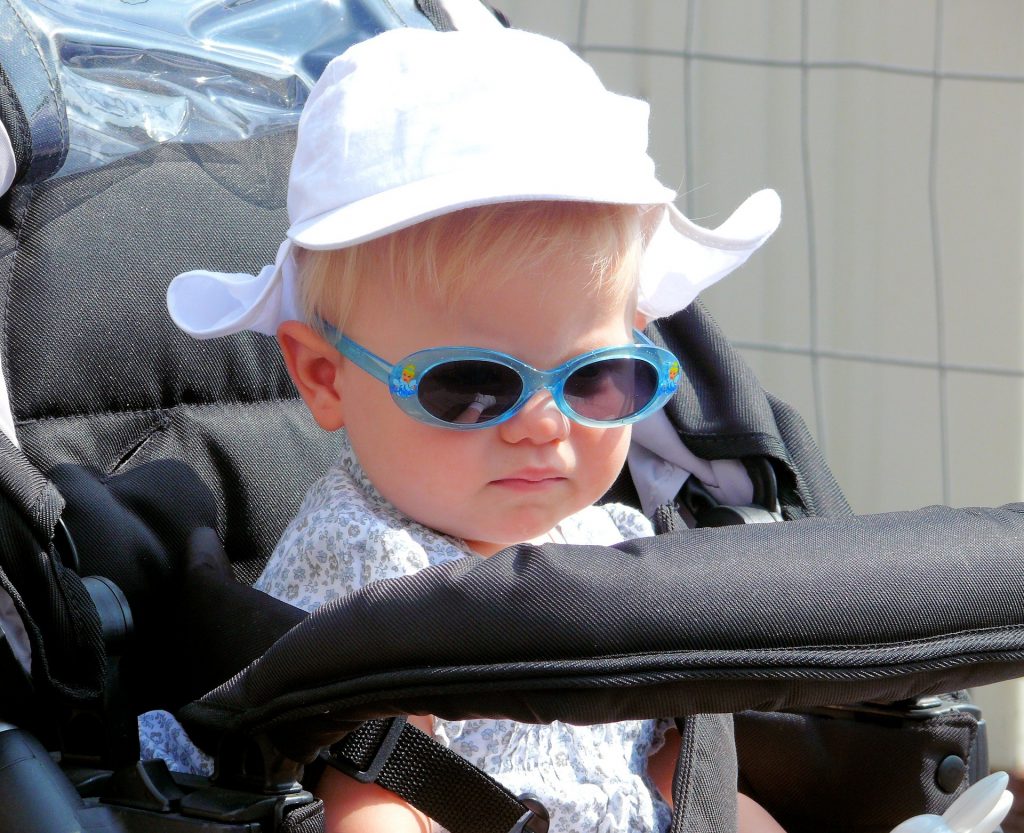 4. Your Body Completely Changes
The postpartum body isn't for the faint of heart. Sometimes you lose weight, sometimes you gain weight. I've learned that everyone's body takes a different shape after childbirth, and even years later once they're done having children. But no matter how you've changed, you are now a mom. Some beautiful little boy or girl's mom.
You are a warrior no matter what you look like afterwards, just remember that!
5. You Will Become A MILK MACHINE!
"Your boobs will feel like they are going to pop right off of you. In the beginning when your nursling is constantly guzzling, your breasts are signaled to make more and more milk. But your babe's tummy is only so big so all the extra milk continues to fill and fill and fill…."
– Marissa Sanders @ Simpli Sanders
It's true! Whether you are breastfeeding or not, you will leak some breast milk at first, and then whenever you hear a baby cry. Be sure to grab some breast pads for that weekly Target run!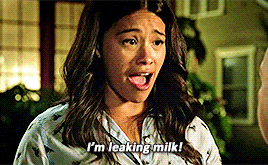 6. You Will Really Learn What Love Is
They cry, they poop, they wake you at all hours. But babies are the most beautiful creatures on this green Earth. Seeing your babies giggle, and touch their toes, or proceed to put those cute toes in their mouth will all make your heart melt. I thought I knew what love was when I met my husband, but when my babies were born – my definition of what love was changed completely and evolved into the most magical bond and affection for another human being. My respect for my husband, as a father and a person, also grew.
7. Granny Panties Will Become Your New Favorite Undies
When you're young and in love, there's nothing quite like a new pair of Victoria Secret's cheeky undies and thongs to bust out of your underwear drawer, and dangle in front of your husband's adoring eyes. You still shiver and giggle at the granny panties that are collecting dust over in the corner of the store, and can't imagine wearing them until you're at least over the age of 65. BUT…I'm sorry to tell you that those cute little lacy things you were wearing the night your baby was conceived aren't in fashion for the healing postpartum mom. Even when you've had a C-section (that scar is in juuuust the right position to rub against the band of your underwear now!), you'll find yourself reaching for that super sexy and stretchy underwear. Or, you'll suck it up and go all in with a box of Depends.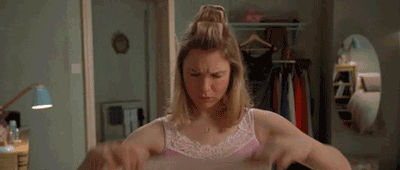 I wish I was kidding. But trust me, while you're still healing and everything is still happening down there, you won't want to ruin all of your new good, comfortable underwear when you could just go the disposable route. Sure, your husband will laugh. You'll be alright, it won't last forever!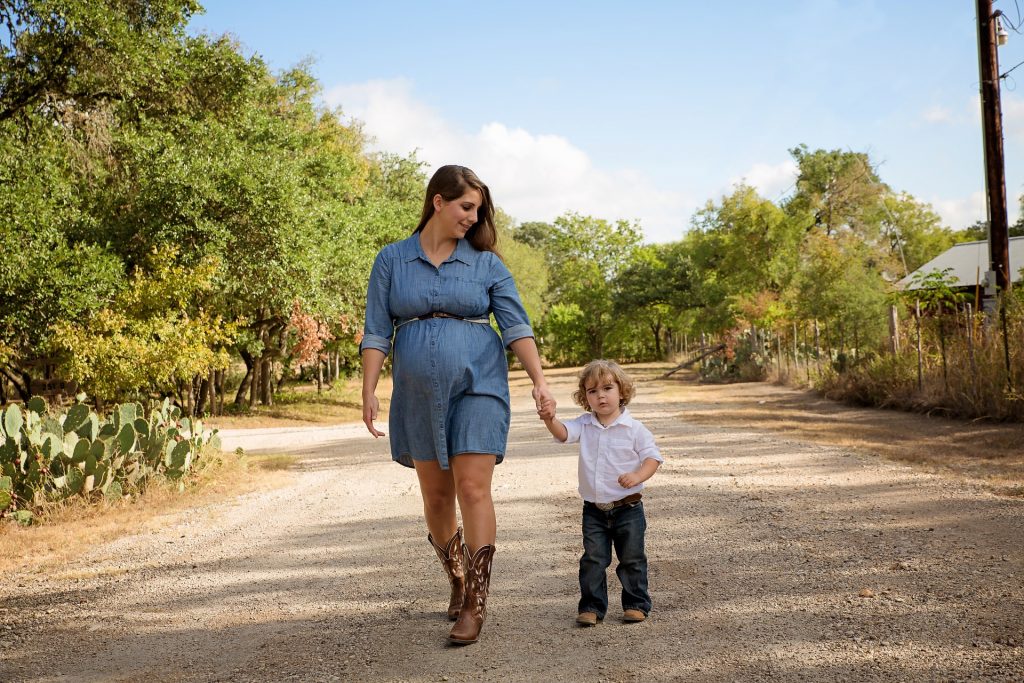 8. Hair Loss
"Remember all that thick and luxurious hair you had pre-baby? Yeah, say goodbye. You'll lose that hair by the minute. Just imagine Gollum. Lord of the Rings, anyone?"
– Marissa Sanders @ Simpli Sanders
According to BabyCenter, "After you give birth, your estrogen levels take a tumble and a lot more hair follicles enter the resting stage. Soon you'll have more hair coming out in the shower or on the brush. This unusual shedding will taper off and your hair will be back to its pre-pregnancy thickness about six to 12 months after you give birth."
However, in real life, I've encountered a large number of other mothers whose hair has never quite bounced back. Or it seems that way because you're only losing the hair that you gained during pregnancy. It's tough getting used to having a full mane during pregnancy, and then feeling like 'Gollum' after the baby's here, like Marissa said!
9. You Learn To Truly Appreciate Your Body
Oh, the unspeakable things your body does during pregnancy and childbirth…you grew AN ENTIRE HUMAN BEING within your body…YOU ARE SUCH A BADASS. Not only did you grow that human being, but you gave birth to that tiny human, and are now healing while breastfeeding and suffering from a complete lack of sleep while automatically loving this person causing all this grief and exhaustion. You were built for this!
And you'll soon realize just how amazing the entire process is when you are up for that random 4 a.m. feeding and witness the most adorable yawn and stretch of toes another human being can possible do….
10. You Will Learn To Thrive On 2-3 Hours Of Sleep
A newborn needs a LOT of attention. Obviously. But the exact feeling of what it's like to perform the tasks of the day ahead with only a couple hours of sleep is quite the adjustment. Lack of sleep leads to one cranky mama! But, with your baby having only a belly the size of a walnut, and you having the size of cantaloupes for breasts – frequent waking, feeding, and changing is a must. You will figure out how to thrive on those (barely noticeable) hours of sleep. The housework might suffer at first, but don't worry too much about that. Your tiny human is much more important that the laundry. And hopefully, you'll learn to ask your partner for the much needed help around the house!
Helpful advice: Grab yourself a Keurig, and press the 'Strong' button when prepping your morning coffee! You're going to need it.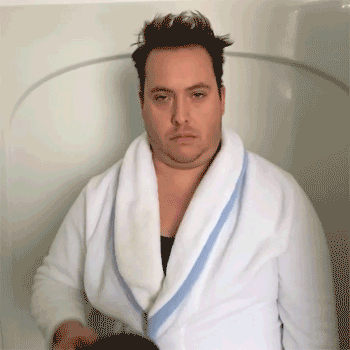 11. Postpartum Depression
I haven't personally dealt with this one, but according to the CDC statistics for 2017, 1 in 9 women do! That's A LOT! That doesn't even account for those that fail to recognize or deny that they are indeed suffering from PPD.
According to PostpartumAwareness.org, postpartum depression is the most common complication of childbirth: Mothers are often told that in order to care for their babies they must take care of themselves first, just as we are told on a plane prior to takeoff that we must put our oxygen mask on first before we put one on our child. When it comes to awareness and services for mothers with postpartum depression, though, there are very few oxygen masks. When the overhead compartment drops open, they need something more to reach for.
12. Your Maternal Brain Re-Maps Itself
Even before a woman gives birth, pregnancy tinkers with the very structure of your brain, After centuries of observing behavioral changes in new mothers, scientists are only recently beginning to definitively link the way a woman acts with what's happening in her prefrontal cortex, midbrain, parietal lobes, and elsewhere. Gray matter becomes more concentrated. Activity increases in regions that control empathy, anxiety, and social interaction. On the most basic level, these changes, prompted by a flood of hormones during pregnancy and in the postpartum period, help attract a new mother to her baby. In other words, those maternal feelings of overwhelming love, fierce protectiveness, and constant worry begin with reactions in the brain.
Isn't that amazing?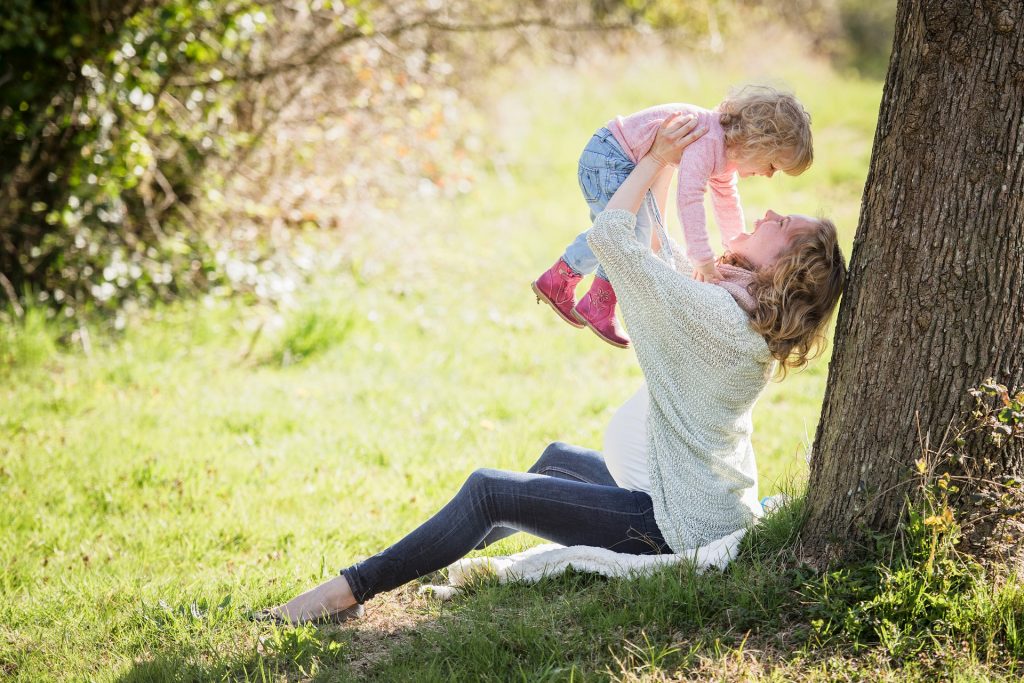 13. Your relationship will be tested
Taking care of a new and vulnerable little babe can be intimidating and stressful, for both you and your partner. Babies don't always draw couples closer, and you might notice that change in the first few weeks or months home with baby. Hopefully, the experience brings you closer in the end (I don't mean when they finally move out, but then again….haha). Remember that your partner needs some support too! Adjusting to life with our second baby was much more difficult for my husband and I, and we had to learn to ask one another for the help we both needed!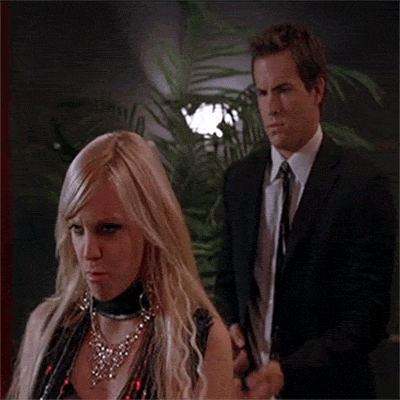 14. Postpartum Cravings
You've heard of pregnancy cravings, right? Well, there is actually such thing as postpartum cravings! Whether or not you've actually had cravings throughout your pregnancy, you can still experience cravings after the baby has already arrived!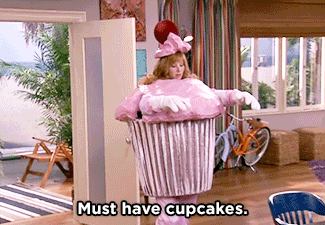 15. Your Whole World Changes
"After childbirth, the center of your world shifts. Your life is no longer about YOU, it is now about this tiny little person whom you get to raise and teach and love. It's the most beautiful feeling to look at them and know you created that little person and that you will be there every step of the way."
– Karen @ Mamma Bear Says
I want to say THANK YOU to my fellow blogging mama's for their input – we have such a great community of mothers that I've found wonderful support from. These ladies are hardworking and dedicated to being amazing mothers, and have wonderful blogs. They did such a great job helping me with this post, so be sure to check our their blogs as well!
Baby Registry Must-Haves (+Checklist)
12 Unexpected Things I Learned About Myself In My First Year Of Motherhood
COMMENT below, tell me if there is something we missed on our list!