Amazon prime Day Deals are LIVE!
I'm sharing my TOP PICKS for deals with you to help you clean and organize your home (and check off some of those pesky Christmas shopping tasks off your list ;)).
*This post contains affiliate links, however, all opinions are my own, as always.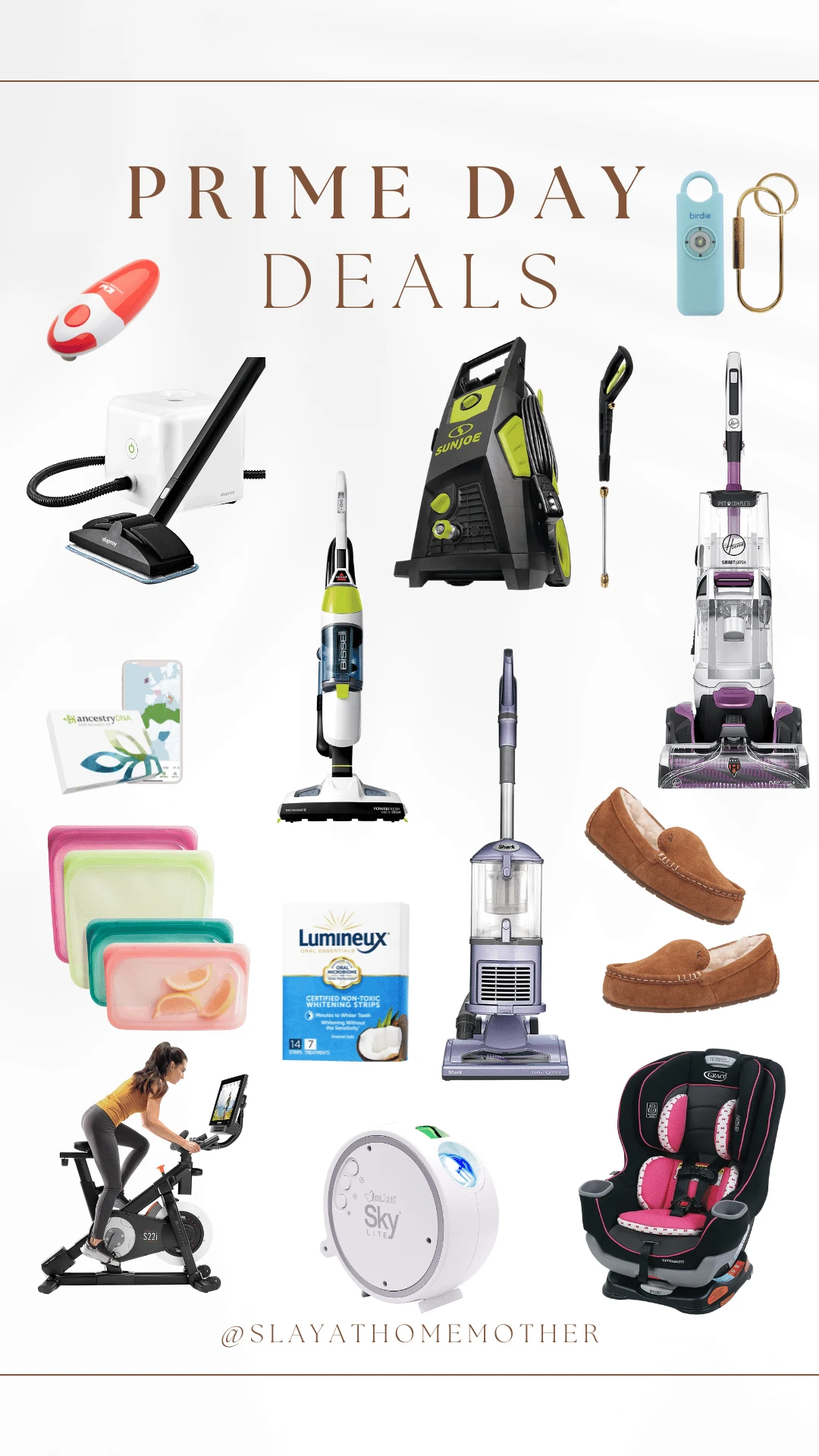 Dupray Neat Steam Cleaner – 10% off
$96.99 off My Carpet Cleaner by Hoover
40% off Kitchen Mama Electric Can Opener (life-saver!)
20% off Birdie Personal Alarm (gift idea: college kids, anyone who has to park in a parking garage, moms with young kiddos, works late at night, etc. )
$80 off Shark Navigator Lift Away Vacuum
$70 off Graco Extend2Fit Car Seat (this is Zoey's current car seat!)
25% off Koolaburra Slippers (men's and women's)
$31 off O-Cedar EasyWring 2-Bucket Mop System (the mop I use and feature on my Instagram all the time!)
40% off Lumineaux Whitening Strips
48% off SKy Light Projector Light (we have one of each of these in the kids rooms!)
*These deals may change, and we are not in control of these deals or the amounts changing in any way. We are just sharing these deals with YOU so you can save!