Looking for some great color sorting toys your kids will love? Here are 25 top picks for your family…
---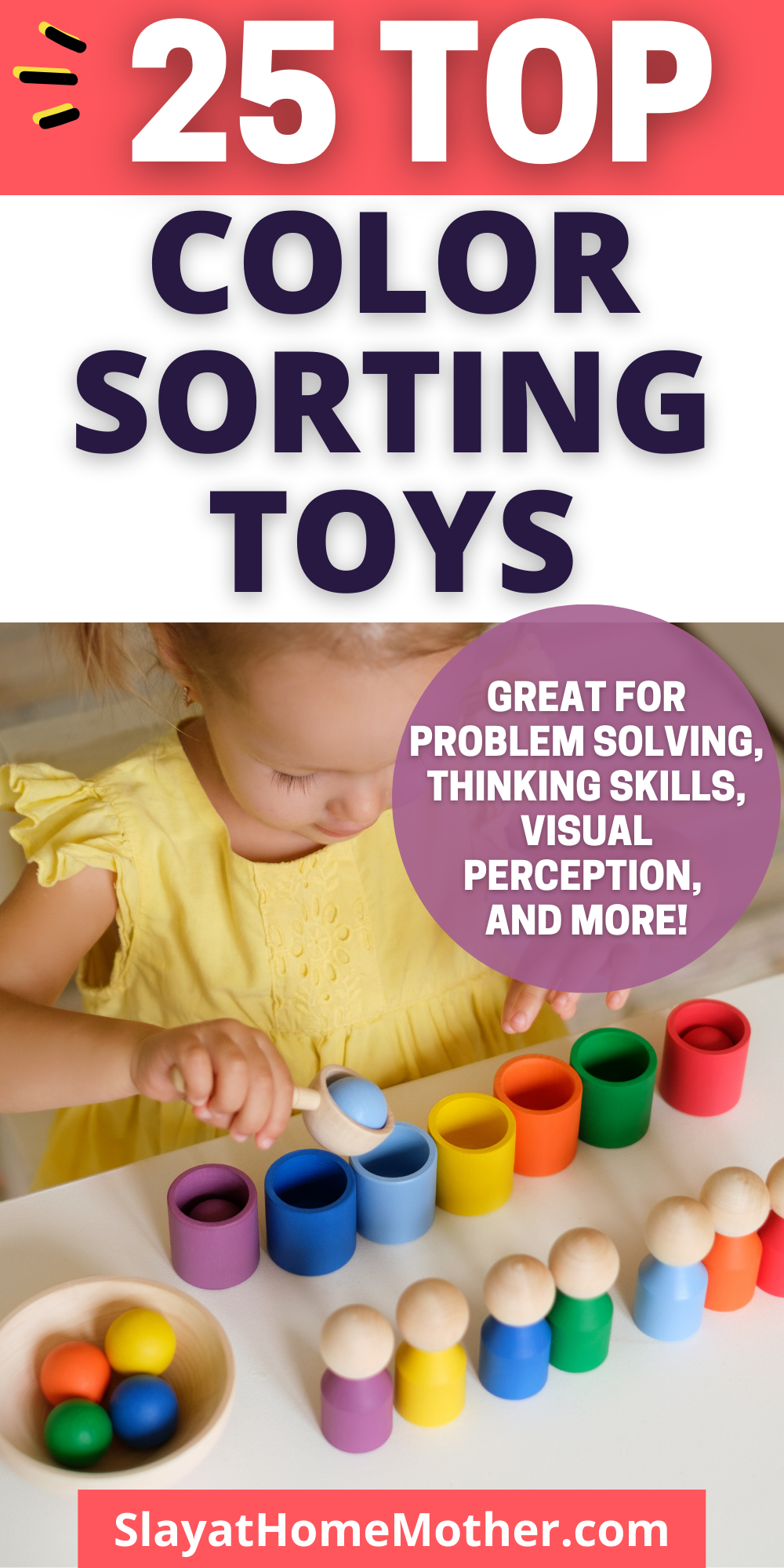 25 Color Sorting Toys for Kids
*This post contains affiliate links, however, all opinions are my own, as always.
Wooden Sorting and Stacking Toy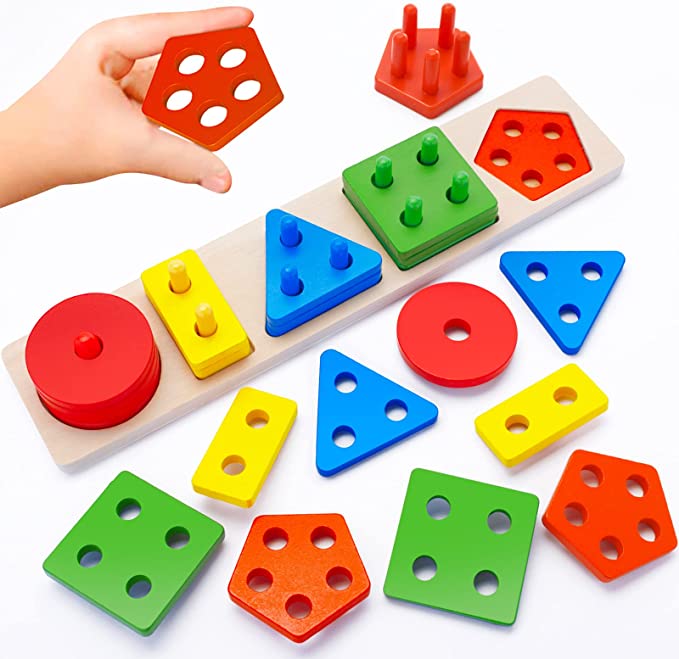 This Wooden Sorting and Stacking Toy is a great beginner color sorting toy!
It challenges and teaches kids how to match letters while also teaching them how to line up the shape to fit on the pegs!
Wooden Color Sorting Game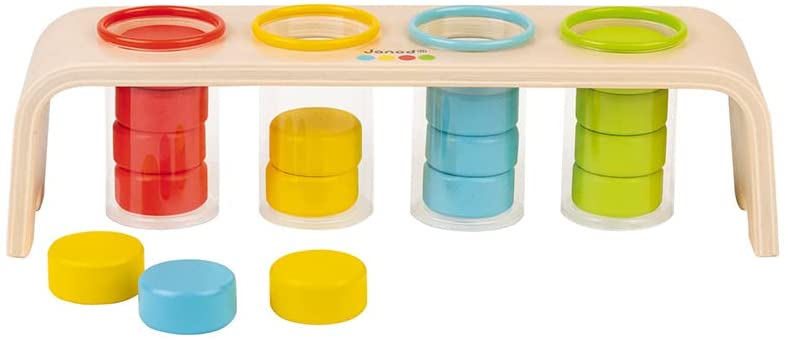 This Wooden Color Sorting Set is a fun and easy way to help your toddler start recognizing colors. They will have so much fun dropping these blocks into each compartment!
Farmers Market Color Sorting Set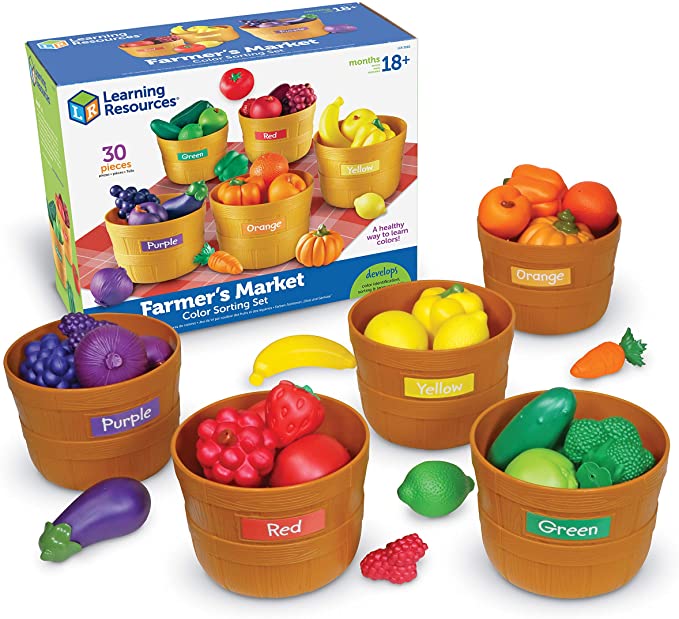 This fun Farmers Market Set is a good option for color sorting.
Your kids will love getting to put the different fruits and vegetables into each container.
Color Dinosaurs with Sorting Cups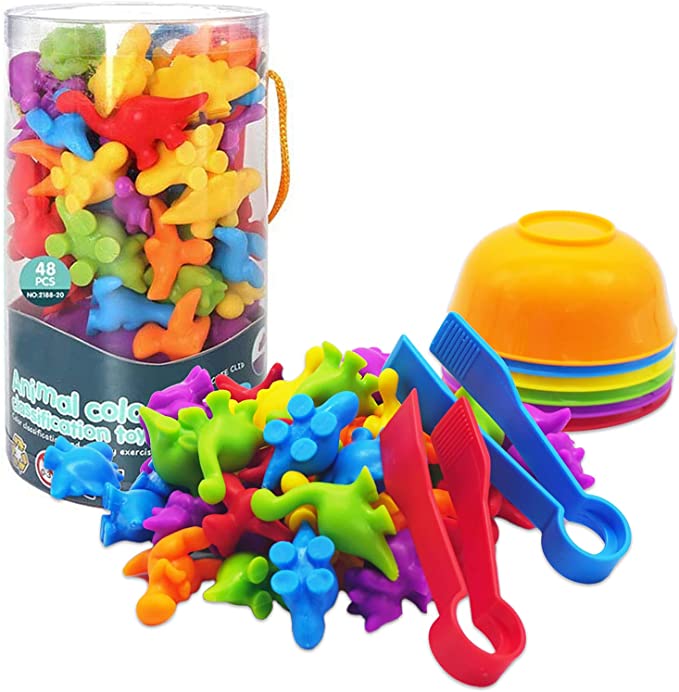 These Colored Dinosaurs and Sorting Cups are another great option for a colored sorting toy.
They even come with tweezers to help with sorting and your child can work on their fine motor skills at the same time!
Birds in a Nest Sorting Set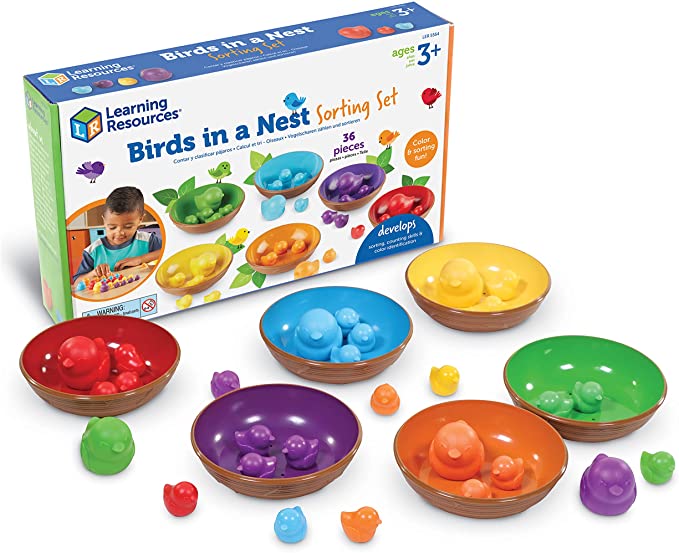 This Sorting Set is so cute and comes with different colored birds and nests.
If your kids love birds or animals this is a great toy to get them interested in learning different colors and sizes as well!
Rainbow Sorting Crayons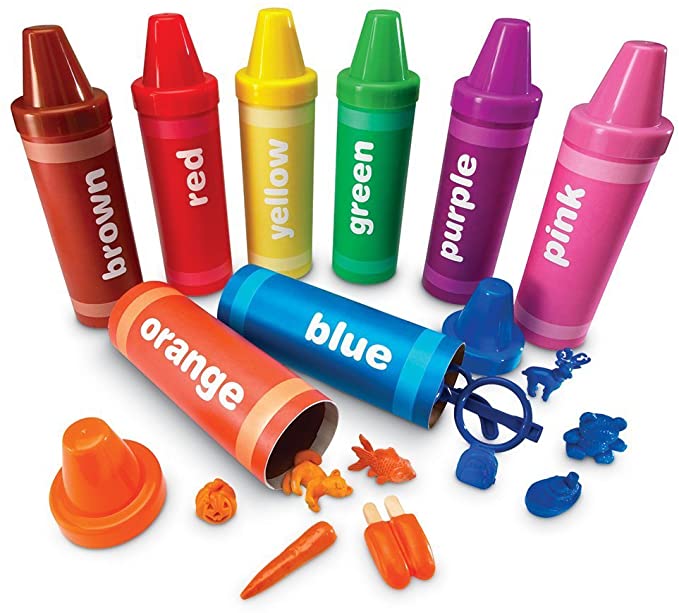 These Rainbow Sorting Crayons are a fun way for kids to learn different colors as well as work on their fine motor and organizational skills.
These are also easy to store as all toys fit nicely inside each crayon storage container.
Wooden Rainbow Sorting Board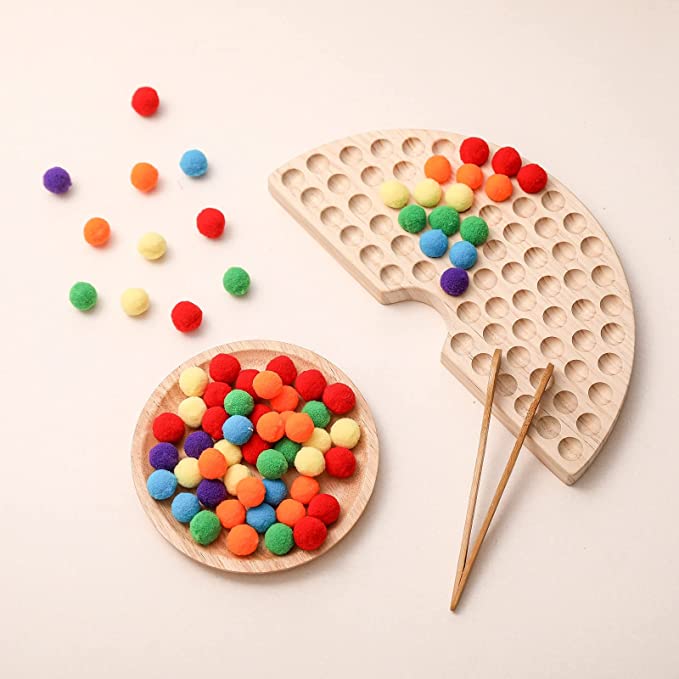 This Wooden Rainbow makes such a great color sorting activity.
The foam balls are easy to maneuver with the tongs and a great skill for your child to learn while also practicing their colors.
Color Sorting Balance Blocks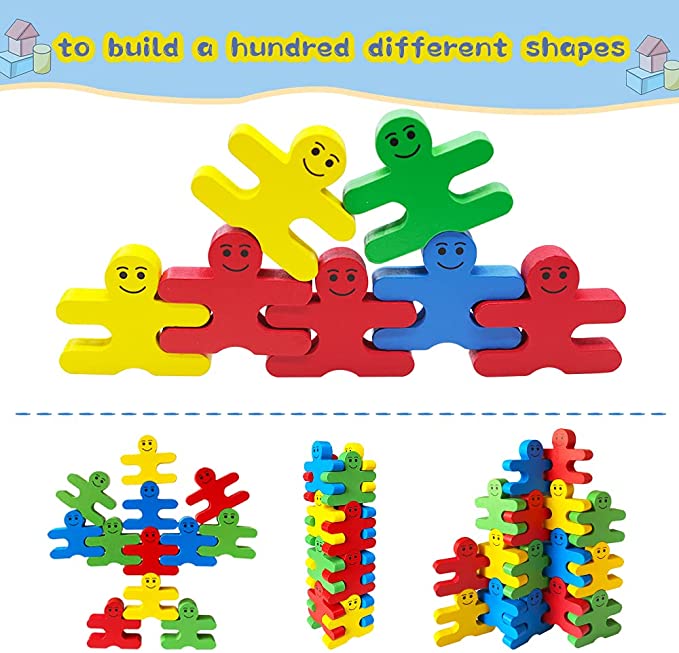 These Balance Blocks double as a fun block activity and a color sorting toy.
Their fun and bright colors make it easy for kids to learn to sort into their different groups.
Silly Suckers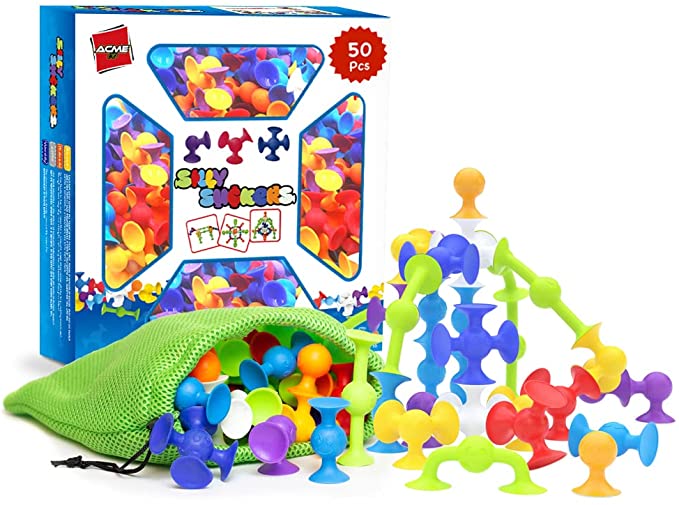 These Silly Suckers are another great toy that doubles as a fun building toy and a color sorting toy.
This toy will prove for endless fun all while teaching your kid valuable skills.
Rainbow Balls and Cups
These Rainbow Balls and Cups are a fun option for a color sorting toy.
They come will a little spoon to help move the balls into the correct cups which really helps your child develop those fine motor skills.
Rainbow Gears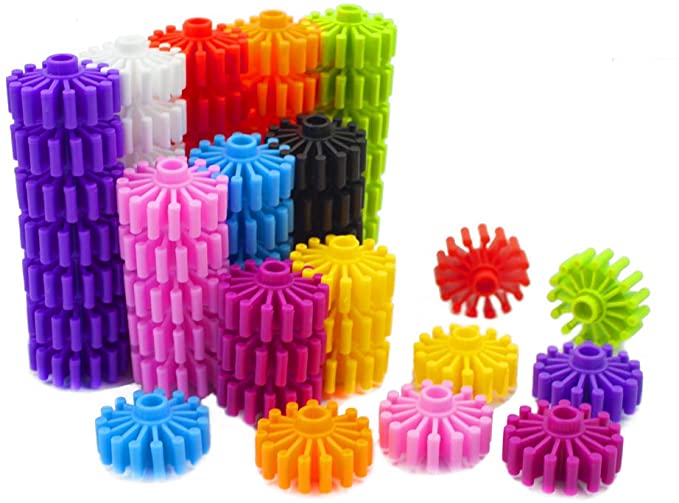 These Rainbow Gears not only make a great color sorting toy but they are also a great option for building!
These gears will keep your kiddo entertained for a long time and help them developmentally.
Math Matching Color Set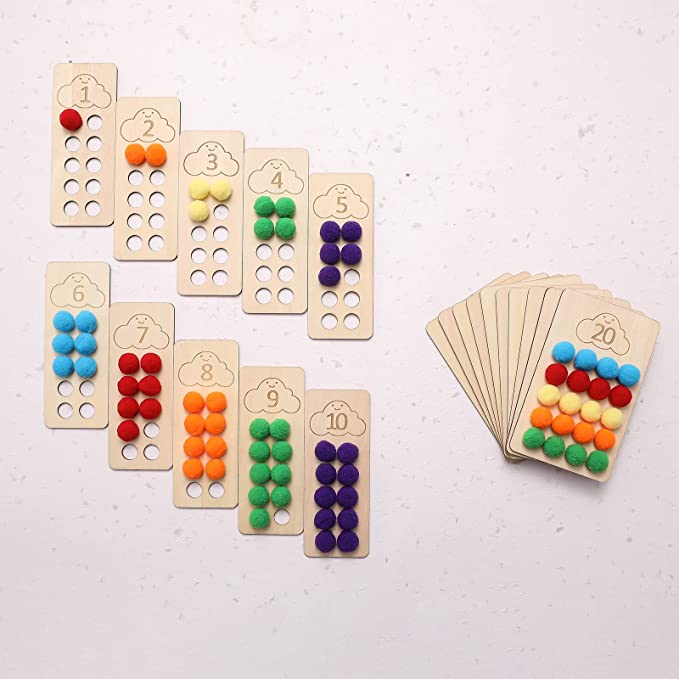 This Math Matching Color Set is a little more advanced than most color sorting toys and great for developing color sorting skills as well as starter math skills. This color sorting toy will last through many stages of your child's development and is a great tool to help them advance their skills.
Counting Bears with Sorting Cups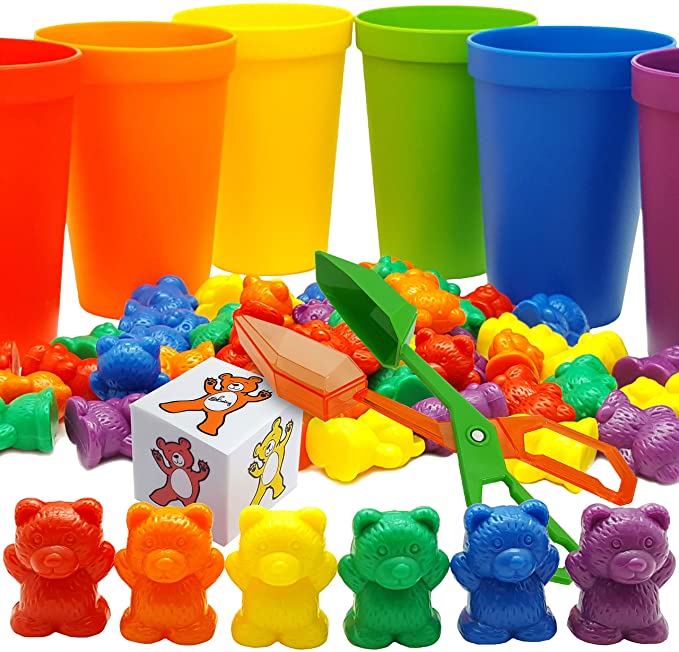 This Color Counting Bear Set is so cute and comes with great reviews!
Children will find many ways to play with this set…whether they are sorting colors, playing with the dice, or just being creative this set will keep them entertained.
Sorting Linking Cube Set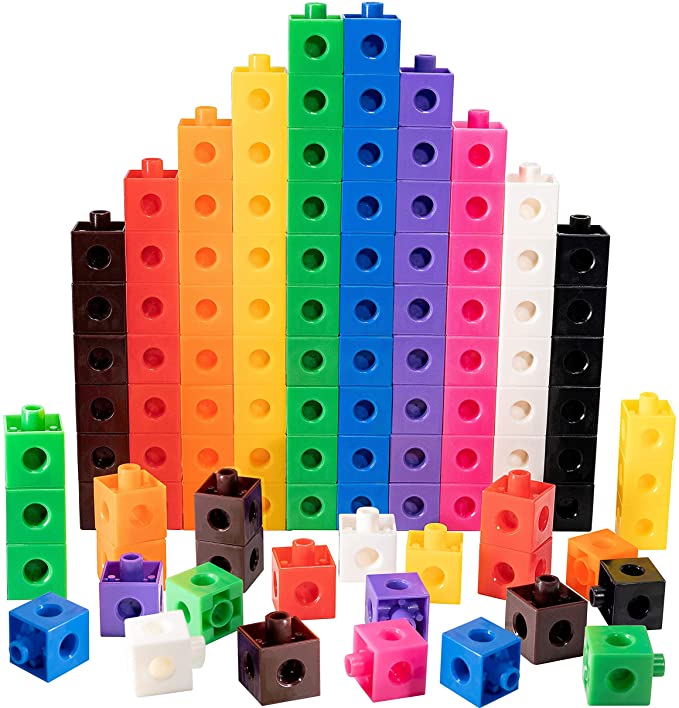 These Linking Cubes are a fun option for practicing color sorting as well as building and counting.
These cubes will last for a long time and kids will find new fun ways to continually play with them.
Colored Bean Bags
These Colored Bean Bags are a fun and easy way to help teach your toddler colors.
They will have so much fun tossing these bags and identifying colors and they come with a nice bag for easy storage!
Butterfly Sorting Toy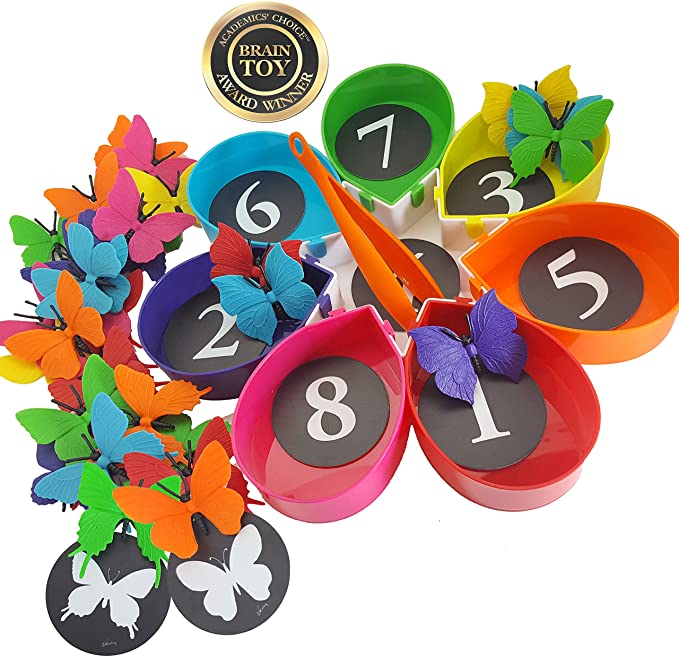 This Butterfly Color Sorting Toy is a fun and creative way to help your kids work on identifying their colors.
If your child loves butterflies they will love playing with this toy and sorting the butterflies into the appropriate bins.
Wooden Number Tracing and Color Sorting Board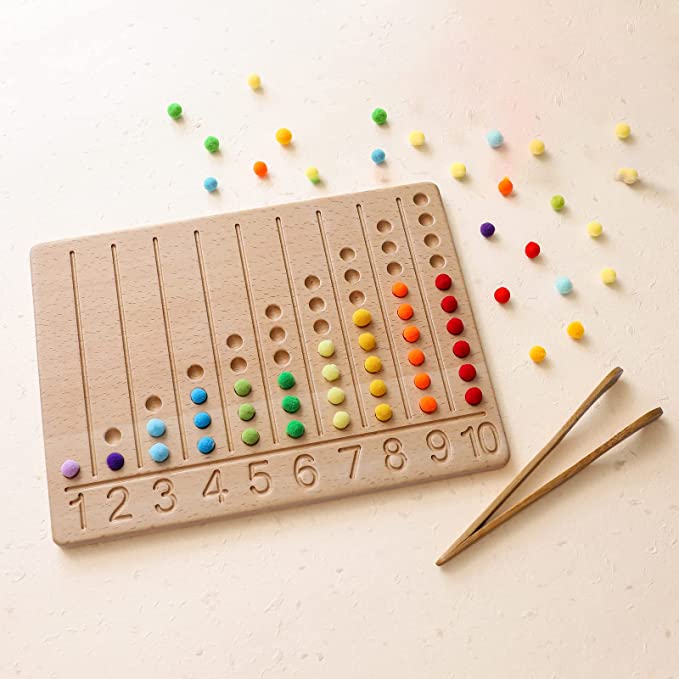 This Number Tracing Board is another great option for color sorting and counting skills.
This activity board is a little more advanced but will help your child develop skills and will be fun and interactive.
Color Sorting Task Box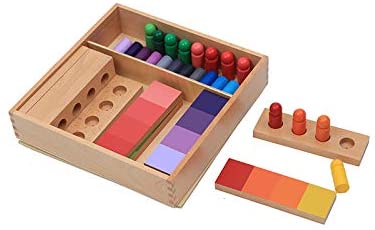 This Color Sorting Task Box is full of different options and activities to help your child develop their color recognition skills.
It comes with a variety of different tools making it fun and entertaining for kids!
Color Tiles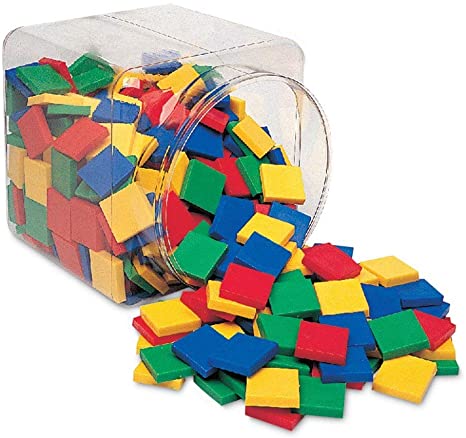 These Color Tiles are so simple and great to help start color sorting!
They can be used early on to help your child learn to identify and sort colors and grow with your child as they learn math as well.
Color Peg Board Set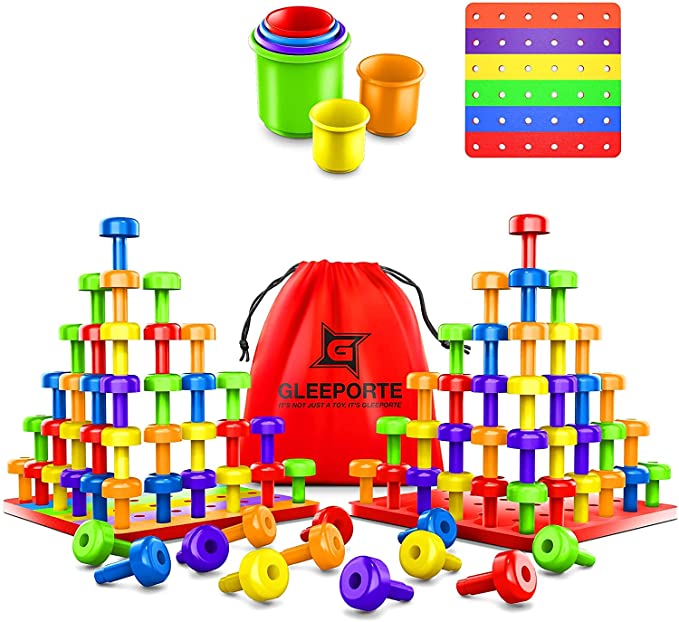 This Color Peg Board Set is so fun and a great tool for learning colors, sorting and stacking.
This set comes highly rated and is full of fun and options to build and learn!
Frog Counting Toy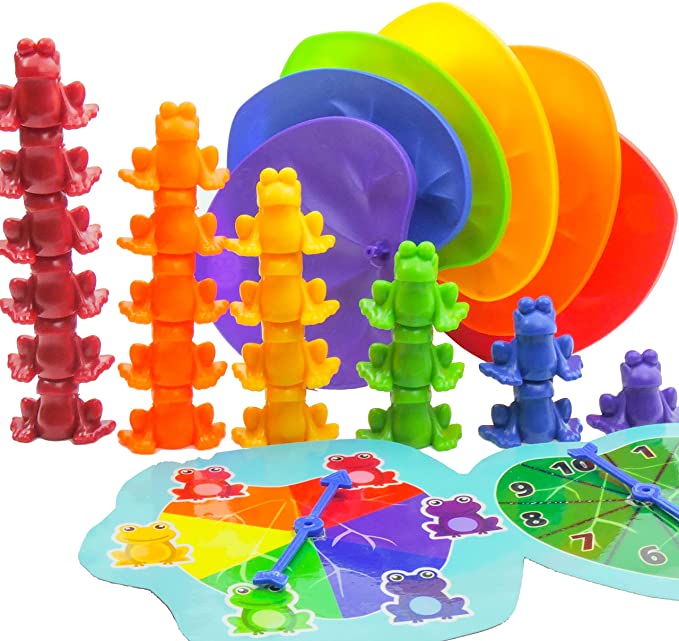 This Frog Color Set is similar to other color sorting sets but the frogs are a fun and cute option!
This set also comes with spinners to help make sorting and counting more fun.
Fun Fruit Counters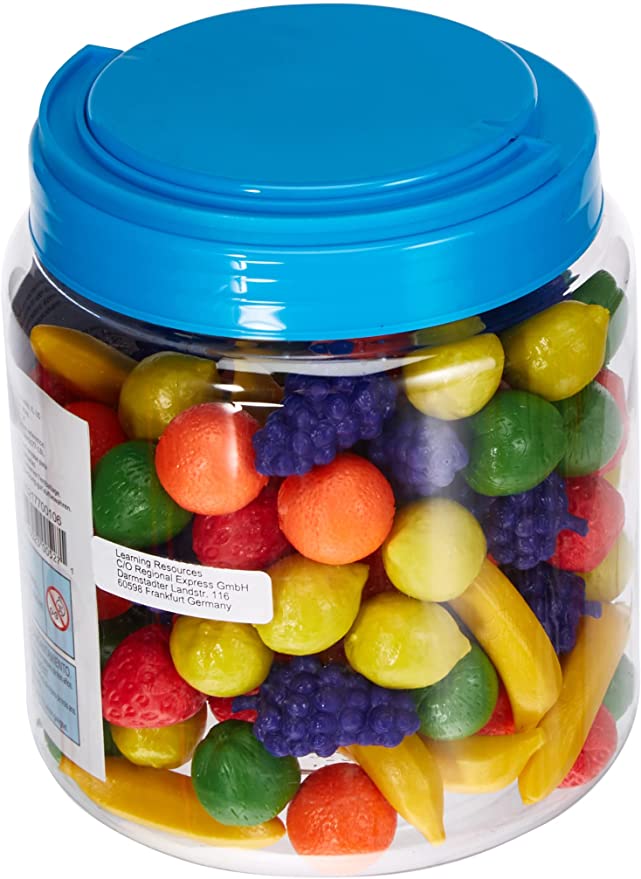 These Fun Fruit Counters are great for color sorting and counting practice!
Your kiddo will love how these look like real fruit and will enjoy playing and learning with them.
Color Sorting Board Game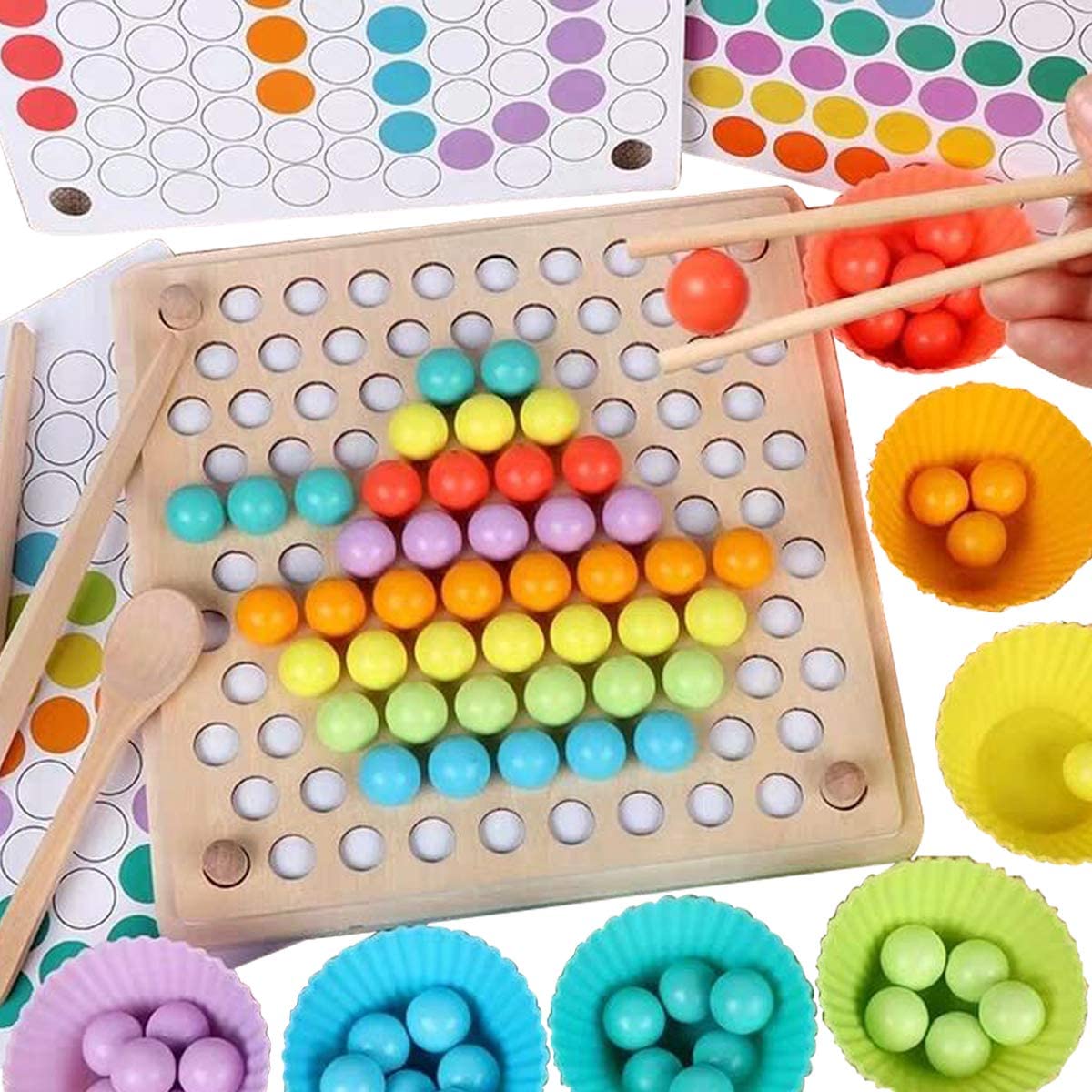 This Color Sorting Board Game is a fun set full of different materials to help your child develop their color sorting skills!
This board game will keep many different ages entertained.
Sorting Cars and Garages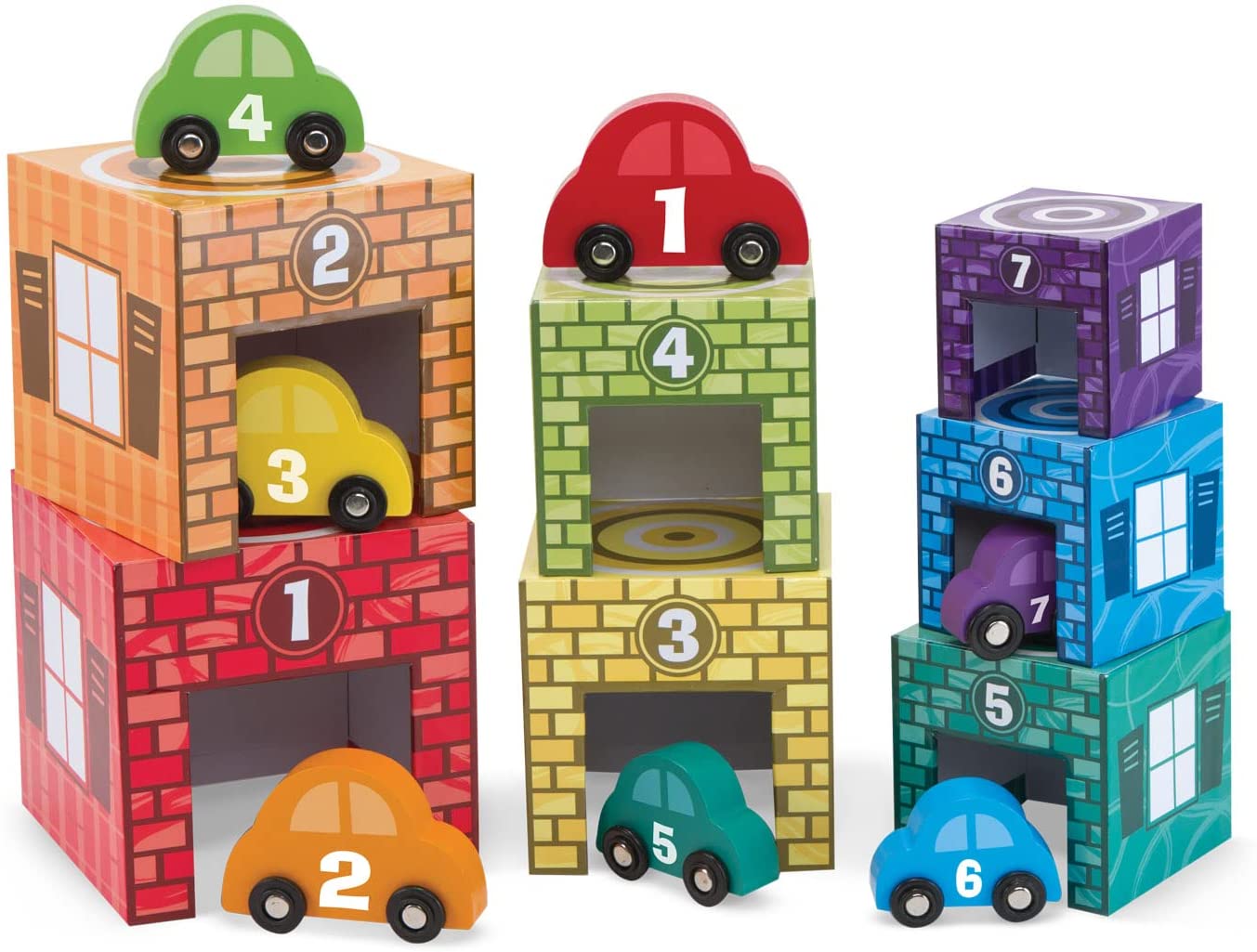 This Car and Garage Set is a fun way to get your toddler to help them identify and sort colors.
They can match each color with their correctly colored garage all while playing and having fun.
Sort-Em-Up-Pups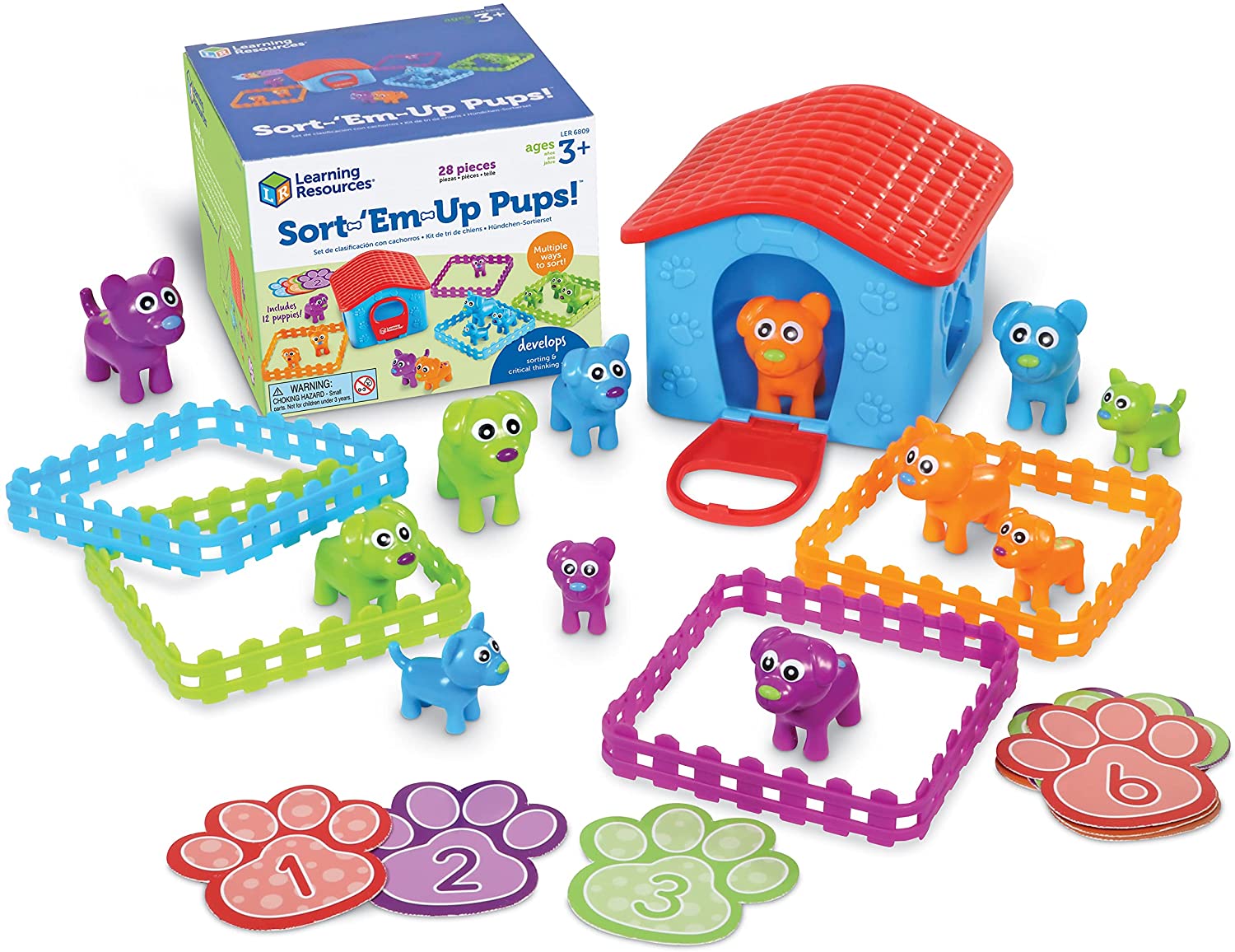 Sort-Em-Up-Pups is a fun toy and activity that kids not only can enjoy playing with but also can start learning and developing their color sorting skills.
Your kid will love getting to play with these puppies!