Three easy Christmas gifts with holiday finds and deals from Christmas Tree Shops…
---
*This post is in partnership with Christmas Tree Shops andThat!, a brand I love. All opinions here are my own.*
Good morning, friends!
Can you believe we're only EIGHT days away from Christmas?
Holy cow.
I'm as ready for 2021 as the next person, but I wish time would just slow down a bit for December.
Christmas is my favorite season. The lights, the snow, the excuse to cuddle up in a warm blanket with giggling kids on the couch watching movies together.
And then, of course, decorating our home.
Oh, and giving gifts.
And baking cookies.
Okay, I'll stop – it's all wonderful!
This Christmas season, I wanted to put together some special gifts featuring budget-friendly finds from Christmas Tree Shops, one of my favorite stores to shop for decor and more year-round!
I love going to Christmas Tree Shops any day of the year, but especially during Christmas time.
They always have a variety of EVERYTHING.
I try to do a couple full circles around the store because it's almost like a treasure hunt of deals, items, and decor.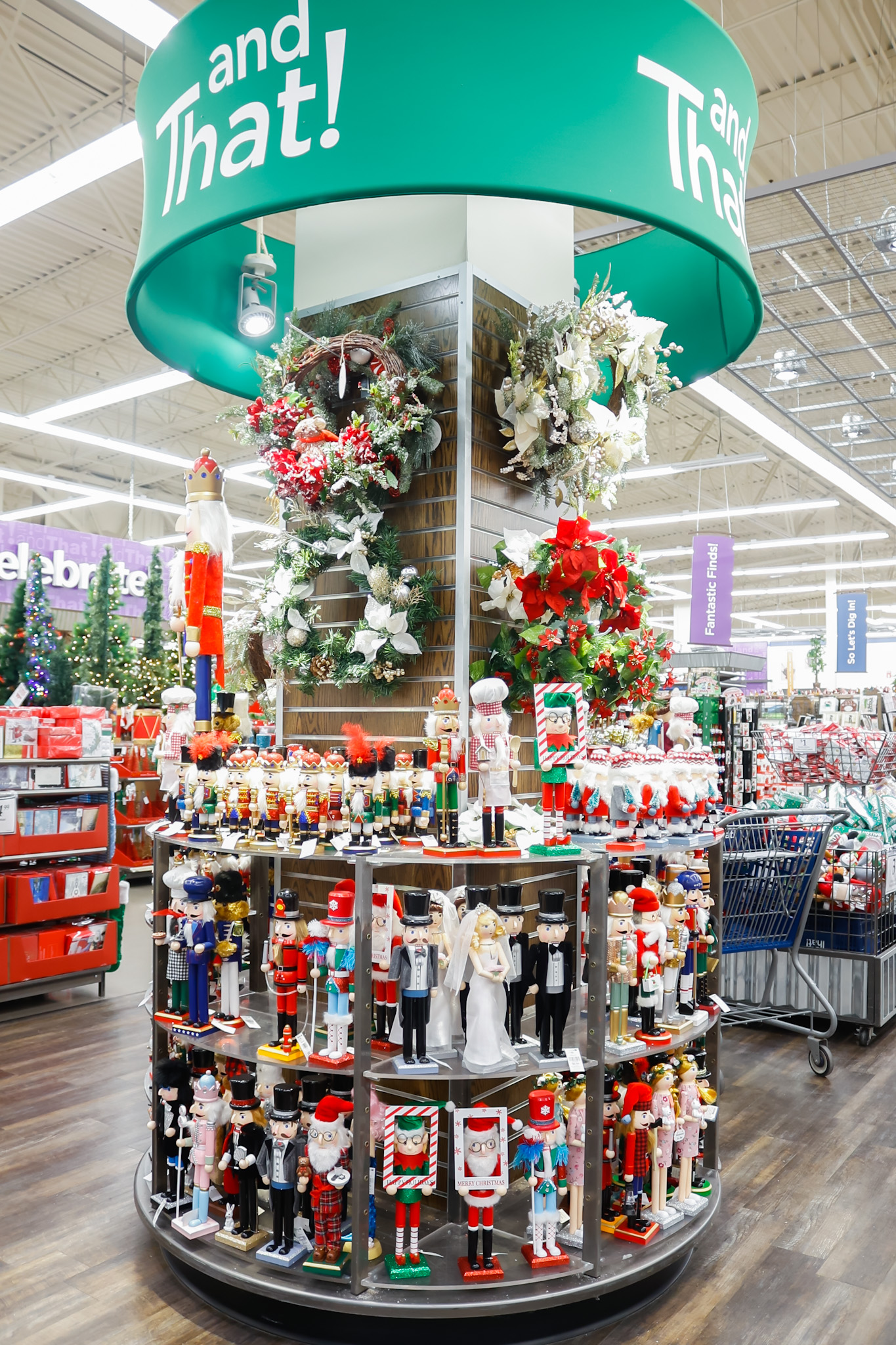 P.S. They usually have amazing coupons during the Christmas season that you can use on top of their budget-friendly prices, so be sure to sign up for their e-mail newsletter so they get sent directly to your inbox!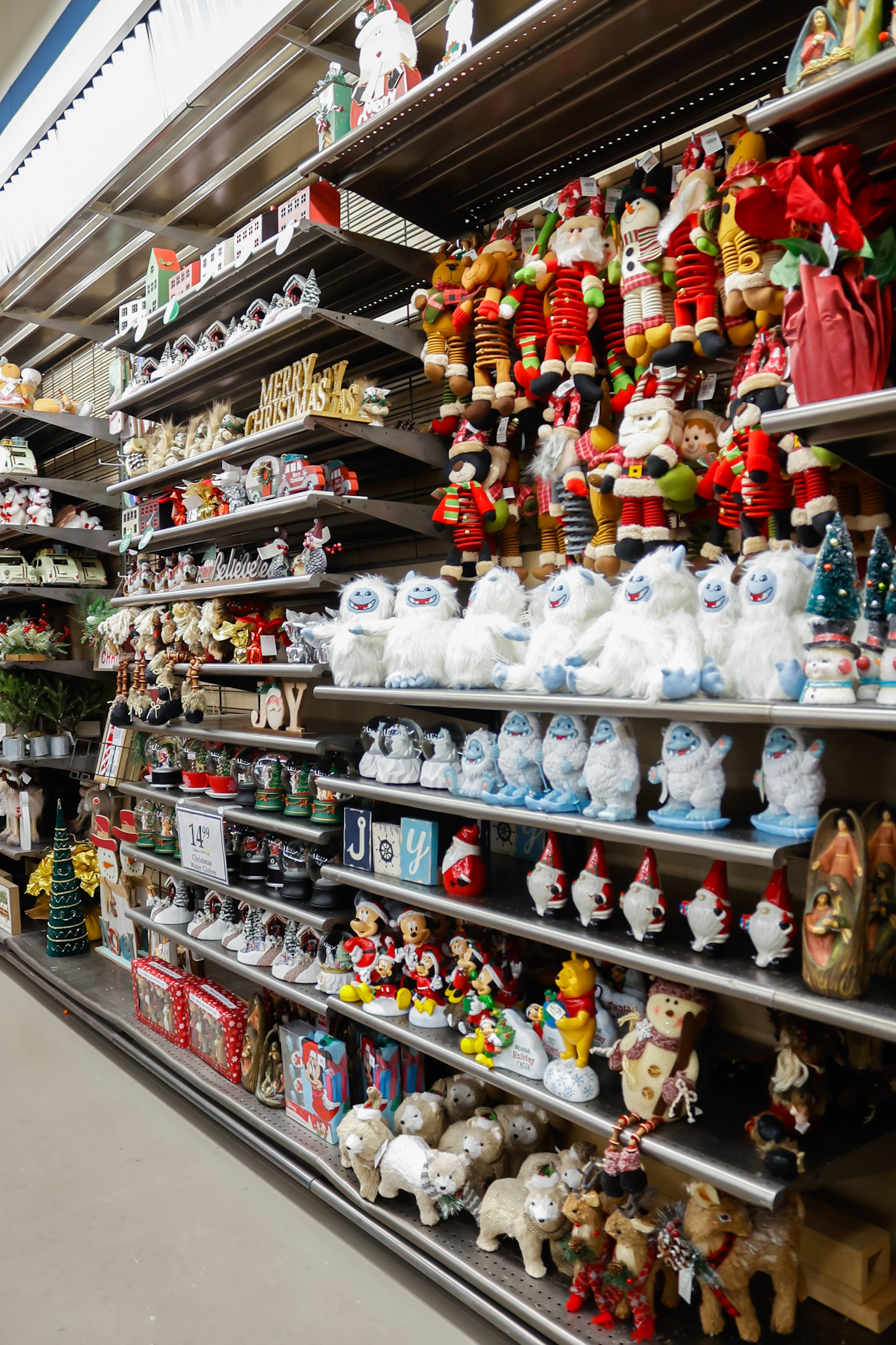 Look at the gnomes! I know that a huge trend this year, so I was happy to see Christmas Tree Shops had some adorable ones.
I was tempted to grab a few for our fireplace area.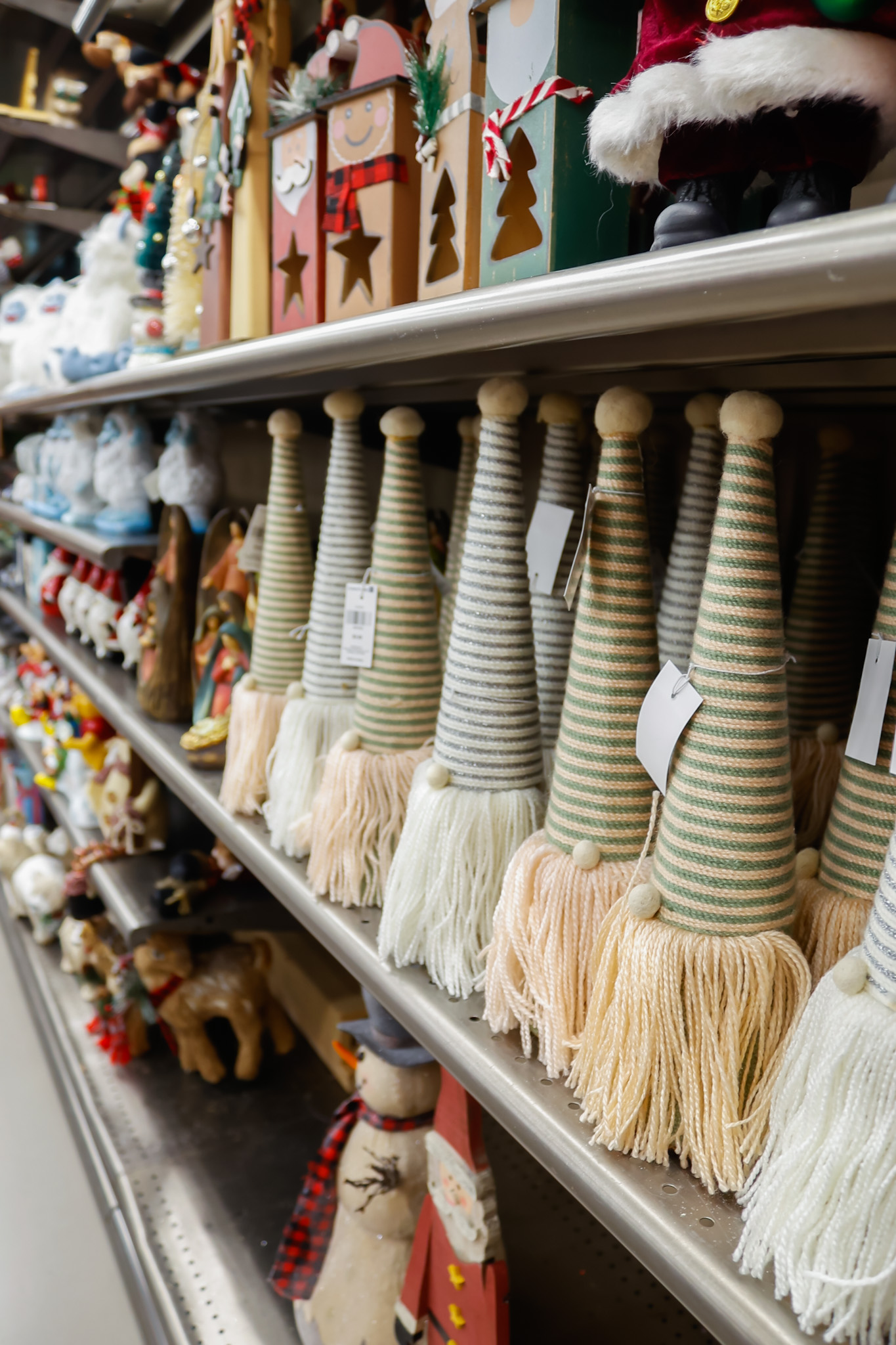 It was so tempting not to grab one of everything off the shelves!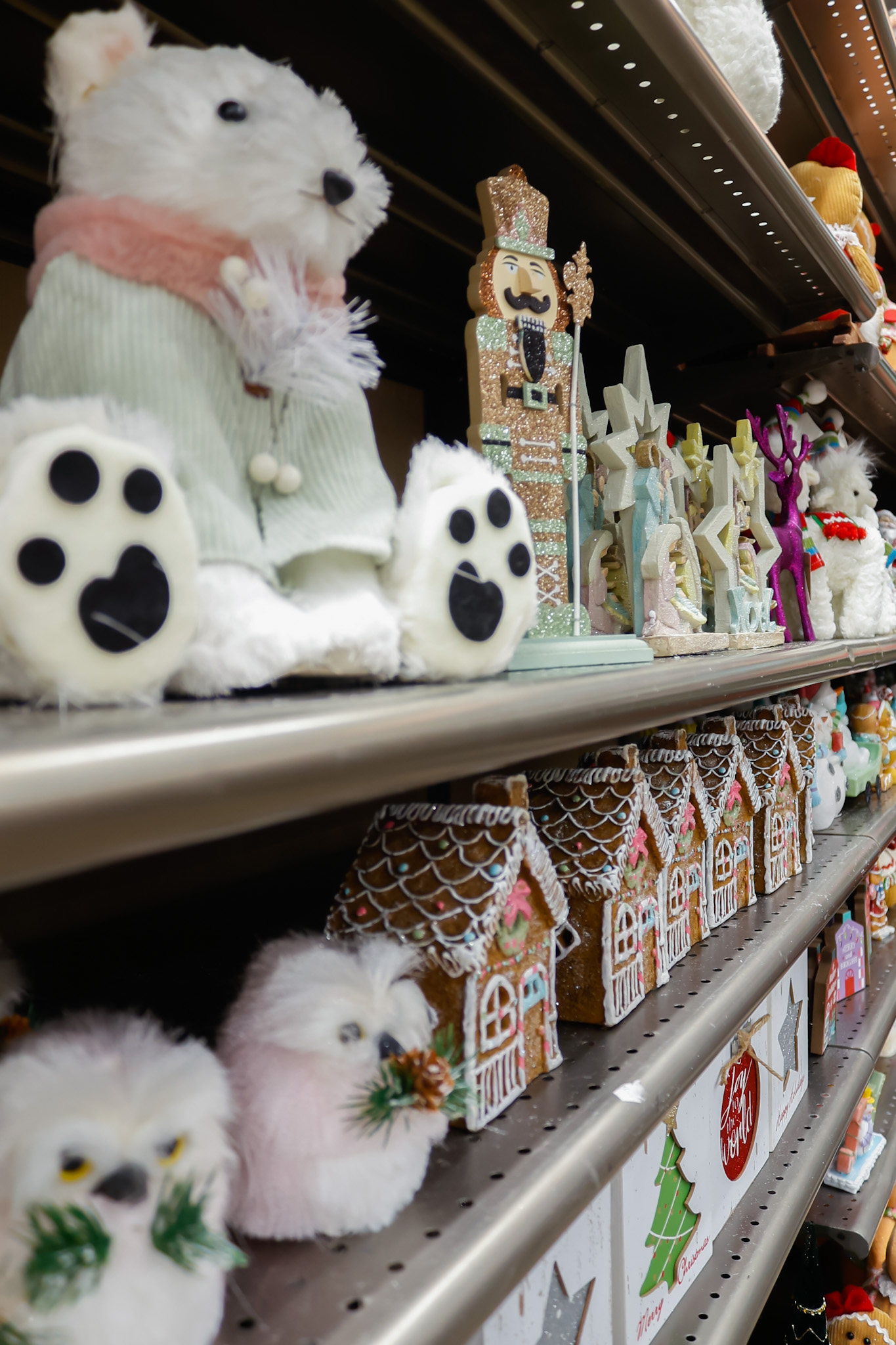 They also had great pre-made gift options to choose from…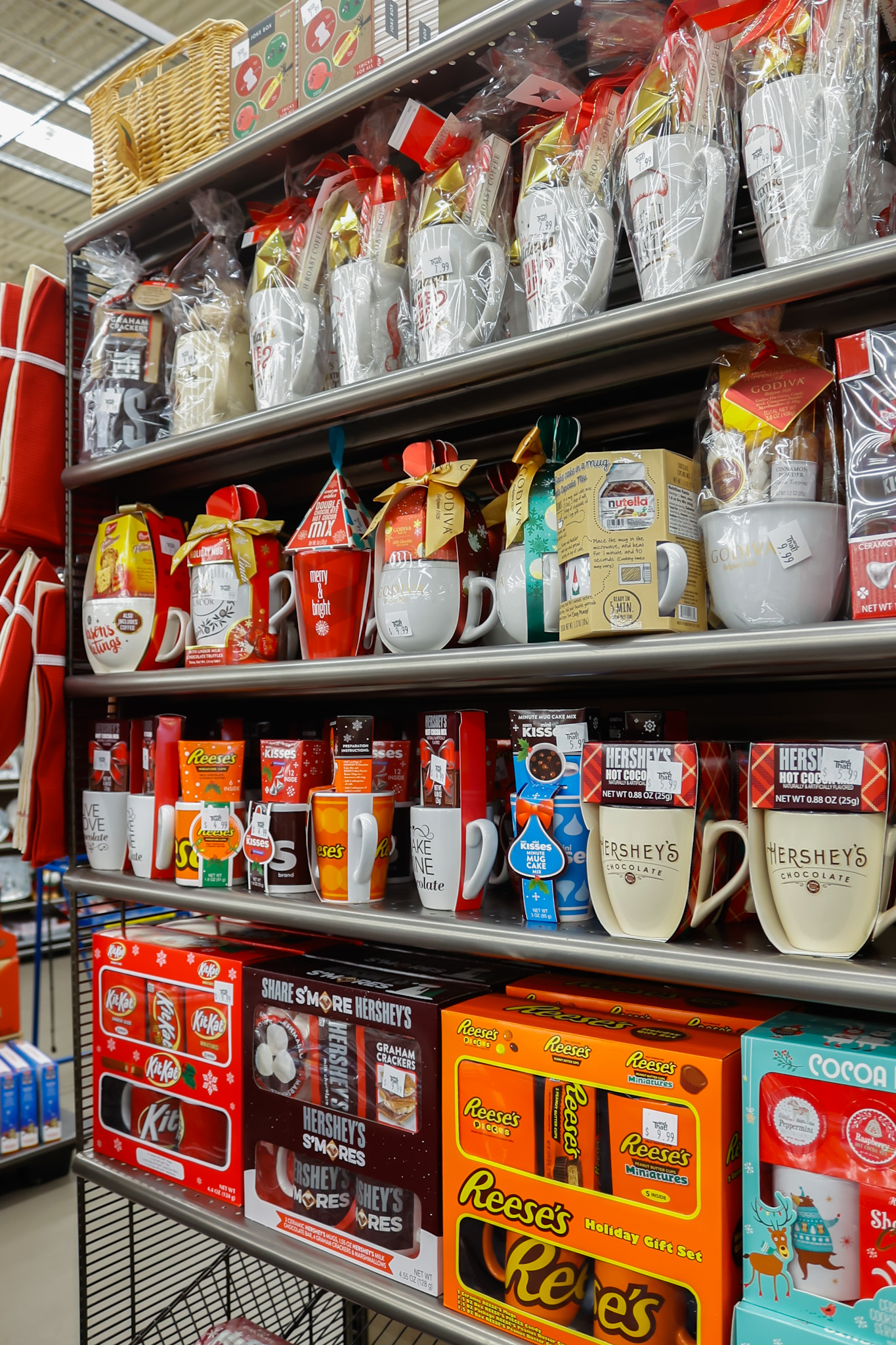 Each year for Christmas, I put together a quick bundle of Christmas goodies for the boys to open on Christmas Eve. This year, we have our daughter Zoey with us, so I have the fun of putting together three bundles for our kiddos!
Even if she's too young to understand all this Christmas stuff, it will still be fun to watch her open her bundle and play with the toys we got her.
For each of our children, I grabbed a present box to load up.
Christmas Tree Shops has a huge selection of different sized boxes for whatever you need, in all different colors and prints.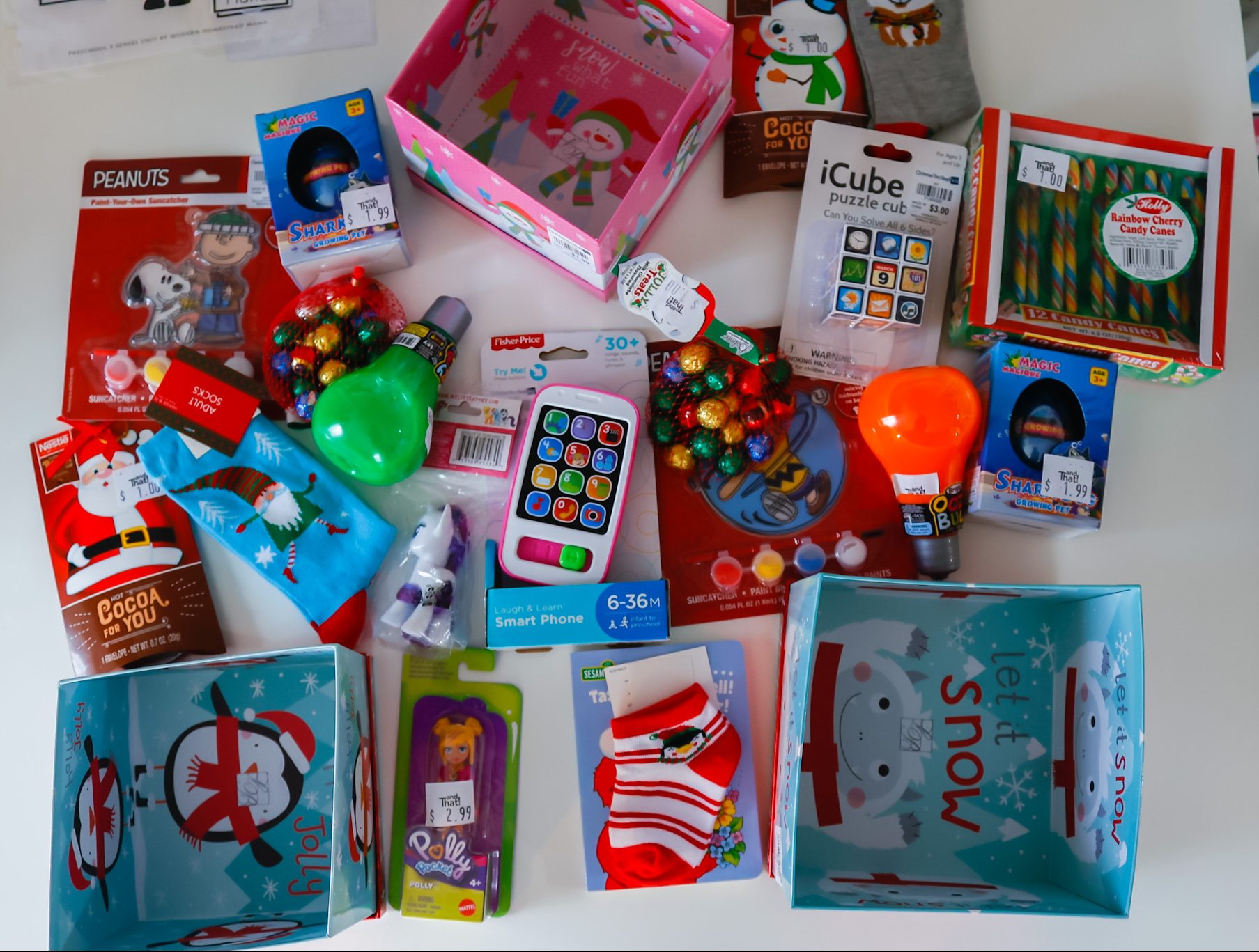 For the boys, I put fun toys, socks, hot cocoa mix, a painting kit, and some candy.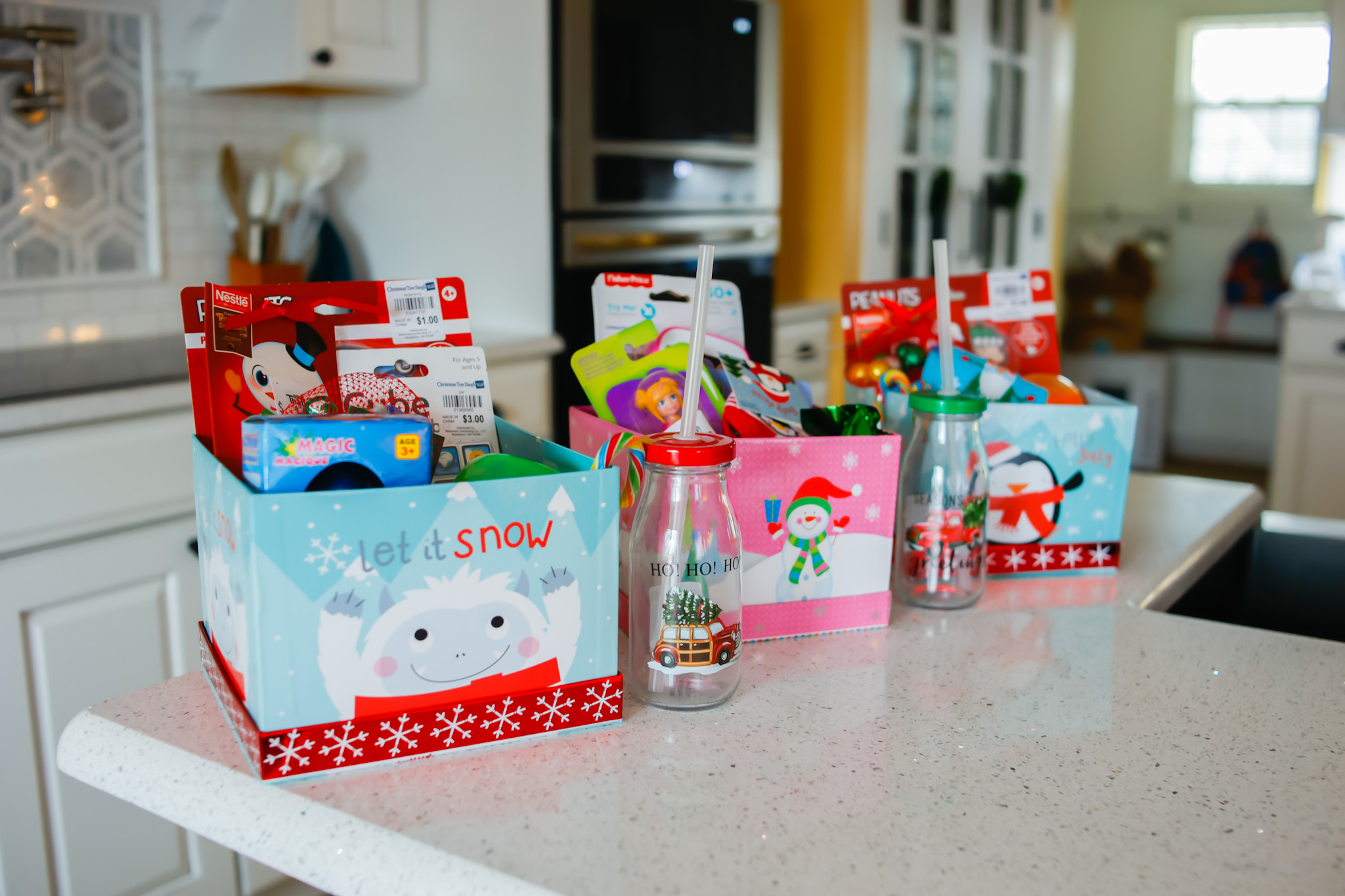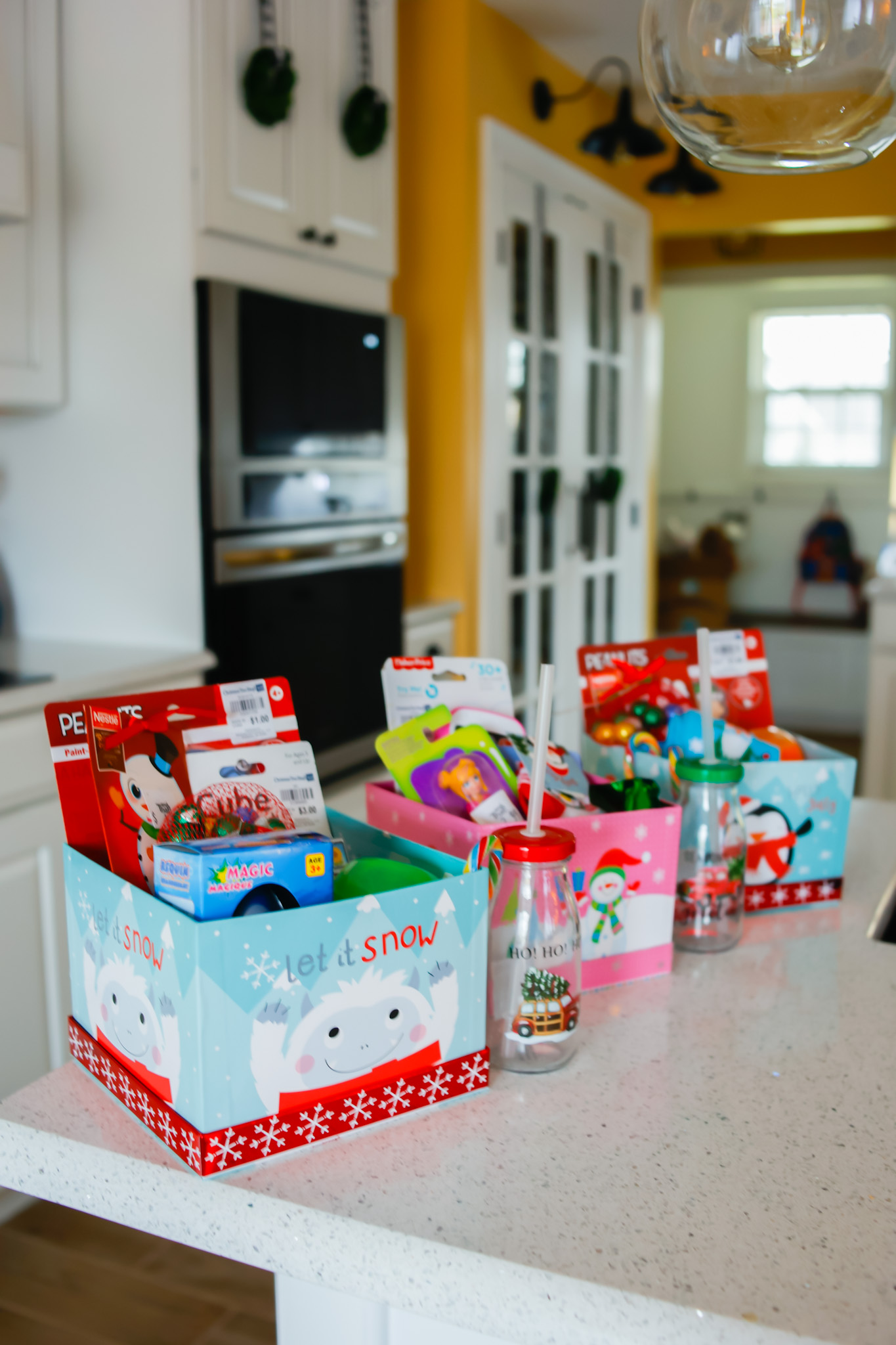 For Zoey, I picked toys that I knew she'd love, including an adorable play phone since she's always stealing ours.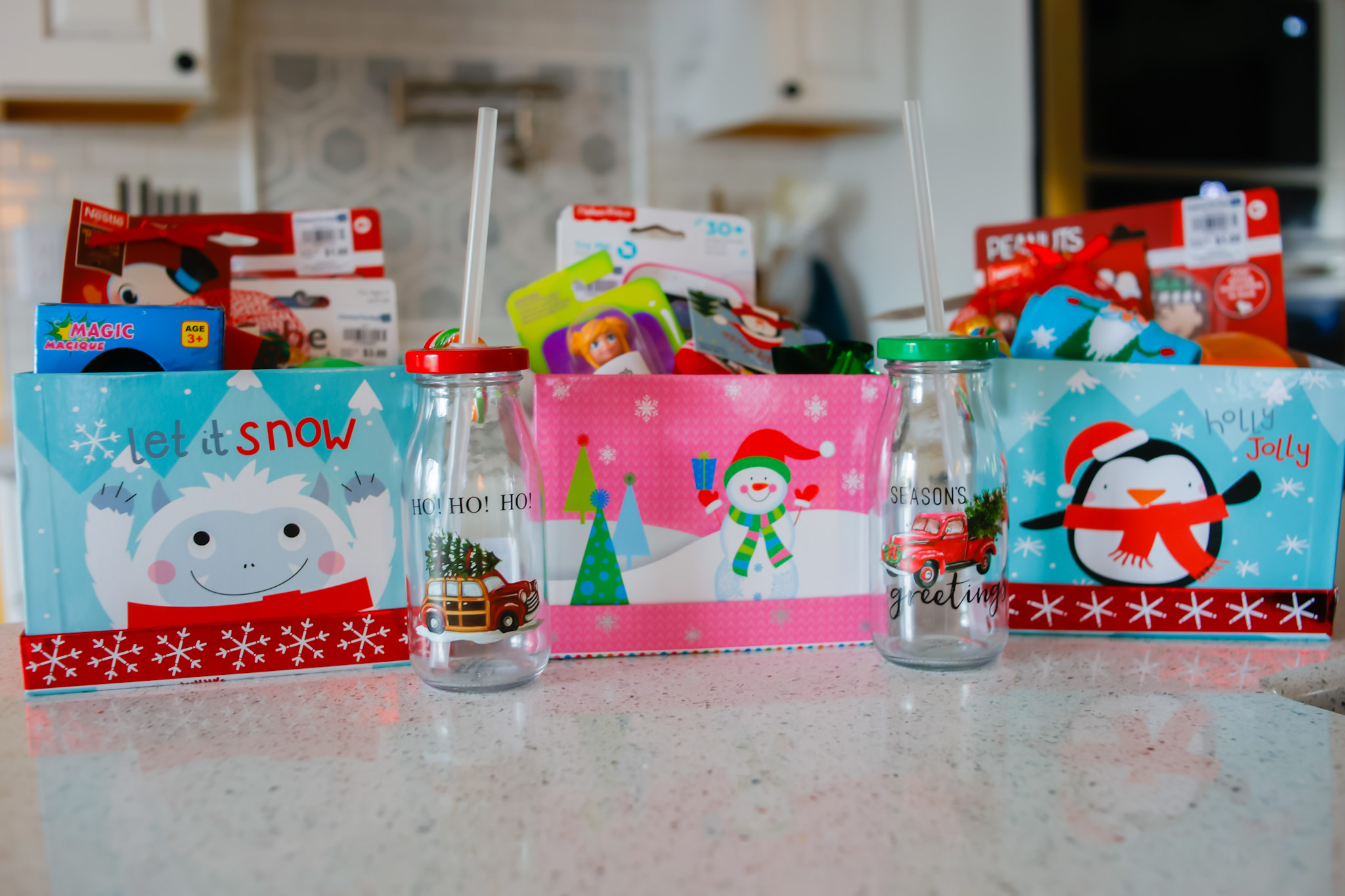 After picking out the kids' Christmas Eve bundle items, I decided now was a great time to put together something special for my oldest son's teacher, who has truly gone above and beyond this year for him.
Seriously, he's a fantastic teacher!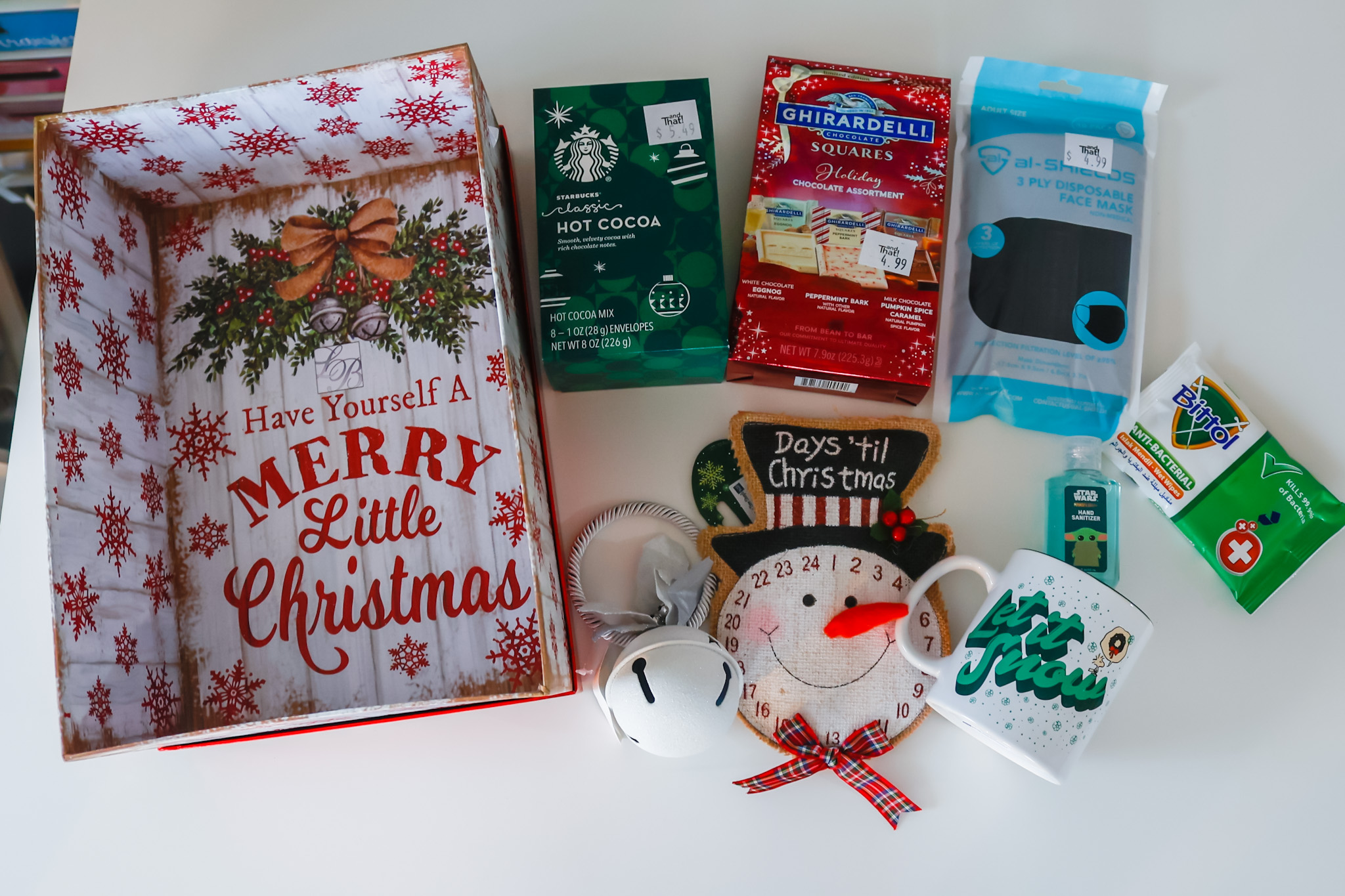 I grabbed another gorgeous present box (I love this one because he and his wife can reuse this box as decor or for whatever they like).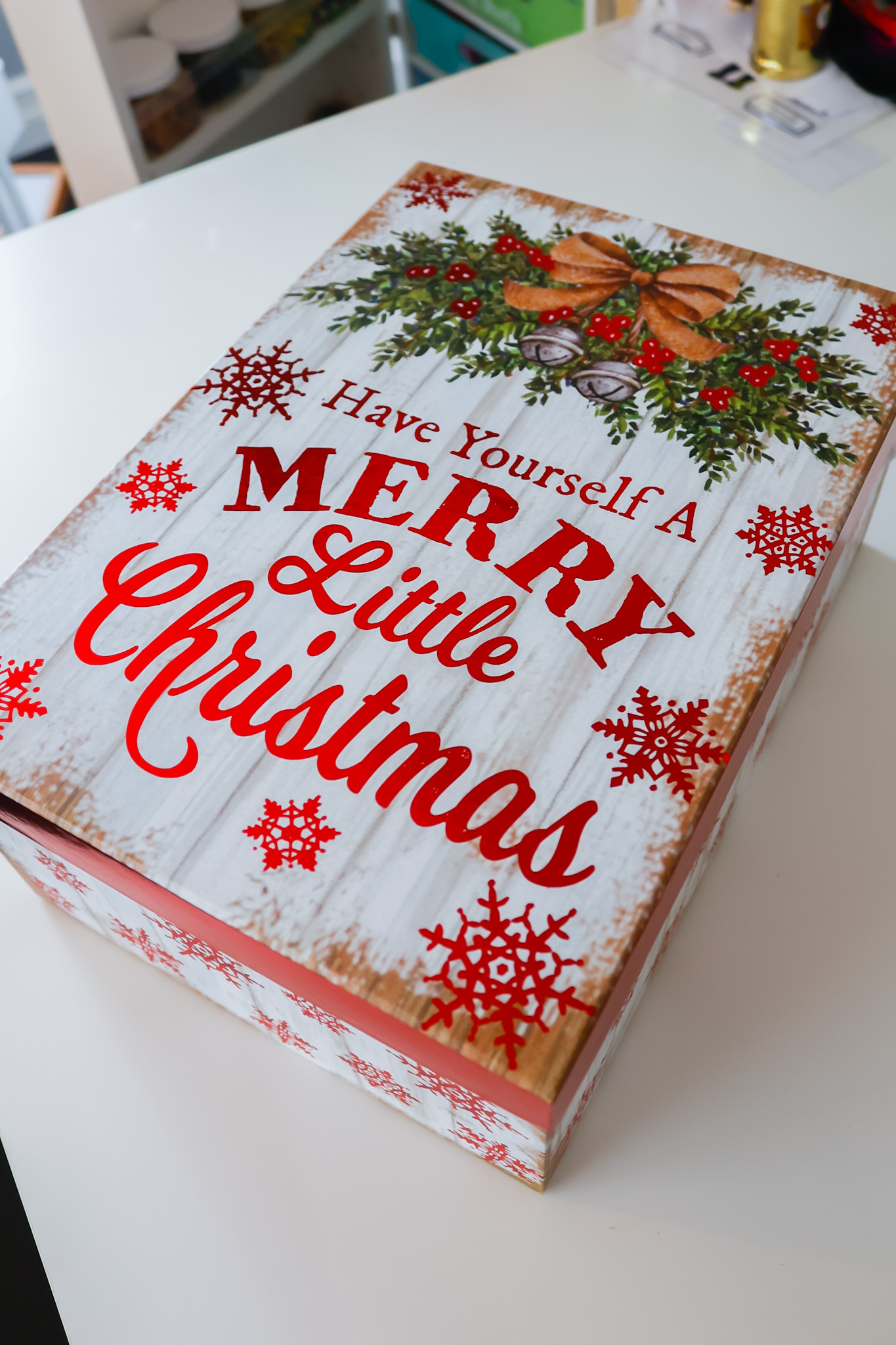 I added in a coffee cup, some coffee, peppermint chocolate Ghiradelli squares, an adorable snowman Christmas countdown ornament (you move his nose to point to the number of days left until Christmas), and some classroom essentials he might need like face masks, hand sanitizer, and antibacterial wipes.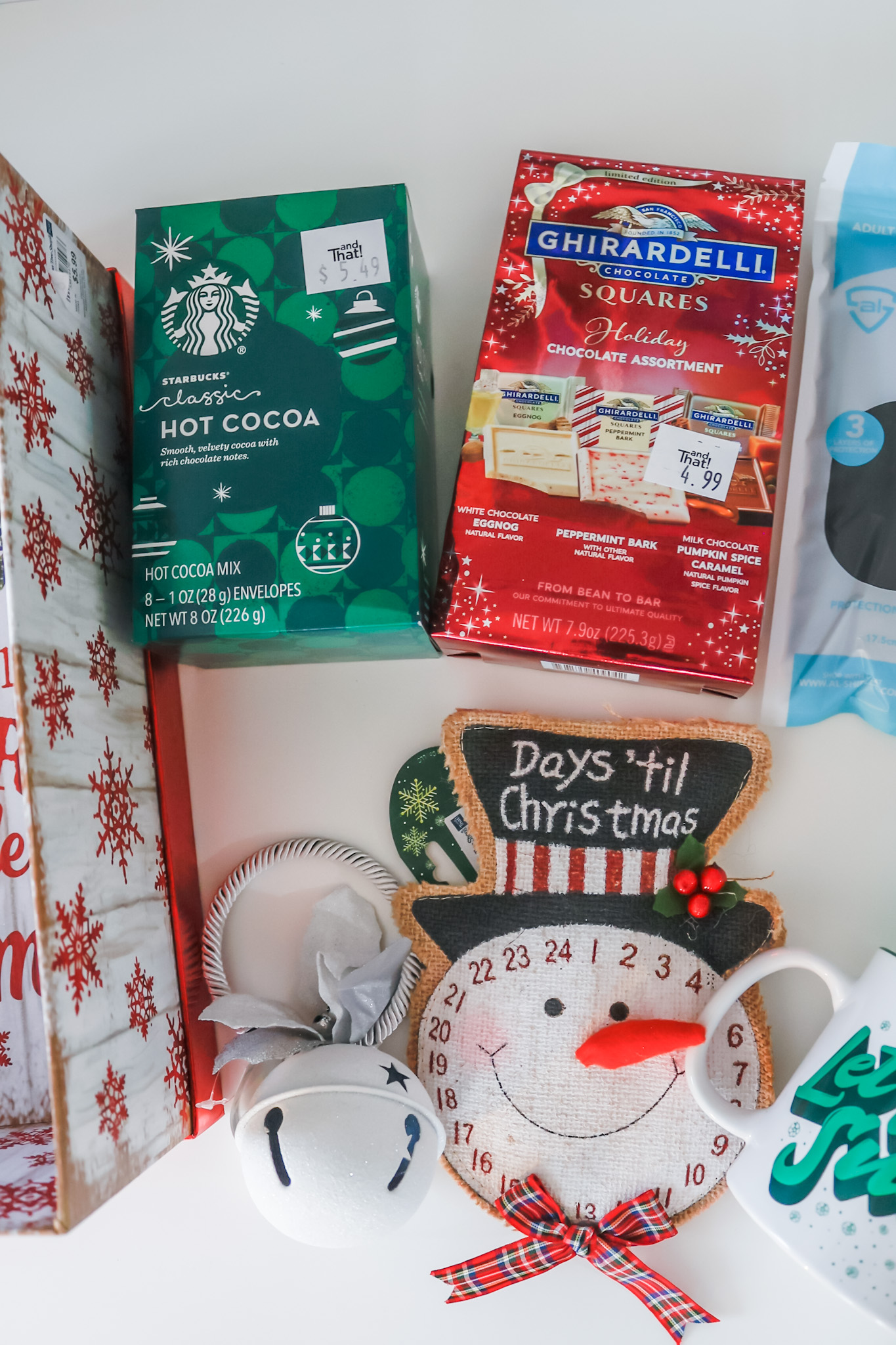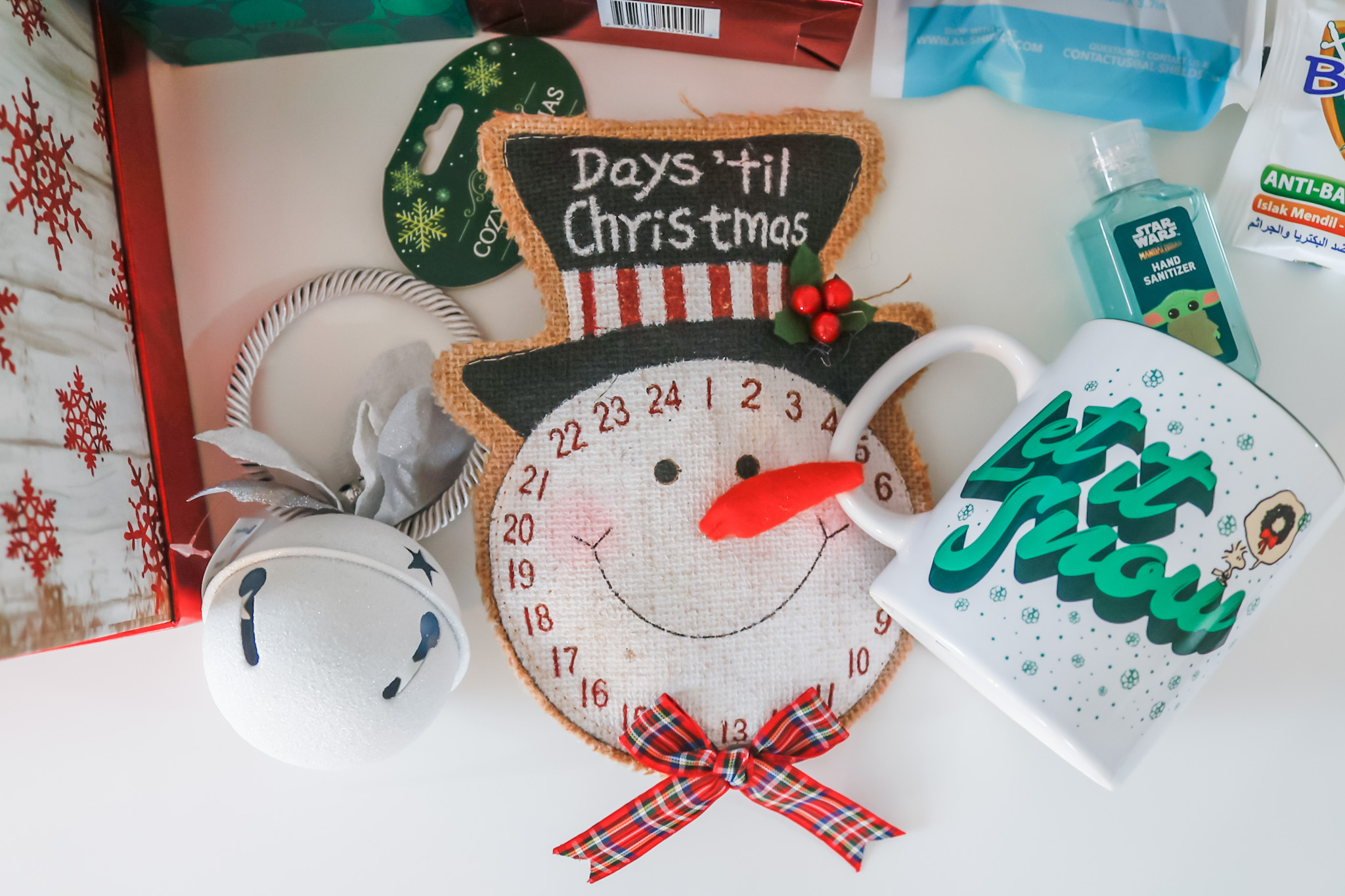 I figured he can easily stash these in his desk for the off chance he might need them.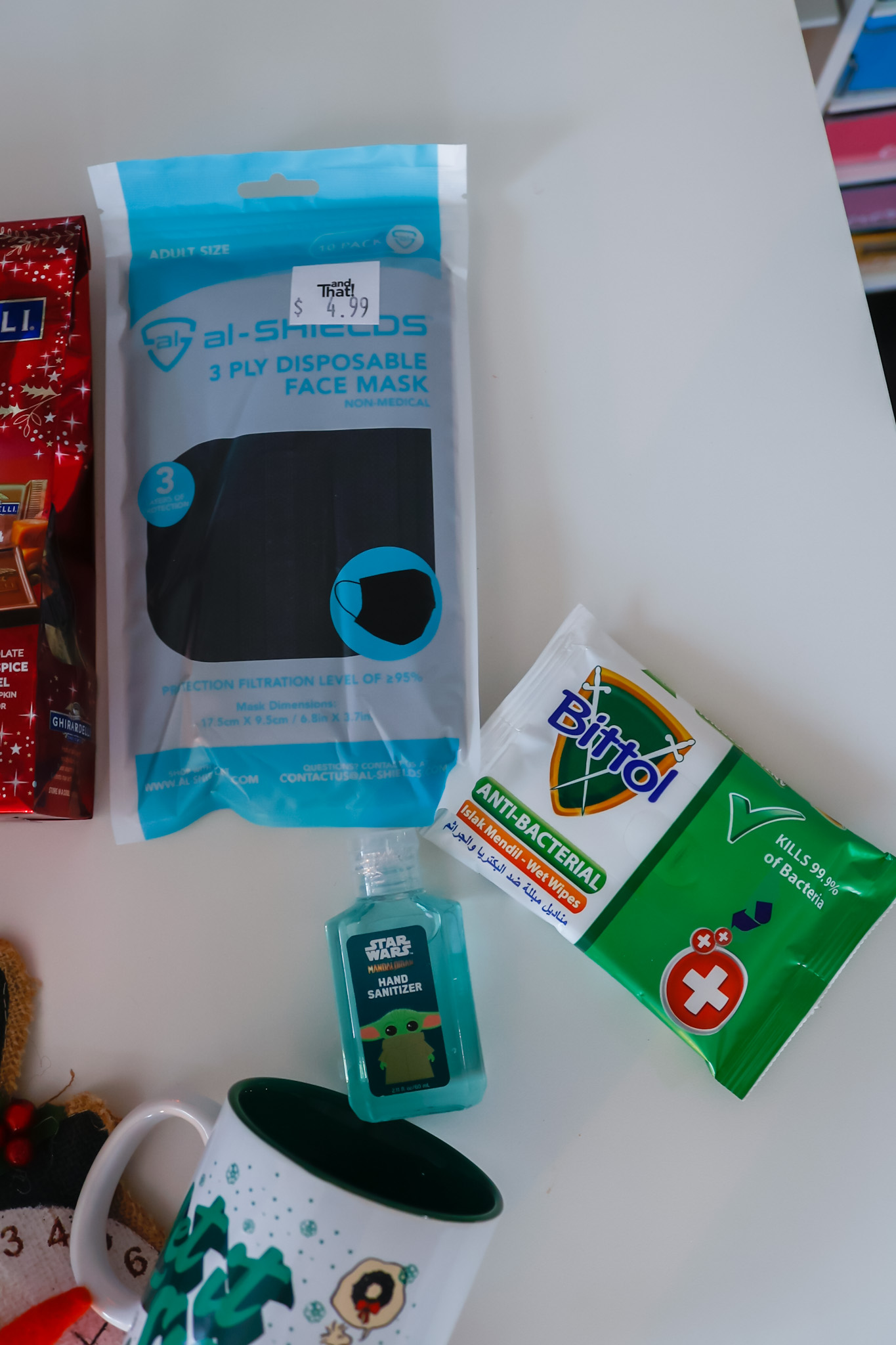 And finally, our dear friend got a new puppy this Christmas, and I wanted to put together a bundle of goodies for their pup.
Honestly, I passed the pet aisles and saw everything Christmas Tree Shops had in stock, and just couldn't resist!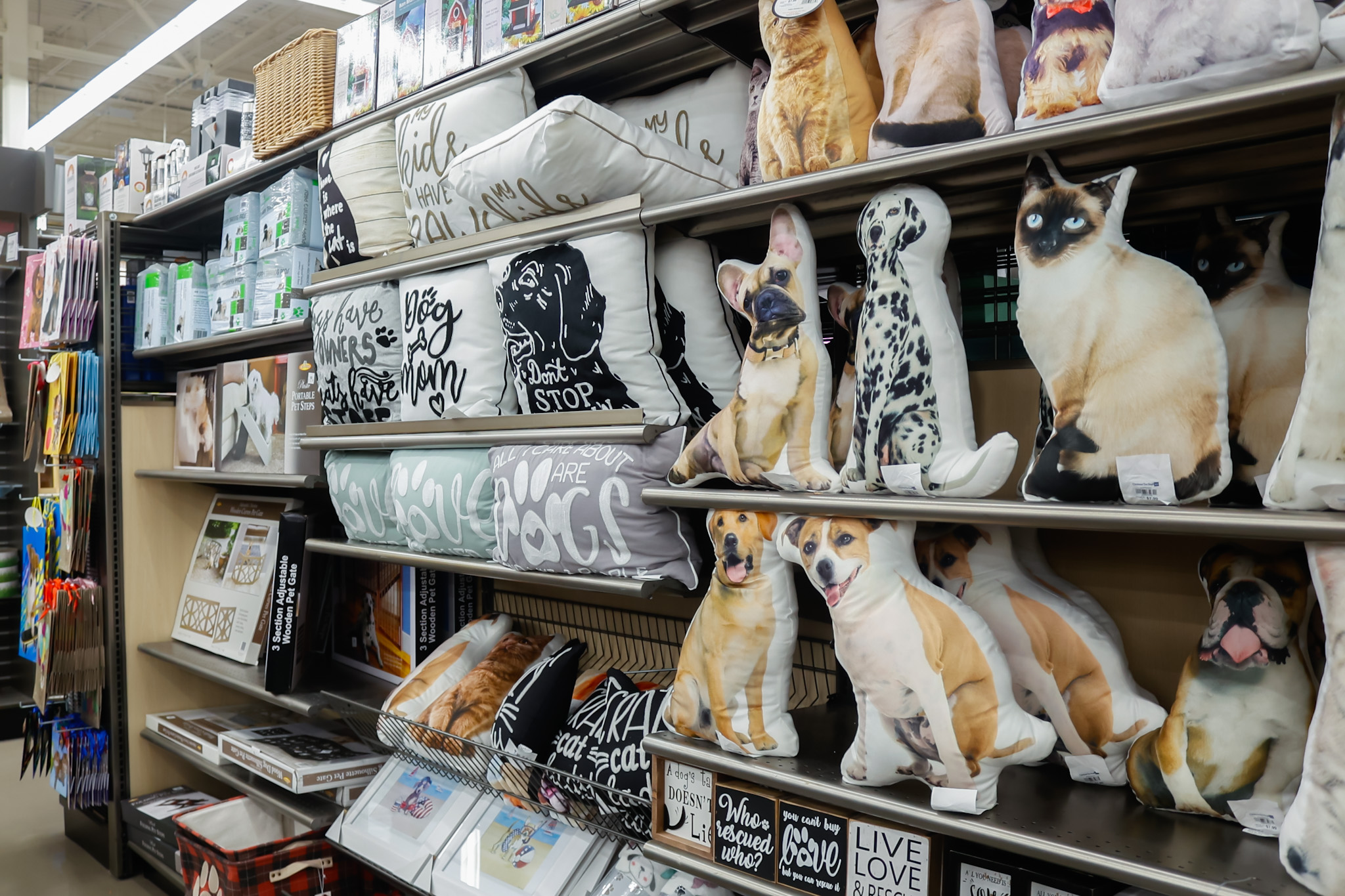 I grabbed a festive stocking (dogs get stockings, too, right?), and filled it with fun dog treats, toys, and a cute Christmas bandana scarf.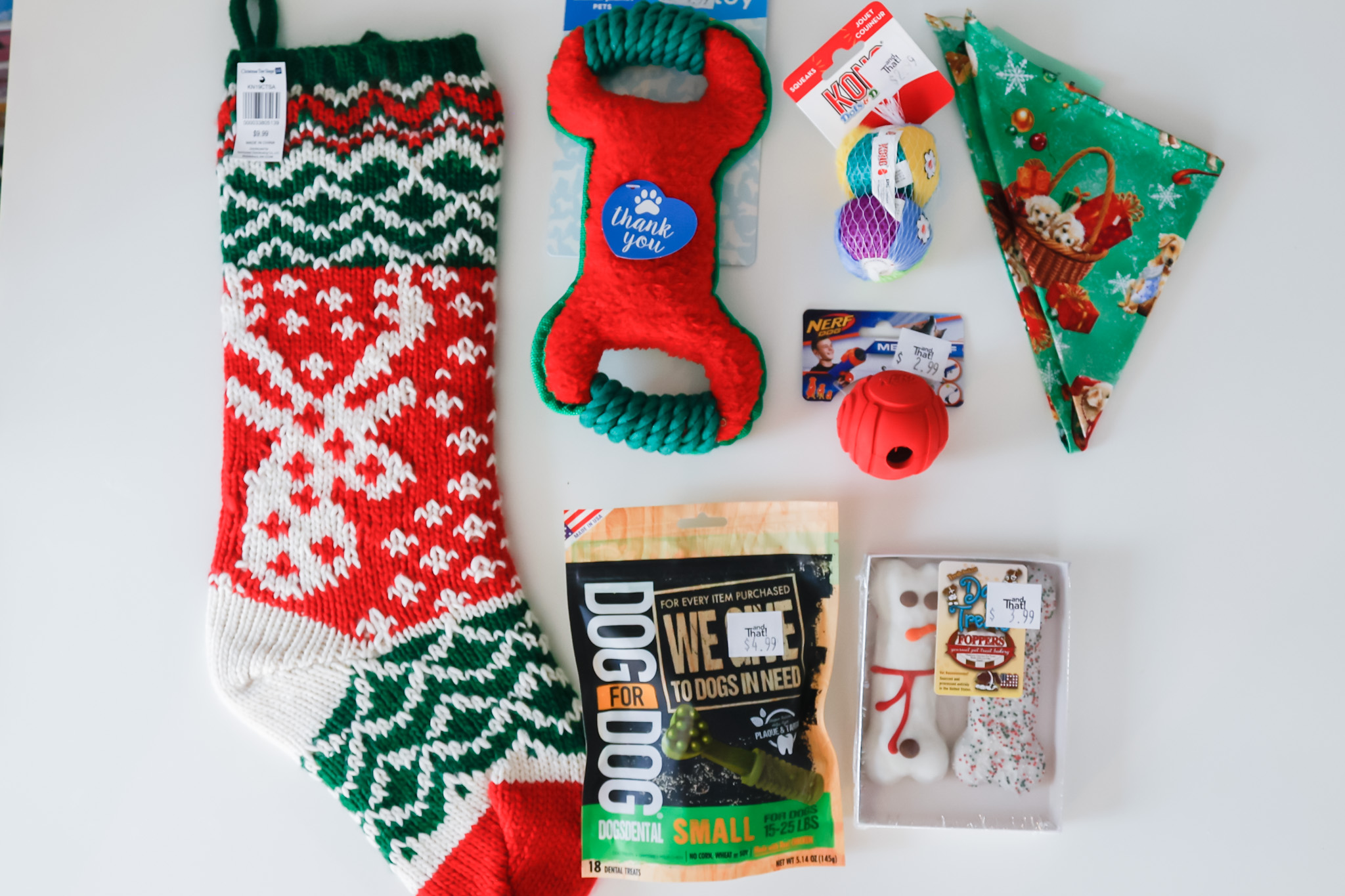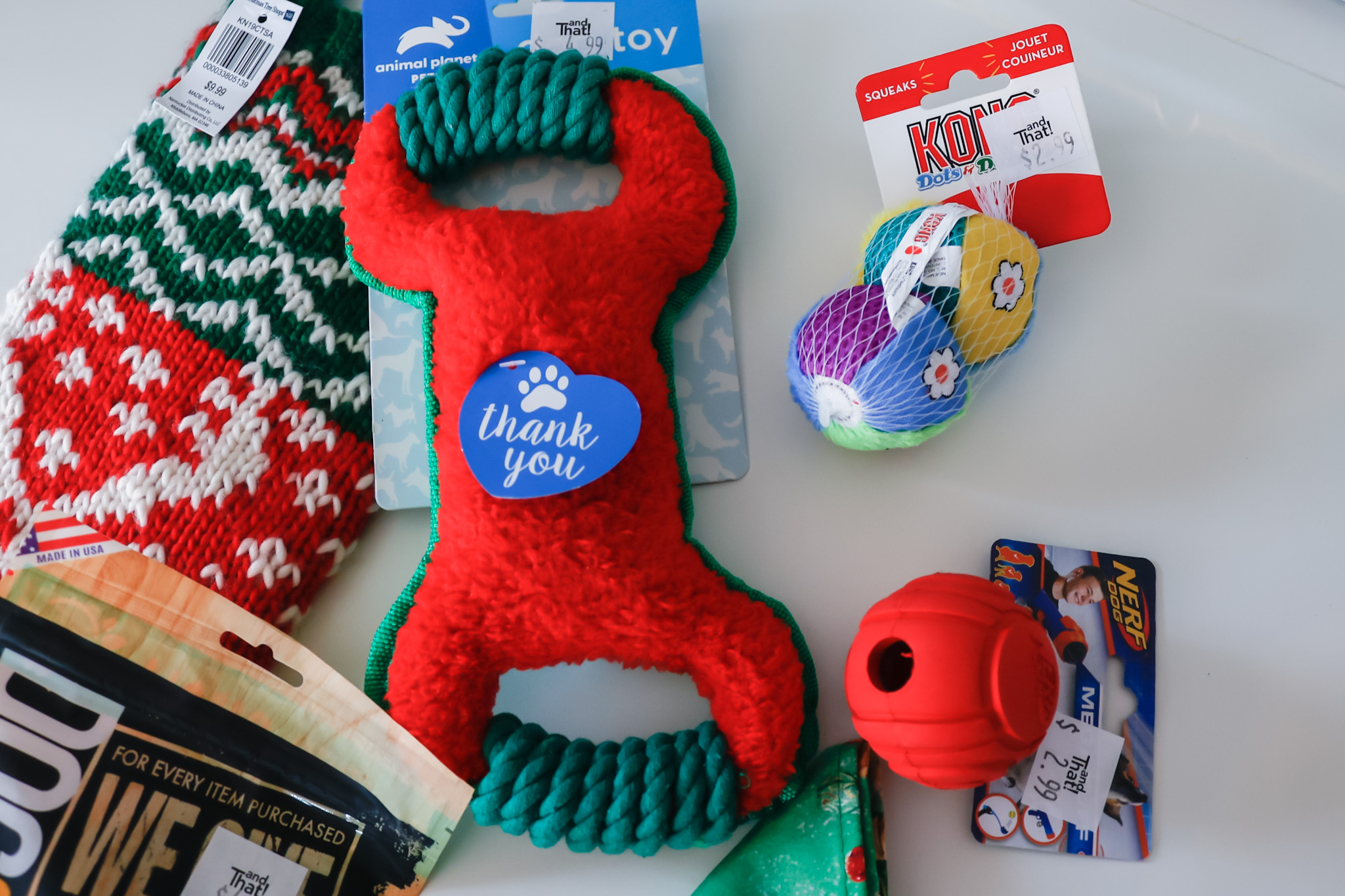 There were plenty of fun dog toys to choose from for our friend's new dog.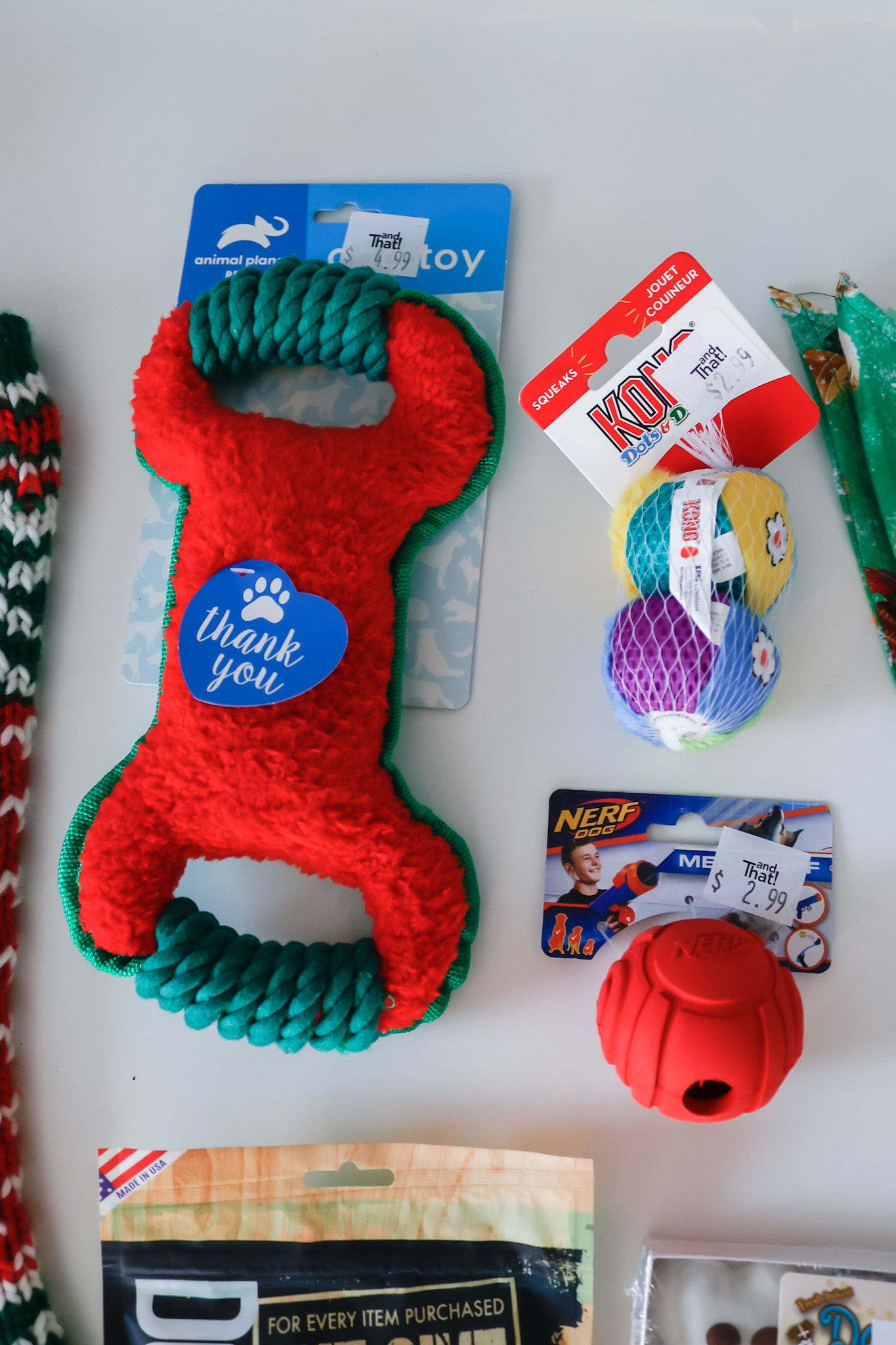 Christmas Tree Shops also had adorable pre-packaged dog-safe treats and dental products we could include in our gift!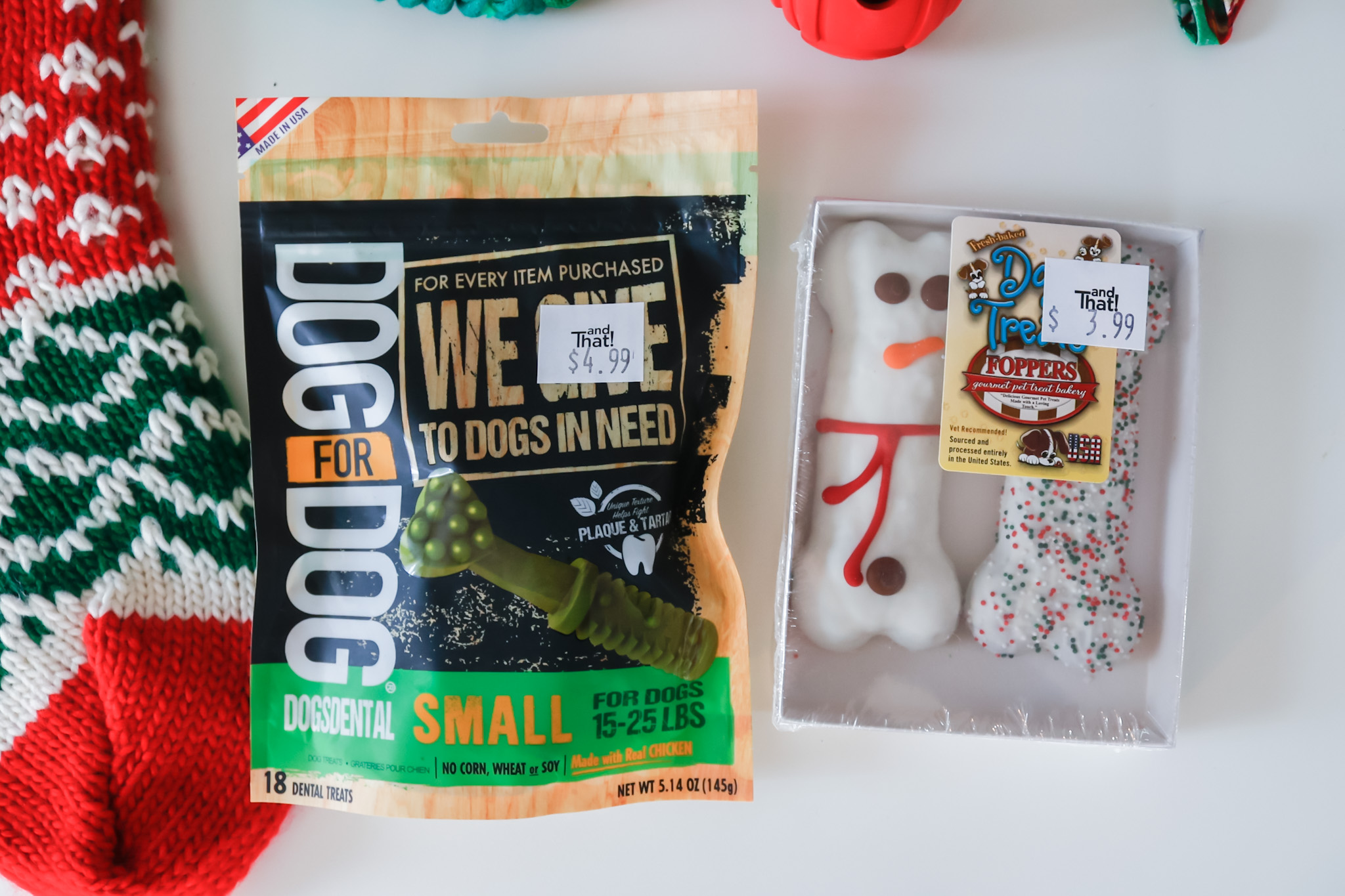 It's going to make a thoughtful and useful gift, and I can't wait to give it to them!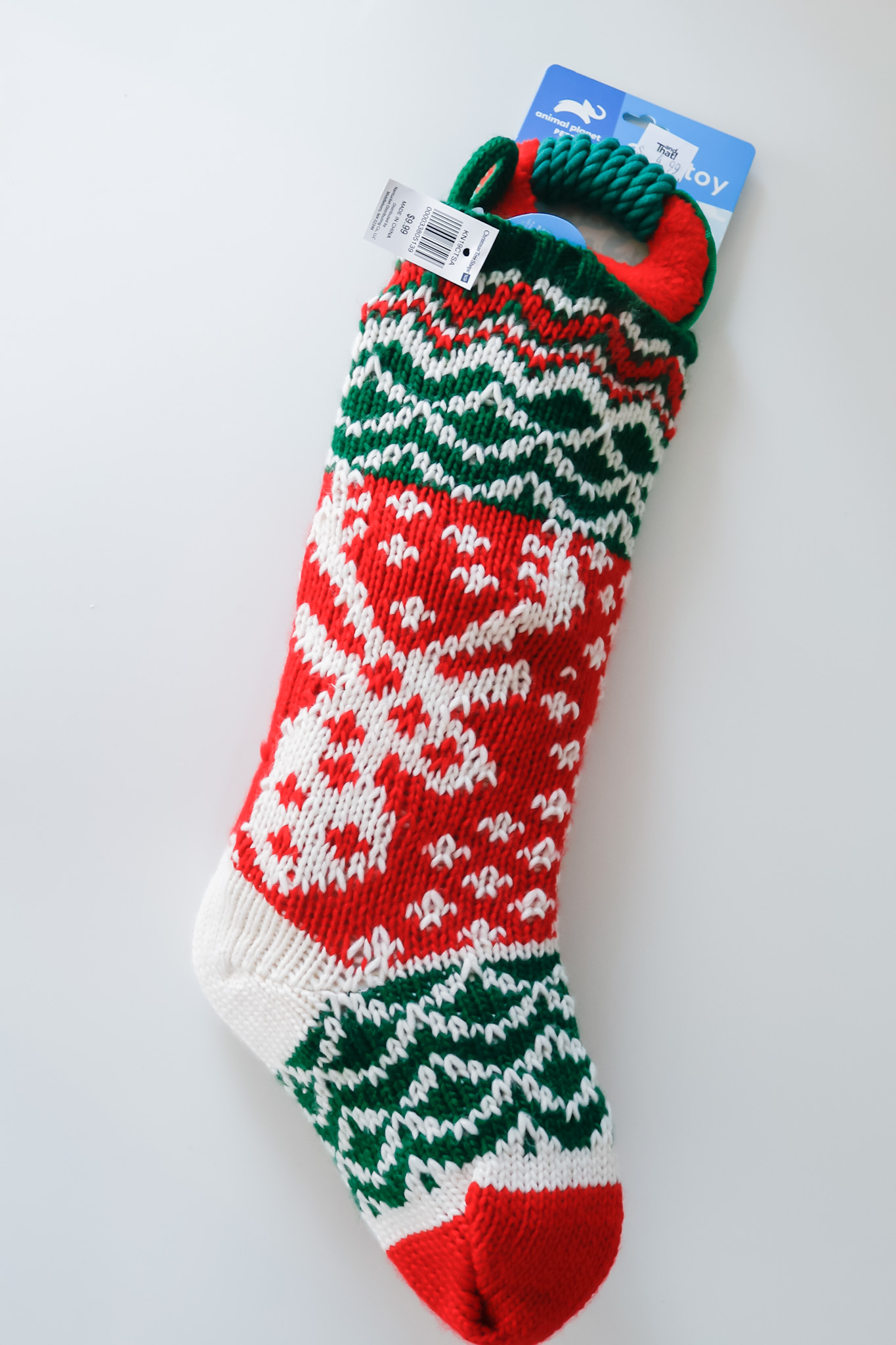 Have you finished all of your Christmas shopping yet? Let me know in the comments below!