New to keto? Try these 35 Easy Keto Snacks for on the go…
---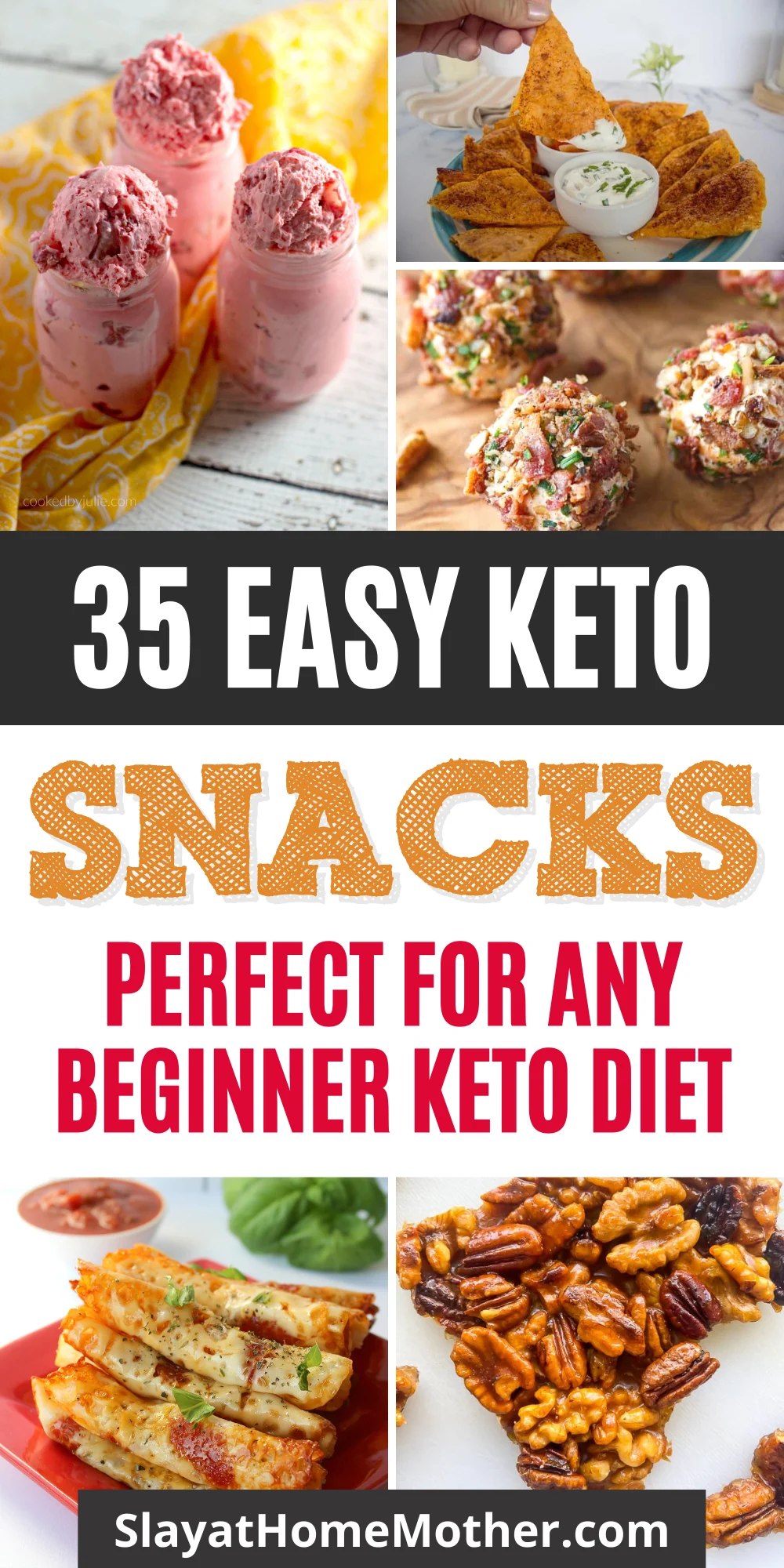 If you're looking for easy Keto snacks, this post is for you!
My husband has been on a Keto diet for the last 6 months and loves finding new snacks and lunch ideas – but it can be tough to find good ones!
In this post, you'll find some incredibly tasty and easy snack ideas that are keto-friendly and sure to please your taste buds.
Cheddar Bacon Biscuits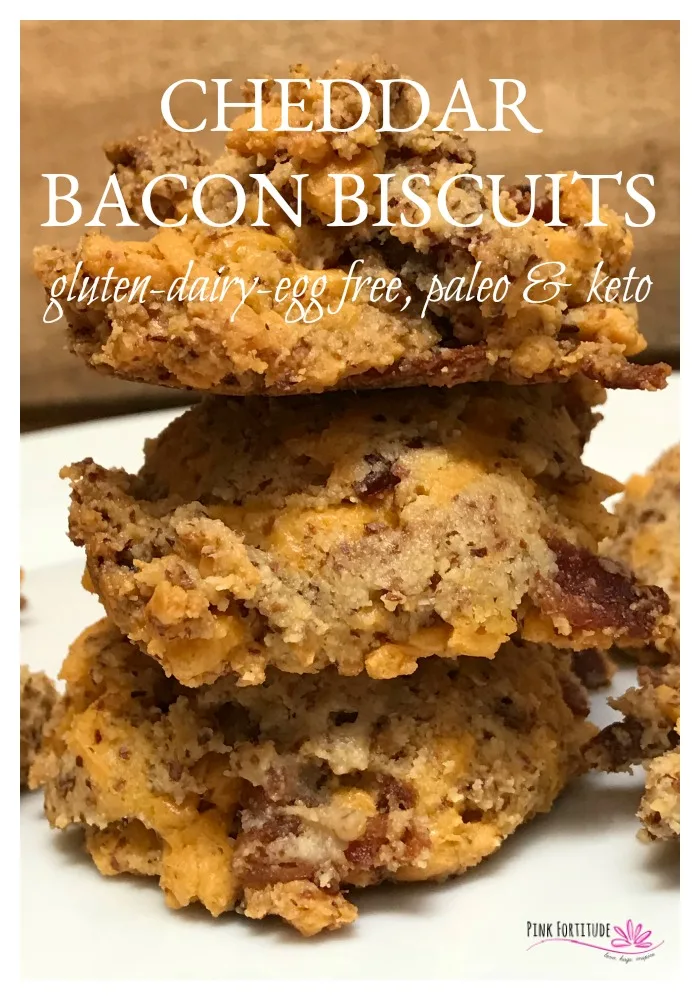 These cheddar bacon biscuits are a great keto option to give you more energy and keep you full for a longer period of time.
They are easy to make and a good option for guests who have dietary problems.
Halloumi Fries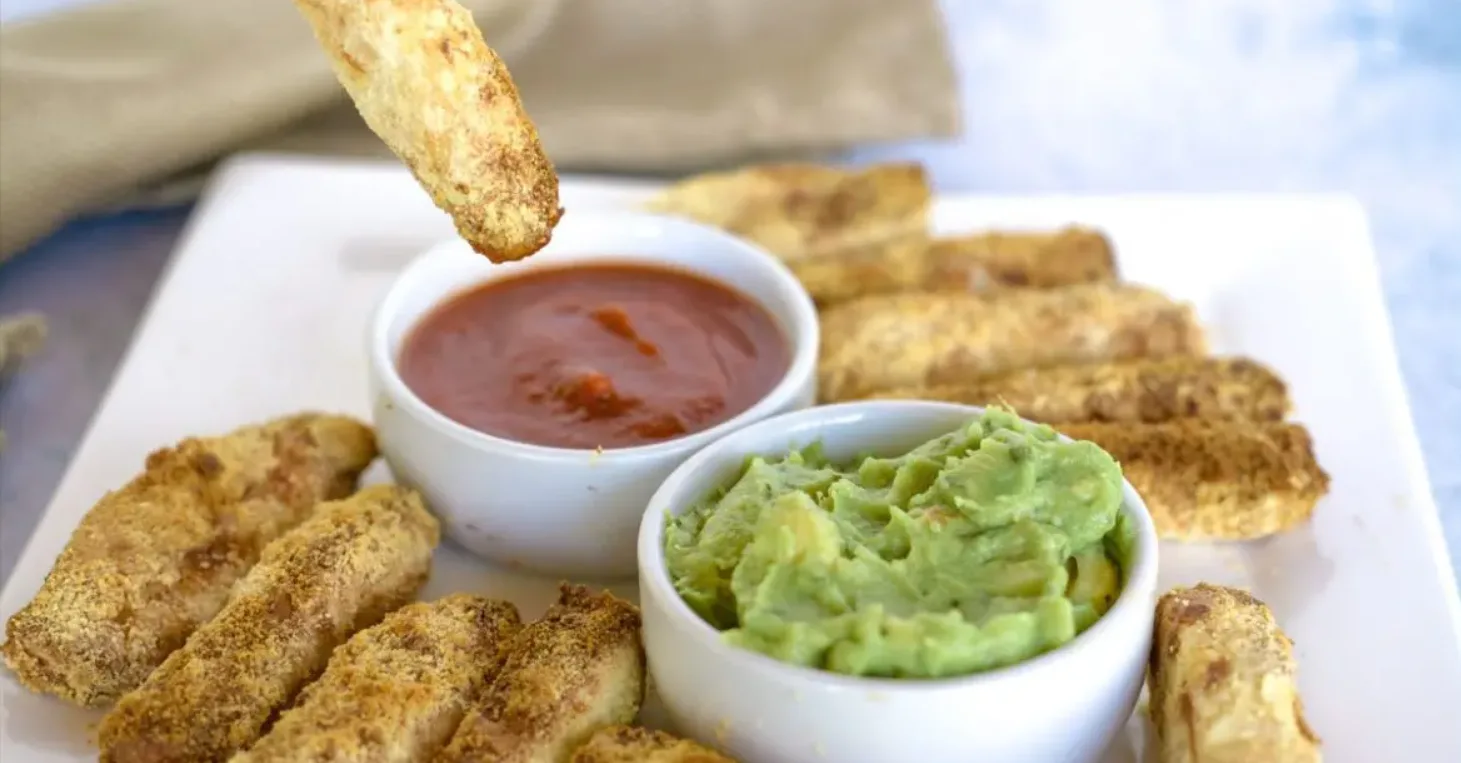 These air fryer "fries" are stripes of cheese and the perfect keto snack!
This favorite recipe is a great snack or appetizer for parties.
Microwave Nachos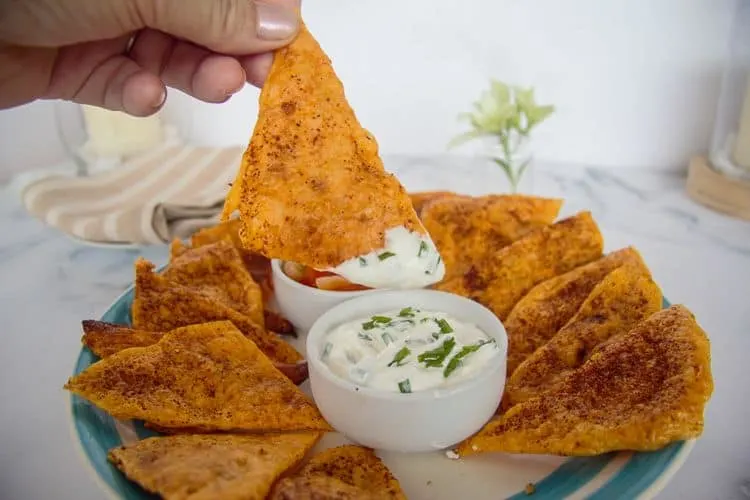 These keto nachos are a quick and easy snack.
They are perfect for a party or when you just need a last-minute snack.
And they require hardly any preparation!
Cauliflower Pizza Bites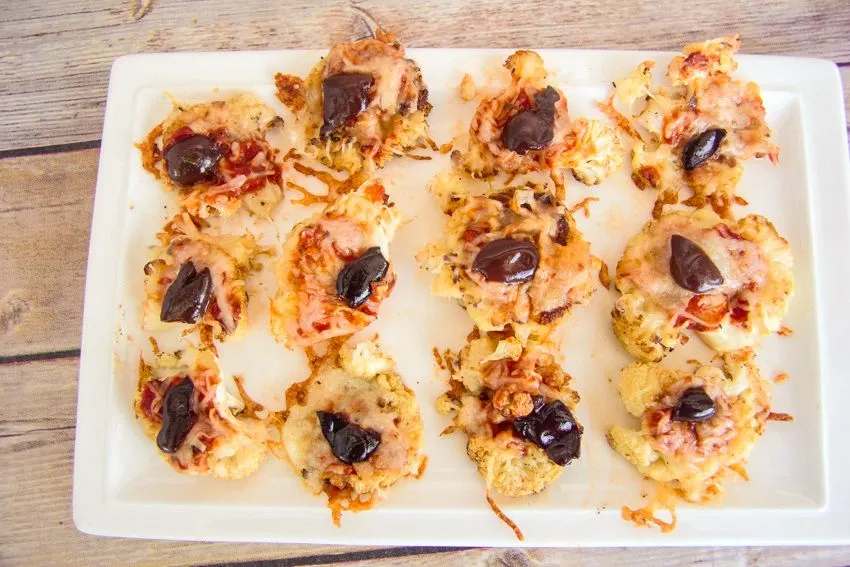 These bite-sized cauliflower pizza bites are an easy keto snack and the perfect pizza flavor in one bite!
With just a few ingredients you can have a quick snack.
Keto Fried Pickles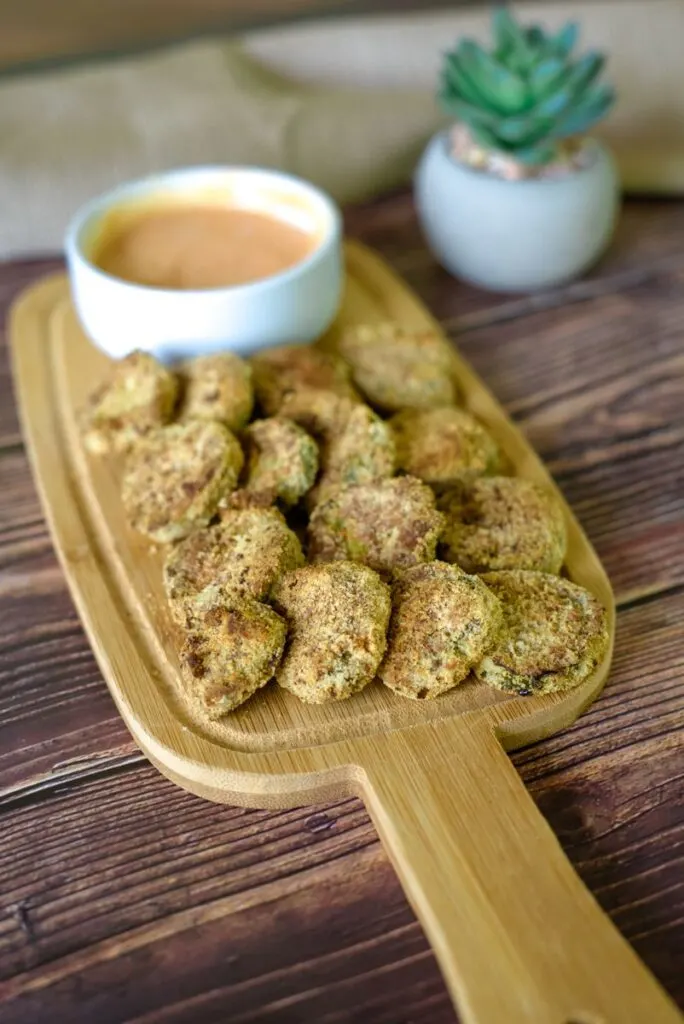 These keto fried pickles are the perfect snack made quickly in the air fryer.
You can easily mix up the combination of seasoning to make these fried pickles different flavors.
Cinnamon Non-Sugar Candied Nuts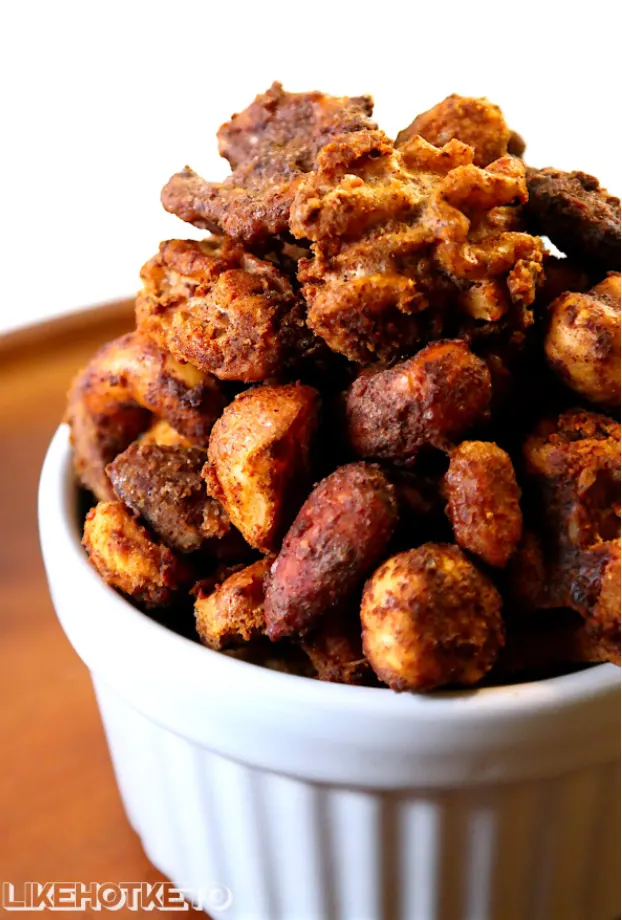 These candied, sugar-free nuts are delicious enough to get anyone excited!
They are a great snack and the only problem with them is that you might have a hard time stopping eating them.
Peanut Butter Protein Balls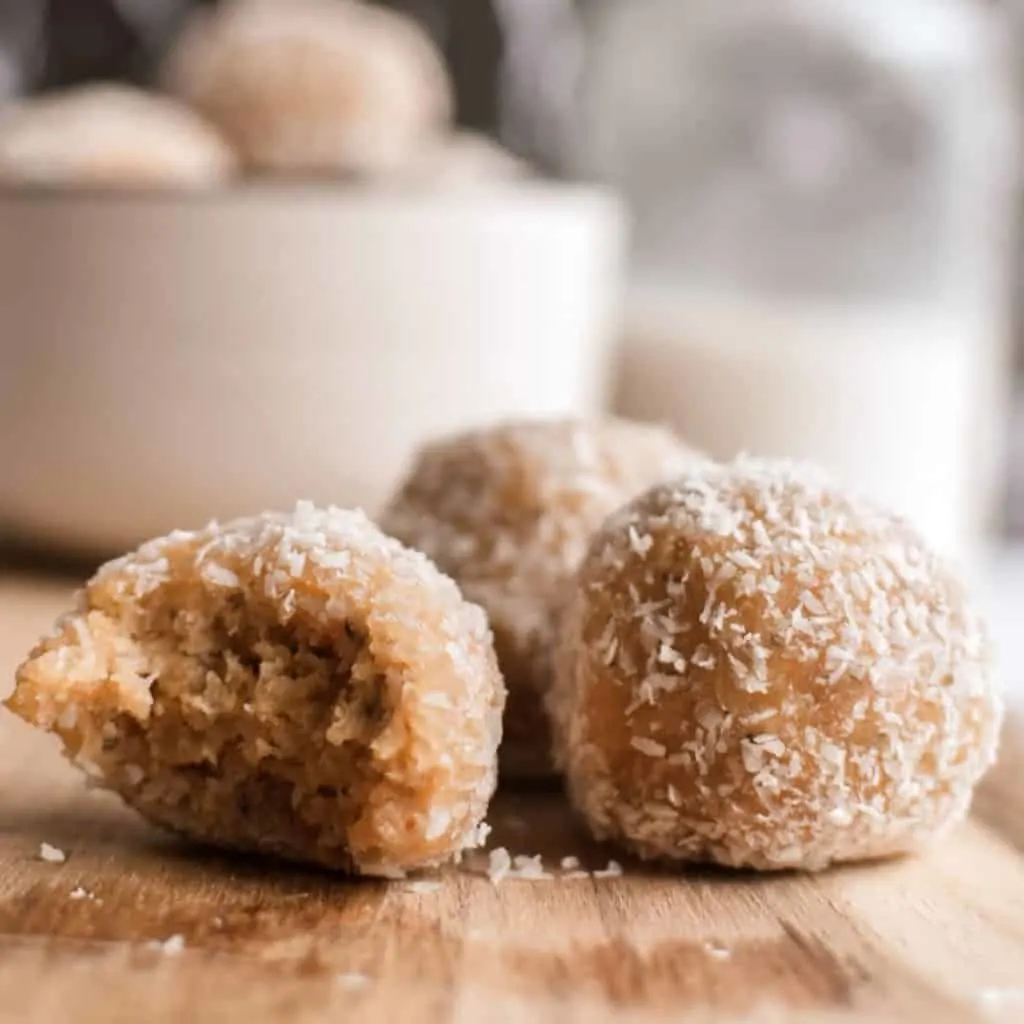 These no-bake protein balls only have a few ingredients and most of them you probably have at home already!
These are a delicious vegan/keto snack option that are packed with protein and make a great snack!
Taco Cucumber Bites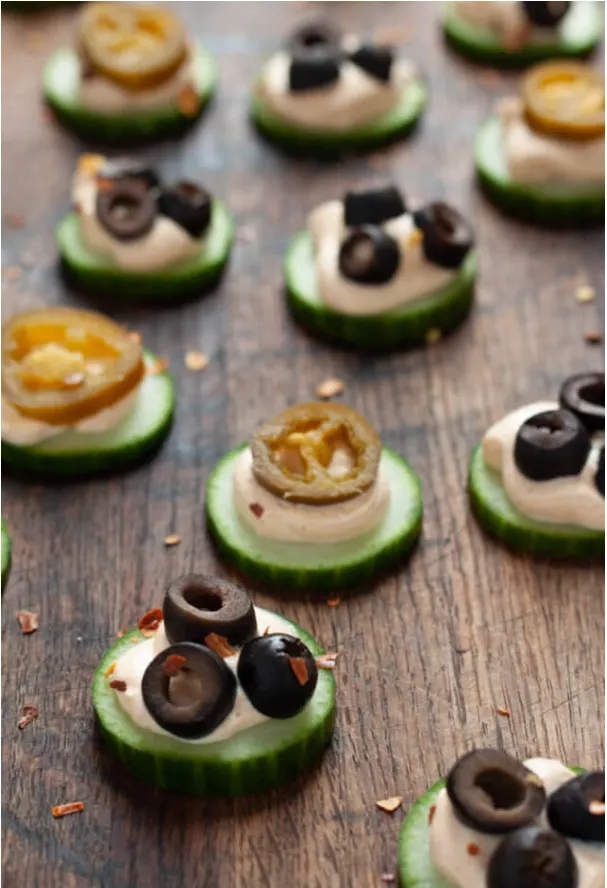 Cucumbers are the healthy, trendy "chips" of snacking.
These cucumber bites are an easy, low-carb snack or appetizer and can be made in a variety of different flavors.
Keto Pepperoni And Cheese Crisps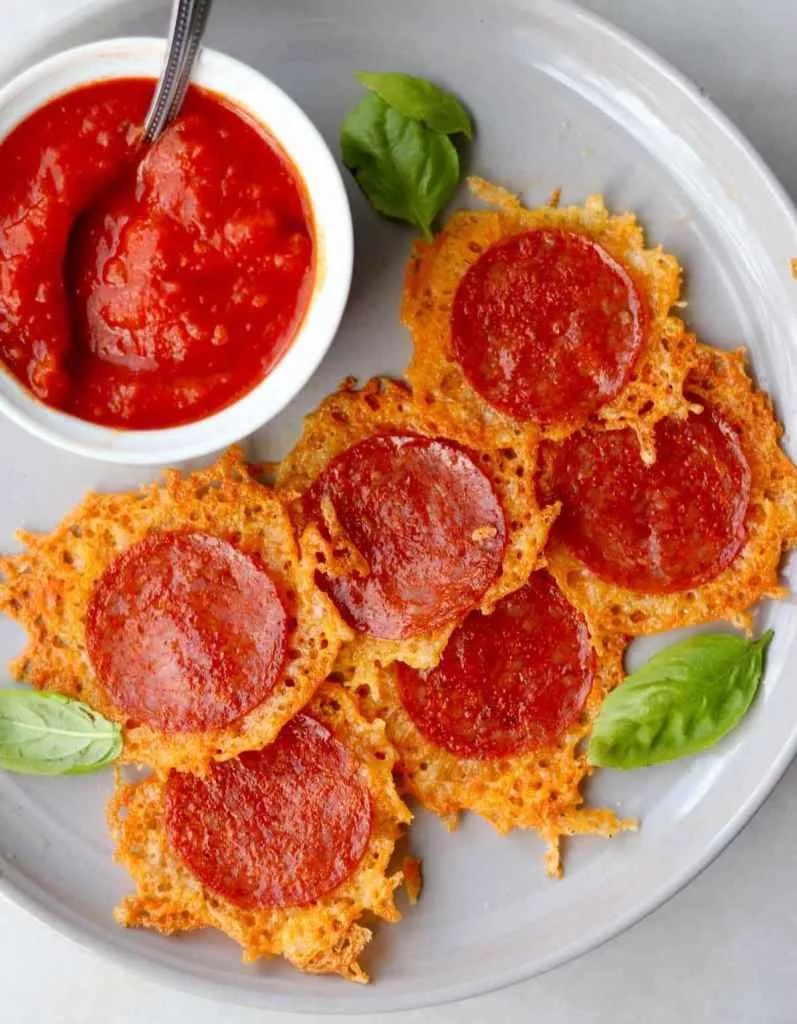 These pepperoni and cheese crisps are a simple snack that only takes 3 ingredients!
They are the perfect and easy keto snack when you are in need of something quick!
Strawberry Fat Bombs
This strawberry fat bomb is the perfect snack to curb that sweet craving.
These are keto-friendly, full of fat but oh so delicious, and a perfect dessert alternative.
Low-Carb Peanut Butter Balls
These low-carb peanut butter balls are a great snack that tastes like cookie dough!
They can be made in one bowl and are no-bake to keep it quick and easy.
Keto Cheese Chips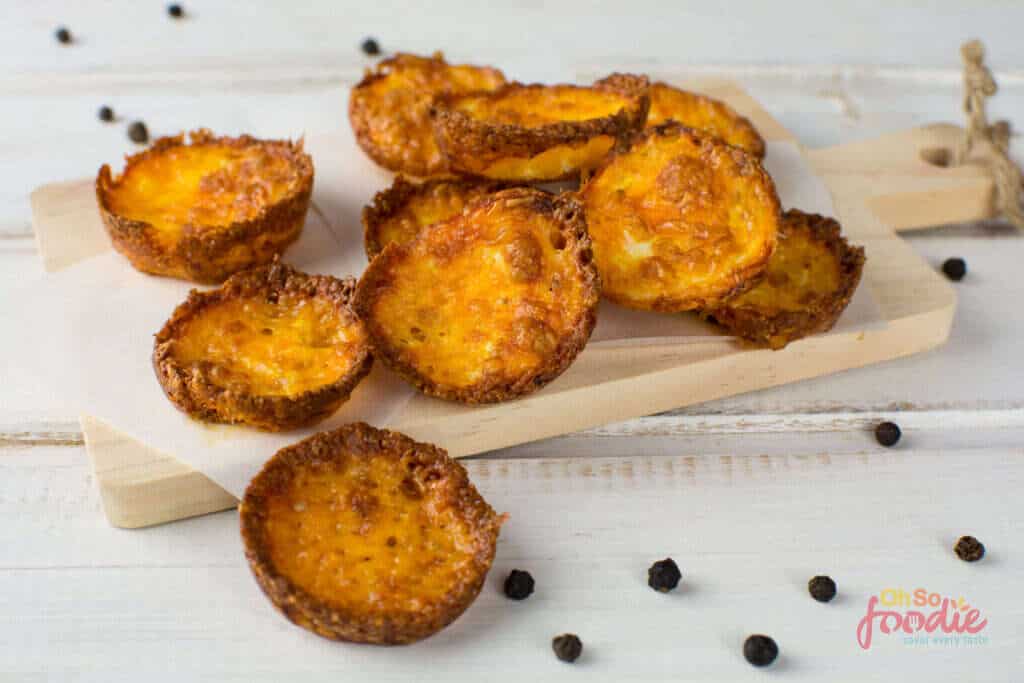 These keto cheese chips only need 3 ingredients you probably have at home already.
They are so delicious and you can add flavors and seasonings to mix them up to your liking!
Broccoli Egg Bites
These broccoli egg bites are the perfect keto snack to make ahead for when you need something to grab and go!
They taste just like broccoli cheese soup/casserole but are healthier and easier.
Almond Flour Butter Cookies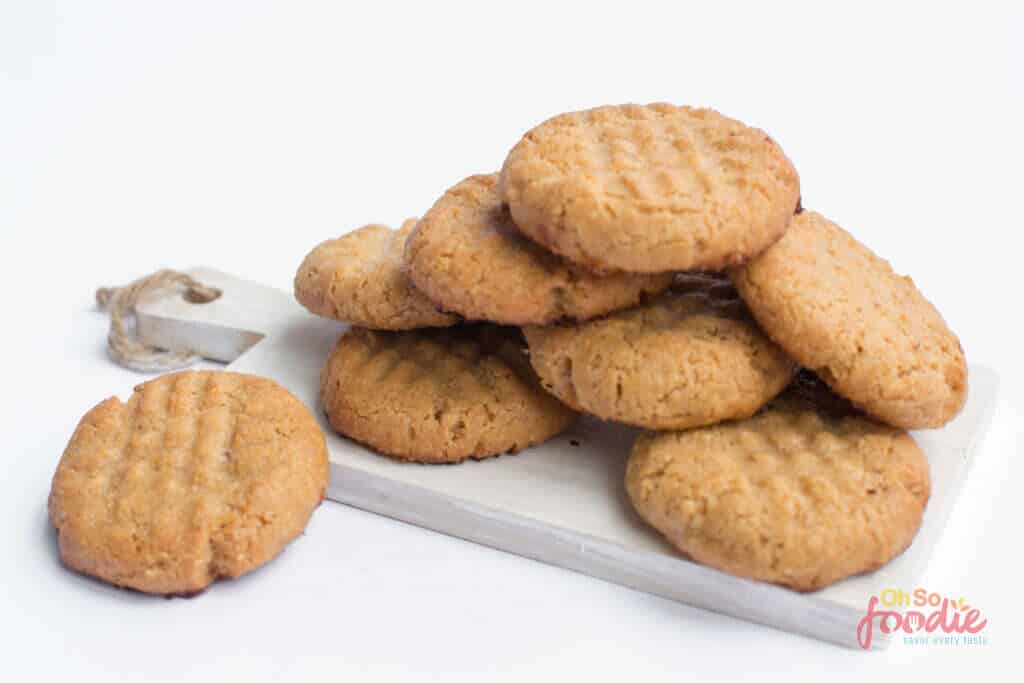 These almond flour butter cookies are so delicious, easy, and only need 3 ingredients.
They are the perfect sweet snack but still keto-friendly.
Low-Carb Pumpkin Spice Frappuccino Made With Keto Chow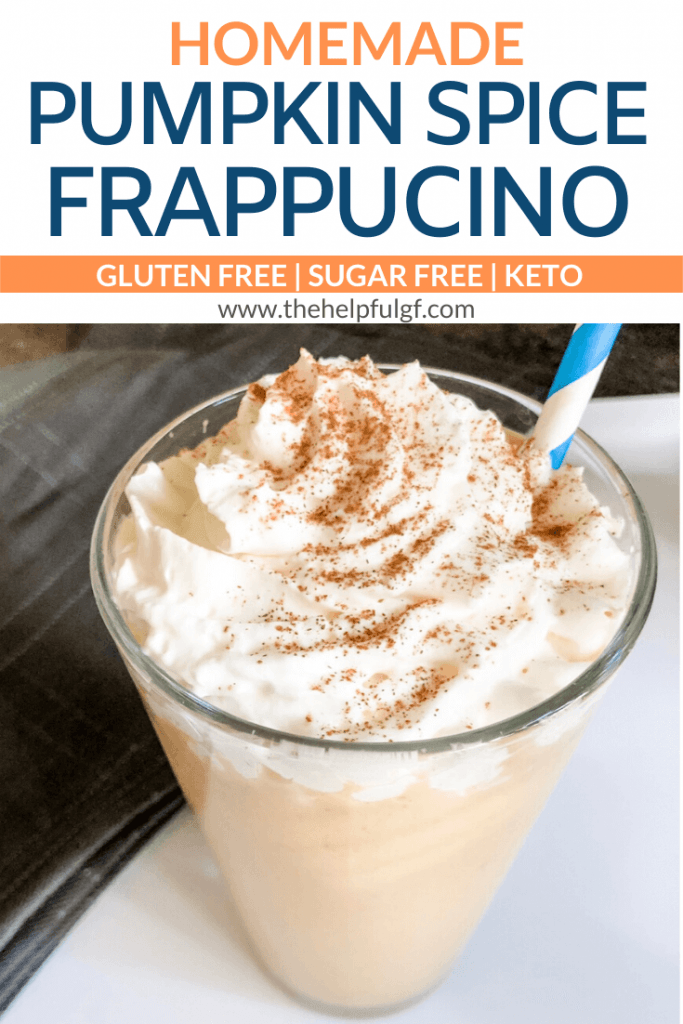 This low-carb pumpkin spice frappuccino is not only gluten-free and sugar-free but is packed with protein.
Keto Chow is an amazing keto protein shake that makes this snack easy and quick to put together.
Pepperoni Pizza Rolls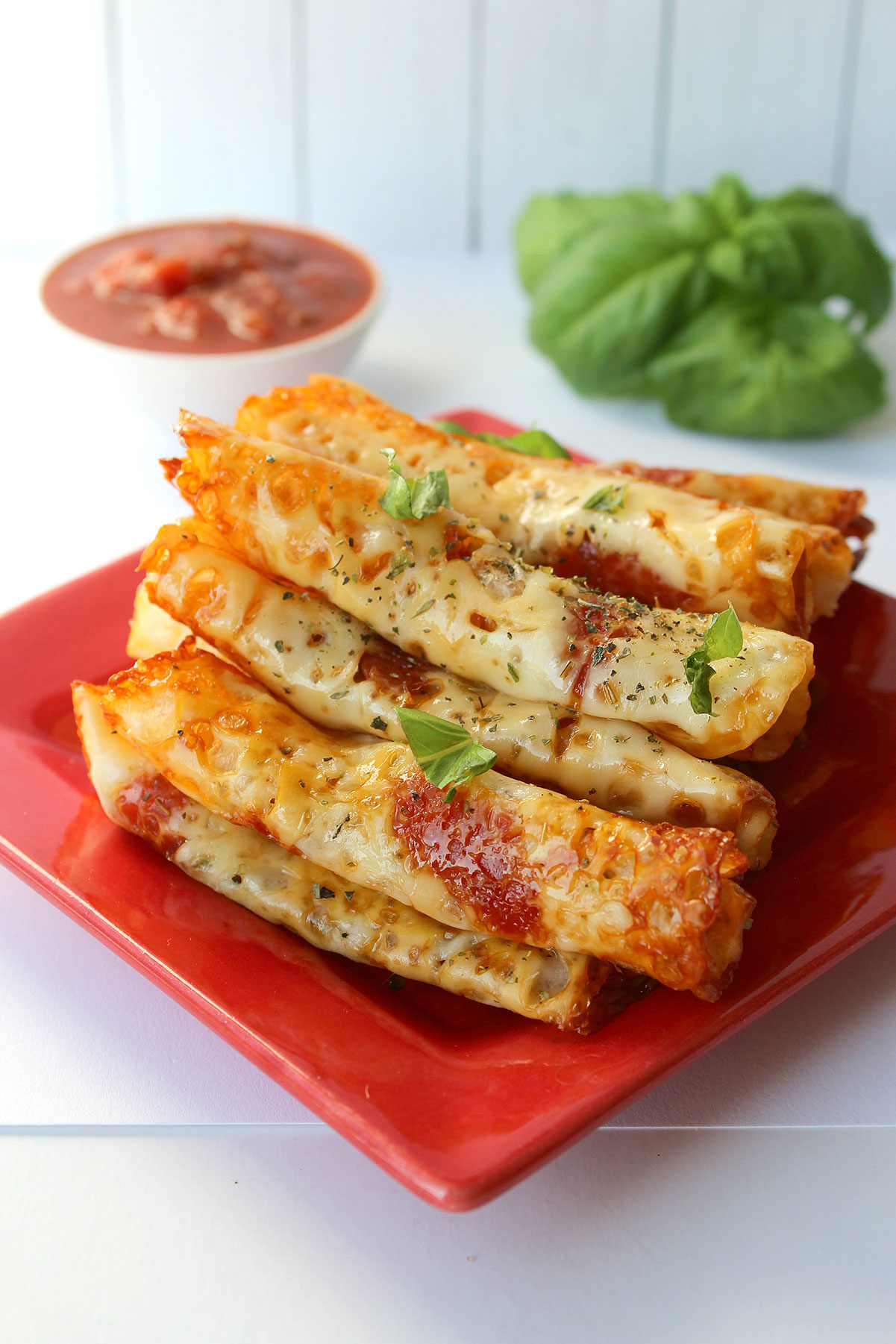 These keto pizza rolls are not only so delicious and comforting but also good for you.
They are super easy to make and you can add different toppings to mix them up!
Cheddar Cheese Bites
Everyone loves a cheesy snack, and these cheddar cheese bites are no different and are going to be a kitchen favorite.
These are a great snack option, they can be eaten right away or packed for an on-the-go snack.
Chocolate Cookie Dough Fat Bombs
These chocolate cookie dough fat bombs are a perfect sweet treat and taste just like cookie dough.
They are full of healthy fats and the perfect guilt-free snack.
Chocolate Nut Clusters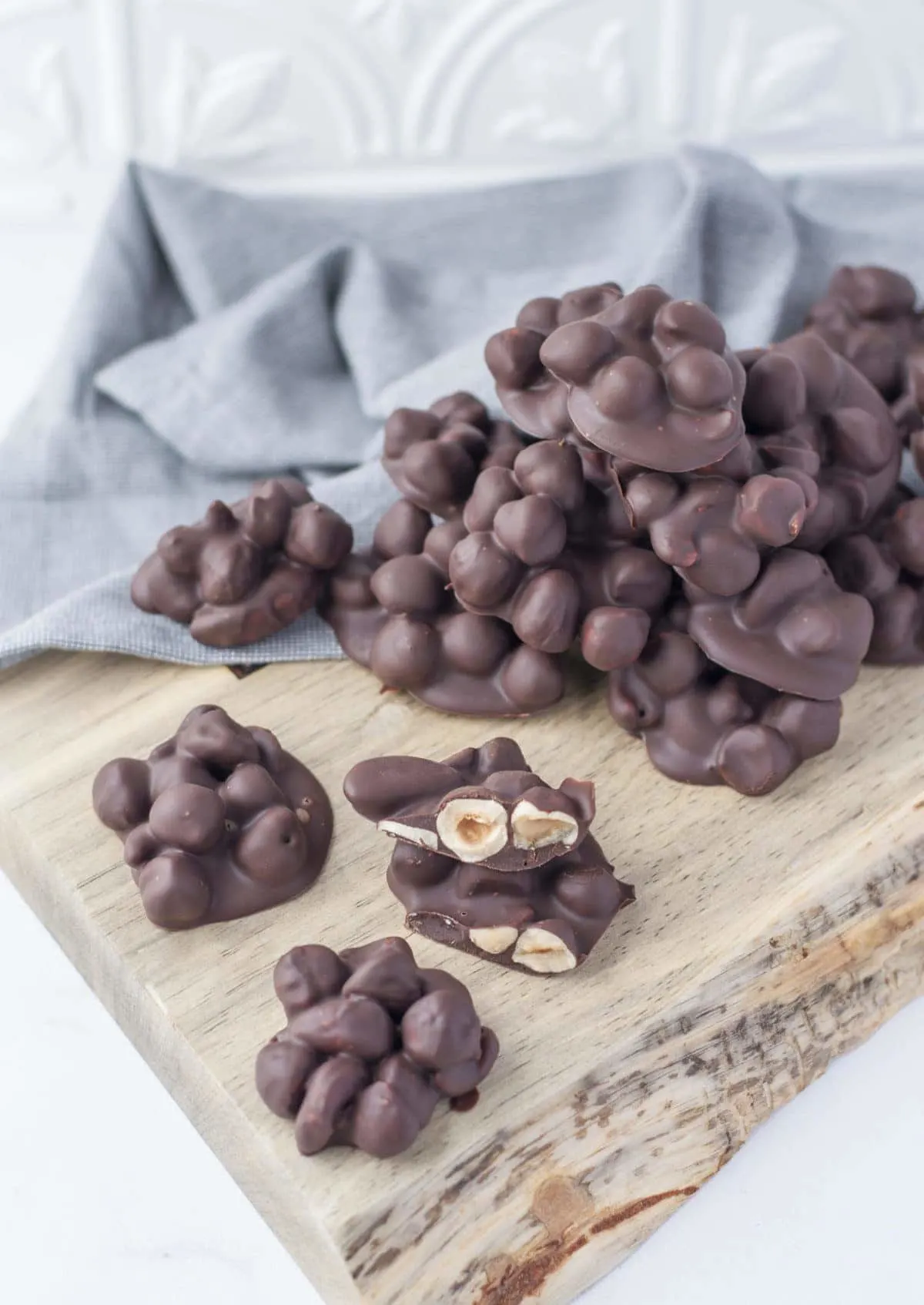 These chocolate nut clusters are the perfect snack to curb your sweet tooth.
You can make them with a variety of different nuts depending on your liking.
They are quick and easy and a great grab-and-go snack!
Cheese Balls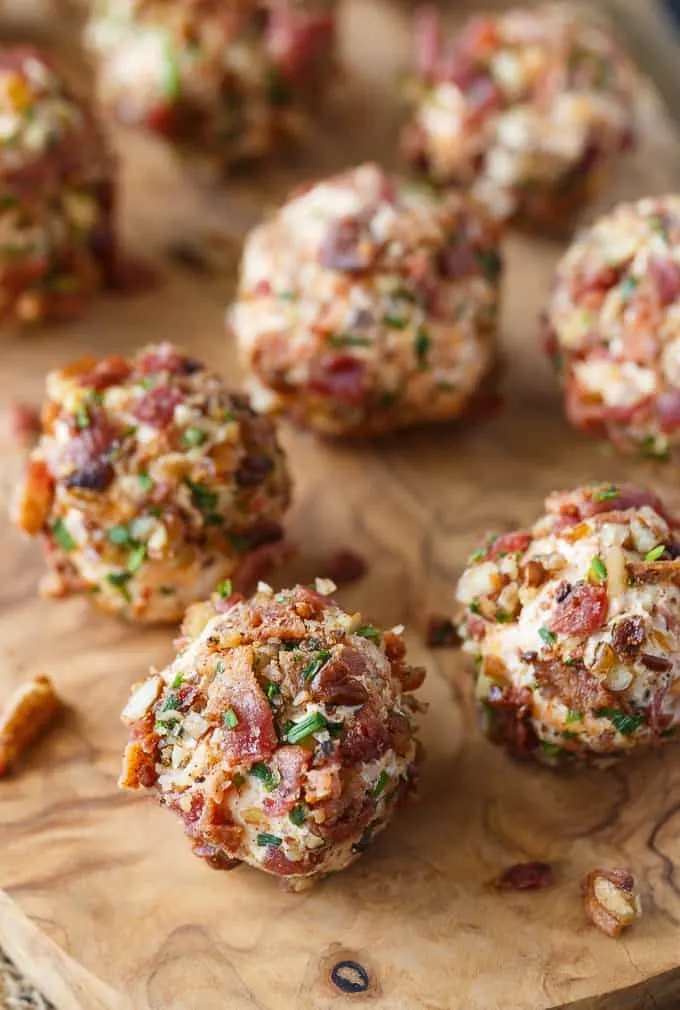 These low-carb cheese balls are full of flavor and so delicious and you won't even miss the carbs they are so filling!
They are a great snack or party appetizer and even people who do not eat low carb will love these.
Sour Lemon Gummy Snacks

If you are a lover of gummy snacks but want to skip all the sugar these low-carb sour lemon gummies are a great option!
You can add a variety of different ingredients to them to make them packed with vitamins or probiotics and they are a fun alternative to your everyday snack.
Pecan Brittle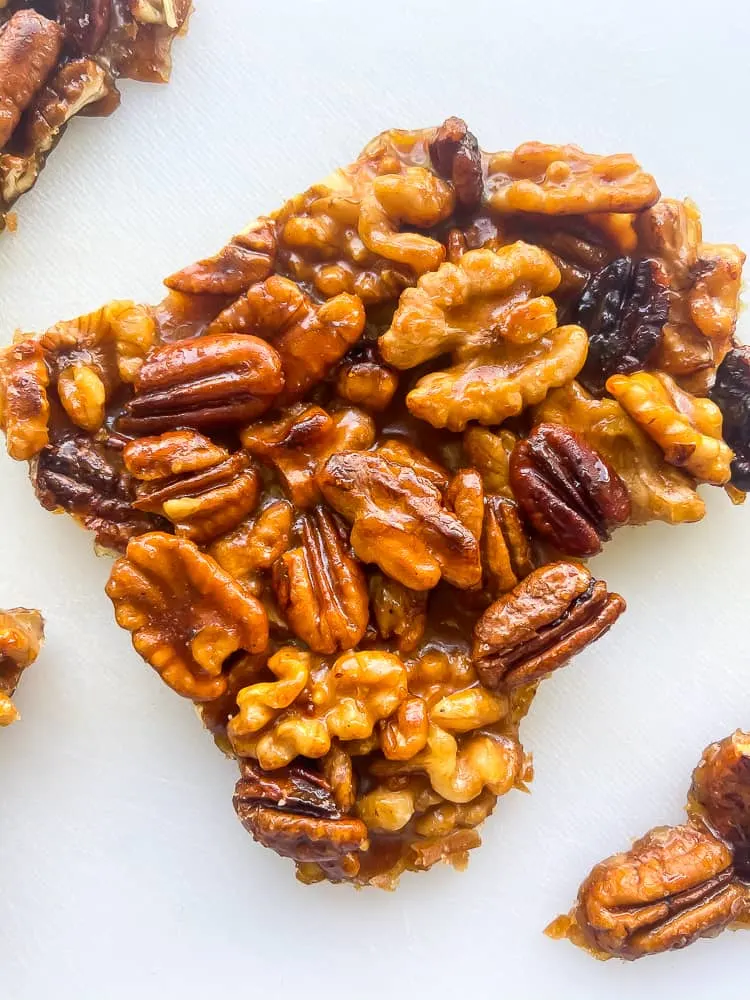 These pecan brittle is so good and a perfect guilt-free snack.
It is very easy to make and you will want to just keep coming back for more.
Ranch Crackers
These ranch crackers are a great crunchy snack that comes together in 20 minutes!
They are not only delicious but they are healthy as they are both low-carb and gluten-free.
Raw Mint Chip Hemp Balls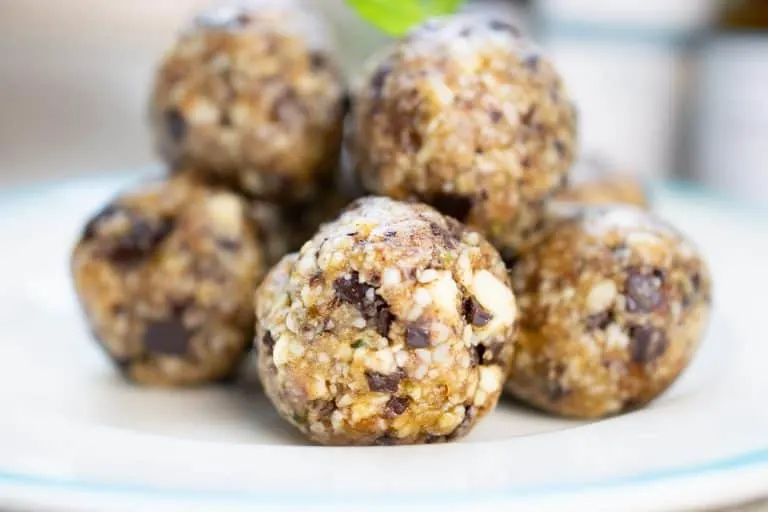 These raw mint chip hemp balls are easy, no-bake, delicious on-the-go snacks.
They are packed full of healthy ingredients that are not only healing to your body but also delicious.
Peanut Butter Cups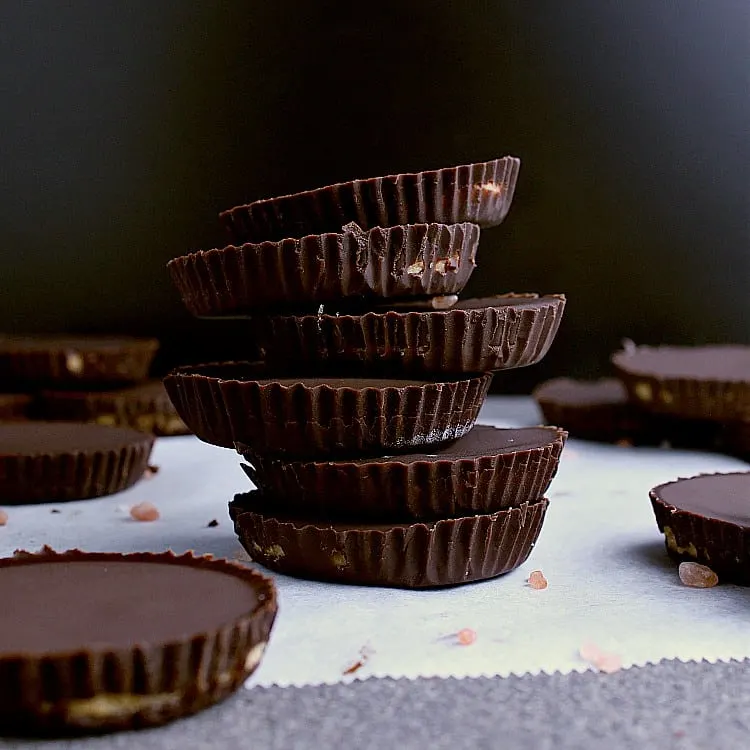 These keto peanut butter cups are such a good sweet treat but still low-carb!
They are super easy to make and a snack the whole family will love.
Crispy Cajun Kale Chips
These crispy cajun kale chips are full of flavor and one of the healthiest snacks you could pick.
They are full of flavor and easy to make right at home.
Roasted Pumpkin Seeds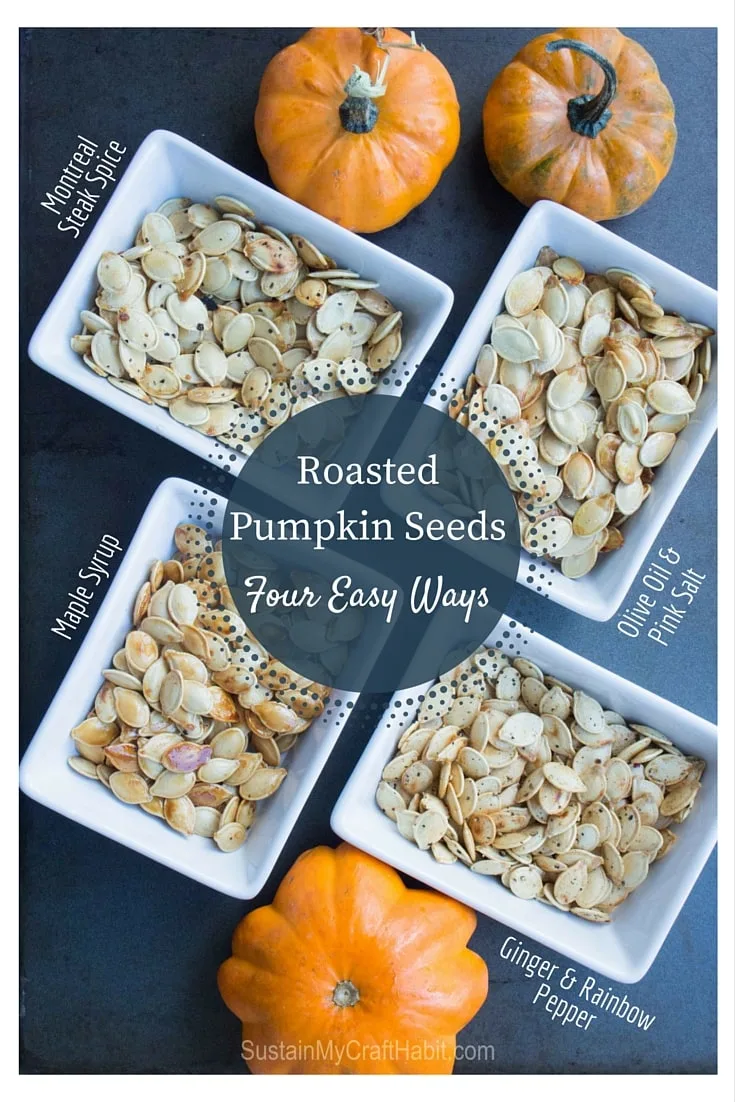 Pumpkin seeds are a great snack option full of antioxidants.
Make your pumpkin seed snack a little more tasty by roasting them and seasoning them one of these 4 way.
Peanut Butter Balls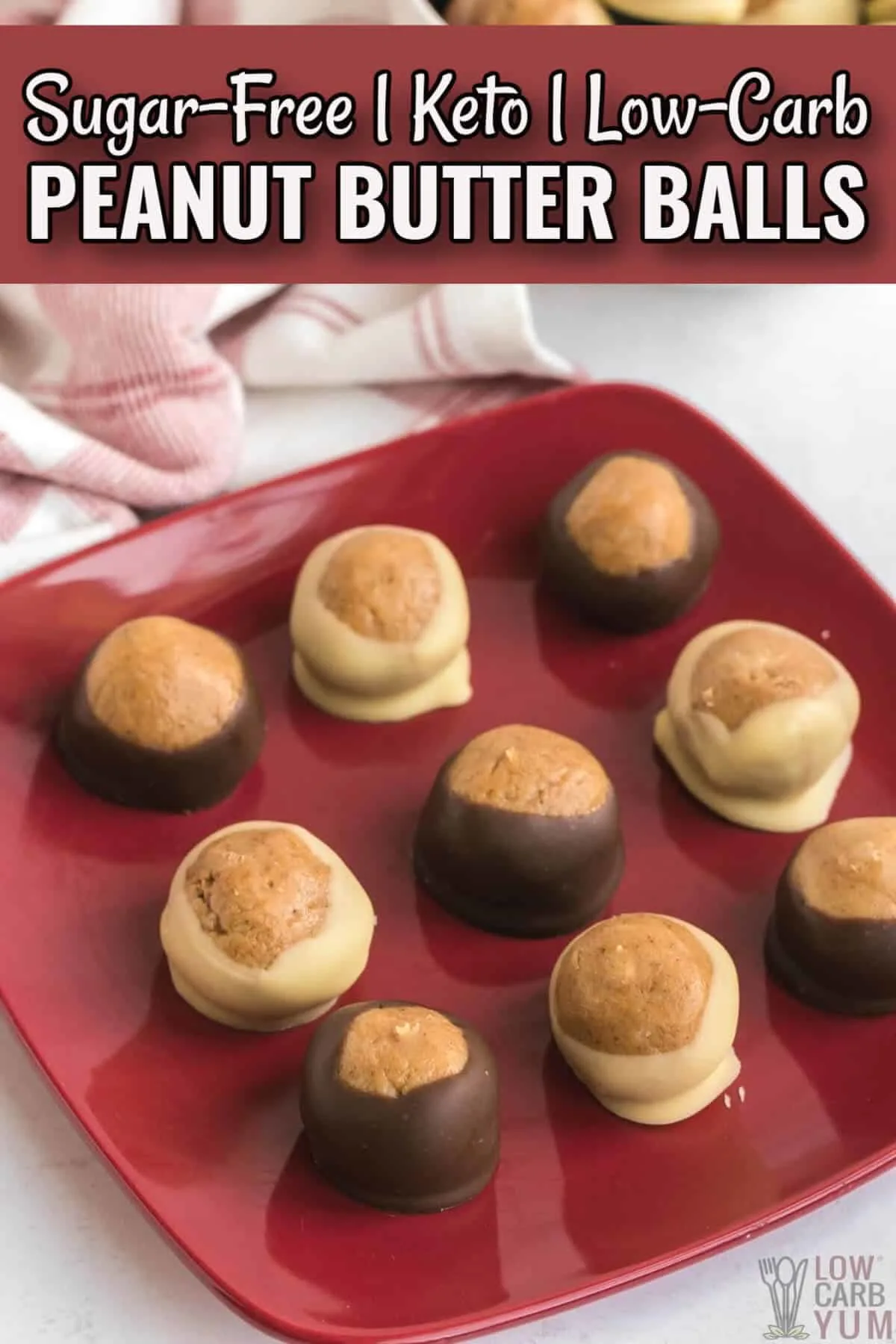 These peanut butter balls are packed with fiber and protein and make a great guilt-free snack!
This snack is easy to make at home and makes a great quick snack or party appetizer.
Cinnamon Spice Coconut Chips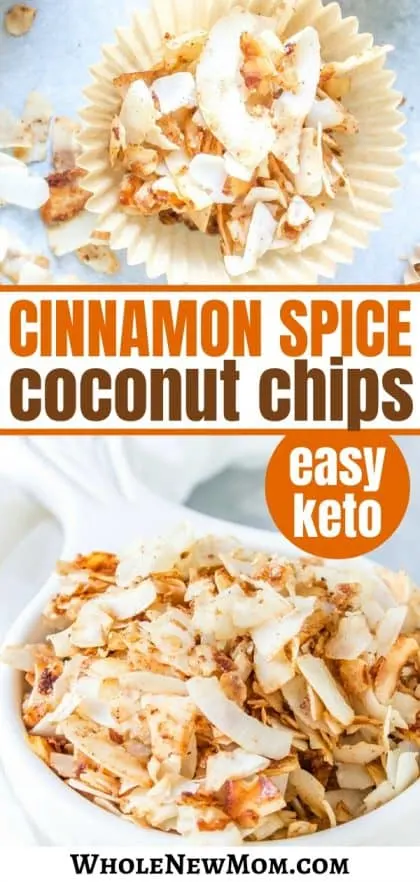 These cinnamon spice coconut chips are a delicious and must-have snack!
They taste like popcorn but are healthier and a great alternative to curb your sweet tooth.
Protein Bars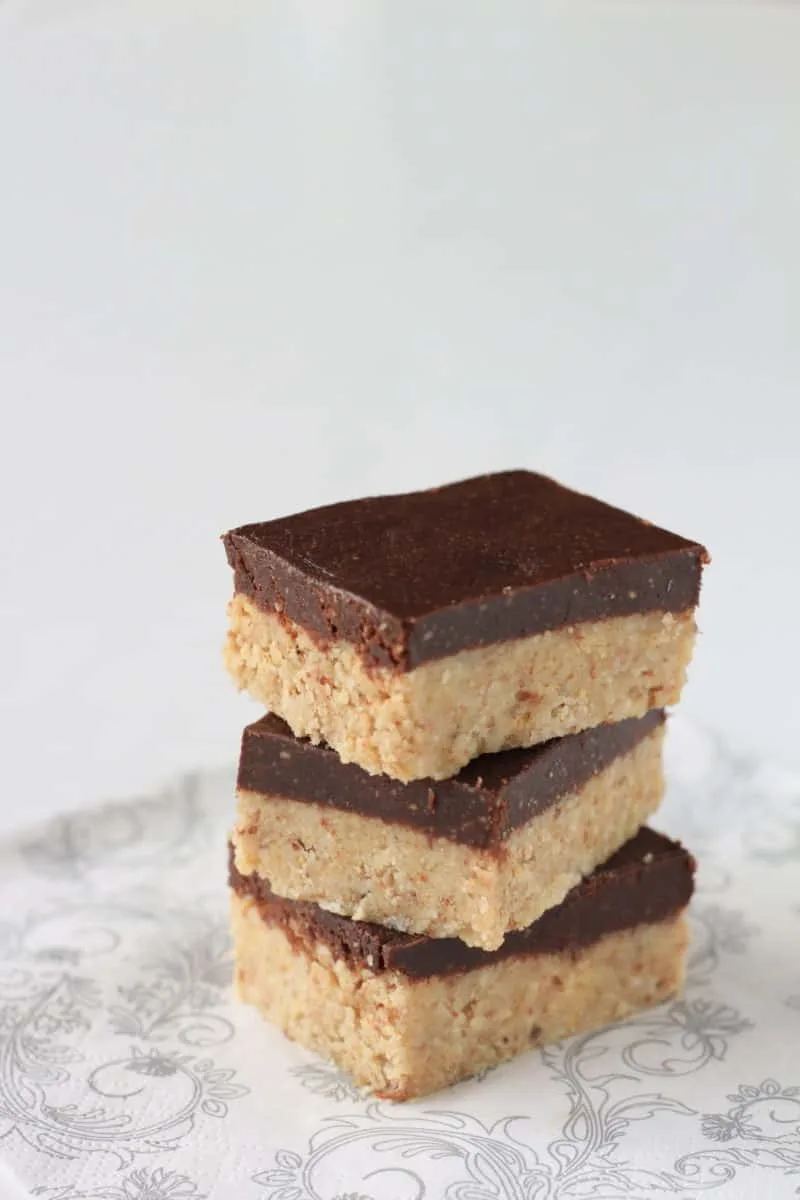 These protein bars are easy to make and a delicious and healthy snack option.
Skip buying snacks at the store.
Make a batch of these for a quick and healthy snack!
Mozzarella Sticks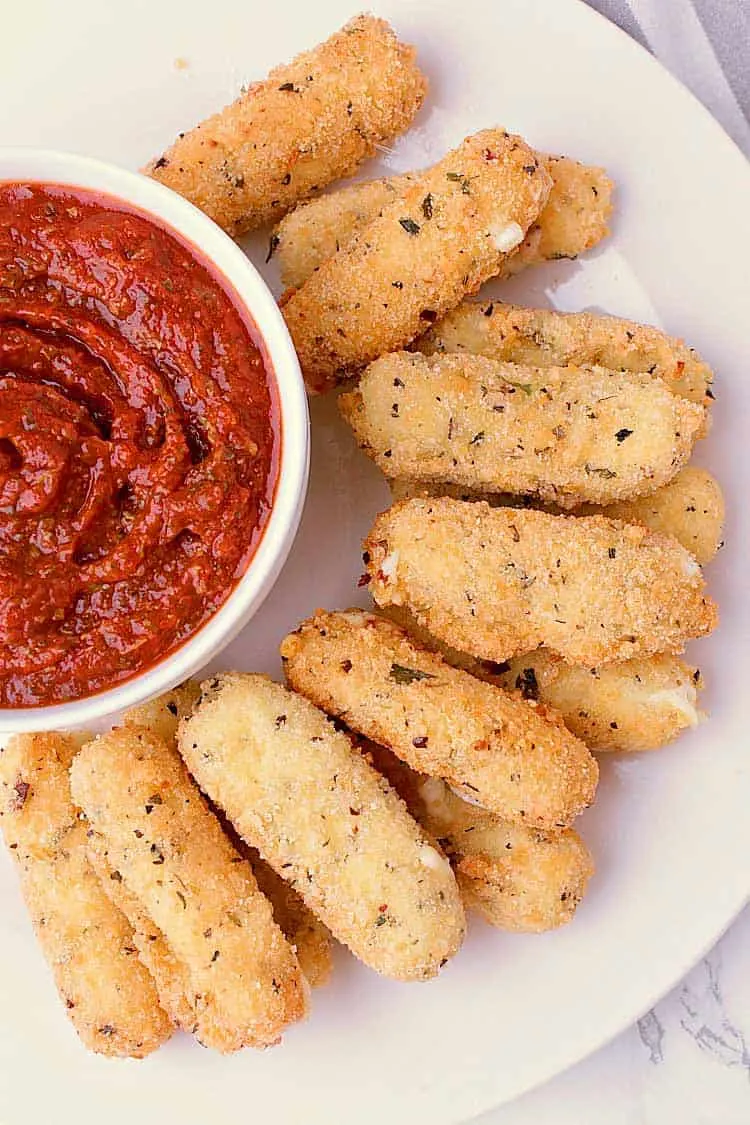 These mozzarella sticks are crazy addicting!
With their keto-friendly crust, they are a great low-carb snack.
Dip them in your favorite marinara sauce for the perfect party appetizer too.
Blistered Shishito Peppers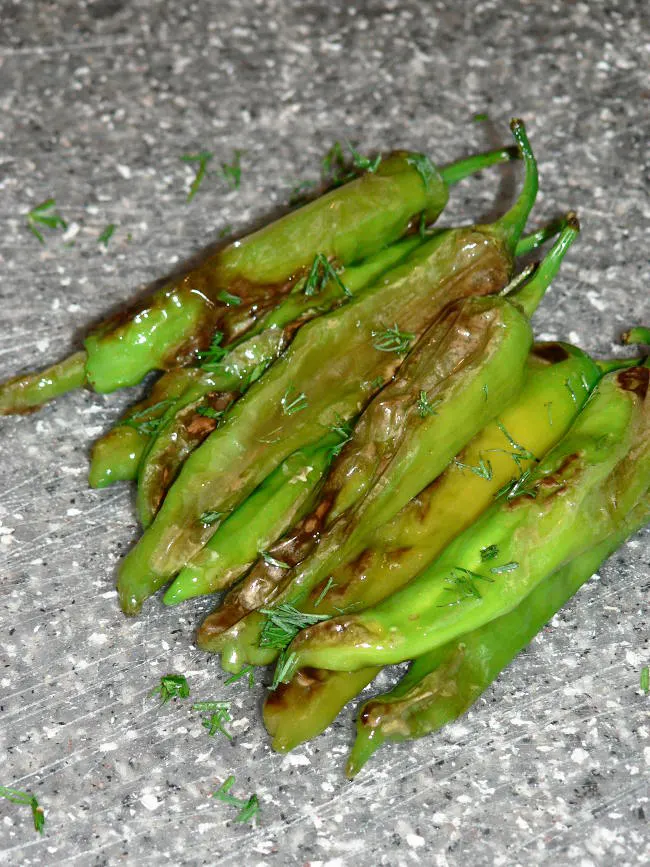 Are you looking for a quick and easy keto snack/appetizer?
If so, these shishito peppers are the perfect low-carb snack option!
They are simple and easy to make and a yummy, healthy snack.
Marble Cookies with Sour Cream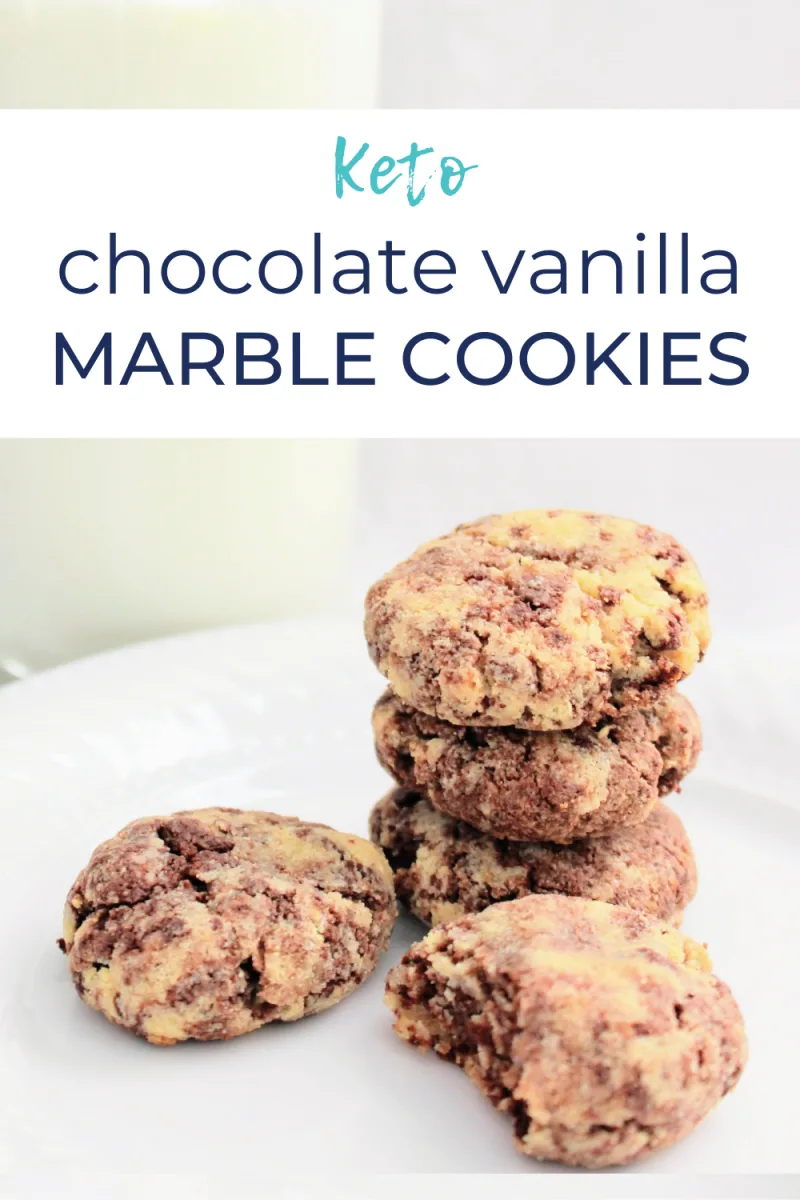 These marble cookies are full of chocolate, vanilla, and sour cream flavors.
They are a great snack or dessert for the upcoming holidays or really any time of year!
The perfect blend of sweet while still being keto-friendly.
Lemon Fat Bombs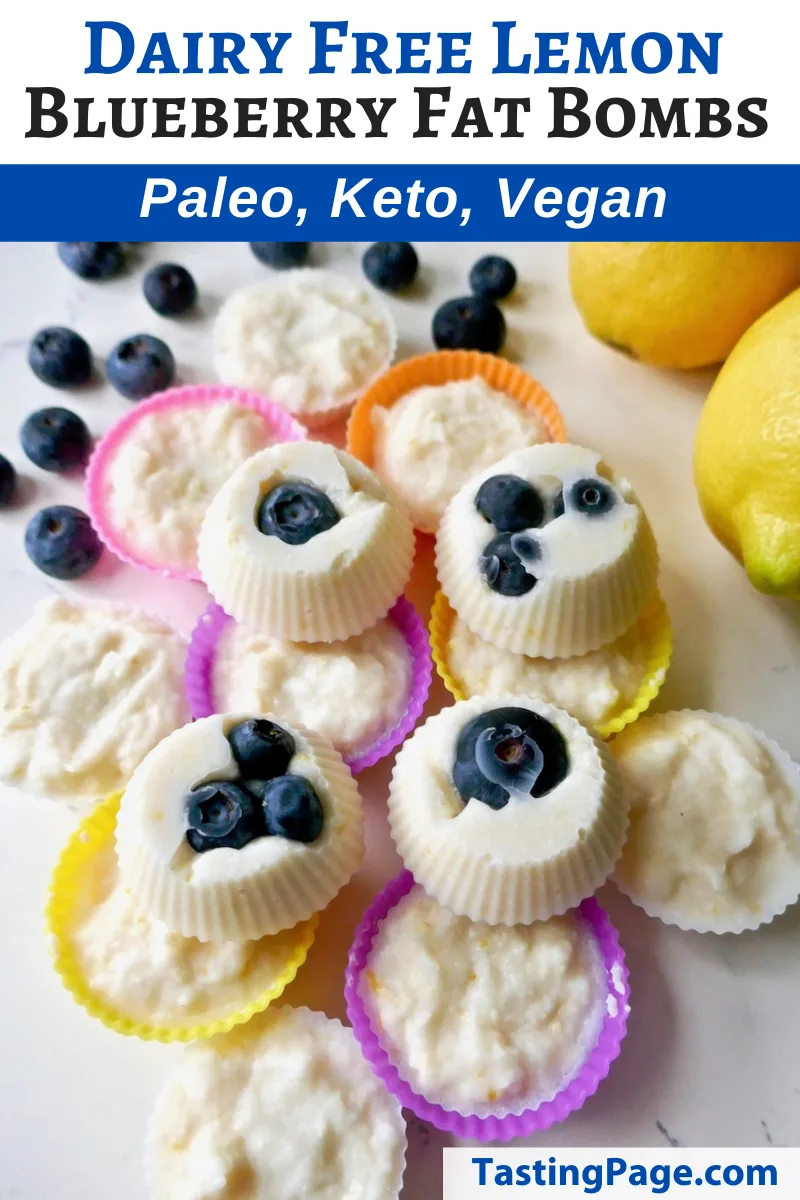 These dairy free lemon fat bombs are a snack designed to be a quick grab and packed full of energy to keep you going.
They are full of healthy fats and a nice sweet treat as your go throughout your day.
Double Chocolate Coconut Macaroons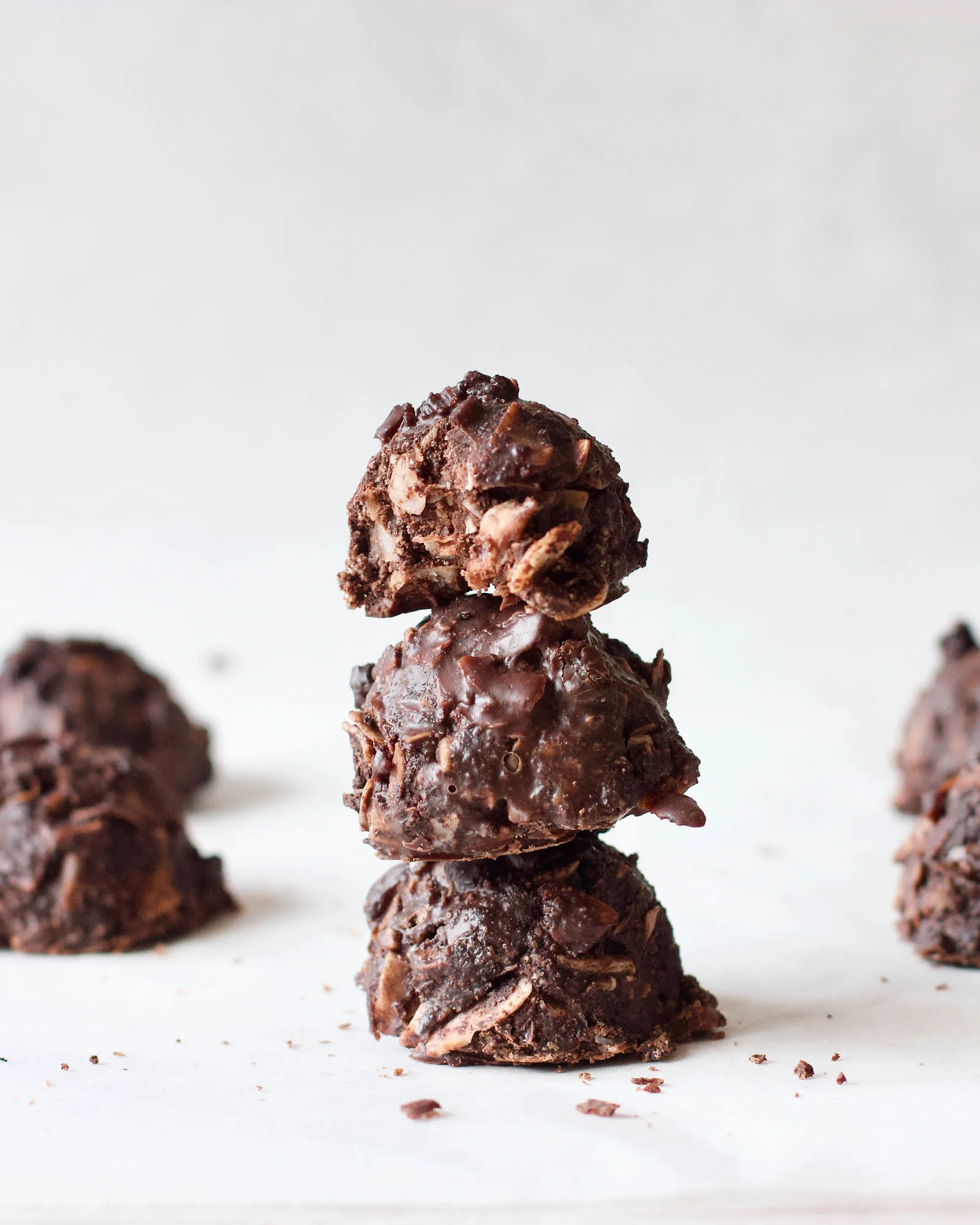 These double chocolate coconut macaroons are a delicious sweet snack full of healthy fats and packed with energy.
They are simple to make and are a great option to have on hand for a grab-and-go snack.
---
What are your favorite keto-friendly snacks? Let me know in the comments below!