Crushing on Fall Tablescapes on Pinterest? Create your own with gorgeous and affordable Fall decor from Christmas Tree Shops…
---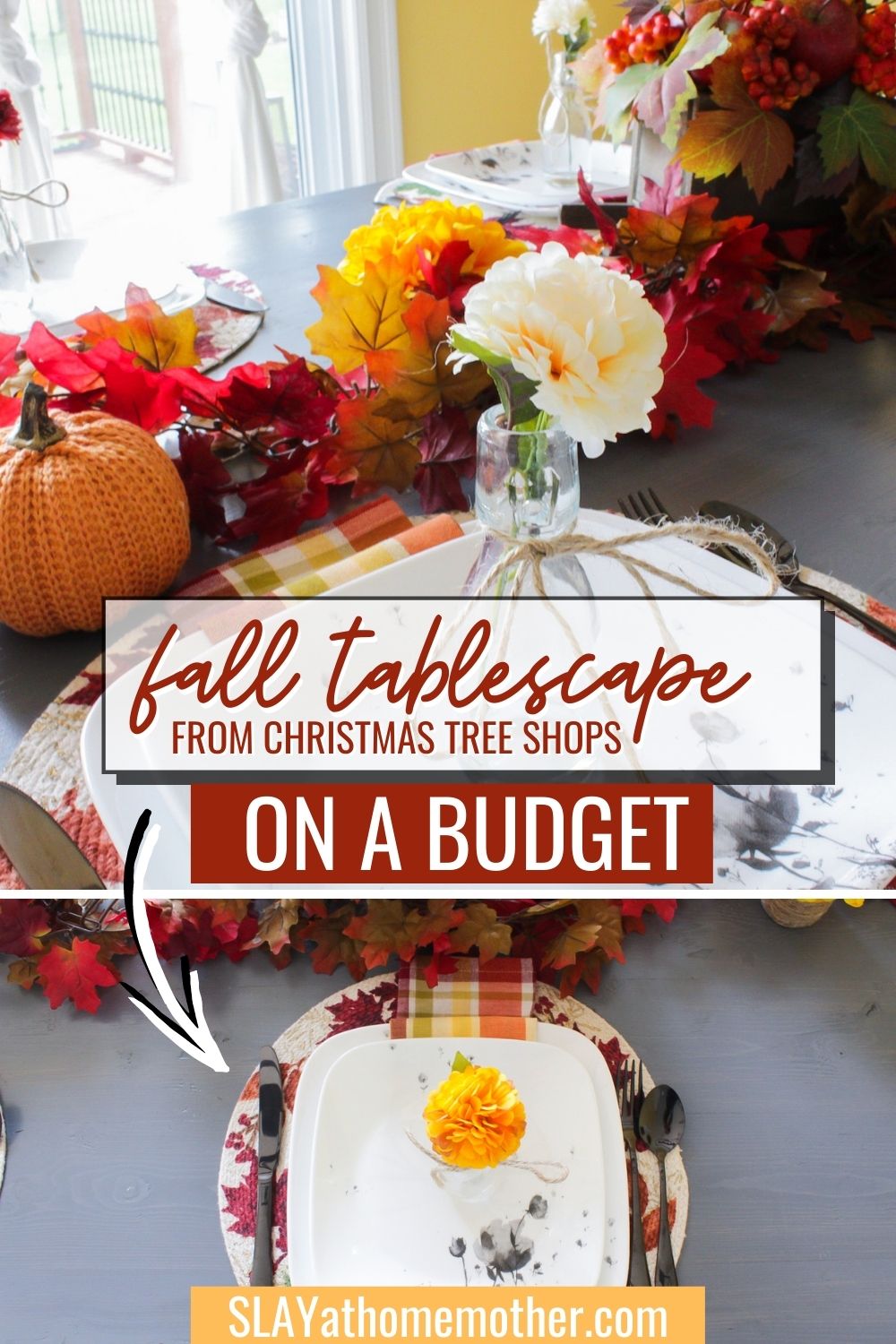 Hello, friends!
It's finally starting to get chilly here in the Midwest, and that means FALL IS ALMOST HERE!
In our house, September 1st marks the first day of Fall, however, it isn't officially Fall until September 22, 2020.
I can't wait that long to bring out the pumpkins and autumn colors, though!
I actually ran an Instagram poll asking my readers if they were decorating for Fall yet, and about 65% said they were.
I also had messages from a few readers that told me they wait until after Halloween, which I found to be pretty shocking!
I know I've mentioned this before, but Fall is definitely my favorite season.
There's just something about pumpkins on the front porch, the smell of pie, and kids in Halloween costumes that gets me.
And the way Fall air smells – it's so refreshing!
My husband will tell you he also loves Fall, but mostly because it happens to include his favorite holiday – Thanksgiving ;).
We usually host Thanksgiving for my husband's family, and that is really exciting this year because we'll be hosting the holiday in our new home!
If you've been following along on my Instagram stories, you already know we're undergoing a HUGE kitchen renovation.
I'm talking floor to ceiling – nothing has been left untouched with this renovation.
It's been a loooooong 5 months, and we're still at least a month out due to so many supplies being on backorder right now.
You'd think ordering something in May would guarantee you'd have it delivered by September, right?
No…
The answer is no.
Still, while the kitchen is still being worked on, we're enjoying the other parts of our new house, and I'm intent on decorating it even if the kitchen is taped off with plastic at the moment ;).
I decided to grab some new decor for the house to get ready for Thanksgiving and also make our home feel more like a home this Fall.
Plus, I've been dying to create my own tablescape this year for the season since we finally have the space for it in this house.
So I packed up the fam and headed to Christmas Tree Shops.
Christmas Tree Shops is my favorite home decor store – they have everything! And their prices are so affordable.
*This post is in partnership with Christmas Tree Shops andThat!, a brand I love. All opinions here are my own.*
Dining Room Table Pre-Tablescape
Here's what our dining room and table looked like before…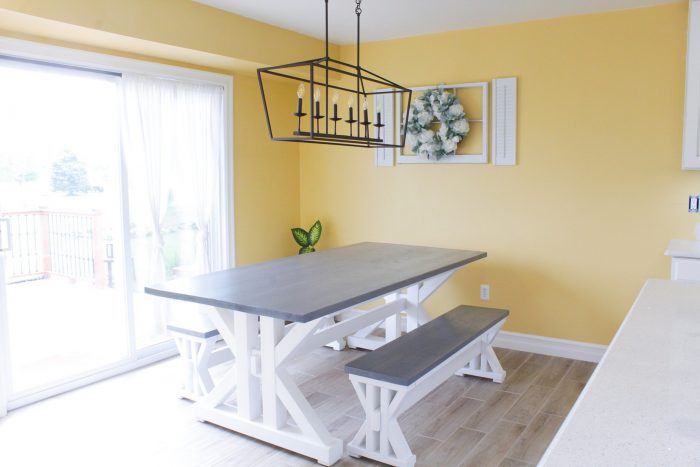 It's kind of plain-looking like this, but it's a great canvas for decor.
Shopping At Christmas Tree Shops For Fall Decor
They have so many Fall decor items to choose from.
Christmas Tree Shops has something for every season – it can be a little difficult not to just go nuts while shopping there.
This gorgeous centerpiece almost came home with us…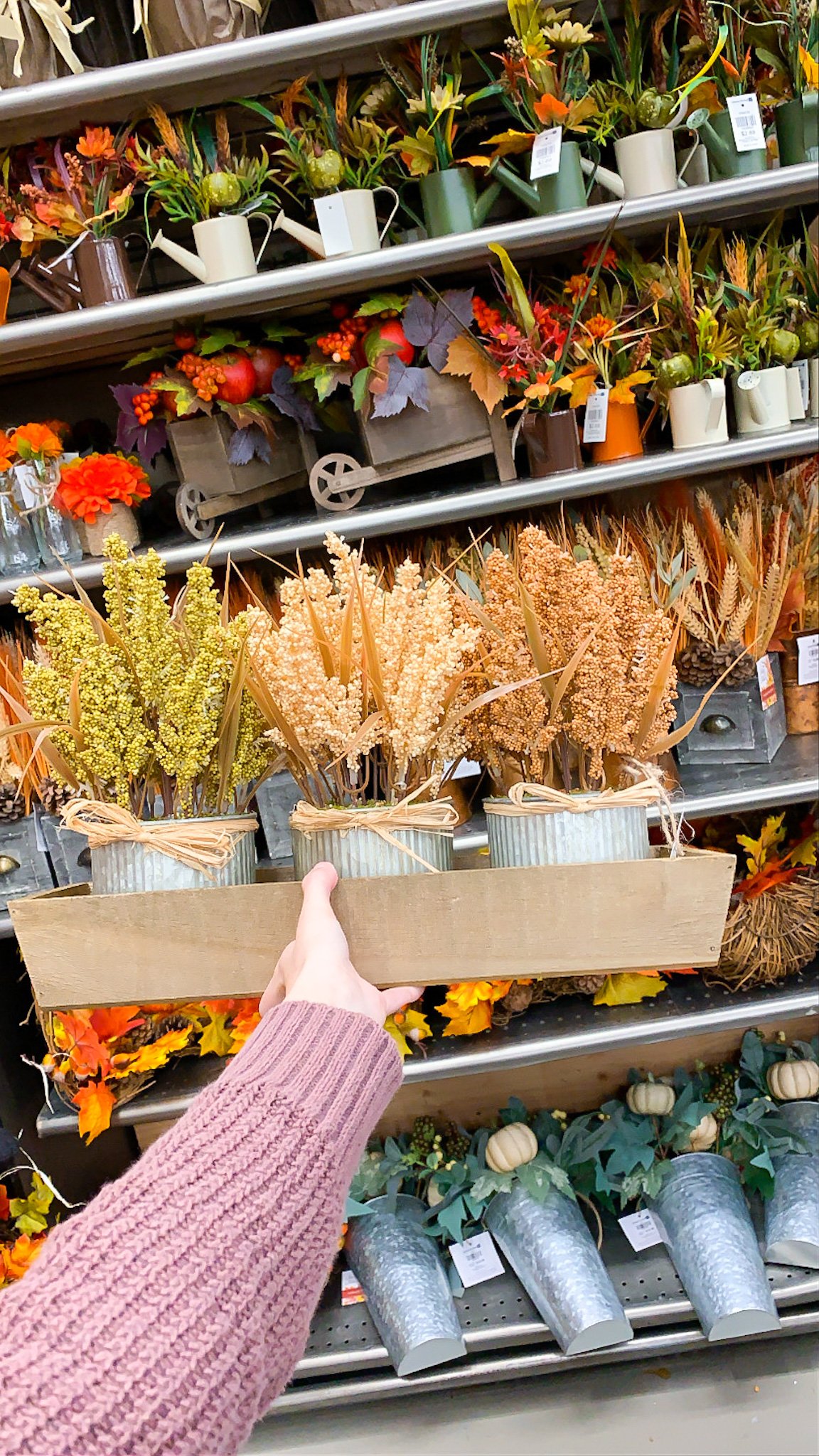 I like to make two rounds through the store because I feel like there's SO MUCH to look through and choose from, and I usually find a couple of 'Easter Eggs' on my second walkthrough.
For my tablescape, I settled on a more traditional style of decorating (lots or oranges, creams, browns, and reds) and went from there.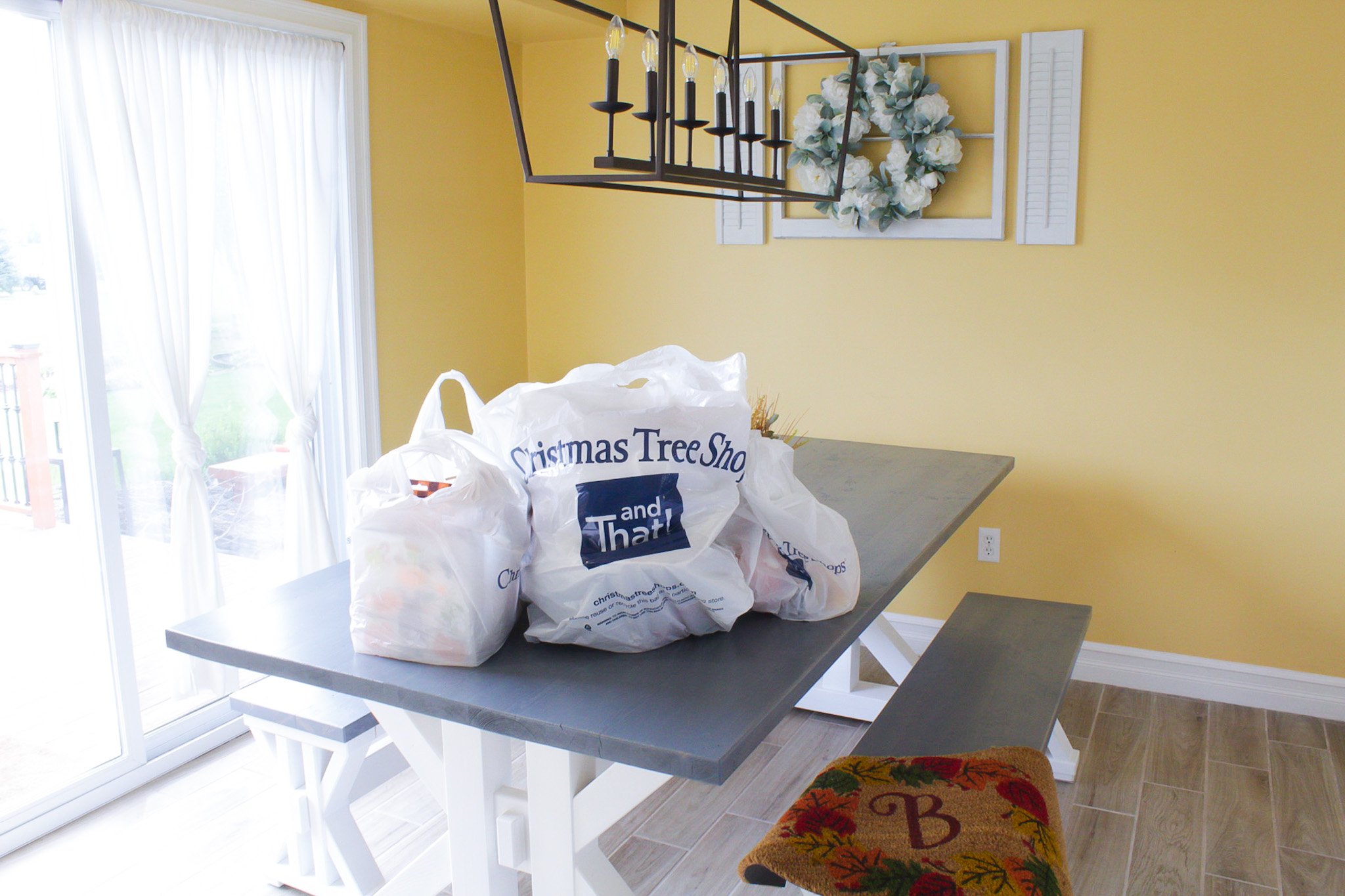 Finished Tablescape From Christmas Tree Shops
Here's what my finished tablescape looks like…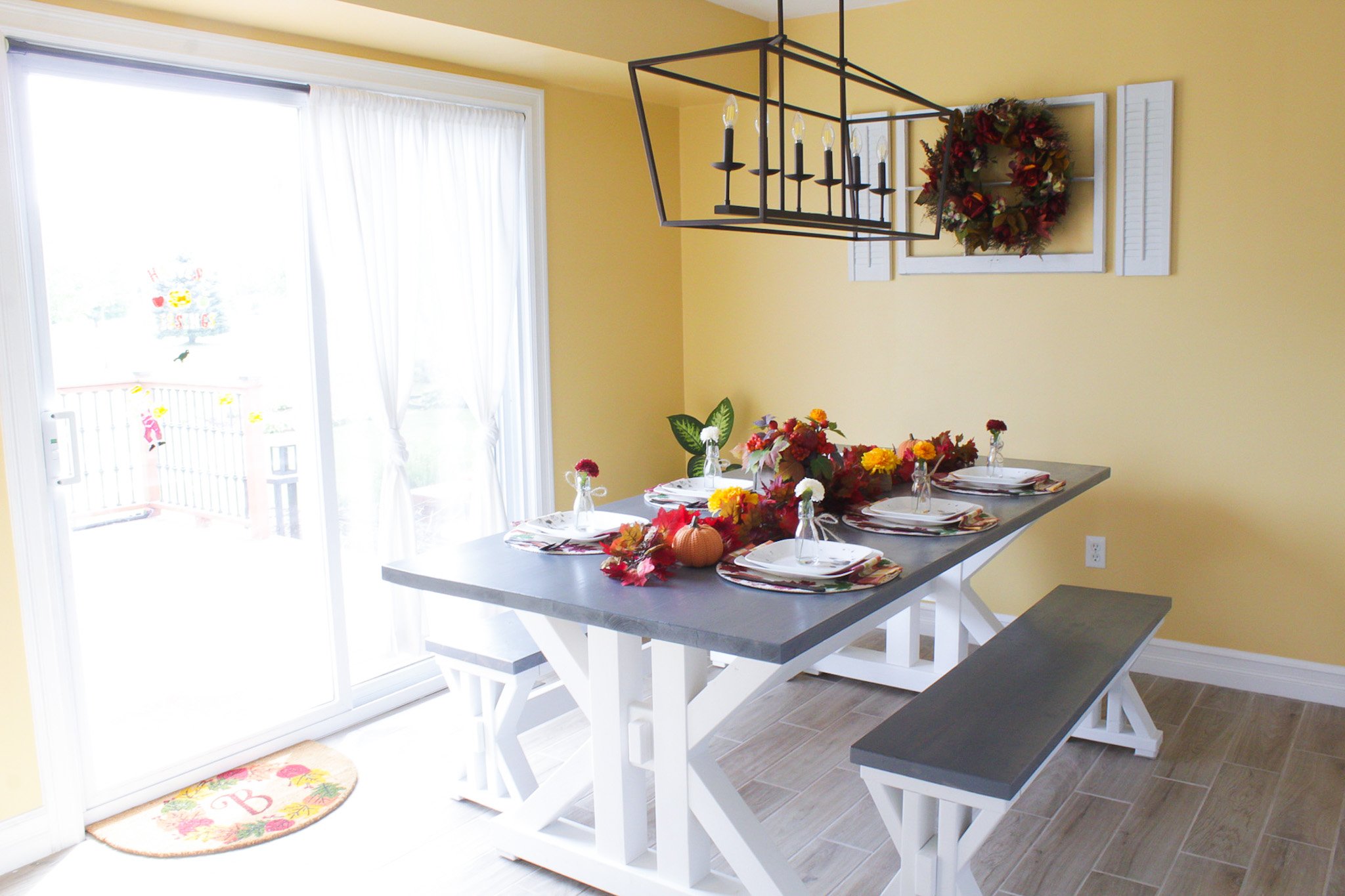 Simple, elegant, and full of gorgeous coordinating Autumn colors.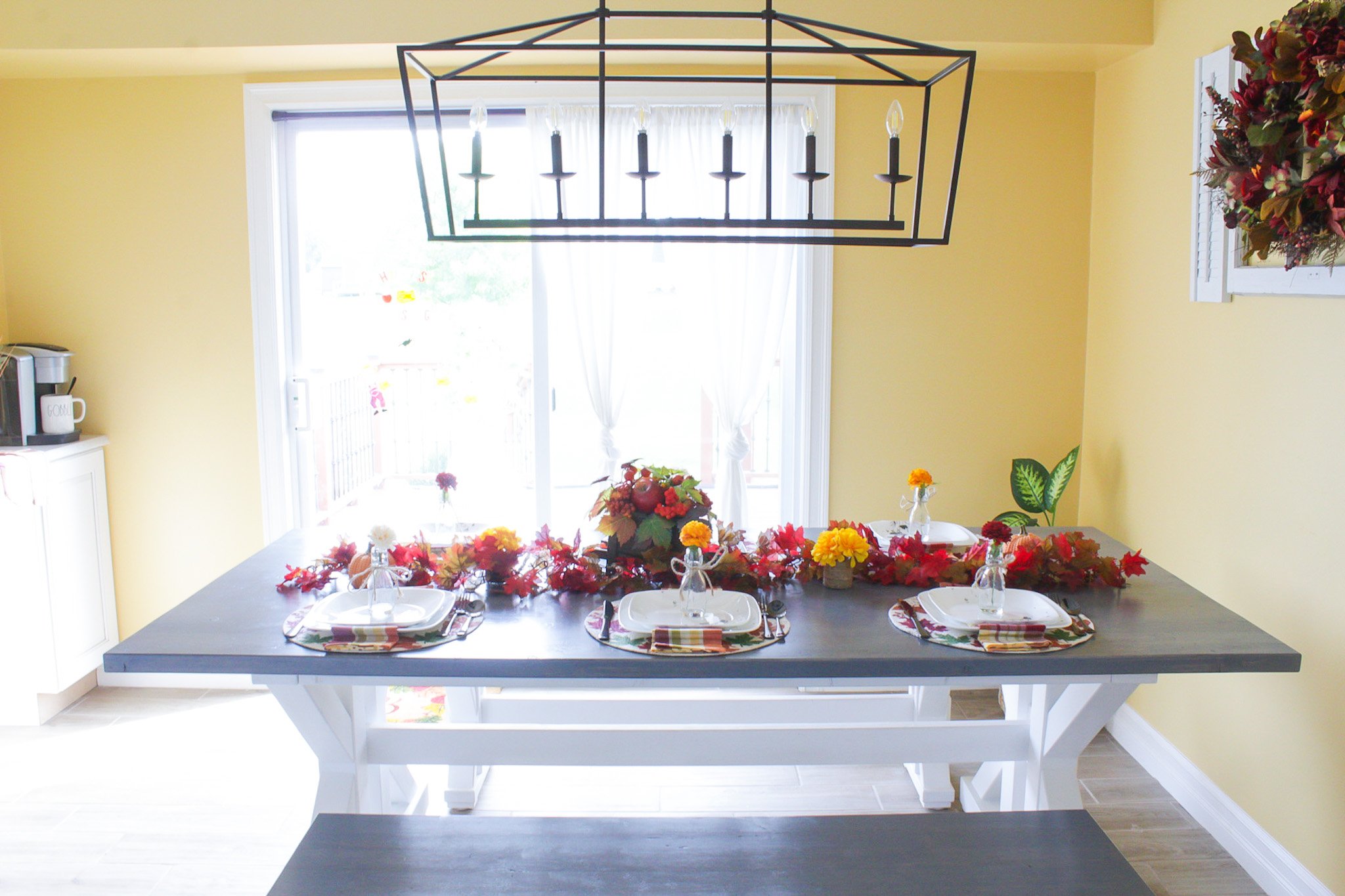 This wreath was my inspiration for the color scheme I wanted for my tablescape…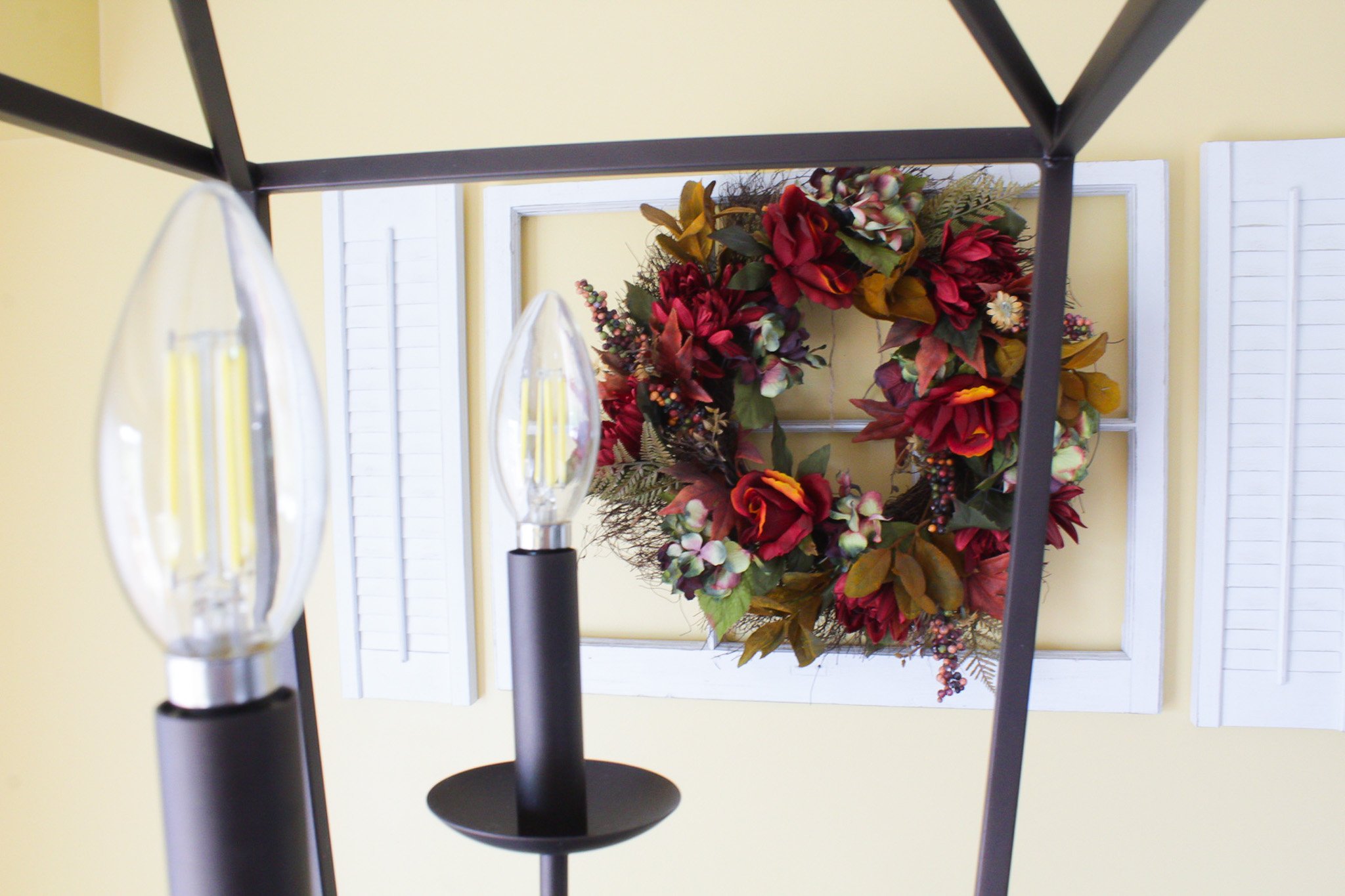 For the centerpiece, I chose a wheelbarrow filled with faux fruit and ran two burgundy garlands from Christmas Tree Shops across the length of our table.
I also placed a couple of flower vases and knit pumpkins along with the garlands.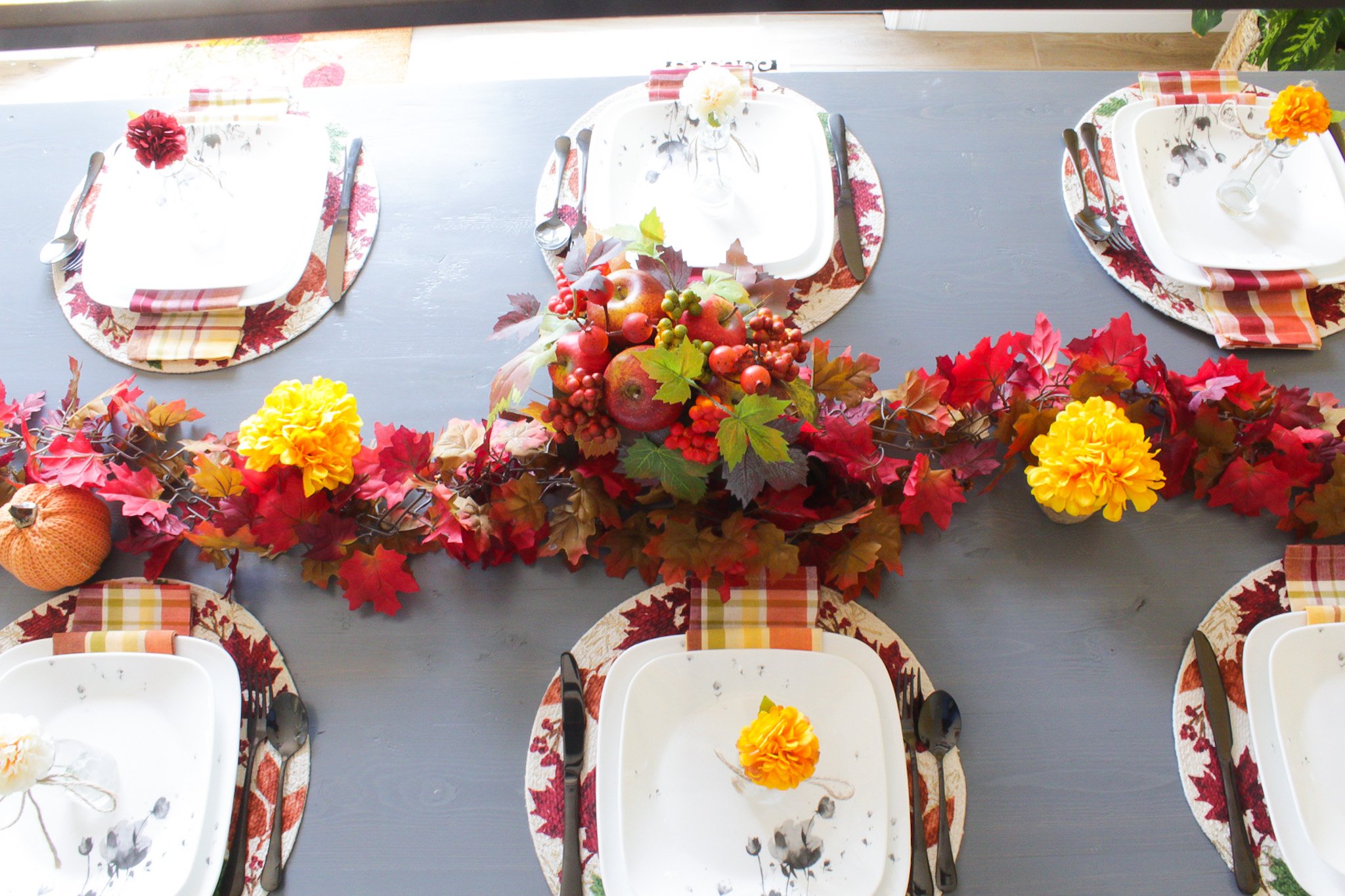 For each table setting, I found these pretty circle table mats to go under each setting.
The added the perfect touch of warmth and style that I was needing.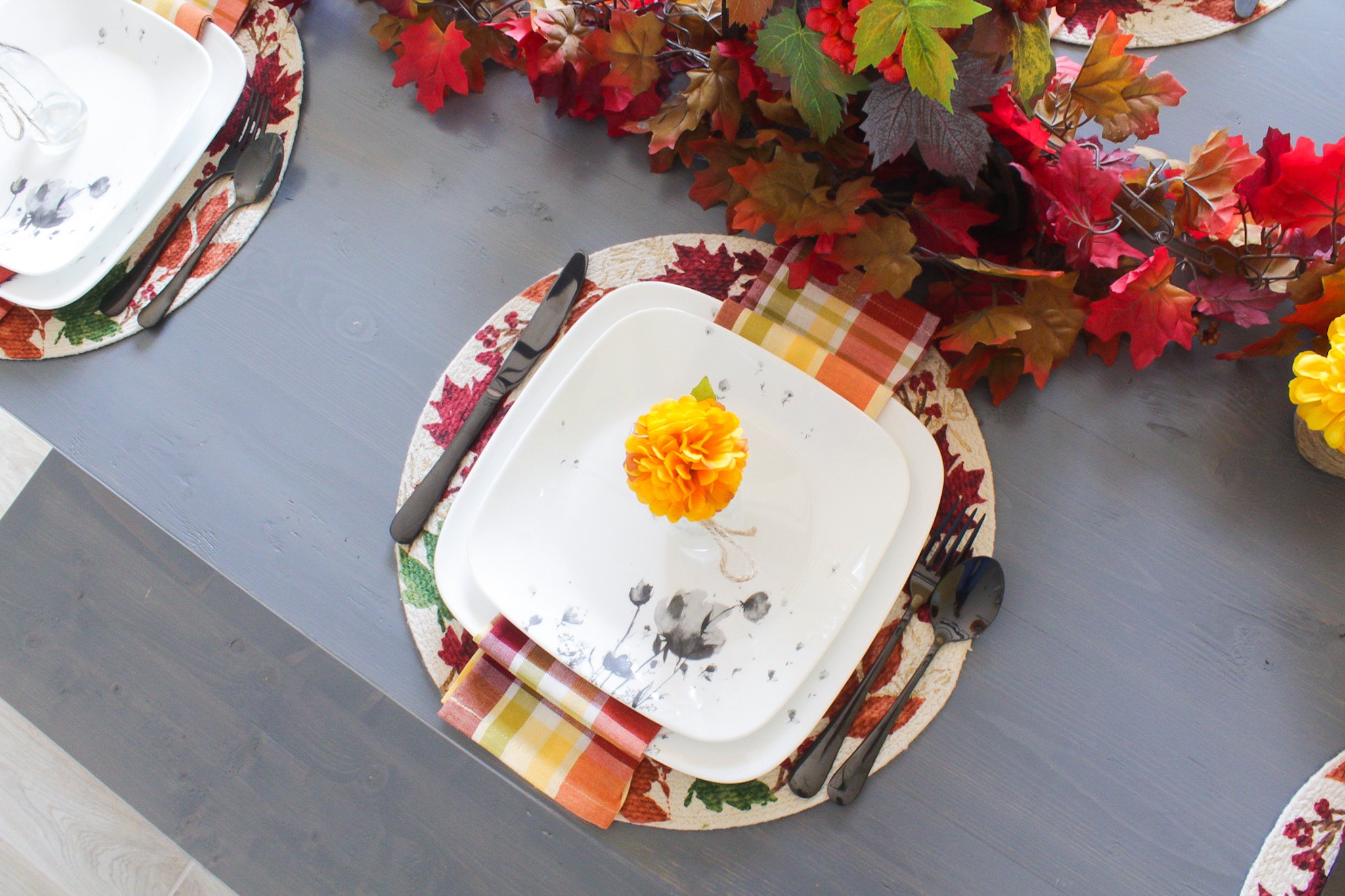 I added a gorgeous Fall plaid napkin between the plates and placed a simple clear vase with a flower in it.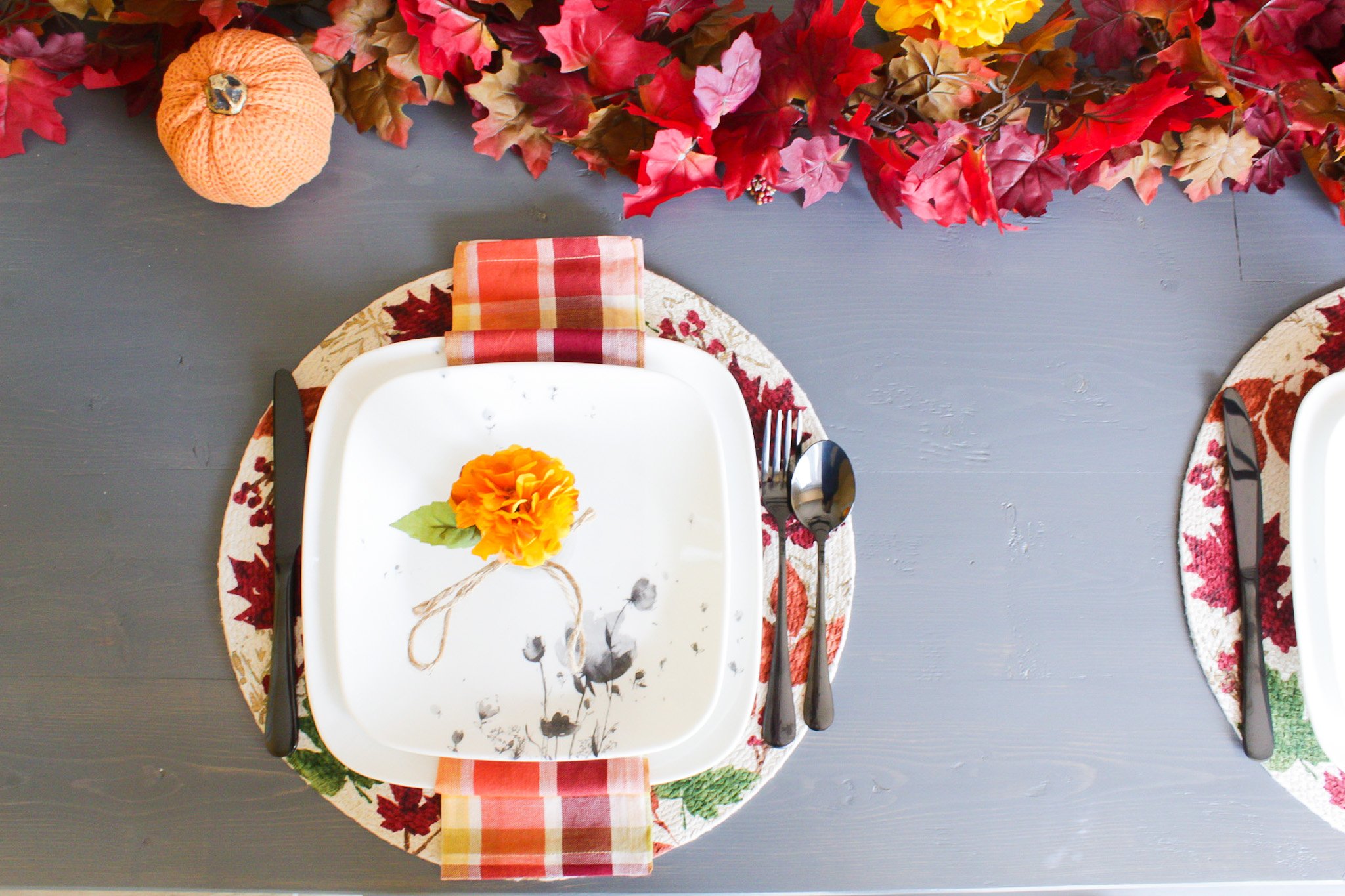 Each vase has a piece of twine tied around the neck of the bottle in a bow!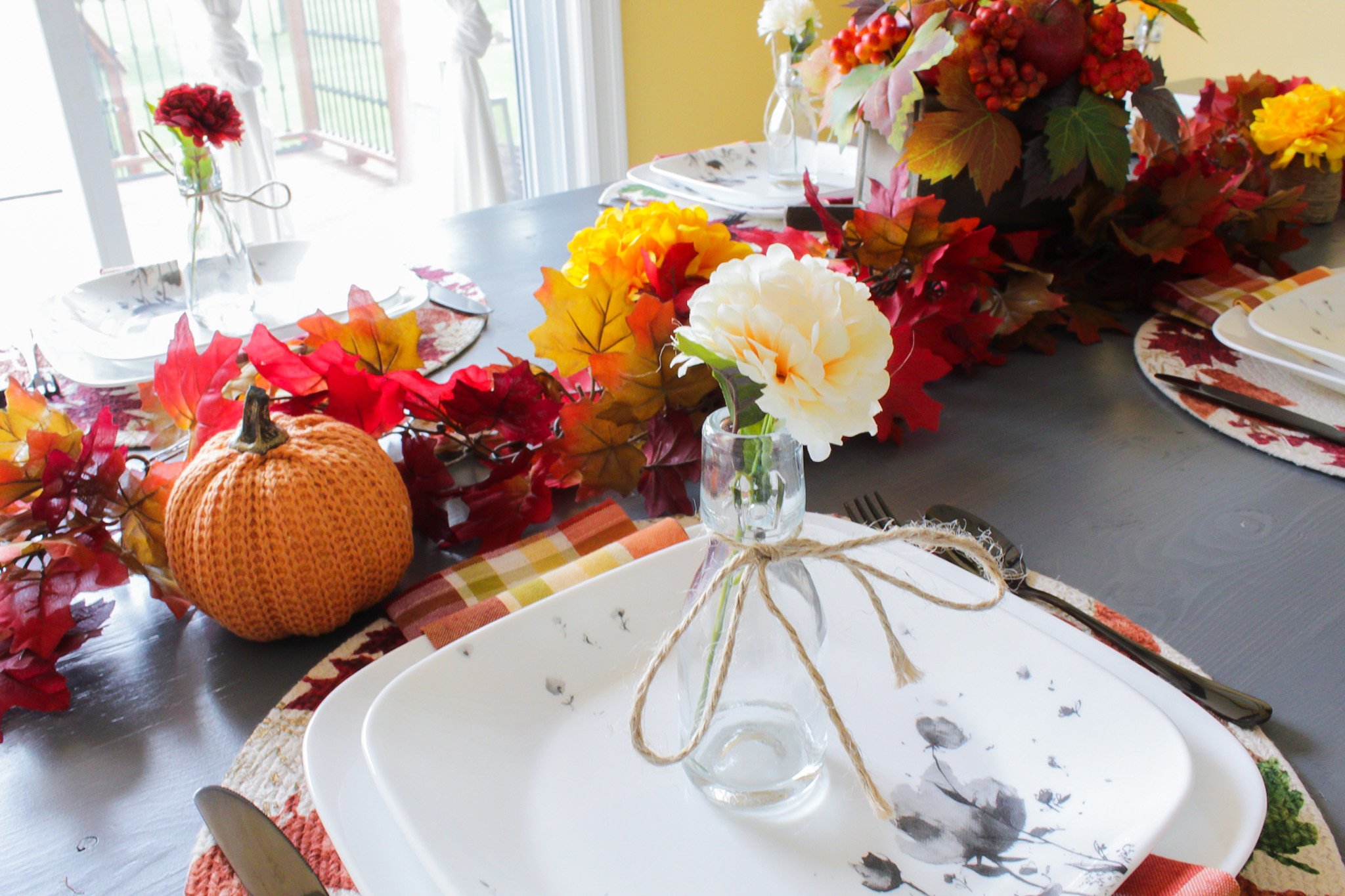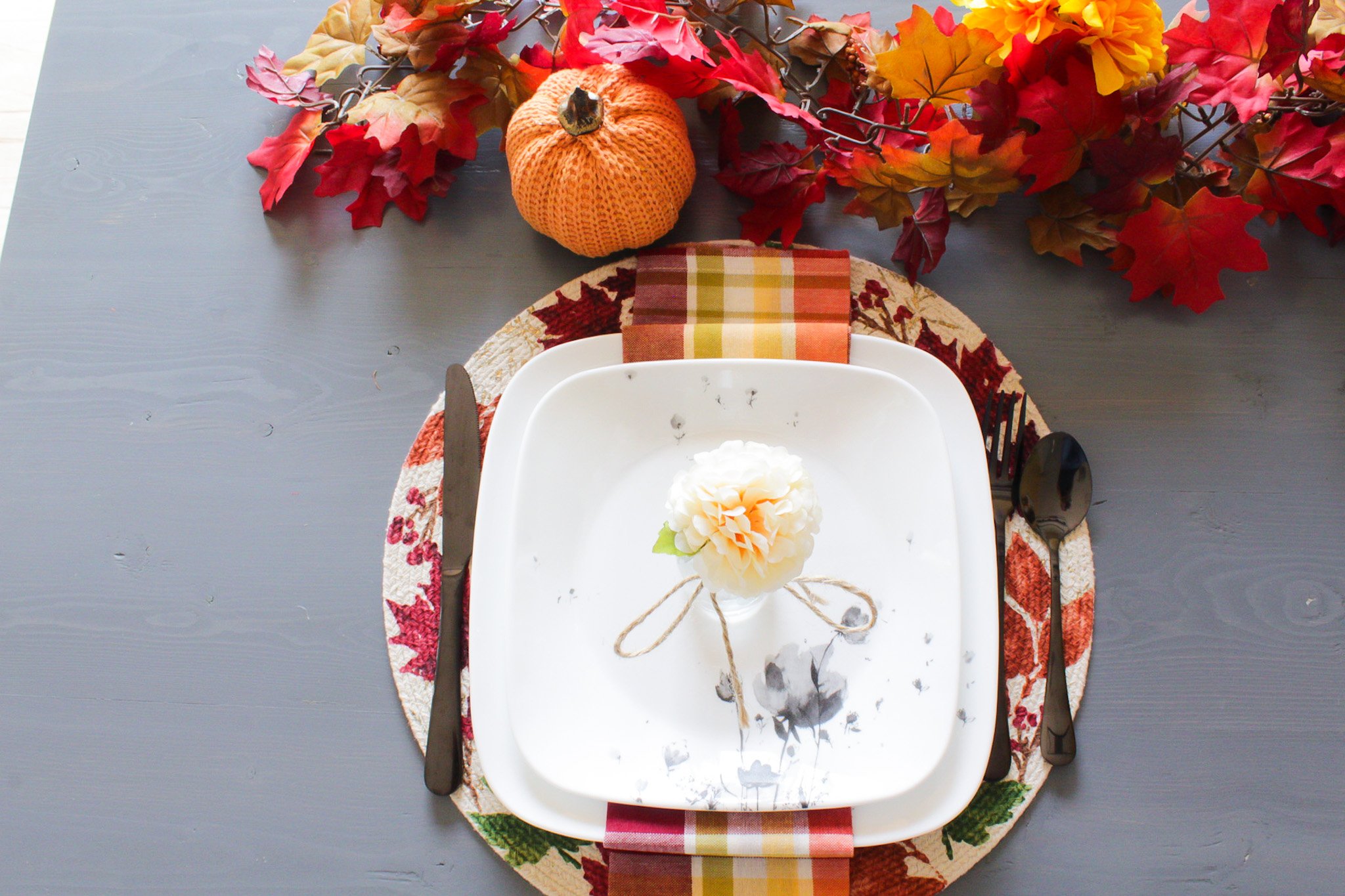 You May Also Like: The Holiday Planner (Printable Download)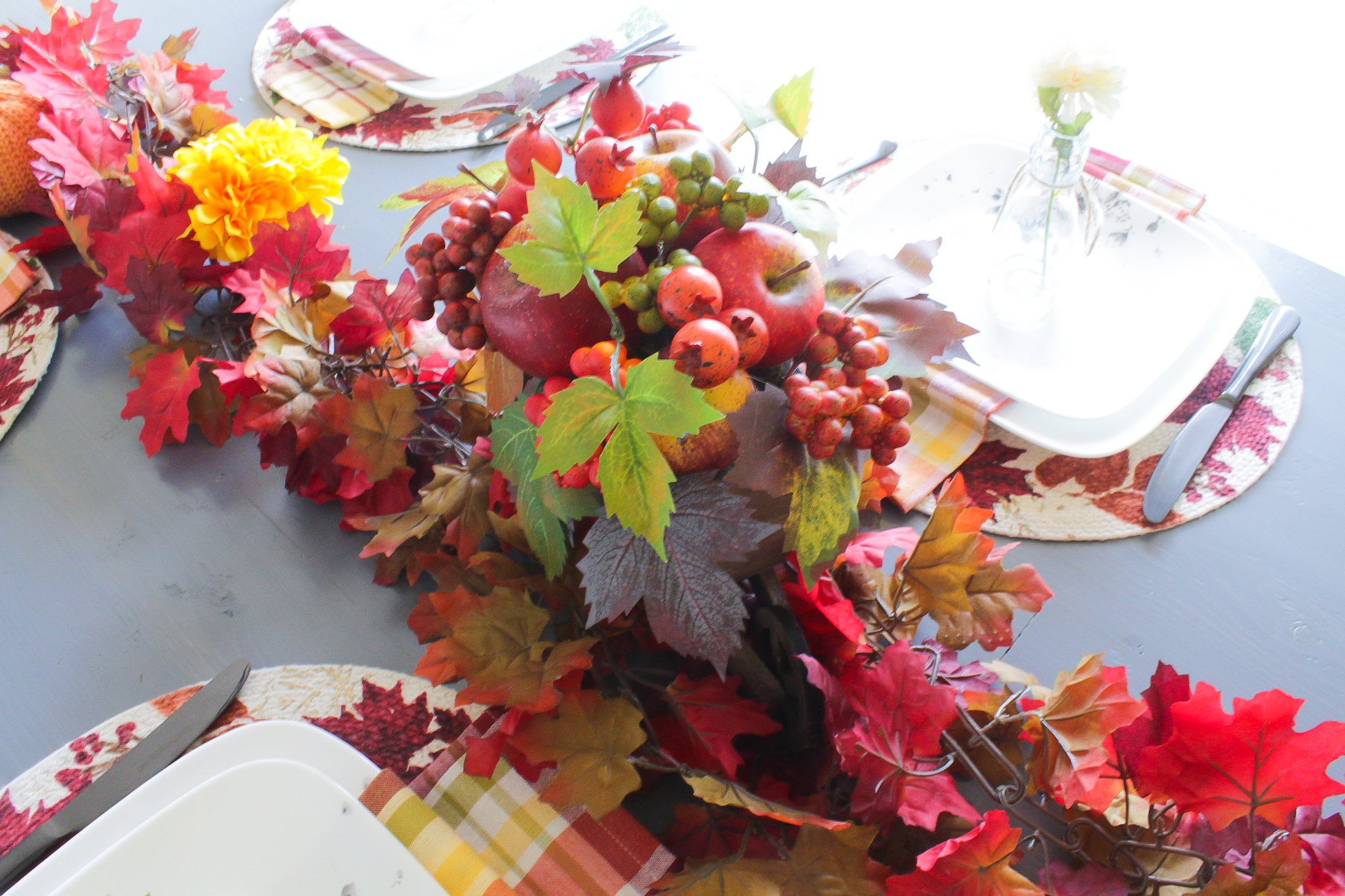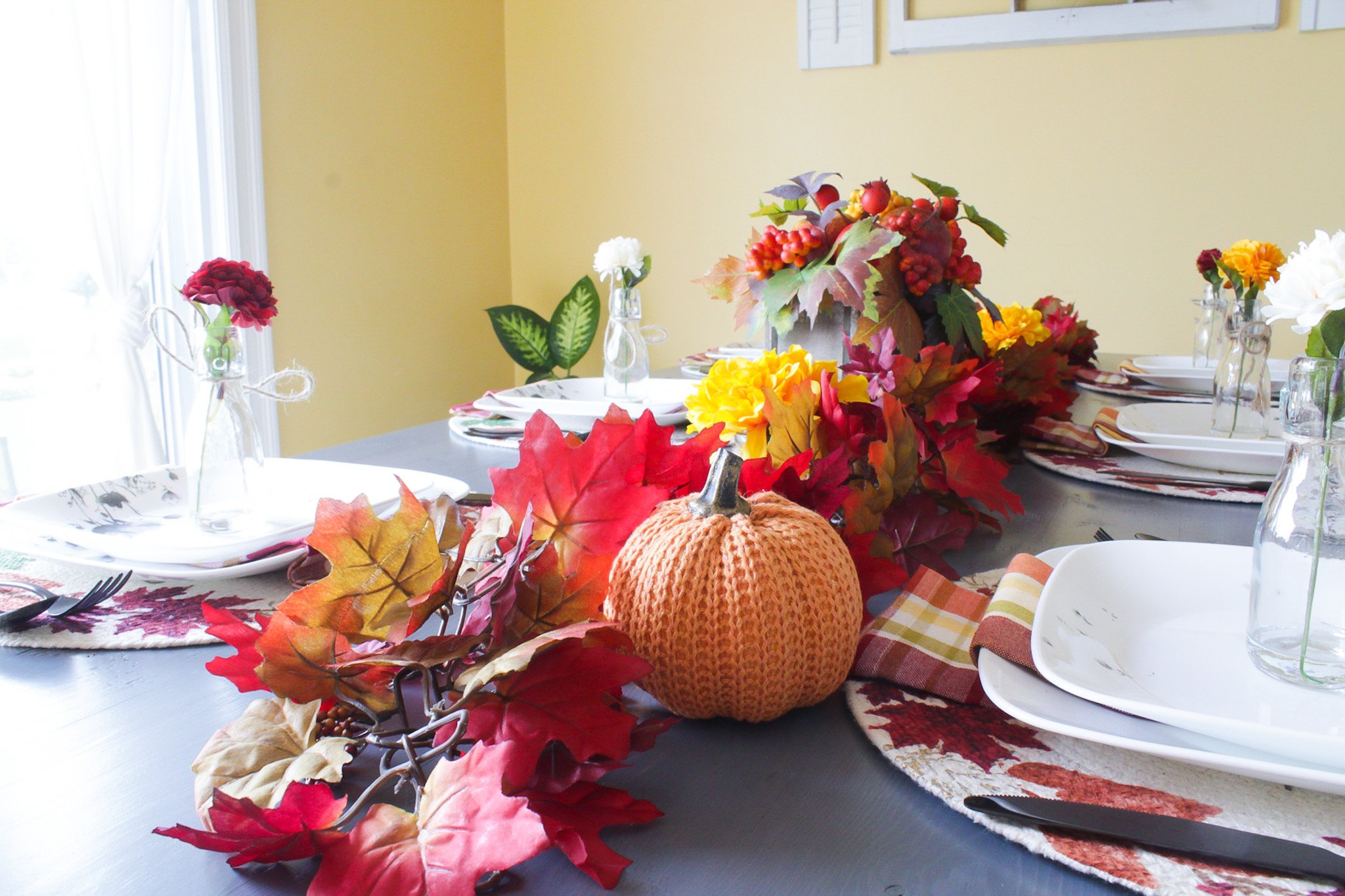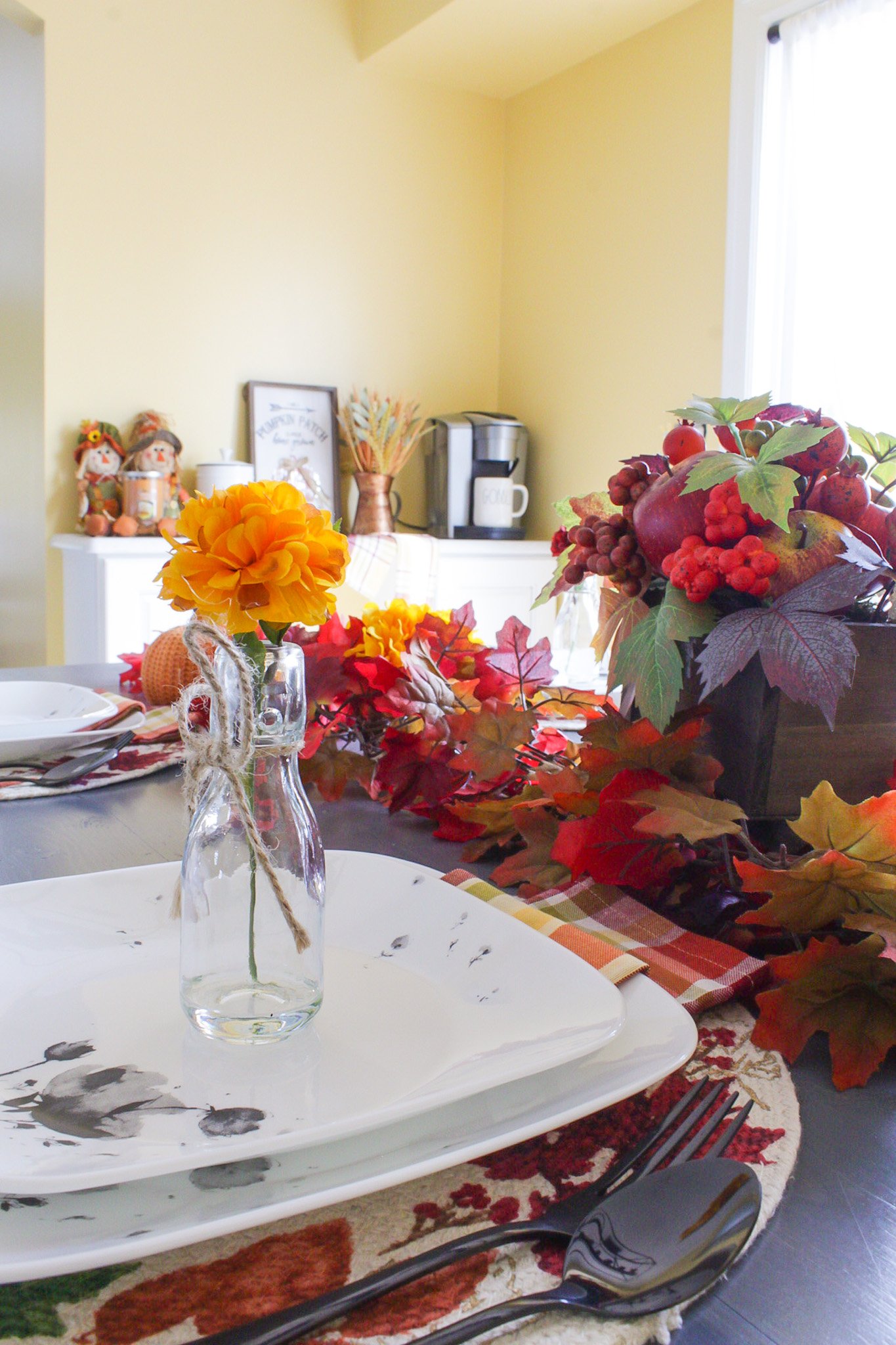 With how affordable the tablescape decor was, I had just enough in my budget to find some decor for the coffee bar as well to help tie these two areas in together well.
And I'm still crushing hard on this pumpkin patch sign and golden autumn vase I found!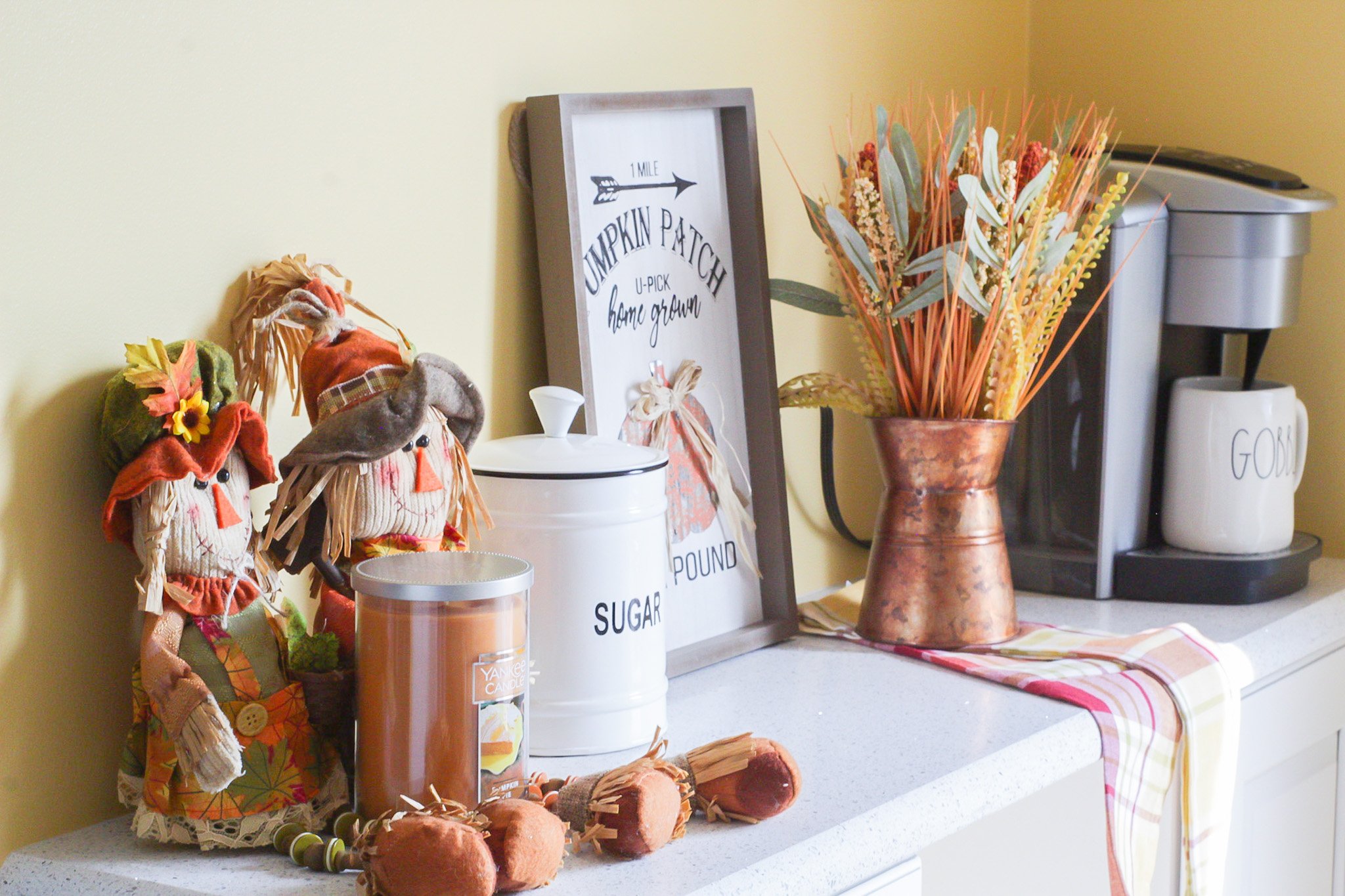 I'm also a sucker for scarecrows – how cute are these two?!
Christmas Tree Shops had an amazing selection of candles as well.
I picked up a yummy-smelling Yankee Candle in a Pumpkin Pie scent.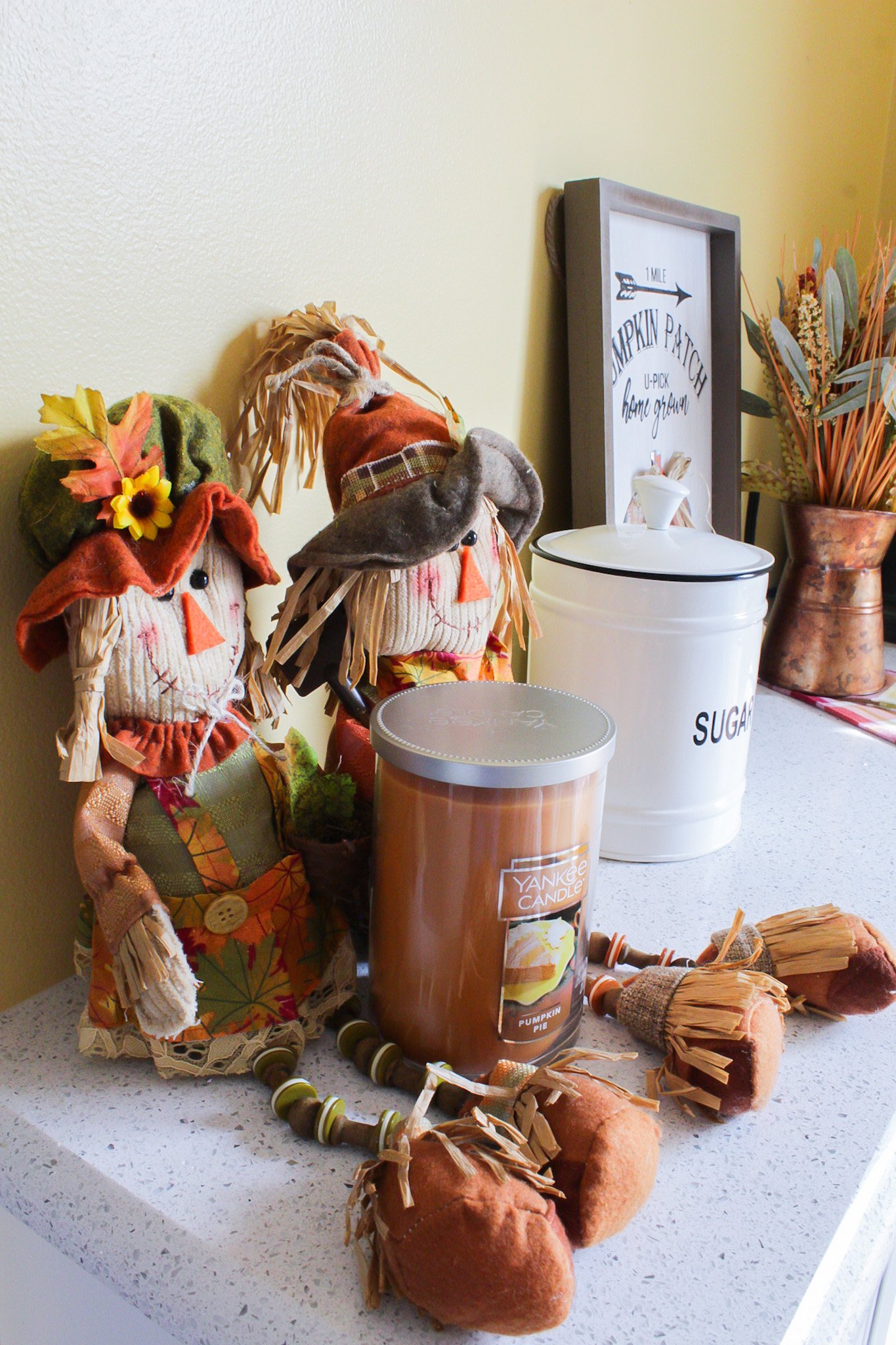 I'm so in love with our Fall decor from Christmas Tree Shops!
I can't wait for our family to see our tablescape and Fall finds when they come over to visit.
---
Have you started decorating for Fall yet? Let me know in the comments below!