15 Family Christmas Games to play this Holiday season…
---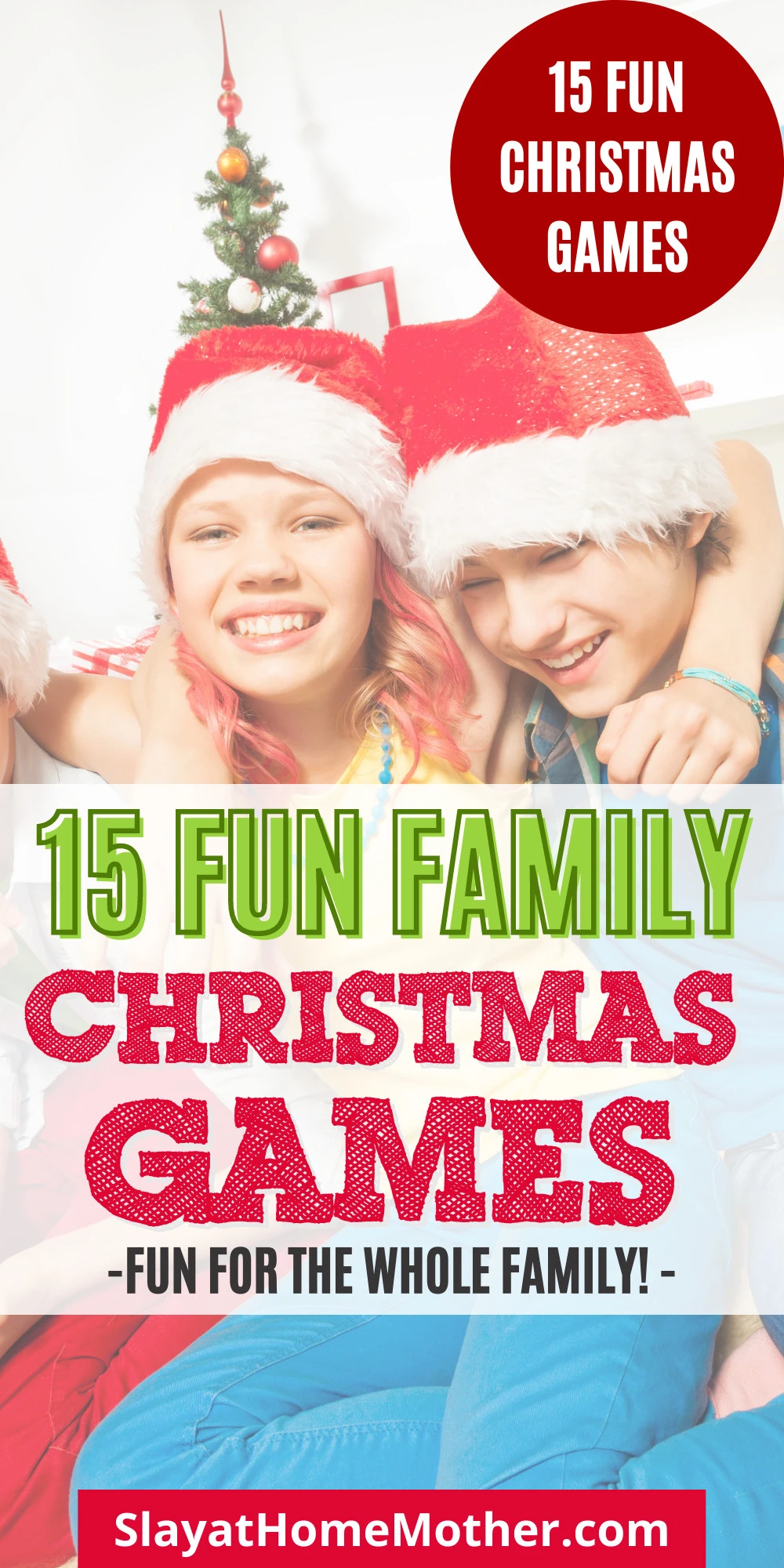 Looking for some fun party games for your next family Christmas get-together?
Try these games and ideas!
These will entertain for hours!
I've included a few that our family loves to play together as well – we always have a blast together.
*This post contains affiliate links, however, all opinions are my own, as always.
Elf Trivia Christmas Game
Who doesn't love the movie, Elf?
The Elf Trivia Game will have your Christmas Party Guests on the edge of their seats scrambling to get the answer out before anyone else.
It will be LOUD, it will be full of energy, and it will be FUN … as long as you don't invite a bunch of cotton-headed ninny muggins.
Christmas Scattergories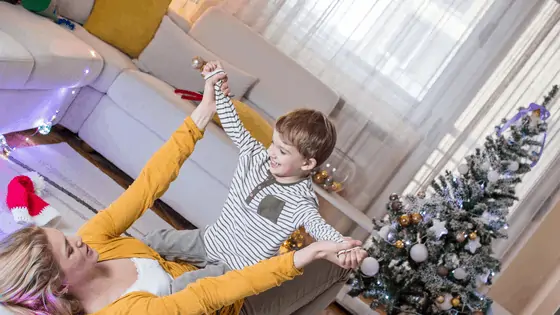 Have lots of family fun this Christmas with these Christmas scattergories printables, either play with the original game or on their own.
This is fun for the whole family and a wide range of ages can participate.
Saran Wrap Ball Game
This is a super fun game – take a bunch of small items (our family tosses in a few gift cards worth $5 and $10), and wrap them up in saran wrap.
Start with one item and wrap the saran wrap around it several times. Add something else, and wrap around that a few more times. After adding several more items and wrapping, it will resemble a ball.
To play the game, you need dice, oven mitts, and a Santa hat.
The first person puts on the oven mitts and Santa hat and tries to peel away the saran wrap to get one of the items.
While they are trying to unwrap the saran wrap ball, the next player is rolling the dice until they get doubles. Once they get doubles, the first person has to stop and give the oven mitts and hat to the second player to make attempts at the ball while a third player rolls the dice to get doubles.
This game takes a bit, and is super fun!
DIY Christmas Game: Water Bottle Bowling
Are you looking for some DIY Christmas games to do this holiday season?
This fun bowling craft with upcycled plastic water bottles is the perfect game to get the whole family involved and have some Christmas fun!
Christmas Light Scavenger Hunt

Start building holiday memories with the family with this printable Christmas Lights Scavenger Hunt.
This game is super simple and fun, just drive around your neighborhood looking at the colorful lights and make it into a game!
Christmas Bingo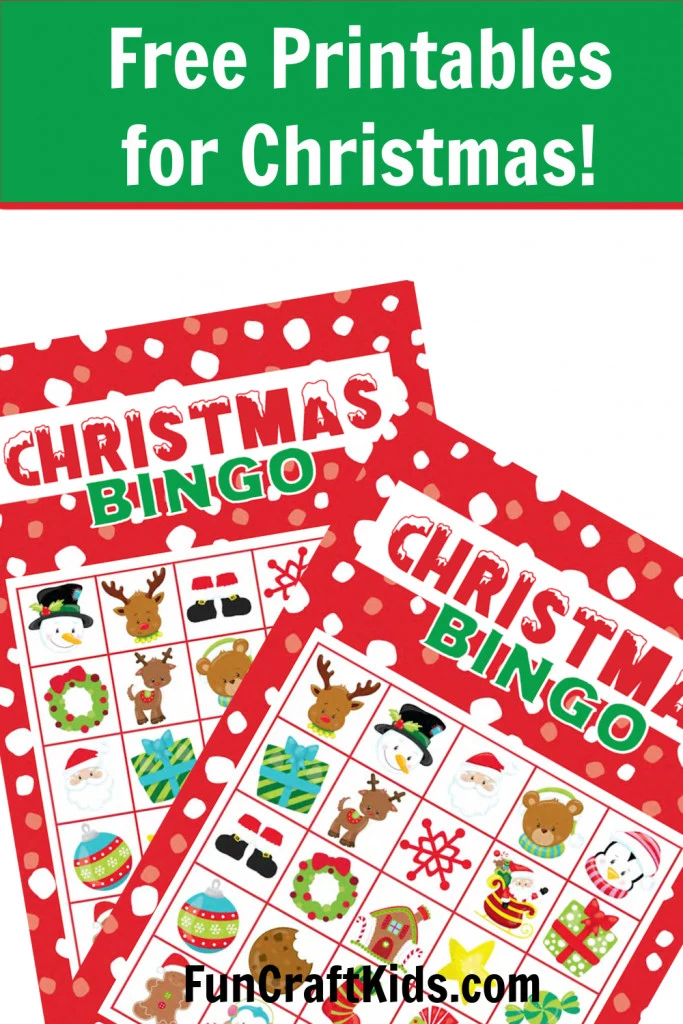 Have fun with this simple Christmas Bingo game – print and go!
Easy and simple fun for the family this holiday season!
Toilet Roll Snowman Bowling
This Toilet Roll Snowman Bowling is another great DIY bowling game!
Depending on if you have a few spare toilet rolls laying around the house this game is fun and simple for the whole family.
Pantyhose Antlers Game
To play this game, you'll need pantyhose and balloons.
Our family uses red and green balloons. We also play this game in pairs – it goes quicker that way!
To play, each pair of players will start blowing up medium-sized balloons, tying them off, and stuffing them in the legs of the pantyhose.
Once each leg of their pair of pantyhose has 4 balloons each, they put the pantyhose on their head to finish the game!
Whoever puts their finished pantyhose pair on their head first wins.
Pin the Nose on Rudolph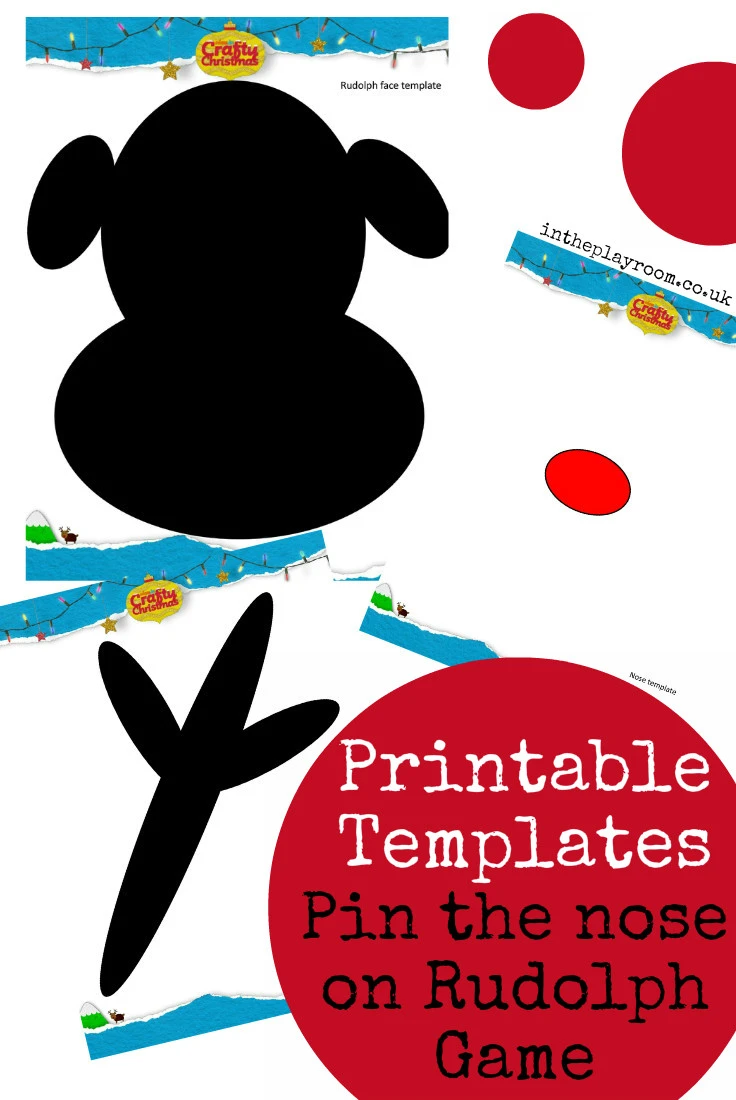 Have a family game of Pin the Nose on Rudolph with this free printable.
Great fun for festive family parties!
Christmas Dice Game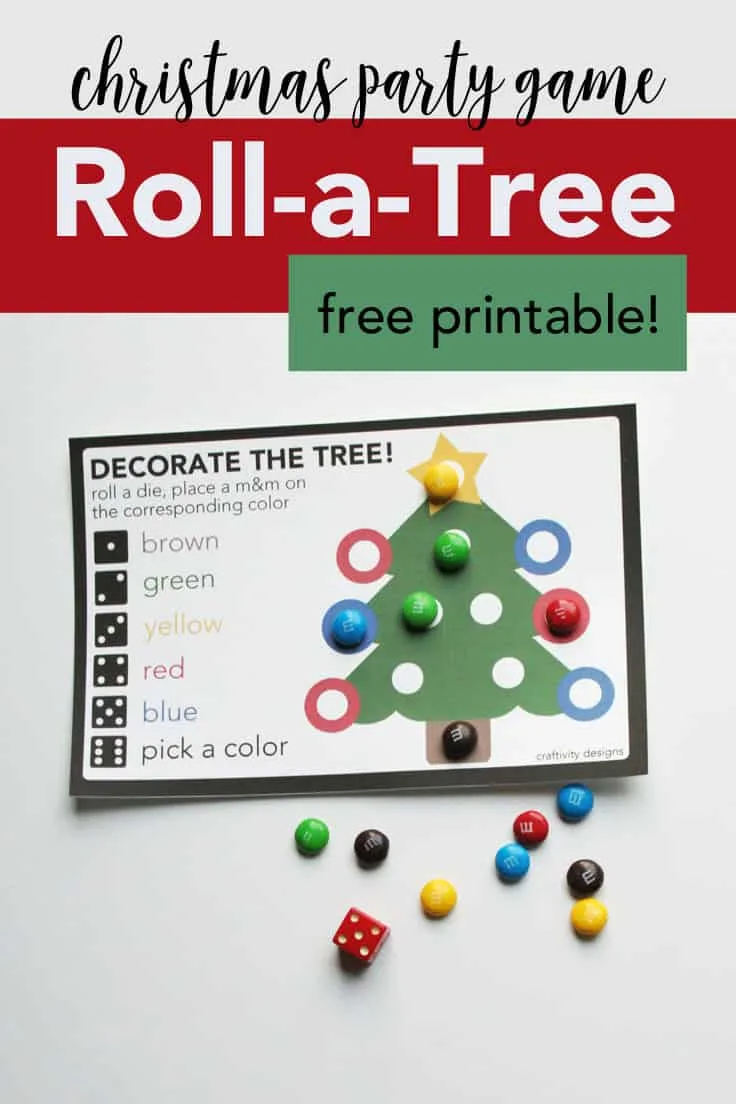 This fun Christmas Dice Game: "Roll a Tree" is a great holiday game with kids or a large group!
It's fun to see who can fill up their tree first and there is candy involved! What could your family not love about this game?!
Reindeer Wrap
This is a great game idea for pairs or couples!
You'll need brown crepe paper and some reindeer antler headbands.
To play, one person wraps the other in brown crepe paper from head to toe and top with reindeer antlers.
You can also opt to use clown noses for this game as well to mimic Rudolph!
Grinch Party Game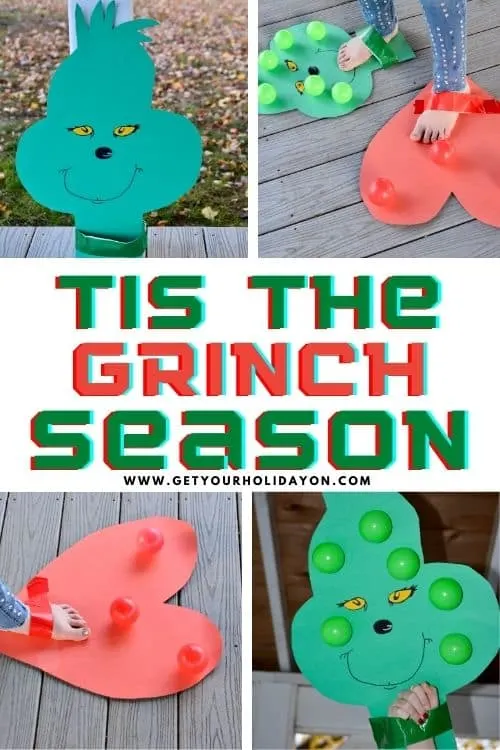 Tis the season with a Grinch game idea!
Such a fun party game to play this holiday season!
Wreath Toss
For this game, you can grab Dollar Tree wreaths (or bulk discount ones like these from Amazon)!
Glue empty paper towel rolls to paper plates and have players toss them onto it.
The first player to land 3 wins!
Christmas Charades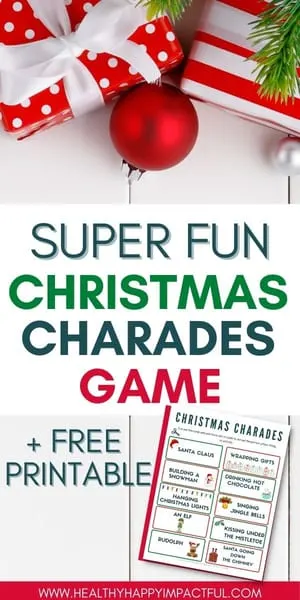 You'll love this easy Christmas Charades game!
It includes tons of ideas, plus the free printable can be used as a Pictionary game too.
Rudolph Race
For this game, you'll need red pom-poms and some vaseline.
Hang a picture of Rudolph across the room, dab some vaseline on his nose, and put a paper plate smeared with vaseline.
Players will dip their nose into the vaseline and touch it to the pom-pom to try to get it stuck to their nose.
Then they race to the Rudolph sign and try to get it to stick to Rudolph's nose.
The catch? They can't use their hands at all!