If you struggle with losing items through the gap in your bed frame behind the pillow – this gap filler is for you!
*This post contains affiliate links, however, all opinions are my own, as always.
With three options for placement on your bed, this gap filler is great for preventing your remotes, phones, or whatever else you have in bed with you from falling down between the mattress and bed frame.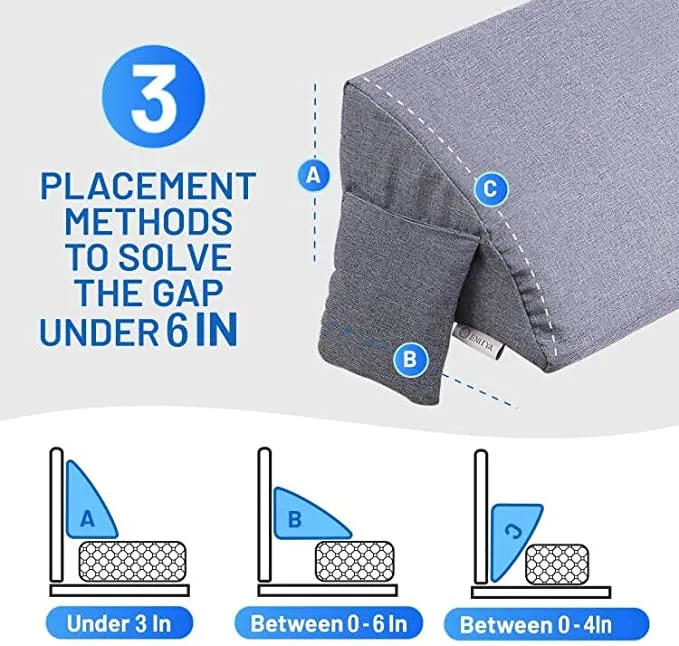 Be sure to click the 5% off coupon box before adding it to your cart on Amazon!