15 DIY Halloween Paper Crafts to make with your child this Fall…
---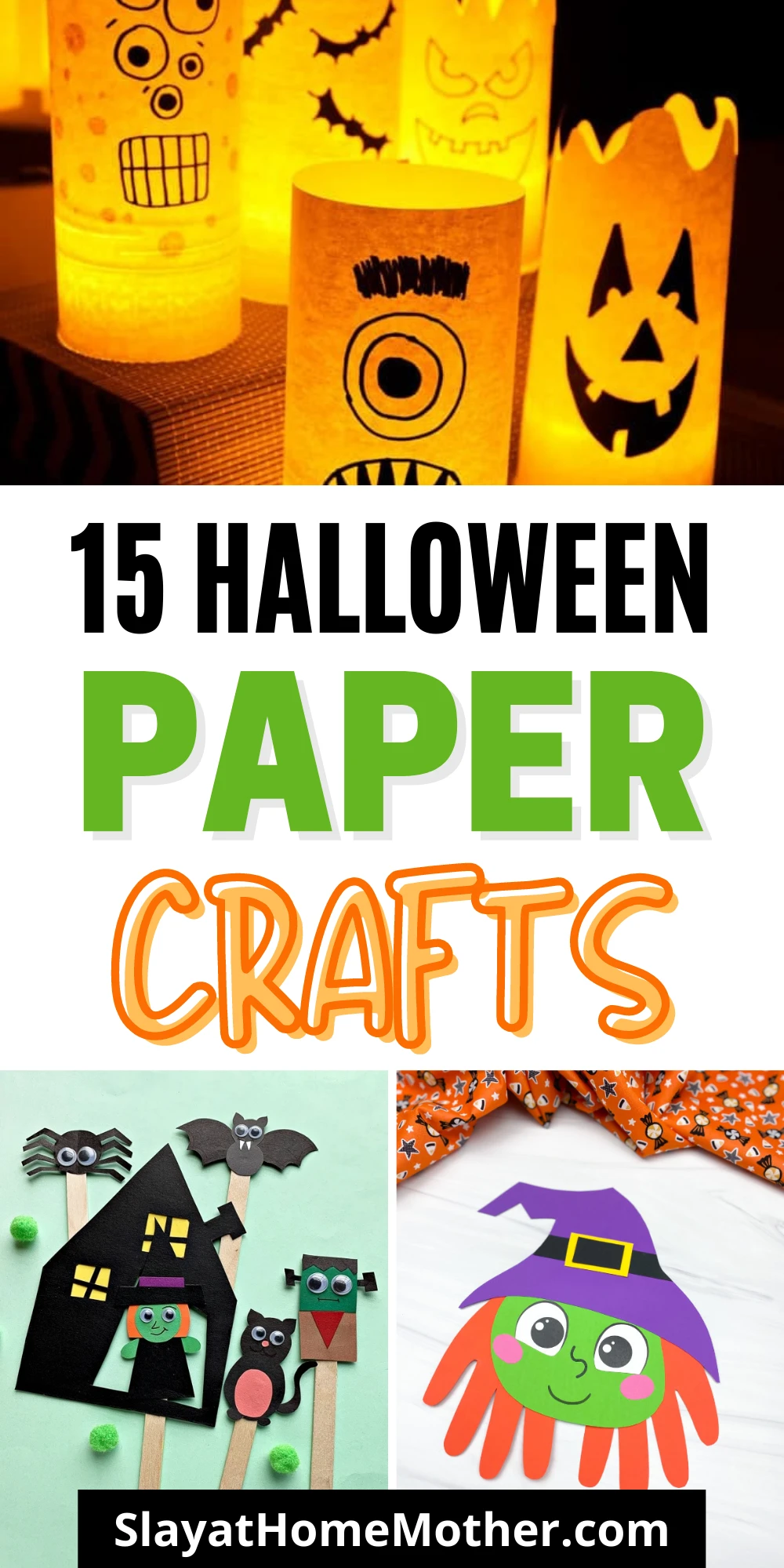 15 Halloween Paper Crafts
Try these easy Halloween paper crafts this spooky season with family, friends, kids, grandkids, and classrooms!
These crafts are very kid-friendly and super fun to create together.
Easy Origami Paper Garland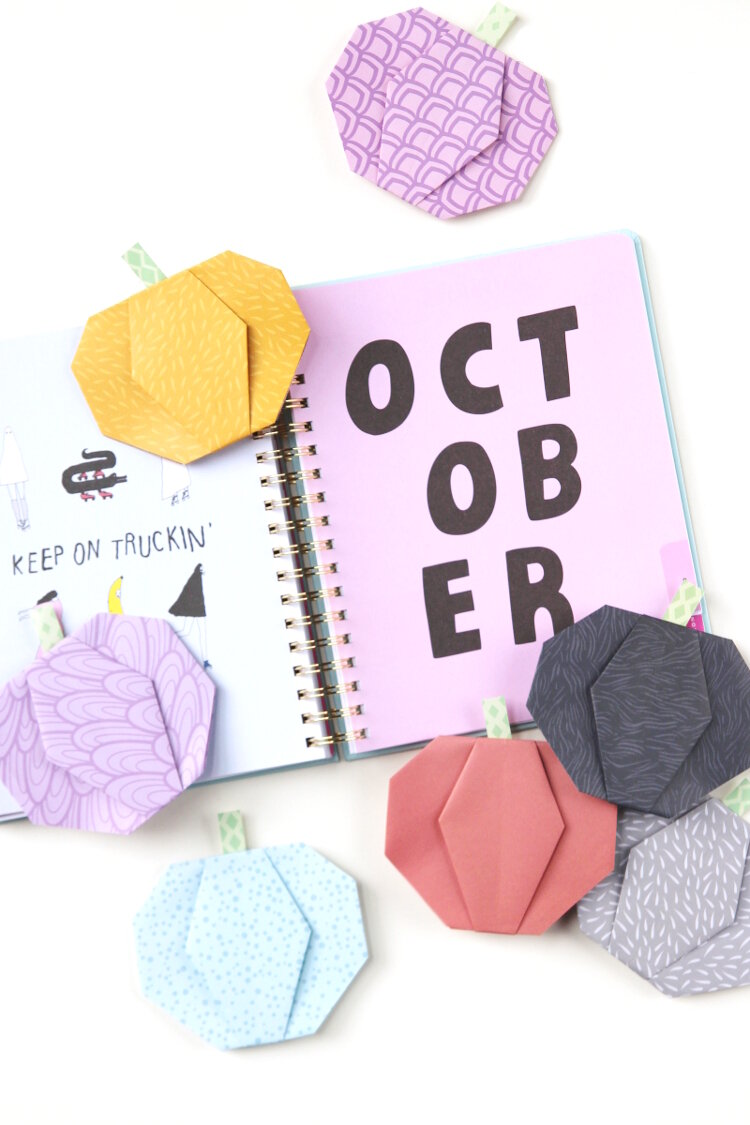 This simple pumpkin origami paper garland is a fun way to add to your fall and Halloween decor.
Easy for both kids and adults and no special skills needed!
Related: Easy Popsicle Stick Crafts For Kids – Great Rainy Day Activities!
Halloween Bottle Cap Bat
This easy bottle cap bat is a great Halloween craft to do with any age but the perfect activity for Preschoolers.
Fun and easy for the whole family!
Handprint Witch Craft for Kids
This Handprint Witch is easy to do with all ages!
A great craft to kick off the Halloween season and comes with a free template.
Halloween Crackers
Halloween Crackers are little tubes full of treats and candy with a cracker snap so when you pull the side it makes a loud snap, the tube opens, and treats fall out!
These are such a fun tradition to start with your kids for the holidays!
Bats on the wall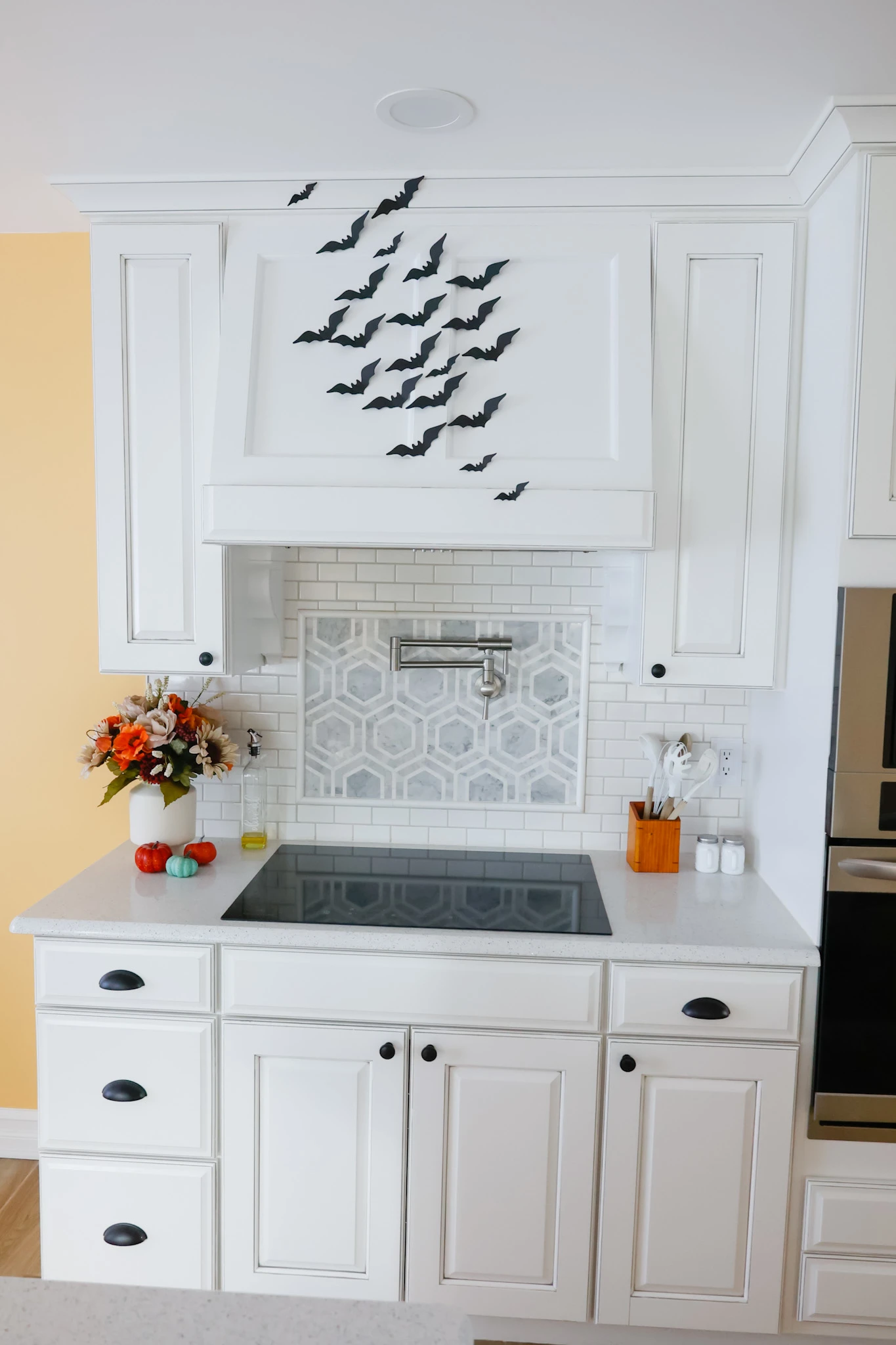 Get in the Halloween mood with these fun paper bats!
Comes with a free Design Space link for Cricut users so you can just cut and stick to the wall!
Paper Halloween Luminaries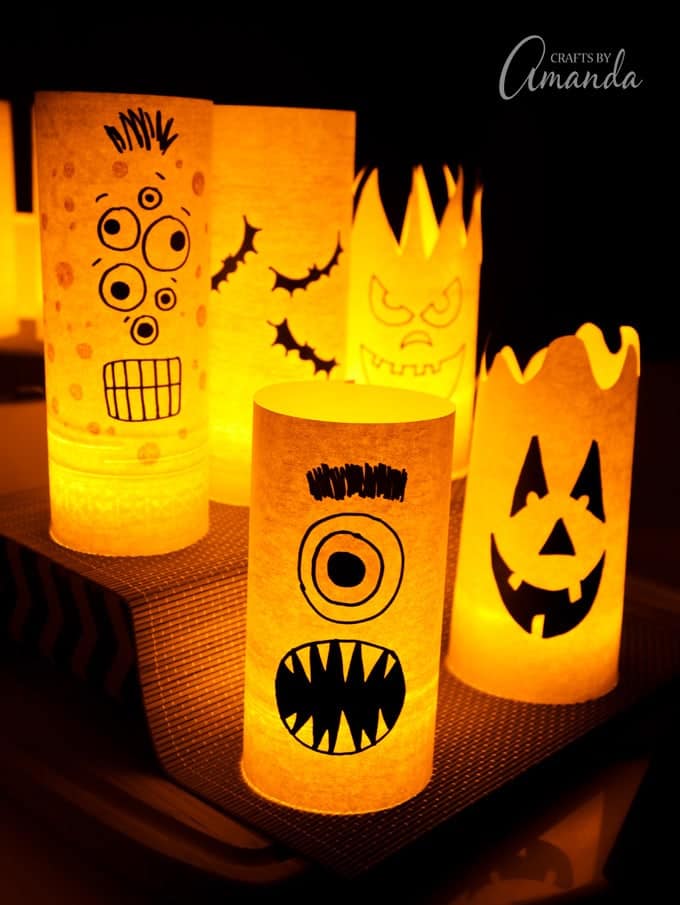 Keep your Halloween crafting simple with these Paper Luminaries.
By day they are fun window decorations and by night they are spooky, festive luminaries!
Halloween Puppets
Puppets are so much fun for kids to play with!
These cute Halloween Puppets are festive and will spark their imagination!
Paper Mummy Craft
These Paper Mummy Crafts are a super simple craft to do with your kids! Supplies needed are minimal as well!
Toilet Roll Stamp Spider
Toilet rolls can be used to make stamps for painting & paper! This Toilet Roll Stamp Spider is the perfect craft for Halloween and only takes 5 minutes!
You May Also Like: DIY Halloween Sign (A Cricut Tutorial)
Halloween Garland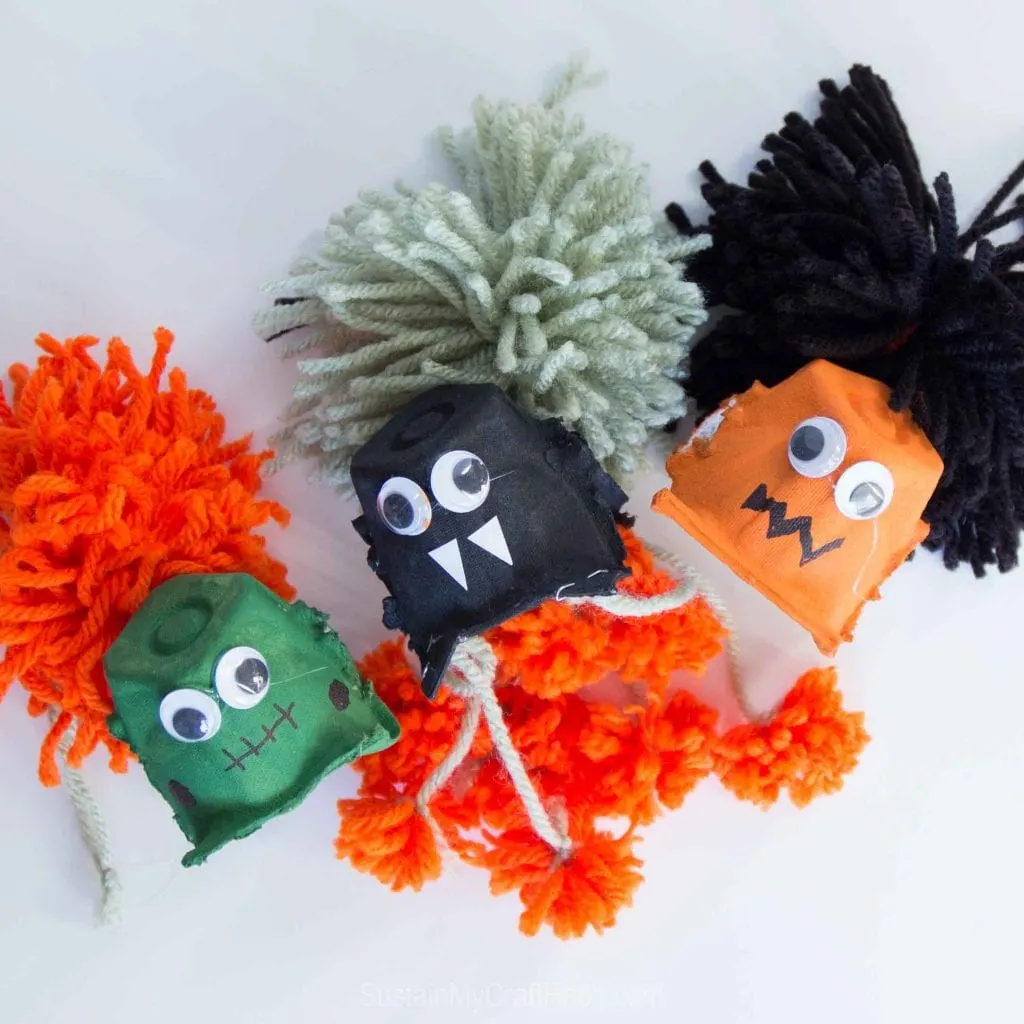 This fun and spooky Halloween garland is a great craft to do with the kids that turns into some fun Halloween decorations!
While spiders might not be the cutest creature – these little creatures turn out pretty cute.
Plastic Cup Halloween Bat
This fun, festive bat can be made with a few simple things you probably already have around the house!
Get into the Halloween spirit with this fun and simple craft!
Halloween Bookmarks
These fun Halloween Bookmarks can also double as puppets!
A fun and easy craft for your Halloween-loving kid!
Clothespin Crafts For Halloween
These Clothespin Crafts are super cute and with a Cricut, you can get amazing precision! The tutorial comes with a free template!
Witch Haunted House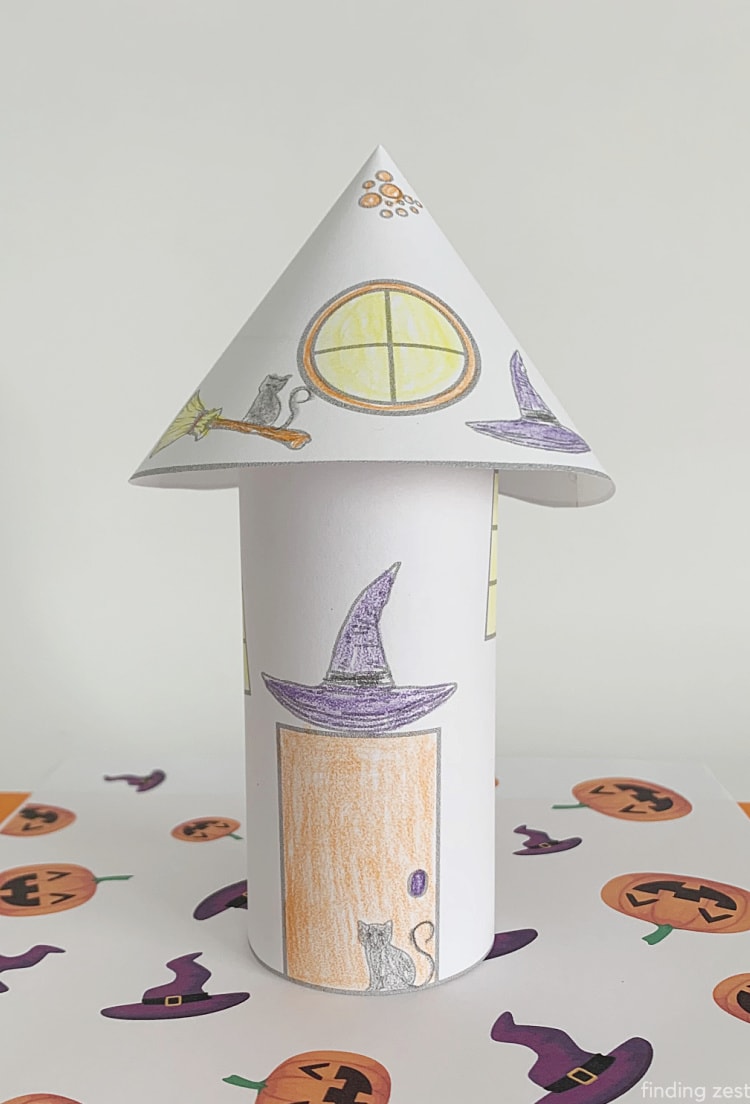 Looking for a super simple Halloween craft – this Witch Haunted House is it!
A fun and simple coloring page that can be folded into a witch house at the end. The tutorial comes with the coloring page template!
Crepe Paper Bat Garland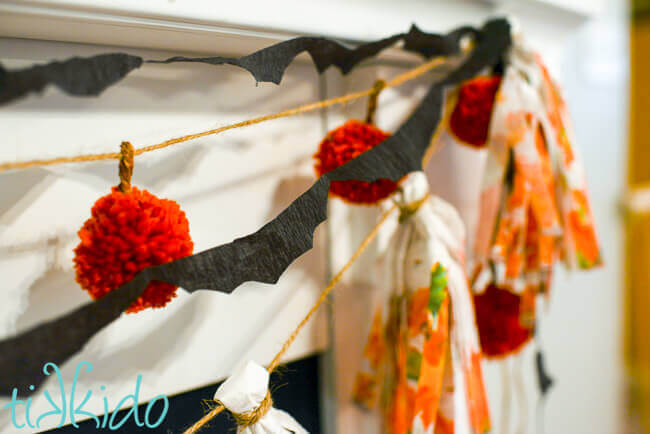 This cute and simple Crepe Paper Bat Garland is a great craft to get your kids helping with the Halloween decorations!
Comes with a free template and all you have to do is cut!