Learn how to make this easy DIY gift idea that friends and family will LOVE: Homemade Vanilla Extract, plus free printable homemade vanilla extract tags…
---
Making your own homemade vanilla extract is so fun!
I'll be sharing how we make ours, and what ingredients you'll need…
I also have a signup form at the bottom of this post for the printable tags you can use to decorate your extract bottles.
*This post contains affiliate links, however, all opinions are my own, as always.
Homemade Vanilla Extract Ingredients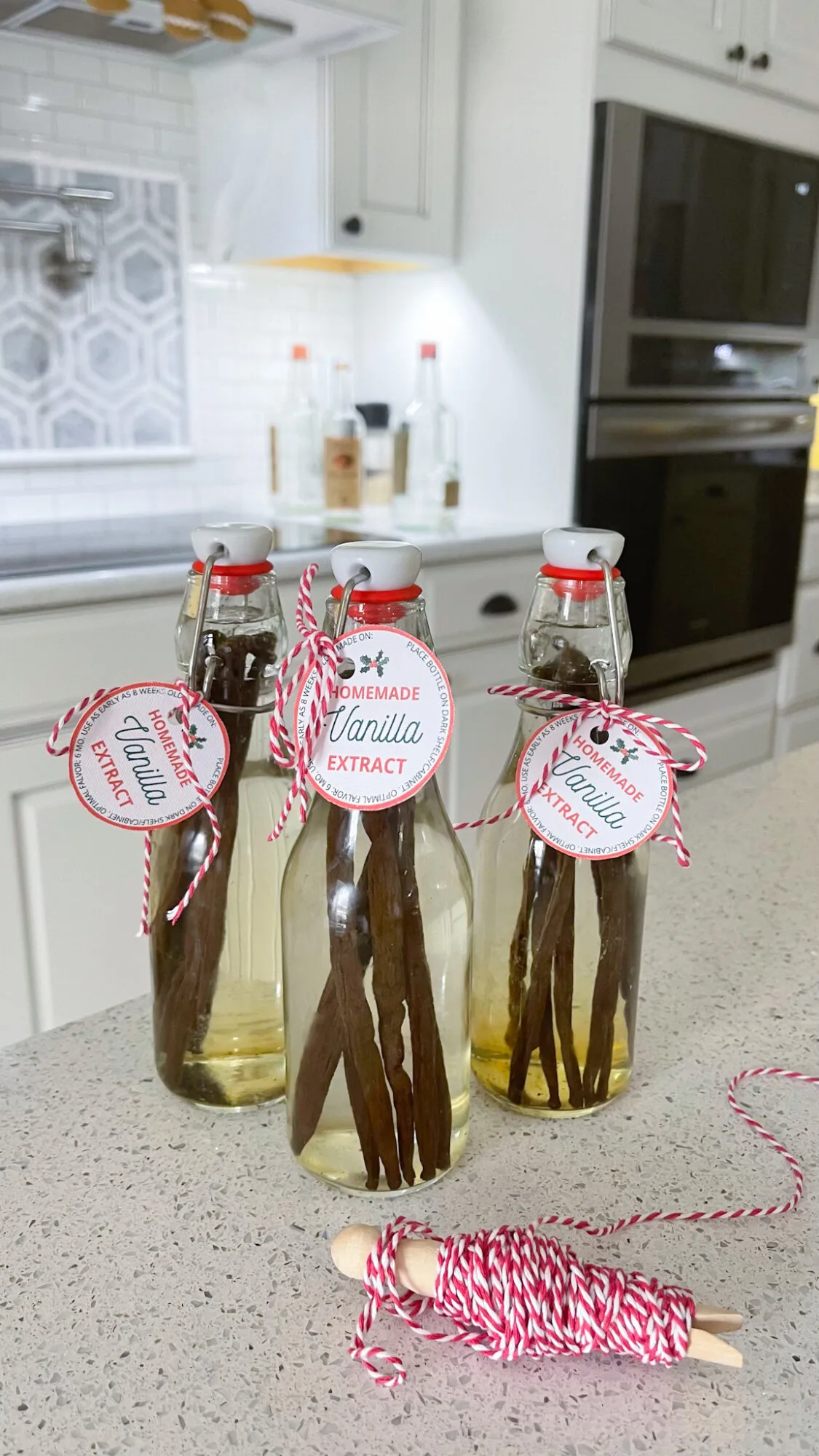 To make your own homemade vanilla extract, you'll need:
vodka (the cheap stuff counts, too!)
Grade B Madagascar vanilla beans (you can also use Grade A, but Grade B is considered to be better for extracting)
printable tags (optional)
For each 8 oz. bottle of vanilla extract, you'll need about 6 vanilla beans.
How To Make Homemade Vanilla Extract
With a knife, slice each vanilla bean down the center to expose the seeds.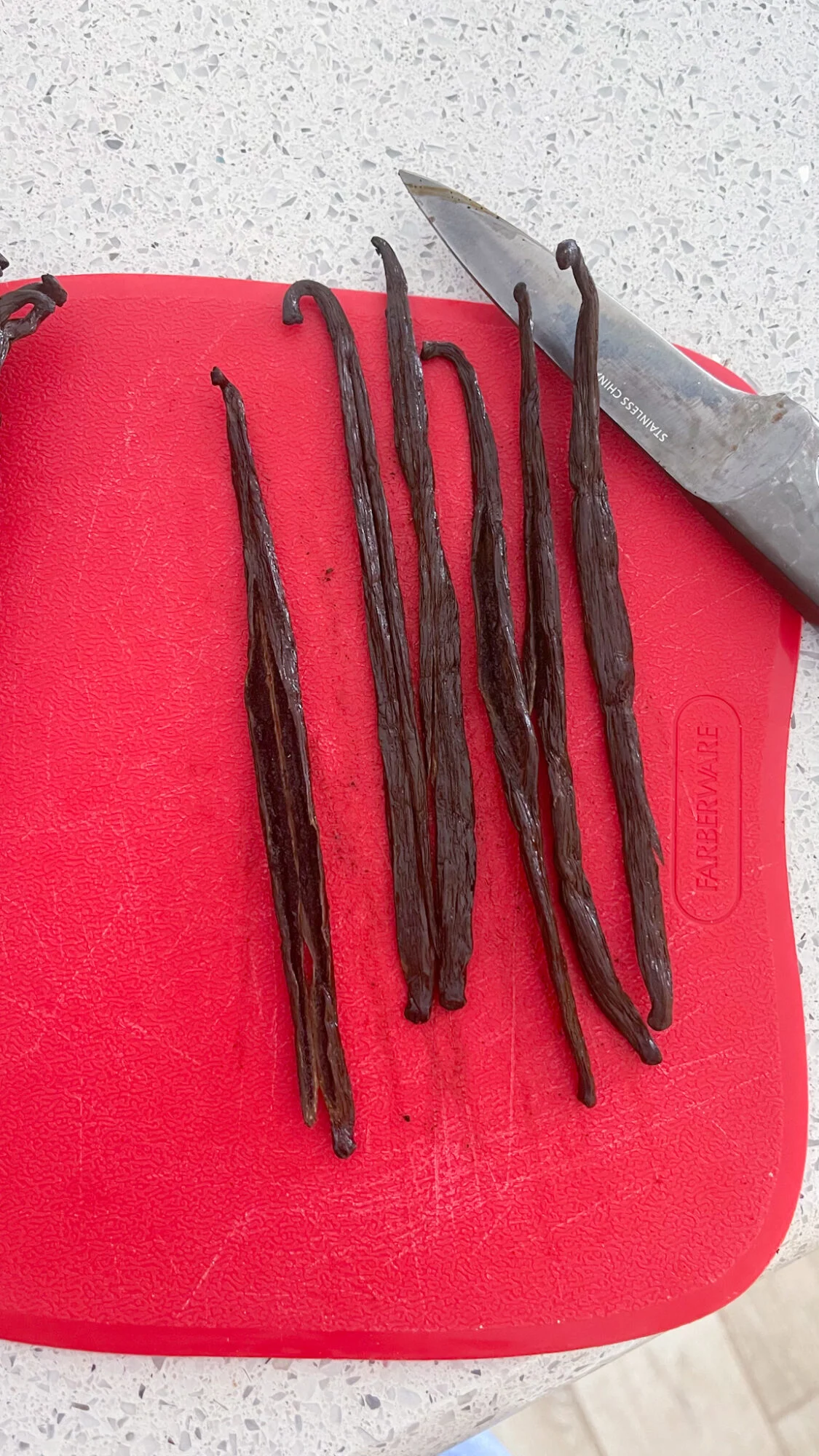 Place about 6 vanilla beans in each jar, and completely submerge in vodka.
Seal with the jar top lid, and you're done!
Homemade Vanilla Extract Tags
Totally optional, but you can also print off some cute homemade vanilla extract labels like these: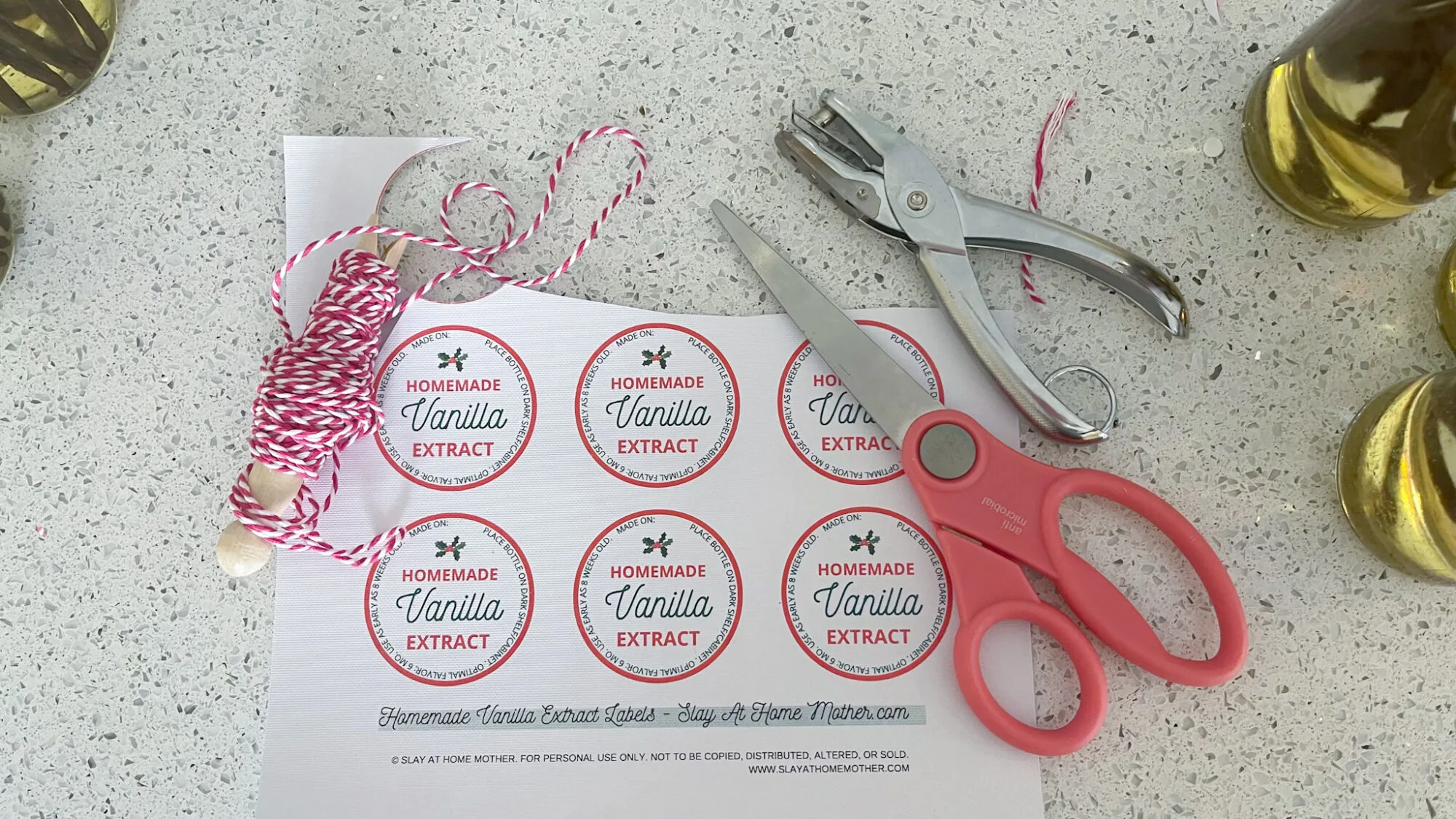 My labels include a space for you to write the date you made your DIY vanilla extract, as well as timing and placement for the recipient.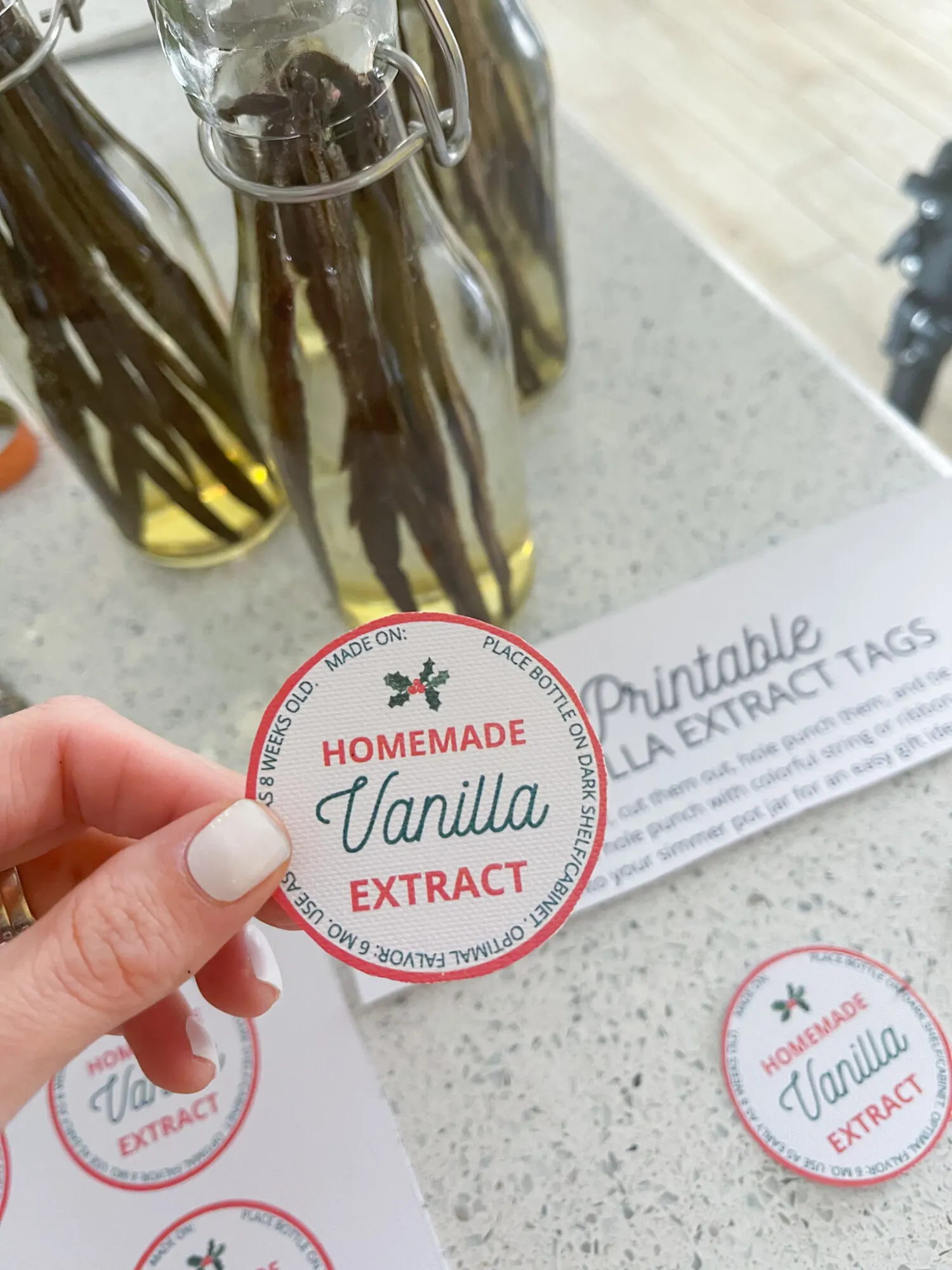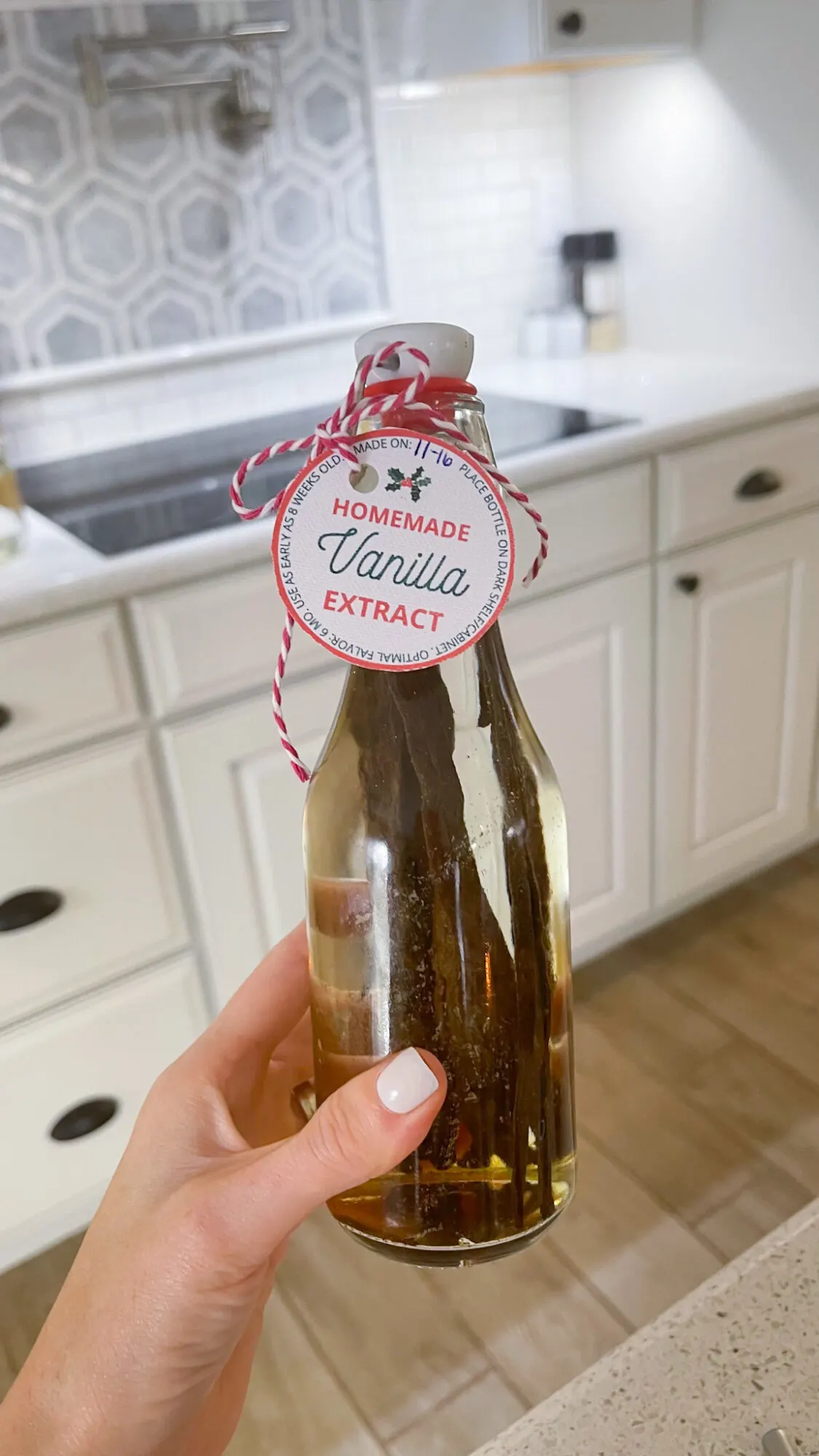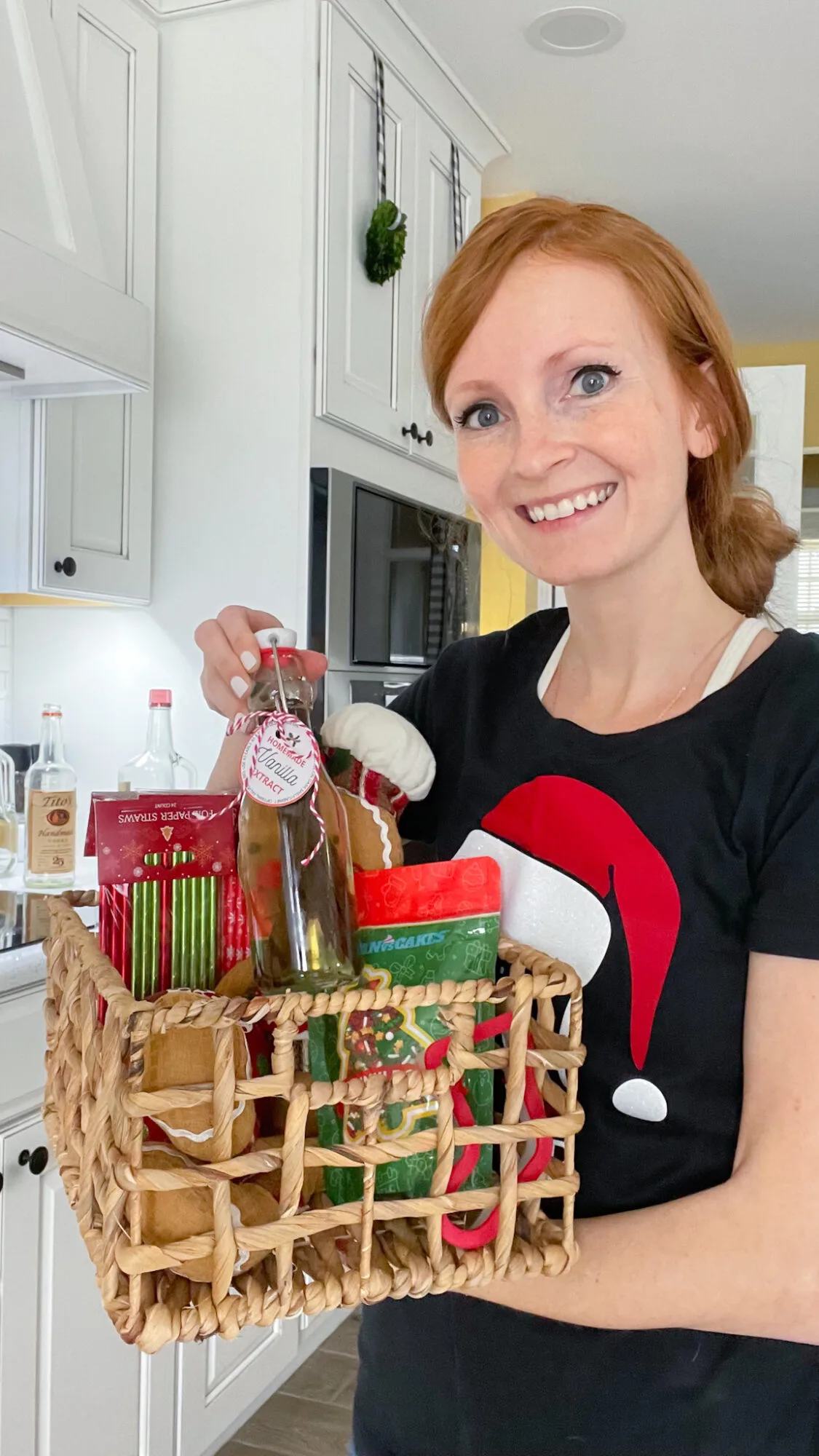 Pop your homemade vanilla extract bottles in a DIY holiday gift basket with other thoughtful gifts they'll enjoy this season!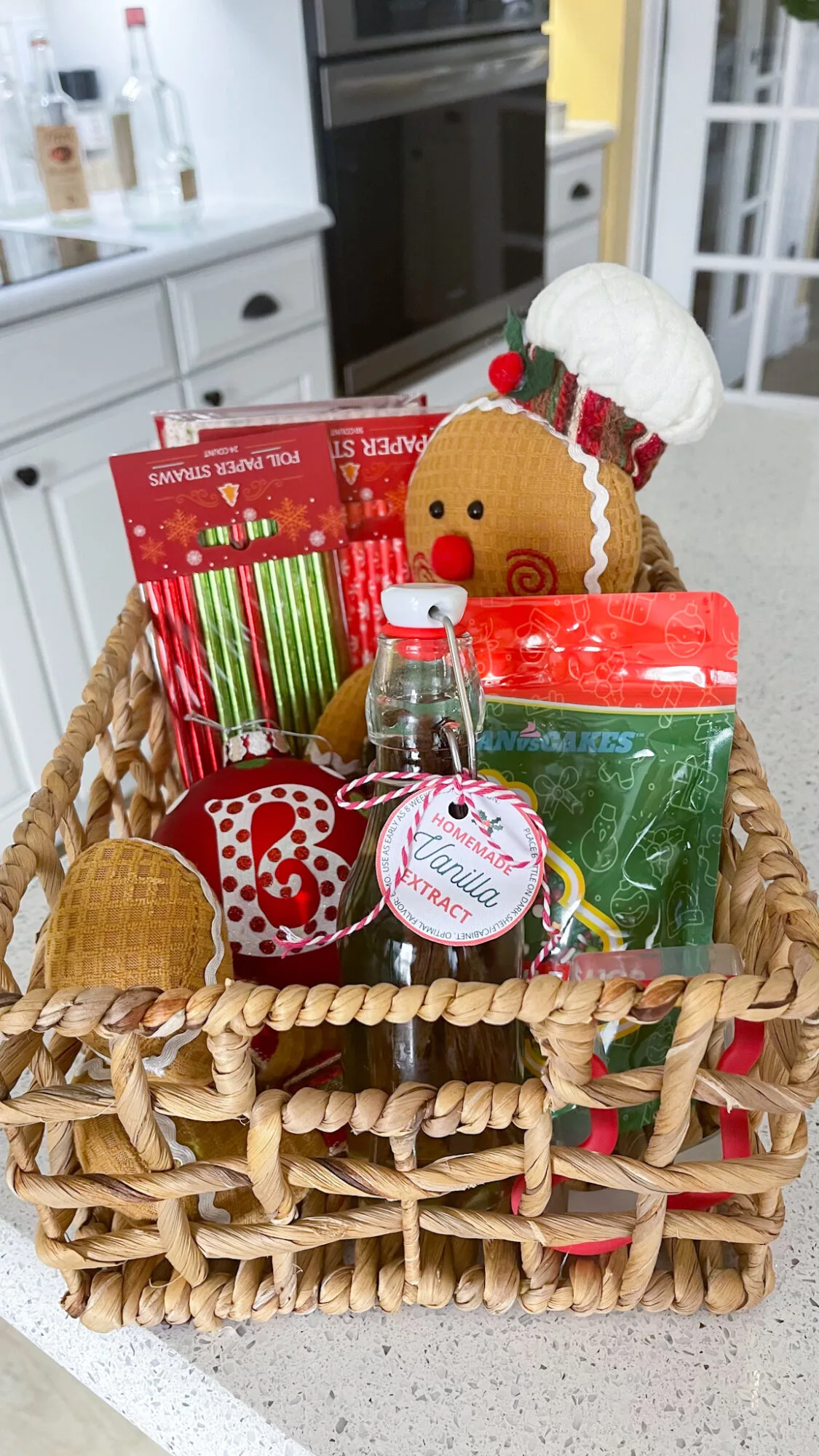 Have you ever tried to make your own DIY vanilla extract before? Let me know in the comments below.