Need some new neighbor gift ideas? Shop with me at Christmas Tree Shops and put together an amazing New Neighbor Gift Basket…
---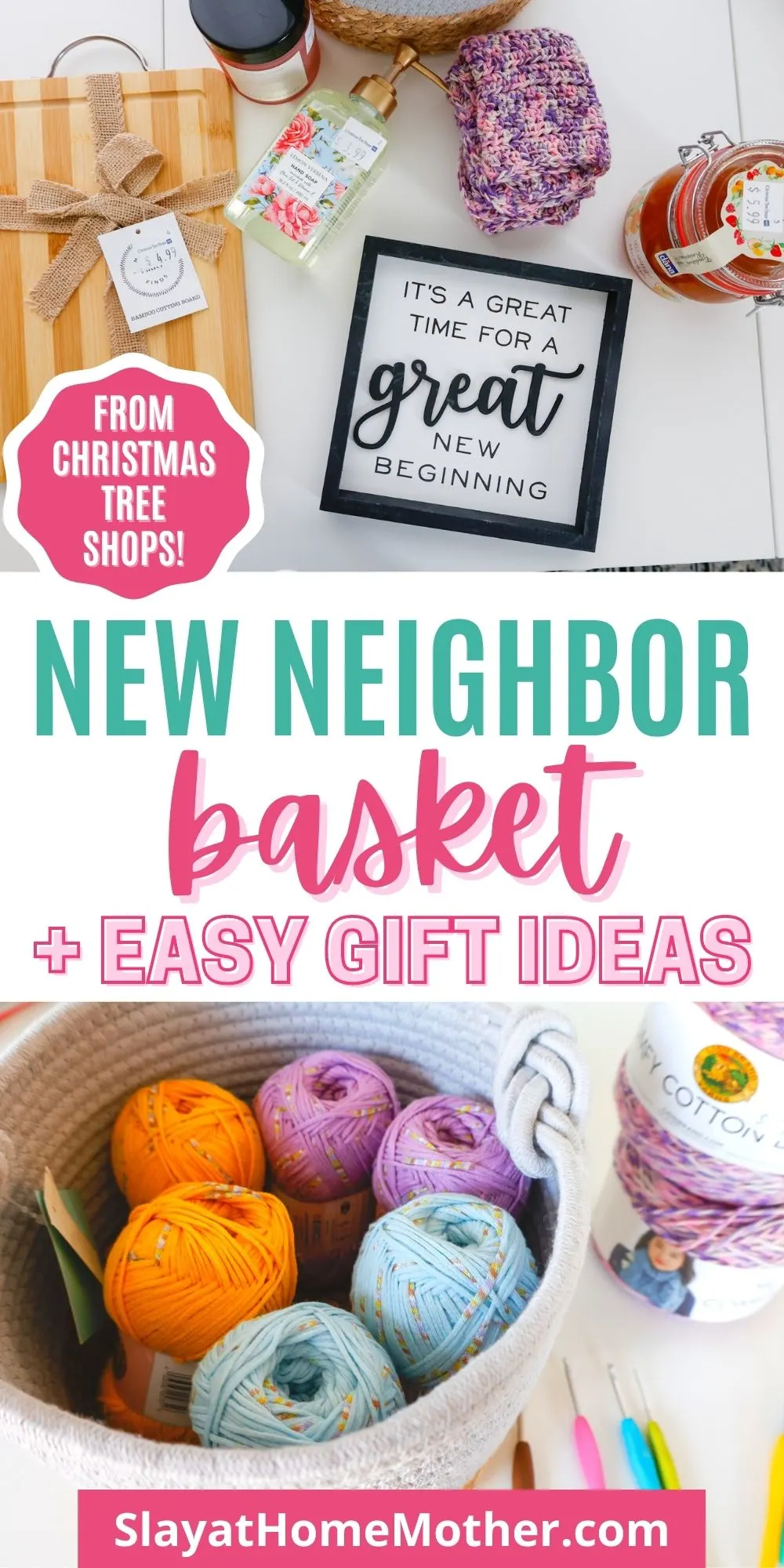 This post is in partnership with Christmas Tree Shops, a brand I love. All opinions are my own, as always.
New Neighbor Gift Ideas
We have new neighbors!
I'm really excited that a couple just bought the lot next to ours and is building their new home to retire in.
Since we just moved in last year, and they're moving in to retire – we're going to be neighbors for a very long time!
I want to help welcome them to the neighborhood, but also start off our 20+ year relationship on the right foot ;).
One of my favorites stores to shop at for home decor and home finds that are budget-friendly is Christmas Tree Shops. I also found out they have yarn in store for a limited time and thought it would be the perfect place to find some gift basket goodies to grab.
I love going through the different aisles to find what I'm looking for (and some surprise items I never knew I needed), it's like a treasure hunt and I always try to make two full rounds through the store so I don't miss anything!
If you've never been, I can't recommend it enough – look at the amazing decor items they have in stock right now…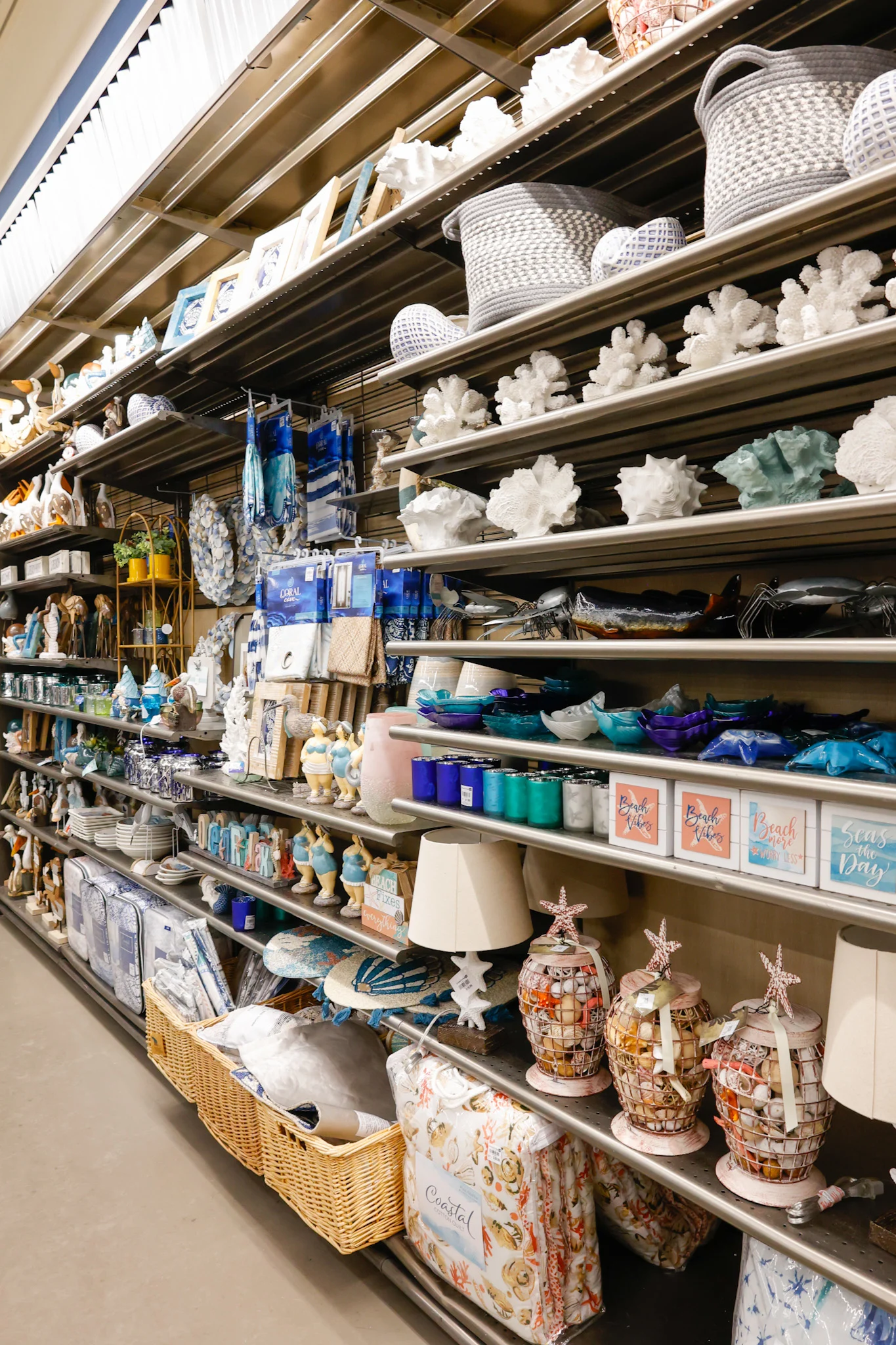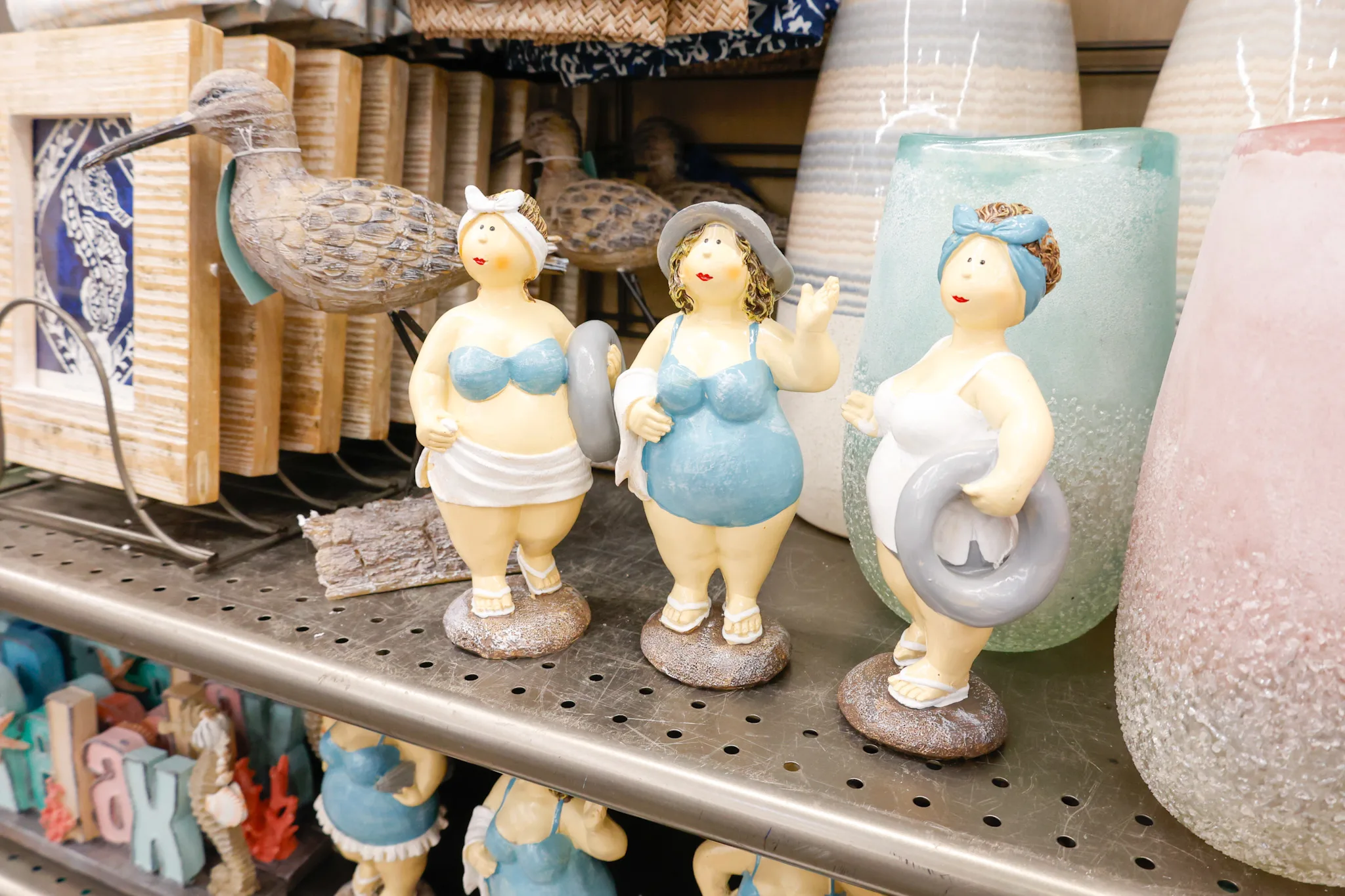 All of the nautical decor was calling my name!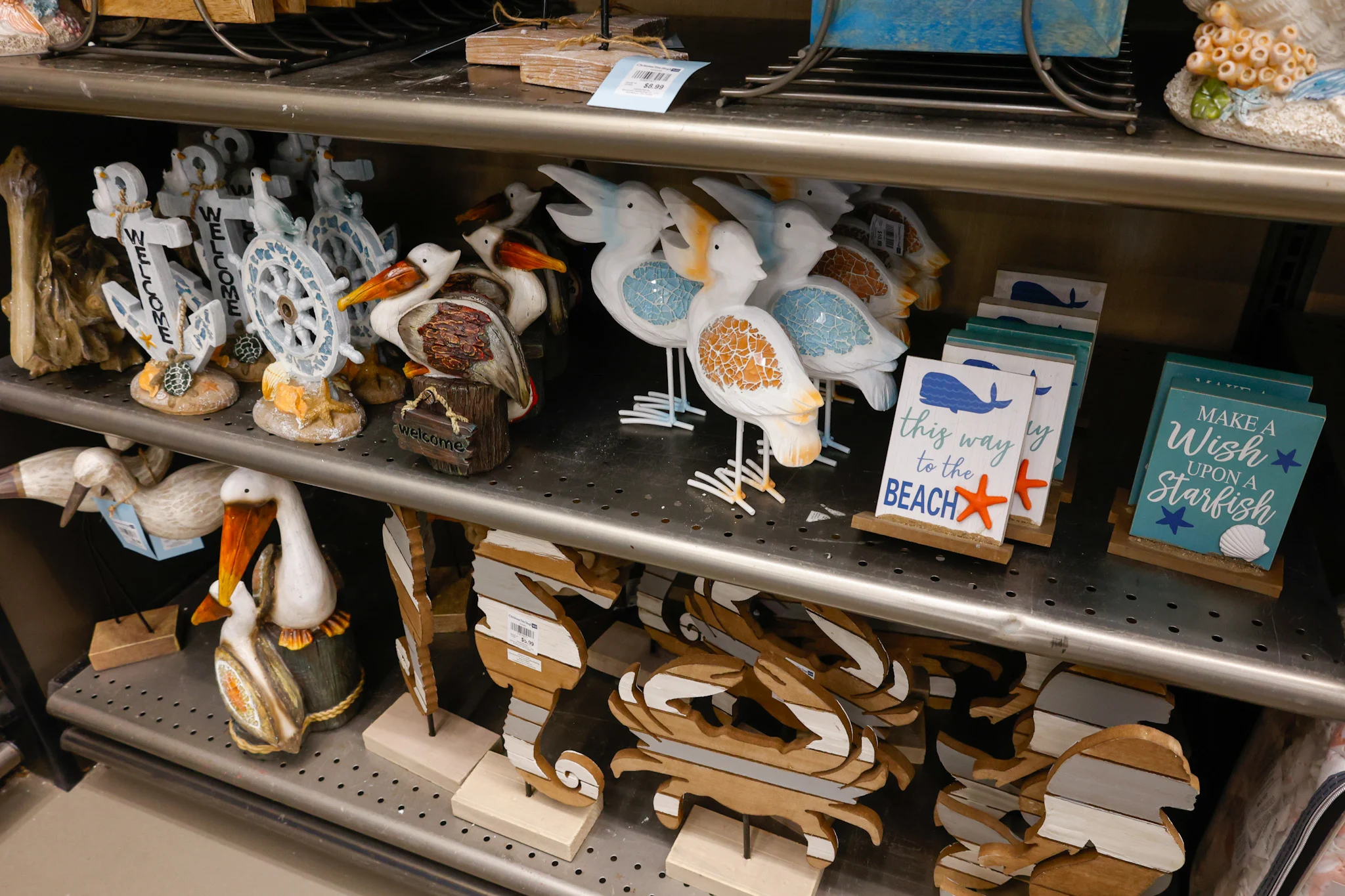 It's seriously SO fun to shop there.
Here are some ideas of what you can include in a new neighbor basket…
Choose A Basket They Can Reuse
I love receiving gift baskets – especially personalized ones!
But I always feel so horrible when it comes time to figure out what to do with the actual basket.
I hate the idea of tossing it, but most local churches and donation centers around us don't accept random baskets.
I grabbed this cute knotted handle basket from Christmas Tree Shops, from their Petal & Stone country cottage collection…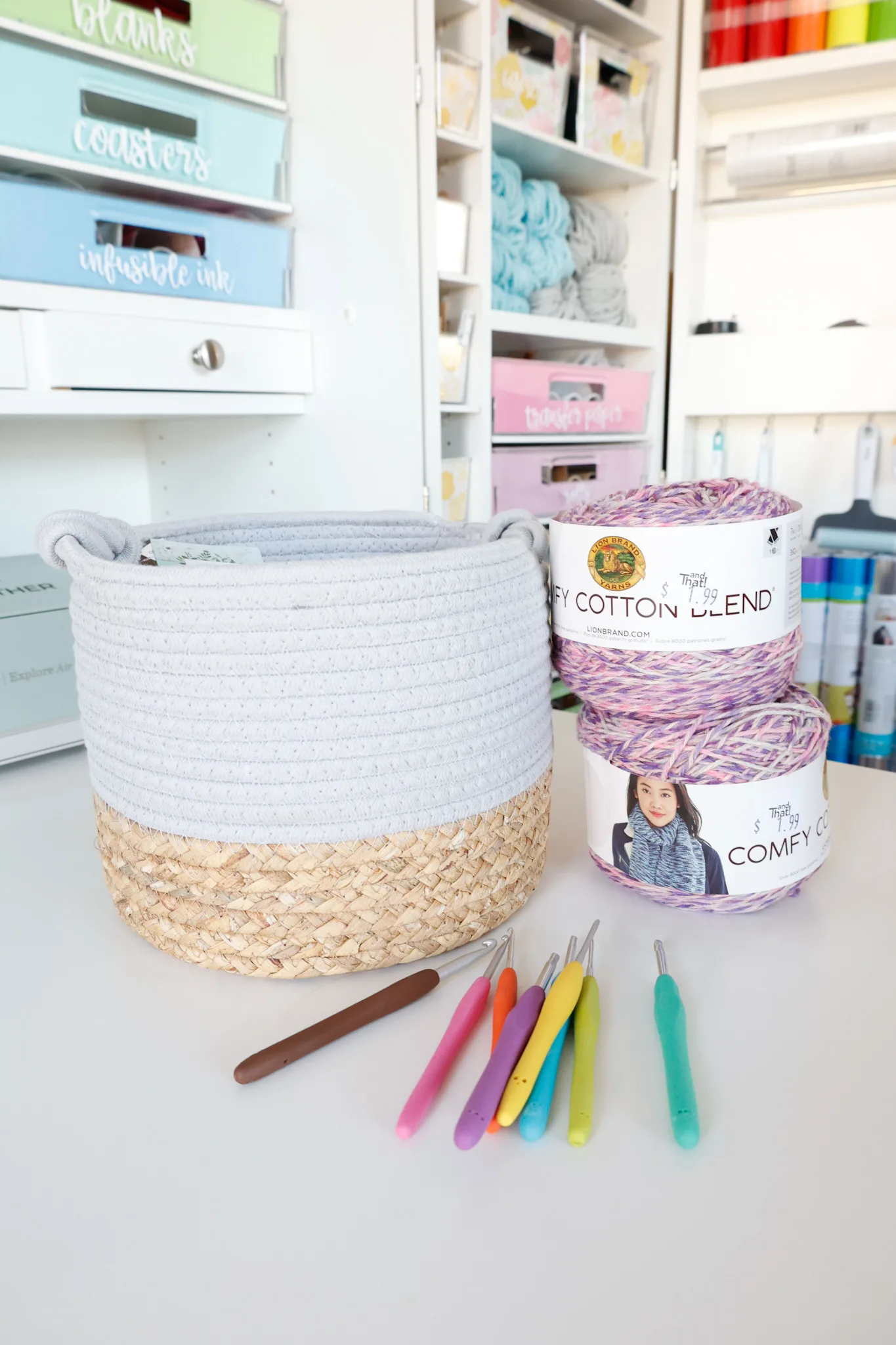 Include A Sample of Local Treats
Try to include treats from a local bakery nearby, or a packaged snack from a meat & cheese shop in the area!
This is especially nice if your new neighbors are completely brand new to the area.
You can also slip in some flyers for your favorite pizza place that delivers so they have a quick place to order in from when they're moving in.
Consider The Season You're Gifting In
If it's fall or winter, you can include a neutral-colored couch throw or oven mitts.
For Spring or summer move-ins, you can include items like reusable water bottles, a battery-powered fan they can use to cool themselves on their new porch, etc.
If they have kids, you can also include things like mittens for cold weather move-ins or bubbles for warmer month move-ins!
You can also make it coincide with an upcoming holiday if it's close enough in time, like Easter (include some colorful candies), Halloween (spooky-themed cupcake mix and frosting), Christmas (oven mitts and brownie mix), etc.
Simple Amenities
Something as thoughtful and simple as paper towels or hand soap is always appreciated – and often forgotten by new homeowners!
Include Something Homemade In Your Basket
As I looked through the aisles of goods at Christmas Tree Shops, I saw that they now offering YARN for a limited time!
I was so excited to see so many beautiful colors of yarn in the store.
And the price was incredible at just $1.99 a skein.
Woohoo!
I'm not lying when I say I filled a small shopping basket with skeins to take home.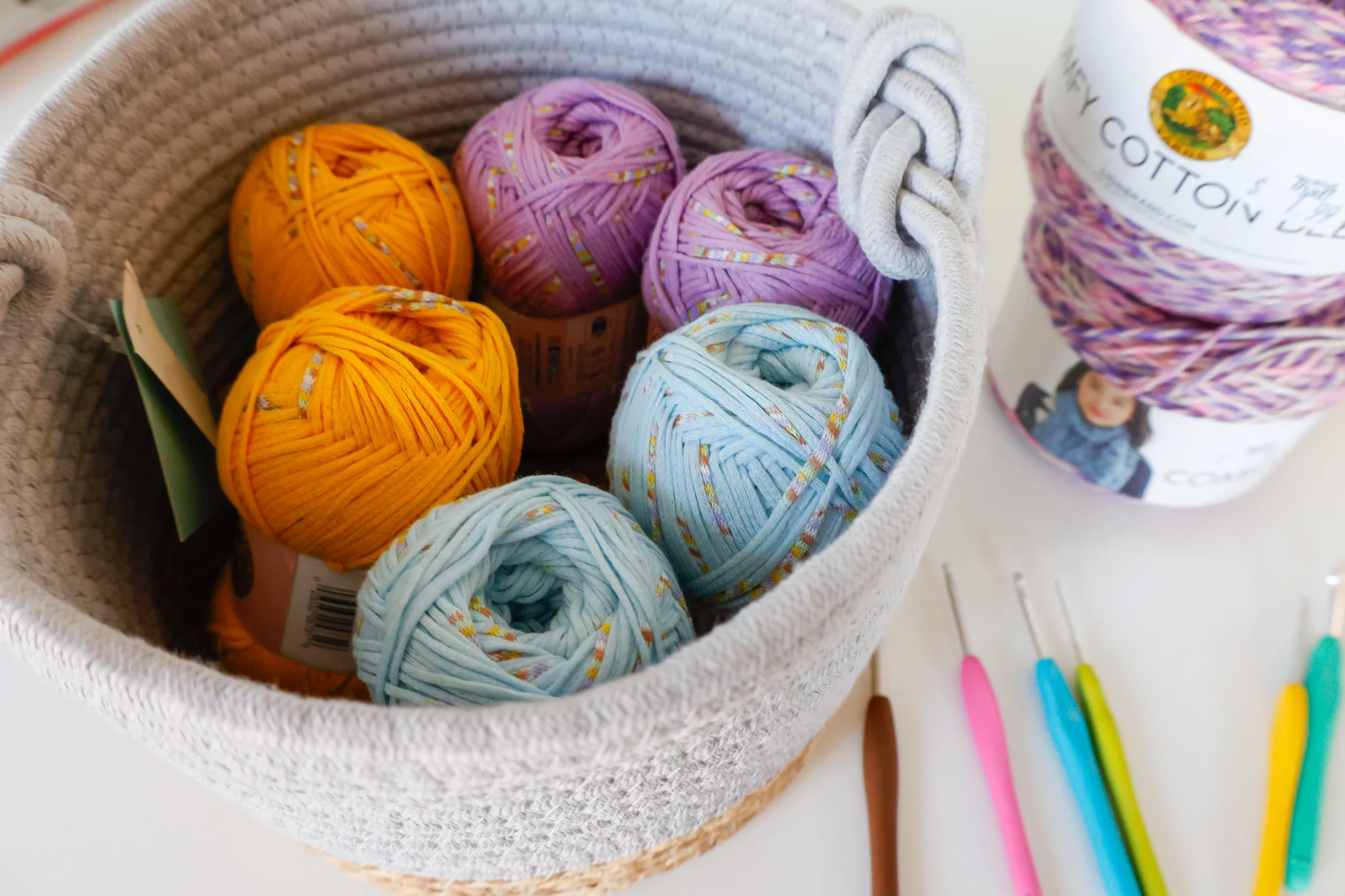 I decided to make some homemade kitchen cloths with my new yarn for our new neighbors to use in their new kitchen.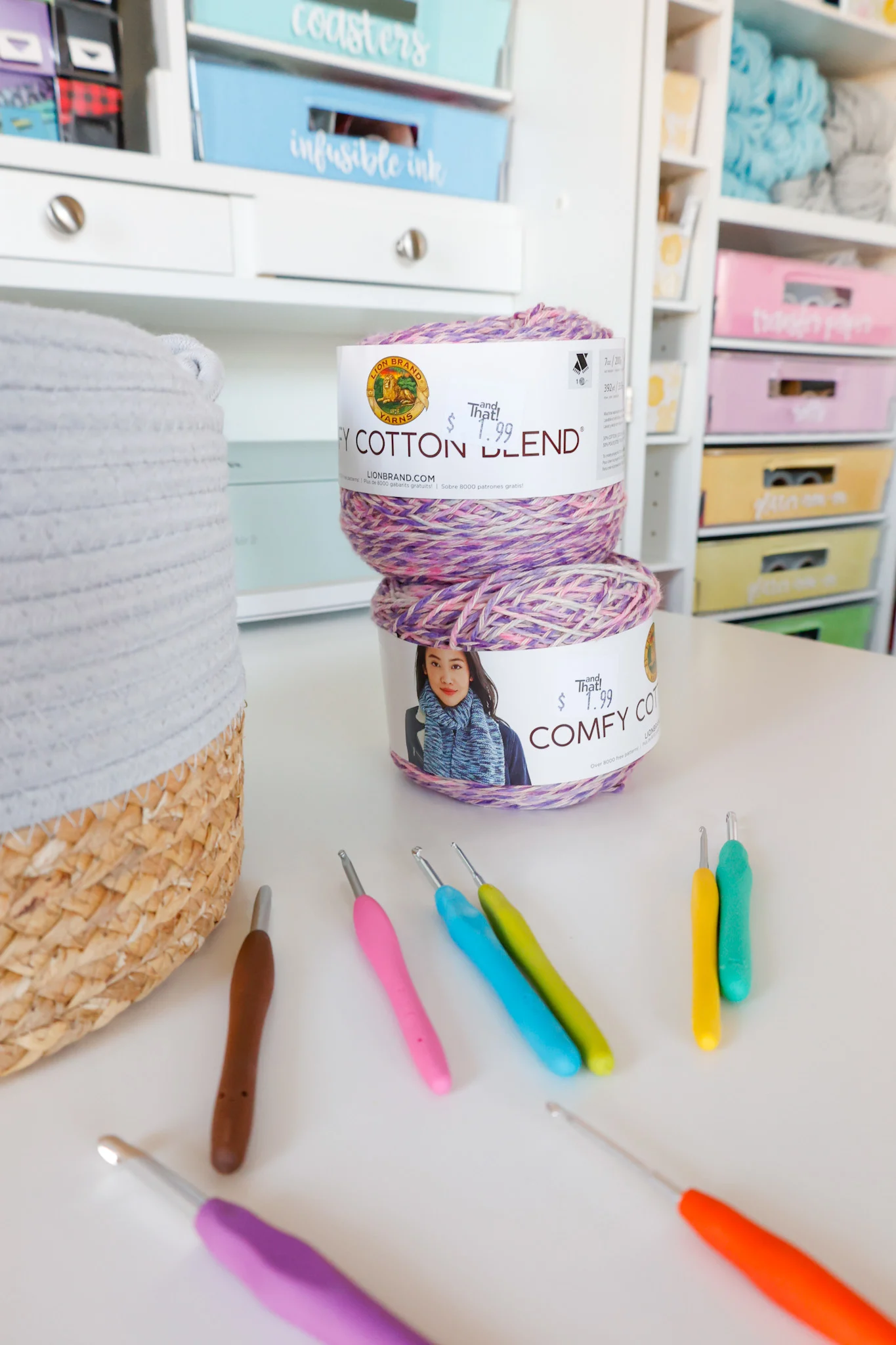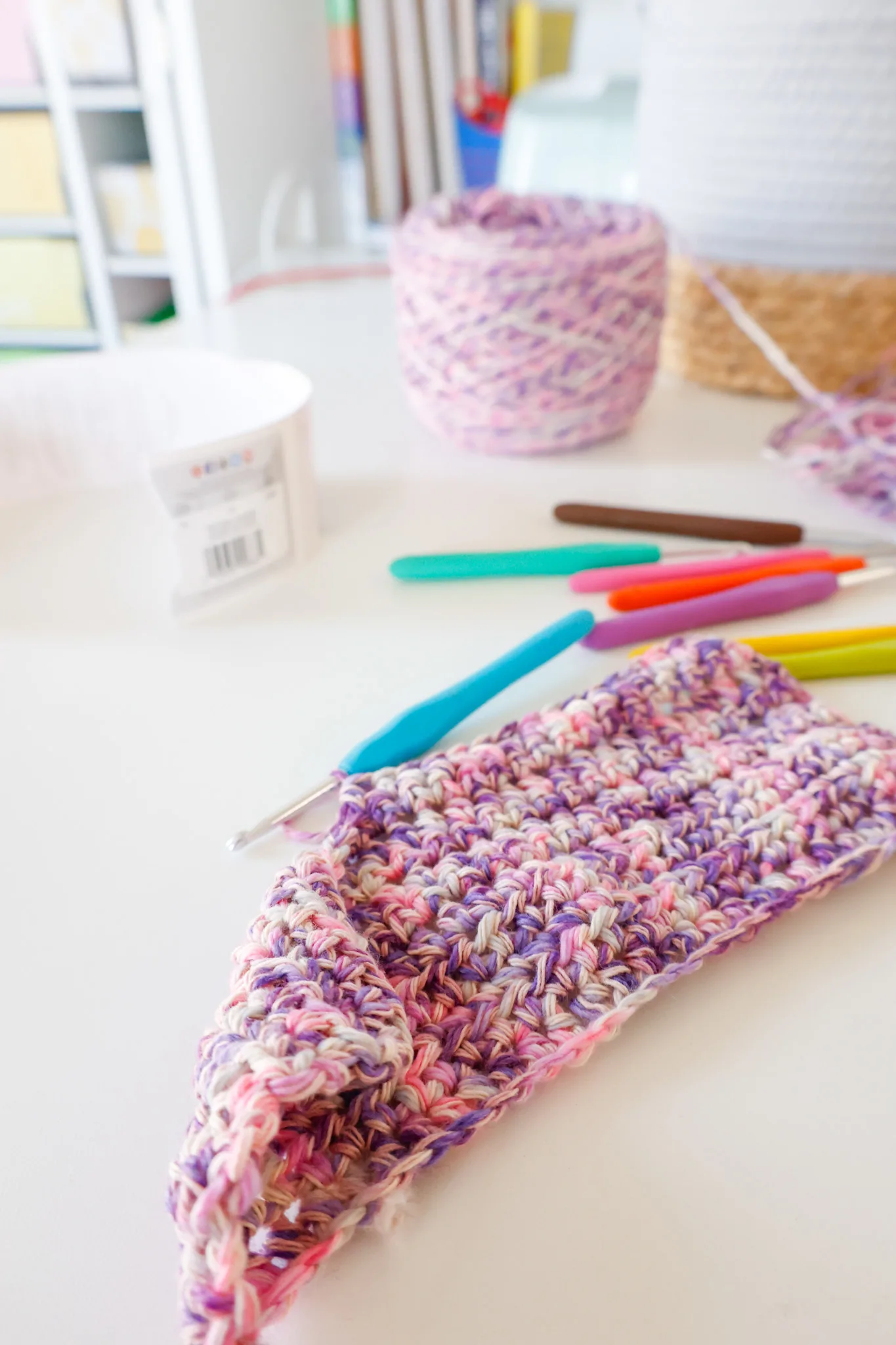 I remember getting some when we first moved to Michigan from my husband's family, and it meant so much to me to receive them.
So when I saw the yarn at Christmas Tree Shops, I immediately thought of my handmade kitchen cloths and knew I wanted to include some for our new neighbors.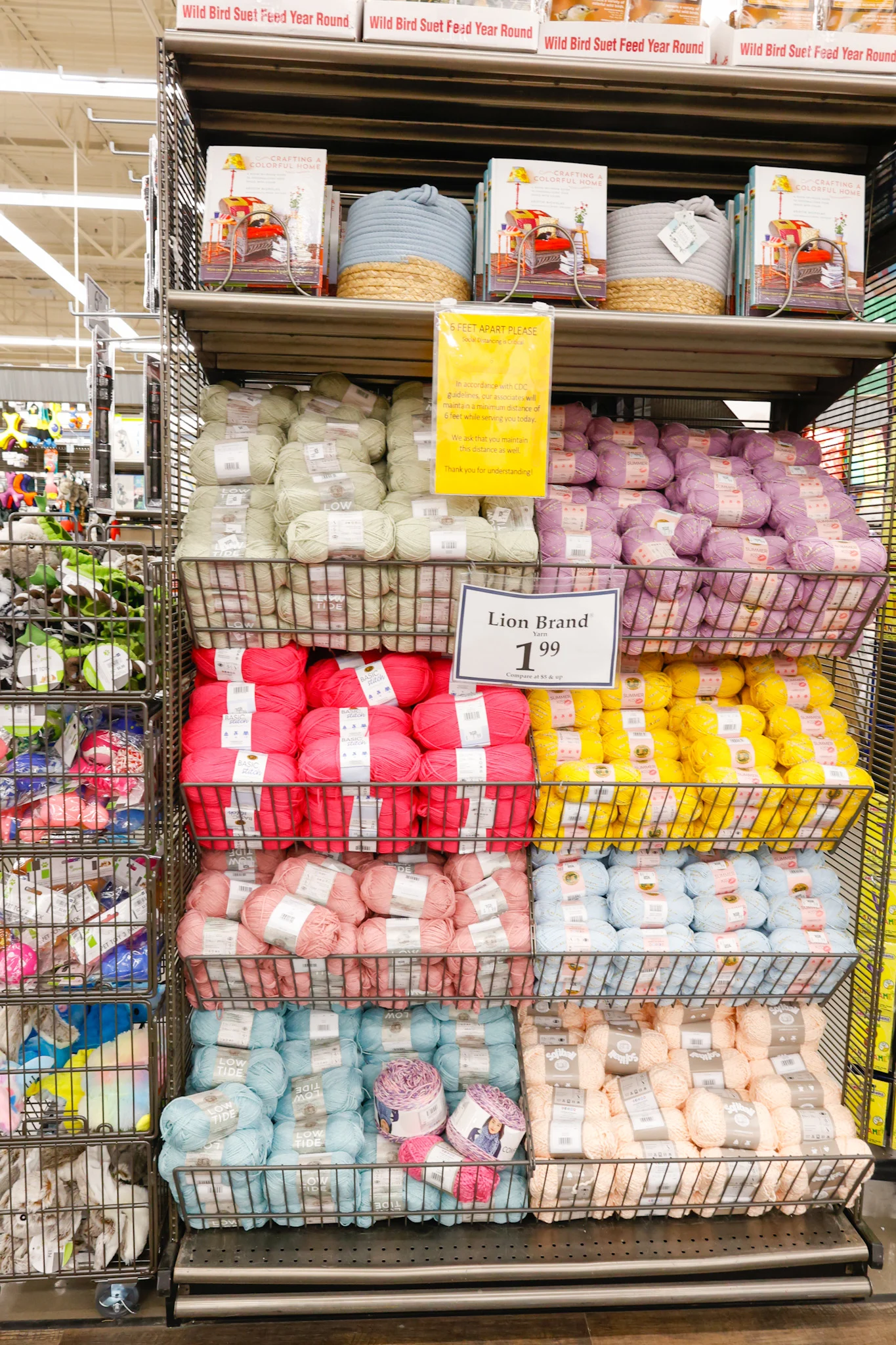 The prices of the skeins were also so affordable at just $1.99 each.
Such a steal!
My New Neighbor Welcome Basket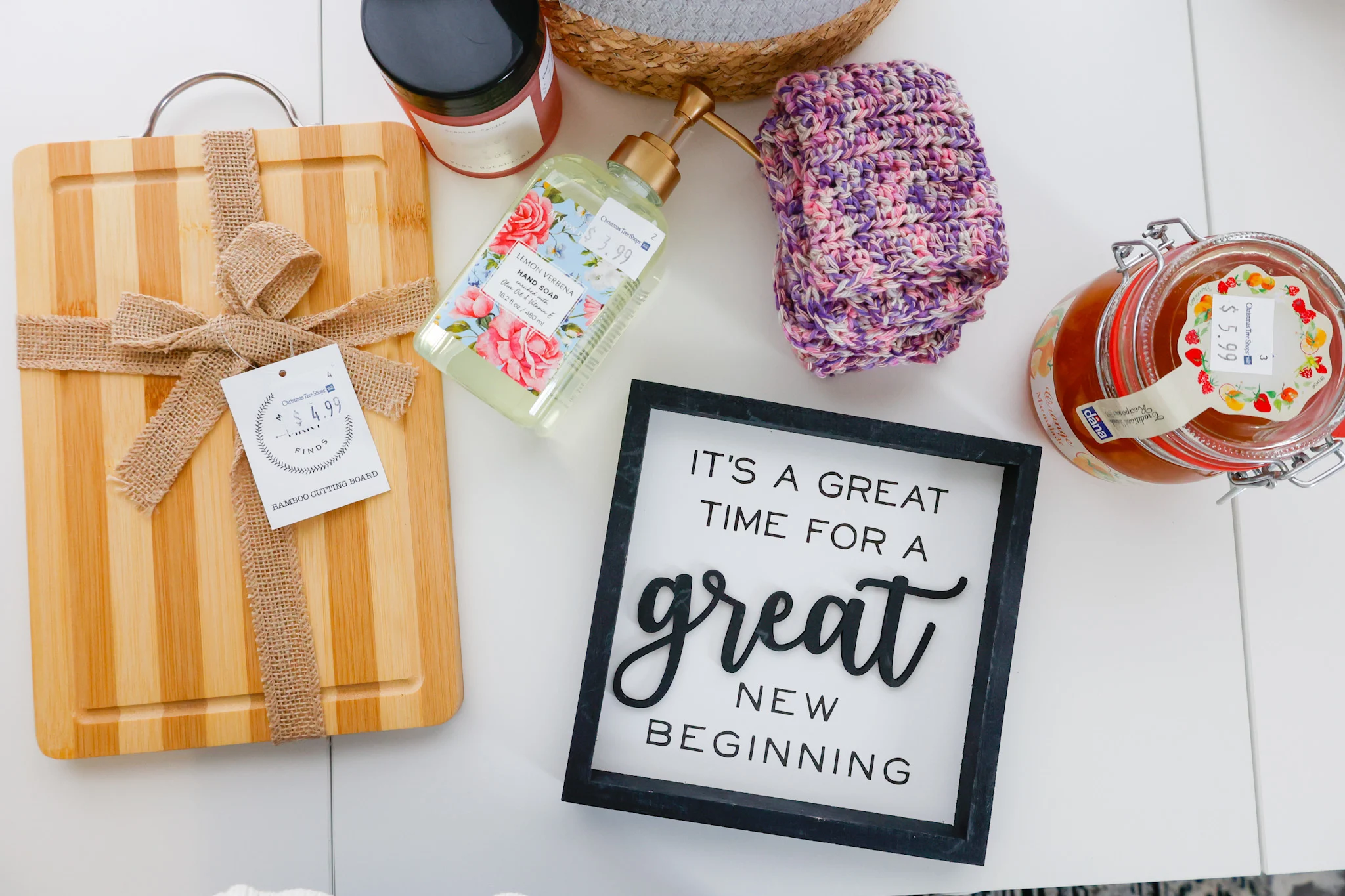 Here's what I settled on for our neighbor's basket: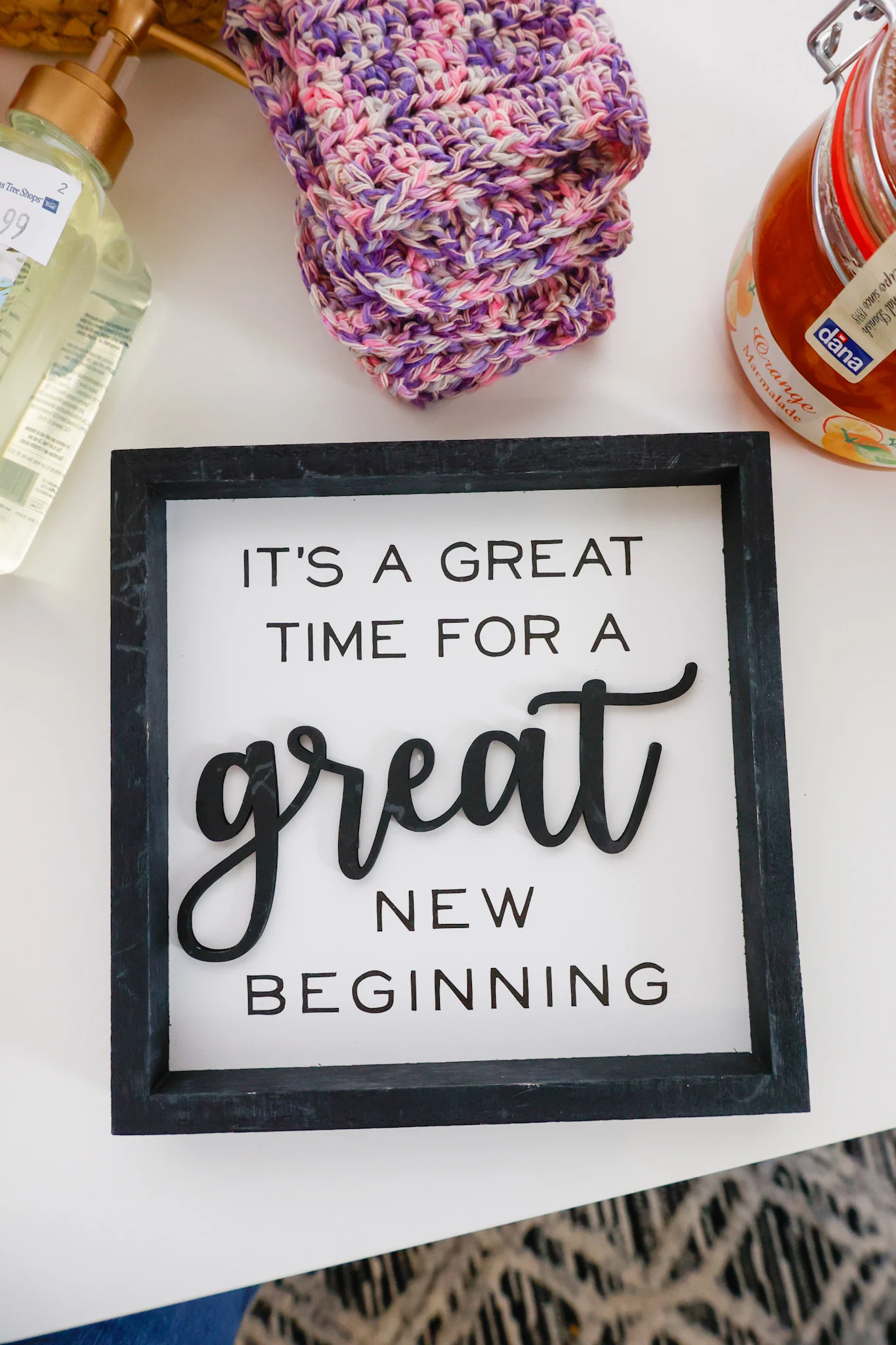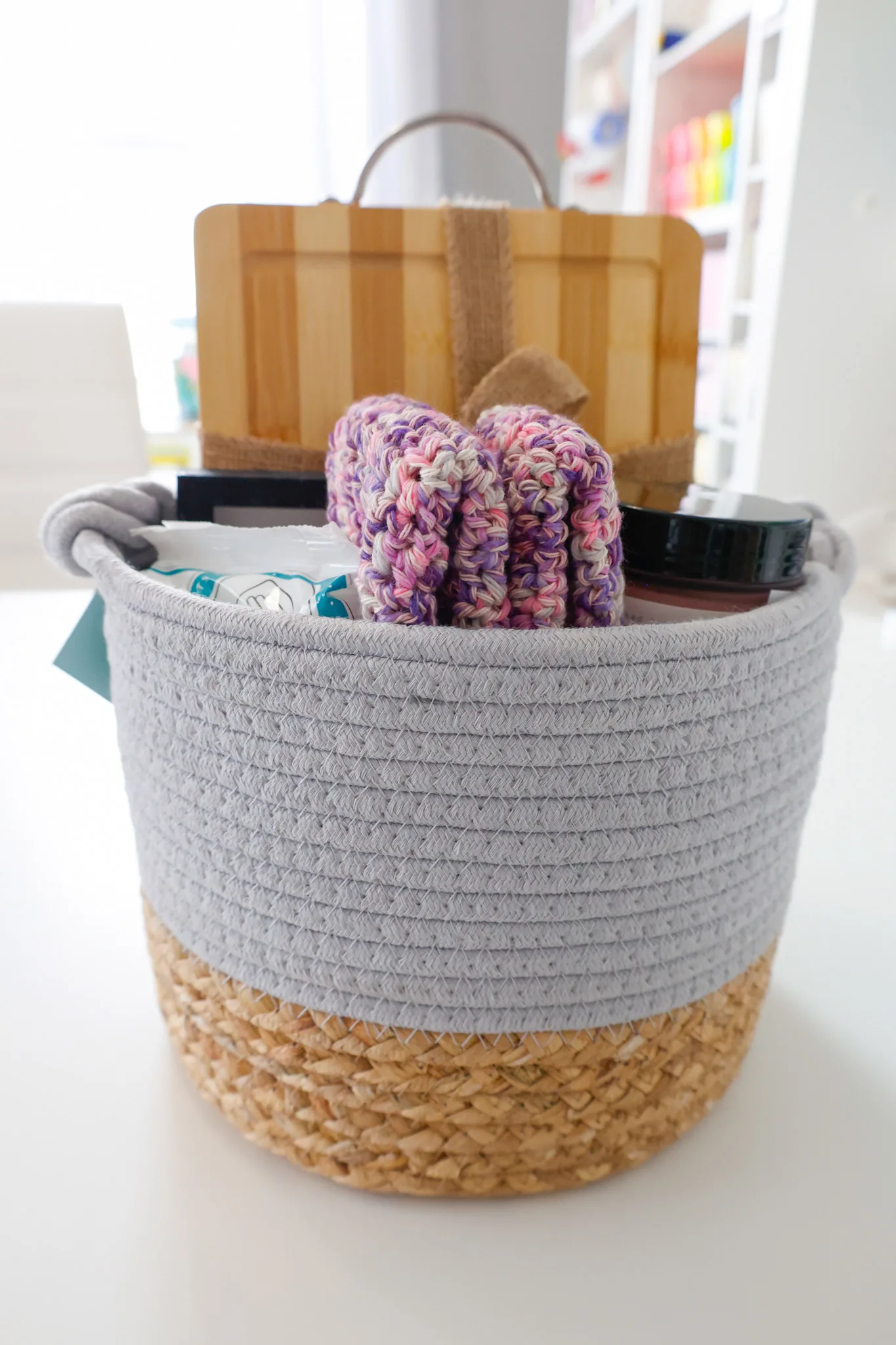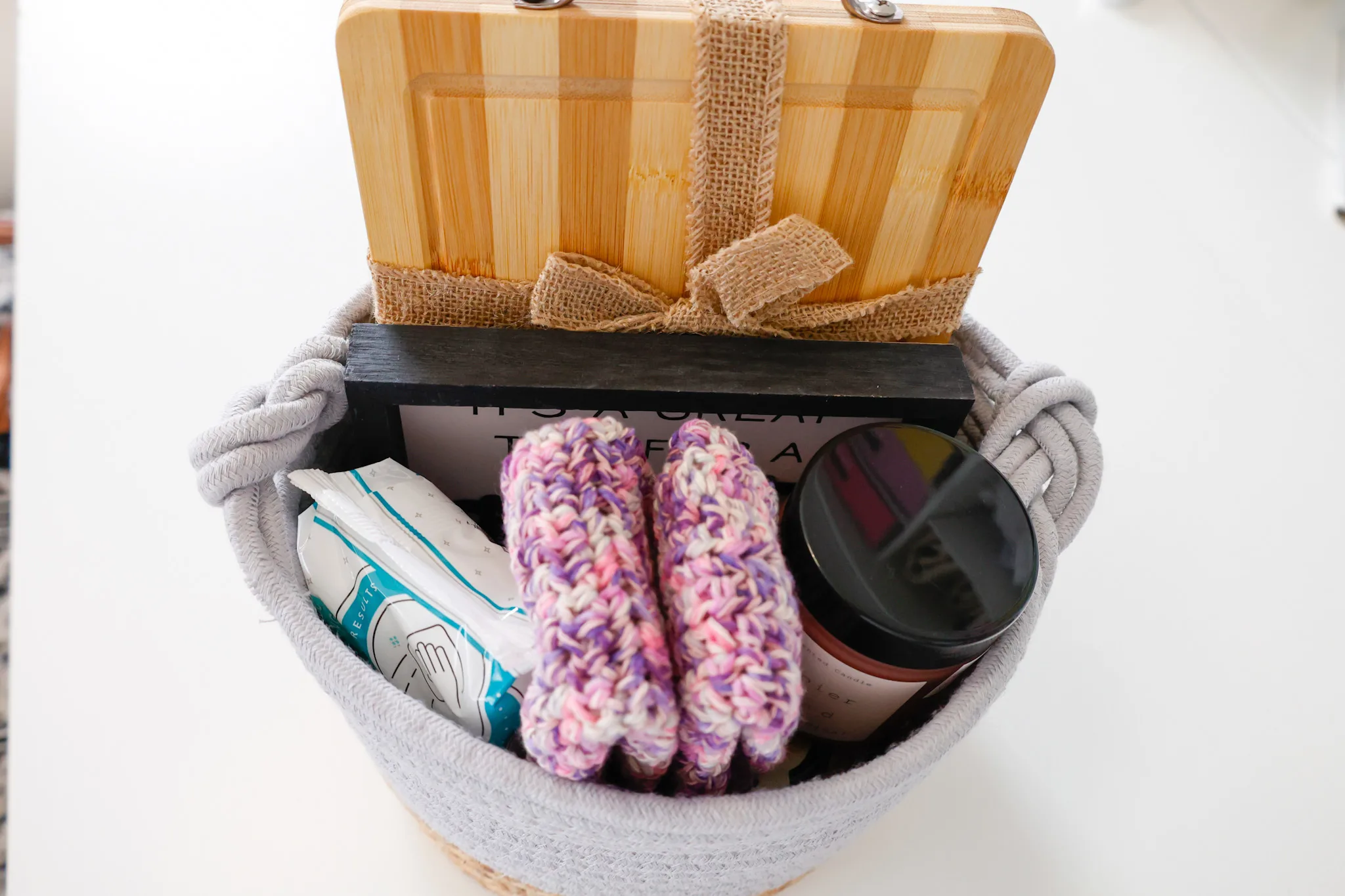 I spend around $32 (basket included) for all of these items – they were all such great prices!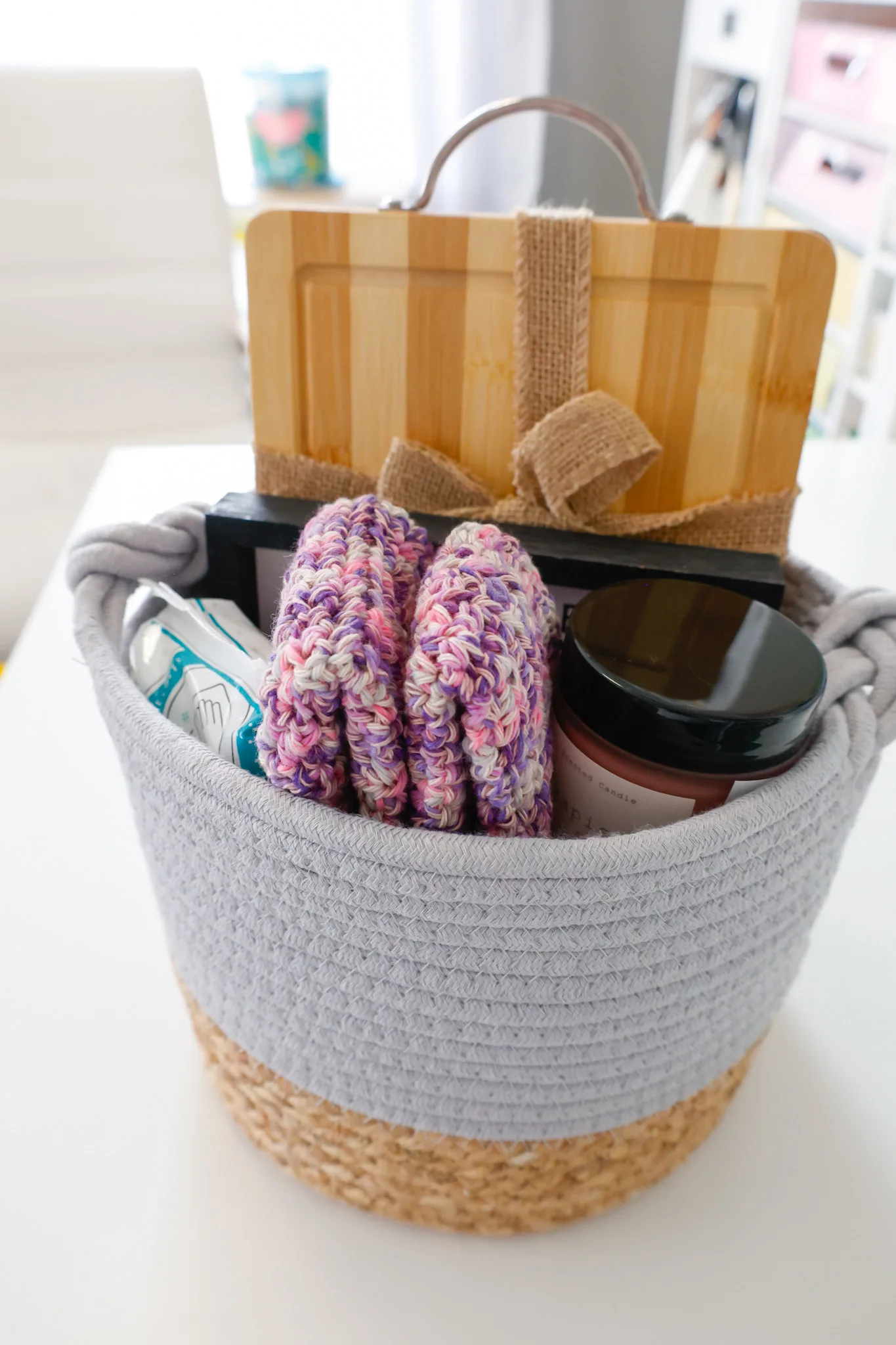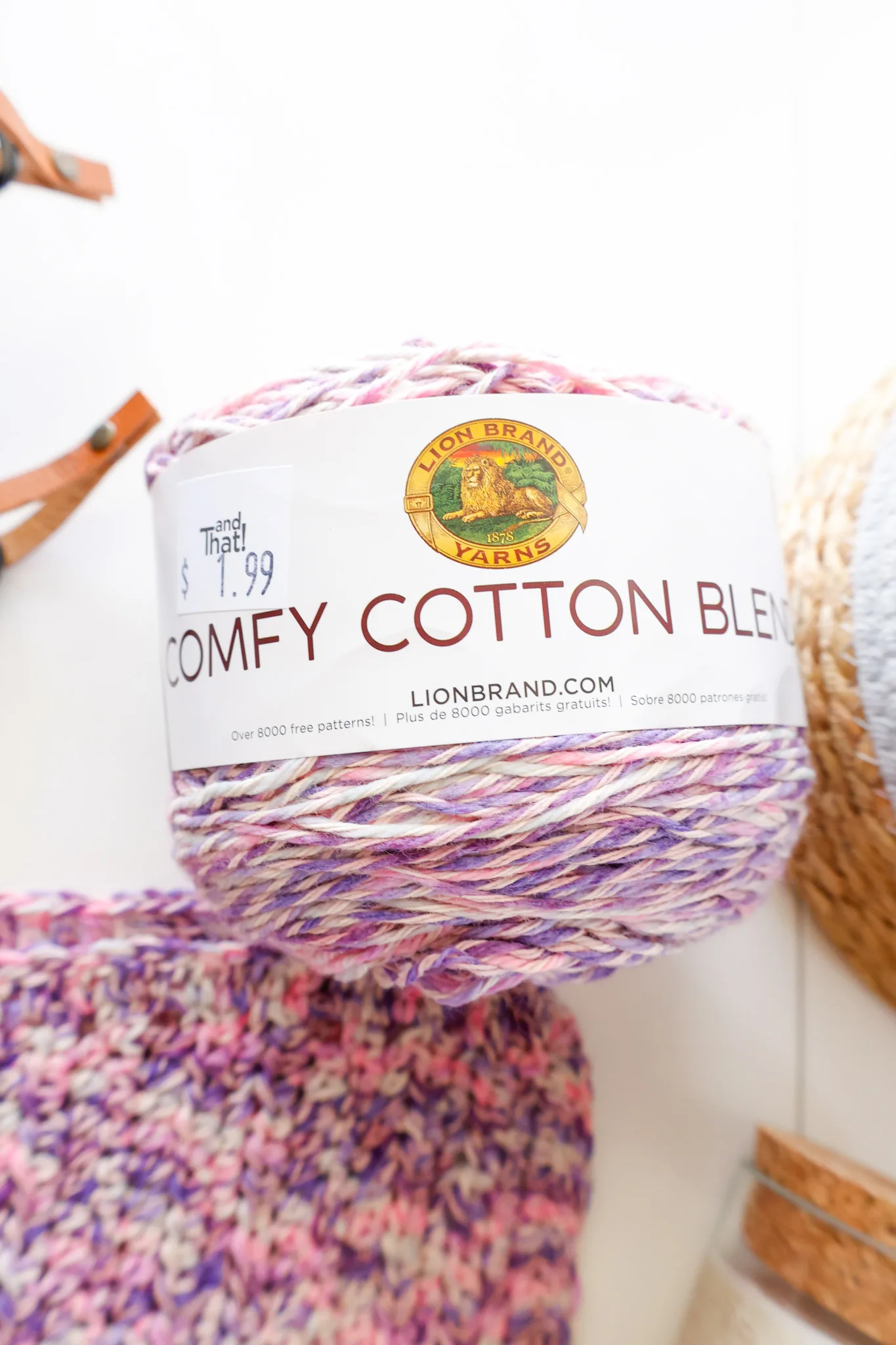 After talking to our new neighbors and getting a sense of what they like and do, I felt these were the best choices to help welcome them to the neighborhood!
---
If you've made one of these baskets before to welcome new neighbors, what items have you included? Let me know in the comments below…