Here are some awesome stocking stuffer ideas for kids!
---
Choosing gifts for kids these days can be tough!
The internet is saturated with choices, deals, and
With so many choices, both online and in the stores, shopping for your kids, nieces and nephews, grandkids, and friends' kids can seem a little daunting.
Use this easy guide to find links to some of the most popular kids Christmas gifts and take a load off your holiday shopping this year…
Now, onto the Christmas goodies that are sure to be on your kiddo's wishlist….
*This post contains affiliate links as a means to support my blog, however, all opinions are my own, as always. Thank you for your support!*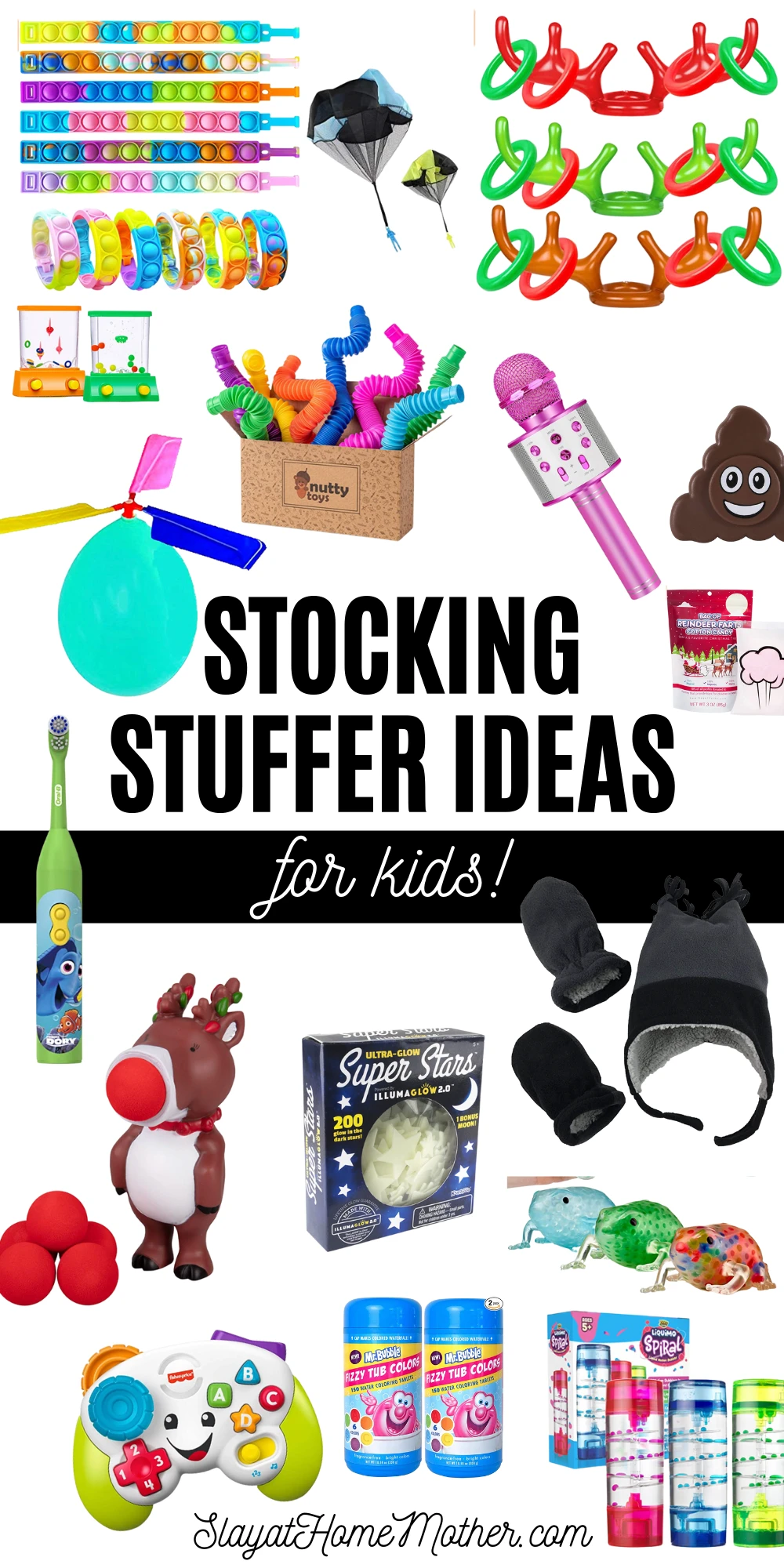 | pop bracelet | parachute soldiers | Reindeer Toss Game |
handheld water game

|

sensory tubes

|

karaoke microphone

| Poo Emoji Fidget
| balloon helicopter | reindeer farts (cotton candy) |
battery-operated toothbrush | Hat +Mittens |
Holiday reindeer popper | Glow-in-The-Dark Stars |

frog squeeze stress balls

|
Fisher-Price play controller | Color Bath Drops | liquid motion bubble timer |
playfoam build-a-snowman | big snake cube set |disappearing ink pens |
Wikki sticks |kids binoculars |matching letter game
|bathtub crayons | Scented Slime | Board Books
Thanks so much for reading! Comment below and tell me something that is on your child's Christmas wish list this year!
*This post was originally published November 2017, last updated October 2021.