I recently shared how I'm changing up my closet quite a bit this year.
From decluttering my clothes completely and starting anew to discovering what body type I have (how did I not know for this long??) and trying new pieces…
This year has been full of experiments and changes.
If you'd like to follow my closet posts on LTK, you can find my page here – I'd love it if you gave me a follow over there.
In this post, I'm rounding up my favorites and sharing them with you.
If this helps, I am 5'0″, so I'm sharing petite-friendly clothing!
*This post contains affiliate links, however, all opinions are my own, as always.
Petite Friendly Maxi Dresses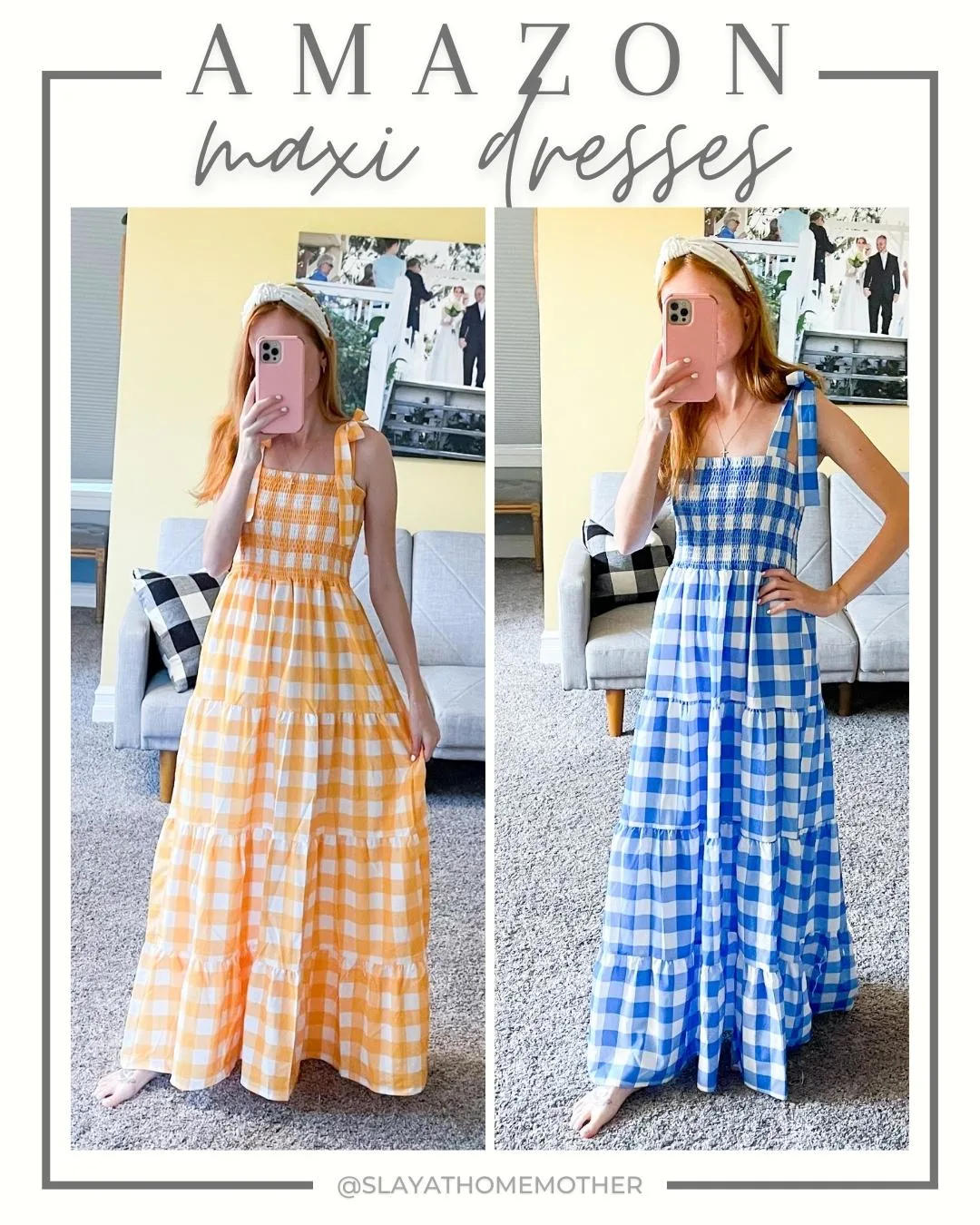 tap on the pictures below to shop:

I love this dress so much, I own it in three. different. colors. I wish I was kidding. It's that great!
The straps tie at the top of the shoulder to allow for some length adjustment, and the fabric feels very high quality.
I've received so many compliments when I wear these dresses, they've become some of my absolute favorites to wear.
Pair them with a crossbody bag and a pair of your favorite wedges!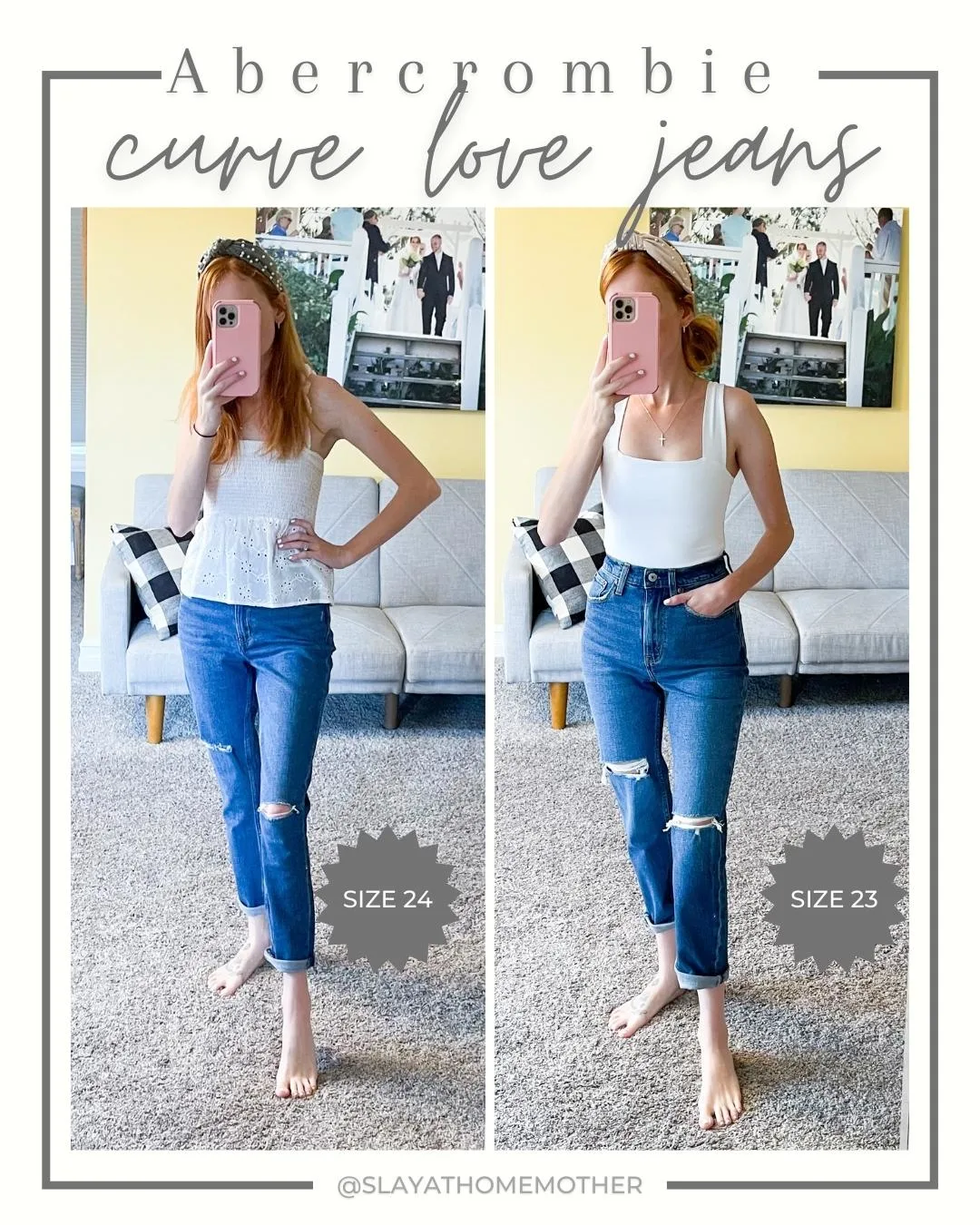 tap on the pictures below to shop:

Since discovering I have an hourglass figure and my waist goes IN towards the bottom of my ribs, I've been trying to work around that shape, but it's been a little trying to say the least.
I found these new 'curve love' jeans that are available in a range of sizes (even down to a size 23!).
I'm so glad I tried these jeans. I'm a usual size 24, but read that you can size down with these since they accommodate for your curves, and I love the way the size 23 fits on my figure.
The 24 feels a little baggier around the pelvic area, but they are still really flattering and comfortable.
The white bodysuit above came in a two-pack of black/white combo – I got the XXS and they fit like a glove!
The white eyelet top is so feminine and pretty, fits tts in XS.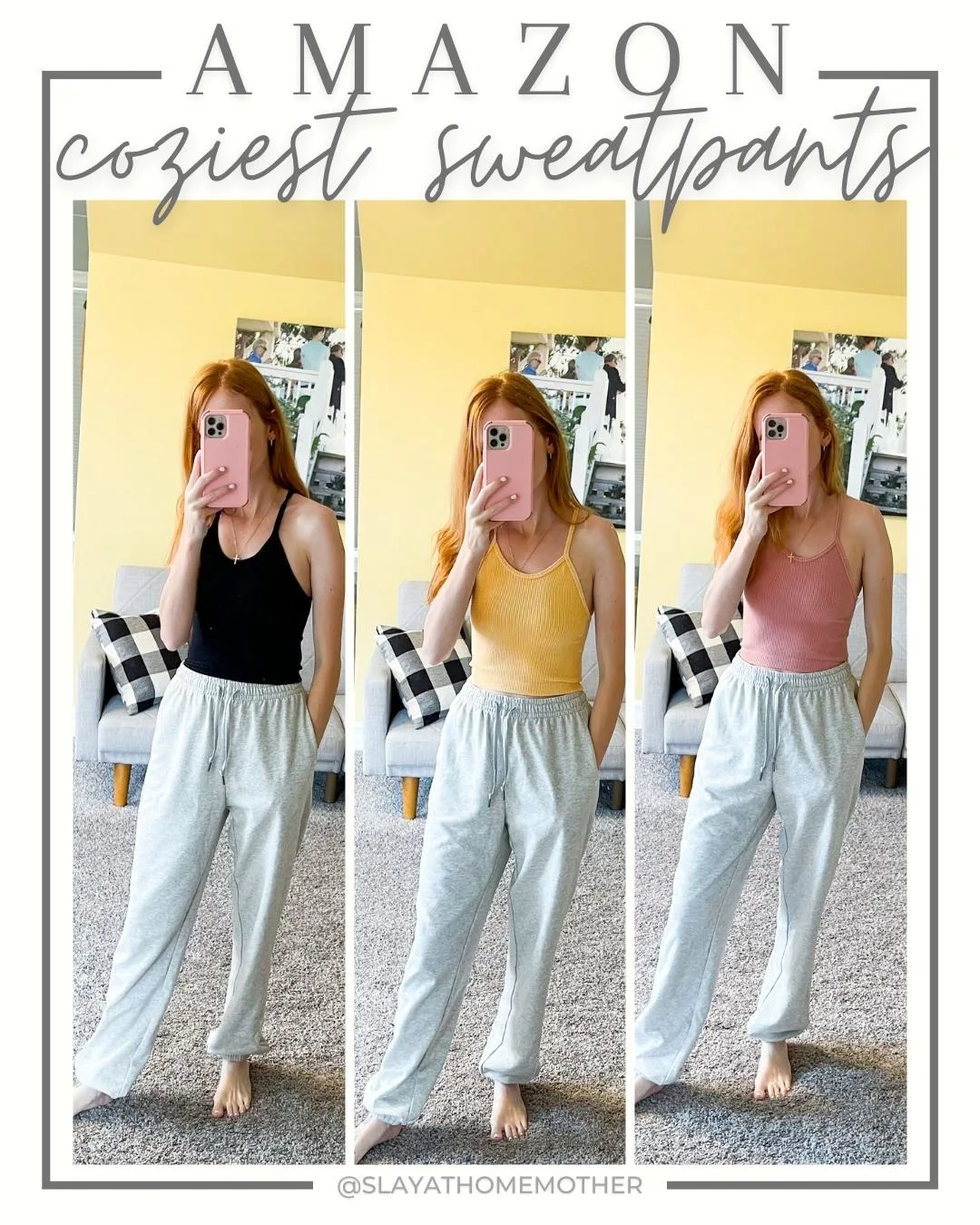 tap on the pictures below to shop:

Get ready for your new favorite sweatpants…
I'm a sucker for a good pair of sweatpants, and since chucking my maternity pair finally after three years because they're just too loose now – I was on the hunt for a new pair.
These sweatpants are EVERYTHING.
Not too heavy, cuffed at the ankle (great for petite folks!), feel super soft, and has pockets.
The crop tops I have linked are pretty great too – I have them in just about every color now ;).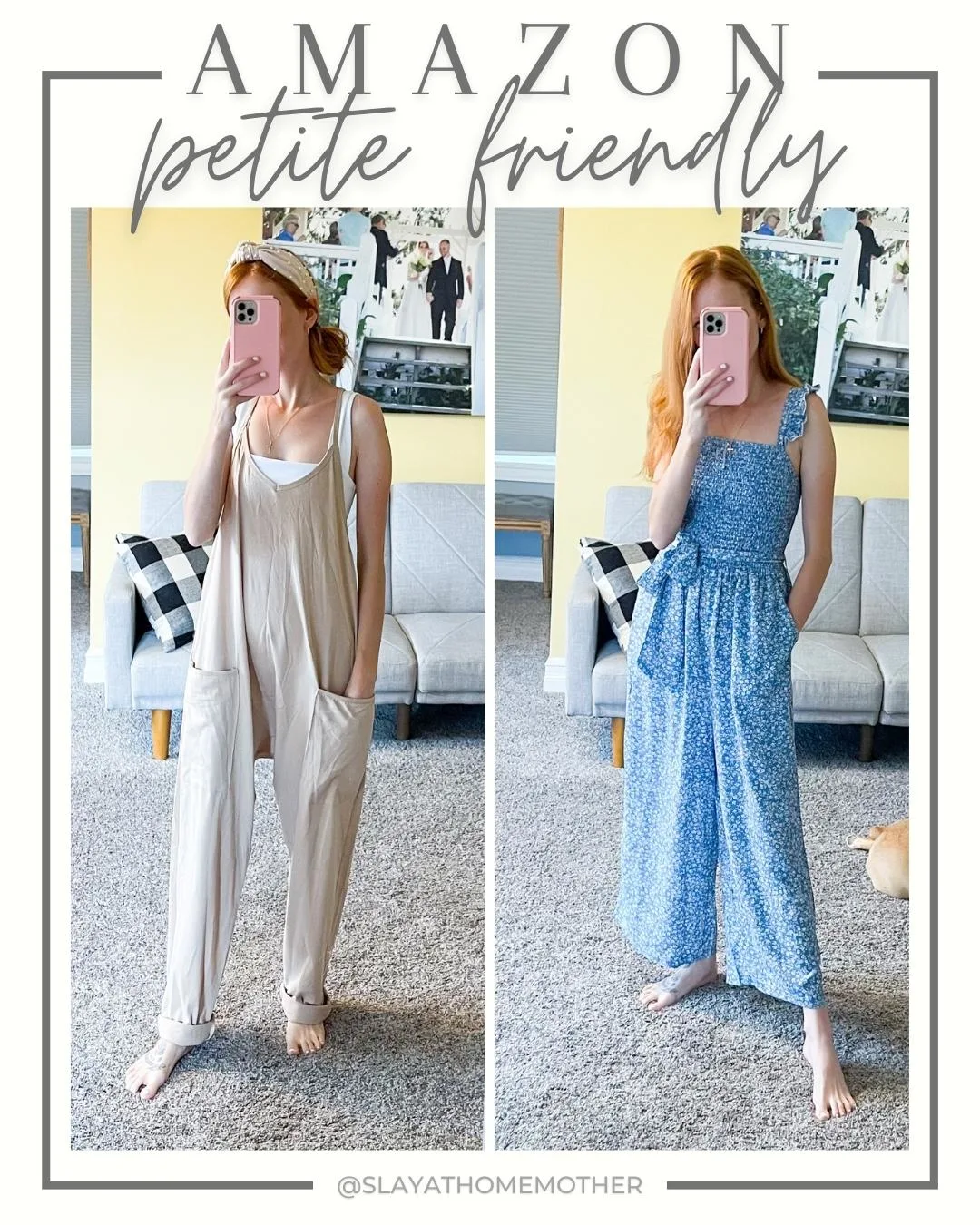 tap on the pictures below to shop:

These rompers have won me over. As a smaller gal that blends in with the 5th graders at my son's school easily, I try to stay away from things like long overalls or rompers.
They're never flattering and either make you look MORE like a kid or like you're swimming in fabric.
The tan romper here is baggy but still flattering – I pair it with one of my white bodysuits, cuff the pant legs a couple of times, and wear a pair of white Keds.
The smallest size this one comes in is small, and it's perfect for playing outside with the kids, gardening, running errands, etc.
The blue romper is dressy, comfortable, and can be dressed up or down.
The XS fits tts, and is super flattering!
I don't feel like a little kid in either one of these outfits.
Which outfit is your favorite? Let me know in the comments below!