Recycle your old wine corks with these 12 fun wine cork projects…
---

Wine Cork Projects
Here are 12 fun wine cork projects you can try to recycle the wine corks you've been collecting over the last few months or years…
Wine Cork Ghosts
Halloween is coming up and these Wine Cork Ghosts are a fun addition to your Halloween decor.
This project is super simple and there is a good chance you already have all the supplies at home.
Wine Cork Succulent Magnets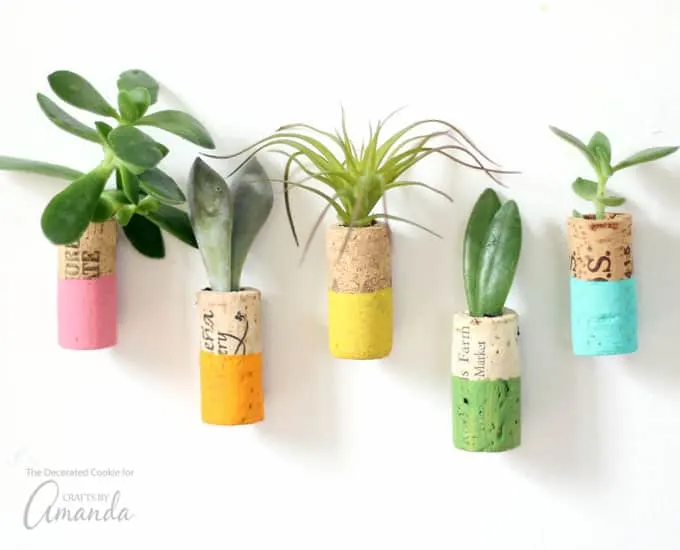 These easy and cute Wine Cork Succulent Magnets are a simple and fun decor item to add around the house or for a special event.
You can use faux succulents so you don't even have to deal with potting soil.
Wine Cork Table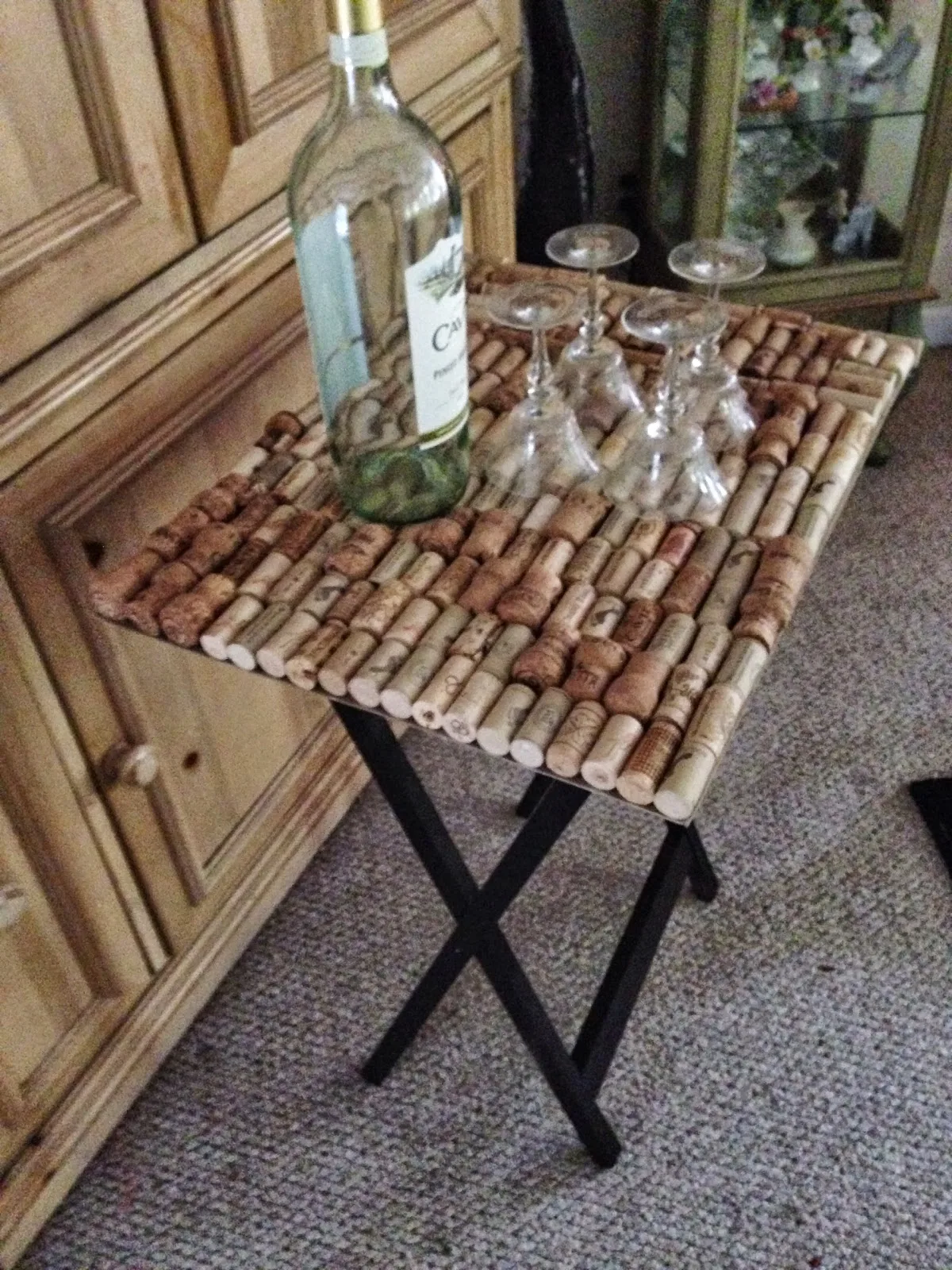 If you have some extra wine corks laying around this Wine Cork Table is a fun project.
The table makes a great bar add-on or just a fun and unique home decor.
Wine Cork Pineapple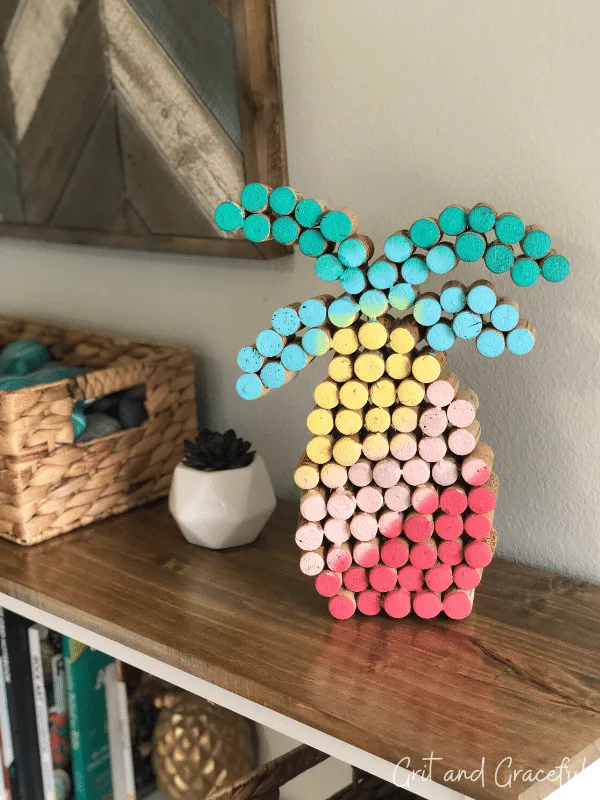 This Wine Cork Pineapple is a fun way to brighten up your home.
Pineapples have been a symbol of welcoming warmth and hospitality for centuries in homes and businesses.
No better decoration to add to your home and get good use out of those extra wine corks!
DIY Wine Cork Bath Mat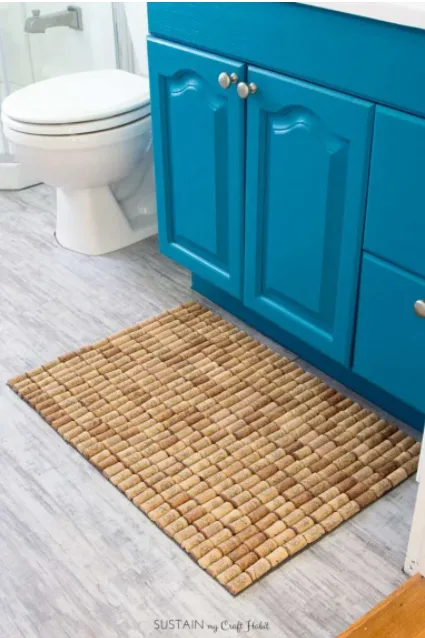 This Wine Cork Bath Mat is a fun addition to your bathroom decor.
This bathmat is a fun DIY project that is easy to do at home and puts all those wine corks to good use.
Wine Cork Stamp Snowmen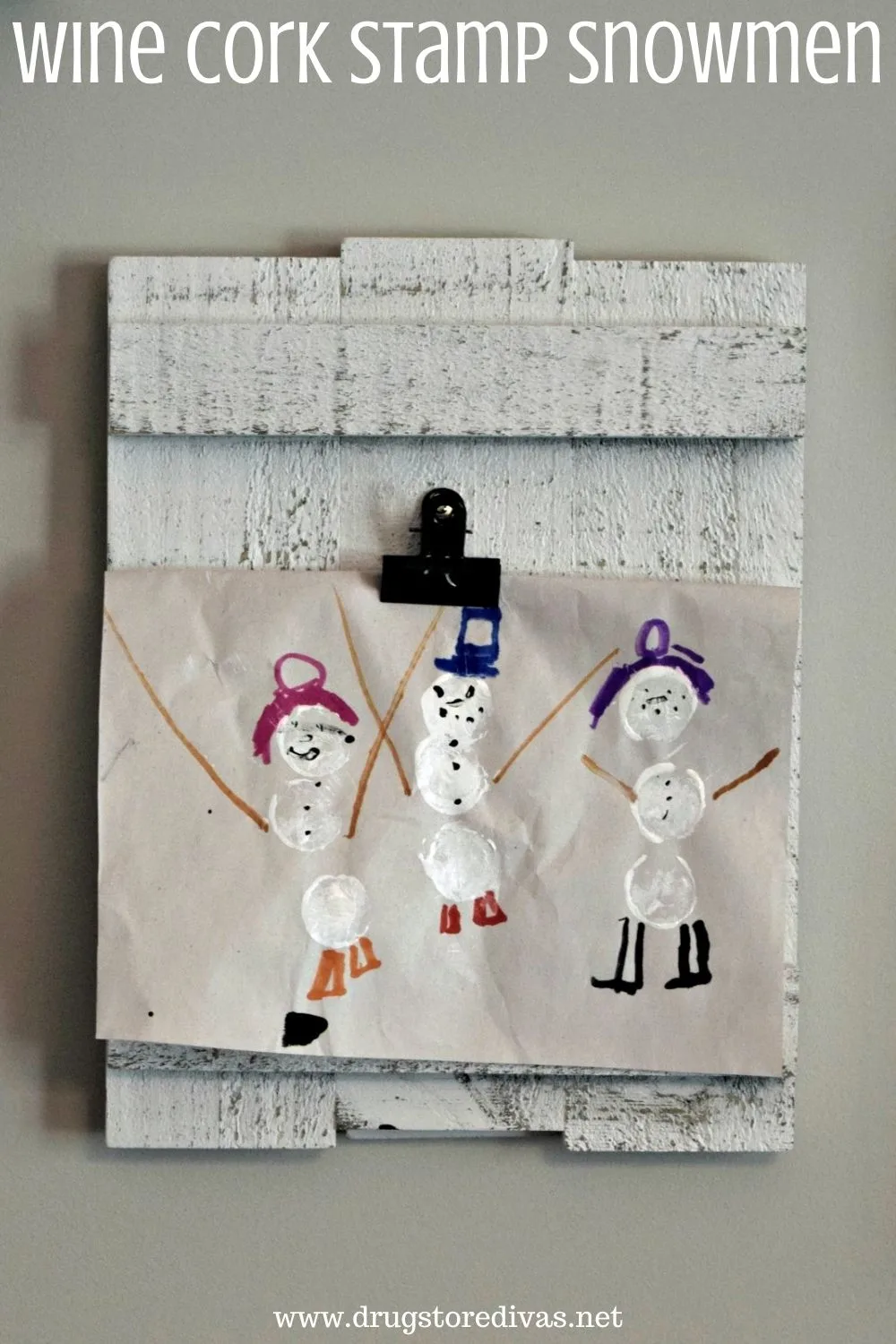 This fun and simple Wine Cork Stamp project is a great craft to do with preschool kids.
And if you have an extra wine cork or 2 laying around the house you probably have all the supplies to do this already.
Do it with your preschooler and start getting into the holiday spirit!
Wine Cork Pumpkin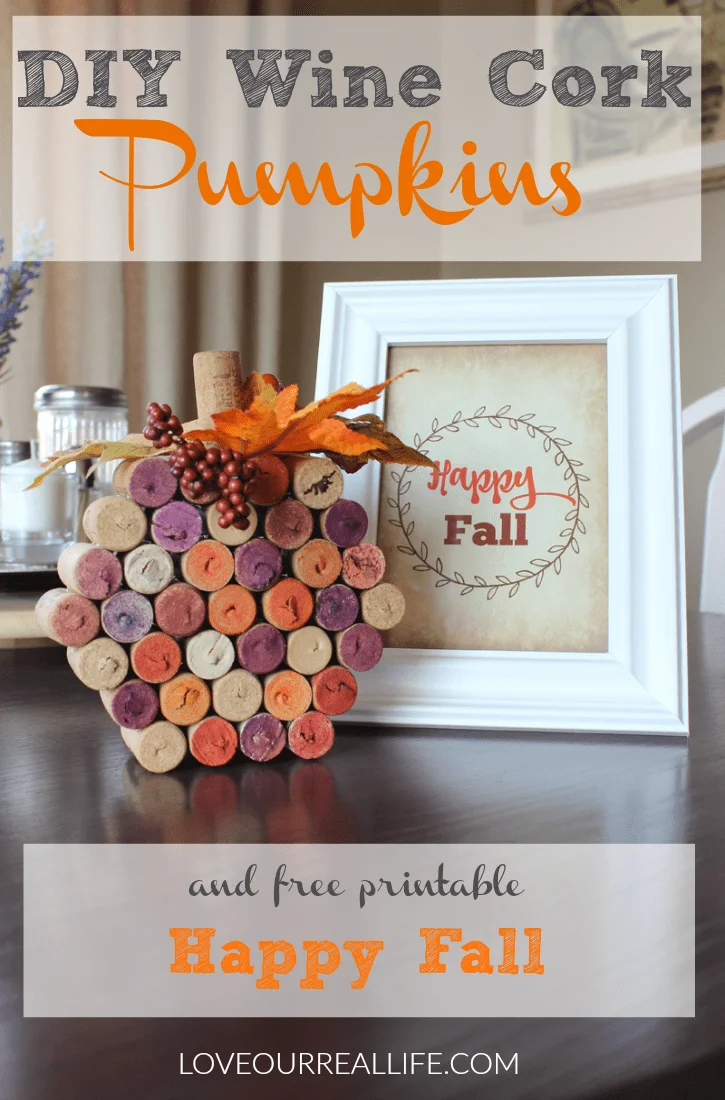 Fall is here and it is time to pull out all the fall decor.
This Wine Cork Pumpkin project is a cute DIY craft to add to your fall decor.
It is the perfect craft to use up those extra wine corks and get into the fall spirit.
Related: 15 Amazing Back-To-School Teacher Gifts
Wine Cork Coasters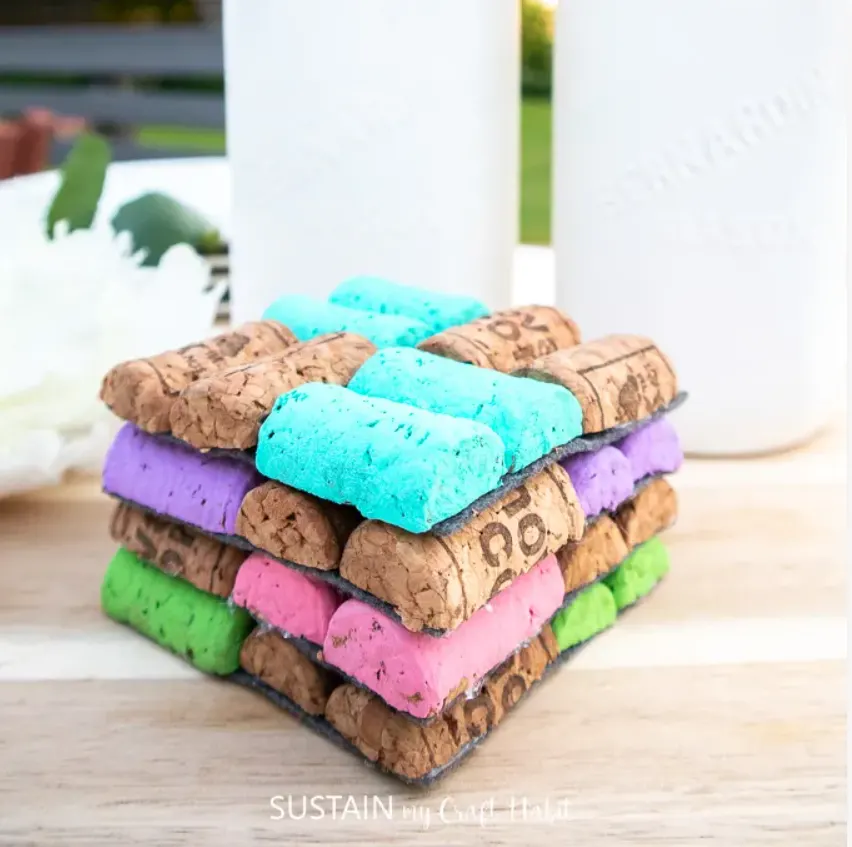 Another fun and creative way to upcycle wine corks is by making these Wine Cork Coasters.
They are a simple project you can do quickly at home and by adding some color to them people can keep track of their drink by knowing which color coaster they used.
Wine Cork Snowflake Ornament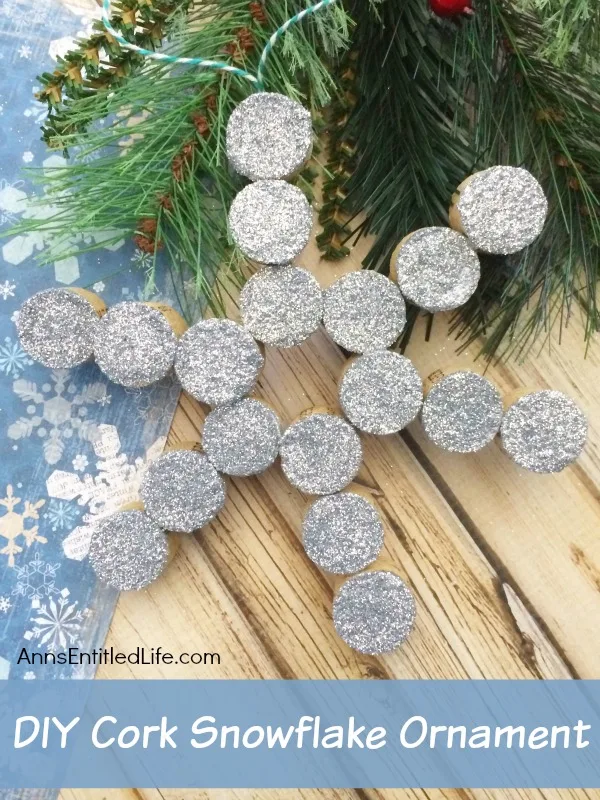 The holidays are coming quickly, get in the holiday spirit with this Wine Cork Snowflake Ornament.
This craft is easy and simple and a great way to use some of those wine corks sitting around your kitchen.
Wine Cork Christmas Tree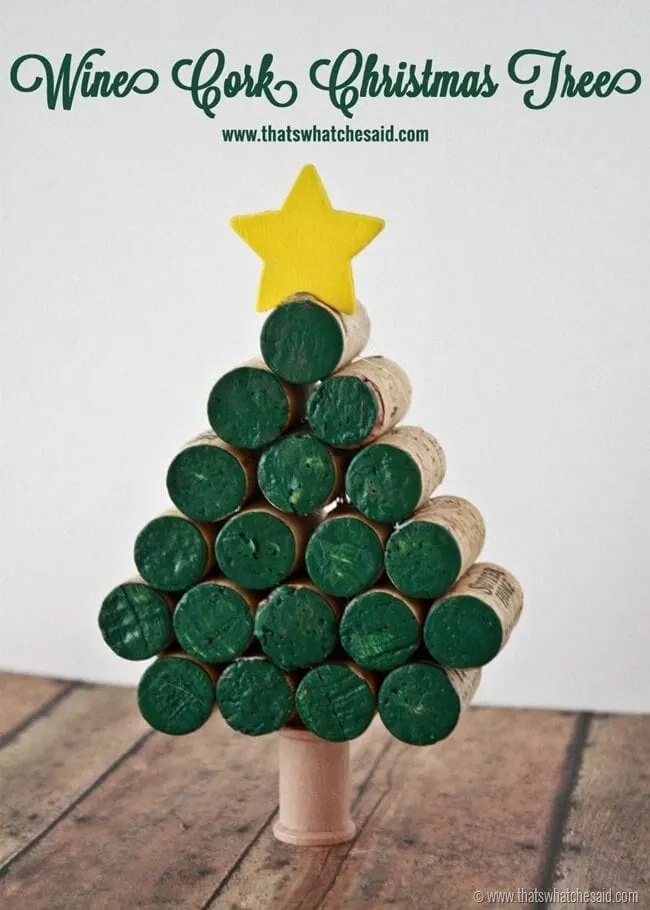 This Wine Cork Christmas Tree is another perfect craft for the holidays to use up some of those extra wine corks sitting around your kitchen.
This project is easy and simple and a fun way to make some unique Christmas decor!
Wine Cork Christmas Mouse
This cute and fun Wine Cork Christmas Mouse is a simple craft and fun Christmas decor.
You only need a couple of wine corks for this project and a few other simple supplies.
Wine Cork Sparkling Star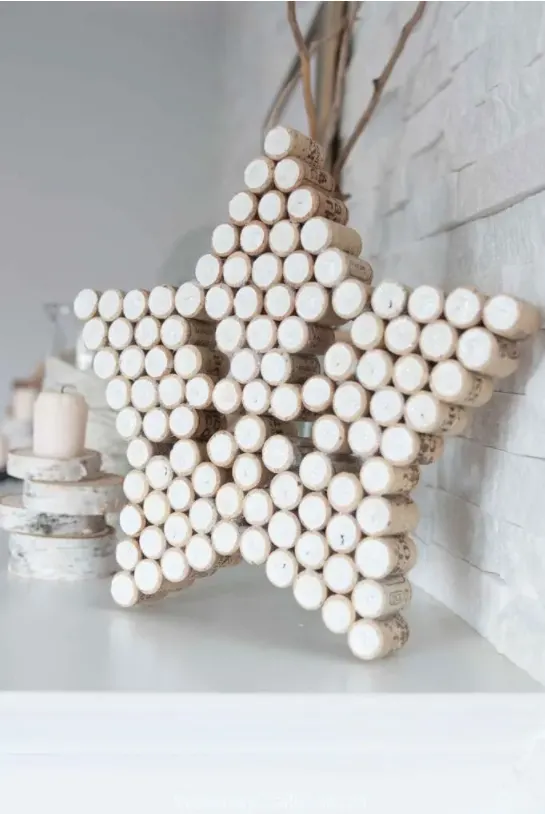 This Wine Cork Sparking Star Decor is a great Christmas decoration but can really be used all year round.
The star stands freely on its own.
It uses a lot of wine corks and unless you have a big collection you may have to get some from friends or family or buy a bag of upcycled craft corks.