Unbox the April 2021 Simply Earth Recipe Box with me, and read 5 reasons I love Simply Earth…
---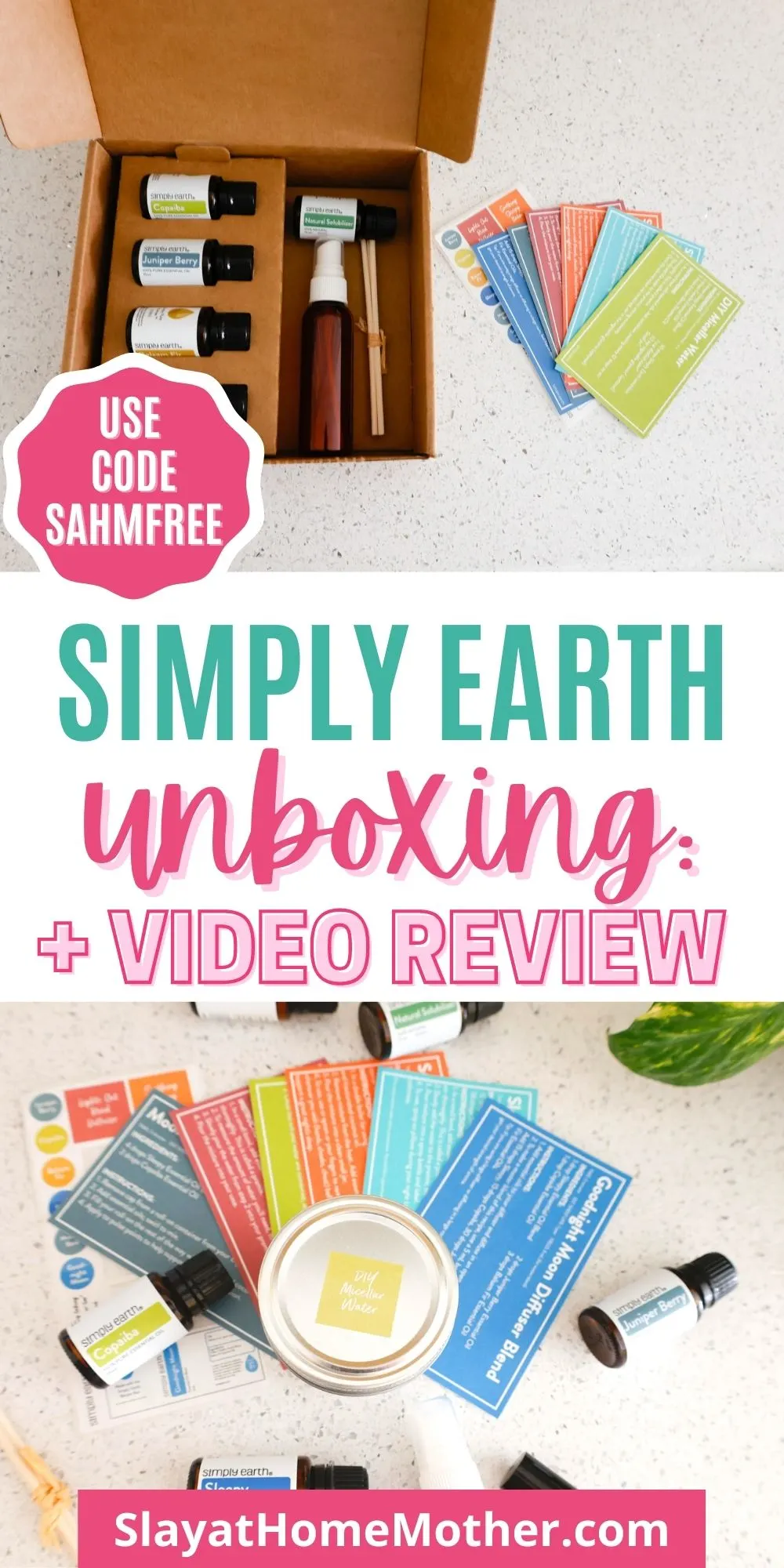 Hey there, the April 2021 Simply Earth recipe box is liiiiive!
In this post, I'll be sharing 5 reasons I love Simply Earth (if the numerous Simply Earth box reviews weren't a dead giveaway) and opening up the April recipe box with you.
I look forward to this subscription box each month because the recipes are so fun to make!
Last month's Simply Earth box was all about Beauty.
The April 2021 box theme is Rest & Relaxation – which sounds pretty perfect to me after finally adjusting with three kids to Daylight Saving Time ;).
I have a discount code, SAHMFREE, that you can use at checkout to get a free $40 e-gift card to use towards your next box or a future purchase.
This post is written in partnership with Simply Earth and contains affiliate links, however, all opinions are my own, as always.
Five Reasons I Love Simply Earth
They Are Women-Owned and Operated
Run by two amazing aromatherapists, Katie and Shilah, Simply Earth is a women-owned business.
They Donate 13% Of Profits To Fight Human Trafficking
As a parent, human trafficking is very serious to me and I sincerely pray that we can eradicate it in my lifetime.
It means so much that Simply Earns donates a portion of their profits to fight against modern-day slavery.
They Are Not An MLM
I'm not digging at anyone that does network marketing, direct sales, or multi-level marketing.
BUT, I respect that Simply Earth does not operate under that business model, and I feel their oils are more fairly priced without having to compensate for upline/downline commission within an MLM.
They Are Third-Party Tested
They have each lot for each oil 3rd-party tested and have all GC/MS results available on their website so you can ensure your oil's purity.
Simply Earth Makes Using Essential Oils Easy
I love that Simply Earth focuses so much time and effort on helping educate their audience and customers on the safety, uses, and best practices when it comes to oils.
Not only do they show you how to use an oil, they include general safety information like ages (2+, 10+, etc.), whether an oil is safe around pets, etc.
I have said this before, but it's still so true – I love oils, but I never really know HOW to use them.
It's so nice to have a road map and clear recipes to help guide me to use them correctly, safely, and effectively!
Active subscribers also get free access to the Simply Earth Essential Oil Hero Course, valued at $250, which dives into how to use essential oils safely and with clarity.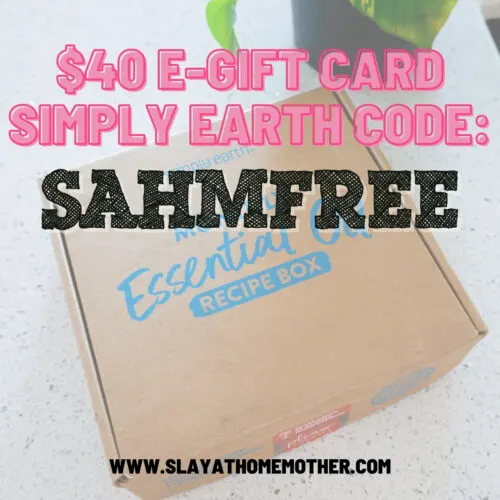 April 2021 Simply Earth Subscription Box

Let's unbox the April subscription box!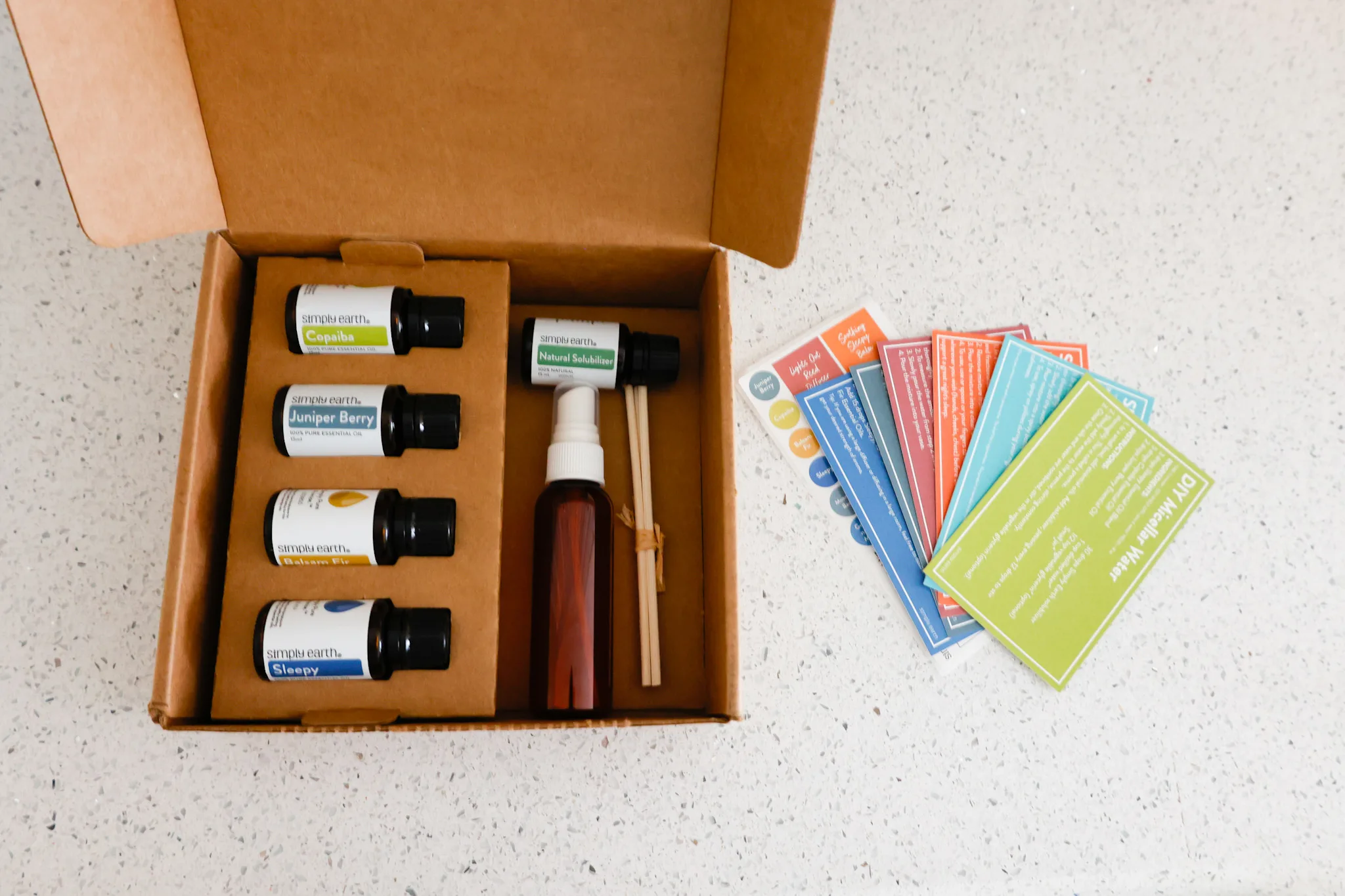 Here's what comes in this month's box…
4 full-size essential oil bottles
amber spray bottle
6 diffuser reeds
Natural Solubilizer (helps mix oil and water together)
6 DIY essential oil recipe cards
sticker labels
The April box is valued at over $159.47 for just $39!*
*Based on the price of oils at big, expensive essential oil companies.
New subscribers also get the BIG BONUS BOX with their first order, and then with every 6th box, which comes with…
(6) 5 mL bottles (great for making your own blends)
(6) 10 mL roll-on bottles
fractionated coconut oil
coconut carrier oil
beeswax
See pictures below for the BIG BONUS BOX….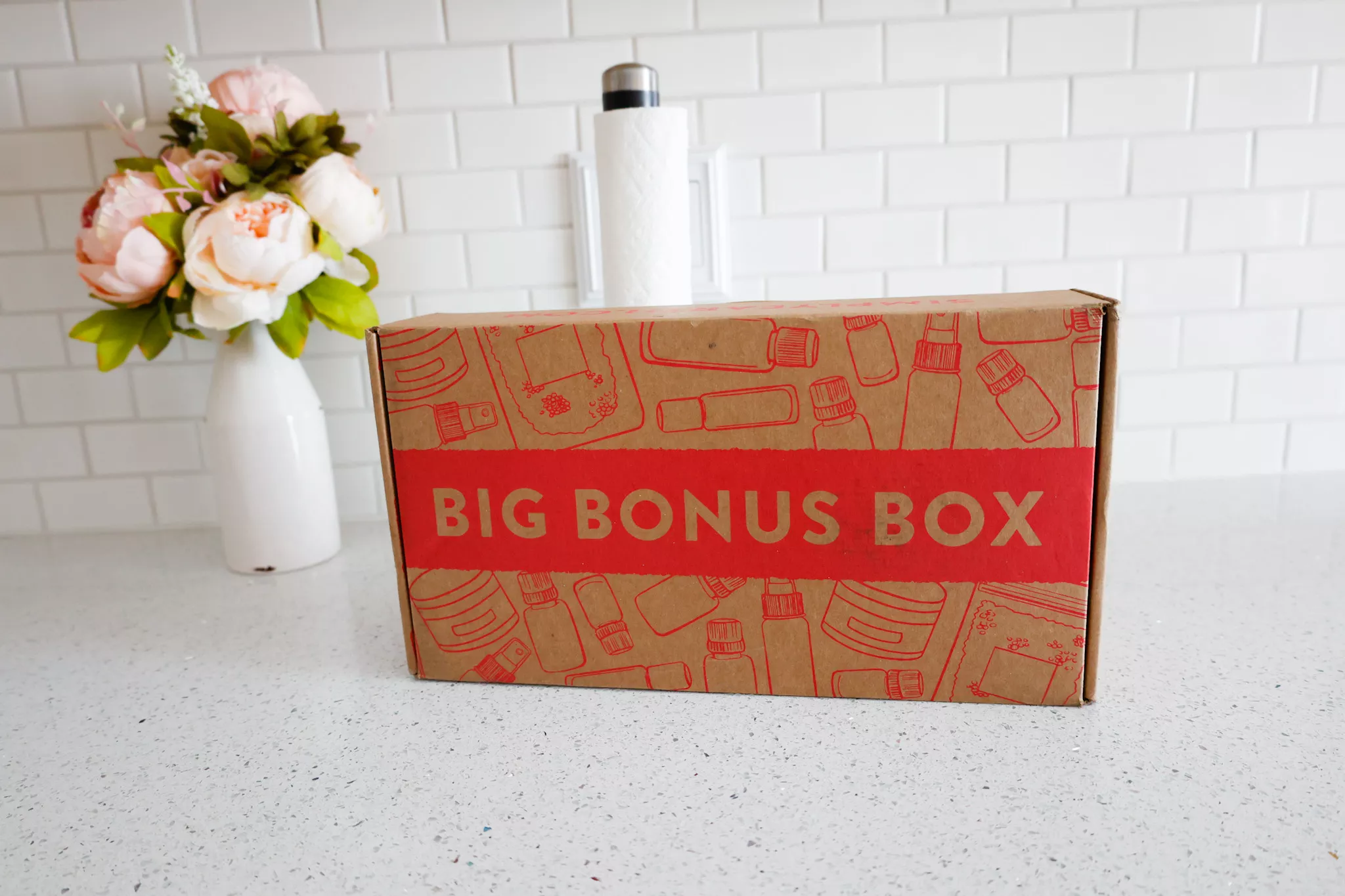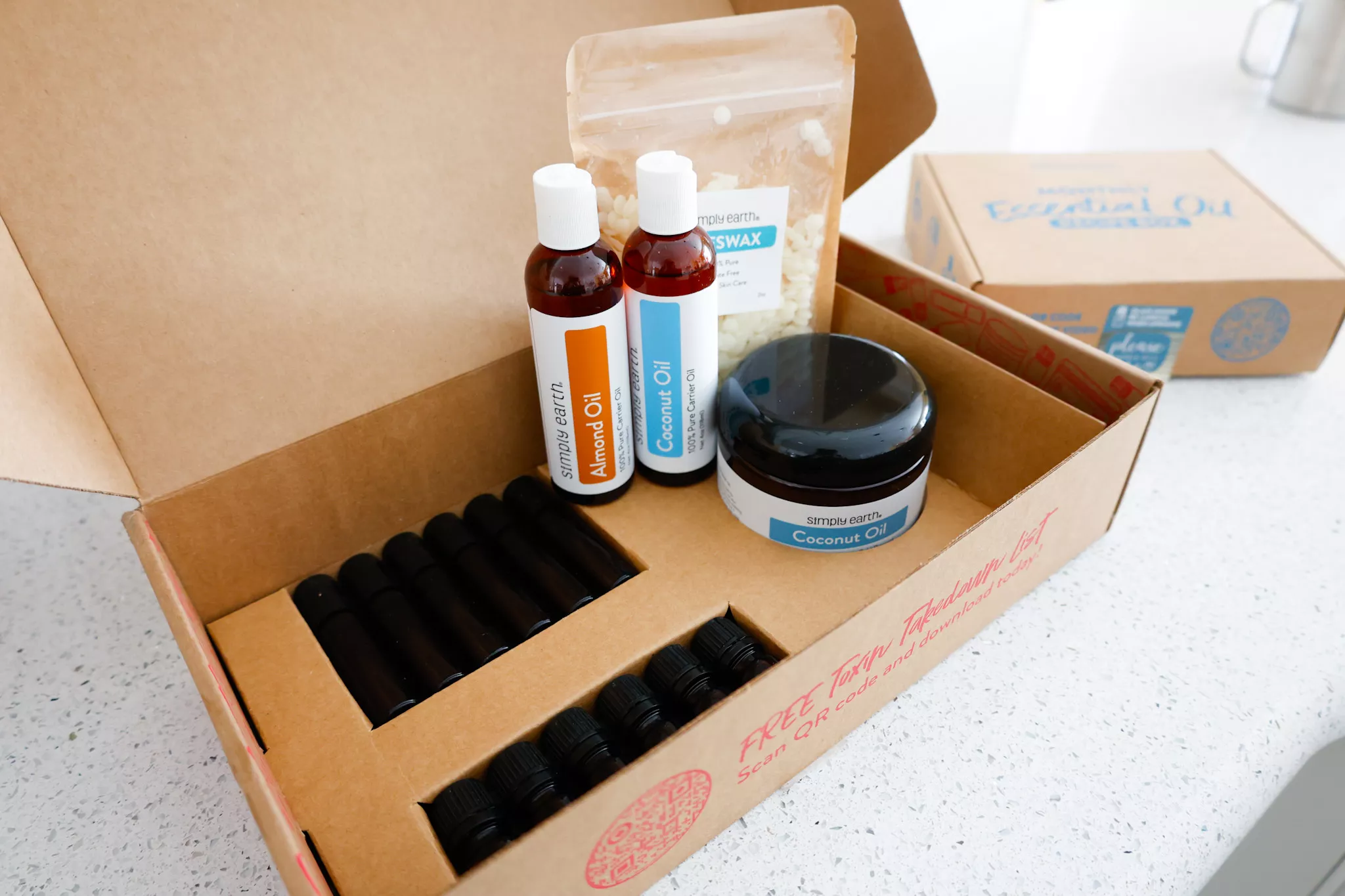 Now lt's dive into the April 2021 subscription box from Simply Earth…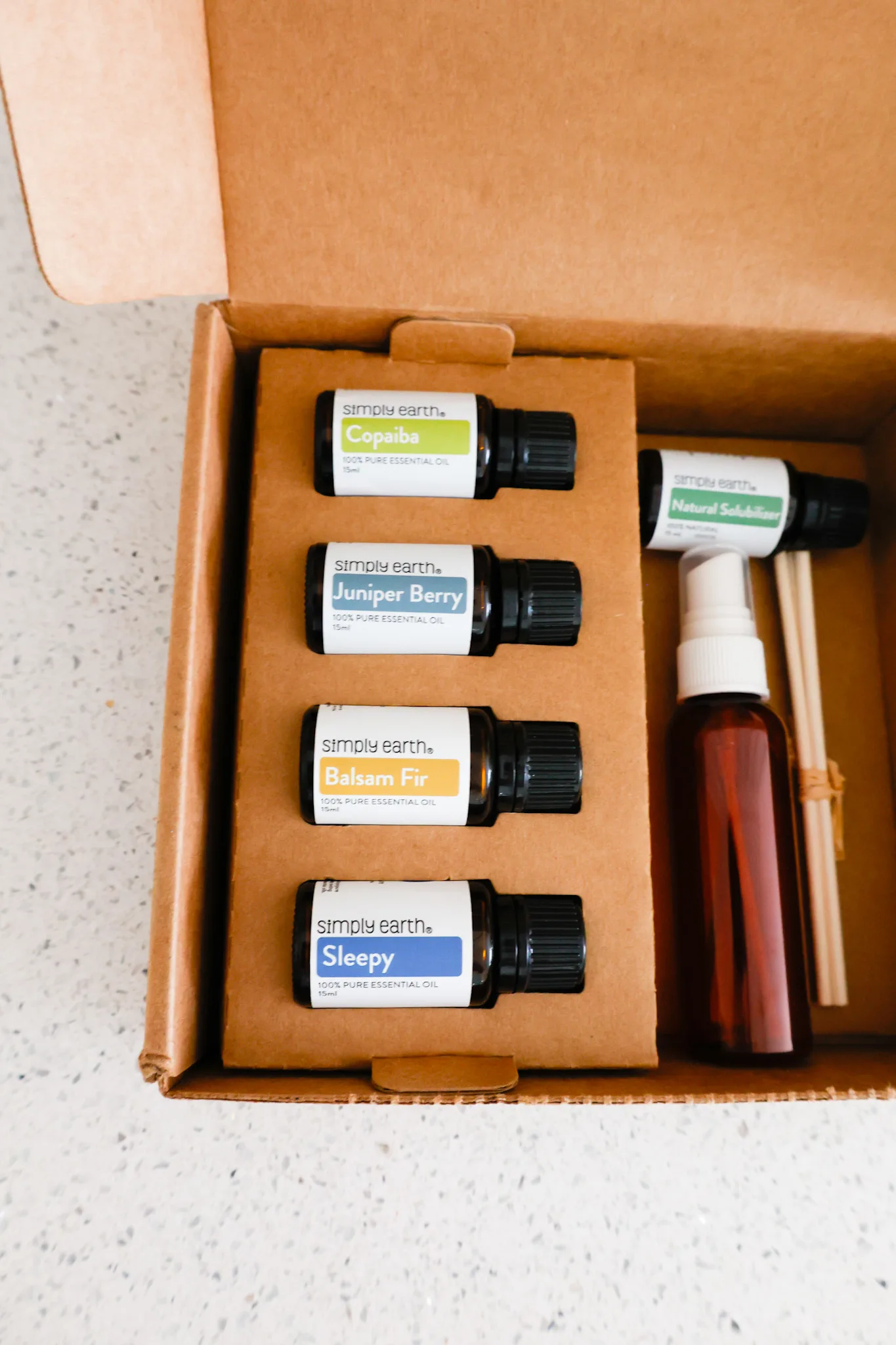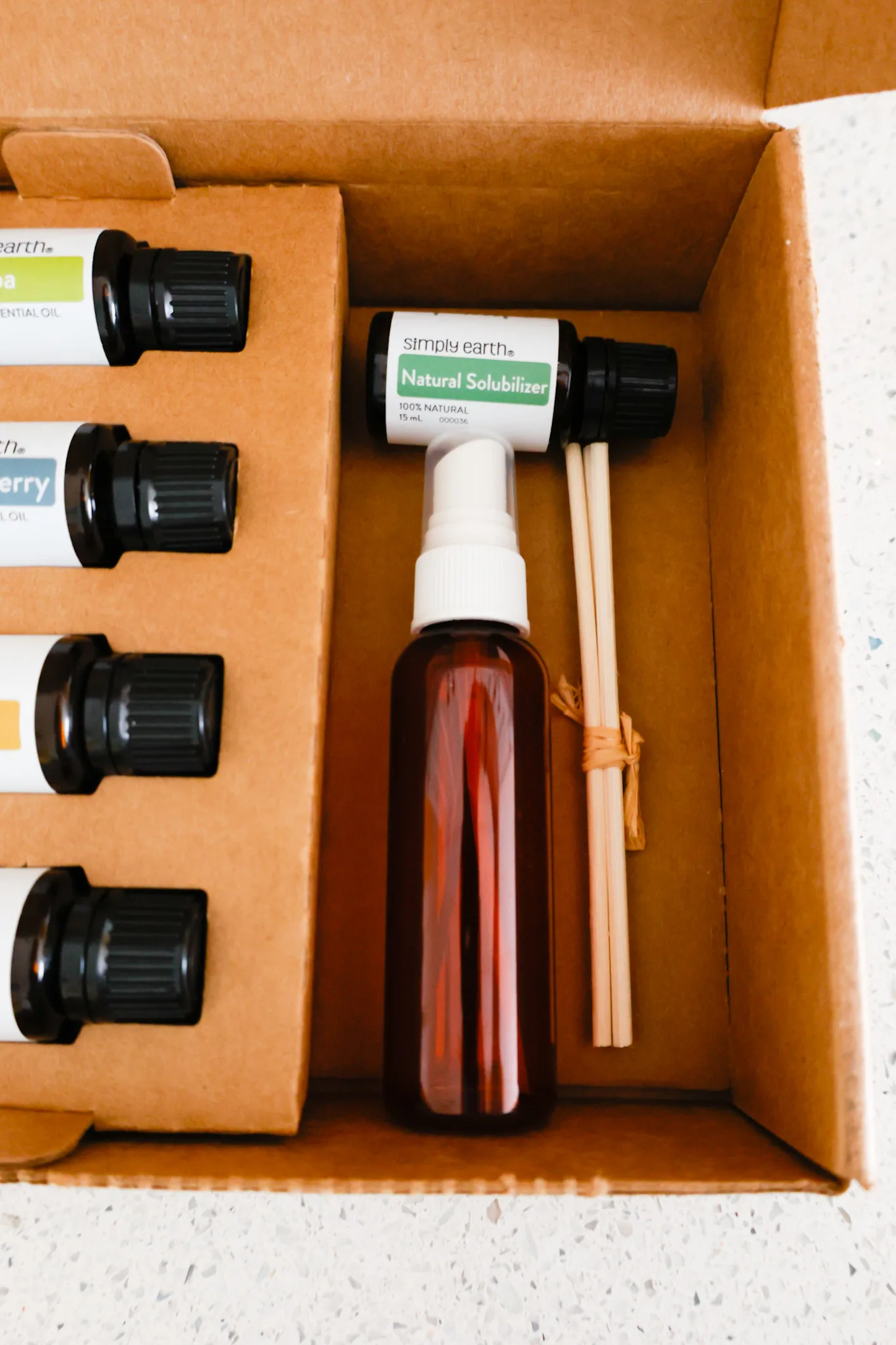 The 6 DIY recipes included in the April 2021 Simply Earth box are:
DIY Micellar Water
Goodnight Moon Diffuser Blend
Moon & Back Roll-On
Sleepy Pillow Spray
Lights Out Reed Diffuser
Soothing Sleepy Balm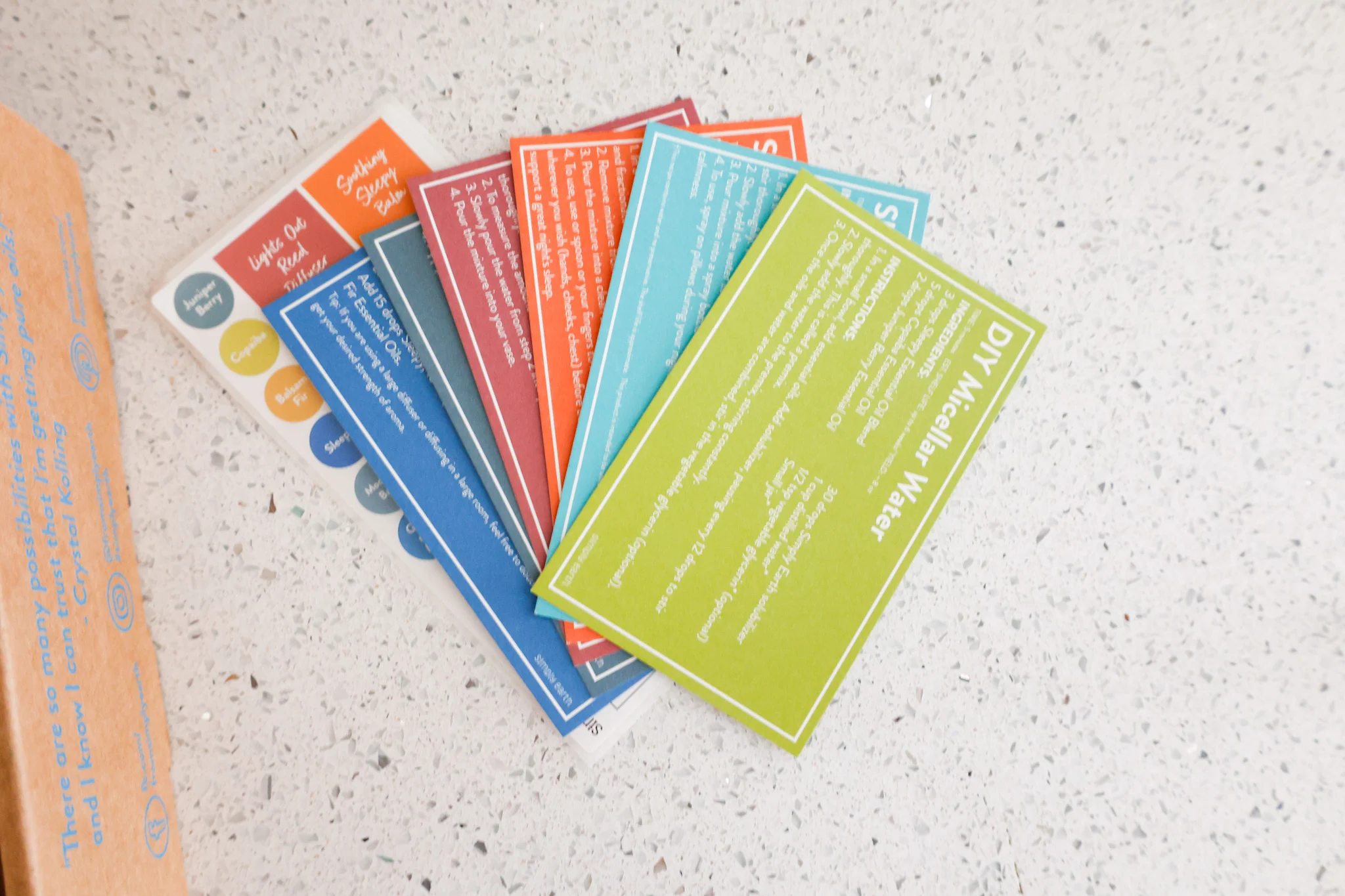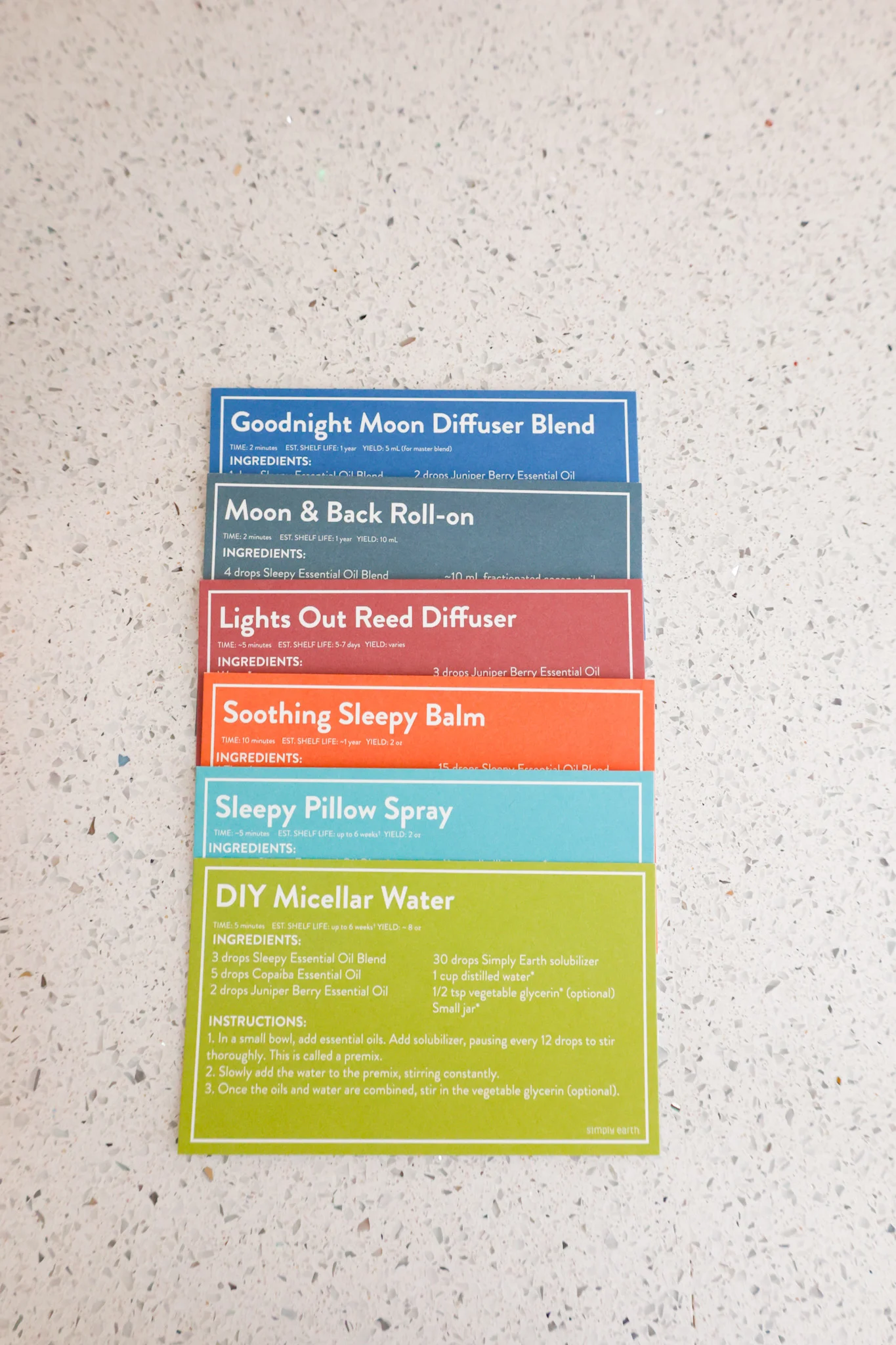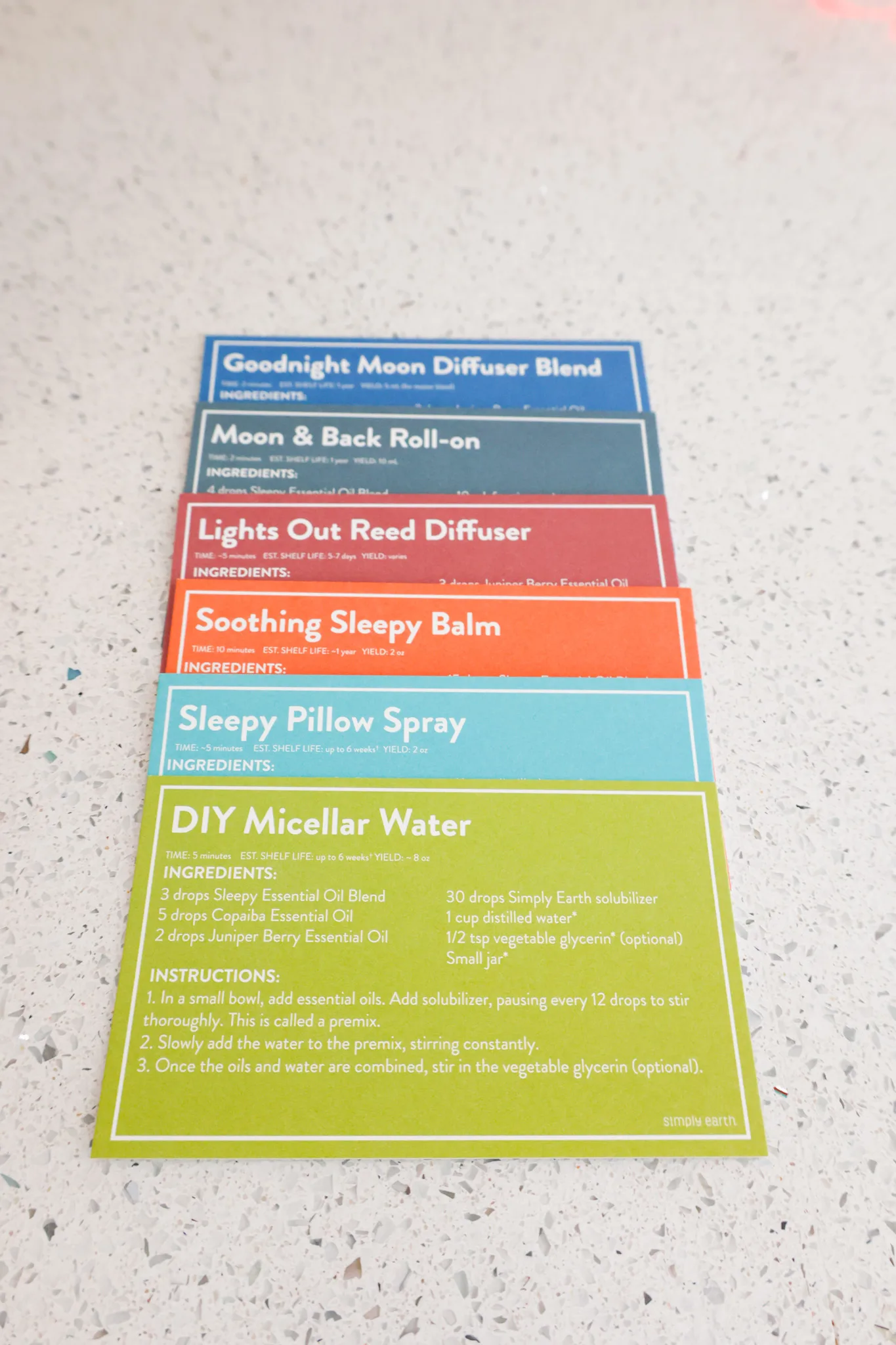 In this post, I'll be making the DIY Micellar Water Recipe, and on my Instagram stories I'll be making the Sleepy Pillow Spray.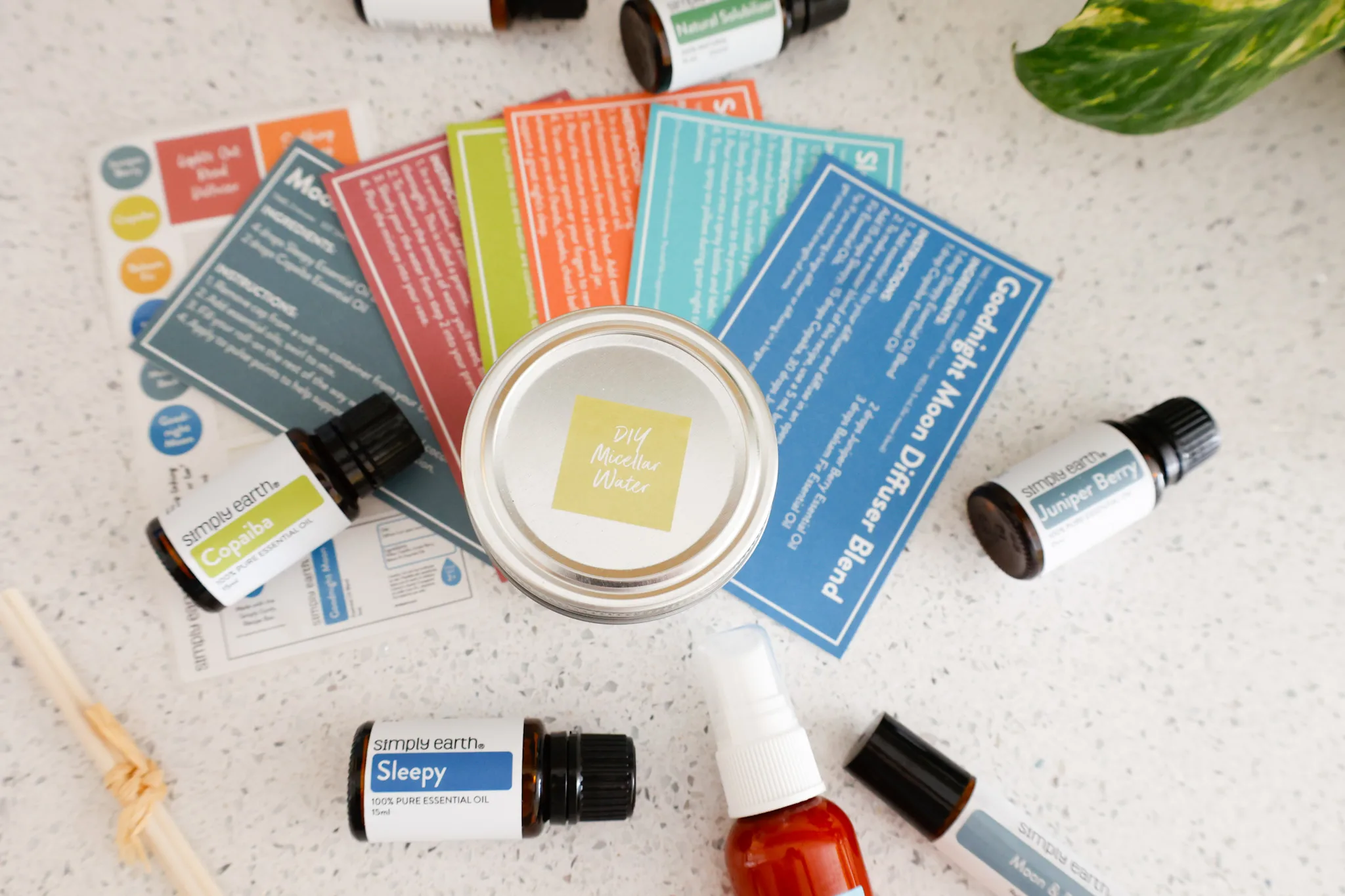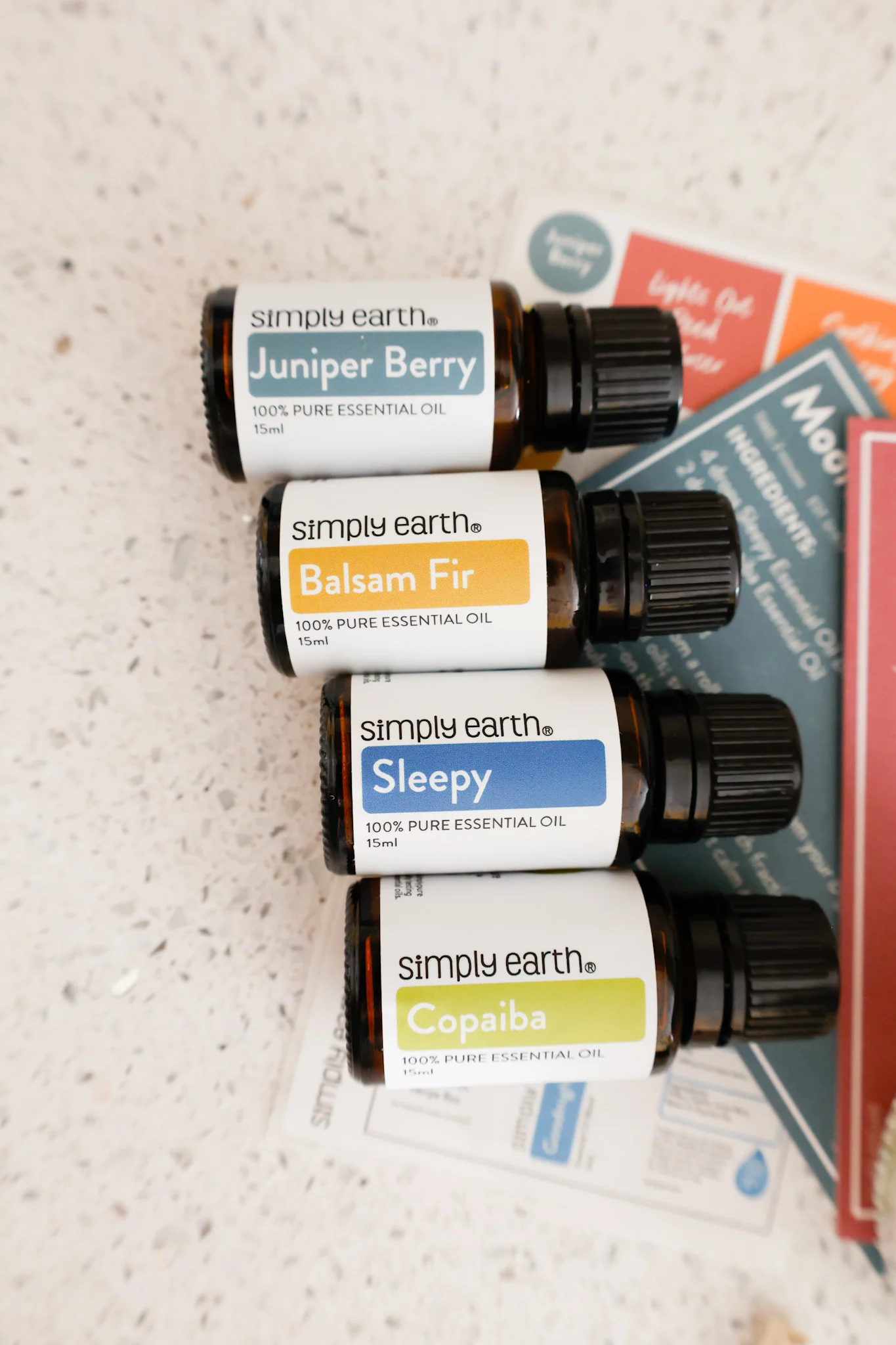 DIY Micellar Water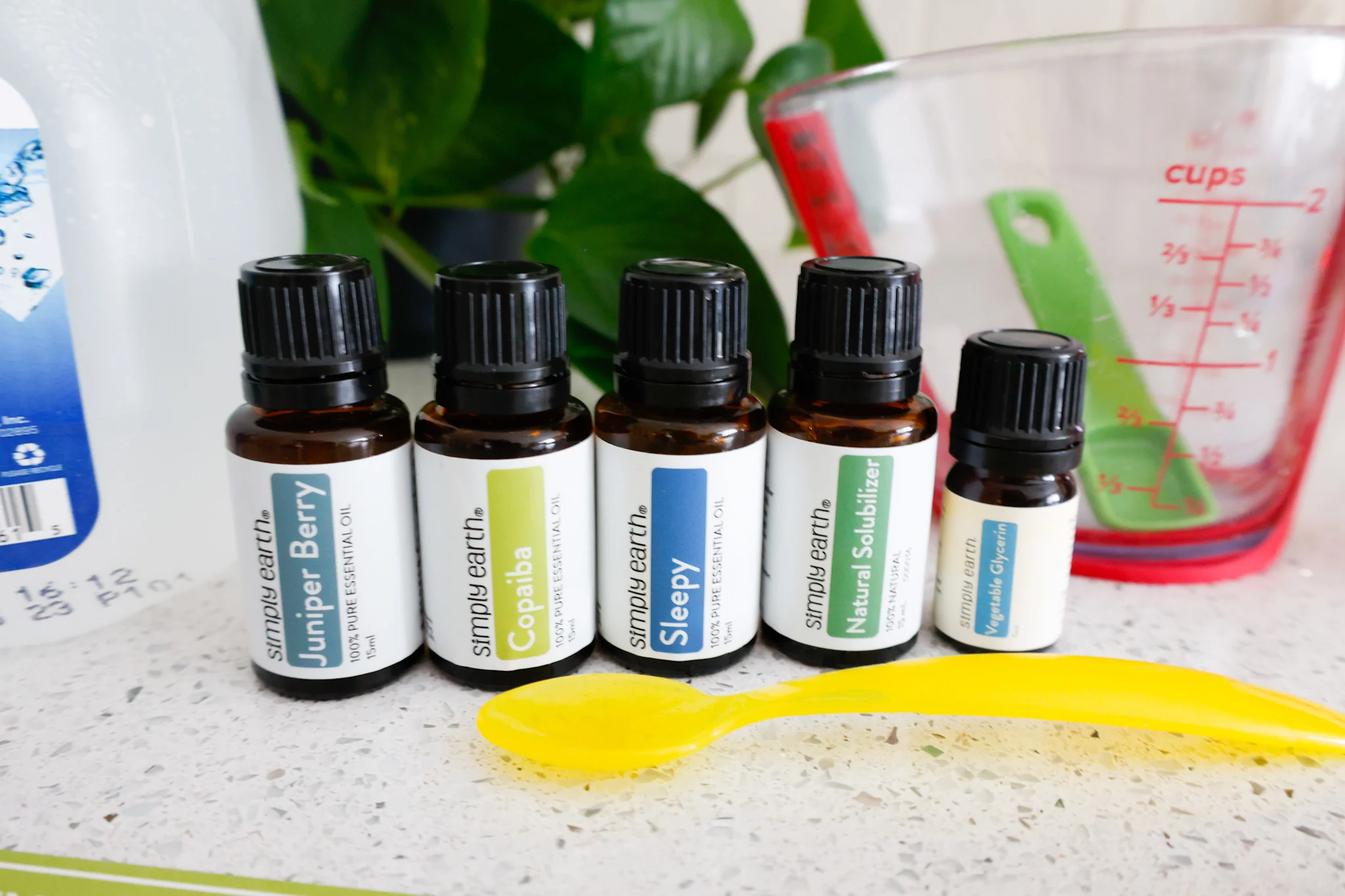 To make my DIY Micellar Water, I needed to use the Copaiba, Juniper Berry, and Sleepy Blend oils, and Natural Solubilizer (this helps mix oil and water) from this month's recipe box.
I also needed a small jar, distilled water, and some vegetable glycerin (this was optional, but I had this on hand from a previous box).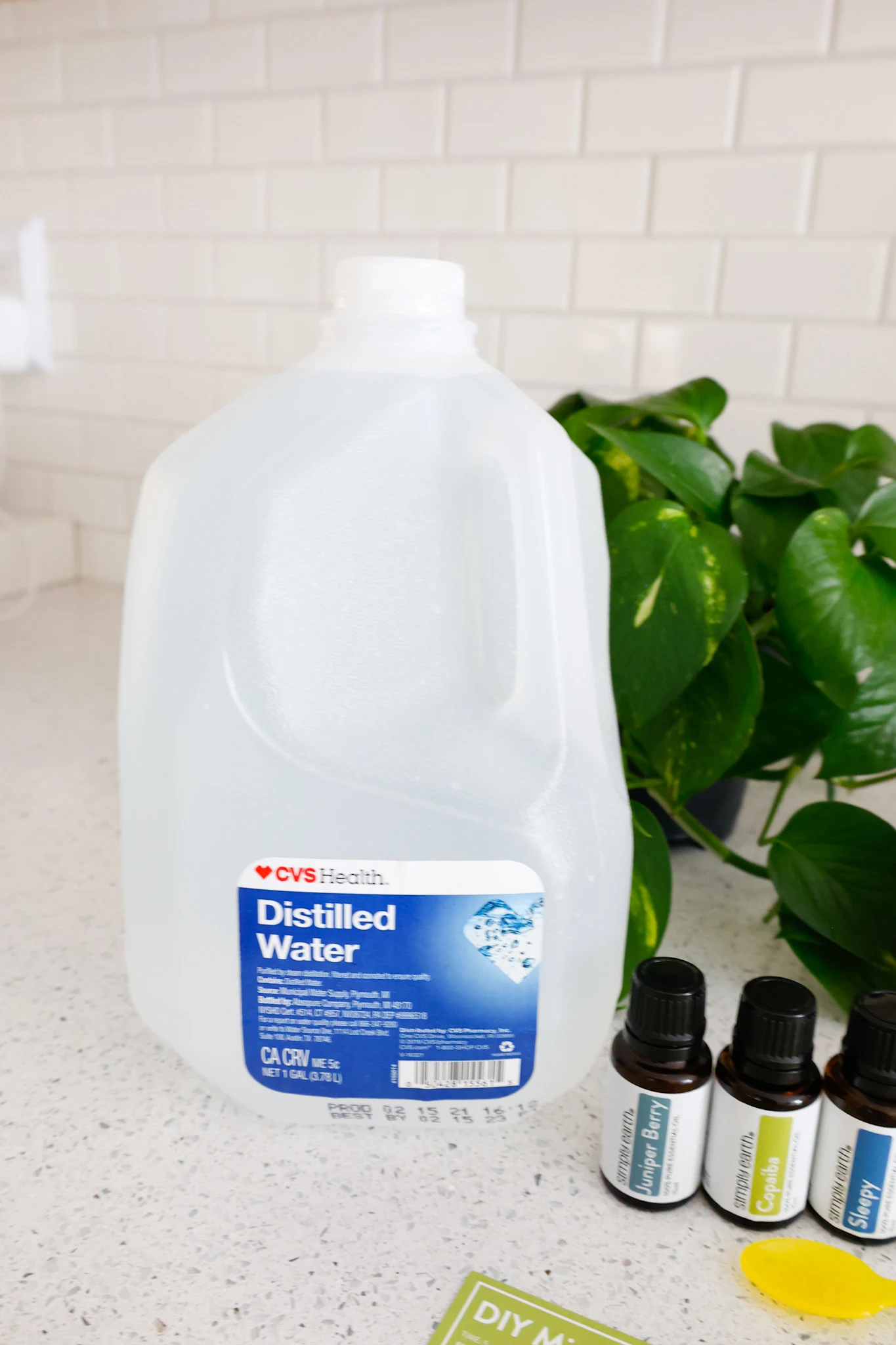 I mixed the ingredients according to the directions and made my own micellar water to use at night as a gentle cleanser to help remove makeup and lightly cleanse my face.
I've been using it each night with a cotton pad before using moisturizer.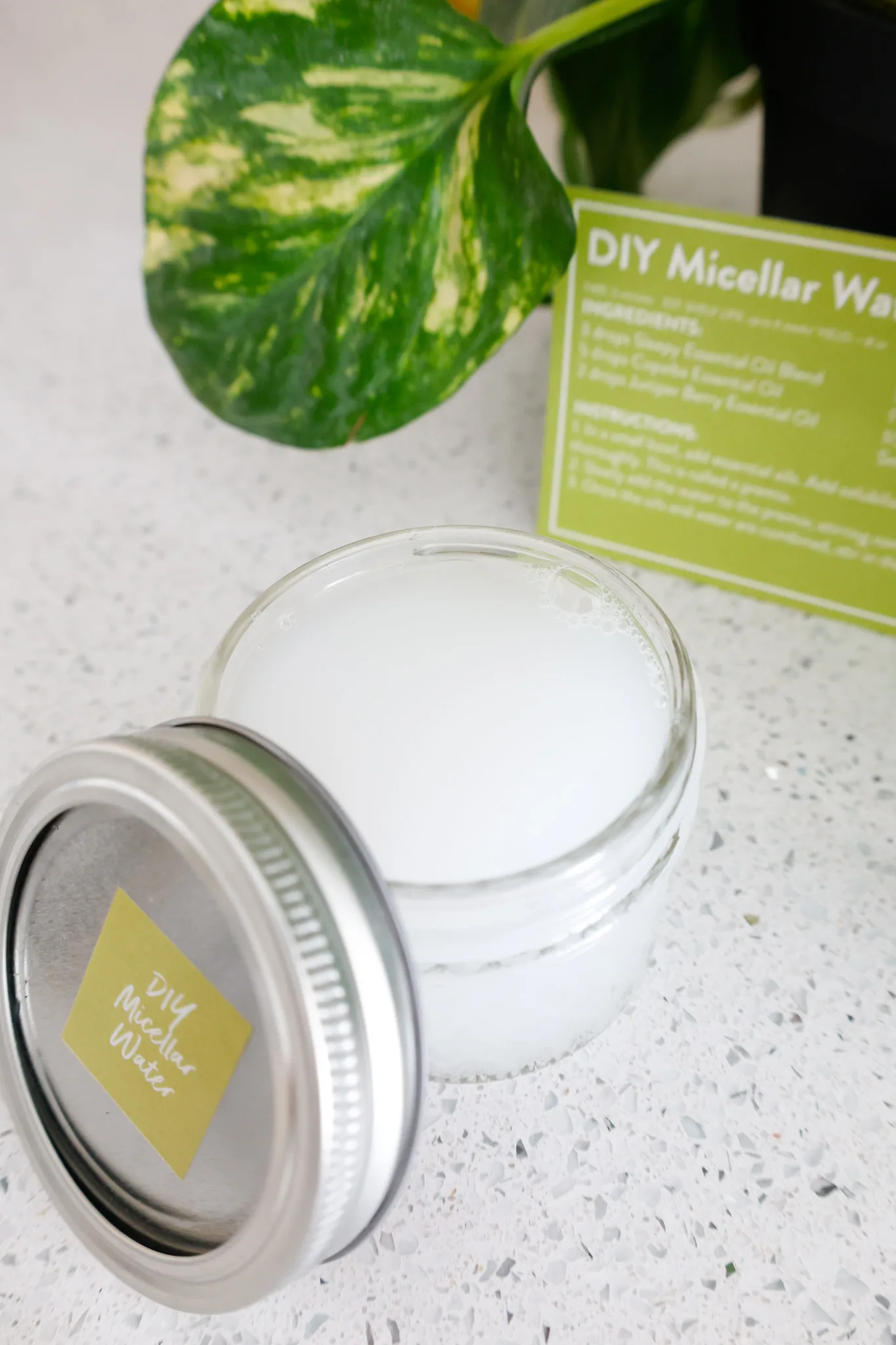 The micellar water smells incredible and cleanses beautifully!
My skin looks like it's glowing once I'm done using it, and I don't feel oily or greasy at all.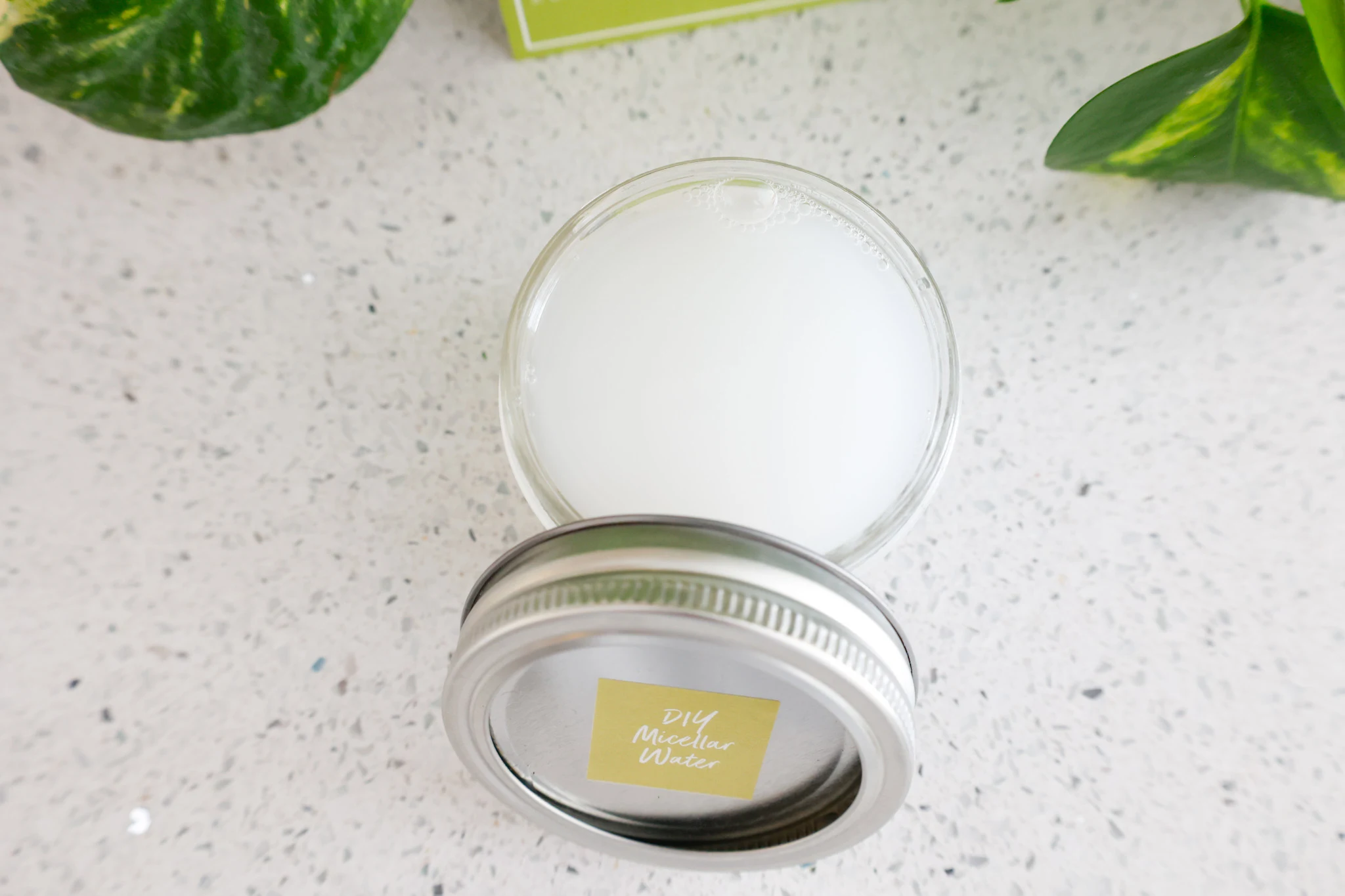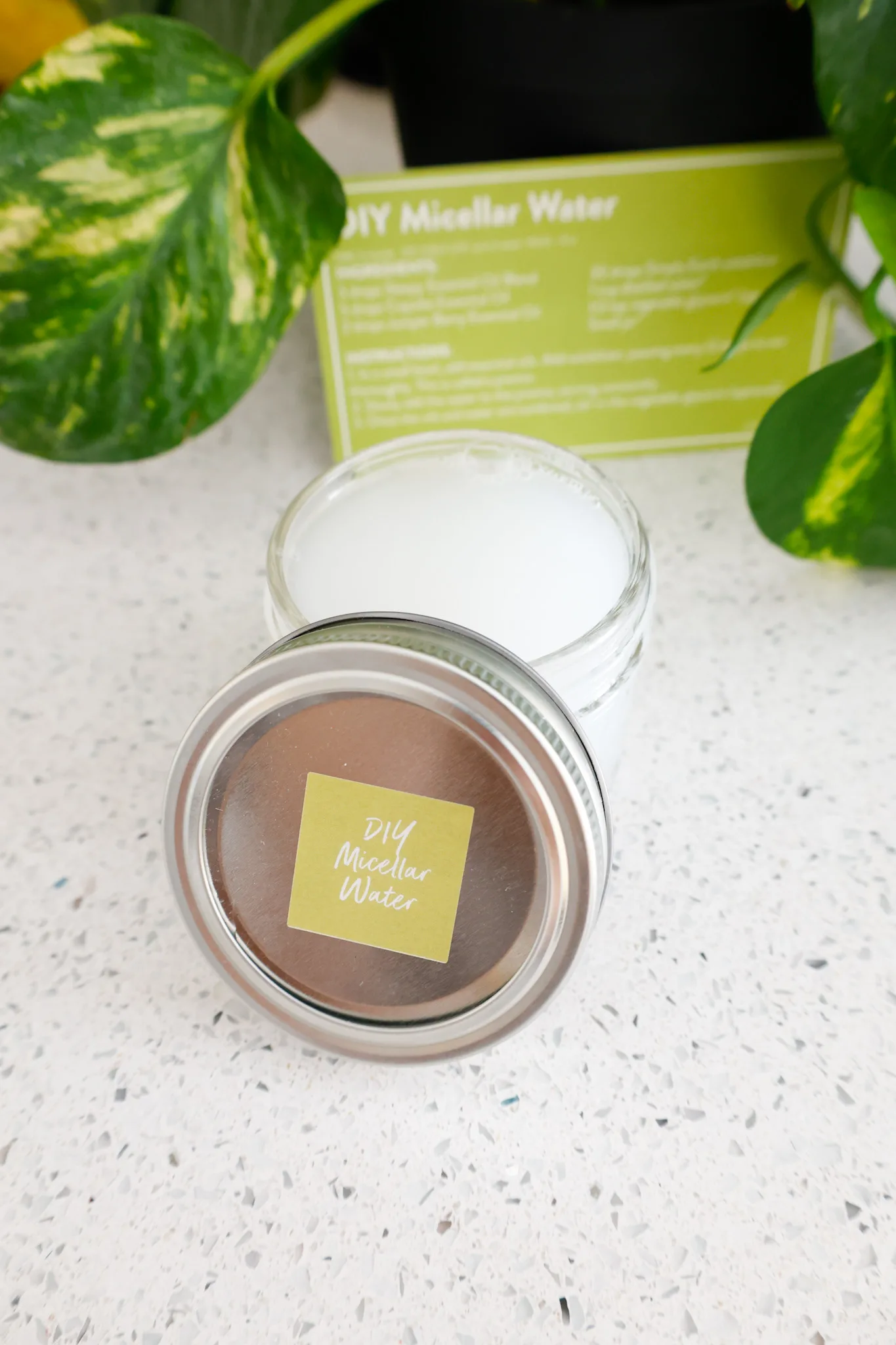 So far, I've made 3 of the 6 recipes from the box and they all smell so wonderful and relaxing!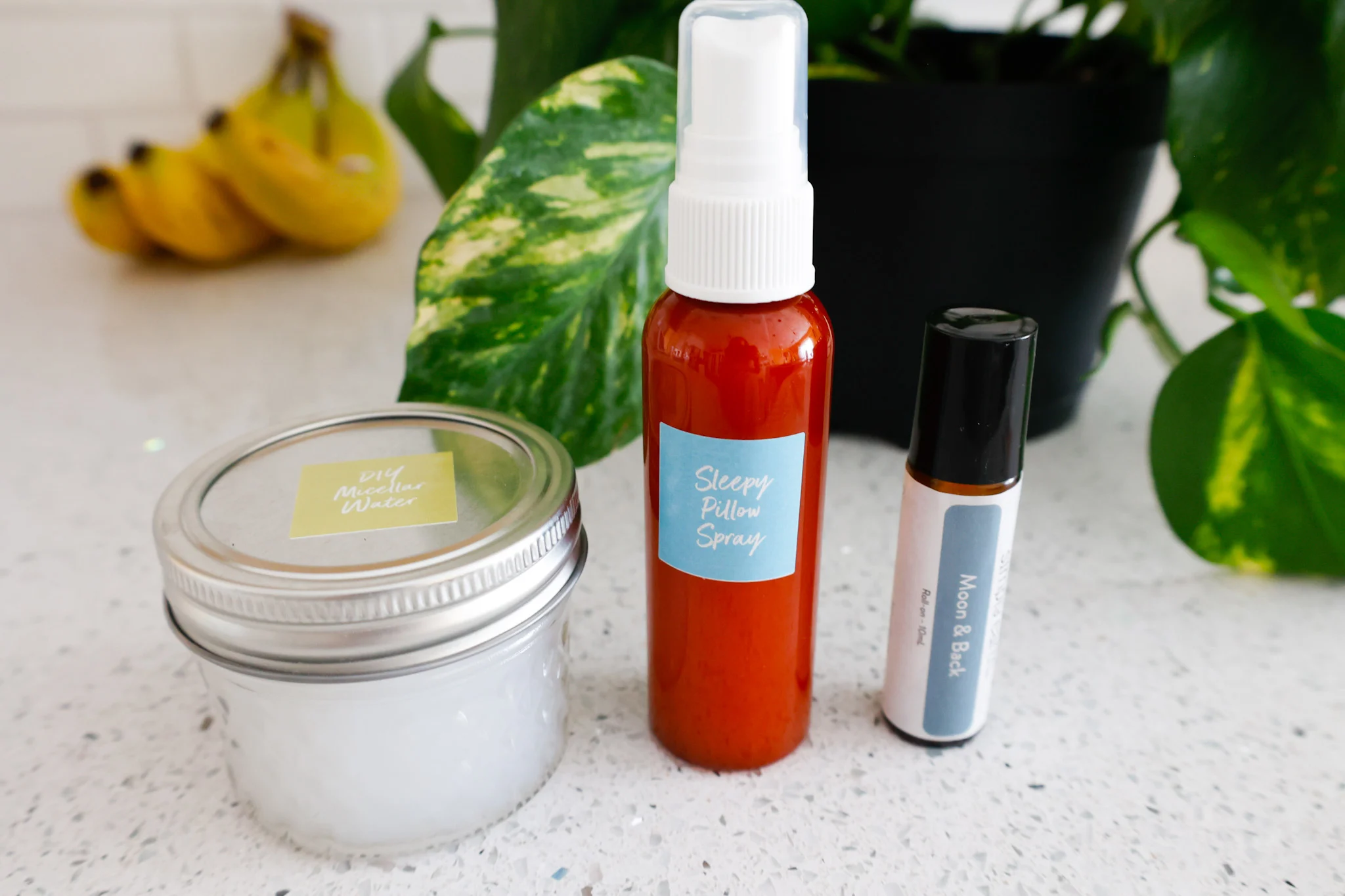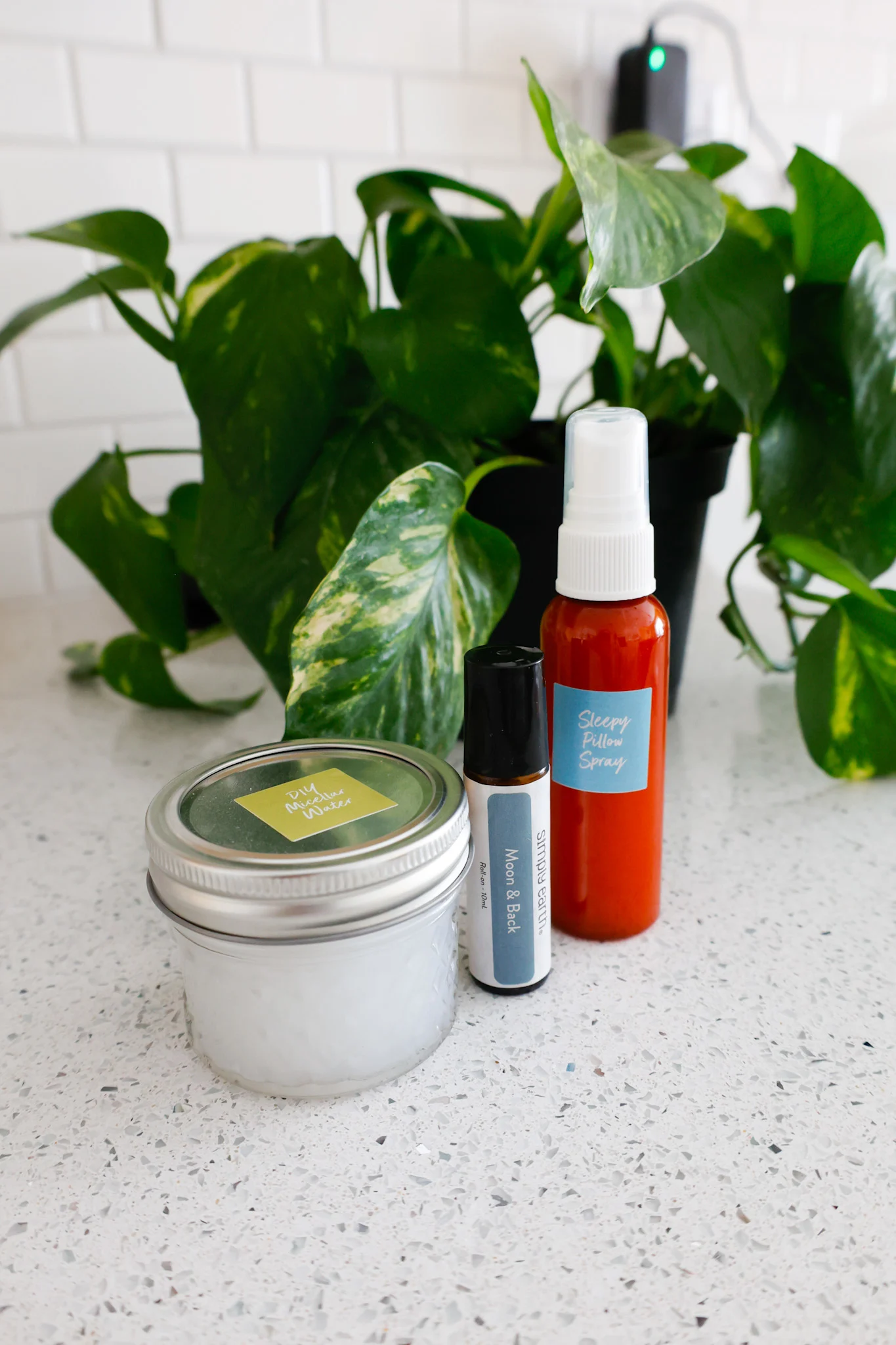 P.S. I've gotten a few messages on Instagram asking why the box isn't live towards the end of the month – sometimes it sells out before the end of the month, so if you're thinking of grabbing a subscription box and have a specific one in mind, it's best to grab it SOONER rather than later and miss out!
Use my coupon code SAHMFREE at checkout to get a free $40 e-gift card towards your next box or a future purchase. (doesn't count towards your first box – arrives in your e-mail after you purchase your first box).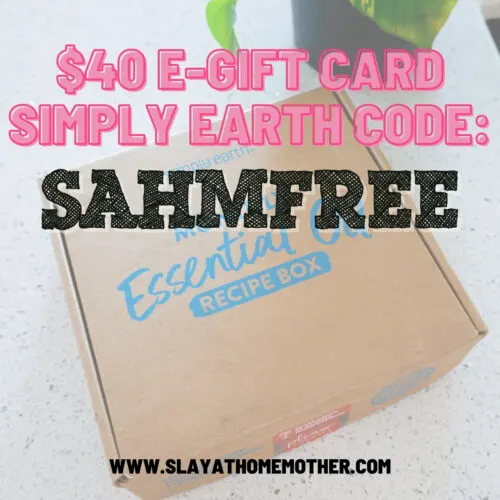 ---
Have you tried the Simply Earth subscription box yet? Tell me your thoughts in the comments below!
*Post originally published April 2021, last updated January 2022.