Want to do something special for your child's teacher this school year? Check out these 15 amazing back-to-school teacher gifts…
---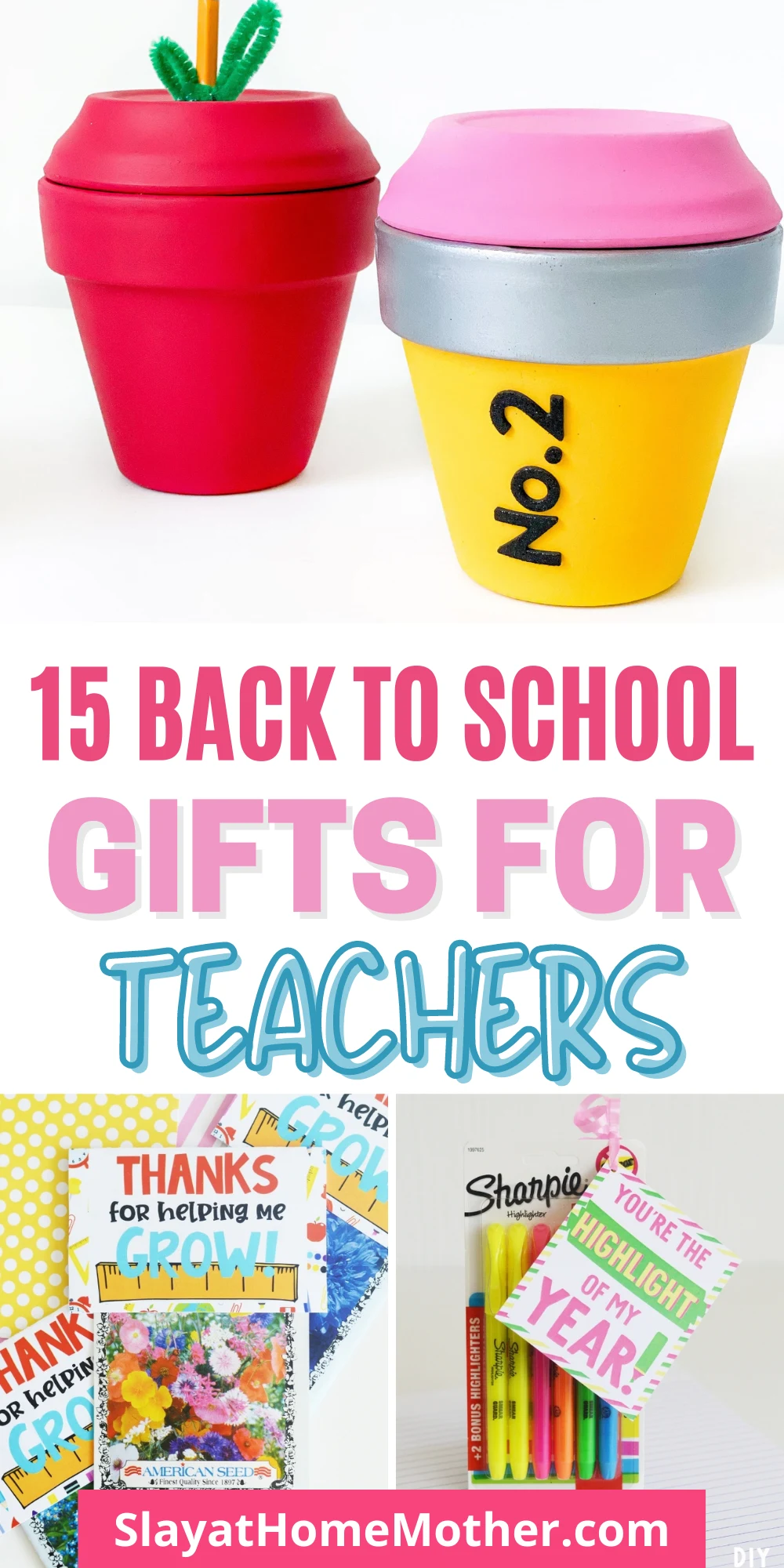 It's time!
Time for back to school.
Are you ready??
Because I'm not….*emotionally*.
Max will be starting 6th grade (middle school), and Jax will start Kindergarten and be riding the bus all by himself.
This is such a big year for our boys, and while I'm excited for them, I'm also incredibly anxious for them as well.
I know they're tough and will do well…
But I'm just an anxious person when it comes to letting my kids do things on their own and removing the helicopter blades from the top of my head ;).
So I'm channeling all of that anxious energy into crafting!
Crafting makes me happy, allows me to have a creative outlet, and helps me focus on the better half of scenarios. 🙂
If you're like me, you know and appreciate how little teachers are paid, and what an amazing impact the right teacher can have on your child's life and the way they view the world.
I'll always have a special place in my heart for teachers, so each year I try to make them gifts, get to know them better, and show our appreciation in every way I can.
This list has some amazing ideas and crafts you can make at home with your child to give to their new teacher to help show how much you appreciate them.
Here are 15 AMAZING Back To School Teacher Gifts…
15 Back To School Teacher Gifts
DIY Wood Block Apples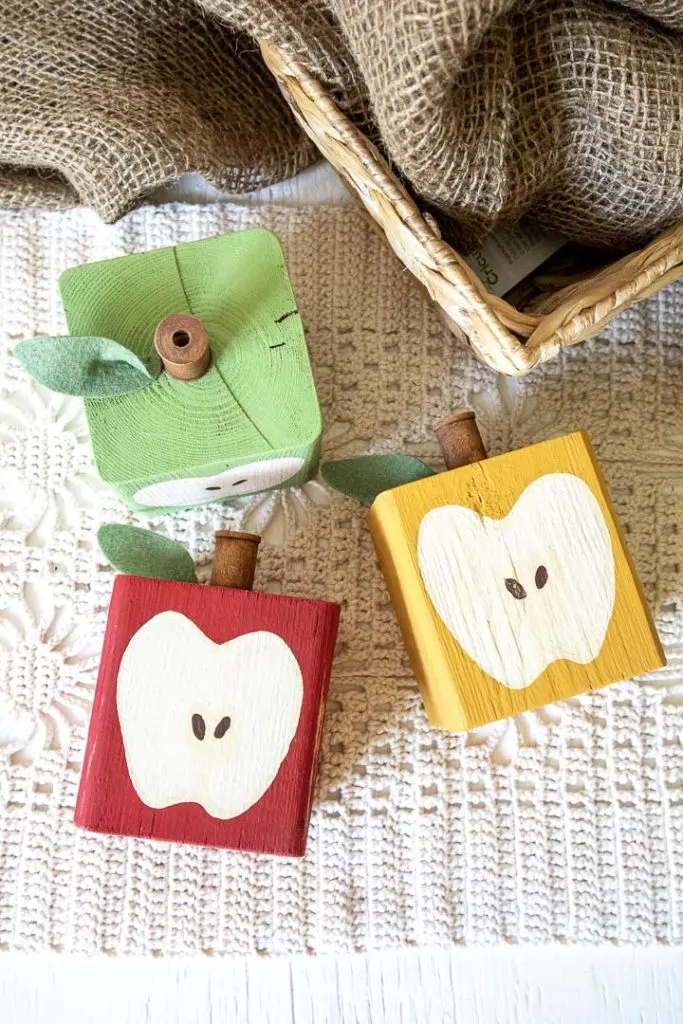 These DIY wood apple blocks make great office or classroom decorations, and can even be used to signify special times in class like work quietly or quiet time, reading time, test time, lunchtime, etc.
DIY Highlighter Teacher Gift (Printable)
This DIY Highlighter Teacher Gift is sure to bring a smile to teachers! It's something they can use in their classroom, and the free printable tag makes it easy to put together!
Pressed Flower Bookmarks
These pressed flower bookmarks are so colorful and fun to make – include your children in making this fun teacher gift!
Homemade Bath Salts
Made with Epsom salt and essential oils, these homemade bath salts are a great DIY to make for your child's teacher to help them remember to take time to relax this school year.
Homemade Apple With Worm Cookies
Make your child's teacher some adorable apple with worm cookies this year for a fun and colorful school-themed treat.
DIY Candy Jar For Teachers (Printable)
Printable off these adorable tags and attach to a jar of candy or sweets for a fun teacher gift this year!
Homemade School Cafeteria Cookies
Peanut-Butter cookie goodness is just the way to melt your child's teacher's heart!
DIY Watercolor Flower Garden Card
Help your child make this adorable watercolor flower garden card this year that is sure to put a smile on his/her face.
Classroom Themed Candy Jars
Make these easy and adorable teacher candy jars for back to school – they're super easy and so cute!
Hot Chocolate Stirrers
Perfect for any teacher, these hot chocolate stirrers are the perfect sweet treat to make this year.
Back To School Interview Card
Help your child's teacher get to know you better with this adorable About Me style interview card.
Rose Gold with Rose Petal Bath Bombs
How gorgeous are these bath bombs? These would make a great teacher gift for your child's teacher(s).
DIY Teacher Seeds Card
Show the teachers in your life just how much you appreciate them with this adorable DIY Teacher Seeds gift idea!
Upcycled Tin Cans – Desk Decor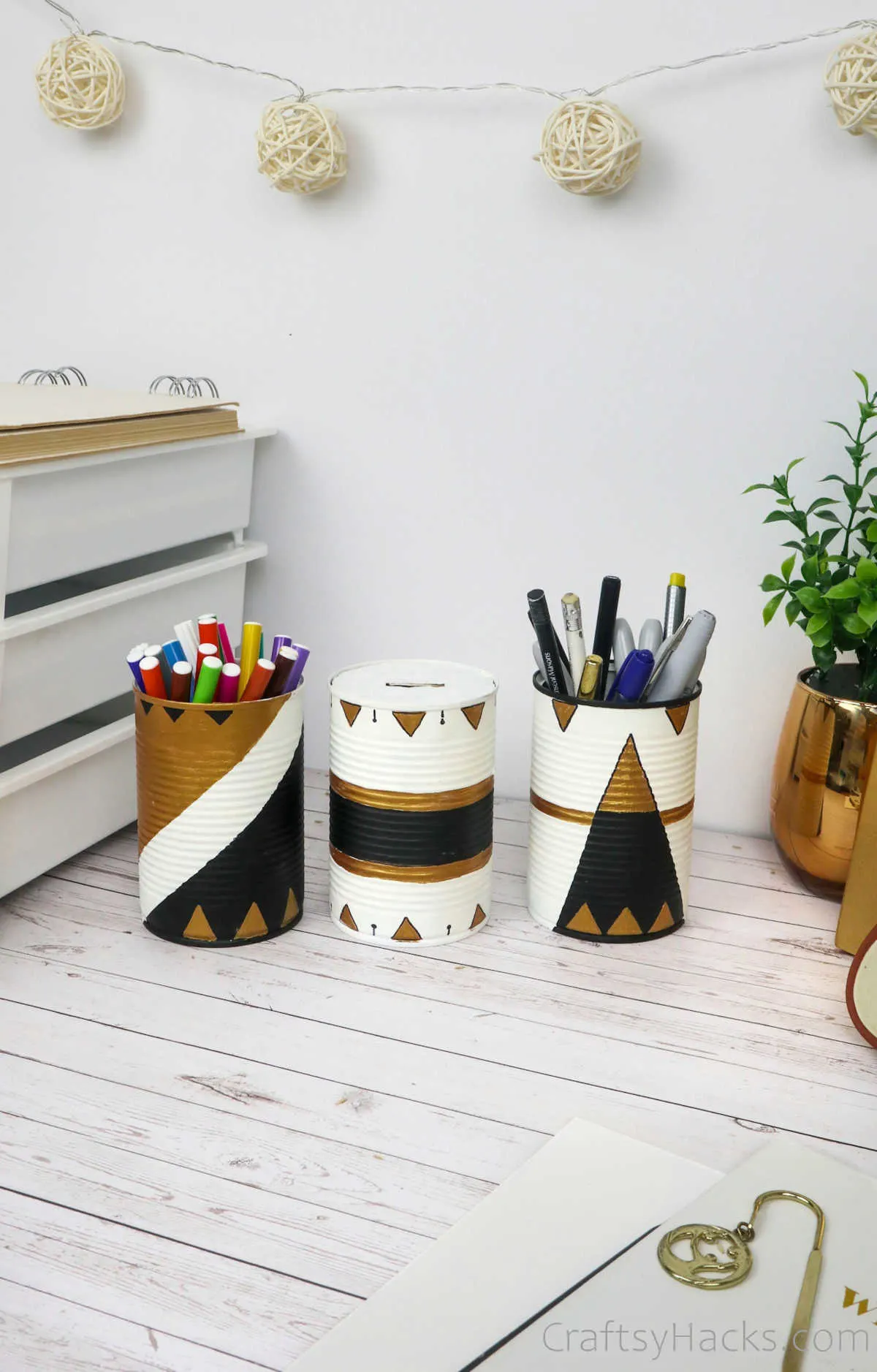 DIY Dishwasher Safe Teacher Mugs