Using a recipe from the Simply Earth August Recipe Box, learn how to make DIY toilet bowl cleaner bombs with essential oils…
---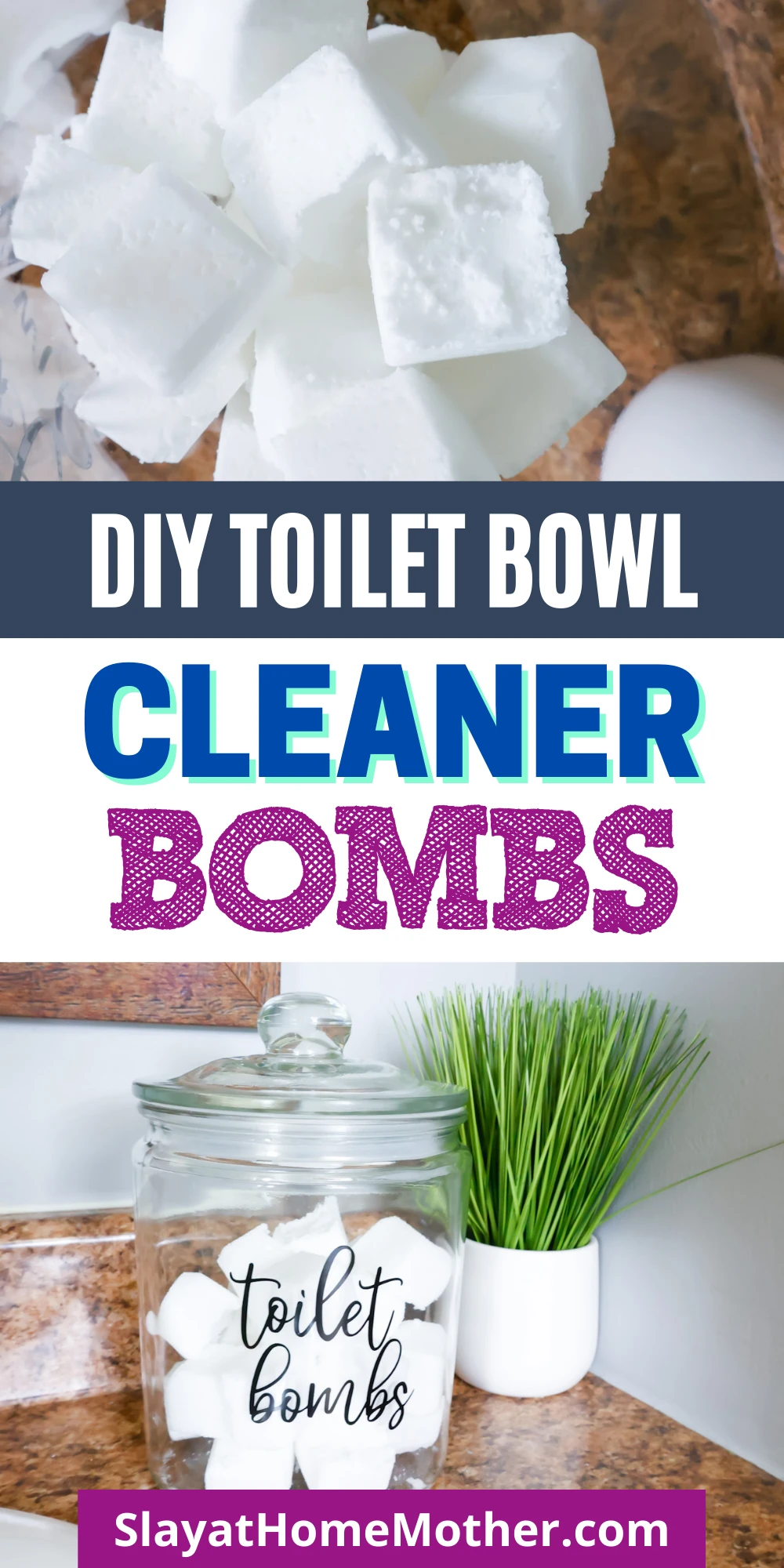 Just wait until you try this easy recipe for DIY toilet bowl cleaner bombs…
It's DA BOMB!
This recipe is straight from the August Simply Earth recipe box, which I will tell you more about below, but if you love essential oils, I highly recommend you check it out!
I also have a discount code at the bottom of this post to help you save money on your subscription. 😉
Here are some of my recent Simply Earth unboxings…
July 2021 Simply Earth Recipe Box (DIY Carpet Powder)
June 2021 Simply Earth Recipe Box (Essential Oil Mosquito Repellant)
May 2021 Simply Earth Recipe Box (Herbal Surface Cleaner)
April 2021 Simply Earth Recipe Box (DIY Micellar Water)
*This post contains affiliate links, however, all opinions are my own, as always.
August 2021 Simply Earth Recipe Box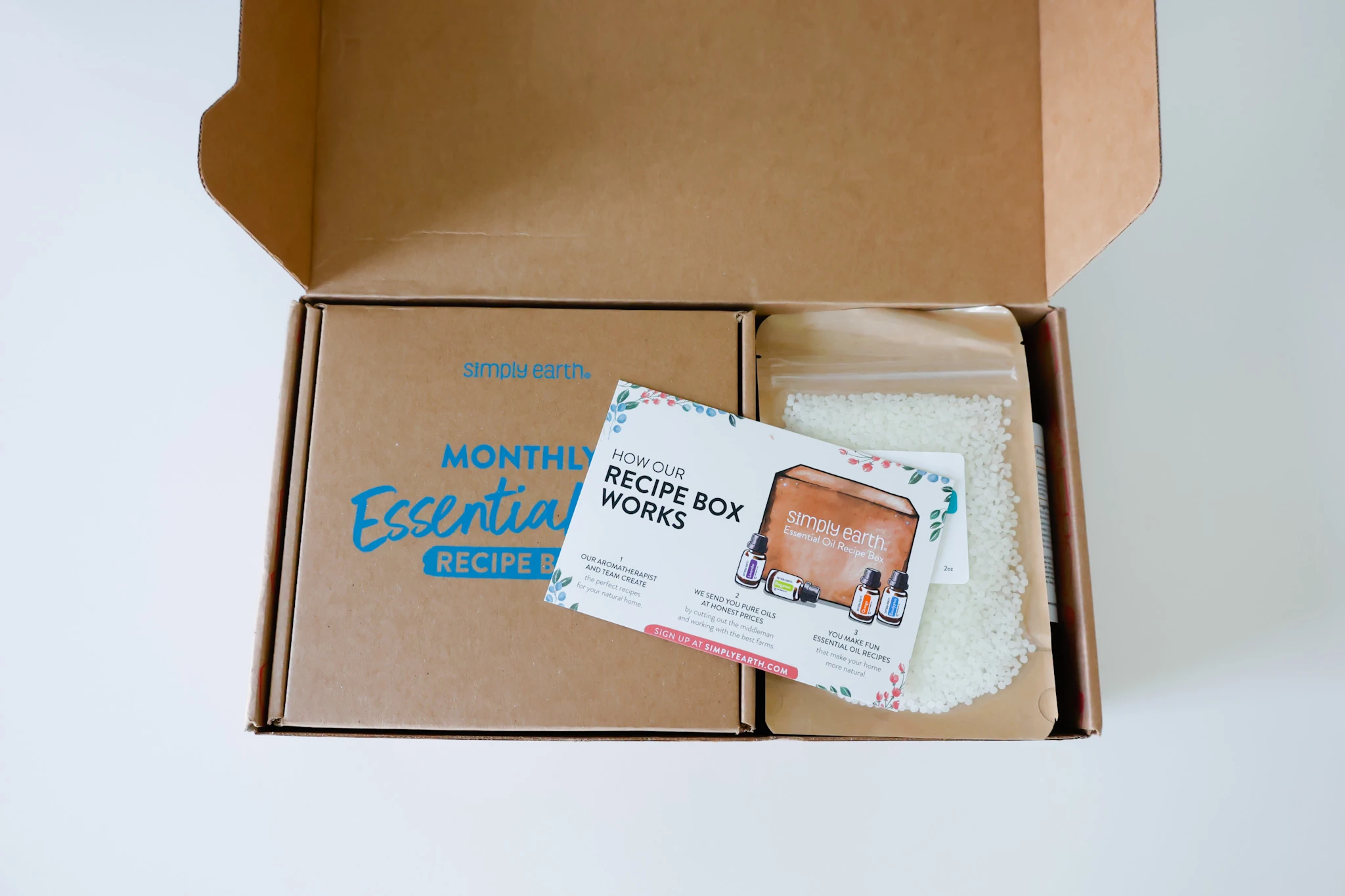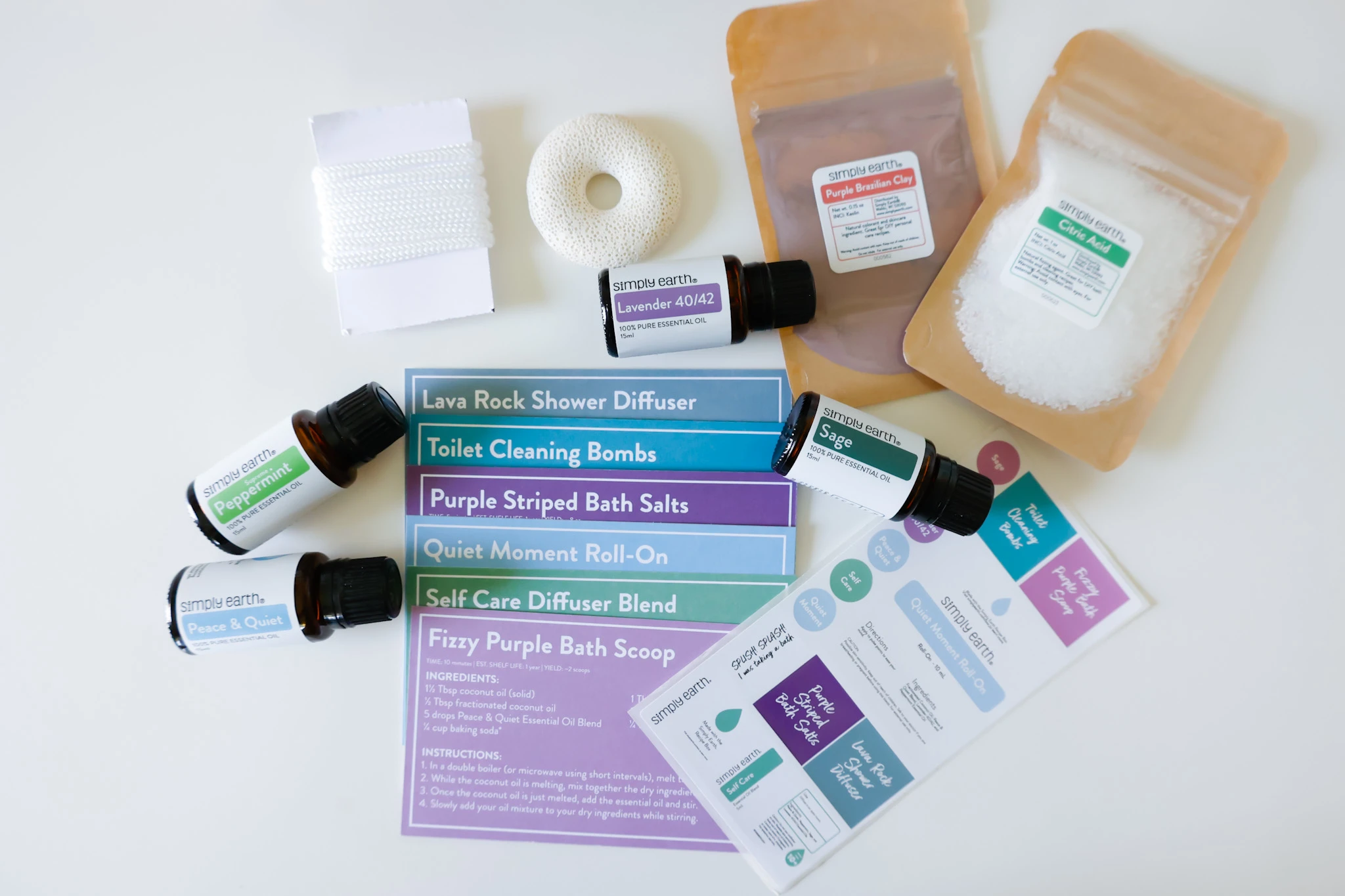 Each month, I get a subscription box on my doorstep from Simply Earth, a non-MLM brand of oils that is dedicated to helping educate their audience on how to use oils with confidence and clarity.
Each box includes…
6 fun DIY recipe cards
extras needed to make the recipes
safety information for use around kids, pets, pregnant/nursing moms, dilution rates, etc.
The four oils included in the August 2021 recipe box include Sage oil, Lavender 40/42 oil, Peppermint oil, and Simply Earth's Peace & Quiet blend.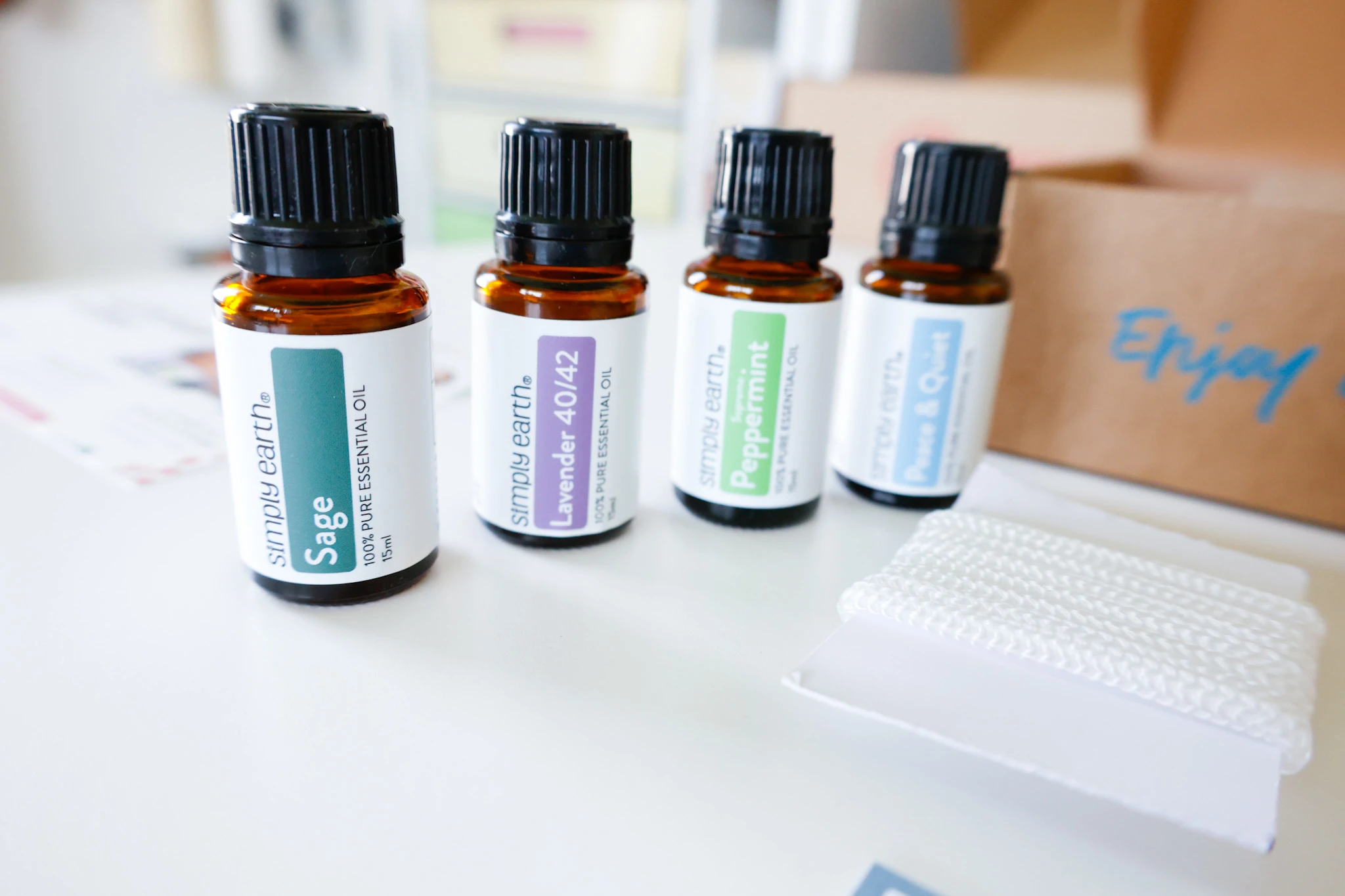 The Peace & Quiet oil blend is a blend of sweet orange, frankincense, cedarwood, and lime essential oils – it smells amazing!
First-time subscribers also get their BIG BONUS BOX, which includes…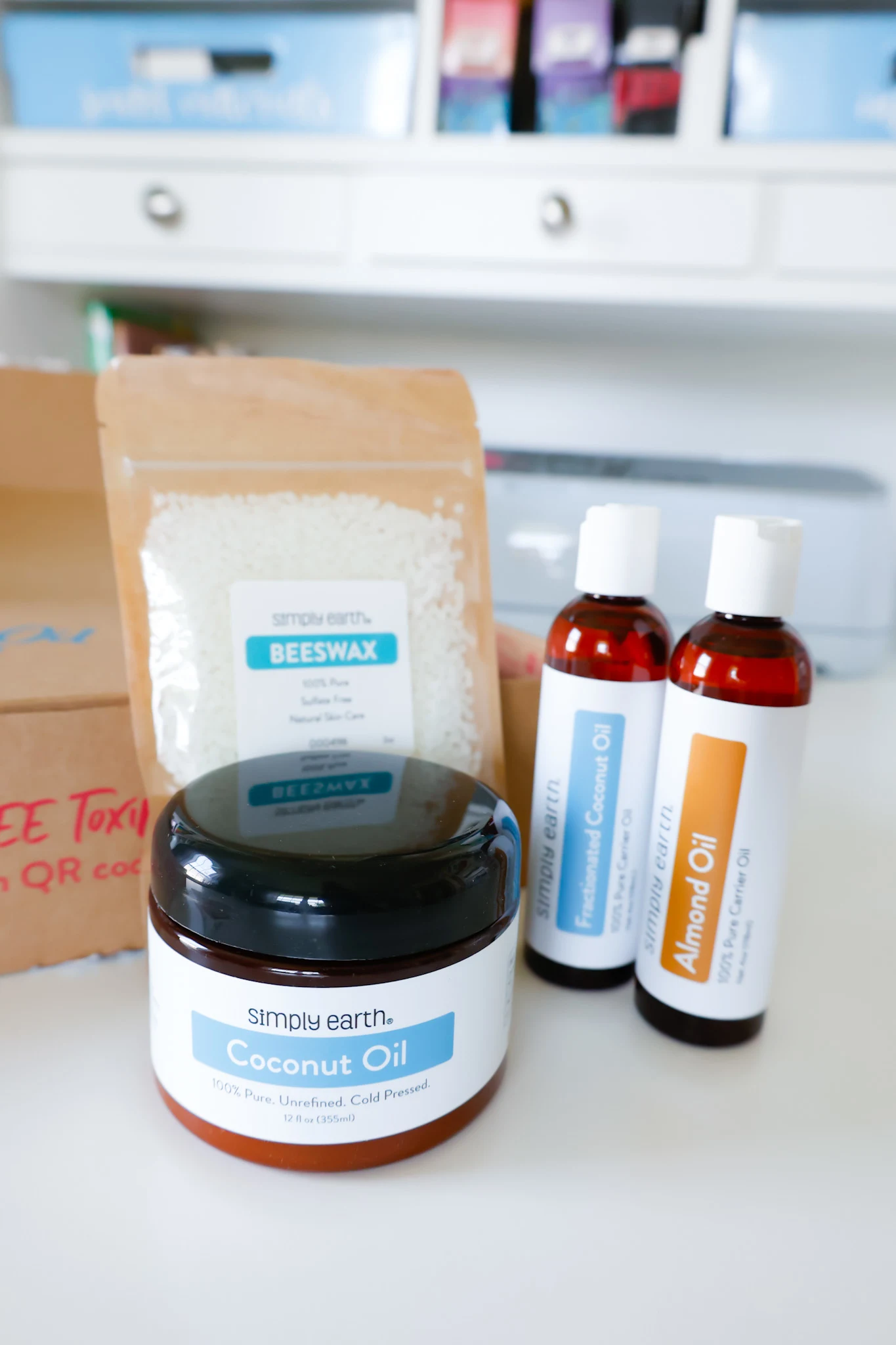 beeswax
cold-pressed coconut oil
fractionated coconut oil
almond oil
6 essential oil bottles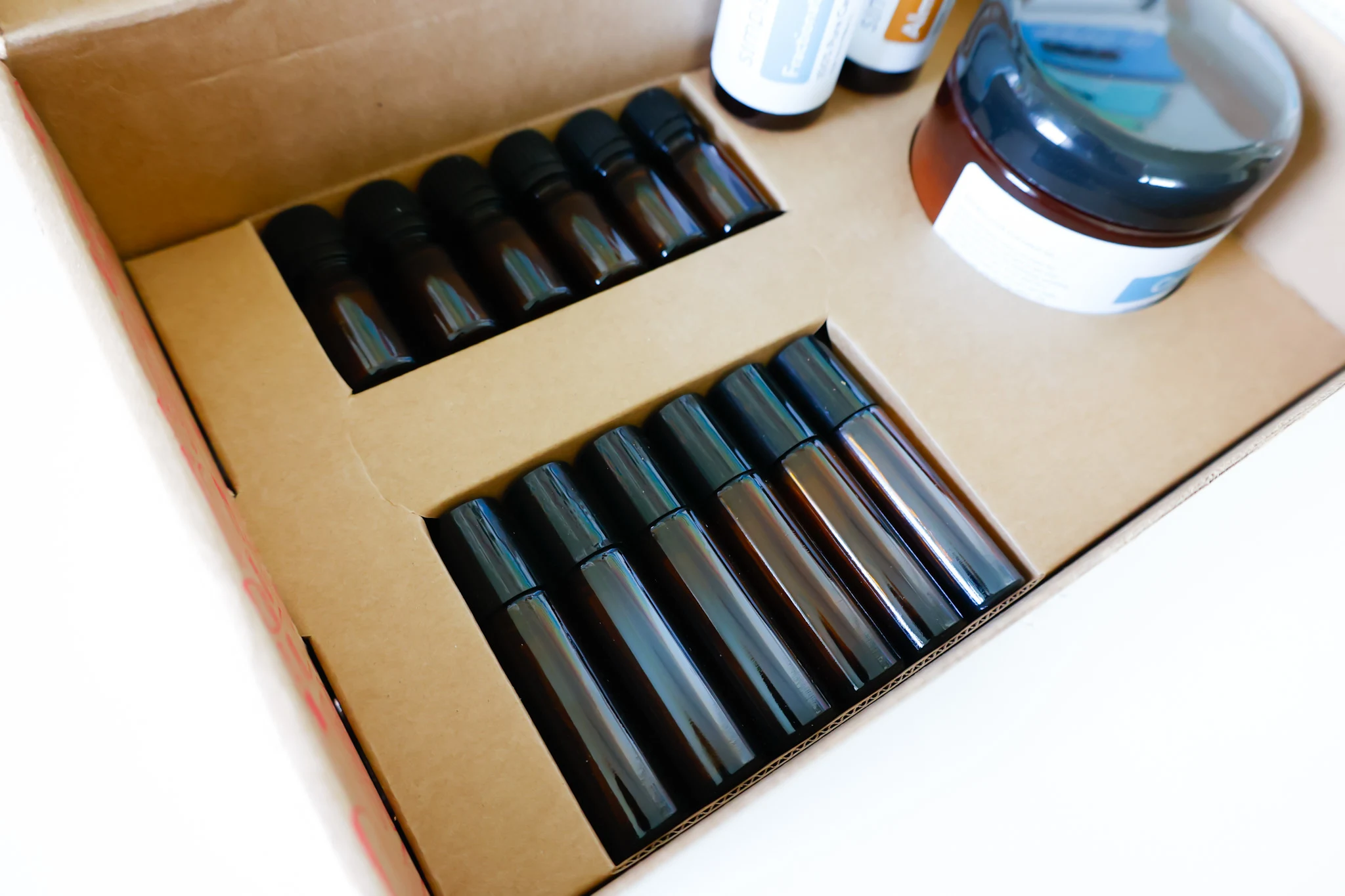 With a subscription, customers get this big bonus box every 6th order!
I've officially had this subscription for over a year now, and I can tell you – IT IS AMAZING.
I've always loved using oils, but besides dropping them in a diffuser for smelling up a room…I didn't know much.
With this subscription box, I can make fun recipes to use around our home and learn different uses for them at the same time.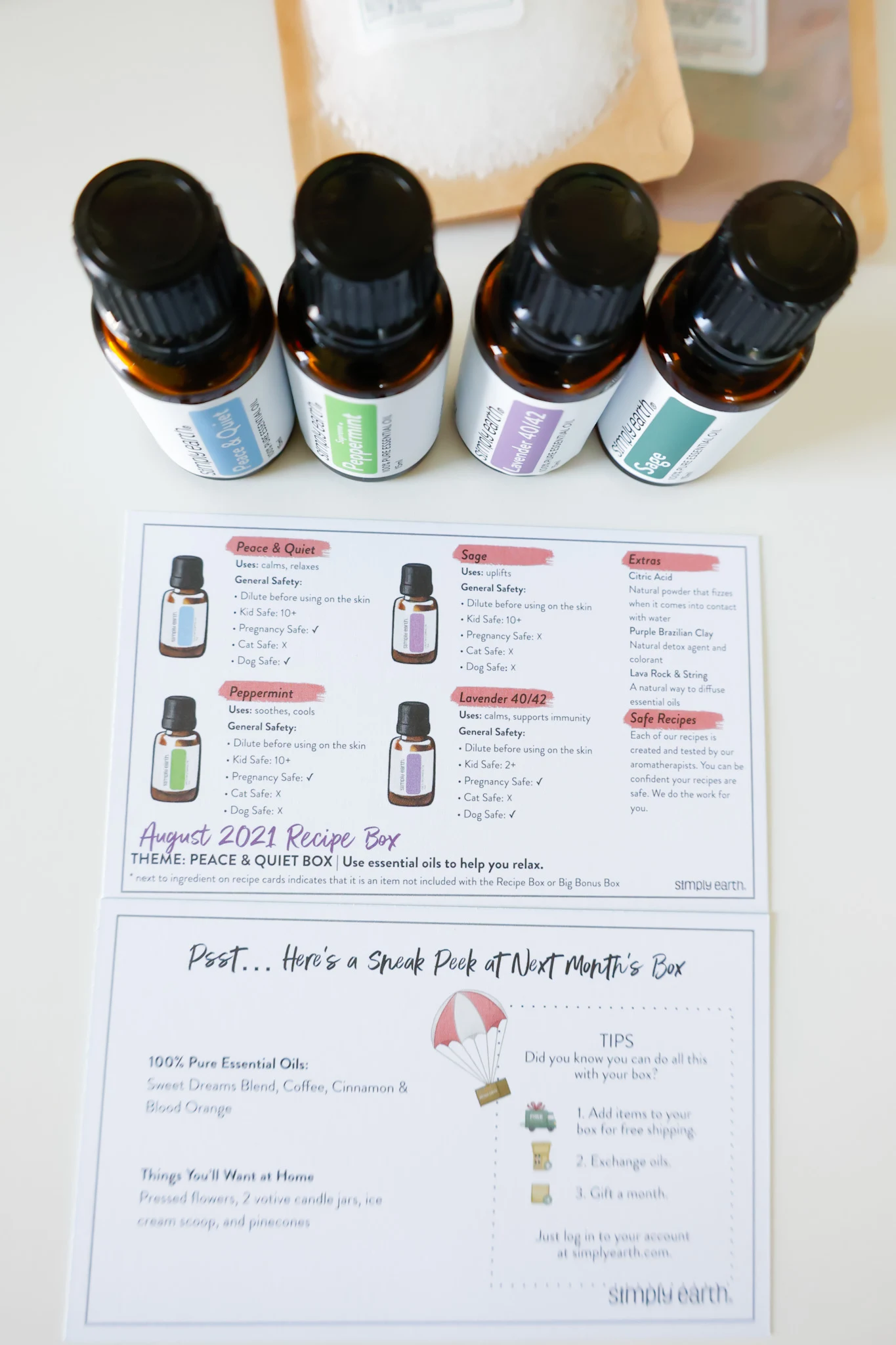 They also donate 13% of their profits to help fight human trafficking.
In this post, I'll be sharing one of the 6 recipes from this month's box, but be sure to follow me on Instagram as I share recipes on my stories throughout the month…
DIY Toilet Cleaning Bombs
What you'll need to make these toilet bombs…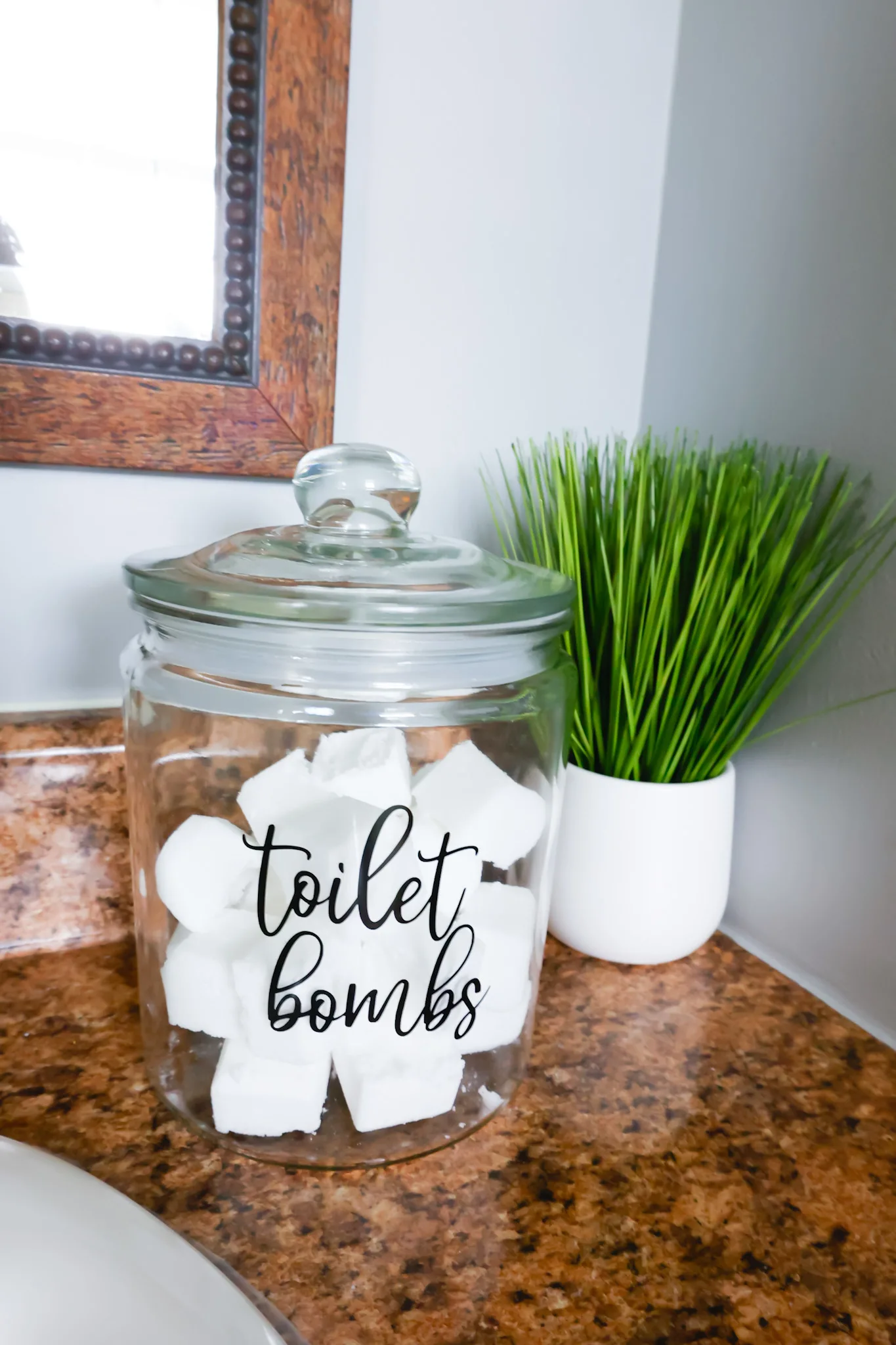 6 drops peppermint essential oil (included in this month's box!)
1/4 c baking soda
1/2 tbsp. castile soap (I used Simply Earth castile soap) or dish soap
1 tbsp. citric acid (also included in this month's box)
1-2 ice trays or silicone molds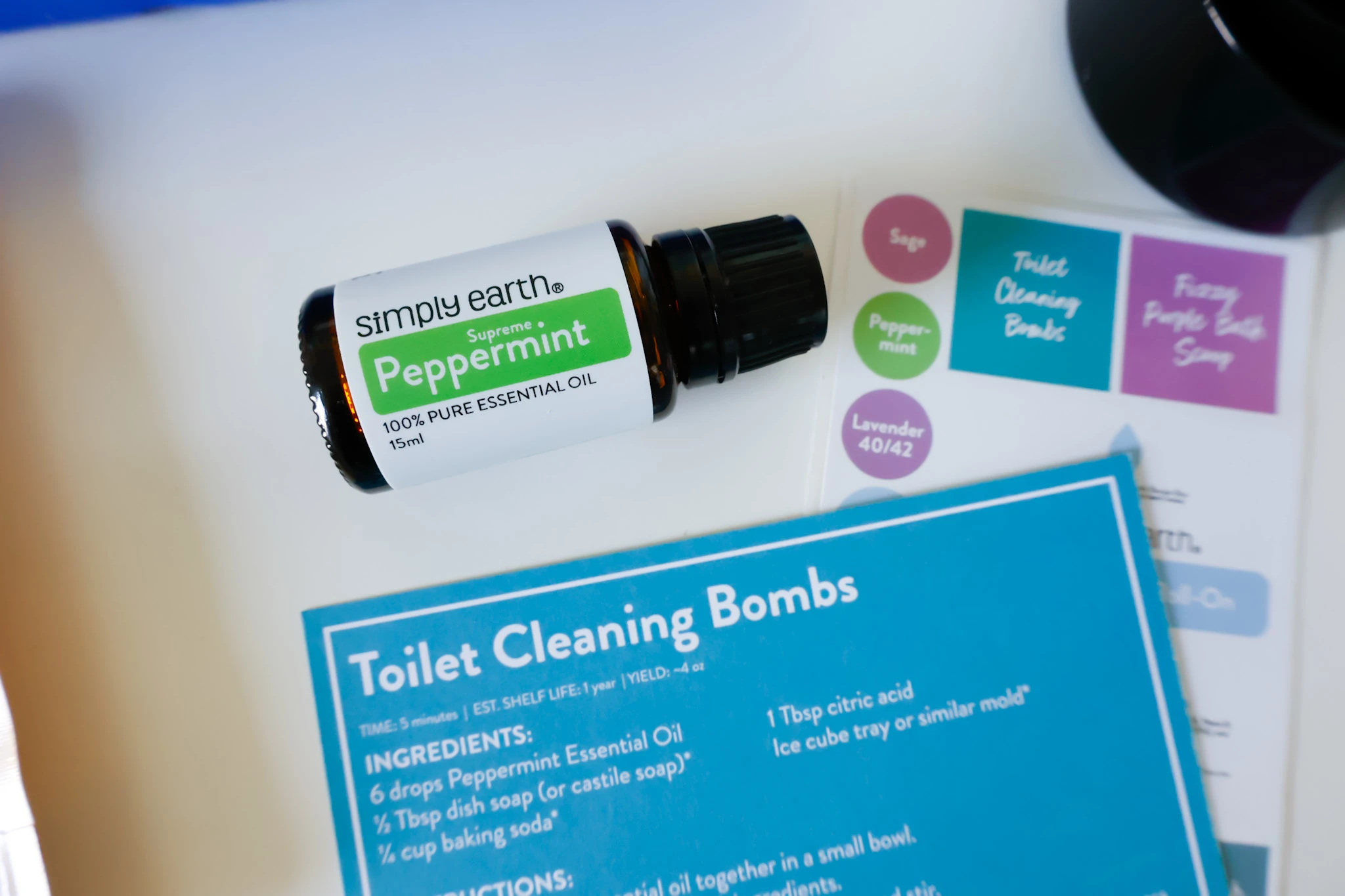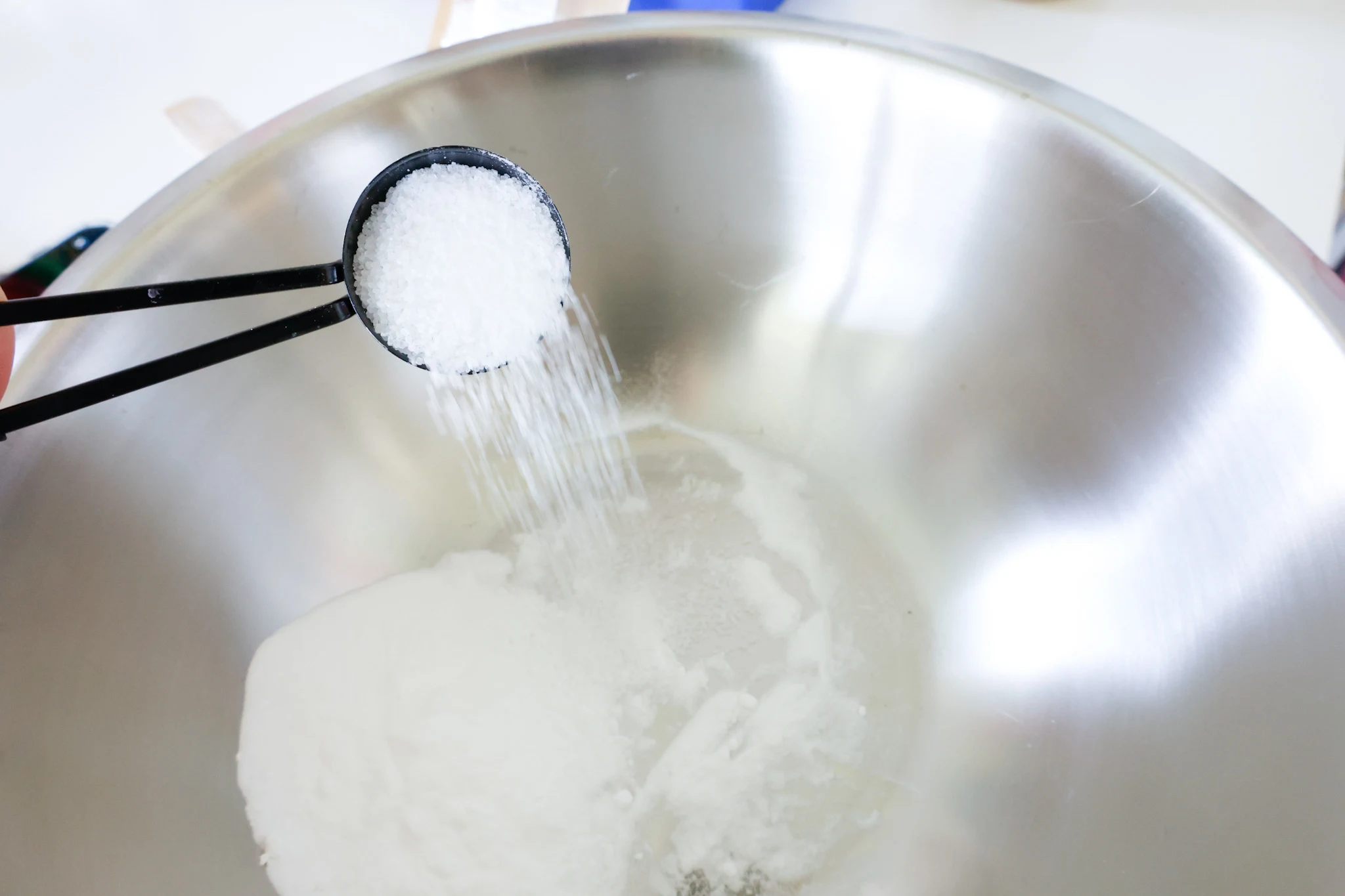 Follow the directions on your recipe card – mix the wet ingredients together, then the dry ingredients together, and add the wet ingredients to the dry ingredients.
This helps ensure a more even mix.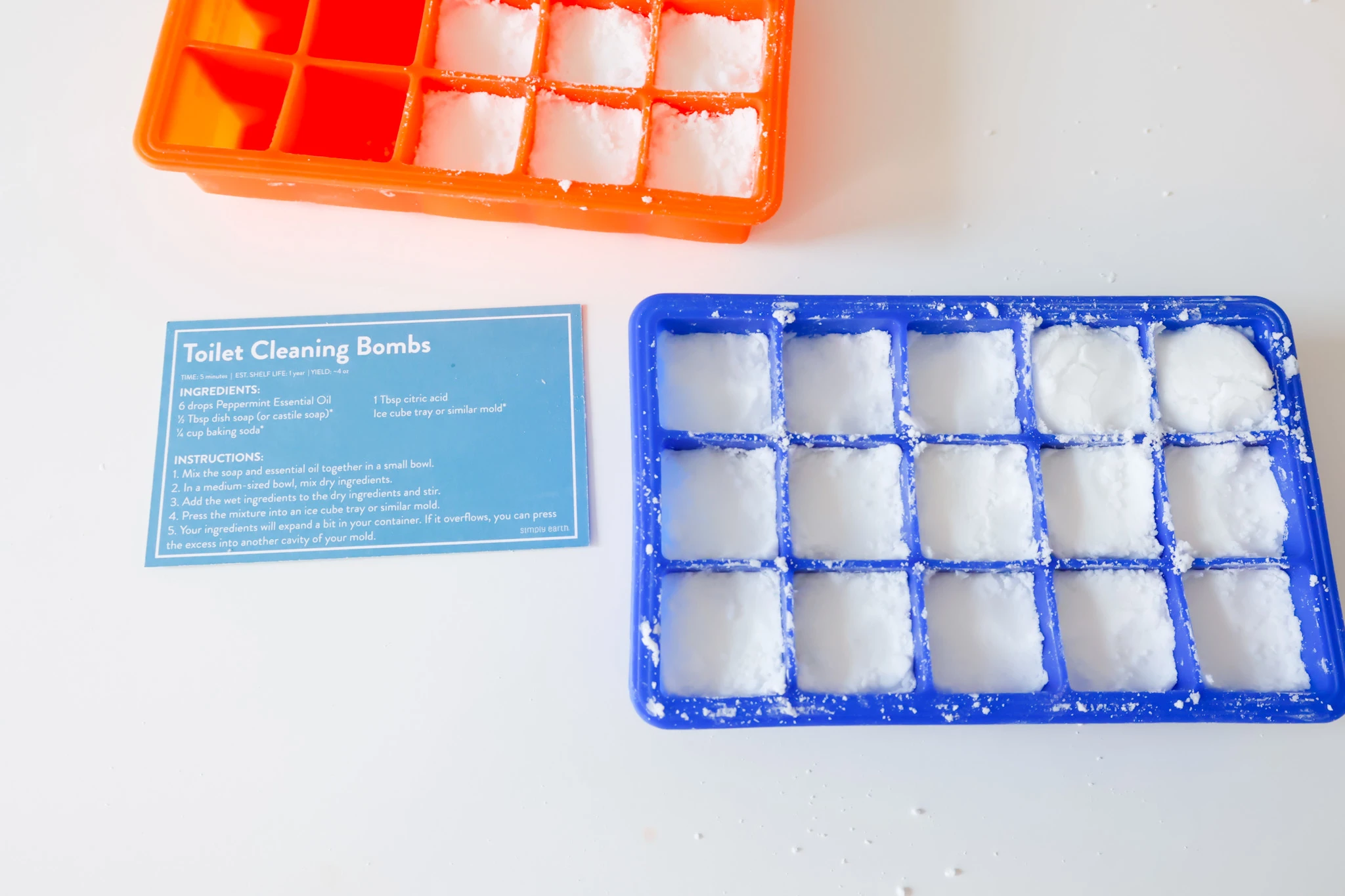 Press the mixture into your silicone mold.
Allow your toilet bowl cleaning bombs to set for a minimum of 4 hours to harden.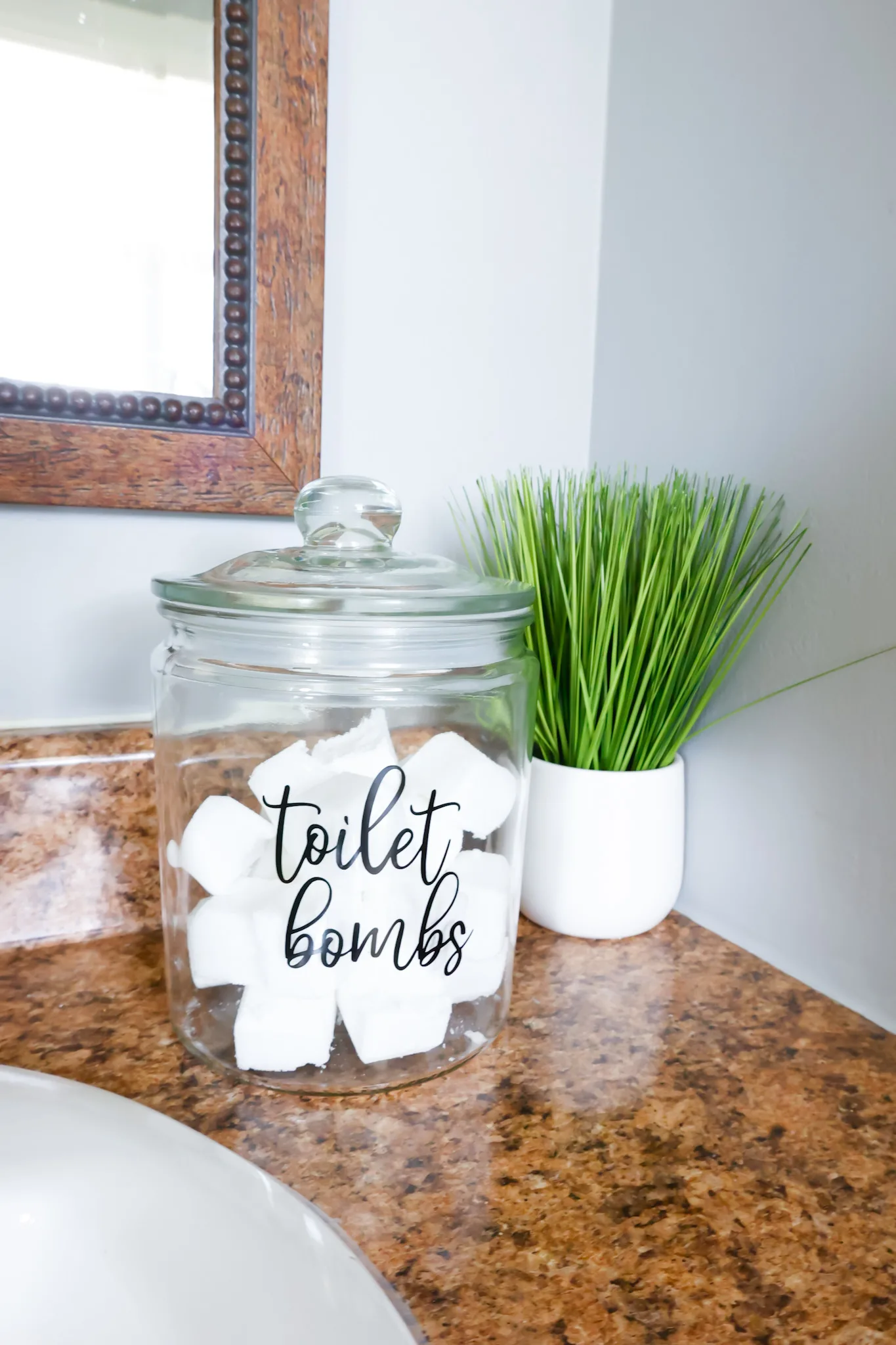 Once they're hardened, gently pop them from your silicone mold or ice cube tray and put them in your bathroom in a glass jar like this one I have.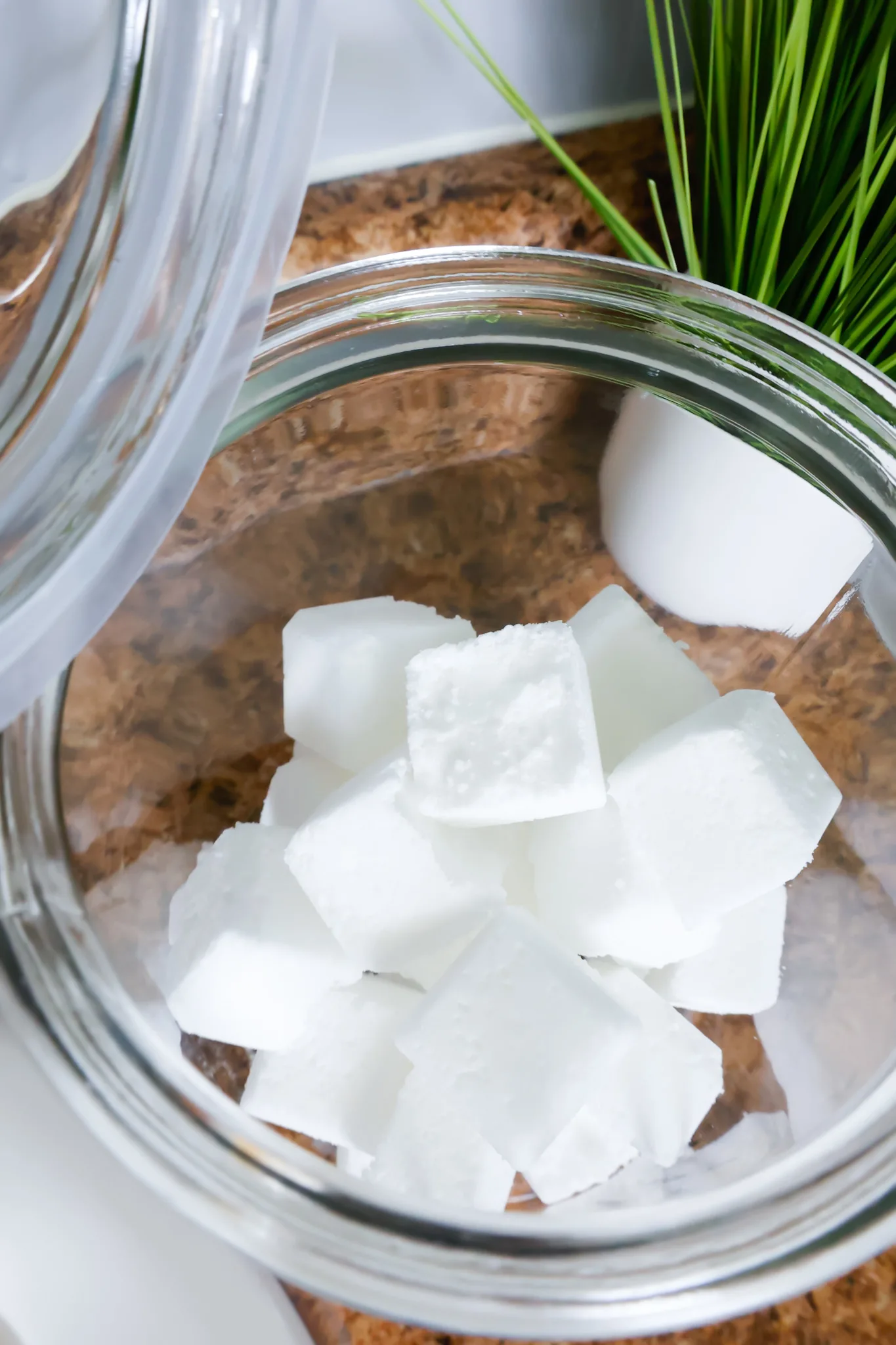 These toilet bowl cleaning bombs will deodorize your bathroom (they smell so good!) and help keep your toilet bowl cleaner for longer!
Be sure to use my code SAHMFREE at checkout to get a free $40 e-gift card to Simply Earth after signing up for your subscription – you can use this gift card towards your *next* box or a future purchase on their website :).
---
Have you tried this recipe? Do you have the Simply Earth subscription box, too? Questions, comments? Let me know below!
*Post originally published August 2021, updated measurement of Castile soap September 2021 as I mistyped that measurement. Last updated January 2022.