We tried out zipper bedding in our bedroom – here's what you need to know before you buy it. Plus, an exclusive 20% discount code at the bottom of this post.
---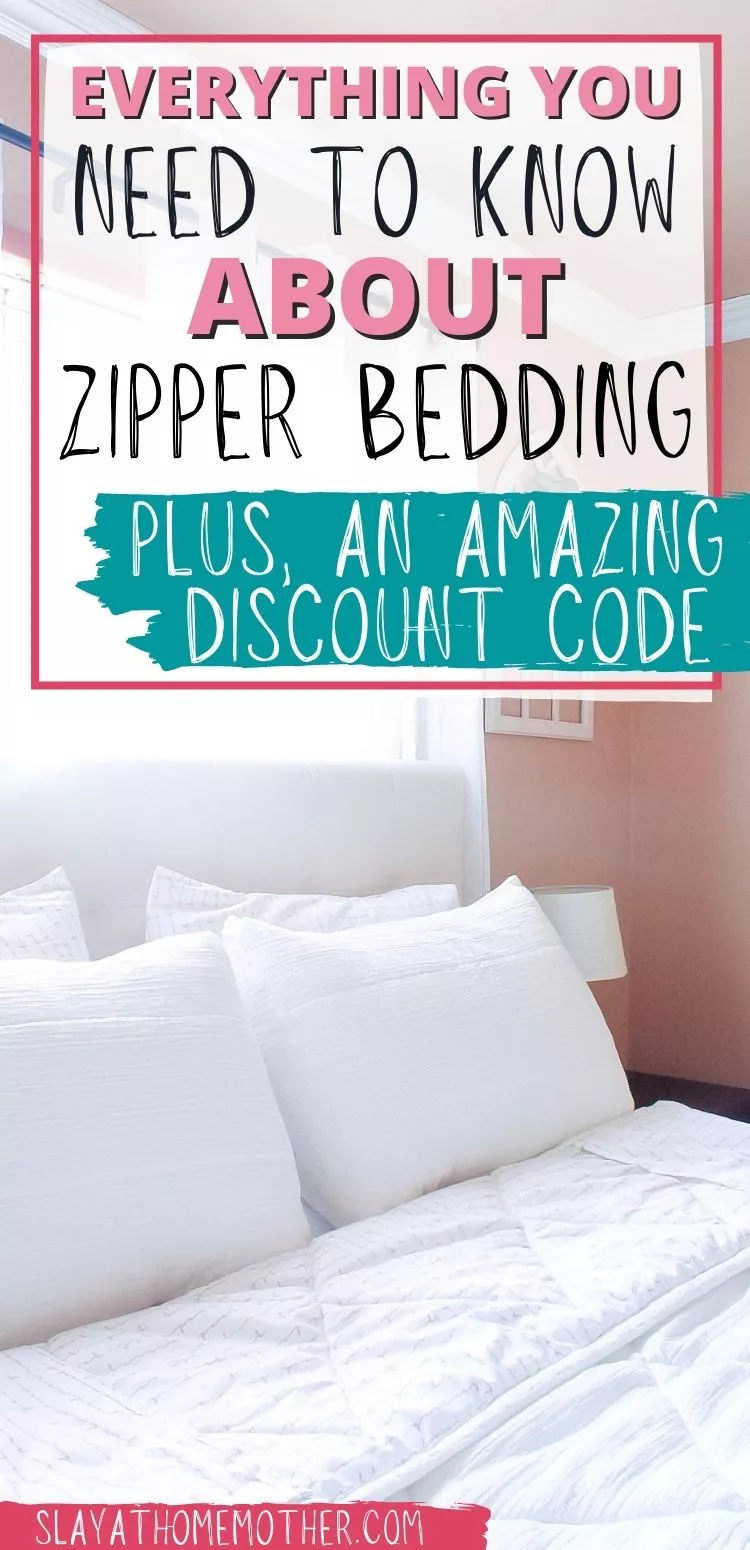 This post is in partnership with Beddy's, a brand I love, and contains affiliate links, however, all opinions are my own.
Related: Bunk Bed Bedding From Beddy's
Our Bedroom Before Beddy's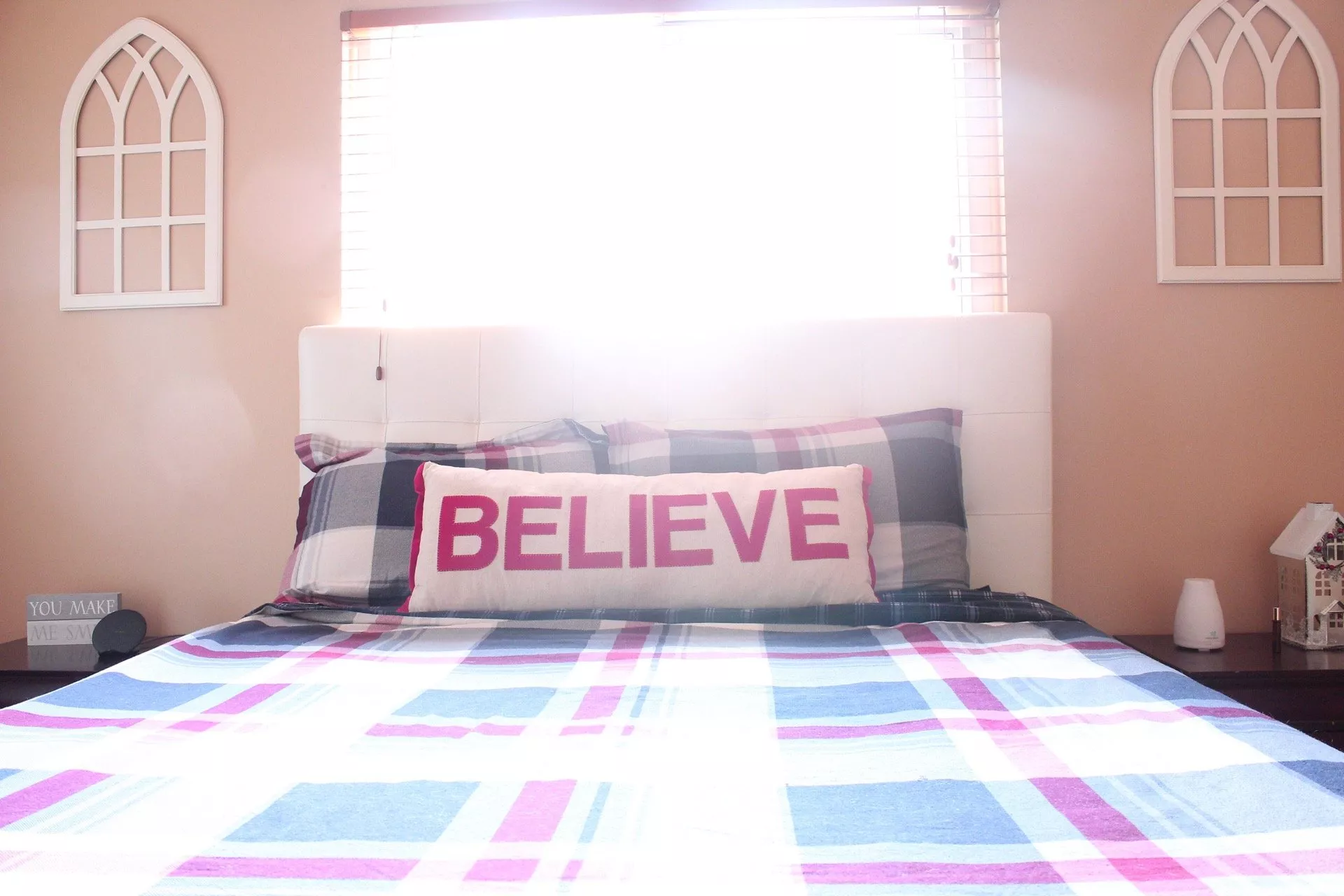 It's been about 6 months since we changed our boys' bedding in their bunk beds to Beddy's in an effort to help teach them to easily make their beds.
It's helped us simplify our morning routine with them, as well as keep their room looking tidy.
Sometimes, there's a mess of toys on the floor. But their beds are always made ;). I've learned to pick my battles when it comes to our boys.
My husband and I decided to look into a bed set for ourselves since Beddy's offers 'adult' zippered bedding sets.
You know, just for 'zips' and giggles. 😉
Our previous bed set worked fine for us, but after experiencing how easy and beautiful zippered bedding is, I just had to change out our master bedroom's sheets as well!
I knew I wanted to keep a more neutral theme in our home, and absolutely fell in love with Beddy's Love At First White bedding set!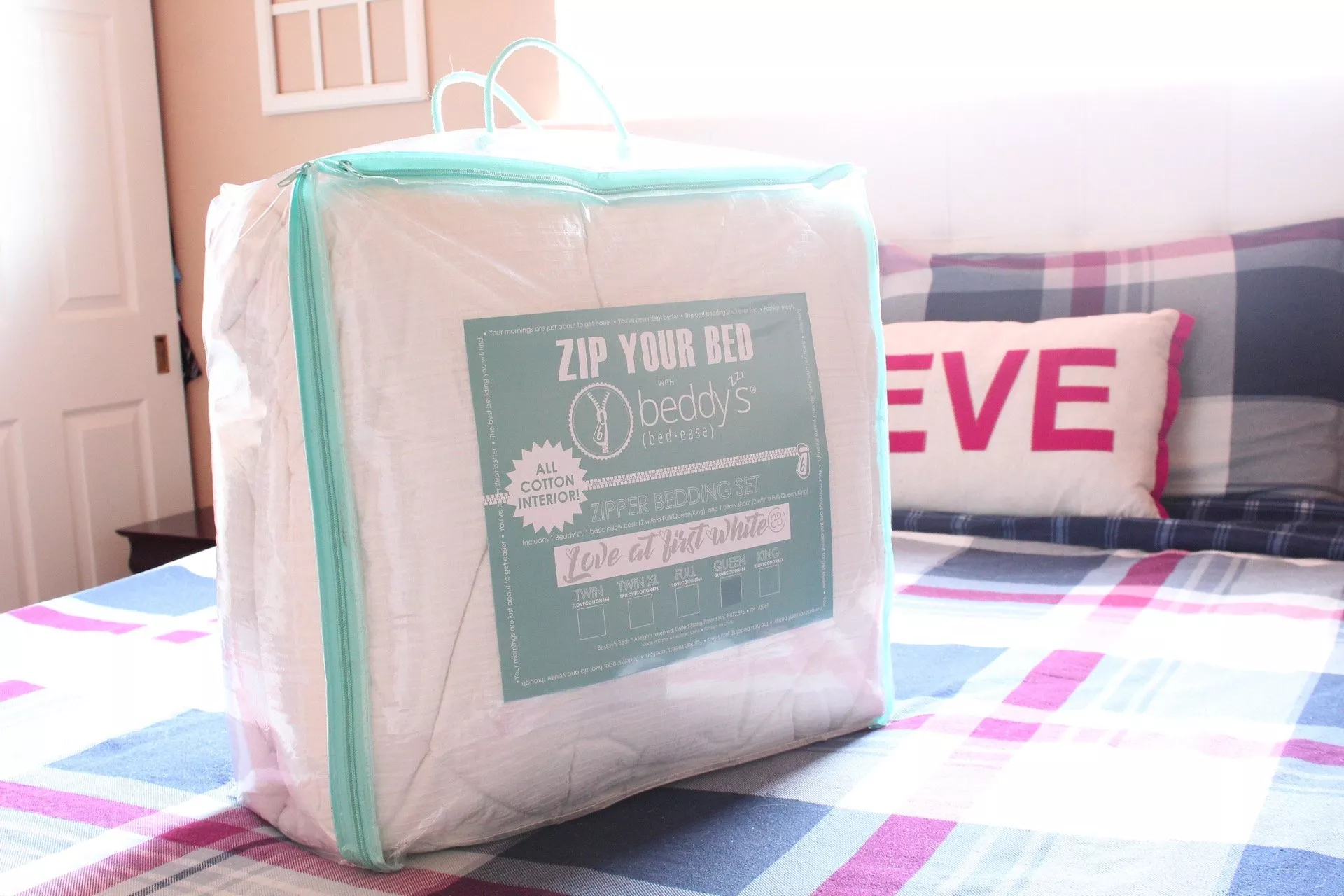 How Does Beddy's Work?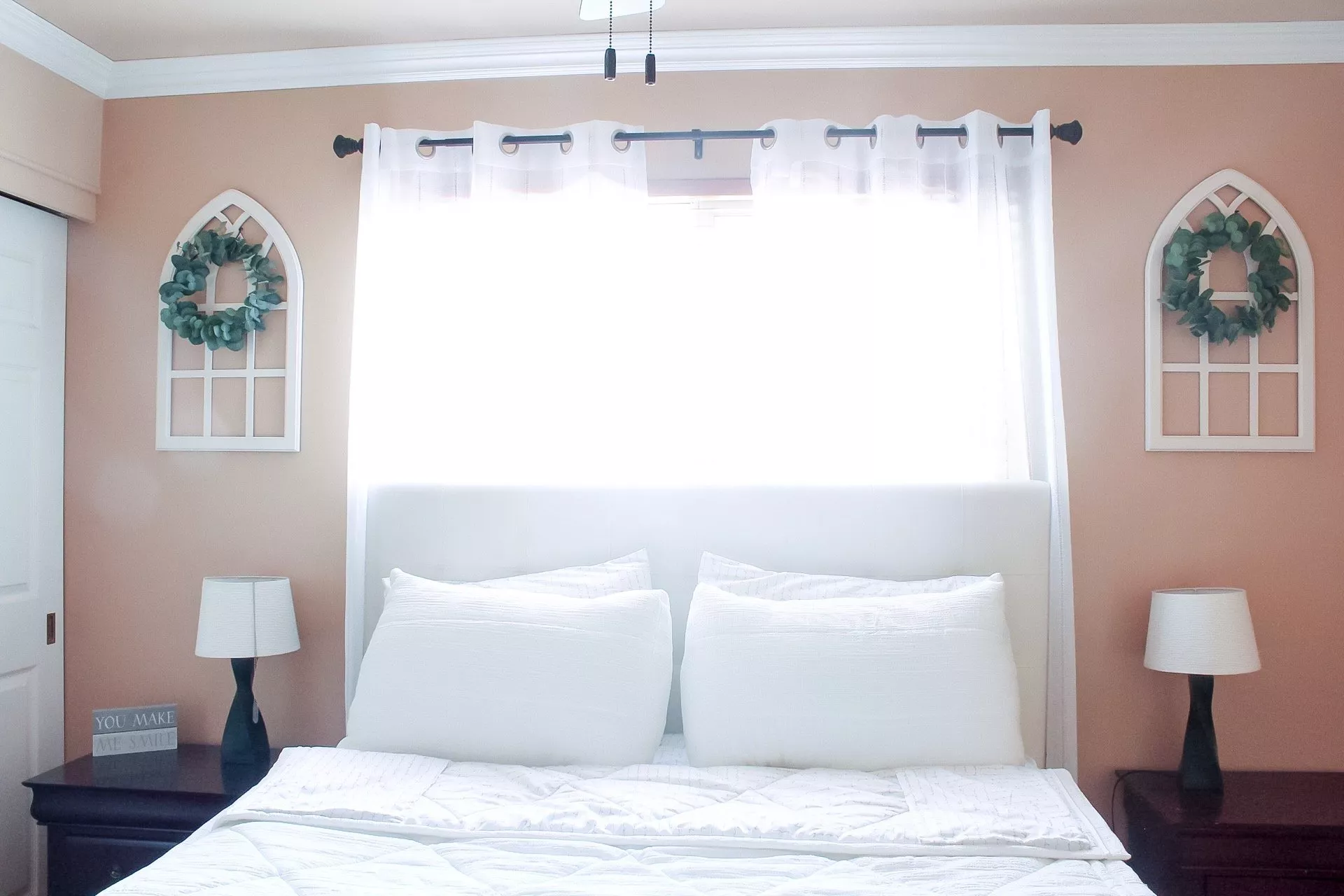 SHOP: Farmhouse Cathedral Window Set
Beddy's is a lot like a regular bed set, but it has the convenience of zipping up for easy tidying up in the morning!
What Comes In A Beddy's Bed Set?
Beddy's works the same way regular sheets do in that they fit right over the mattress.
The Queen bed set contains:
fitted sheet
top comforter
2 decorative pillow shams*
2 regular pillowcases*
*Twin bedding sets come with one coordinating pillowcase and one decorative pillow sham, whereas the Full, Queen, And King sizes come with two of each.
How Do I Put It On?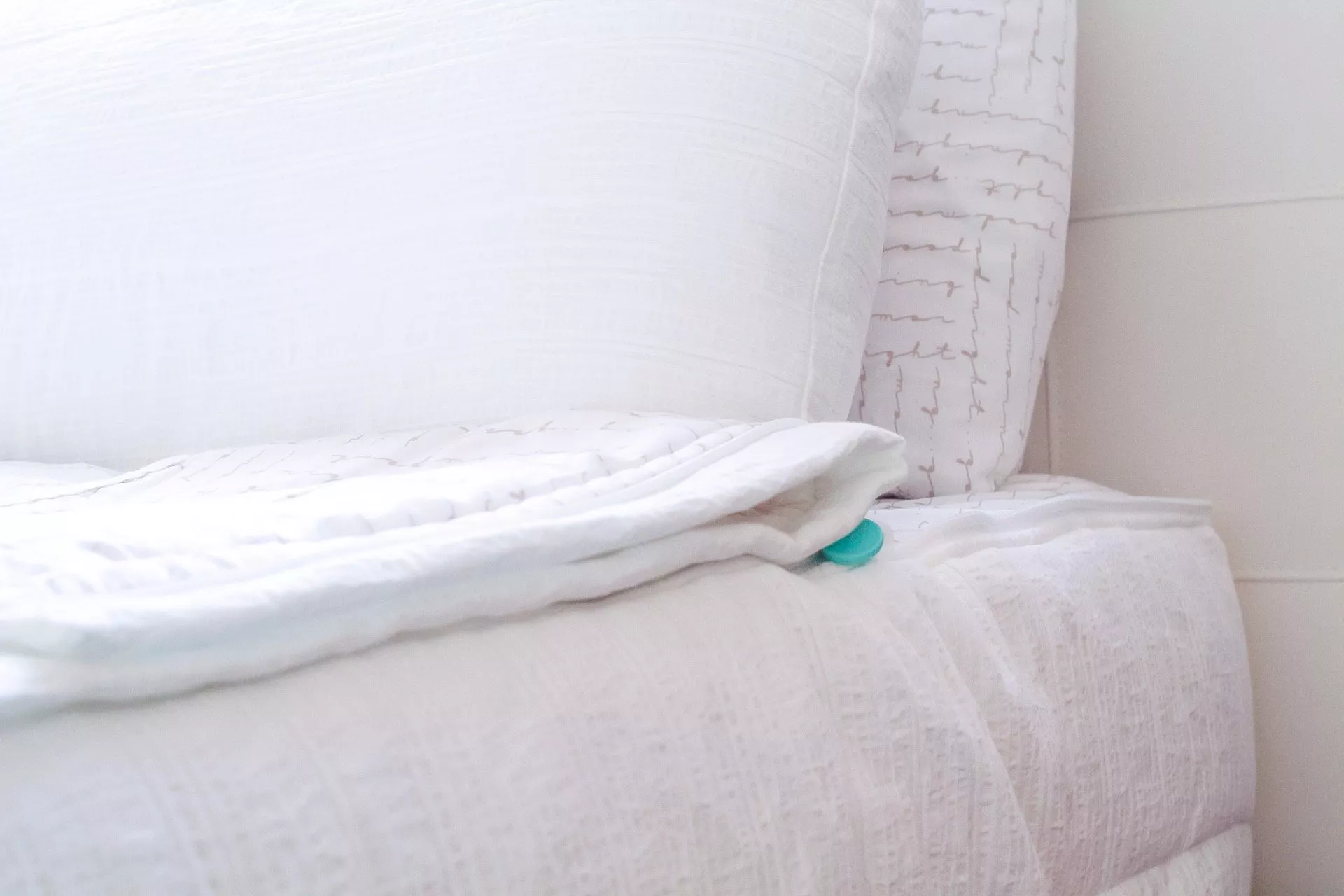 For the fitted sheet, you would put it on your mattress the same way you would any other fitted sheet.
Tuck the corners and sides in under your mattress to help secure it.
There is a place at the foot of the fitted sheet that has the start of two zippers – this is where you will attach the top sheet/comforter.
The zippers go the length of the end of the bed and then run along the side of the fitted sheet.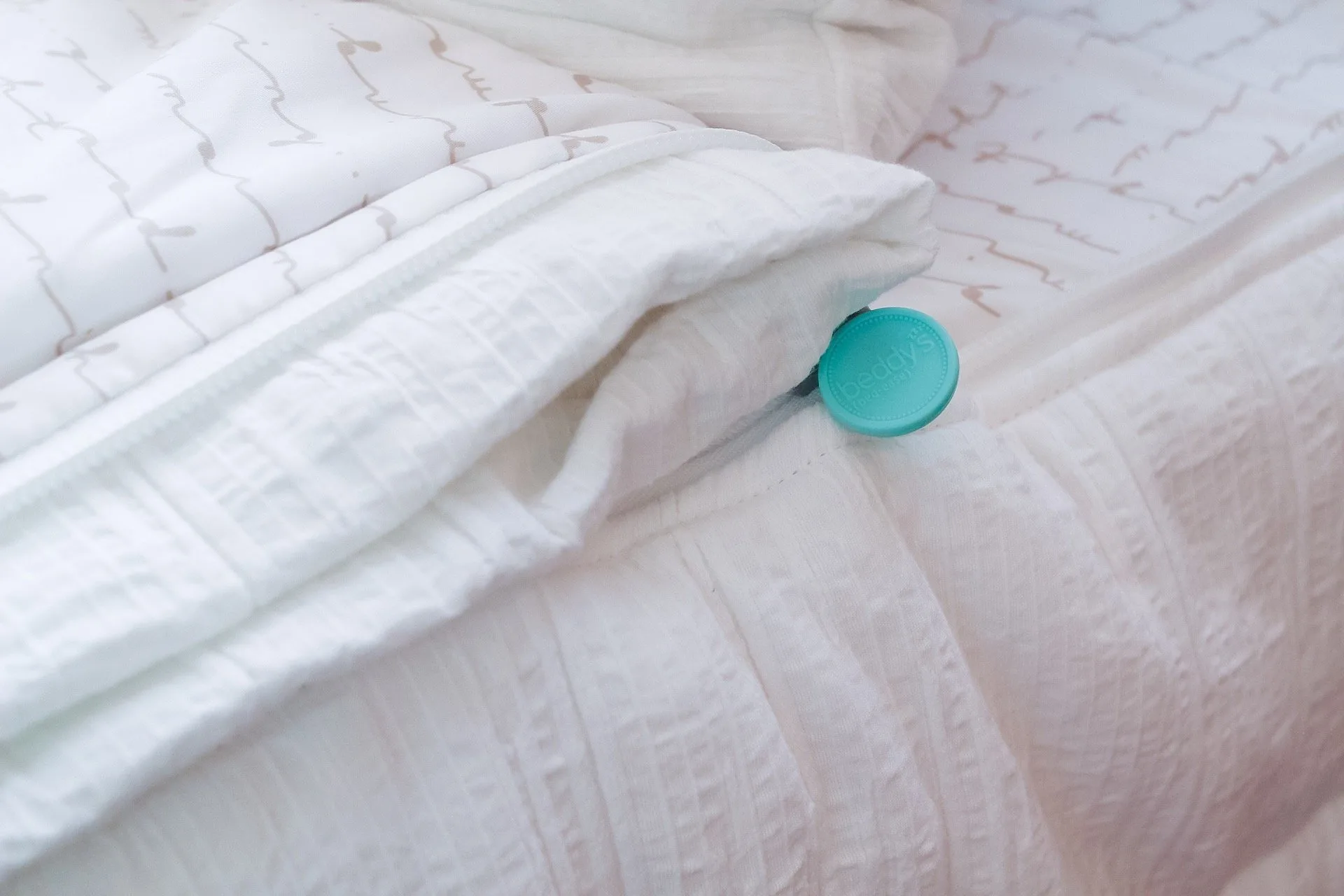 What Fabric Options Are There?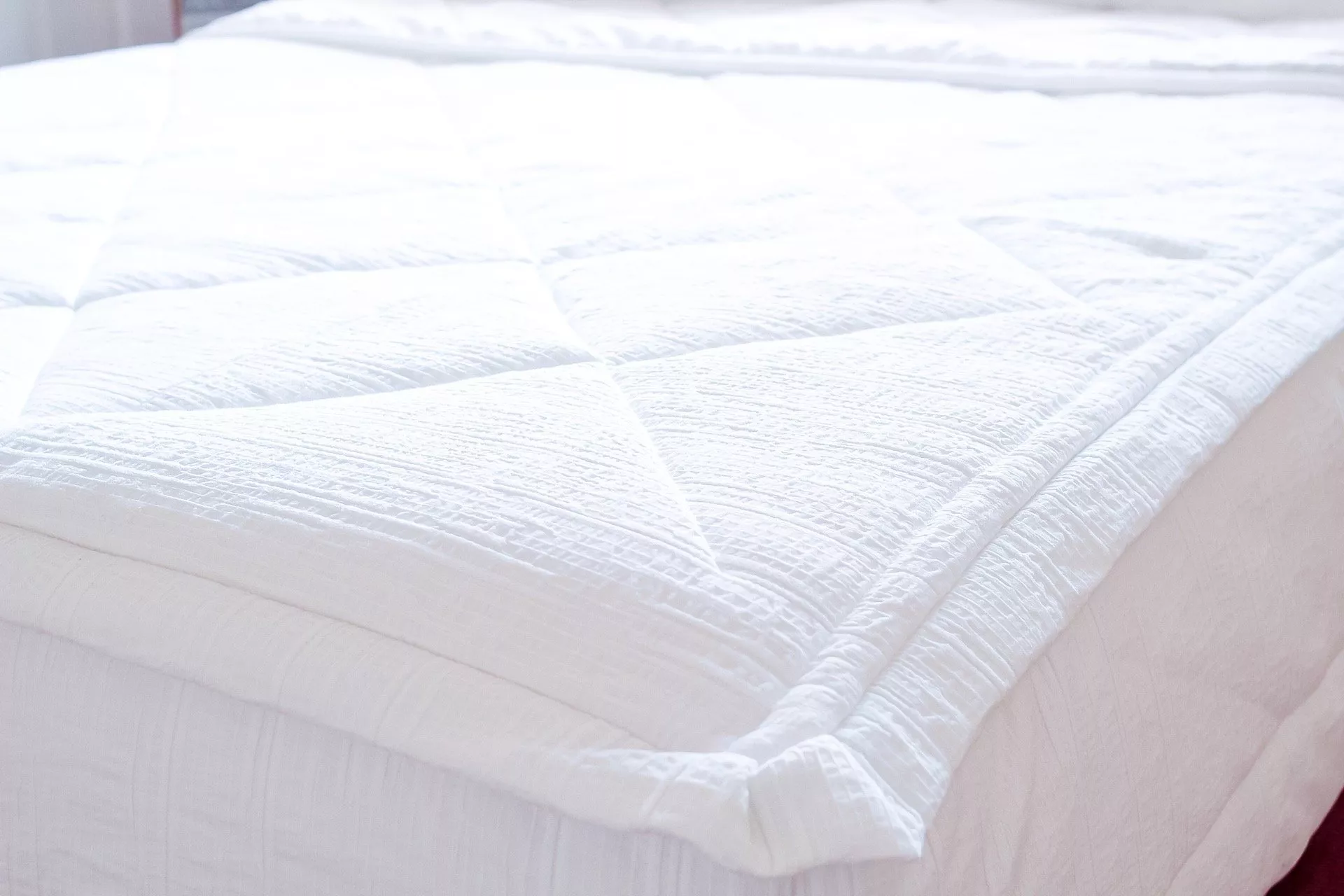 With Beddy's, you have two options to choose from:
Our boys' bedding sets have are minky-lined, meaning a layer of soft minky fabric is sewn into the interior of the comforter.
Our master bedding set is cotton-lined, with a cotton layer sewn into the interior of the comforter.
Does The Minky Or Cotton Get Hot While You Sleep?
Nope!
It's really comfortable.
We haven't gotten any complaints from our little dudes about their minky-lined bedding set, either.
Recently, when Jax was congested and wasn't feeling good AT ALL, I had to go into his room and snuggle with him in his bed so my husband could rest for work the next morning and ended up spending the entire night with him under his blanket.
I felt as comfortable sleeping under his minky-lined blanket as I do sleeping under our cotton-lined bedding.
How Do I Wash Beddy's zipper bedding?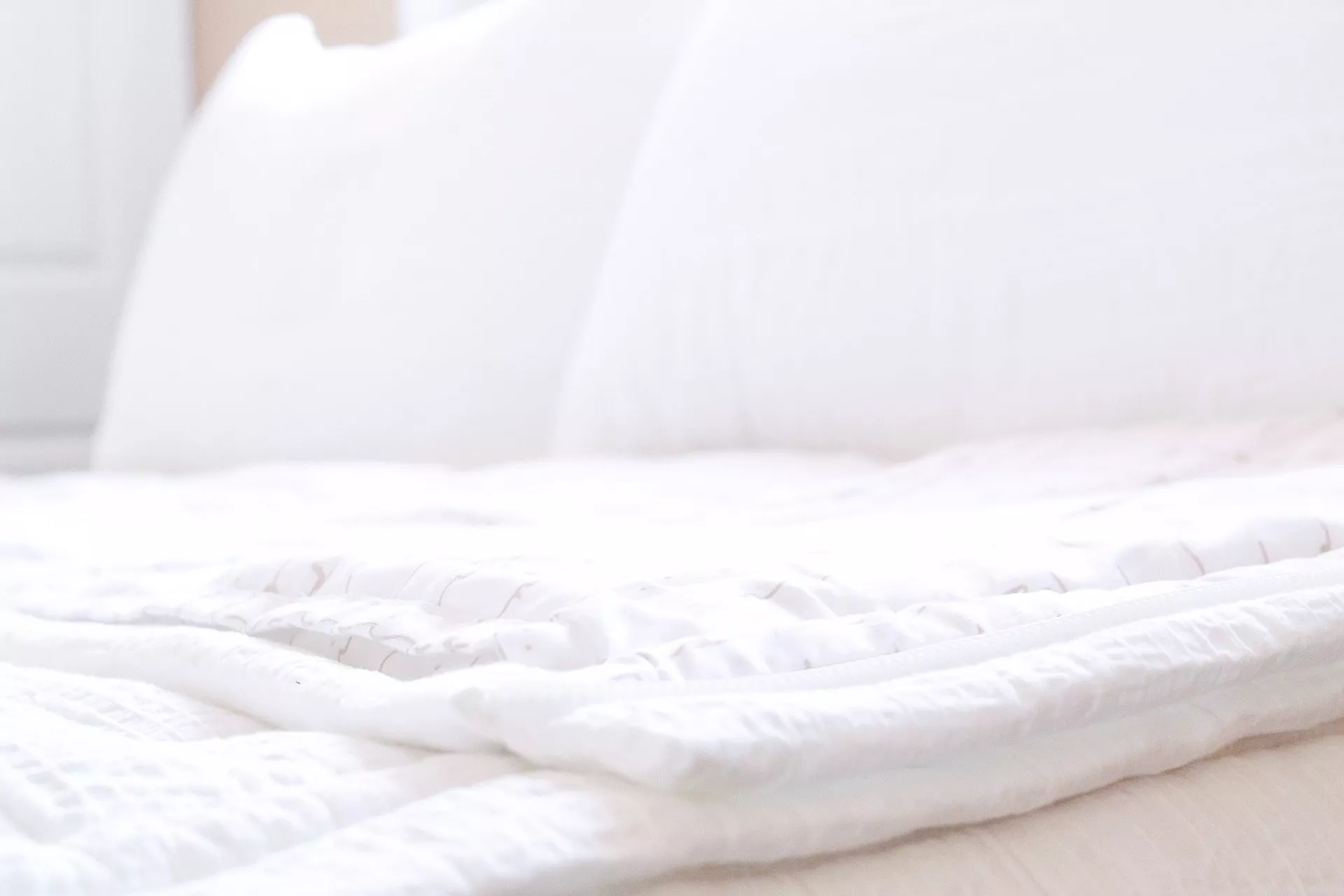 Washing Beddy's is really simple – just unzip the top comforter, and toss both pieces in the washing machine!
If your Beddy's set is Full, Queen, or King, they'll wash and dry better if they are separated.
You'll receive a card with detailed washing instructions to help maintain color and longevity that you can place by your washing machine for an easy reminder when it's time to clean them!
If you're curious to know how the zipper does in the washer and dryer, I've never had an issue with it!
The zippers are very large and secure, although it is recommended you dry your bedding sets on 'tumble dry low'.
What Colors/Prints Do They Have?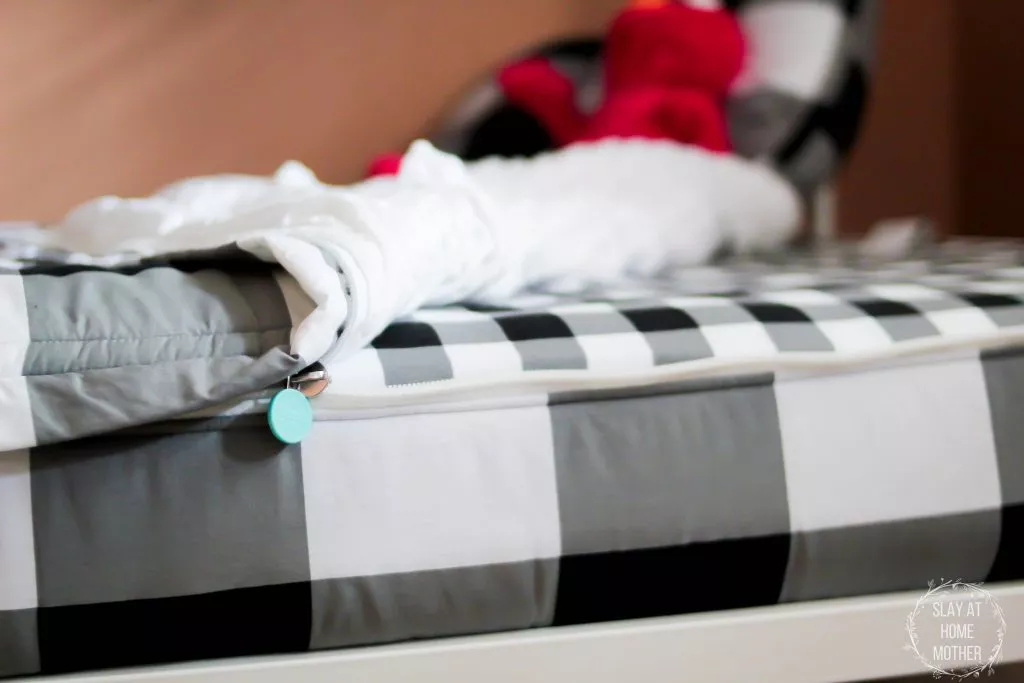 Beddy's has so many different options to choose from.
Whether you're into the ultra-popular buffalo check print (which my boys have on their bunk beds right now), or something colorful – they've got you covered!
Toddler Bedding Sets

The toddler bedding sets are so cute – perfect whether you have a boy, a girl, or twins!
The Mini Blush is my favorite!
Boys Bedding Sets

Girls Bedding Sets

Adult Bedding Sets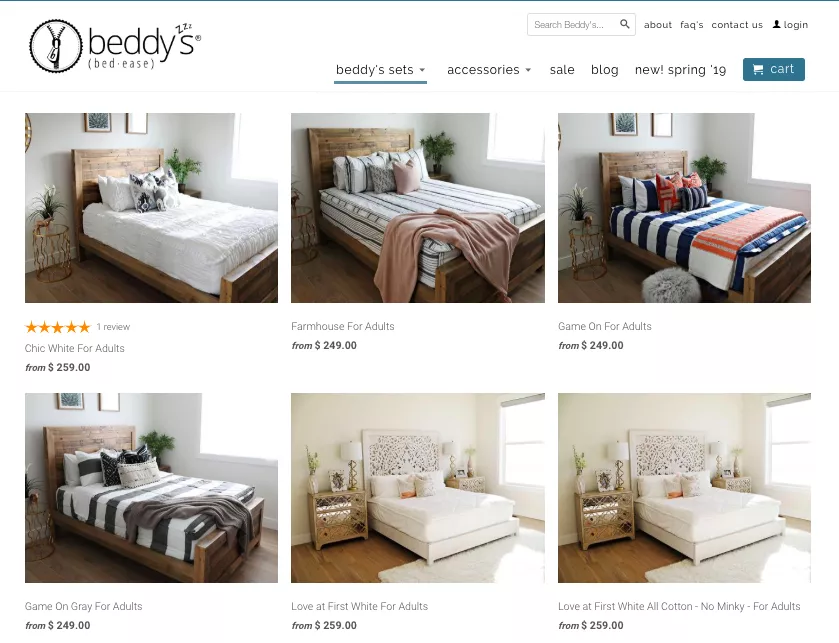 I loooove their new Farmhouse bedding set (see the upper middle square in the photo above)- the stripes are so gorgeous!
For our master bedroom, I decided to choose something more neutral because the color of our walls right now is an orangey-tan hue.
Honestly, it's kind of awful and I cringe when I look at it for too long – we have plans to paint our bedrooms in a couple of months to a more neutral gray color.
Anyway, I wanted to bring more white into the room to offset the orange, which is why we chose the Love At First White set!
What Types Of Beds Does Beddy's Work On?
Beddy's bedding sets can be used on just about any traditional size mattress, excluding the California King.
Do You Sleep With Them Zipped Or Unzipped?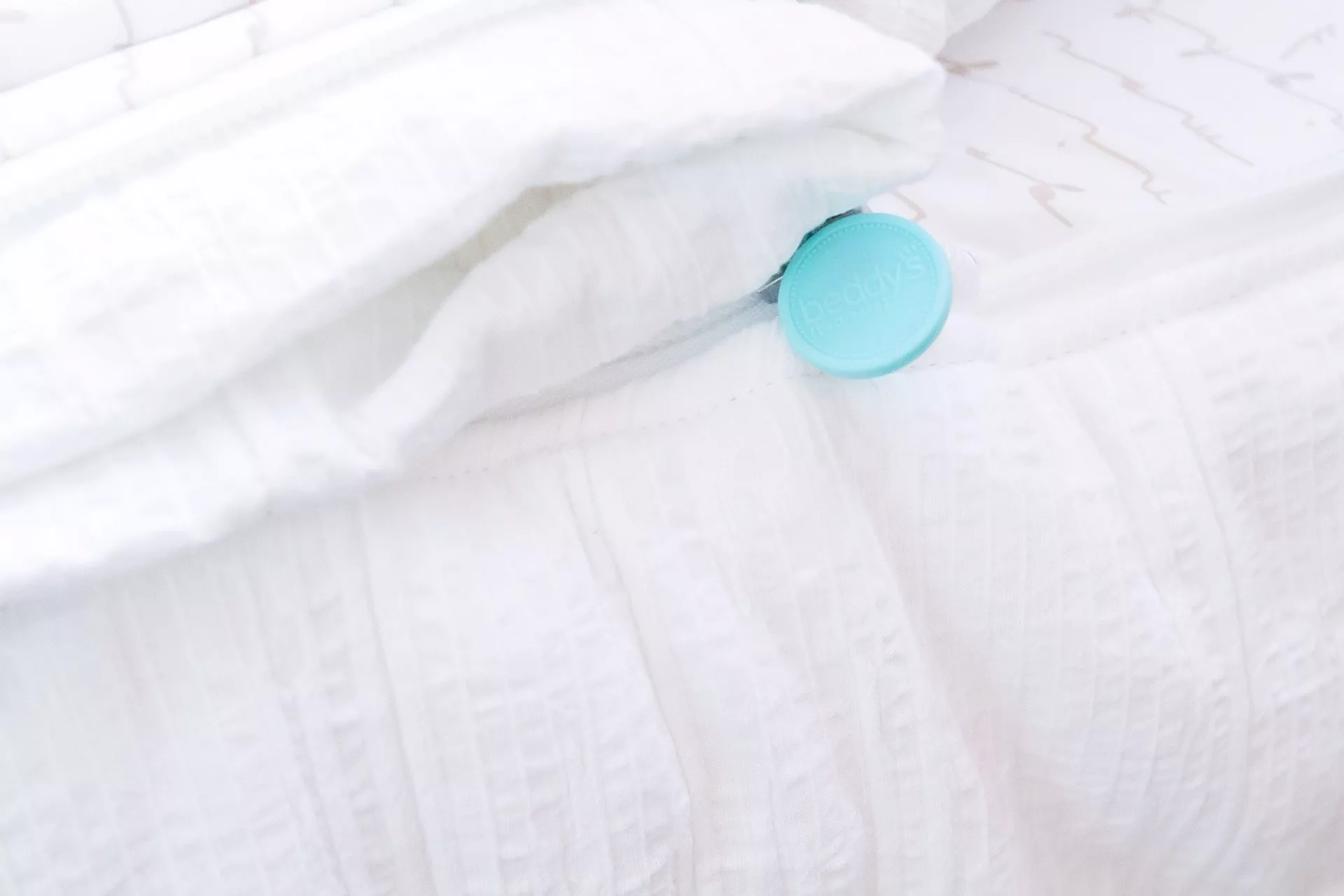 This is TOTALLY up to you!
Personally, there are some chilly nights where I like to sleep with my side zipped up, and there are other nights where my husband resembles a furnace and I sleep better with the comforter unzipped.
We keep the zipper at the foot of the bed zipped so we can keep the comforter in place – but do what's most comfortable for you!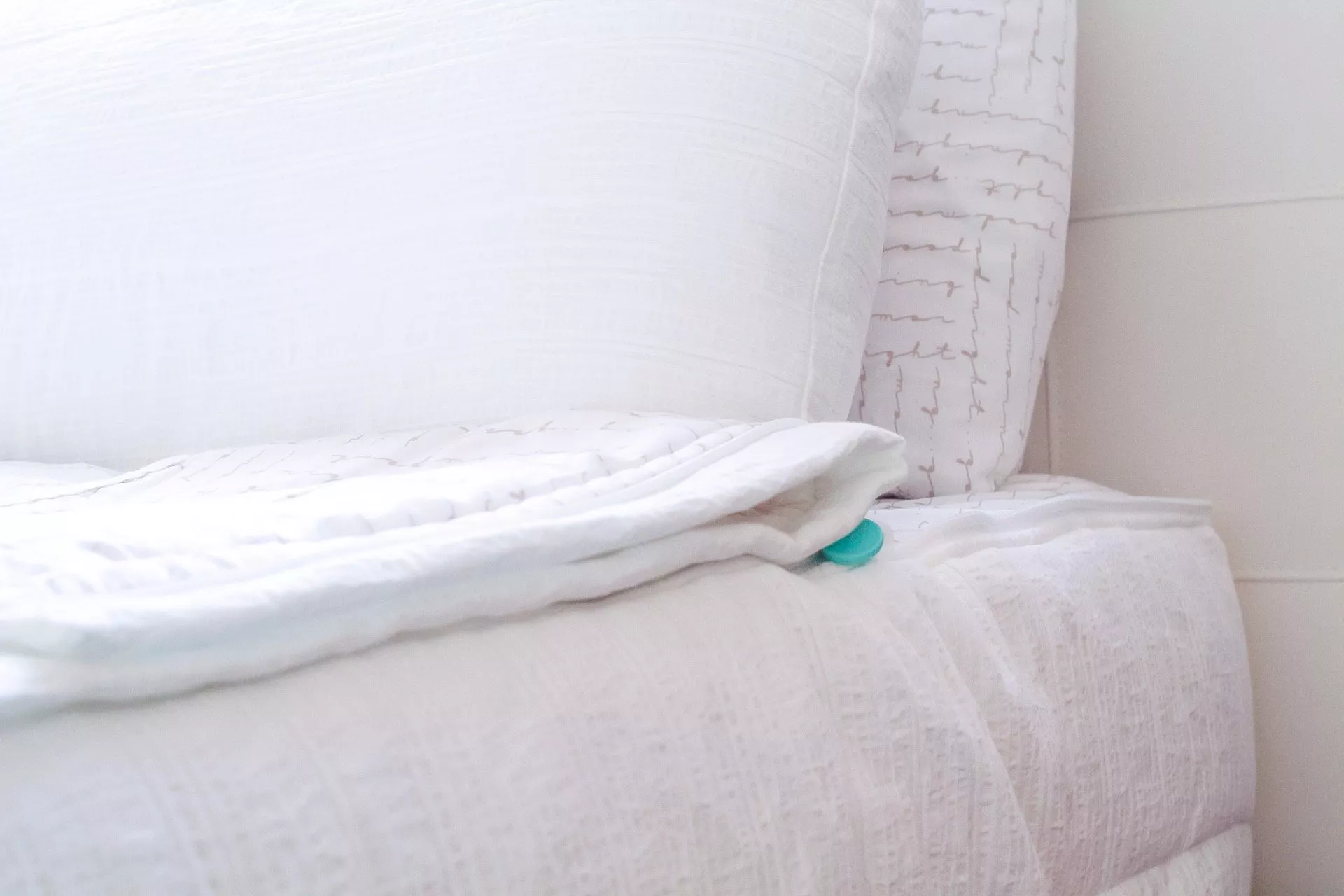 How Do You Like The Quality Of Beddy's?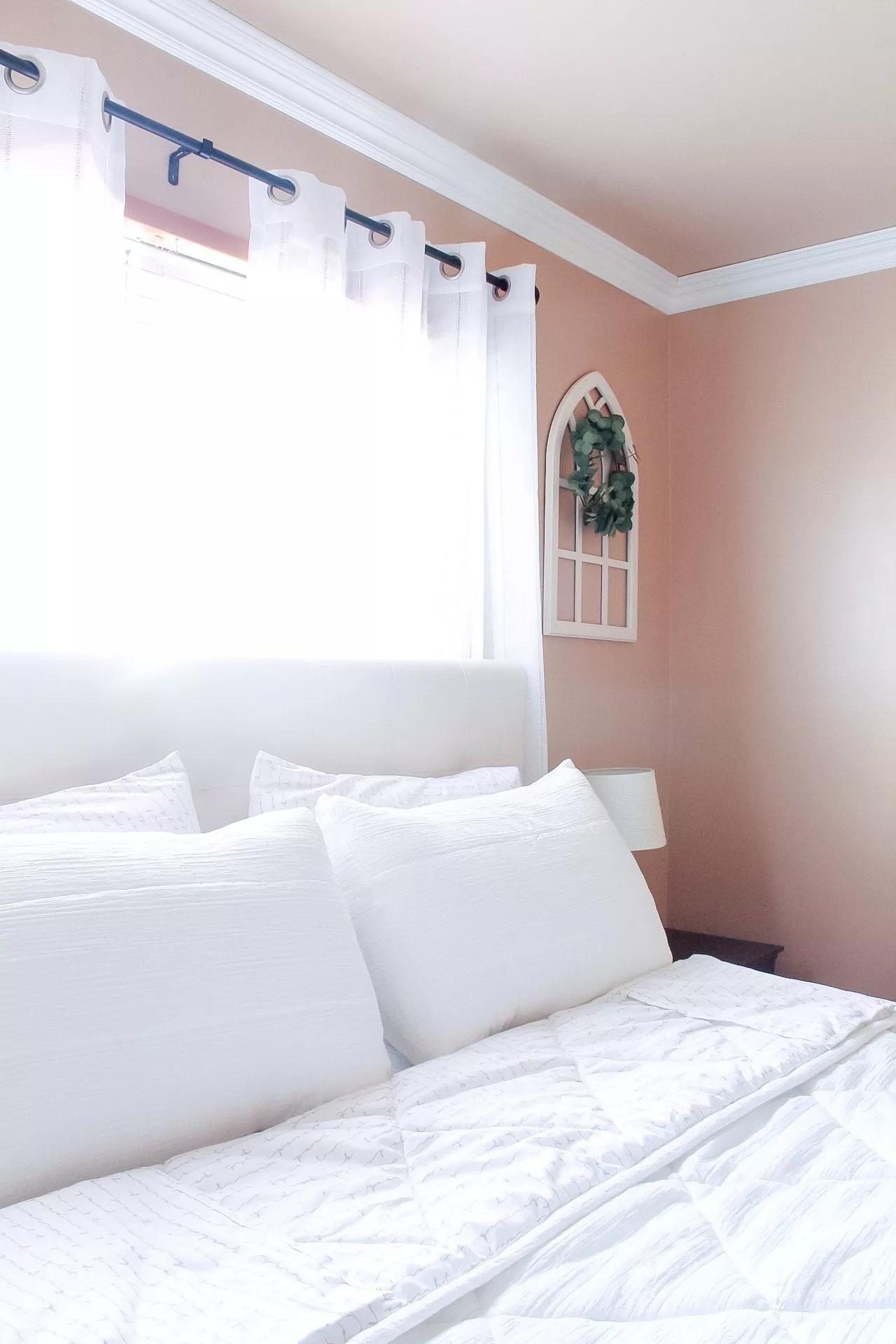 I love it, and HIGHLY RECOMMEND it!
After using a twin and full set for our boy's room (see that post here), we jumped at the opportunity to have one for our master bedroom!
I love that, even with a zipper, our bedding set still looks mature and beautiful enough to be a part of our master bedroom.
The cotton-lined set is so comfortable, and the sheets are so soft!
Seriously, if you're debating buying a set, don't.
If I wasn't collaborating with Beddy's for our bedroom sets, I would buy them outright in a heartbeat.
Is Beddy's Worth The Investment?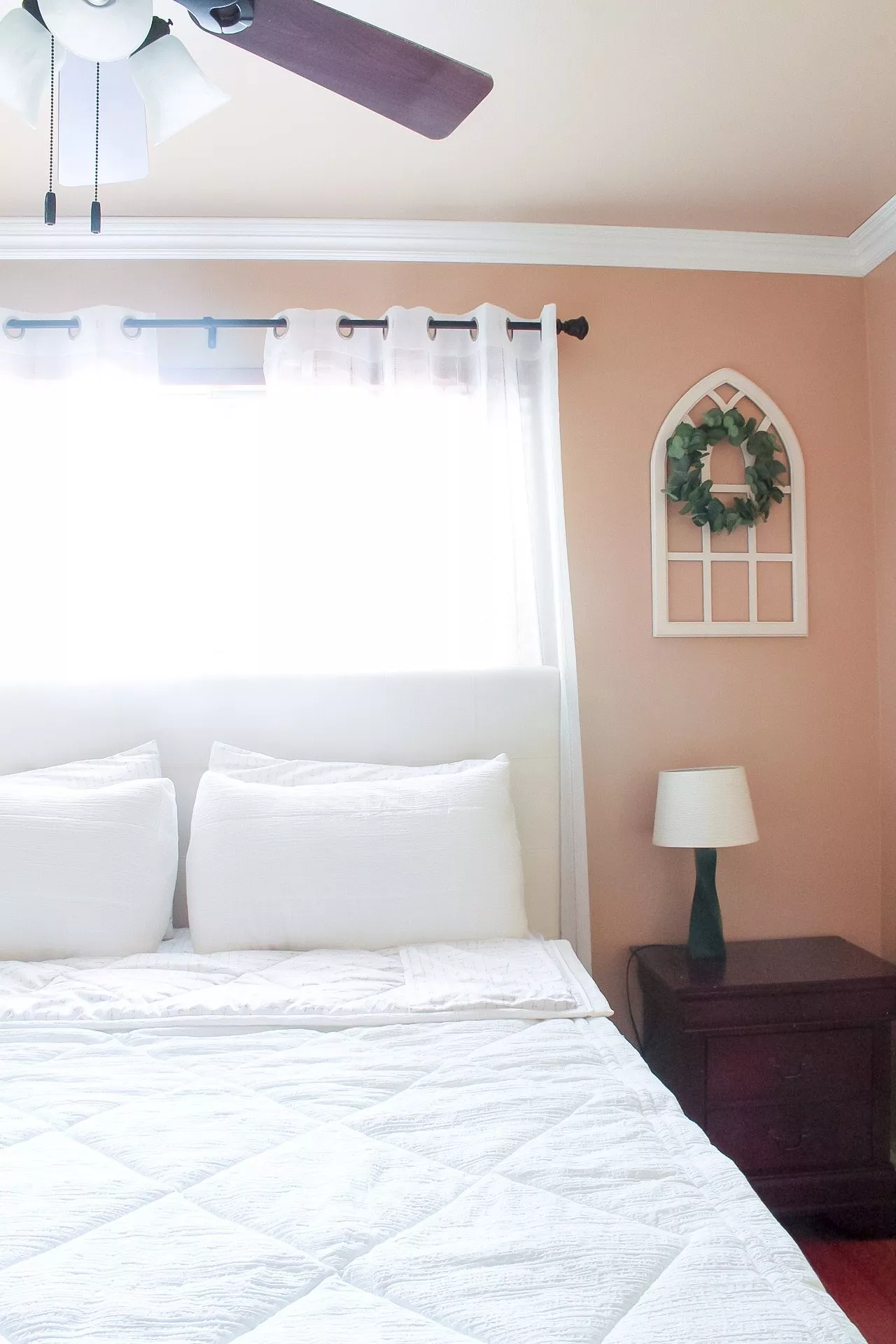 SHOP: Farmhouse Cathedral Window Set
There's nothing wrong with a traditional set of sheets.
But if you're like me, and cringe when you walk by your kids' room and see their beds unmade, or just want to instill some tidiness into your own routine, Beddy's is a great way to solve that problem.
From easy washing to having beds made every morning with a quick zip – it's worth the convenience to me!
Do Your Kids REALLY Make Their Beds With Beddy's?
My sweet little cherubs aren't perfect all the time – I still need to remind them to make their bed.
And sometimes there's an eye roll here or there from my 9-year-old, but he just climbs up to the top bunk of our boys' bunk beds, and zips the sides of his bedding set, and climbs back down.
BOOM.
BED. MADE.
So yes, my children do make their beds (even my 3-year-old).
But, they are still kids who just want to play – probably just like yours!
These bedding sets help your kids make their beds, but they won't do it for them.
---
Have you tried Beddy's yet? Tell me what you guys think in the comments below!
*Post originally posted in March 2019, updated January 2021 to include 20% off code.