Moisturize your lips this season with this homemade Candy Cane Lip Balm (a Simply Earth Oils recipe)…
---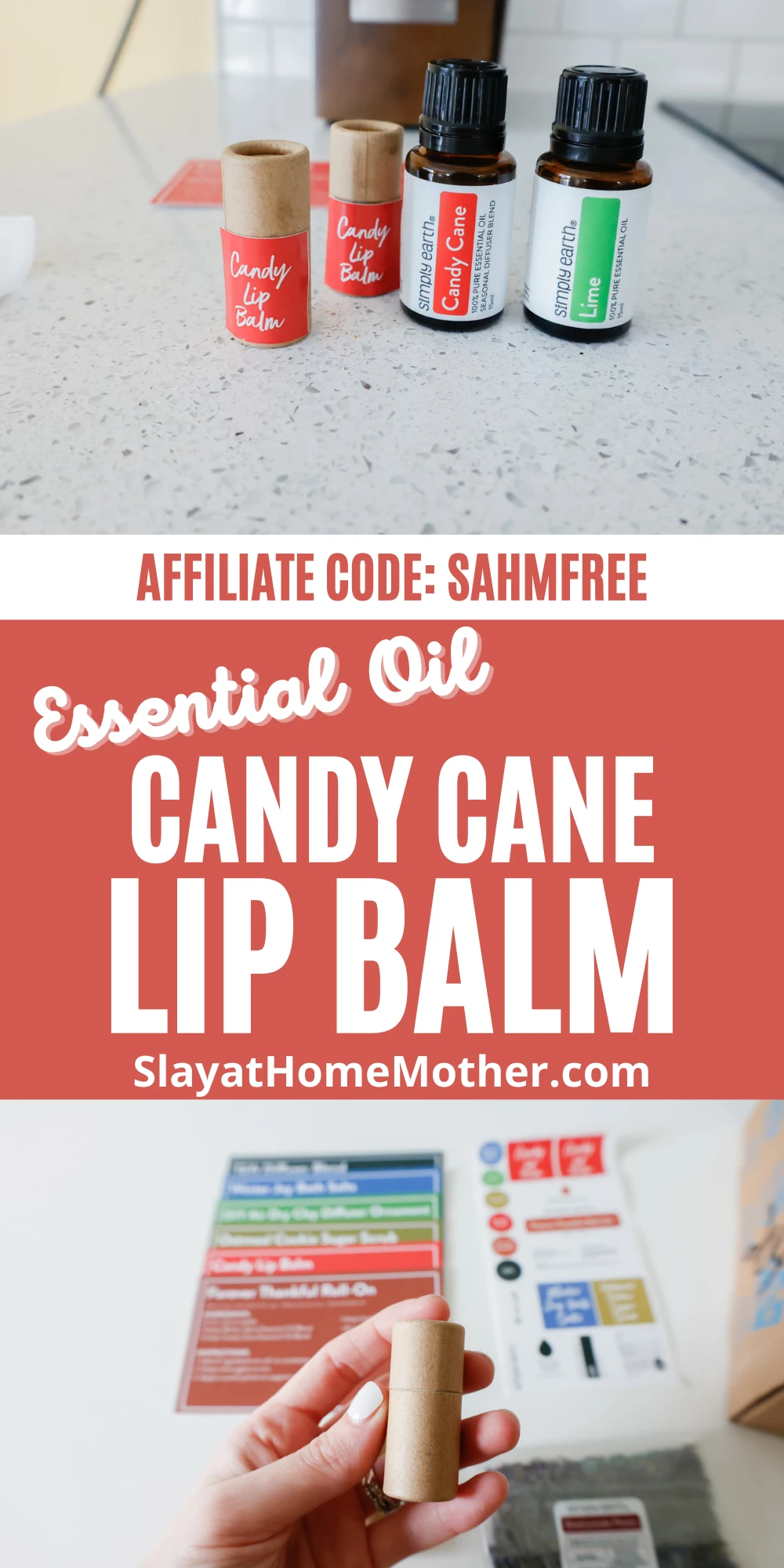 Hi, friends!
My November Simply Earth box is here, and I'm so excited to share the recipes with you.
In this post, I'll be unboxing the recipe box with you and showing you the recipes and included oils and extras.
Each box comes with 4 full-size oils, 6 DIY recipe cards, and extras needed to make the recipe.
I've been receiving this essential oil subscription box for over a year now and honestly feel it's such a great value!
I've loved making all of the recipes and exploring new ways to use essential oils safely and with clarity.
Before receiving this recipe box, the only use I knew of for oils was dropping them randomly in my diffuser.
Which isn't all that strange, but there are so many different ways to use oils in everyday life besides just your diffuser!
The Simply Earth recipe box explores different ways to incorporate oils into your products.
I'm linking some previous recipe box features for you at the bottom of this post if you want to see those and get a well-rounded idea of what to expect each month.
*This post contains affiliate links, however, all opinions are my own.
November 2021 Simply Earth Recipe Box
This month's box theme is gift-giving…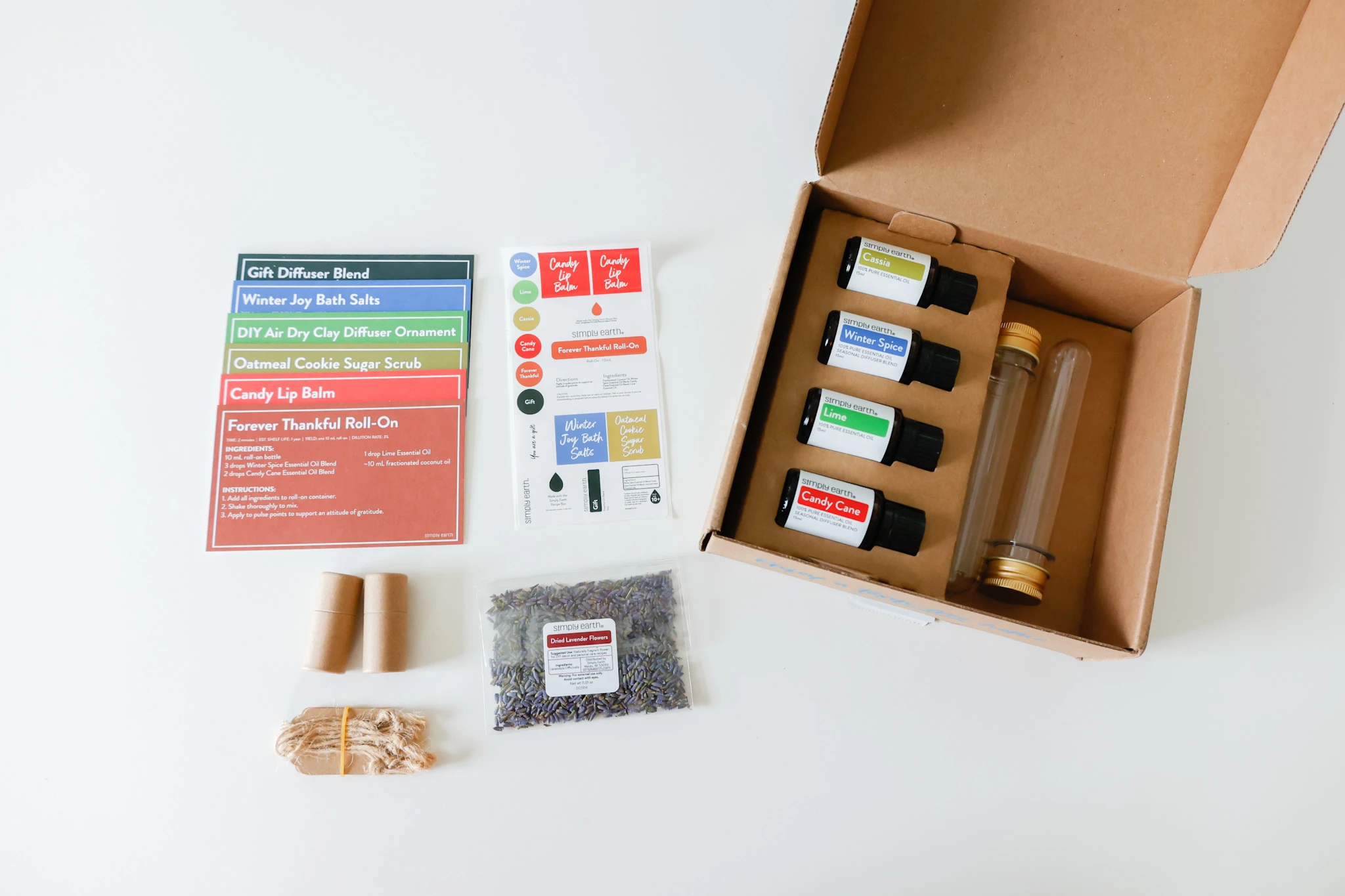 Here's what comes in this month's box…
Cassia essential oil
Winter Spice oil blend (with tangerine, fir needle, and balsam fir oils)
Lime essential oil
Candy Cane essential oil blend (with spearmint, frankincense, orange, and lemon essential oils)
paperboard lip balm tubes
lavender buds
test tubes
paperboard gift tags with twine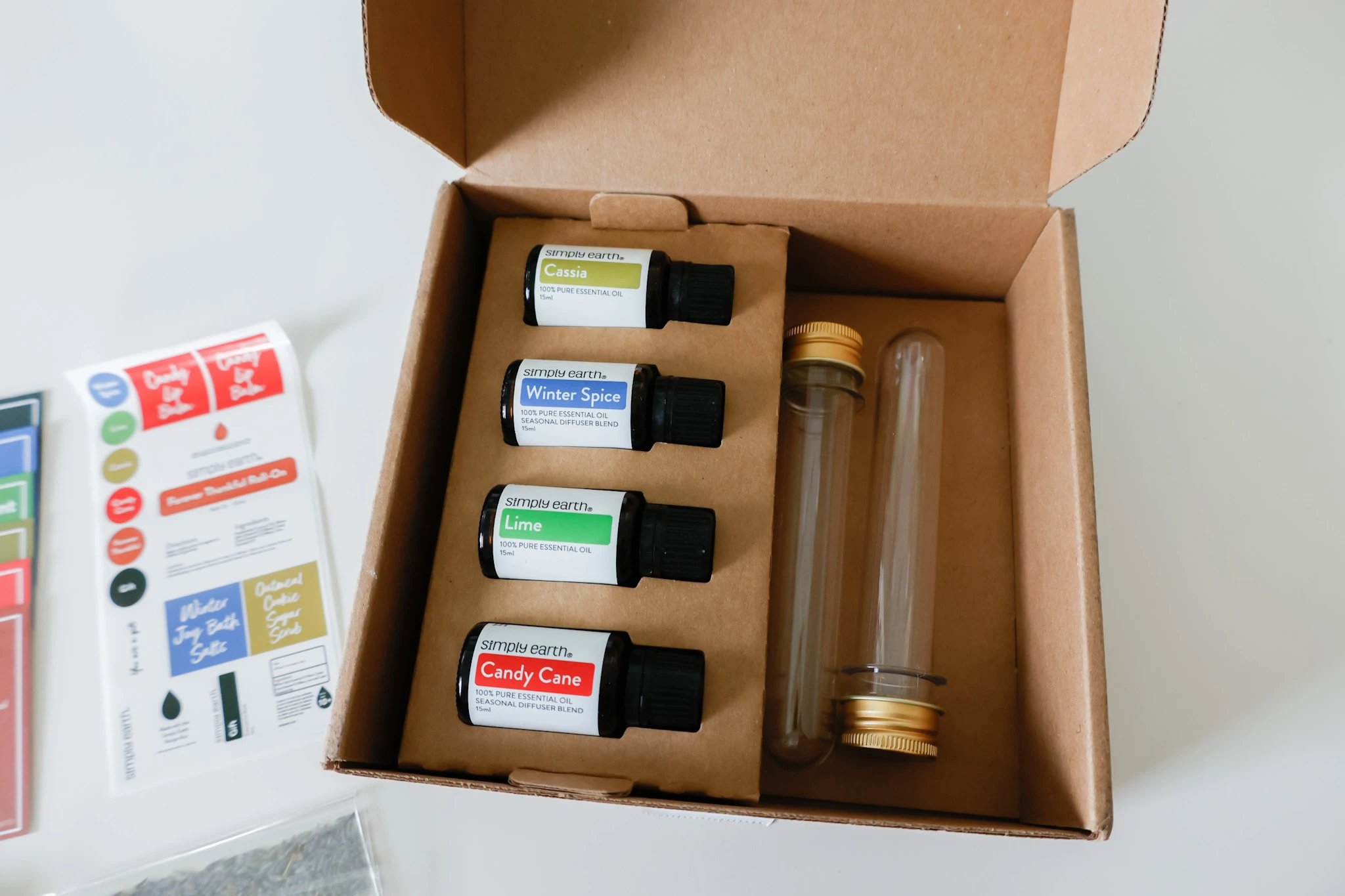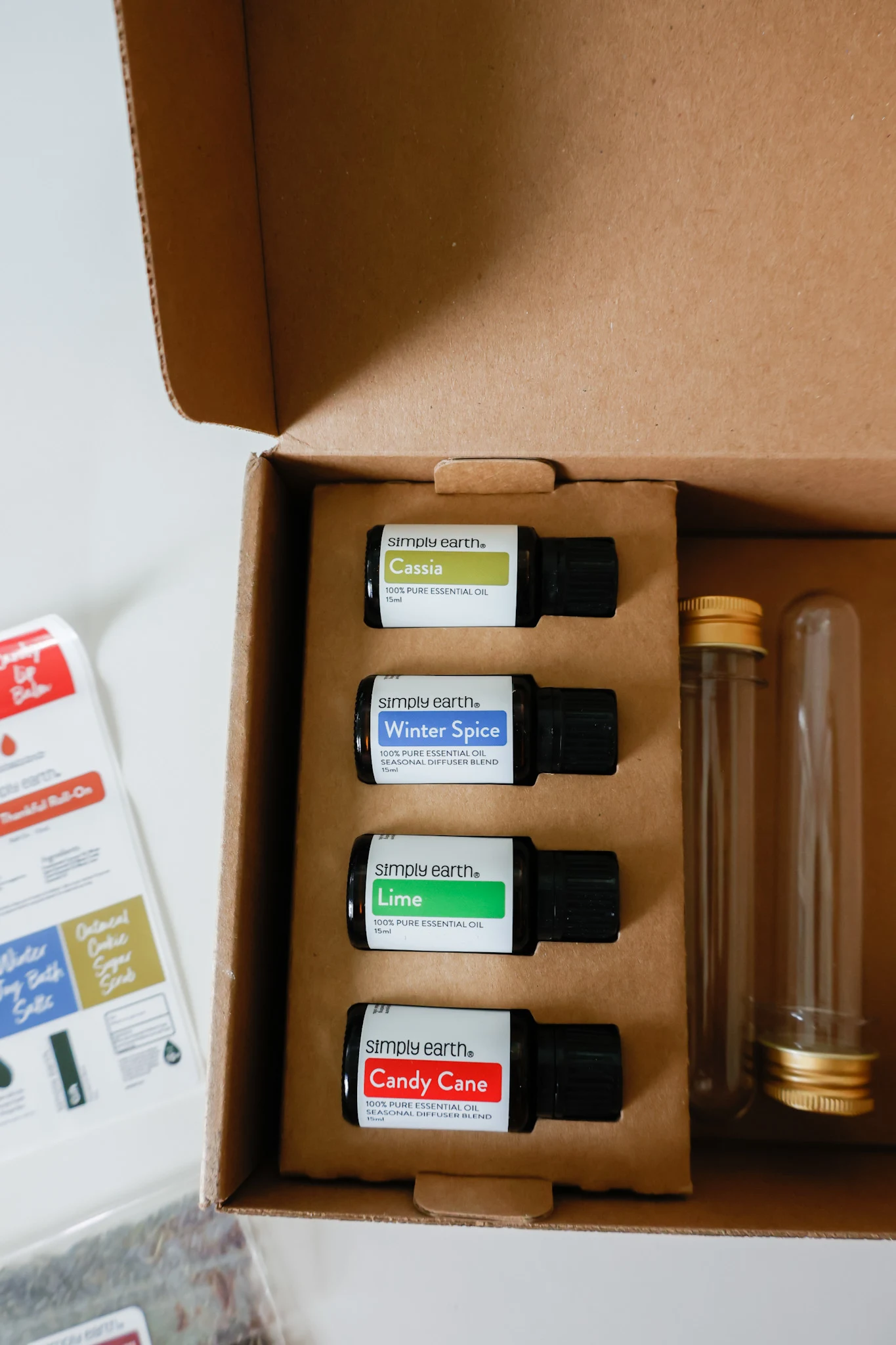 I love when they include dried flowers in their subscription boxes!
November 2021 Subscription Box Recipes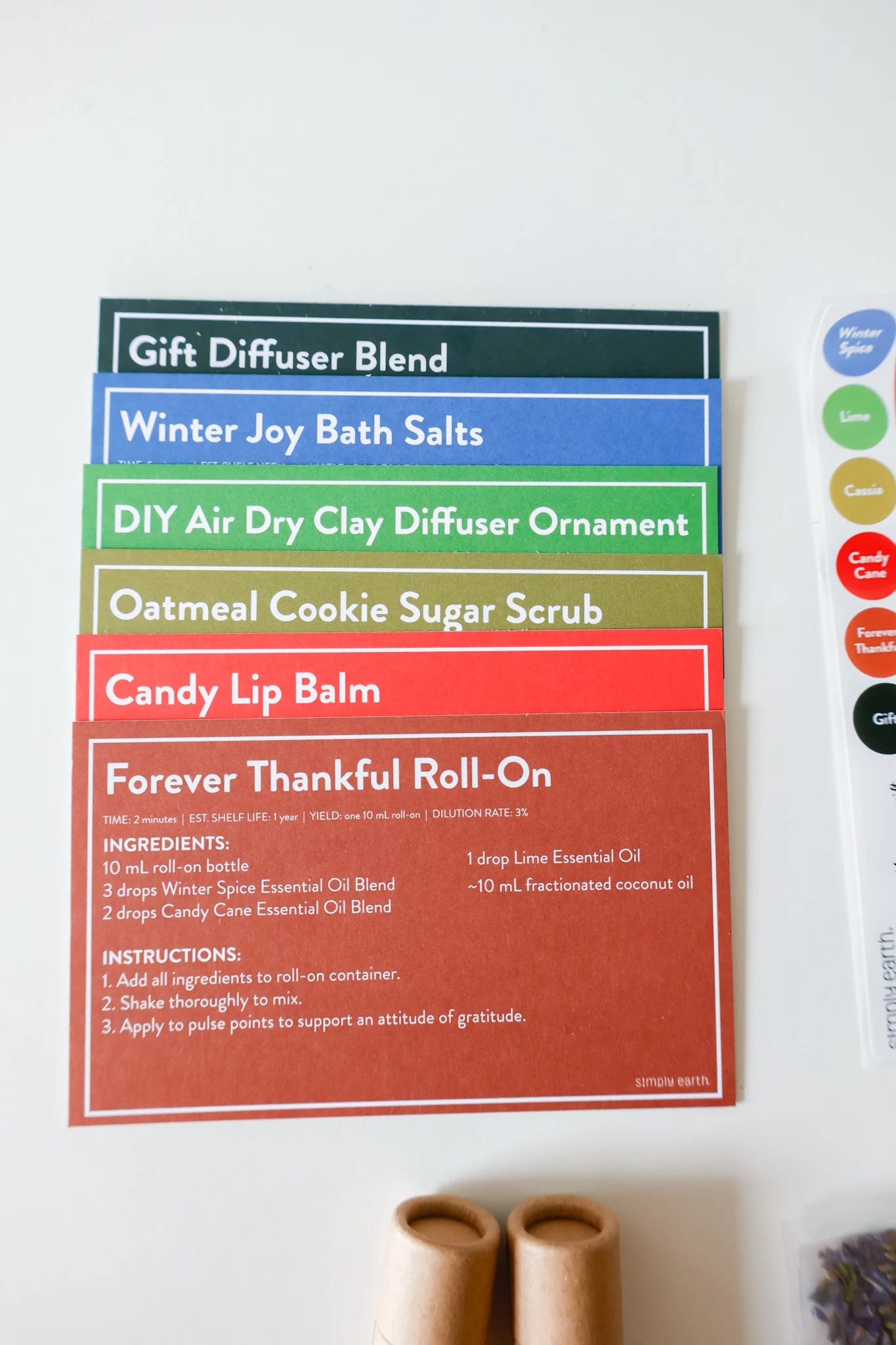 The recipes included in this month's box are:
Winter Joy Bath Salts
Gift Diffuser Blend
DIY Air Dry Clay Diffuser Ornament
Forever Thankful Roll-On
Oatmeal Cookie Sugar Scrub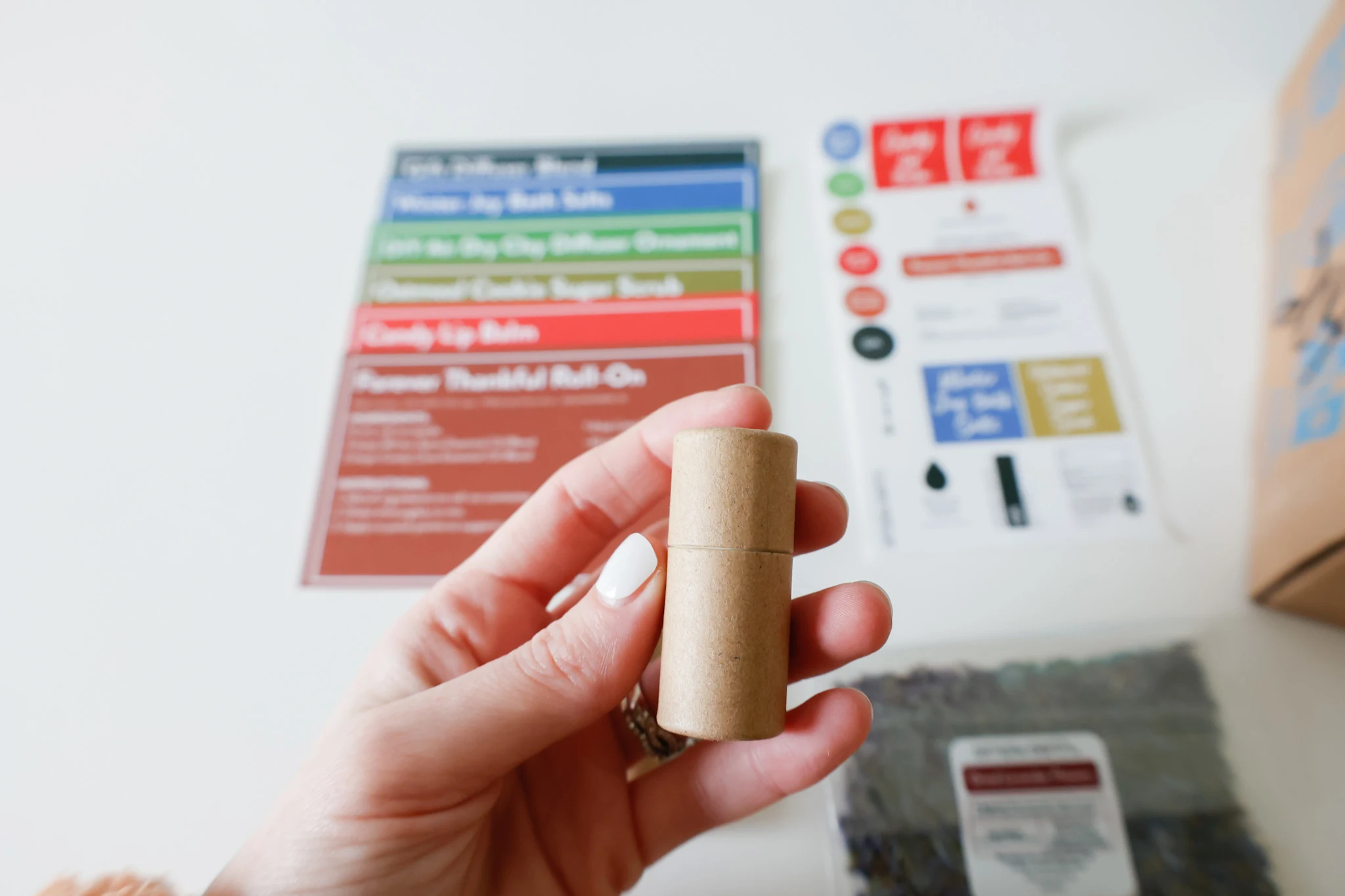 Make A Recipe From The Box With Me: Lip Balm
In this post, I'll be showing a finished recipe from the box: Candy Lip Balm, with Candy Cane and Lime essential oils.
For this recipe, I'll need beeswax, solid coconut oil, and almond oil (all included in the BIG BONUS BOX) for first-time subscribers.
The BIG BONUS BOX also auto-ships with every 6th box during your subscription.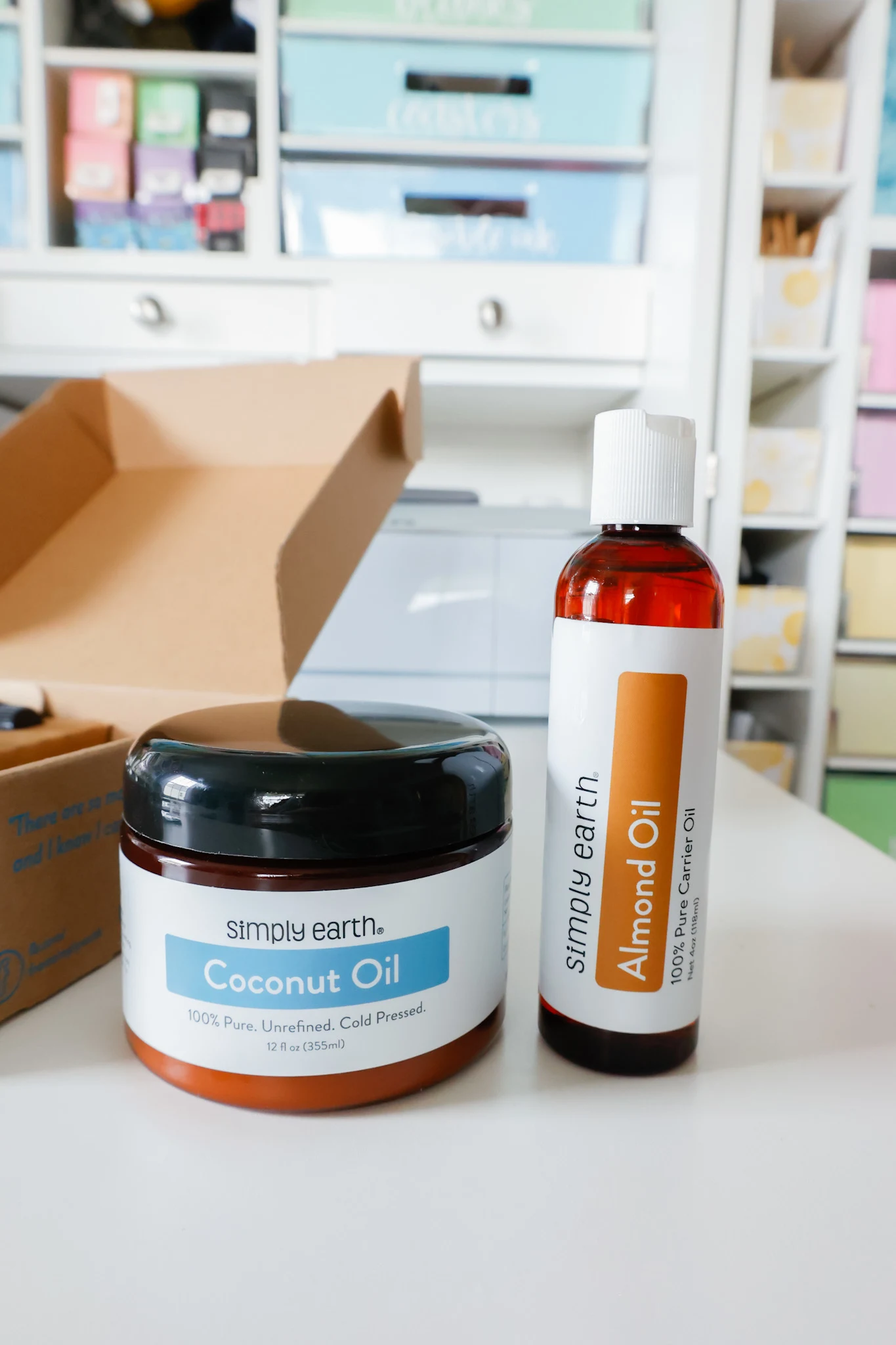 To make this recipe, you'll need a double-boiler.
Check out my hack for a homemade one below…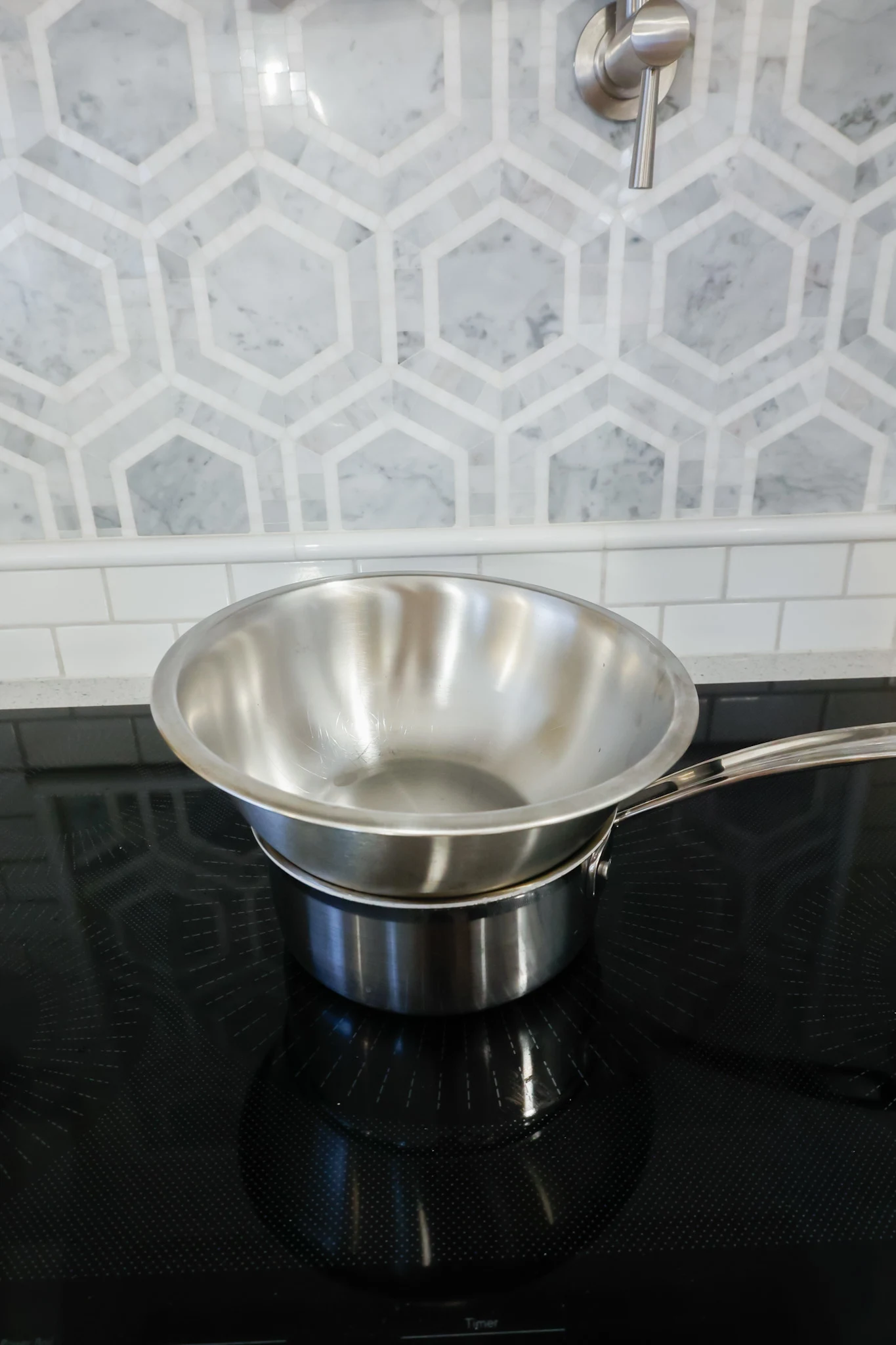 I just use a small pot filled with 1 inch of water, and carefully place a stainless steel bowl on top where the recipe ingredients will go in.
If you use this DIY double-boiler method, you will need to use oven mitts to touch the metal bowl!
Following the recipe, I whipped up this delicious-smelling lip balm in 5 minutes flat, start to finish!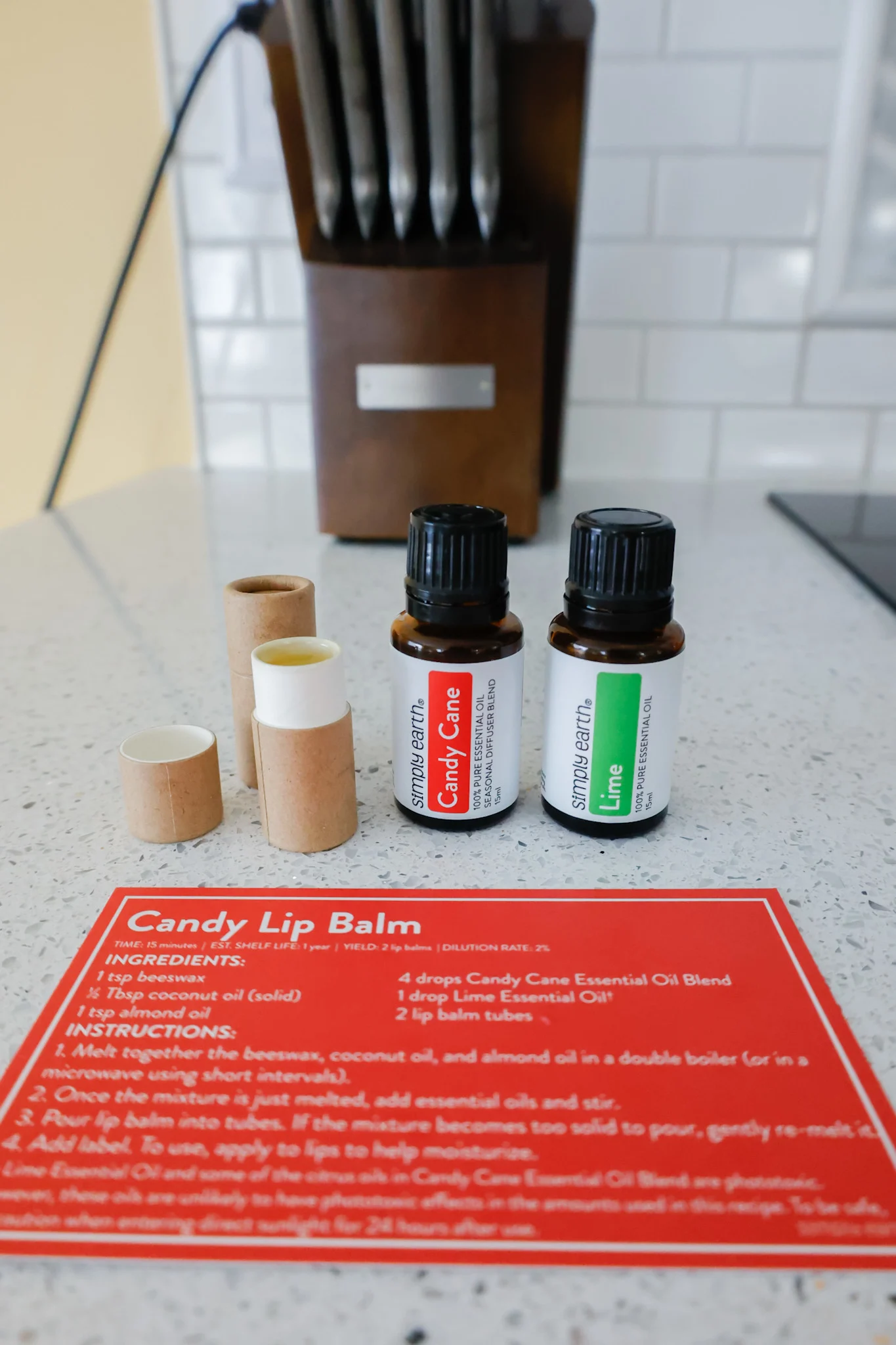 For this recipe, I simply needed to melt the beeswax, almond oil, and coconut oil together, add in the essential oils, and dispense in the paperboard tubes.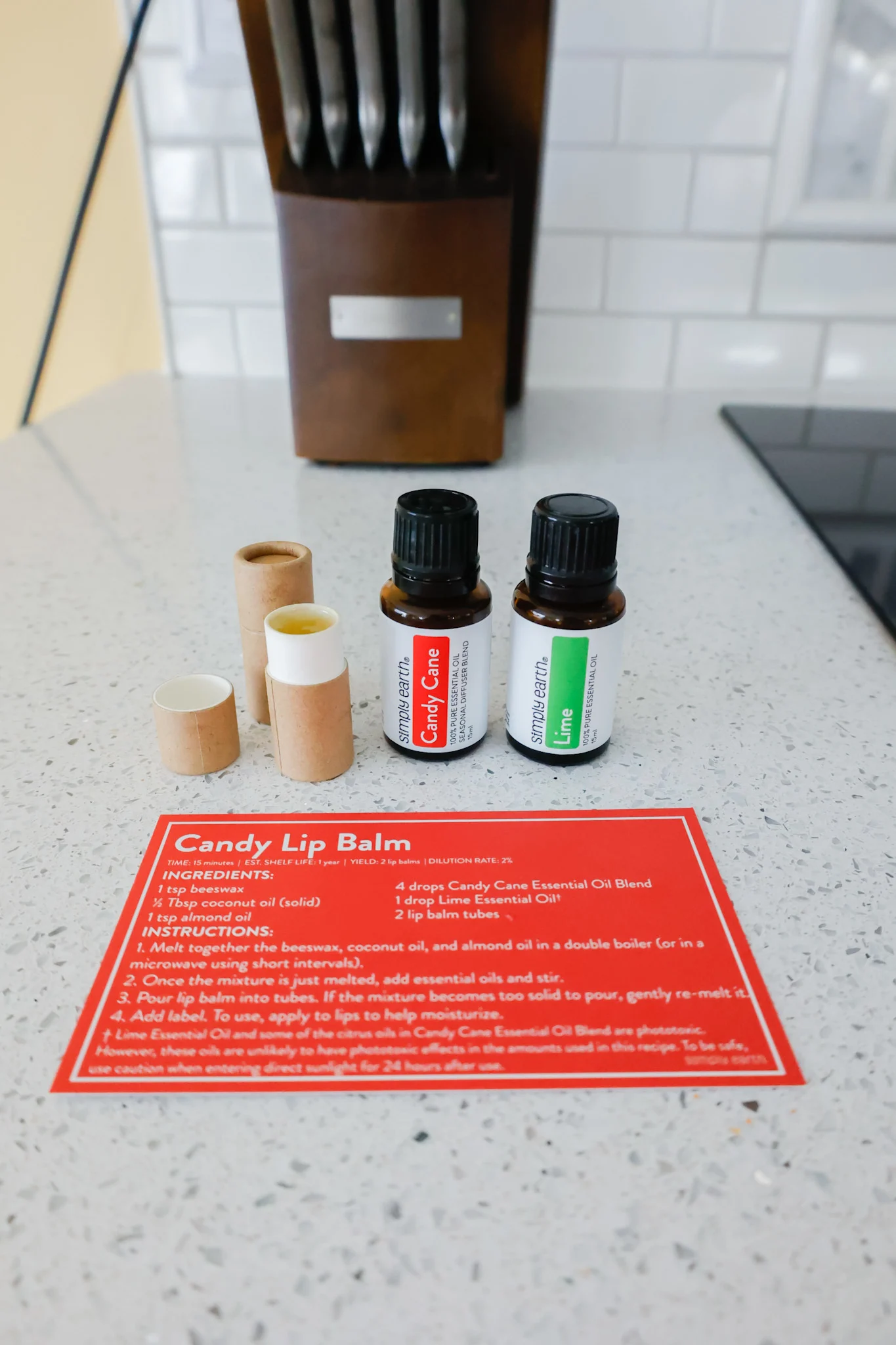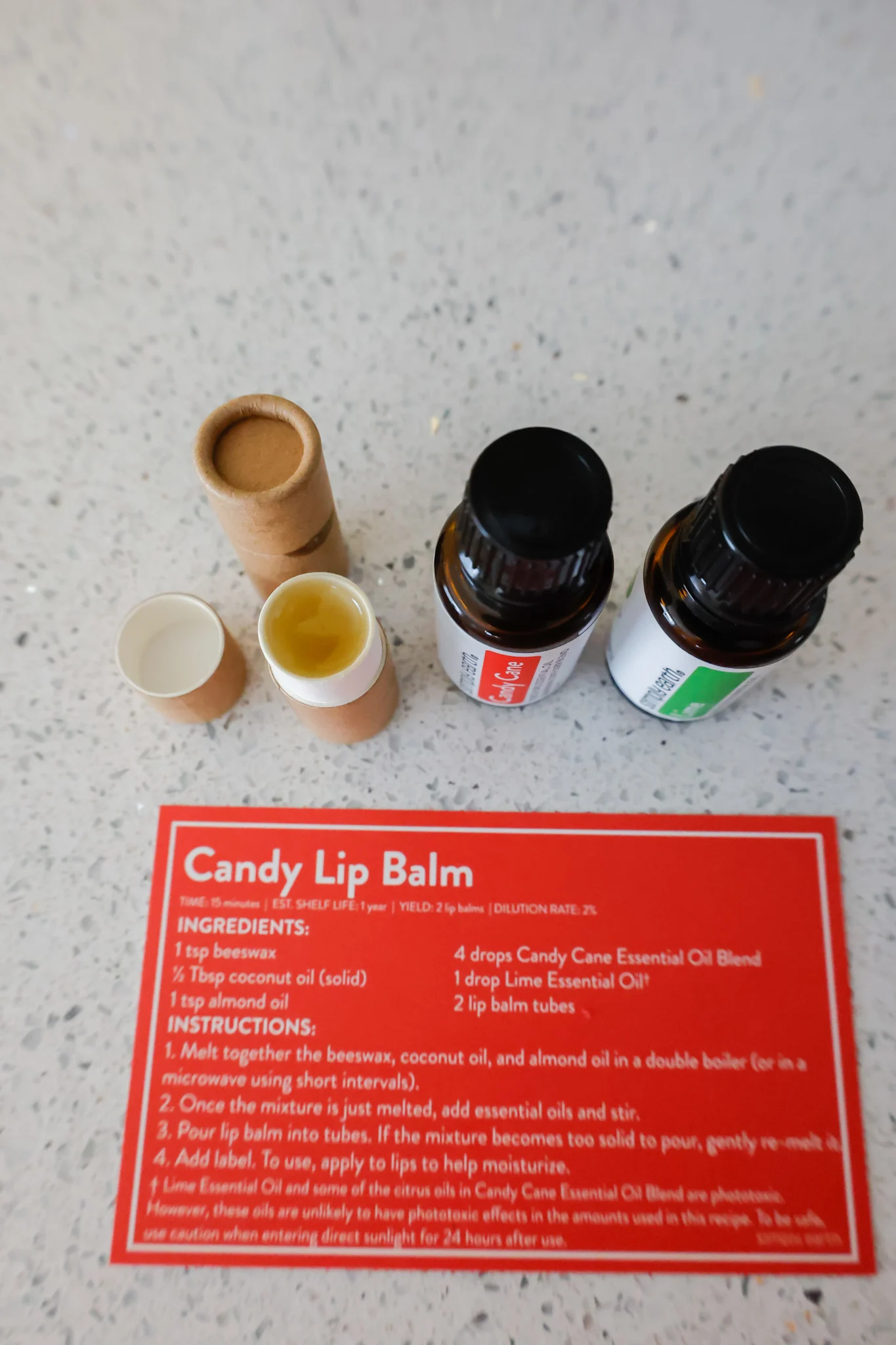 The labels included in the Simply Earth box are gorgeous, and perfect for labeling your recipes when they're finished.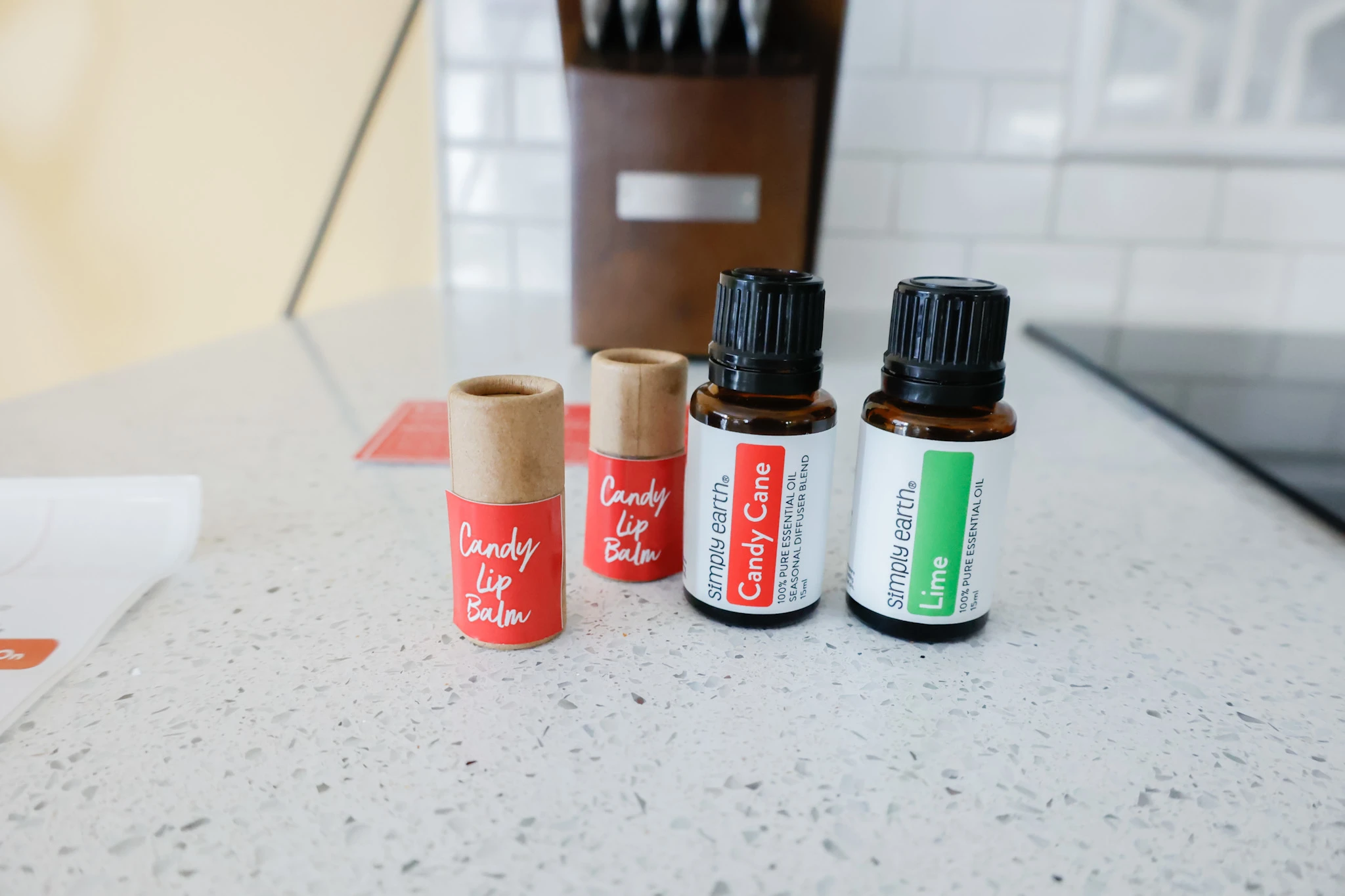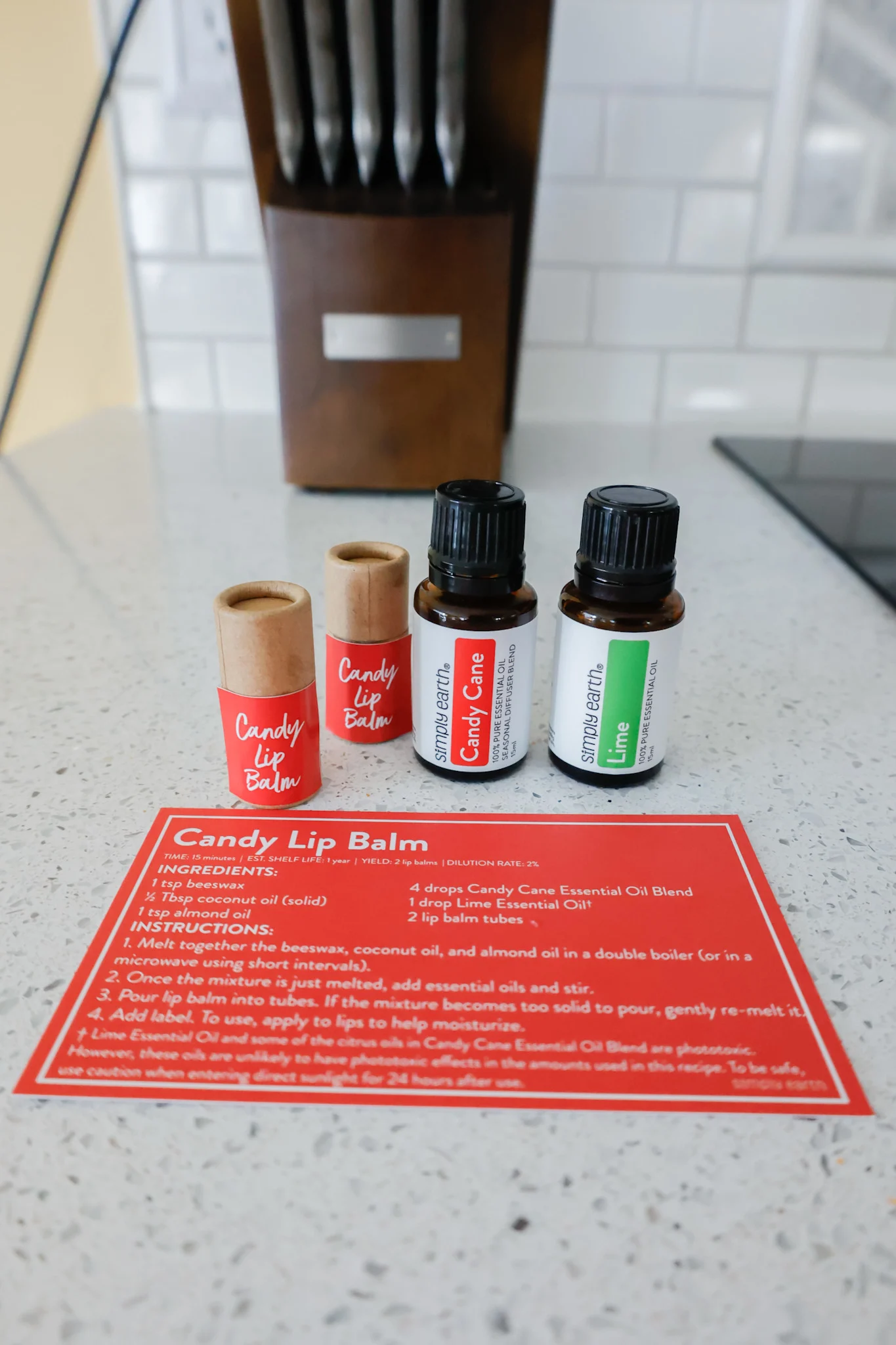 Thanks so much for reading! Use my affiliate code: SAHMFREE to get a free $40 e-gift card in your e-mail after subscribing to use towards your next box or a future purchase.
Previous Simply Earth Recipe Box Features
August Simply Earth Recipe Box