Unbox the Simply Earth July Recipe Box with me, and see me make a recipe from the box…
---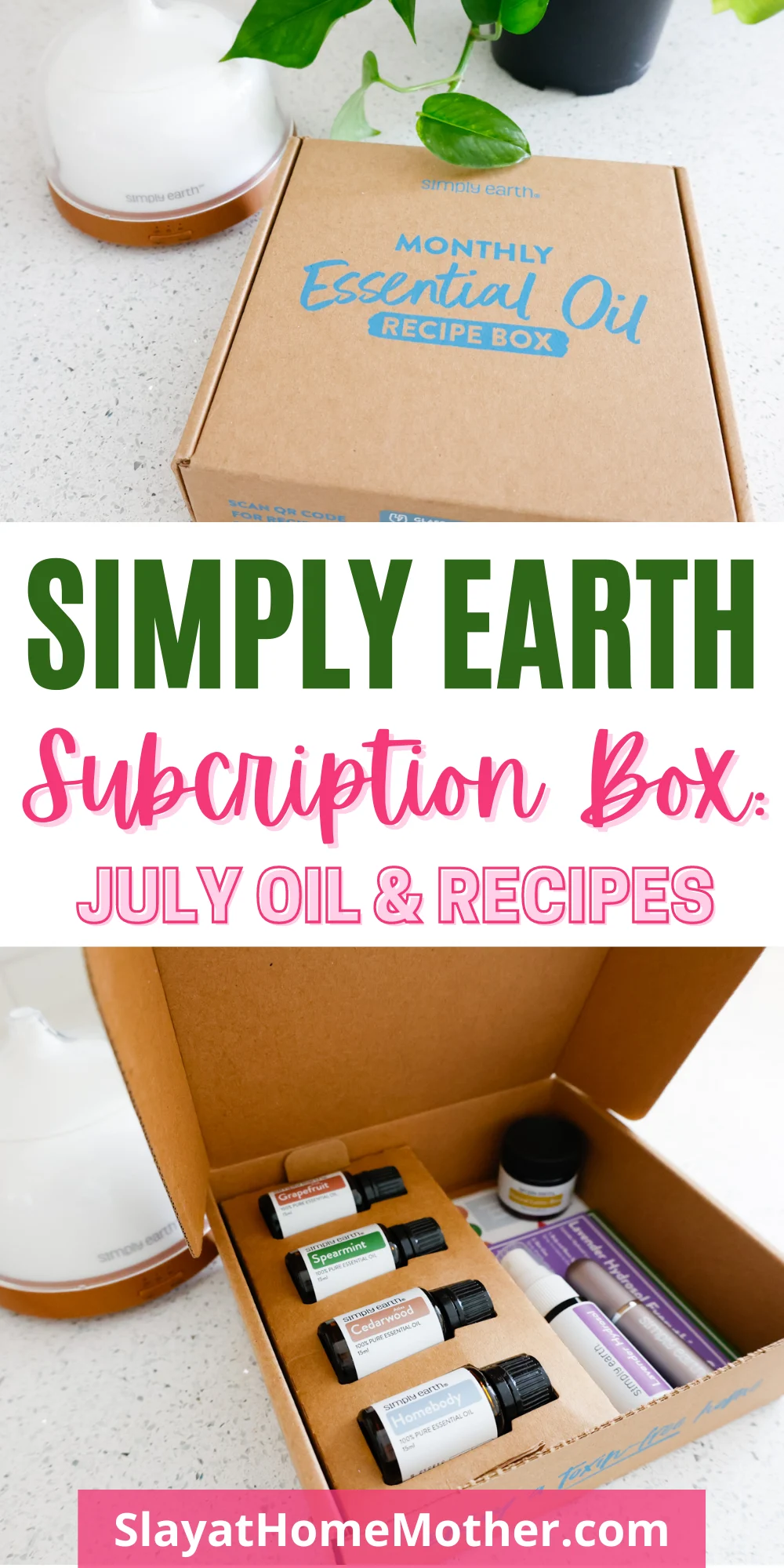 Hi, friends!
Another Simply Earth unboxing in today's post – woohoo!
If you're new here, I have a bunch of previous Simply Earth unboxings, and it's my #1 favorite subscription because it teaches me how to use essential oils safely and with clarity.
If you're like me, I know which ones I like the scent of, but I don't really understand all the different ways you can use essential oils in your everyday life.
Since having the subscription, I've started using my own homemade deodorant recipe (from the Simply Earth January box), bug repellant roll-on (from last month's box), body wash (from another previous box), and so on!
Here are the last few month's unboxings:
I love sharing these unboxings because I truly believe in Simply Earth as a brand – from their initiative to help end human trafficking by donating 13% of their profits to their mission in helping consumers afford quality oils and then use them safely in their homes.
All of their oils are 3rd-party GC/MS tested with results readily available on their site, and ethically sourced from where the plants grow best.
*This post contains affiliate links, however, all opinions are my own, as always.
What's Included In The July 2021 Simply Earth Recipe Box?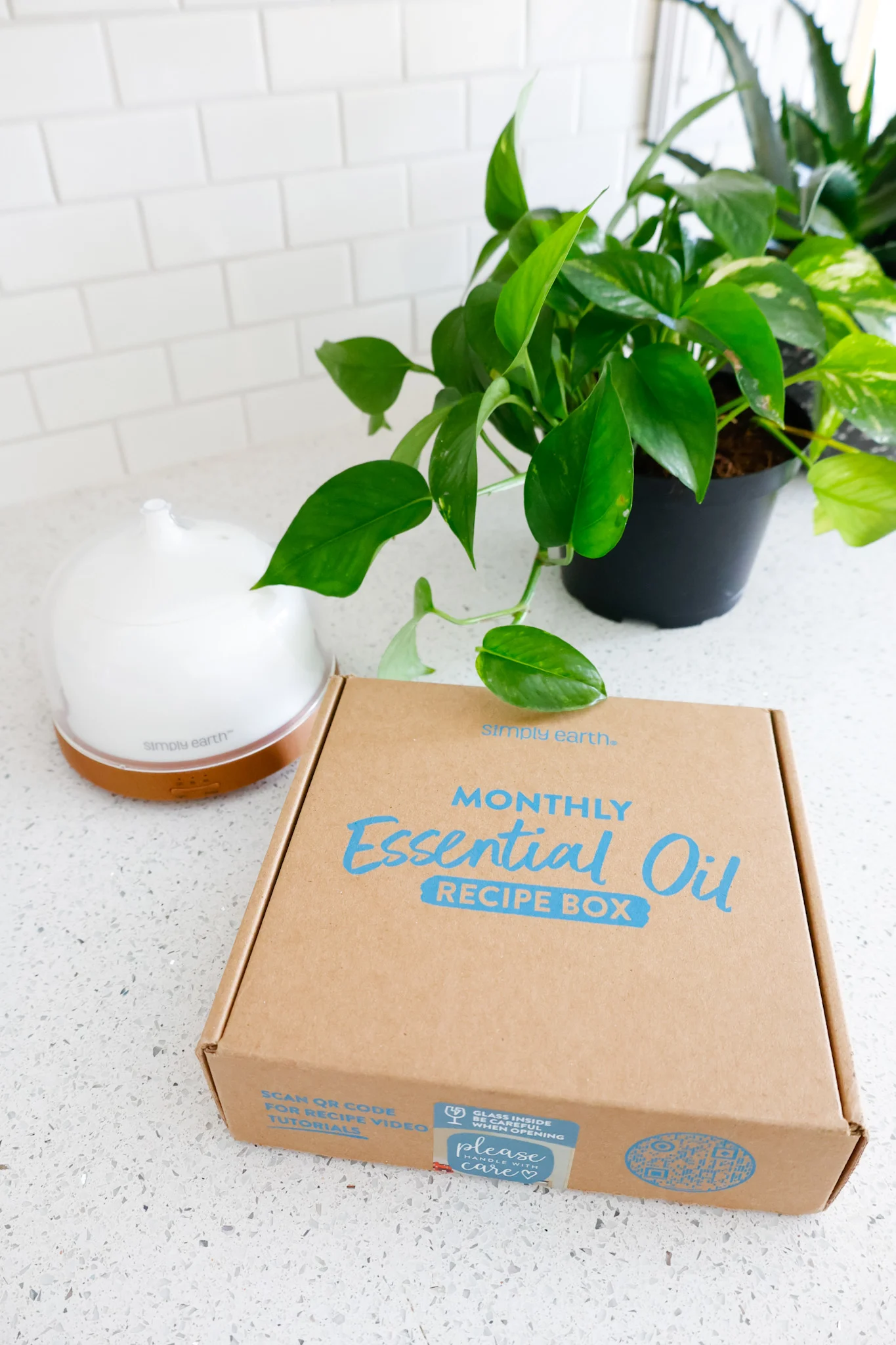 Here's what comes in the July recipe box from Simply Earth…
Pink Grapefruit oil
Spearmint oil
Cedarwood oil
Homebody Oil Blend (with Ho Wood, Amyris, Copaiba, and Vetiver essential oils)
Natural lotion base
Aluminum Inhaler
Lavender Hydrosol Spray
Recipe Sticker Labels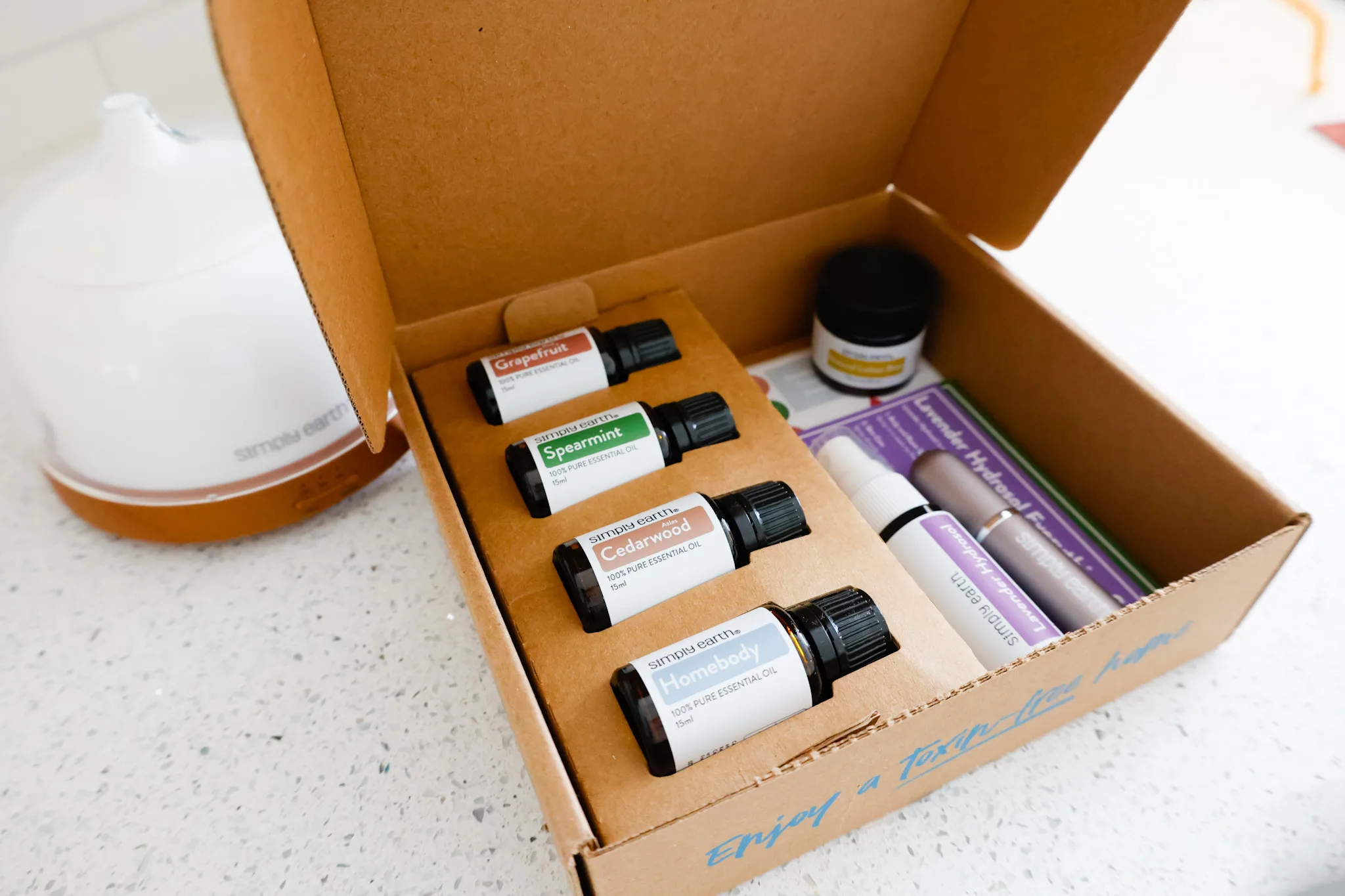 I'm actually really excited to try the inhaler recipe in this month's box, maybe I'll share that one on my Instagram stories! 🙂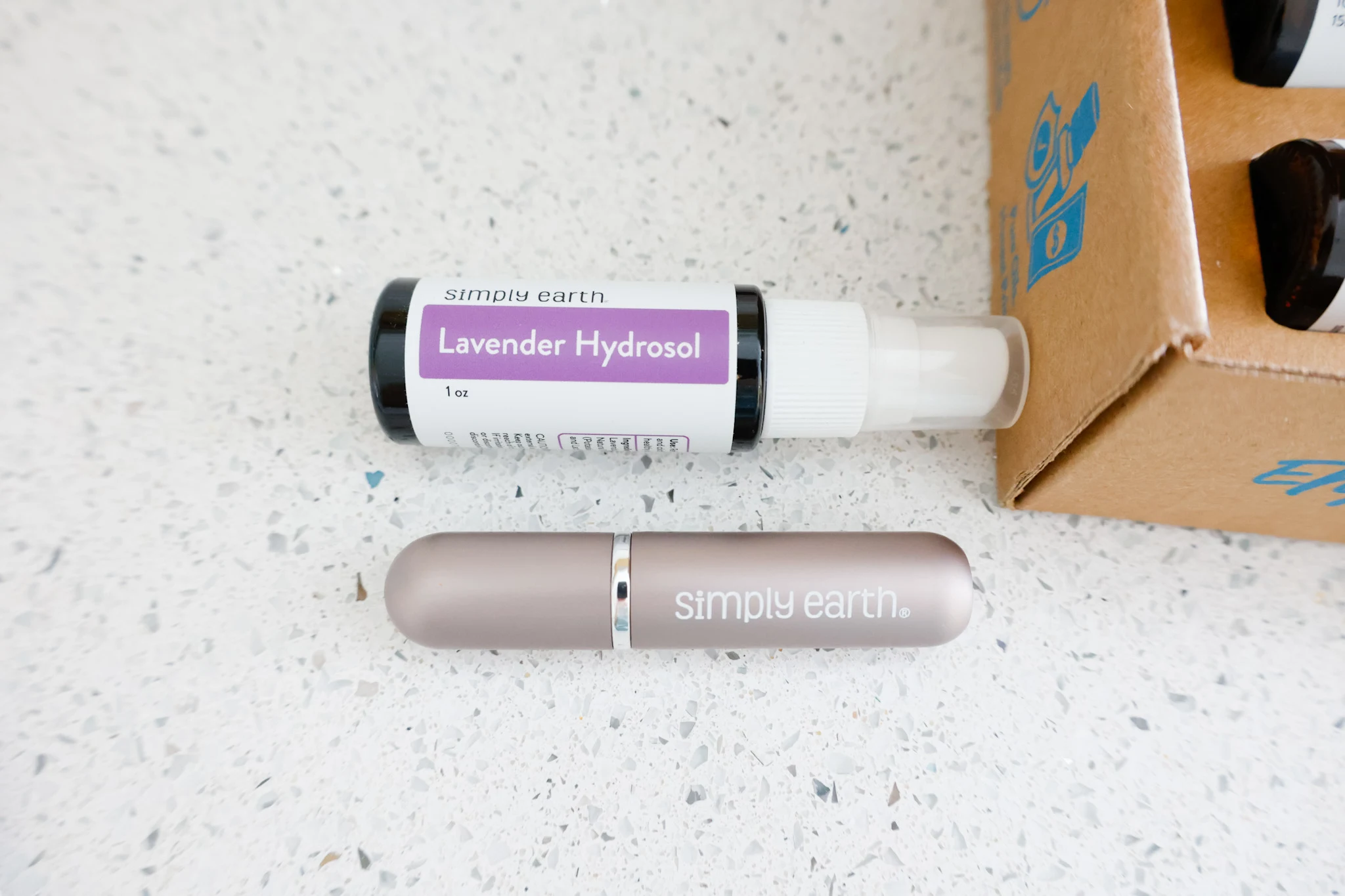 July 2021 Simply Earth Subscription Box Recipes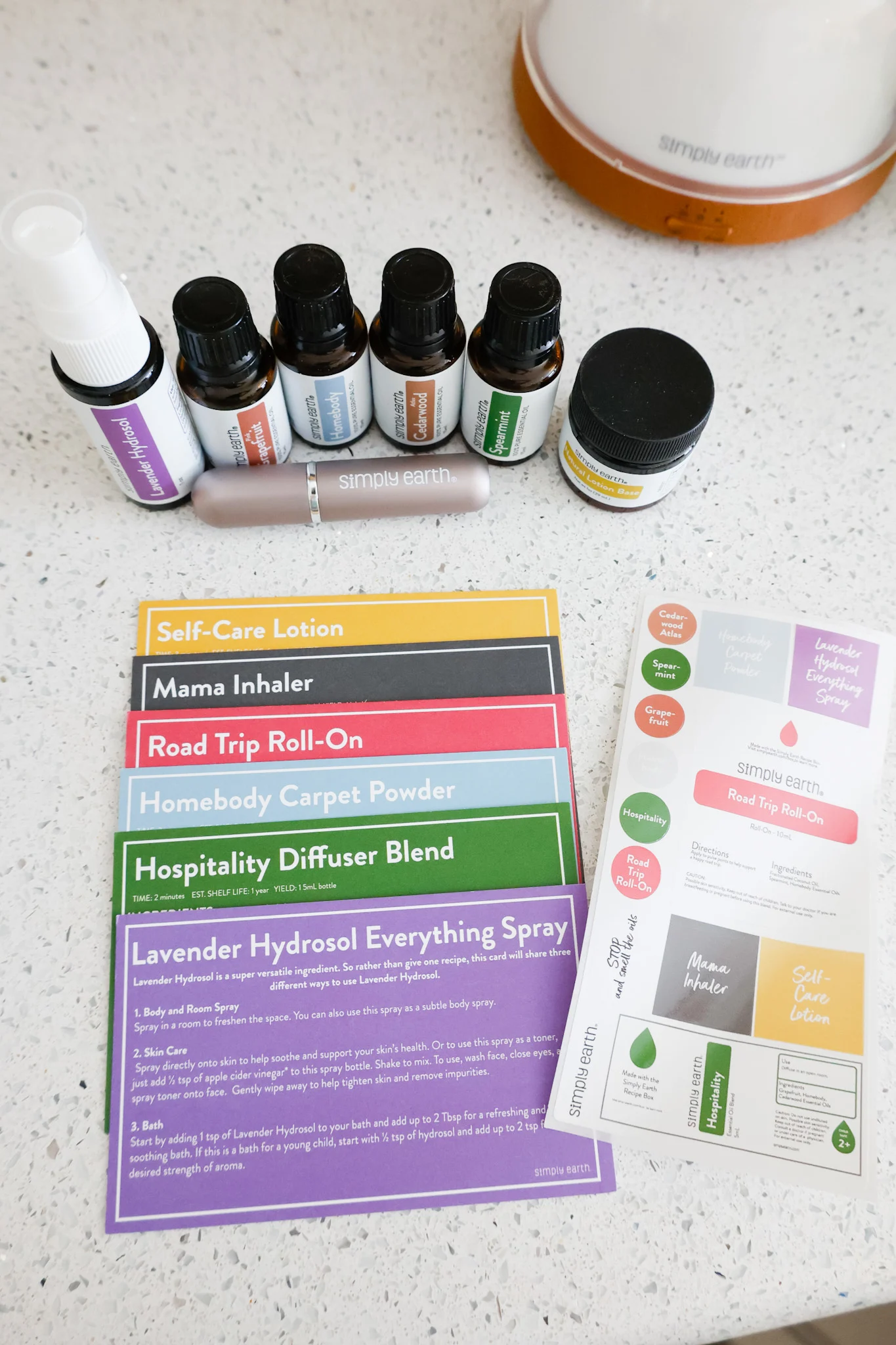 This month's box theme is The Family Friendly Box and includes these recipes…
Self-Care Lotion
Mama Inhaler
Road Trip Roll-On
Homebody Carpet Powder
Hospitality Diffuser Blend
Lavender Hydrosol Everything Spray (this is more of a guide to use the spray in various ways vs. a recipe)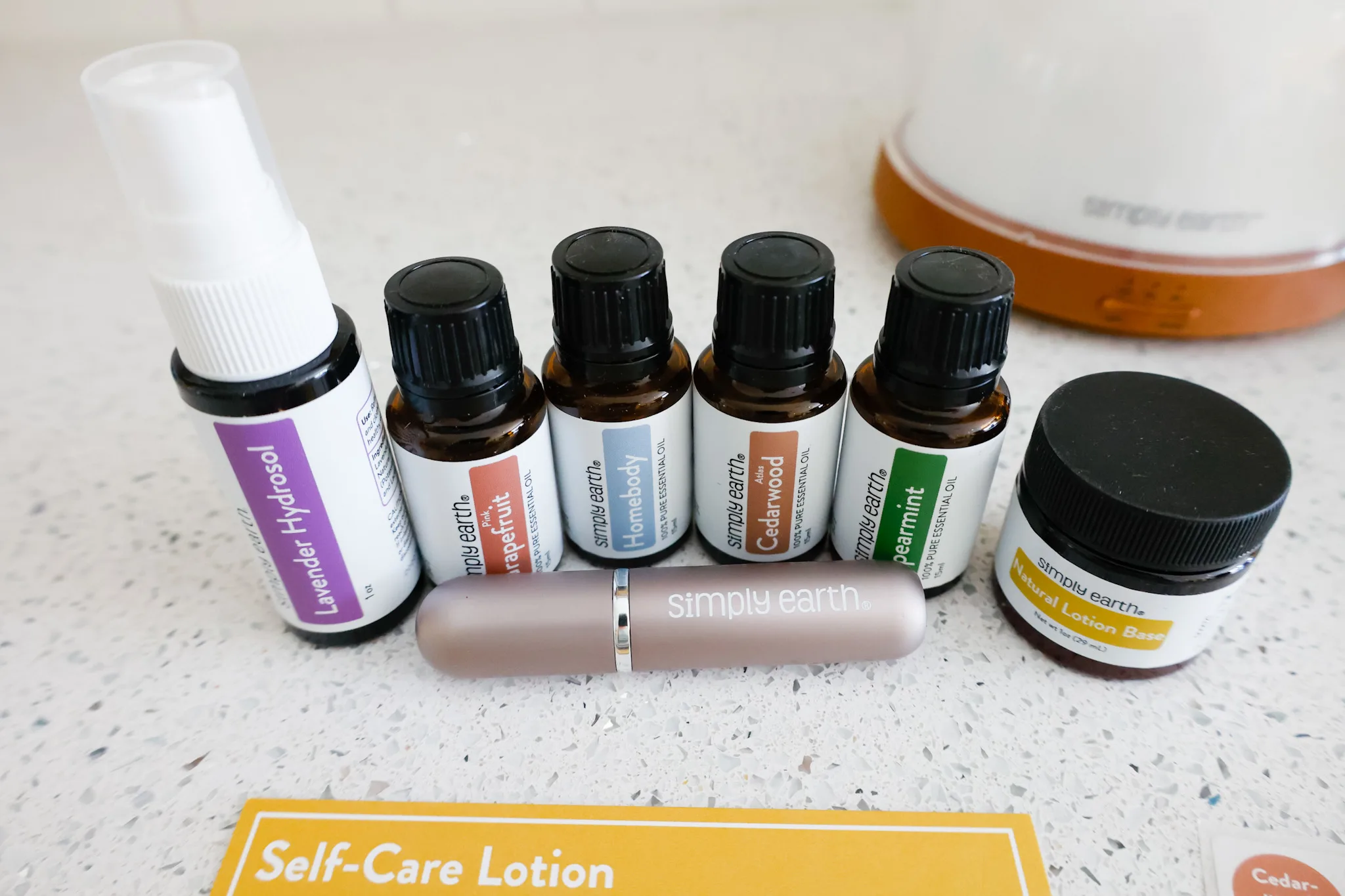 I love that each box includes gorgeous sticker labels to help label my finished recipes for storage so I know what I made, as well as any ingredient and safety information I need to know!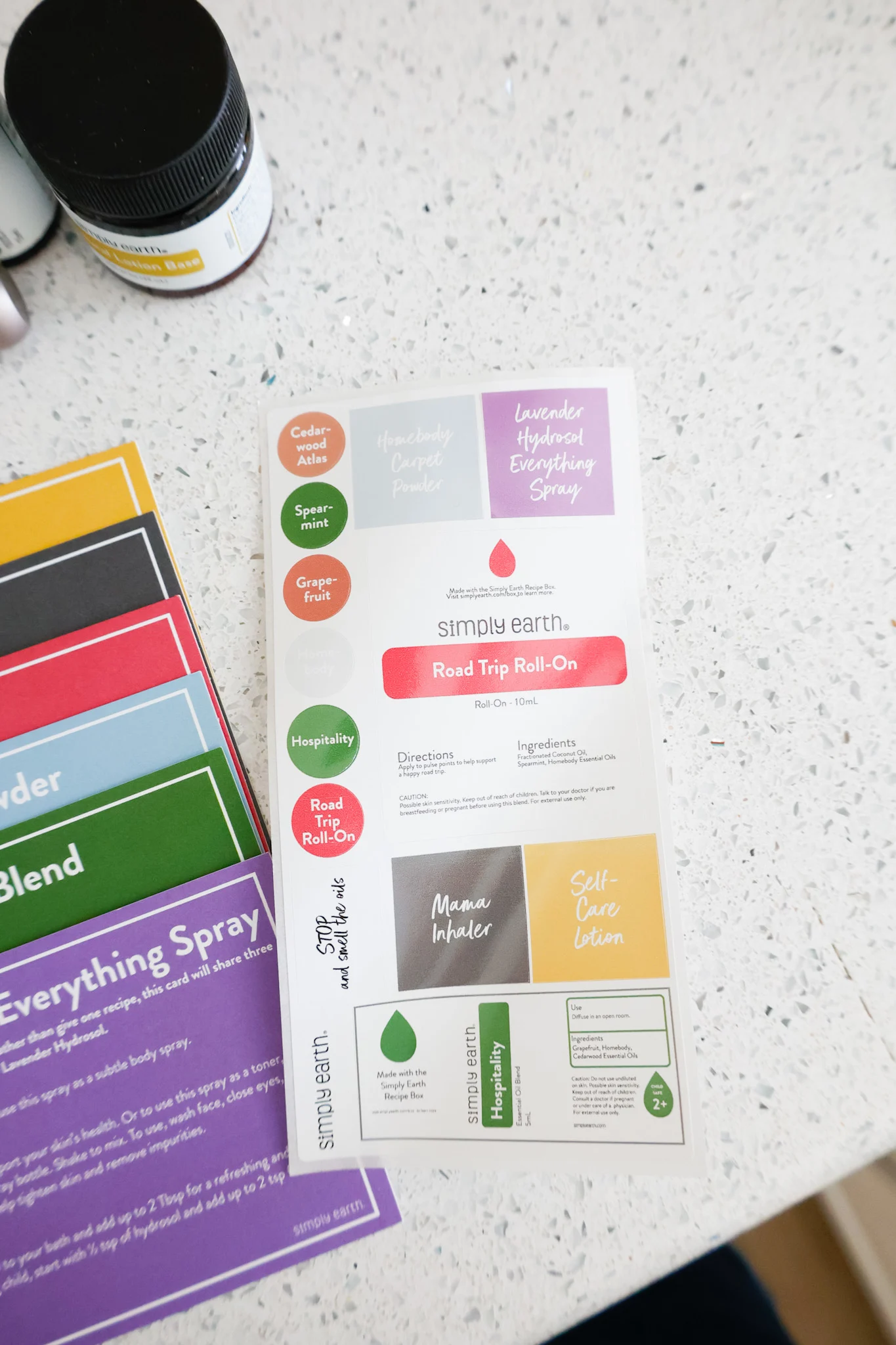 I feel that the Lavender Hydrosol added in this month's box is such a great addition to the recipes.
Lavender Hydrosol is the by-product made during the distillation process – it's basically lavender oil diluted in water.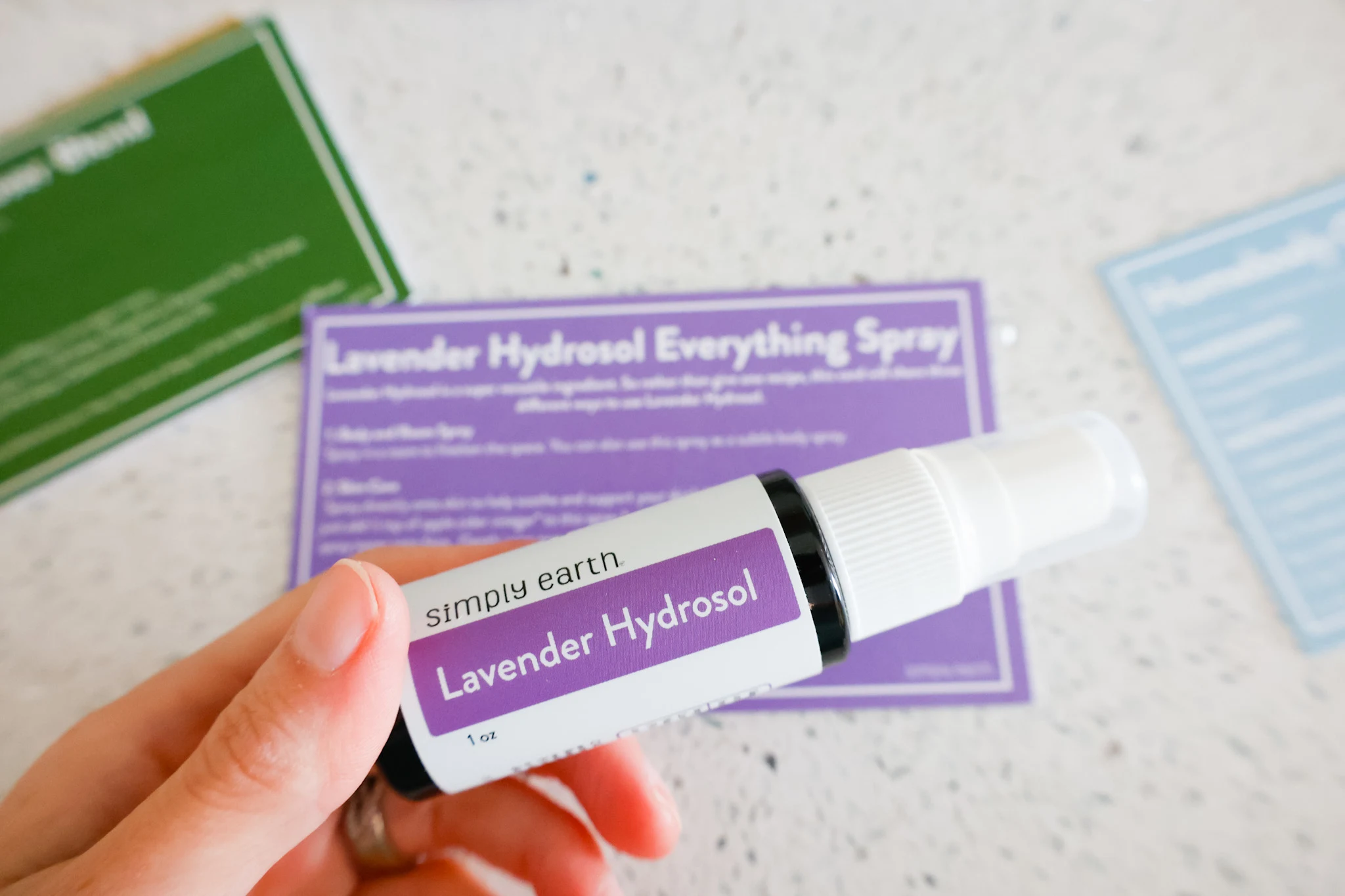 Let's Make A Recipe From This Month's Box
For this post, I am going to make the Homebody Carpet Powder recipe, featuring Simply Earth's Homebody oil blend.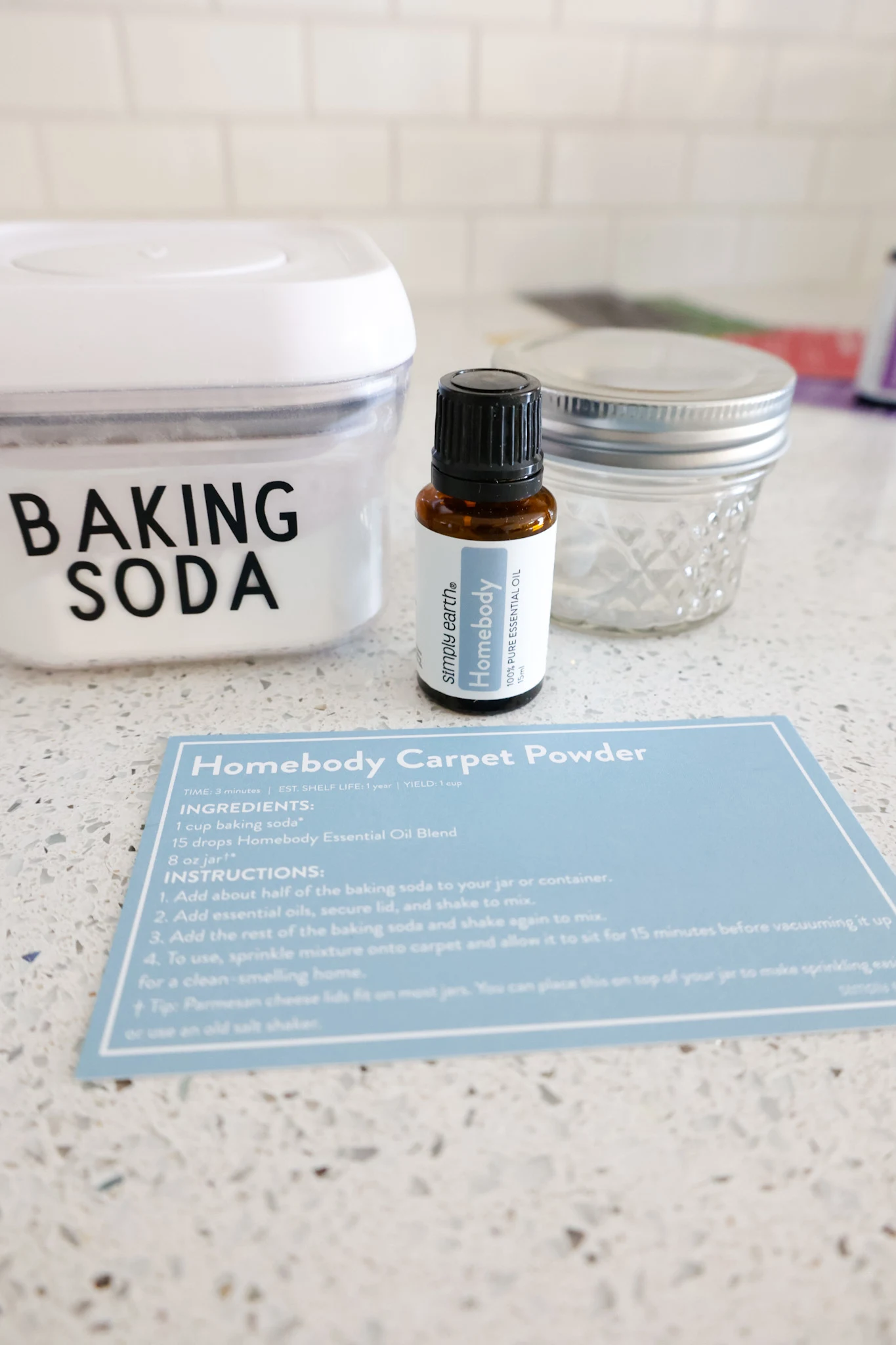 The recipe calls for 1 cup of baking soda, but I cut the recipe in half and used just 1/2 cup.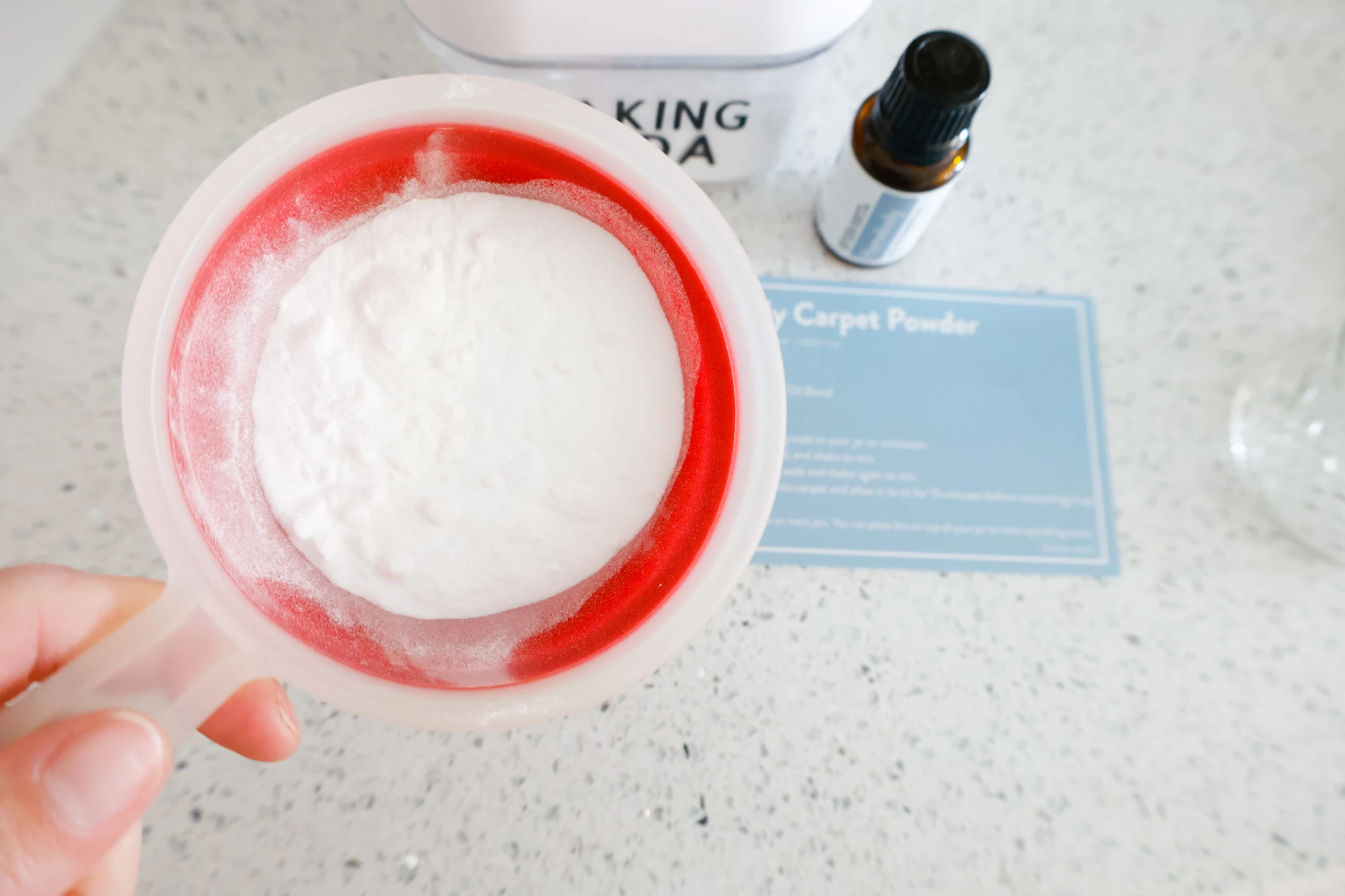 I dropped about 8 drops (the recipe calls for 15, but again, I'm halving it) of Homebody essential oil blend in halfway through pouring the baking soda in, and shook the oil and baking soda together.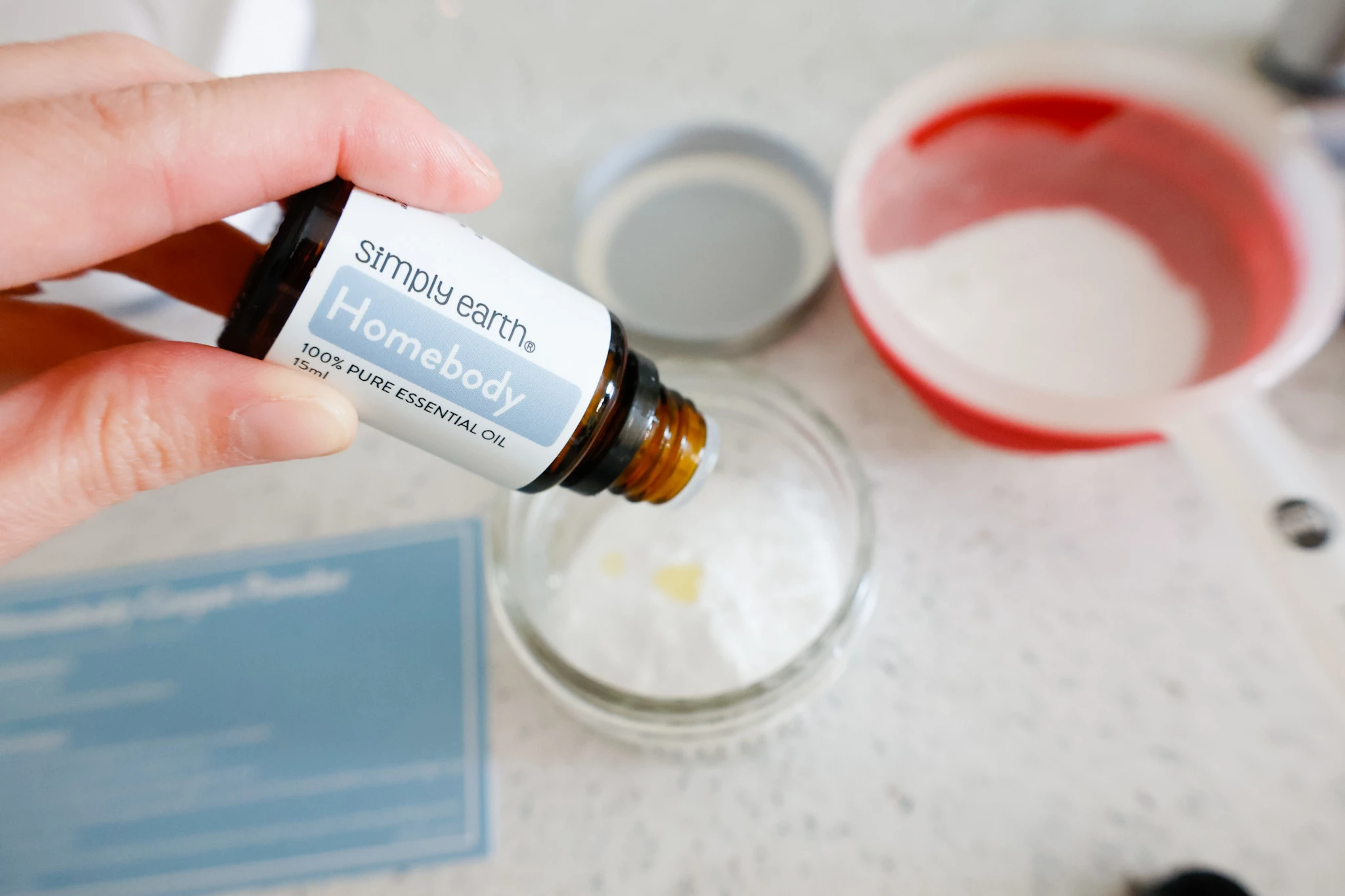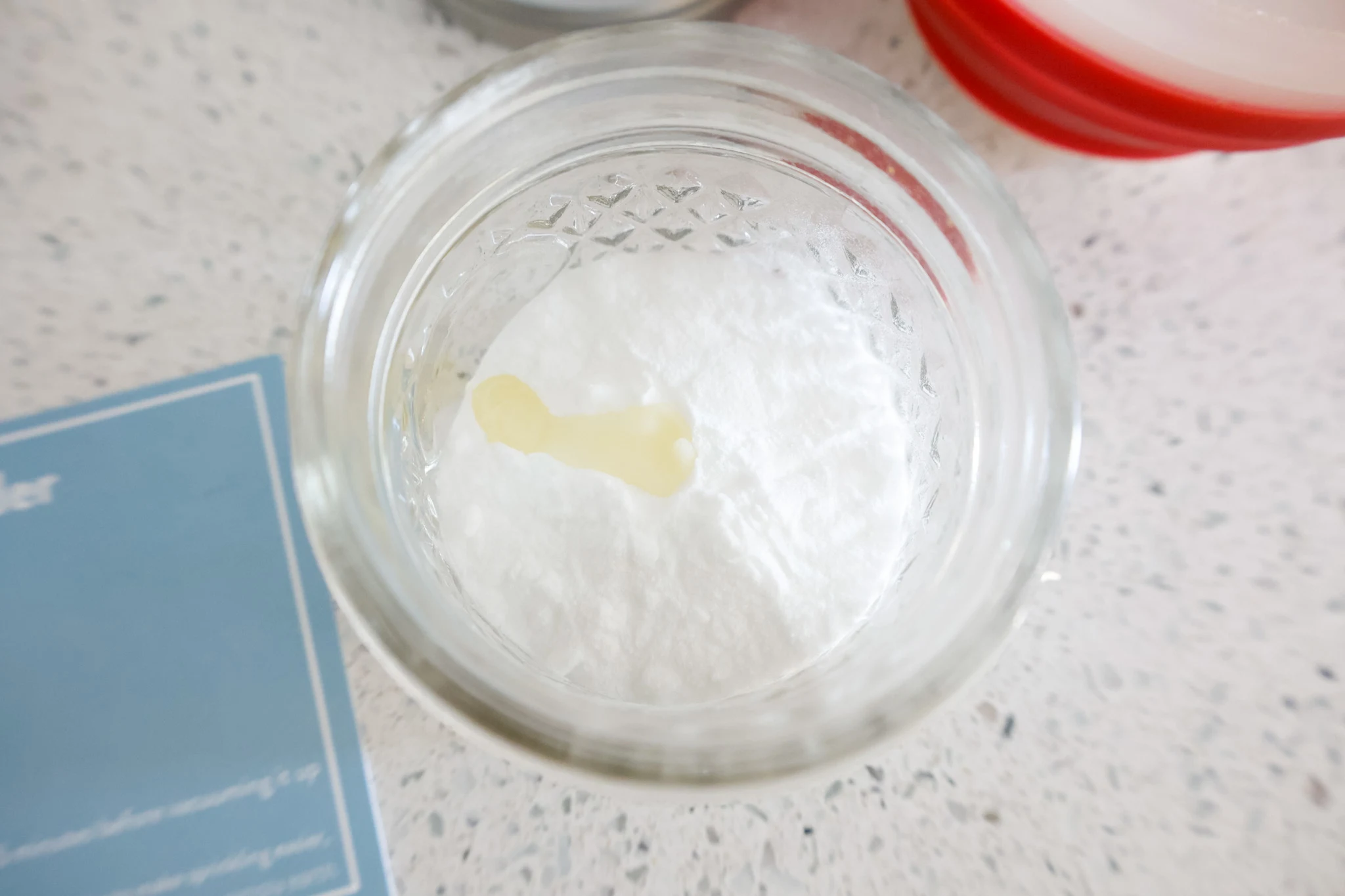 I then added the remaining baking soda, shook the oil and baking soda together again, and put my sticker label on the container.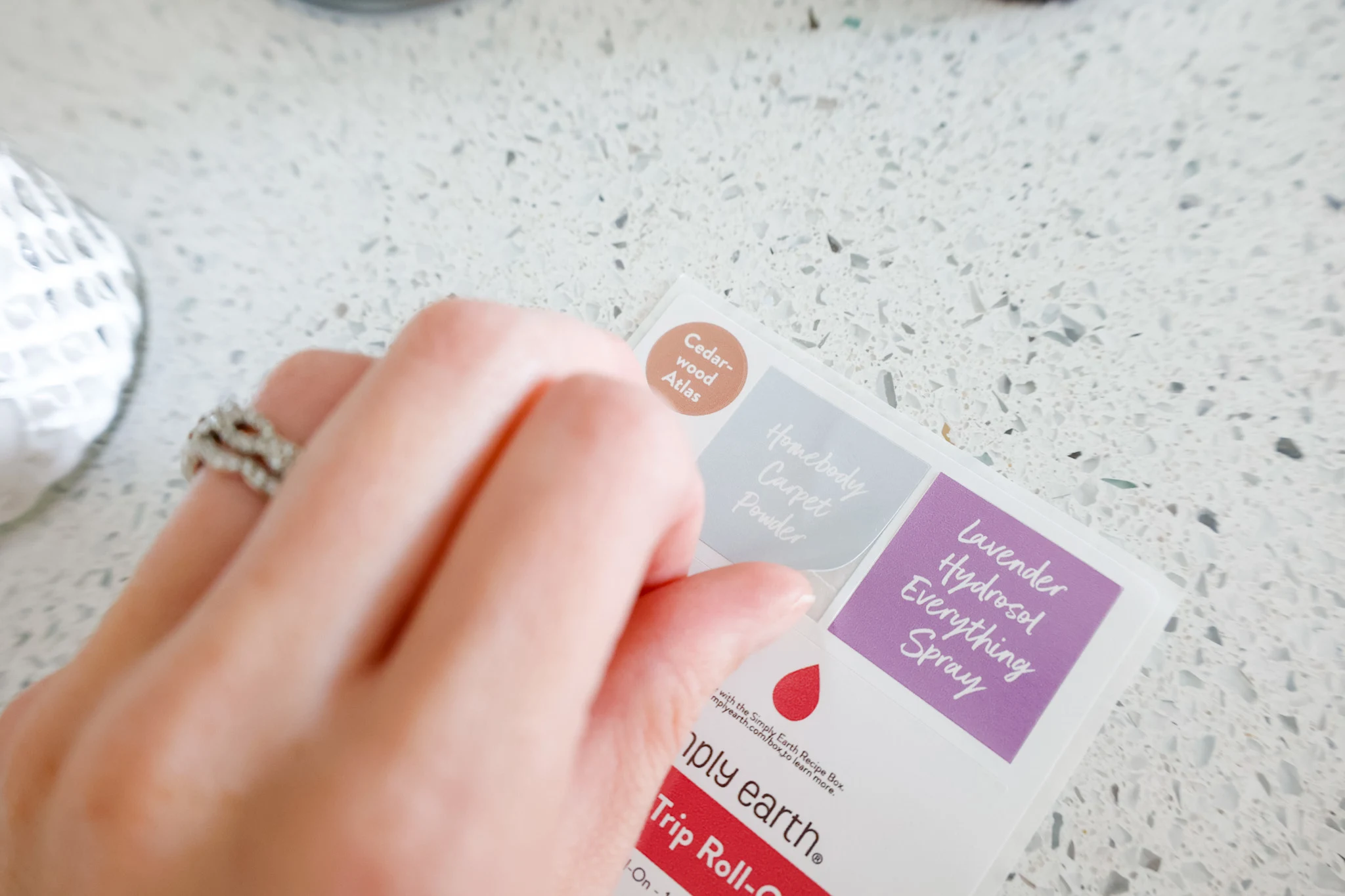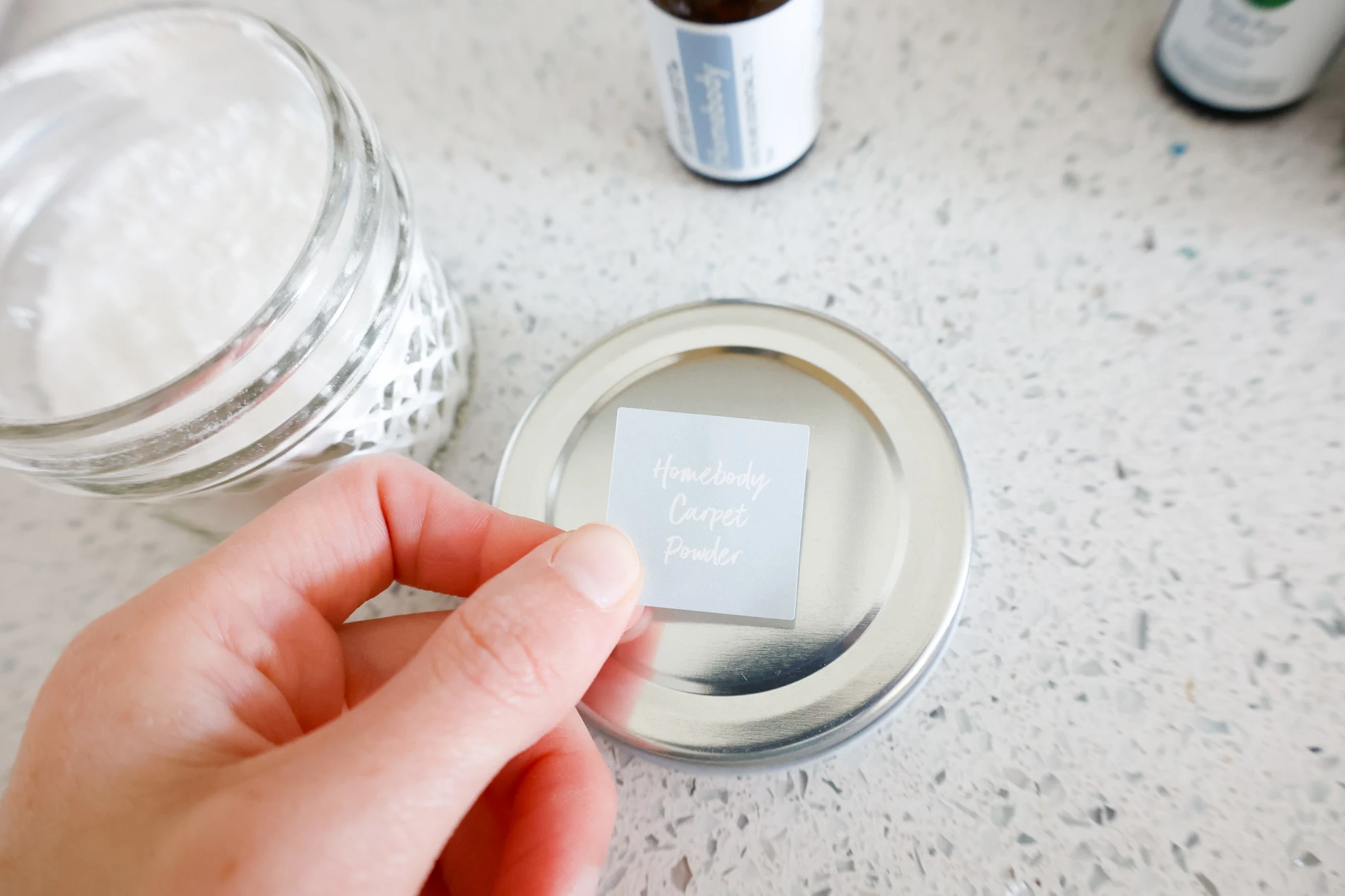 This carpet powder smells AMAZING!
The recipe states you can sprinkle the powder mixture onto your carpet and furniture, allow to sit for about 15 minutes, and then vacuum.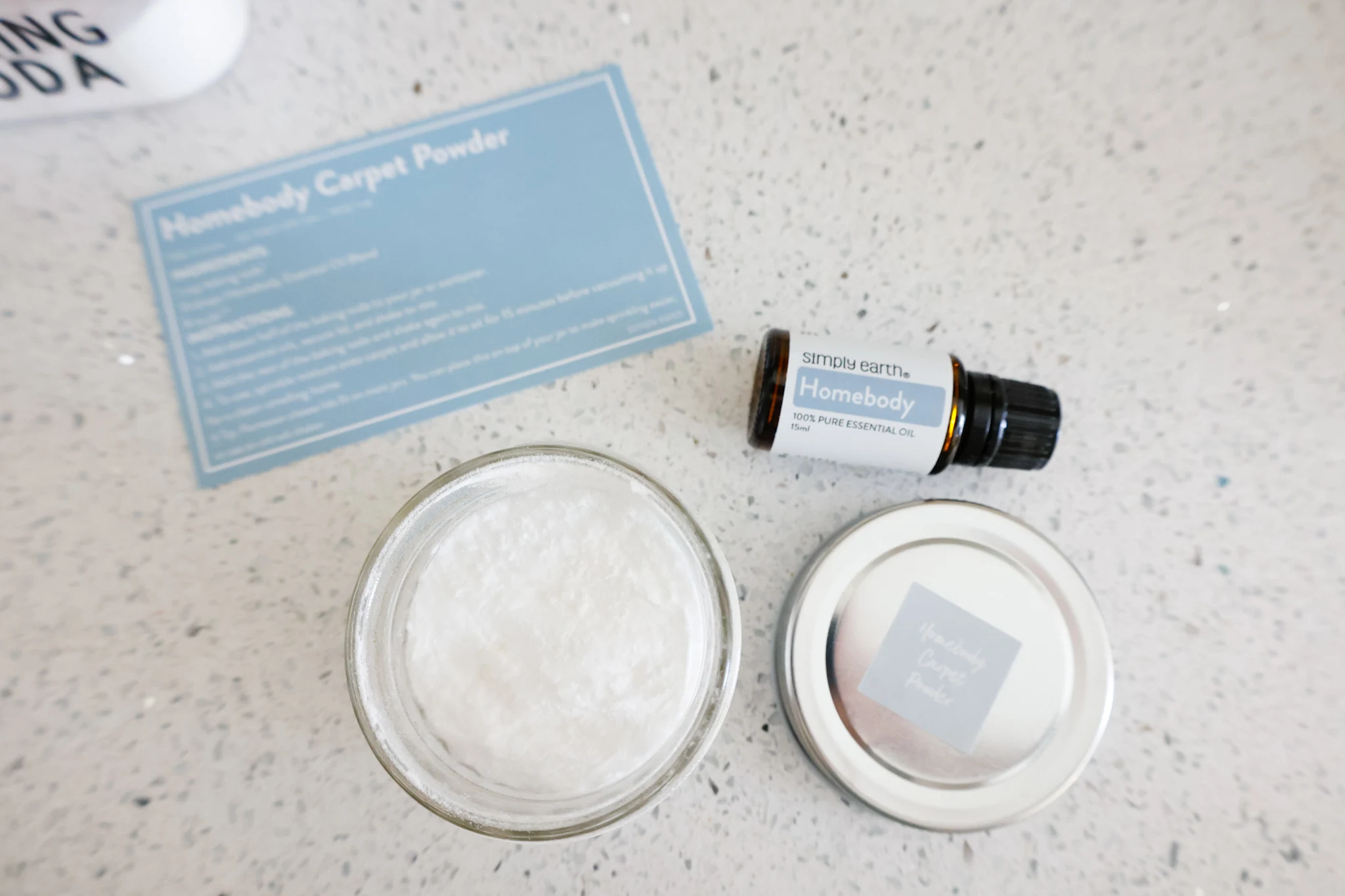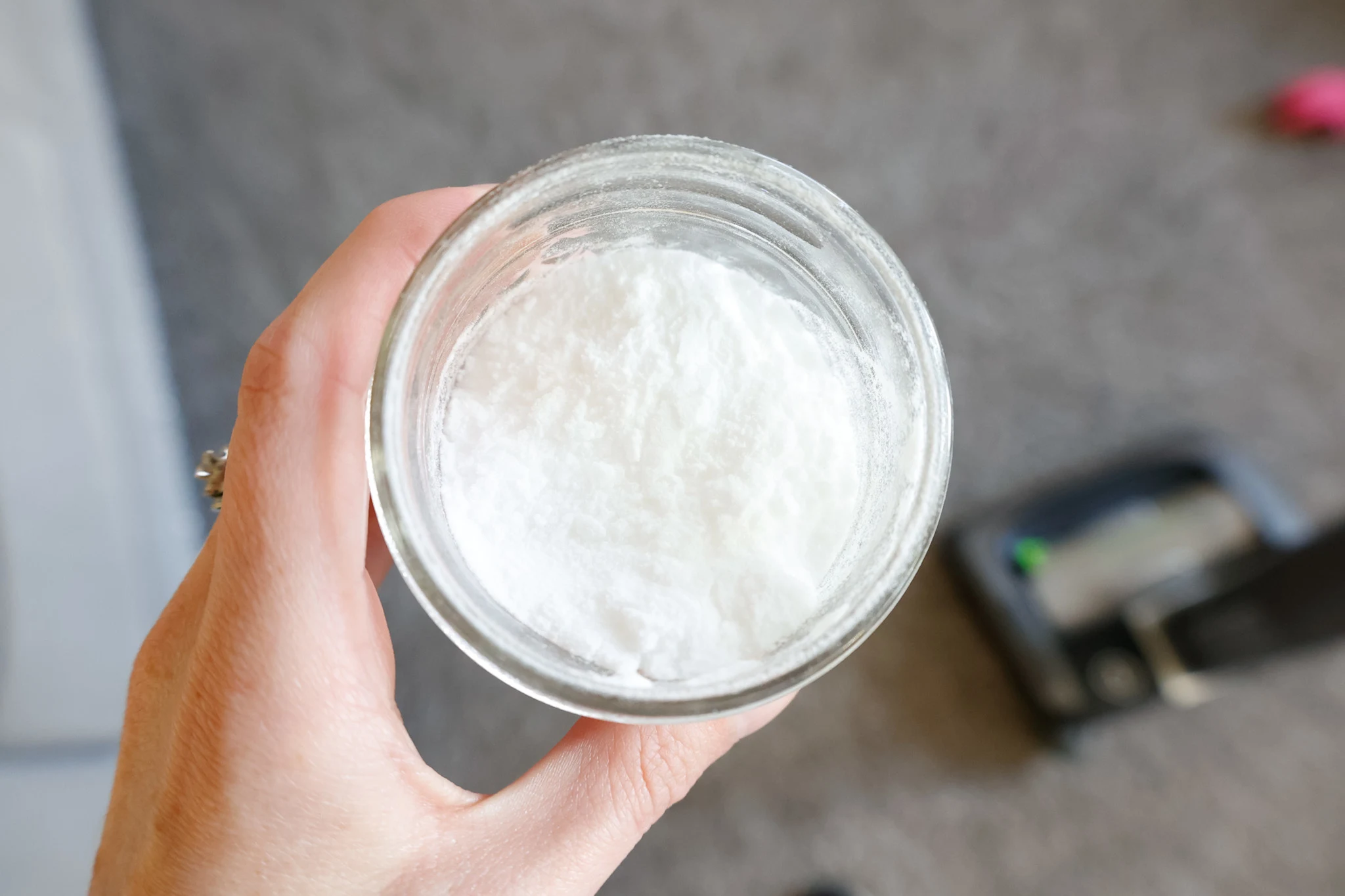 Simply Earth had a little note on their recipe card for this carpet powder suggesting that you could use an old Parmesan cheese container (the kind with the sprinkle lids), or an old salt shaker if you choose not to use a jar – how clever!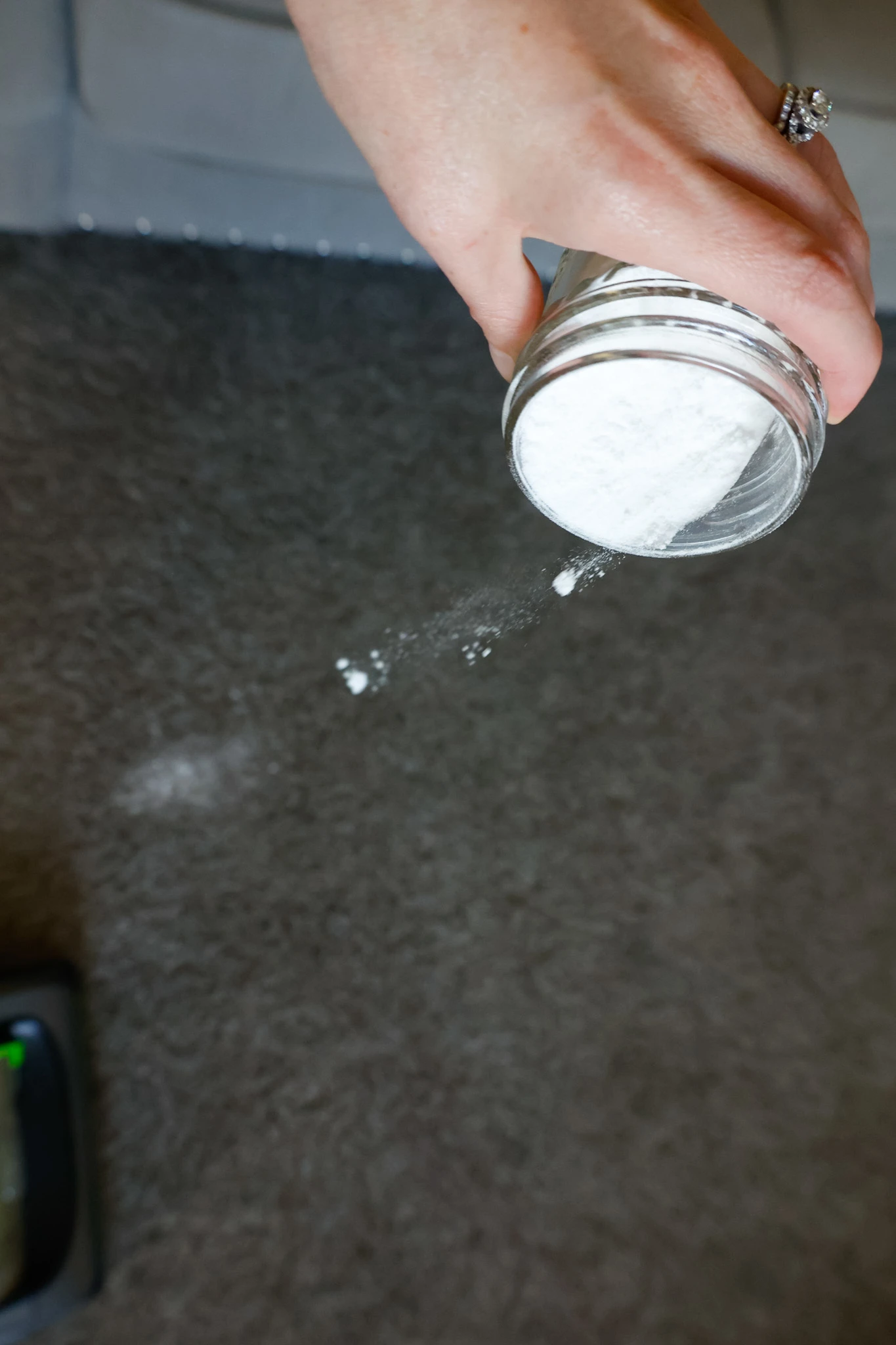 I loved how simple and easy this recipe was, and the fact that the oils needed in the recipe are all safe 2+.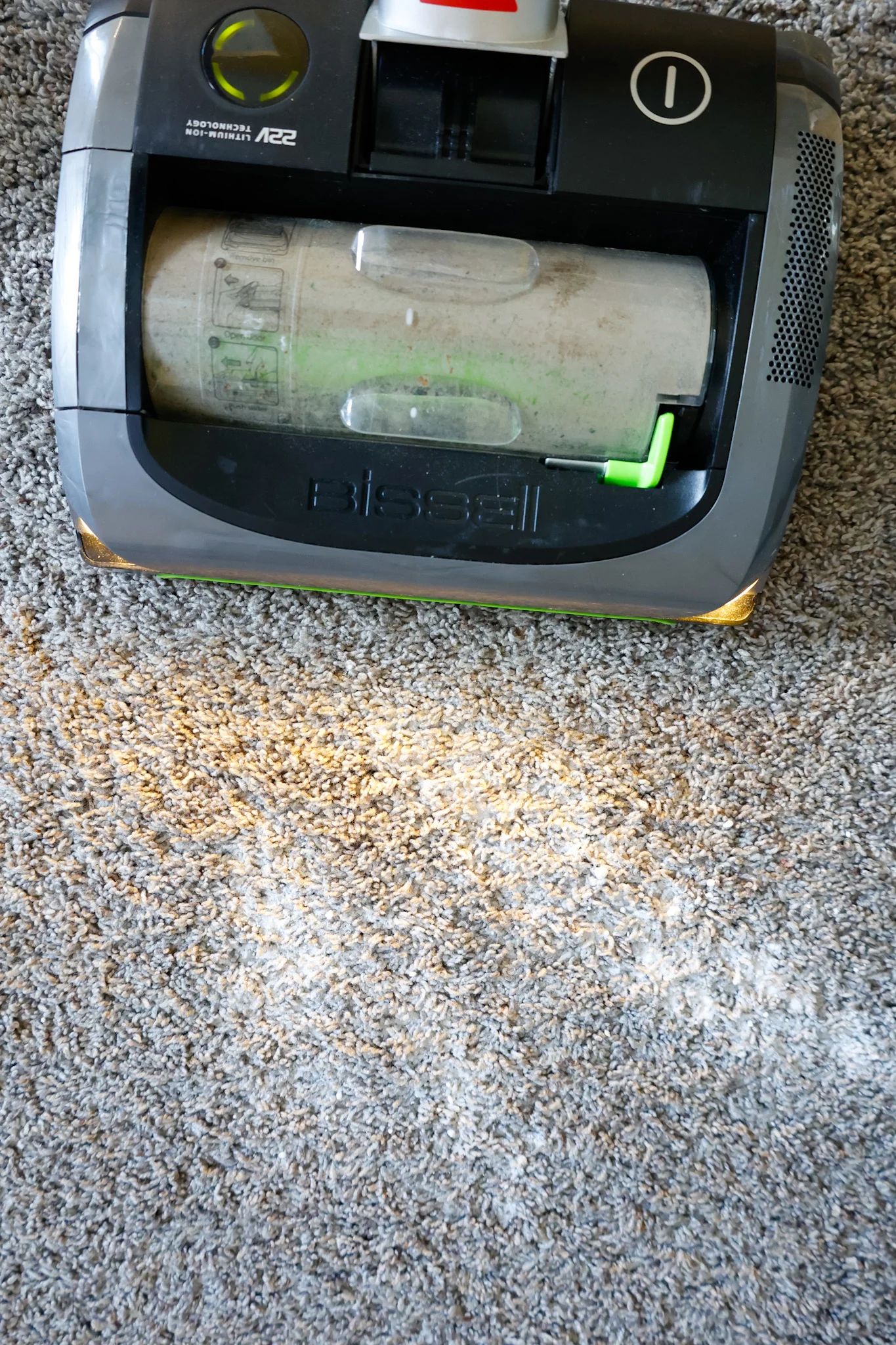 Use my code SAHMFREE at checkout to get a free $40 e-gift card emailed to you after your first subscription box purchase with Simply Earth. You can use your gift card towards any future purchase, including your *next* Simply Earth subscription box.
It's like getting a free box!
I hope you found this Simply Earth subscription box unboxing post helpful. If you have any recipe box questions that I did not answer in this post, or want to know something else, feel free to comment below!
*Post originally published July 2021, last updated January 2022.