Make your own DIY Essential Oil Mosquito Repellent, along with 5 other fun oil recipes with the June 2021 Simply Earth recipe box…
---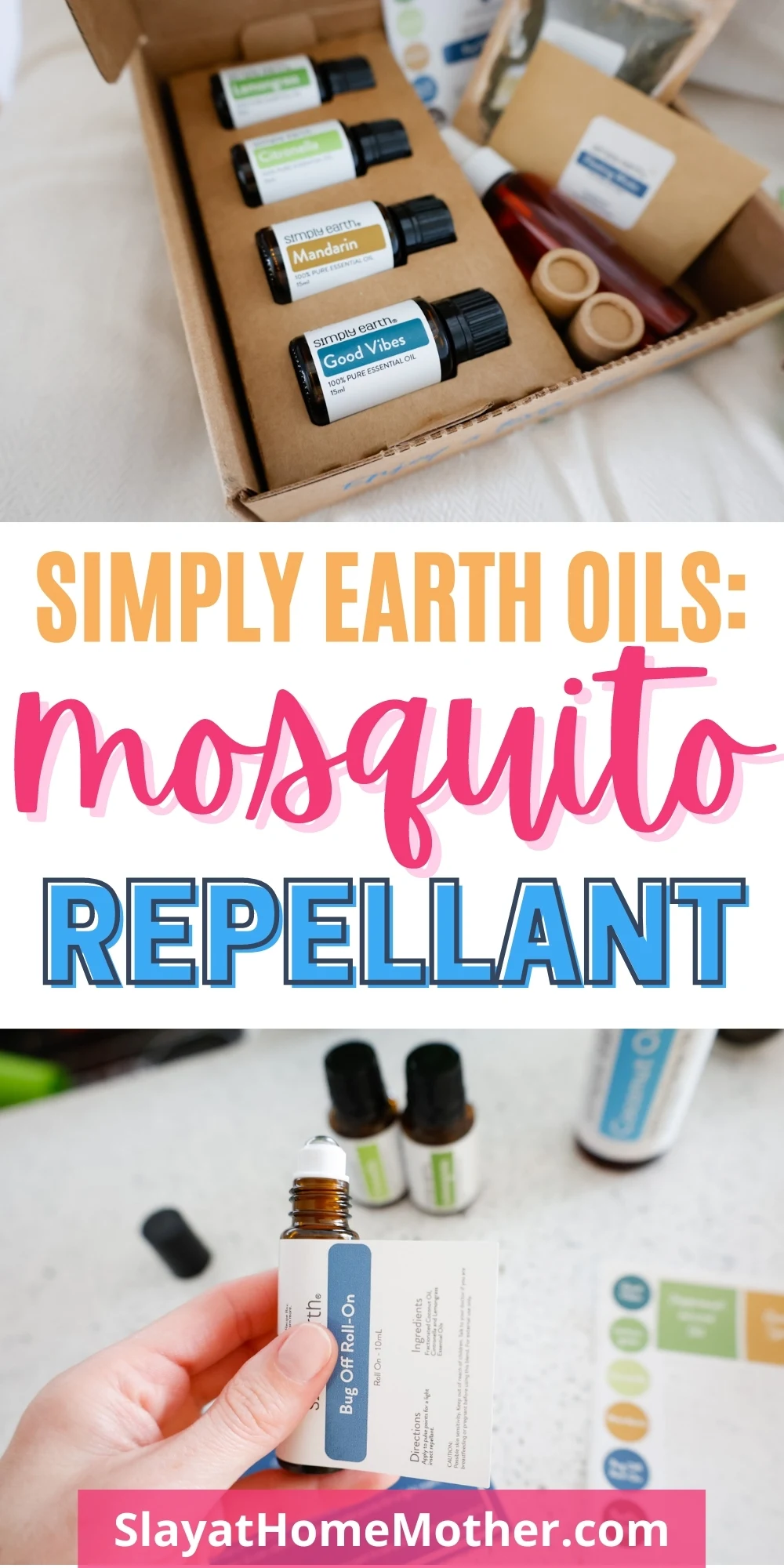 Hello SUMMER!
The kids are almost out of school, the weather has finally warmed up here in the Midwest, and we are ready for some fun in the sun!
I'm also really excited because it's the first week of the month, and that means my Simply Earth box is here.
Each month, I get a new subscription box from Simply Earth delivered to my doorstep with fun recipes, essential oils bottles, and extras needed to make the recipes.
I love sharing the recipes with my readers here on my blog, as well as occasionally on my YouTube channel and on my Instagram and Facebook.
If you're interested in trying the Simply Earth recipe subscription box, I hope you'll give this post a look over so you can see what kinds of recipes are included, as well as make some recipes from the box with me!
Be sure to use my code SAHMFREE at checkout to get a free e-gift card to use towards your *next* box or a future purchase. Does not count towards your very first box.
*This post contains affiliate links, however, all opinions are my own, as always.
June 2021 Simply Earth Box Recipes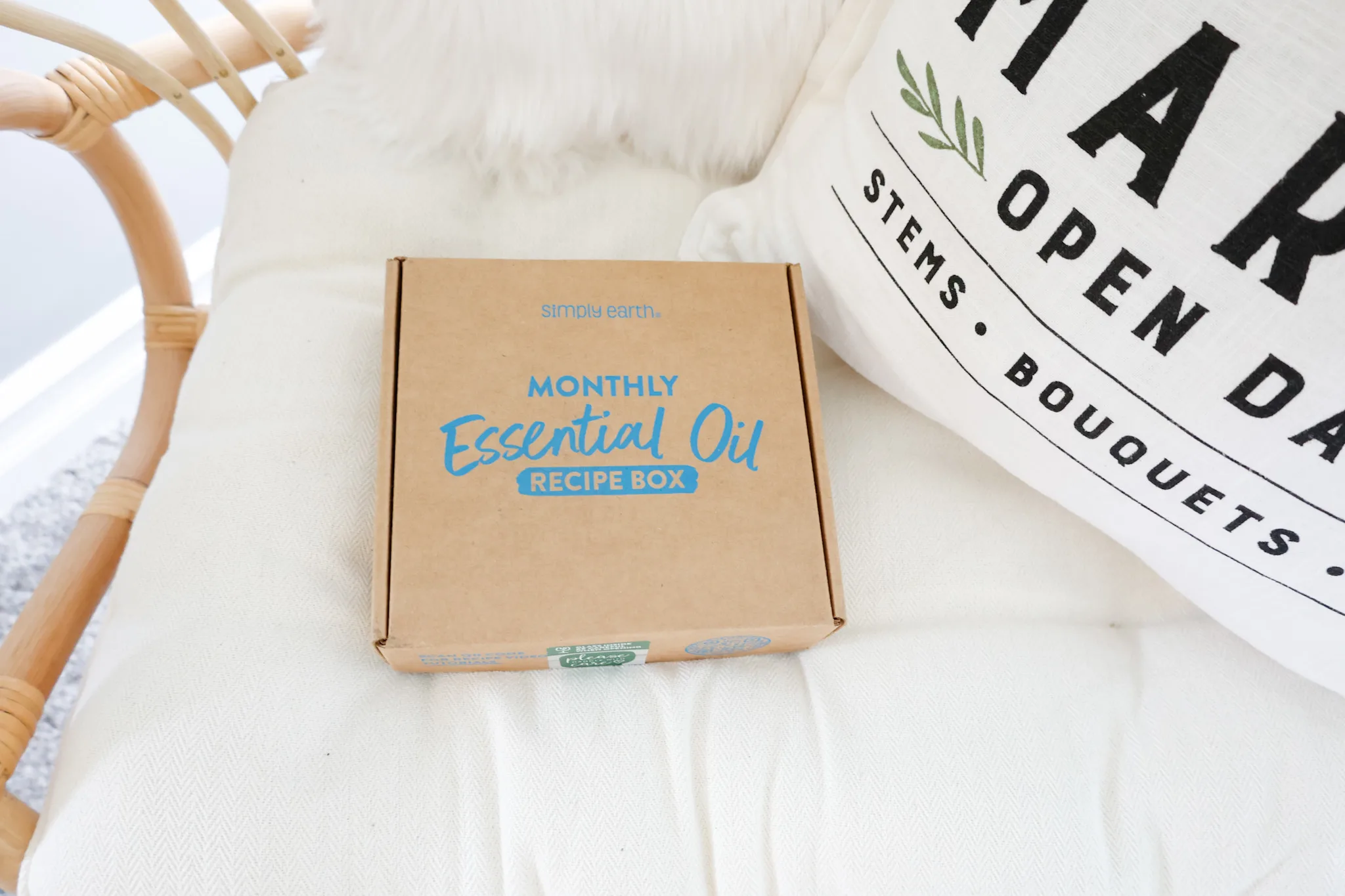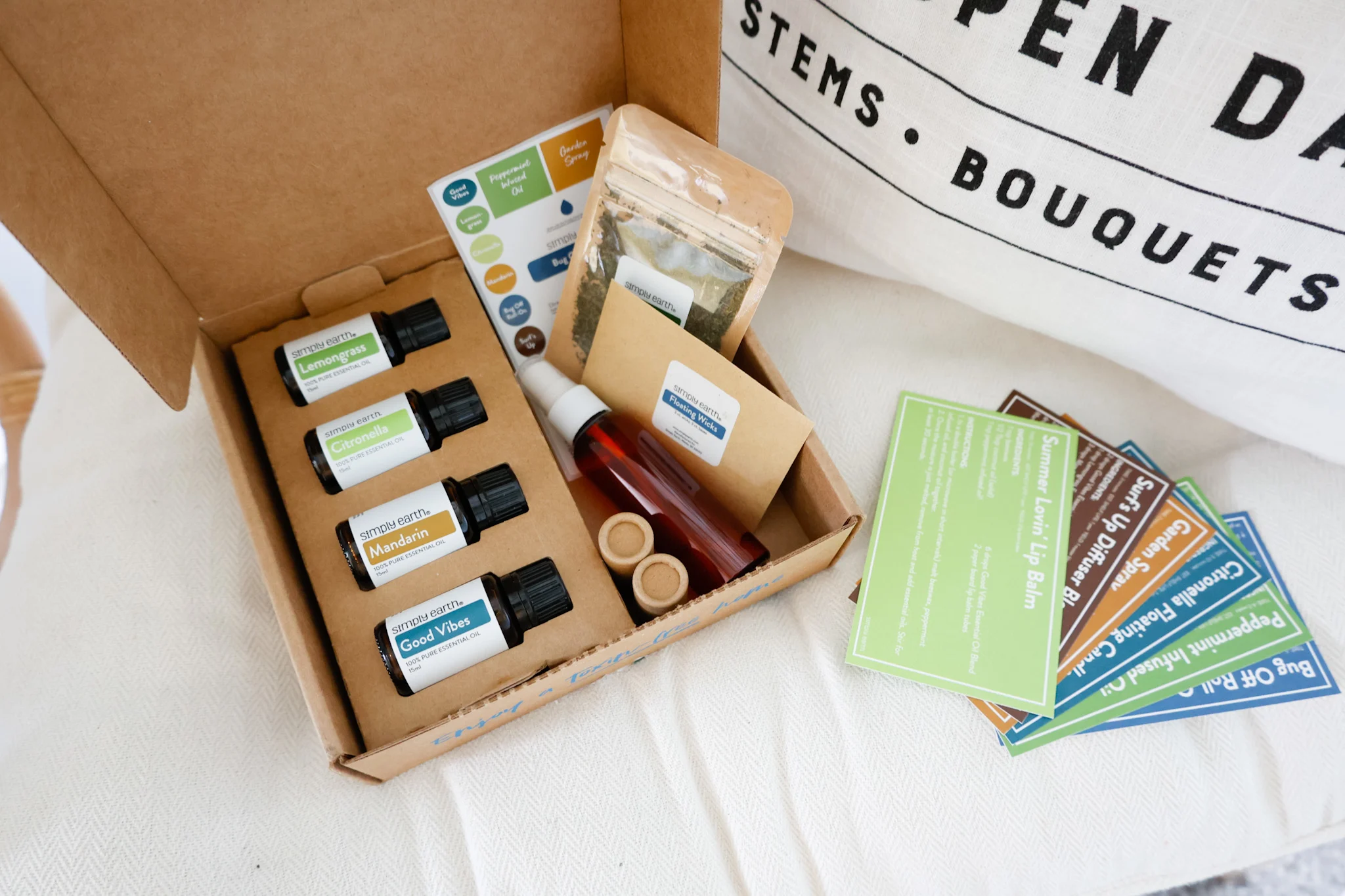 The June Simply Earth box theme is SUMMER!
This month's recipes include:
bug off roll-on*
peppermint infused oil
garden spray
citronella floating candle
summer lovin' lip balm*
surf's up diffuser blend
*I'll be making these two recipes in this post!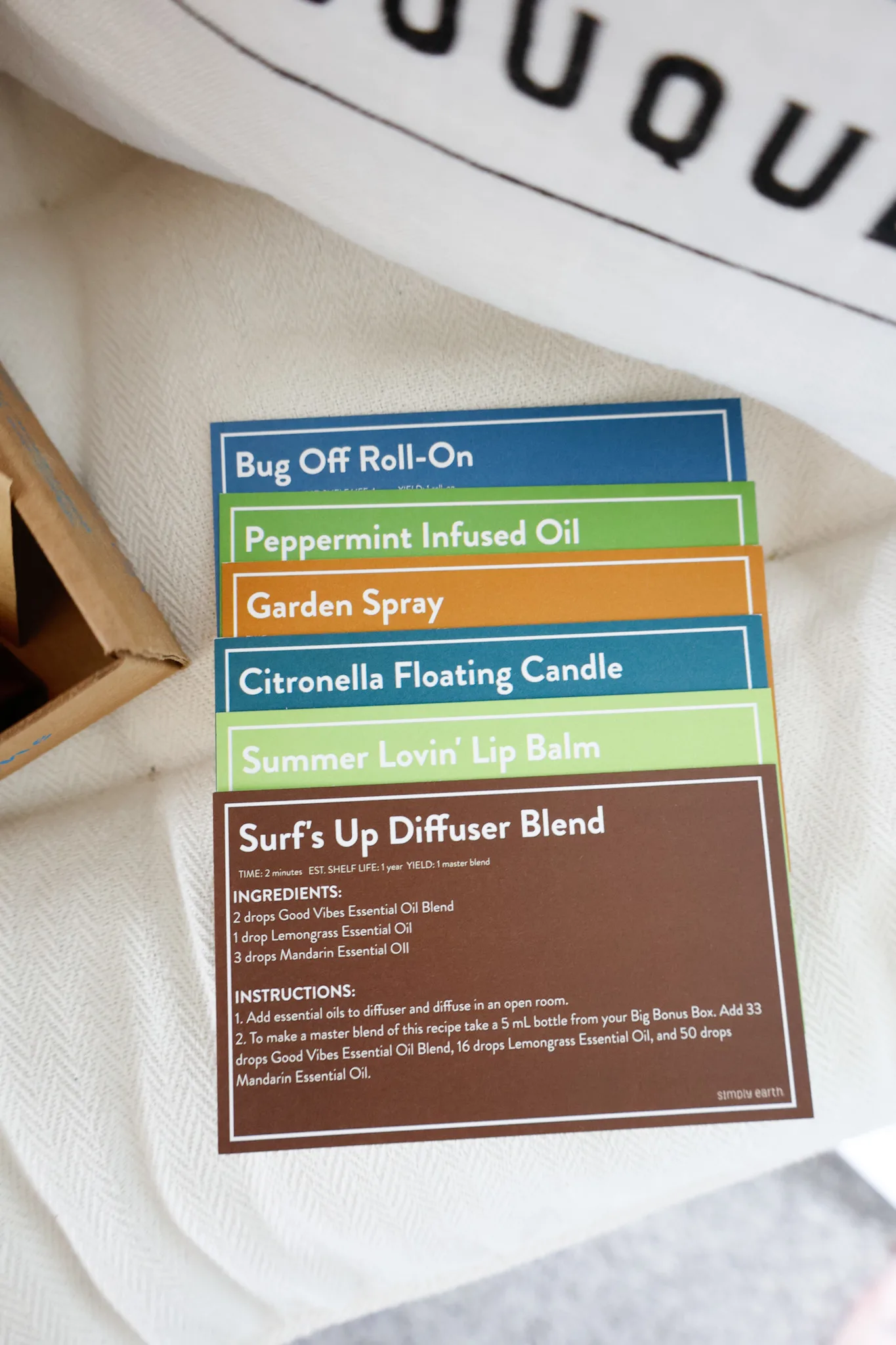 What Comes In Each Recipe Box?
In each monthly Simply Earth recipe box, I pay $39 and get…
This box is valued at over $93 (compared to the price of oils and extras at big, expensive essential oil companies) for just $39!
There is also the BIG BONUS BOX, which comes with your first box, and then with every 6th order and includes extras needed to make your recipes like roll-on bottles, essential oil bottles (these are great for making your own blends), carrier oils, coconut oil, and beeswax.
Be sure to use code SAHMFREE at checkout to get a $40 Simply Earth e-gift card to e-mailed to you after your first subscription box purchase!
Subscribers also get access to Simply Earth's Essential Oil Hero Course ($250) which further helps educate oil users to use oils with confidence and clarity.
DIY Essential Oil Mosquito Repellent
If you prefer a spray over a roll-on recipe, Simply Earth has one listed on their blog featuring their Bug Fighter Essential Oil Blend (not one of this month's essential oils, however).
I'm so excited to make my own essential oil mosquito repellant roll-on with the Bug Off Roll-On recipe from this month's box!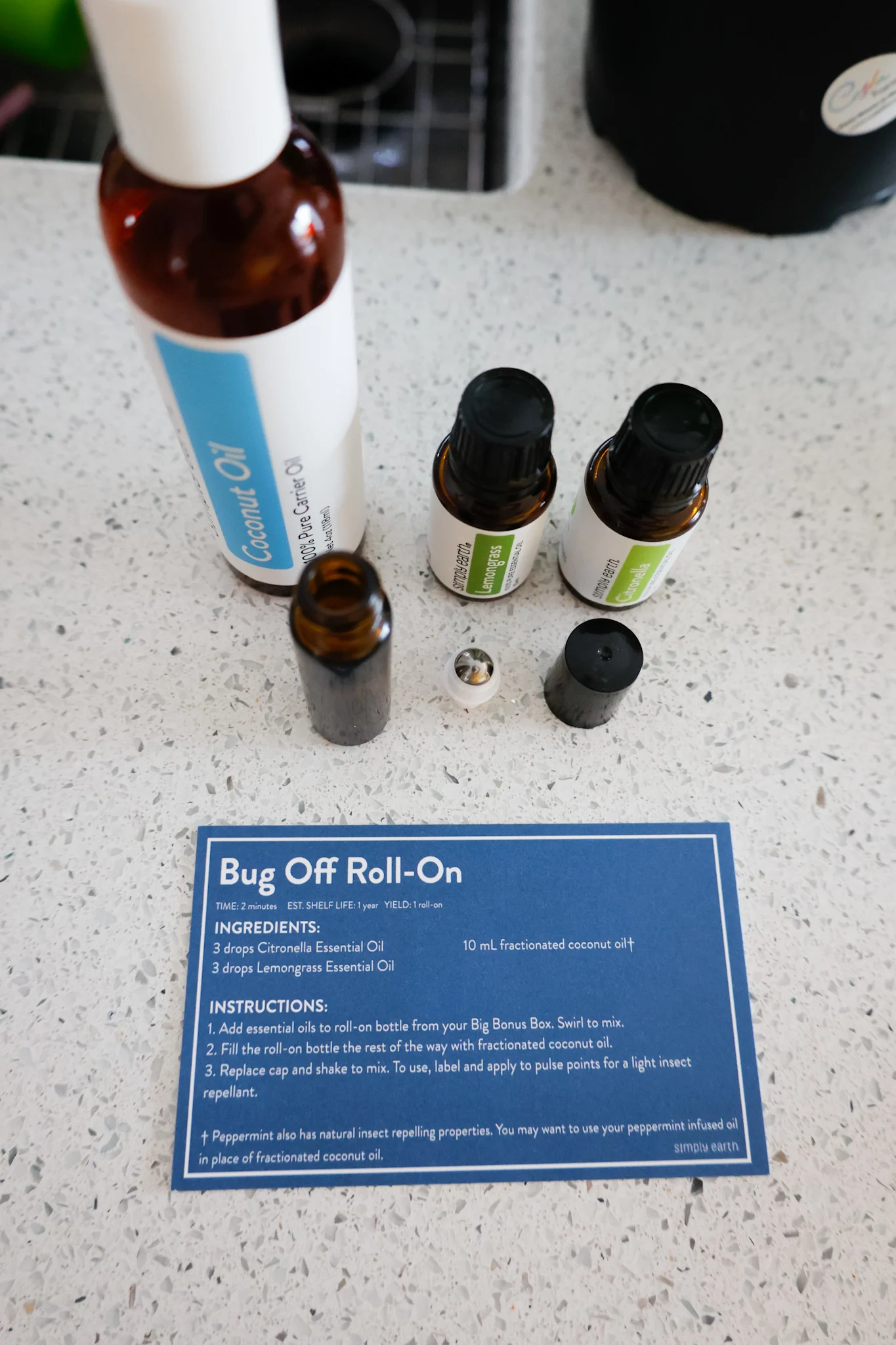 This recipe features equal parts Citronella essential oil and Lemongrass essential oil (one of my absolute favorites).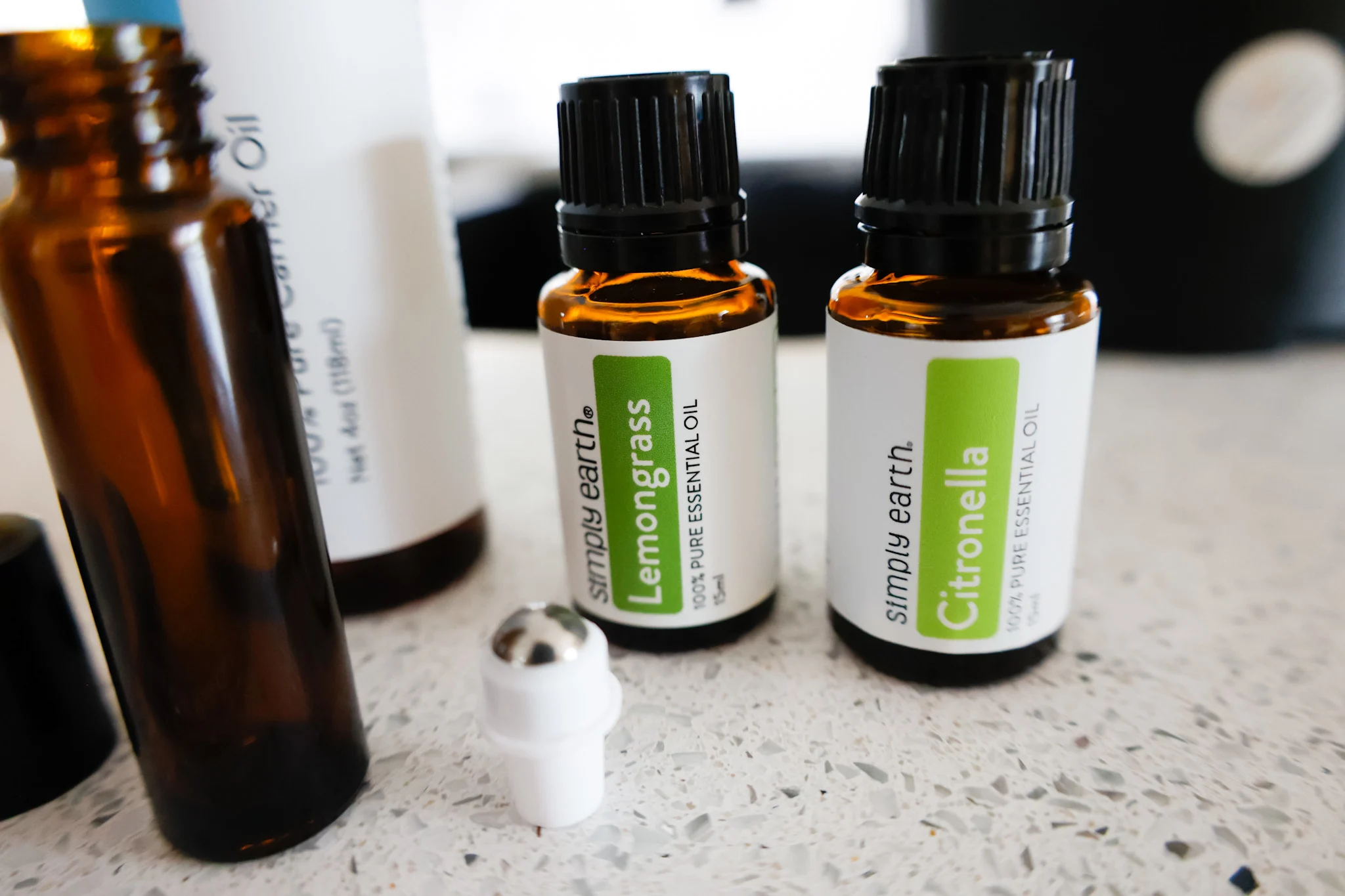 After combining the oils in my roll-on bottle from my BIG BONUS BOX by swirling them together, I poured in the coconut carrier oil (also from the BIG BONUS BOX).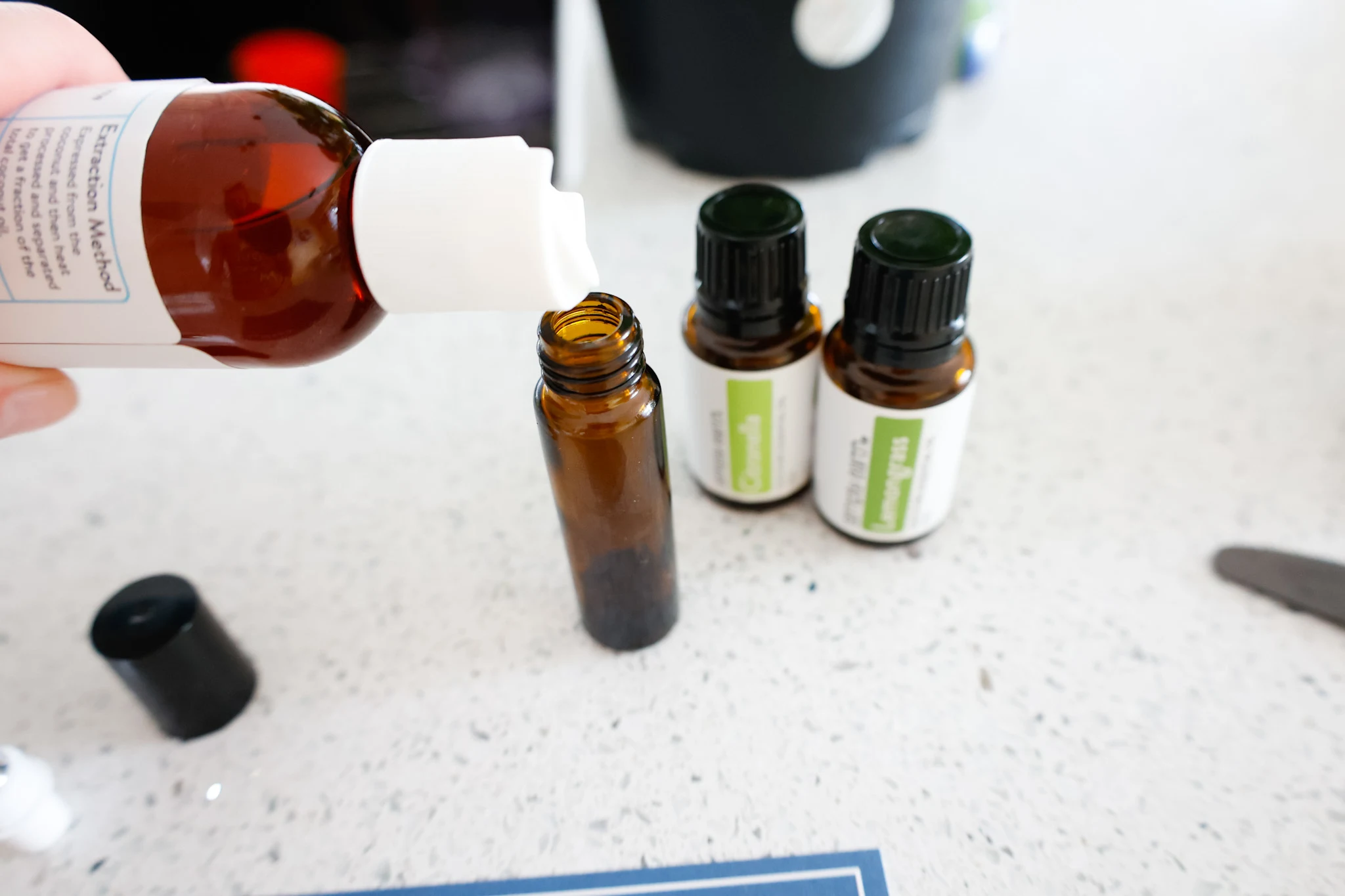 I snapped the roller bottle top on, and put on one of the gorgeous sticker labels from the box!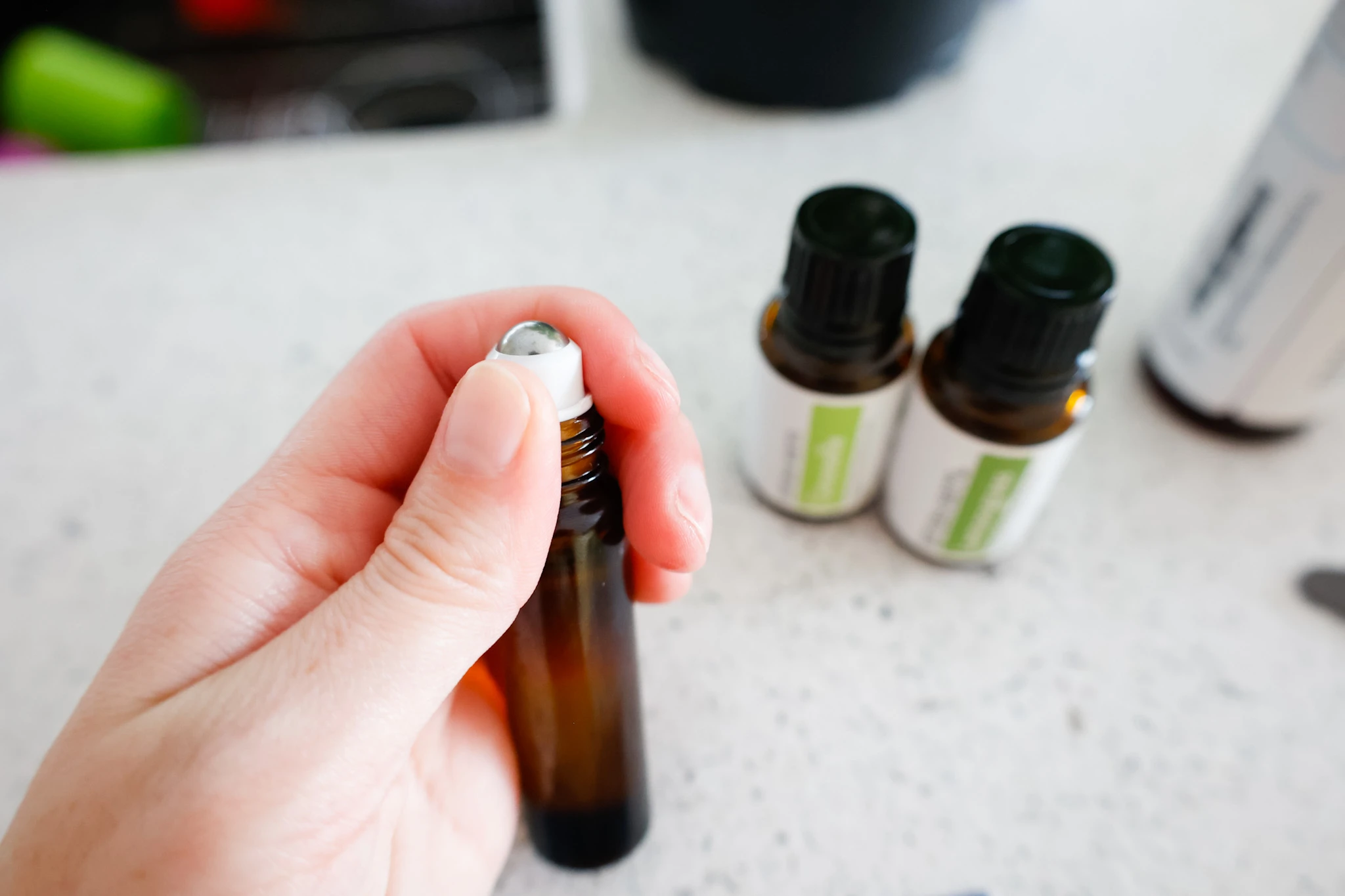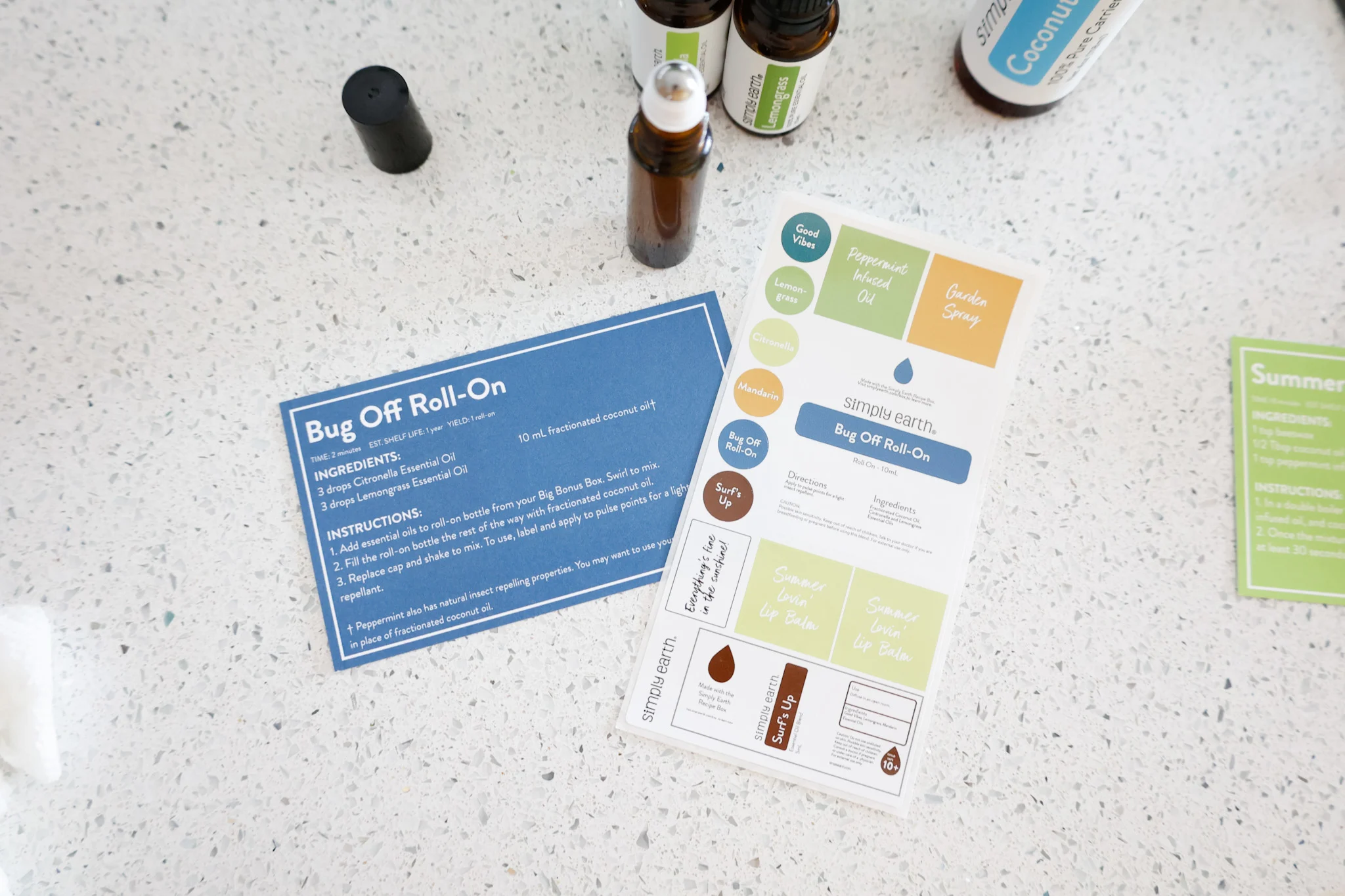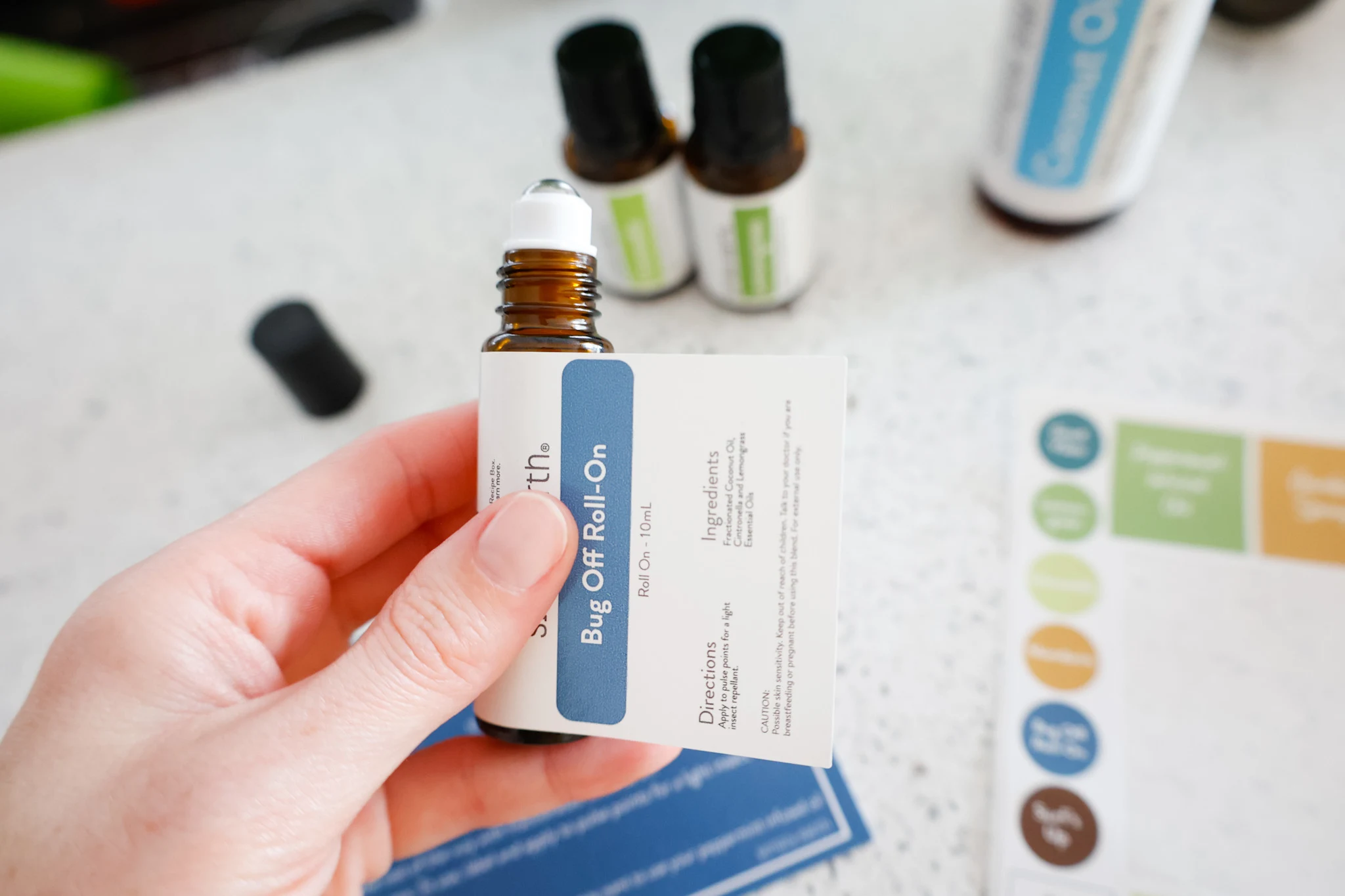 Now I'm all set to roll on this amazing smelling roll-on blend when I go outside this summer!
This roll-on blend is great to help ward off bugs while you're spending time outdoors.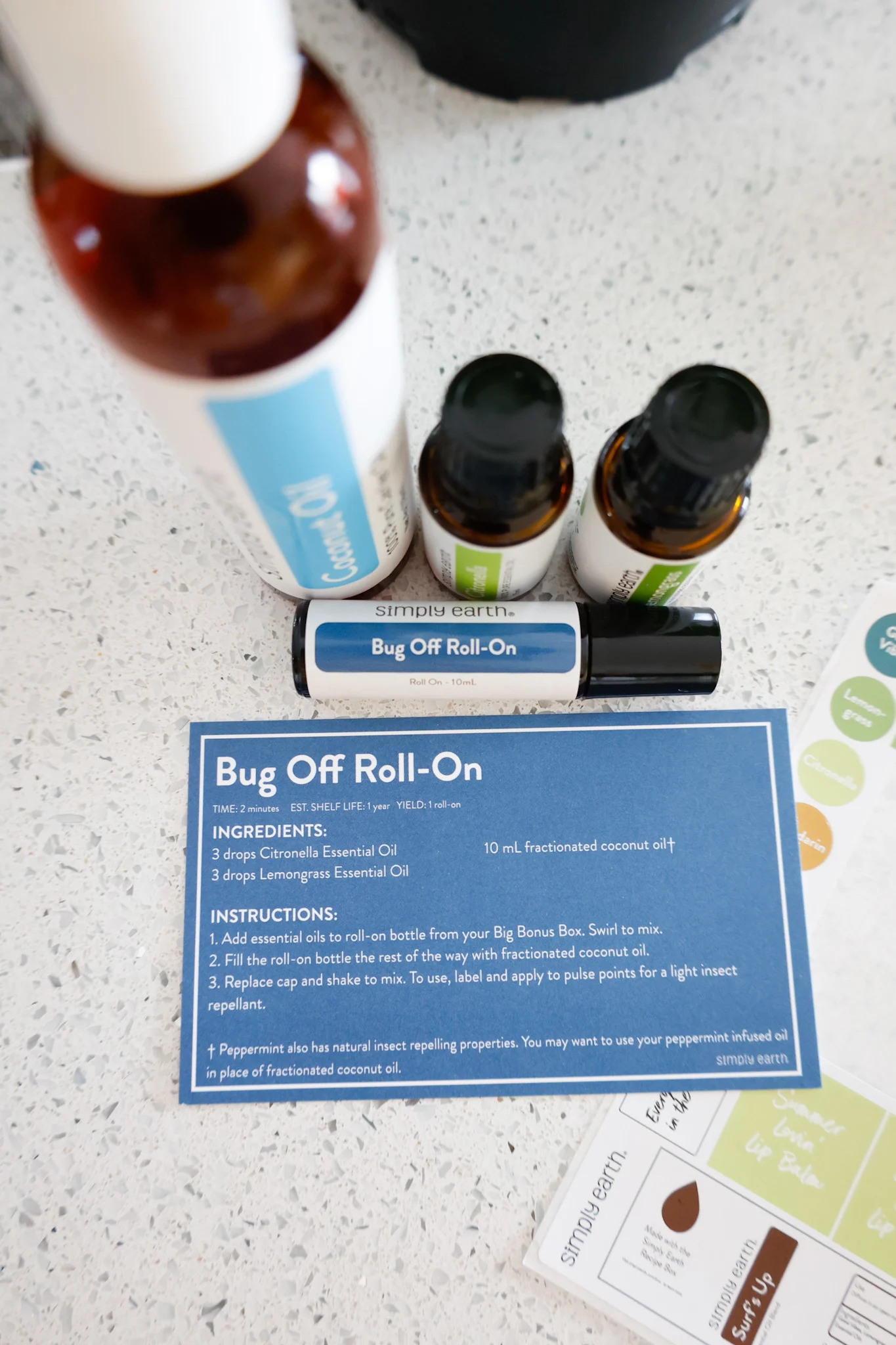 This recipe is safe for ages 10+.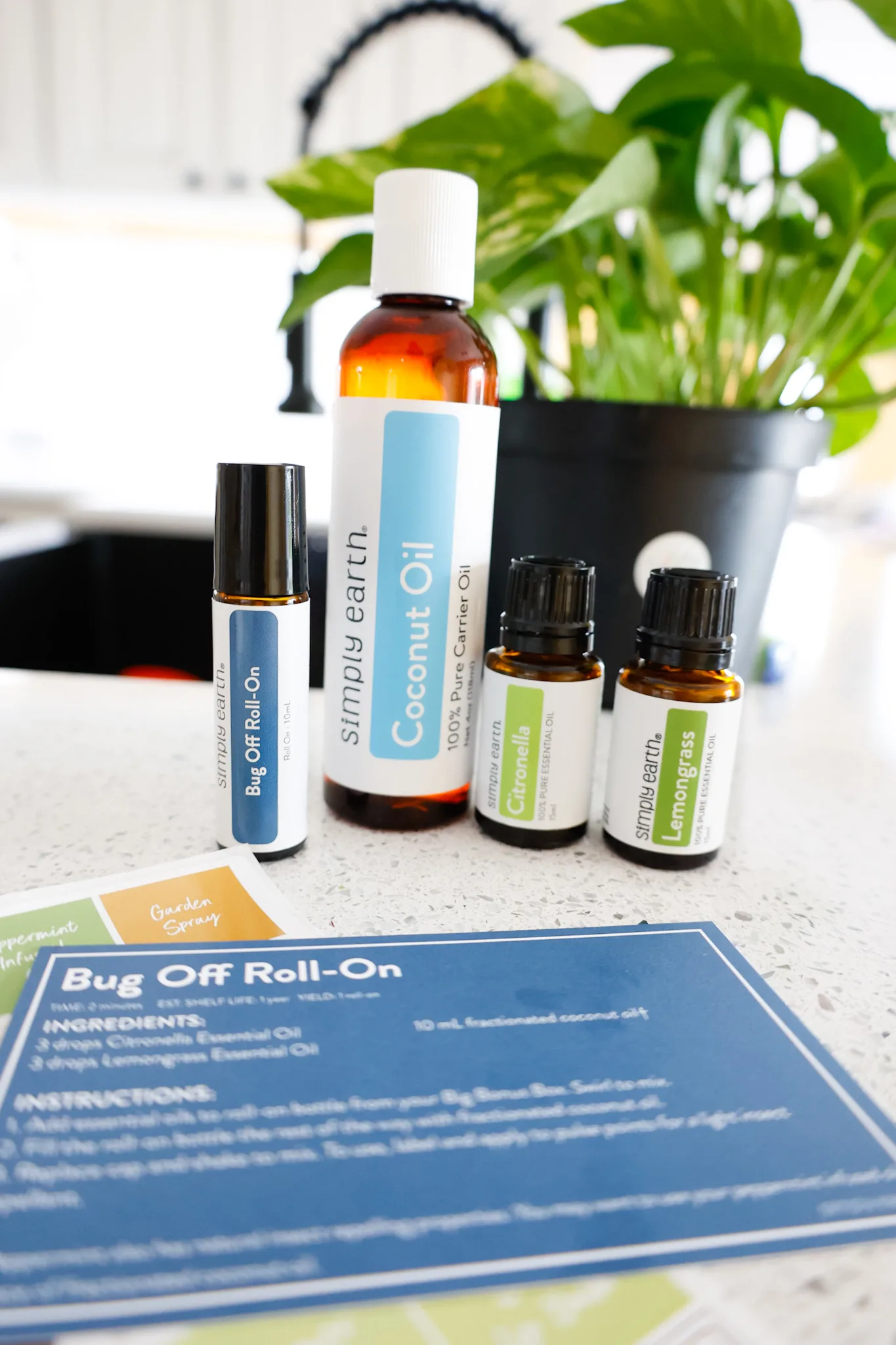 While we're here, and the oils are out, let's make another recipe from the June box.
This one is called Summer Lovin' Lip Balm and features the Good Vibes oil blend.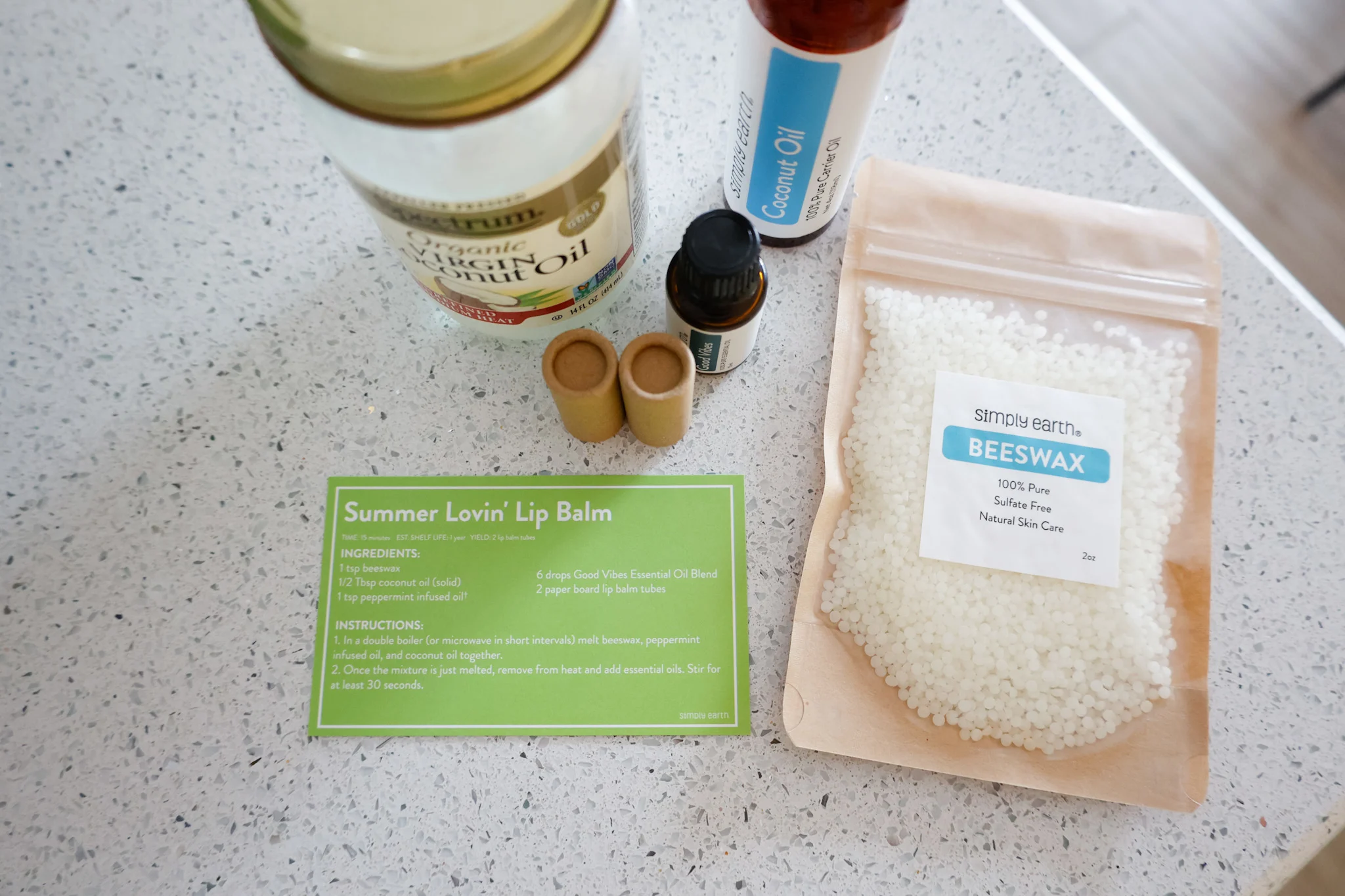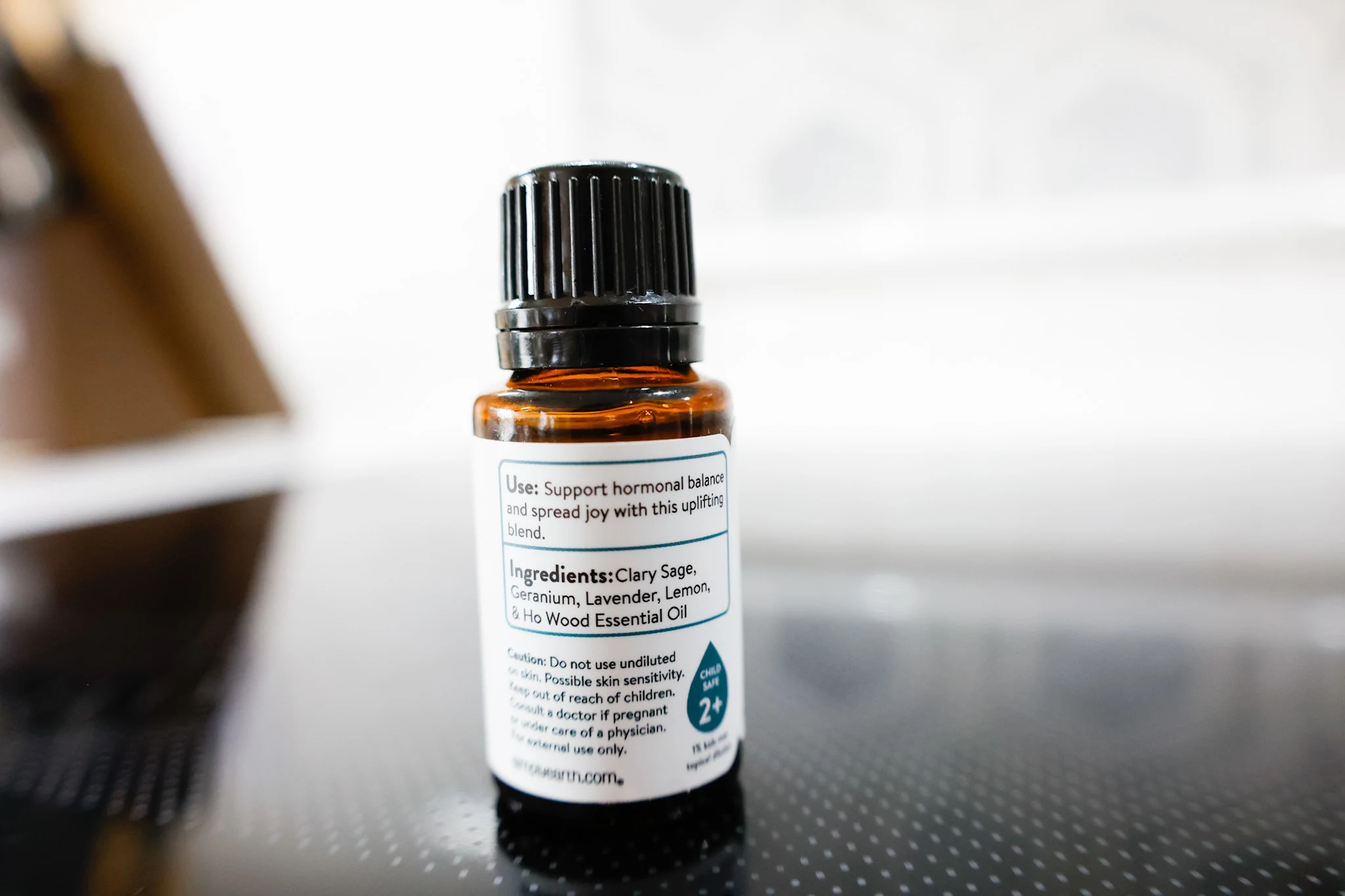 The Good Vibes oil blend from Simply Earth includes…
clary sage
geranium
lavender
lemon
ho wood
…it smells amazing!!
To make this recipe, I grabbed some beeswax (from the BIG BONUS BOX), solid coconut oil, and coconut carrier oil.
The recipe calls for peppermint-infused oil, which is another recipe from this box, but also says you can substitute other oils in its place. In my case, I substituted coconut carrier oil.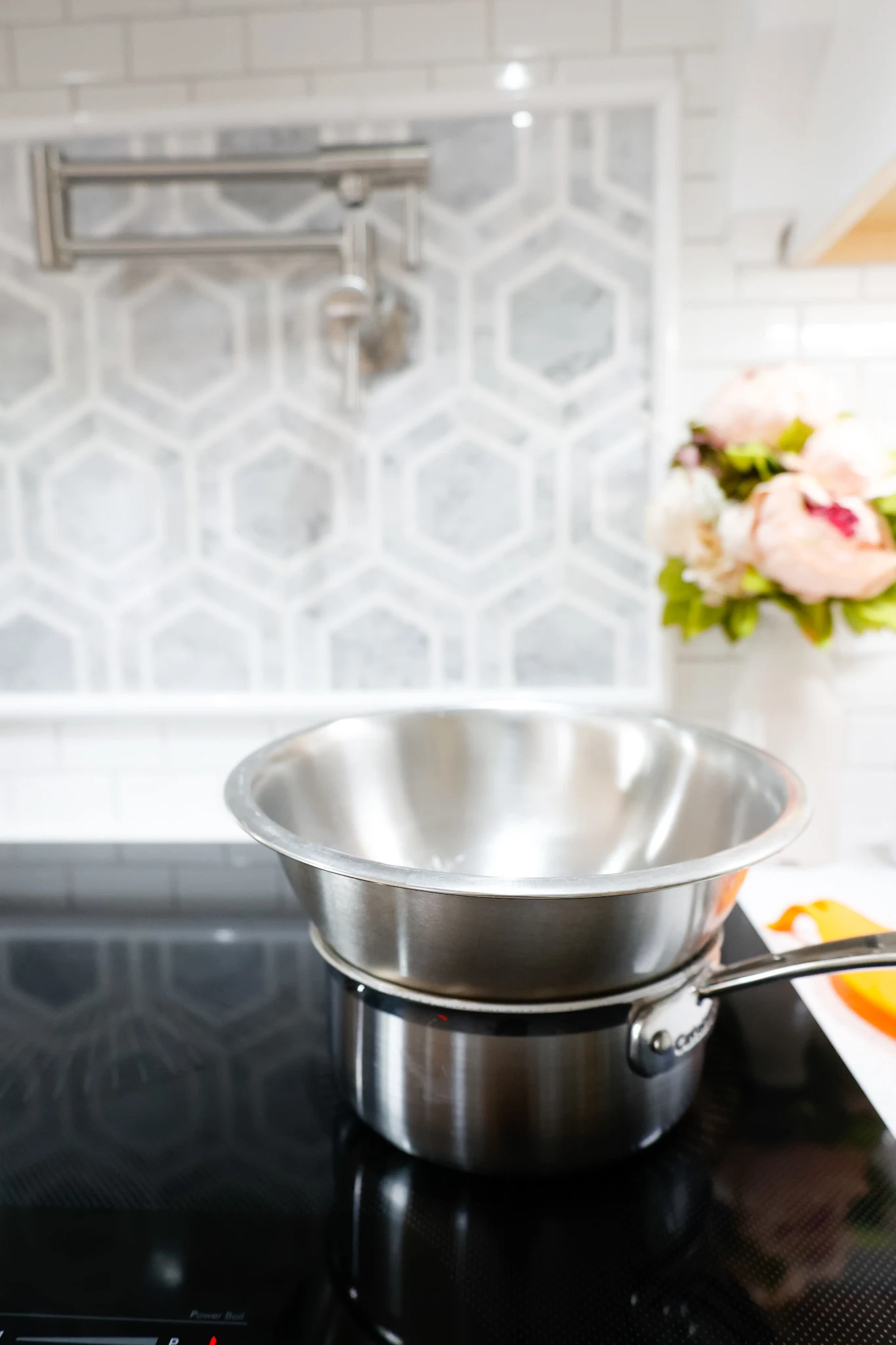 I created my own double boiler using a stainless steel mixing bowl over the top of a small pot filled with about 1″ of water.
The water boils in the small pot, which heats up the ingredients in the mixing bowl (which is the beeswax, coconut oil, and coconut carrier oil in this recipe).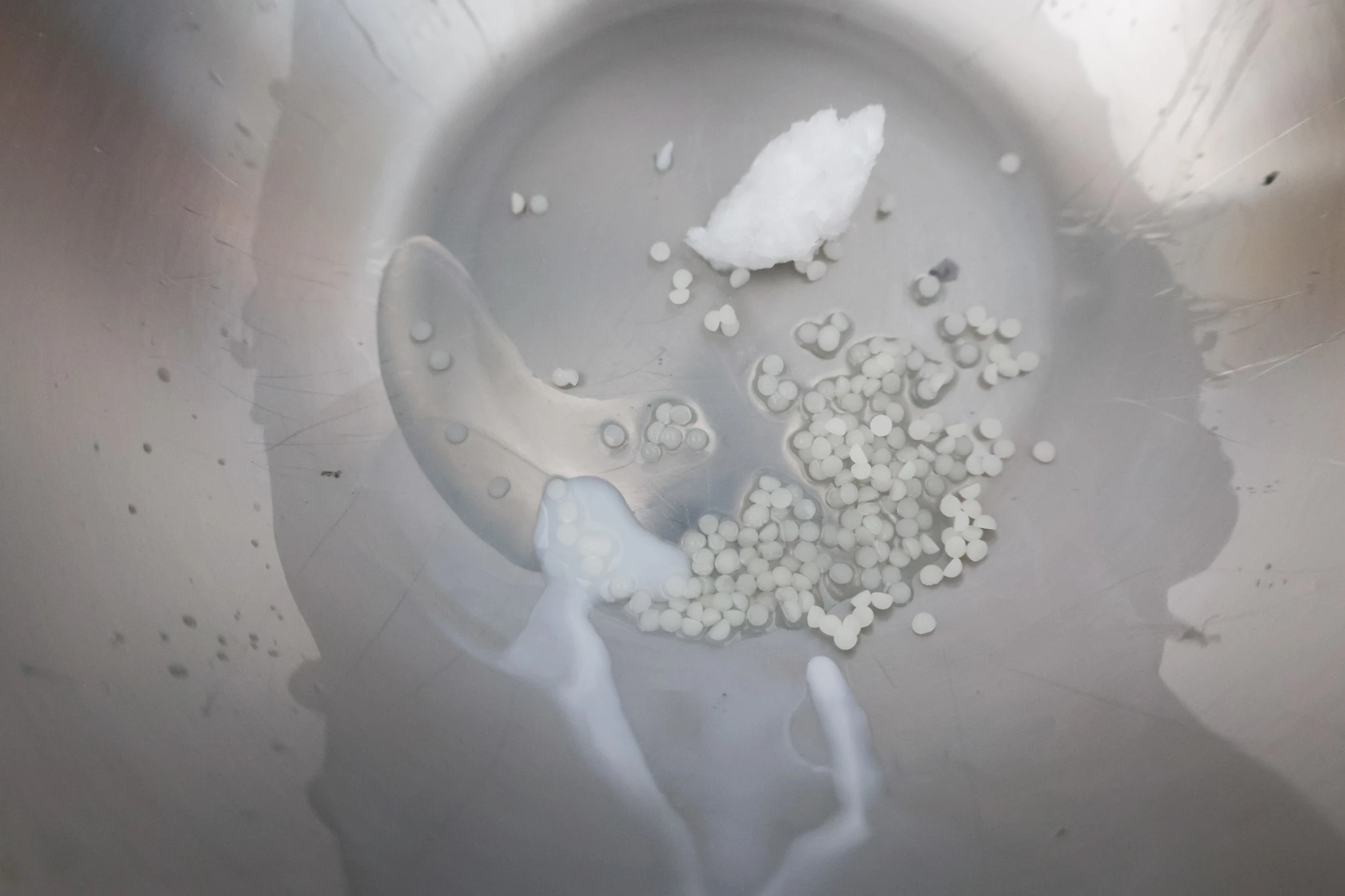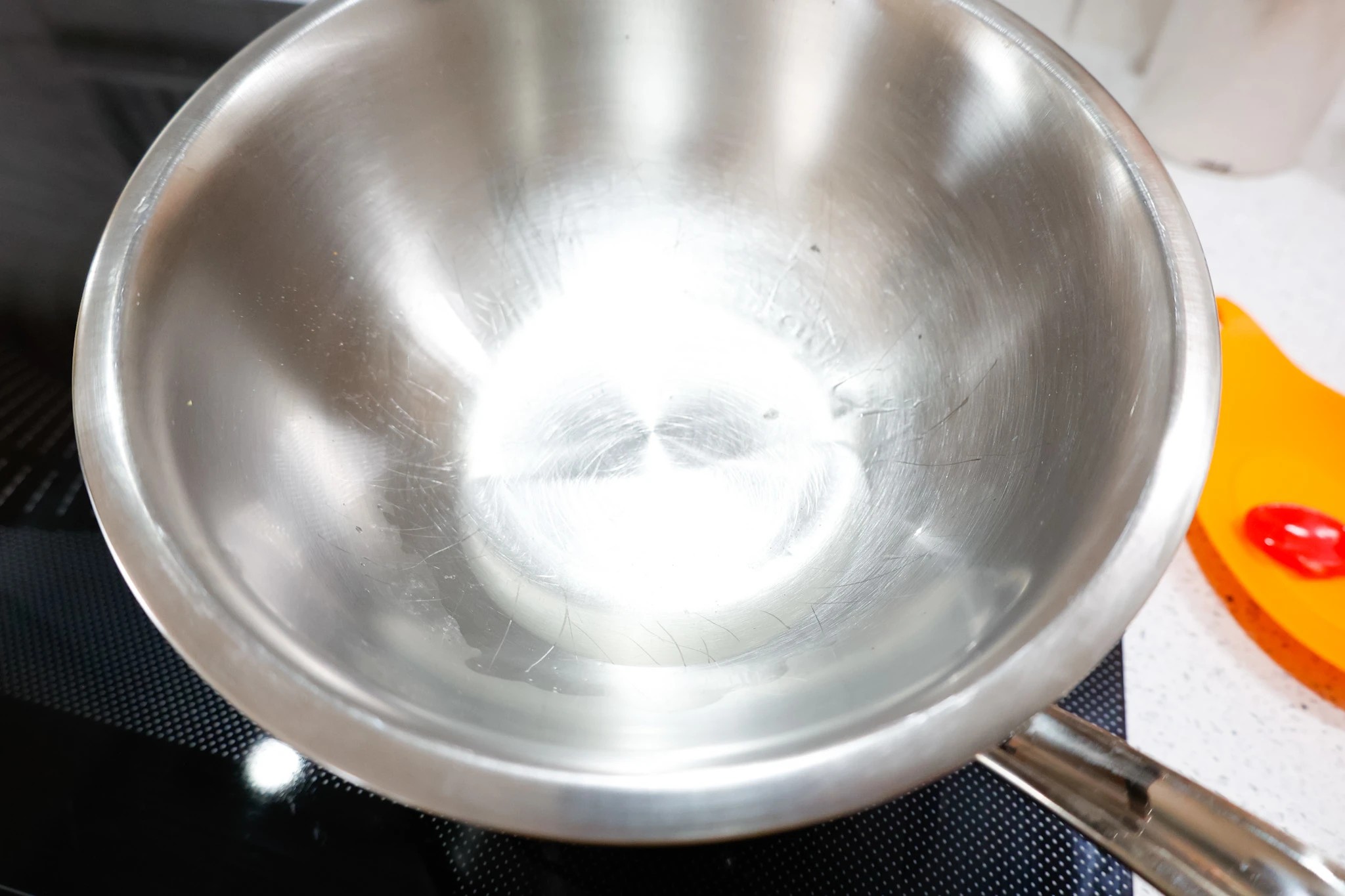 Following the directions, I waited until the oils and beeswax had melted, and dropped in 6 drops of the Good Vibes blend.
I stirred with a baby spoon to mix ;).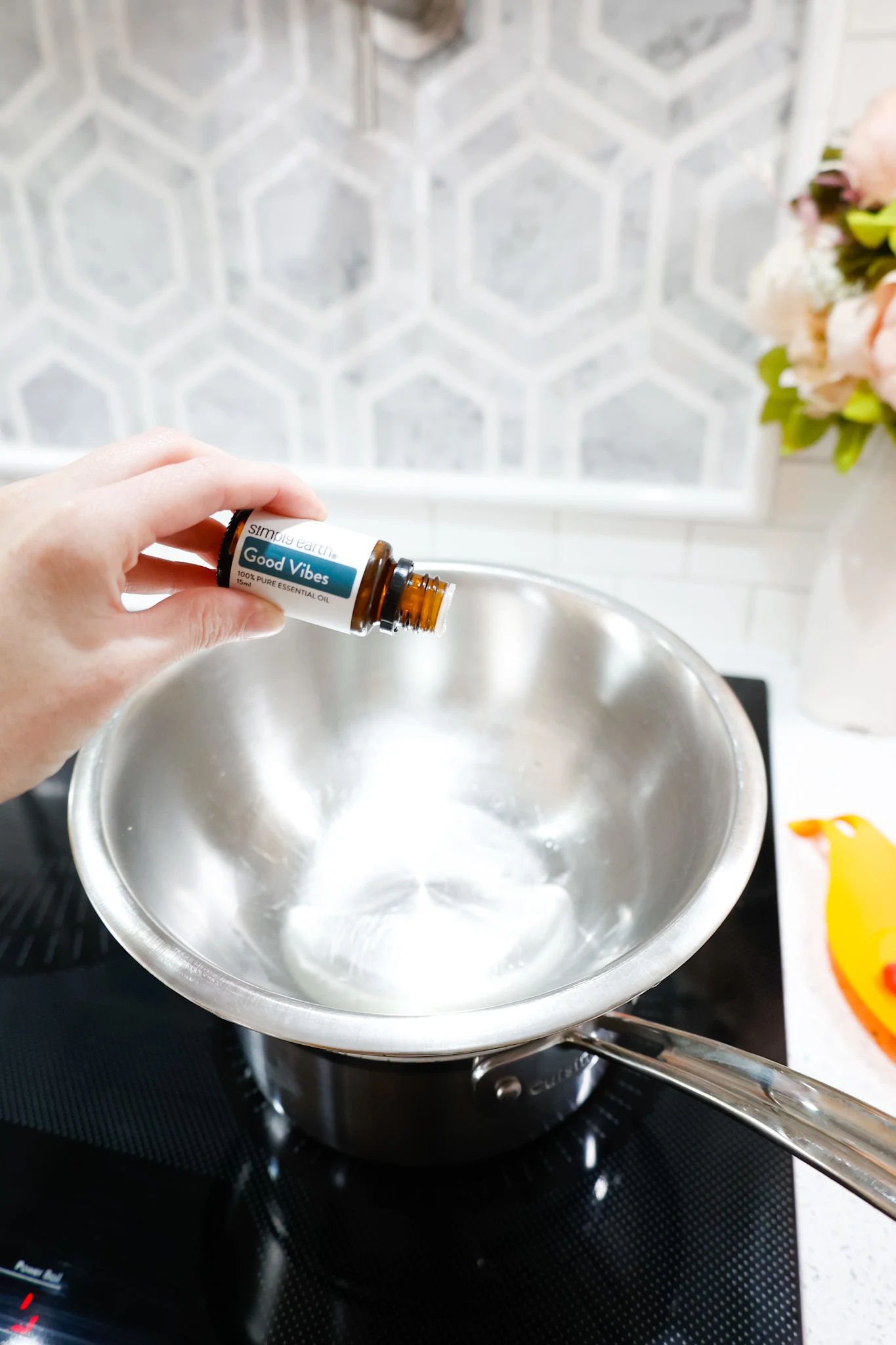 After mixing, I promptly poured the liquified lip balm into the cardboard containers that were included in the June Simply Earth box.
I used a stainless steel funnel I had on hand to help, but you don't need one.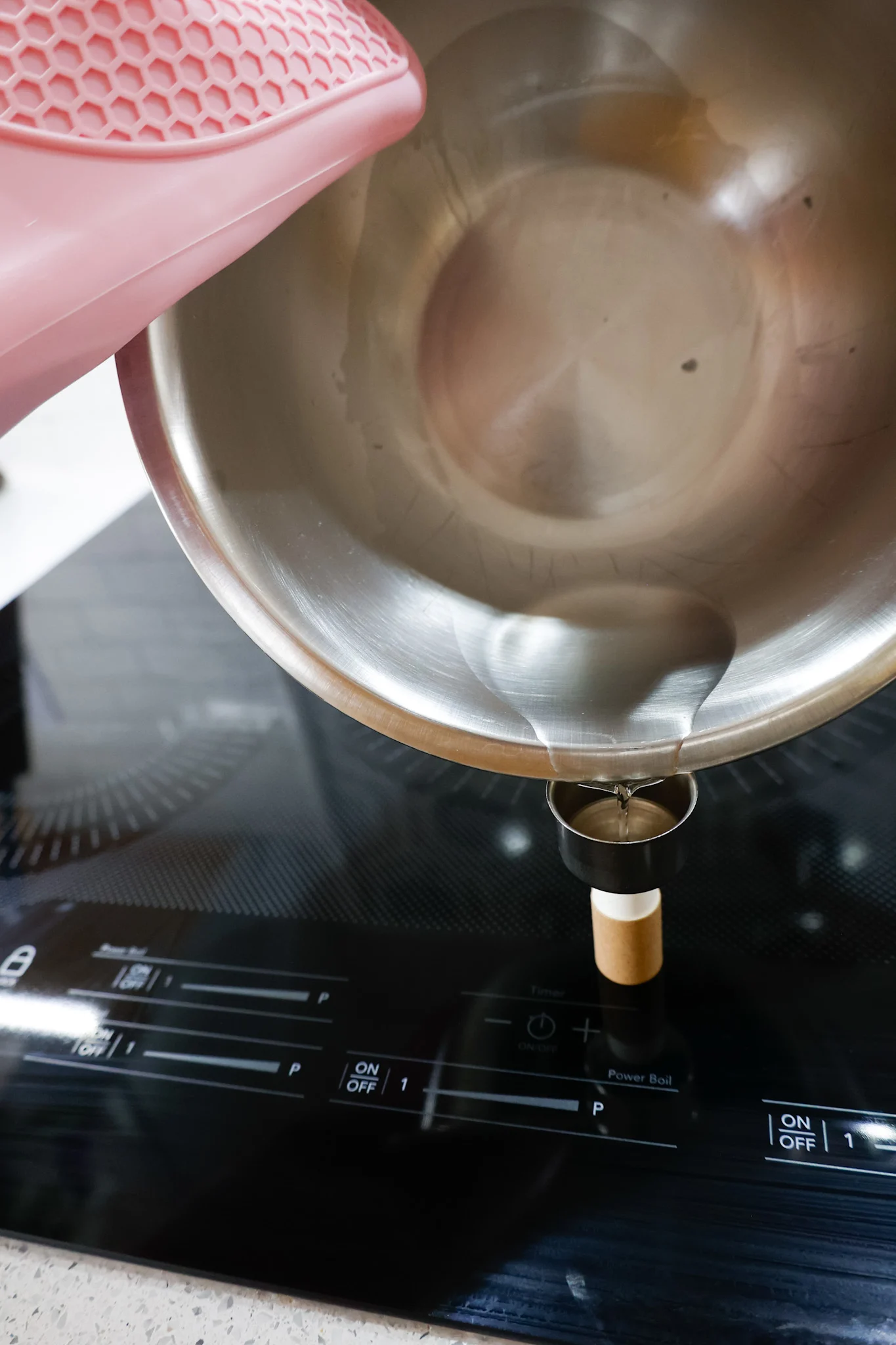 I misjudged how much to pour in the funnel at once and overflowed the container, so when you're doing this at home, just take it slow at first!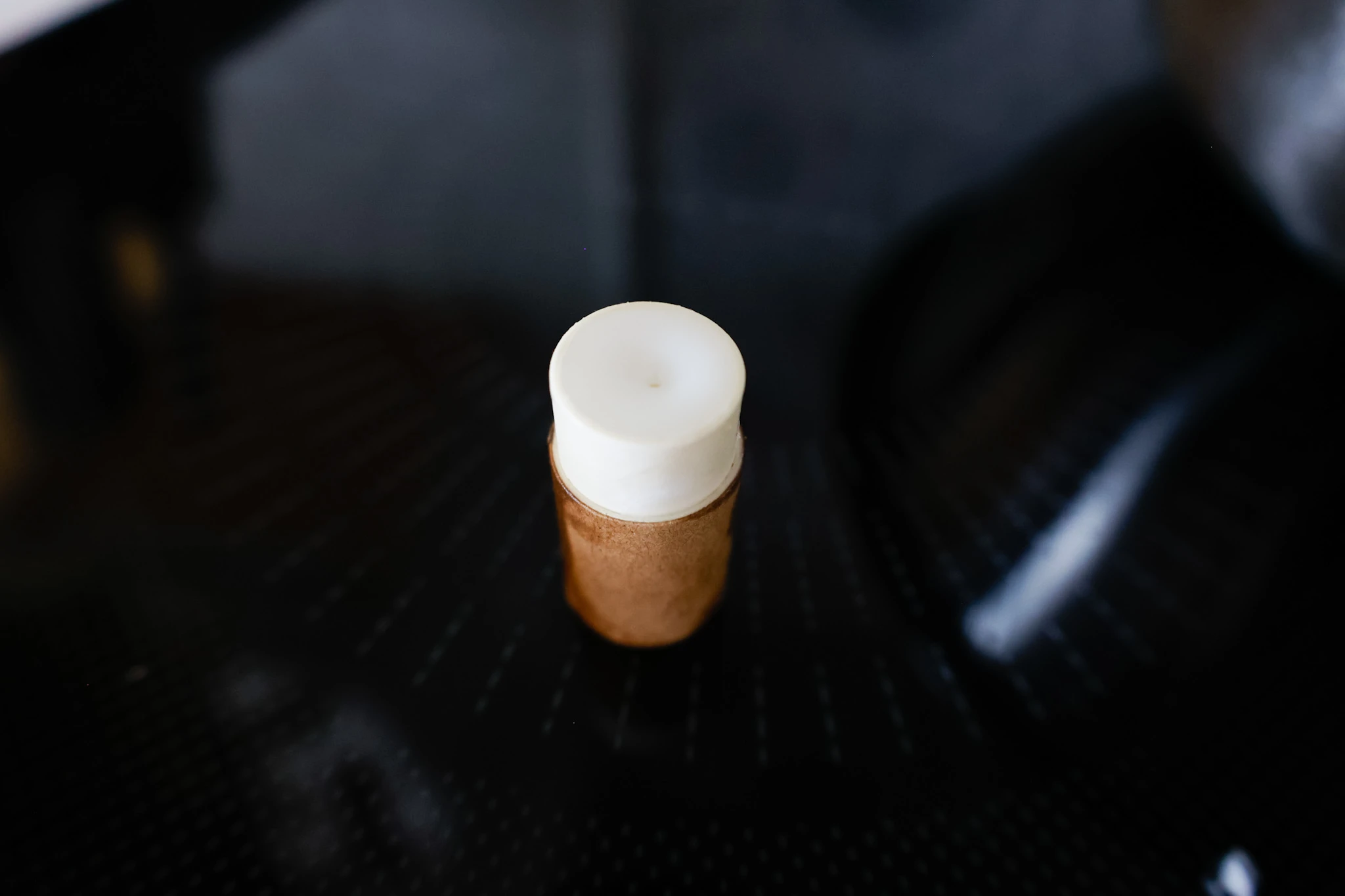 This lip balm is so smooth, and it smells incredible.
I've mentioned this before, but I will never go back to regular store-bought deodorant (see that DIY essential oil deodorant post HERE), and now I don't think I'll go back to buying lip balm again, either.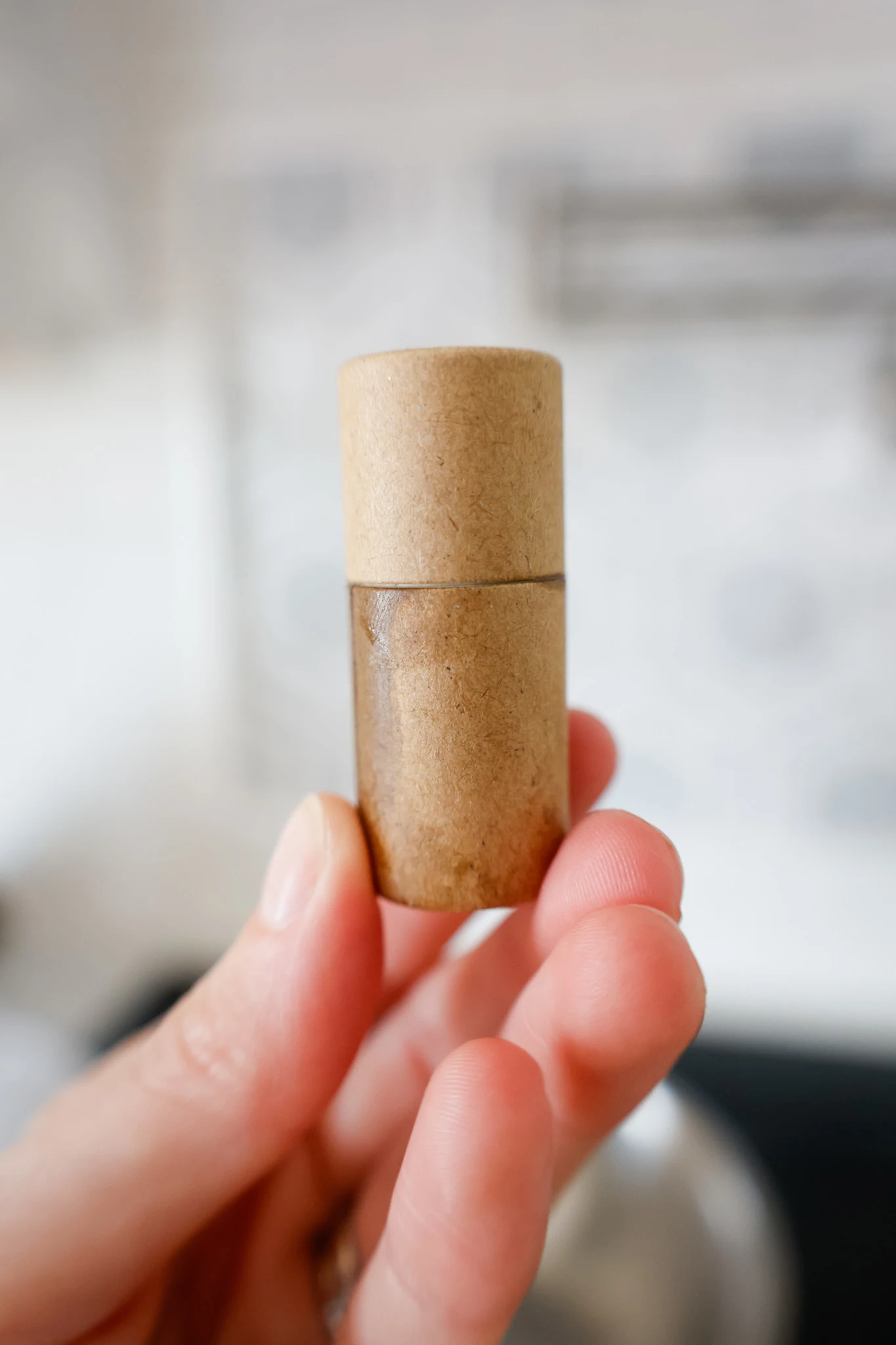 Minus the overflow mishap, I'm so happy with this recipe.
I also love that Simply Earth included cardboard lip balm tubes to place my lip balm in!
Why I Love Simply Earth…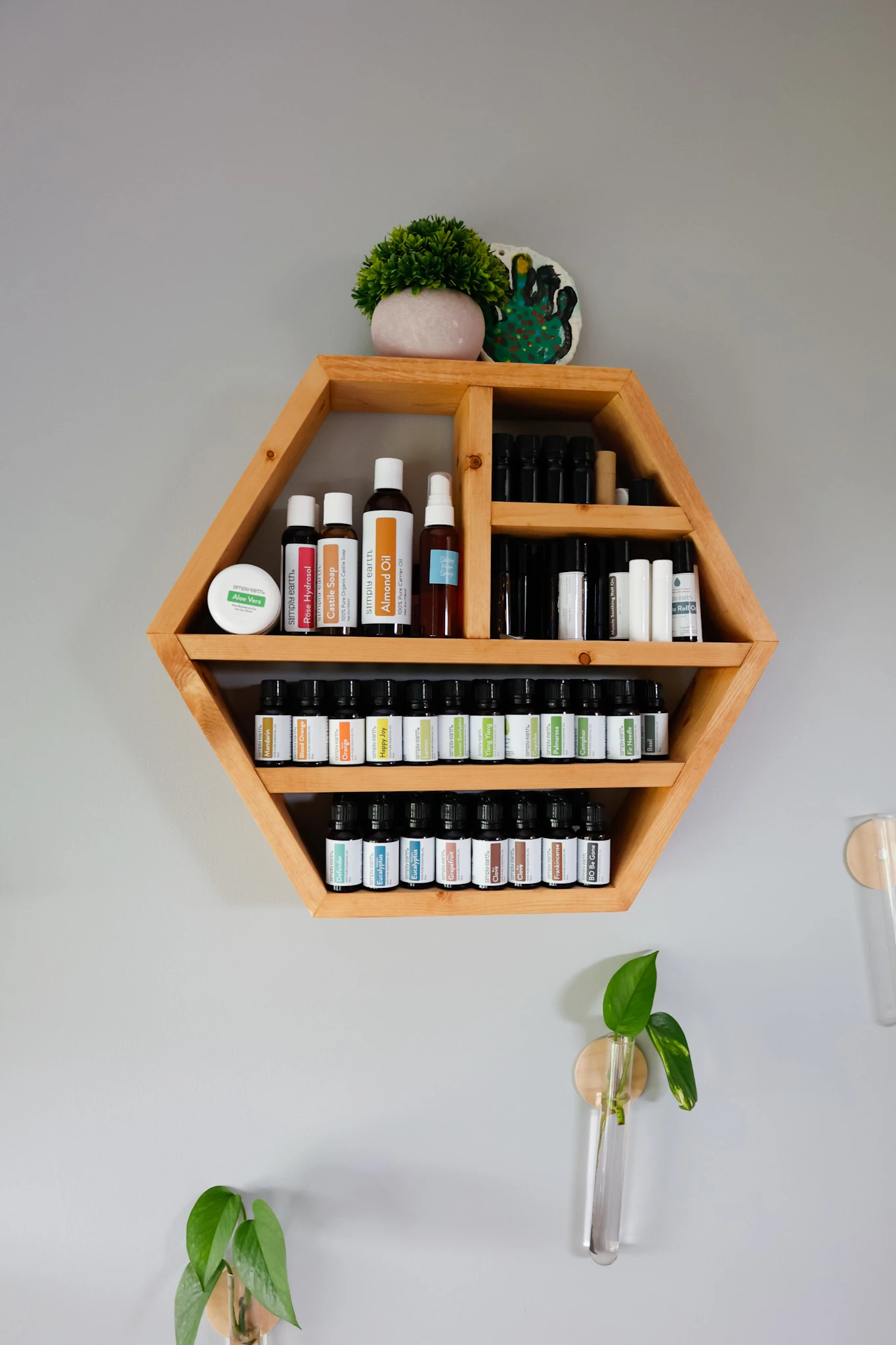 I've shared this in numerous posts on Simply Earth before, but I switched over to their brand after I grew tired of paying so much for MLM brands.
And that's not to knock anyone that does direct selling, network marketing, multi-level marketing.
But I came to realize that with my old MLM brand of oils, I was paying for someone's upline – not the quality of oils.
So, I began searching for an alternative.
And I'm so happy I found Simply Earth.
Not only are they 3rd-party GC/MS tested and carry their Simply Pure Promise with testing of each lot of oils that can be searched at any time by the lot#, but they also donate 13% of their profits to fight human trafficking.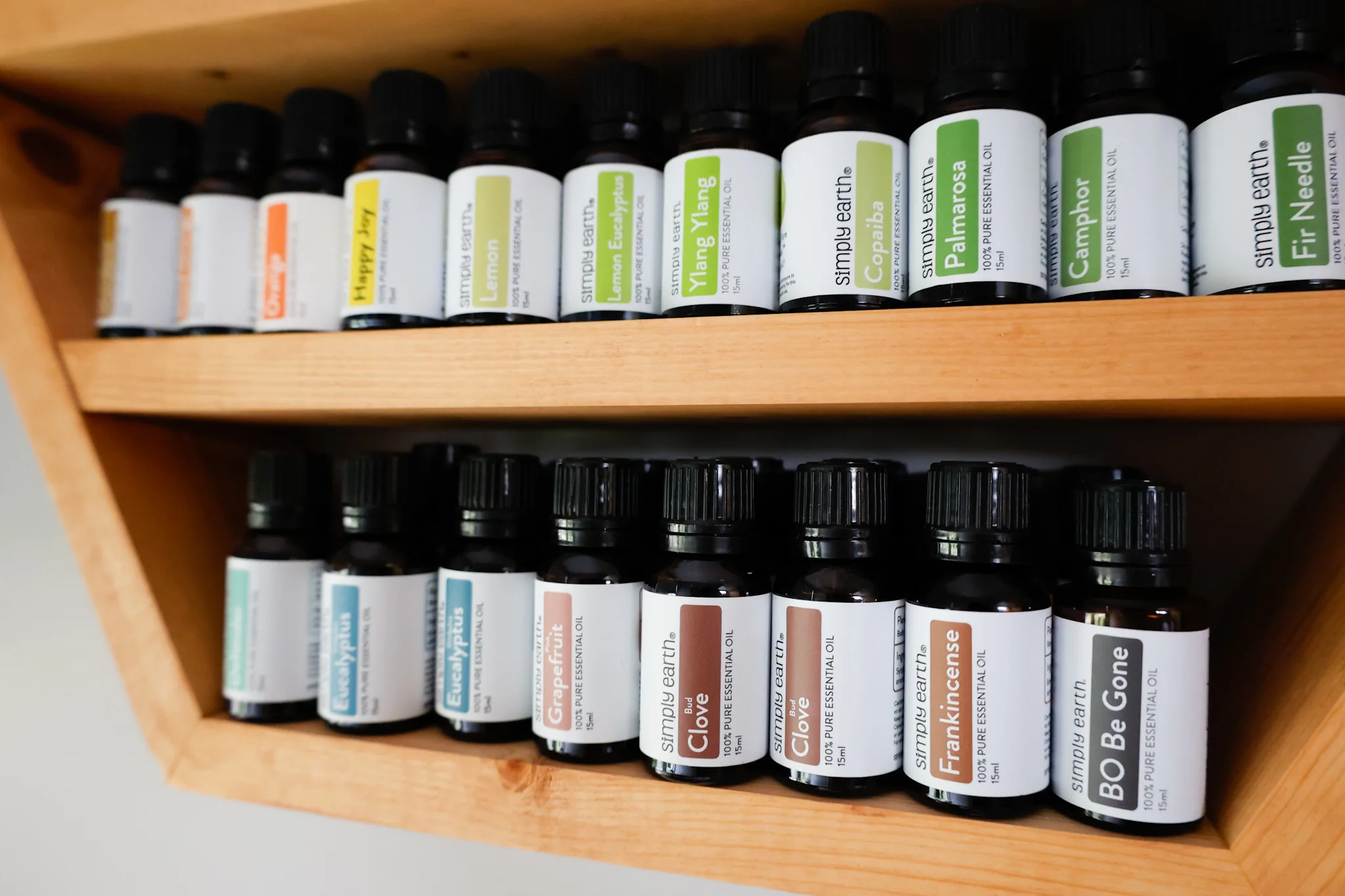 They are also incredibly transparent about safety and use when it comes to their oils.
They have helpful information in their subscription boxes to let you know which oils are safe to use around cats, dogs, children (and to what age), whether you can use them while pregnant or breastfeeding, etc.
They also advise their consumers not to ingest oils.
I know this is a controversial topic, but I agree with them on that point and love that they're not afraid to stand against the grain in order to ensure safety amongst their customer base.
They are honestly priced, ethically sourced, quality-tested, and intent on educating their customers.
I couldn't ask for more in an essential oil brand to use on my skin, in the air I breathe, and around my family and children.
Here are some of my other recent Simply Earth unboxings:
*Post originally published June 2021, last updated January 2022.