See how I set up and decorated our garden on a budget this year, and read my top 10 Gardening Tips to help you grow your best garden this year!
---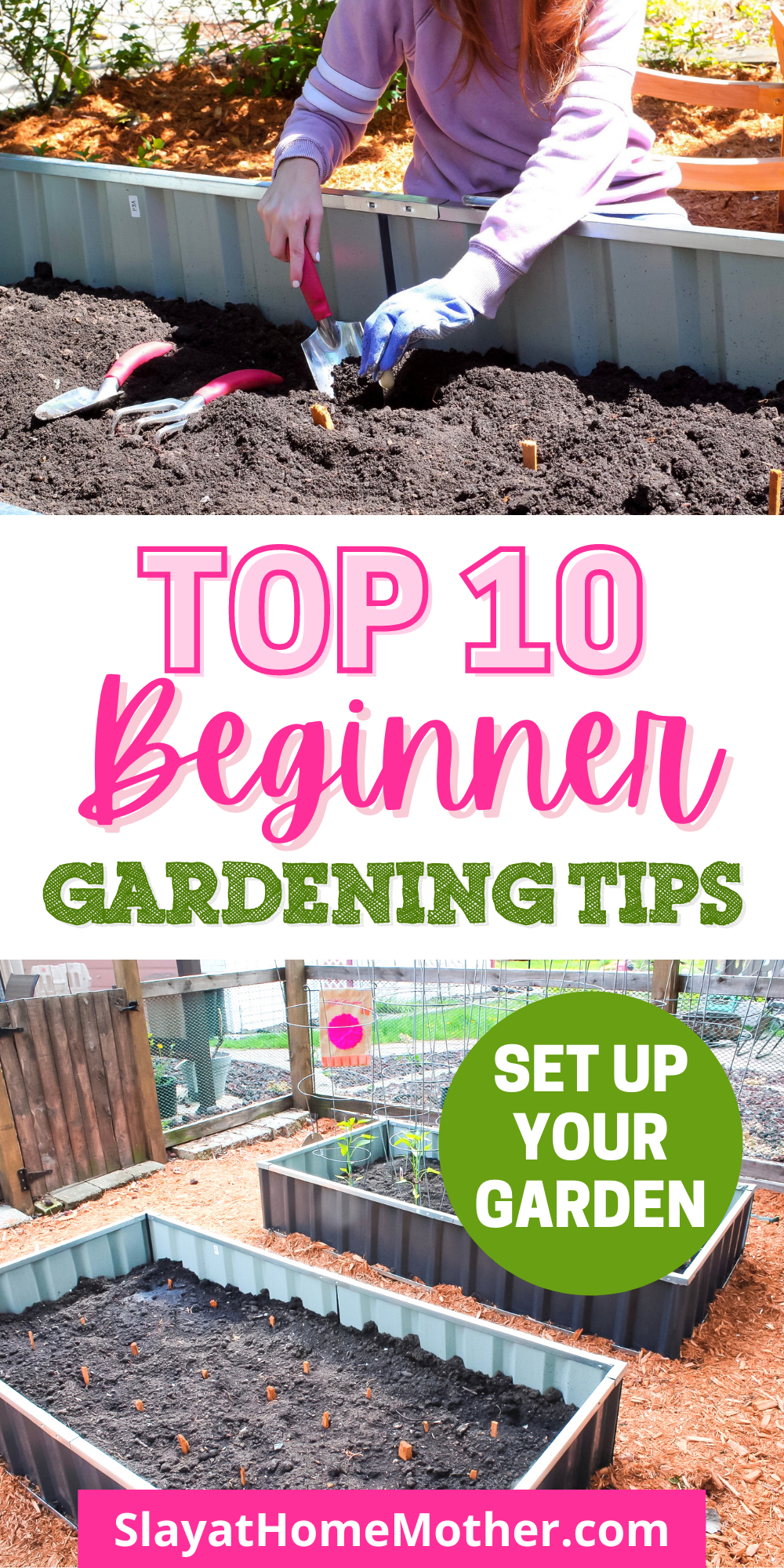 Hi friends!
I'm sharing my garden with you all today, and I'm thrilled with how it turned out…
As you may know, I love finding great deals and trying to complete projects like this on a budget.
I've been sharing some sneak peeks of this project for the last couple of weeks on my Instagram stories, and I'm excited to finally share it with you guys.
If you've been following along with my garden stories on Insta, you've seen what a beast my garden was.
We honestly barely touched our garden last summer after a couple of squirrels snapped the stems of 5 out of 9 of my pepper plants.
Fall and Winter came and went, and this Spring I was left with the crazy aftermath.
To revamp this space (which desperately needed a facelift and extreme TLC), I went to one of my favorite home decor stores for inspiration, Christmas Tree Shops!
They always have amazing prices on the most darling decor – I even found a fiddle leaf fig tree for $39.99 (after using a coupon)!
I've got all the deets on how we set up our garden this year, and some fantastic easy gardening tips you can implement in your garden today…
This post is in partnership with Christmas Tree Shops andThat!, a brand I love. All opinions are my own, as always.
Setting Up Our Garden
Cedar Wood Planters
I fell in love with this wooden wheelbarrow in the store!
The employees at Christmas Tree Shops were so kind as to give me the display since it was their only one in stock at the time.
I brought it home, colored it using wood stain in the color Early American, and allowed it to dry completely for about 3 or 4 days before planting some flowers in it.*
*When staining wood, wait until the wood is completely dry before planting in it!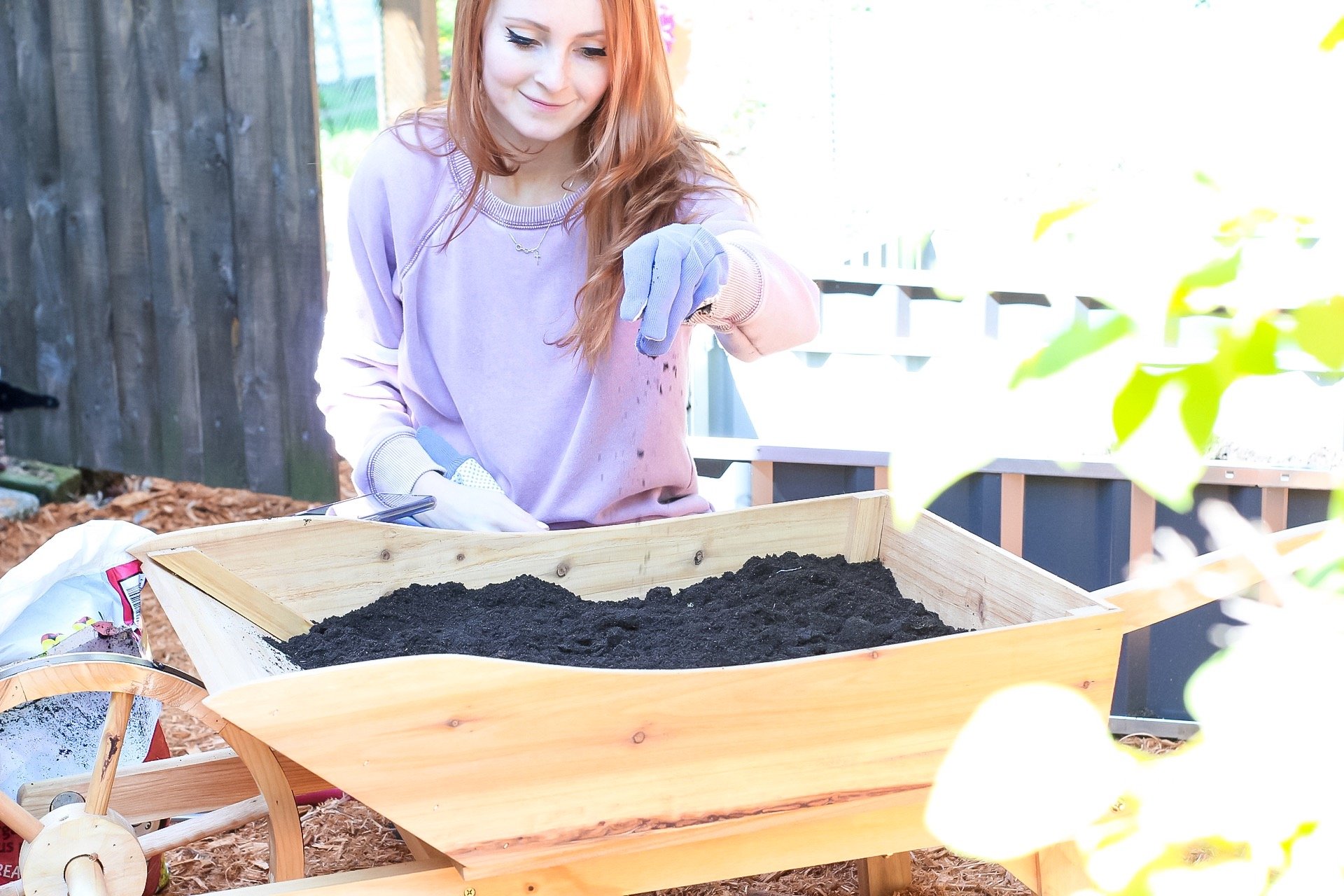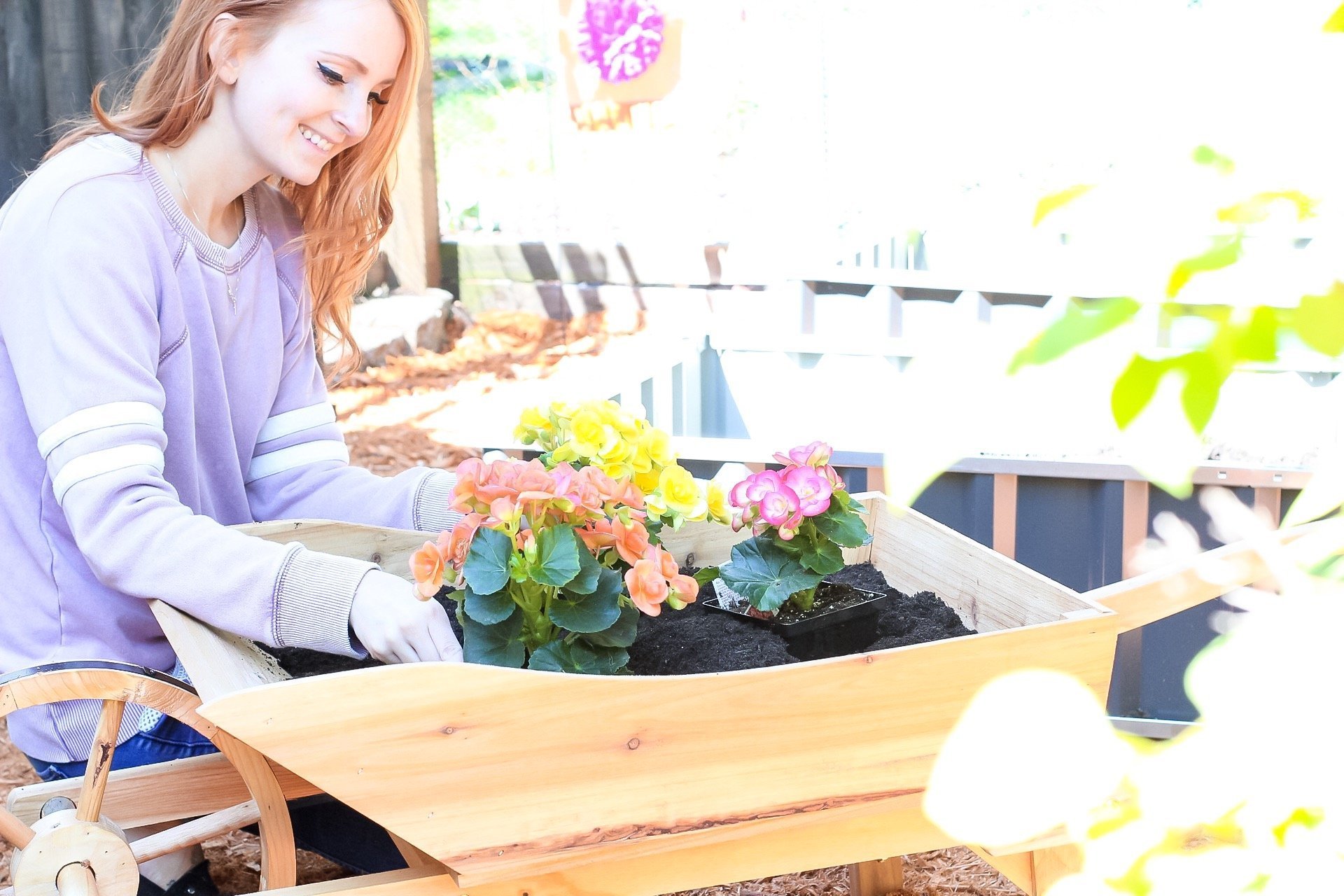 I've always wanted to grow begonias, so I got three plants from a local greenhouse we love in three different colors and planted them in the wheelbarrow.
They're gorgeous in this cedar wheelbarrow!
Now I want to grab three more begonia plants to better fill this wheelbarrow.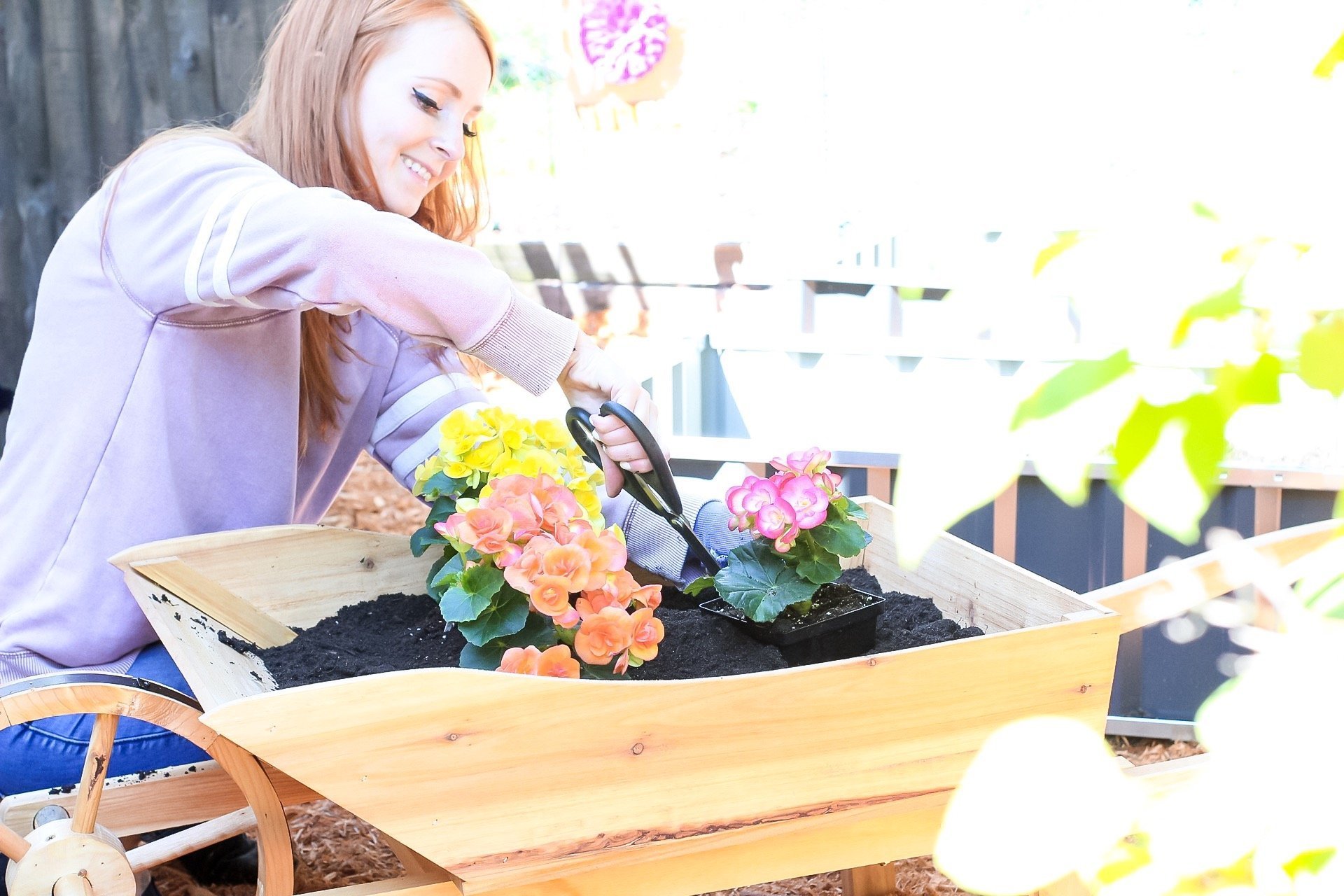 I also grabbed some gorgeous cedar barrels to plant our dahlias in and also stained those using Early American stain…
These barrel planters look great nuzzled in between the trees along our fence line, and hold the dirt in perfectly.
They also have a drainage hole in the bottom, which is great for draining excess water after watering.
Essentials For Planting Vegetables
For our vegetables this year, I'm focusing on peppers (green, orange, and red) and onions since we eat a ton of dishes that contain these veggies.
Although the squirrels in our yard make me a little nervous (and a little crazy), I'm excited to grow some organic fresh veggies that we can add to our favorite salads and dinners!
I grabbed some gardening tools and gardening gloves from Christmas Tree Shops to make planting our vegetables that much easier!
When I first plant our vegetables, I like to place the whole container in the dirt, then cut a slit down the side of the plastic and remove the plant from its container.
This way, I can make sure I am making the right size space for what I need.
With these gardening tools from Christmas Tree Shops, I can measure, dig, rake, and fill where I need to.
10 Easy Gardening Tips
To help you get growing awesome crops (or flowers) this year, consider these 10 easy gardening tips I abide by…
Pick The Right Spot For Your Garden

Pick a spot in your yard that you can see!
If you end up putting your garden tucked away in the back corner of your yard or behind the garage, you'll be less likely to remember to water your plants and take care of it.
Also, be sure to consider the amount of light your garden will have in one spot versus another, and if the spot you choose is within reach of your water hose….you don't want to make 10 trips back and forth across the yeard just to water your plants!
Choose Plants That Will Grow In The Light You Have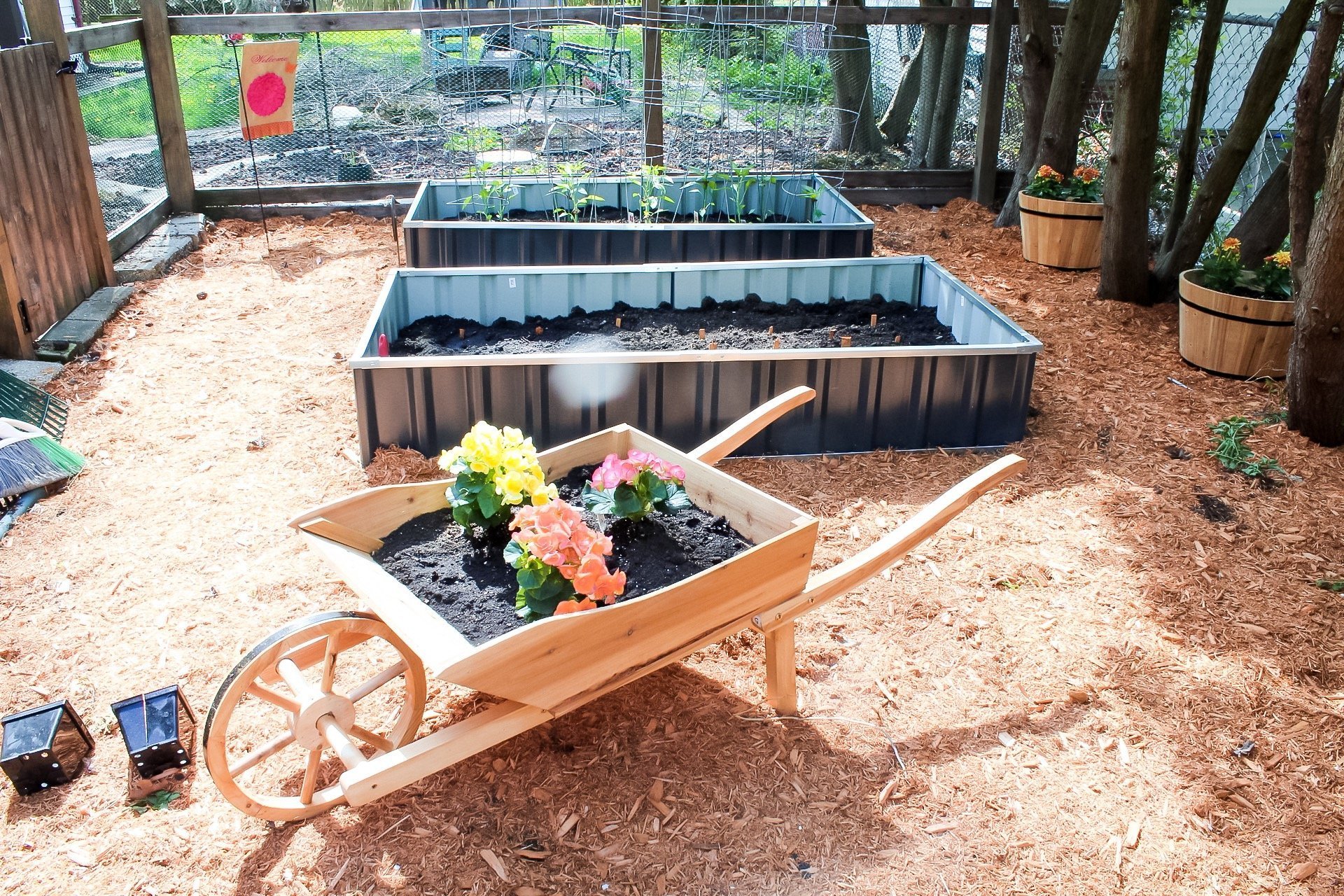 Is your garden in an area that has part sun or full sun?
WIll your garden get only the early morning sun, the evening sunlight, or all-day sun?
Most plants and vegetables need at least 6-8 hours of sunlight to thrive, so if the space you have in mind for your garden only gets about 4 hours of sunlight, you'd do better to reconsider your garden placement.
Apply Compost 2-3 Weeks Prior To Planting
If you have time before starting your garden, start composting!
Grab a composter (this is the one I have), and start tossing in your extra yard waste and groceries to make compost for your soil.
Here are examples of what you can use to make compost:
eggshells
leaves from your yard
shredded paper
toilet paper rolls
fruit and vegetable scraps
cardboard
coffee grounds
feathers
tea bags
grass clippings
hay
sawdust
Compost takes about 3 months to make, so you can even get started in the winter so your compost will be ready for your Spring gardening!
Get Your Soil Ready!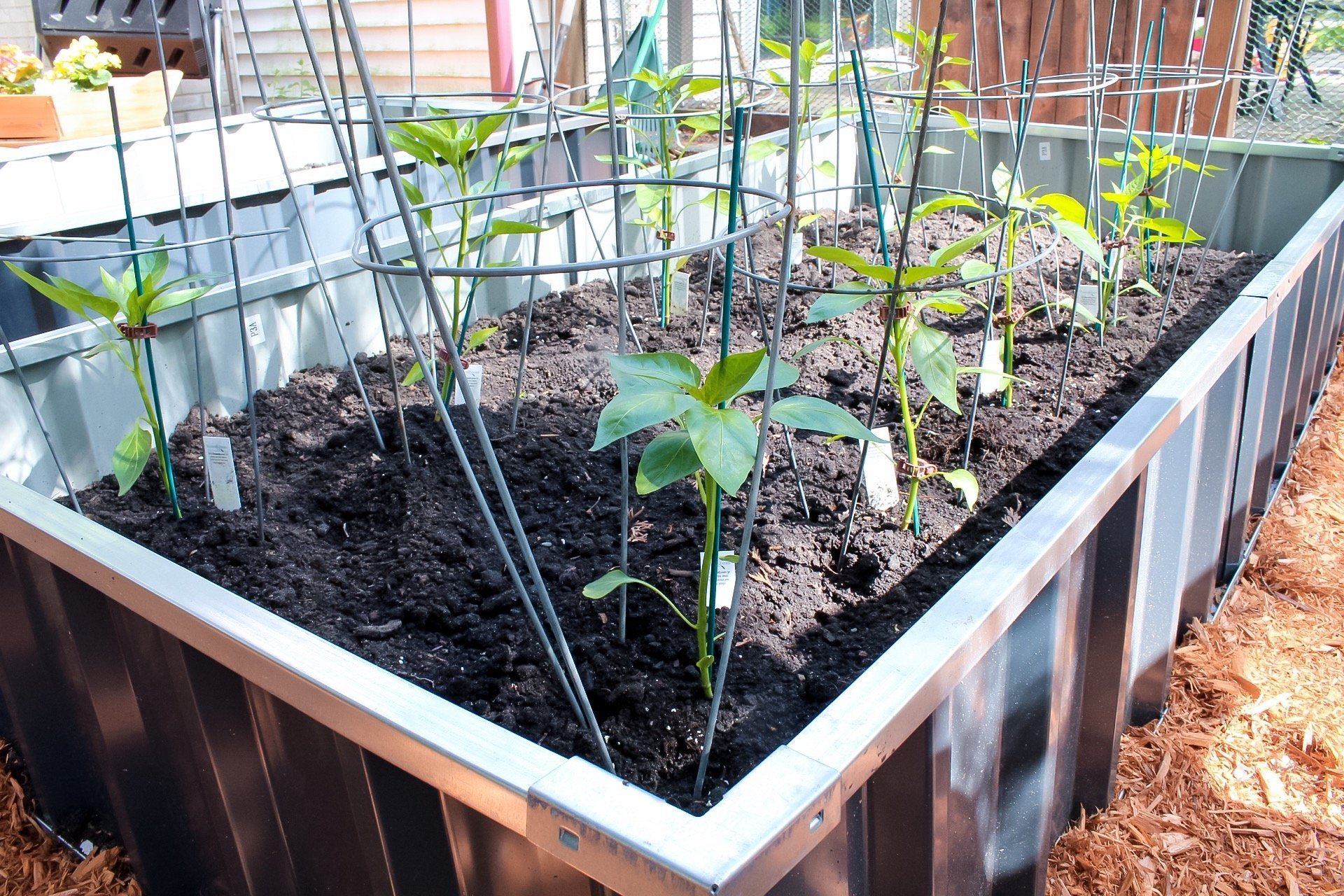 Along with composting, you can get your soil ready in a few other ways of making gardening and planting easier.
Consider doing raised garden beds (which can even be built at home on a dime), which can save your back and shoulders from being sore or painful if you need to spend countless hours bent over planting, tilling, or weeding in your garden.
Speaking of tilling, loosening up the dirt you plan on planting in can help bring nutrients up to the surface that can benefit your plants.
Tilling can easily be done with a rake (you only need to plow through the first few inches of dirt), or by renting a rotary tiller from a hardware store.
And while you're tilling, throw in the compost you already have on hand (if you have any on hand at all), to mix it into the dirt.
Choose Containers That Work For The Space You Have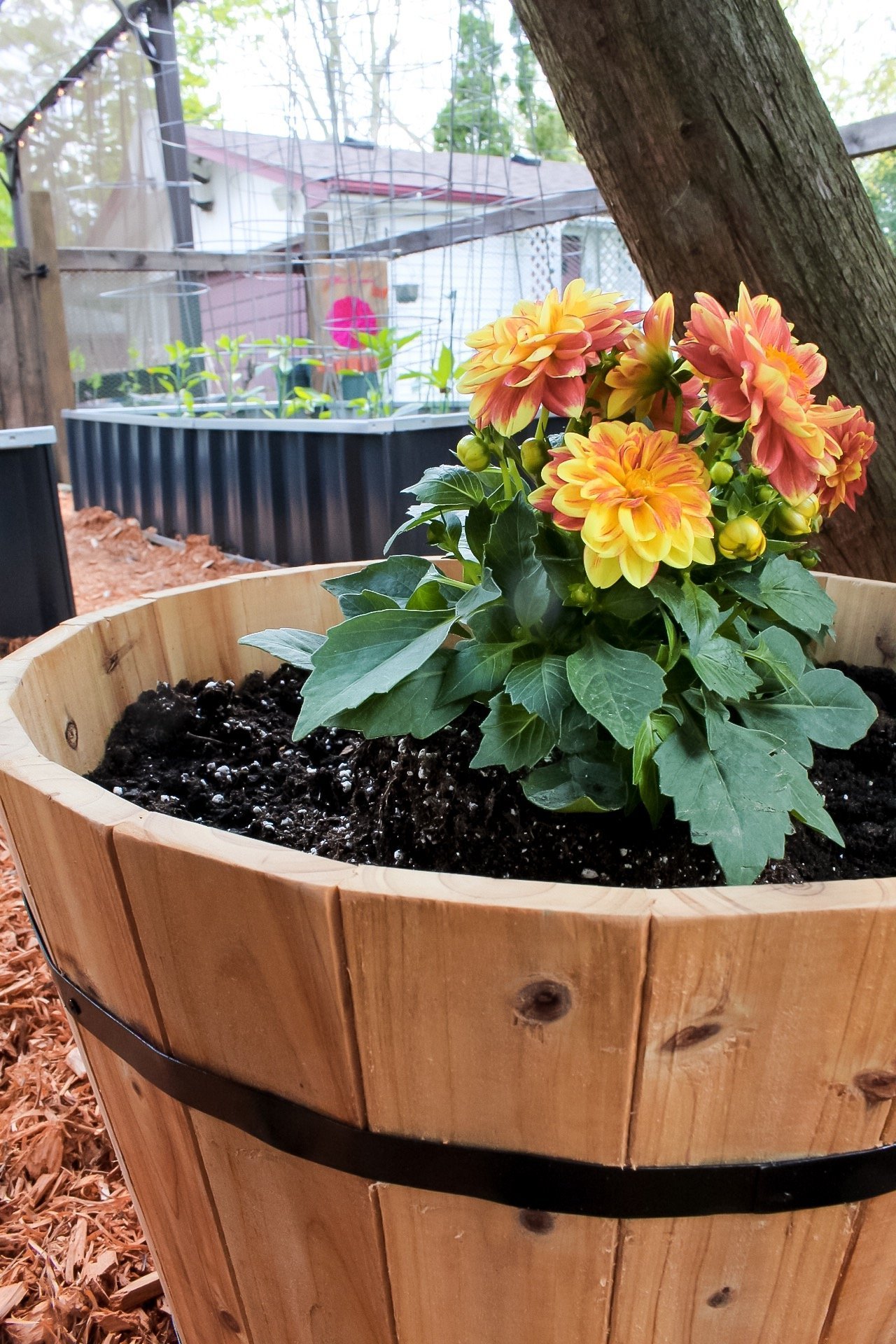 As popular as they are right now, sometimes raised garden beds aren't ideal for the space you have.
You might have a better time growing your vegetables or plants in planters on your porch if you don't have enough free dirt or space to build a garden (like the cedar wood planters I snagged on the cheap at Christmas Tree Shops).
Just be sure that whichever planter you pick has a drainage hole at the bottom.
Plenty of vegetables can be grown in planters, like onions, potatoes, and pepper plants.
*I wouldn't recommend staining any planters that will be housing vegetables, just to be on the safe side.
Learn When Your Frost Dates Are
Know how long the growing season is for your zip code, and when it begins so you can plan out your garden ahead of time.
You can find that information from The Old Farmer's Almanac online!
This can help prevent you from planting too soon only to have your plants die, or planting too close to the end of your local growing season.
Determine Your Gardening Zone To Grow The Best Foods Or Plants
Use Mulch Around Plants
Once you've planted your vegetables (or flowers), use some natural mulch around them.
Mulch keeps moisture in the soil and keeps weeds from growing.
Plant Vegetables That Are Compatible With Each Other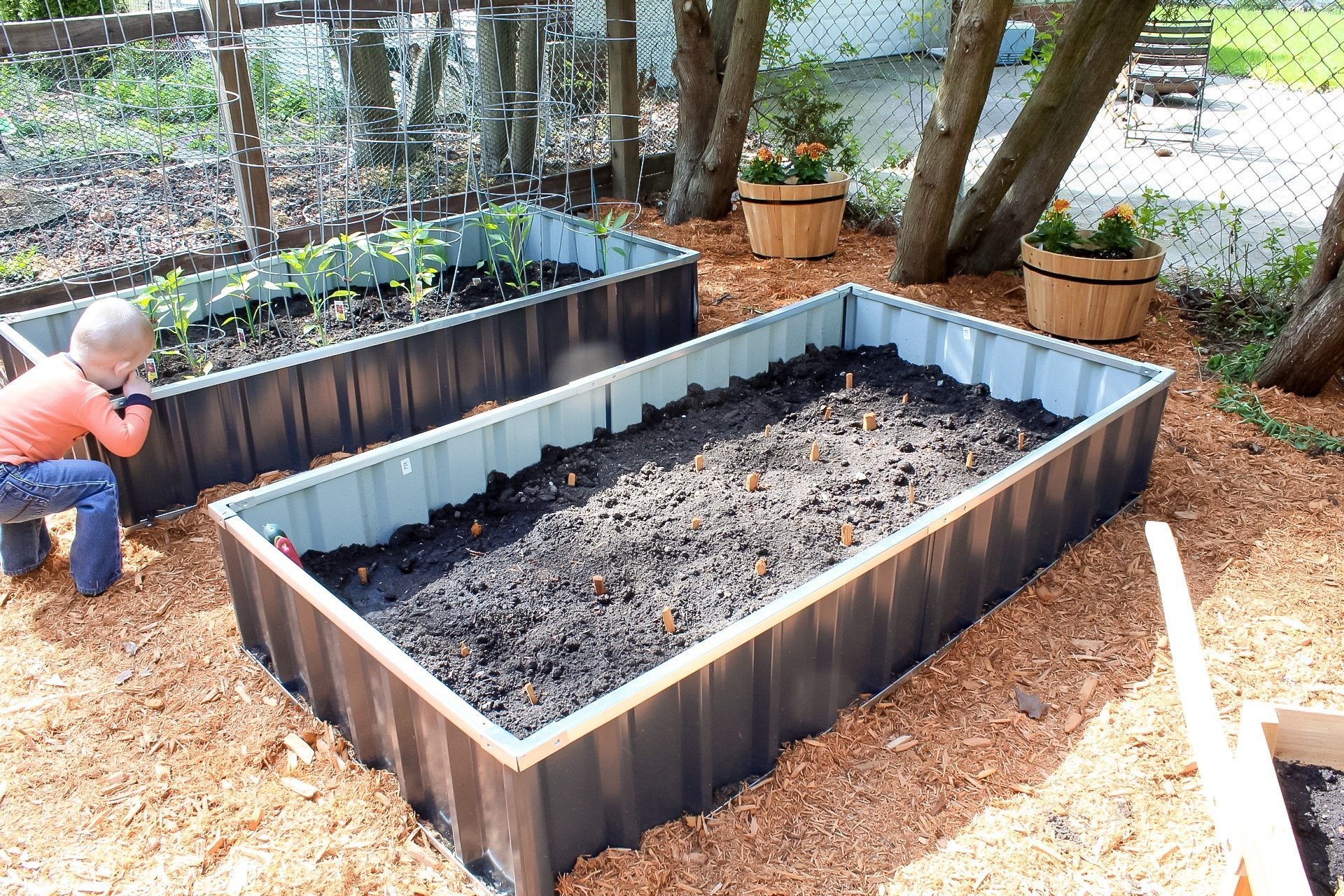 Pay attention to the vegetables you pick for your garden.
Some plants can be incompatible, meaning they don't grow as well when planted next to certain other plants.
Either they compete for the same nutrients in the soil, or negatively affect other plants.
For example, beans cannot be planted near garlic or broccoli (amongst many others) because they negatively impact their growth.
Another example would be onions, which should not be planted near asparagus, but benefit from being planted near carrots.
Underwatering Is Better Than Overwatering
Have you ever heard the saying "Too much of a good thing can be wonderful"?
Well, it doesn't apply to watering your garden!
Believe it or not, overwatering your plants can actually make them die faster than not watering them enough.
To determine if your plants need water, simply press your finger into the soil one inch. if the soil feels dry, you can water them.
Depending on your climate and the weather, you may need to give your thirsty plants a drink 1-2 times a day.
---
I hope you enjoyed my garden reveal – I had so much fun putting it together and sharing it with you all!
Be sure to check out Christmas Tree Shops (they have a great website online too if you don't have one close to you) that features great deals on amazing decor and coupons to help you save even more.
*Post originally published May 2019, last updated December 2021.