Is your couch suffering from lint balls and pilling? Read on to see how to easily remove and fix couch pilling…
---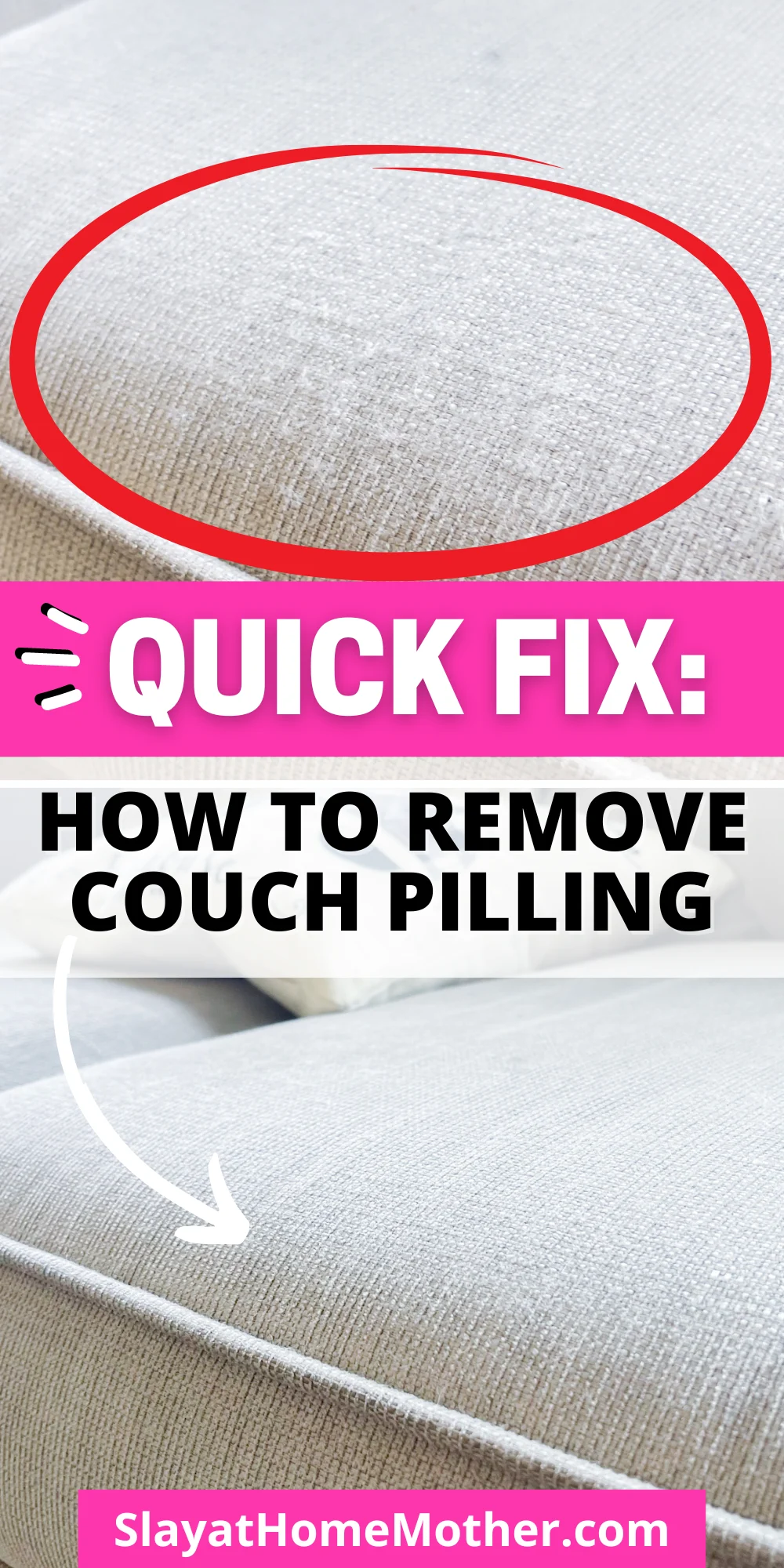 Is your couch pilling, too?
I have just the answer for your couch cushions!
*This post contains affiliate links, however, all opinions are my own, as always.
How To Remove Pilling From Couch Cushions
Here are our couch cushions before I removed the pilling…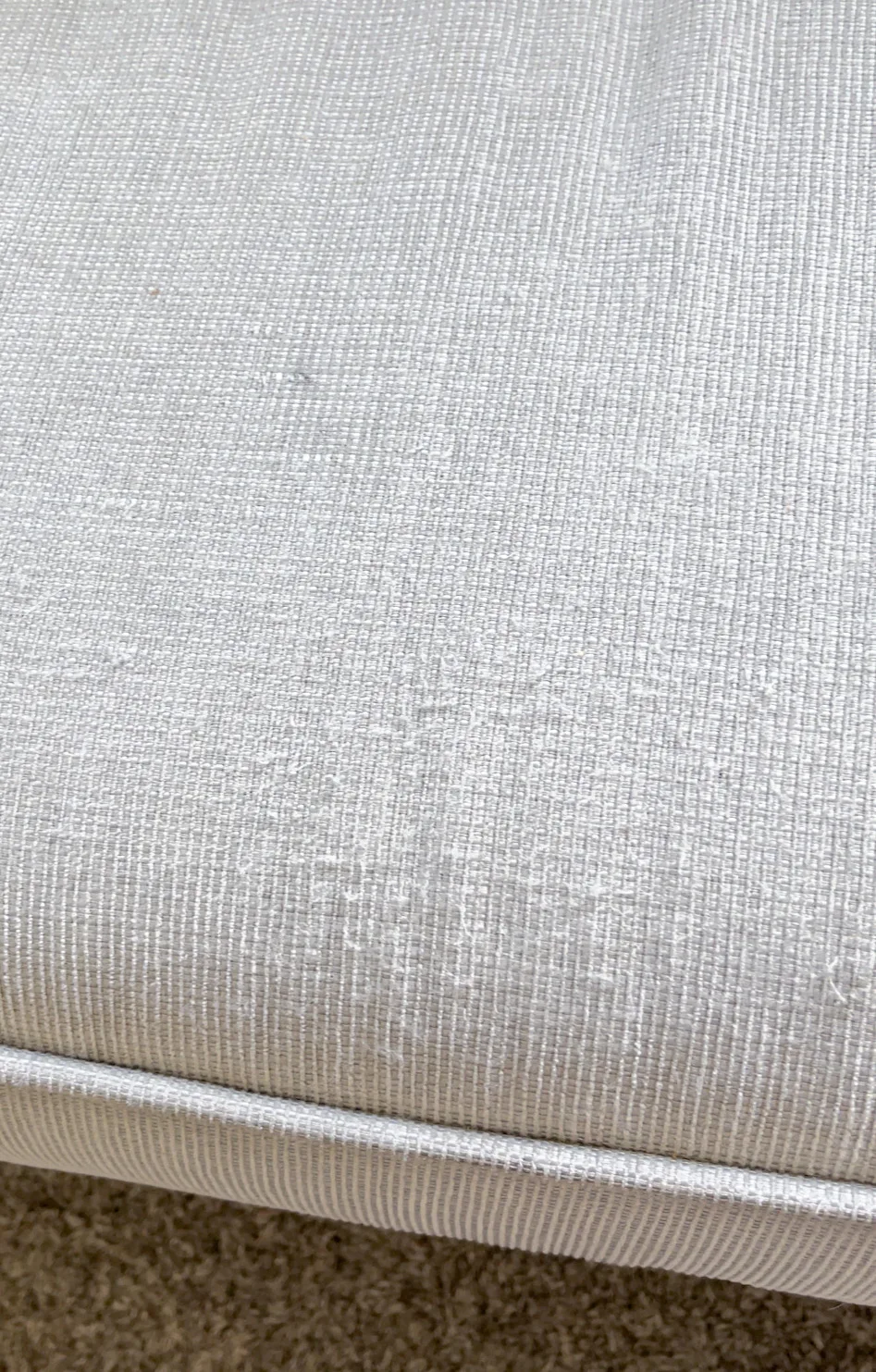 Tons of pilling!
I attribute the mass amount of pilling over the last 6 months to our puppy, who likes to hop up on the couch to snuggle with us (he is always welcome to snuggle there) and then launch himself down from the edge of the couch to the floor to join in on playtime with our little ones.
Right where the couch is pilling is where he launches himself from.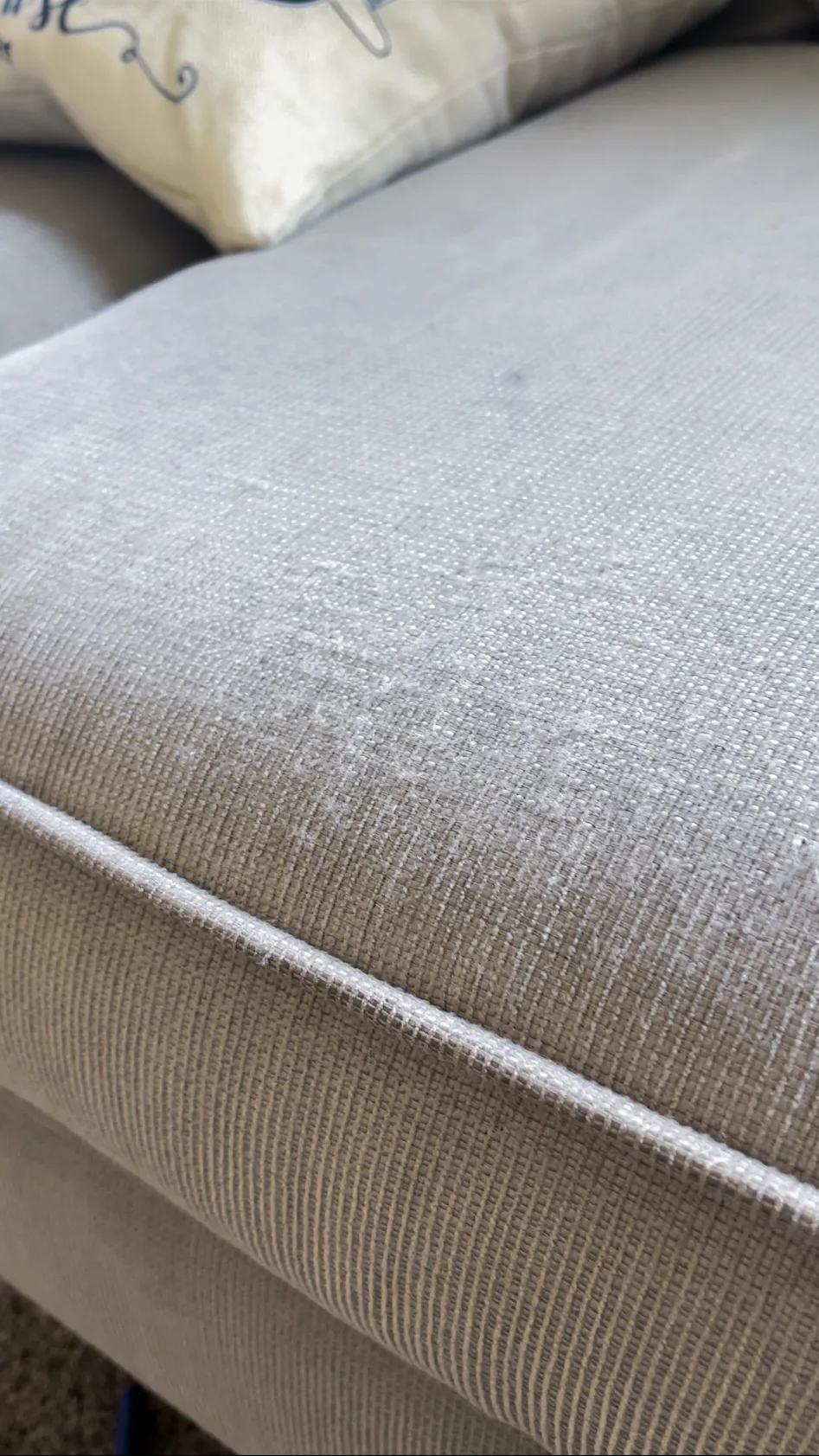 We love him dearly, but I knew I had to find a fix for this awful-looking pilling on our couch cushions!
Puppy nails + fabric cushions = tons of pilling.
Now that the seasons have changed, I felt the need to grab my fabric shaver to help smooth some sweaters I pulled out of the closet when it hit me – this would be great to try on our couch cushions!
If you've never heard of a fabric shaver before, get ready…
This little device is amazing!
I've owned ours for a few years now and used to solely use it for older sweaters, wool socks, and clothes that collect lint balls on them.
Ours is battery operated (takes 2 AA batteries), has an easy on/off switch, and is easy to hold and use.
The key to using a fabric shaver on ANY fabric surface, however, is to gently glide it across the fabric.
Refrain from pushing down, or you risk snagging the fabric in the shaver end.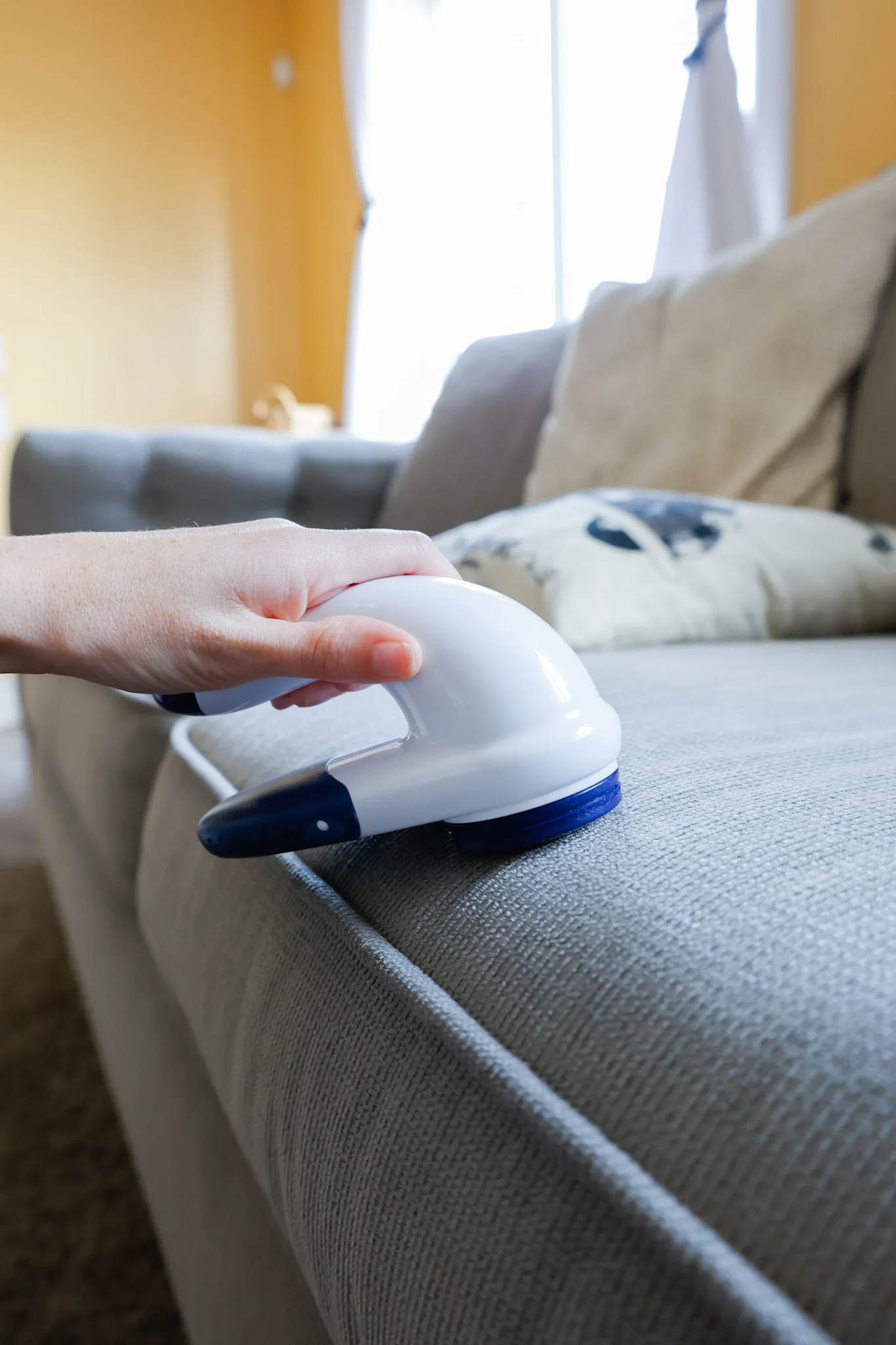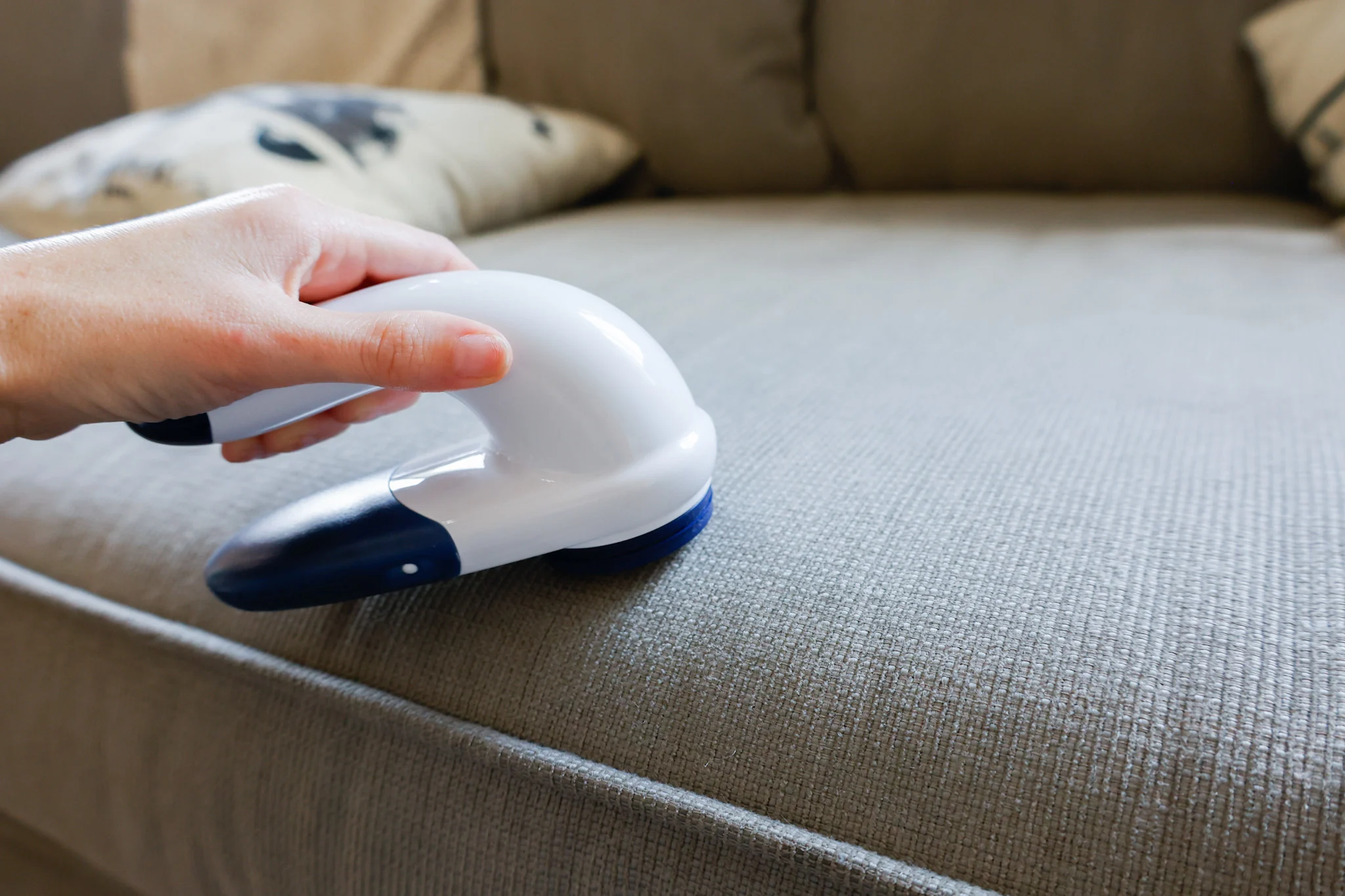 The shaver end looks much like a cheese grater to me.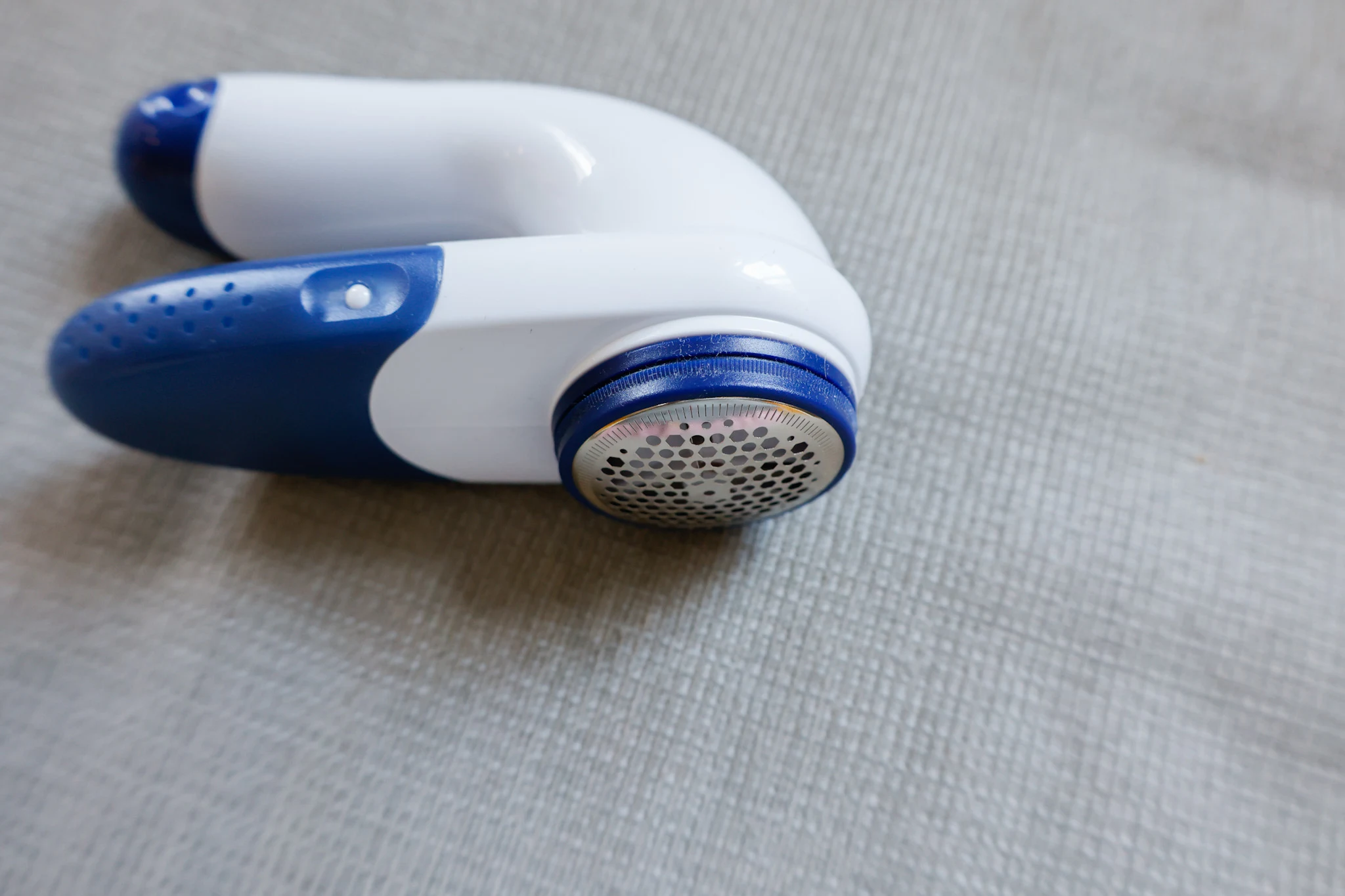 To use on couches, turn your fabric shaver on and gently guide it across your fabric couches where the couch pilling has appeared.
The fabric shaver will pick up and grab any pilling or lint balls from the surface, leaving a smooth couch cushion.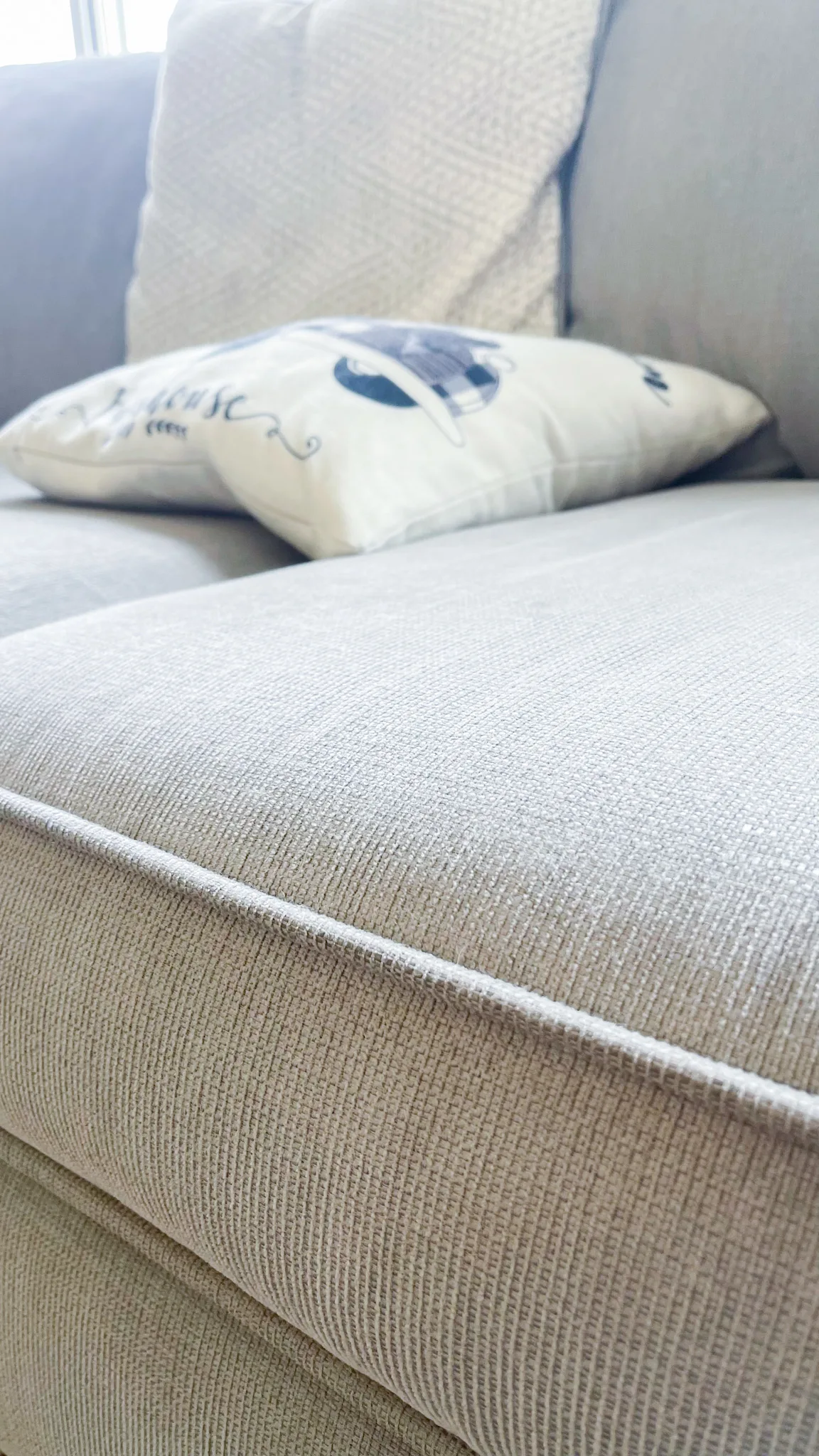 The after is gorgeous – our couches look almost brand new!
This is a great way to refresh your couch cushions for less than $15.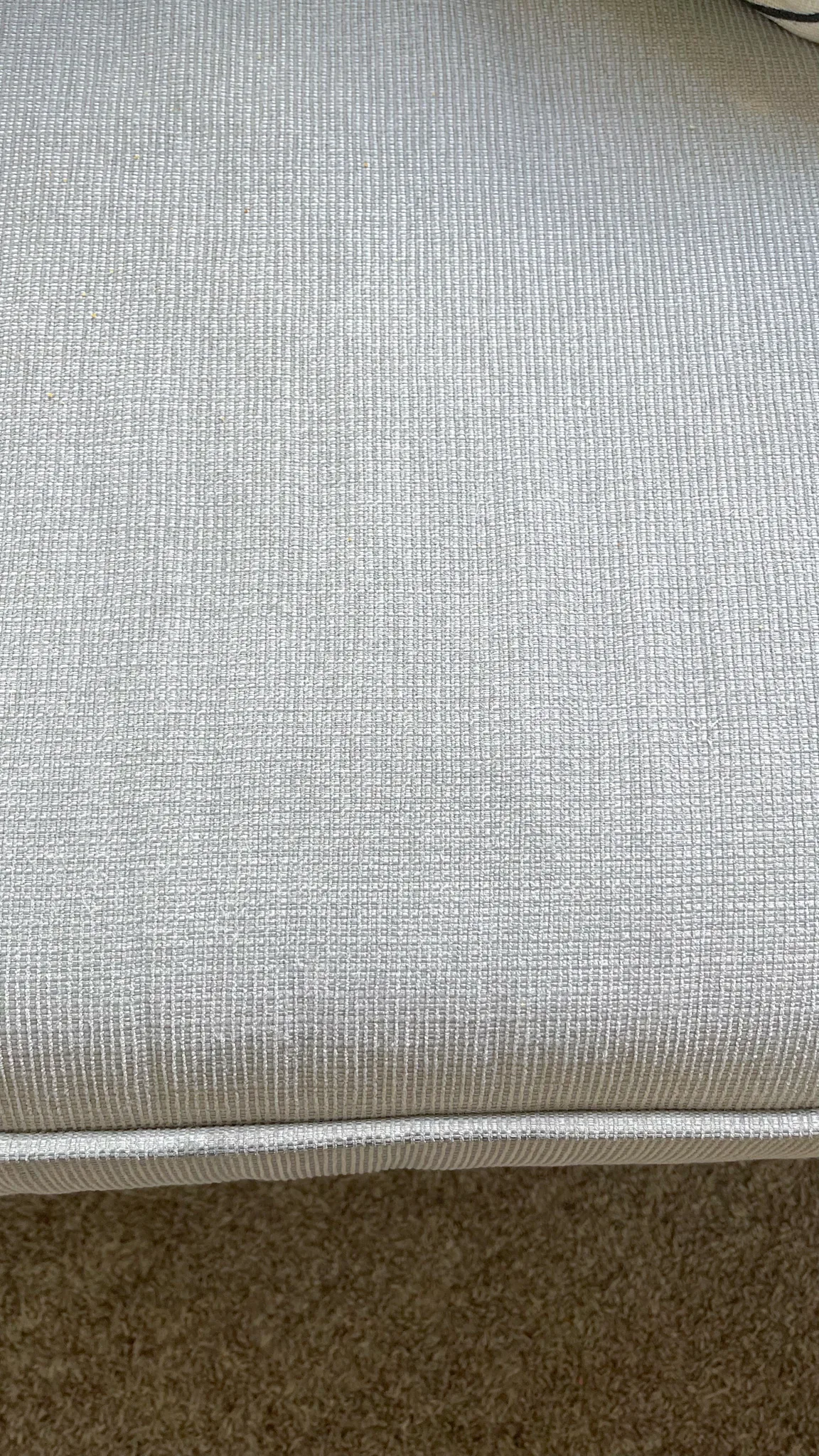 It also works great on wool socks, sweaters, and other fabric items that are prone to pilling.
Check out this before and after of a wool sock I used our fabric shaver on…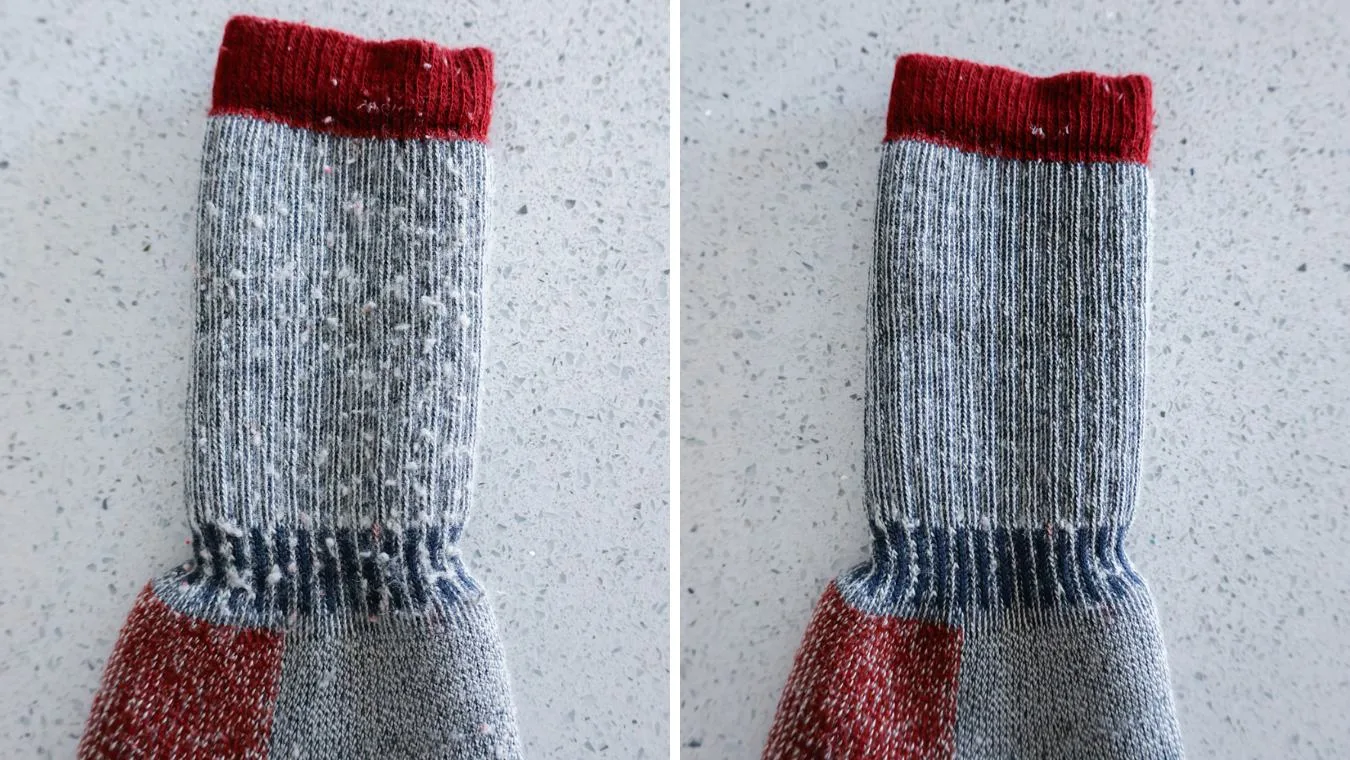 Fabric shavers make great stocking stuffers or gifts, too!
---
Have you tried this on your couch cushion pilling? Comment below and tell me.