Wondering how to get rid of fruit flies and gnats in your home? Use this simple hack to trap and kill fruit flies without having to lift a finger…
---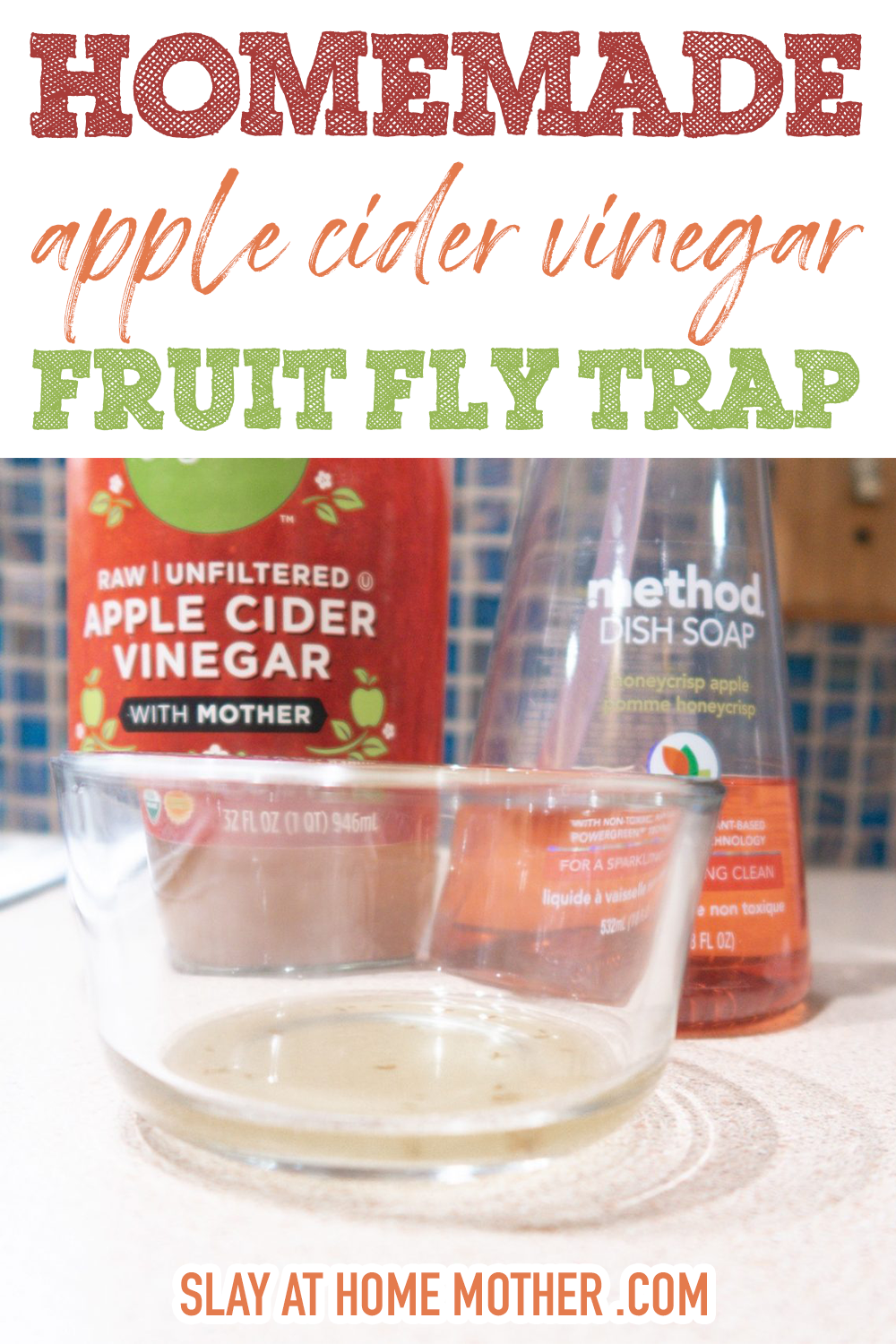 Have you ever woken up to your kitchen filled with tiny little flies before?
It's happened to me twice before.
I recently left a bag of potatoes on the counter, thinking I had an extra few days to spare so I could use them in one of my freezer meal dishes. There were only a couple of them left, but it was the perfect amount for what I needed, so I left the potatoes to rest on the counter and went to bed as usual. I didn't think much of it because they still felt firm and didn't seem to be overripened at all.
I woke up the next morning to a bunch of tiny fruit flies flying around our kitchen!
Gross.
Fruit flies love ripened fruit and produce, and they were particularly attracted to the 2-3 potatoes I had left in the bag overnight. I'm not sure how it happened, but the potatoes had seemingly aged overnight and were obviously no good to use in that night's dinner.
It's not the first time we've had fruit flies, though it's been quite a while since we've had them. Luckily I knew how to take care of them in just one day.
In today's post, I'm going to share my quick and easy homemade fruit fly trap that attracts fruit flies and takes them out ;).
*This post contains affiliate links, however, all opinions are my own.
How To Get Rid Of Fruit Flies
Getting rid of fruit flies is super easy – I even featured how to do it in my latest YouTube cleaning video (see below)!
Scroll to the 13: 18-minute mark to see the fruit fly trap live in action ;).
DIY Fruit Fly Trap Supplies
To get rid of the fruit fly population in your home, you'll need:
You May Also Like: DIY Magic Homemade Floor Cleaner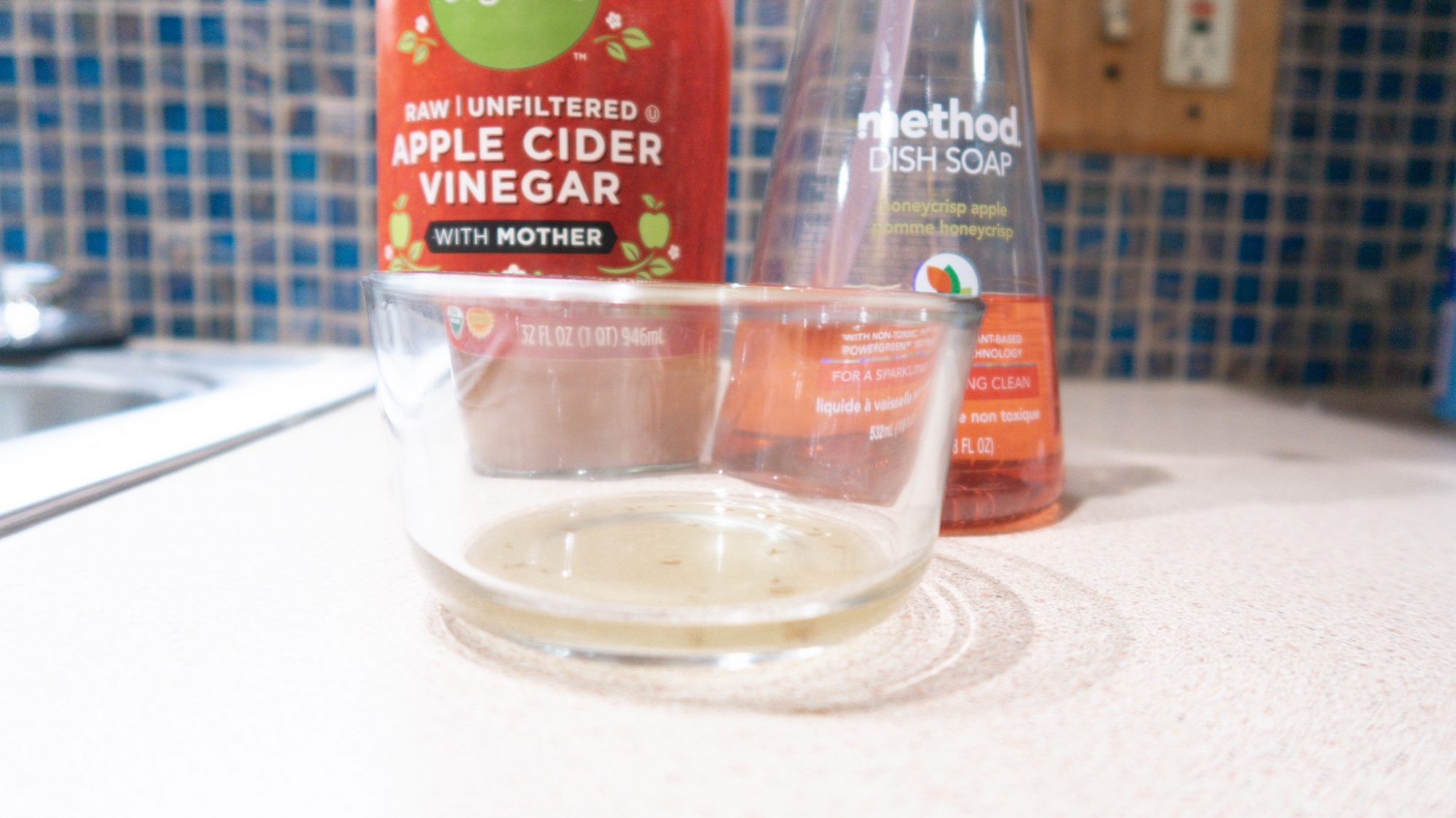 How To Make A Fruit Fly Trap
In a small, shallow dish, pour in a tiny amount of apple cider vinegar.
Then, place a small drop of dish soap in the cider dish, and swirl to combine the ACV and dish soap.
While the ACV attracts the fruit flies, the dish soap changes the surface tension of the liquid in the dish. To put it frankly, the flies can dip down into the cider, but can't get back out.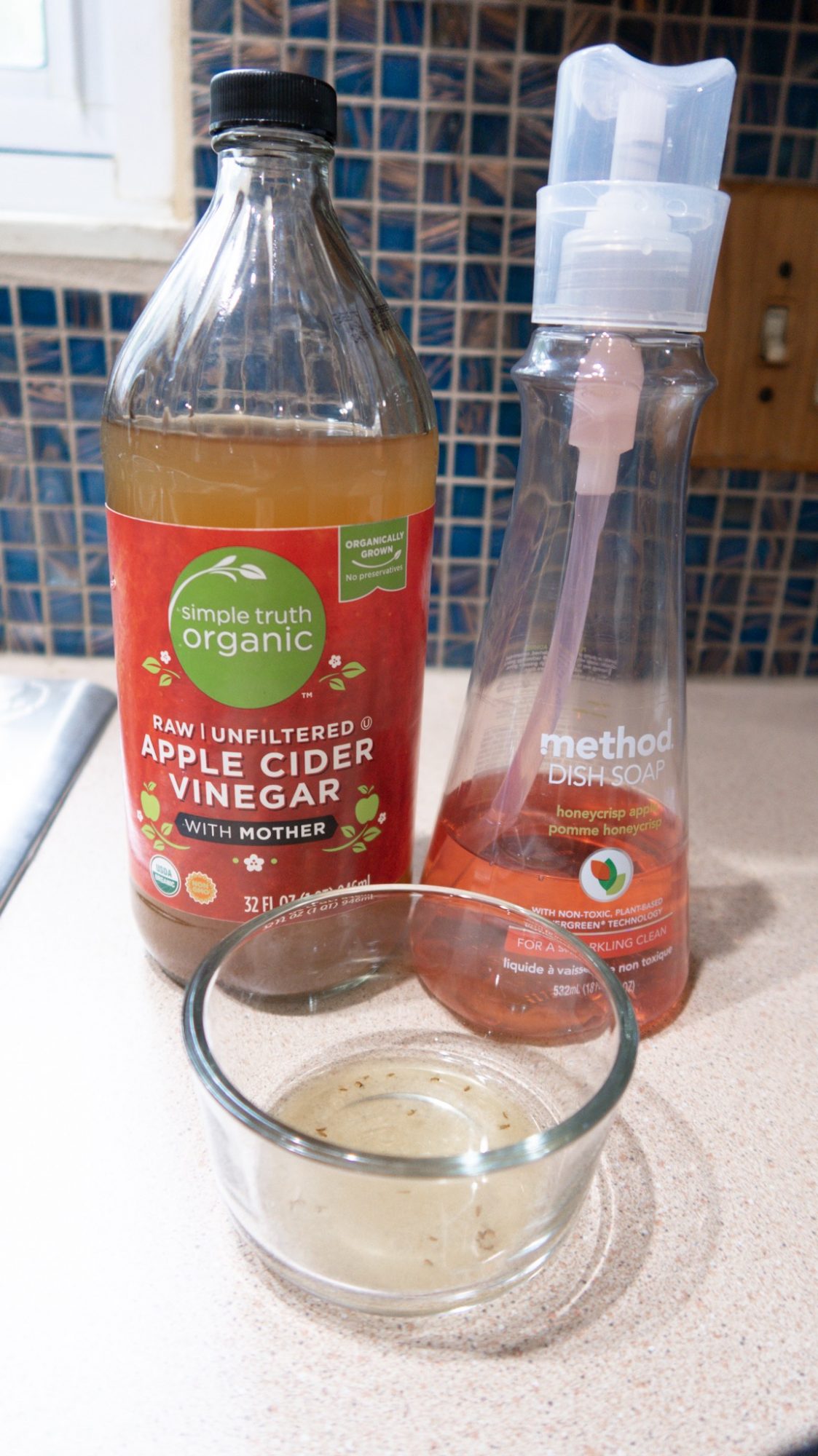 As you can tell, in just 3 hours I was able to trap and kill over 20 fruit flies using this DIY fruit fly trap! I didn't even realize we had that many in the house, but I'm glad to see them taken care of.
Size (Of The Dish) Matters!
If you're considering using a small cup or another container, I can tell you from experience that it will not be (as) effective. I tried testing this solution the first day with a child's size cup filled halfway with apple cider vinegar and a few drops of dish soap – I had plenty of interested flies, but none of them were trapped.
The small, shallow dish with very little liquid does the trick perfectly!
If you need an idea for how much liquid to use, always go with less – use the photos I've included in this post for reference. I'd say there's probably only a tablespoon of apple cider vinegar in the small dish and the tiniest little drop of dish soap in my dish.
---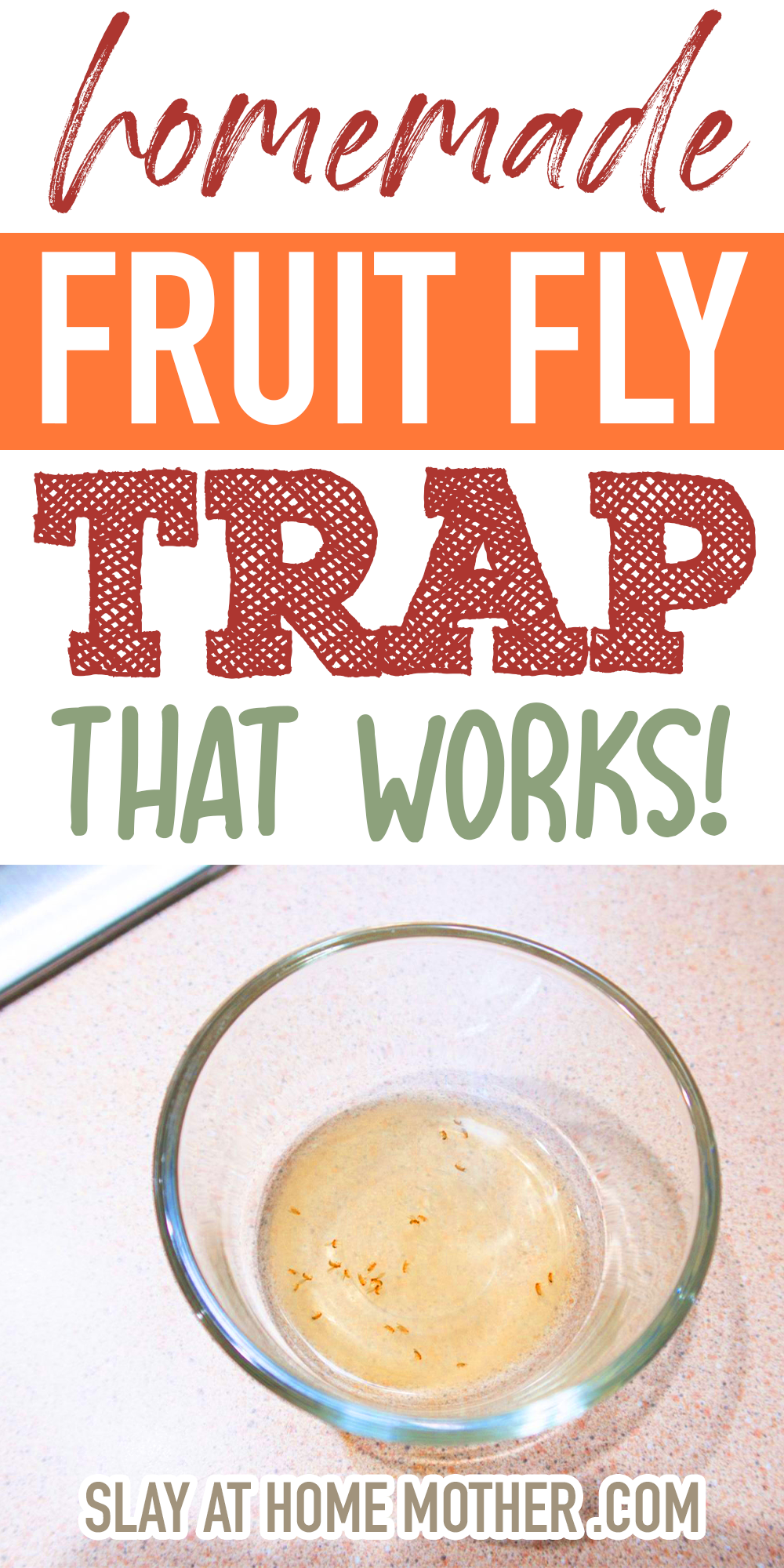 Have you made this fruit fly trap before? Pin this for later and tell me how well it worked for you in the comments below!