Need some inspiration to help organize your laundry room? Check out these space-saving and functional laundry room storage ideas…
---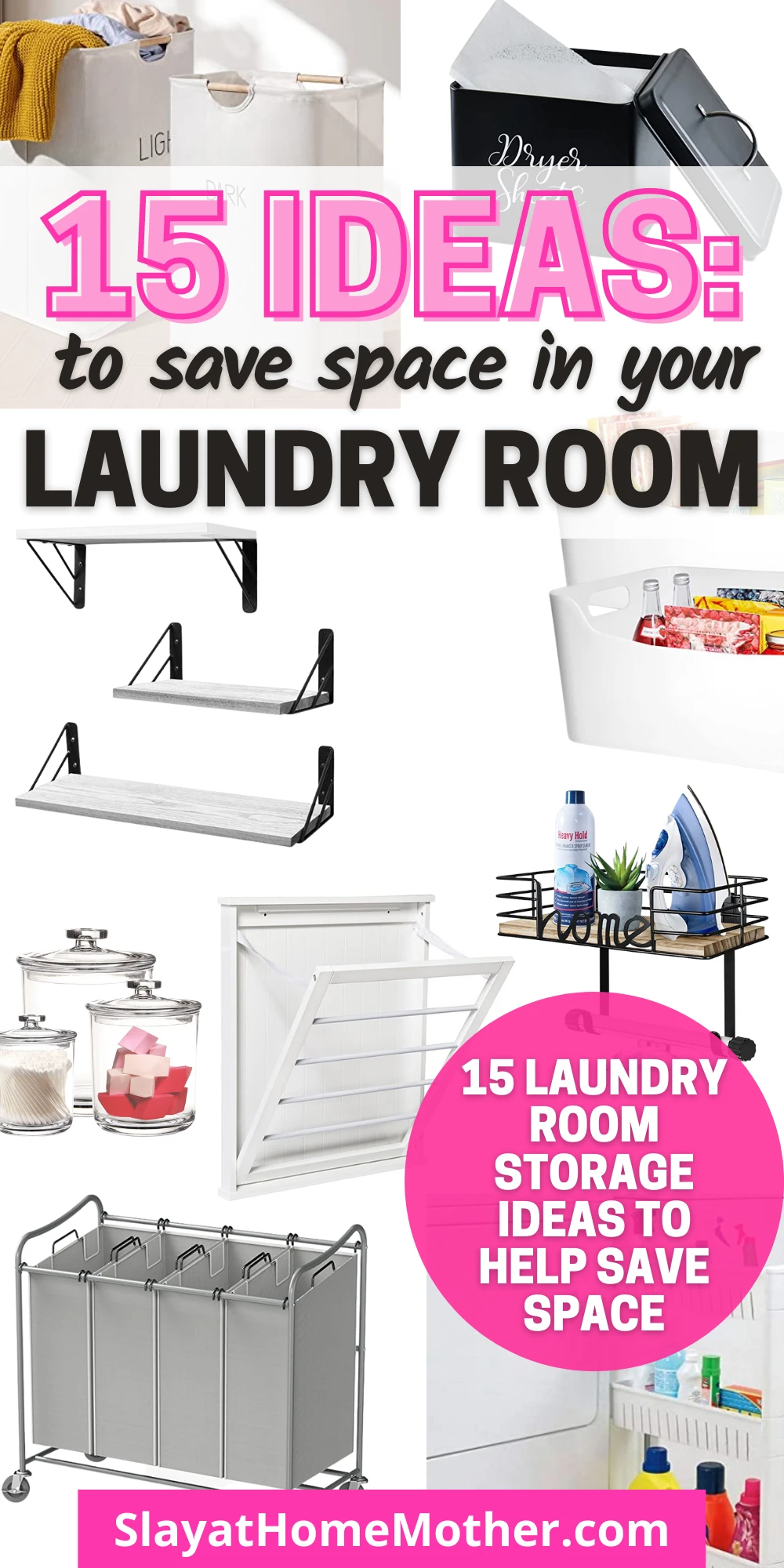 15 Laundry Room Storage Ideas
Slim Roll Away Storage Cart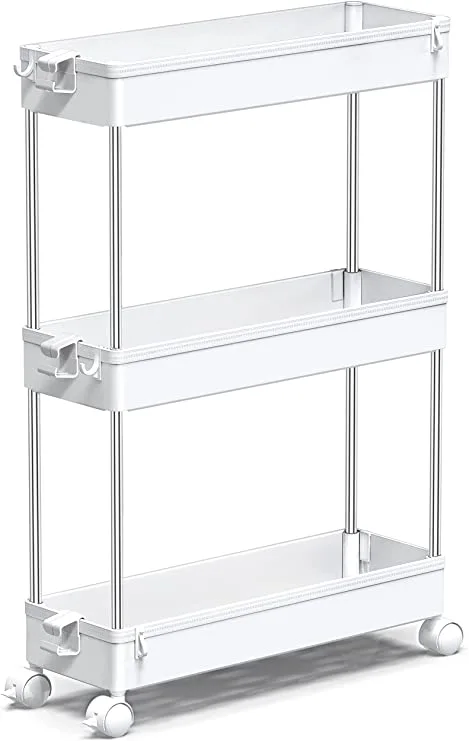 This Slim Roll Away Storage Cart is perfect for adding storage to small spaces.
Also, the fact that it rolls around makes getting your laundry supplies to and from where you need them so much easier!
Laundry Sorter Roller Cart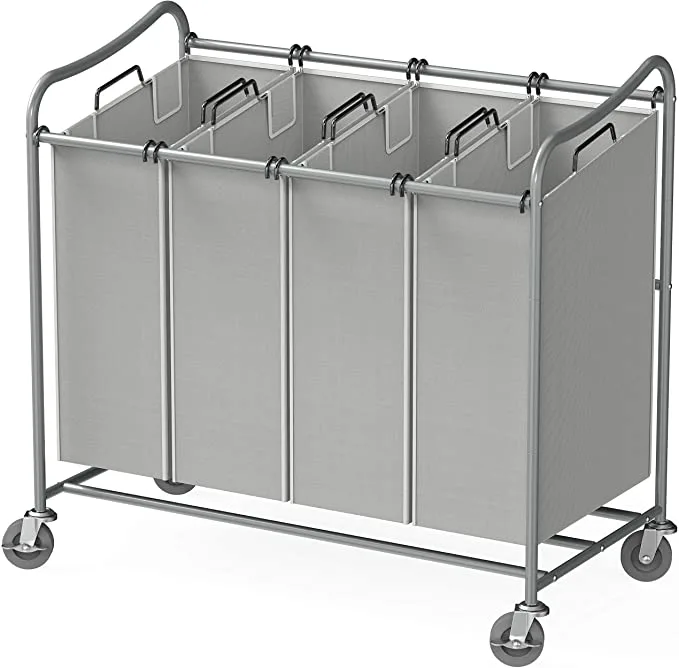 This 4 Compartment Laundry Sorter Cart is perfect for organizing the whole family's laundry.
Wall Mounted Drying Rack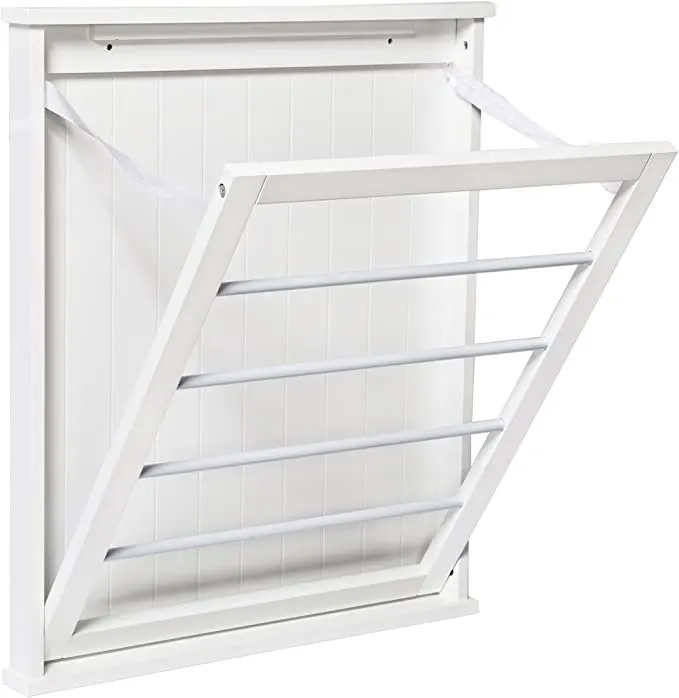 This Mounted Drying Rack is a great space saver and so practical!
It folds out from the wall when you need to dry clothes and fold it back up again the wall taking up no room at all!
Lint Bin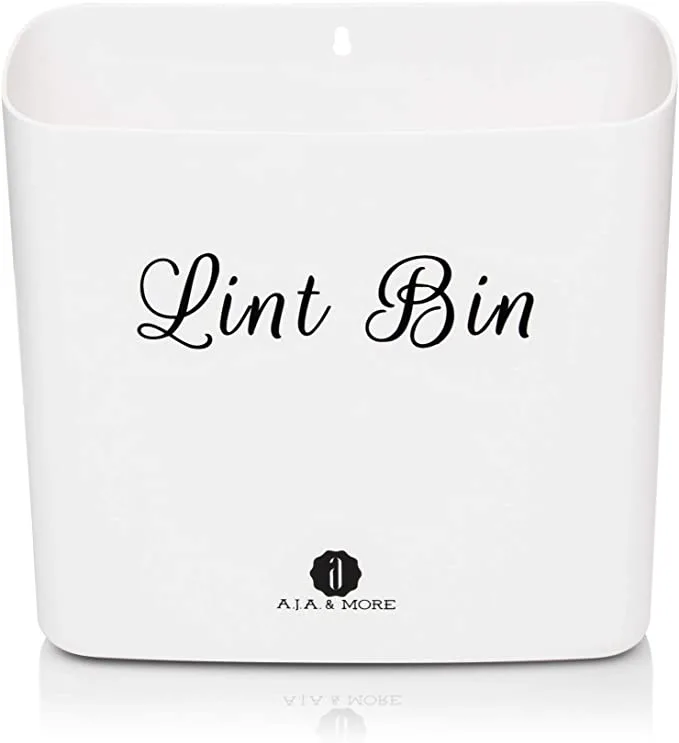 This Lint Bin is such a great way to throw away dryer lint without having a trash can taking up extra space in your laundry room.
You can just attach it to the side of the dryer for easy access.
Lost Sock Bin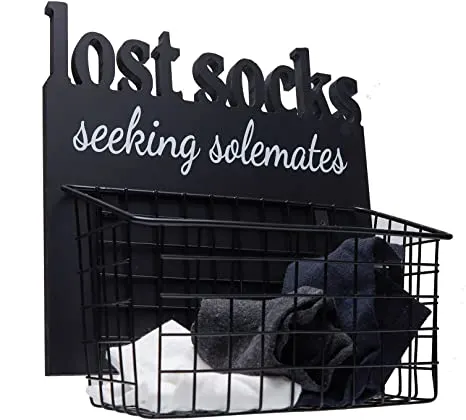 All those lost socks that pile up and you have no idea what to do with them…throw them in this Lost Sock Bin until you find their match!
This way you don't have stray socks constantly floating around.
Collapsible Laundry Baskets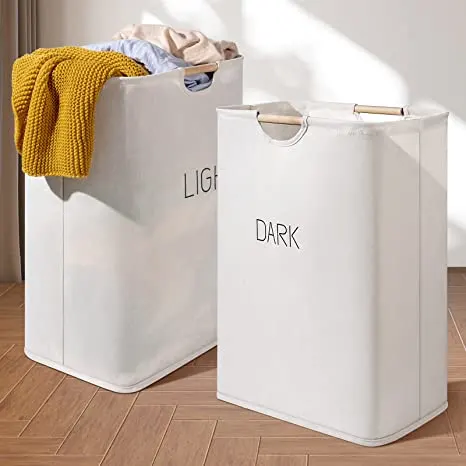 This set of Collapsible Laundry Clothes Baskets is the perfect addition to your laundry room.
They are minimalistic and since they collapse they are easy to store when you aren't using them!
Collapsible Storage Baskets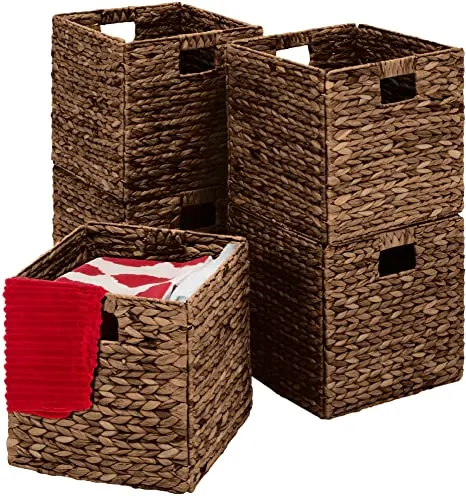 These Collapsible Storage Baskets are so cute and handy for adding storage to your laundry room!
Store all your extra supplies, rags, you name it away in these, and if there is a time when you don't need to use them they collapse so they take up minimal space.
Related: 23 Brilliant Fridge Organization Ideas
Plastic Storage Bins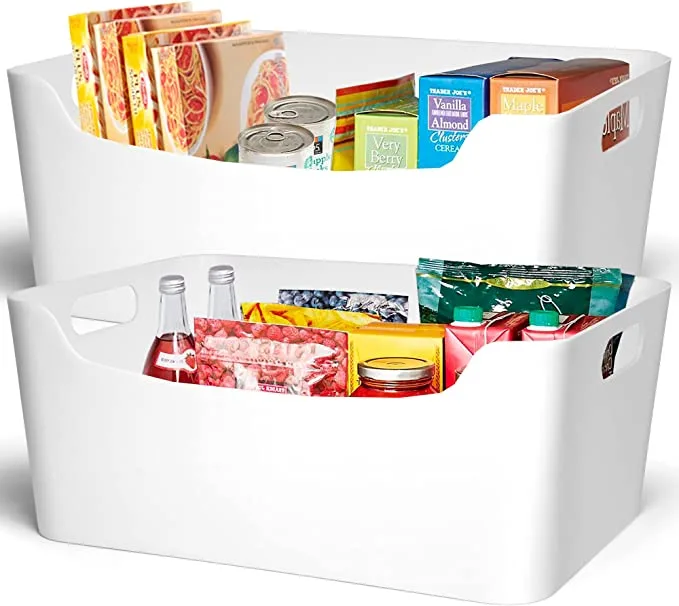 We love these Plastic Storage Bins for storing laundry supplies like stain removers, dryer balls, or mesh bags!
They can easily sit on a shelf and the handle makes it easy to pull down for quick access.
Wall Mounted Hanger Rack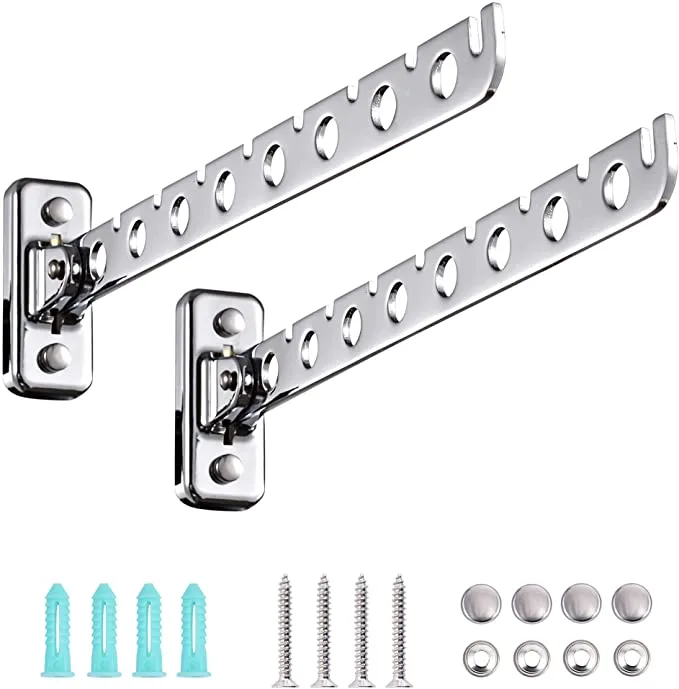 This Wall-Mounted Hanger Rack is a great option for saving space in your laundry room.
You can mount these to the wall and when you need to hang something up you just pull it out from the wall and can hang your clothes, so easy and such a great addition!
Dryer Sheet Holder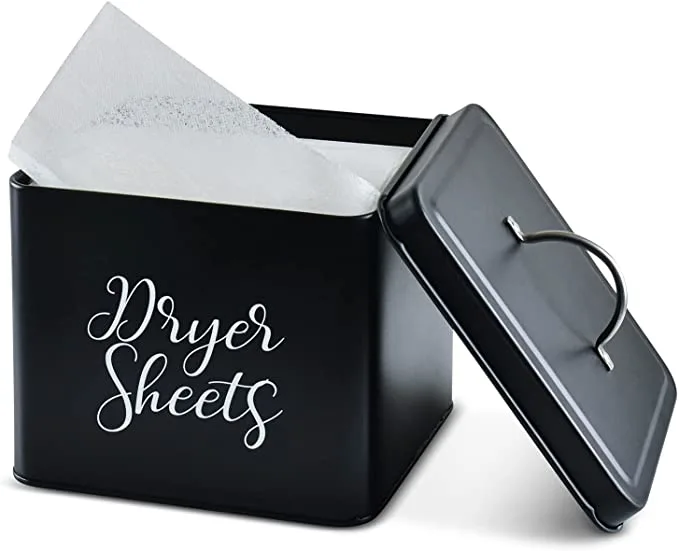 This Dryer Sheet Holder is a great way to store your dryer sheets and add a little décor to your laundry room.
Ironing Board Hanger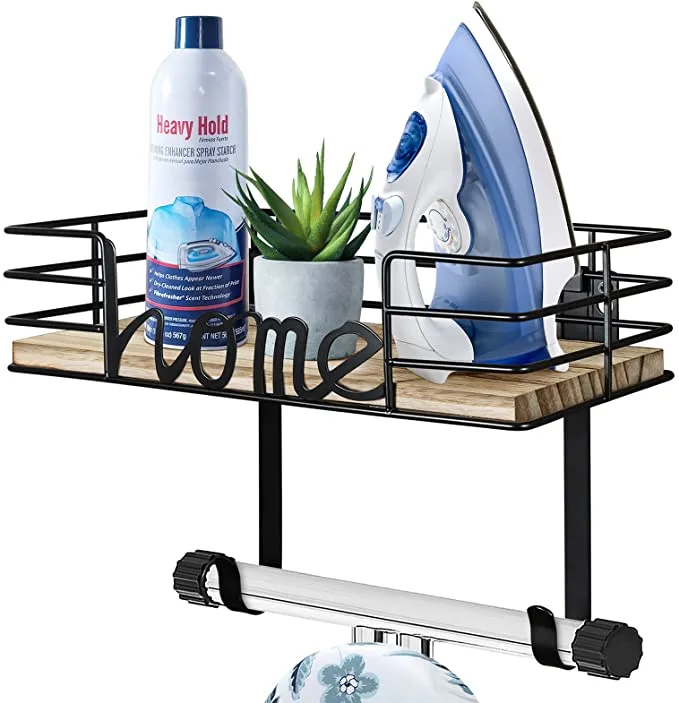 If you store your ironing board in the laundry room, this Ironing Board Hanger is a great way to store your iron and the board and any other ironing accessories.
The hanger hangs on the wall so it does not take up too much additional space in your laundry room.
Narrow Sliding Storage Shelves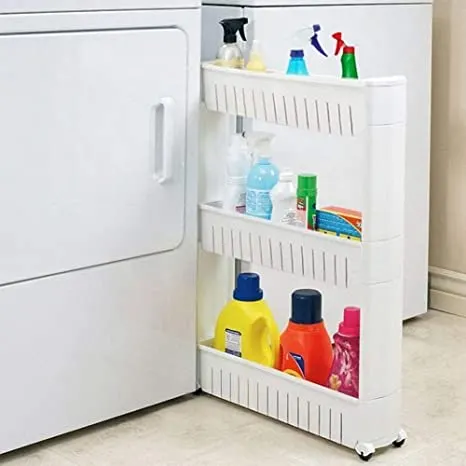 This Narrow Sliding Shelf can fit perfectly in between your washer and dryer or another small space.
Just slide it out when you need to access it. The perfect way to add more storage to your laundry room.
Floating Wall Shelves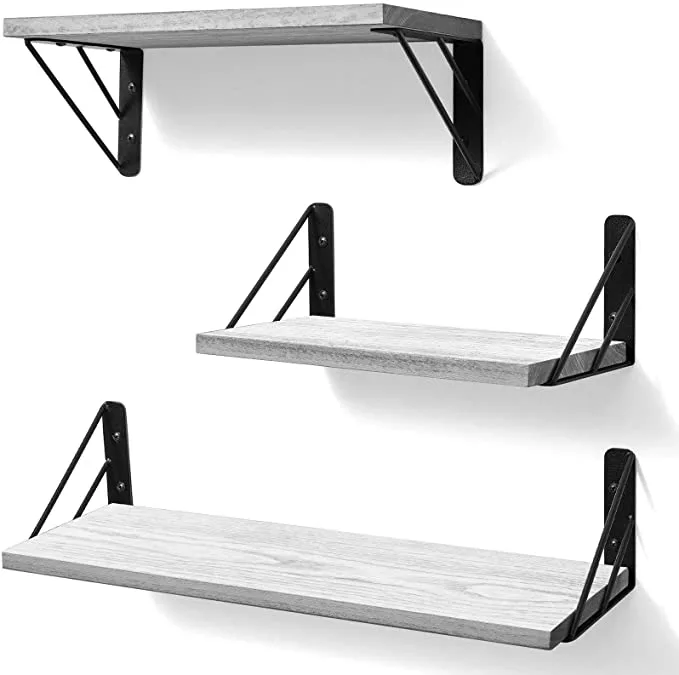 This set of 3 Floating Wall Shelves is great to hang in your laundry room and add extra storage space.
Clear Plastic Jars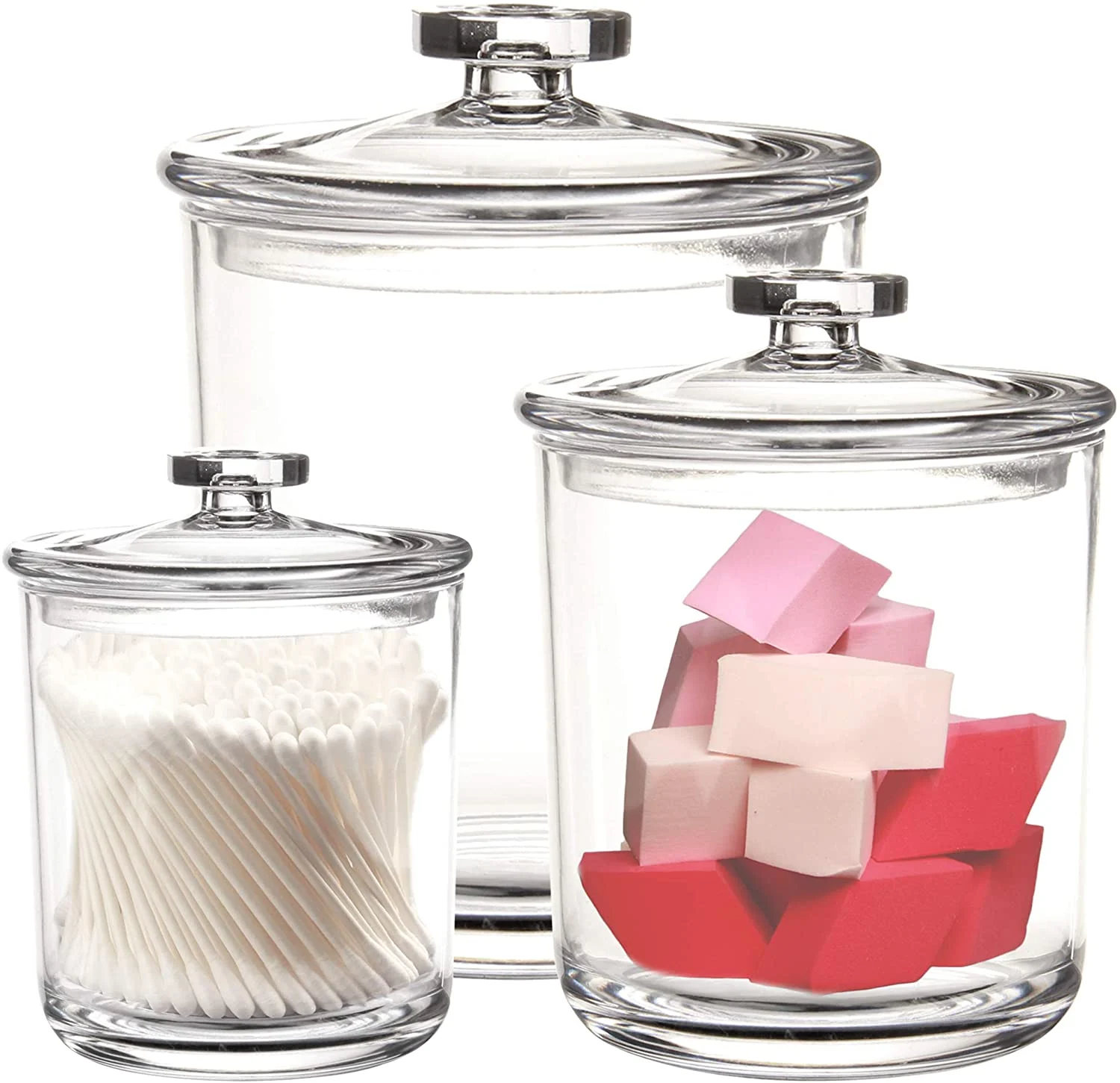 These Clear Plastic Jars are so multifunctional and are a great option for the laundry room.
You can store anything from detergent pods to dryer balls in them and your display of them will look great!
Clear Plastic Storage Bins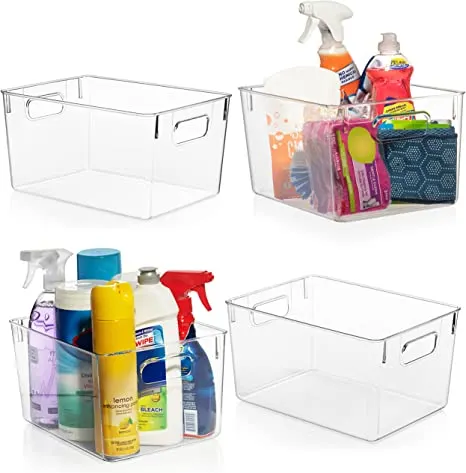 This set of 4 Clear Plastic Storage Bins is another example of multifunctional bins that are great for many different rooms.
Use them in your laundry room to store extra supplies. They are sturdy and have handles so they are easy to cart around.
Laundry Labels and Detergent Bottles
---
Which storage solution is your favorite? Share with me in the comments below!