Need some functional, space-saving fridge organization ideas? Check out these great organizers and accessories for your fridge…
---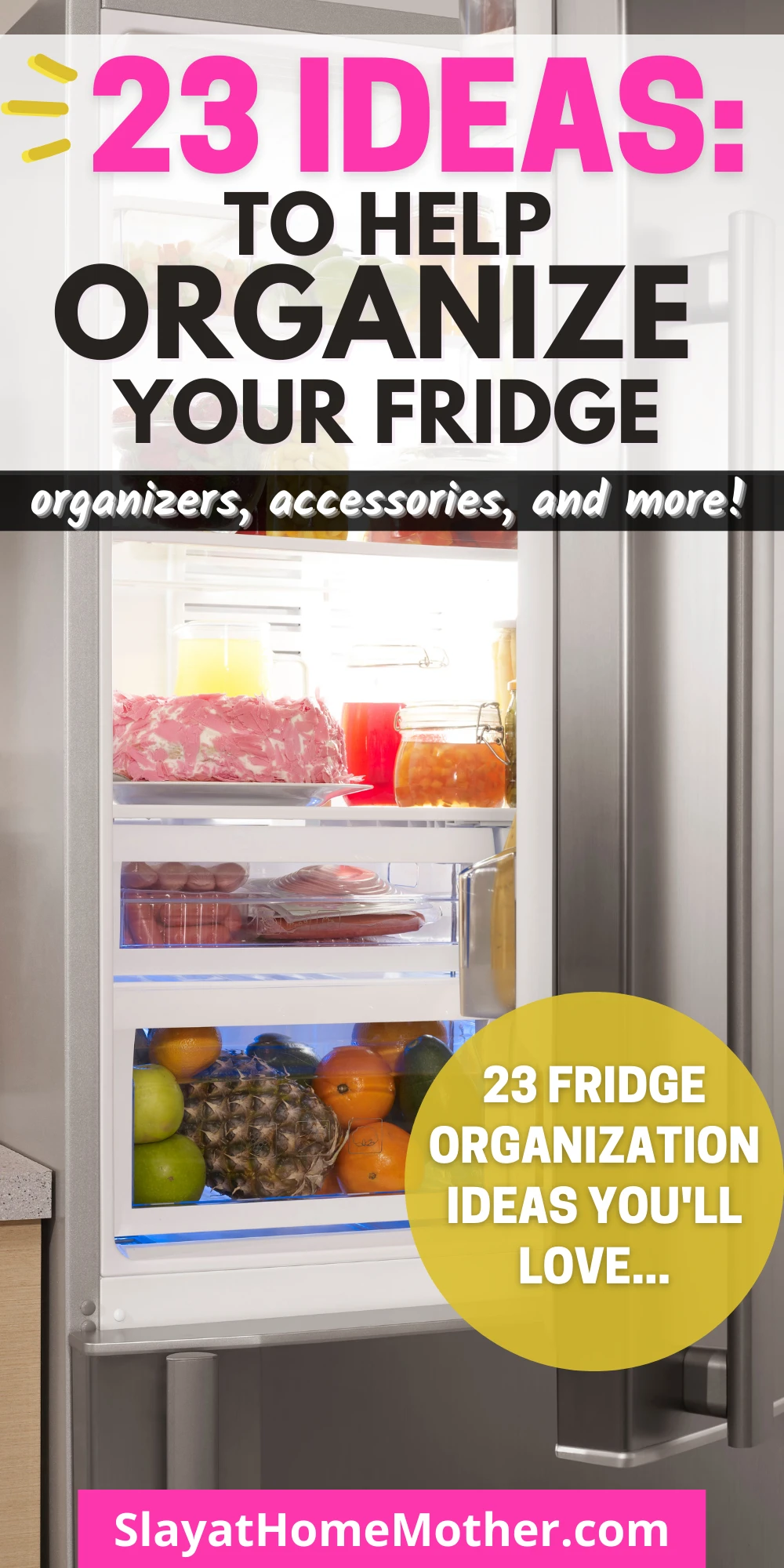 Fridge Organization Ideas
Home Edit Fridge Stackable Bin Drawers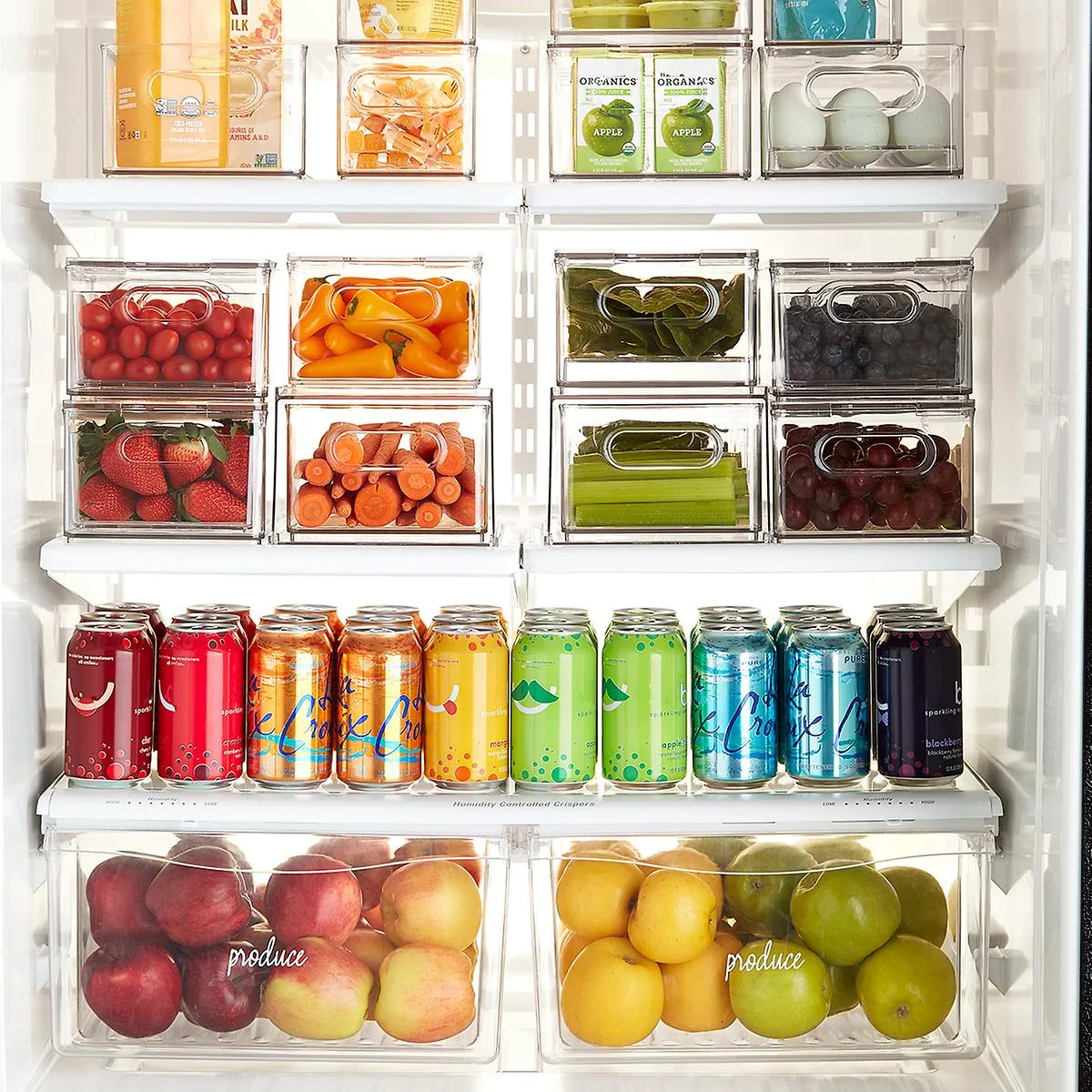 These bins are sturdy, stackable, and gorgeous! Store your favorites berries, peppers, cheeses, and more in these drawers.
Narrow Fridge Bins For Smaller Items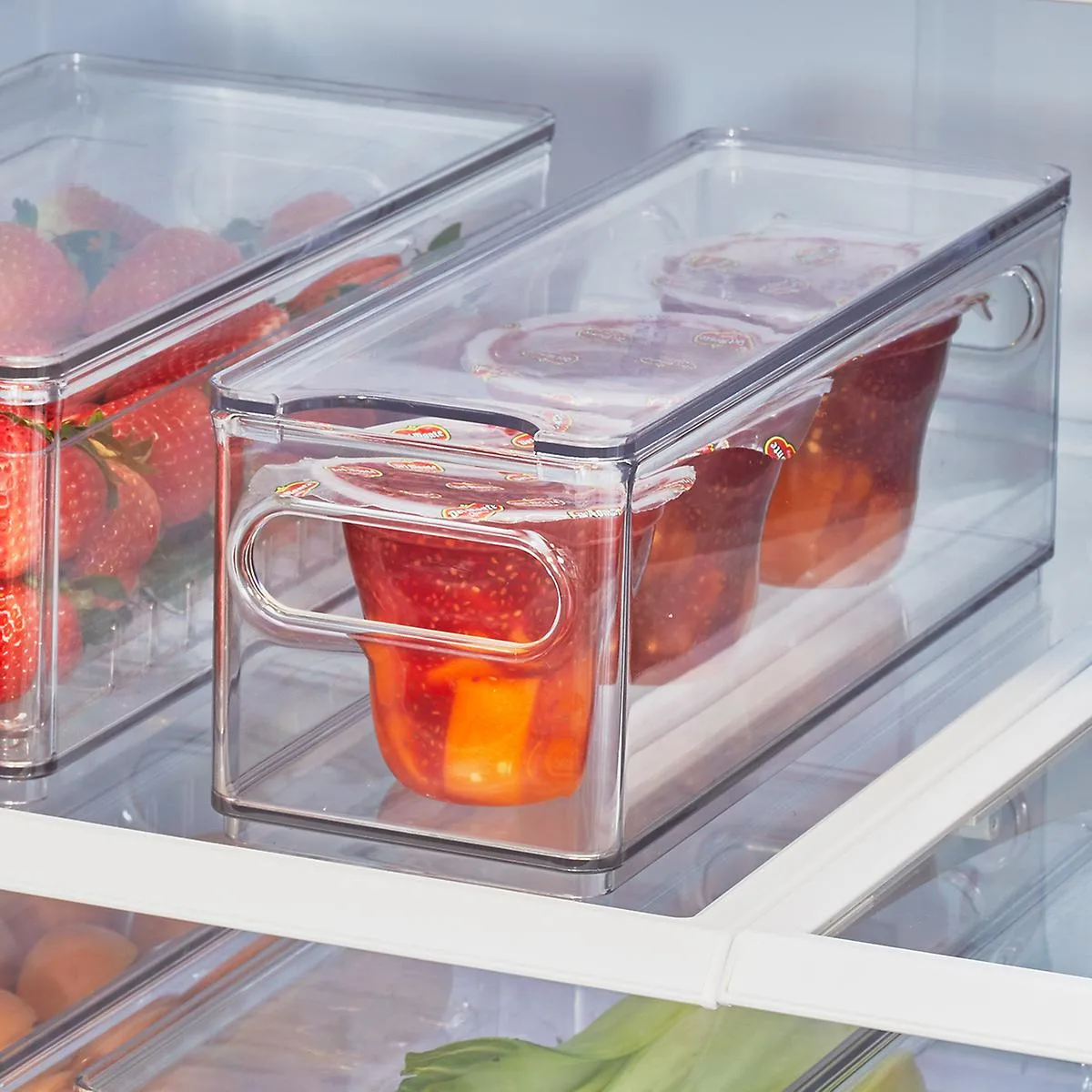 Perfect for smaller items like yogurt pouches and cups, applesauce pouches, or overnight oat jars, these narrow fridge bins are functional and stackable!
Can Organizer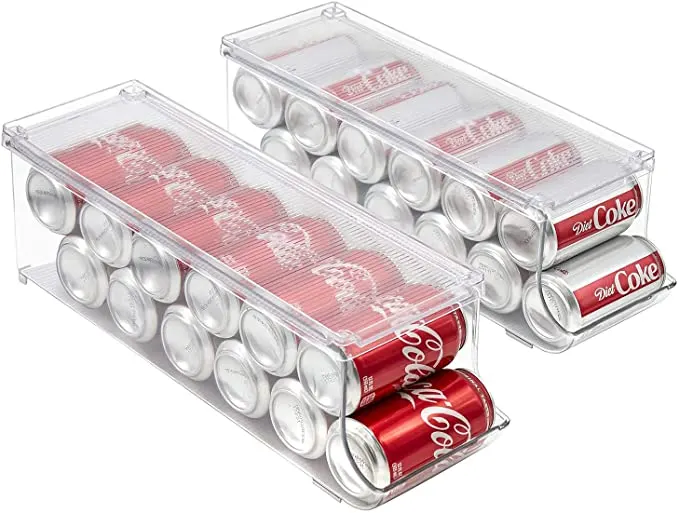 If you drink a lot of drinks from a can these Can Organizers are a huge space saver in your fridge! They can stack on top of each other and each hold 12 cans total!
Now you can have a cold drink without sacrificing storage space in your fridge.
Refrigerator Organizer Bins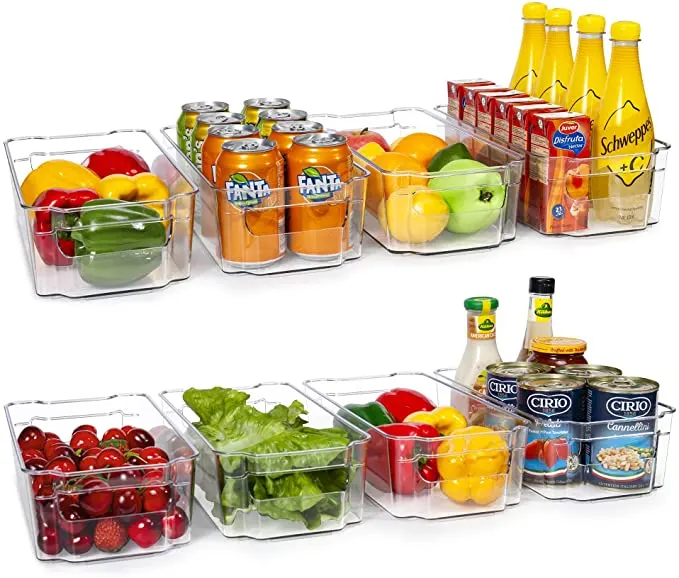 These Organizer Bins are an Amazon Best Seller and great for maximizing your fridge storage!
They are sturdy so they will hold up and have handles that make them easy to pull in and out of the fridge.
Plastic Egg Holder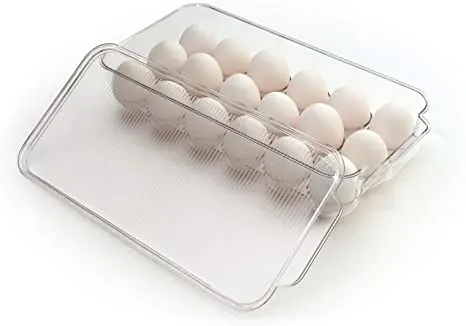 This Plastic Egg Holder is a great way to store your eggs in the fridge.
Say goodbye to those flimsy egg cartons! With this plastic egg carton, your eggs are much less likely to break and you can even stack other things on top of the carton.
Plastic Lazy Susan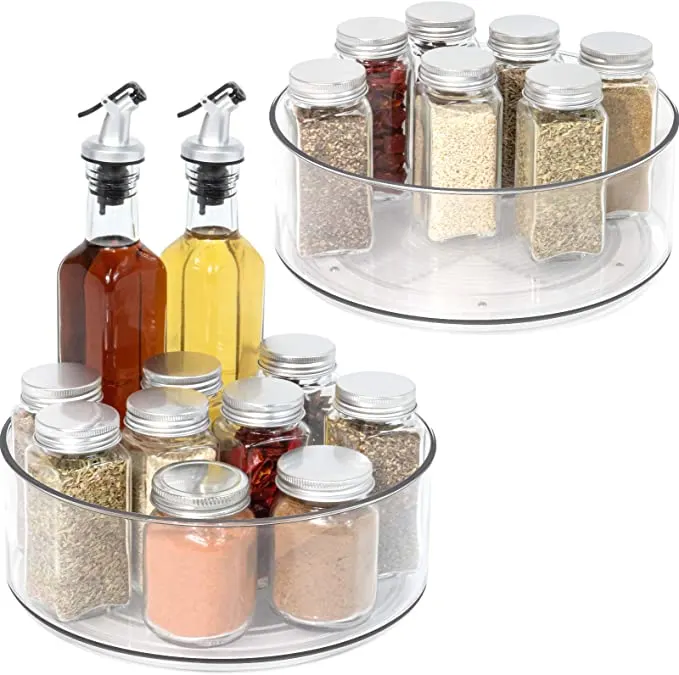 A Lazy Susan is a game-changer in the fridge!
You can store condiments or snacks in these and have easy access to them in the fridge and it will end up saving you lots of fridge storage space.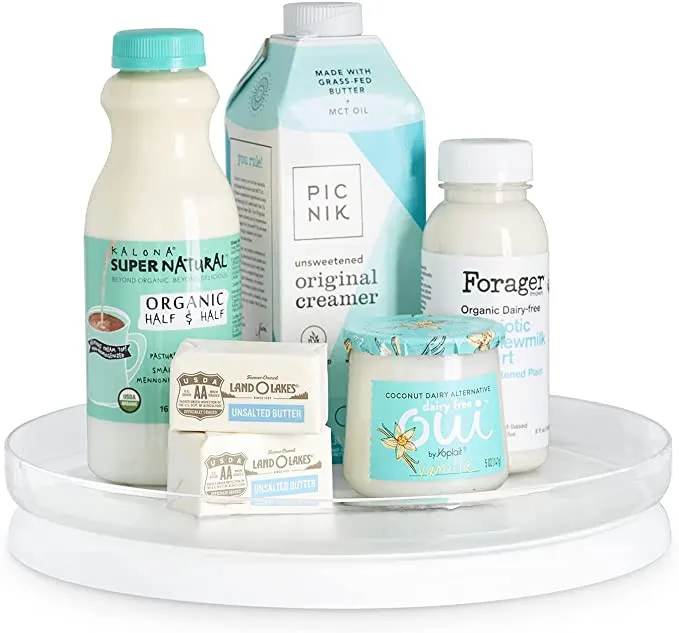 Vegetable and Fruit Storage Containers

This Vegetable and Fruit Storage Container is great for not only keeping your produce fresh but also for keeping your fridge more organized.
It comes with an adjustable divider and you can easily stack a couple of these to save space!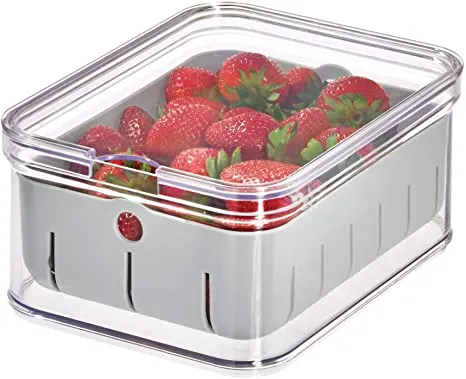 This Produce Storage Container is another great option for storing and keeping produce fresh!
It comes with a colander base to make washing super easy!
Organizer Bins with Lids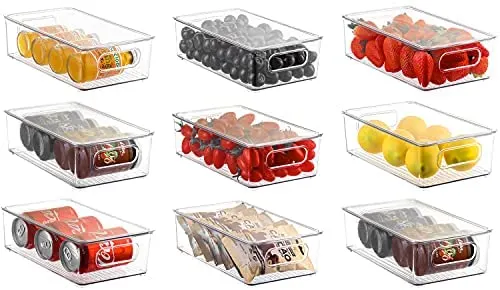 I love these Organizer Bins for fridge storage because they come with a lid making them easy to stack!
Yogurt Sliders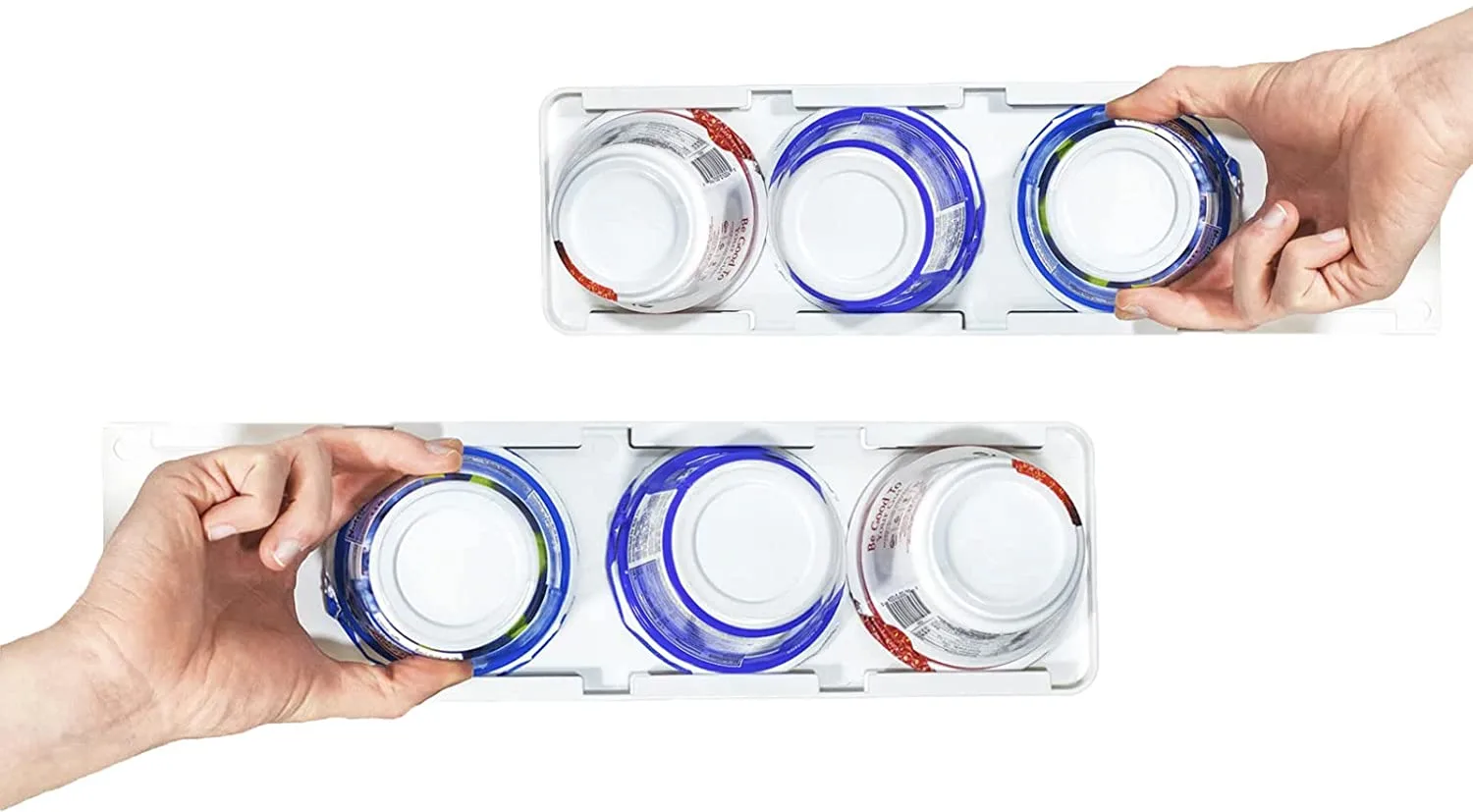 Install these yogurt sliders on the sides of your fridge, under the shelves, or within your fridge's side doors to maximize storage and save space!
These yogurt slider organizers fix to your fridge interior easily with 3M tape.
Clip-On Fridge Shelf Drawers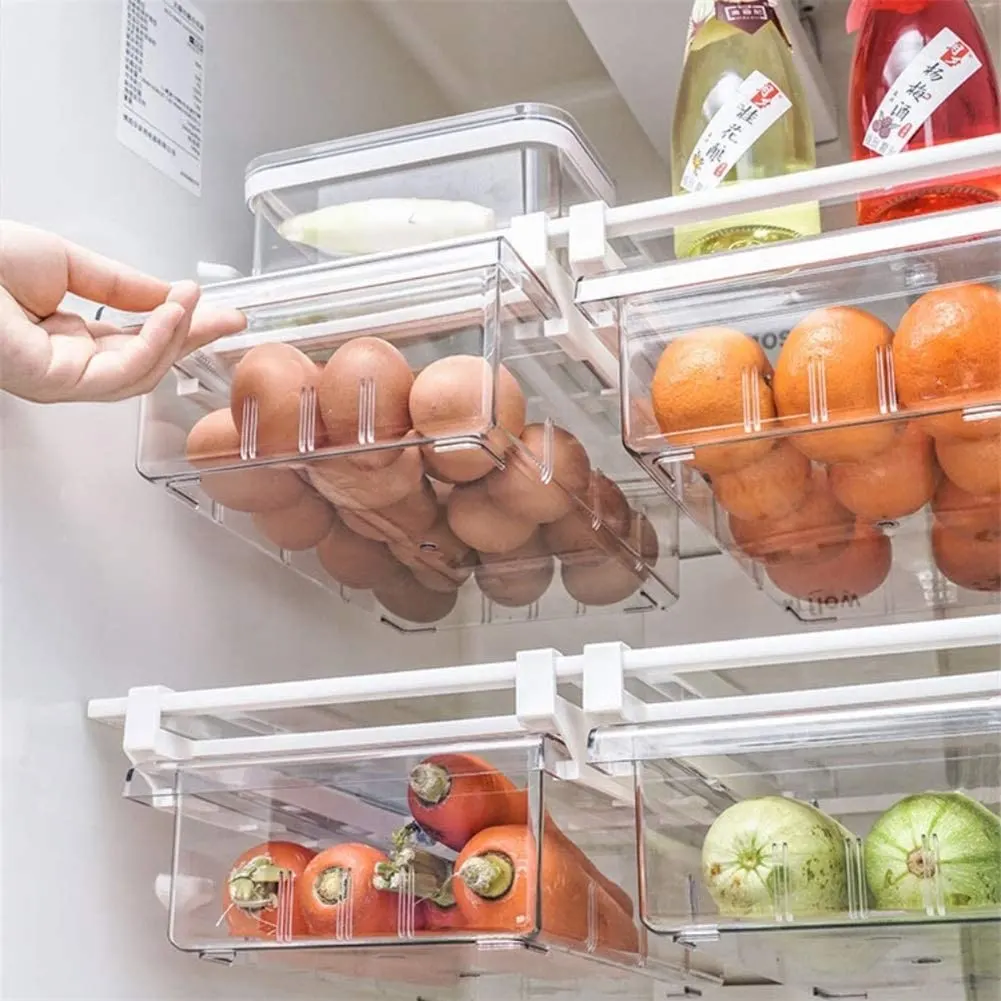 Perfect for using up the vertical space in your fridge and adding drawers for your fridge favorites, these drawers clip onto existing shelves, giving you more space!
Rollout Fridge Caddy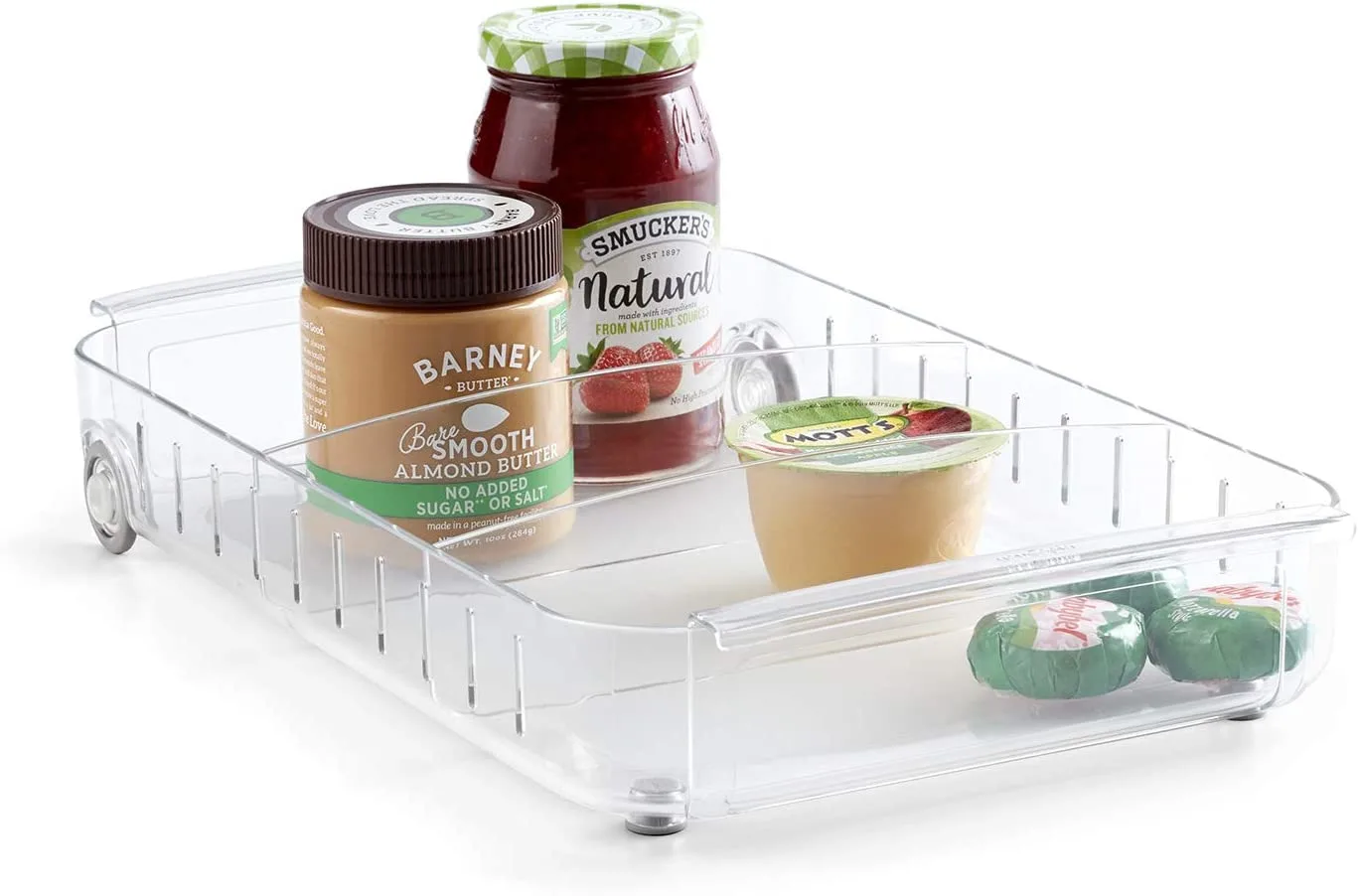 This rollout fridge caddy is great for storing smaller items that get used and replaced frequently!
You can also adjust the dividers to accommodate your favorite foods.
Here's another rollout caddy that's highly rated and great for storing smaller items…
Wine Storage Rack For The Fridge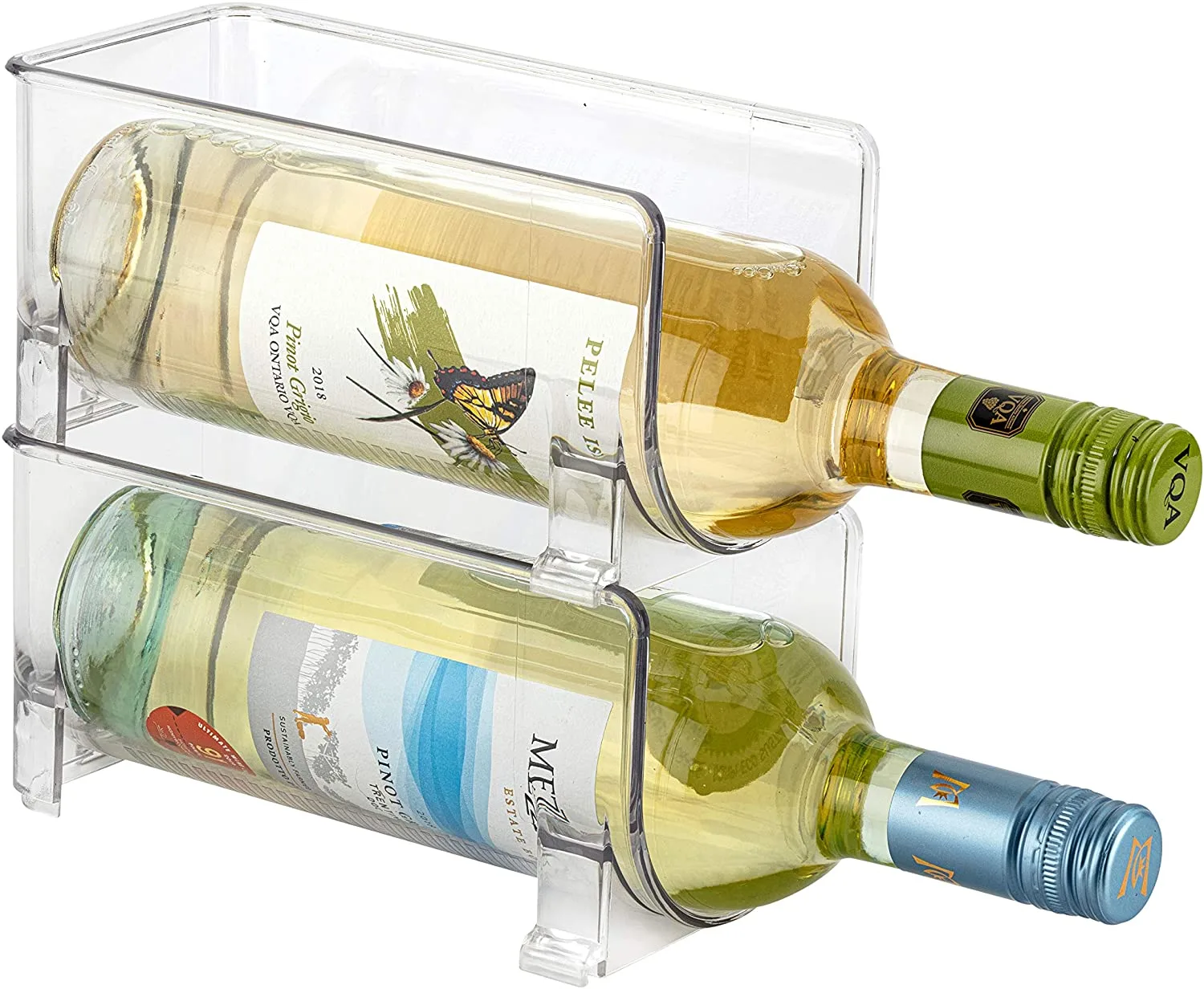 Stack your favorite wine bottles in your fridge with these stackable bottle racks!
These clear racks are also shatter-resistant, so they'll last longer.
Bag Holder Organizers For The Fridge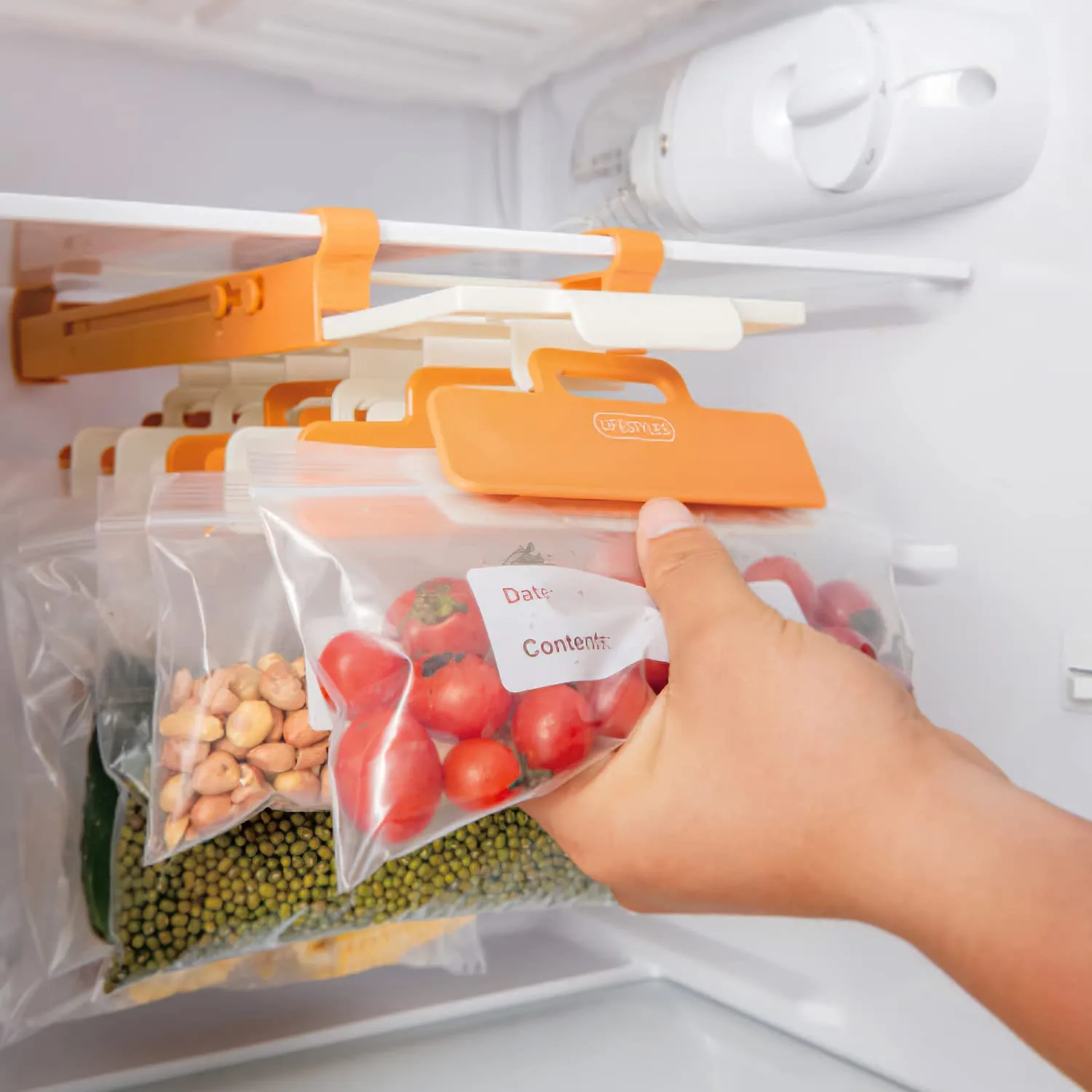 Tons of bags plaguing your fridge drawers?
Try this snap-on bag holder organizer for your fridge!
Simply add a clip to your bags and hang them!
Fridge Accessories That Help Keep You Organized
If you love those fridge interior ideas, check out these other fridge accessories I found…
Magnetic Spice Racks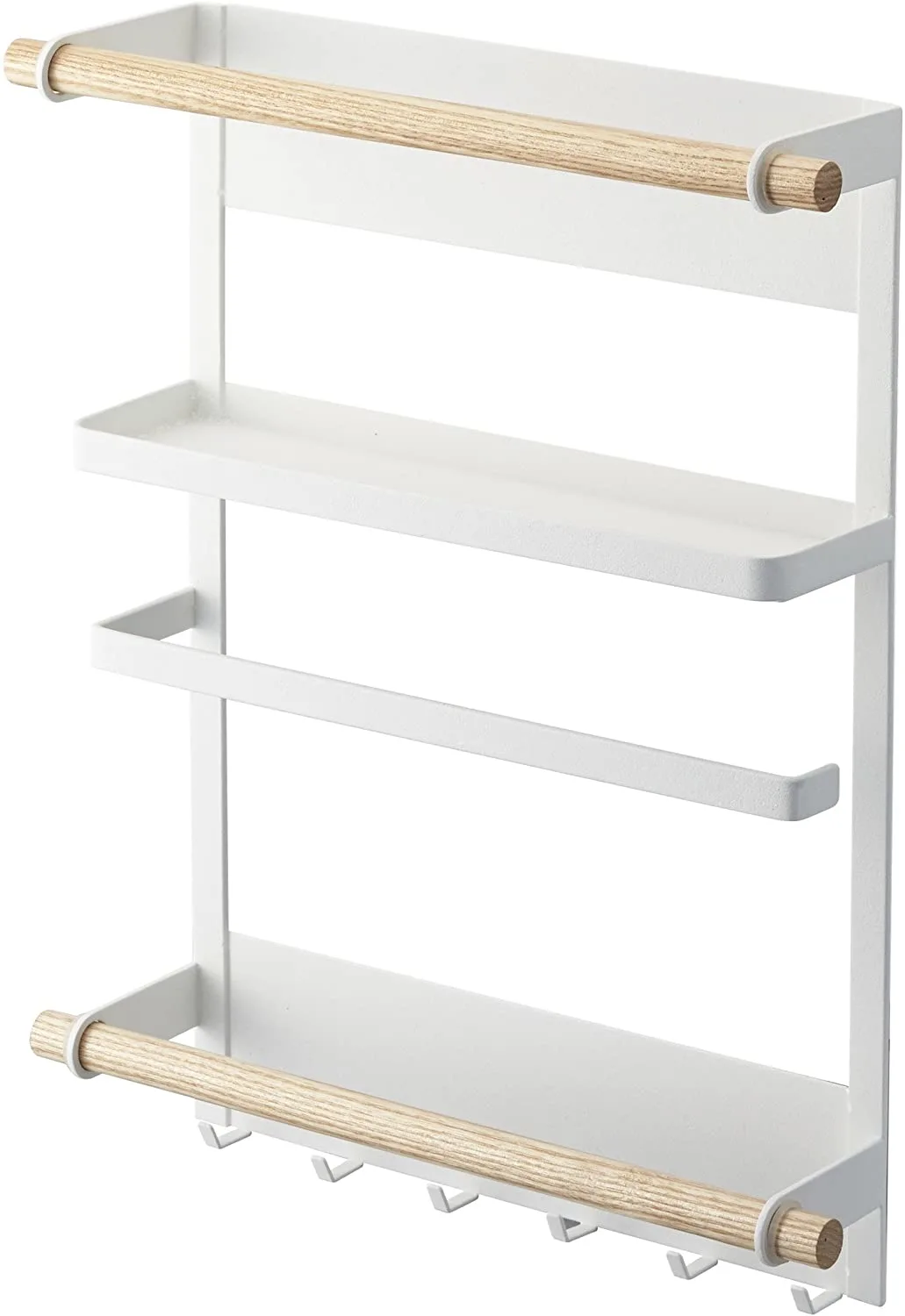 Perfect for smaller spaces – organize your spices with this gorgeous magnetic spice rack.
Just set it on your fridge and it will stick to it with magnets and store all of your favorite spices, oven mitts, and even paper towels!
Here's another magnetic spice rack you'll love…
Fridge Shelf Liners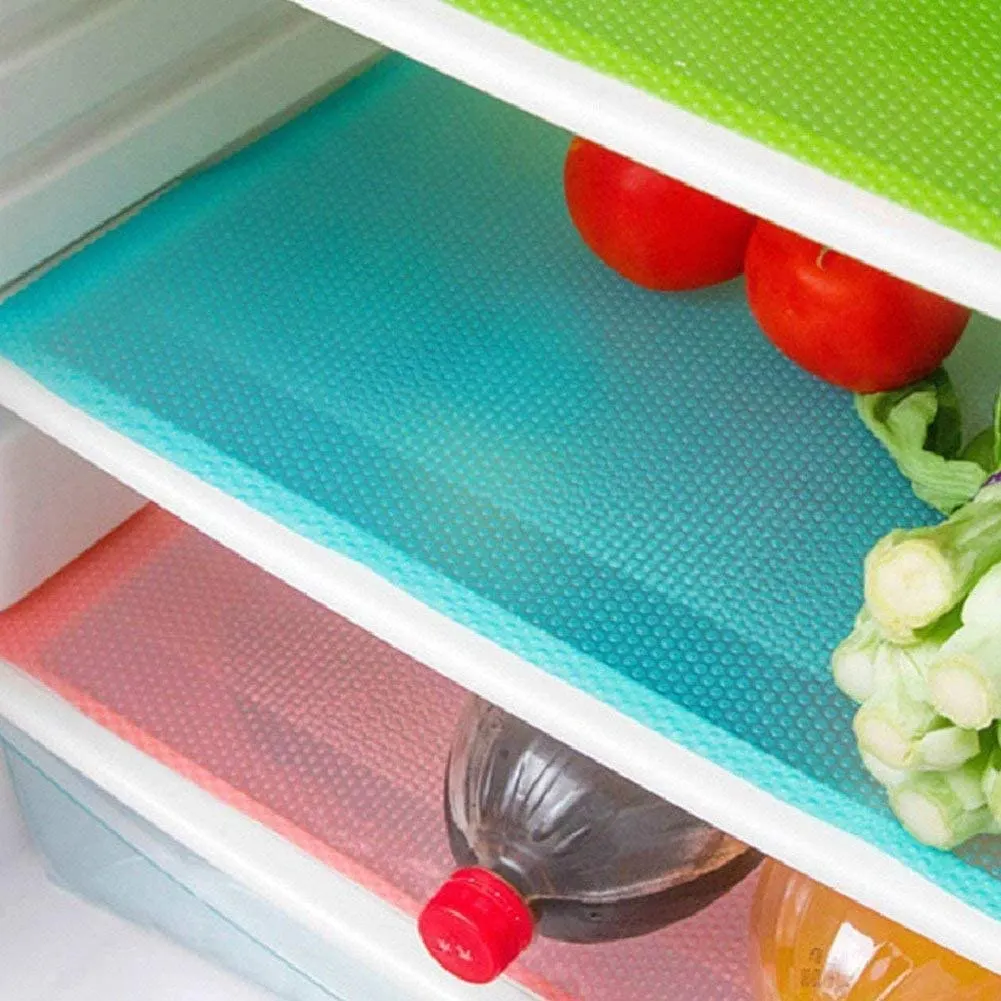 Decorate and protect your fridge shelves with these colorful shelf liners!
These shelf liners make cleaning up a breeze.
Magnetic Knife Holder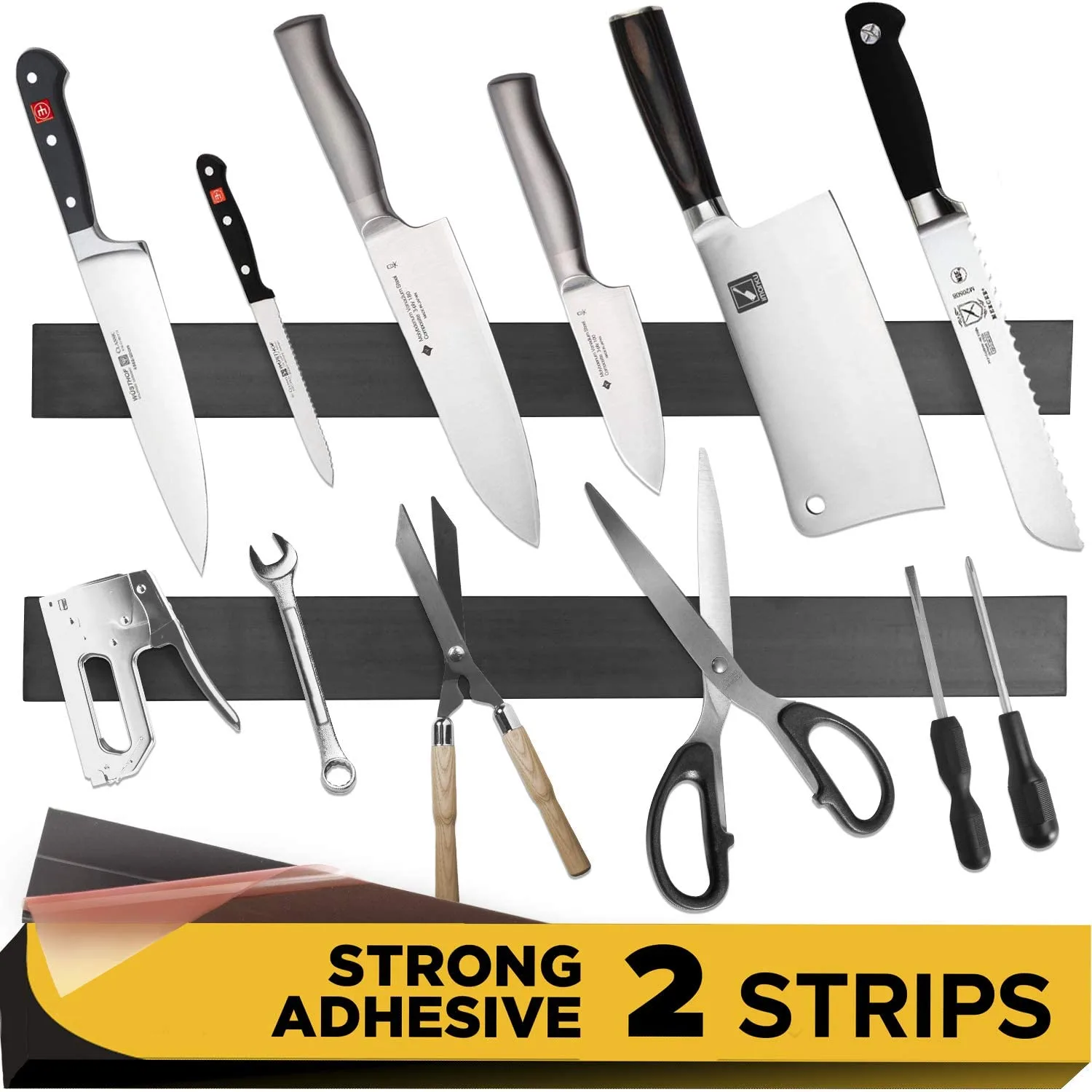 Adhere these magnetic knife holder strips to your fridge to help organize and store your knives. Great for a minimal counter space storage solution!
Magnetic Coffee Capsule Holder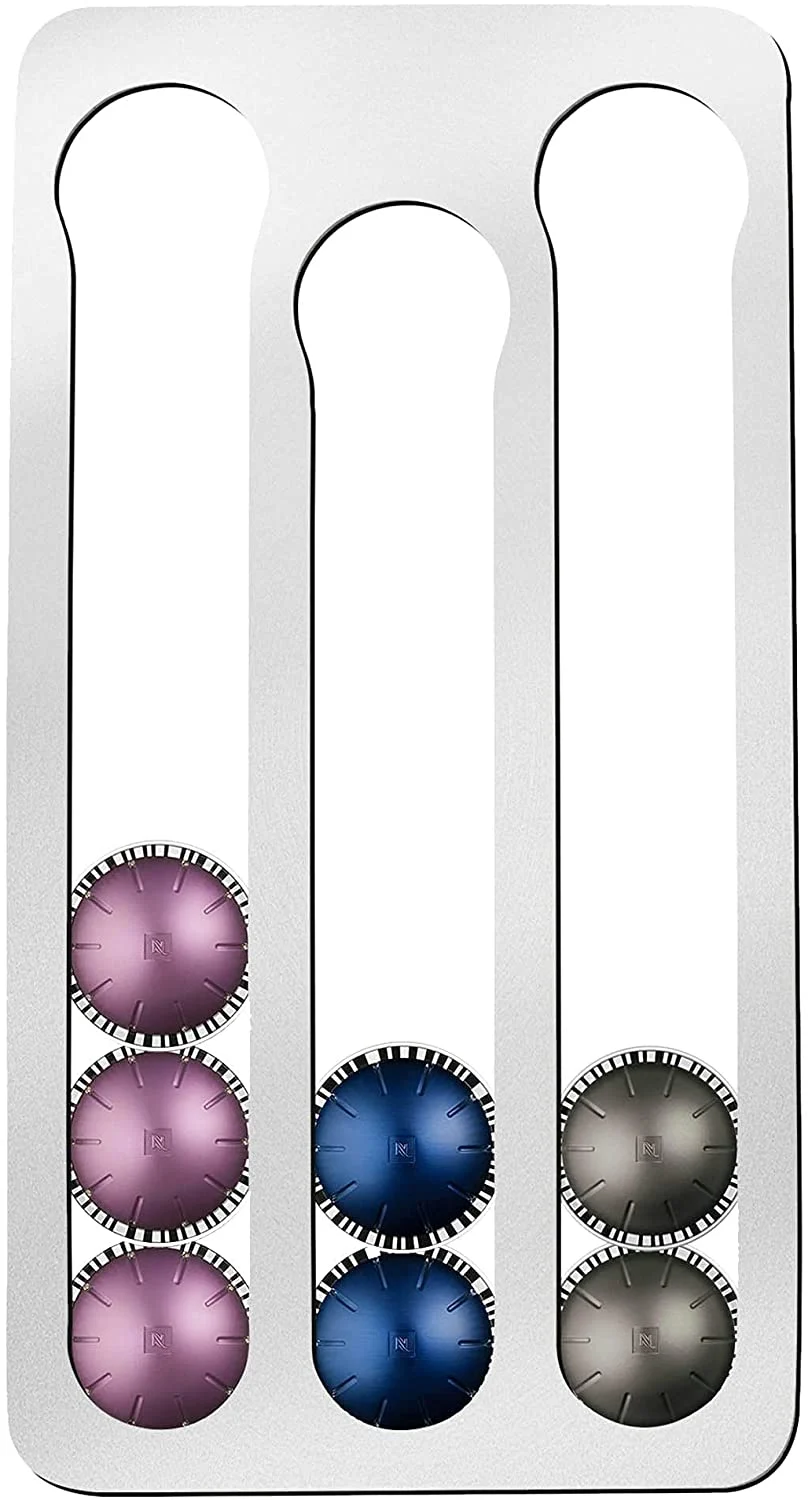 Store your coffee pod capsules in this handy fridge accessory!
It's magnetic, so it attaches to your fridge easily.
Your favorite capsules are ow within reach!
Magnetic Kitchen Conversion Chart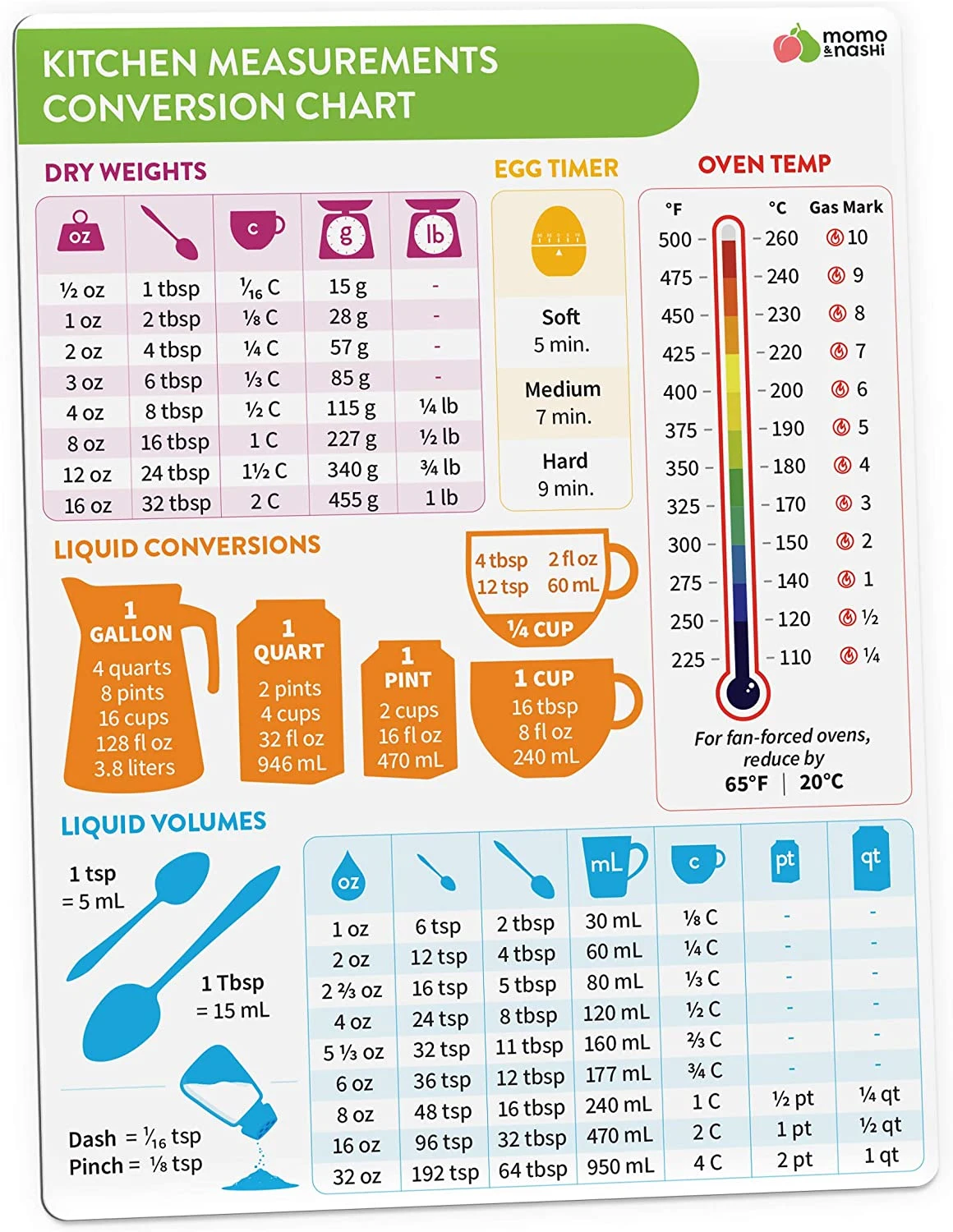 No need to Google kitchen conversions with this magnetic kitchen conversion chart!
Stick it to your fridge as a cheat sheet for the next time you are baking or cooking.
Weekly Planner Whiteboard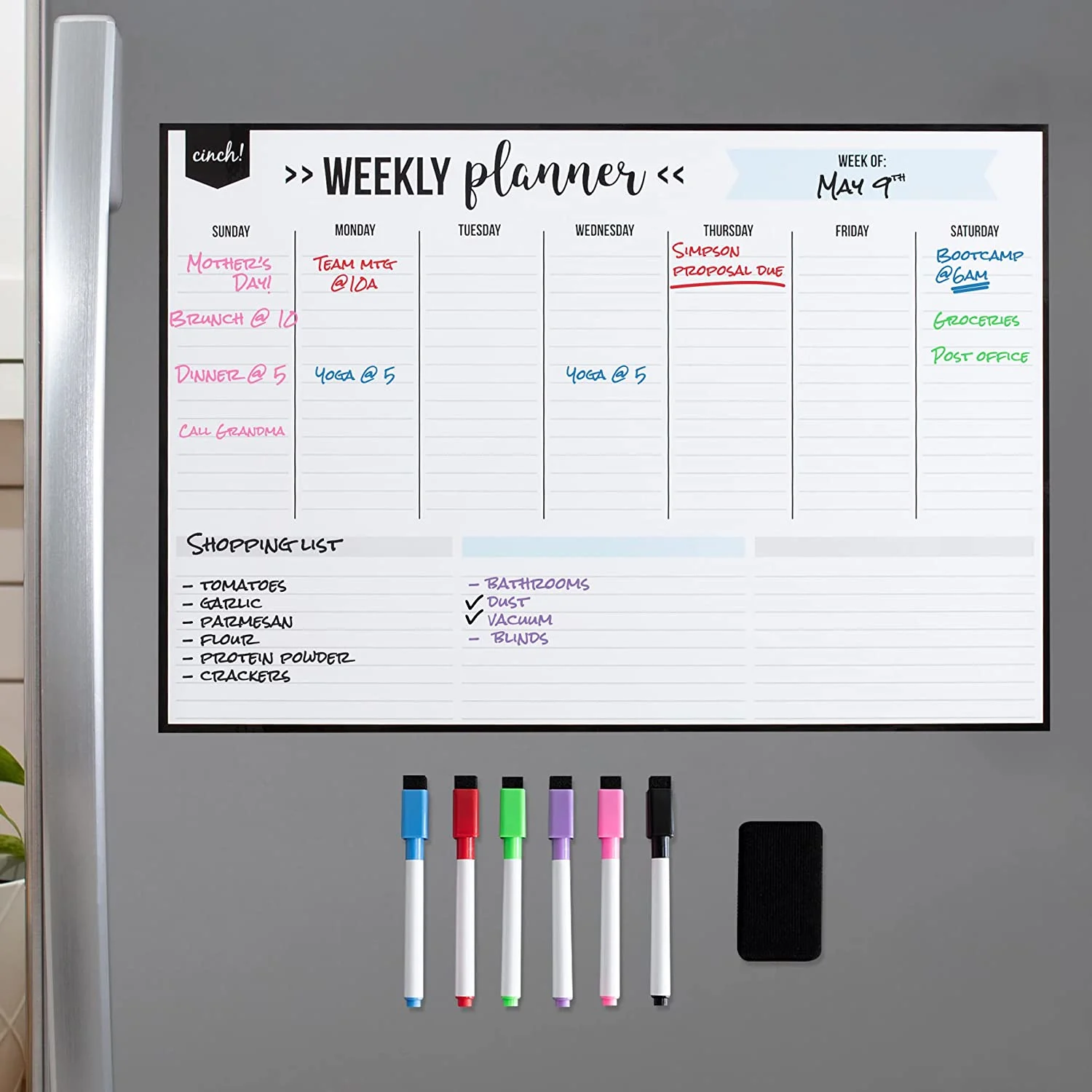 Plan out your week with this large magnetic weekly planner whiteboard!
You can plan out your schedule, family meals, and appointments, and make yourself a shopping list.
Sticker Fridge Labels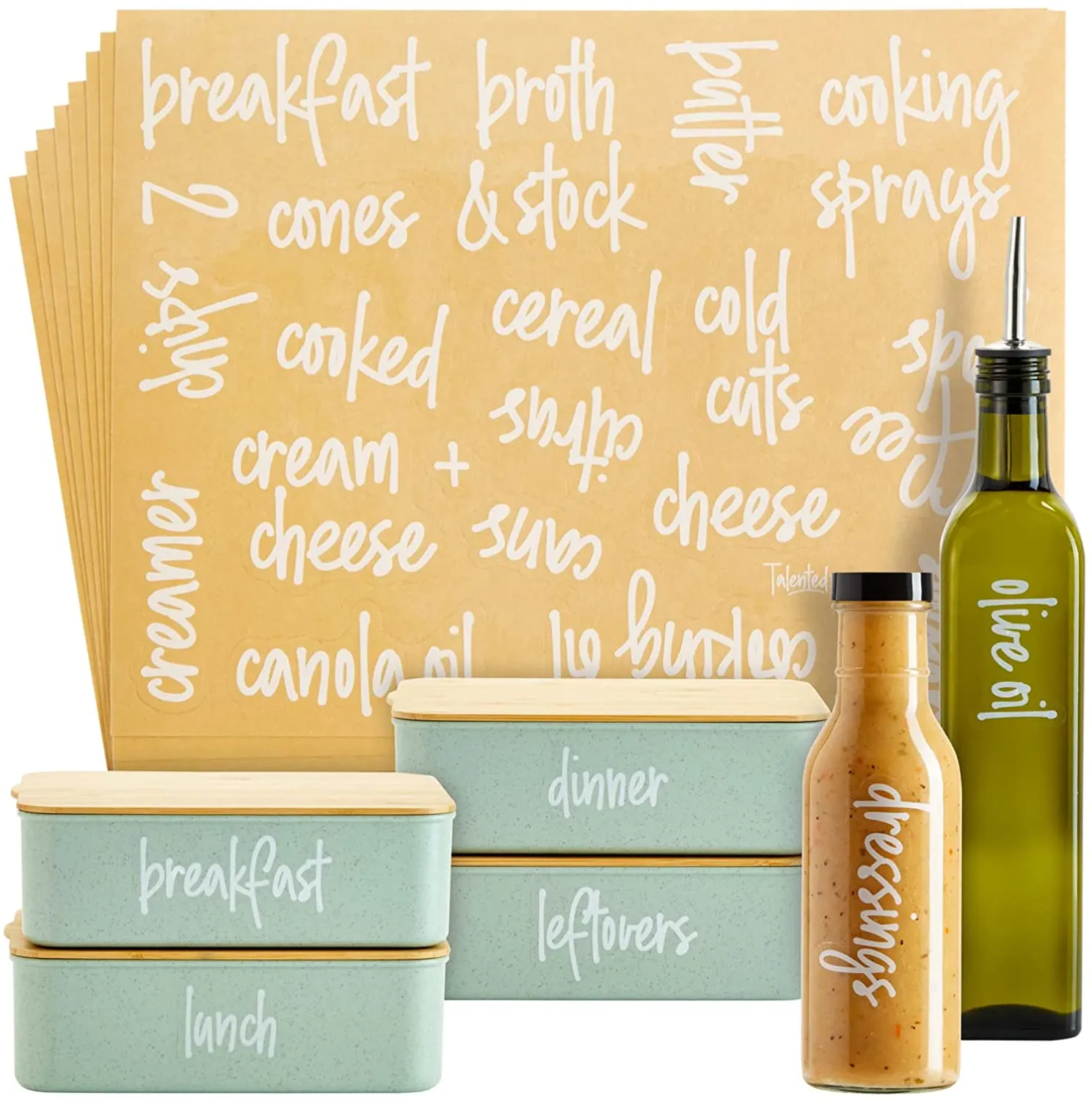 Add some stick-on fridge labels like these to your fridge bins, containers, drawers, and shelves to help you stay organized!