Here are our top 25 favorite toy organizers from Amazon to help you better organize this season…
---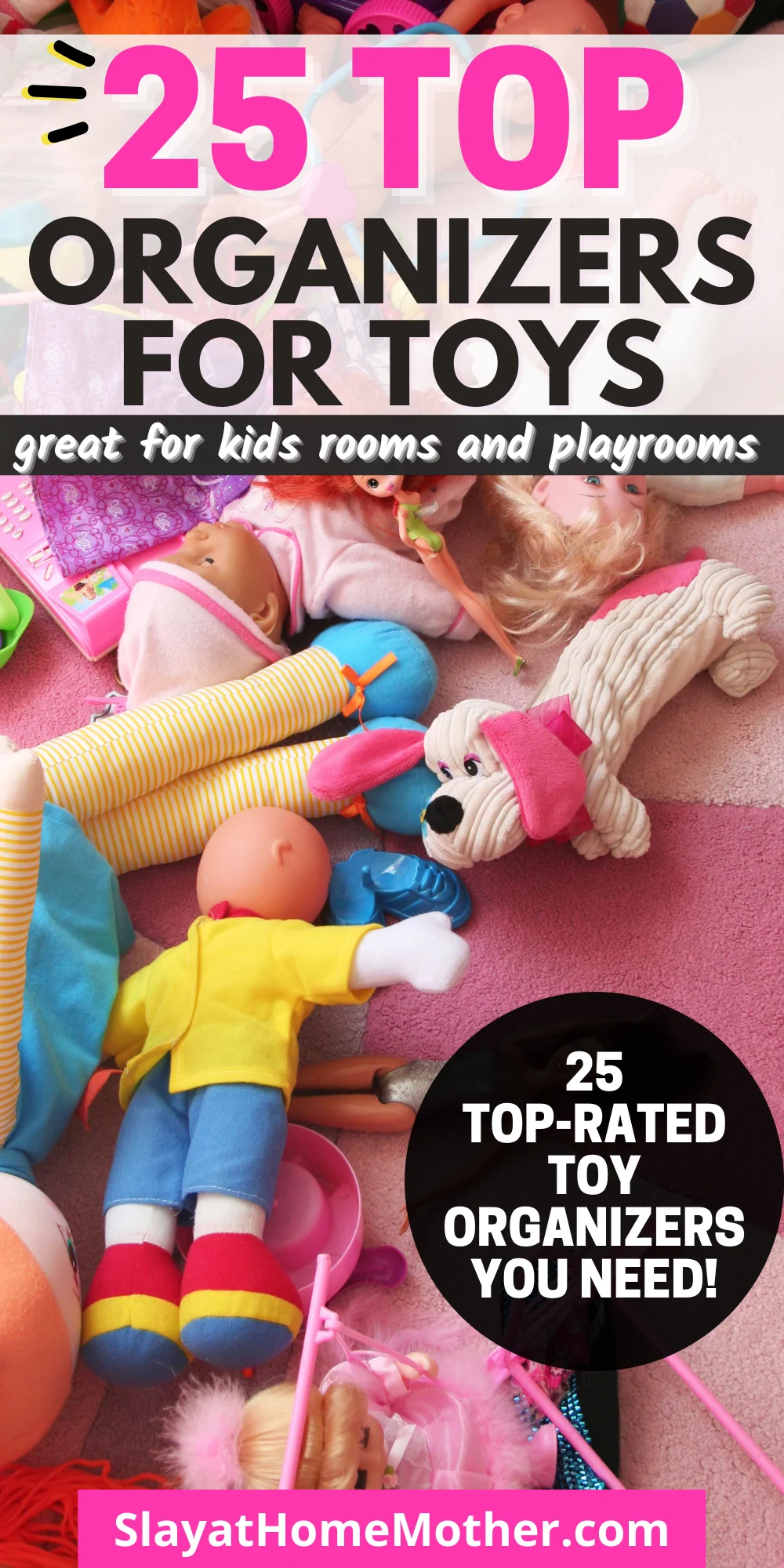 Need some organization inspiration for your child's bedroom or playroom?
In today's post, I'm sharing my favorite top-rated toy organizers that will help you better organize the toys in your home…
*This post contains affiliate links, however, all opinions are my own, as always.
Top 25 Toy Organizers
Wooden Toy Organizer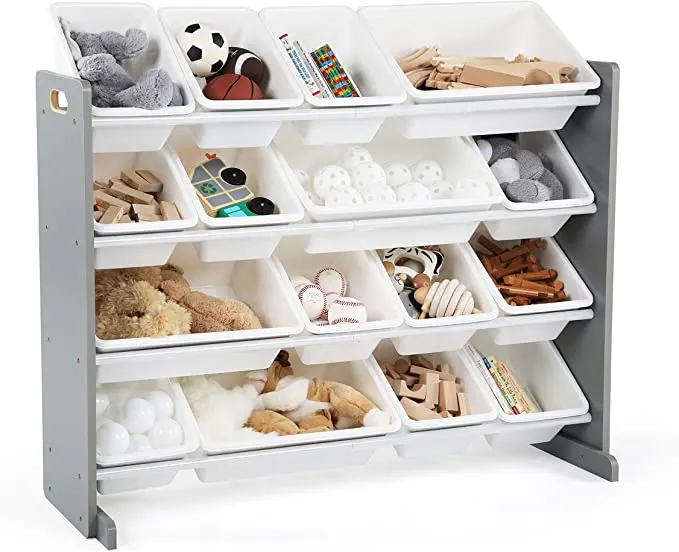 This Toy Storage Organizer is one of Amazon's Best Sellers and comes HIGHLY rated (almost 5 stars with over 18k reviews).
This is the perfect toy organizer because of all the bin options and since they are open they are easy to organize and see how everything is organized!
Plastic Stackable Clear Containers
These Clear Containers are great for organizing toys.
They are stackable making them great for saving space and I love that they are clear so you can easily see what is inside each container.
Toy Organizer with Cloth Bins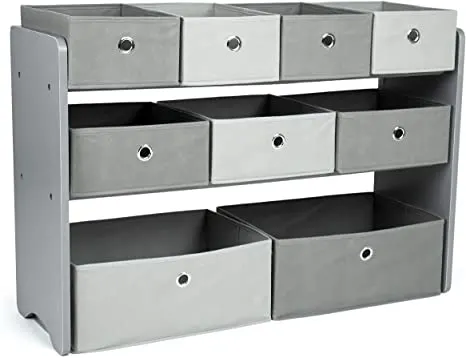 This Toy Organizer with Cloth Bins is another great solution for storing and organizing toys.
This organizer shelf comes with bins that are easily removed making play and clean up easy!
Plastic Storage Bins with Lid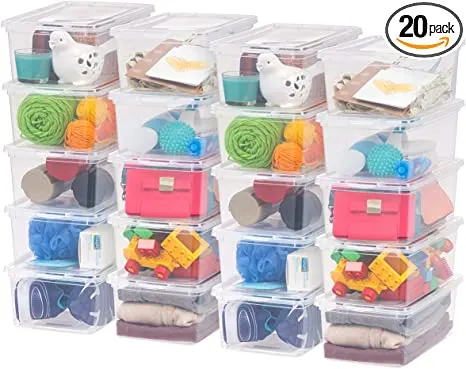 This pack of 20 Plastic Storage Bins with Lids is great for storing and organizing toys!
They come in a variety of sizes so you can perfectly match your needs.
Extra Large Toy Box

This Extra Large Toy Box is another Amazon Best Seller!
It is great to put in the kids' room or playroom and store some of the larger toys.
And when you no longer need it you can collapse it to store easily.
Stackable Storage Bins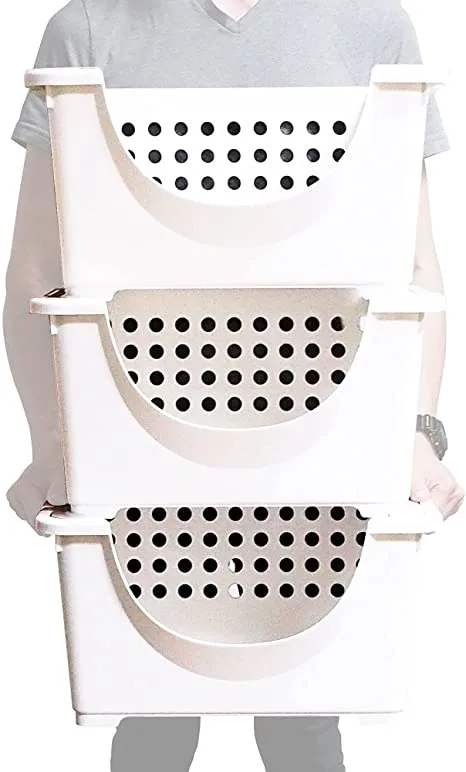 Stackable Storage Bins are the perfect way to organize and store toys.
Because they are stackable they save space but can be easily be pulled apart when it is time for play.
Bookshelf and Toy Organizer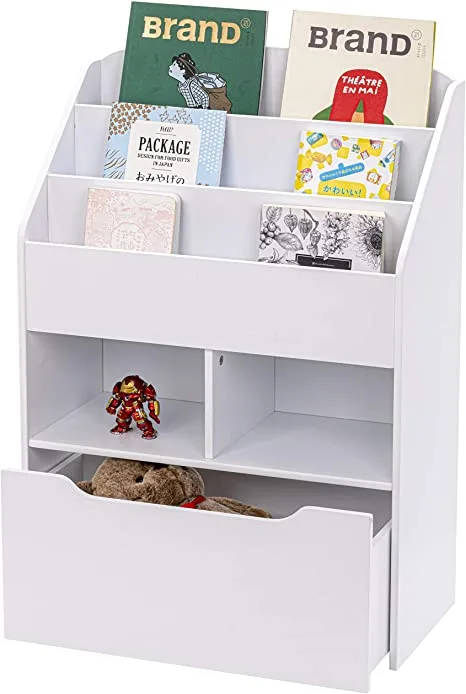 This Bookshelf and Toy Organizer is a great system to organize both toys and books.
This storage unit would fit perfectly in the kid's room or playroom!
Storage Bin with Handle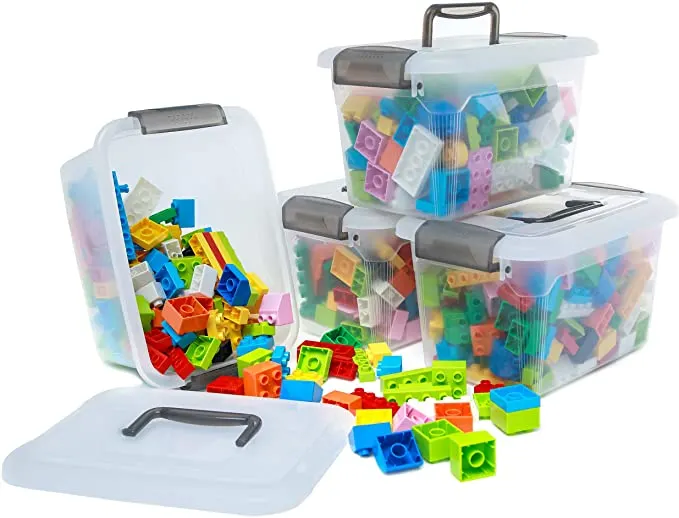 These Storage Bins with Handles are a great option for storing and organizing different toys.
The handles make it nice for the kids to grab the bin they want and easily carry it.
Magna-Tiles Storage Bin and Playmat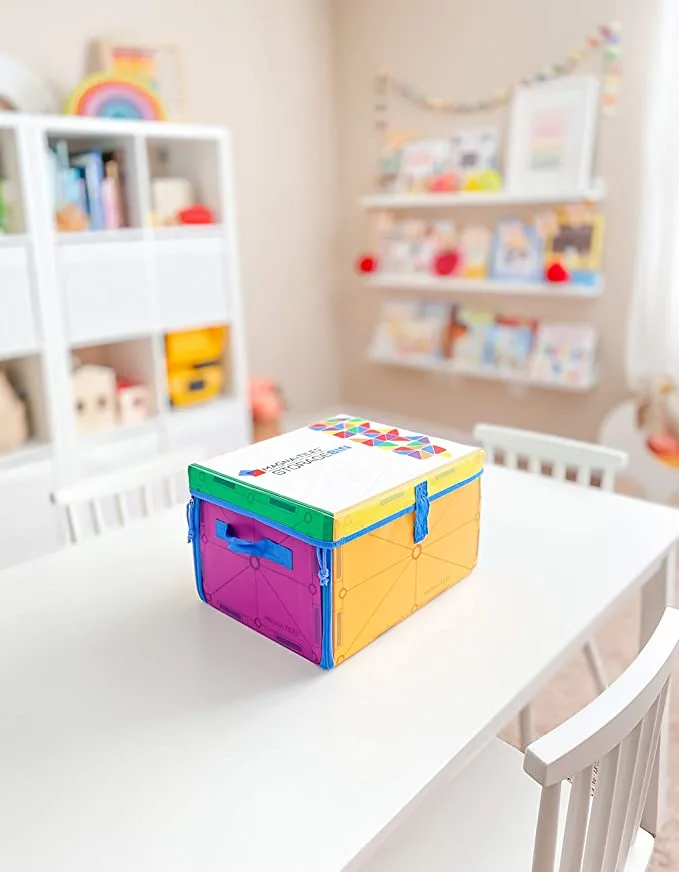 This Magna-Tile Storage Bin and Playmat is the perfect organization solution if you have Magna-Tiles.
This is a fun way to easily store Magna-Tiles while also making them easy for kids to play with and clean up.
Metal Wire Storage Rolling Cart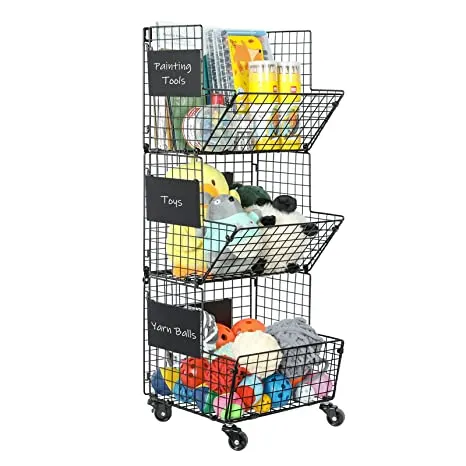 This Metal Rolling Storage Rack would be perfect for storing outdoor toys…all of your outdoor sports gear, chalk, jump ropes, etc.
Organize your toys in this rack and then you can roll them to whatever space you need.
Fabric Storage Bins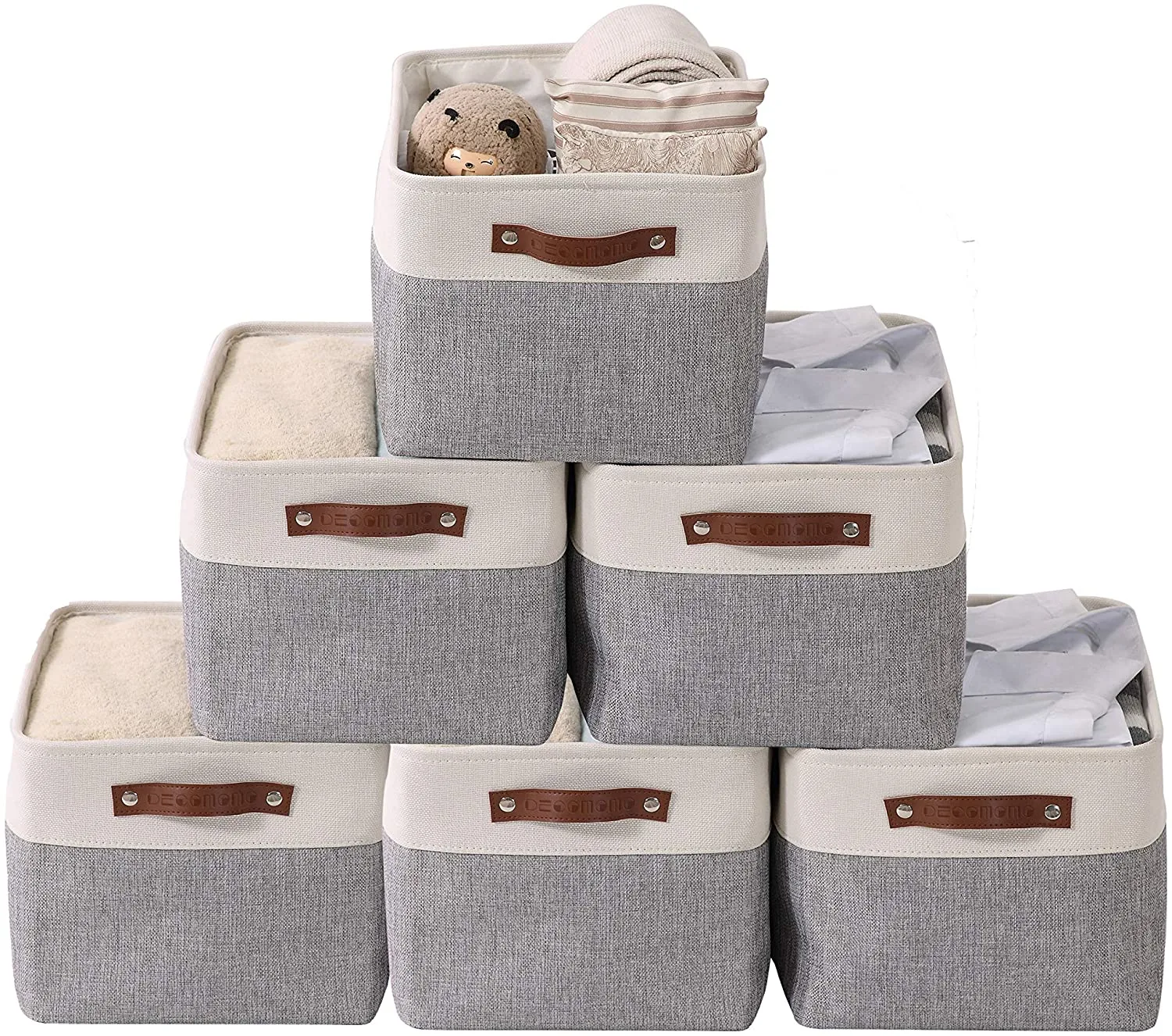 These Fabric Storage Bins are so versatile!
They can be used for any type of storage but are so cute to add to a playroom and help store toys.
Small Cubby Bins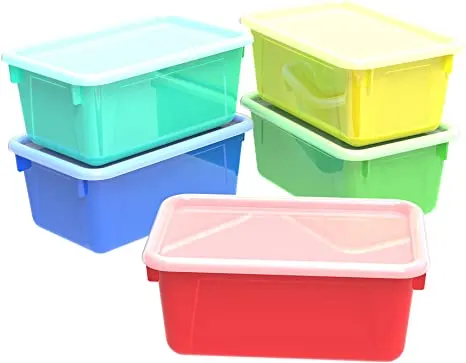 This set of Plastic Small Cubby Bins is a great option for organizing toys.
The snap-on lids make them easy to get in and out of and they are fun colors that the kids will love!
Toy Hammock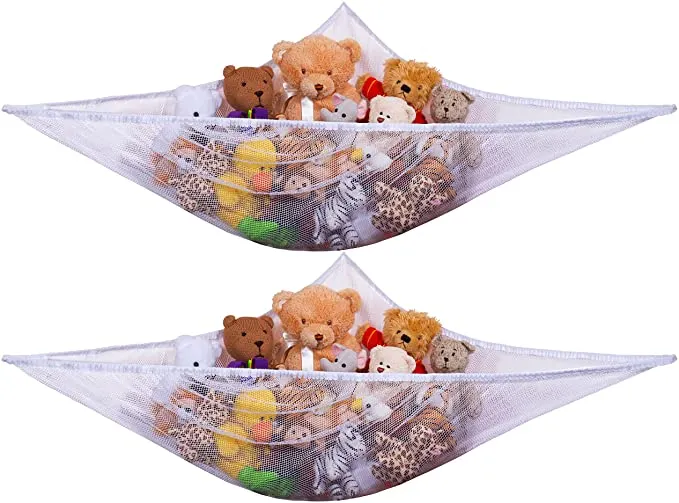 This Toy Hammock is perfect for organizing all of the stuffed animals that kids have.
These hang on the wall which means they save any floor space.
Toy Mesh Bags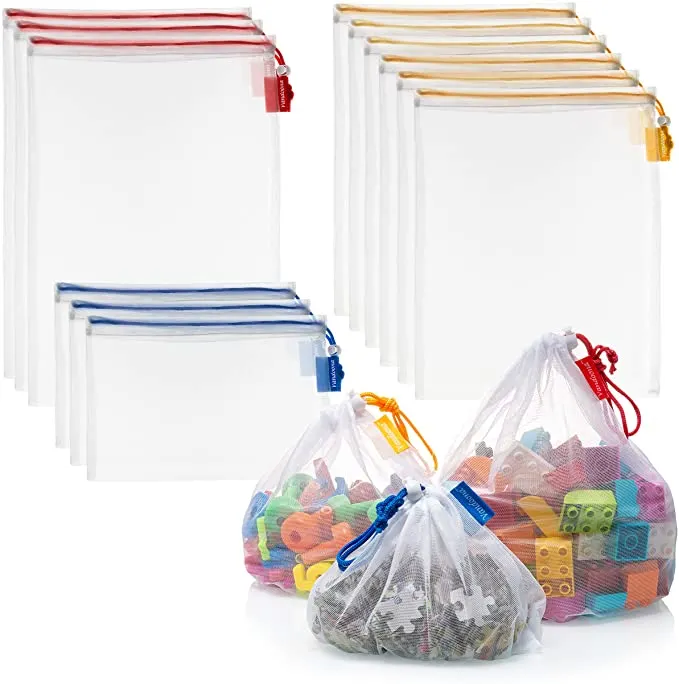 This set of 12 Washable Mesh Bags is great for keeping all those little pesky toys together.
Think puzzles, marbles, game pieces…you get the idea!
Large Cotton Rope Basket

This Large Cotton Rope Basket is perfect for the playroom!
It is easy to store all those bulky toys and help keep the area clean and clear.
Slide Away Toy Storage and Basket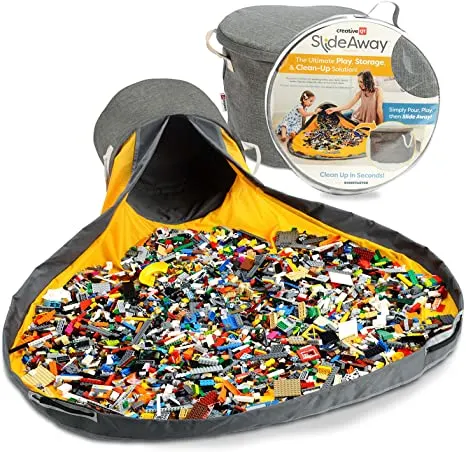 This Slide Away Toy Storage Basket is perfect for toys with a million pieces, like Legos!
Store the toys in the basket section and when your kids want to play with them they can slide them out onto the mat which makes clean-up time much easier.
Plastic Organizer Bins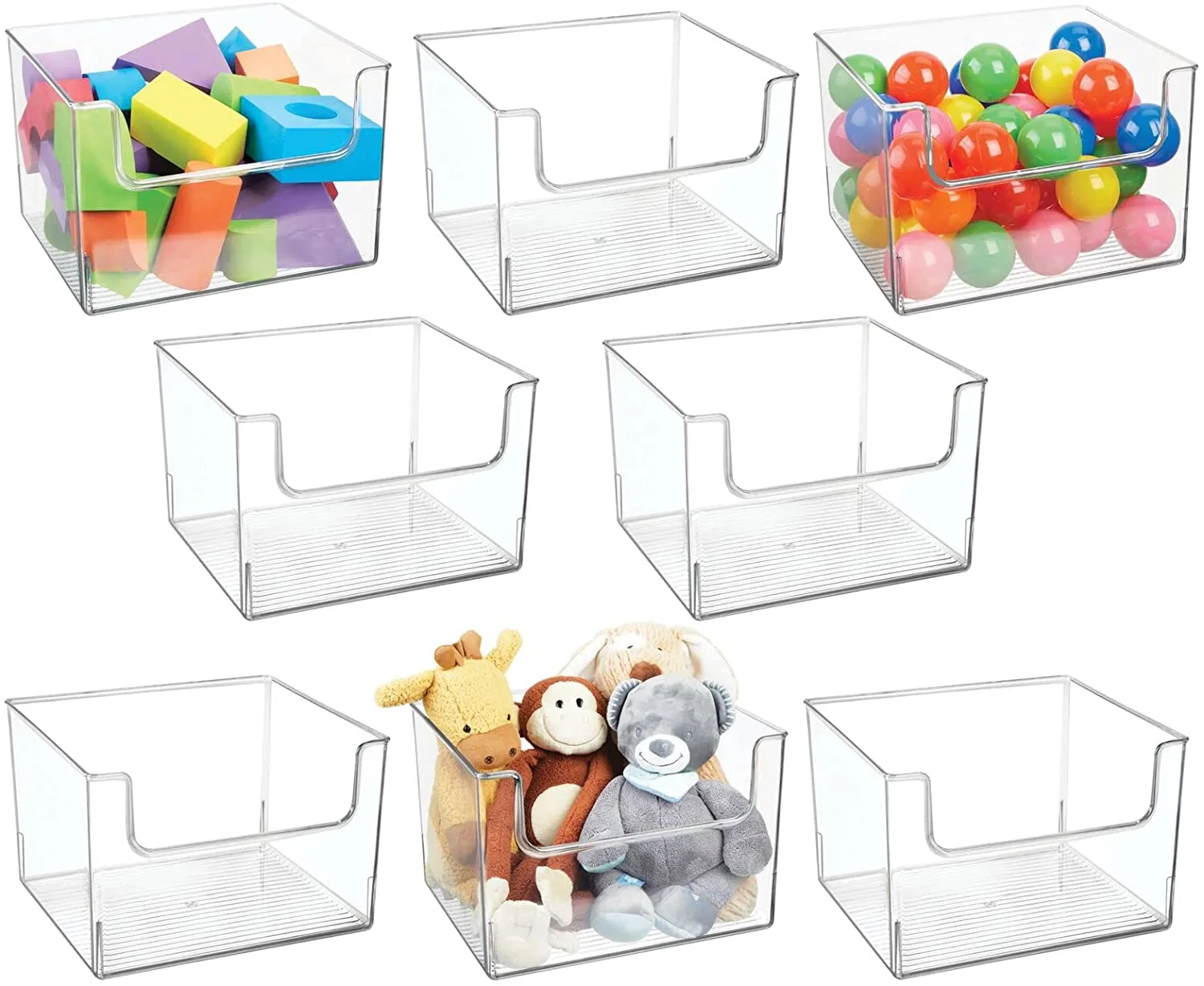 Plastic Organizer Bins are a great option for toy storage!
They can sit on shelves or in a cube storage unit and your kids have easy access to their toys and know exactly what is in each bin.
Plastic Stackable Storage Baskets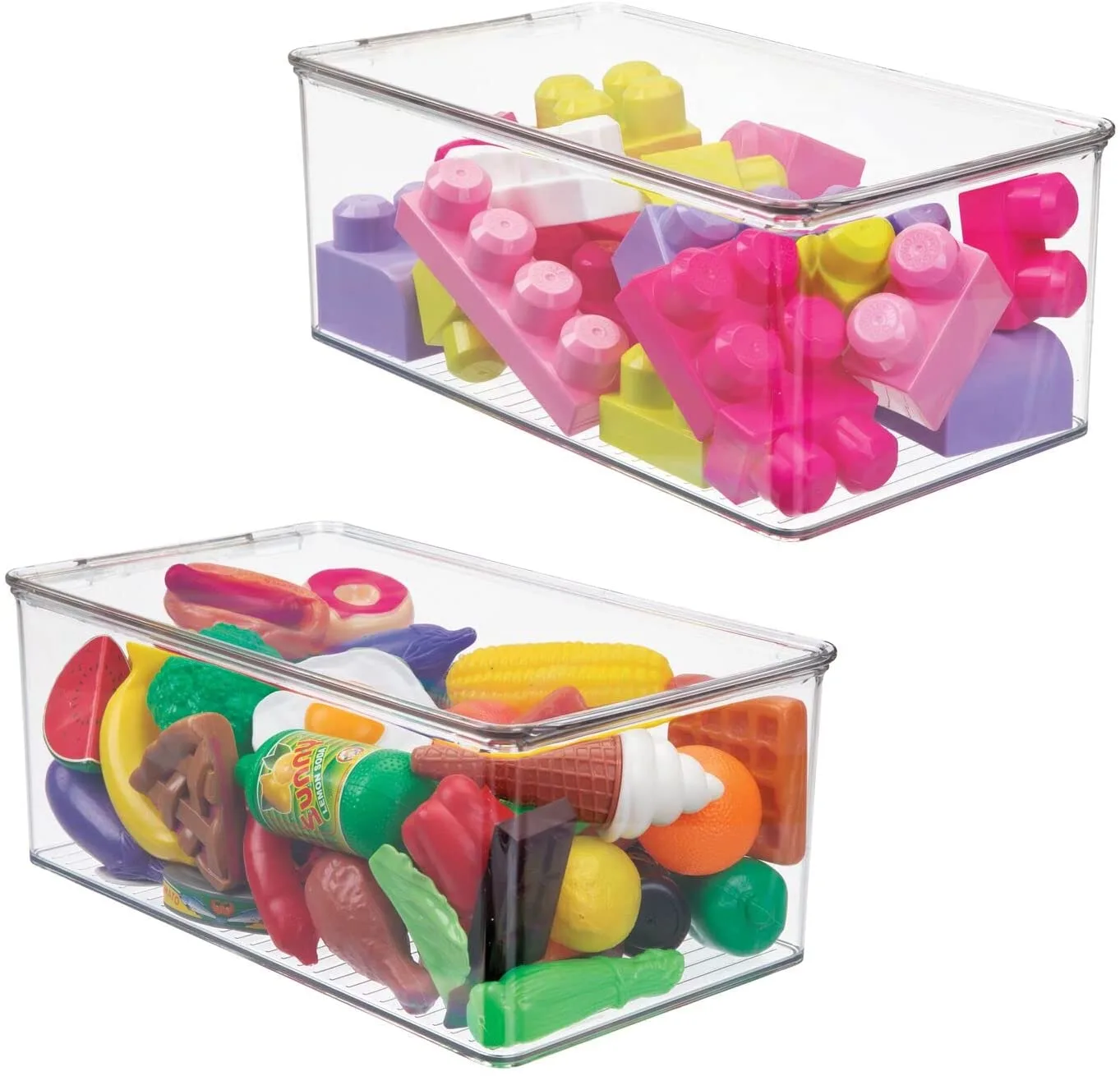 These Plastic Stackable Storage Baskets are another great option for storing toys. When you organize toys in these you can store them away and easily know what is in each box.
Storage Unit with Drawers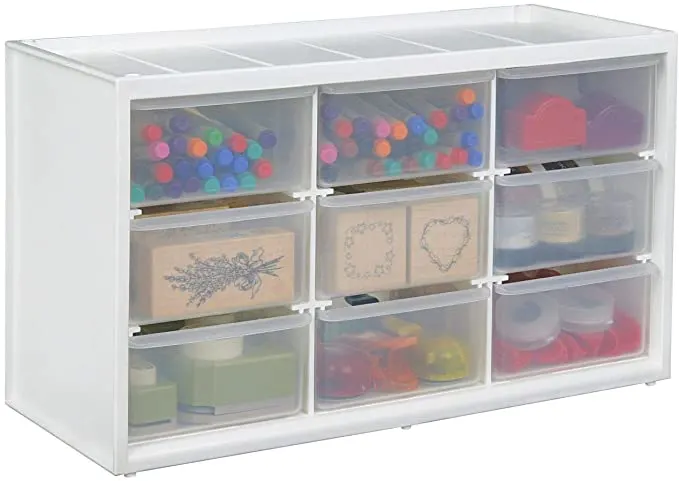 This 9 Drawer Storage Unit is great if you are looking for something with drawers to pull in and out.
You can nicely store toys in each drawer and since the drawer are see-through you can see what is inside each drawer.
Garage Sports Equipment Organizer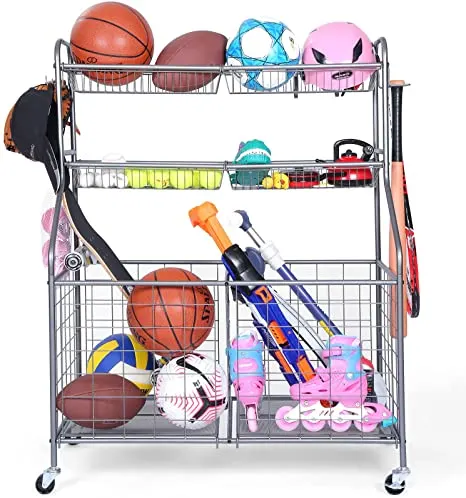 Saw goodbye to a garage full of toys and sports equipment.
This Sports Equipment Organizer is a great solution for keeping all the toys, balls, and other sports equipment in one location.
And it can roll around making it easy to roll outside when it is playtime.
Tub Cubby Bath Toy Storage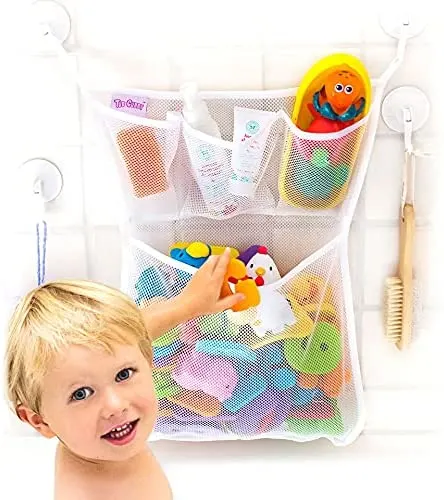 The Tub Cubby Bath Toy Storage is a great way to keep all those bath toys in one area!
It is nice and large so it can easily store all the bath products along with the toys.
Hanging Bath Toy Storage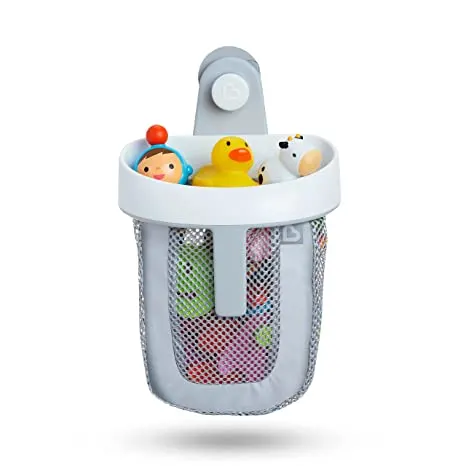 This Hanging Bath Toy Storage is a great addition to your bathtub especially if you only have a handful of toys you need to store.
The mesh bag helps to make sure that toys can properly dry.
Bath Toy Basket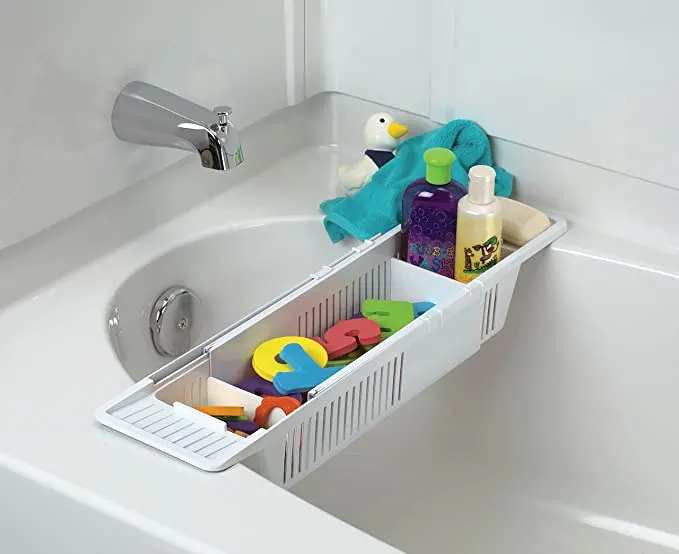 A Bath Toy Basket is a great option for storing toys and bath products.
It is easily accessible for the kids when they are in the bath and you can remove it easily if you need.
Mesh Bath Toy Organizer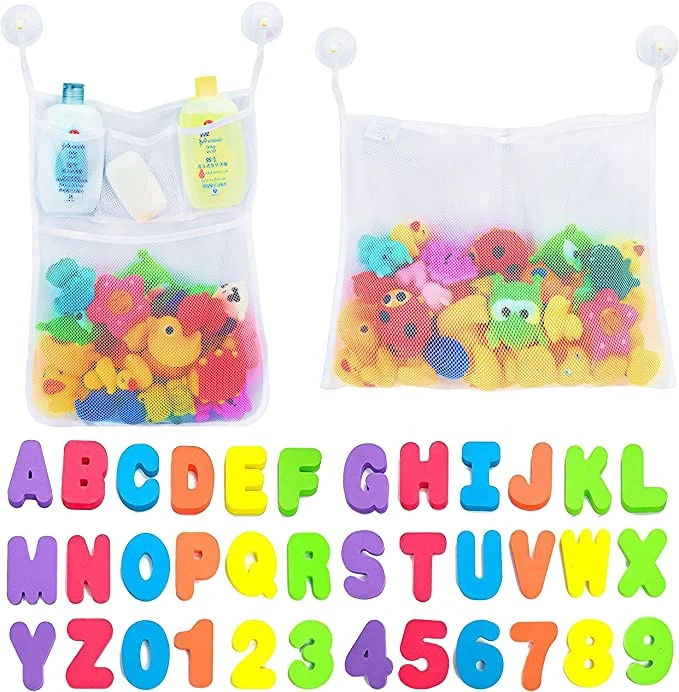 This set of 2 Mesh Toy Organizers is perfect for the bath toys that take over the bath!
These bags you can place anywhere on the side of your shower wall and the mesh fabric helps toys dry so that they do not mold.
Toy Shower Caddy

This 3 tier Toy Shower Caddy is another great option for bath toy storage.
This caddy can hang on the side of the shower wall so that toys are out of the way when they aren't being played with.
---
Which of these toy organizers do you use, or want to use? Let me know in the comments below!