Sharing some of my top favorite Pantry Organizers in a new segment I'm calling Friday Favorites…
---
Spring cleaning season is here, and in today's post, I'm sharing some helpful organizers for your pantry!
These pantry organizers are helpful in saving space, containing like items, and making the most of the shelves you have.
One of my biggest tips when it comes to organizing a space is to thoroughly measure your pantry.
Draw yourself a quick sketch (it doesn't have to be pretty, but be sure to accurately get how many shelves are present, etc. ) and grab a measuring tape.
Note the height, width, and DEPTH of each shelf.
The depth, if you couldn't tell from me putting it in all caps, is the most important measurement and one that people often forget.
Taking accurate measurements of the space you're working with will be extremely helpful in dictating what organizing supplies will work for you, and what won't.
The second bit of advice I would tell you is to take inventory of your food items.
How much flour, cereal, snack foods, cans, pasta, and paper products do you keep in your pantry?
Make yourself a neat list on notebook paper – you can even create columns for different categories to help you keep track of everything.
I like to start from the bottom floor area when I'm taking inventory of a pantry, and work my way up each shelf, noting what's kept.
If you're working with a professional organizer, keep the foods on the shelf like you normally do.
You can do a little dusting and vacuuming before they get there, and help out by tossing expired foods (fewer man-hours you'll have to pay them for), but they'll need to see what foods and items you normally store on the shelves so they can accurately organize your shelves for you.
If you hide certain foods or try to act like you're eating tons o granola bars when there are really packs of donuts on the shelves regularly, they won't have all the information they need to adequately help organize your space.
And, honestly, they've seen worse than your donuts.
They don't care – they just want to help you and make you feel in awe when they're done! 🙂
They really want to create a system that works for you and your family – not something you'll resent and be unable to keep up with months later.
On to the organizers…
*This post contains affiliate links, however, all opinions are my own, as always.
Favorite Pantry Organizers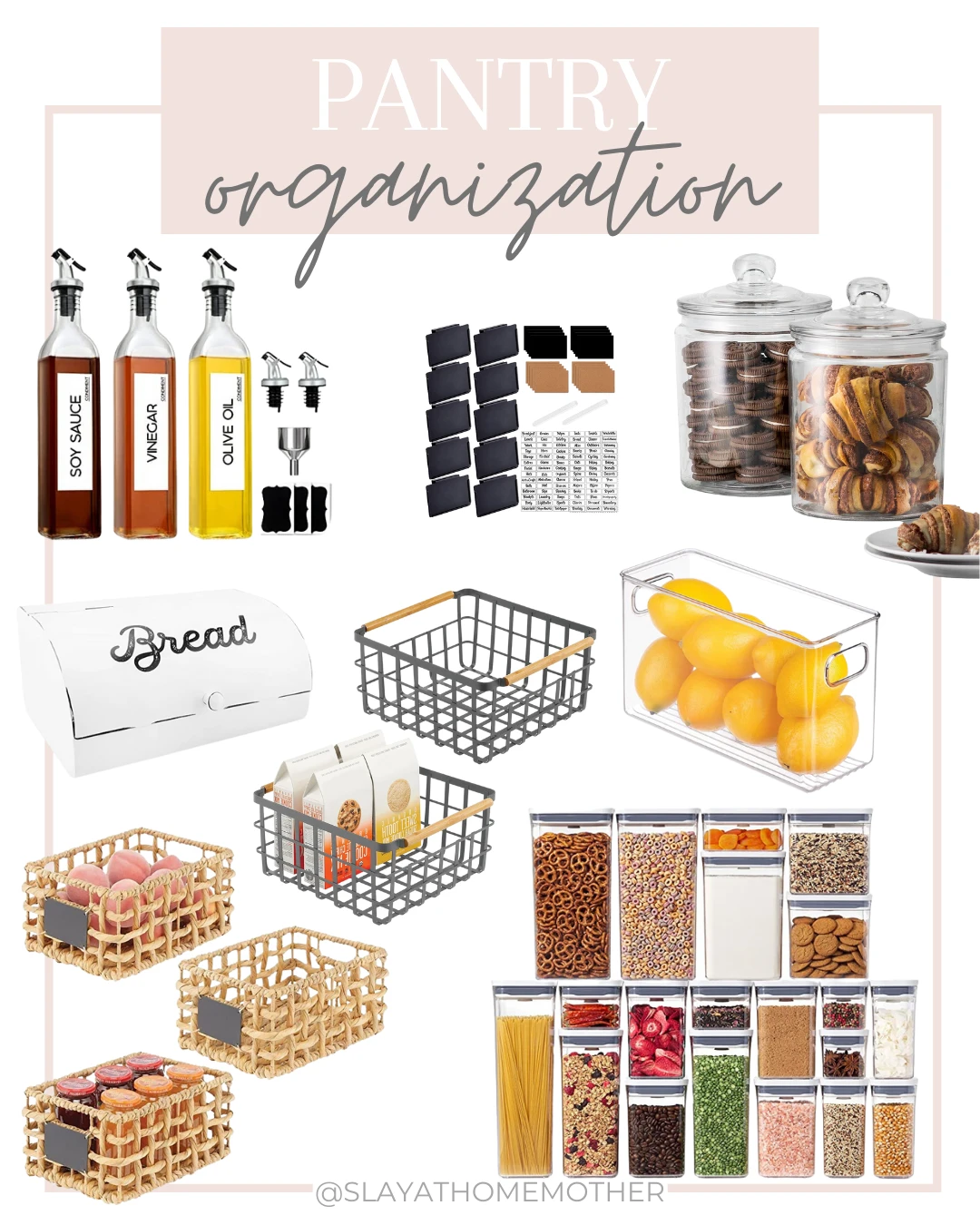 oil and vinegar bottles | metal tags with labels | glass airtight jars | metal bread box | metal baskets have bamboo handles | deep storage bins with handles (lemons) | water hyacinth baskets | oxo airtight containers
More Of My Favorite Pantry Organizers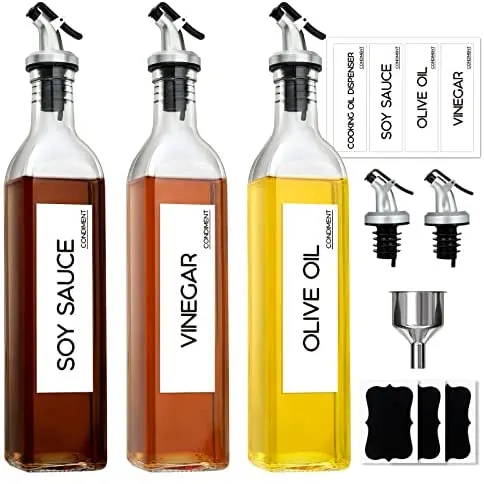 I use these oil and vinegar bottles in my kitchen, and love them!
They have a close top for the opening, which I love because most other bottles are just open and dust can get in.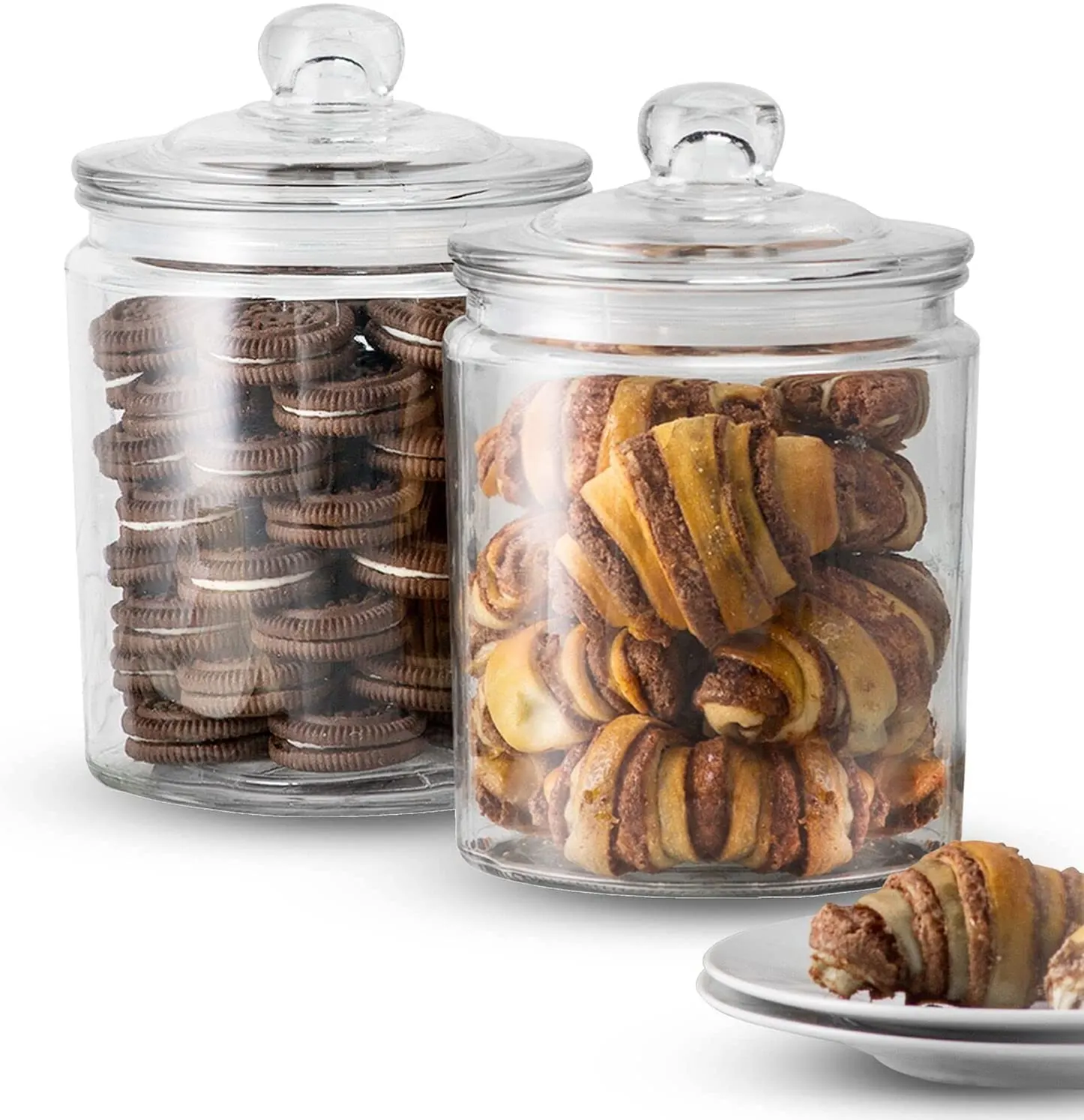 These glass airtight jars are perfect for storing…
pancake mix
flour
sugar
cookies
beans
rice
other dry pantry goods
I use them in our pantry to store our flour and pancake mix, along with some stainless steel scoops that are dishwasher-safe.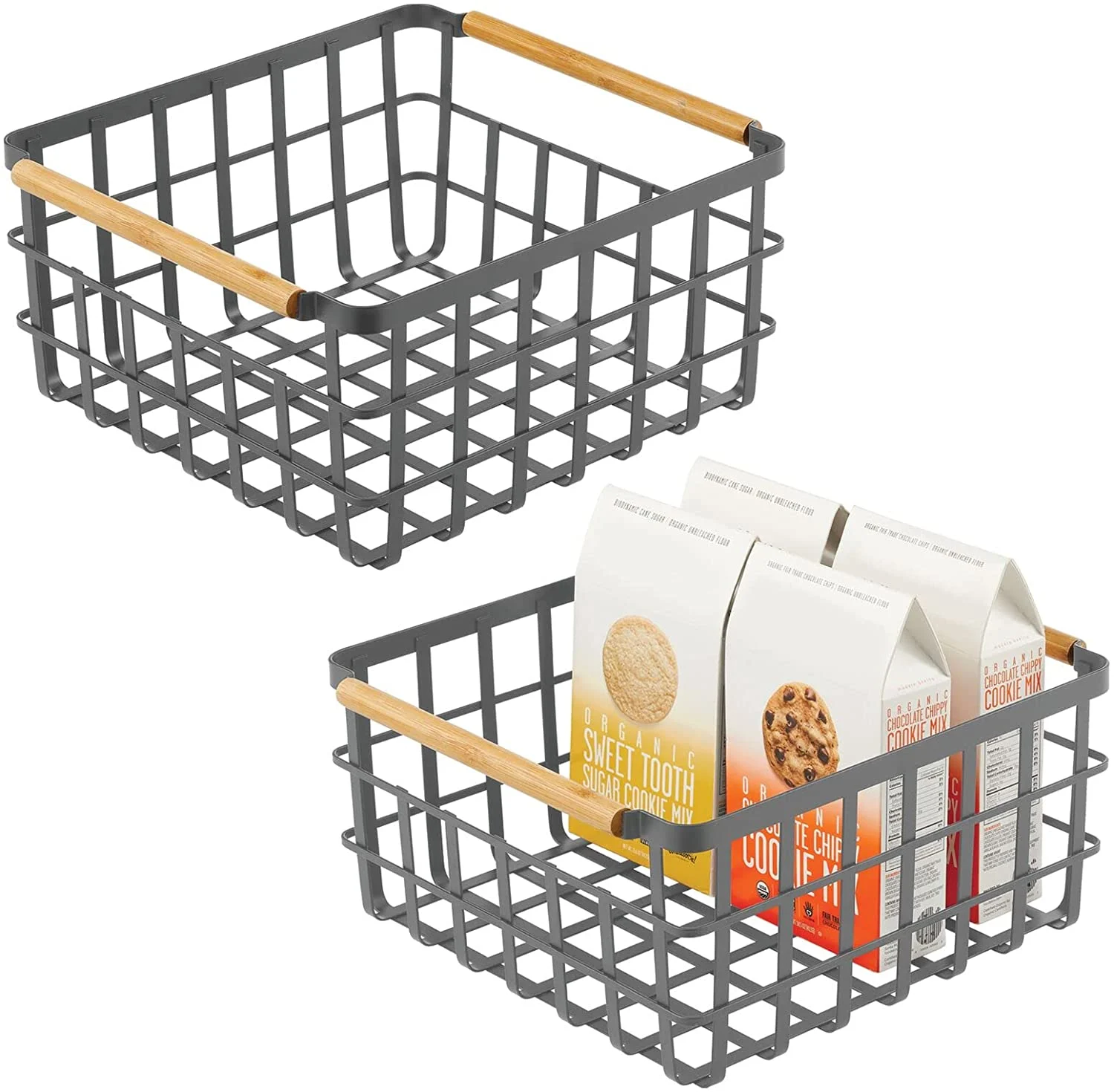 These metal baskets have bamboo handles, are super smooth, and great for storing bags or boxes of food items.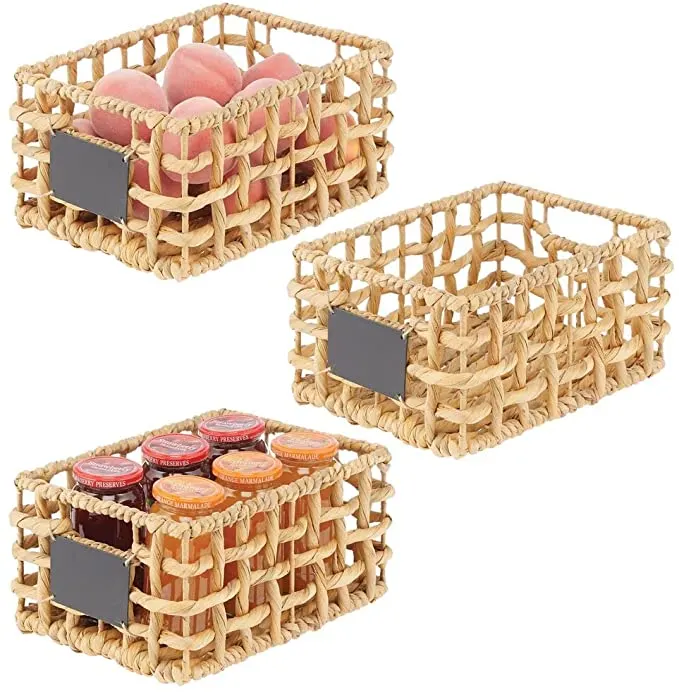 These water hyacinth baskets are both soft and sturdy, and they come with black metal tags you can write on with a chalkboard marker or attach a label to.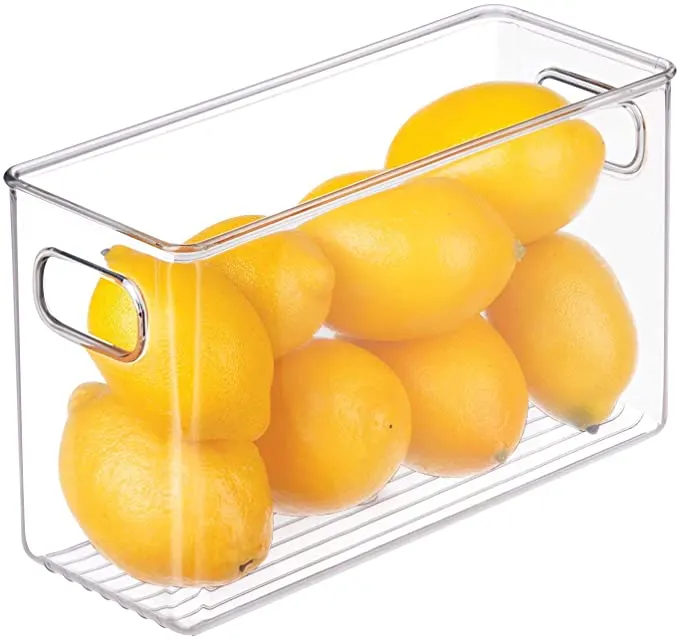 These deep, narrow plastic containers have handles and are great for either the fridge or the pantry. Store your favorite snacks, produce, and other packaged food items.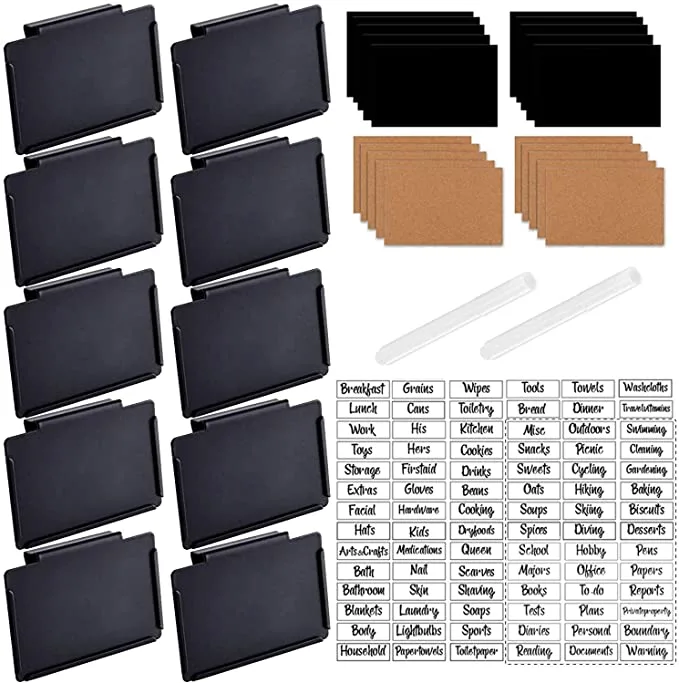 These metal basket tags are great for attaching to any basket or bin – just clip them on, attach one of the labels, and you're organized!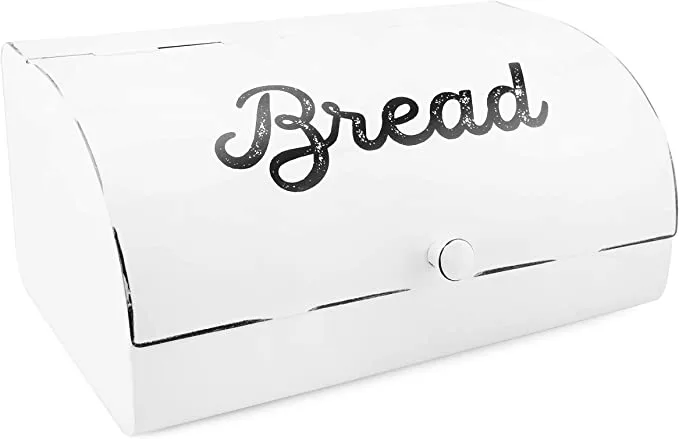 This metal bread box is one of my favorite organizers for the pantry, and is one I own!
No more smushed bread with this stylish container ;).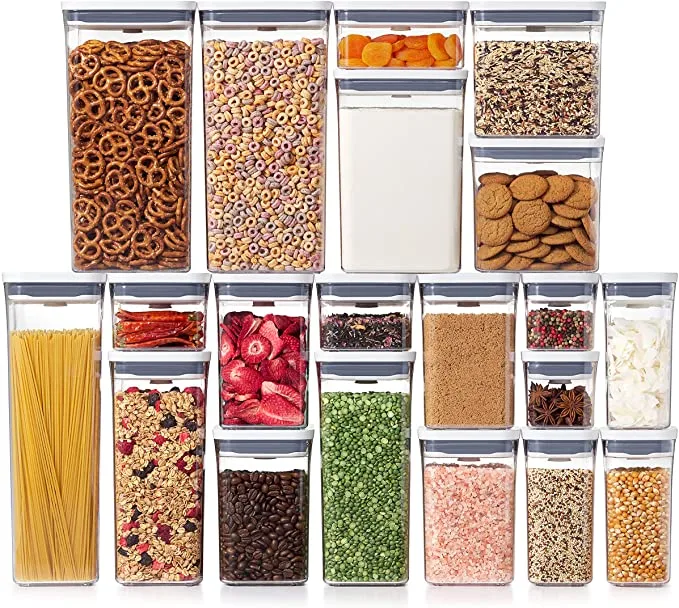 Oxo containers are a bit of an investment upfront, but one you'll never regret!
If you're looking for budget-friendly ways to organize and decorate your pantry, I have a great post you should check out!
Seriously, we even used a pool noodle to help us out on one part ;).
You don't want to miss it!
It was one of my very first room refreshes and organization projects.
To better help you organize your pantry, here are some gorgeous peel-and-stick pantry labels you can use for your containers:
---
What are some of your favorite pantry organizers? Have a cool pantry transformation you want to share? Let me know in the comments below!