Week 3 of growing food indoors with my Lettuce Grow Farmstand…
---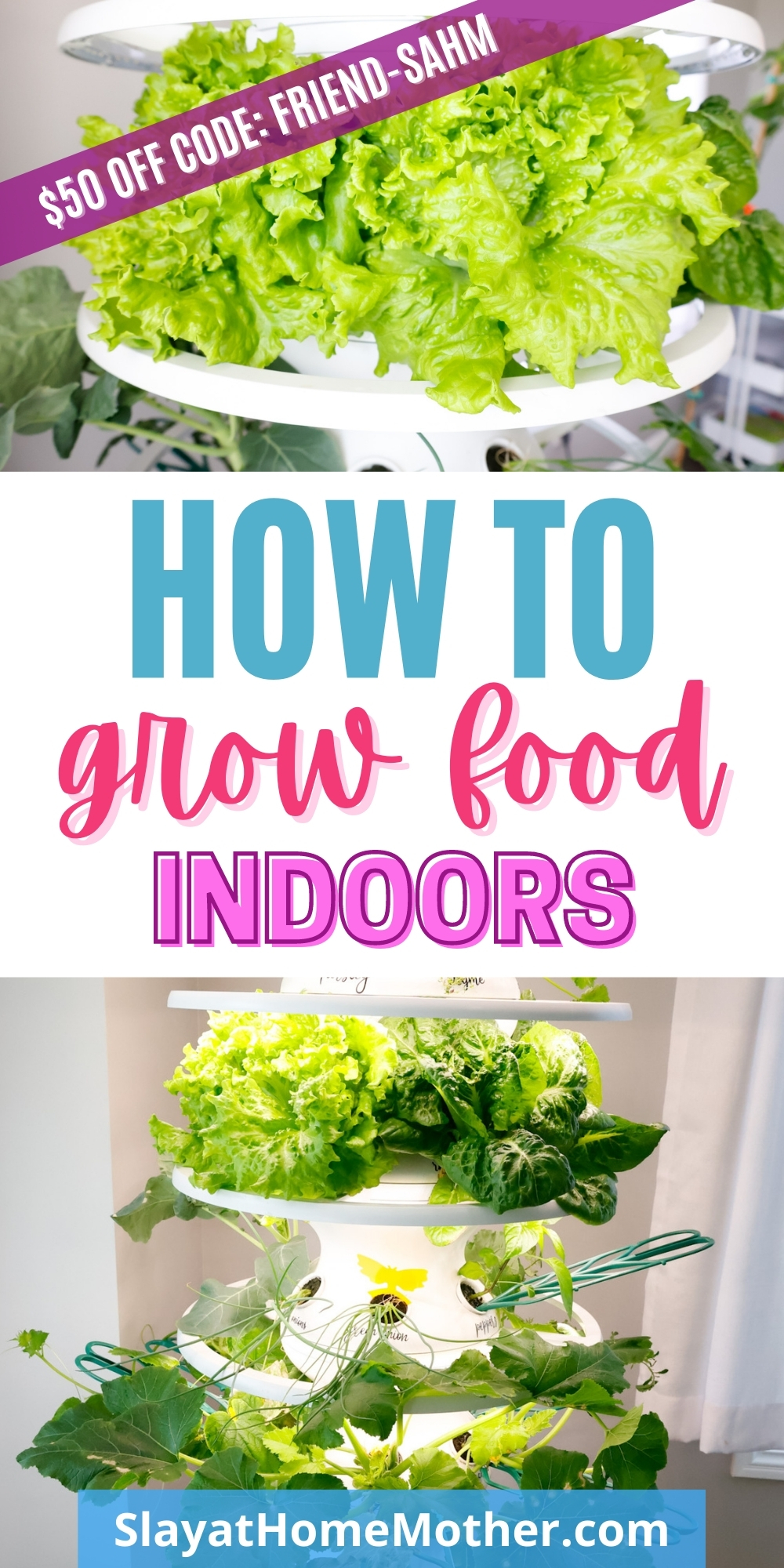 Hello, lovelies!
In today's post, I'll be sharing my weekly Lettuce Grow gardening update, complete with troubleshooting, harvesting, and more…
I have been loving our hydroponic garden so much!
Our kids have loved watching the veggies grow, too.
I'm excited for the day we can pick fruit and veggies off our Farmstand like tomatoes, zucchini, and cucumbers!
Read my latest Lettuce Grow Farmstand Updates…
This post contains affiliate links, however, all opinions are my own, as always.
Three Week Update
Here's the difference three weeks have made…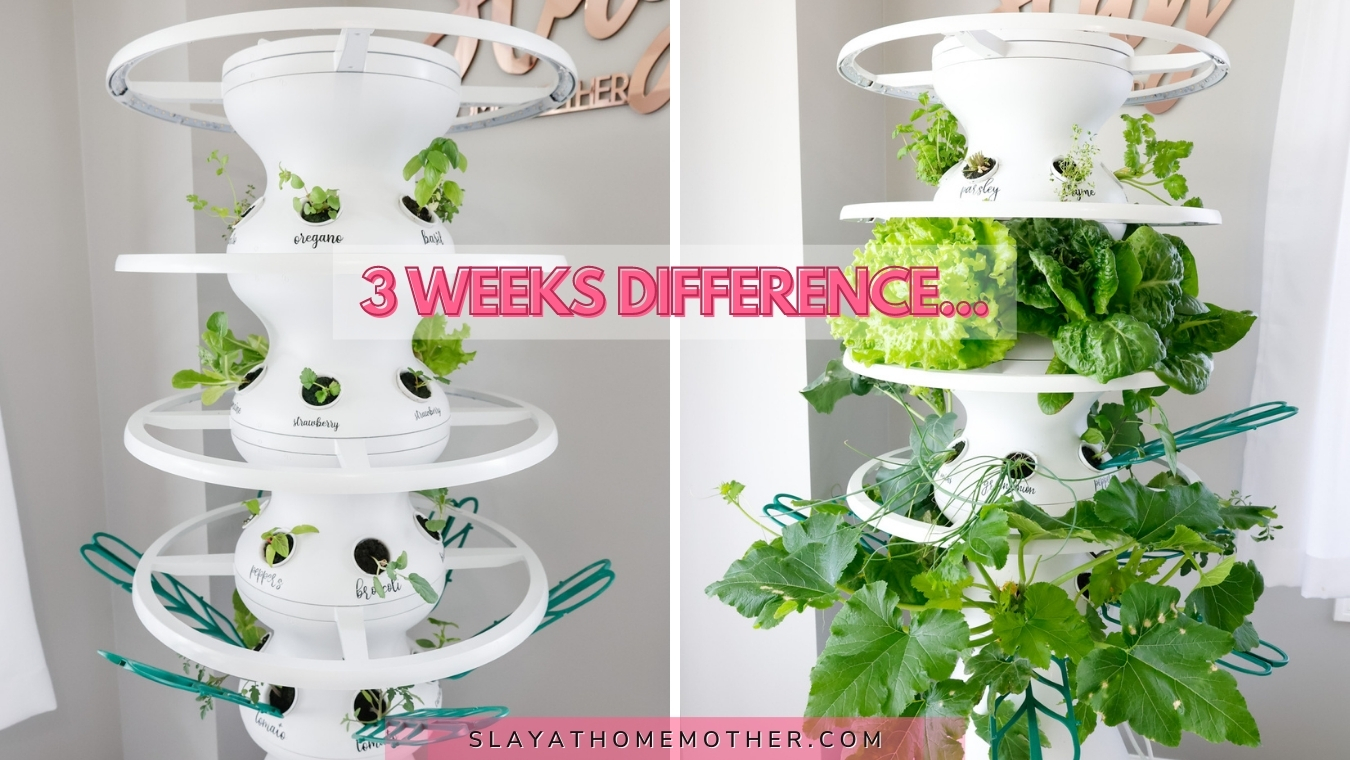 Tons of growth!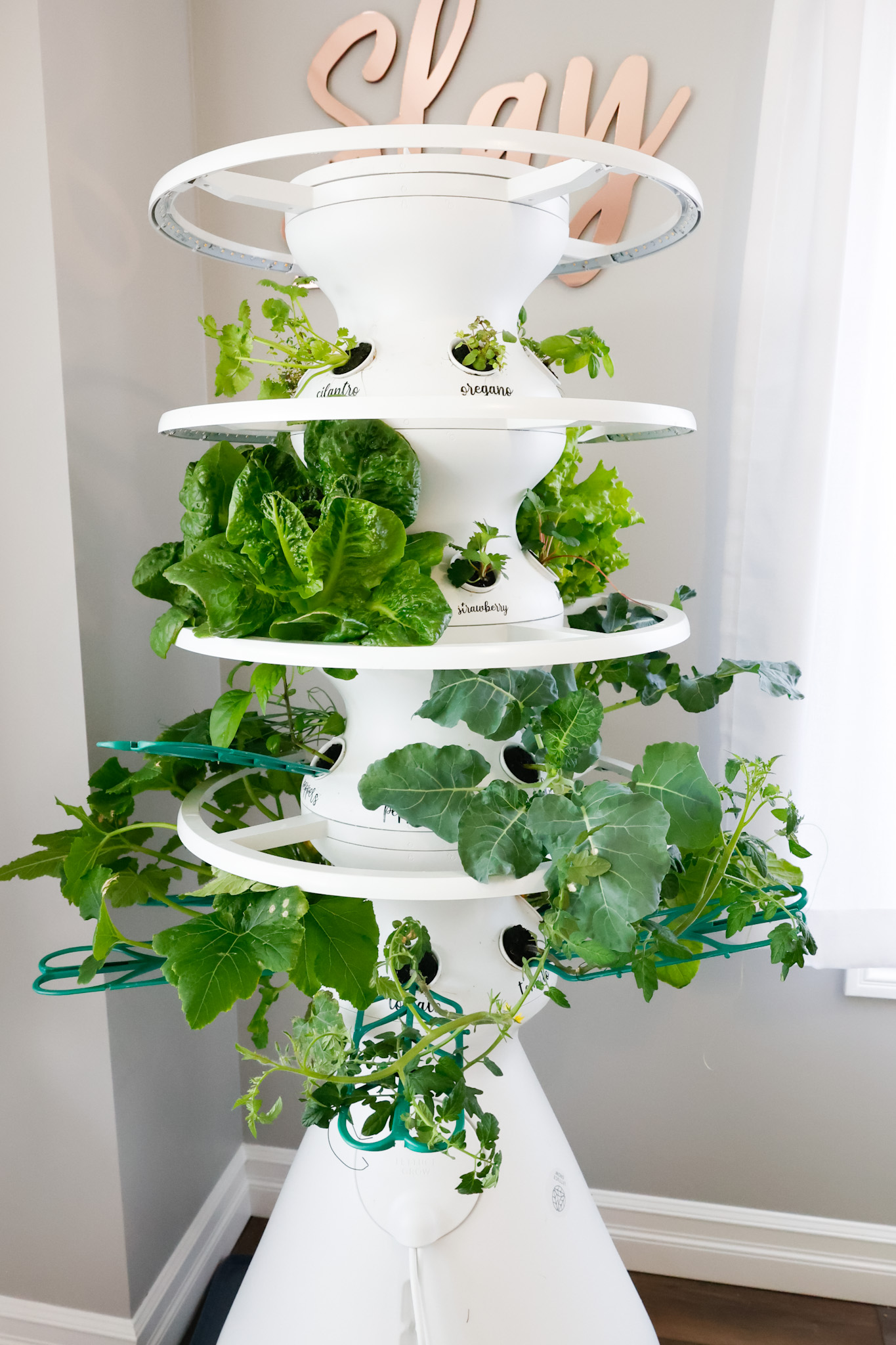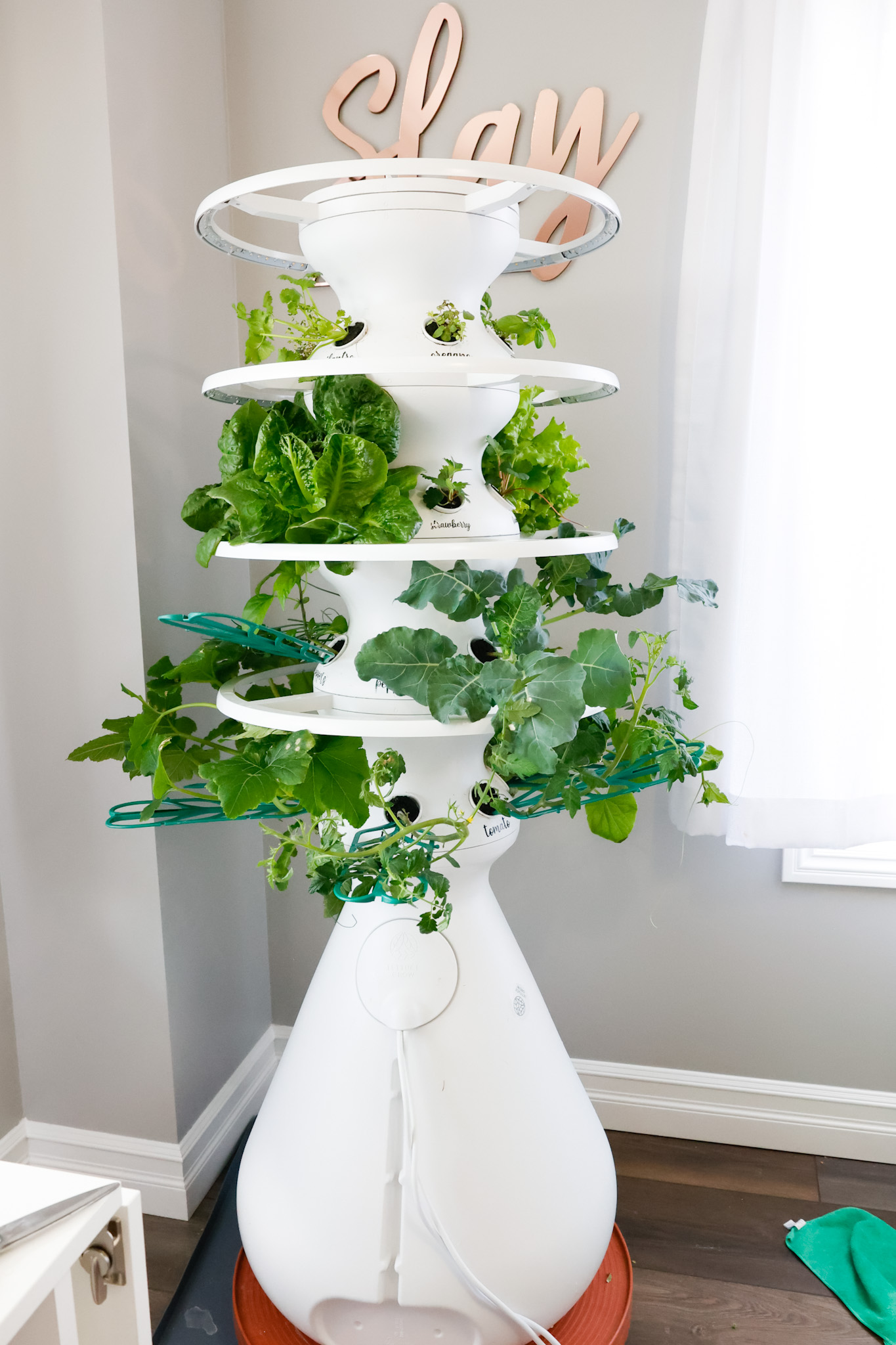 My zucchini, cucumber, and tomato plants are flowering!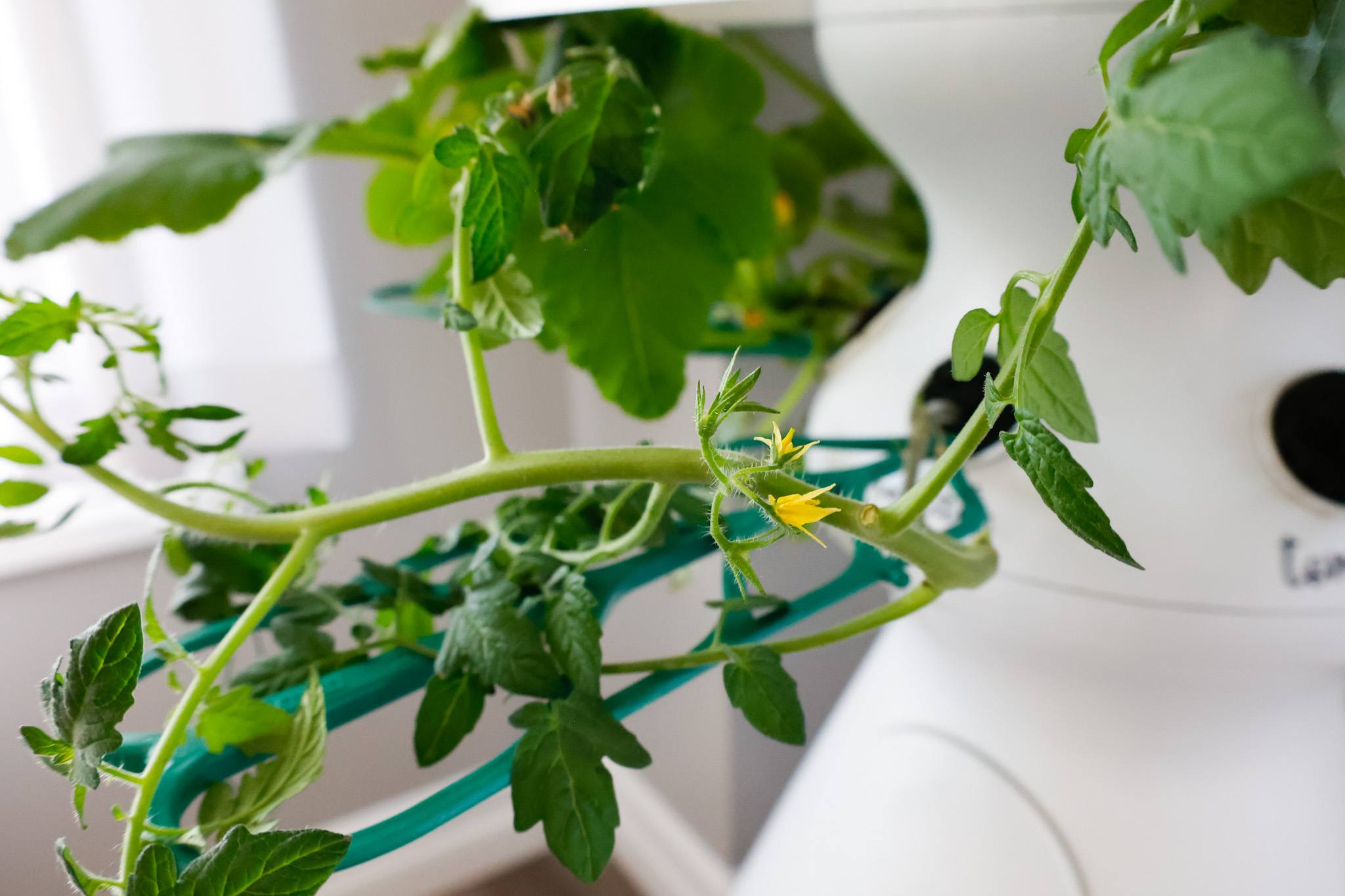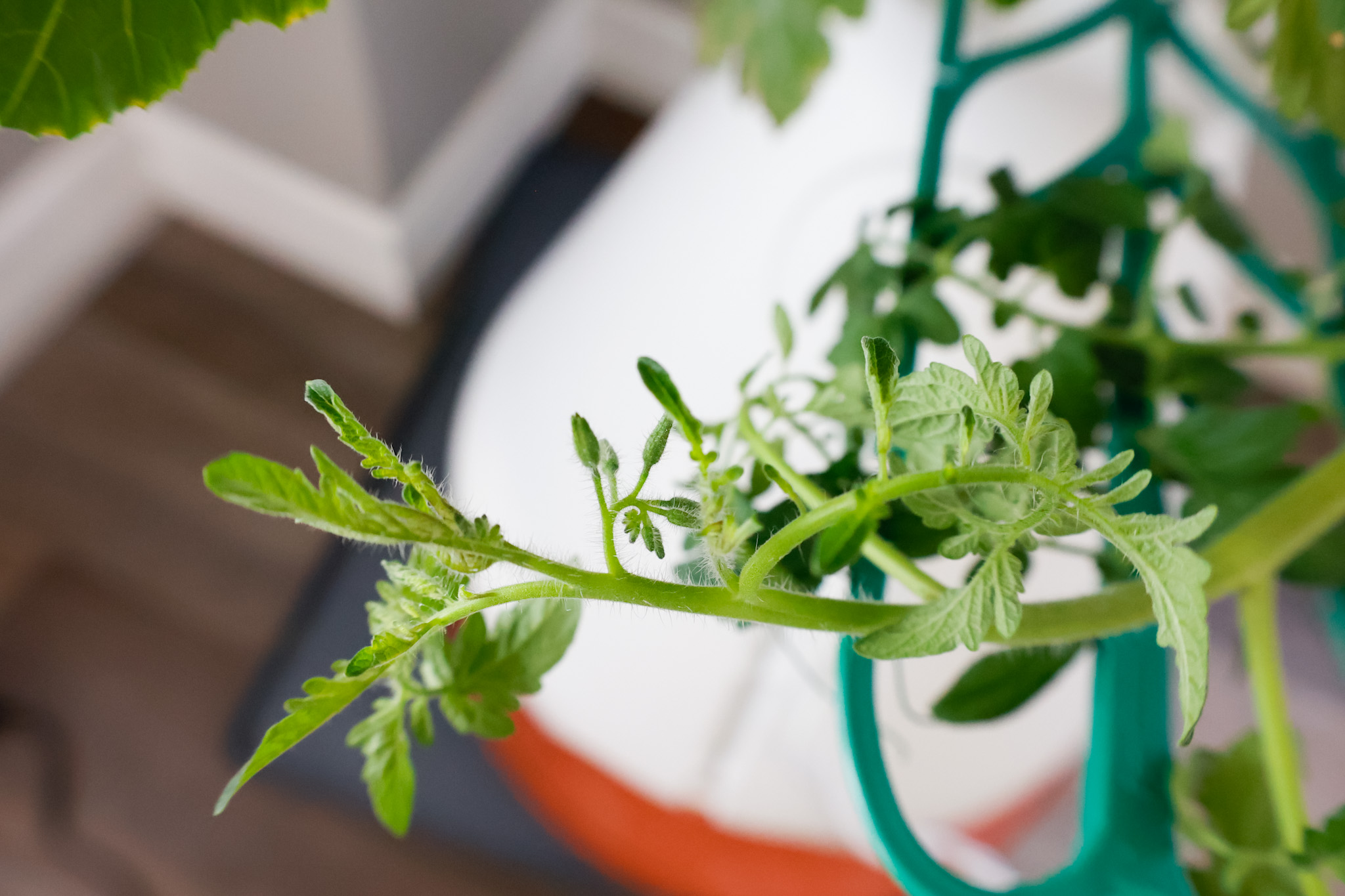 Look at this gorgeous female cucumber flower getting ready to open up…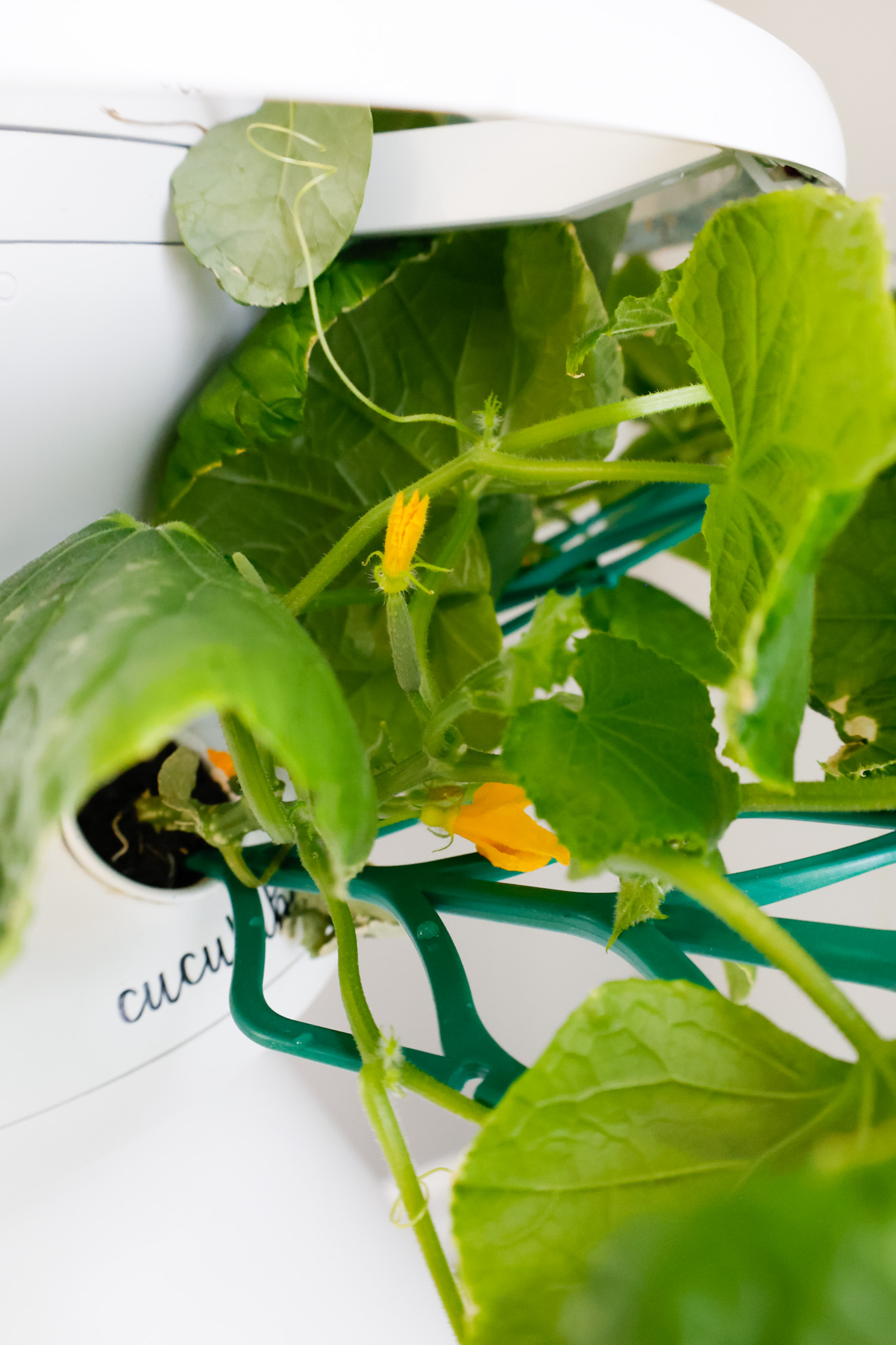 More baby cucumbers…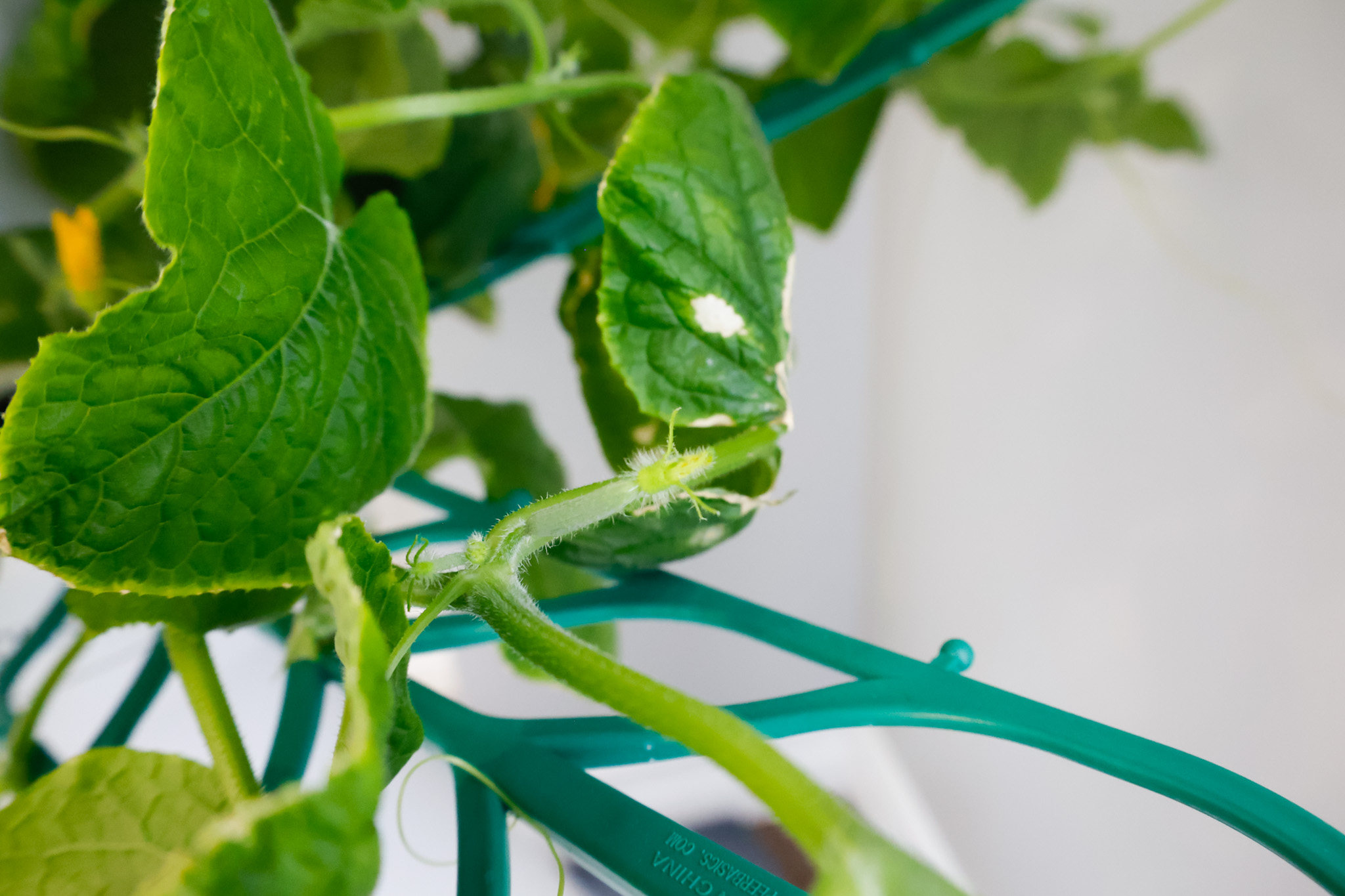 My broccoli plants have big, healthy leaves! No actual broccoli yet…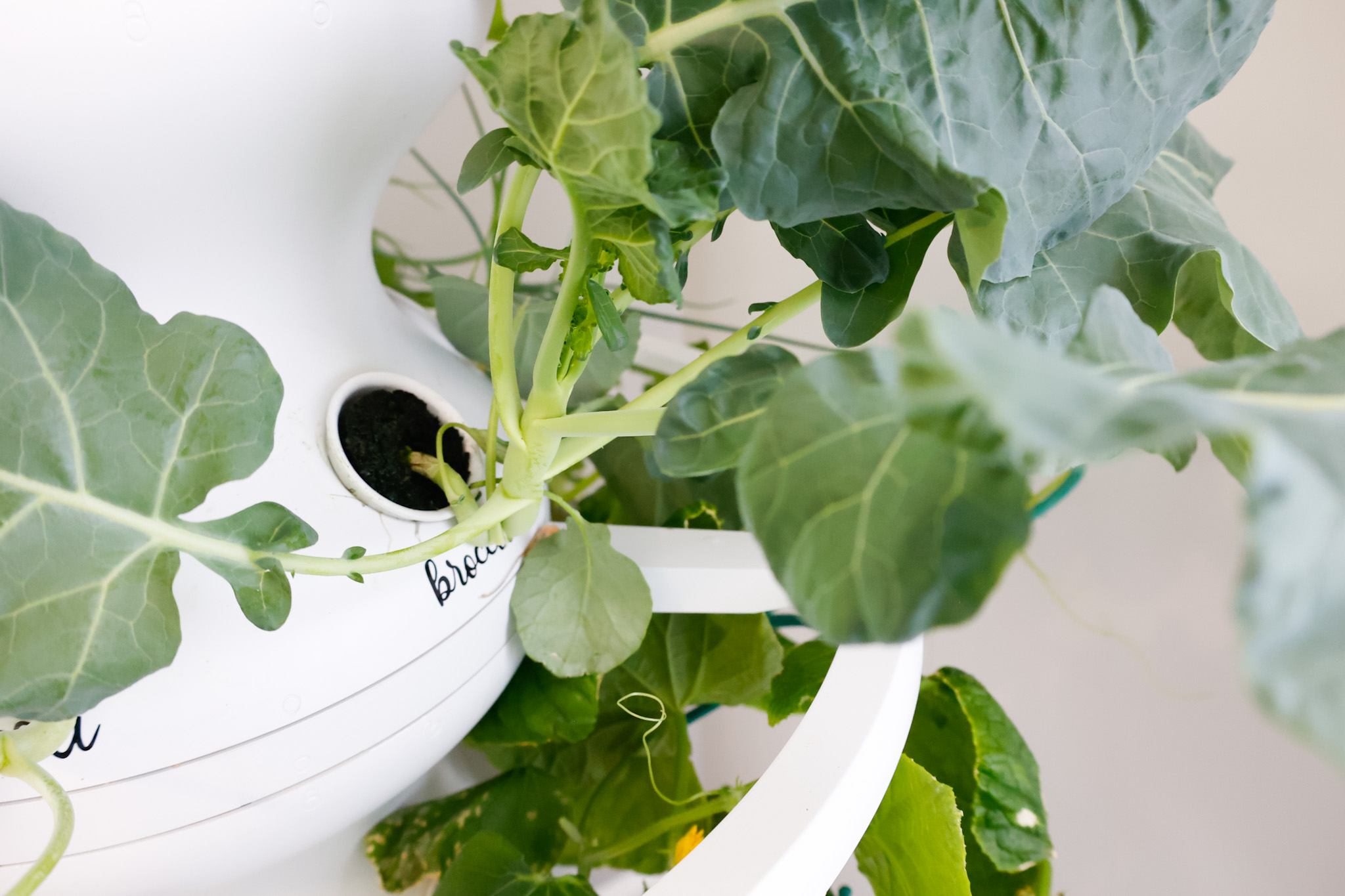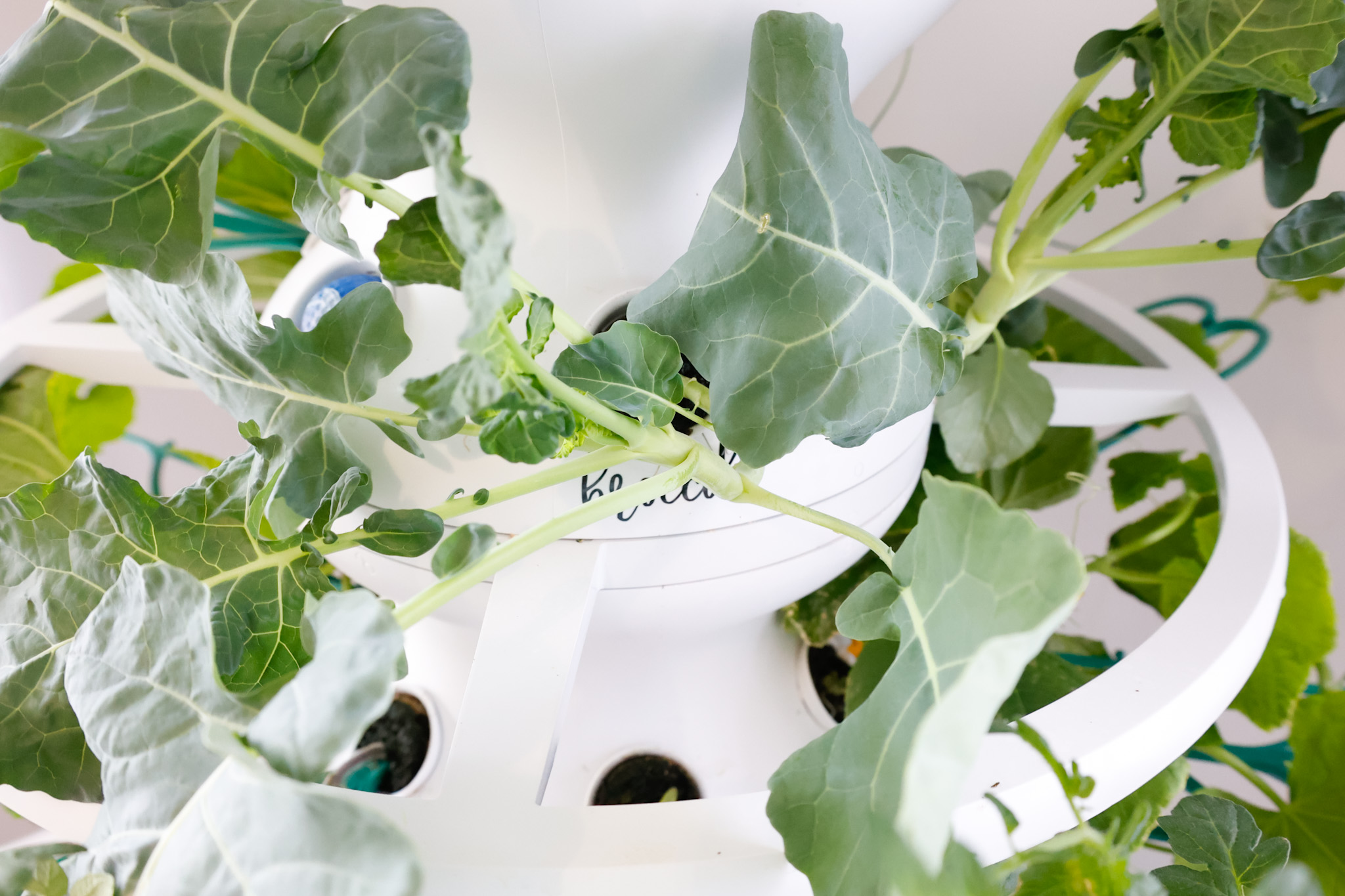 My strawberry plants are starting to sprout little shoots (strawberries will grow at the ends of these shoots)…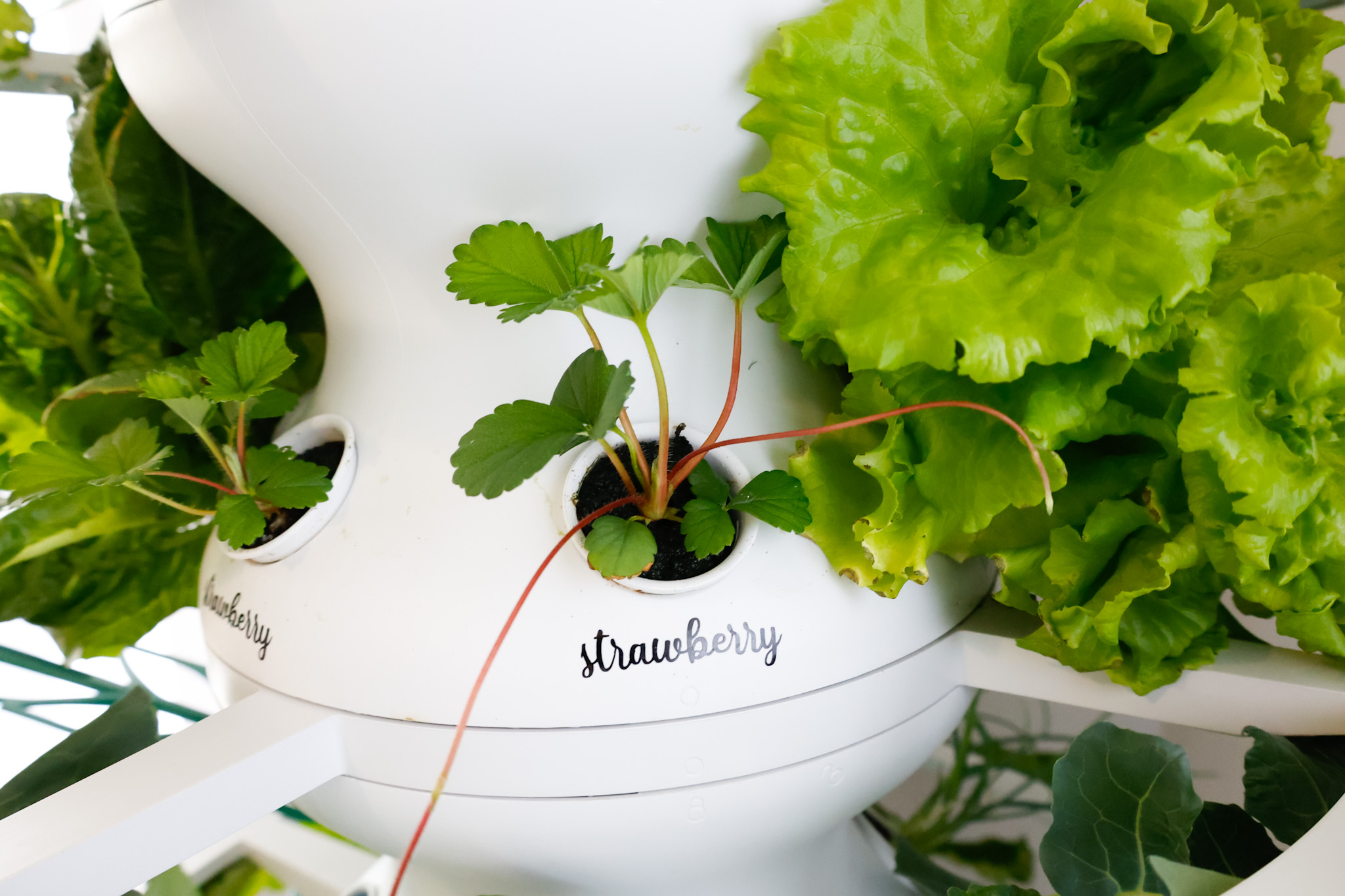 My romaine is ready to be harvested!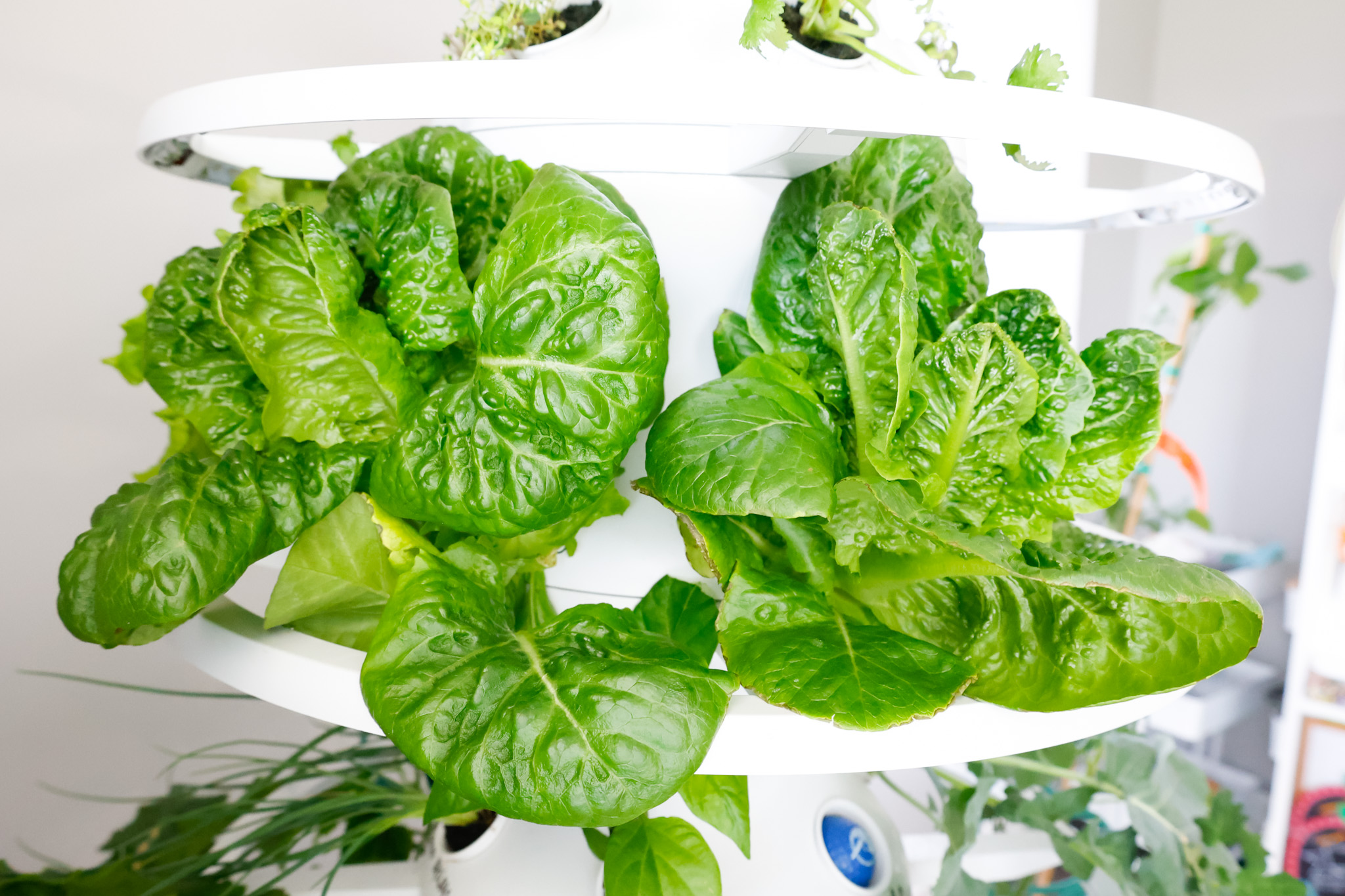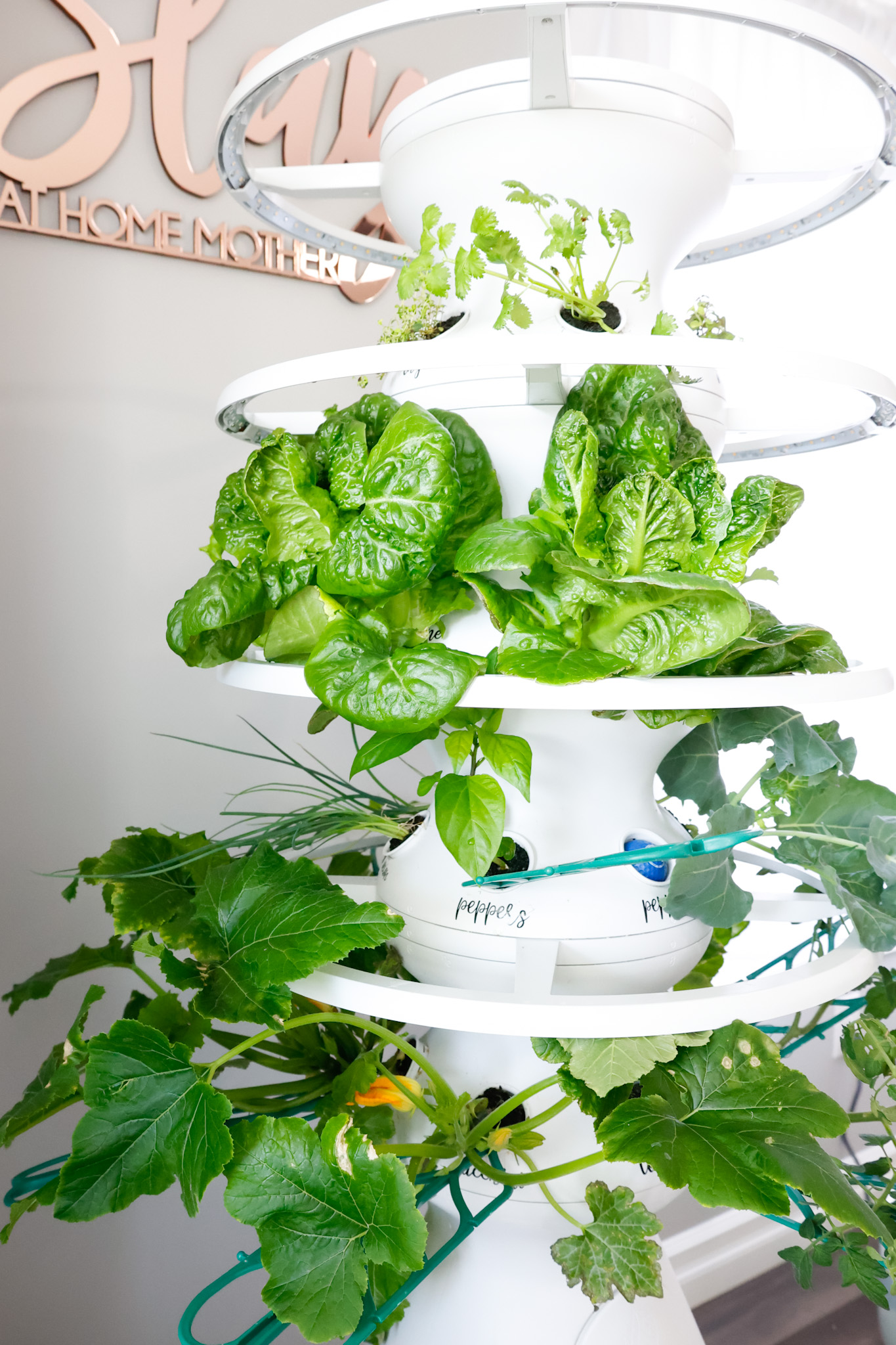 My zucchini plants are larger than life…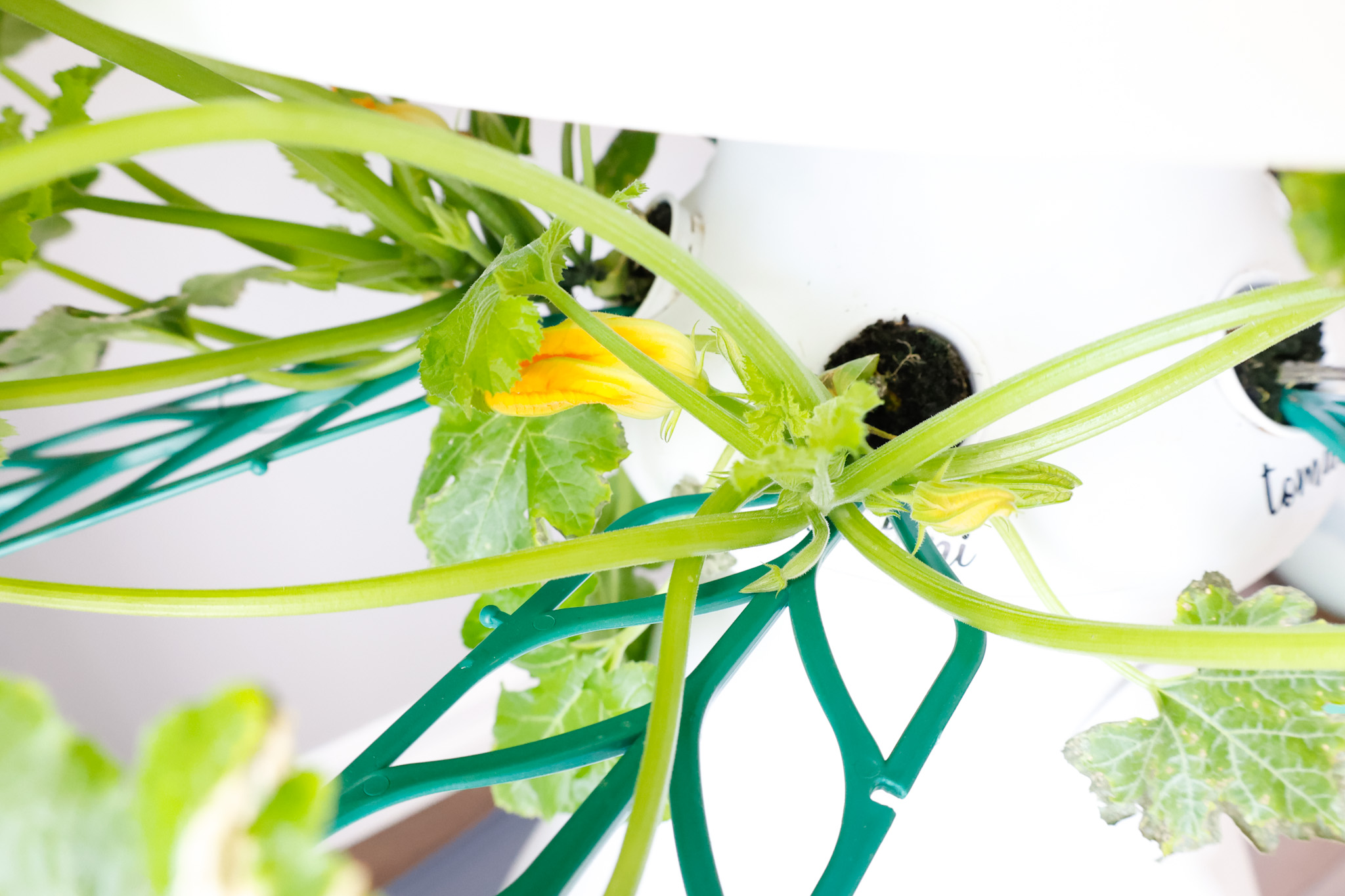 I'm still waiting for my female flowers to open on my zucchini plant so I can do some hand pollination.
So far it seems that only male flowers have been opening up.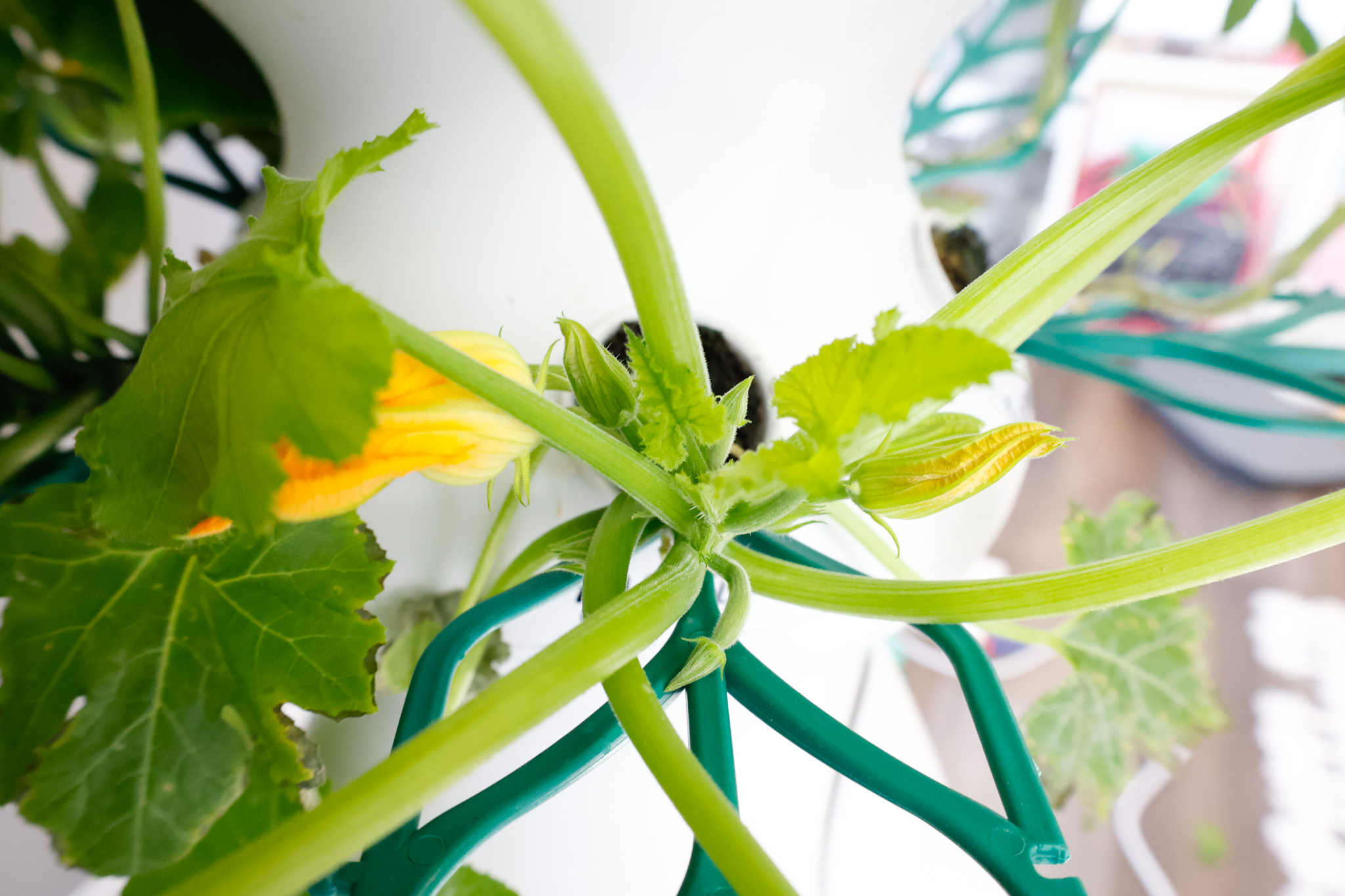 My lunchbox peppers (the one plant) is doing great!
My other pepper plant that died in transit will need to be replaced with my next seedling order.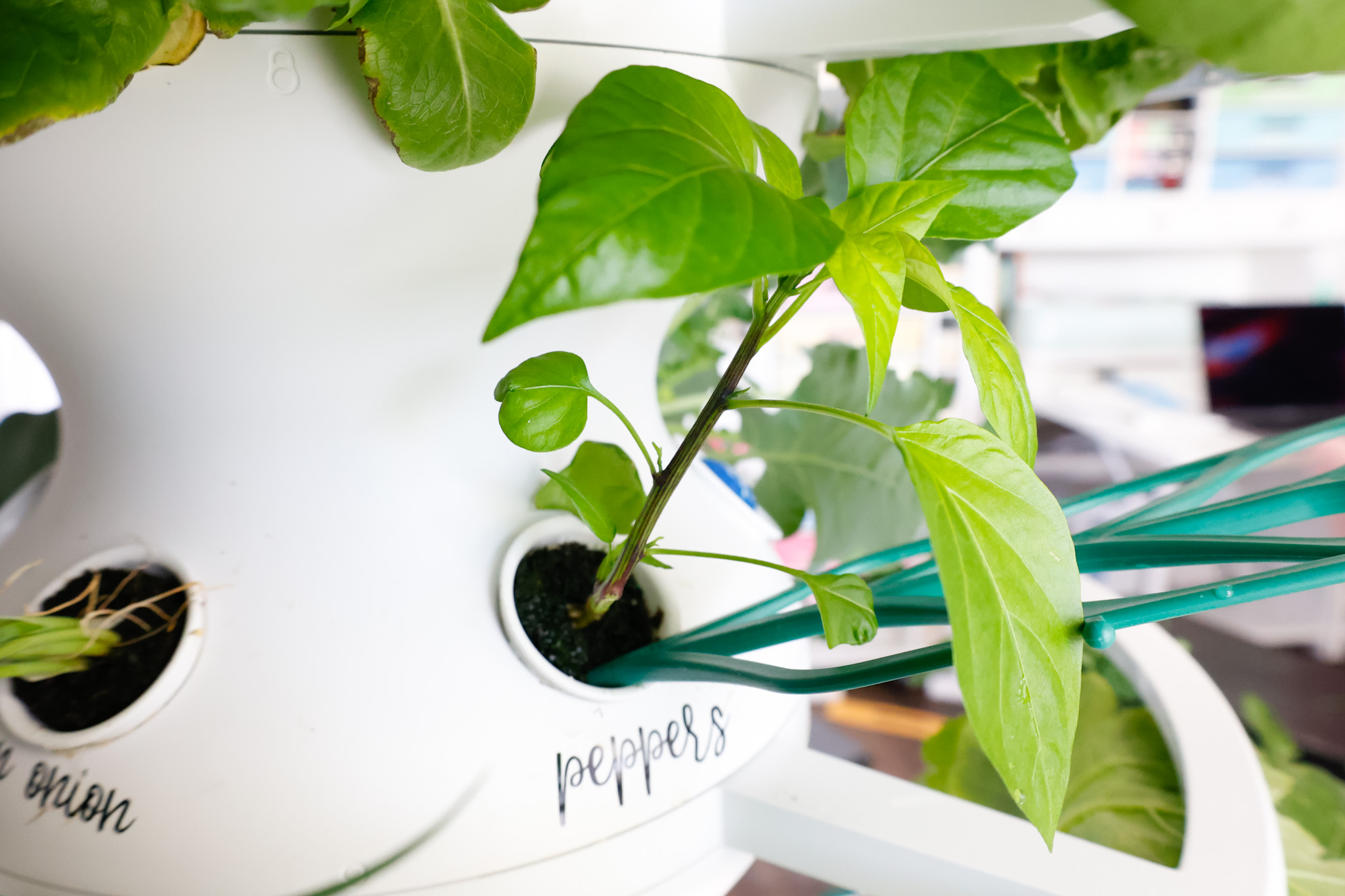 My herbs have been growing like crazy, too!
I snapped these pictures after I harvested some of the herbs in my latest YouTube video…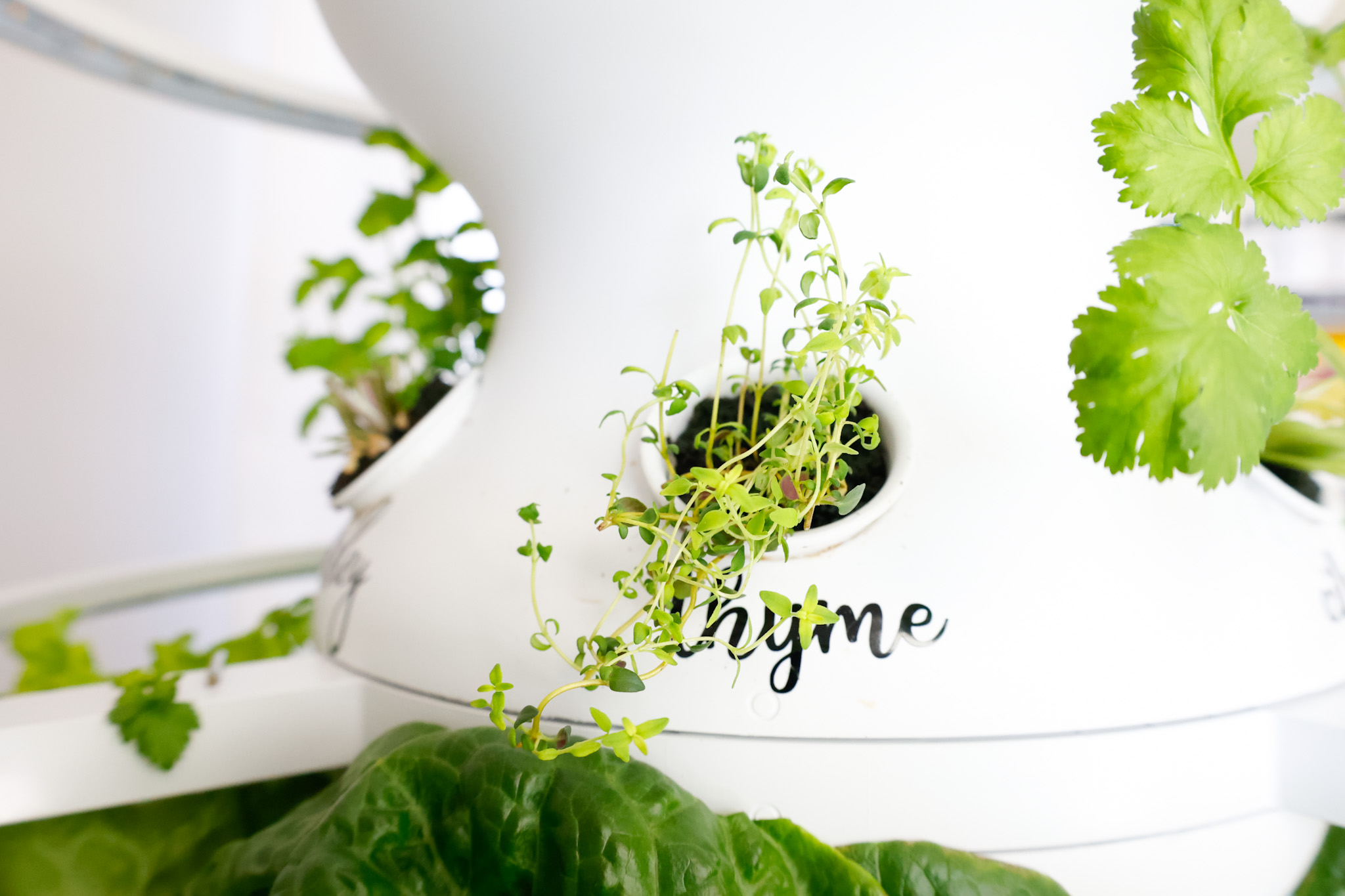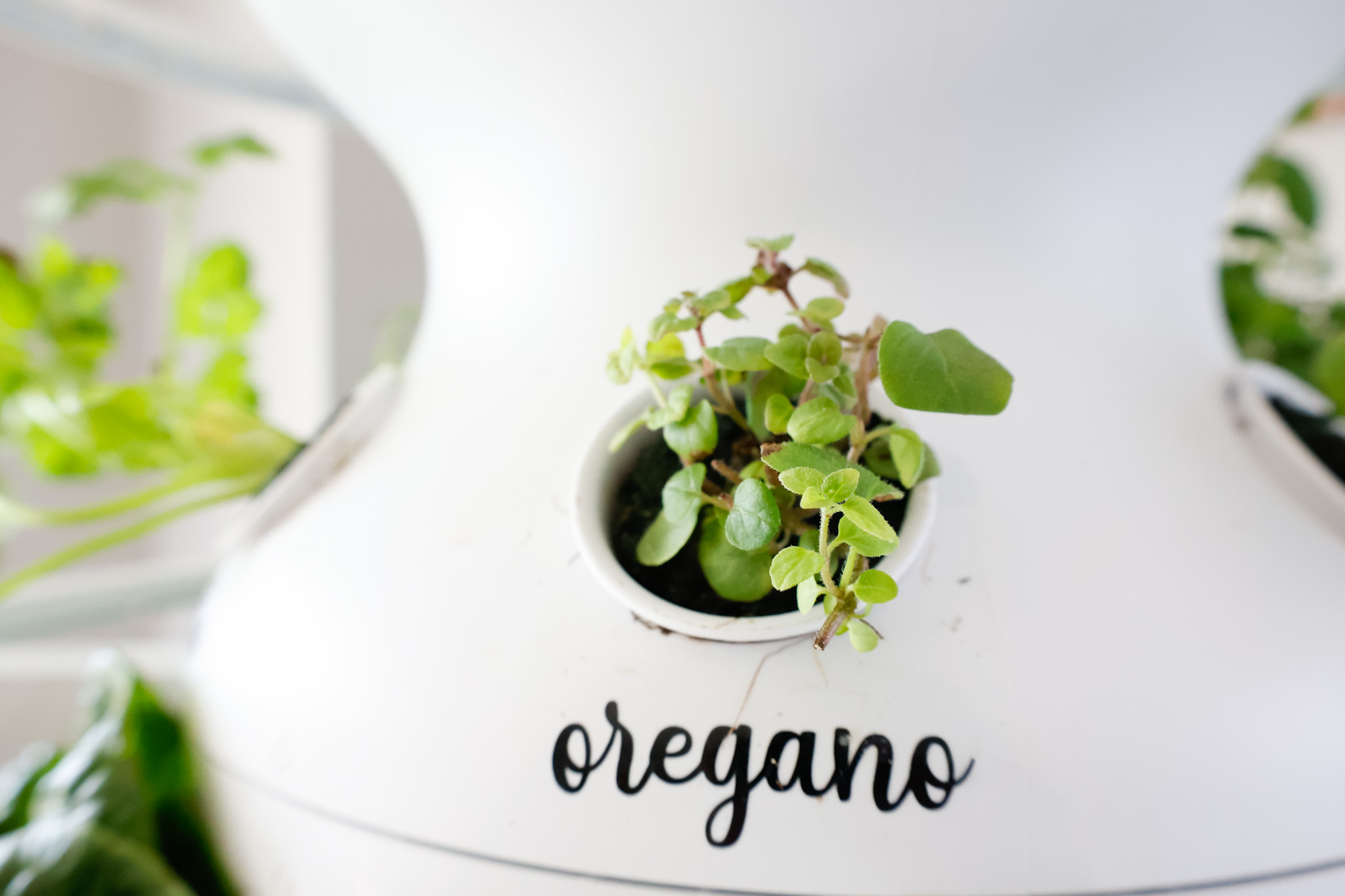 My mint plant has been loving all the nutrients and faux sunshine it's getting – look how much growth I have this week even after harvesting just last week!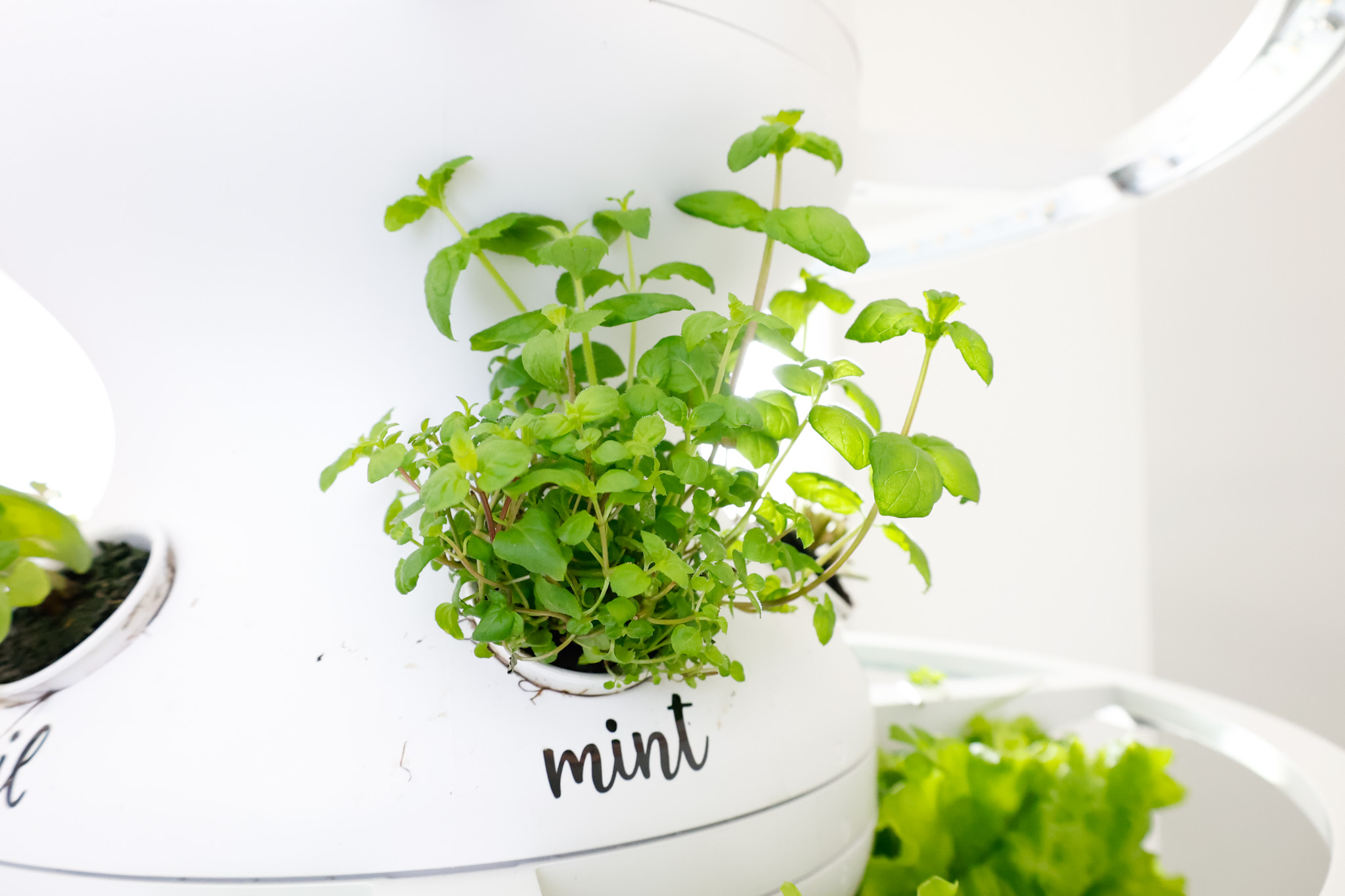 My parsley was just harvested – it gets harvested at 'ground' level, so don't mind the buzz cut look…
My romaine and summer lettuce are ready to be eaten!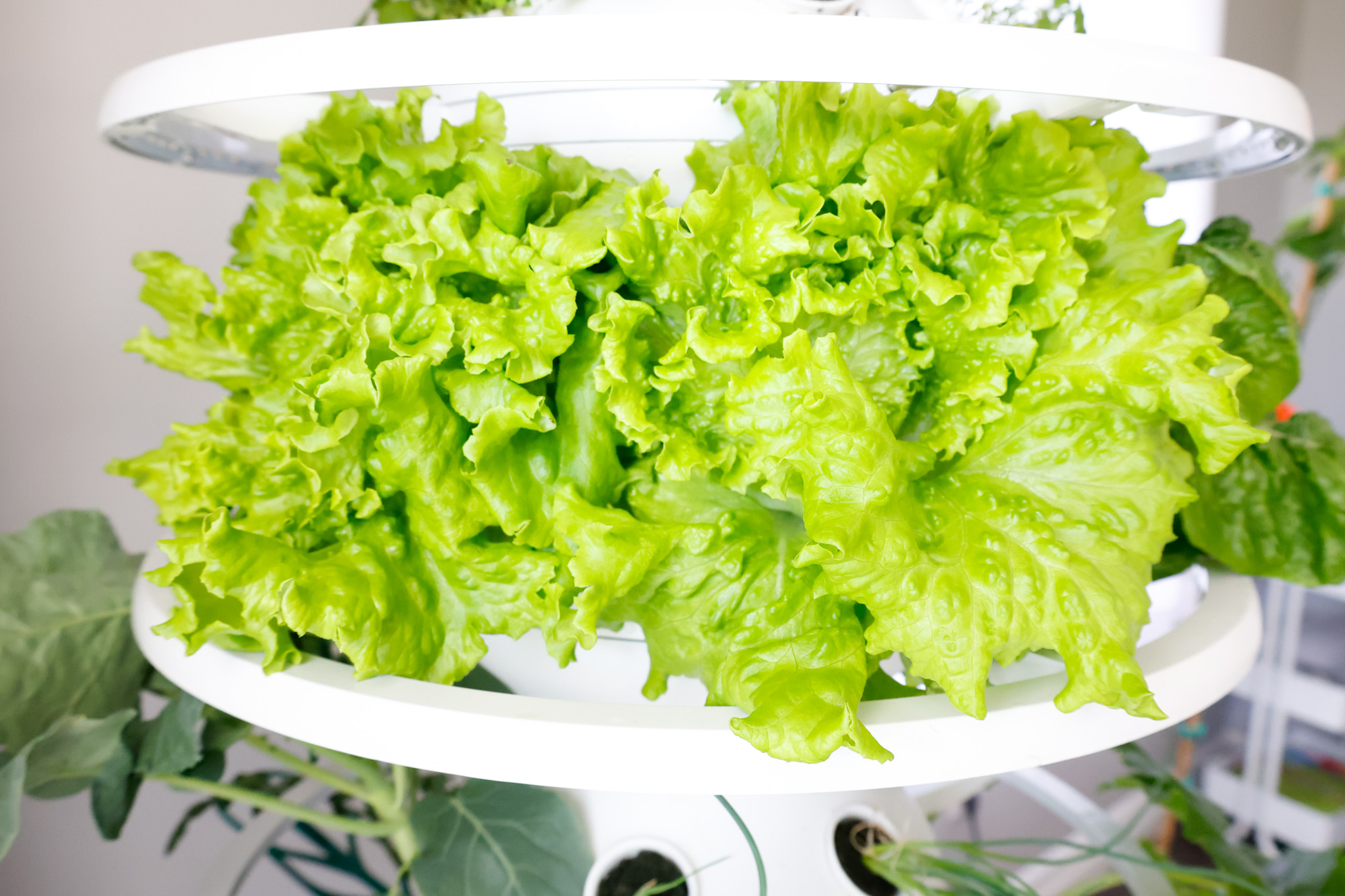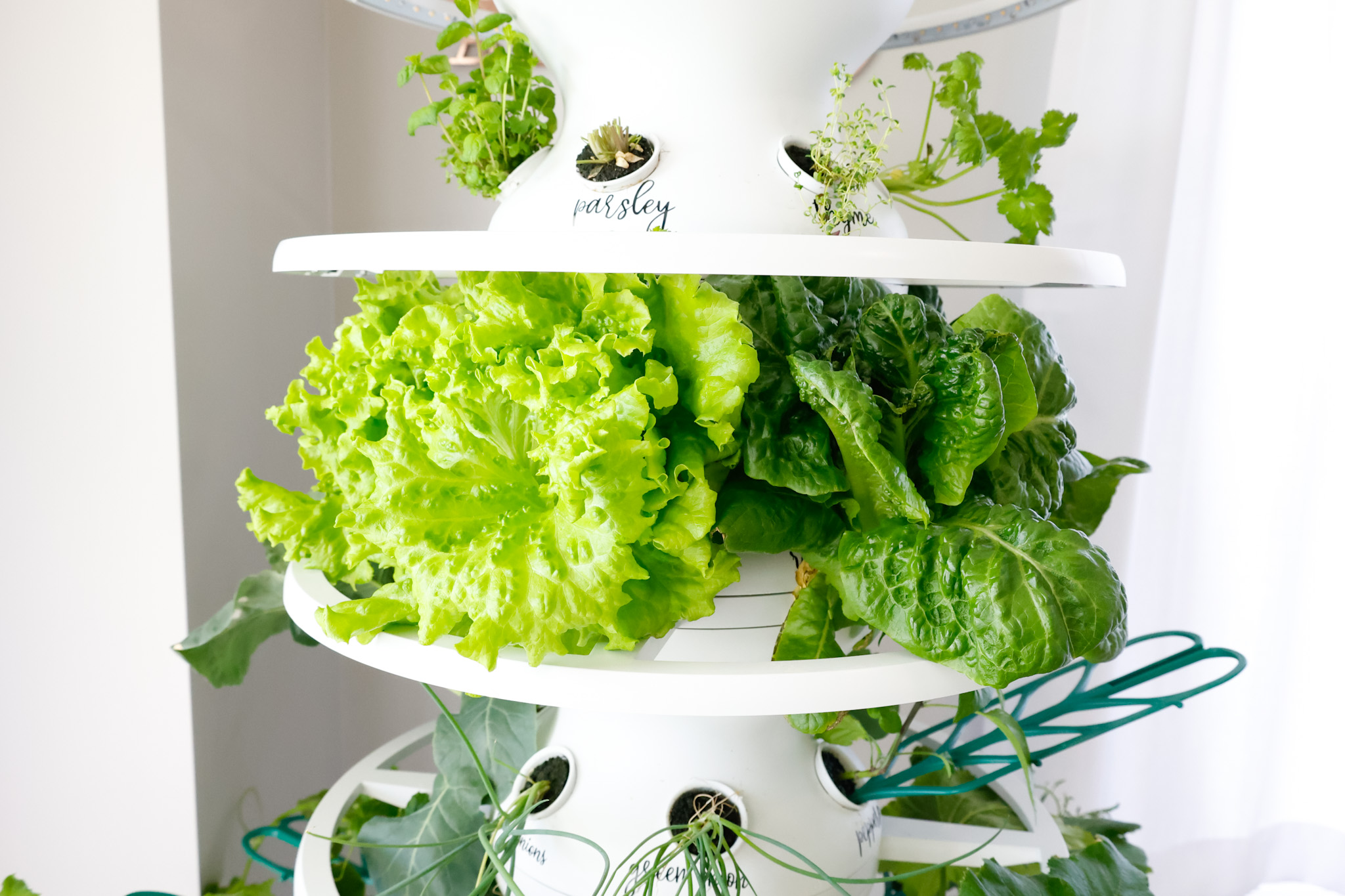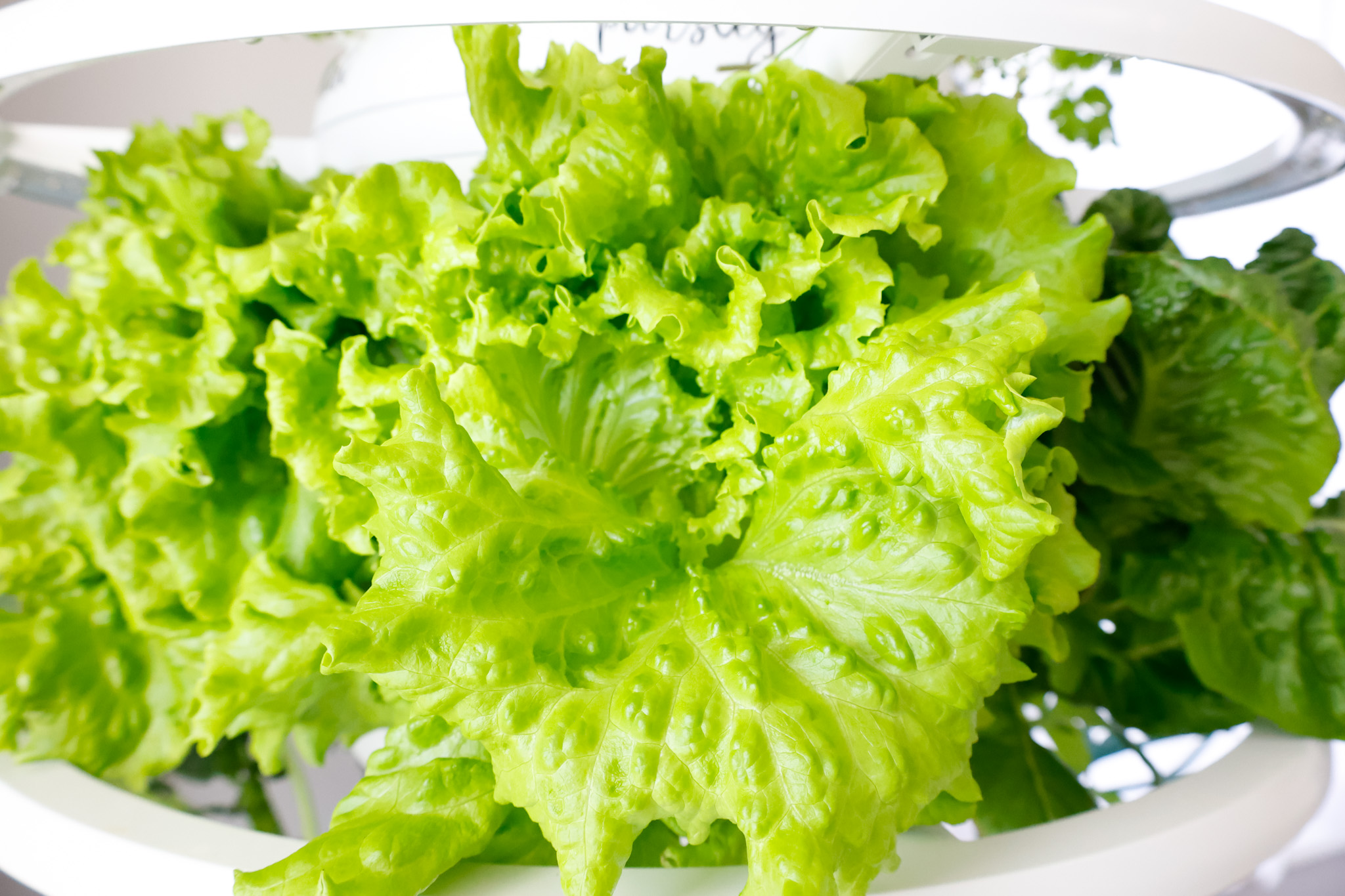 The little white dots on the leaves of my zucchini plant are from the glow rings.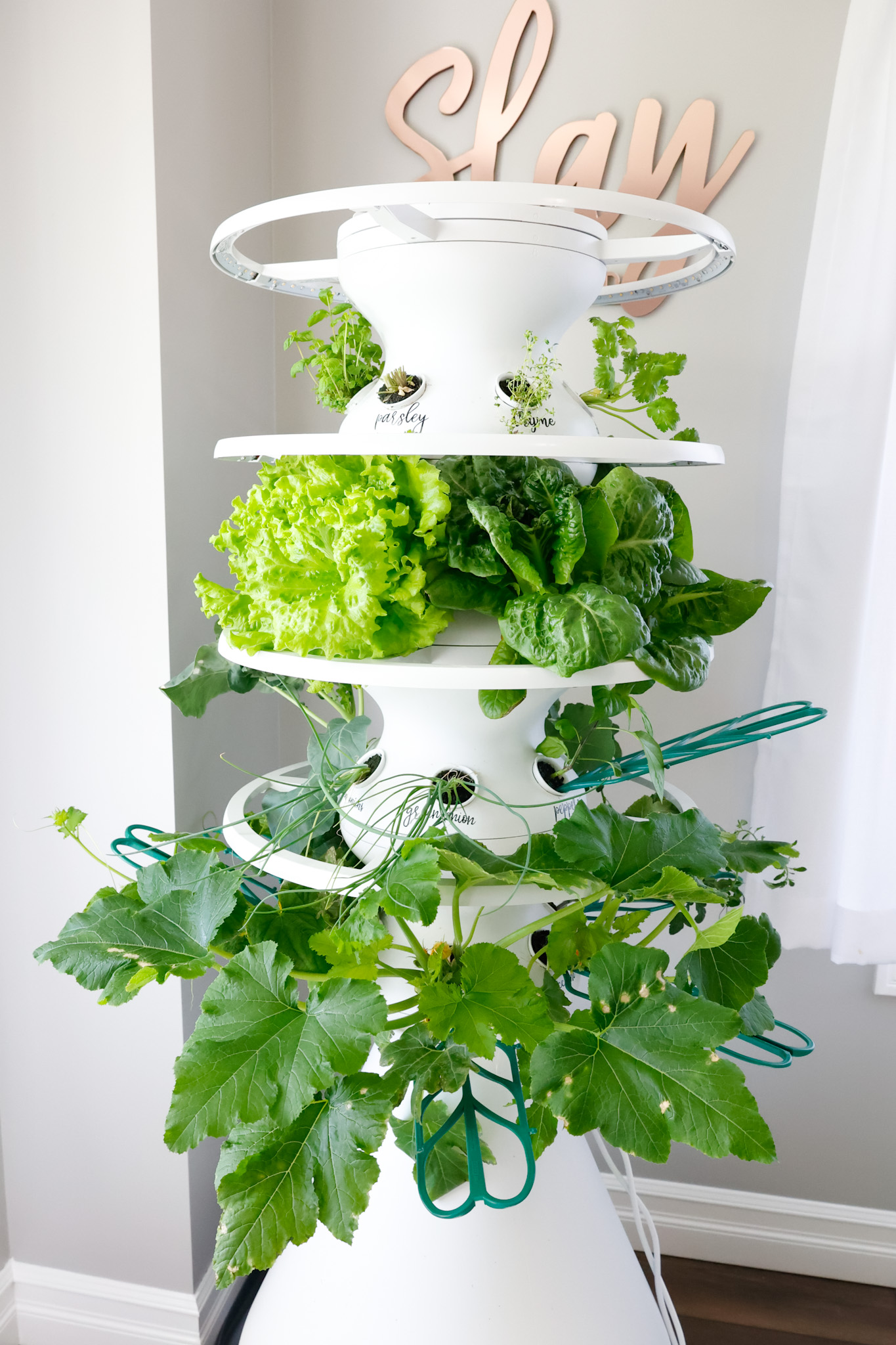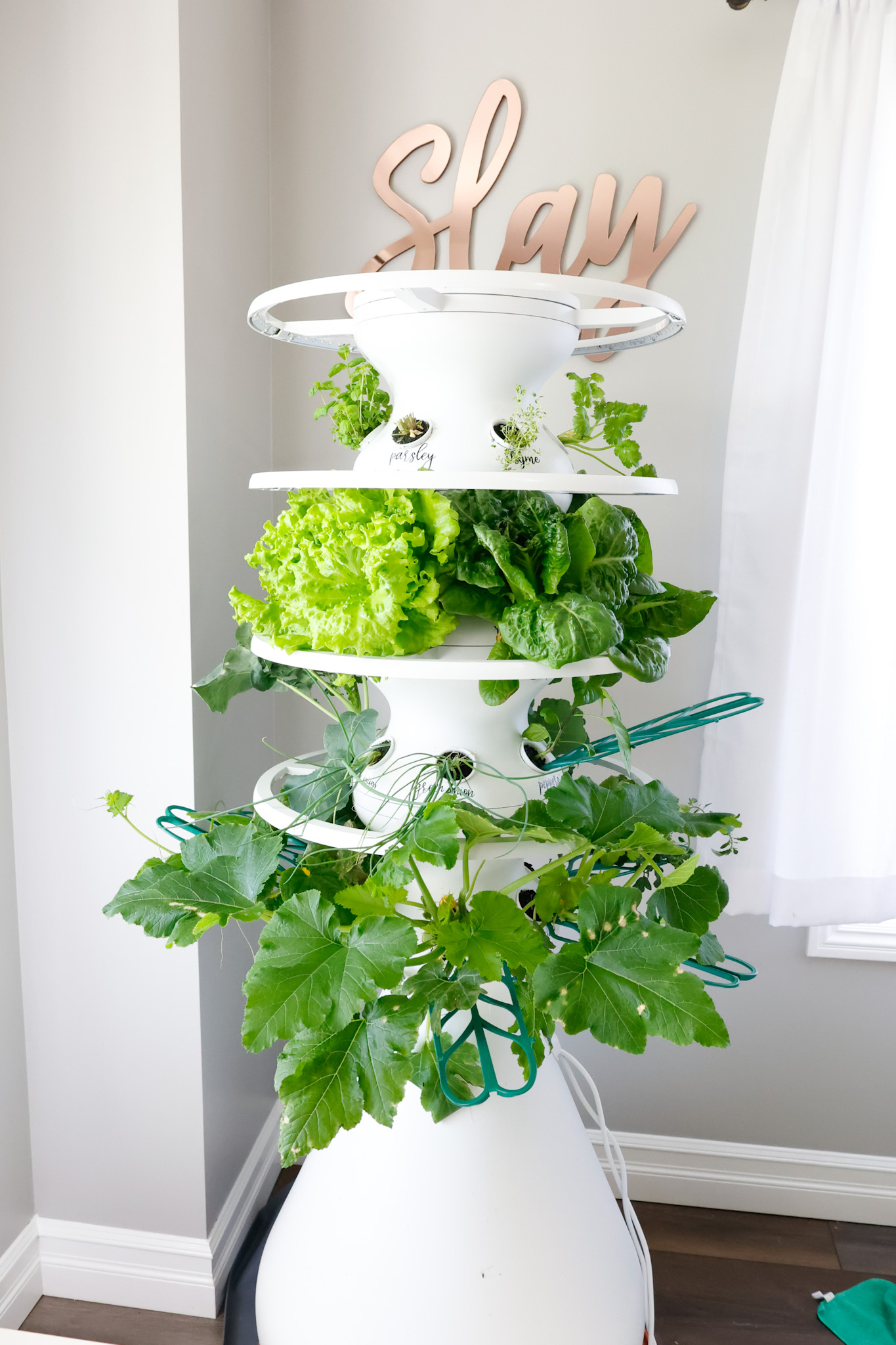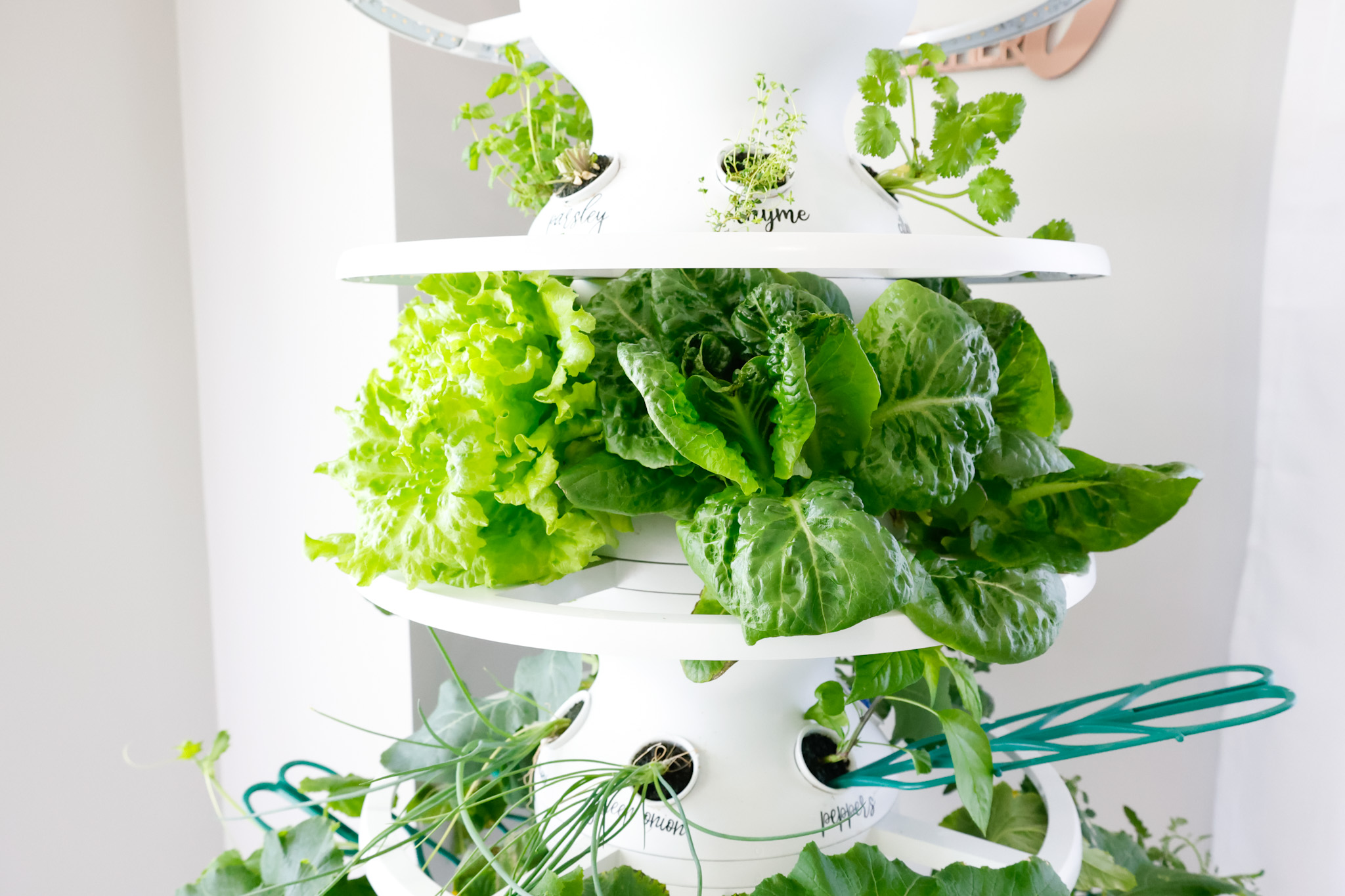 Because I've had a fungus gnat population problem, I have been trying to control both the egg/larvae population by dunking the seedlings to the top of the grow medium (soil) in hydrogen peroxide and putting up these flypaper inserts to catch the adult population.
These are brand new flypaper stickies – you can see how many I had stuck to the other set in my YouTube video.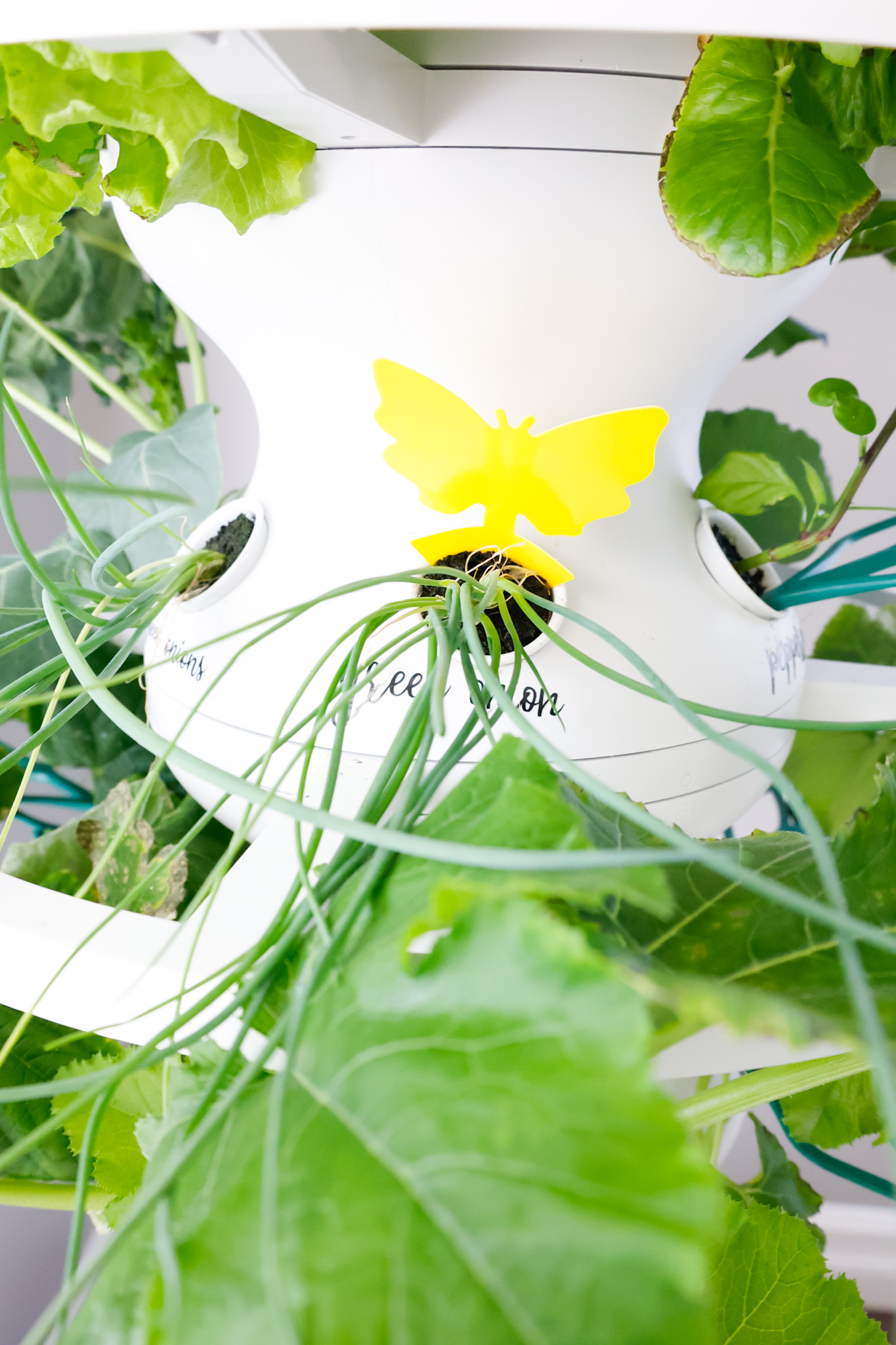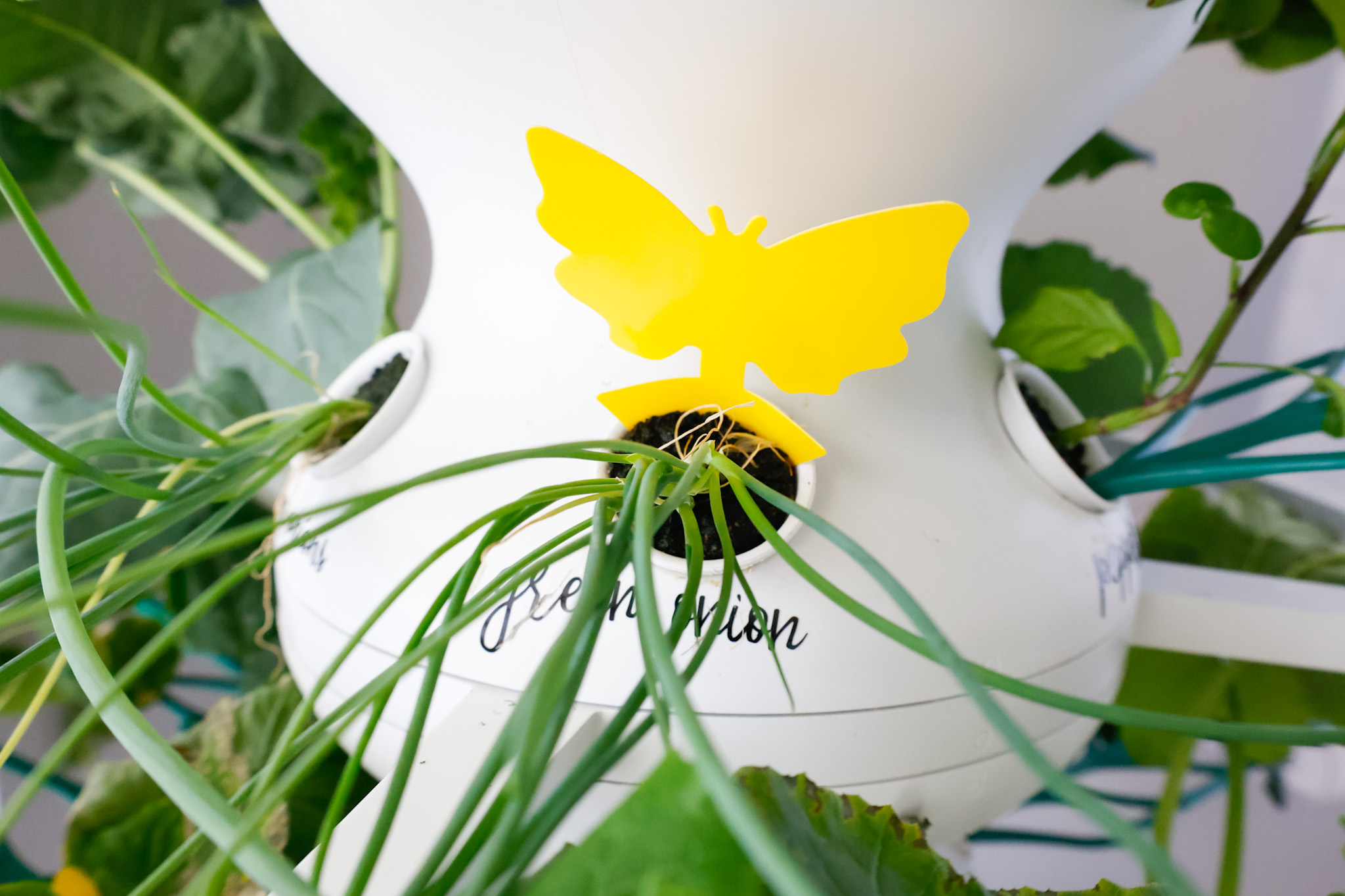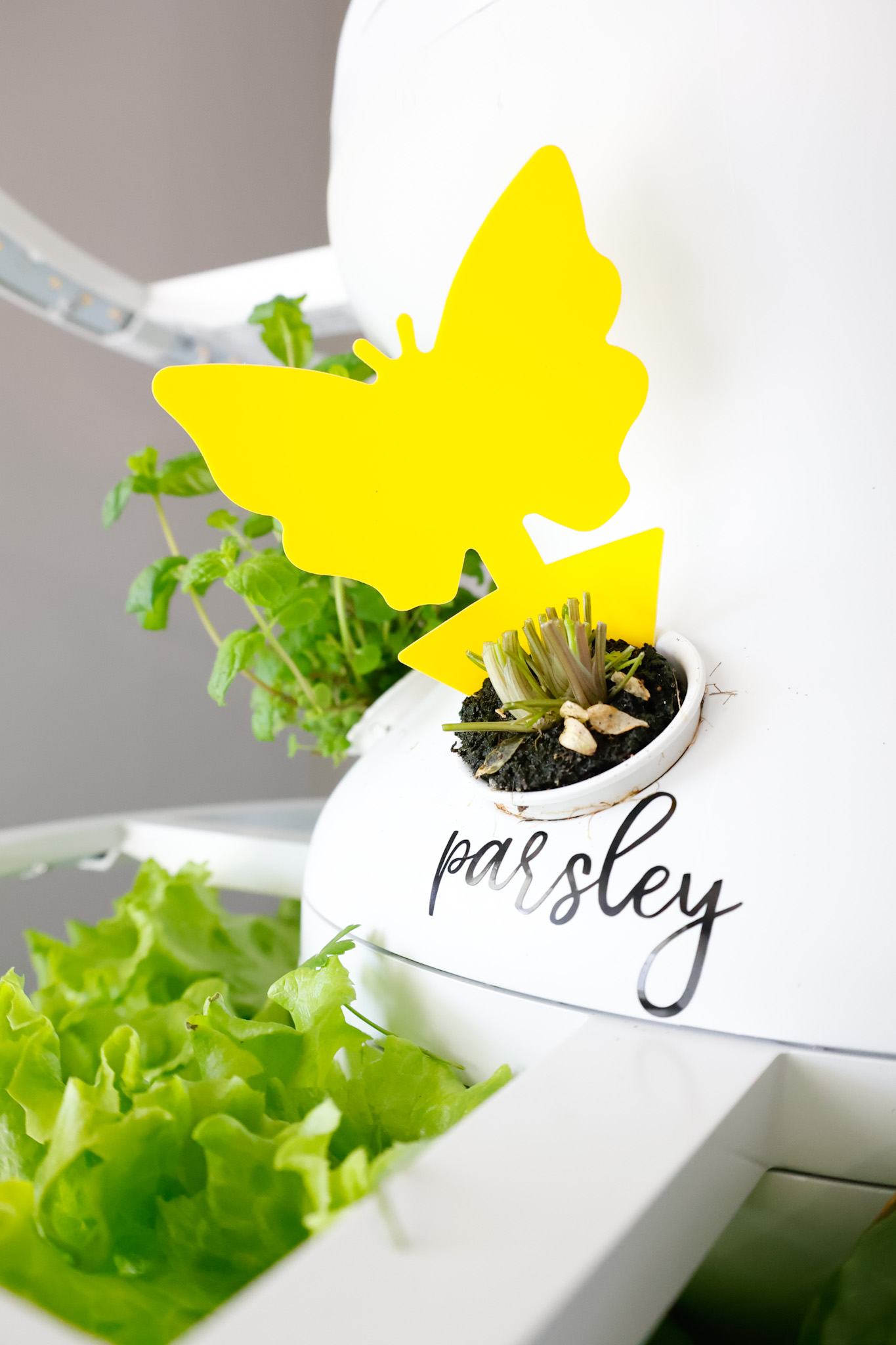 I really like these stickies because they look like butterflies, and the bottom part is both flexible and non-sticky.
So I can place them directly in the plant cups to catch my adult fungus gnats!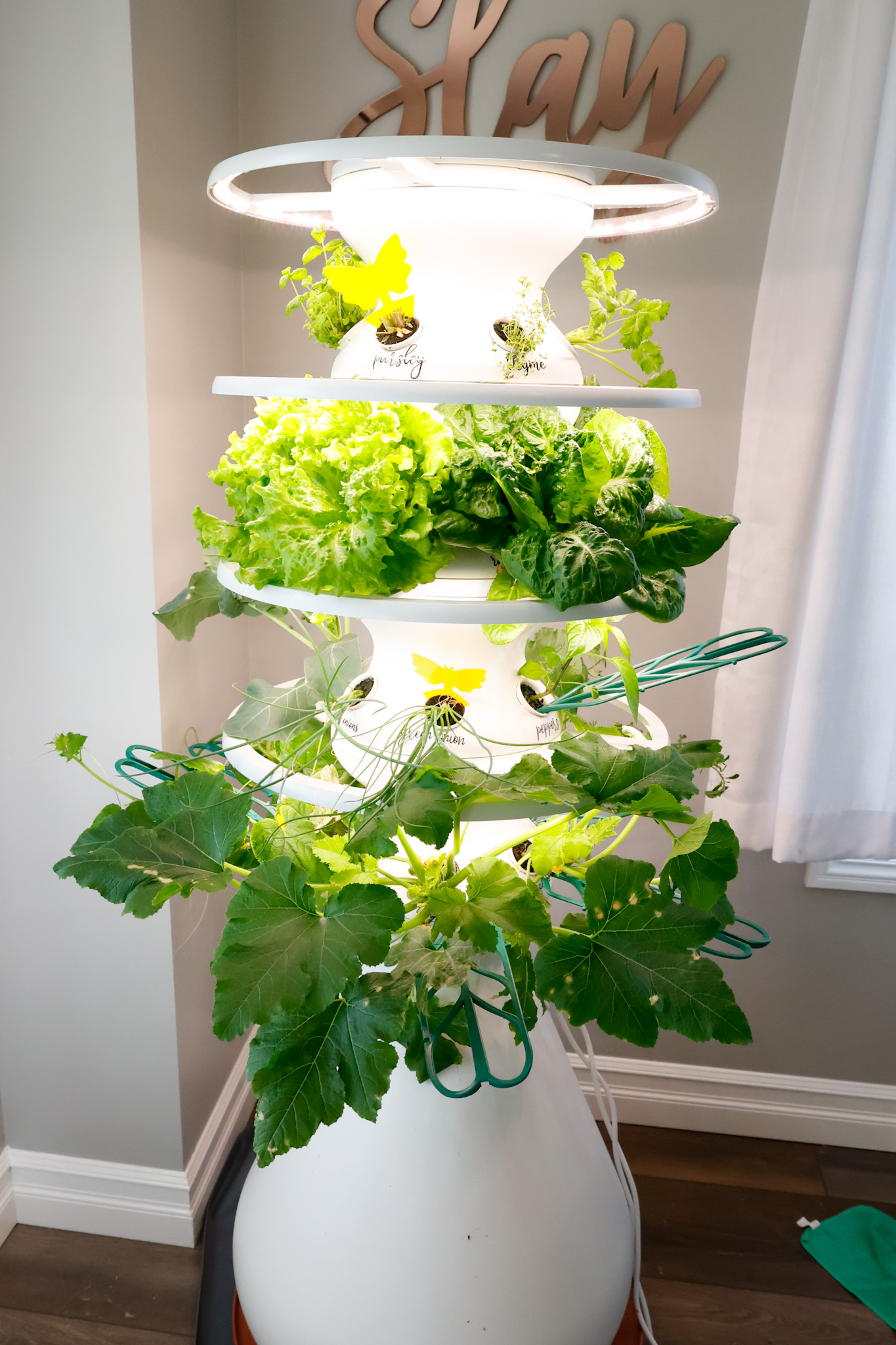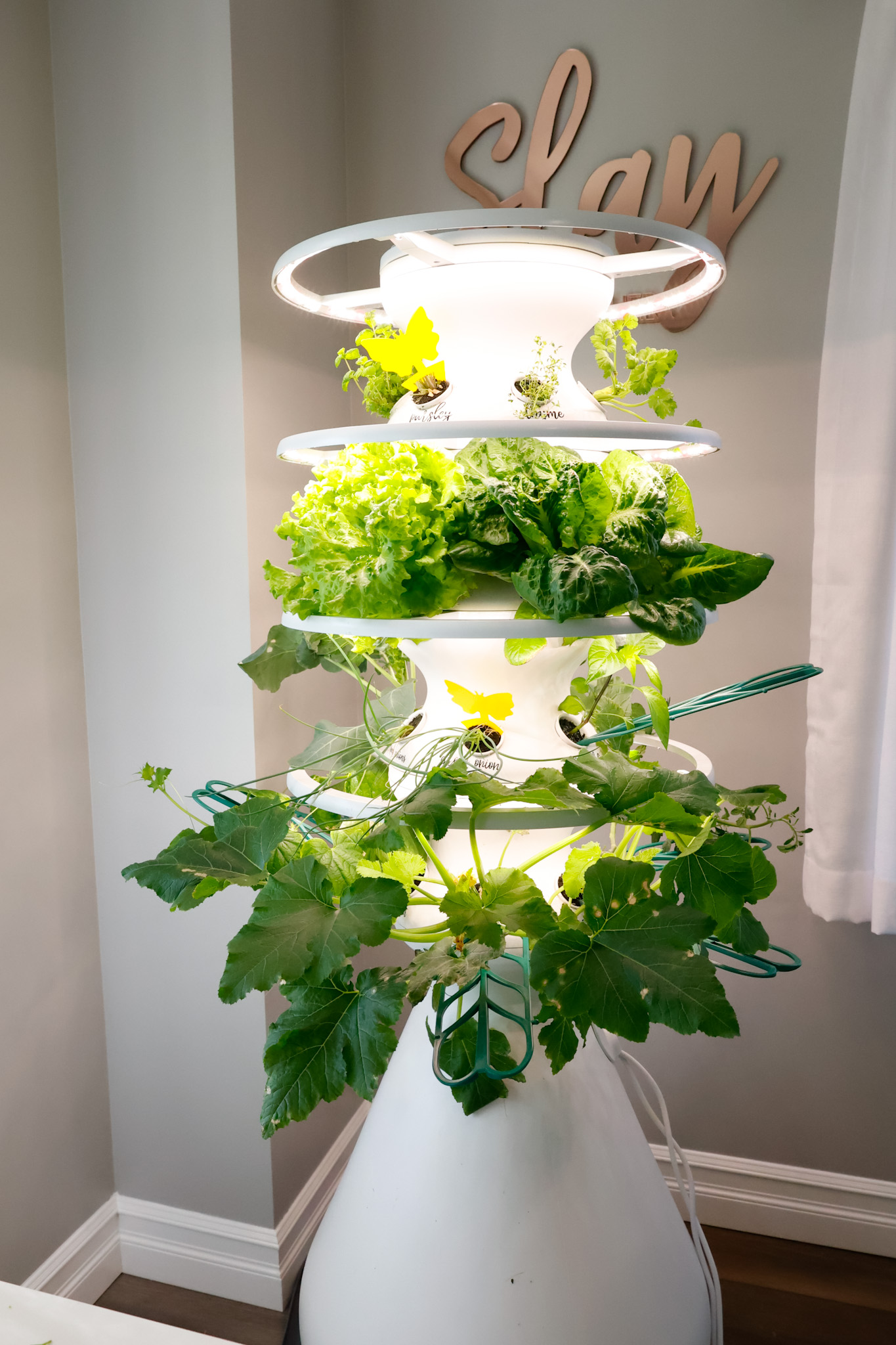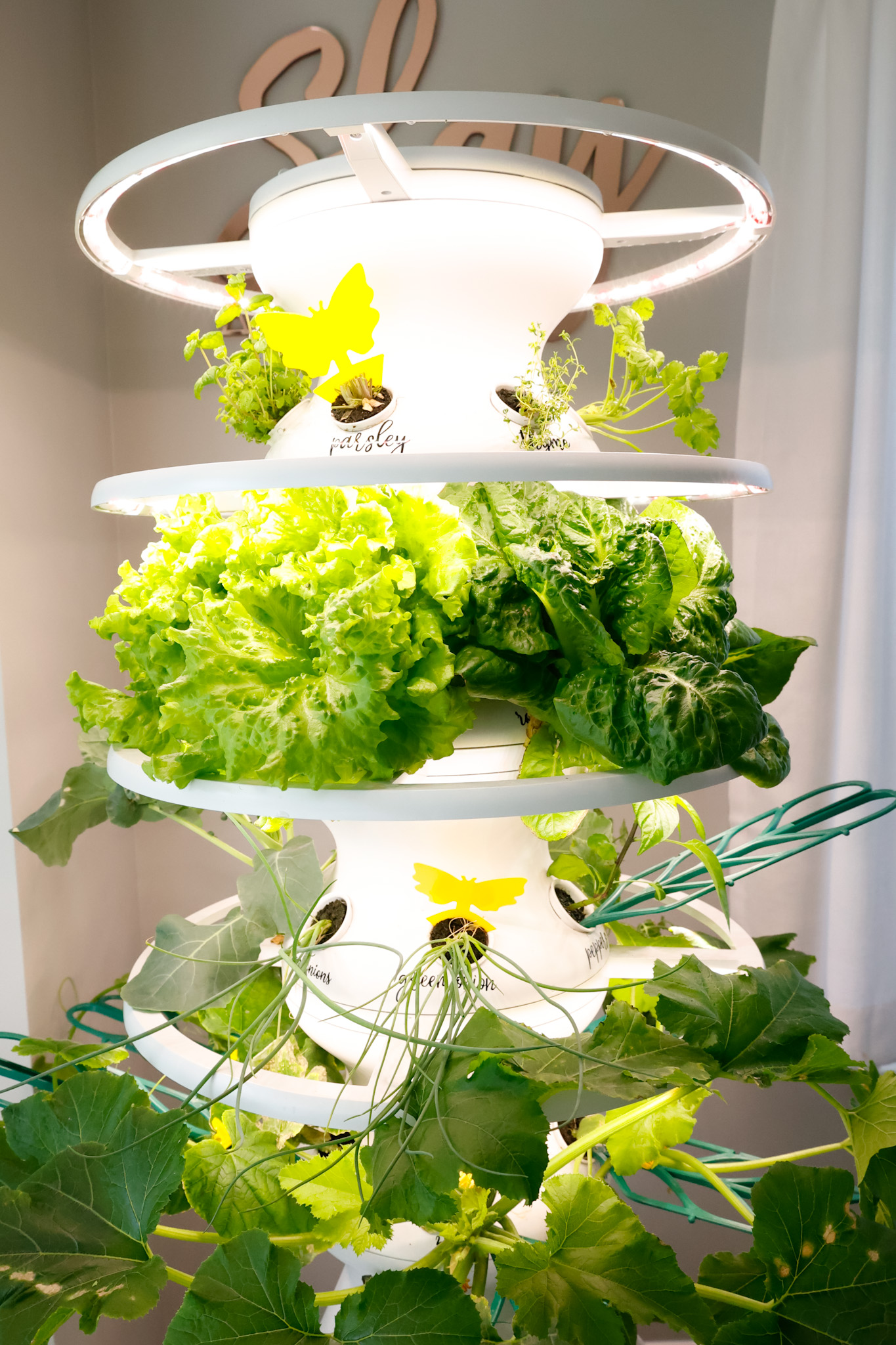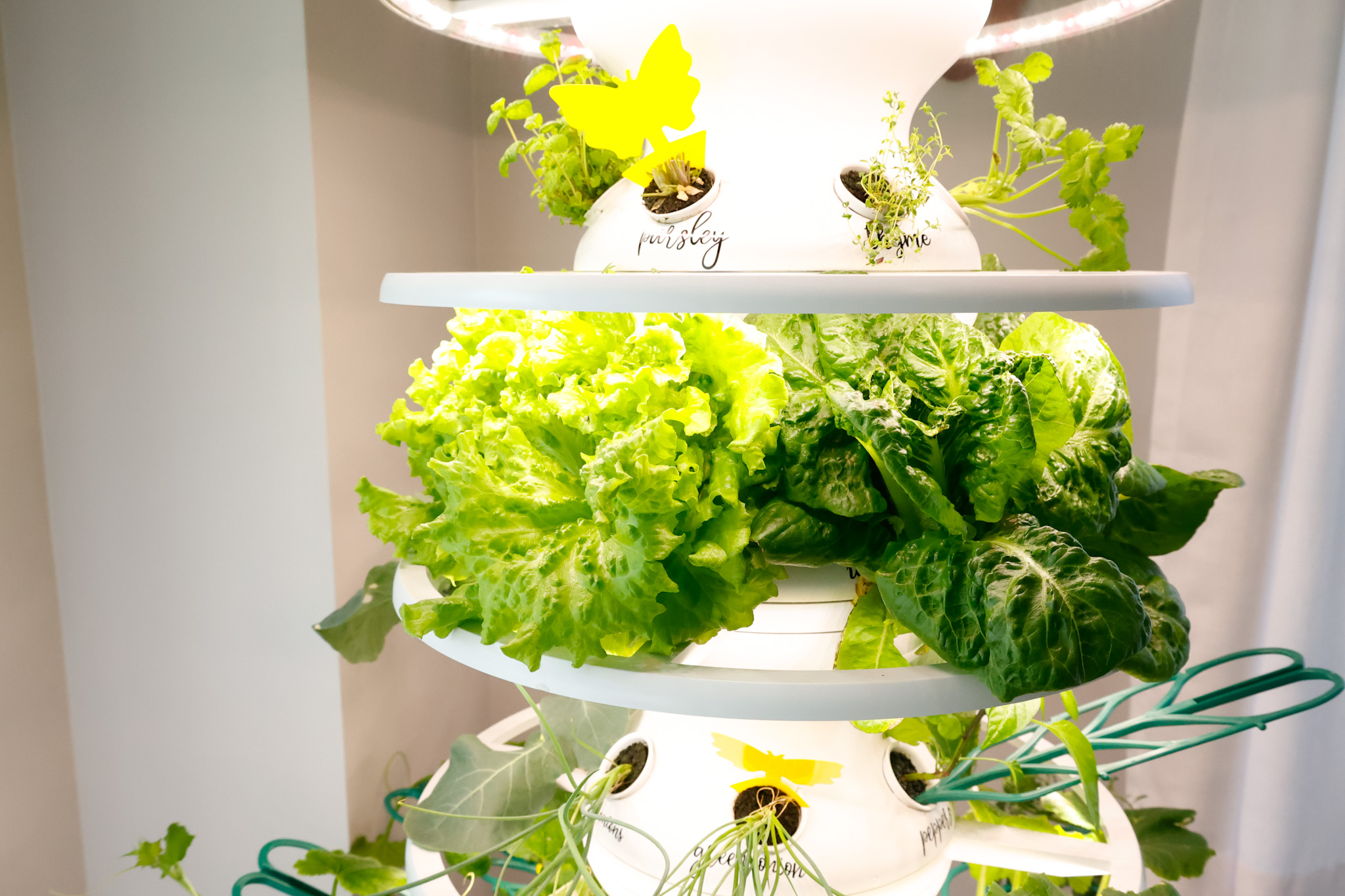 Herb Harvest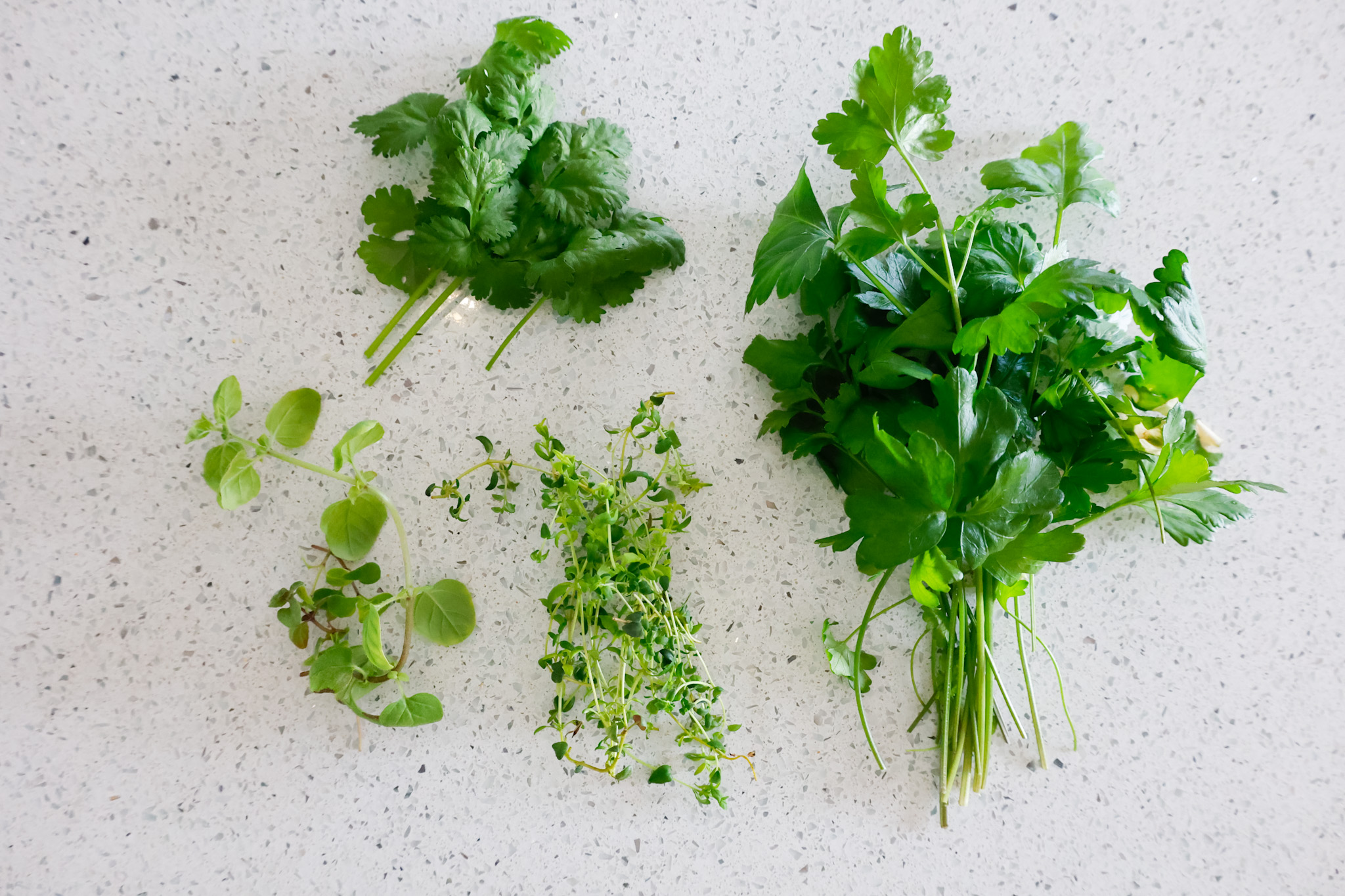 Last week, I harvested some basil and mint.
This week, I harvested cilantro, parsley, oregano, and thyme!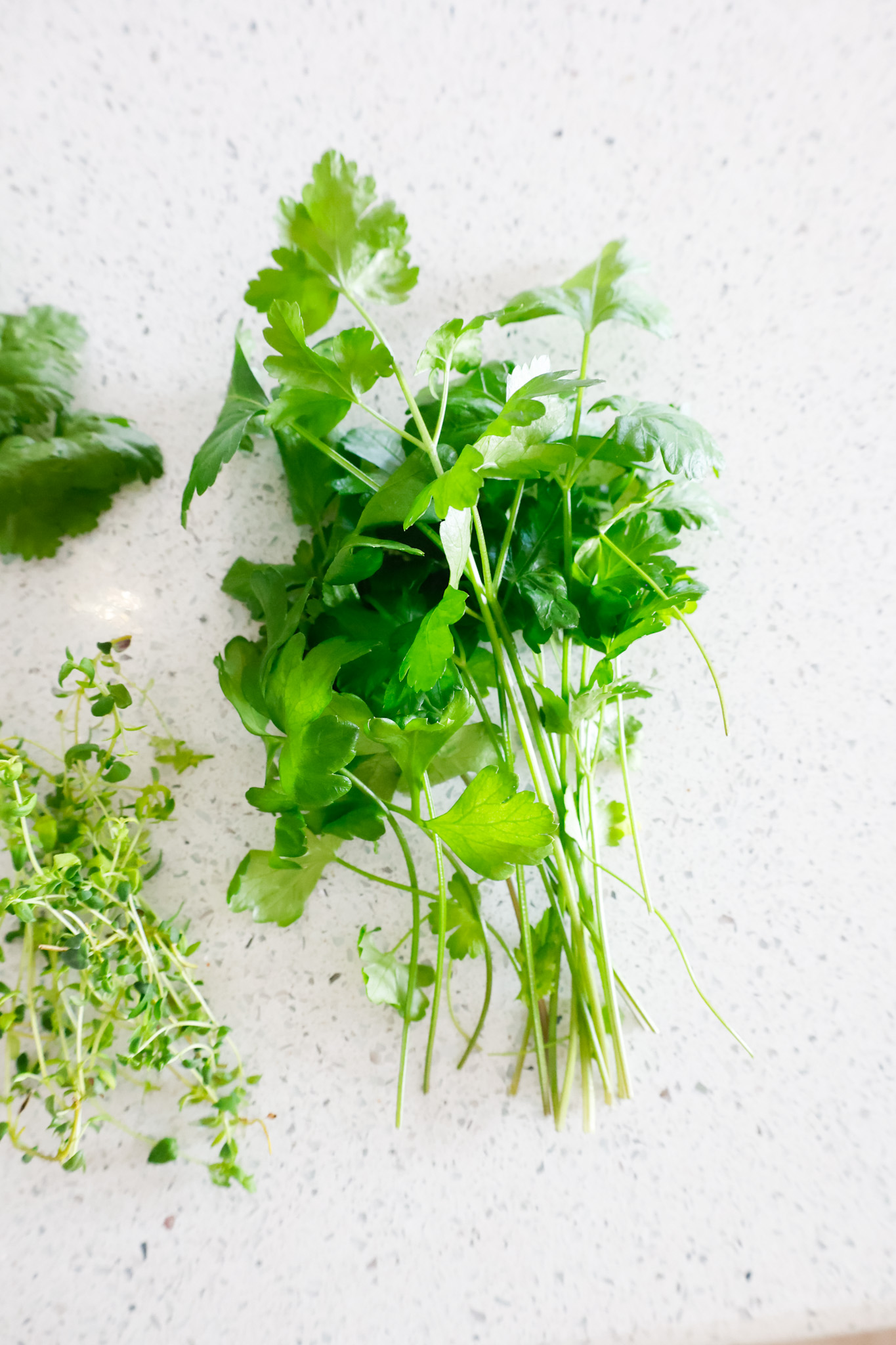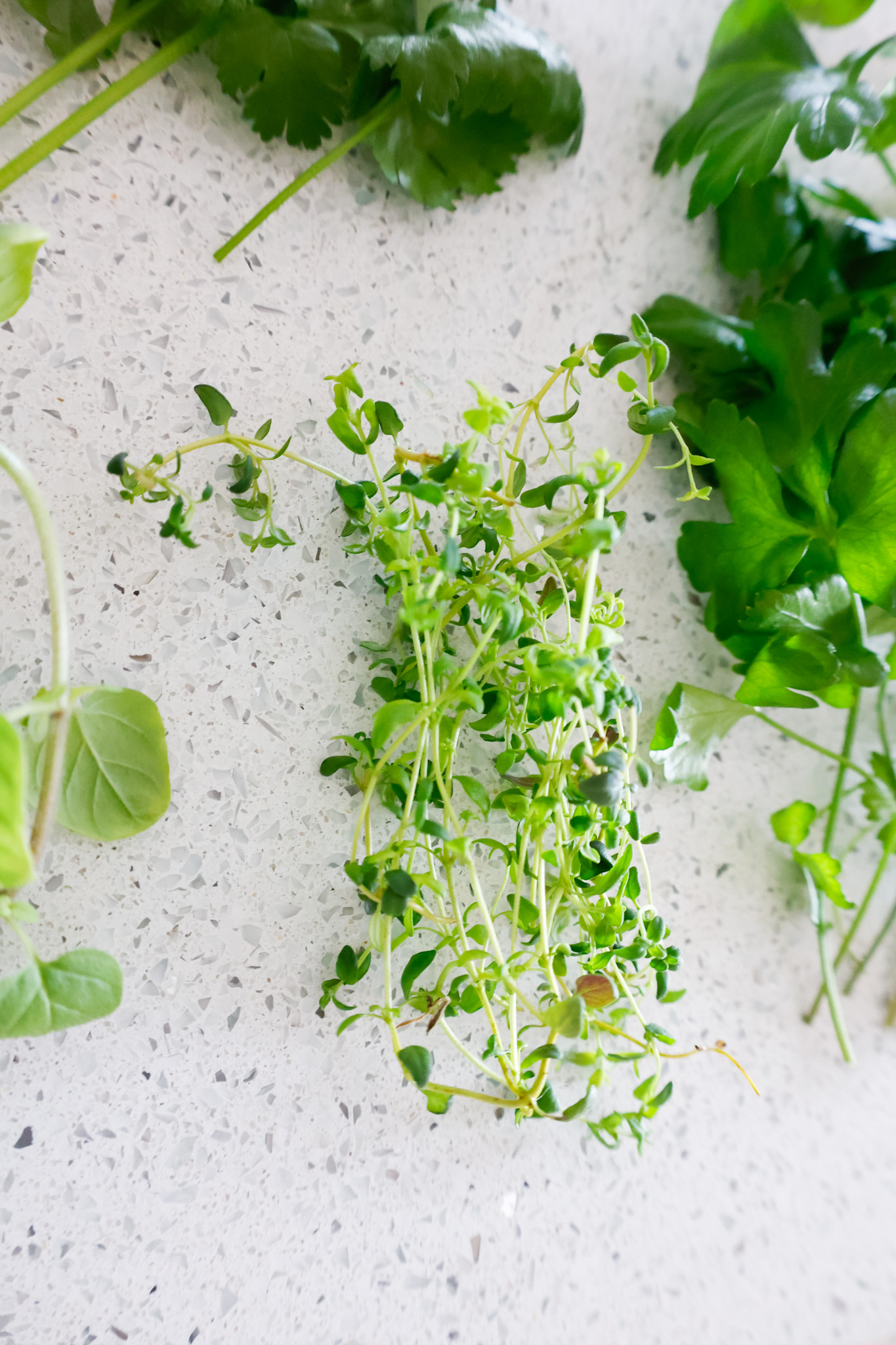 For my parsley, I rinsed it with water and ran it through a salad spinner (this is the spinner I have).
I laid them flat on a piece of parchment paper on a flat pan, and 'baked' it in my convection oven at the lowest temp for 3 hours (170 degrees is the lowest my oven will go).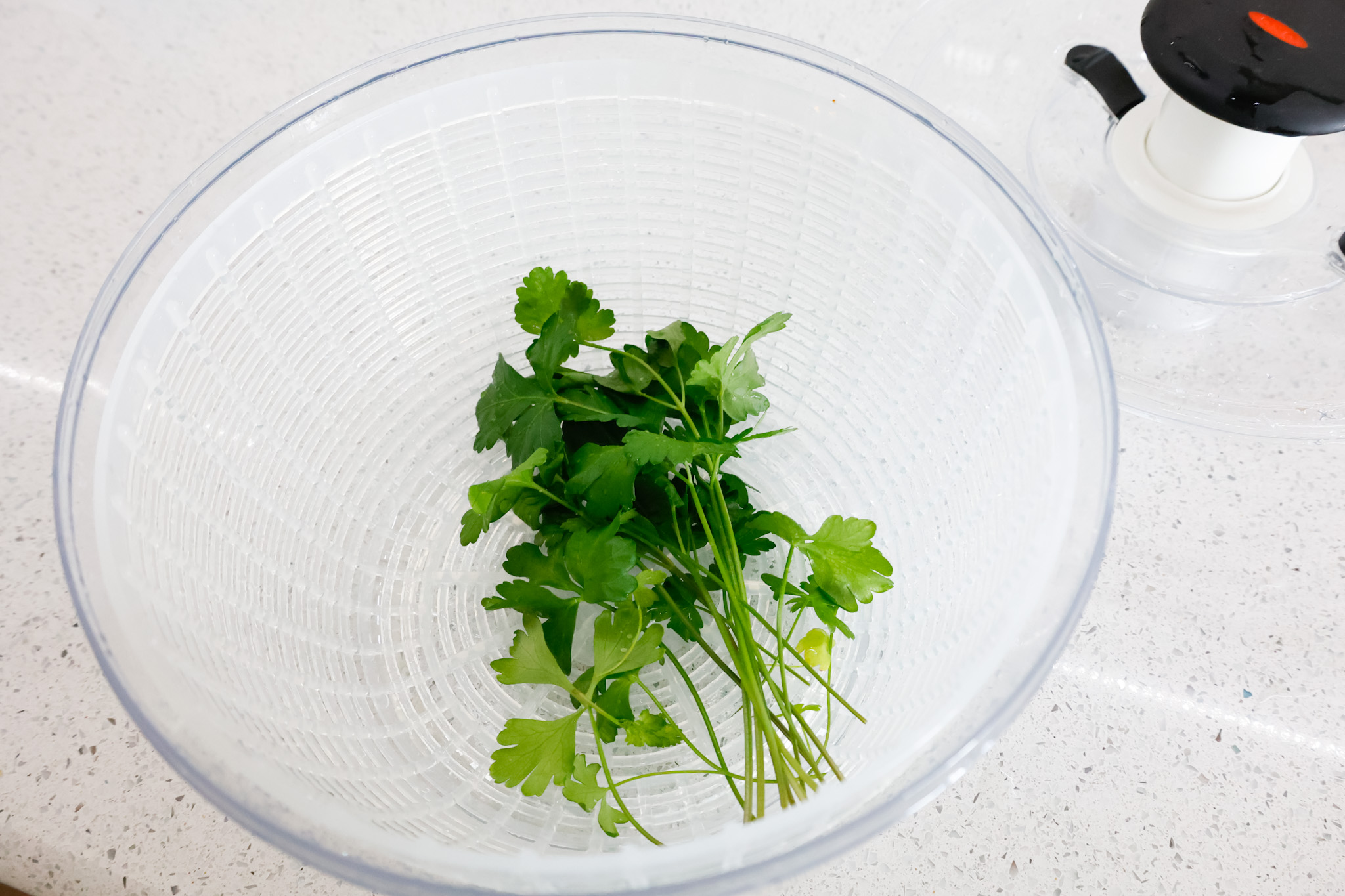 Shop the Farmstand here and don't forget to use code FRIEND-SAHM to save $50 off your order!
*Post originally publish May 2021, links updated September 2021.