36 Amazing Ideas: Mother's Day gifts for girlfriend, wife, or friend…
---
Mother's Day is coming up – THIS WEEKEND!
I know, I'm super late in publishing this post because I'm one of those busy moms who hardly has time to wash her hair or vacuum up the dog hair every day.
But the important part is, I made it in time ;).
The truth is, I come from a long line of procrastinators.
My mom and dad are probably the BIGGEST procrastinators I know, but they're also the hardest workers I know.
Procrastinating goes against my nature and gives me great anxiety because I am a planner by nature.
I seriously try to plan every day of my life to the hour because I crave consistency.
But, I believe some of the procrastination genes were passed on to me somewhere down the line because when it comes to holiday and birthday shopping, I find myself waiting until the VERY last minute to purchase something.
There is no other part of my life that gives in to procrastination – just shopping for gifts ;).
If you're a last-minute shopper like I am, you probably have an Amazon Prime membership that you rely on heavily to grab those almost-forgotten gifts because they deliver items in two days for free!
Just me? Oops.
Anyways, I've compiled a great list of 30 cheap mother's day gifts you can snag on Amazon for under $30 with free two-day Prime shipping JUST IN TIME FOR MOTHER'S DAY….
*This post may contain affiliate links, however, all opinions are my own, as always.
You May Also Like: Farmhouse Finds On Amazon
Mother's Day Gift Ideas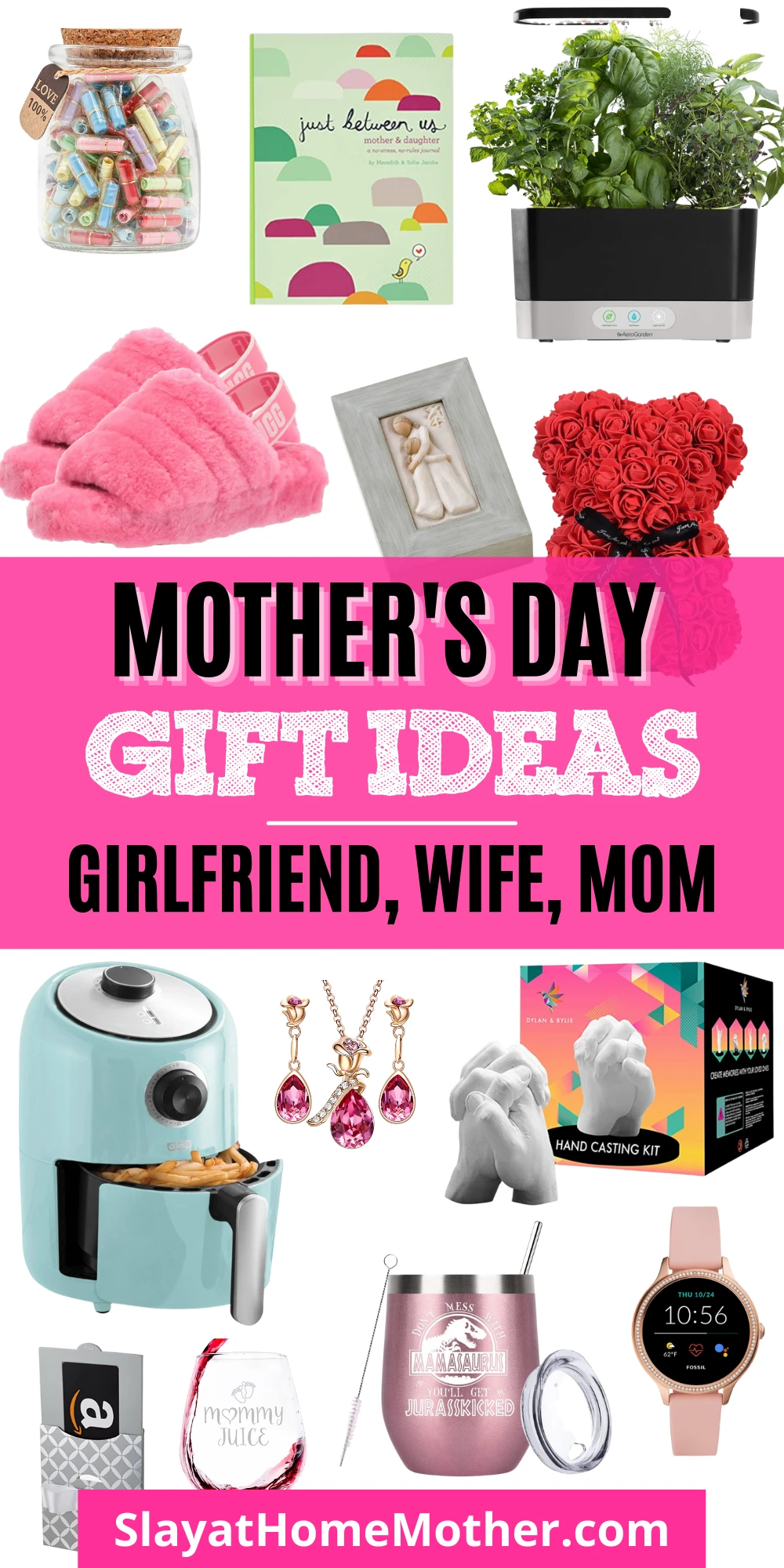 Capsule Letters In A Bottle | Just Between Us Journal | Indoor Garden
Fluffy Slipper | Sculpted Memory Box | Rose Bear
Air Fryer | Rose Jewelry Set | Plaster Hand Mold
Amazon Gift Card | Mommy Juice Wine Glass | Funny Mamasaurus Wine Tumbler | Smartwatch |
What is your favorite gift to give or receive on Mother's Day? Tell me in the comments below!
*Post originally published May 2019, last updated December 2021.