These 25+ no-bake cookie recipes are so easy to make, perfect for the holidays, and are great homemade treats that even your kids can help you make!
---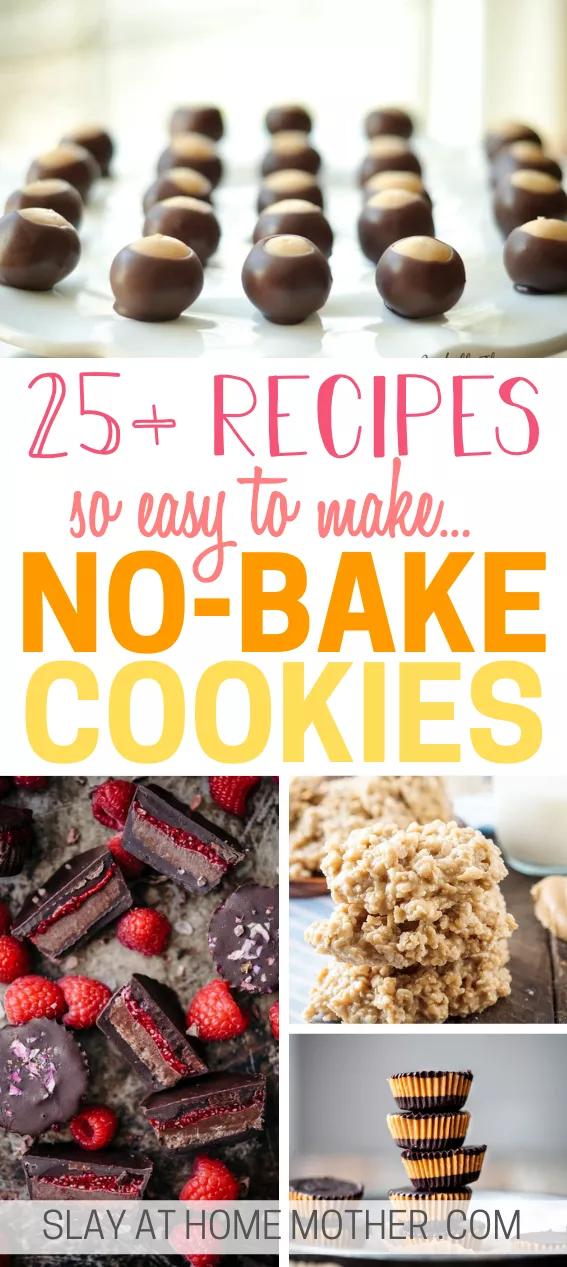 No-Bake Cookie Recipes
Have I ever told you guys I am terrible at baking?!
Seriously, for my soon-to-be middle child's first birthday, I tried making his cake in our oven to save a little money.
I followed the directions to a T, and the middle of the cake came out gooey while the outside edges of the cake were hard as a rock. My husband had to go out last minute and grab a mini cake from Kroger.
I guess it wasn't so bad, and we all had a great laugh, but my pride took a little beating.
Pretty much every baking recipe I've tried has resulted in disaster – except for banana bread.
I can make a mean banana bread!
But, I guess it's good to know your strengths and weaknesses. We can't all be good at everything ;).
That's why I'm so excited to share these no-bake cookie recipes with you guys in today's post. Because there's no baking required!
Even if your cookies, cakes, and desserts come out burnt, gooey, or just plain wrong, these no-bake cookies are super easy to make and only require some light stovetop cooking and combining ingredients…
*This post contains some affiliate links, however, all opinions are my own, as always.
Crispy Nutella Truffles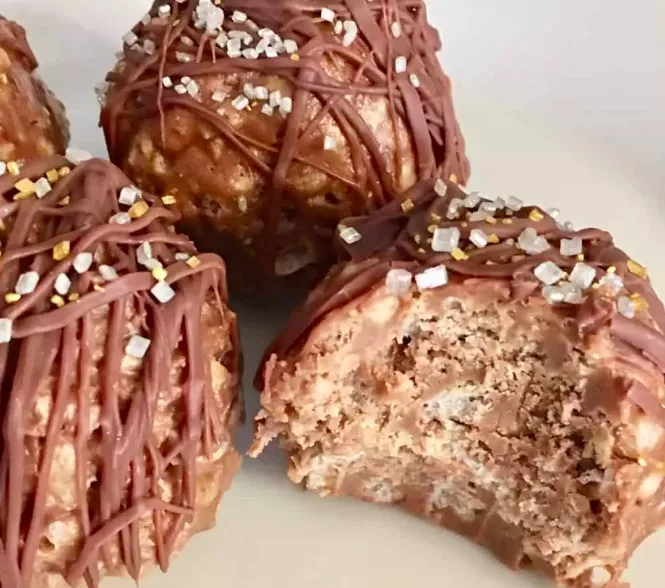 Where are my Nutella fans at?! Try these yummy crispy Nutella no-bake cookies for a tasty treat…
No-Bake Chocolate Oatmeal Cookies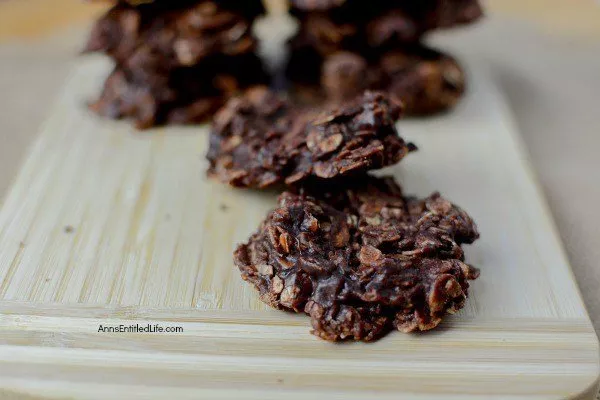 Sweet and easy to eat make, try these no-bake chocolate oatmeal cookies!
Coconut Lime Freezer Cookies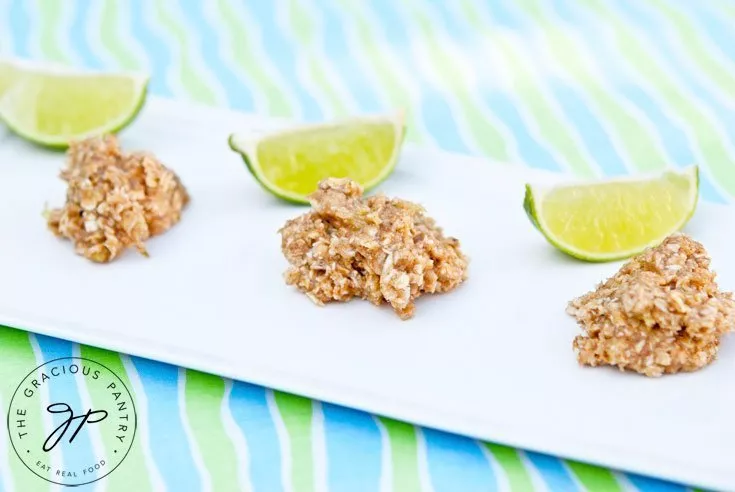 These no-bake cookies with coconut and lime are super easy to make as long as you have room in your freezer!
Peanut Butter Snack Bites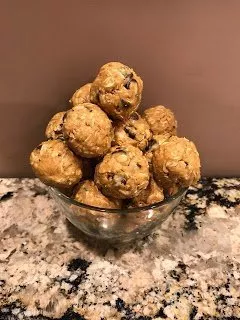 These delicious peanut butter snack bites are super easy to make, just combine the ingredients and roll into balls!
No-Bake Chocolate Chip Cookie Bites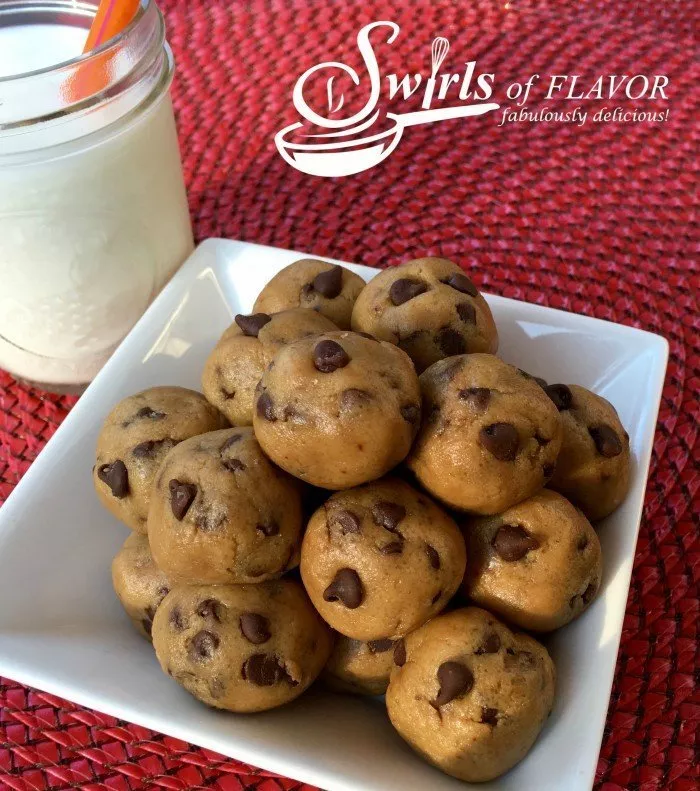 Try making these easy no-bake chocolate chip cookie bites for a fun and yummy treat this season…
White Hot Chocolate No-Bake Cookies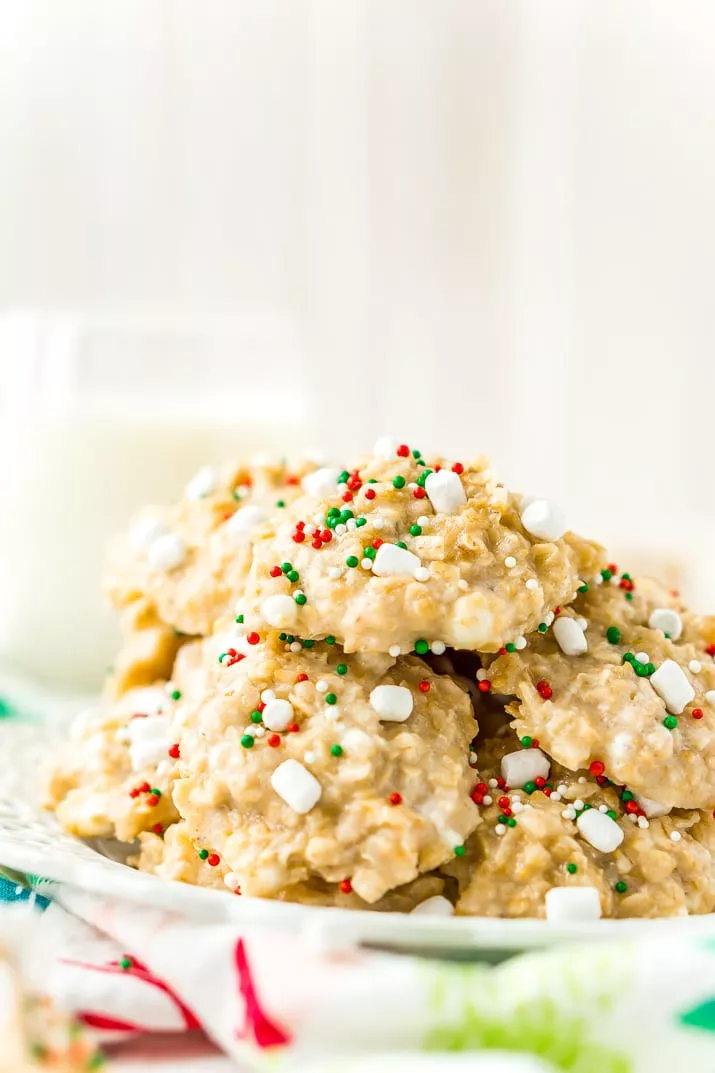 Gluten-free and nut-free, these scrumptious white hot chocolate no-bake cookies are sure to be everyone's favorite treat!
No-Bake Bullseyes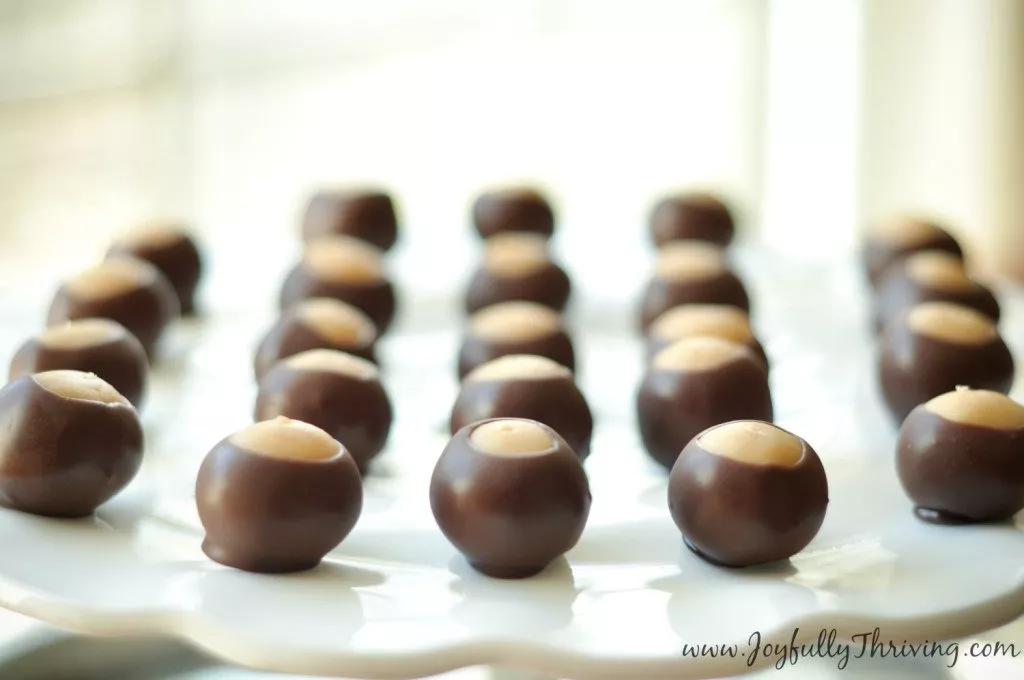 Who doesn't love buckeyes?! Make these yummy peanut butter treats with this easy recipe!


Chocolate Peanut Butter No-Bake Cookies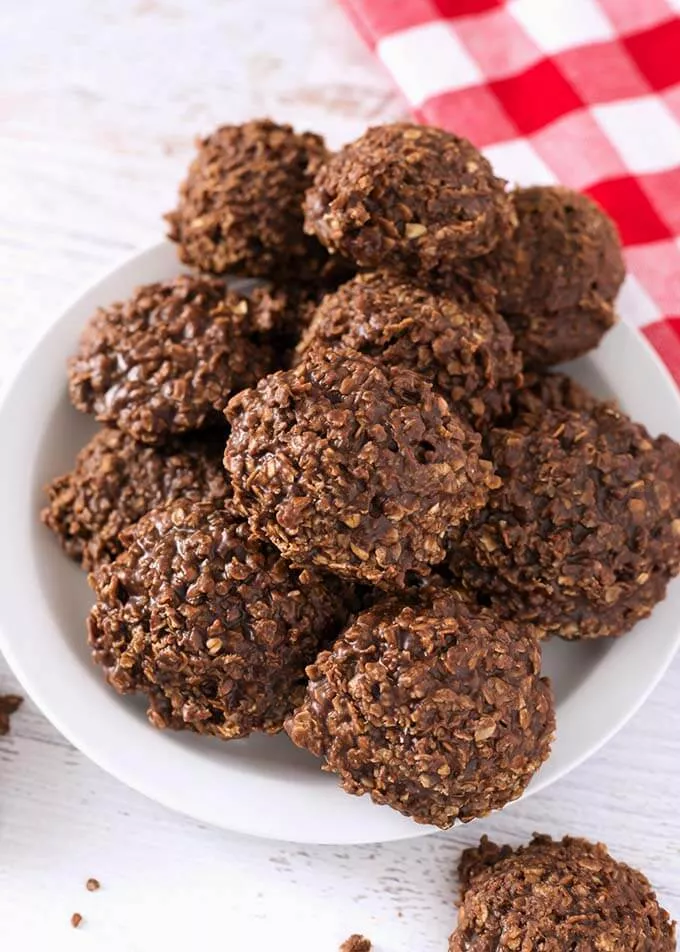 The perfect combination: chocolate and peanut butter! These chocolate peanut butter oatmeal no-bake cookies are a must-try this Fall!
No-Bake Pumpkin Cookies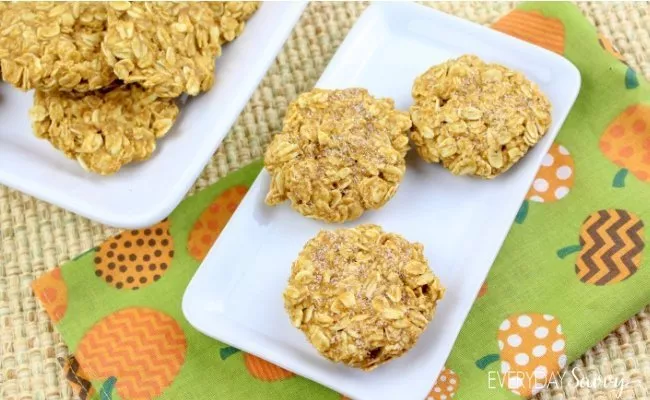 A perfect Fall treat, these no-bake pumpkin cookies are both yummy and easy to make…
You May Also Like: 100+ Delicious Recipes With Canned Pumpkin
Maple No-Bake Coconut Cookies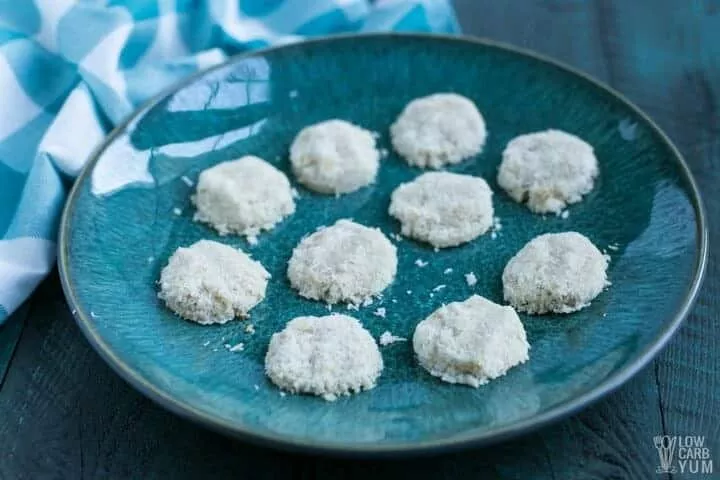 Delicious no-bake maple coconut cookies?! Yes, please! This recipe even has a baking option if you prefer to bake them.
No-Bake Rice Krispie Pecan Pie Cookies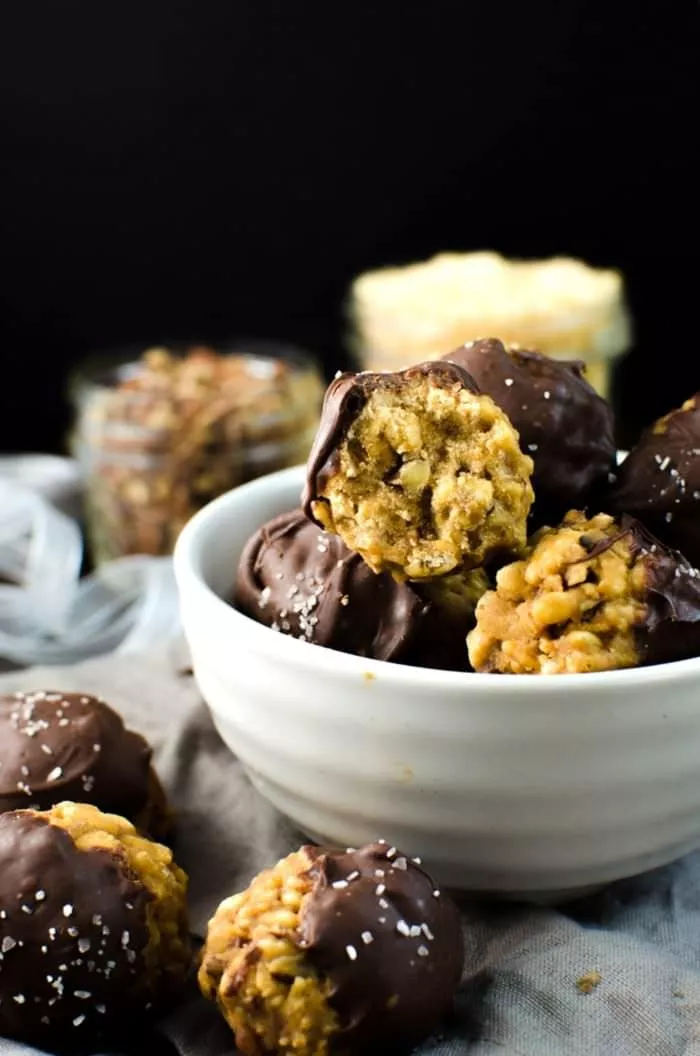 Grab the kids (or grandkids) and make these yummy no-bake Rice Krispie pecan pie cookies together!
No-Bake Peanut Butter and Jelly Balls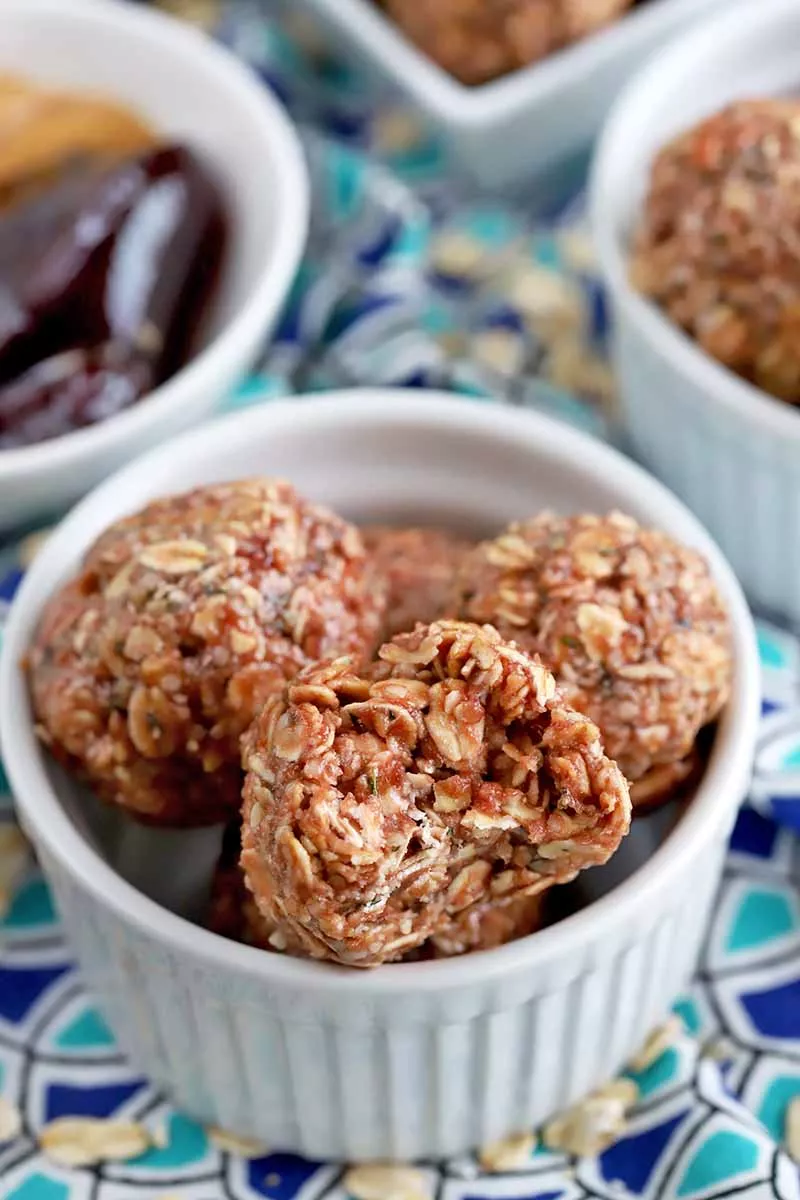 Packing the flavors of both peanut butter and jelly, these peanut butter jelly balls are delicious and crunchy!
No-Bake Chocolate Macaroons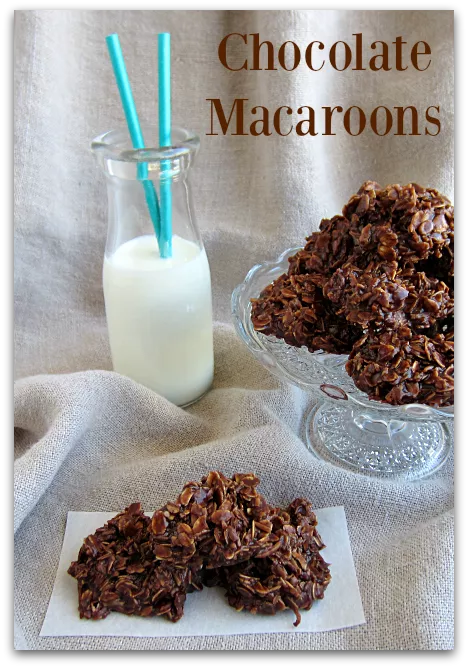 Try making these easy chocolate macaroons, with coconut, oatmeal, and chocolate for your next pot luck or family get-together! They're nicknamed "Frogs".
Gluten-Free Chocolate Chip Griddle Cookies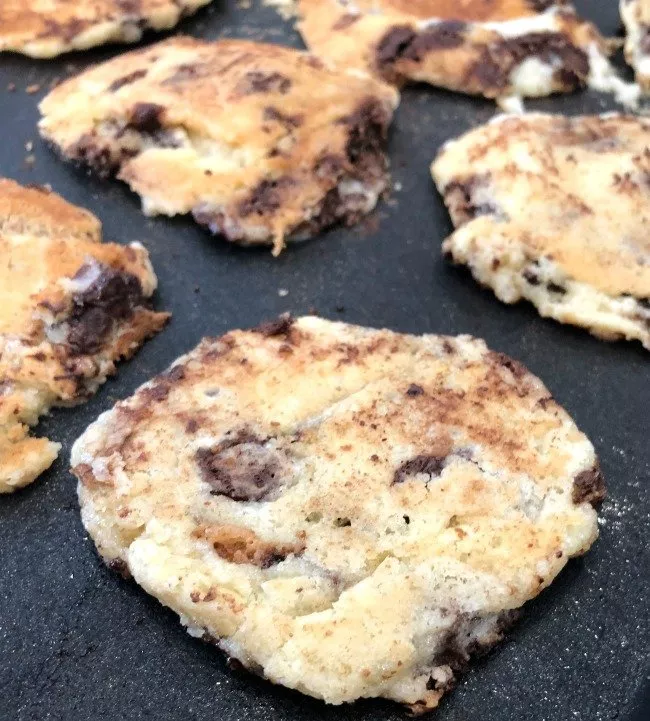 Just four ingredients and a griddle gives you these delicious gluten-free chocolate chip griddle cookies!
No-Bake Chocolate Coconut Cookies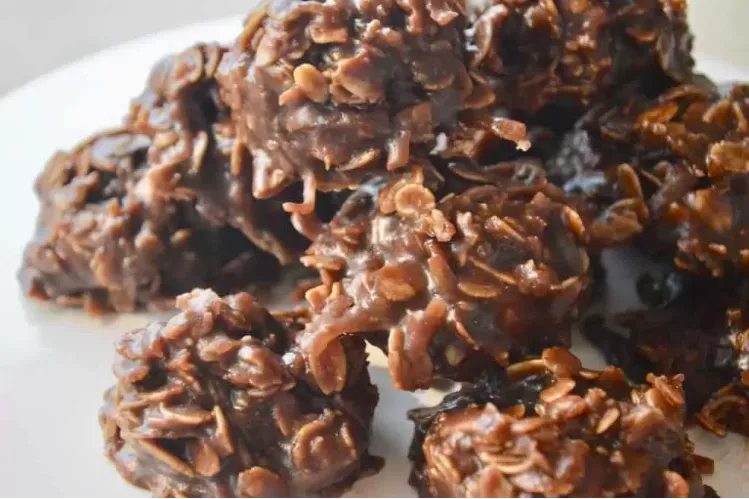 So easy to make, these no-bake chocolate coconut cookies are a great sweet treat to serve up to family and friends!
No-Bake Pecan Praline Bourbon Balls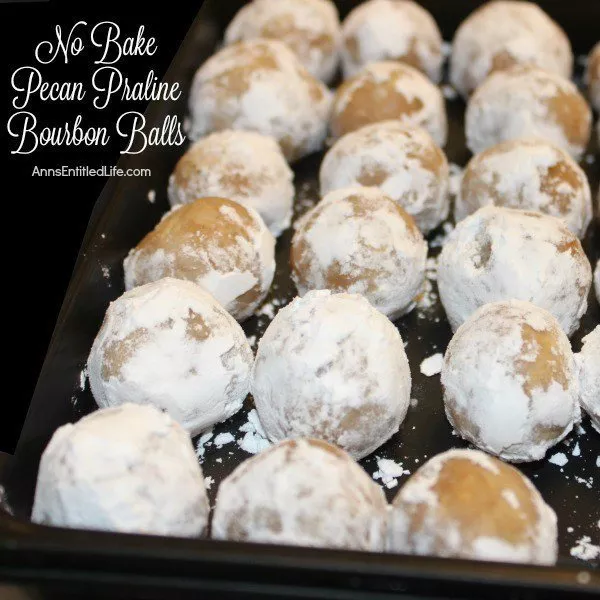 These yummy no-bake pecan praline bourbon balls are the perfect holiday treat – call them 'snowballs' and serve them at your next holiday party!
Easy Vegan Peanut Butter Cups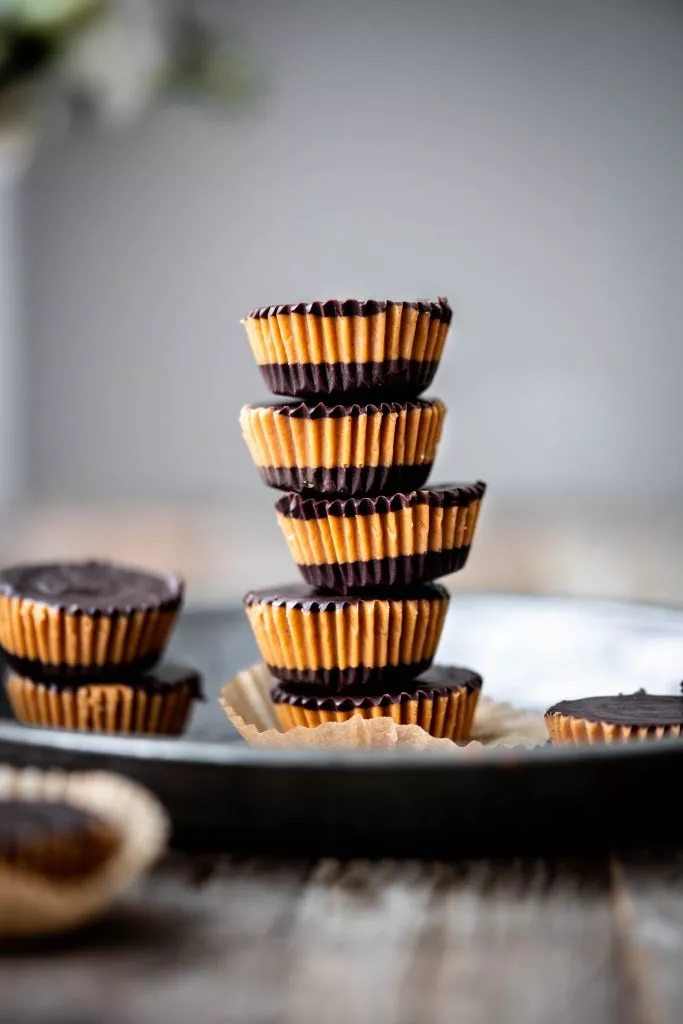 Make your very own vegan peanut butter cups at home with this no-bake recipe!
Peanut Butter No-Bake Cookies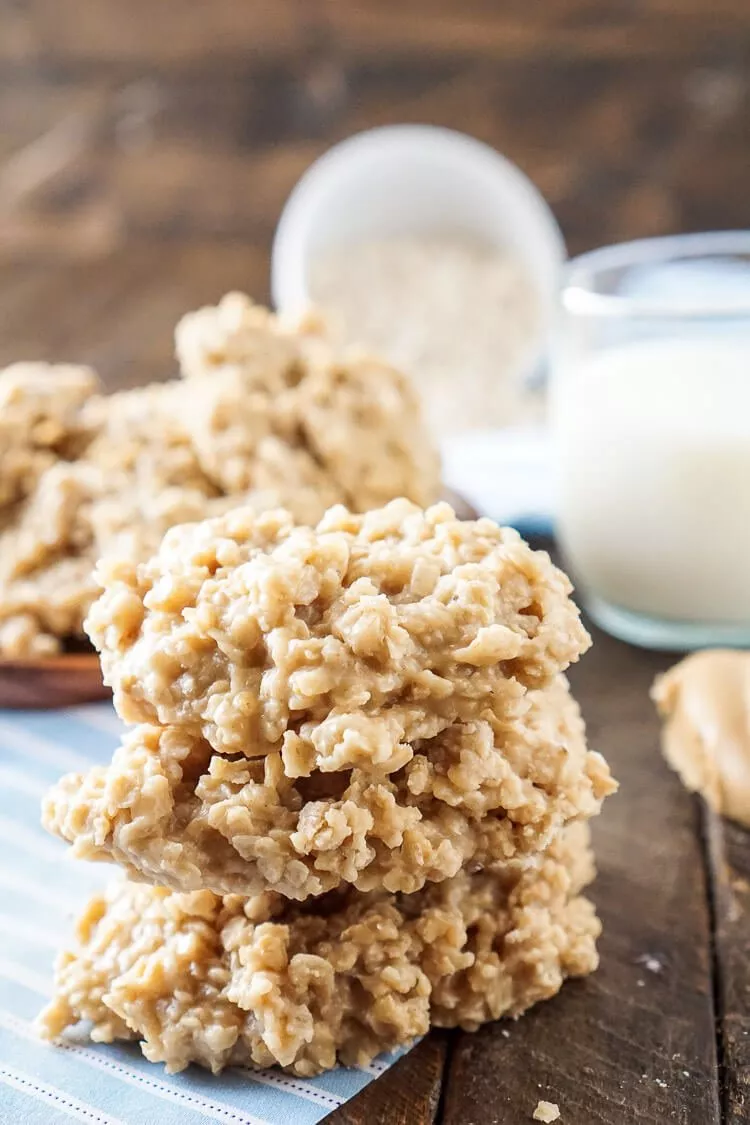 Crack open your favorite jar of peanut butter (crunchy or smooth!) to make these no-bake peanut butter cookies with a simple recipe…
Triple Almond Cookie Dough Bites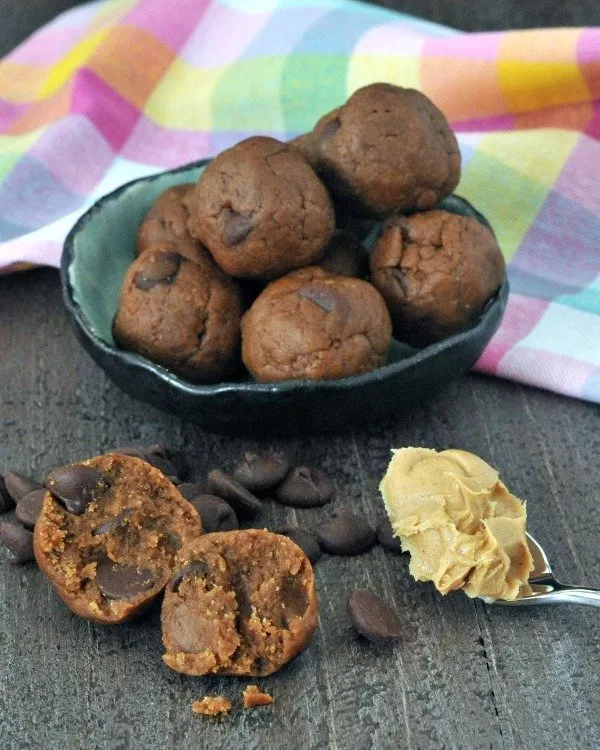 Whip up these delicious triple almond cookie dough bites in just 5 minutes!
Dark Chocolate Almond Butter Haystack Cookies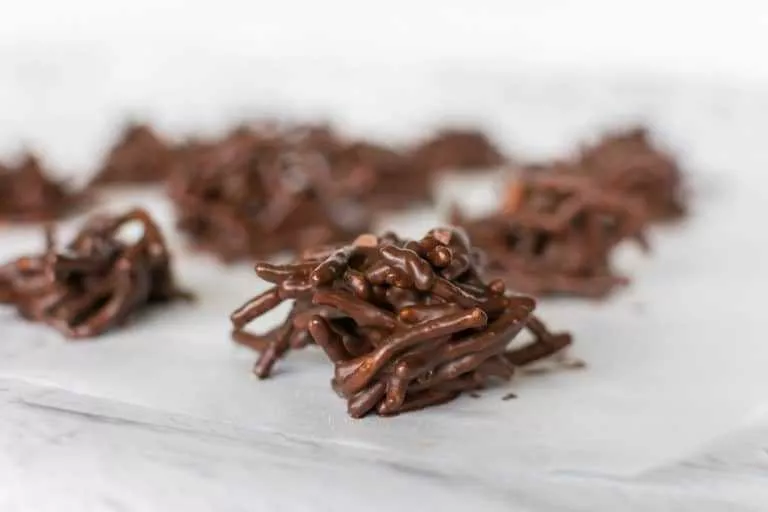 Also called bird's nests, these yummy dark chocolate almond butter haystack cookies are a delicious treat to try!
Coconut Flour Chocolate Chip Cookie Dough Bites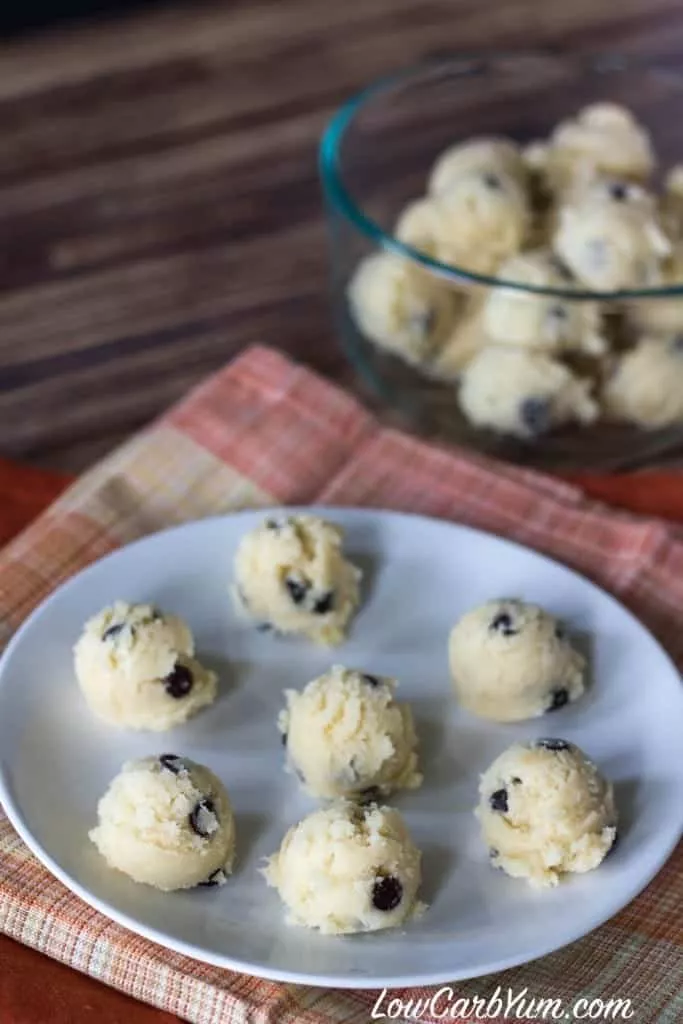 Cookie dough you can eat raw, these scrumptious coconut flour chocolate chip cookie dough bites are gluten-free and low-carb…
Chocolate Cashew Butter Cups with Raspberry Chia Jam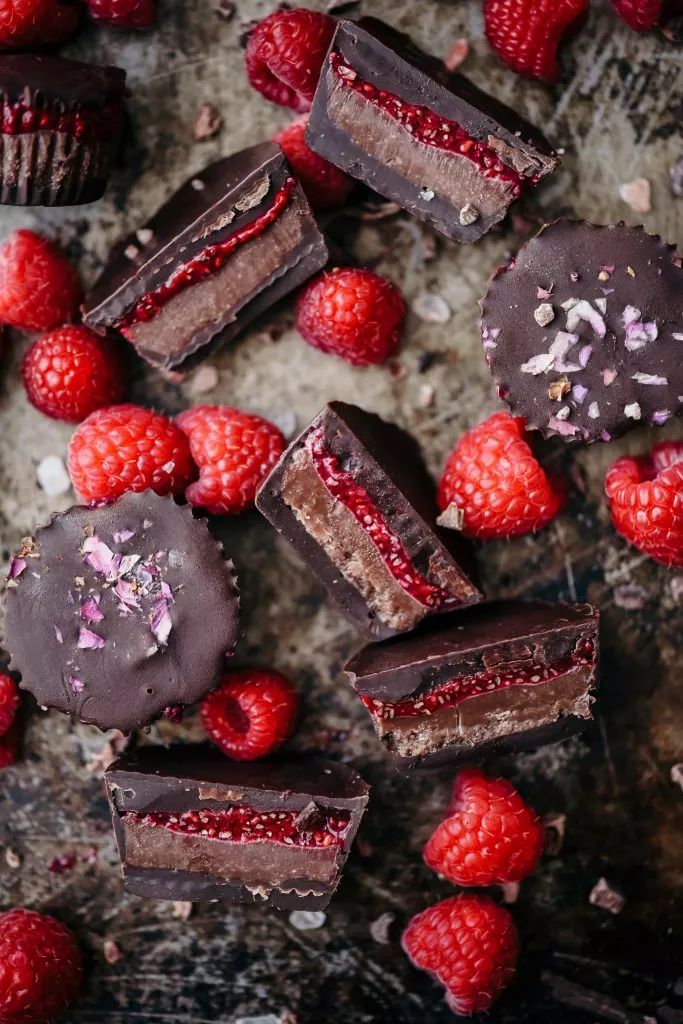 These colorful and sweet treats are sure to be a crowd-pleaser and are super easy to make – get the recipe for double chocolate cashew butter cups with raspberry chia jam HERE…
Gluten-Free No-Bake Brownie Bit Cookies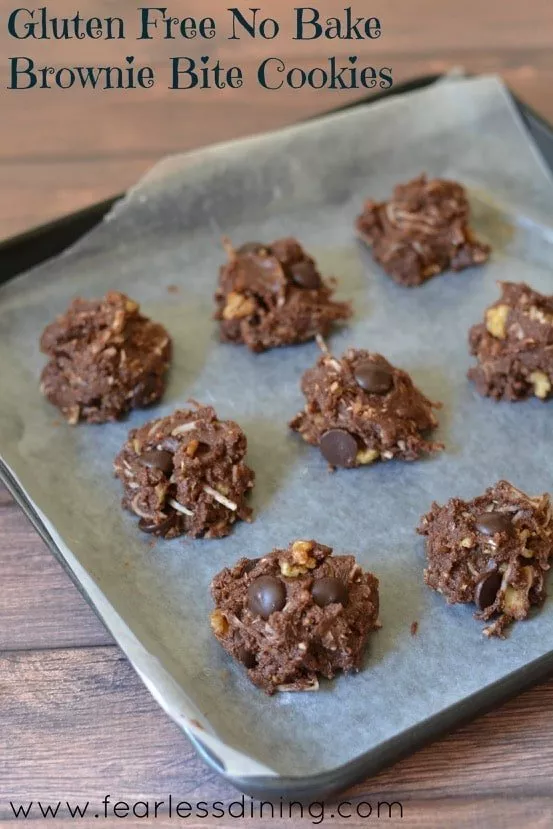 Combining a few of our favorite flavors in the recipe, these gluten-free no-bake brownie bite cookies look and sound amazing, don't they?!
No-Bake Butterscotch Cookies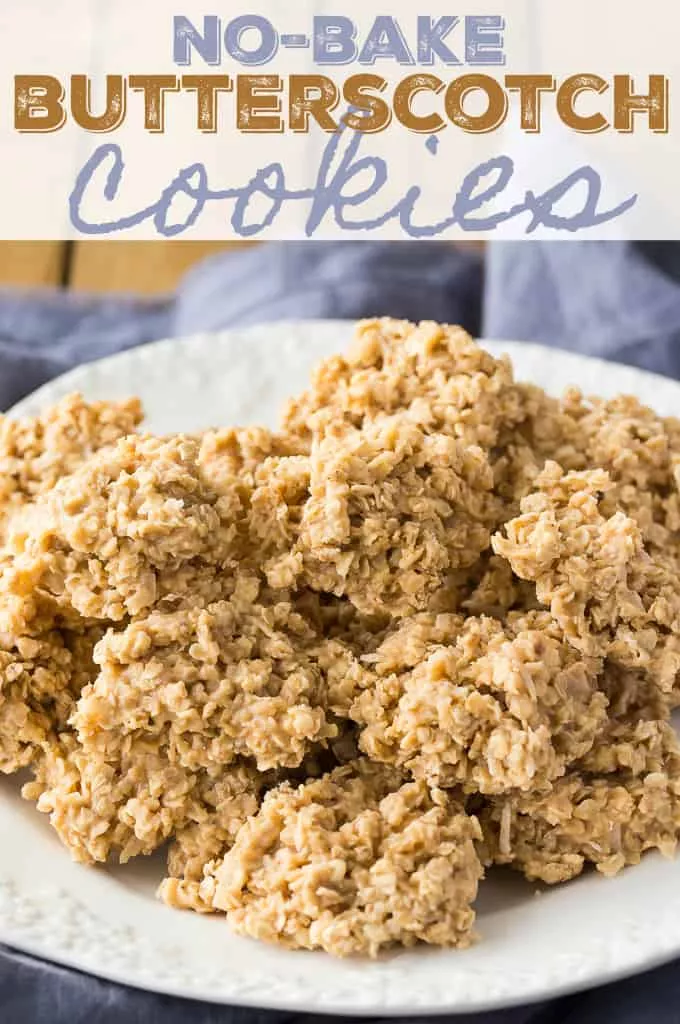 Yummy no-bake butterscotch cookies are the perfect snack or dessert to serve up this season, with a sweet and chewy texture!
The Best Chocolate Butter Balls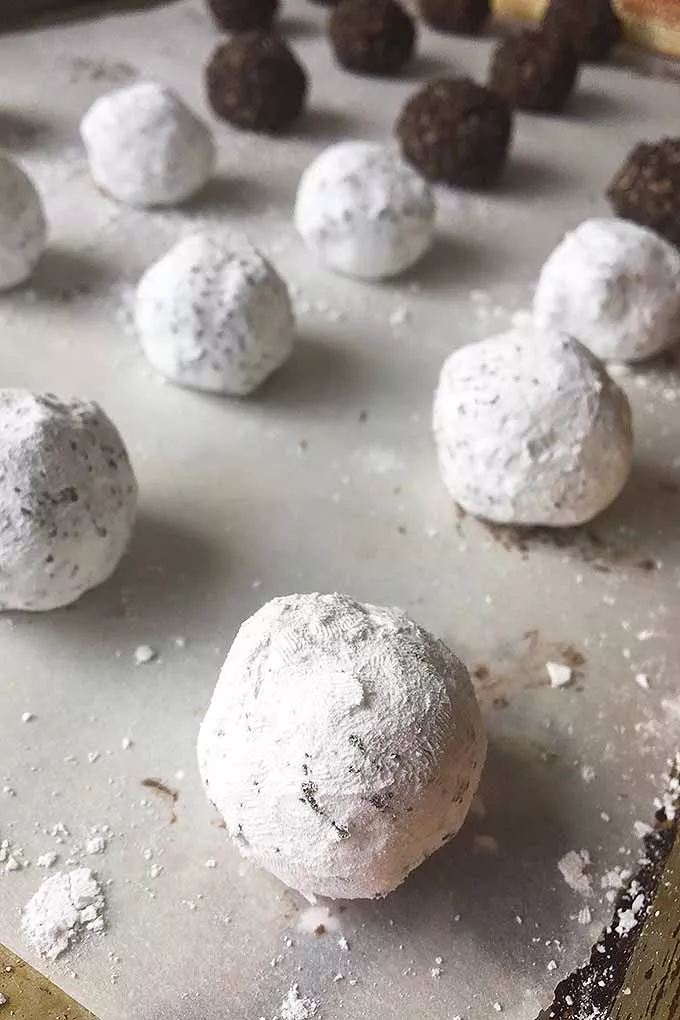 Super easy to make, these adorable no-bake chocolate butter balls are a perfect bite-sized treat to serve at potlucks and family get-togethers!
No-Bake Chocolate Peanut Butter Banana Cookies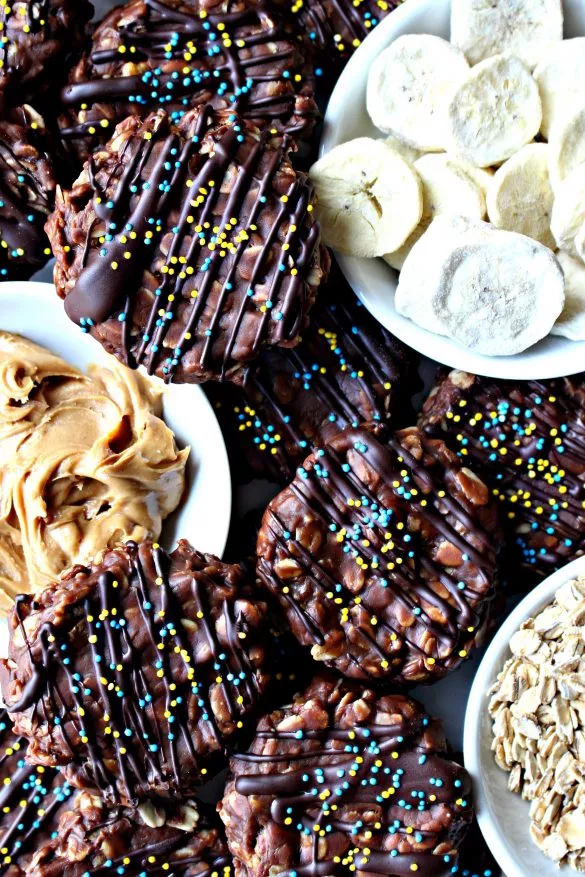 There's something ridiculously sweet about combining chocolate and banana – the flavors just go so well together! Make these delicious no-bake chocolate peanut butter banana cookies for your next party!
---
I hope you guys enjoyed these no-bake cookie recipes – we can't wait to try them all this Fall and Winter season!