Sharing is caring!
Passed down to me from my mother, this simple banana bread recipe is easily the BEST you'll ever have!
---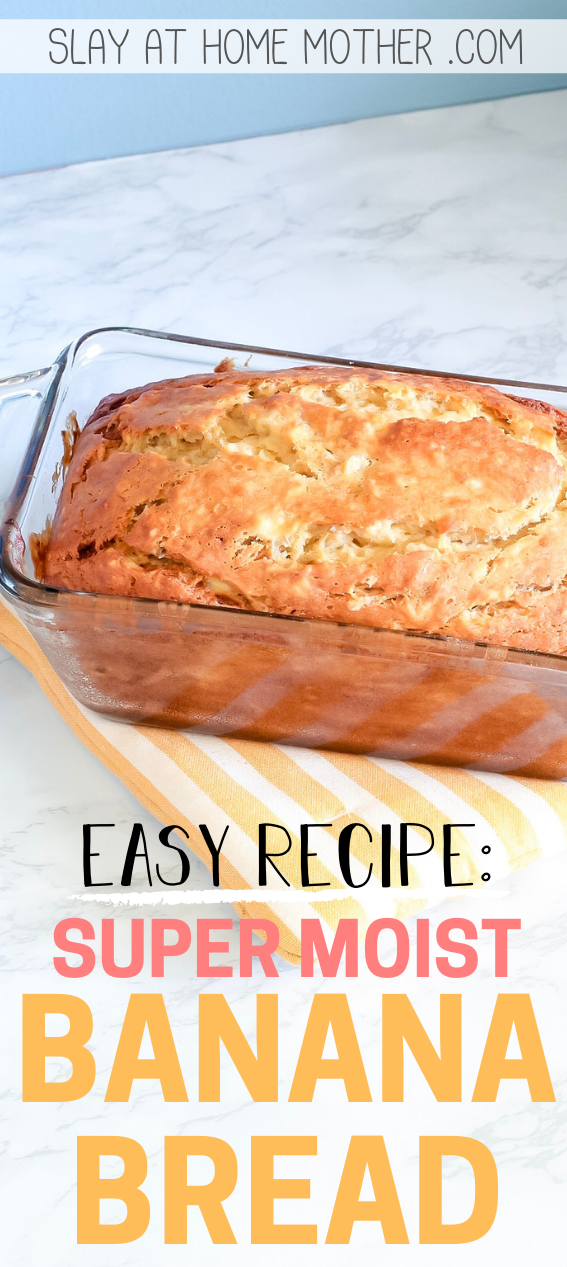 Growing up, my favorite snack to eat was my mother's delicious banana bread recipe!
I remember waking up in the morning to the smell of banana bread wafting from the oven vent and flowing through the house.
I always looked forward to Fall and Winter mornings when the air was a bit chilly in the house but the freshly made banana bread would warm our bodies up and get our family talking.
She'd make one of her delicious cappuccinos while my dad brewed his Folgers coffee from the can.
Coffee and banana bread would smell up our house, and to this day reminds me of home.
She recently shared this recipe with me, knowing full well I need help in the baking department.
I'll be 100% honest with you guys – I'm terrible at baking!
I'm determined to overcome this, and I'm sure with enough practice I will get better over time. But the fact is that any dessert I try to bake is pretty much inedible.
I was so thankful to get the recipe from her, now that I have my own children who I want to experience that sense of home as I did with our family recipe.
But, I was really nervous about trying this recipe given my current baking skills.
I'll go ahead and tell you that, even with a really bad track record in baking, I was able to make this easy banana bread recipe like a total pro!
So even if you aren't as experienced in the kitchen, or are cursed when it comes to baking, this recipe is as easy as it is delicious. If I can do it, so can you! 😉
This recipe has become a staple in our home, and one that I hope my kids love as much as I did.
My oldest son, Max, always swoons at the smell of the banana bread baking in the oven.
*This post contains affiliate links to help support my blog, however, all opinions are my own, as always!*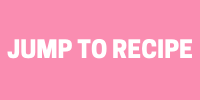 Easy Banana Bread Ingredients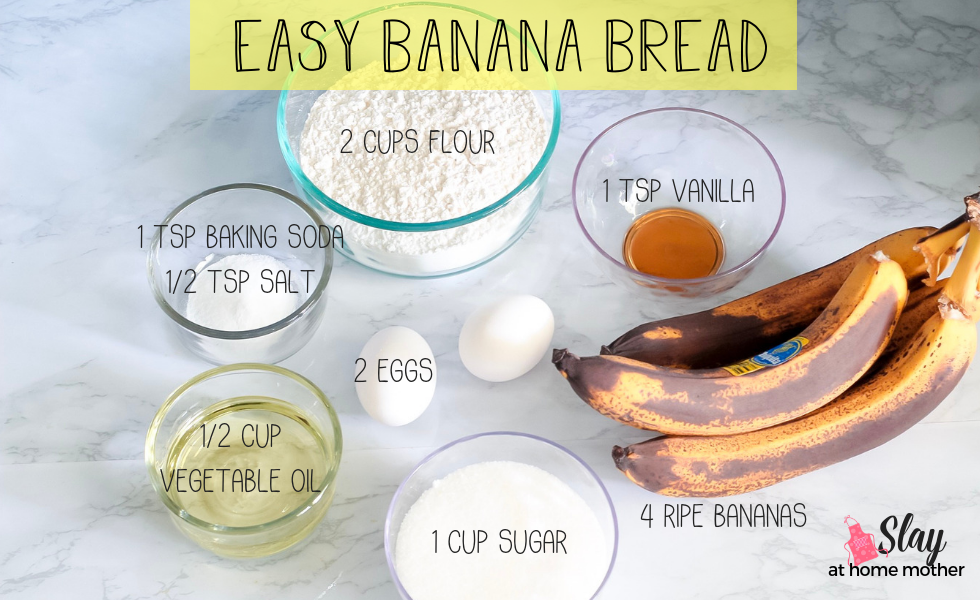 If you're in a hurry and have bananas that are borderline going bad on your kitchen counters, jump down to the bottom of this post to print out the recipe!
This recipe is for a loaf of banana bread without butter, by the way.
To make this banana bread recipe, you'll need bananas, sugar, flour, salt, baking soda, vanilla extract, eggs, and vegetable oil.
I love waiting until my bananas are as brown as can be.
The riper the better!
Using brown bananas will give your bread a much sweeter taste.
How To Make Banana Bread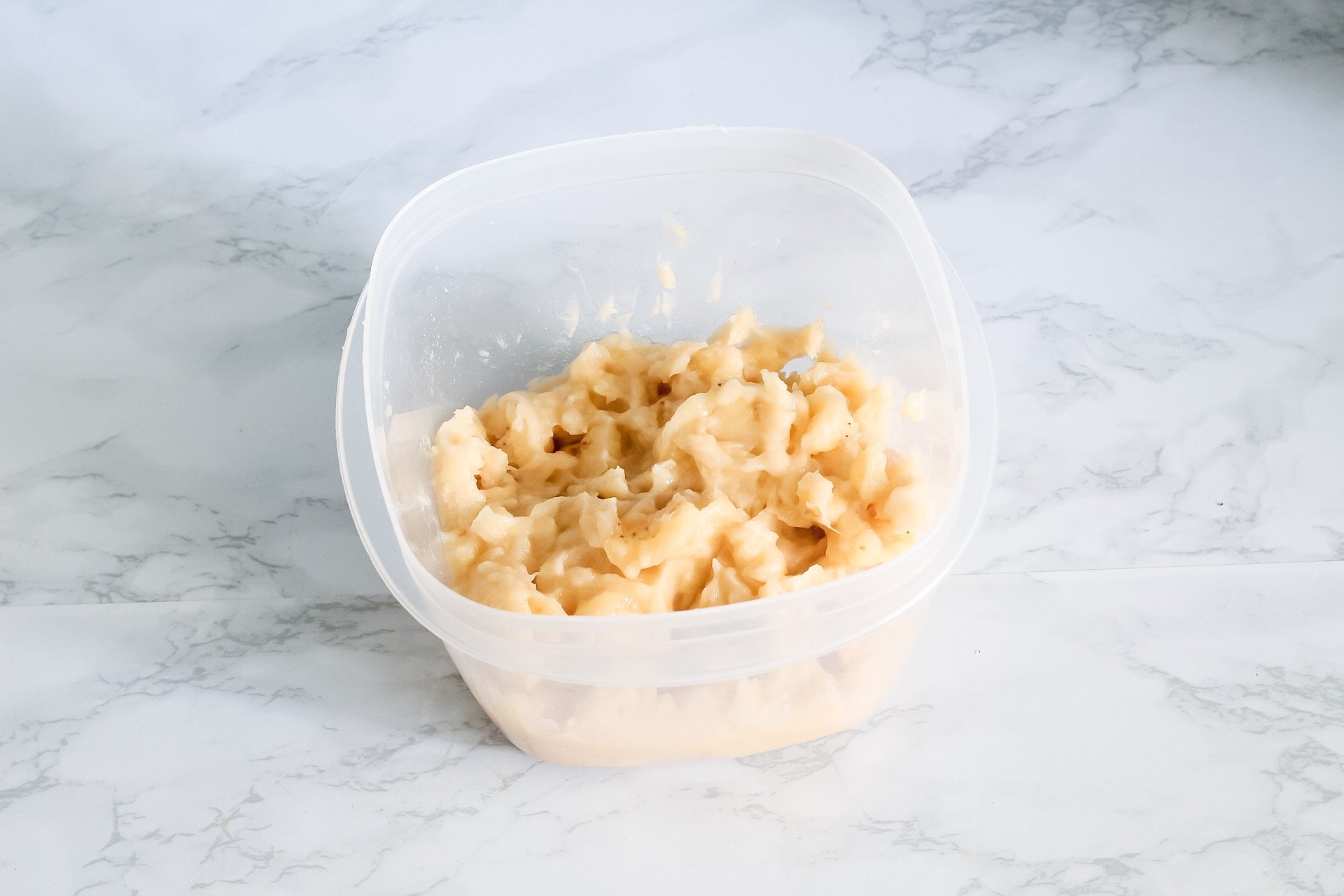 You May Also Like: 100+ Back To School Kids Lunch Ideas
Mix the wet ingredients together, and then the dry ingredients.
Mix the two together, and pour into a baking pan that has been rubbed down with shortening or a light coat of vegetable oil.
Bake your bread in the oven for 50-60 minutes or until a toothpick comes out clean.
Our oven is a bit older and takes the full 60 minutes to bake, but your oven may be more efficient and be done towards the 50-minute mark.
Allow your baked banana bread to rest for 3-5 minutes to complete cooking before slicing and serving.
https://www.pinterest.com/slayathomemother/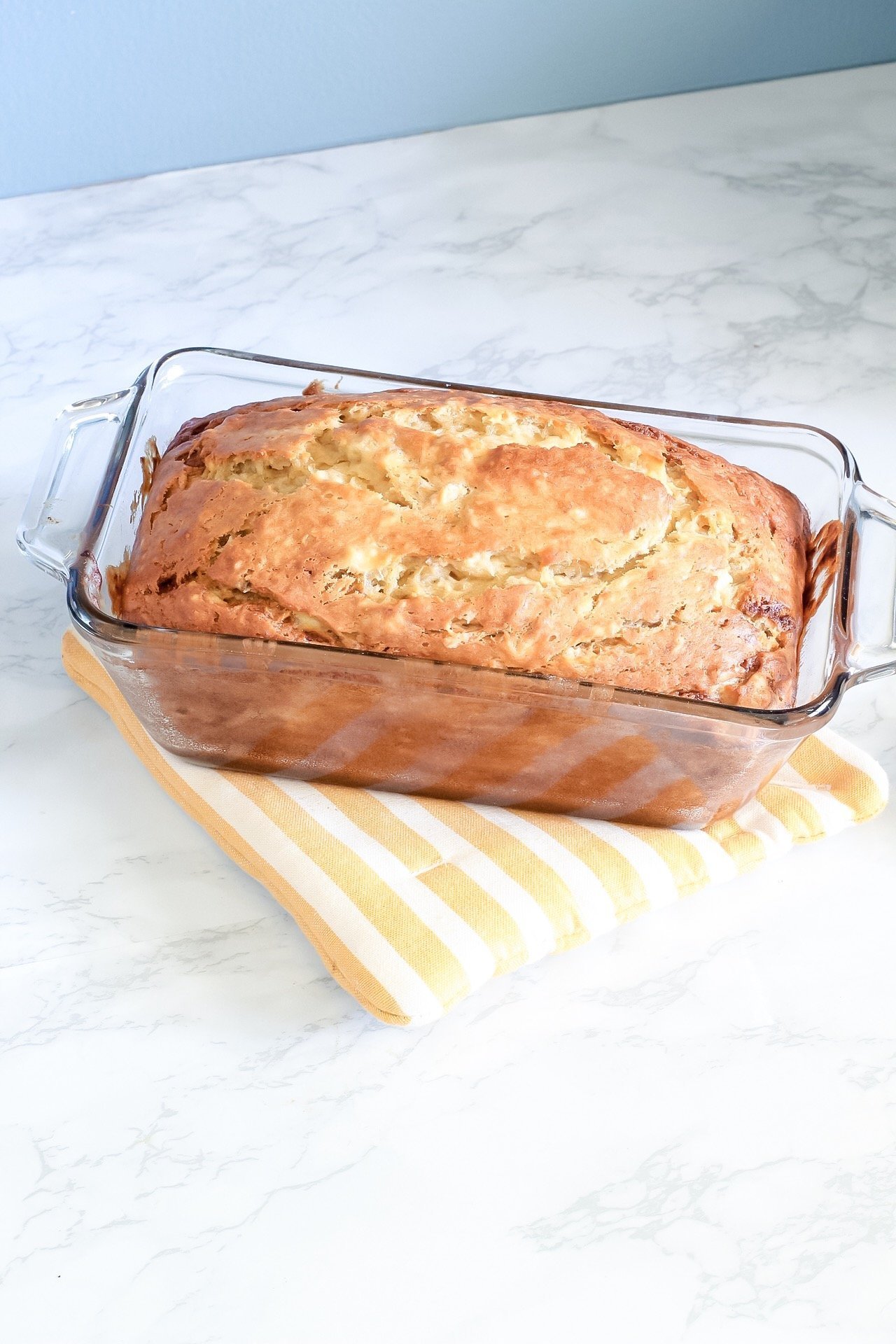 While I make this recipe for our family year-round, I make it much more often in the colder months we have in the Midwest. It's the perfect dessert to have cuddled up on the couch with a soft blanket and a cup of coffee!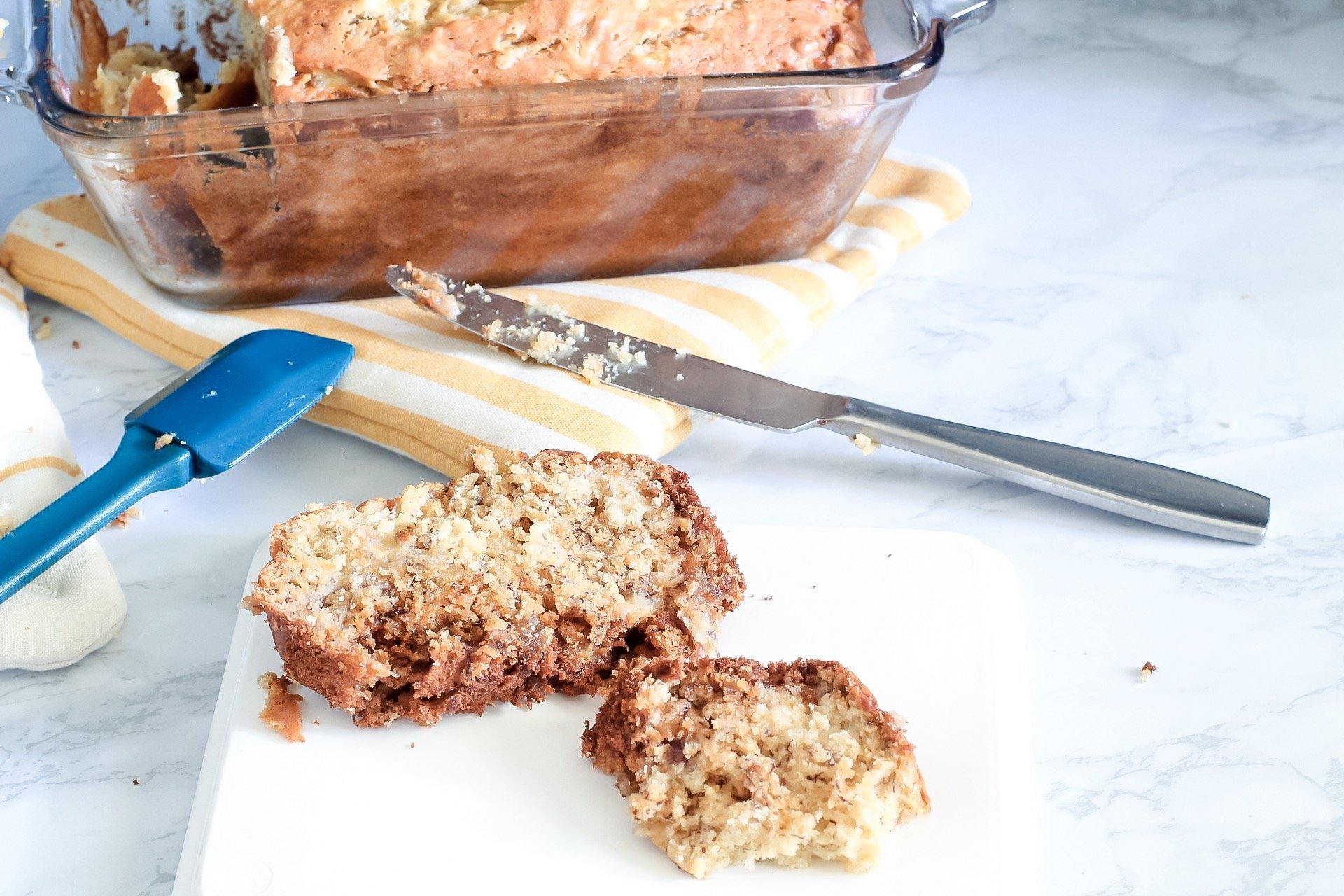 The outer part of this banana bread is delicious and firm, while the inside is fluffy and moist.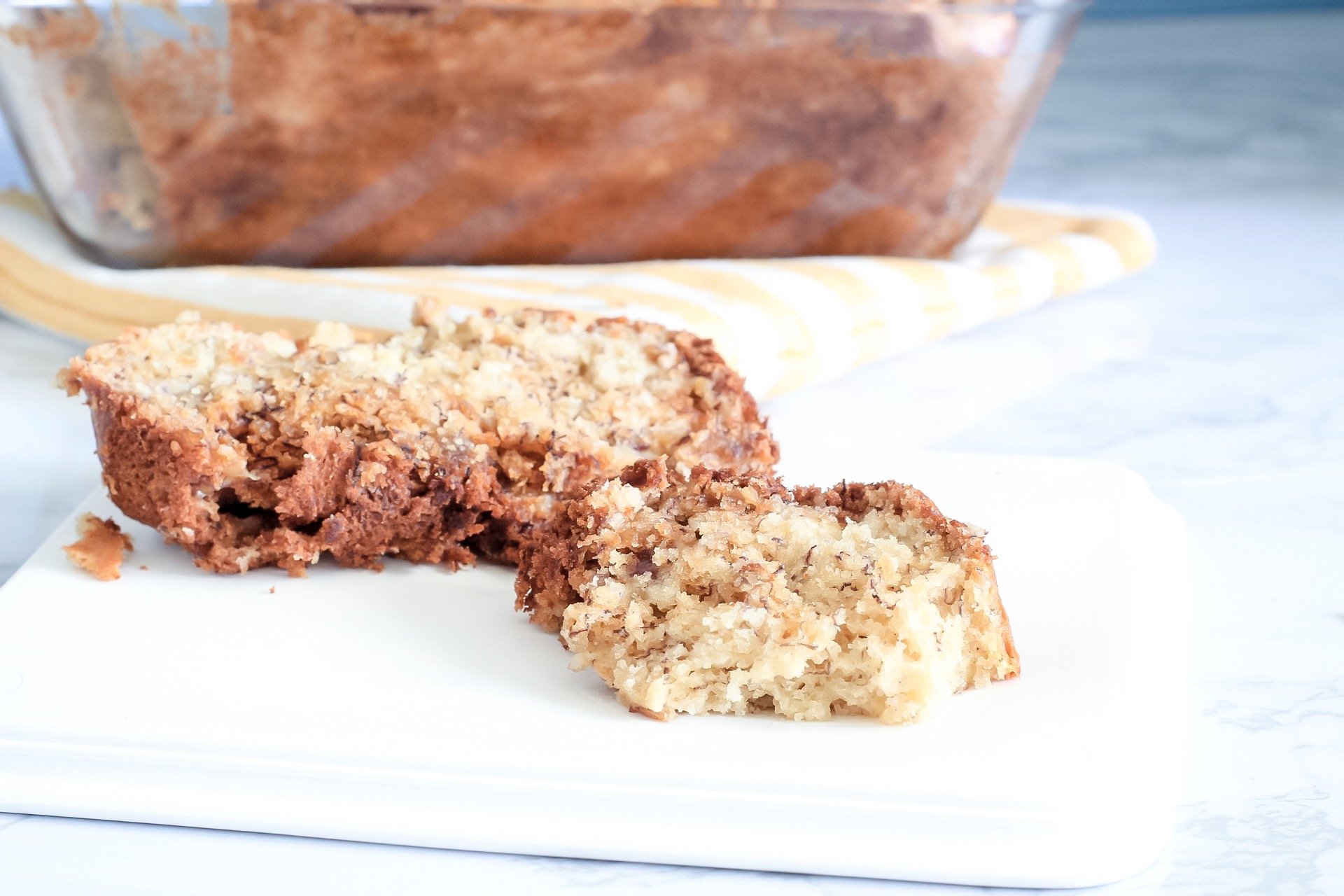 Related: Cheesy Corn Chowder With Bacon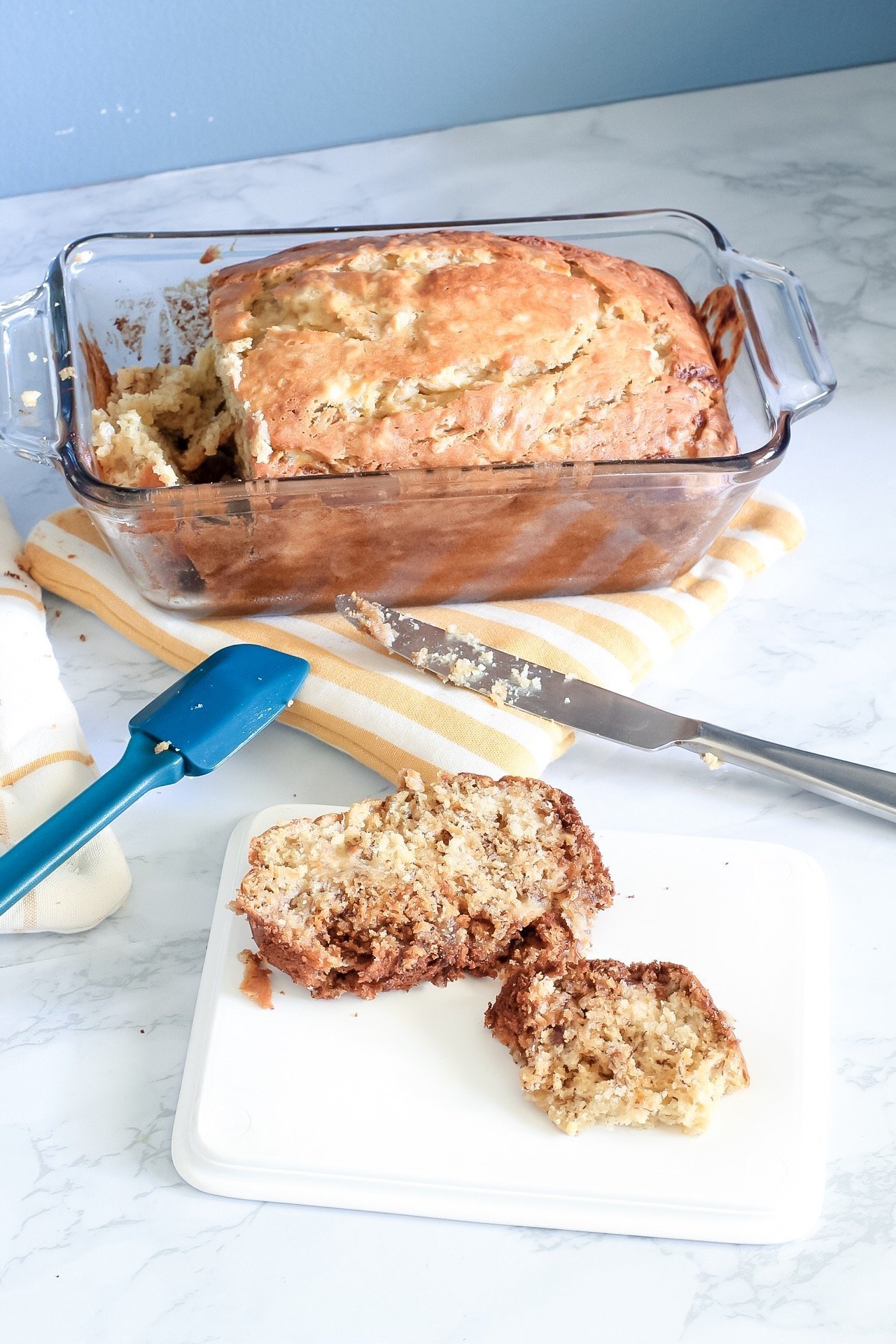 Let me know if you try this recipe, I'd love to hear your thoughts!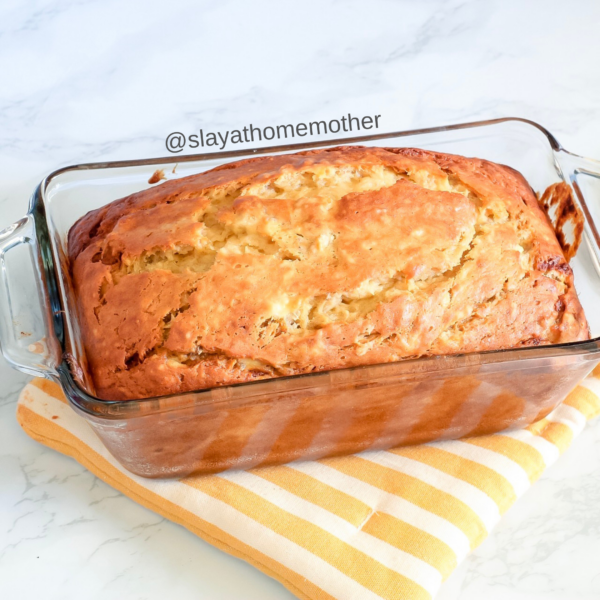 | | |
| --- | --- |
| | |
Preheat oven to 350 degrees. Grease baking pan with shortening or light coat of vegetable oil.

Mash ripe bananas in a large bowl with a fork. In a separate bowl, combine eggs, vanilla extract, and vegetable oil. Beat egg mixtures, and then add into bowl with bananas.

Mix together dry ingredients (sugar, flour, salt, and baking soda), add into banana mixture and whisk to mix.

Pour banana bread mixture into baking pan, leaving room for bread to rise. Bake for 50-60 minutes or until toothpick comes out clean.

Allow bread to cool for 3-5 minutes before slicing and serving. Enjoy!
Have you made this recipe? Feel free to tag me on IG or facebook @slayathomemother so I can see your finished banana bread!
PIN THIS FOR LATER!
---