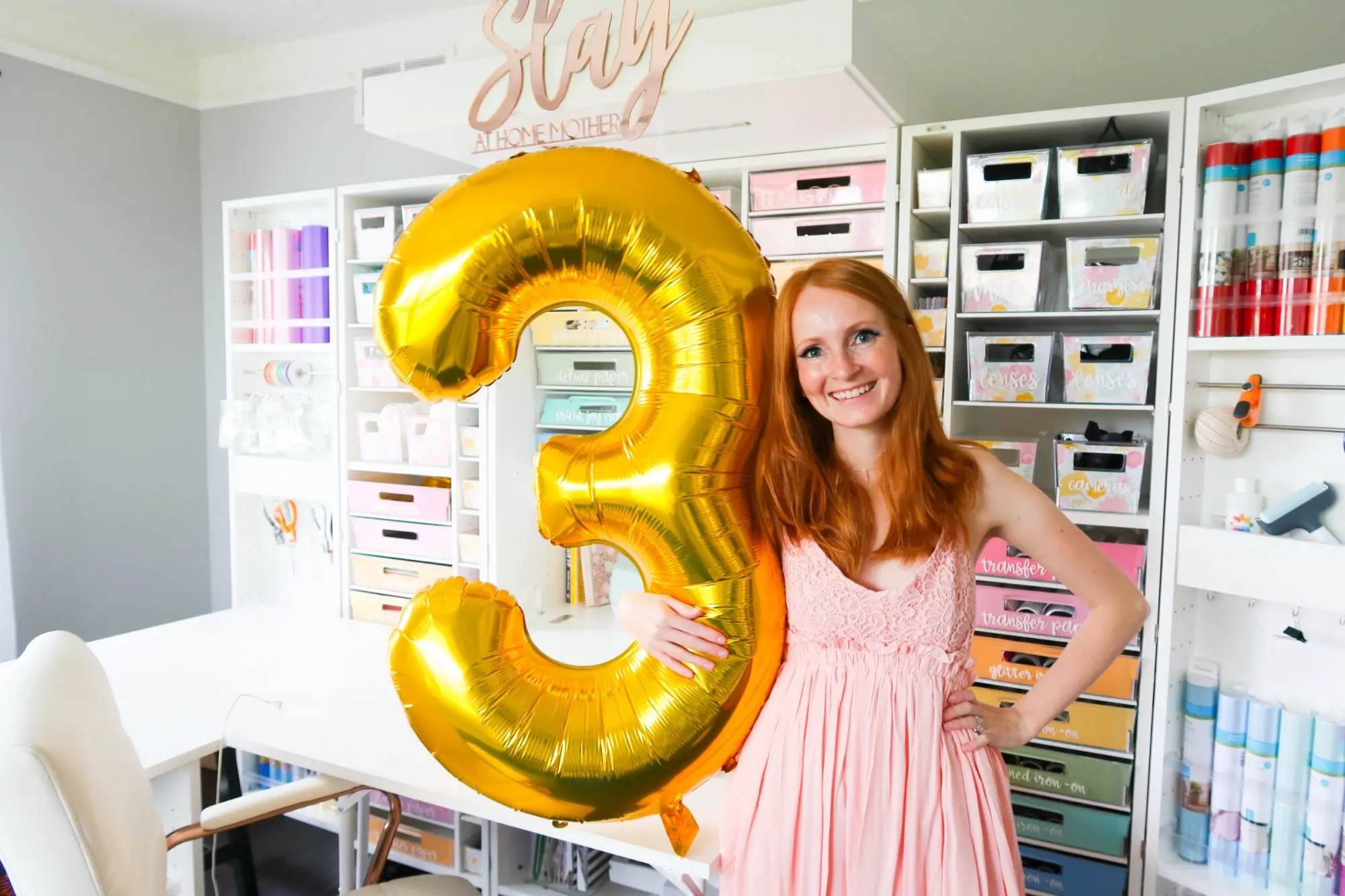 Hi, lovelies!
This is a very exciting day for me as my blog turns three years old!
This is my BIGGEST year yet, and I'm so excited to be able to share this anniversary with my wonderful readers and following.
When I first started blogging in 2017, I didn't really have a vision or idea of what it was I wanted to write, but I started anyway.
There were times I felt like a giant failure and like I wasn't ever going to be able to take my blog anywhere. I remember feeling like I wanted to throw in the towel on several occasions.
I didn't need a large following, but I wanted to reach someone who wanted to hear what I had to say.
I've just always loved to write, even as a young girl.
So, naturally, blogging has been a great creative outlet for me and ultimately became a way to connect with other moms and entrepreneurs.
I love creating content centered around our home and family life, as well as inspiring other mothers to create a home they love with those that they love – and my hope is that anyone who reads my blog can pull that from these pages.
I feel so thankful to be able to do what I love every day and be home with my children, but I know I wouldn't be able to do that without my amazing and loyal readers – SO THANK YOU!
You are the reason my traffic has blown up this last year and I'm nearing 100,000 Instagram followers. I hope I can continue to inspire and create content that my readers love.
Is there something more you'd like to see from me, or a topic you'd like more posts written on? Let me know in the comments below!