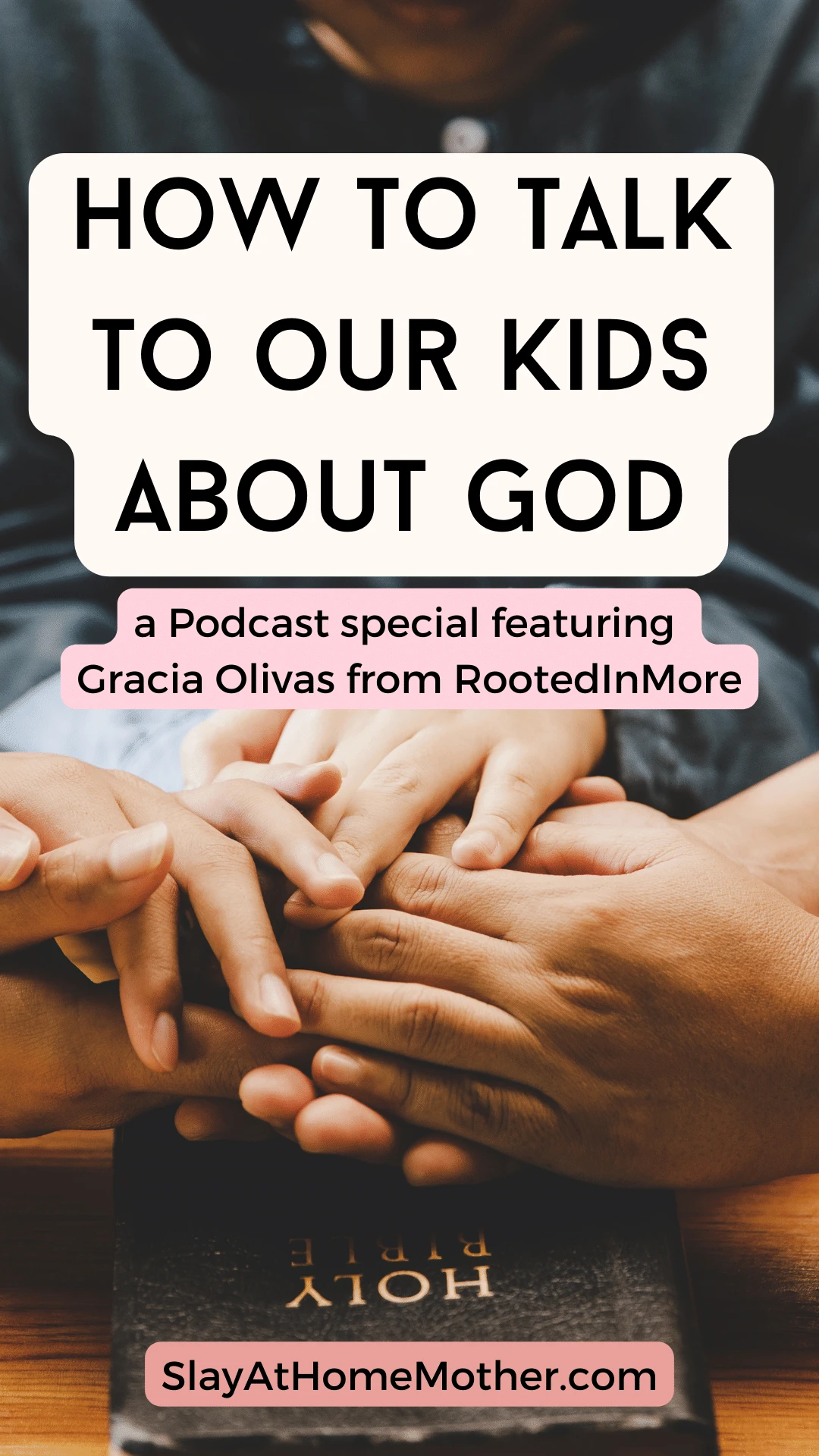 I've been struggling a lot lately with feeling unqualified to talk with my children about God. After all, I'm just now diving into my Bible through Bible journaling and reading commentary on my own and with my husband.
But how can I talk to my kids about God?
I've also been feeling this tug of, "Am I really qualified to talk to my kids about Jesus?"
I reached out to a new friend on Instagram, someone I found to be really inspiring and open about this topic, Gracia from @RootedInMore.
Luckily, she was open to joining me for a podcast episode and diving into some intentional and simple ways we can do this every day with our children.
In this episode, Gracia is helping answer some questions we Christian moms have, like…
how to talk to our kids about God when we feel SO unqualified
how we can model our relationship with Christ for our children
ways we can teach our children about and incorporate Jesus into our everyday life
She's also sharing some of her incredible digital resources designed to help empower you in your Christian parenting journey, which I have linked at the bottom of this post for you.
⁠Follow Gracia's IG here⁠ and ⁠her TikTok here⁠ (trust me, she's such an incredible wealth of information and encouragement!!)
Here is a picture she's shared of her beautiful family: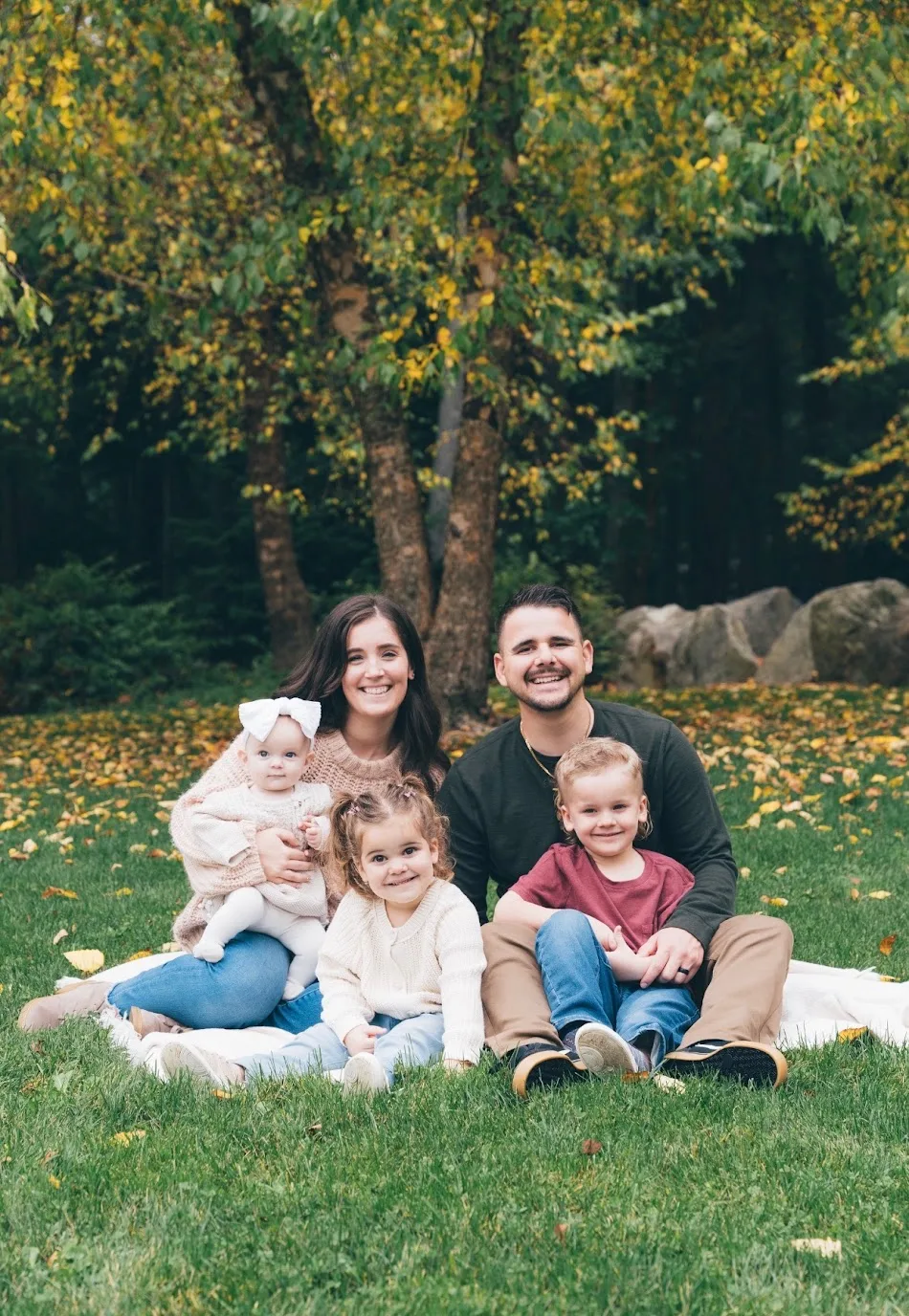 Gracia really opened my eyes to some new (and really simple) ways we can model our relationship with Christ for our children. I honestly can't believe I've never looked at things like this before, but I'm already putting her suggestions into practice!
As mentioned in the video, Gracia has a lot of digital resources as well as an e-mail newsletter you can join that I invite you to check out.
Gracia's Digital Resources: