Try these 21 indoor activities for kids to battle boredom, as well as 17 free virtual field trip links around the world…
---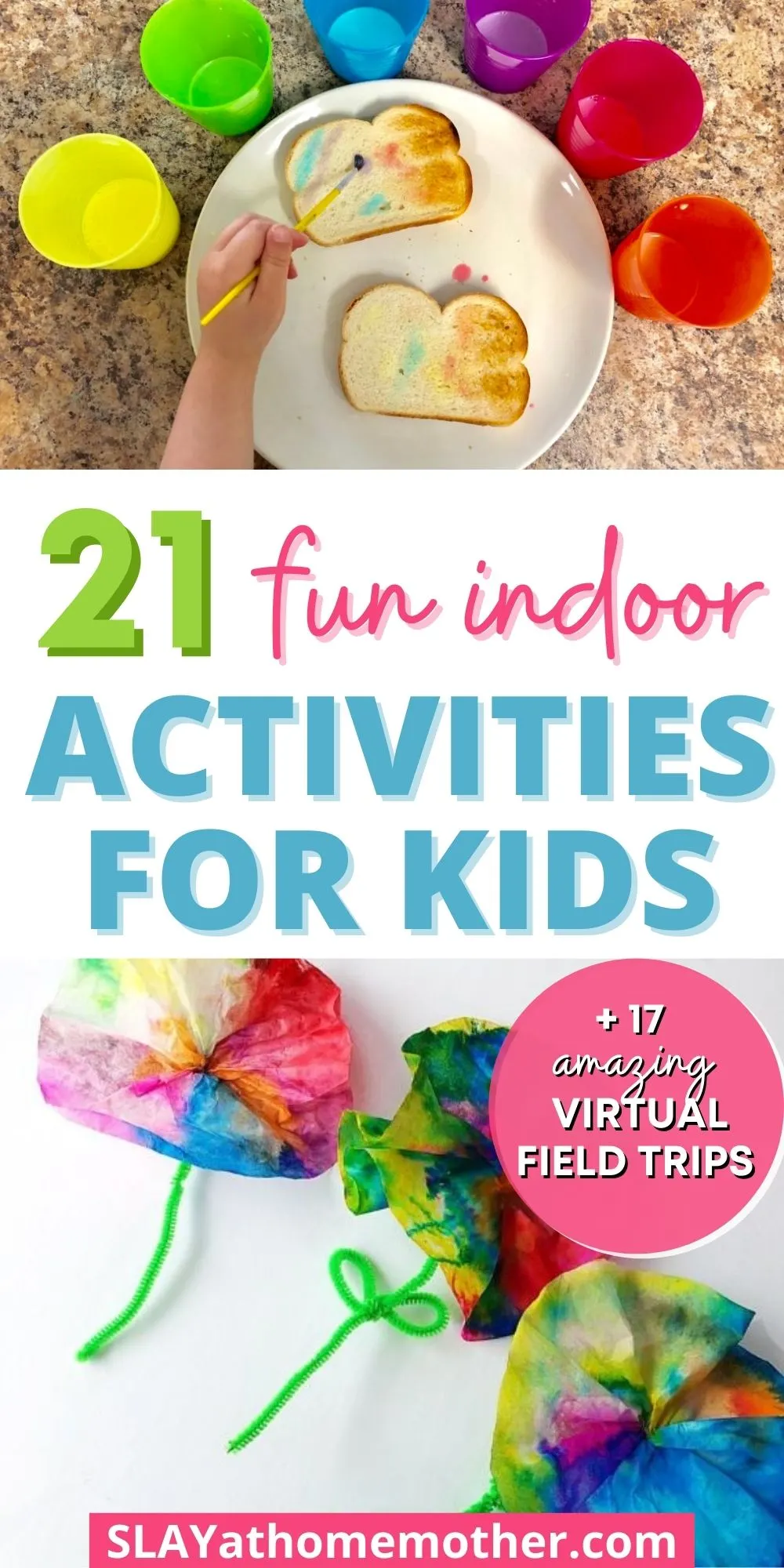 Hi friends, I had a lot of requests to write this post, and I thought it was such a great idea because we're basically all stuck at home during the lock down with our kids.
Which can be a crazy time indoors, am I right?
Especially if you have two or more children cooped up in the house for days on end driving each other bonkers ;).
What's crazier for our family during this time is we have our 6-week old daughter, Zoey, and we just finished moving our family of five into our new house this past weekend, which is a one-hour drive away from our old house and hometown.
We haven't even met any of our new neighbors, explored to see where all of the convenience or grocery stores are located, and we don't know where all the well-priced gas stations are.
But the last time we moved (which happened to be from North Carolina 15 hours north to Michigan), we figured all of that out along the way! We planned to do the same this time.
But we didn't plan for the lockdown.
We didn't plan for the mass hysteria surrounding the pandemic.
We didn't plan on trying to stock our new home's fridge and freezer with food from barren grocery store shelves.
When the crazy hoarding of toilet paper and hand sanitizer started a couple of weeks ago, my husband and I laughed. People were going nuts. And this was before it was classified as a pandemic.
Looking back, we should have followed suit and grabbed supplies for our family before we needed them.
This week, we've (and when I say 'we' I really mean my husband because there's no way I'm dragging a newborn out into a dozen different stores right now) had to resort to going out multiple times a day to find essentials like formula, diapers, snacks, meat, milk, eggs, and waters as they are stocked in stores because people are emptying shelves as fast as employees can wheel out new pallets with food and supplies.
Guys, it's a little scary.
Especially for those who didn't stock up early and are just trying to make their usual grocery runs to feed their families!
While we're indoors, we will be trying out some fun activities to pass the time, trying to avoid planting our faces in front of screens all day, and connecting through play!
Here are some fun indoor activities for kids to help you battle boredom and stircraziness…
21 Indoor Activities For Kids
Toilet Paper Roll Activity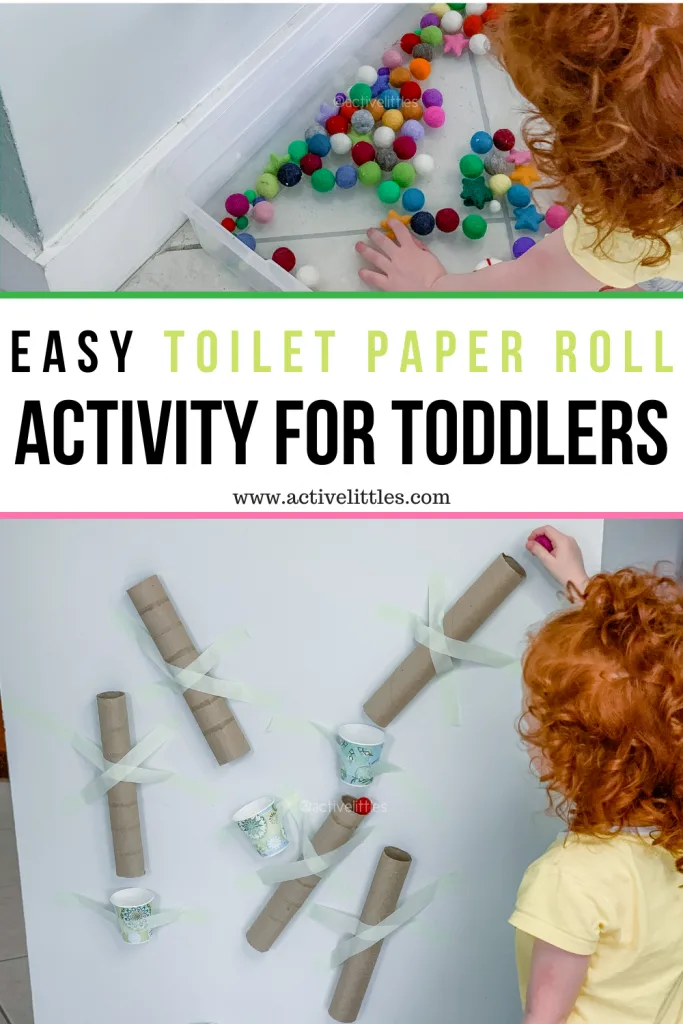 If you're all out of toilet paper but have plenty of rolls to spare, this indoor activity from Active Littles is a great way to keep the kids entertained in the house for hours on end!
DIY Tinker Trays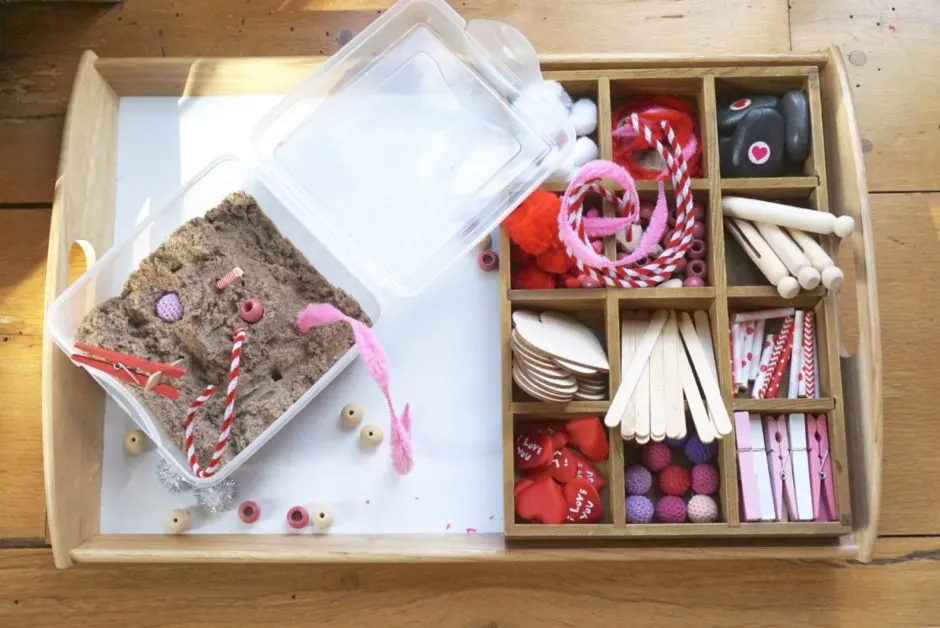 How cute is this tinker tray from U Ready, Teddy?
Simple and easy to put together, you can help establish your child's dexterity and fine motor skills – let them take the lead with their imagination!
*Be sure to always supervise your child around small objects to eliminate choking hazards!*
DIY Play-Doh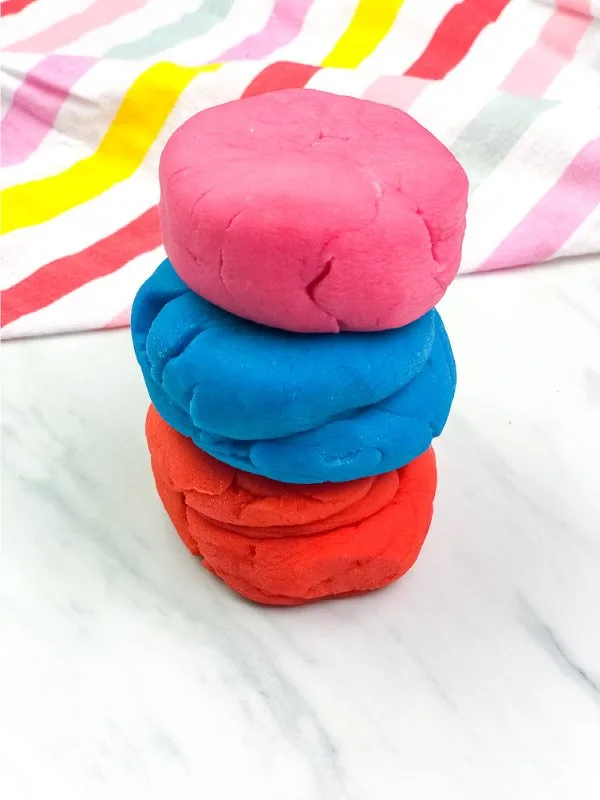 Play-Doh is great for so many reasons – color sorting, creative free play, etc.
But if you're out, you can always just make your own at home with this easy Play-Doh recipe from Simple Everyday Mom!
Related: Daily, Weekly, Monthly Cleaning Checklist Printables
Build A Blanket Fort
Great for kids of all ages – even babies! We love to build forts out of just about anything, from boxes and sheets to blankets and chairs!
If you're building blanket forts at home, try having a competition between your kids to see who can create forts out of different kinds of objects in your home, or set up a light projector in the fort, turn the lights out, and flash some flashlights up at the sheets while you lay on your back!
Here's our nightlight projector – it rotates, lights up in different colors, and even has a timer.
Printable Memory Game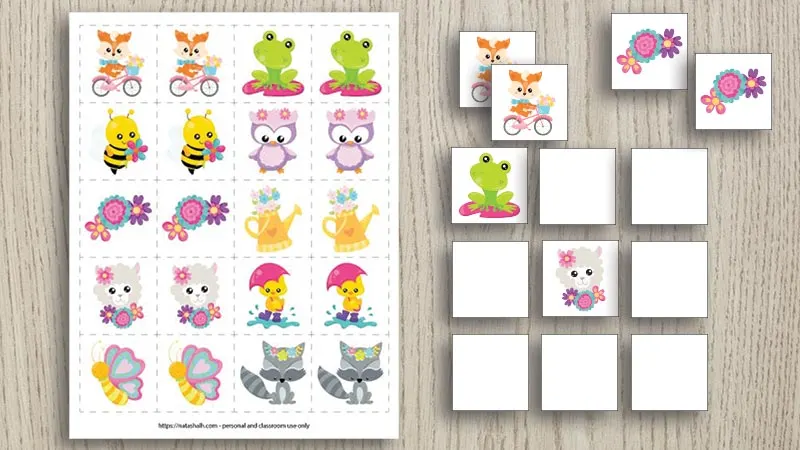 How adorable is this spring memory game printable from The Artisan Life?
Just print, cut, and sharpen those memory skills while the kids are out of school!
Go Bowling In Your Living Room
Stand up some empty toilet paper rolls into a bowling pin pyramid, and take turns rolling a ball to knock them down!
Sensory Bin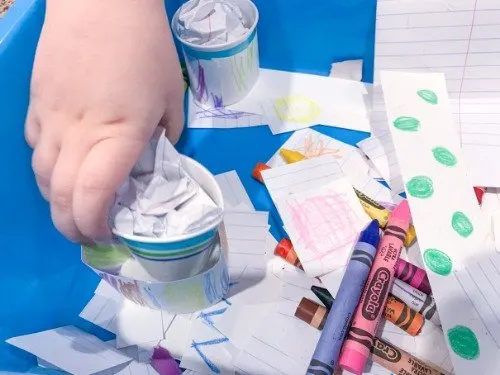 Sensory bins are one of my favorite indoor activities for kids!
I do find that we have to switch things up a bit to prevent boredom (if they've seen the same sensory bin more than a few times, they don't play with it for as long).
Get creative with your sensory bin – find random stuff around the house that's easy to clean up to put together – like this crayon sensory bin from Toot's Mom Is Tired!
Feed The Shark Color Sorting Game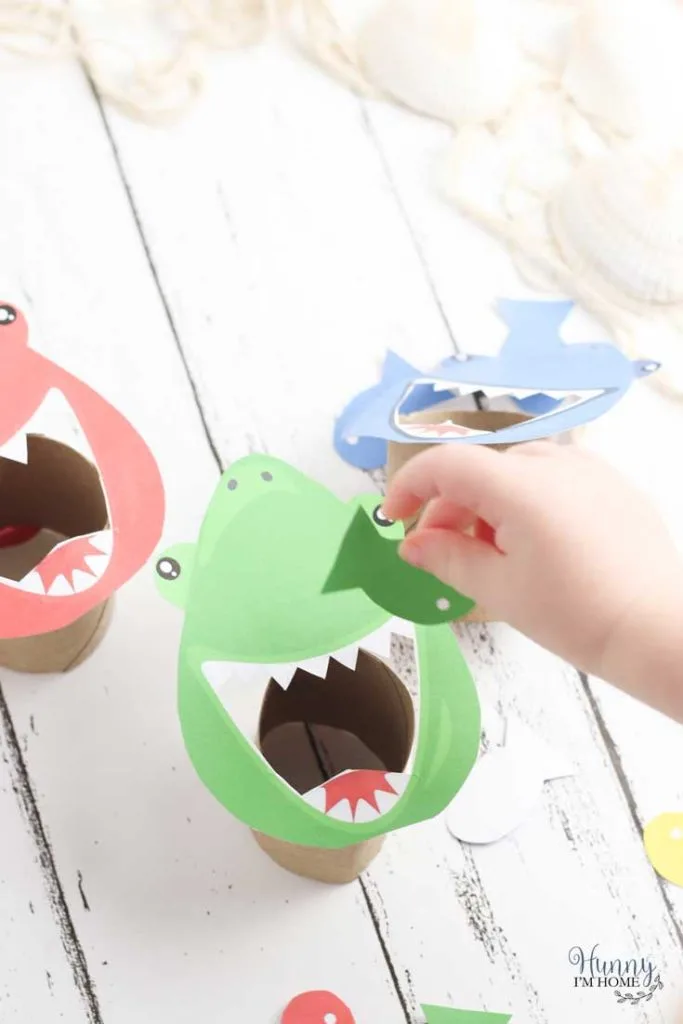 This shark-themed color sorting game from Hunny I'm Home is a great craft and indoor activity to do together with your child and is a great way to get rid of excess empty toilet paper rolls since we all have plenty of those on hand these days ;).
Tie-Dye Flowers Craft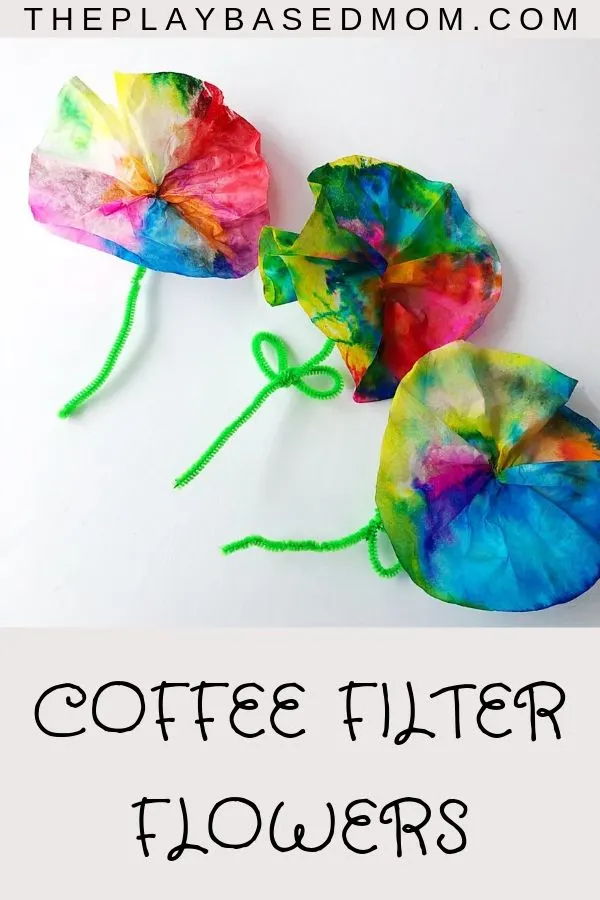 This coffee filter craft from The Play-Based Mom is perfect for spring and the quarantine – just drop some food coloring onto coffee filters for gorgeous flowers your kids can craft together and place in a vase.
You can even call in to a local nursing home or adult living center to see if they are accepting donated crafts from children during the quarantine.
So many elderly people are being required to stay indoors and are not allowed visitors so this may help cheer them up during a difficult time!
DIY Moon Sand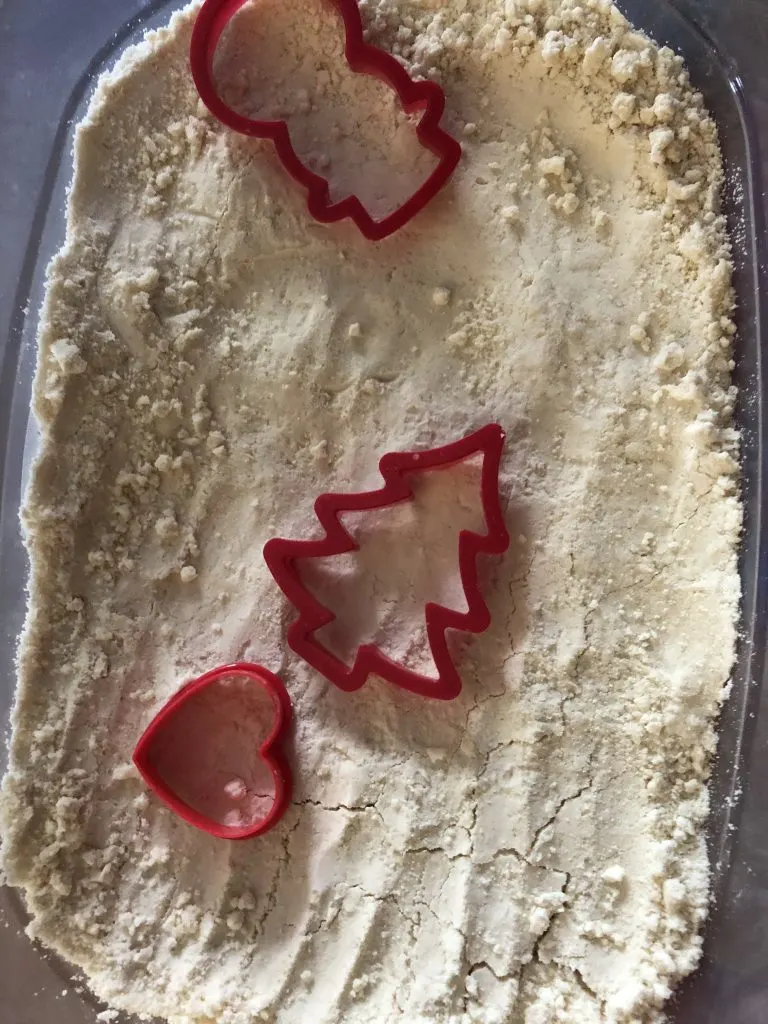 Grab that extra flour and oil you have sitting on the pantry shelf and mix together some moon sand with the kids!
You can get creative and add food coloring or sprinkles for extra fun!
Draw On Cardboard Boxes
This is an especially great idea if you've just moved like our family has and you have tons of boxes on hand!
Grab a set of crayons (or markers if you're brave or have older children that you trust not to draw on the walls) and some empty boxes and let their imaginations run wild!
You can use any old box, even a small Amazon Prime box will do.
Encourage them to create their own cardboard car, aquarium, or bear cave with their cardboard box.
Baking Soda and Vinegar Science Experiment Craft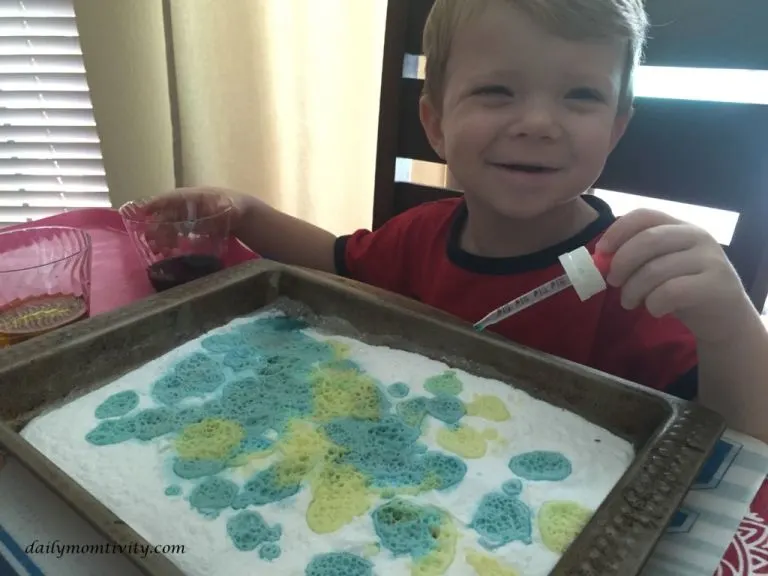 Squash boredom and get geeky with this super fun science experiment using baking soda and vinegar from Daily Momtivity!
Your child can watch the two ingredients bubble and fizz and learn why.
Fishing For Letters Game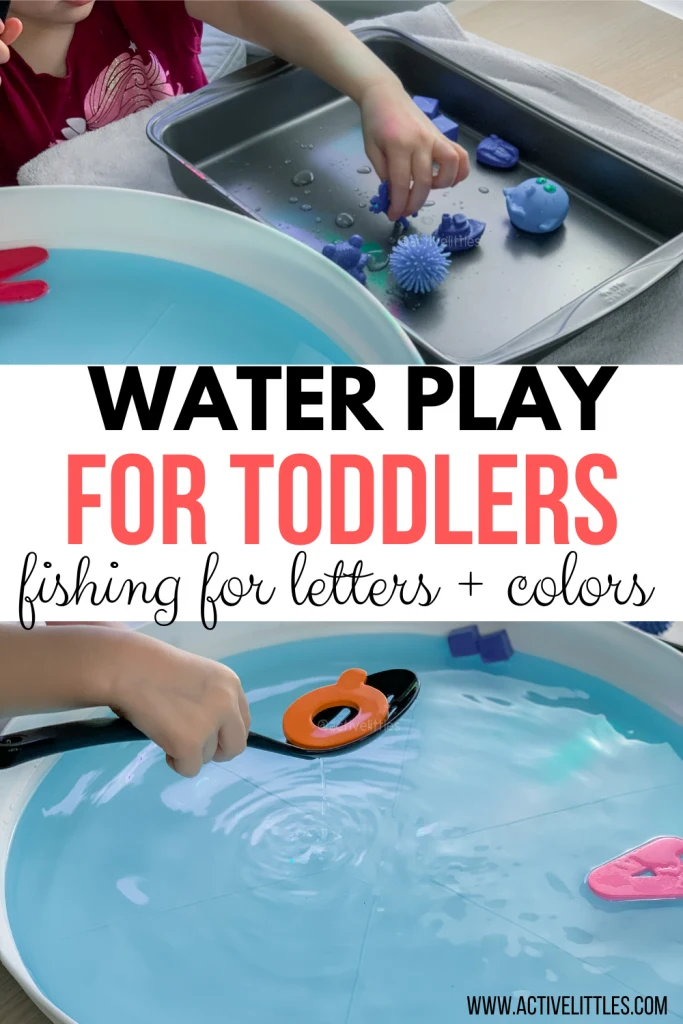 Simple and easy, this water play game from Active Littles will entertain for hours!
Have your child 'fish' for letters, numbers, colors, shapes, etc. using a slotted spoon.
DIY Forky Headband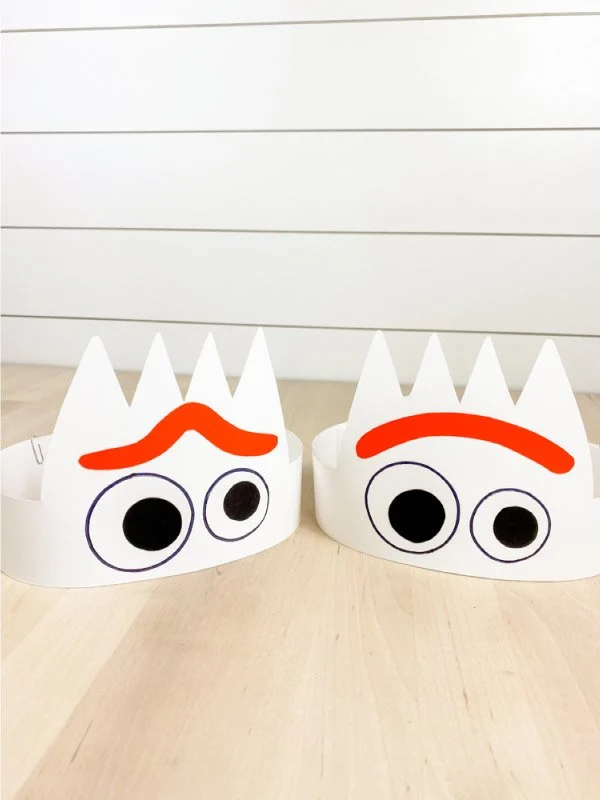 Perfect for Toy Story lovers, this Forky headband craft from Simple Everyday Mom is a fantastic boredom buster.
I can just picture our kids wearing these headbands, crumpling up some paper balls into a bucket and pretending to dive into the trash ;).
Counting With Post-Its
I actually stole this idea from the movie Coraline, but one thing I love to do with our kids indoors is counting doors, windows, stairs, and other odd objects in the house.
Try taking a stack of post-its, and number them from 1-10 or 1-25.
Pick something to count (like windows to start with), and count as you go, leaving a post-it on each window.
Once you've finished counting the windows, remove each post-it, ensuring you've grabbed each one by counting backward as you collect them, and move on to the next object you want to count!
Printable Bingo Cards For Easter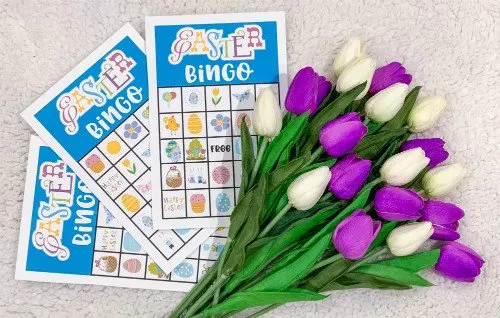 Create your own bingo cards or print these adorable Easter bingo cards from Toot's Mom Is Tired to bust the boredom bug!
Rainbow Toast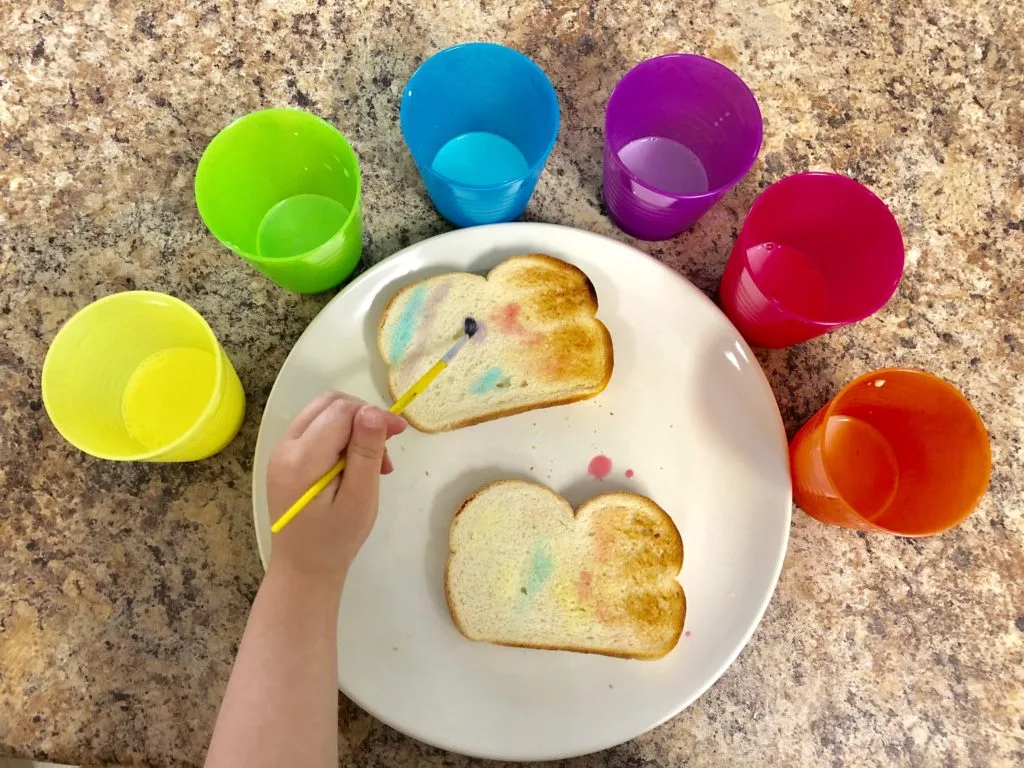 Start the morning off with some creative play and encourage your child not to waste their breakfast toast with this adorable painting 'craft' meal from The Play-Based Mom!
No-Mess Painting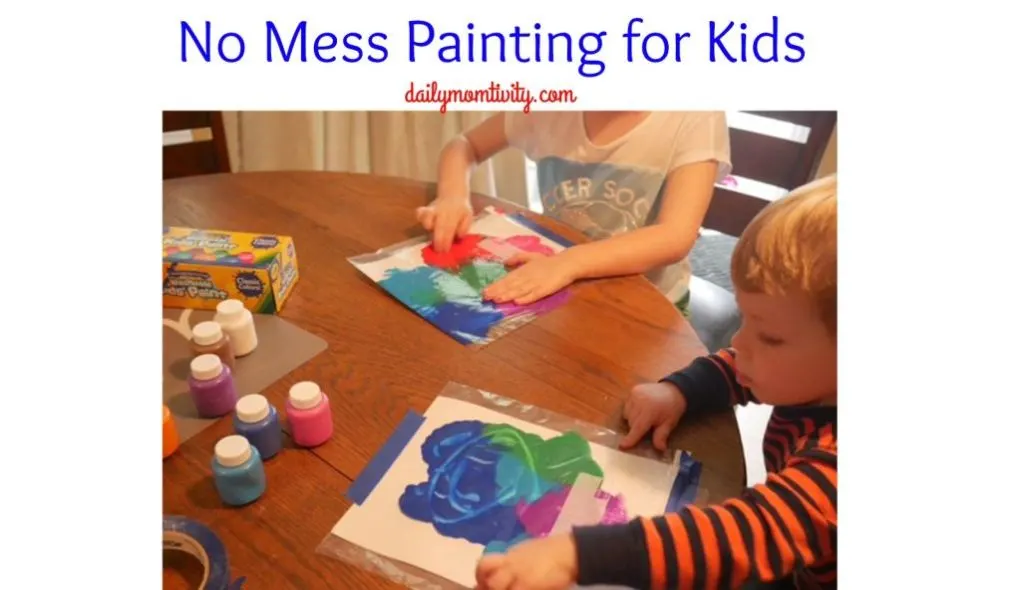 The last thing moms want to do while entertaining the kids and disinfecting the entire house is clean up more messes!
With this genius no-mess tabletop painting idea from Daily Momtivity, your kids can still create and have fun without adding more to your plate.
Set Up An Obstacle Course
Grab random toys like exercise balls, your child's kiddie trampoline if they have one, and a crawl-through tube and set up your very own obstacle course!
This s a great way to burn some of some pent-up energy your kids have from being cooped up in the house.
You May Also Like: Force Of Nature Non-Toxic Cleaner Review
Rock Painting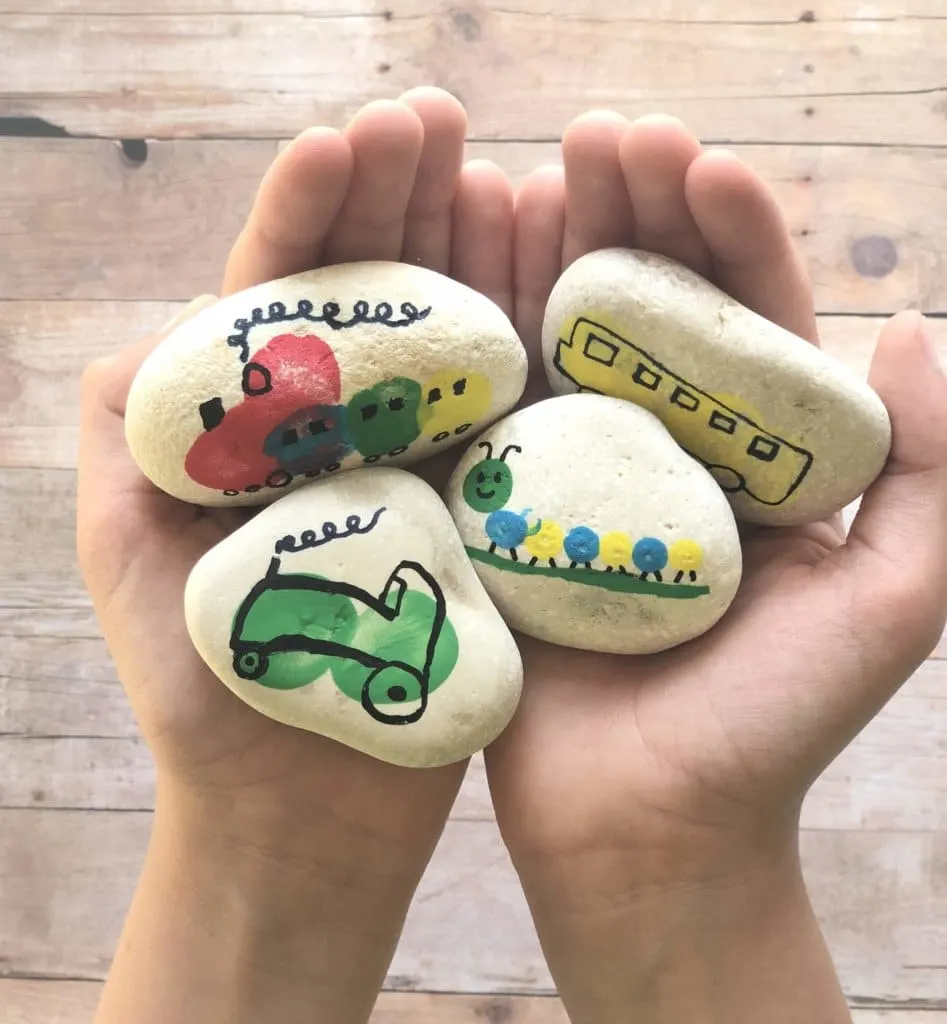 Have your child paint rocks to create story stones! This great idea from Rock Painting Guide has your child create a storyline with a few rocks with the paint you have in your craft supplies and the rocks you have in your yard!
"Story stones is an interactive way of creative play for children. These simple painted stones promote active learning with the added bonus of changing the way we teach and play with our kids. Images, letters, and/or numbers are painted on small stones for storytelling and learning activities." – Rock Painting Guide
Explore Wildlife With Virtual Field Trips
Three weeks indoors with your child is going to call for a liiiittle screen time necessity – just for everyone's sanity!
Virtual field trips are a great way to turn screen time into time exploring different places and wildlife in real-time.
I love doing virtual field trips with my kids during long breaks (like spring break, summer break, and Christmas break) so I can help educate them while they have time off but still capture their interest.
You can easily explore places like Times Square, zoos, aquariums, landmarks, and bird's nests for free!
Here are some excellent virtual field trips you can take with your child that are totally FREE….
Aquarium Of The Pacific Webcams
The Aquarium of the Pacific is located in Long Beach, CA and features a number of different cameras you can view of their wildlife exhibits.
Penguin habitat (above water) – see how the penguins interact above water! Have your child note what the penguins are doing, their temperament, how many are above water, watch them hop in and out of the water, and note if there are any penguins that stand out to them.
Penguin habitat (below water) – watch the penguins dive into the water and swim in front of the camera!
Shark Lagoon (our boys LOVE this one!) – watch the sharks swim right in front of the camera. Talk about what the sharks eat, what kind of sharks your child thinks they are and count the sharks as they swim on by the camera.
Sea Jellies – watch the jellyfish on this camera as they float and swim together. Ask your child what they think jellyfish eat, how they eat, and what they think a jellyfish's tentacles feel like (BTW, they are actually sticky!)
Tropical Reef Habitat – Modeled after the famous Blue Corner off the coast of Palau, this habitat represents one of the most beautiful dive sites! It features over 1,000 animals including the zebra shark, stingrays, and tons of other fish.
Manatee Cam
It's manatee season!
Manatee season runs from November 15 through March 31st – see if you can spot a manatee with this live stream coverage at Manatee Lagoon in Palm Beach, Florida!
Warren Peregrine Falcon Family
Falcon Cam – watch a male and female falcon in their nesting area in Warren, MI. They have been raising their babies together for the last couple of years.
Be sure to check in on the falcon family each day to see how they're doing!
Mavis' Rescue Hideaway
This exhibit houses the actual animal actor that played the sea turtle Mavis in Dolphin Tale 2, Harold!
Watch sea turtles, large tuna, and stingrays swim by the camera.
Giraffe Cam
Watch this adorable giraffe family in Greenville, SC at the Greenville Zoo from both the giraffe barn and the paddock as they eat, explore, interact, and grow as a family together.
Research giraffes together – what do they eat? Where do they usually live? How long are their tongues? How long are their necks?
Smithsonian's National Zoo Cameras
Take a virtual field trip to the Smithsonian National Zoo in Washington, D.C., and check out their number of wildlife cameras…
Watch the elephant cam at the zoo, which streams live 24 hours a day!
Check out the male and female lions at the zoo as they bask in the sunlight – you can research and talk about which lions have manes and which ones don't, whether the males or females hunt for food, and how much lions weigh.
Naked Mole Rat Cam – see the naked mole-rat up close in the camera view as they explore and eat! You can talk about the types of foods they eat, and whether or not they're blind (BTW, they aren't!).
Panda Cam – celebrate National Panda Day by virtually checking in on these adorable pandas with two different camera views! You can talk about how much pandas weigh, what they eat, and their conservation status.
NY Times Square
Your kids have probably heard about the hysteria and panic associated with the quarantine for the last couple of weeks and may be feeling a little bit of that tension in your home.
But the best way to combat that underlying fear is education! Take this time to educate your child about the CDC's recommendations on social distancing, hand washing, and cleaning.
Using the live stream from this Times Square webcam, ask your kids to guess whether they think each person is 6 feet away from each other, if they see anyone touching their face, or if they think Times Square is usually that busy or that slow.
Hollywood Walk Of Fame
Check out the foot traffic on the Hollywood Walk of Fame. Note the amount of social distancing happening (where people are at least 6 feet away fro one another), or if there are any cars going by.
Dublin, Ireland
Watch the live stream webcam footage in Dublin, Ireland outside a pub called The Temple Bar.
Since Ireland recently declared that all pubs and restaurants be closed, have your child note whether the pub looks like it's in fact been closed, how many people are still walking on the street, and whether they are practicing social distancing.
Niagara Falls
Watch the Niagara Falls live with this webcam stream.
Talk to your kids about how tall the Falls are, how they produce hydroelectric power, and how many people visit Niagara Falls each year (30 million!).
With that many people visiting each year, how easy or difficult would it be to pass along a virus to others?
---
Alright friends, I hope this post has given you some great indoor activities for kids to help educate and entertain your kids during this break from school and outside interaction!
*Post originally published March 2020, updated June 2021.