This daily, weekly, and monthly house cleaning checklist makes tackling household chores EASY. Print off this free cleaning checklist to keep your home clean…
---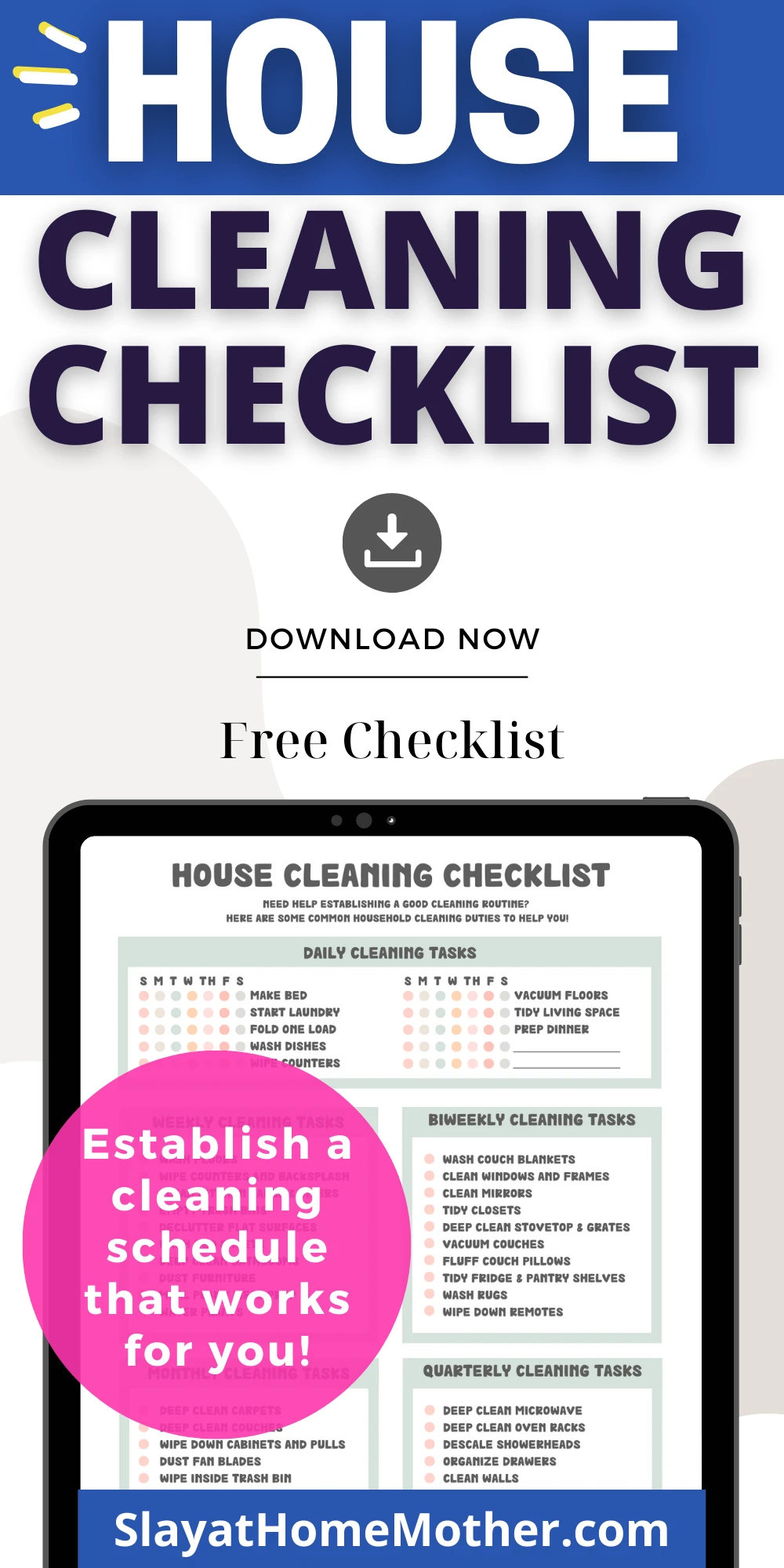 Tackling your entire household can be a real BORE. It can also be pretty daunting.
I get it, I never liked cleaning as much as I liked creating and making messes, but it's got to get done!
Coming up with a schedule that fit our lives, our household, and let's be honest, our mess, took me a few years to really figure out.
Mostly because we introduced our second little man, Jax, right in the middle of trying to figure everything out.
He really threw us for a loop – I swear I was at the doctor's office 2-3 times a week throughout my pregnancy AND through the first 4 months of his life.
It seemed that when we weren't at the doctor's office, we were barely home long enough to change a diaper and let Jax lay down for a nap.
Needless to say, my lack of a steady cleaning routine coupled with this new craziness our family had faced left our home in a sea of craziness.
I'm not ashamed to admit that, either. Usually, with a new baby in the house, there is a period of adjustment for everyone who lives in the home.
I remember hating when people would stop by or tell us they were coming over. I felt like I just couldn't keep up.
Looking back now, I feel that I was much too harsh on myself. I did the best with what energy I had (both physical and mental), and did what needed to be done for my little guy's health. He's now a very tough, strong, healthy almost 3-year-old tike.
My point in telling you all this is that even if you feel like life is running you into the ground, and there isn't a light at the end of the tunnel, I promise you that there is.
When it comes to obstacles like health, you need to remember to have patience and grace for yourself and your timing. And when the time is right, you can sit down and configure a good cleaning schedule that works for you and your home!
Once things settled around Jax's 18-month mark, I buckled down and tried to figure out the best cleaning schedule for our family.
I knew that if I wrote something down and put my mind to it, it would more than likely get done.
If you find that a schedule helps you stay on top of chores, then this post is for you!
*This post contains affiliate links, however, all opinions are my own, as always.
House Cleaning Checklist
Daily Cleaning Checklist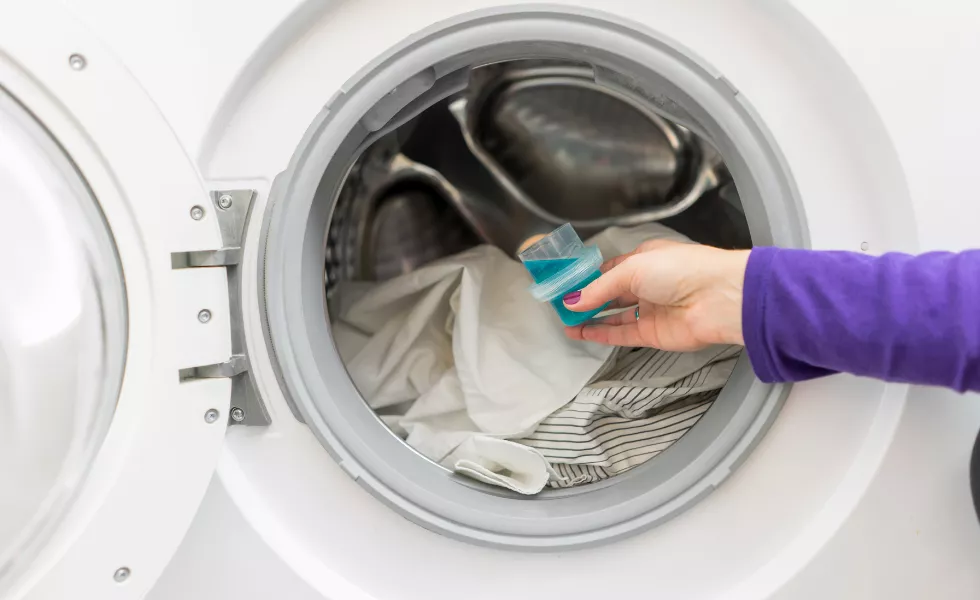 Here are some of the daily cleaning tasks I try to get done…
make bed
start laundry
fold one load
wash dishes
wipe counters
vacuum floors
tidy living space
prep dinner
These daily tasks are the essential cleaning duties I need to do to keep our house functioning and running smoothly.
Simple Weekly Cleaning Schedule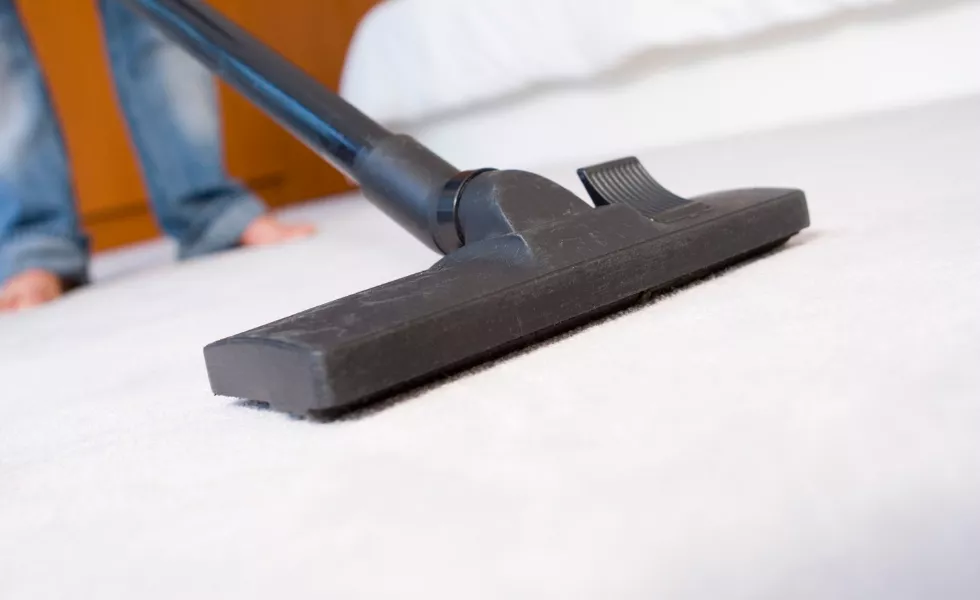 Here's what I focus on weekly…
wash floors
wipe counters/backsplash
clean kitchen table and chairs
empty trash bins
declutter flat surfaces
wash bed sheets
deep clean bathrooms
dust furniture
meal plan / prep
water plants
Each week, I pick one day to incorporate one of these weekly tasks.
BiWeekly Cleaning Tasks
Every other week, I like to…
wash couch blankets
clean windows and frames
tidy closets
deep clean stovetop and grates
vacuum couches
fluff couch pillows
tidy fridge and pantry shelves
wash rugs
wipe down remotes
Simple Monthly Cleaning Schedule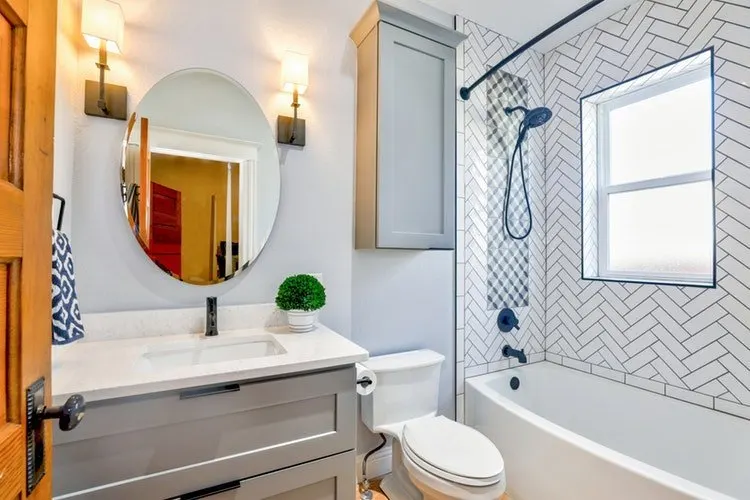 Here are the monthly cleaning tasks I work into our schedule:
deep clean carpets
clean couches
wipe down cabinets and pulls
dust fan blades
wipe inside trash bin
deep clean dishwasher
change out sponges
wipe down furniture
tidy entryway / mudroom
wipe clean baseboards
deep clean grout
dust light fixtures
deep clean garbage disposal
tidy food containers
wipe clean mantle – organize
You May Also Like: How To Clean And Organize Your Fridge + FREE Printable Fridge Labels
Quarterly Cleaning Tasks
Tasks I complete every 3 months or so include:
deep clean microwave
deep clean oven racks
descale showerheads
organize drawers
clean walls
tidy linen closet
clean bathroom exhaust fan
flip, steam clean mattresses
deep clean range hood filters
descale coffee maker
clean and organize pantry
clean and organize fridge
tidy and clean bedroom closets
wash curtains
deep clean faucets
Organized Mom Planner with Cleaning Checklists
If you need help keeping track of cleaning duties in your home, I've created an amazing system I call my Organized Mom Planner.
With over 600+ digital pages once, this thing is A BEAST.
I've broken down all of the daily, weekly, biweekly, monthly, quarterly, and yearly cleaning tasks needed to keep a home or apartment clean.
For the last year, I've put this deep cleaning house checklist to work to see if it's realistic, and it really works!
I have also included seasonal checklists (for Spring, Summer, Fall, and Winter), tidying checklists, chore charts and ideas, and more!
*Post originally published September 2017, last updated May 2022.