This daily, weekly, and monthly house cleaning checklist makes tackling household chores EASY. Print off this free cleaning checklist to keep your home clean…
---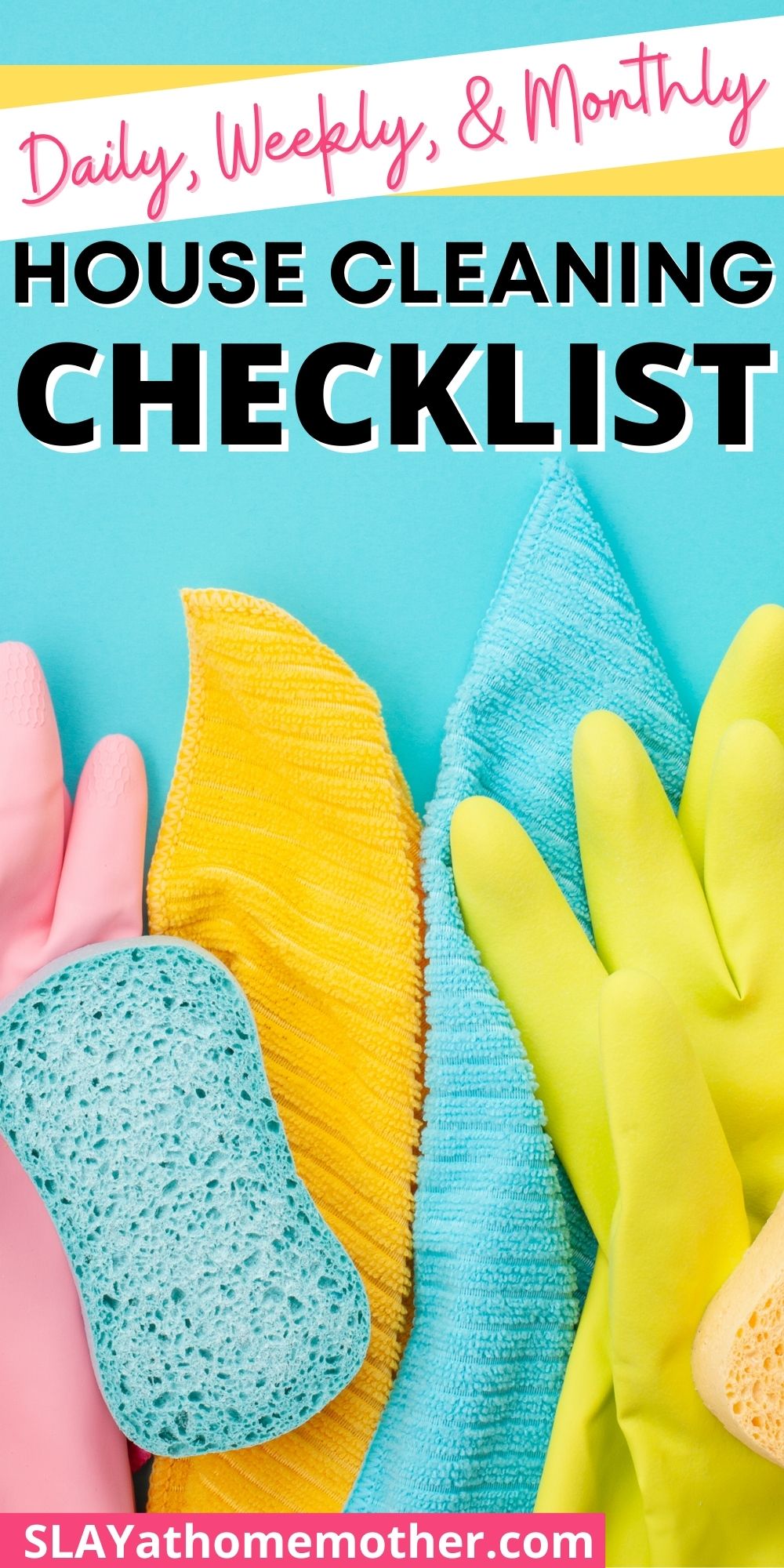 Tackling your entire household can be a real BORE. It can also be pretty daunting.
I get it, I never liked cleaning as much as I liked creating and making messes ;), but it's got to get done!
Coming up with a schedule that fit our lives, our household, and let's be honest, our mess, took me a few years to really figure out.
Mostly because we introduced our second little man, Jax, right in the middle of trying to figure everything out.
He really threw us for a loop – I swear I was at the doctor's office 2-3 times a week throughout my pregnancy AND through the first 4 months of his life.
It seemed that when we weren't at the doctor's office, we were barely home long enough to change a diaper and let Jax lay down for a nap.
Needless to say, my lack of a steady cleaning routine coupled with this new craziness our family had faced left our home in a sea of craziness.
I'm not ashamed to admit that, either. Usually, with a new baby in the house, there is a period of adjustment for everyone who lives in the home.
I remember hating when people would stop by or tell us they were coming over. I felt like I just couldn't keep up.
Looking back now, I feel that I was much too harsh on myself. I did the best with what energy I had (both physical and mental), and did what needed to be done for my little guy's health. He's now a very tough, strong, healthy almost 3-year-old tike.
My point in telling you all this is that even if you feel like life is running you into the ground, and there isn't a light at the end of the tunnel, I promise you that there is.
When it comes to obstacles like health, you need to remember to have patience and grace for yourself and your timing. And when the time is right, you can sit down and configure a good cleaning schedule that works for you and your home!
Once things settled around Jax's 18-month mark, I buckled down and tried to figure out the best cleaning schedule for our family.
I knew that if I wrote something down and put my mind to it, it would more than likely get done.
If you find that a schedule helps you stay on top of chores, then this post is for you!
*This post contains affiliate links, however, all opinions are my own, as always.
Daily Cleaning Checklist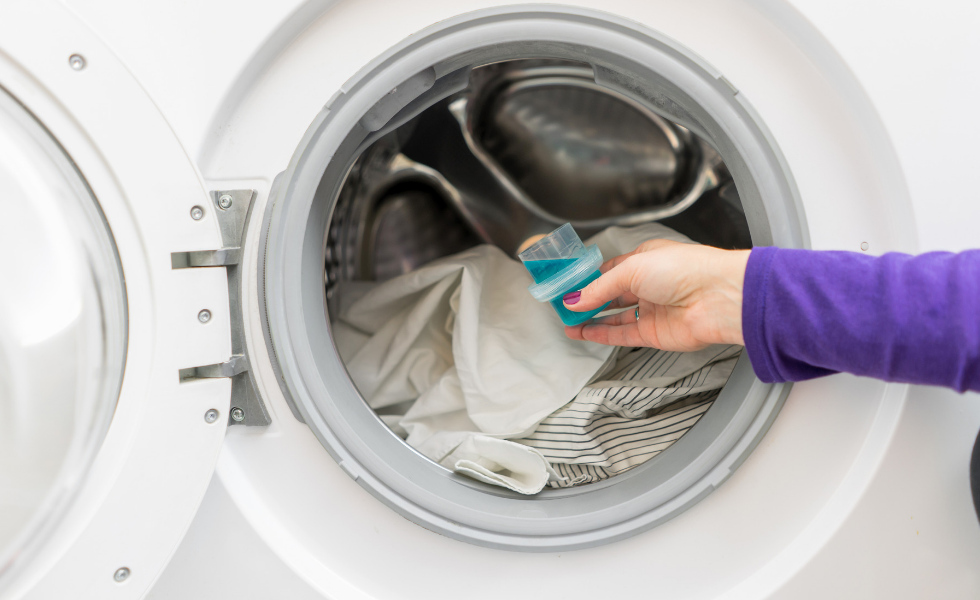 Here are some of the daily cleaning tasks I try to get done…
make beds
empty trash
wash dishes
vacuum
clean up as I go
So for those of you who don't already know, I am actually a nanny!
I watch my son, as well as another sweet little boy, and my nephew. I send my oldest off to school, and have three little boys to chase around the house! We go through many dishes, and many diapers during the day.
So that means there is a sink full of dishes and a trash can full of garbage to be taken care of every day.
Our family also has two dogs that shed, so vacuuming in our house is essential!
Especially with our white dog, Mack.
I never thought white hair would be such a problem, but it shows up on everything…
You may also like: Spring Cleaning Checklist – A Clean Home In 25 Days!
Simple Weekly Cleaning Schedule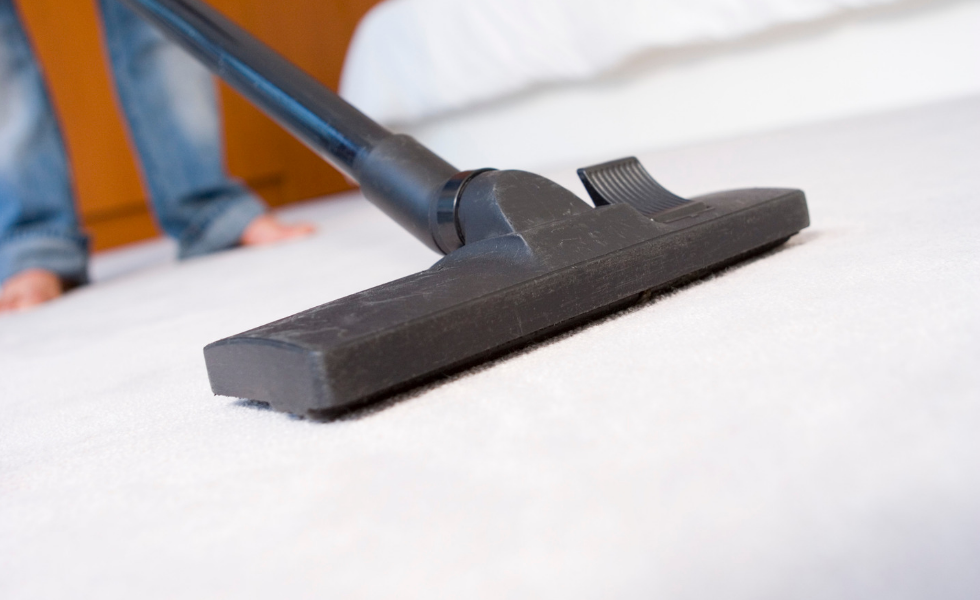 For the cleaning duties that need to be done weekly, I like to break these up into different days and try to focus on one room or category per day.
This keeps me from getting bored and spreads things out over the course of the week, which is just easier for me personally…
On Monday, I focus on cleaning up the kitchen with a few simple tasks:
wipe down appliances
clear off counters
wipe down and disinfect counters
toss old food from the fridge
On Tuesdays, I focus my cleaning energy on the bathrooms:
wipe down counters
clean out sink
clean tub and shower
clean toilet
wipe down mirror
Of course, as the mother of two boys, the toilet gets a touch up cleaning again on Friday or Saturday.
Wednesdays are for dusting and cleaning our floors:
I think dusting and floorcare go hand in hand because when you dust, some of that dust inevitably ends up on the floor! So, it makes sense to dust everything first and then take care of the floors.
On Thursdays, I focus on our bedrooms:
clean up toys and clothes from the floor
empty bedroom trashcans
wipe down nightstands
change bedding if needed
tidy up
While I've seen some checklists that include changing out the bedding once a week, I think that seems a little excessive and adds to the pile of laundry us moms already loathe. Changing out sheets, in my opinion, is done when there is sickness, rashes, accidents, excessive dirt, or it's been a month since the last change.
Fridays are for extra tasks:
throw out old mail
vacuum furniture
clean out backpacks
wash and fold laundry
With laundry, I try to keep up with washing and folding as we have time, but I really power down on Friday to catch up and get several loads folded and washed.
Simple Monthly Cleaning Schedule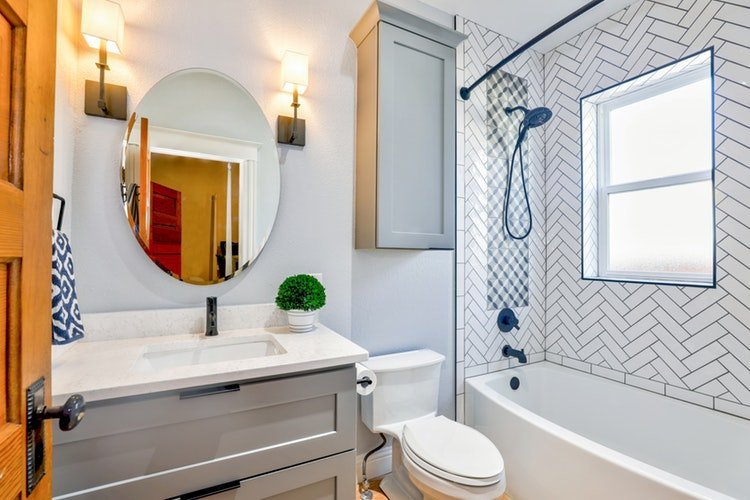 If I have extra time throughout the week, I will knock a few of these monthly duties off my list as I go! I don't actually wait an entire month before doing these, I just throw them into my schedule as I get the time to cross them off my list:
clean behind the furniture
remove and deep clean the couch cushions
go through all toys, set toys aside for donation
disinfect all toys
clean the windows and dust the blinds
sanitize the floors
deep clean the carpets
clean shower head
clean out the shower and the bathroom sink drains
wash the shower doors/shower curtains
dust and wipe down ceiling fans
clean and organize closets
clean out and wipe down the fridge
clean out and wipe down pantry shelves and doors (

here's a great small pantry organization post

)
You May Also Like: How To Clean And Organize Your Fridge + FREE Printable Fridge Labels
Free Printable House Cleaning Checklist
Simplify the way you clean your home by focusing on what you need to get done daily, weekly, and monthly with my FREE printable house cleaning checklist…
P.S. Print this house cleaning checklist out, put it in a clear sheet protector, and use dry erase marker to use it again and again!
*Post originally published September 2017, updated October 2020.