My honest, non-sponsored review of Branch Basics non-toxic cleaning products, featuring their Premium Starter Kit and an exclusive Branch Basics coupon code for my readers.
---
Hi there, friends!
I'm back at it with another non-toxic cleaning post.
I've been at this for almost four years now, and have only recently (in the last year) dedicated my spending dollars and purchases towards non-toxic products.
I want to believe there is a better way to clean.
I want to believe we truly can skip the harsh chemicals and clean our homes without inhaling toxic fumes or burning our nose hairs.
Or getting rashes.
Our whole family has sensitive skin – especially my three kids.
They managed to somehow inherit both my husband and I's sensitive skin but then multiplied it.
My oldest son even has a skin condition called Dermographia.
One day I'll tell you about the time he got poison ivy – that, mixed with Dermographia, WASN'T FUN.
He actually ended up spending three weeks out of school because of it.
I'm pretty sure his school thought we were keeping him home for some other reason or just didn't feel like taking him, we kept having to go back for more and more doctor's notes – yikes.
But, that's a story for another time.
So, needless to say, our kids' skin is SENSITIVE to just about everything.
We have to keep their skin in mind when it comes to laundry detergent, sunscreen (that's probably the worst), lotion, clothing, etc.
But since we've been paying close attention to it and nixing certain products from our home with powerful fragrances, toxic additives, and a lack of disclosure on ingredients, things have been so much better!
And I really have to believe it has something to do with our mission to toss out toxic products.
In this post, I'll be reviewing a new cleaner that was actually recommended to me by my Instagram followers – Branch Basics.
This cleaning system is new to me, and I'm really excited to share my complete cleaning experience, overview, and thoughts with you all.
I even have some awesome before and after Petri dish slides within this post to show you if the Branch Basics concentrate works.
*Branch Basics sent me their Premium Starter Kit to test out and review, and this post contains affiliate links, however, all opinions are my own, as always. This post is not sponsored in any way.
Branch Basics Starter Kit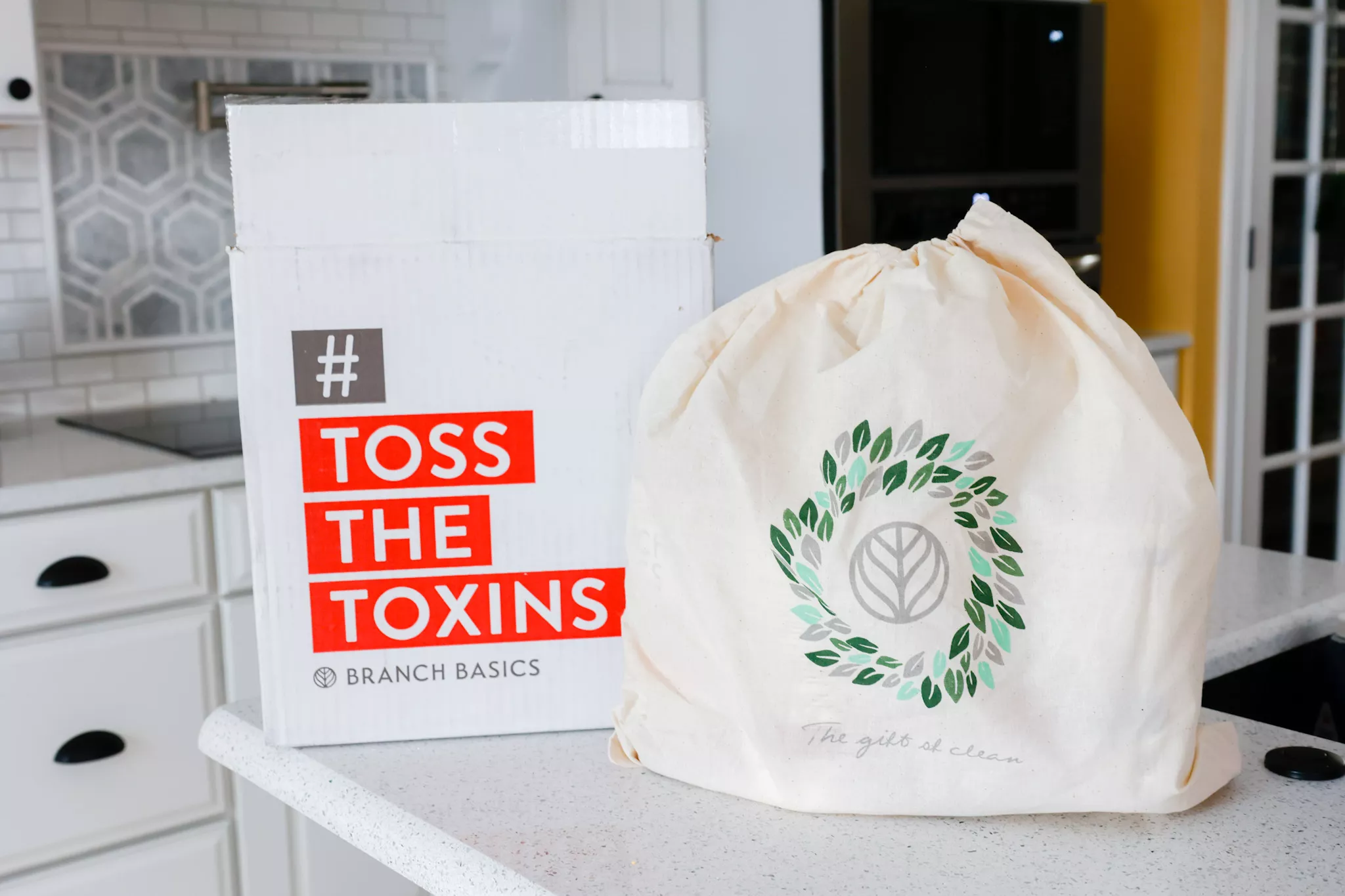 With each kit sold by Branch Basics, you have to mix up your own cleaner using filtered water and their bottle of concentrate.
This one bottle of concentrate works to make up each cleaner.
I'll explain more below…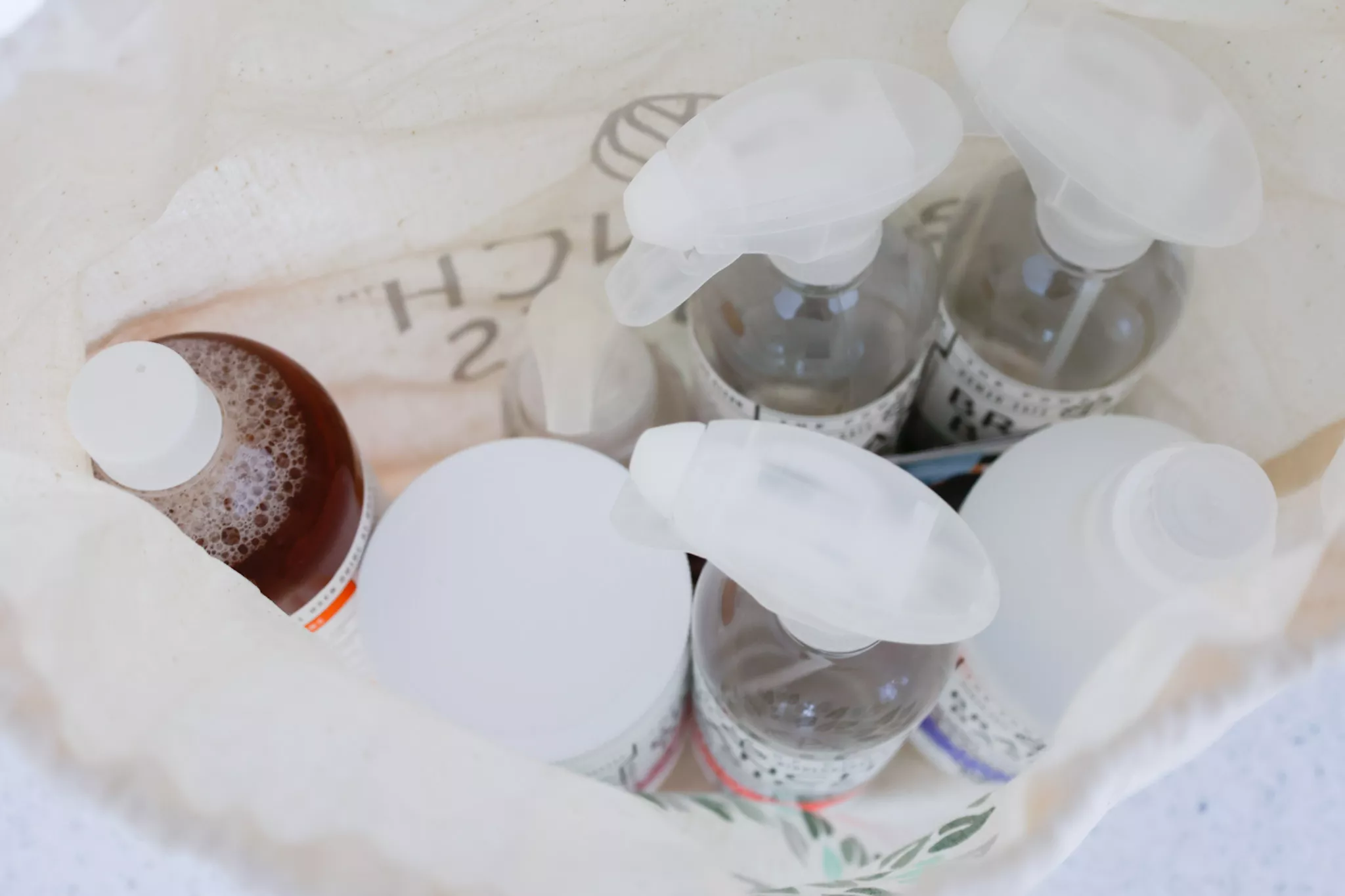 Here's what comes in the kit:
5 empty reusable bottles

laundry detergent
all-purpose spray
bathroom cleaner
streak-free glass cleaner
foaming hand soap

oxygen boost
canvas bag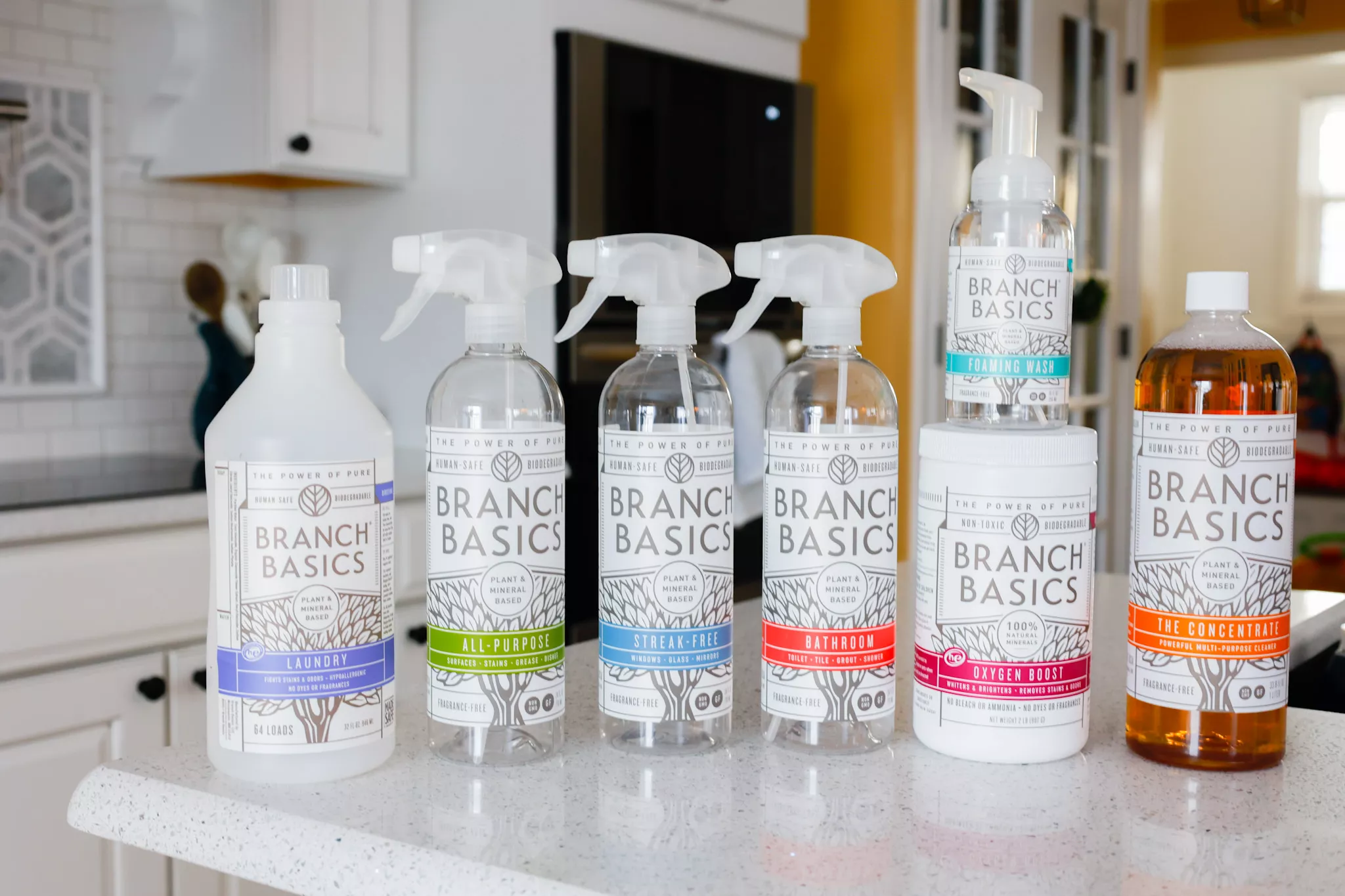 My first impression is that I love the labeling on each bottle, as well as the way they are color-coded.
If my kids are helping me clean, I can just say, "Hey, can you please grab the cleaner bottle with the red stripe on it?"
It's the little things… 😉
The spray bottles also seem to be very sturdy – both the spray top and the physical bottles.
I'm not going to be throwing them from the top of the stairs or anything, but I feel like they could stand an accidental tumble or fall.
Like when I'm cleaning on top of the fridge – if I accidentally knock over the spray bottle with my elbow, I think these bottles will be just fine.
They don't seem flimsy at all!
Branch Basics Coupon Code: Use code SLAYATHOMEMOTHER at checkout to save 15% on your Starter Kit.
The 411 On Branch Basics Concentrate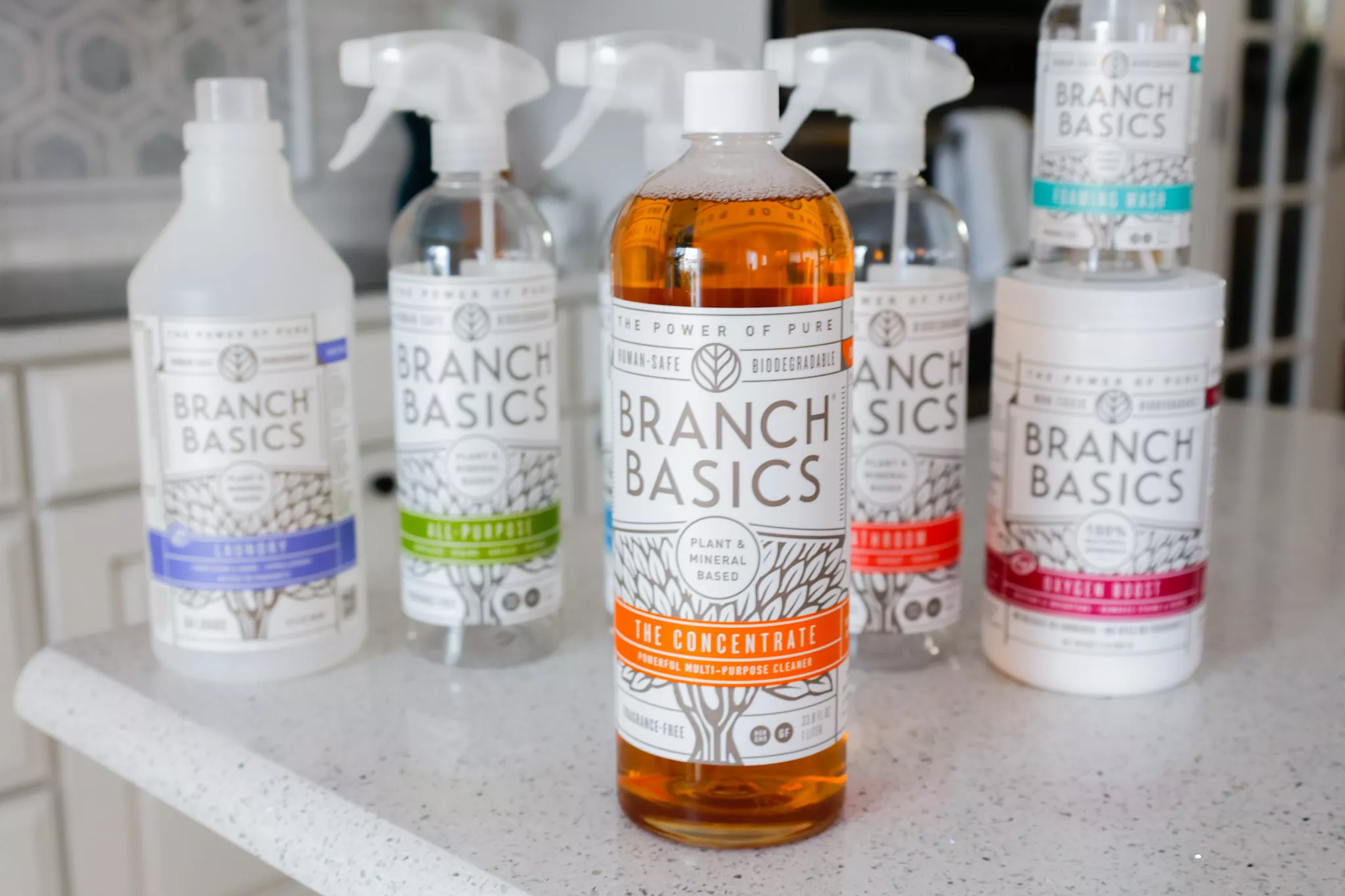 According to Branch Basics, their 33.8 fl. oz. Concentrate bottle can make up to:
3 bottles of all-purpose spray
3 bottles of bathroom cleaner
3 bottles of glass cleaner
3 bottles of foaming hand soap
64 loads of laundry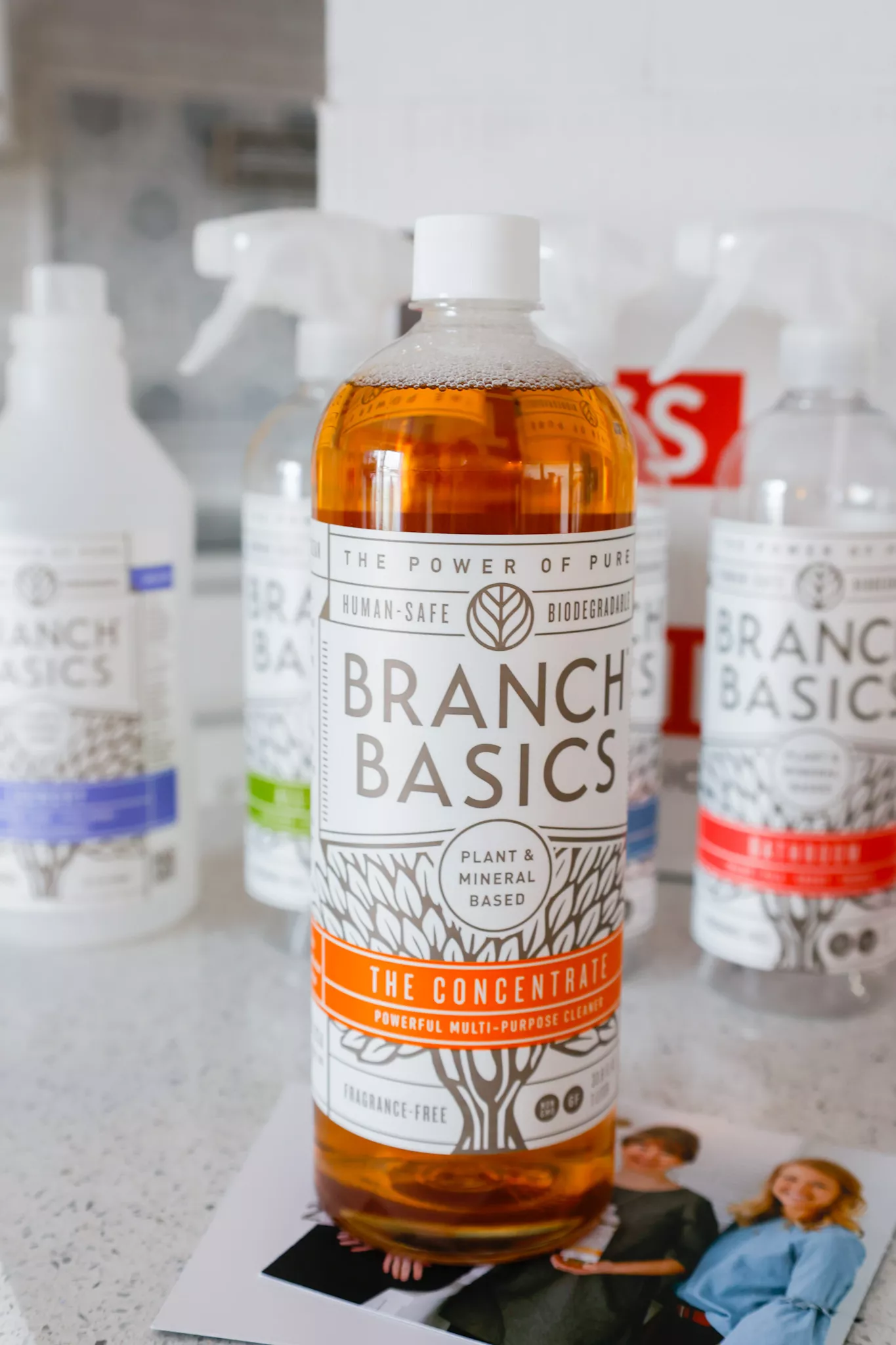 The Concentrate is non-toxic and fragrance-free, which I love.
It also has secured an A score from the Environmental Working Group ( EWG) – see that report here.
A lot of bigger name-brand non-non-toxic (see what I did there?) products that contain fragrance aren't required to share the ingredients they use to make up their 'fragrance' because it's considered a trade secret.
In essence, a company could literally put almost ANYTHING in their product but list it under the term fragrance on their label and NEVER have to tell consumers what's in the products they're buying.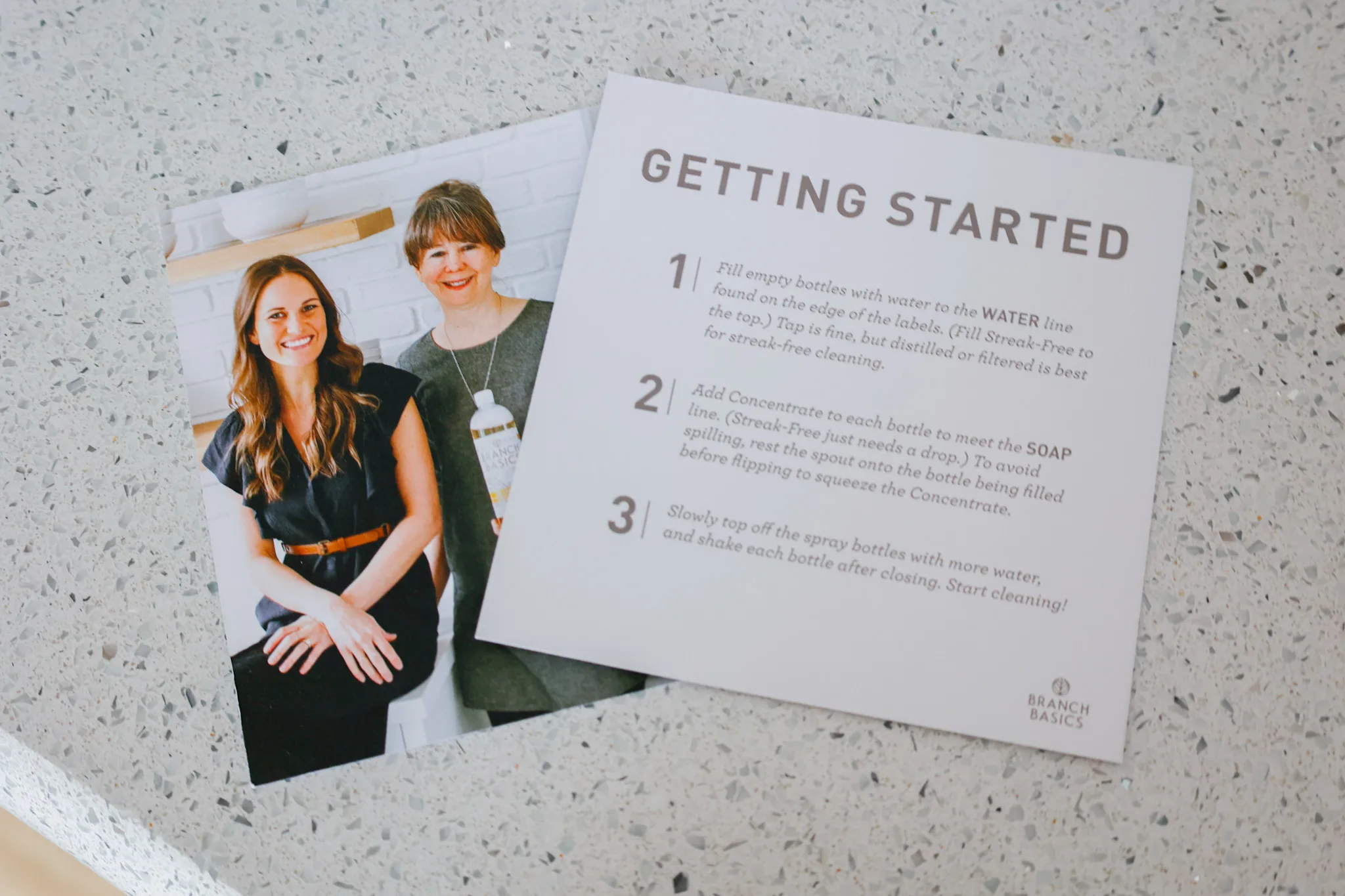 Some companies get a lower score from the EWG for that reason.
For my kids' skin, I need to know what's in each product we use because an adverse skin reaction is not ideal.
For our family, it may mean missing weeks of school on end or even a hospital stay.
I really appreciate that Branch Basics does not contain any fragrances – they seem to be focused only on cleaning and cleaning well!
Can I Add Essential Oils To Branch Basics
According to Branch Basics, YES! (source)
You can add essential oils to Branch Basics cleaning bottles, but they recommend using high-quality, wildcrafted EOs without solvents.
This is the brand I use – they are 100% pure, third-party GC/MS tested, and only source oils ethically from where they grow best.
How To Use The Concentrate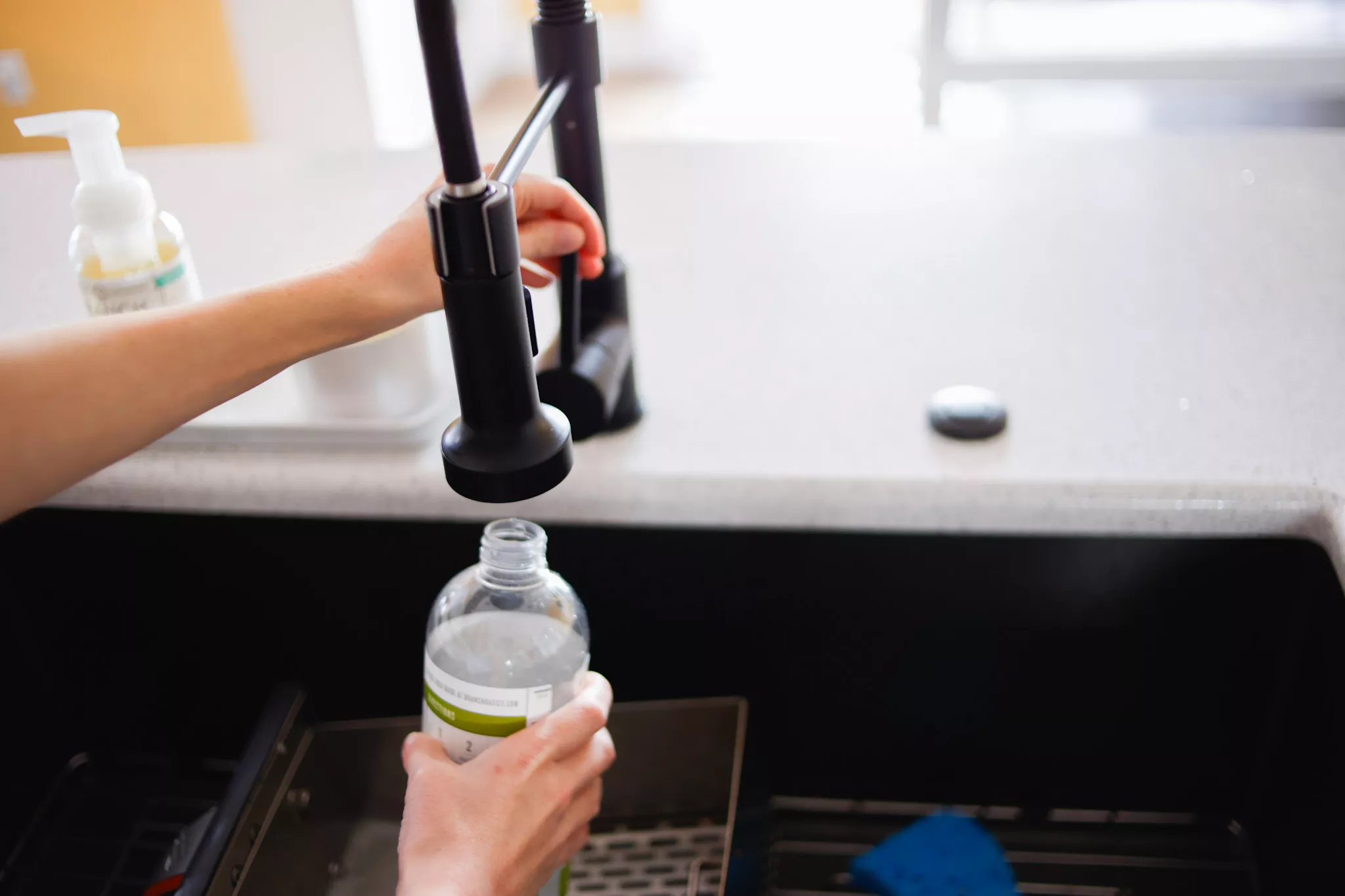 First, fill up your reusable plastic bottle with water to the Water line.
Tap water is fine, but Branch Basics recommends using filtered water for the glass cleaner for a streak-free shine.
Next, fill up the bottle with Concentrate to the Soap line.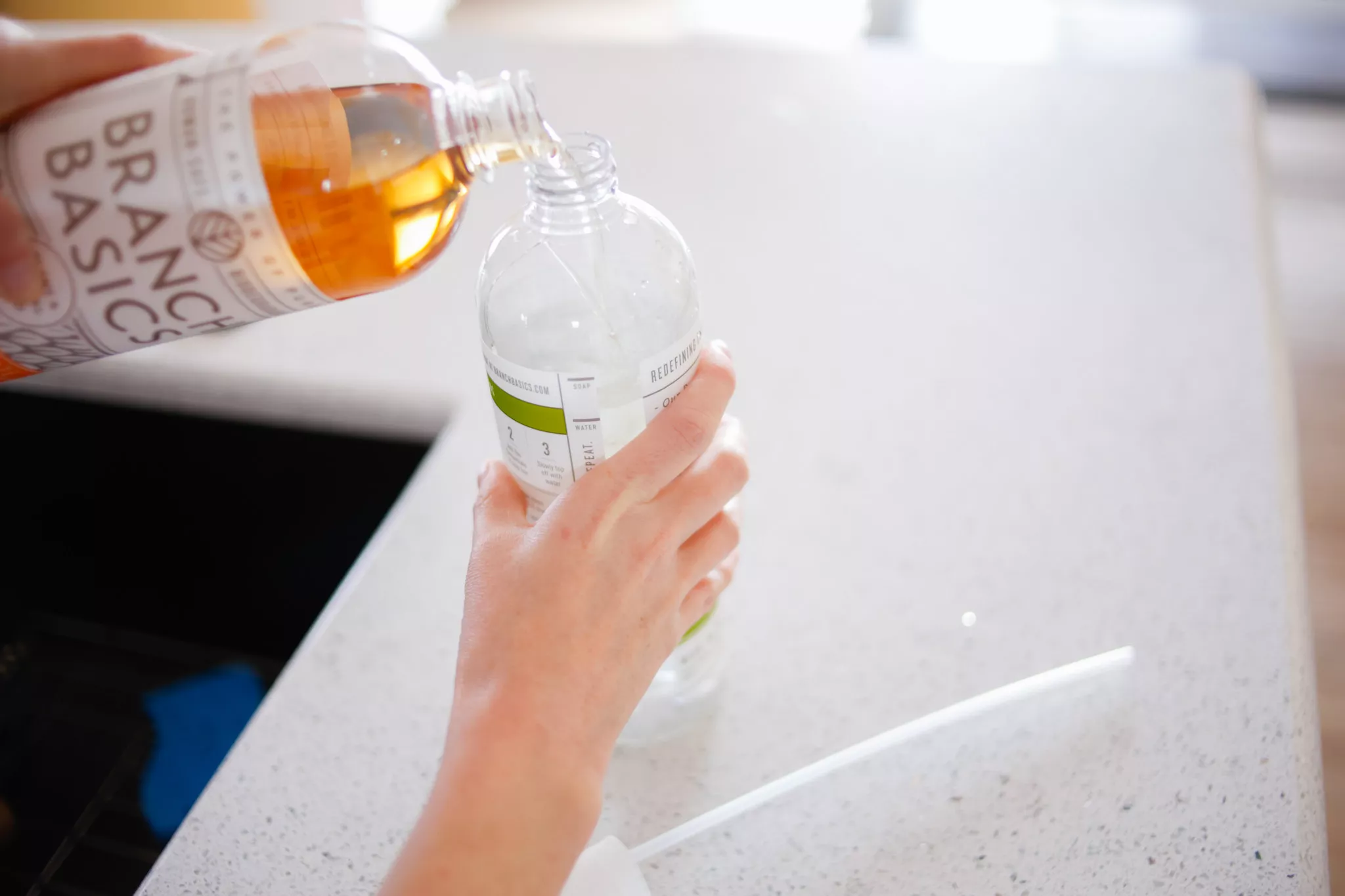 Pop in the sprayer and you're ready to start cleaning!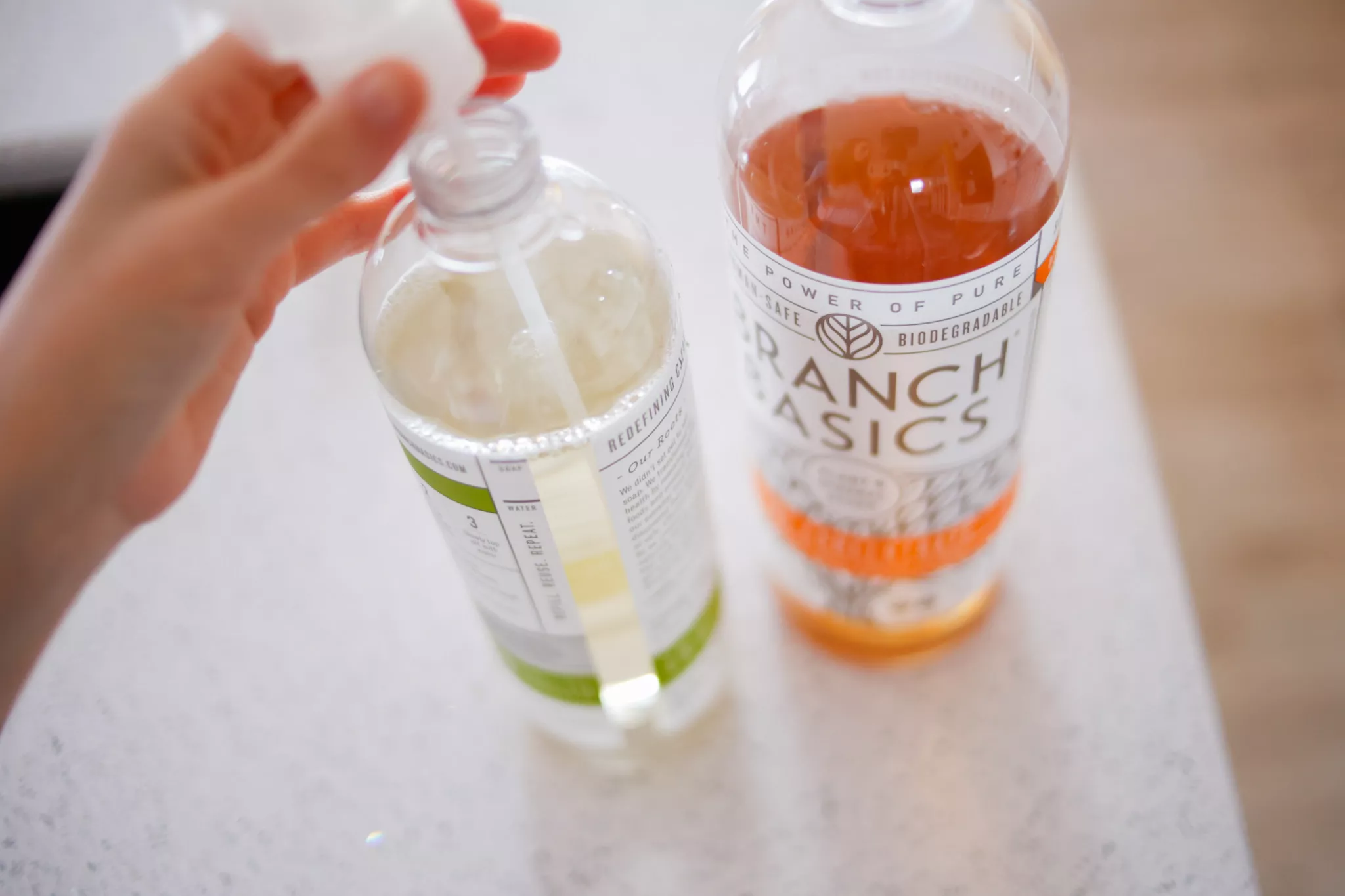 Each cleaner bottle has a different ratio of water/concentrate that you'll need to pay attention to.
Besides the glass cleaner (which only requires a drop of the concentrate and therefore needs no physical line to follow), each bottle has a Water line and a Soap line to help guide you.
The bottles are also 100% reusable so be sure not to toss them once you're done.
Once you've used up your bottle of cleaner, you can fill it up again, making sure to follow the guide on the side of the bottle.
Super easy!
Branch Basics All-Purpose Spray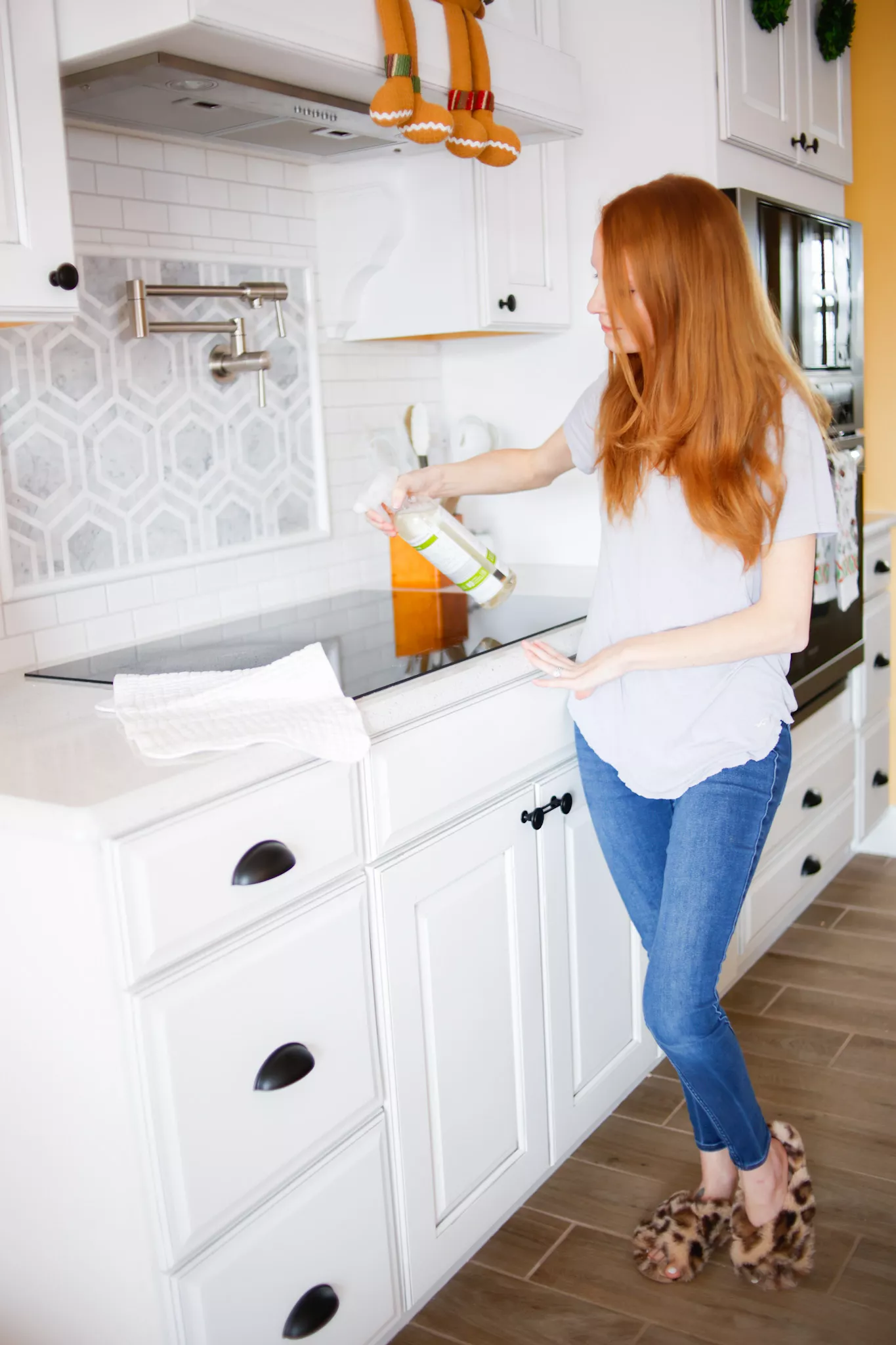 I've been using the Branch Basics All-Purpose Spray around my kitchen, and it seems to be doing a great job cleaning up our cooktop, kitchen table, counters, and stainless steel appliances.
Our appliances are shiny clean, and our induction cooktop looks reflective and new!
Well, it's still pretty new after all, we did just finish our kitchen renovation ;).
After trying it on our couch side tables in the living room as well, I have to give this cleaner a solid 5 stars.
It dusts, cleans, removes dirt and grime very easily.
For any super sticky messes (like syrup), I just needed to let the cleaner sit for a couple of minutes before wiping up the mess.
How Well Does The All-Purpose Cleaner Work At Removing Bacteria?
Although Branch Basics doesn't advertise, market, or claim to be a disinfectant, I wanted to put this non-toxic cleaner to the test and see if it removed bacteria from surfaces.
I tested the All-Purpose cleaner on my fridge handles, which are stainless steel.
I included a clean control and a dirty control.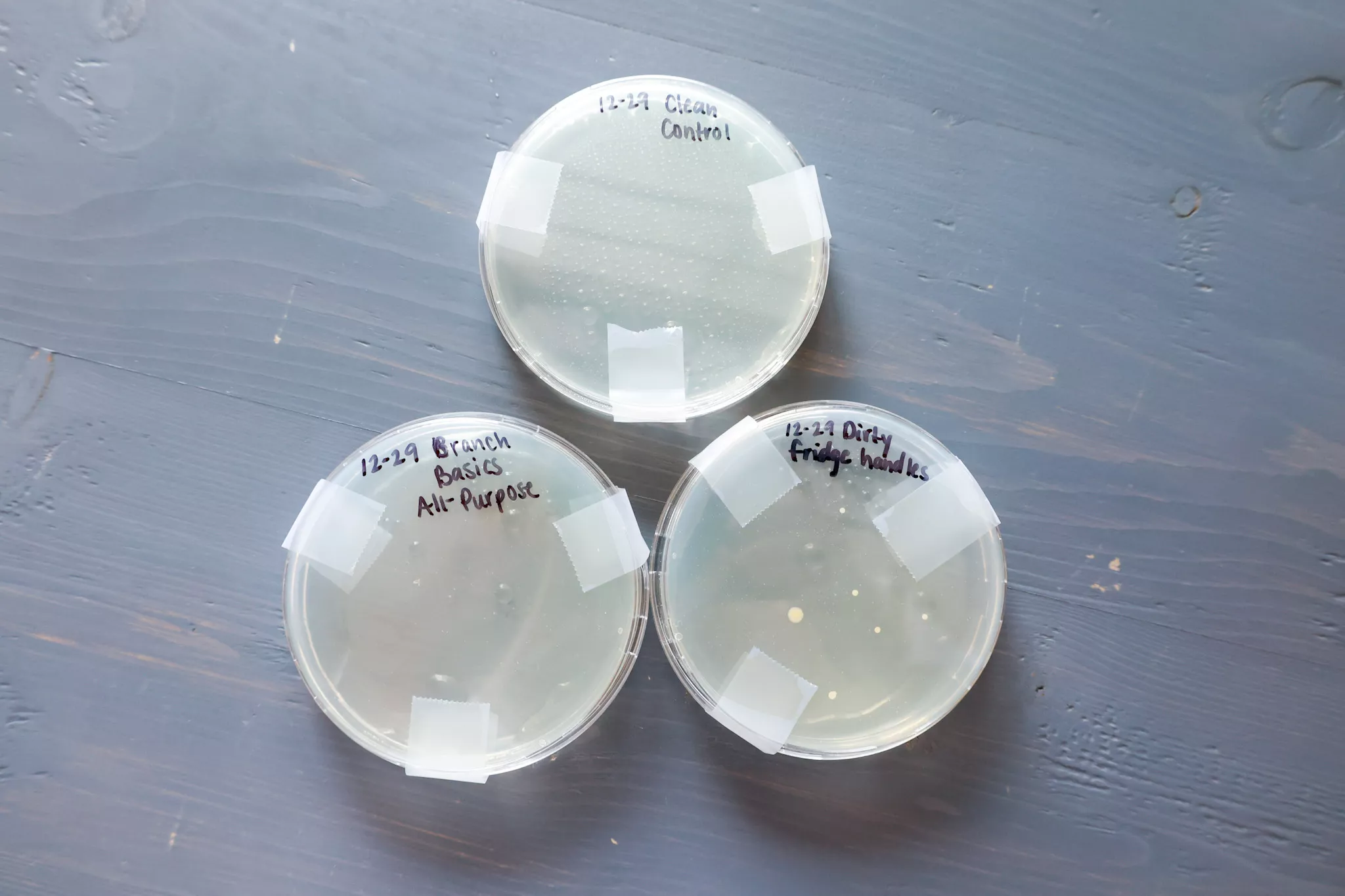 Here is a close-up of what the dirty control of the fridge handles looked like after 3 days of incubation…
You'll notice water droplets in the Petri dish – that is condensation that developed during incubation, and is completely normal.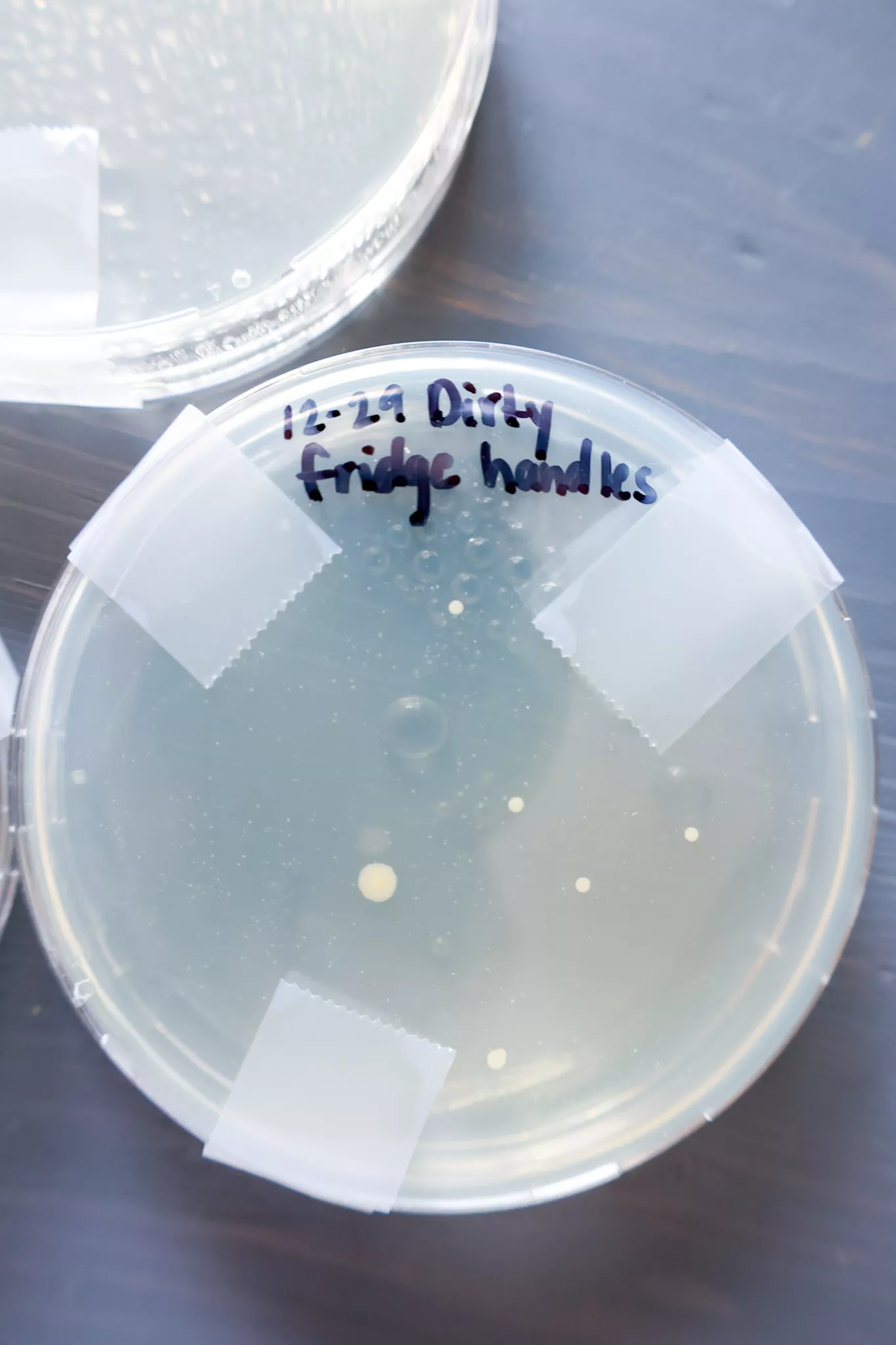 Here is the sample of my fridge handles taken after they were cleaned with Branch Basics All-Purpose cleaner, after 3 days of incubation…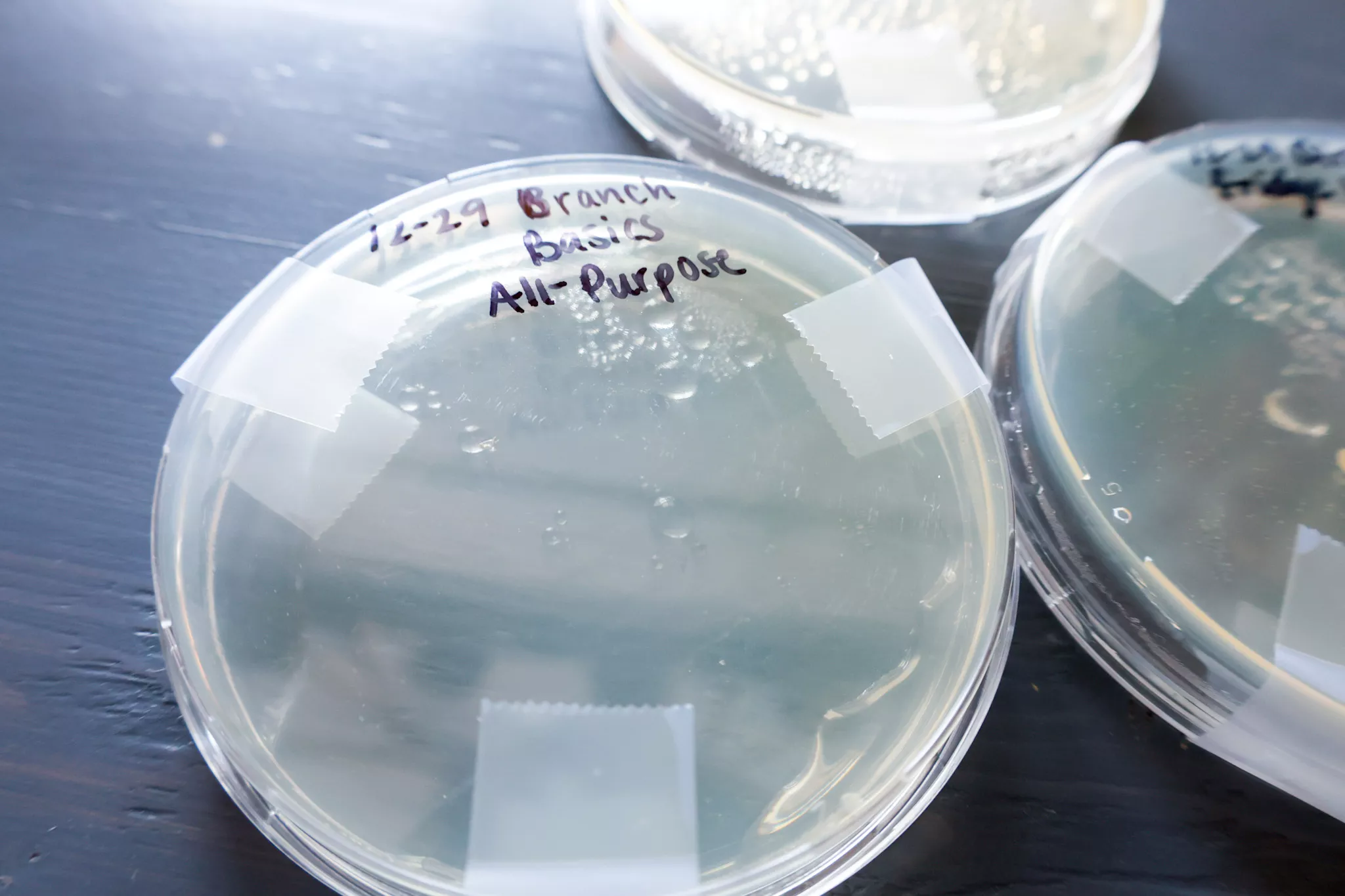 There isn't a single colony in the Branch Basics Petri dish, but there are several colonies in the dirty control.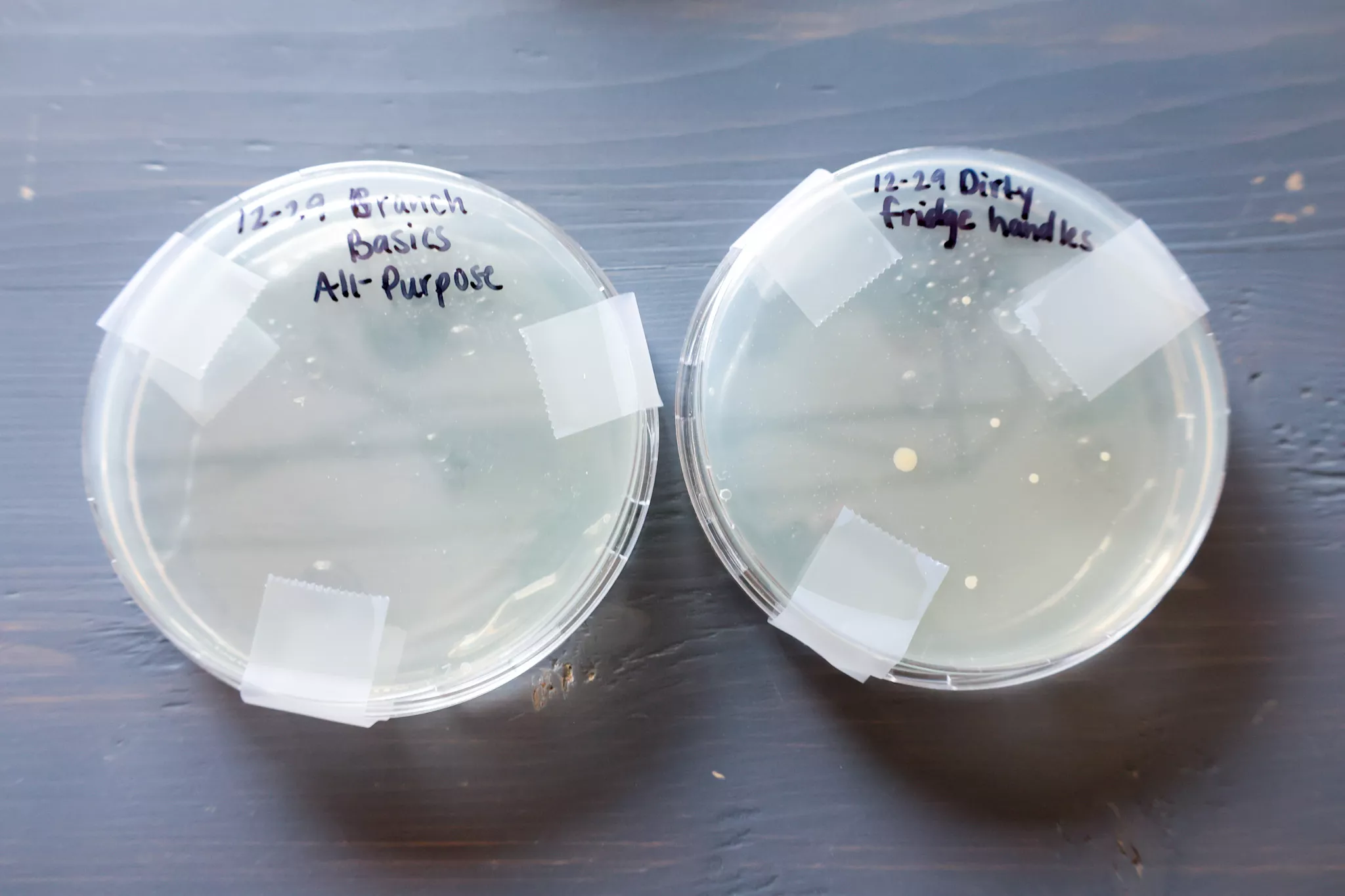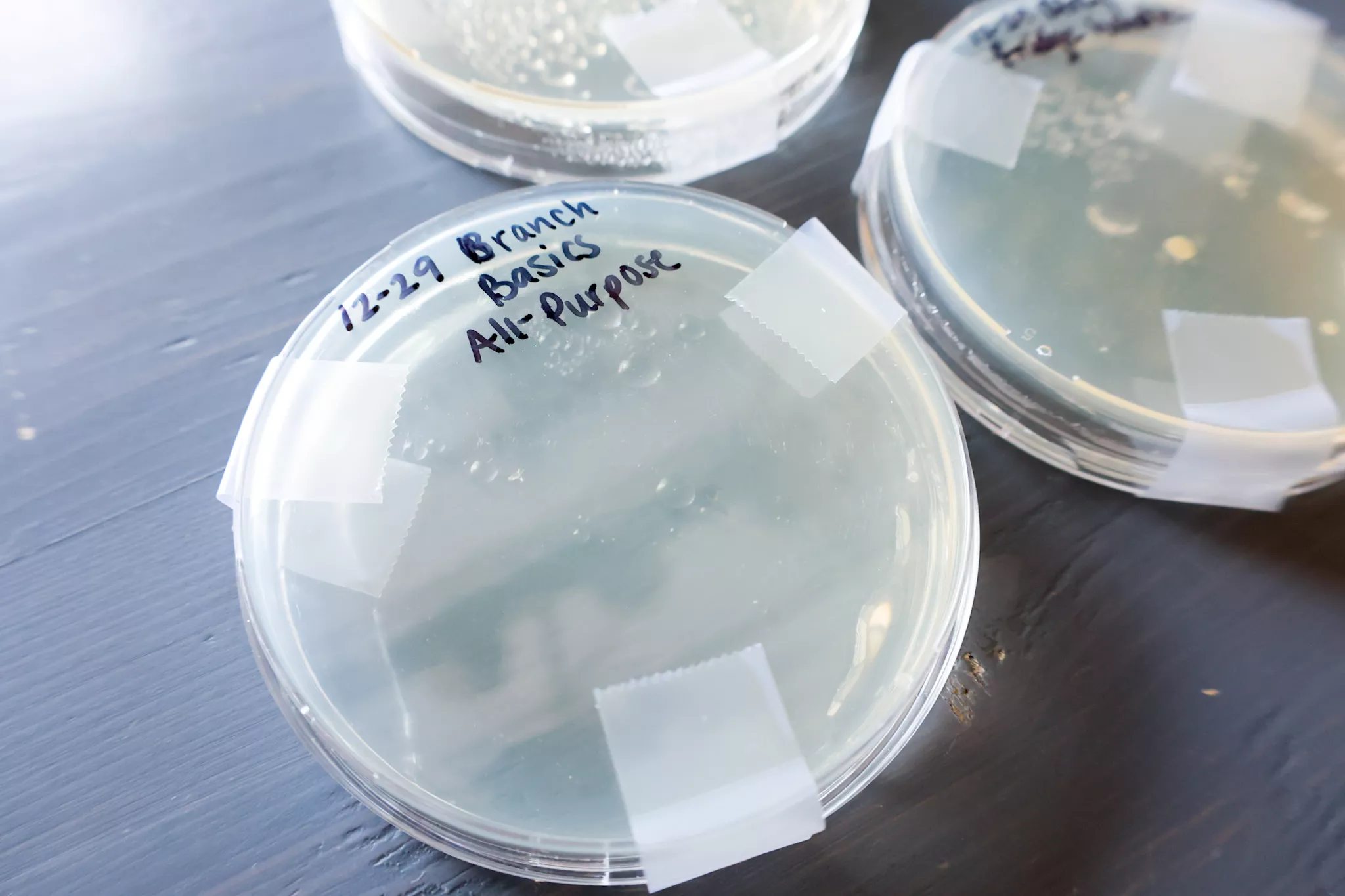 Use my Branch Basics Coupon Code SLAYATHOMEMOTHER at checkout to save 15%!

The All-Purpose cleaner may not be a disinfectant, but I'm SUPER IMPRESSED with how well it cleaned our dirty fridge handles!
Streak-Free Glass Cleaner
Check out the direct comparison below…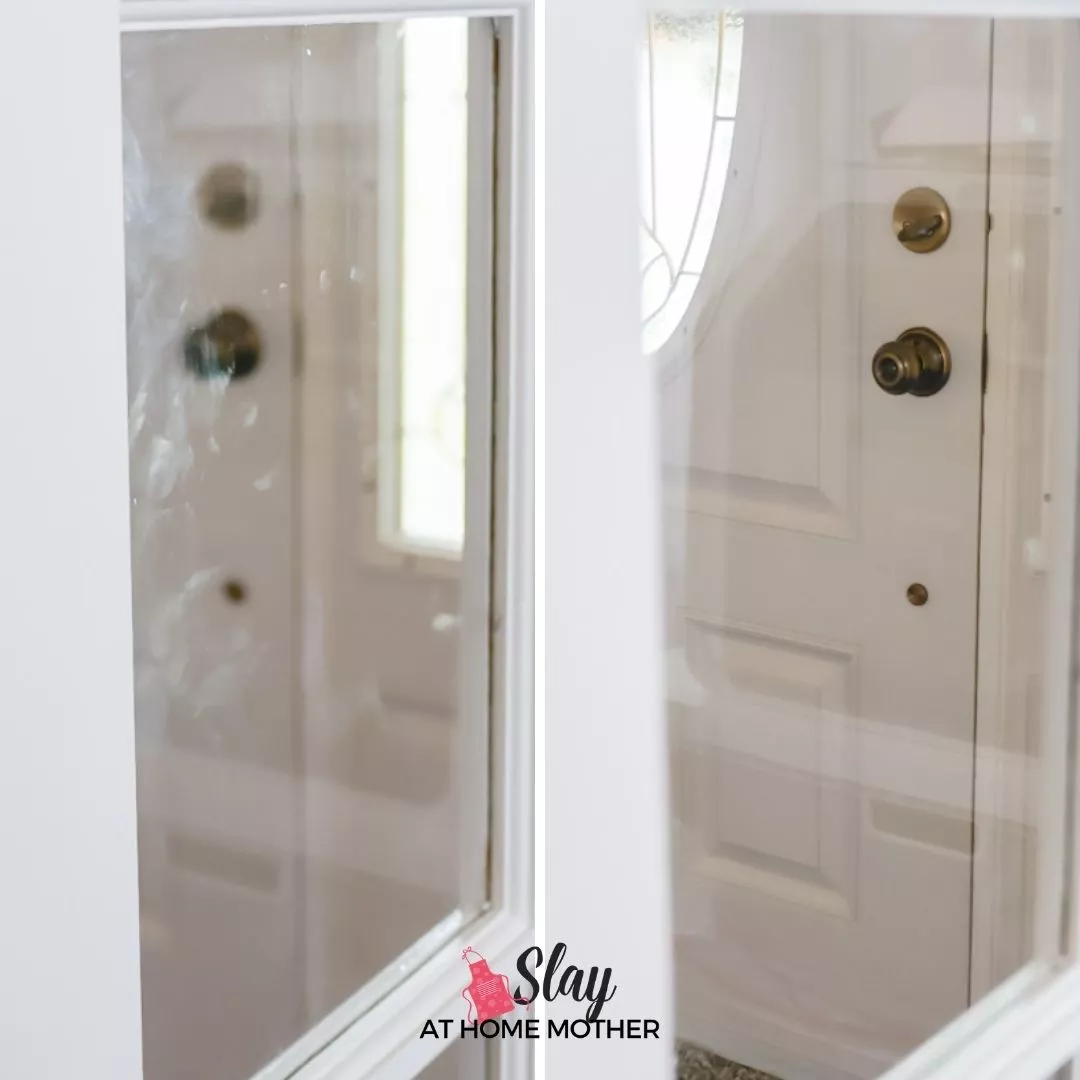 There's a solid white line running down the middle of the picture above to show the BEFORE on the left and AFTER on the right.
These are the French doors to my office.
They get TONS of little fingers touching all of the glass panes and almost always have smudges on them (life with kids, am I right?) so I figured they would be perfect for seeing if the glass cleaner really worked.
Here's a bigger shot of what one of the dirty windowpanes looked like before I cleaned it…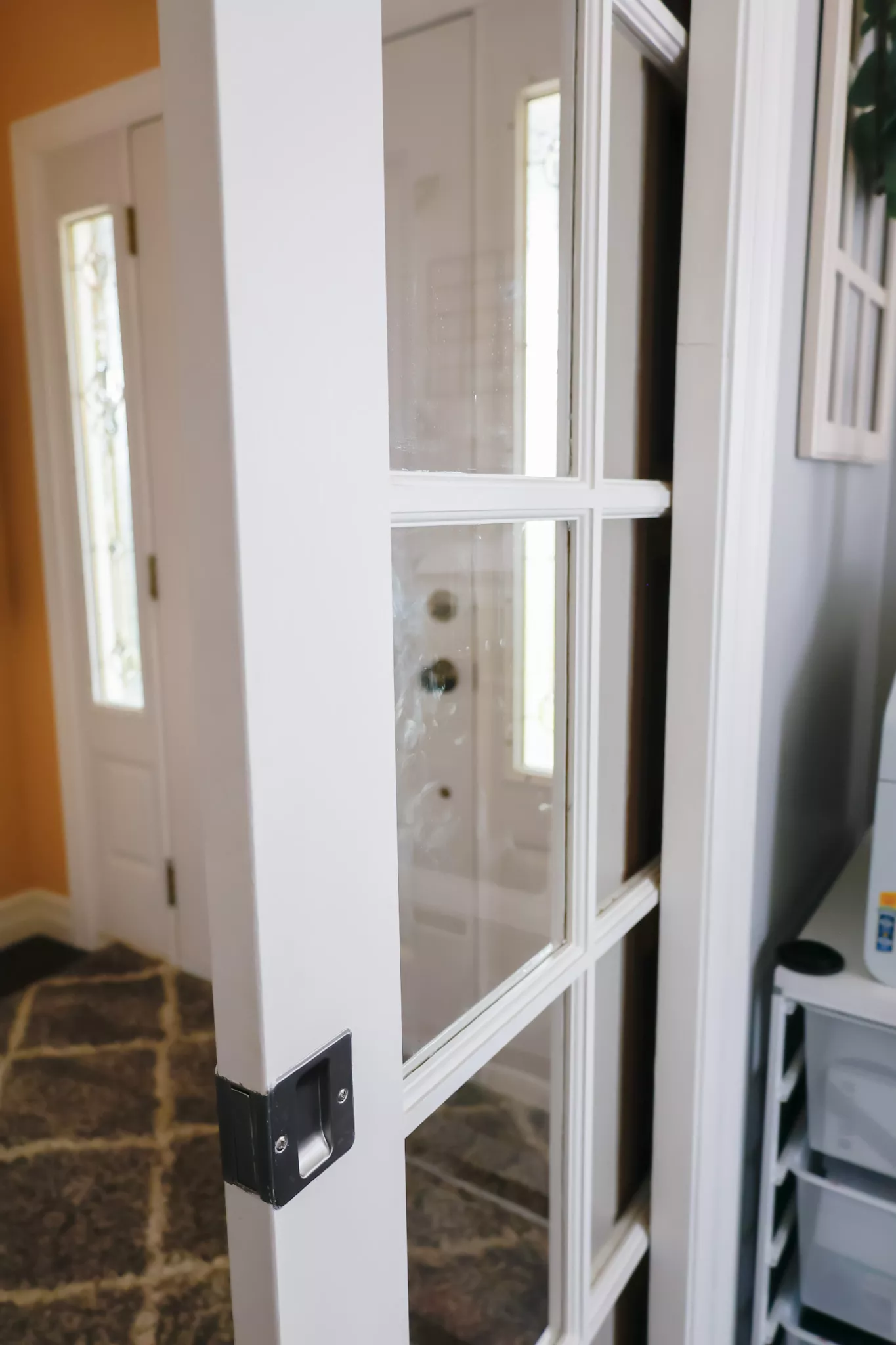 Armed with the streak-free glass cleaner and my trusty mini squeegee, I cleaned the panes by spraying the glass cleaner on each pane and sliding the squeegee blade down.
Here's a bigger shot of what the windowpane looked like after I cleaned it…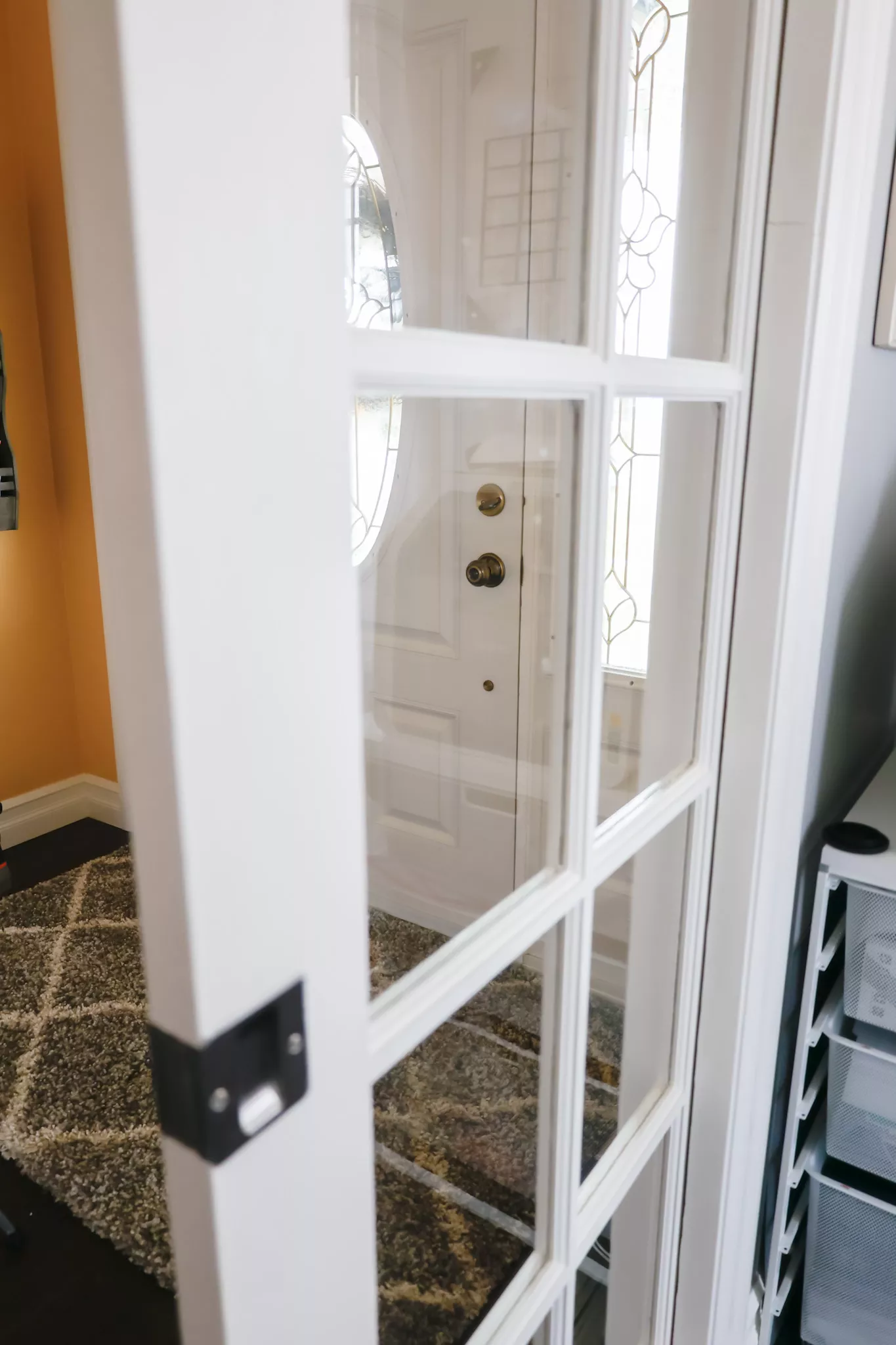 I got so excited with how well it cleaned and the fact there were NO STREAKS, that I jumped over to the entryway mirror and cleaned that one as well!
15% OFF Branch Basics Coupon Code: SLAYATHOMEMOTHER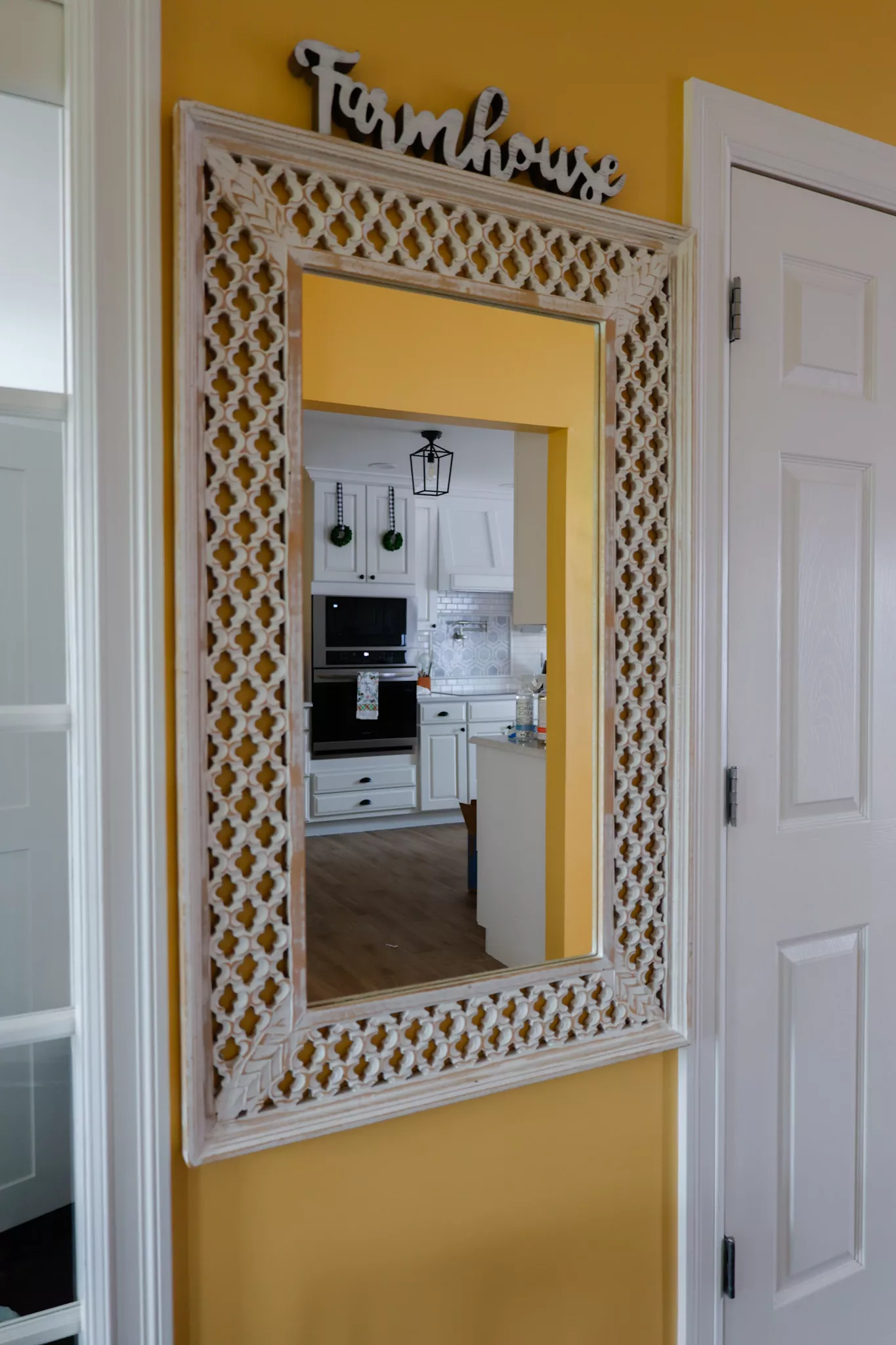 No lint leftover or streaks – it looked brand new!
Bathroom Cleaner
The first time my husband went into the spare bathroom after I used the Branch Basics Bathroom Cleaner spray, he came out asking me what I used to polish the bathroom counters.
"THEY LOOK SO CLEAN!"
He was right, they looked like I must have spent an hour polishing away.
No other cleaner I've used has done that with such minimal effort.
I also showed the cleaning power of the Bathroom Cleaner on my Instagram stories in my boys' bathroom, which was perfect for REALLY testing out its cleaning power because they always have gunk stuck to their sink.
And don't get me started on the toilet area….ha.
To be honest, I wasn't even sure what I was looking at that was stuck to the sink surface, but it was hard and really stuck on there.
I was nervous that it wasn't going to do anything and I would need to break out a scrubber.
On my Instagram stories, I showed my viewers how I sprayed the boys' bathroom sink surface with the Bathroom Cleaner and let it sit for a couple of minutes.
I then wiped the area with a couple of paper towels and the mess came right up!
It was kind of shocking how well it worked.
The Bathroom cleaner, besides the laundry detergent, is the most concentrated solution out of the bunch.
Laundry Detergent
Next, it was time to test the Laundry Detergent.
This bottle calls for the most concentrate.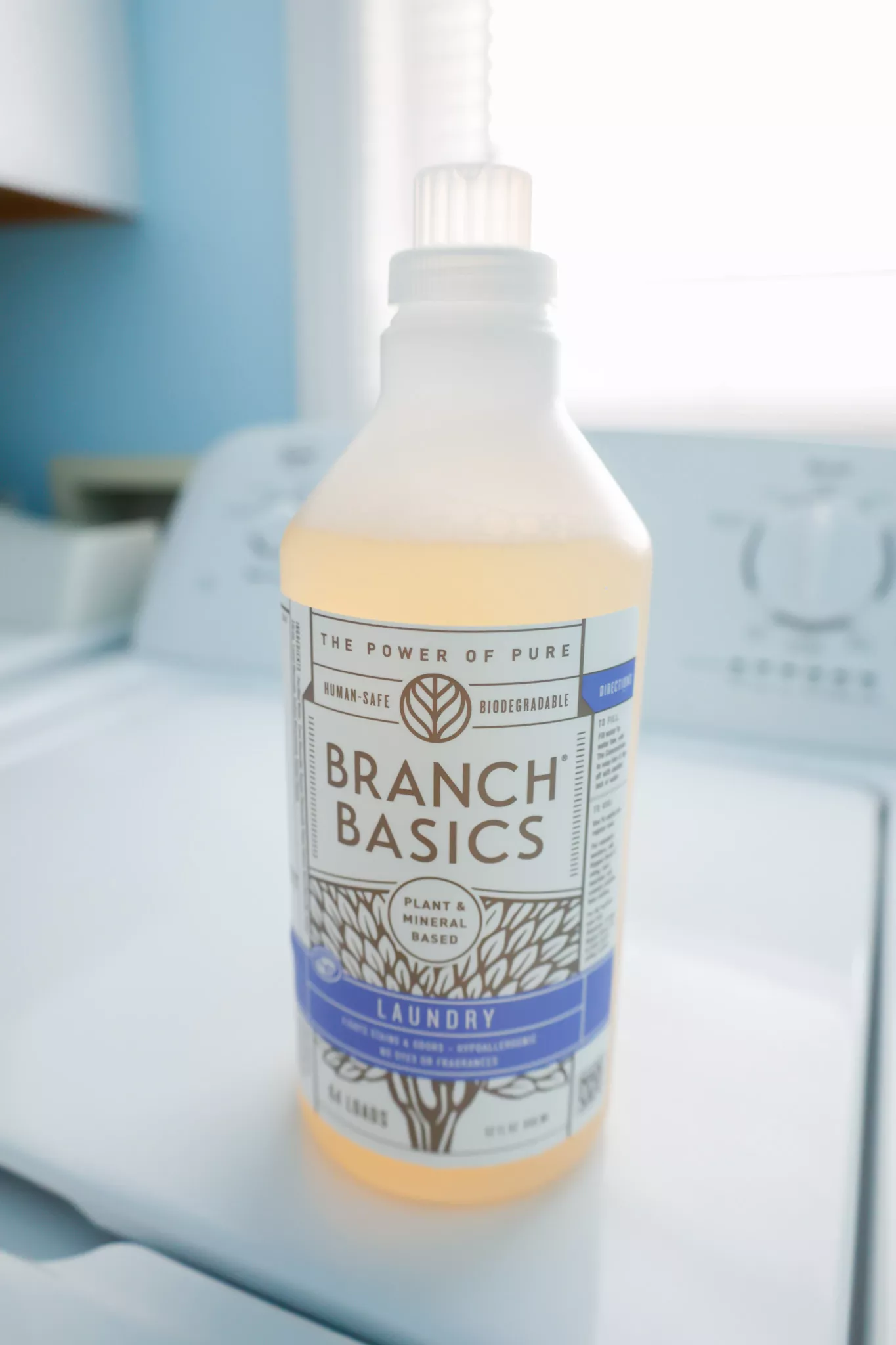 Since there is no fragrance in the Branch Basics Concentrate, I added about 15 drops of lavender essential oil.
For a regular load, Branch Basics recommends using about 3/4 of the cap, which seems like such a small amount to me!
I'm used to using two laundry detergent pods per load.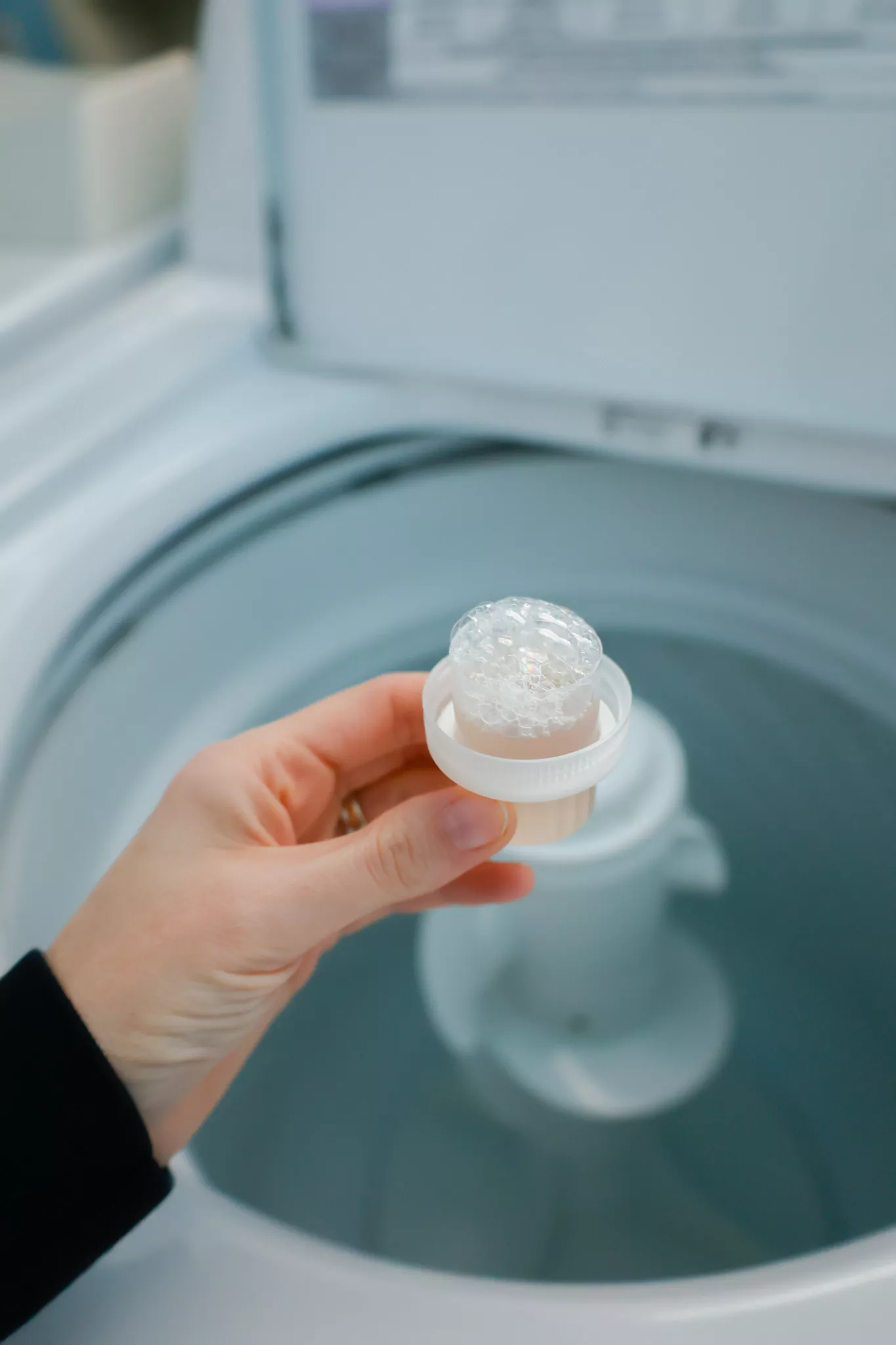 They also recommend first starting your washer, then adding the laundry detergent, and lastly adding your clothes.
I cannot start my washing machine until it's full and closed, unfortunately, so I have to test it in the way my machine works.
It's a dinosaur, and we'll be replacing it this Spring once we complete the laundry room renovation!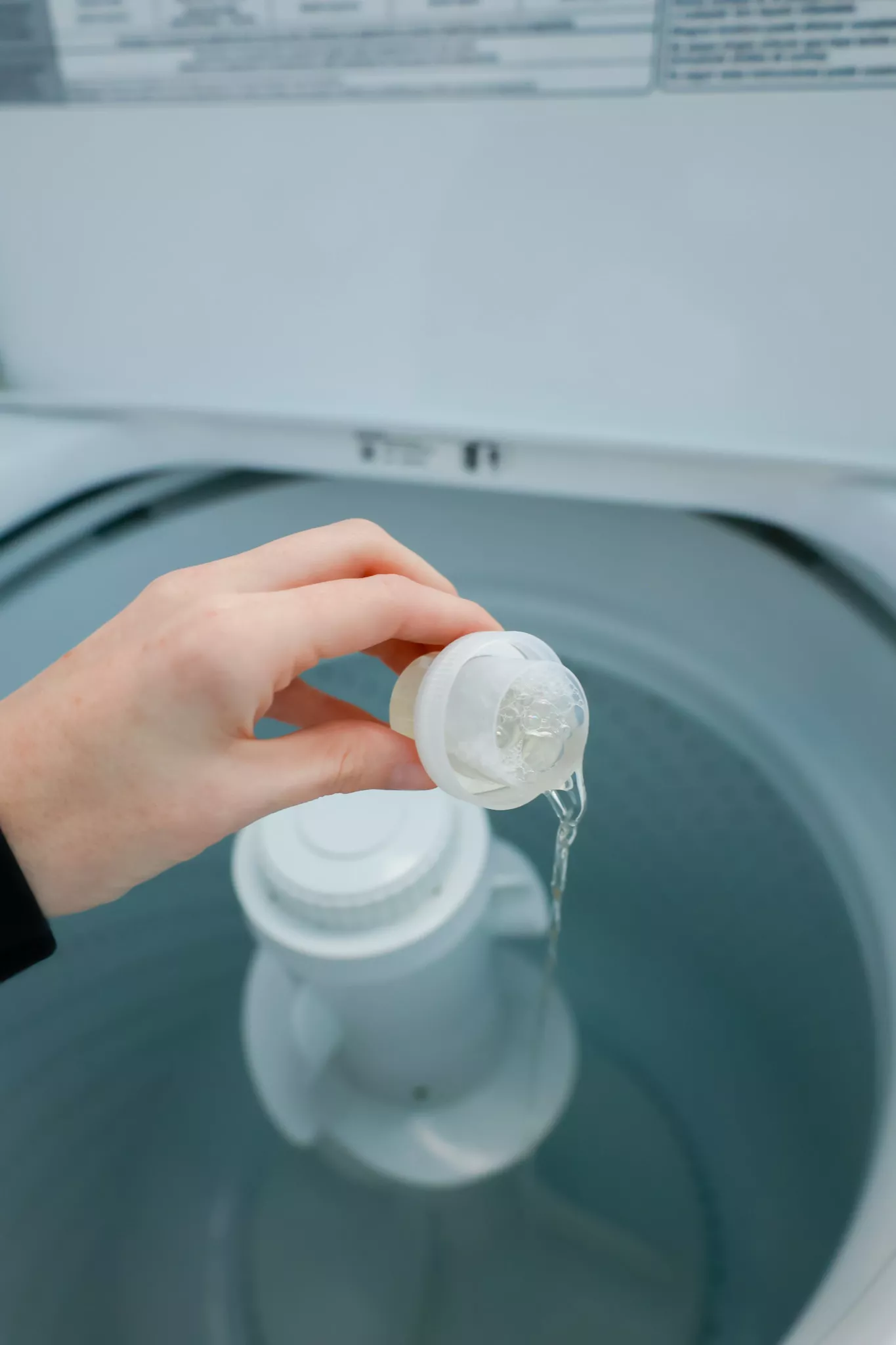 This was the load size I tested the Branch Basics Laundry Detergent with – I filled the washer drum, 3/4 of the way with clothes.
I never fill it up all the way, anyway, and this is a larger size load than what I normally use, but I wanted to test it out on what I think would be closer to a 'regular' load for my readers!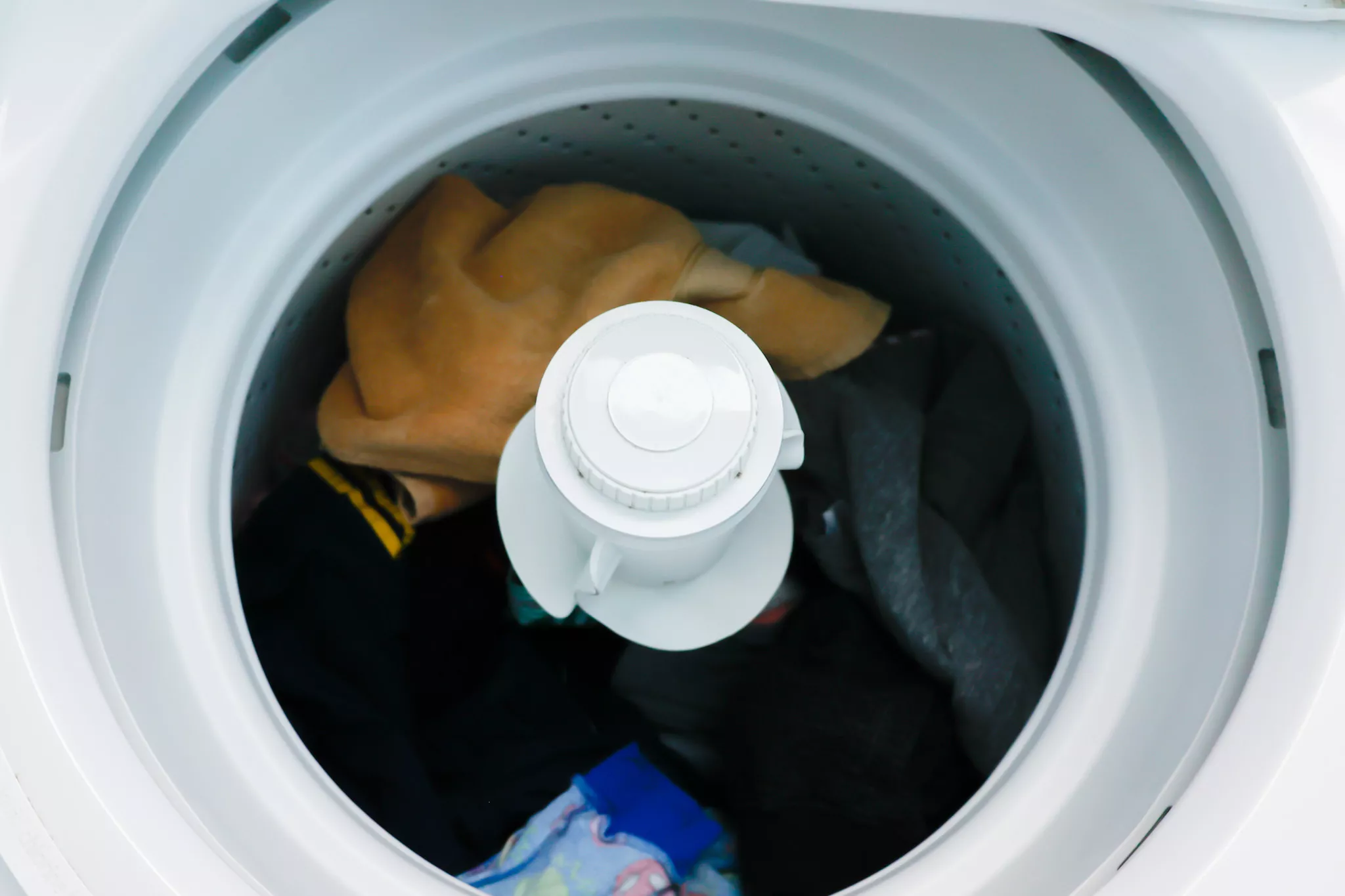 Even with such a little amount of laundry detergent, our clothes came out clean!
For reference, I used the kids' play clothes and pajamas, some hand towels, and a couple of pairs of jeans.
You can probably see that from the washer interior picture above, but I thought I'd detail it in case you can't tell.
Oxygen Boost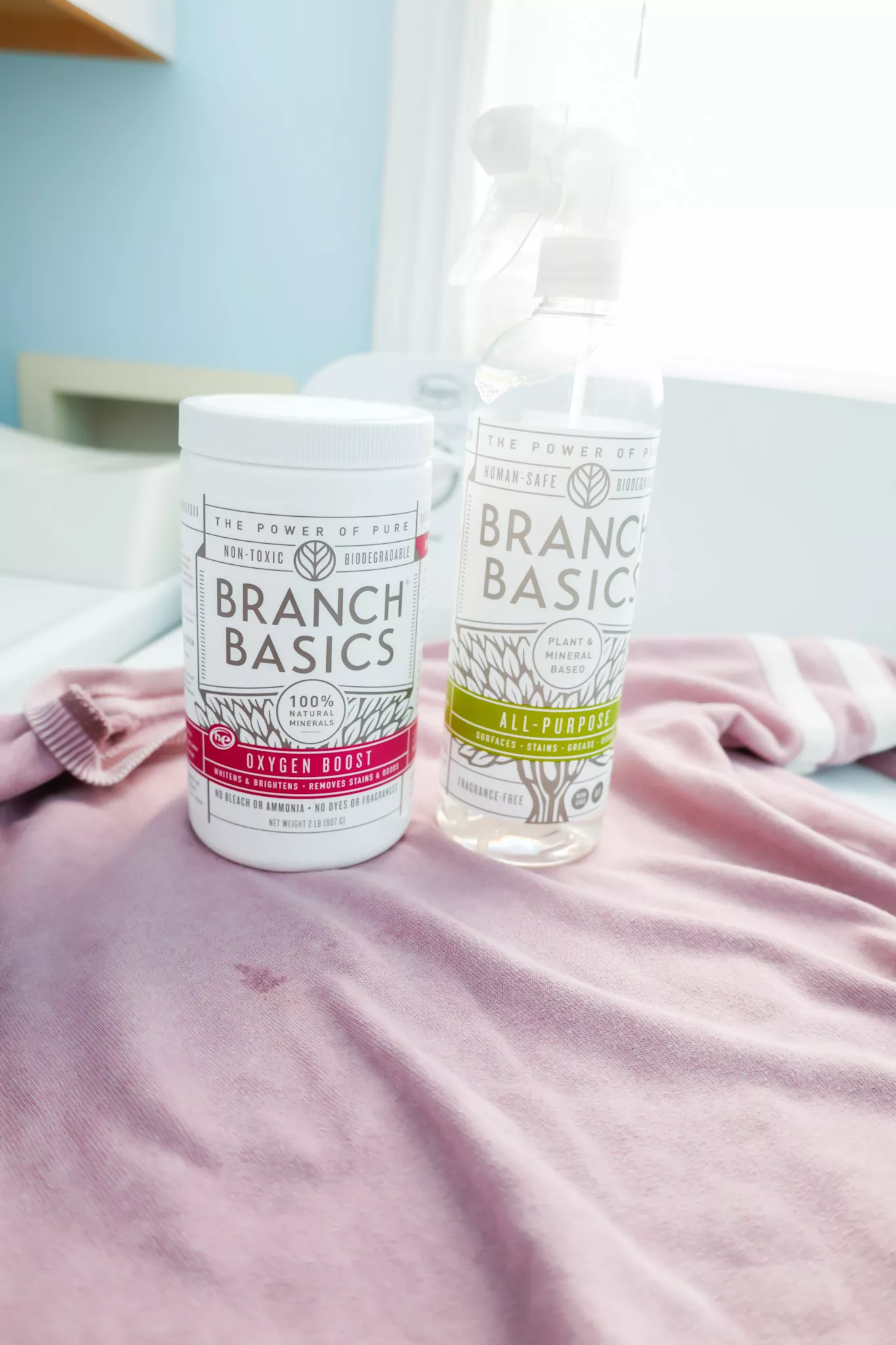 I had an off experience with the Oxygen Boost personally, but I'm still giving it a chance.
To be fair, my test really wasn't fair and that's what I'm keeping in mind.
In my experience, it's been a great laundry booster for tough loads.
I tried it as a stain remover on a sweatshirt with a tough grease spot with no luck, however, and it didn't seem to do a very good job on tough grout messes where I would usually need bleach.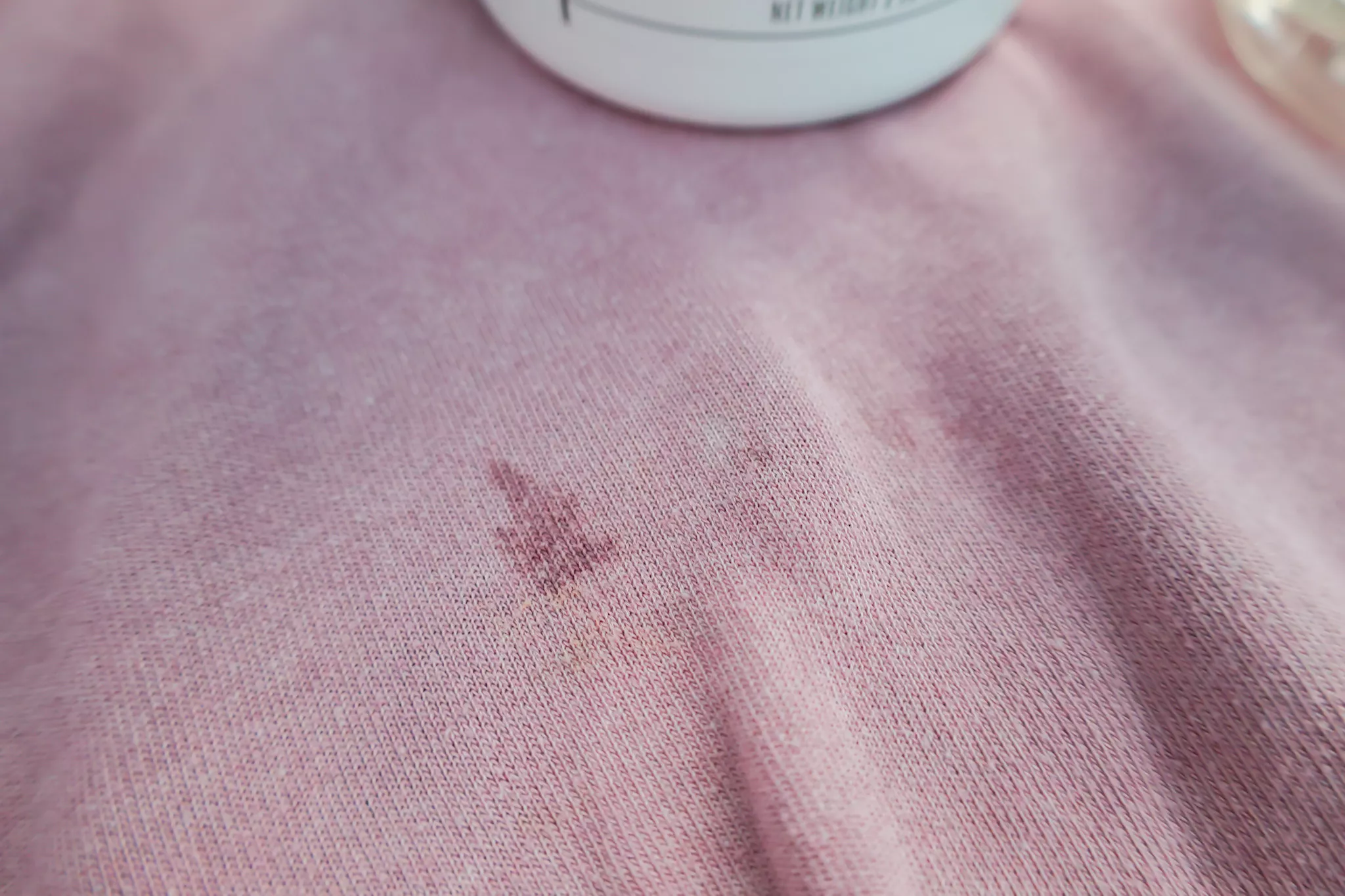 For my sweatshirt, it seemed to be working once I agitated it – the stain couldn't be seen.
I followed the directions by sprinkling the Oxygen Boost on the stain, spraying the all-purpose cleaner on it, and agitated for several minutes.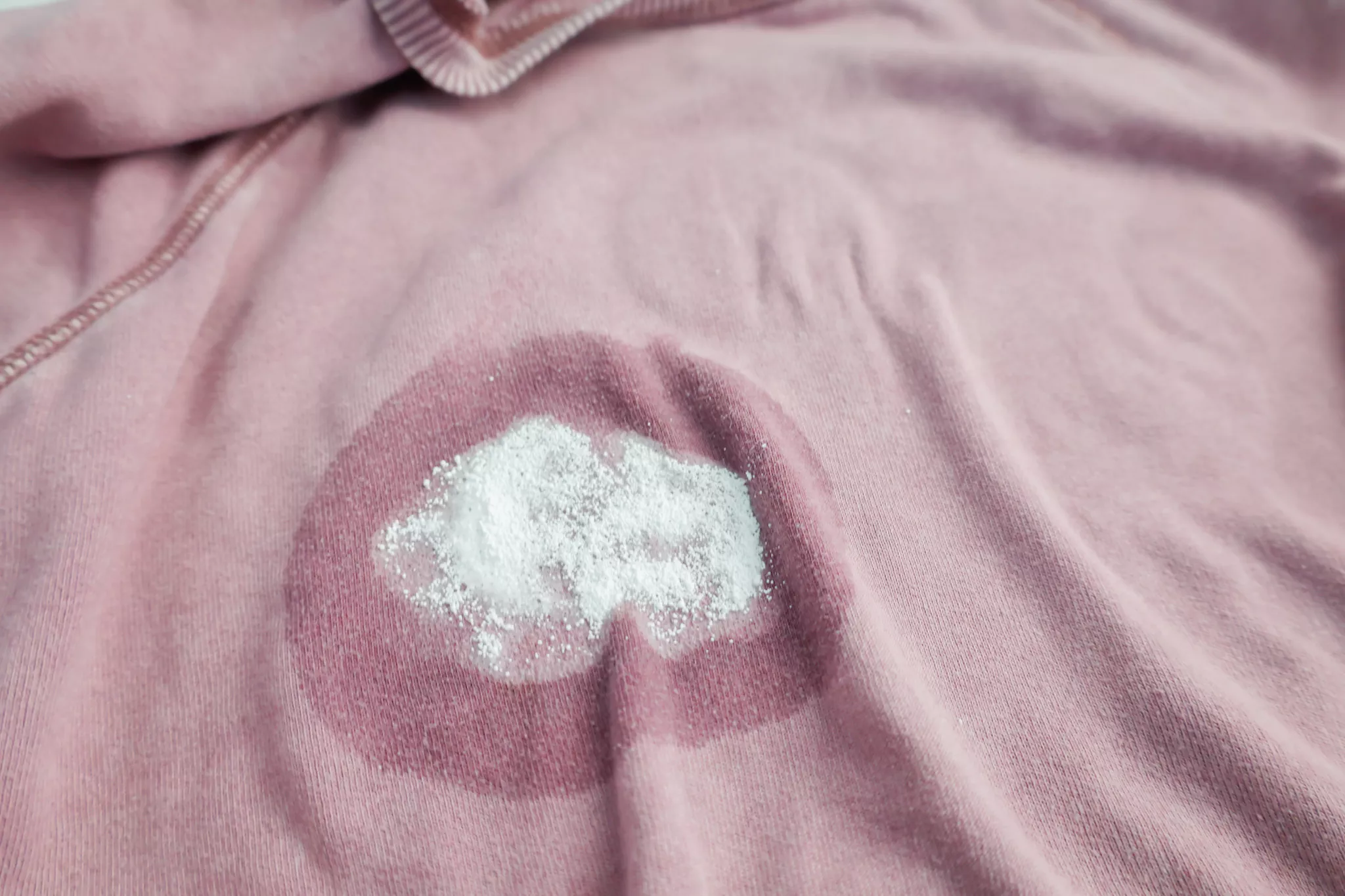 I used an old child's toothbrush to agitate, as well as rubbed the sweatshirt on itself.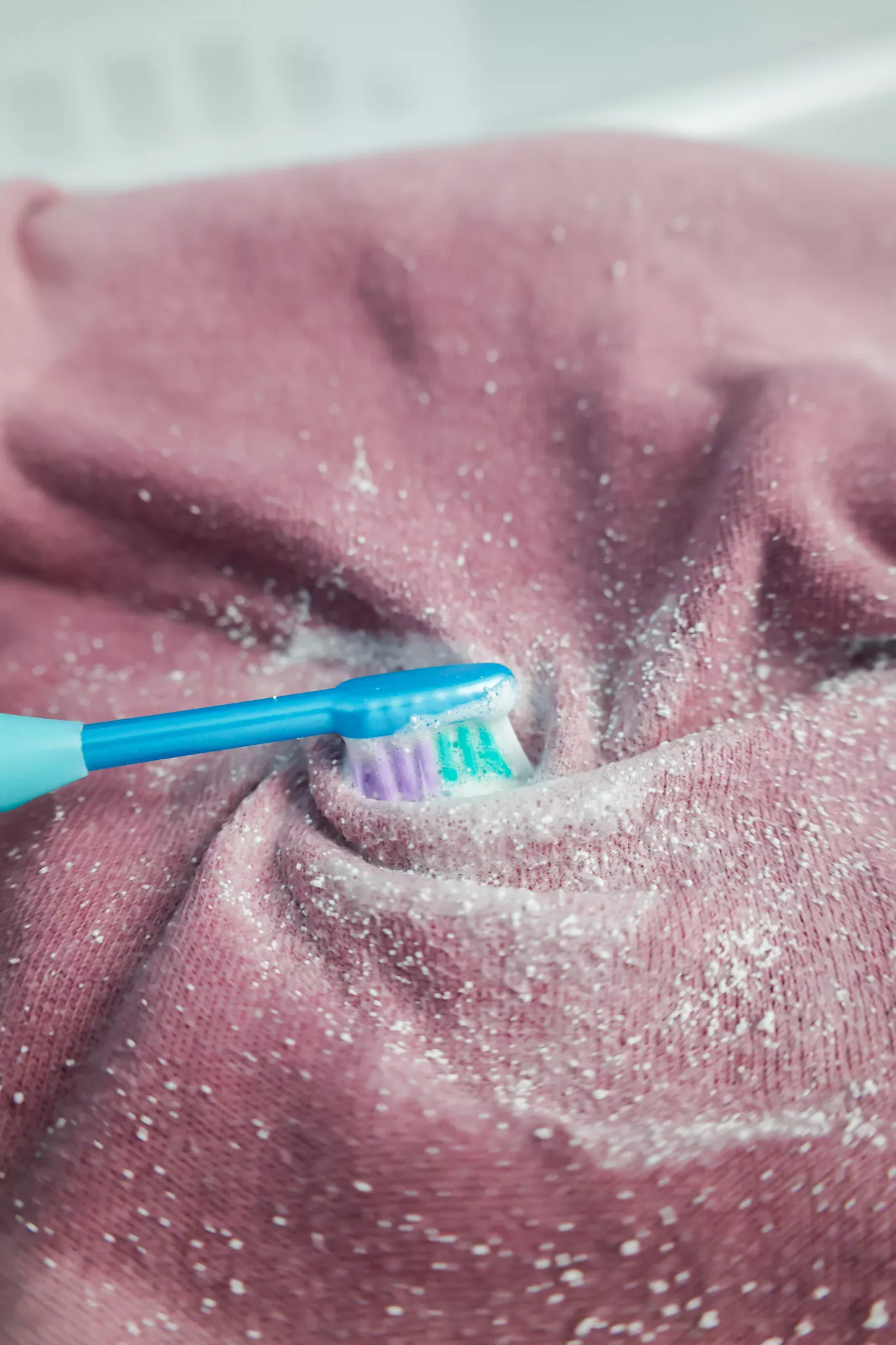 After about 10 minutes of letting the solution sit on the stain, I washed it with the Laundry Detergent.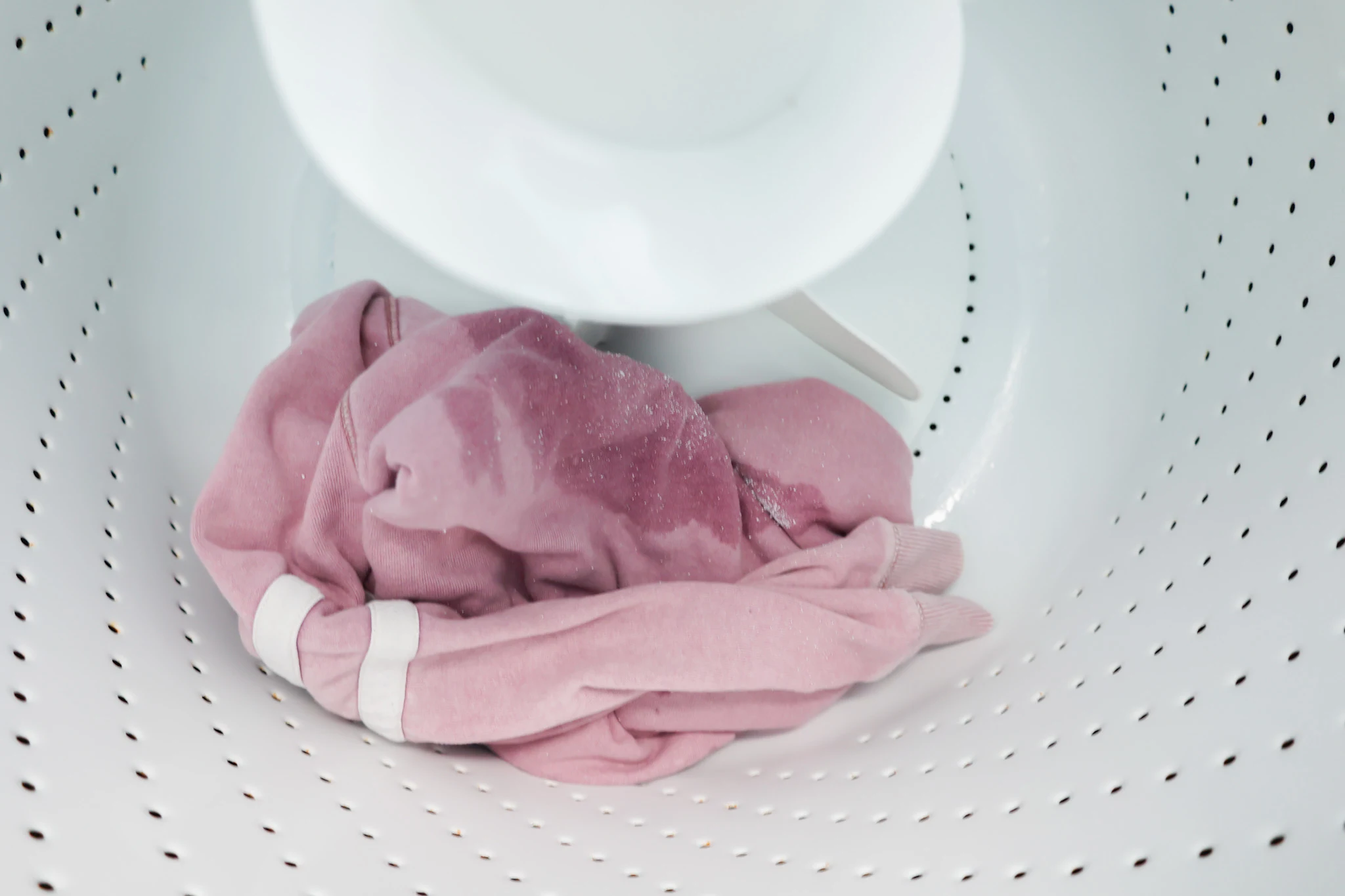 When it came out of the wash, I still couldn't see the spot, so I got really excited!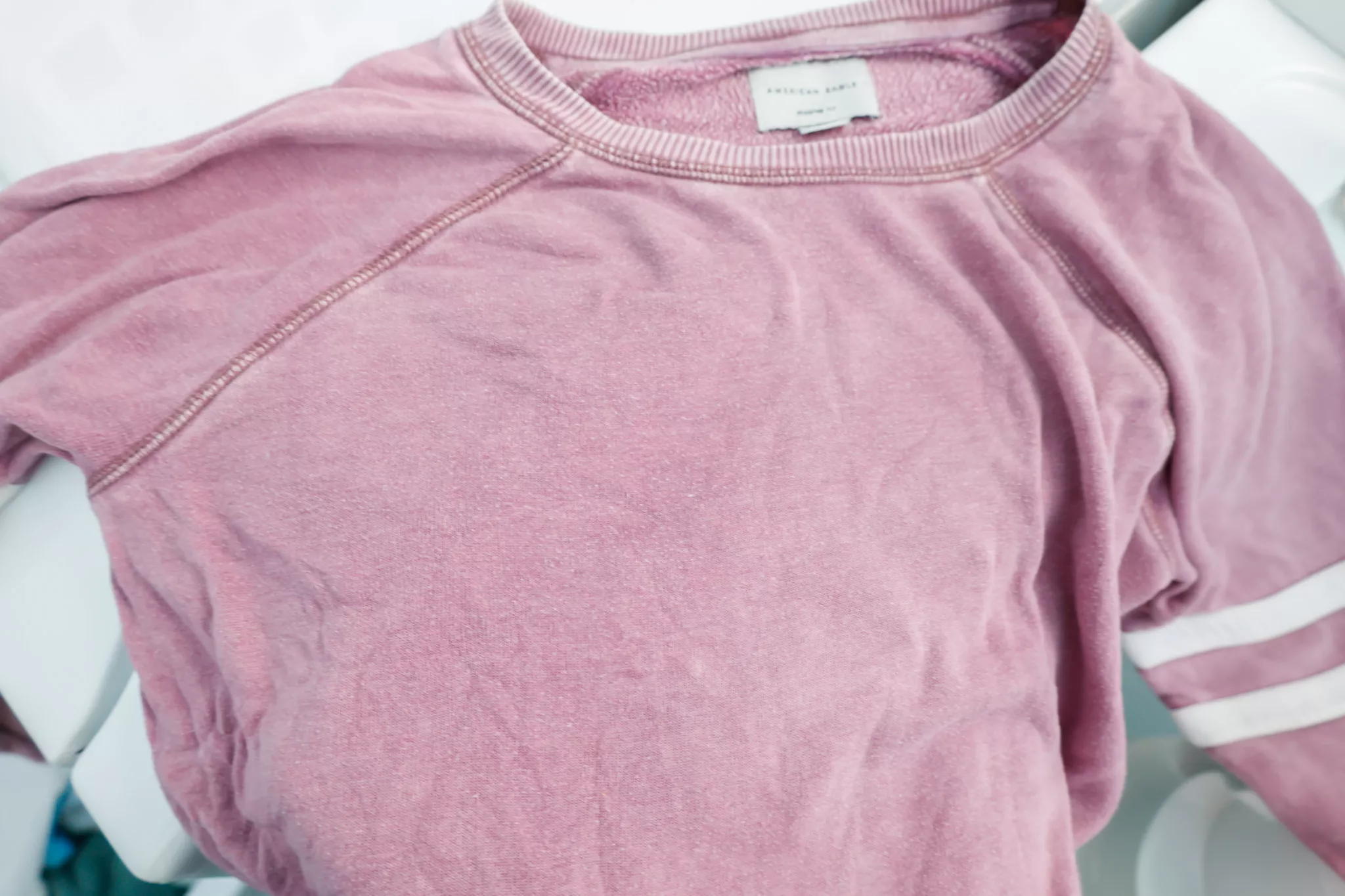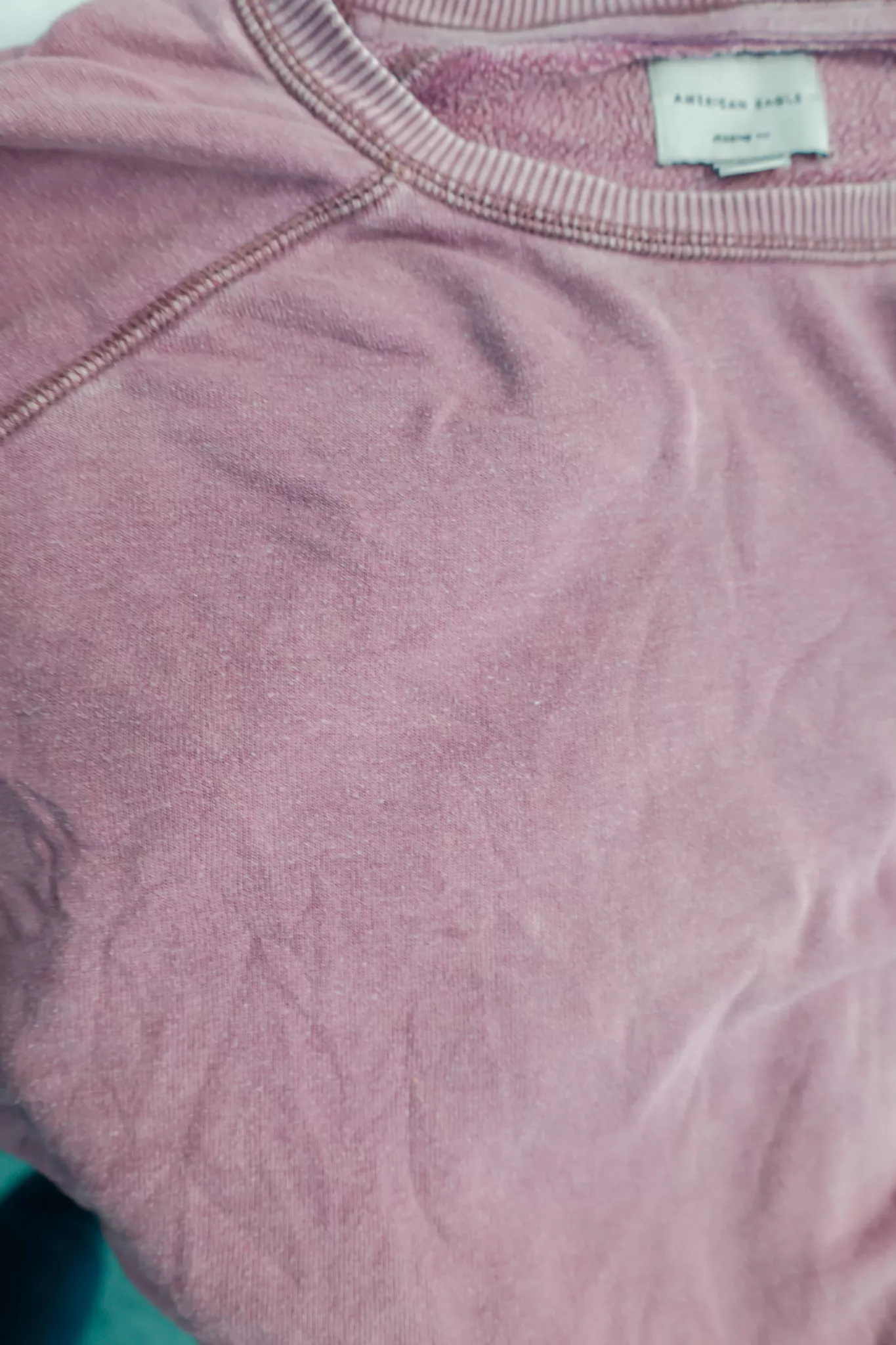 However, once I pulled it out of the dryer, the sweatshirt stain reappeared.
Those two scenarios are extremely difficult to clean/remove, and I might have been eager to put it to a test it wasn't designed to prove to be good at!
I will keep trying it in different ways and let you all know if my thoughts change.
At the time of writing, I didn't have any other good stains or spots to try the Oxygen Boost on.
Branch Basics Coupon Code
Overall, I'm thrilled with how well these cleaners work.
They really powered through almost all of the everyday messes and clean-up jobs I need them to.
I highly recommend these cleaners especially if you're like me and trying to switch over to non-toxic cleaners that actually work.
P.S. Branch Basics also offers a trial size of their concentrate for you to try at home if you're still unsure of how well it works.
---
Read these other posts about cleaners…
Have you tried Branch Basics? Share your experience with me in the comments below!
*Post originally published January 2021, last updated March 2023.