h
Need to calibrate your Cricut? Follow this easy tutorial, with easy-to-interpret screenshots and instructions!
---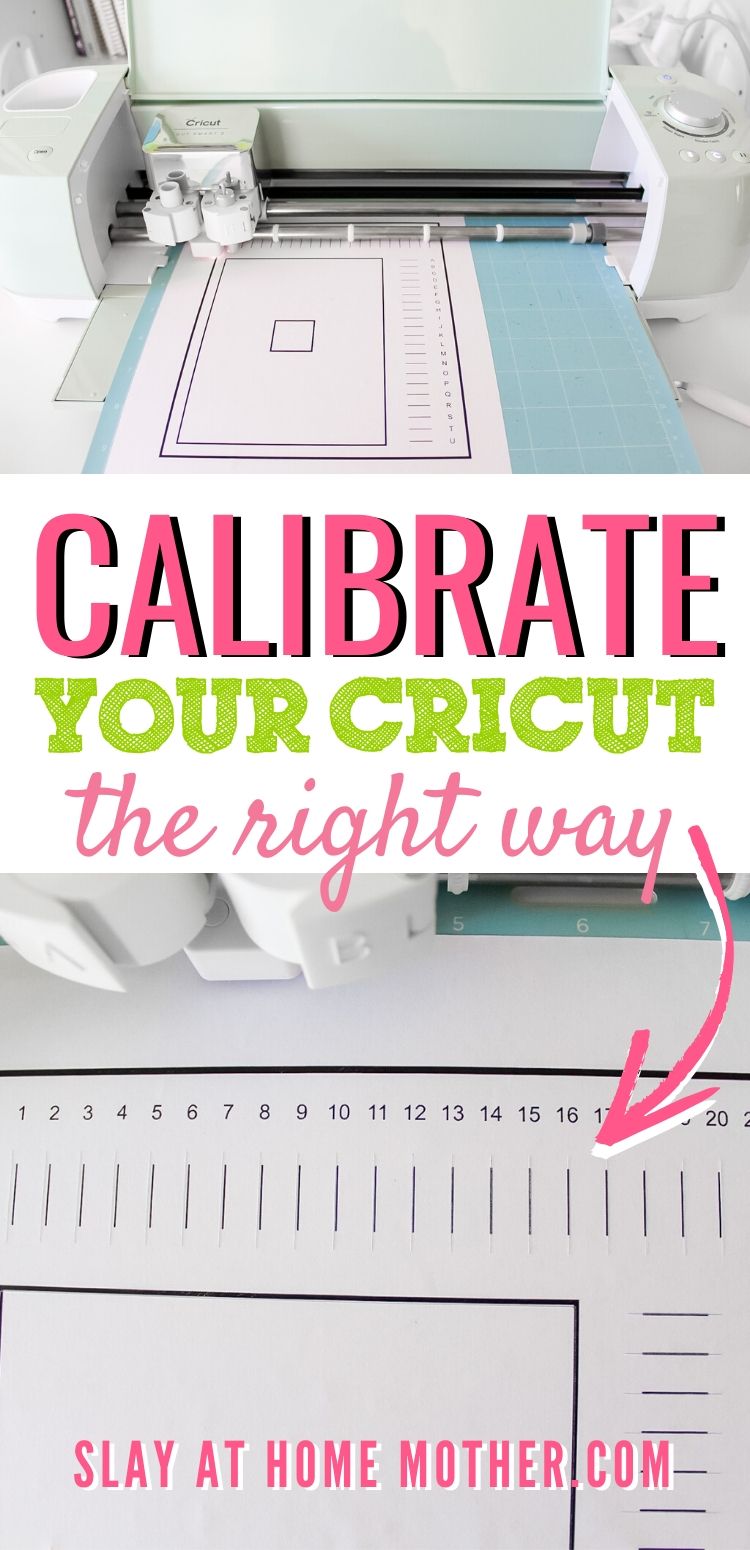 Hello, lovelies!
I know what you're thinking – another crafting post?
Lately, I've been loving finding new ways to use my Cricut Explore Air 2 to help organize our home and create fun, functional DIYs that I can share with you all!
I've even included some of my favorite crafting posts with you all at the bottom of this post.
Like just last week, I created a DIY Acrylic Calendar because I was *this close* to buying one for $110 online when it dawned on me that I CAN TOTALLY MAKE THAT.
And I did, for just $25.
It was more fun creating it myself, and I got to really customize it to fit our family's needs.
But now that I've owned my Cricut for a year, I found myself needing to calibrate it.
You can usually tell you need to calibrate your machine when the cuts are OFF, which was absolutely the case in one of the recent projects I've been working on that I'll be sharing with you next week.
Calibrating your Cricut is a normal part of owning your machine and should be done as needed, or right before using the Print Then Cut function.
Your machine, if it's new, is already pre-calibrated when you buy it.
But, for whatever reason, you may find yourself needing to calibrate your machine after…
maybe you've tried out a new Cricut Hack that you know you shouldn't have attempted with your machine – *side-eyes, cough*
Using Print Then Cut
Heavily using your Cricut day-in and day-out, especially if you own your own business that requires tons of cutting with your machine
So in this tutorial, I'll be showing you how to recalibrate your Cricut Explore Air 2 or Maker, with helpful screenshots and some DON'Ts from a seasoned Cricuter…
How To Re-Calibrate Your Cricut
In your Canvas, select the icon that looks like three horizontal lines at the top left of the screen to expand your Cricut menu, and select 'Calibration'.
It should be the second line of text under 'Canvas' (see it in green below to the left of the screen).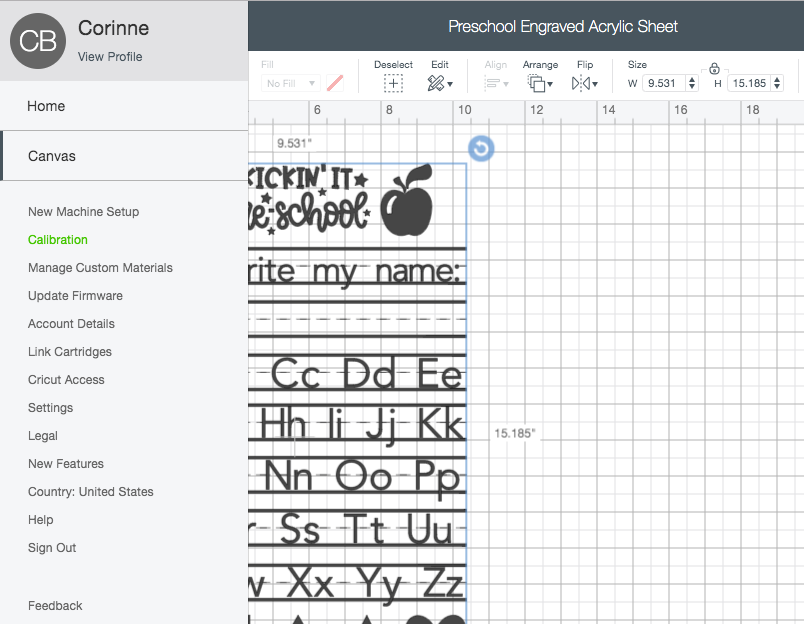 First, you'll need to Print the calibration sheet with your printer, and then place the sheet with the squares and lines facing UP on a LightGrip mat in the upper left corner of the mat.
Press the green 'Continue' button and load the mat in your Cricut machine.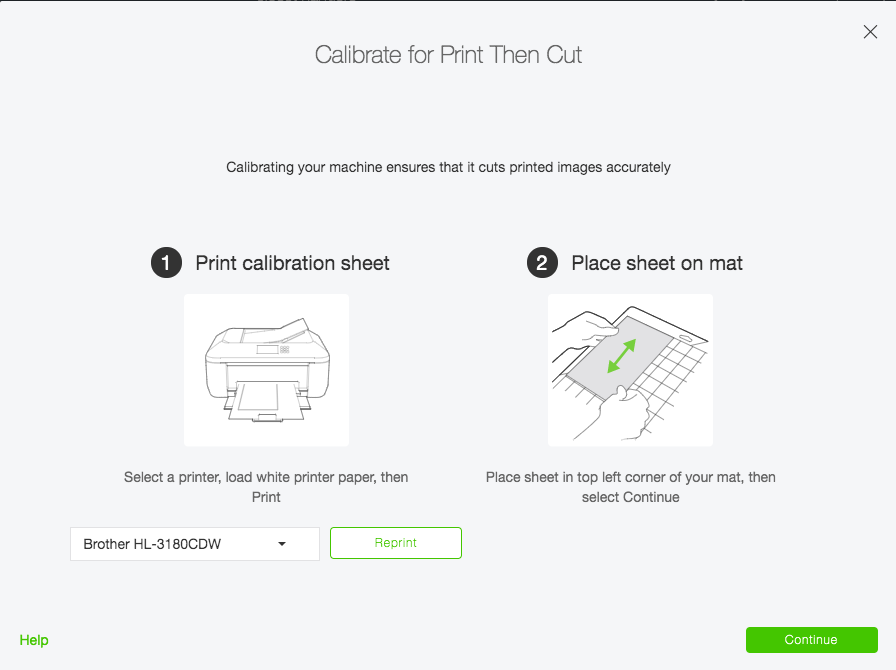 Your Cricut will begin cutting on the sheet of paper.
It will start with the center square and move to the lines at the top and right of the paper.
Some of the cuts will be VERY OFF and you may be wondering what the heck your machine is doing!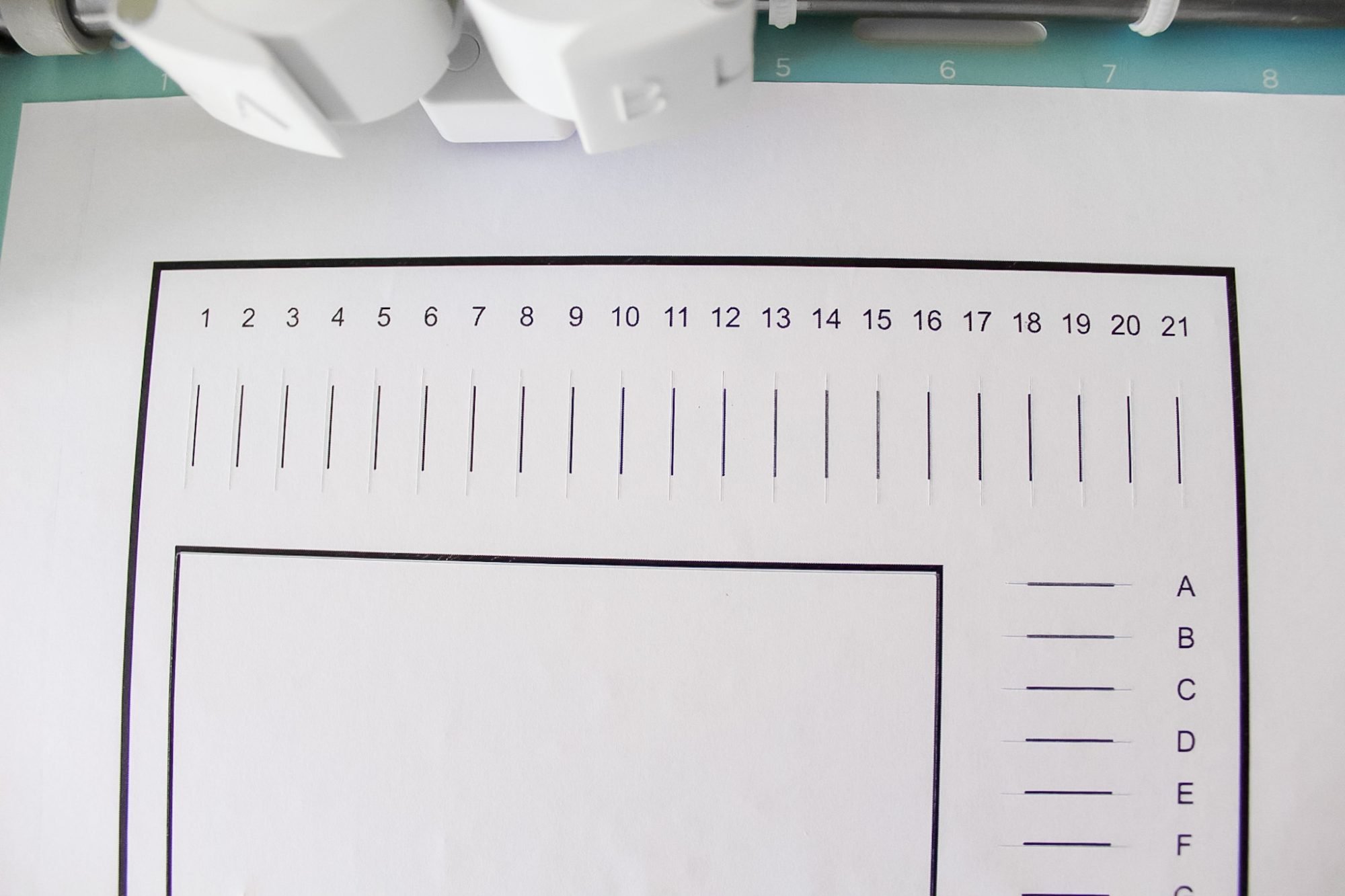 But once it's done, Design Space will ask you to examine the lines at both the top and along the right side to determine which cut was the most accurate.
Choose the number and letter that hits the center of the line BEST, and click the green 'Continue' button.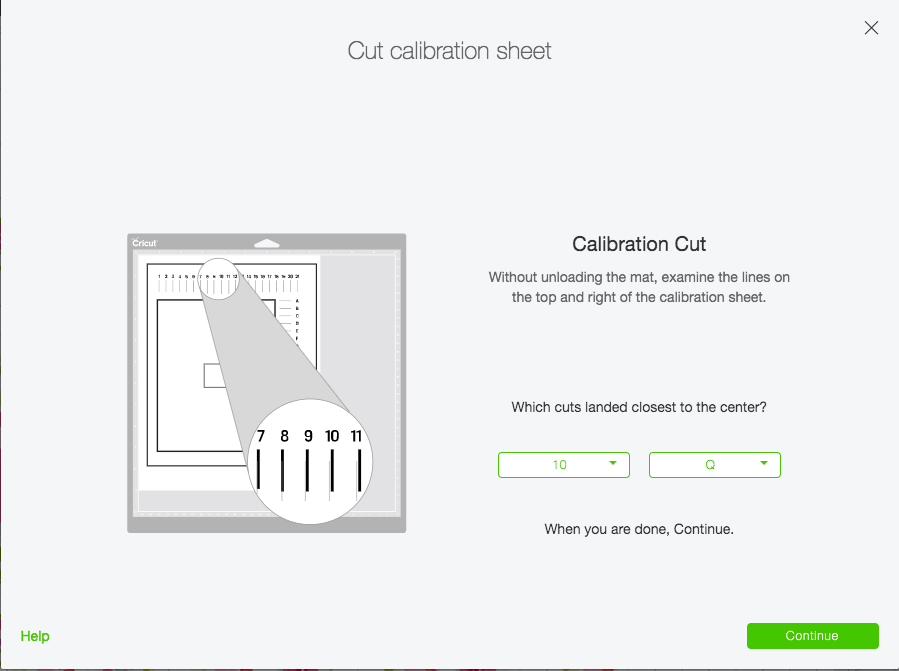 Your Cricut will then finish calibrating by cutting out the larger square in the center of the piece of paper.
When it's done cutting, Design Space will ask you to unload the mat to examine the cut – DON'T DO THIS!!!
Take it from me, as soon as you unload the mat, the window will close and Design Space will cancel the calibration process and you'll need to start over.
Examine the cut for accuracy with the mat still loaded, and then press 'Finish'.
You can then unload your mat and proceed with crafting as your machine is now calibrated!
---
Here are some awesome projects to try out with your Cricut: