Tidy your car this season and reduce clutter with these car organizers – perfect for busy moms!
---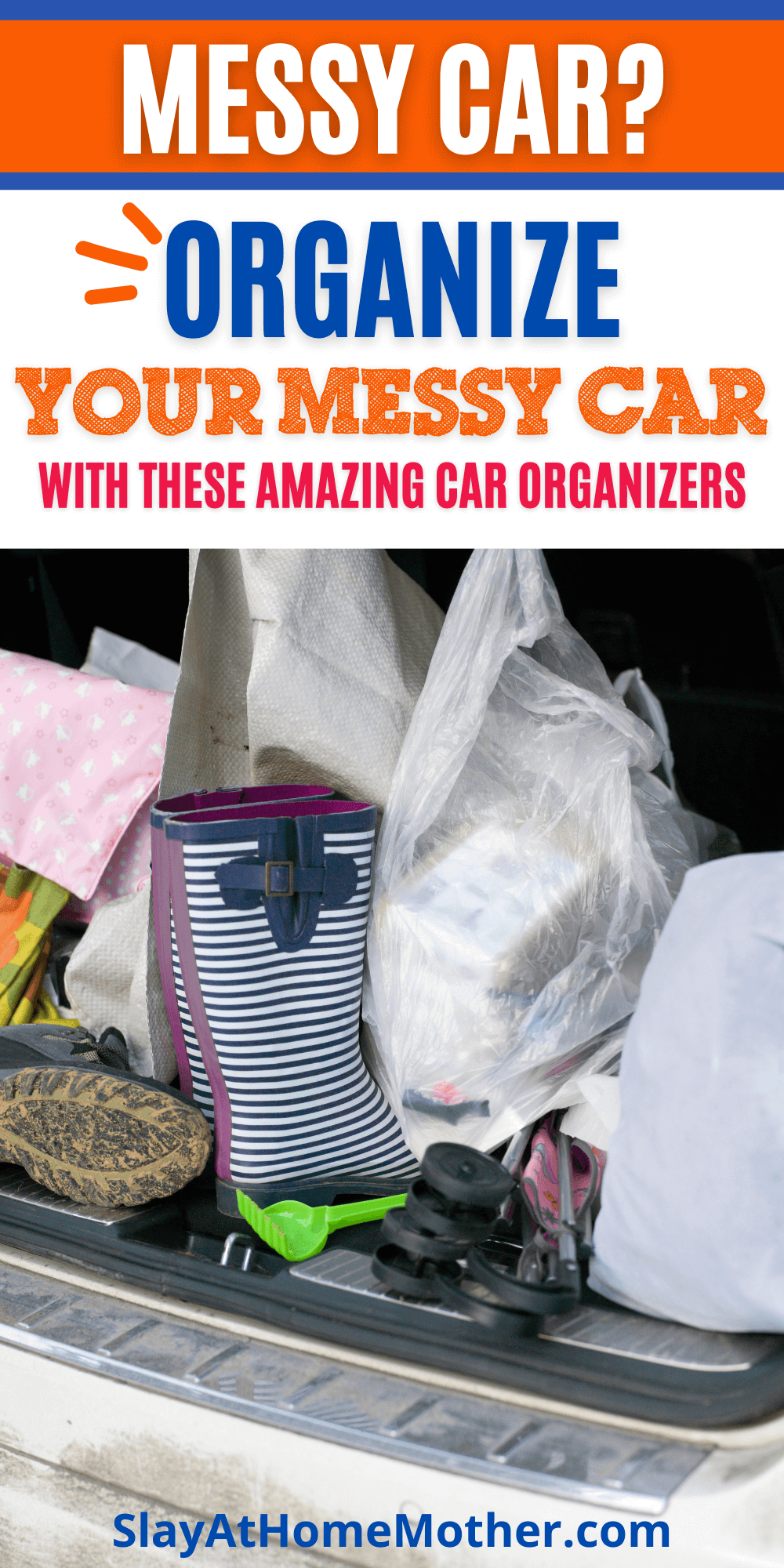 Car Organizers For Busy Moms
Collapsible Trunk Organizer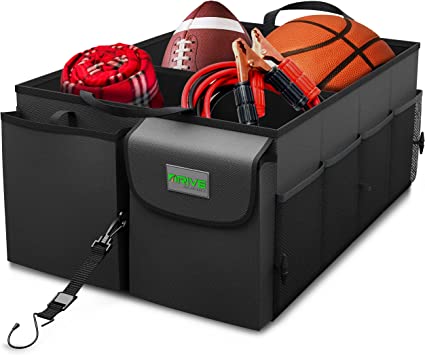 This trunk organizer is a #1 best seller (for car organizers) and comes HIGHLY rated (4.7 stars with over 51k reviews!).
This organizer is perfect for storing all of the extra items in your trunk and keeping them from rolling around.
Backseat Car Organizer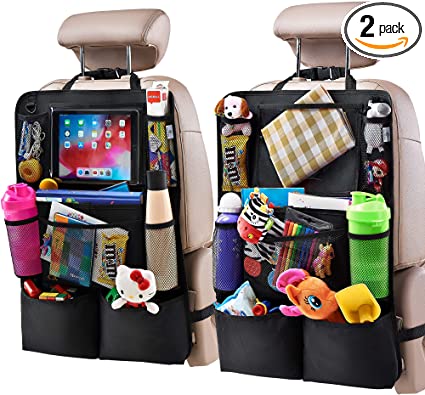 This backseat car organizer is great for kids and especially great for road trips! It comes with a variety of pockets as well as a touch screen tablet holder making to perfect for your kid and all their things.
Car Seat Gap Filler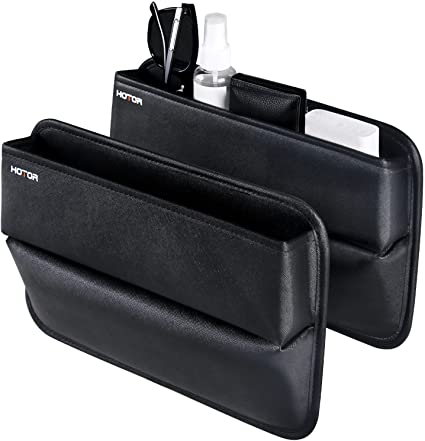 This car seat gap filler is the perfect way to maximize your car storage. These slip nicely in the gap in between your seat and center console. No more losing things down into that section and you can now use it for storage!
Foldable Hanging Trash Can
Every car with kids needs a foldable trash can! This trash can has the ability to hang off of a chair or the center console, will help keep your house clear of trash, and when you aren't using it you can fold it up for slim storage!
Car Sun Visor Organizer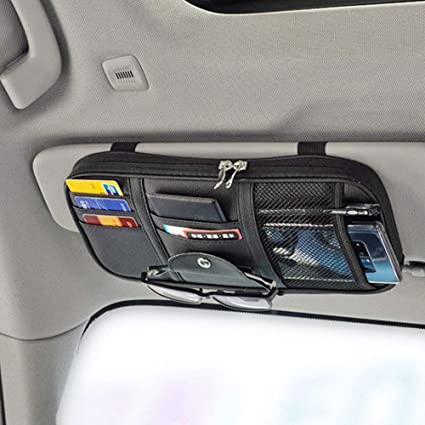 This sun visor organizer is another great way to maximize your car space and add storage! It easily straps onto the sun visor and is a great place to store extra cards, pens and paper, glasses, and the list goes on.
Car Seat Side Organizer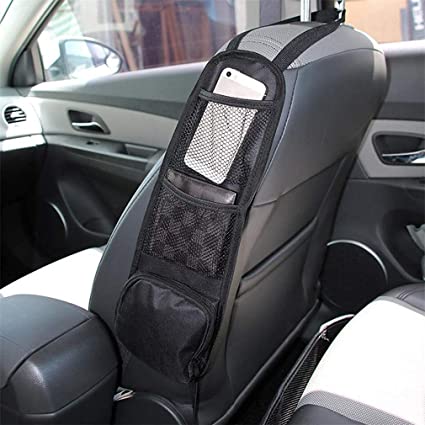 This side seat organizer for the car is a great way to add more storage to the front section of your car. It easily connects to the headrest and adds a lot of storage that is accessible from the front!
Cup Holder with Storage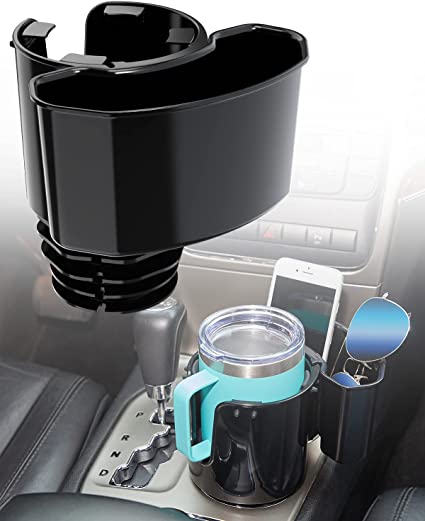 This expandable cup holder is a great way to not only expand your cup holder size but also add storage to your space! Easily store gadgets (like your phone and sunglasses) on the side compartment for easy access.
Car Trunk Organizer with Cooler Bag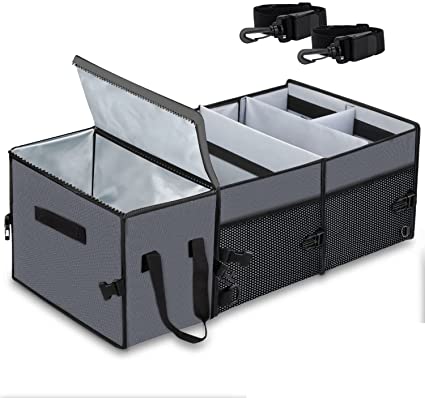 This car trunk organizer is a great way to organize groceries in your trunk! It comes with a cooler bag to keep groceries cool while you are out running errands.
Car Seat Head Rest Holder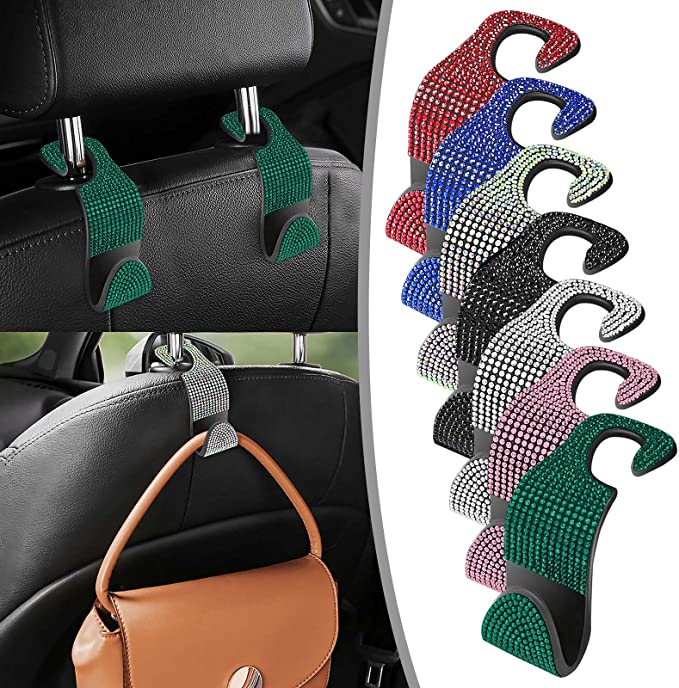 These car headrest hooks are great for storing all different kinds of bags. They are easy to add quickly if you are in need of quick and easy storage.
Car Net Pocket Holder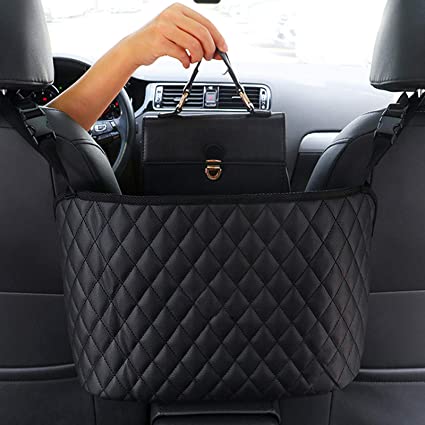 This car handbag holder is a great way to add storage to the front of your car. You can easily access it from the front seats and it is a great place to keep snacks or extra supplies!
Trunk Storage Organizer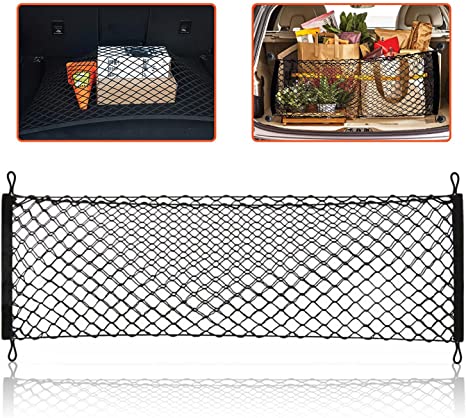 This trunk organizer net is perfect for making your trunk area organized. You can secure things to the floor or put it at the front of your trunk so items don't come sliding out when you open your trunk door.
Ultra-Slim Mini Organizer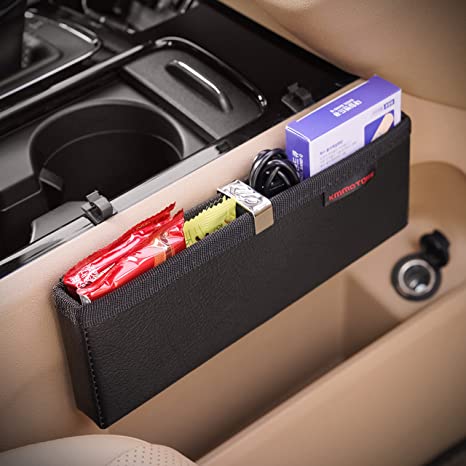 This ultra slim mini organizer sticks anywhere in your car and helps organize/store your phone, cords, and other slim items! This is a great multi-purpose item that can fit anywhere in the car.
Multi-Purpose Hanging Organizer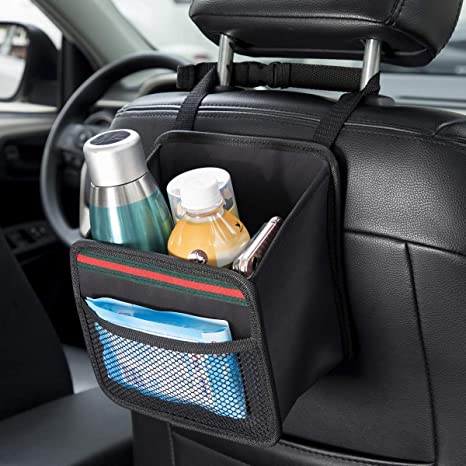 This hanging storage bin not only can be used as a trash can but also can be used as an extra storage compartment to help keep your car neat and tidy. It comes with an additional front pocket that is a great place to store wet wipes or tissues!
Air Vent Storage Container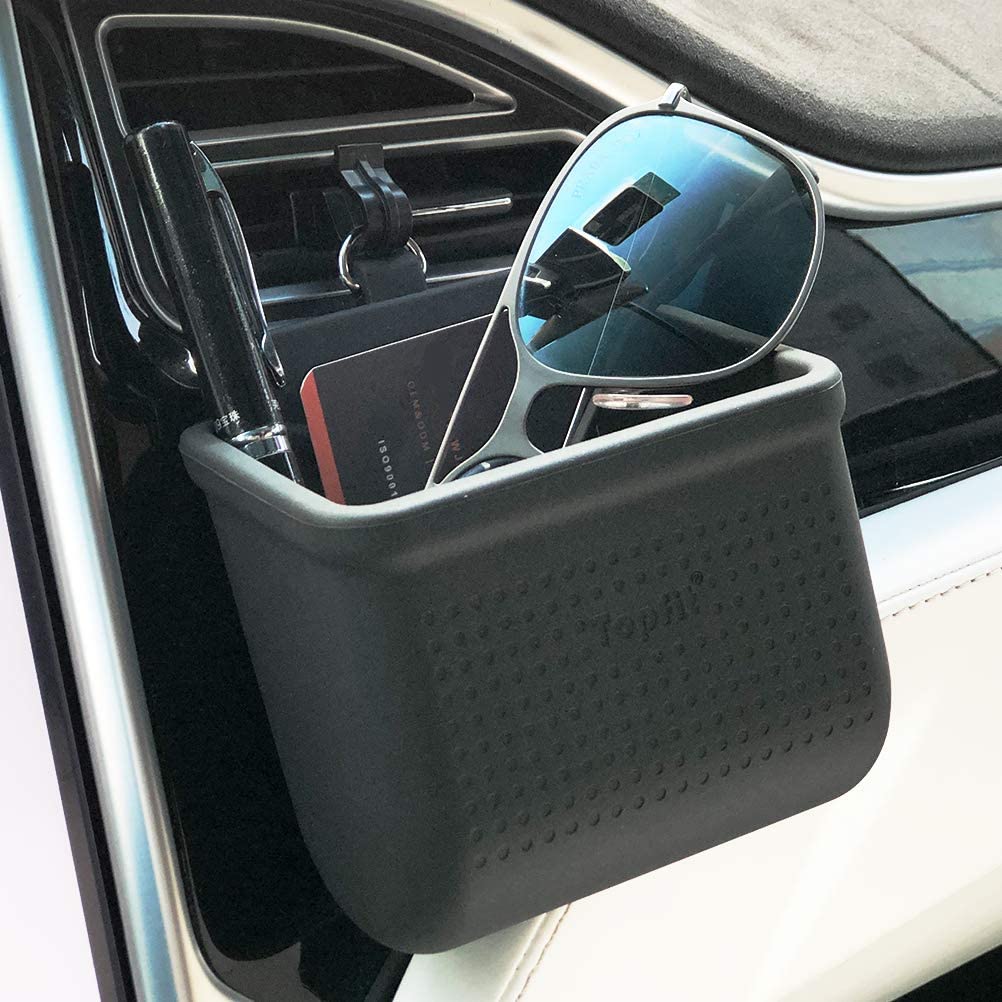 This air vent storage container hooks nicely into the air vents in your car. Place this upfront so you have easy access to items while you are driving and don't have to search around the car.
Backseat Hanging Organizer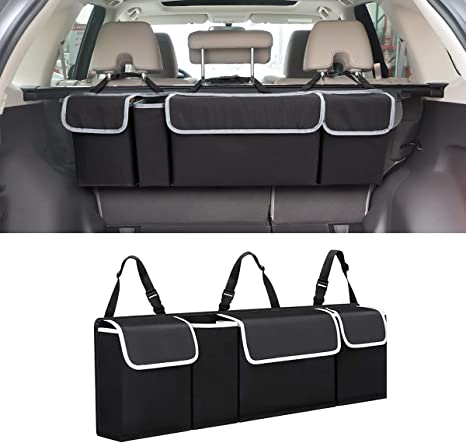 This backseat hanging organizer is perfect for your SUV or minivan! Hang this on the backseat to help store all of the extra necessities! This would be perfect for storing extra diapers, clothes, or sports uniforms!
Ceiling Cargo Net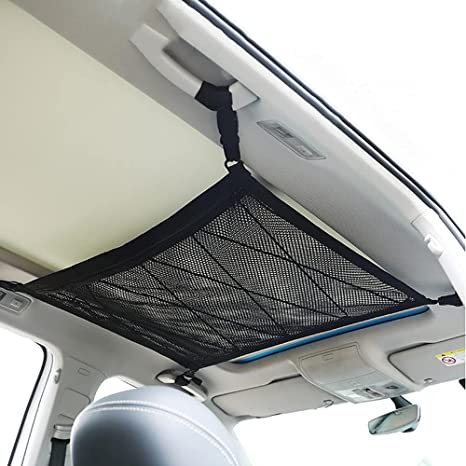 This ceiling cargo net is a great way to add storage to your car without taking up much space. This is a great option especially for road tripping to keep things out of the way but easily accessible.
Drivers Car Seat Organizer Pouch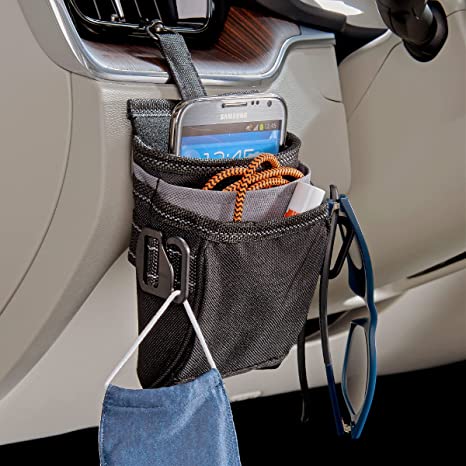 This car organizer pouch is perfect to hang in the front of your car and store your most used items!
This keeps your cup holders and center console free to use for other things and you still have easy access to your most-used items.
Side Pocket Console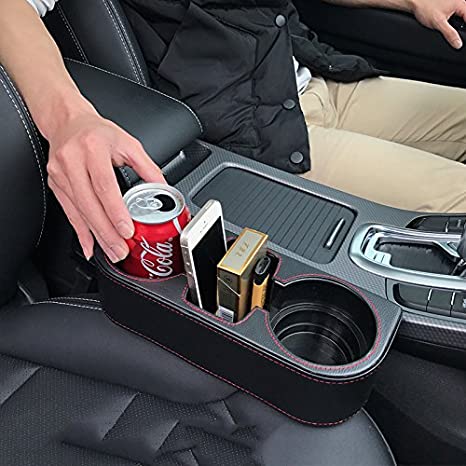 This side pocket console slips in between your front seat and center console adding not only storage but additional cup holders! This is perfect for any car that is lacking cup holders or for the mom who always had many different drinks in hand.
Car Organizer and Cooler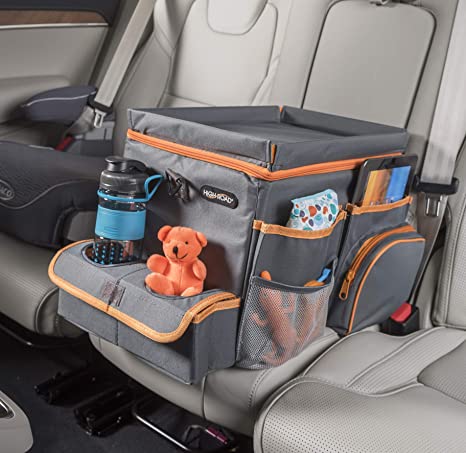 This car organizer is perfect to sit in between kids! They can store their toys, tablets, activities, and water bottles all in the outer portion. Then snacks can be stored inside in the insulated cooler.
The top makes for a perfect food tray or play mat.
Car Storage Box with Pop Up Cup Holders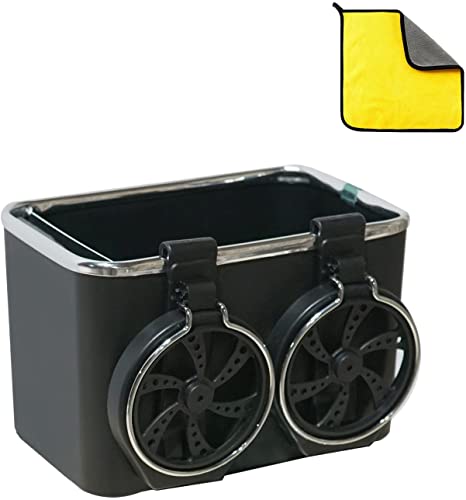 This car storage box is a great way to upgrade your car storage and add cupholders!
These cup holders also pop up and down making them great when you need to use them and then you can tuck them out of the way when you aren't using them to save space.
Car Registration and Insurance Holder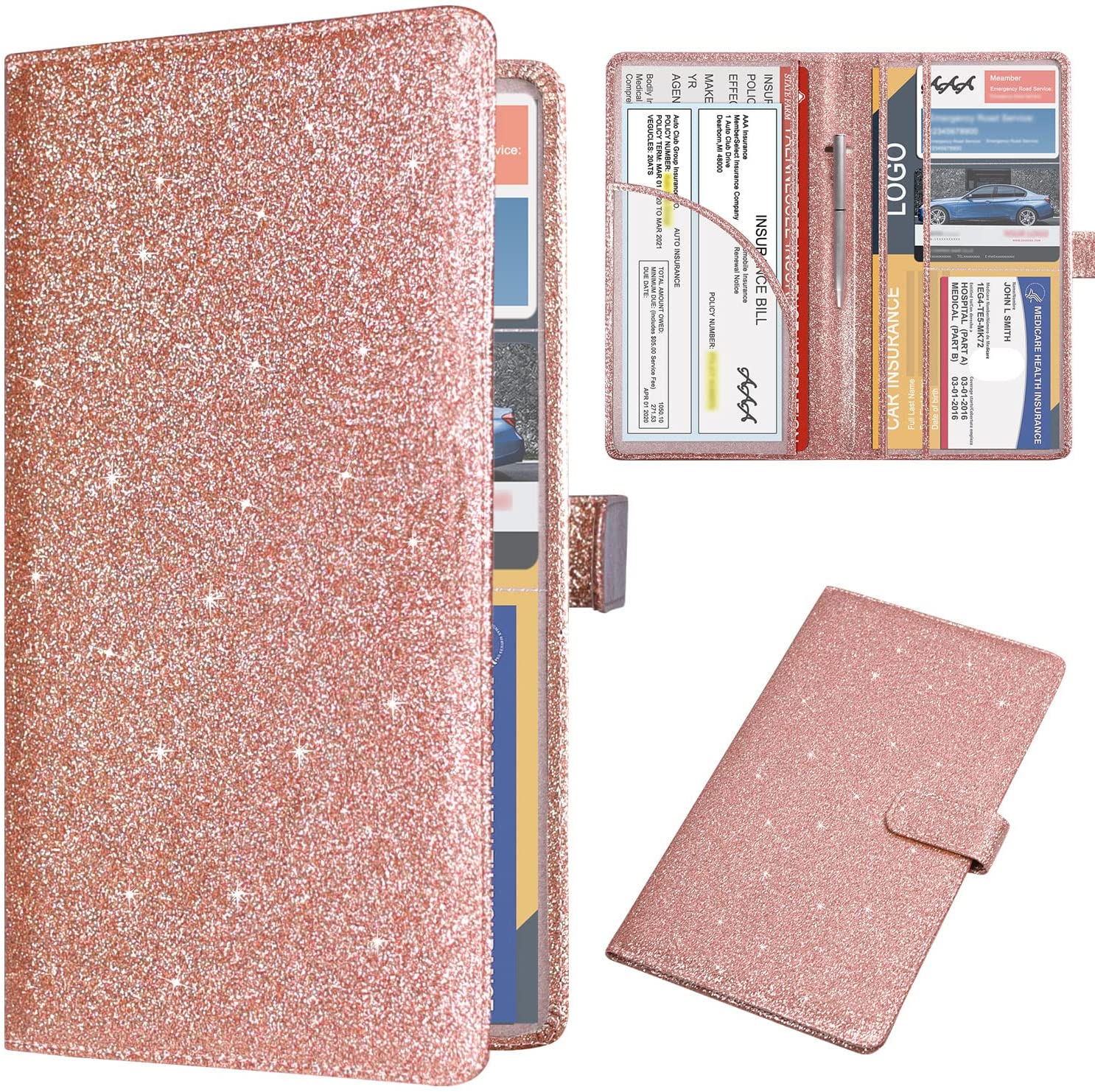 This car registration holder is a great way to keep your registration and insurance organized and easily accessible! It comes in a variety of different glittery colors making it a fun addition to your glove box.
Backseat Hanging Organizer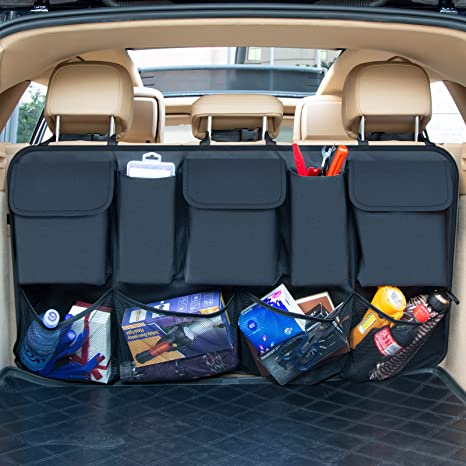 This backseat hanging organizer system comes with 9 storage compartments! This is a great option for storing all different types of things in your back seat and you still have space to throw things in your trunk!
Center Console Organizers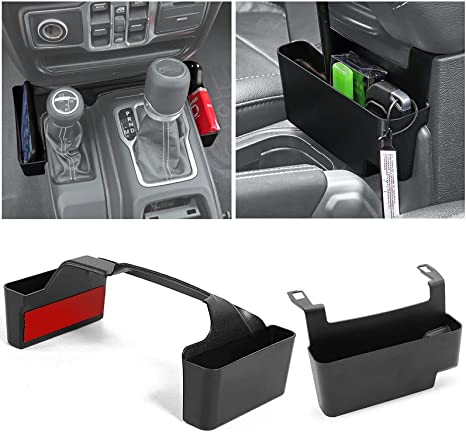 These center console organizers fit nicely in your center consul to add additional storage! This is a great option for storage and organization especially if your center consul is the catch-all place for the car.
Diaper Caddy Organizer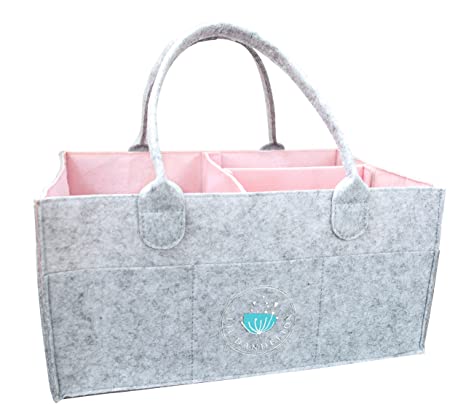 Having a diaper caddy organizer in the car is a great idea if you have young kids! This caddy organizer comes with all of the compartments that you need and it is very sturdy so it will hold up in all the car travel.