Perfect for your kitchen or a friend's, these pink kitchen accessories are cute and functional…
---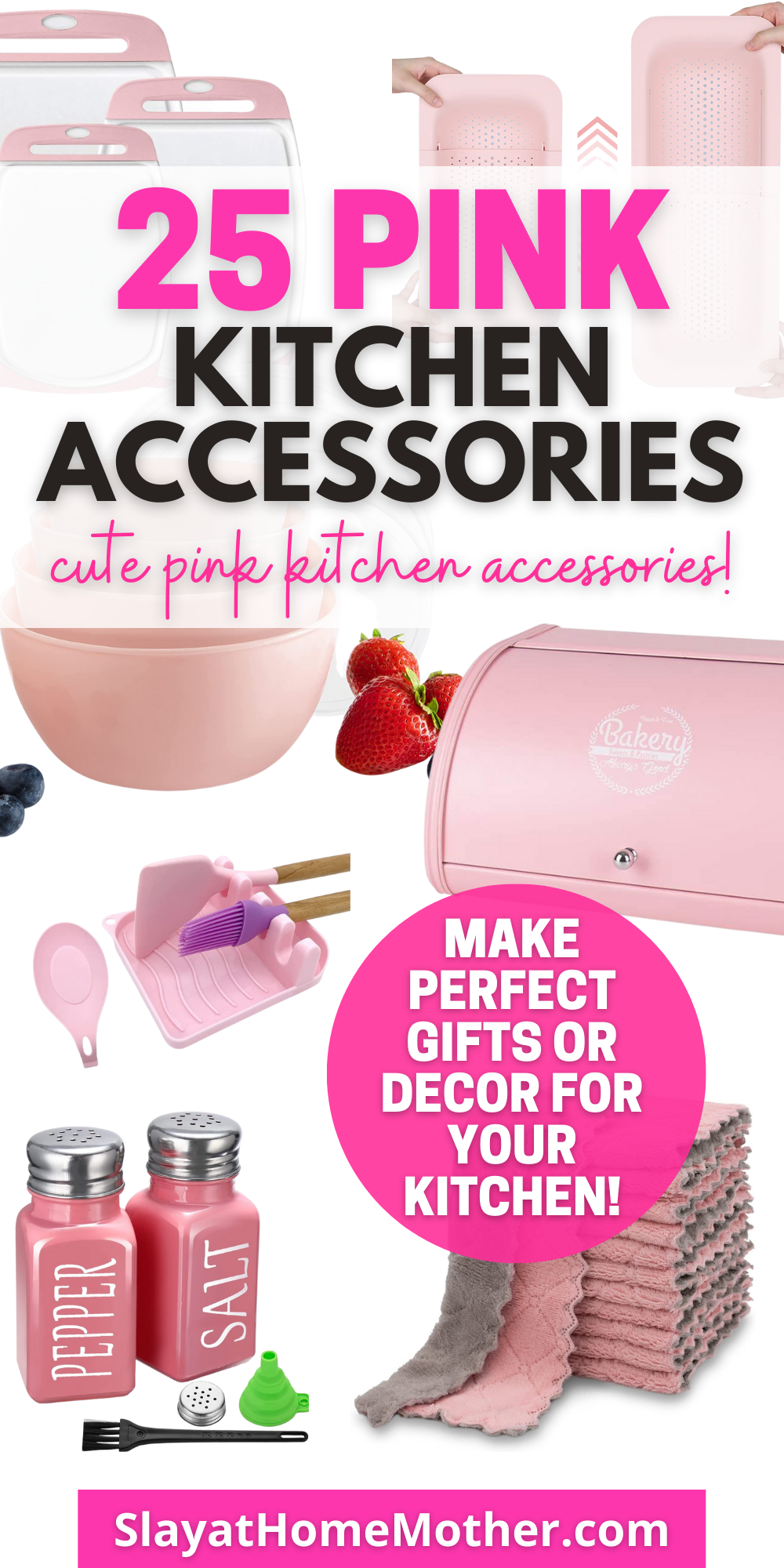 Gorgeous Pink Kitchen Accessories
Extendable Colander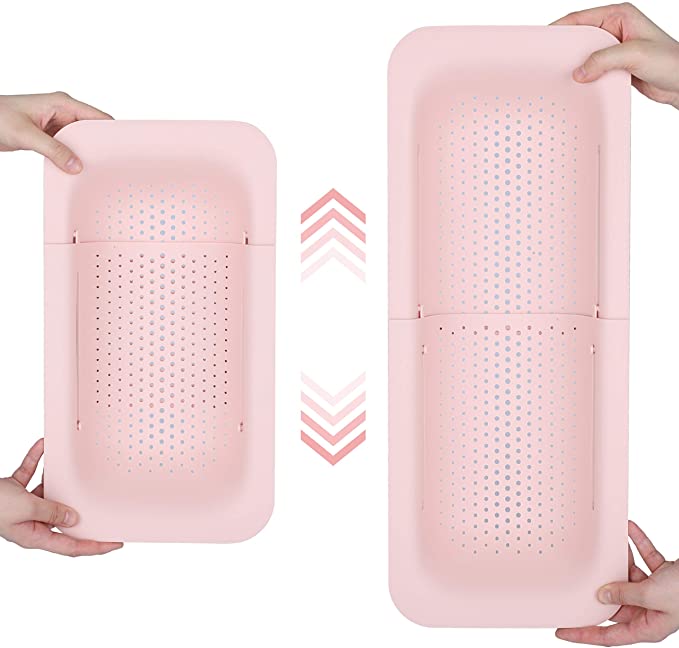 This extendable colander is the perfect kitchen accessory! It can extend to fit right over your sink making it easy to wash your fruits/vegetables or strain your pasta…and it is pink making it so cute!
Pink Plastic Prep Bowls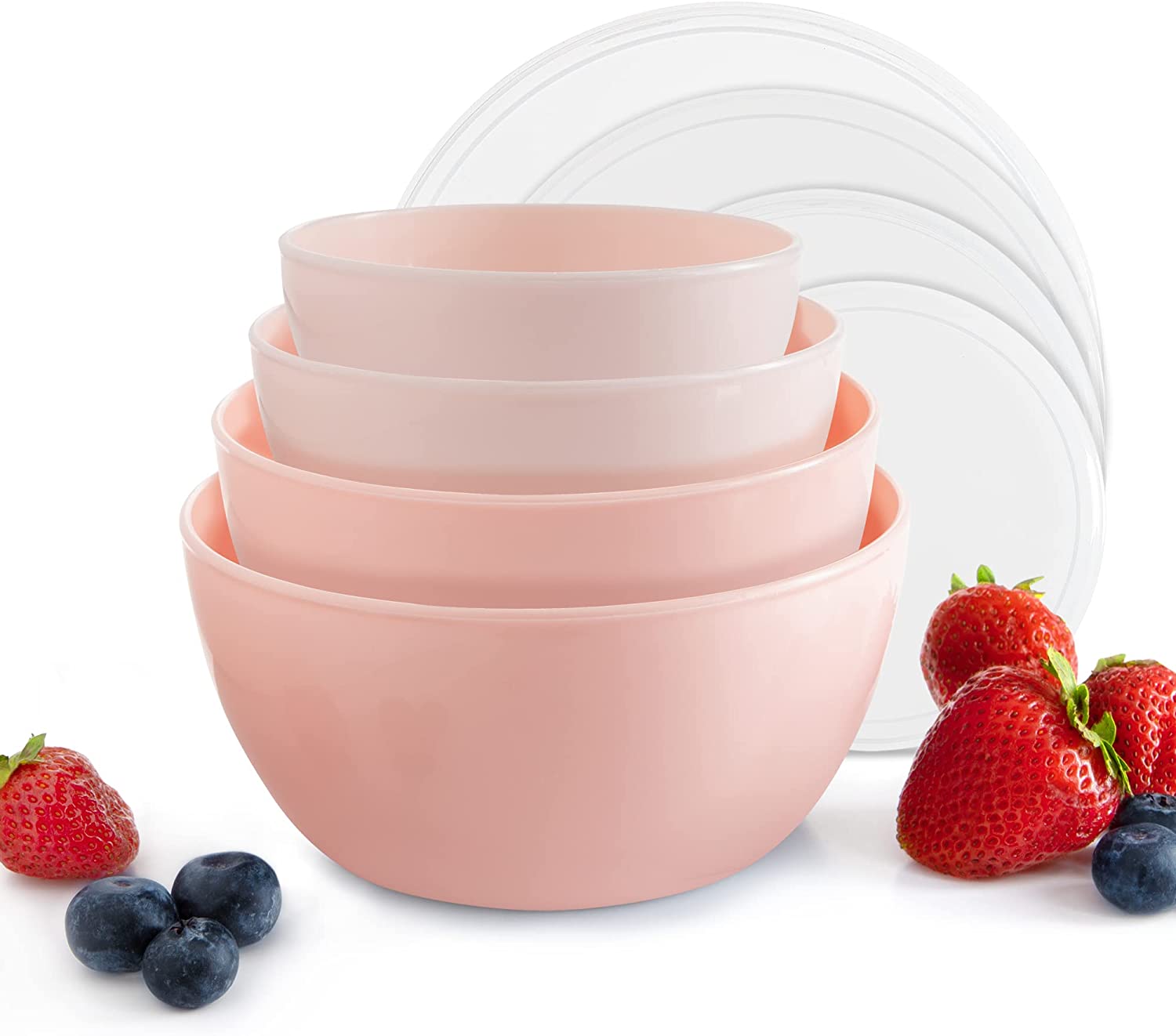 These plastic prep bowls are a great addition to the kitchen! They come with lids making them multi-purpose which is great for maximizing your kitchen storage.
Pink Salt and Pepper Shakers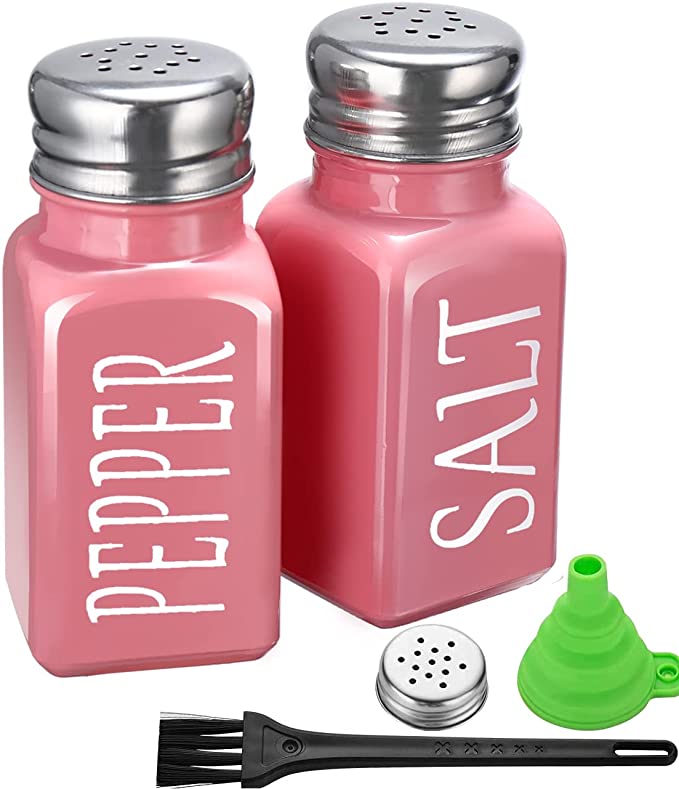 If you love pink these salt and pepper shakers are perfect for your kitchen! They are so cute and make a fun and bold statement sitting out on the counter.
Pink Cookware Set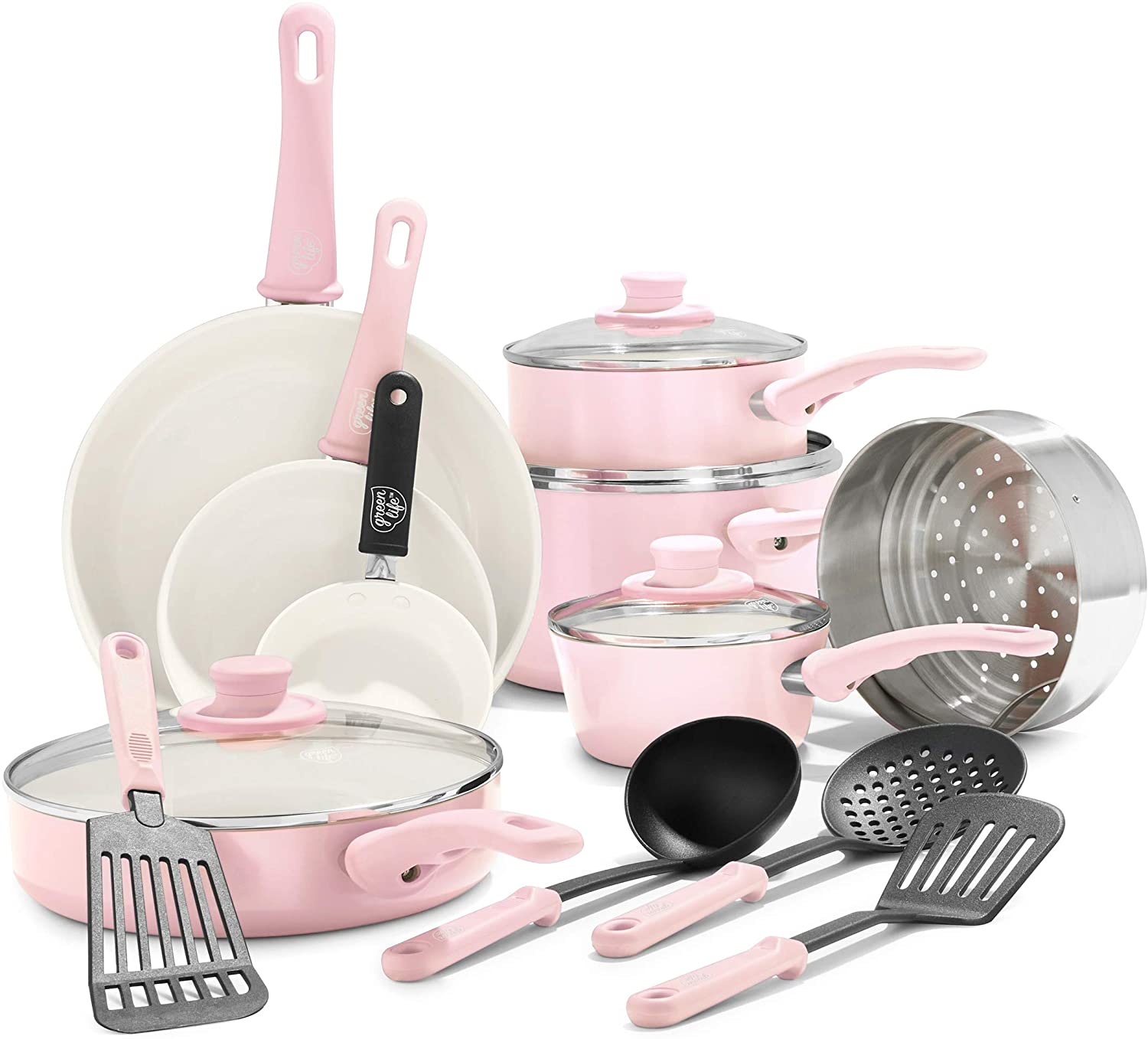 This pink cookware set is a great option if pink is your kitchen color! The set comes with a total of 16 pieces and has amazing reviews (4.5 stars with over 35k reviews!)
Pink Cutting Board Set
This set of 3 cutting boards is a great way to add a little touch of pink to your kitchen! These cutting boards are durable and come with great reviews!
Pink Kitchen Towels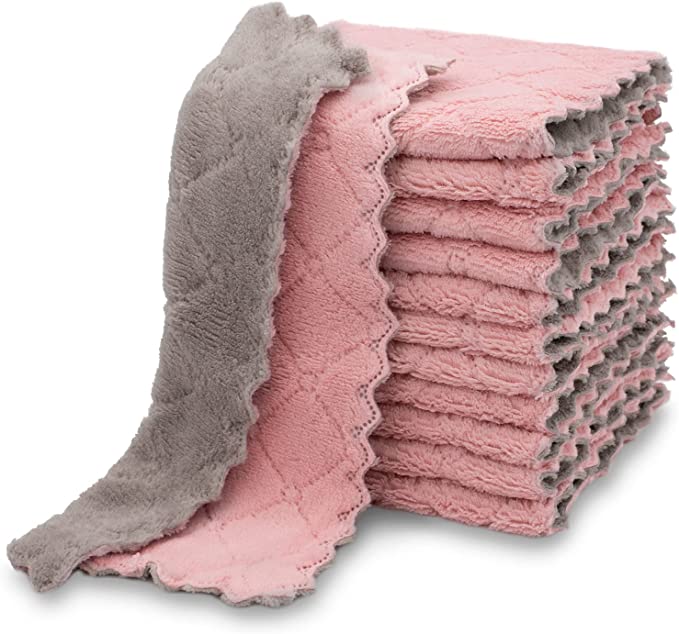 These pink kitchen towels are a great and subtle way to add pink to your kitchen! They are also high-quality towels, are super absorbent, and dry quickly!
Kitchen Utensil Rest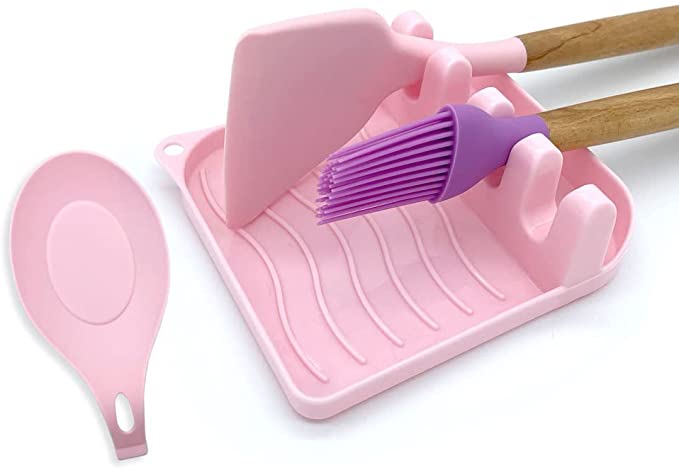 This utensil and spoon rest is great to keep by your stovetop and prevent drips from getting all over the stove and counters. The plastic material is heat resistant and easy to clean!
Mini Electric Round Griddle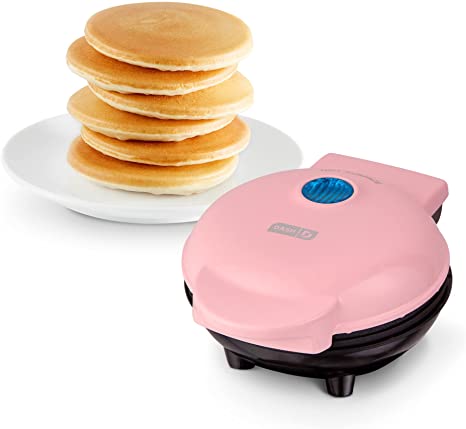 This mini electric round griddle is the perfect kitchen appliance for making little pancakes, eggs, or cookies! Since it is mini it is easy to store in your kitchen and won't take up too much space.
Pink Metal Bread Box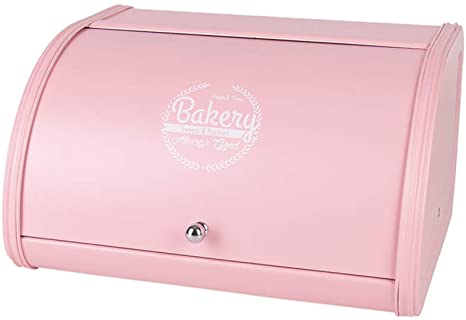 This pink bread box is a great way to add pink to your kitchen countertops! It also adds storage space all while keeping your bread fresh for a longer amount of time.
Measuring Cups and Spoons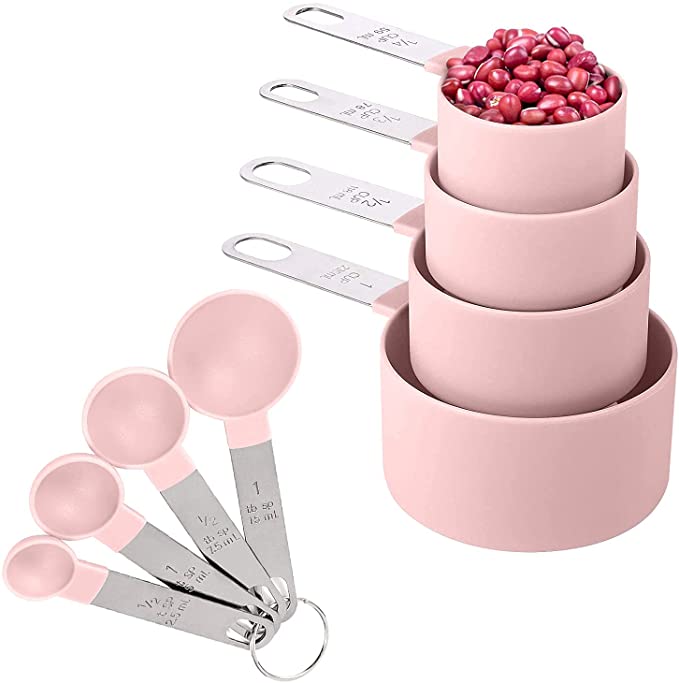 This pink measuring cups and spoons set is a fun way to add a little touch of pink to your kitchen! This set comes with everything that you need and is dishwasher washer safe!
Pink Retro Toaster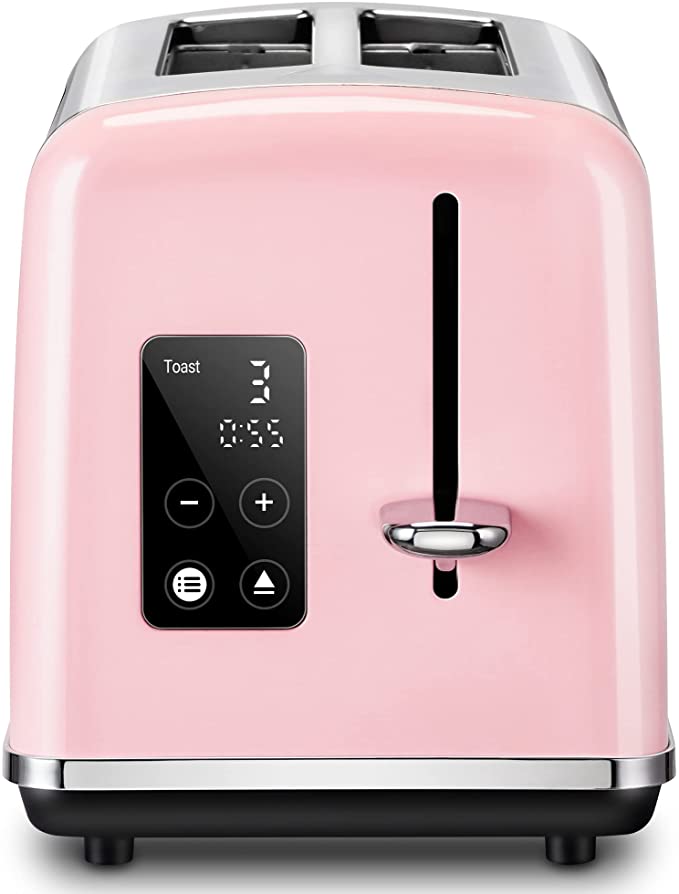 This pink retro toaster is so cute and fun! It comes with a digital display that shows you the menu as well as a countdown of when your toast will be done.
Pink Kitchen Gadget Set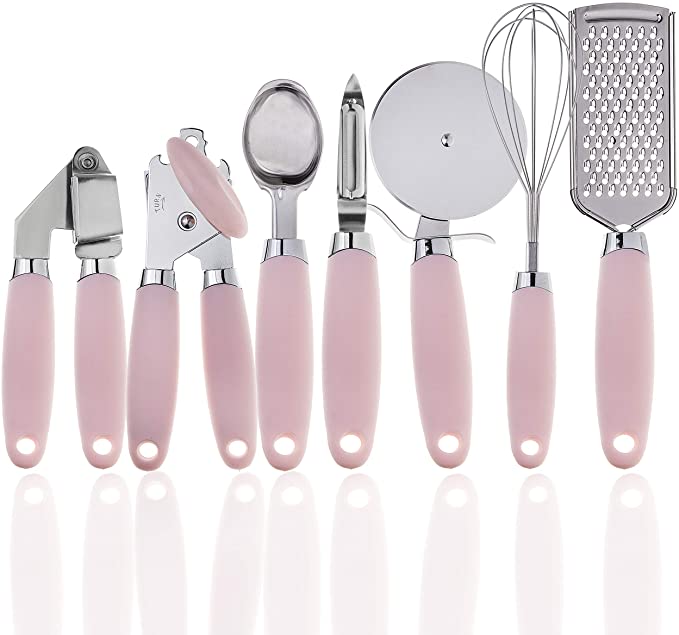 This pink kitchen gadget set comes with 7 different gadgets that every kitchen needs! They are all stainless steel which will help them last longer.
Roll-Up Dish Drying Rack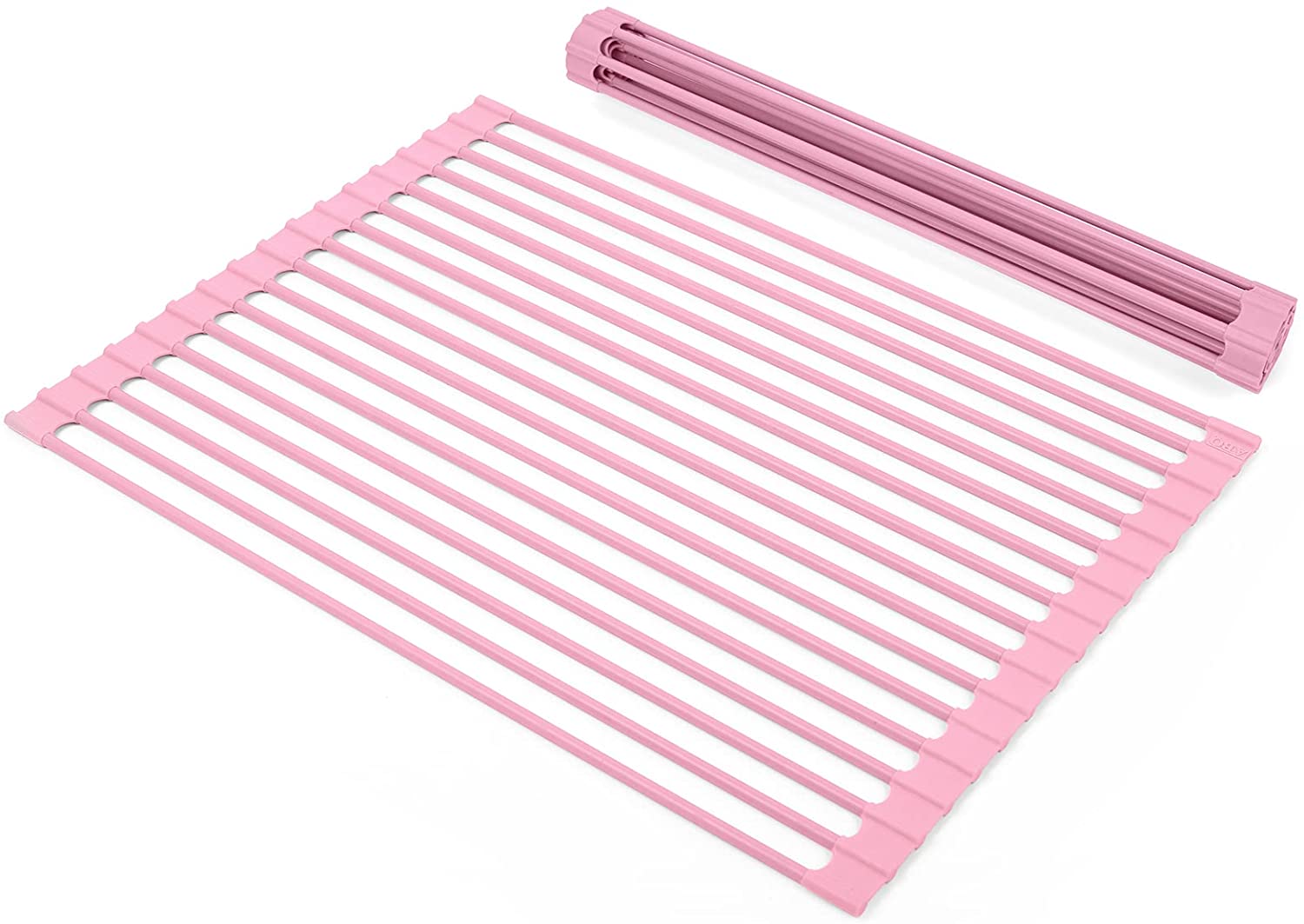 These types of drying racks are so functional and save so much space! Unroll it and place it over your sink for easy dish drying and this one comes in pink making it so much more fun!
Pink Mixing Bowl Set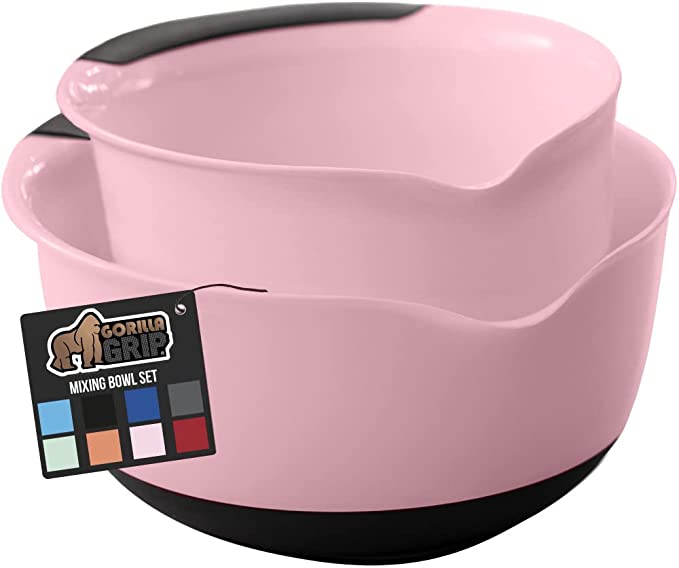 This pink mixing bowl set is durable and a great option for mixing bowls. The gorilla grip on the base makes them easy to use and stay in place.
Ceramic Spoon Rest
This ceramic spoon rest set is a beautiful way to keep your countertop clean! Place your cooking utensil on the spoon while cooking to keep from drips getting all over.
Oven Mitts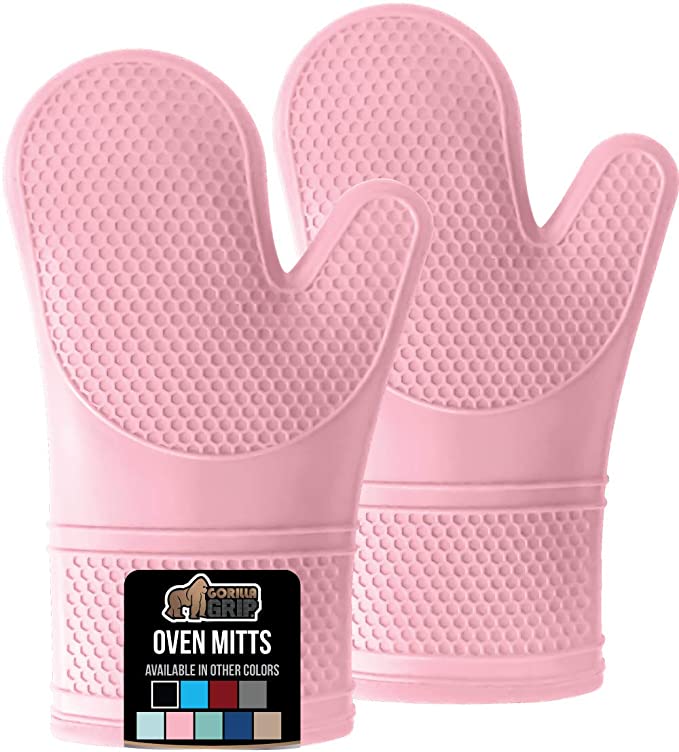 These oven mitts are a great option if you love pink! They are silicone material, heat resistant, and have a soft quilted lining making them perfect to add to your kitchen.
Handheld Electric Whisk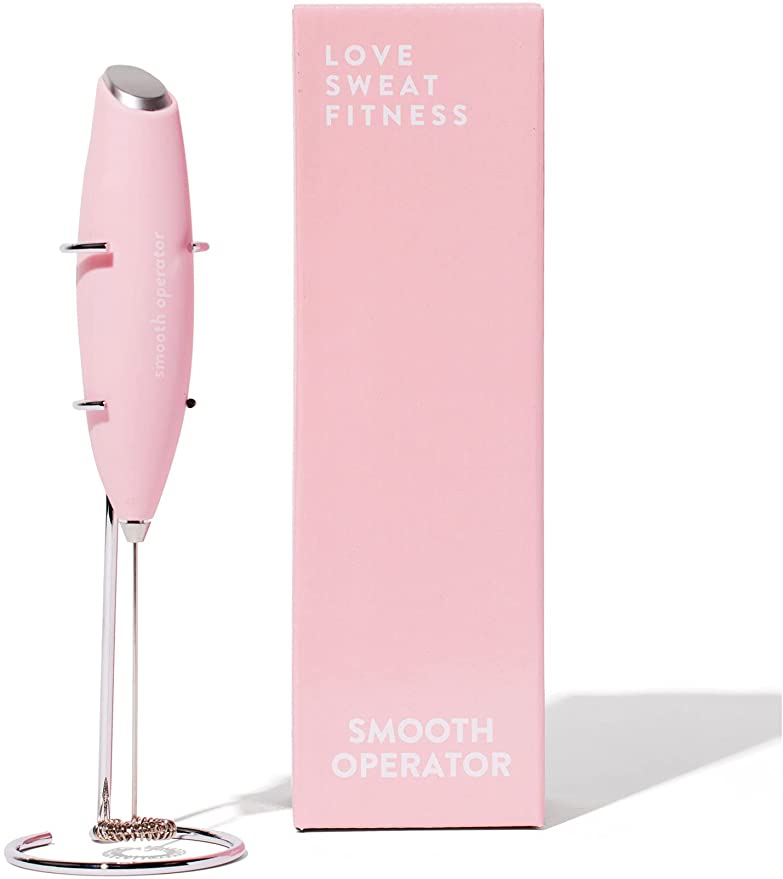 This handheld electric whisk is a fun and inexpensive gadget to add to your kitchen! This is a must-have accessory for any foam-loving beverage drinker and really elevates your coffee (or whatever beverage you want to foam).
Keurig K-Mini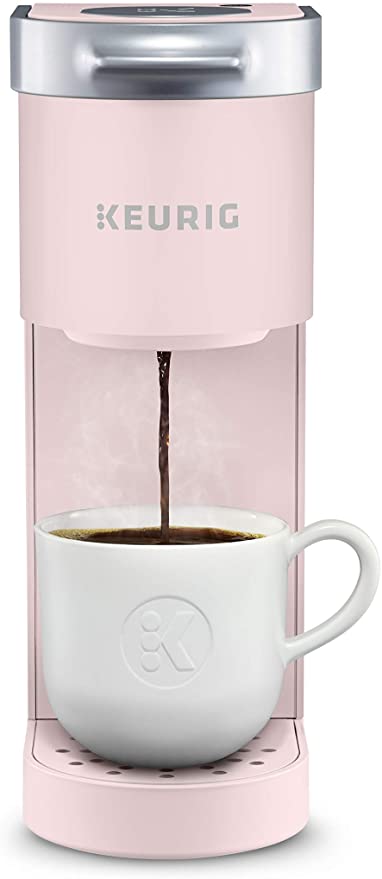 This Keurig K-Mini coffee maker is a great option for a single-serve! It comes in pink too making it the perfect accessory to help you add a pop of color.
Electric Kettle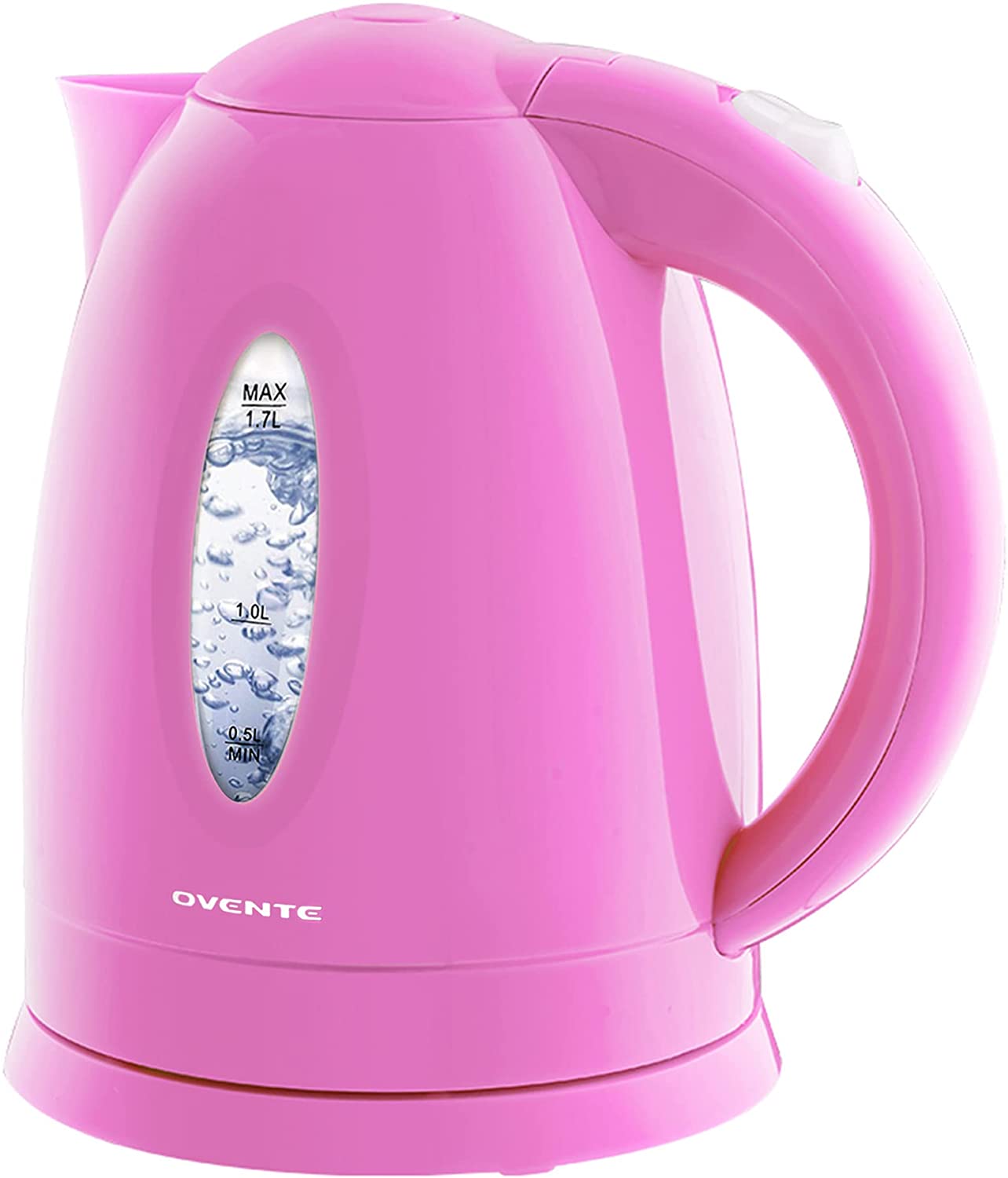 This bright pink electric kettle is a fun way to add pink to your kitchen! This kettle is bold, fun, and will get you boiling hot water in no time.
Air Fryer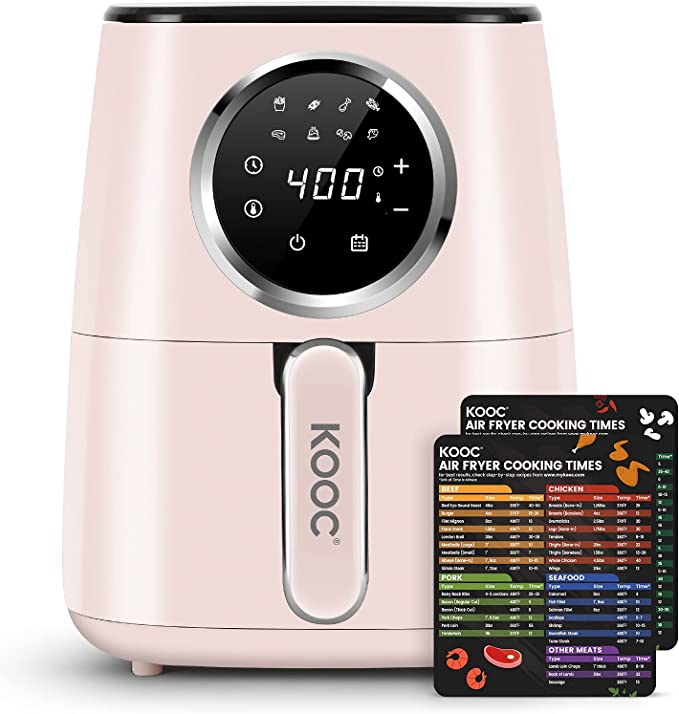 An air fryer is a must-have appliance in the kitchen these days and this cute pink one is fun and perfect for the family. Say hello to easy meals and a fun colored kitchen appliance.
Chip Clips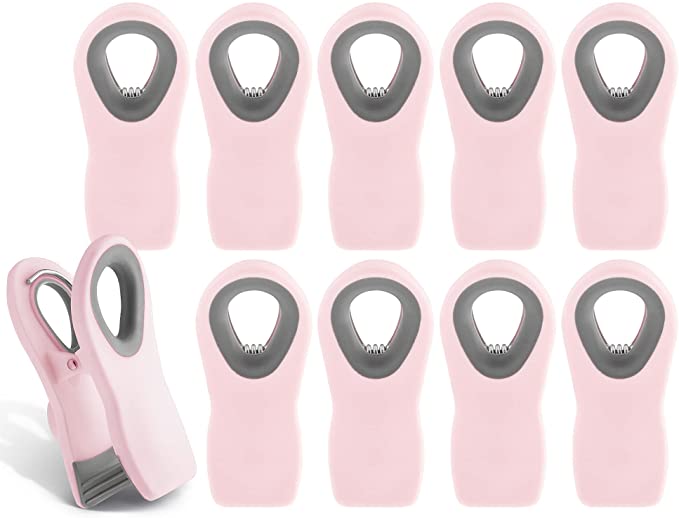 Everyone needs chip clips in their kitchen, and this set of 10 is cute and fun pink! Grab a couple of sets of these so that you have more than enough to help keep all of your bags sealed properly.
Reusable Storage Bags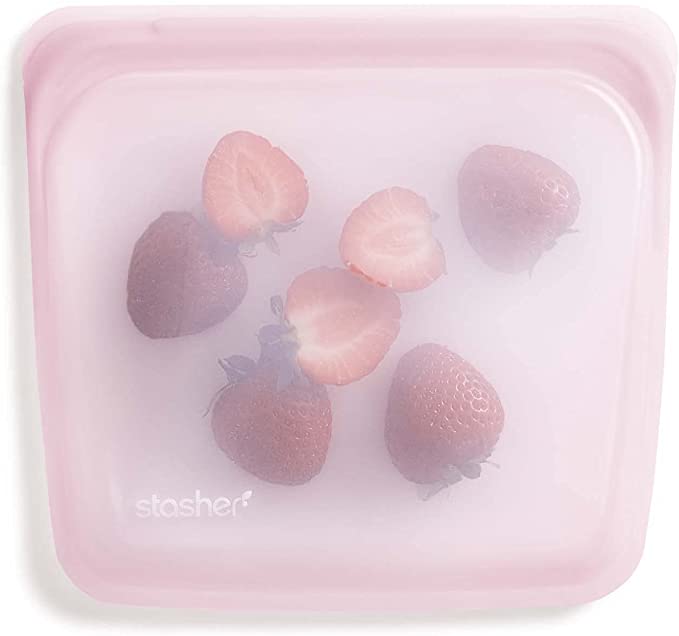 Reusable storage bags are great to have in the kitchen. They are an easy way to store leftovers or pack snacks. These storage bags are pink and another fun way to add color to your kitchen.
Kitchen Timer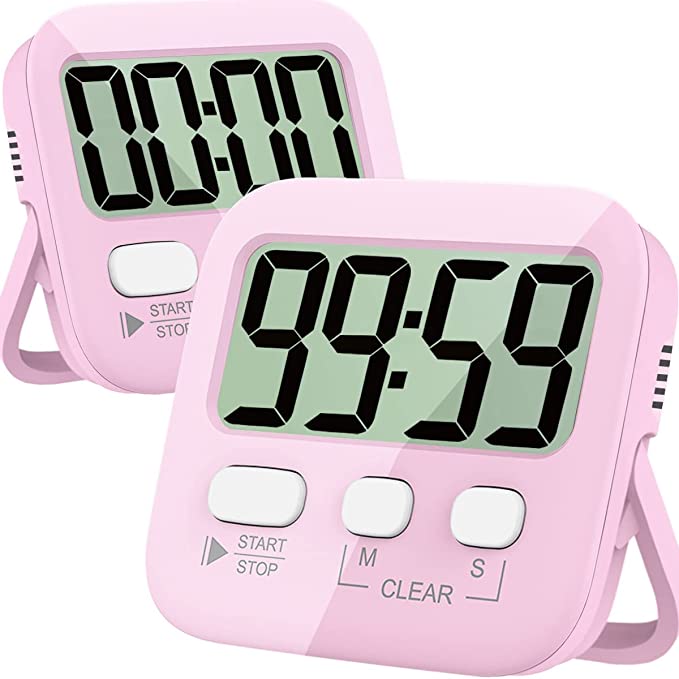 This kitchen timer is a great tool to have around the kitchen. No more burning your cookies or forgetting about your food on the stove, this pink timer is cute and functional!
Pink Flatware Set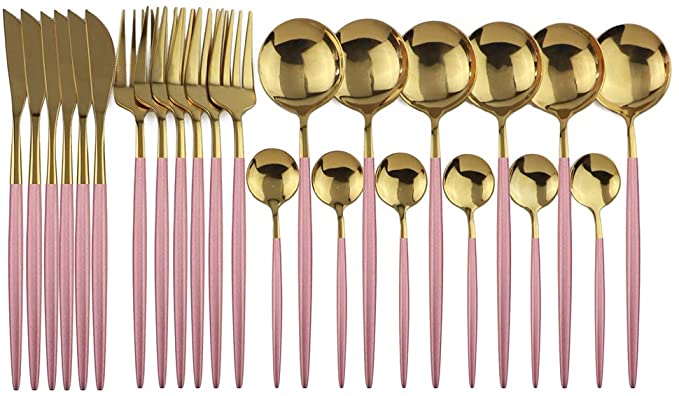 This gorgeous flatware set is the perfect way to add a touch of pink to your kitchen. This set comes with all the flatware that you need and is the perfect mix of pink and gold!
Small Electric Food Processor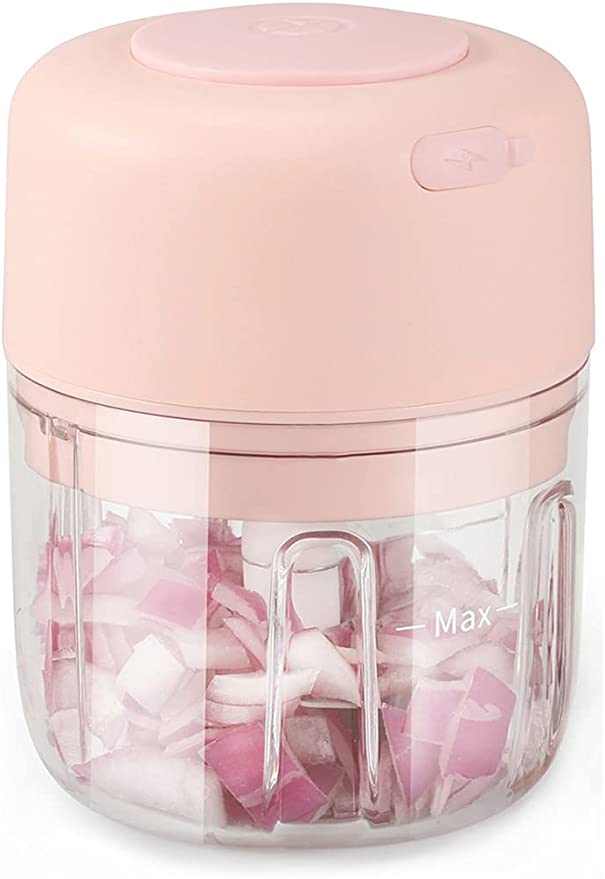 This pink small electric food processor makes chopping in the kitchen so much easier! It comes with a charger and holds a long charge making it easy and convenient to use.
Which pink kitchen accessory was your favorite? Let me know in the comments below!