Gift friends and family these adorable Christmas Simmer Pot jars, and get my free printable gift tags below…
---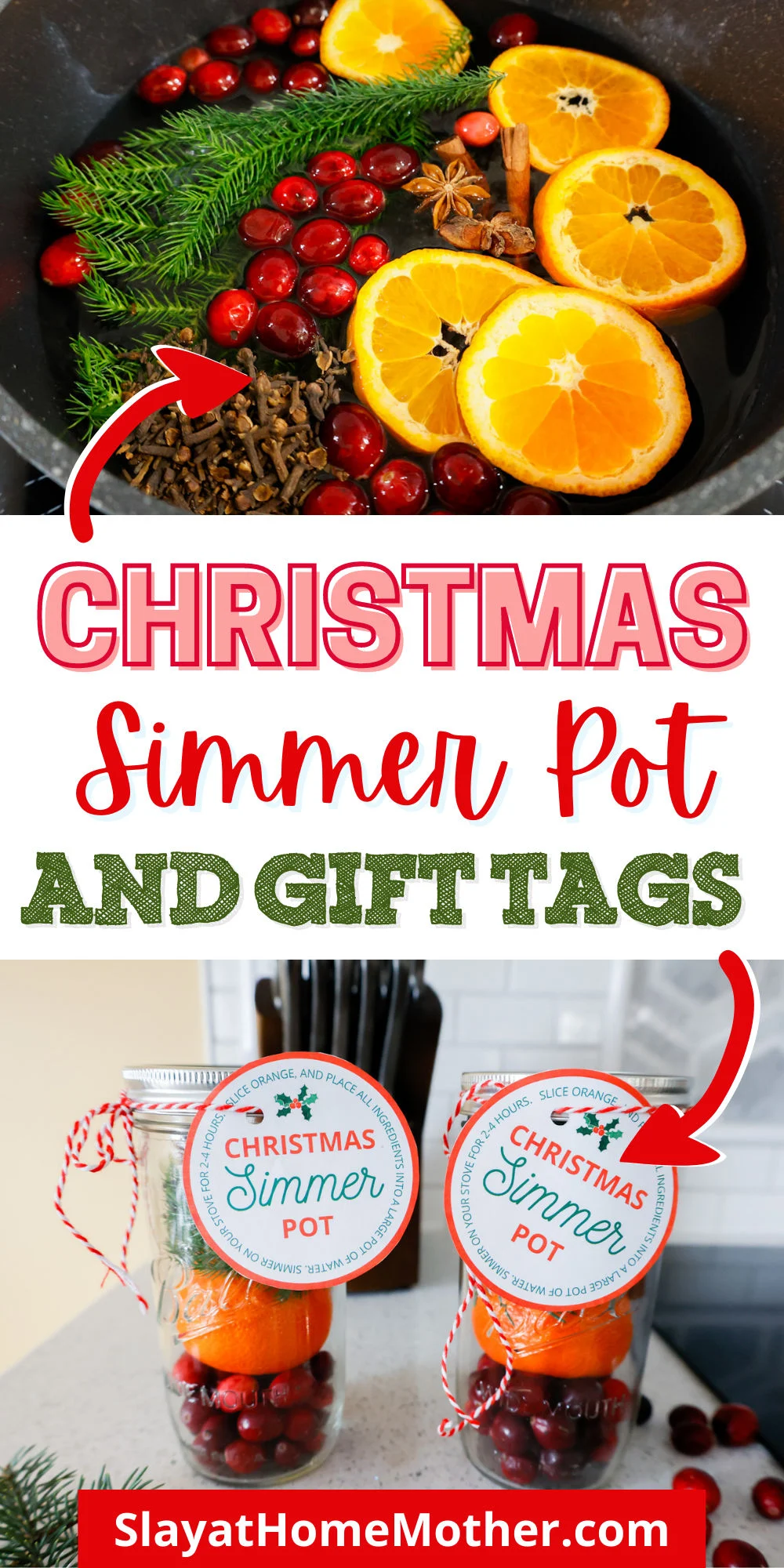 Christmas-time is my favorite!
The holidays, even though they are a little stressful, are filled with so much fun, laughter, family, and good times.
Let's not get started on all the good food we spoil ourselves with, too!
It's honestly my favorite time of the year.
This year, I've really been getting into simmer pots and just shared this recipe over on my Instagram page, where thousands of people fell in love with it!
I decided to share the recipe here on my blog for my readers as well, and share how I like to gift some quick simmer pot jars to friends, family, and teachers over the holidays.
If it's for a teacher, I usually slip in a gift card as well ;).
Be sure to print off the recipe at the bottom of the page to save this for later!
*This post contains affiliate links, however, all opinions are my own, as always.
Homemade Christmas Potpourri
Here's what you need to make this DIY Christmas simmer pot recipe…
orange slices
cranberries
cinnamon sticks
pine branches
To make your own stovetop potpourri, place ingredients in a pot of water and simmer for 2-4 hours.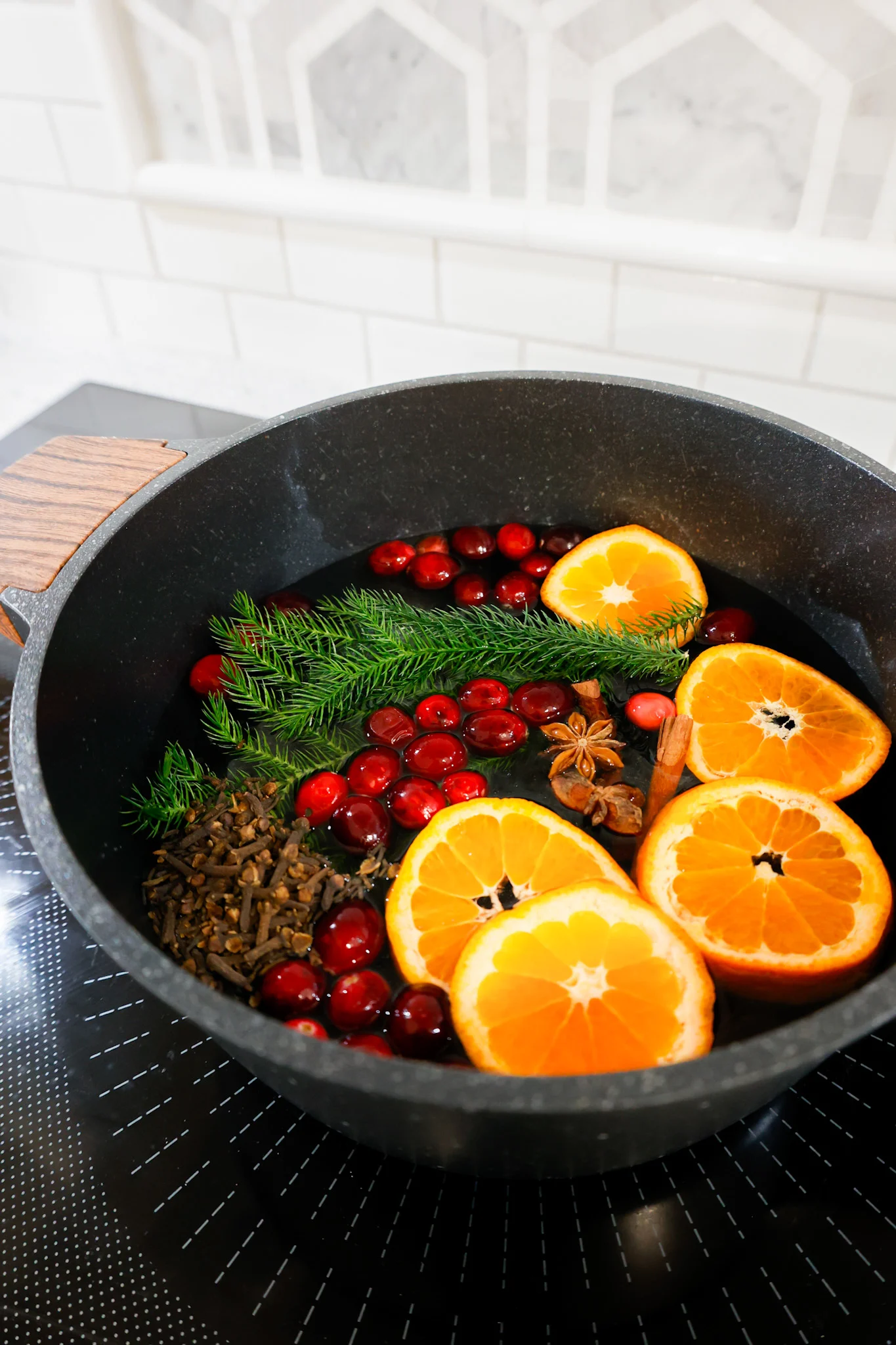 Print the recipe at the bottom of this post so you can remember how to make it!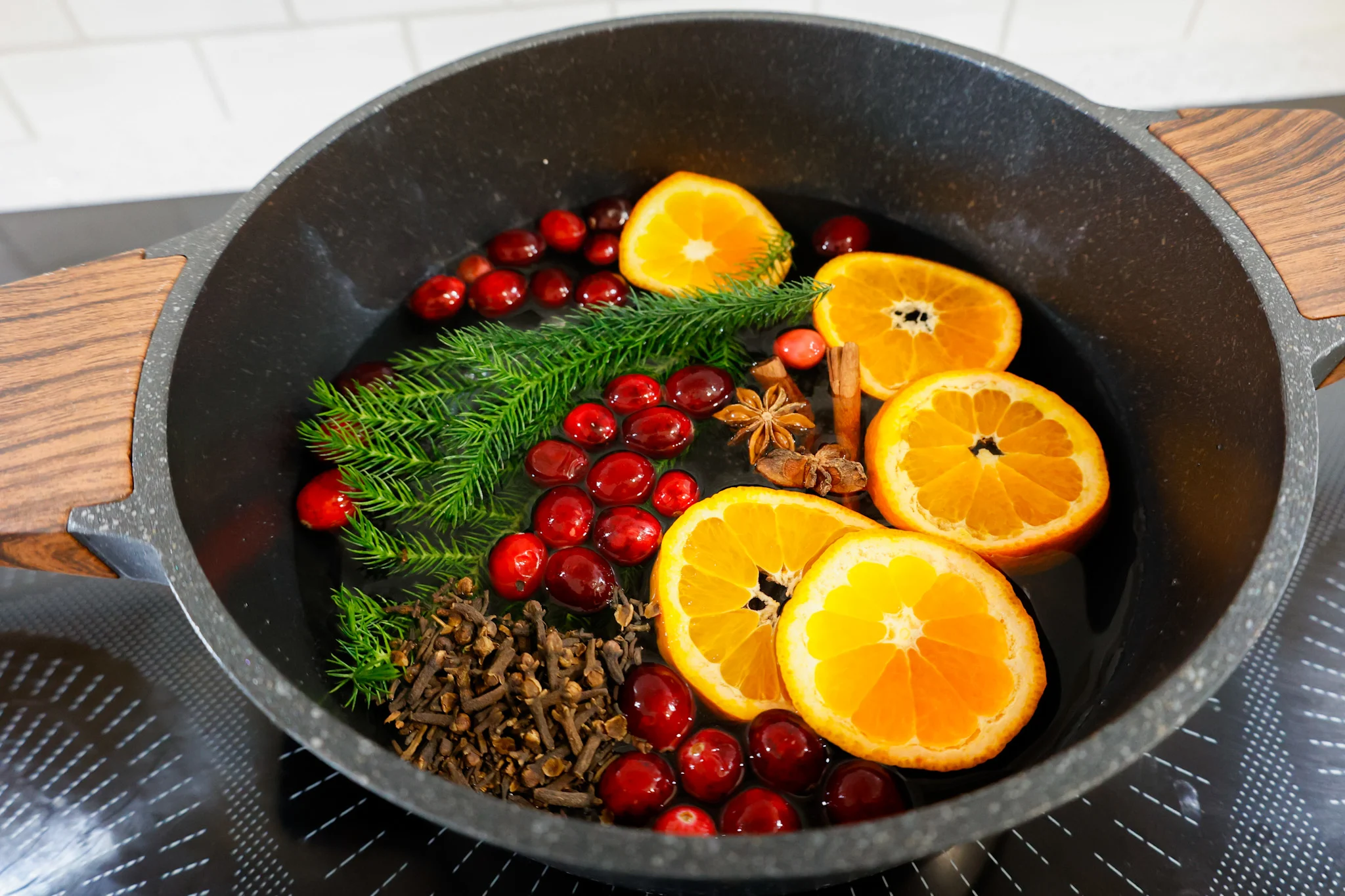 This simmer pot recipe smells so magical – plus it looks so festive and fun!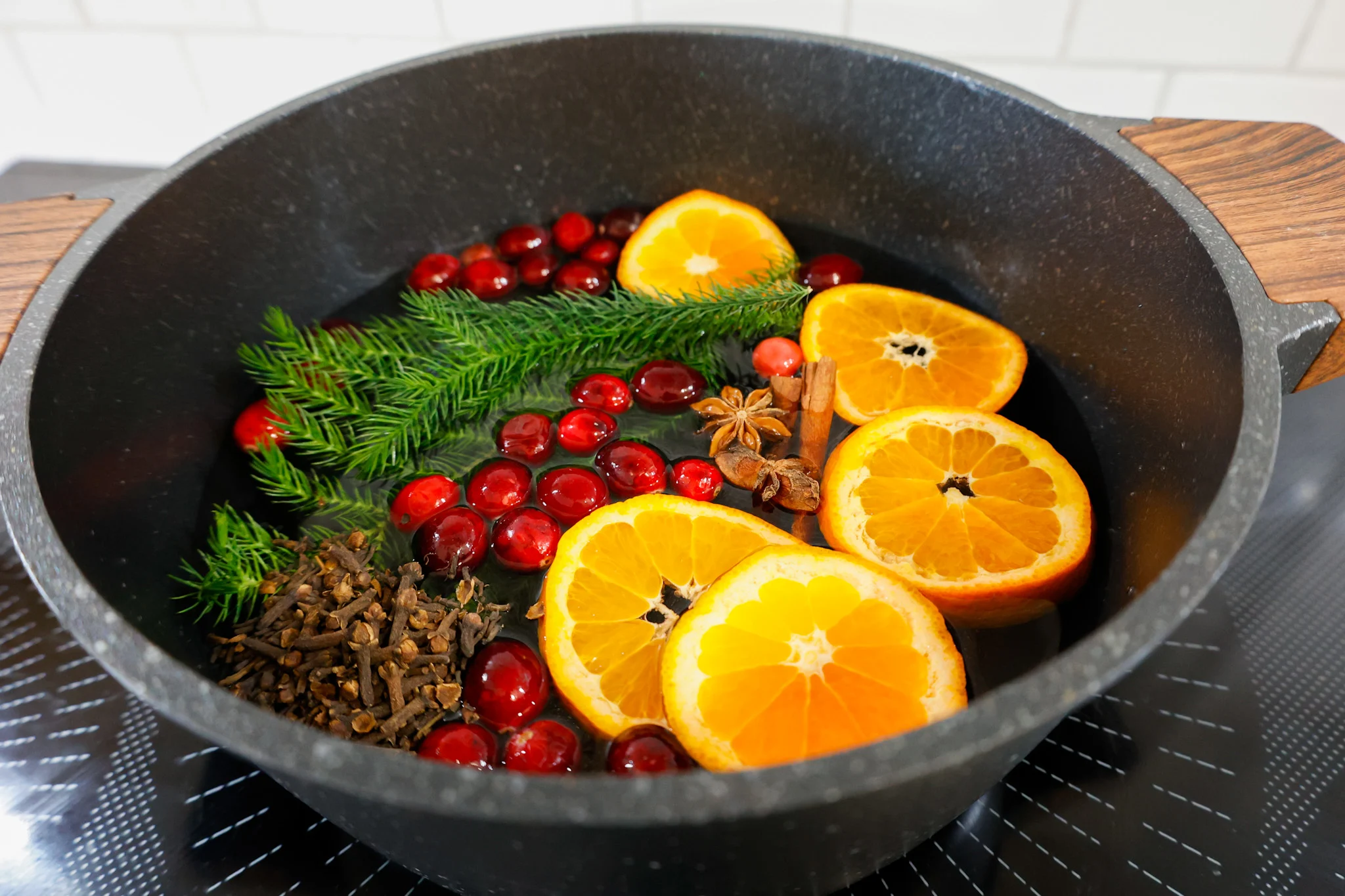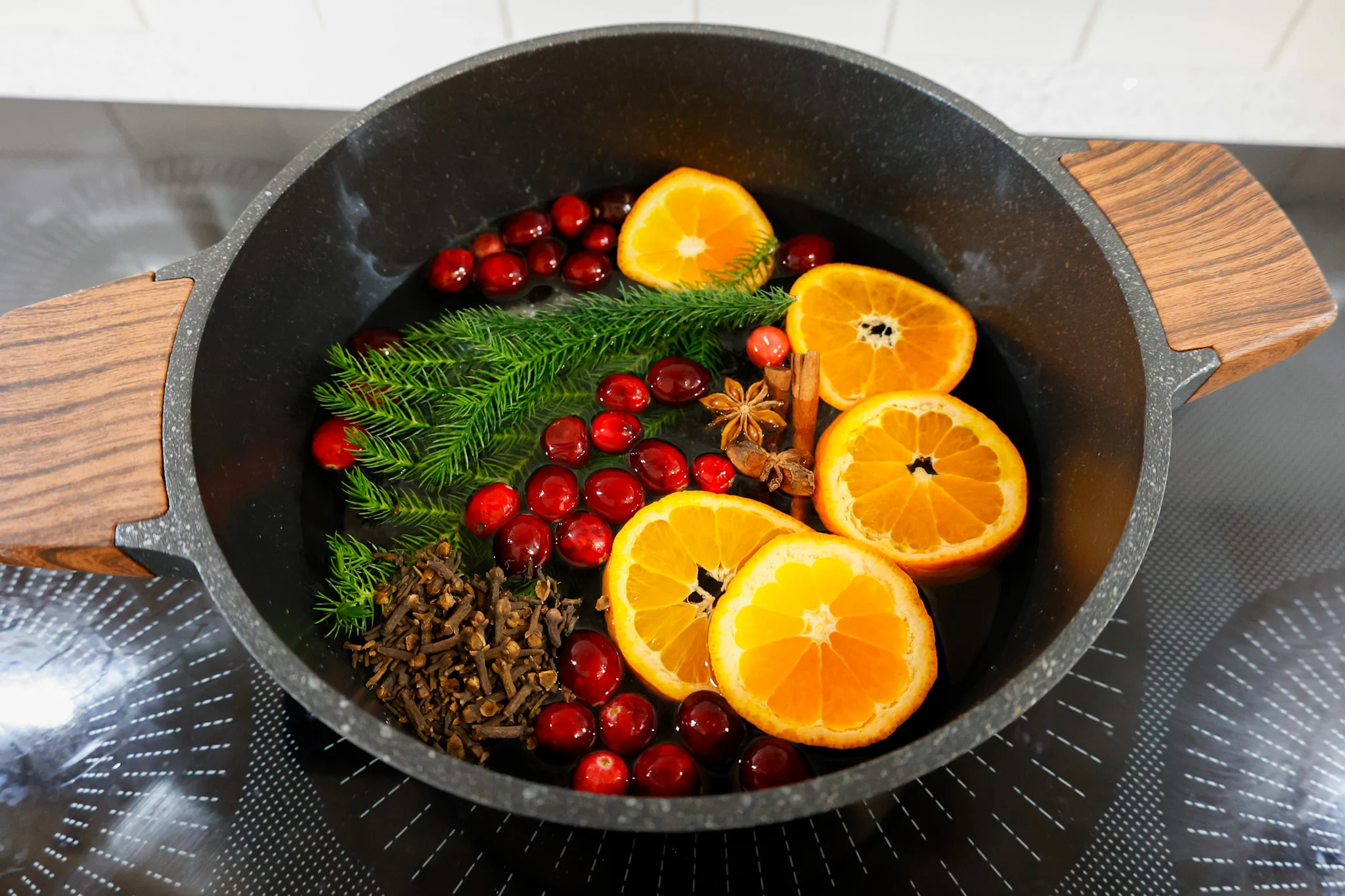 Start this simmer pot about 30 minutes before you have company, and allow it to simmer on low for up to 4 hours for a home that smells like Christmas!
Christmas Simmer Pot Jars
If you'd rather give this as a gift instead, here's what you'll need for each jar…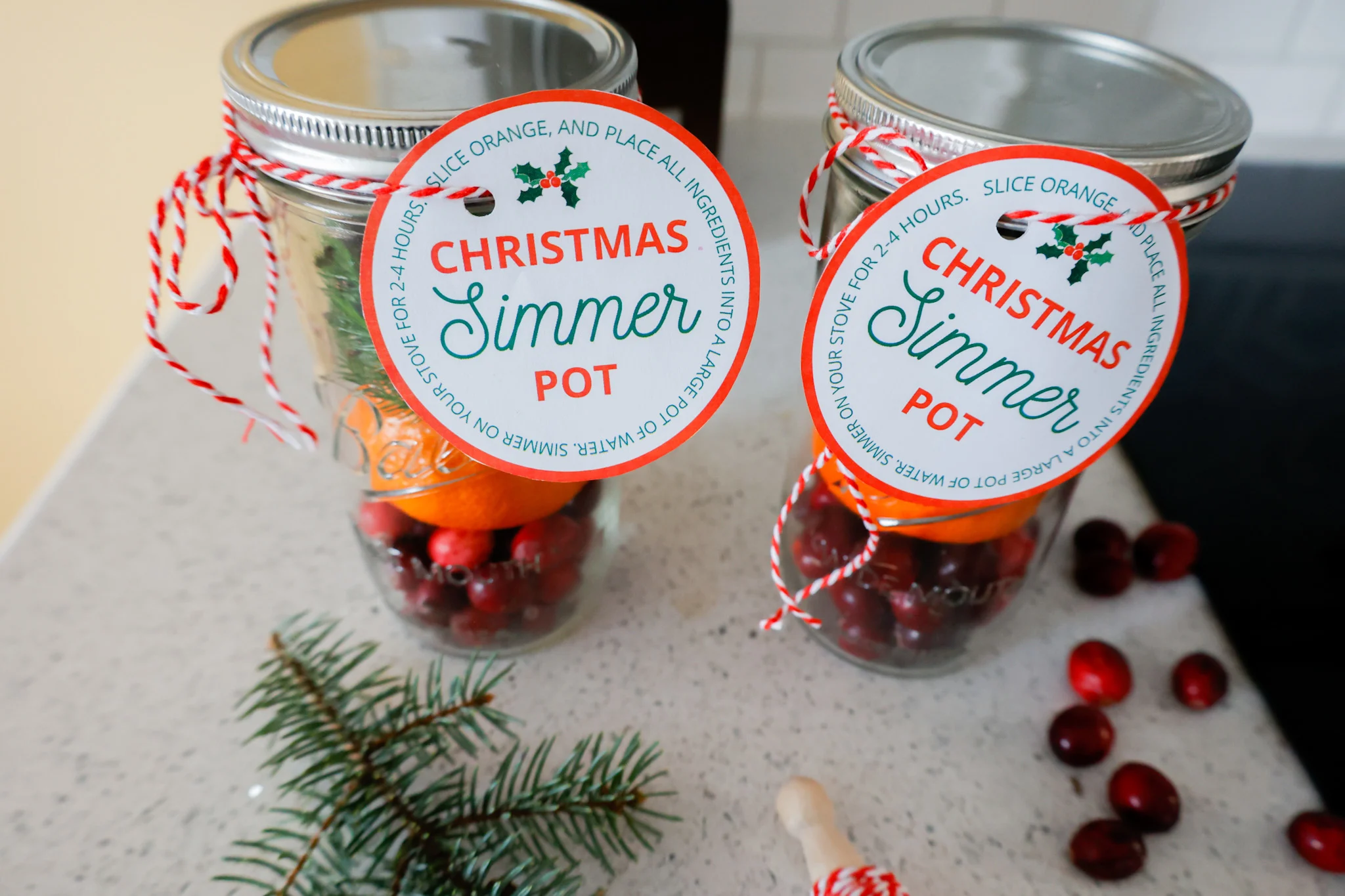 For pine branches, I used both the branches from a store-bought small potted pine tree we found at Walmart for less than $10, as well as a free branch I cut off a tree in our yard to show my readers there are plenty of options for pine branches whether you have them in your yard or not!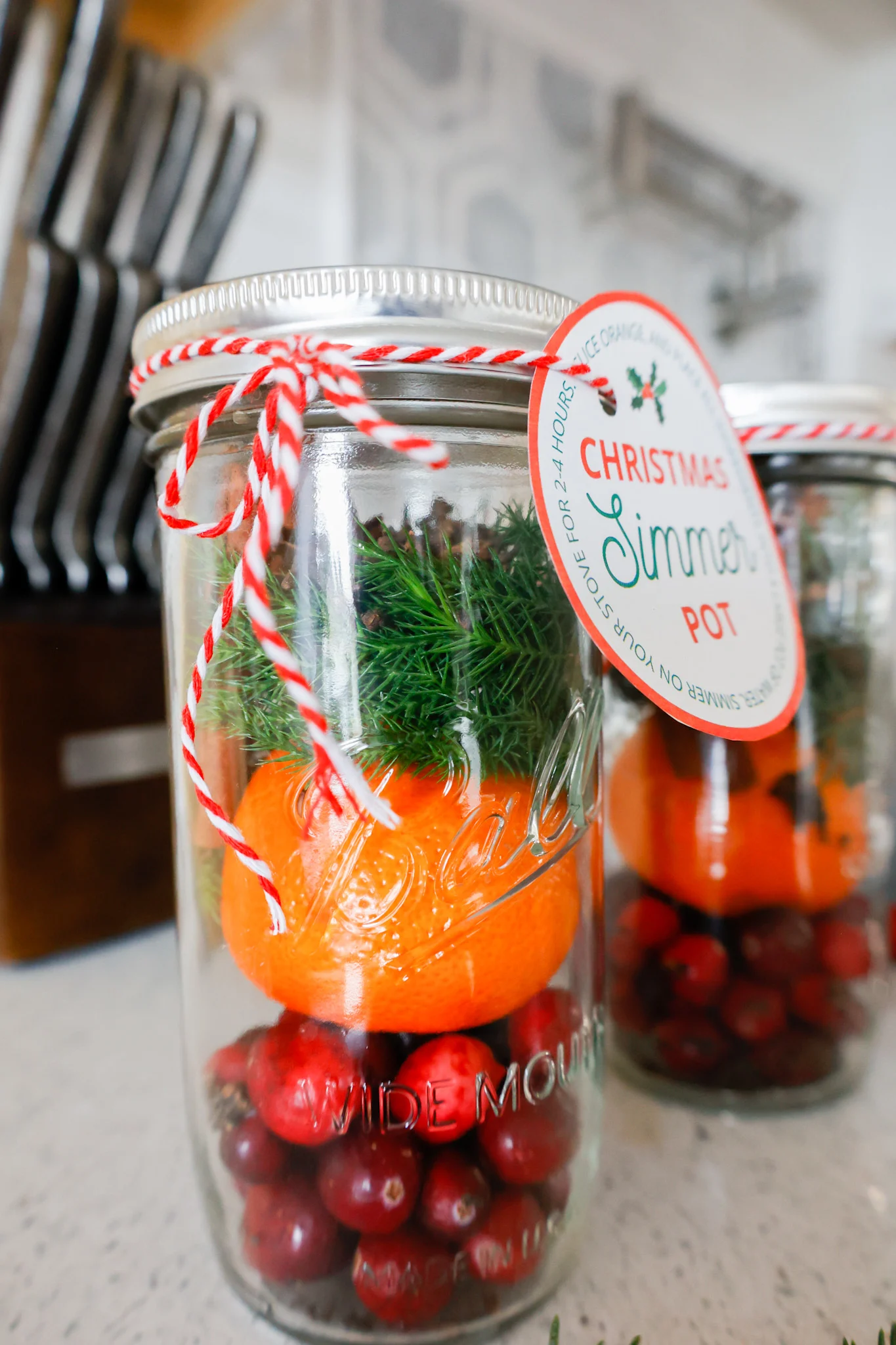 I'm using Cuties for the oranges in these jars because they fit great, and they cut up to be the exact amount of orange slices needed.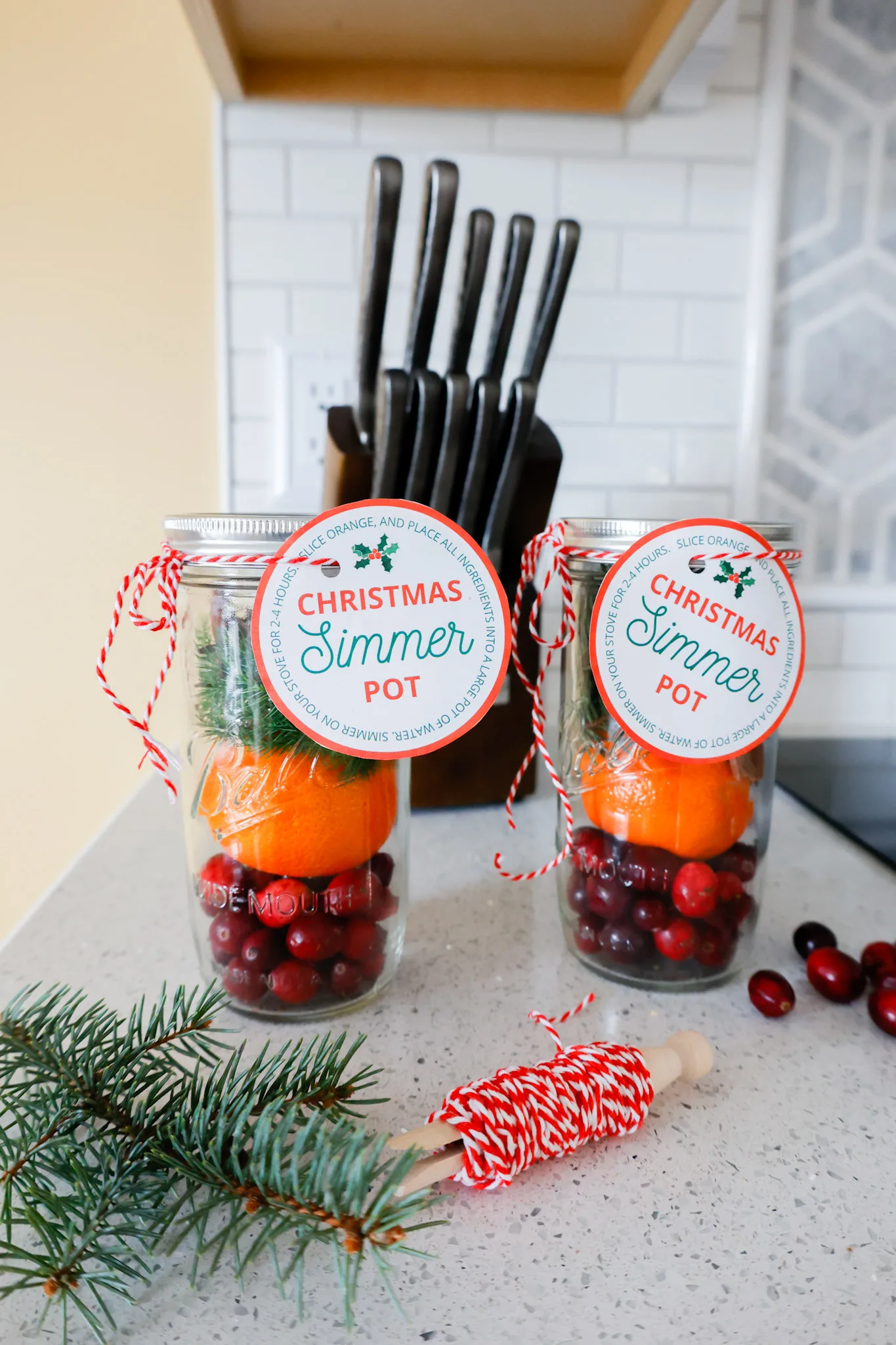 To add that extra gifting pizazz to your jars, tie a festive ribbon over the lid and print out my free Simmer Pot Jar Labels!
Each label has directions on it that tell the gift recipient to slice their orange and add the ingredients to a large pot of water to simmer for 2-4 hours.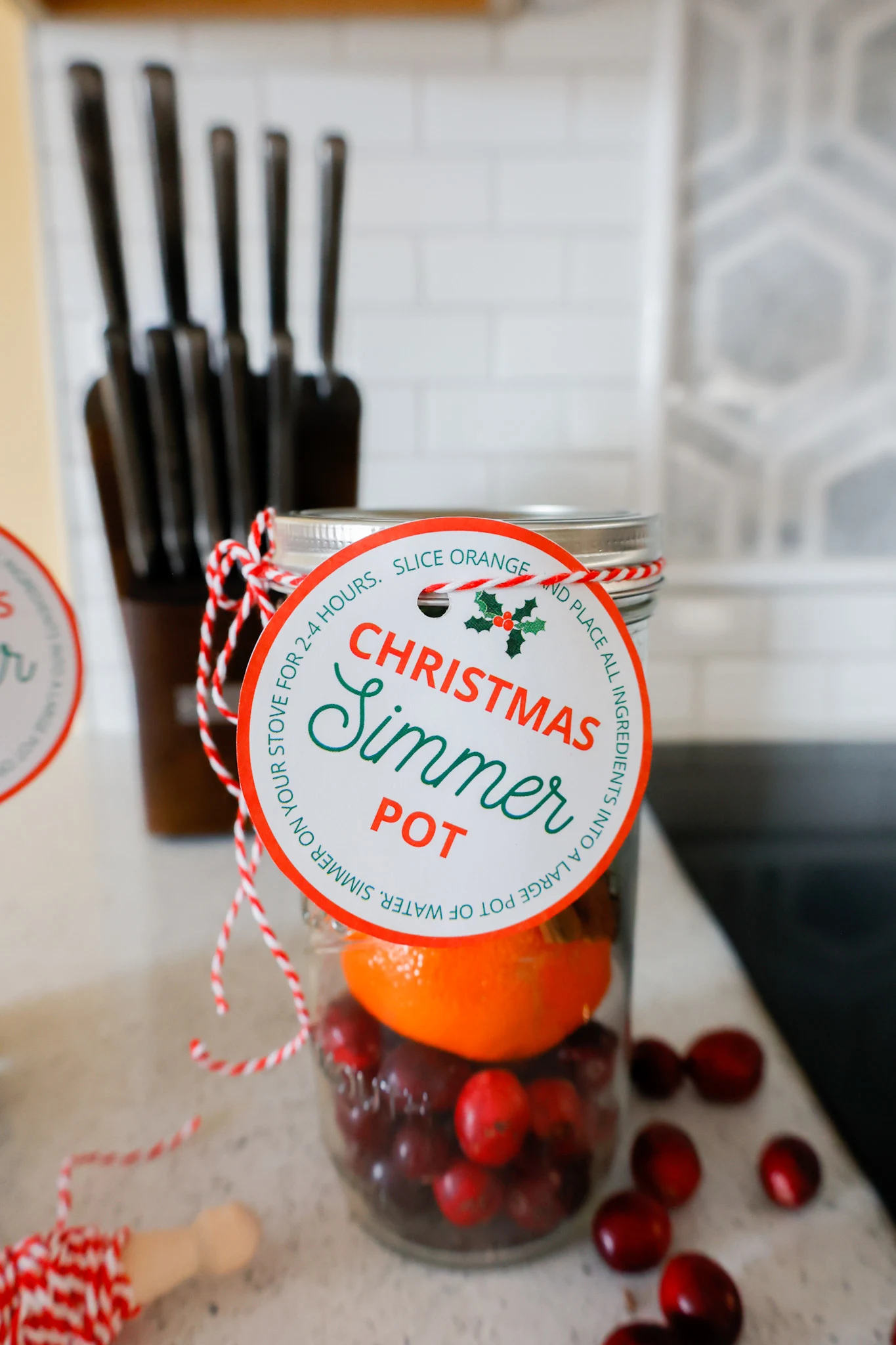 Printable Christmas Simmer Pot Recipe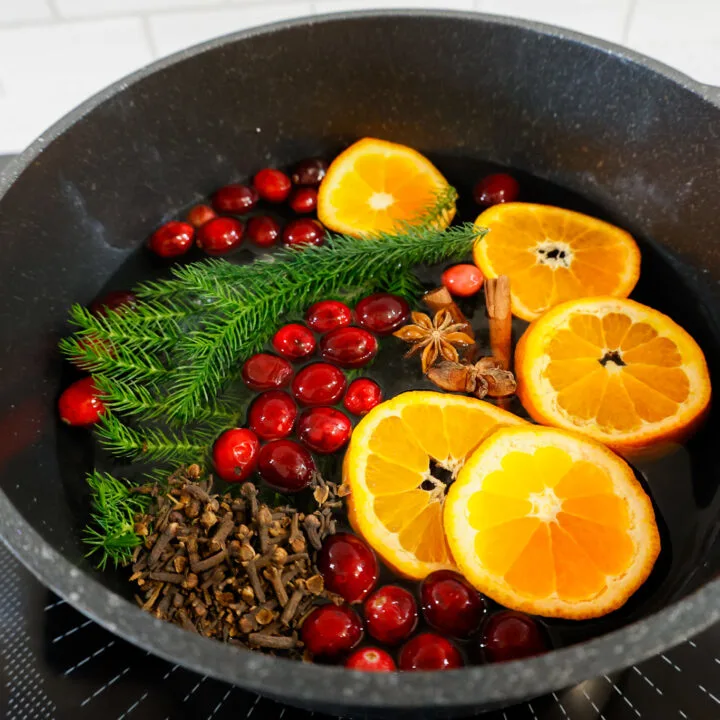 Christmas Simmer Pot (Stovetop Potpourri)
Cook Time:
4 hours
2 seconds
Total Time:
4 hours
2 minutes
2 seconds
Easy Christmas Simmer Pot recipe that makes your whole house smell magical! Brings the Christmas holiday feelings into your home.
Ingredients
1/2 cup cranberries
4-5 orange slices
2 cinnamon sticks
1 tbsp. whole cloves
1 or 2 pine branches
2 star anise
Instructions
Add ingredients to a large pot of water
Heat until almost boiling, then turn pot down to a simmer.
Simmer for 2-4 hours, stirring occasionally.
Notes
Please use caution and general safety precautions when simmering - be sure to turn heat off after several hours and do not fall asleep or leave your home with the pot simmering.
Nutrition Information:
Yield:

1
Serving Size:

1
Amount Per Serving:
Calories:

113
Total Fat:

2g
Saturated Fat:

1g
Trans Fat:

0g
Unsaturated Fat:

1g
Cholesterol:

0mg
Sodium:

42mg
Carbohydrates:

29g
Fiber:

10g
Sugar:

10g
Protein:

2g
*This recipe is not meant to be consumed - it is for potpourri (scent) purposes only.
---
Thank you so much for reading, I hope you enjoyed this post and feel inspired to simmer your own Christmas simmer pot (or gift one in a jar for someone special!