Make your own chest rub using essential oils! This recipe is safe for ages 10+ and works well at relieving congestion…
AFFILIATE CODE: SAHMFREE
---
Hi friends, I'm back with another Simply Earth essential oil recipe box unboxing!
If you're one of my loyal readers, you already know I absolutely love this subscription box and have tons of prior month's reviews for you to look through…
September Simply Earth Recipe Box
August Simply Earth Recipe Box
July 2021 Simply Earth Recipe Box
I'm really excited to share this recipe with you today because I've been pretty sick and congested lately, and this recipe is just what the doctor ordered!
I'll be sharing Simply Earth's recipe for their DIY Menthol Chest Rub, as well as a quick unboxing of this month's box.
This is one of 6 DIY essential oil recipes from this month's Simply Earth recipe box!
I have been receiving this subscription for over a year now, and it's been amazing learning how to use essential oils safely in our home.
*This post contains affiliate links, however, all opinions are my own, as always.
What Comes In This Month's Recipe Box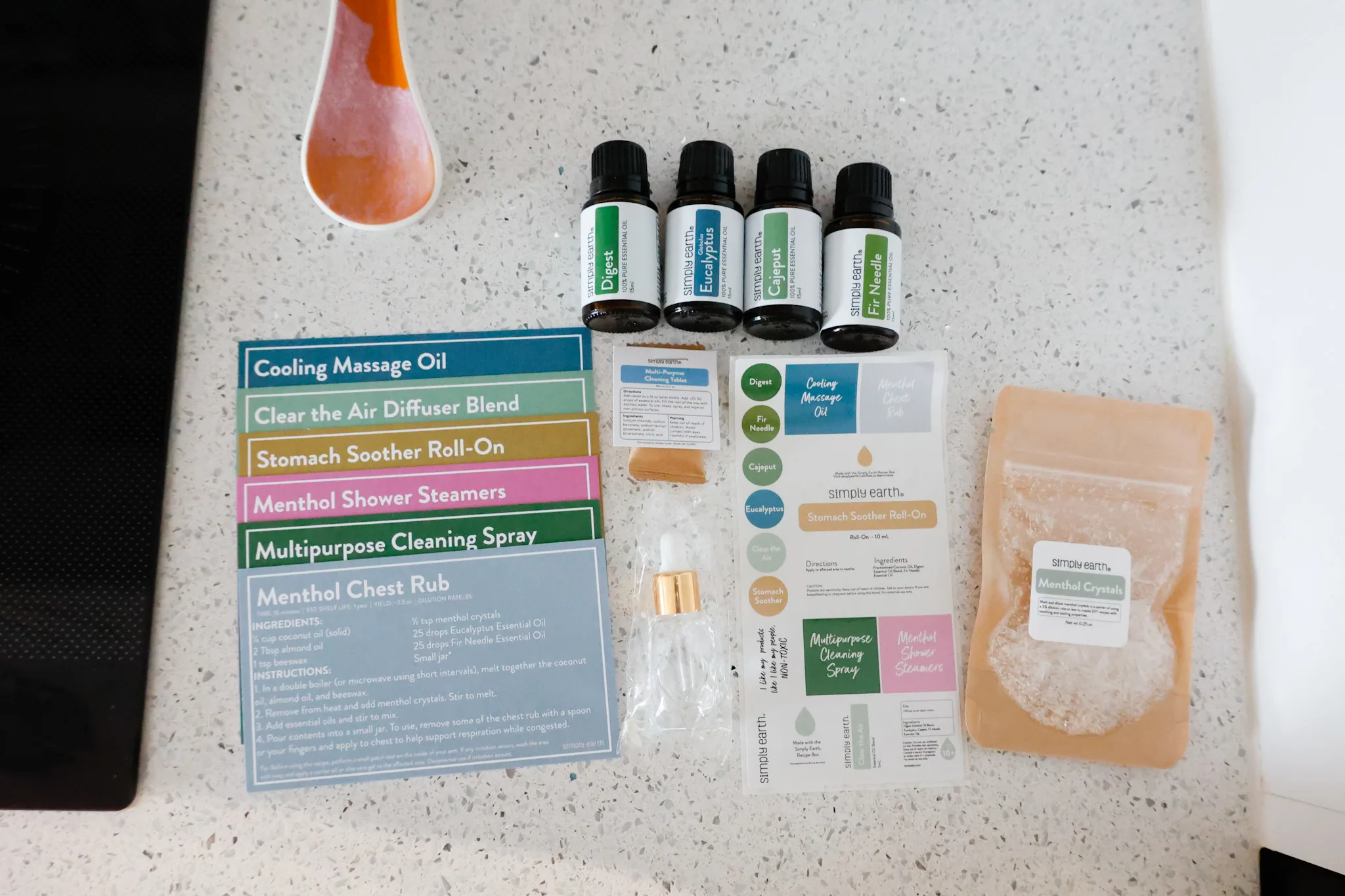 The October box, valued at $126.32, is just $39 (flat rate each month), and includes:
For first-time subscribers, you'll also get the BIG BONUS BOX, which comes with your first box, and then with every 6th order and includes extras needed to make your recipes like roll-on bottles, essential oil bottles (these are great for making your own blends), carrier oils, coconut oil, and beeswax.
Subscribers also get access to Simply Earth's Essential Oil Hero Course – valued at $250!
Plus, Simply Earth donates 13% of its profits to help fight against human trafficking.
The 6 DIY essential oil recipes included in this month's box include…
Multipurpose Cleaning Spray (I'll be featuring this in a reel this month on my Instagram!)
Stomach Soother Roll-On
Cooling Massage Oil
Clear The Air Diffuser Blend
Menthol Shower Steamers
Menthol Chest Rub
DIY Menthol Chest Rub With Essential Oils
Here's what you need to make DIY chest rub…
1/4 coconut oil (solid)*
2 tbsp. almond oil*
1 tsp. beeswax*
25 drops eucalyptus essential oil
25 drops fir needle essential oil
small jar
*These items are included in the BIG BONUS BOX.
How To Make Your Own DIY Chest Rub
Using a double boiler (or a microwave using short intervals), melt the coconut oil, beeswax, and almond oil together.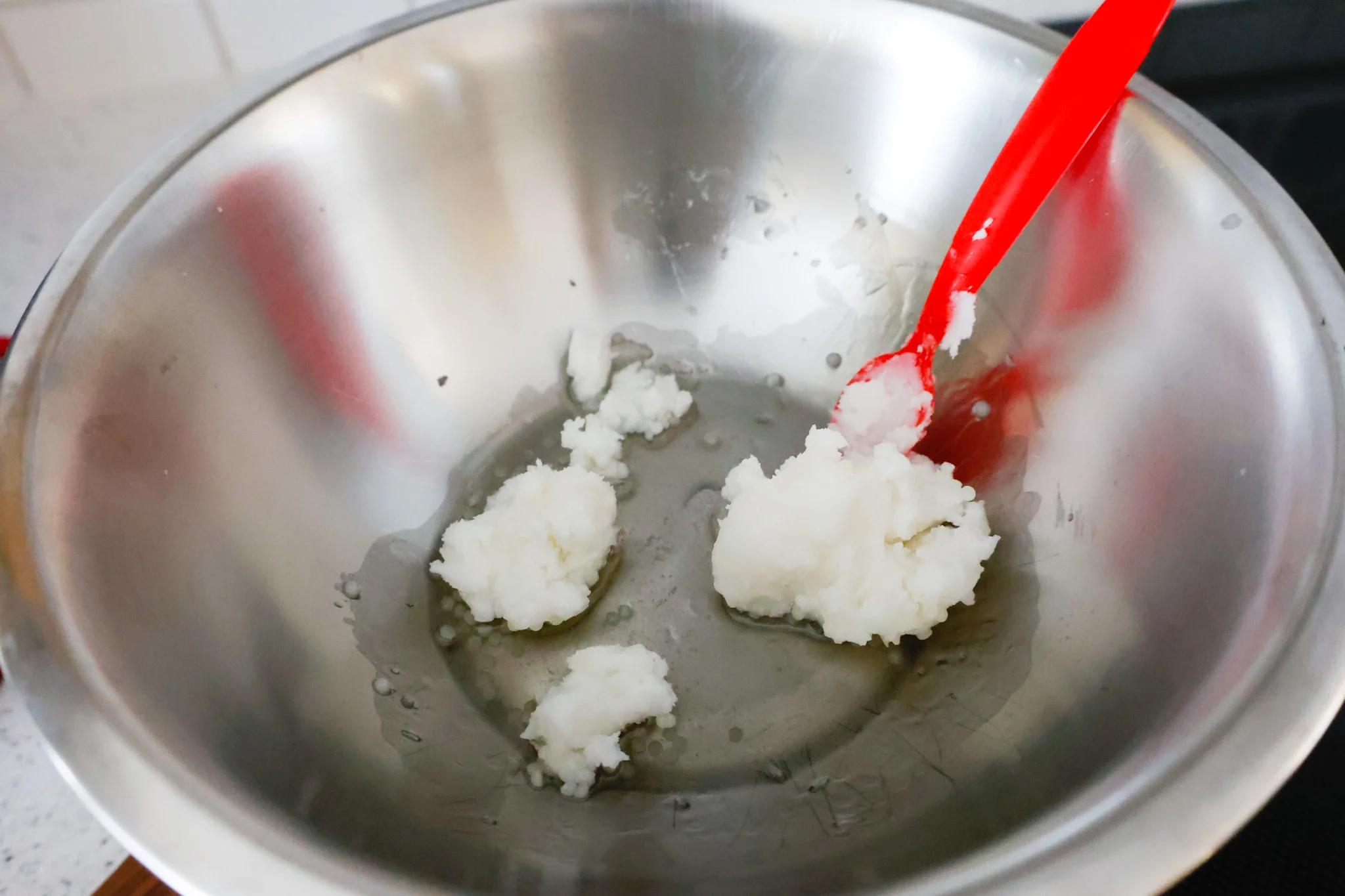 I like to fill a small pot with about 2″ of water and place a metal bowl over the top of the pot – works great as a DIY double boiler!
Remove the liquid mixture from heat and add in 1/2 tsp. menthol crystals.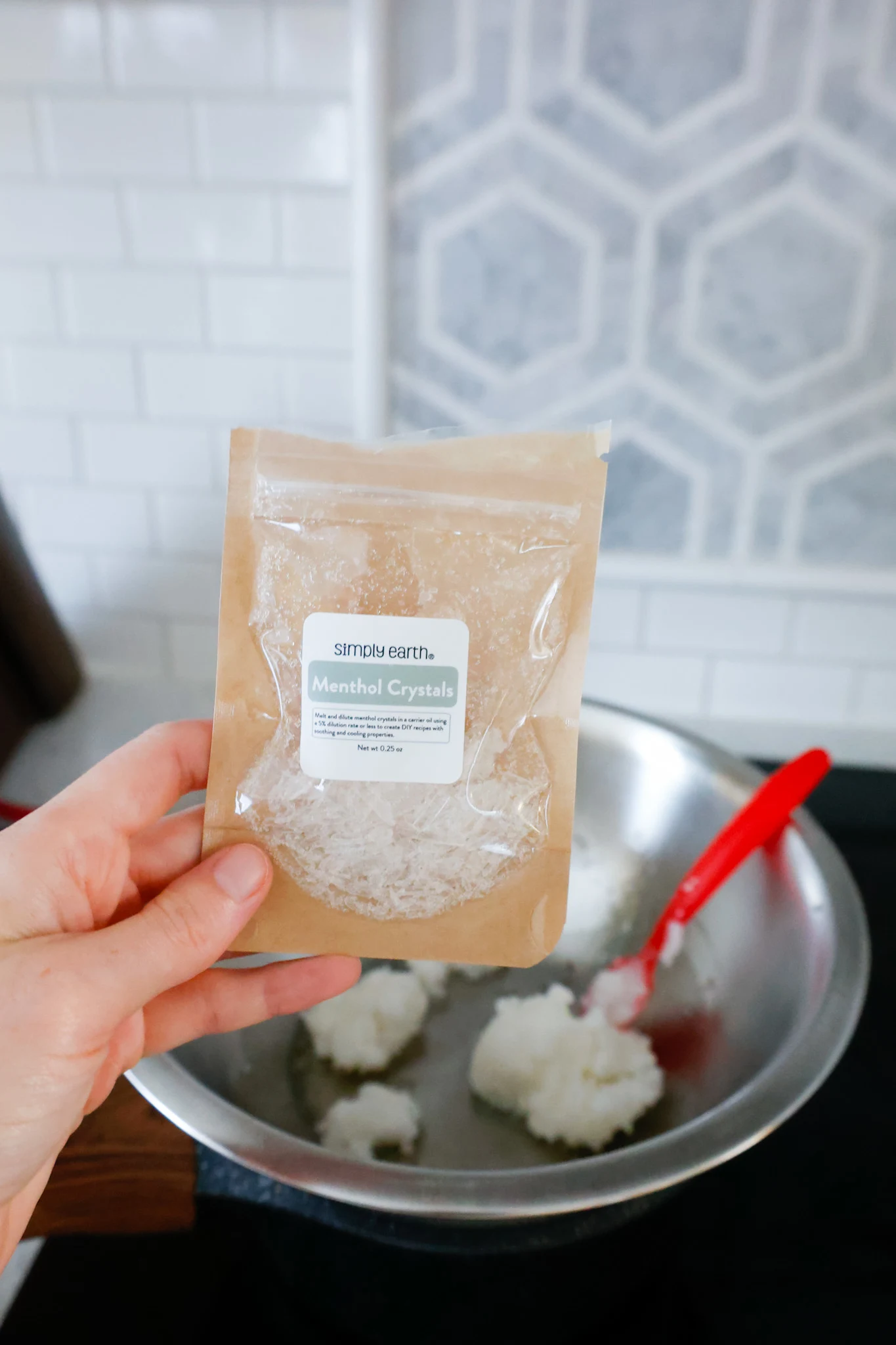 Add Eucalyptus and Fir Needle essential oils and mix.
Related: Homemade Deodorant with Essential Oils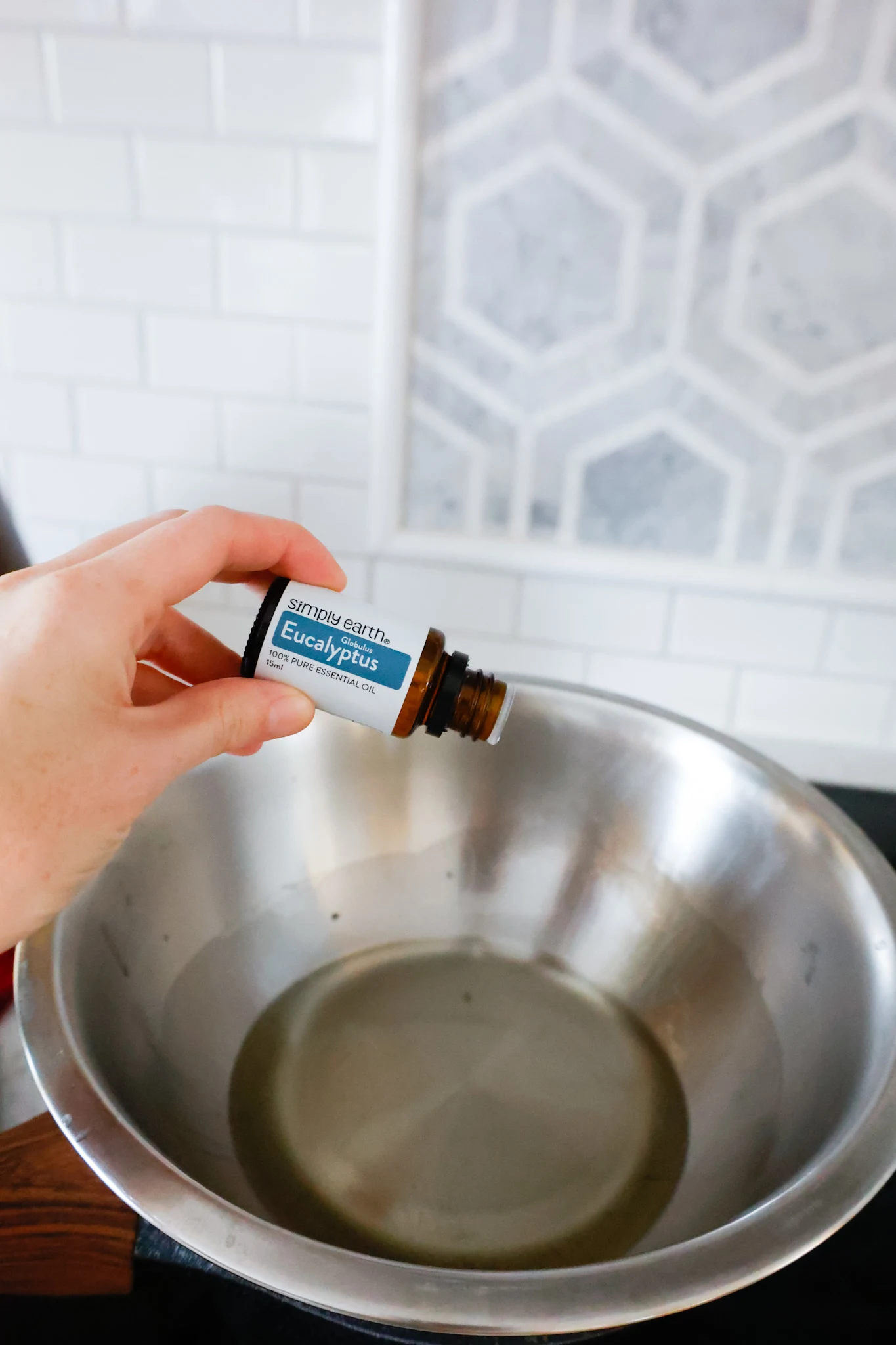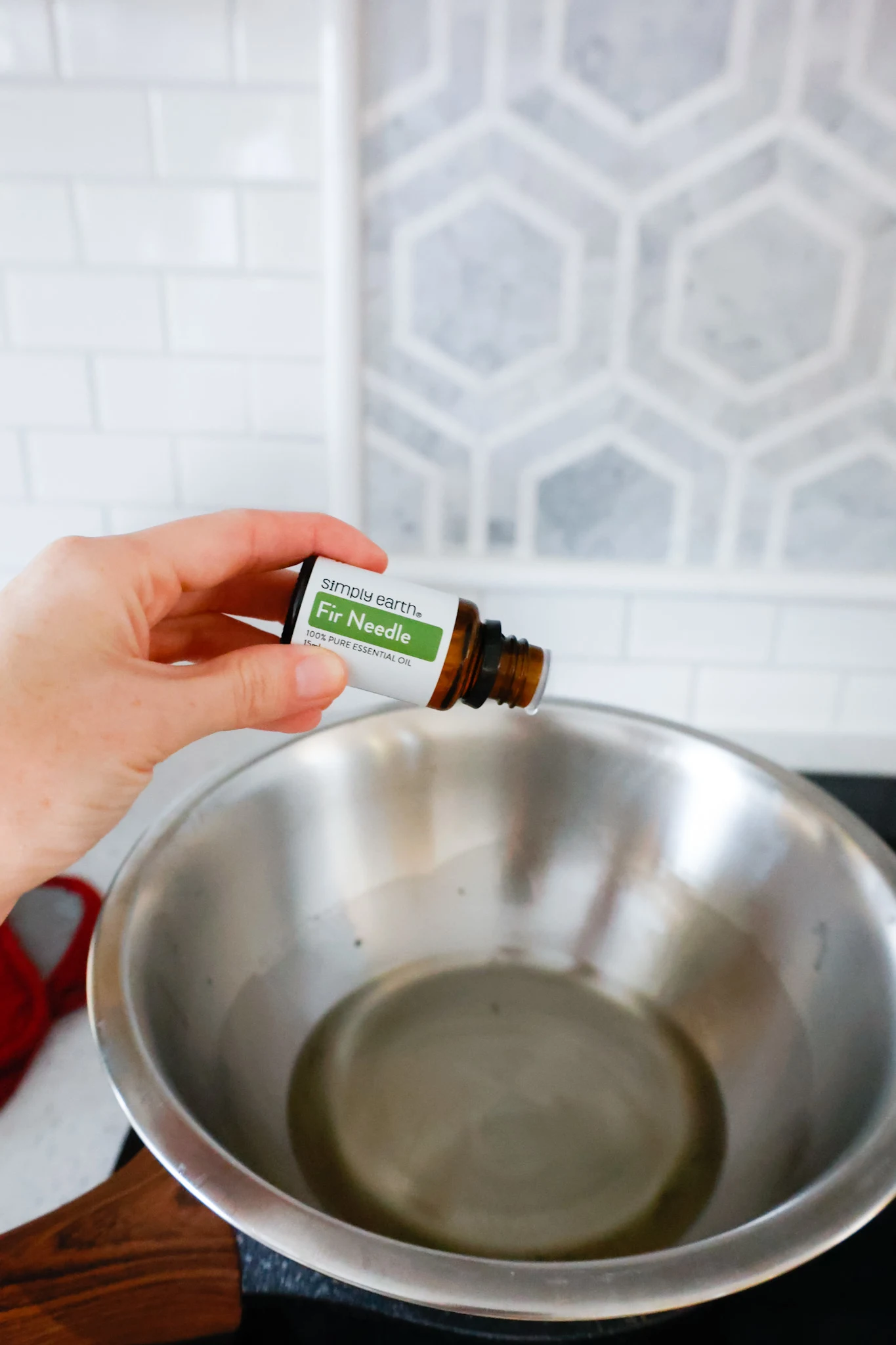 This smells AMAZING!
Carefully pour your salve into a jar.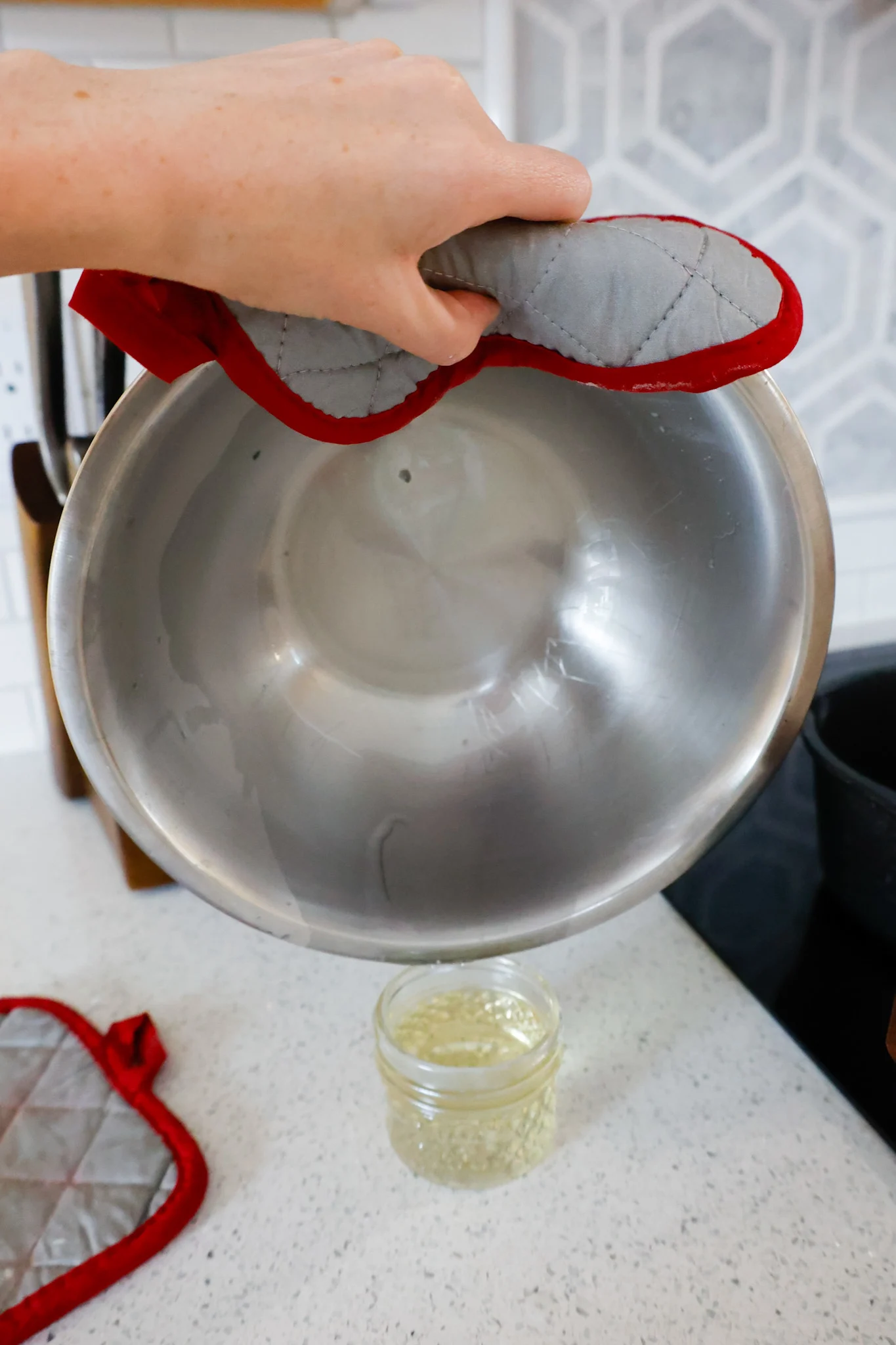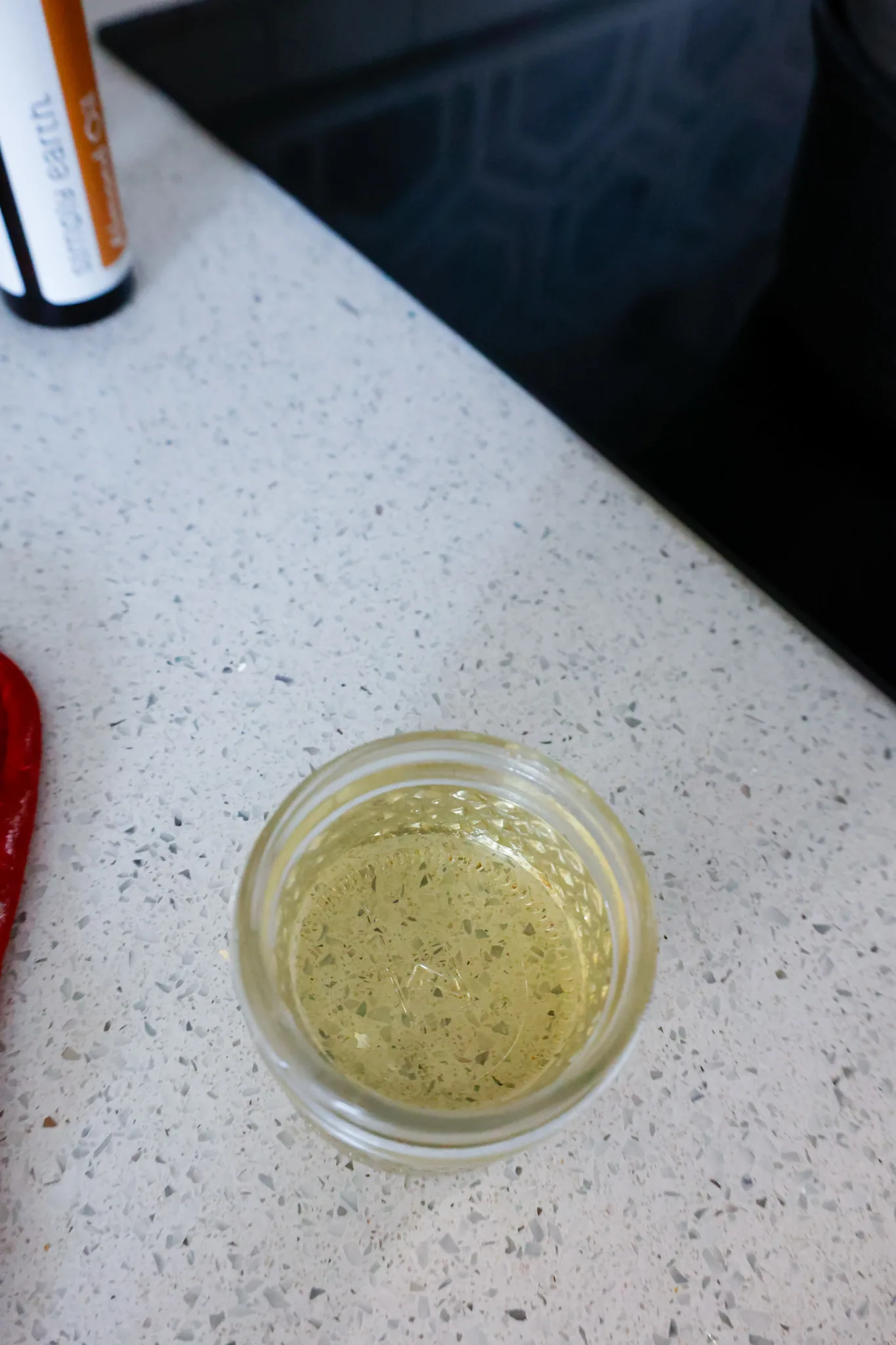 Allow your chest rub to cool down and harden – mine took about 10 minutes.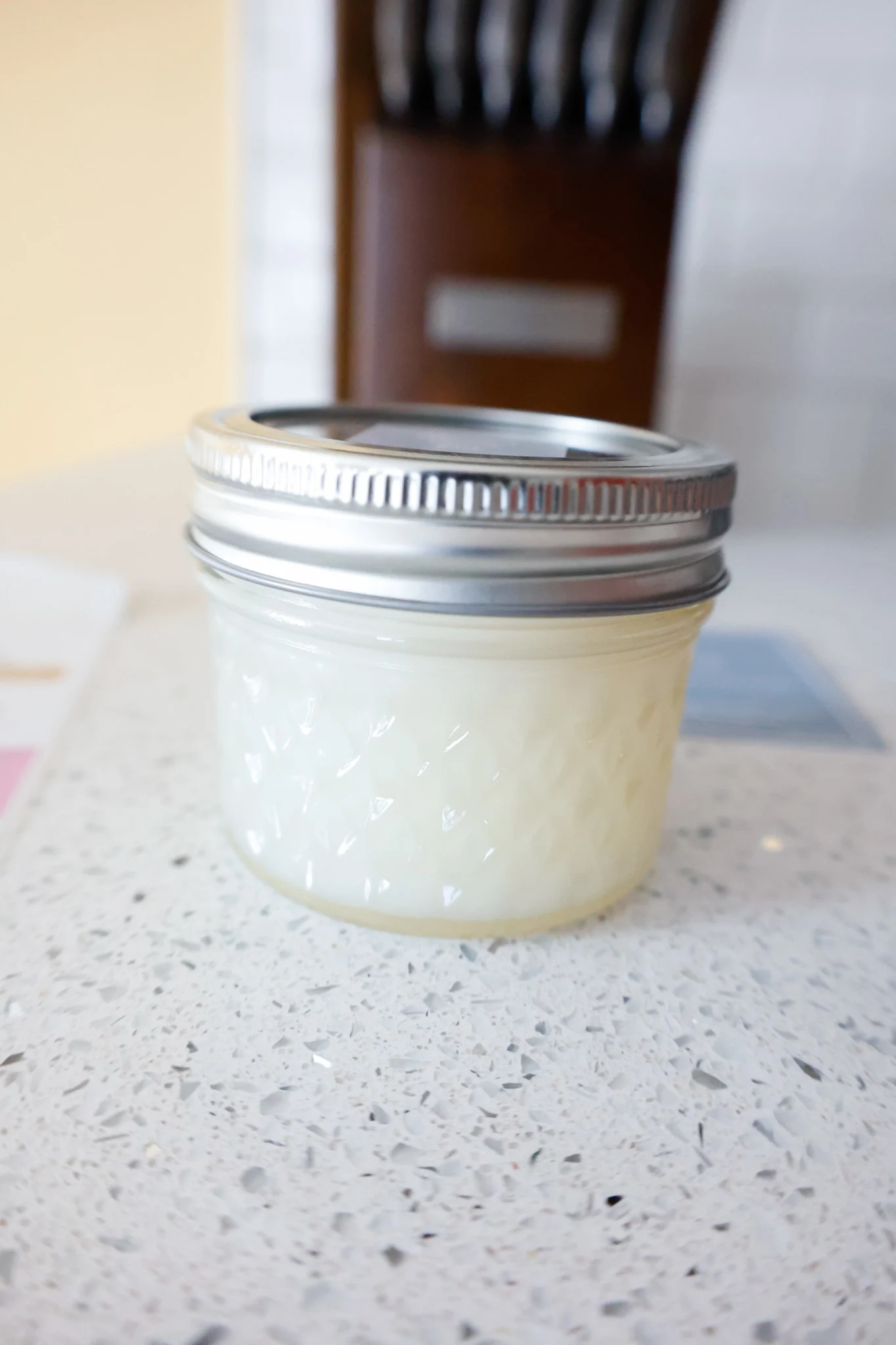 Once it has cooled, place one of the gorgeous sticker labels that come in the recipe box on your jar's lid so you know what is in the jar!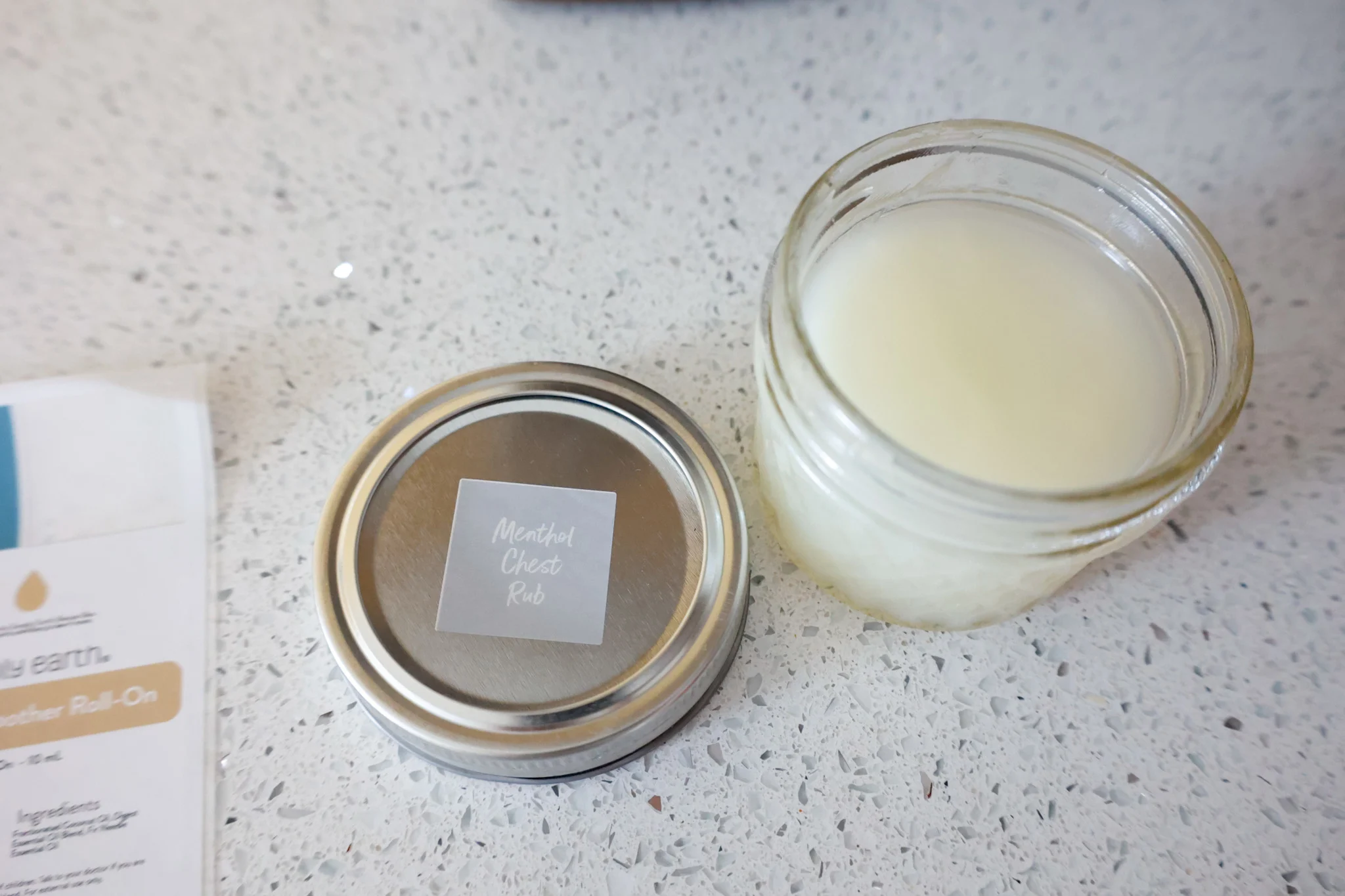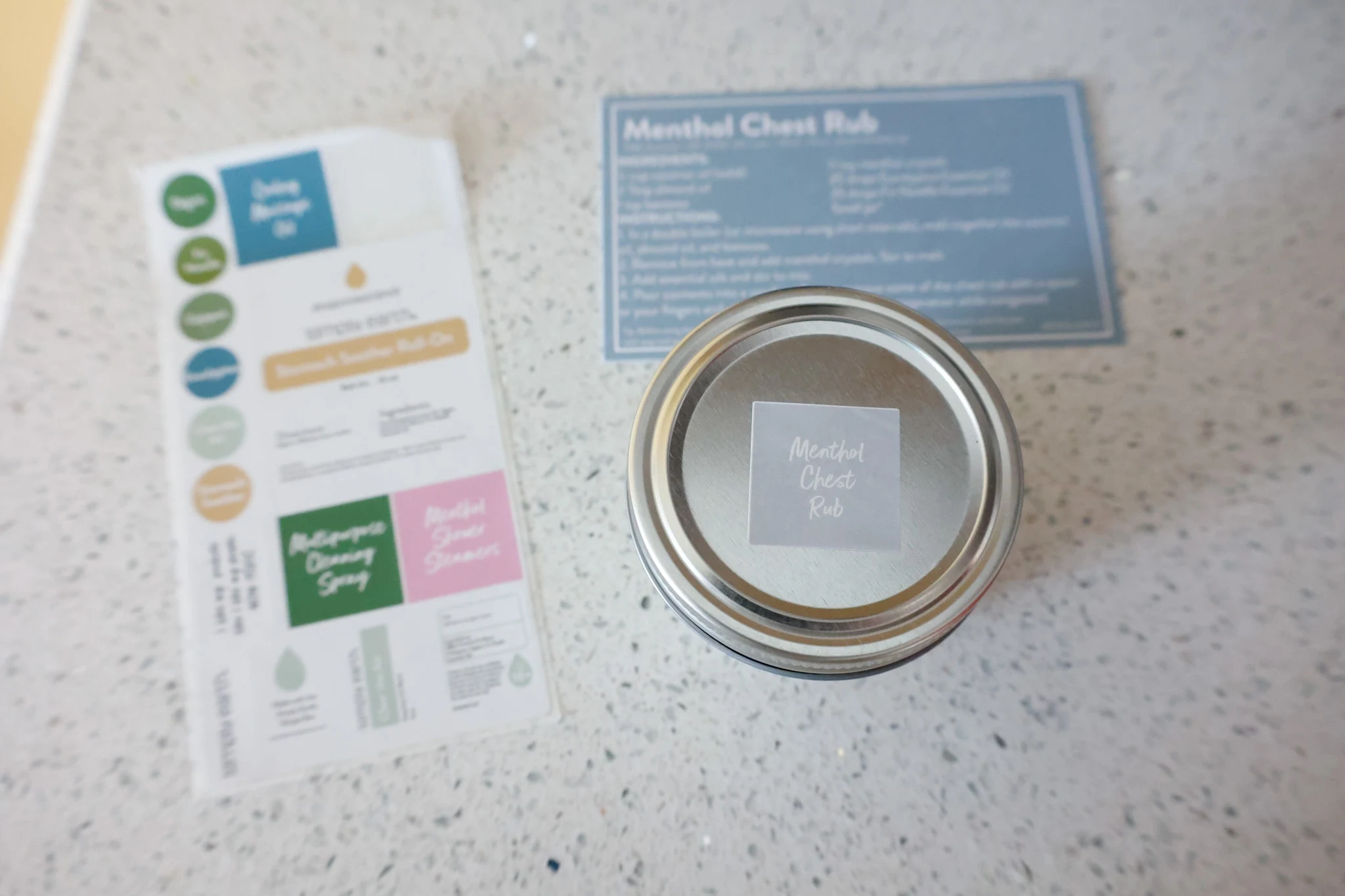 How To Use DIY Chest Rub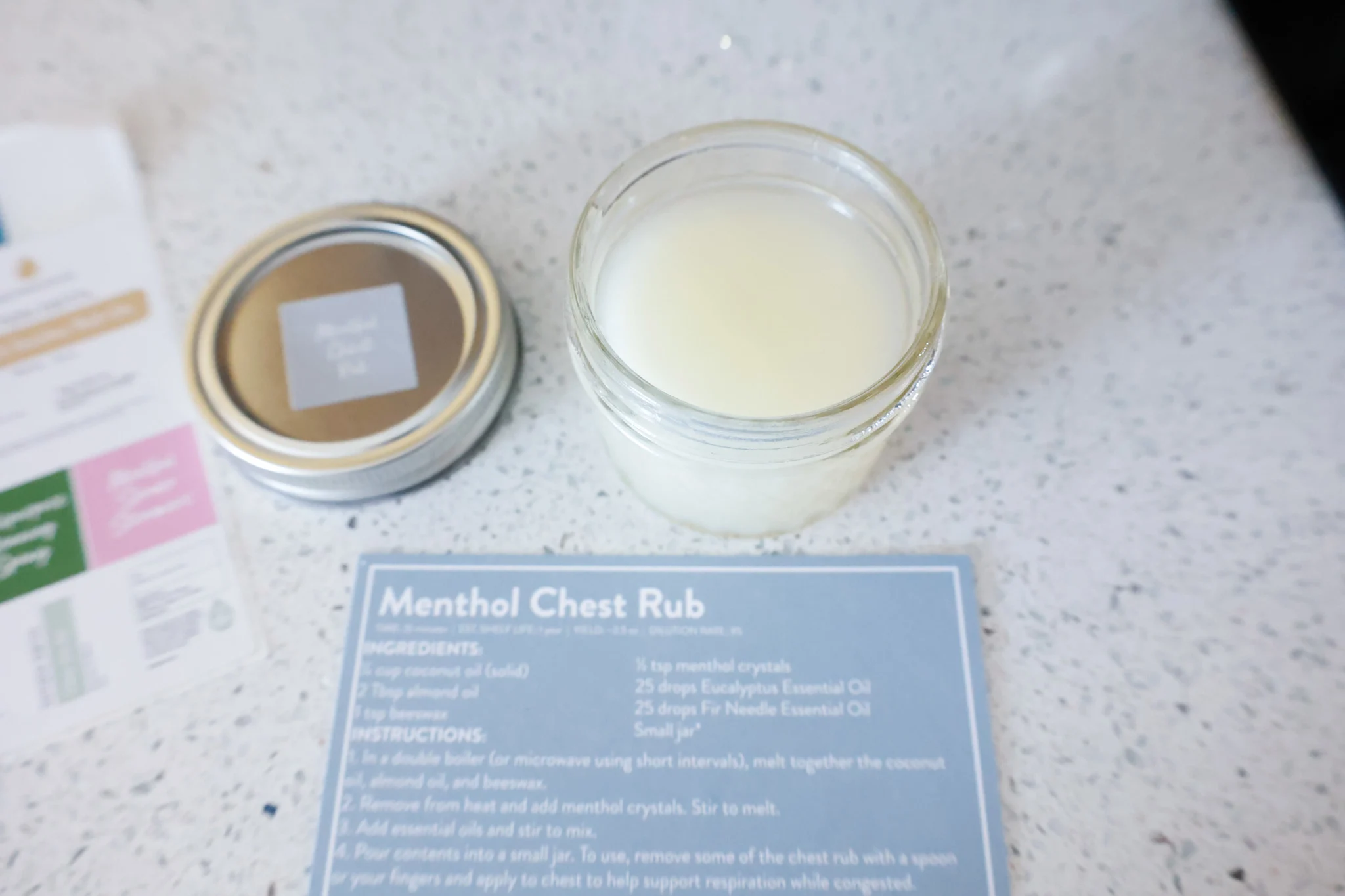 To use your homemade chest rub, use either a spoon or your fingers to grab some of the chest rub from your jar and apply it to your chest.
This essential oil chest rub is so soothing, smells great, and works great at relieving congestion symptoms (in my experience).
It has a shelf life of one year and is considered generally safe for ages 10+.
Be sure to check out the other 5 recipes included in this month's box, and use my affiliate code SAHMFREE to get a free $40 e-gift card to use towards your *next* box or future purchase!
Gift card e-mailed to you after signing up for subscription box.
*Originally published October 2021, last updated January 2022.