Unbox the September 2021 Simply Earth Subscription Box with me…
AFFILIATE CODE: SAHMFREE
---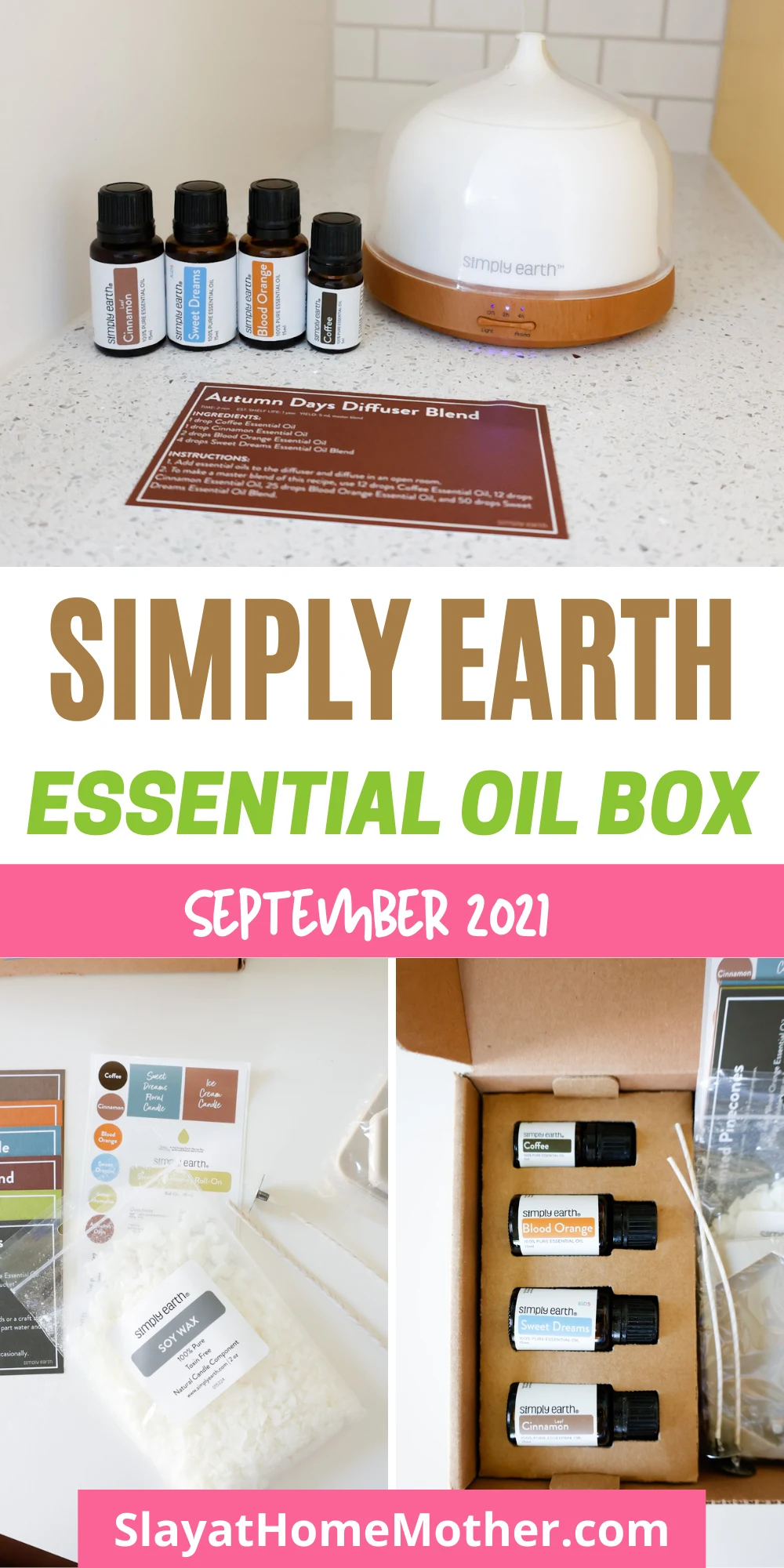 Hi friends!
I'm a little late for this month's Simply Earth recipe box unboxing – we've been on vacation.
Much-needed vaca time, might I say.
Buuuuut I'm back, and I'm excited to share this post with you as it's always one of my favorites to share with my readers.
Simply Earth is a favorite brand of mine, and I'm happy to be collaborating with them.
A non-MLM brand of oils, Simply Earth promises 100% high-quality oils that are 3rd-party GC/MS tested.
They offer individual products to purchase for their customers (like wax, carrier oils, essential oils, etc.), as well as a. monthly essential oil recipe box.
Here are some of the recent Simply Earth unboxings I've done….
August Simply Earth Recipe Box
July 2021 Simply Earth Recipe Box
June 2021 Simply Earth Recipe Box
Reading those recent posts can help you get a good sense of what comes in each month's box.
In this post, I'll be unboxing the September 2021 Simply Earth Recipe Box, and making a recipe from the box with you.
*This post may contain affiliate links, however, all opinions are my own, as always.
What's Included In This Month's Box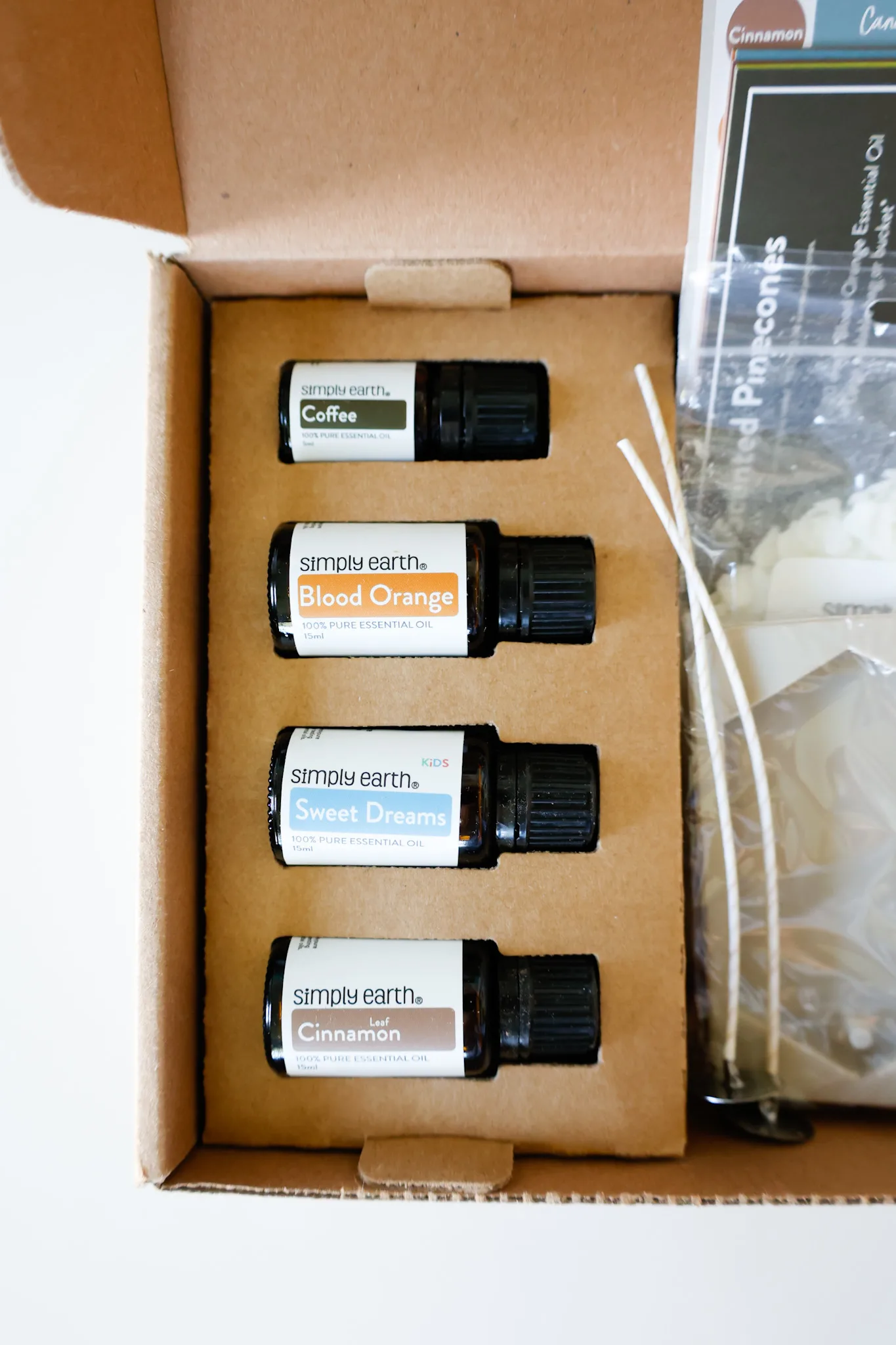 In each Simply Earth recipe box, there are
4 oils
6 DIY recipe cards
extras needed to make the recipes
sticker labels to organize and decorate your essential oil recipes and creations
BIG BONUS BOX (for first-time subscribers)
This month's box includes Coffee essential oil, Sweet Dreams oil blend (more on that below!), Blood Orange essential oil, and Cinnamon essential oil.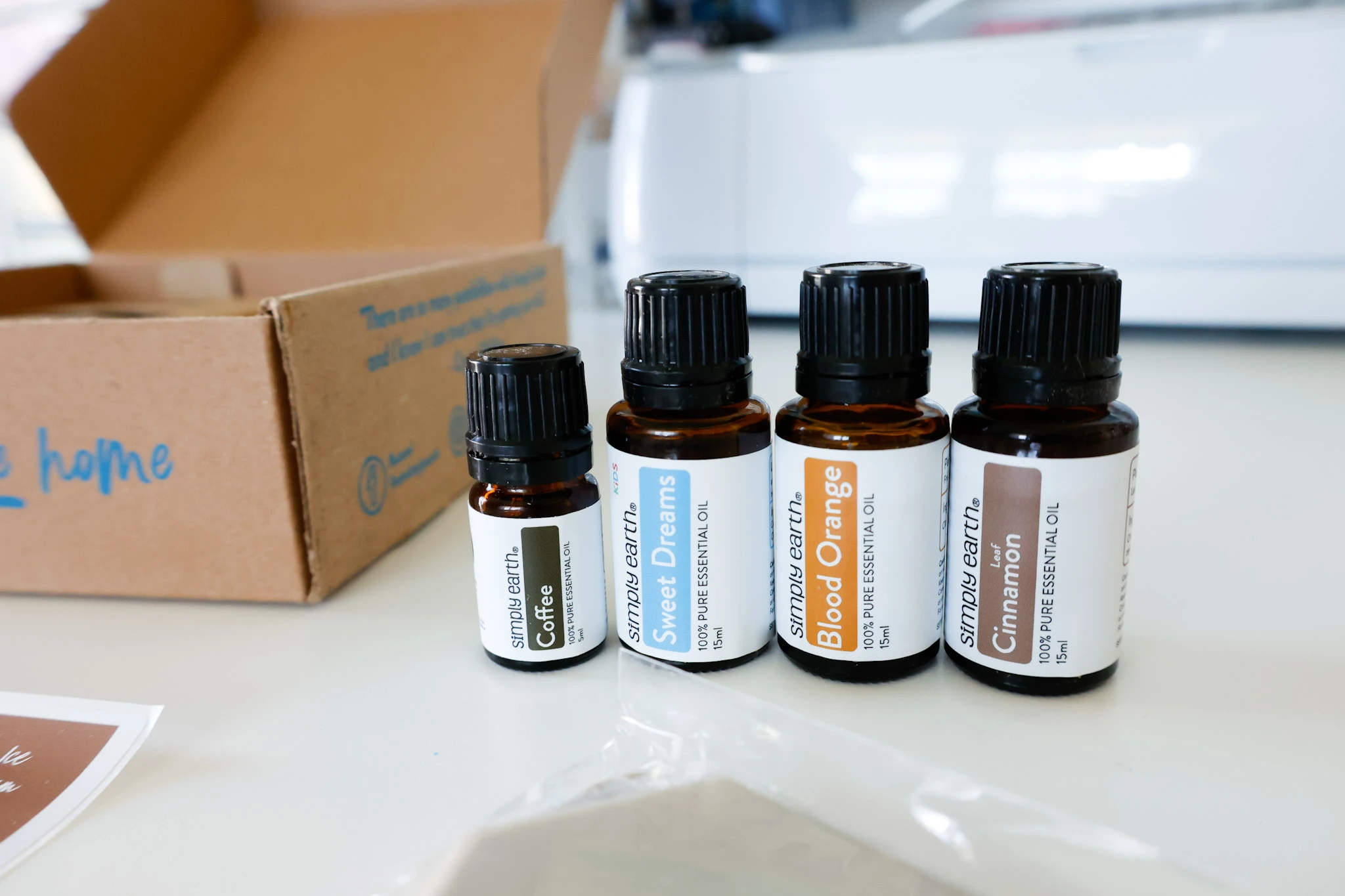 The extras included in the September recipe box are a silicone mold, two braided candle wicks, and soy wax.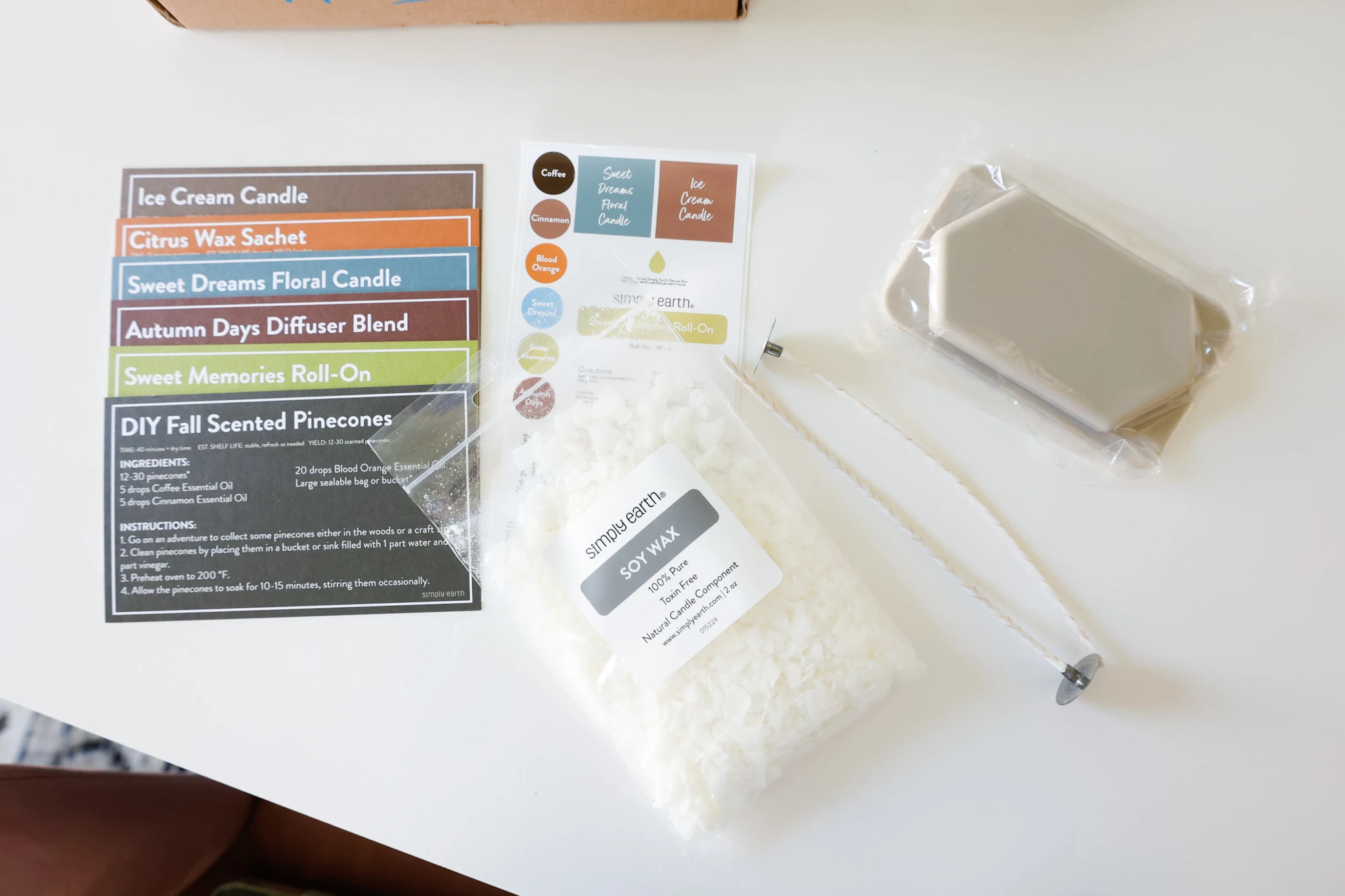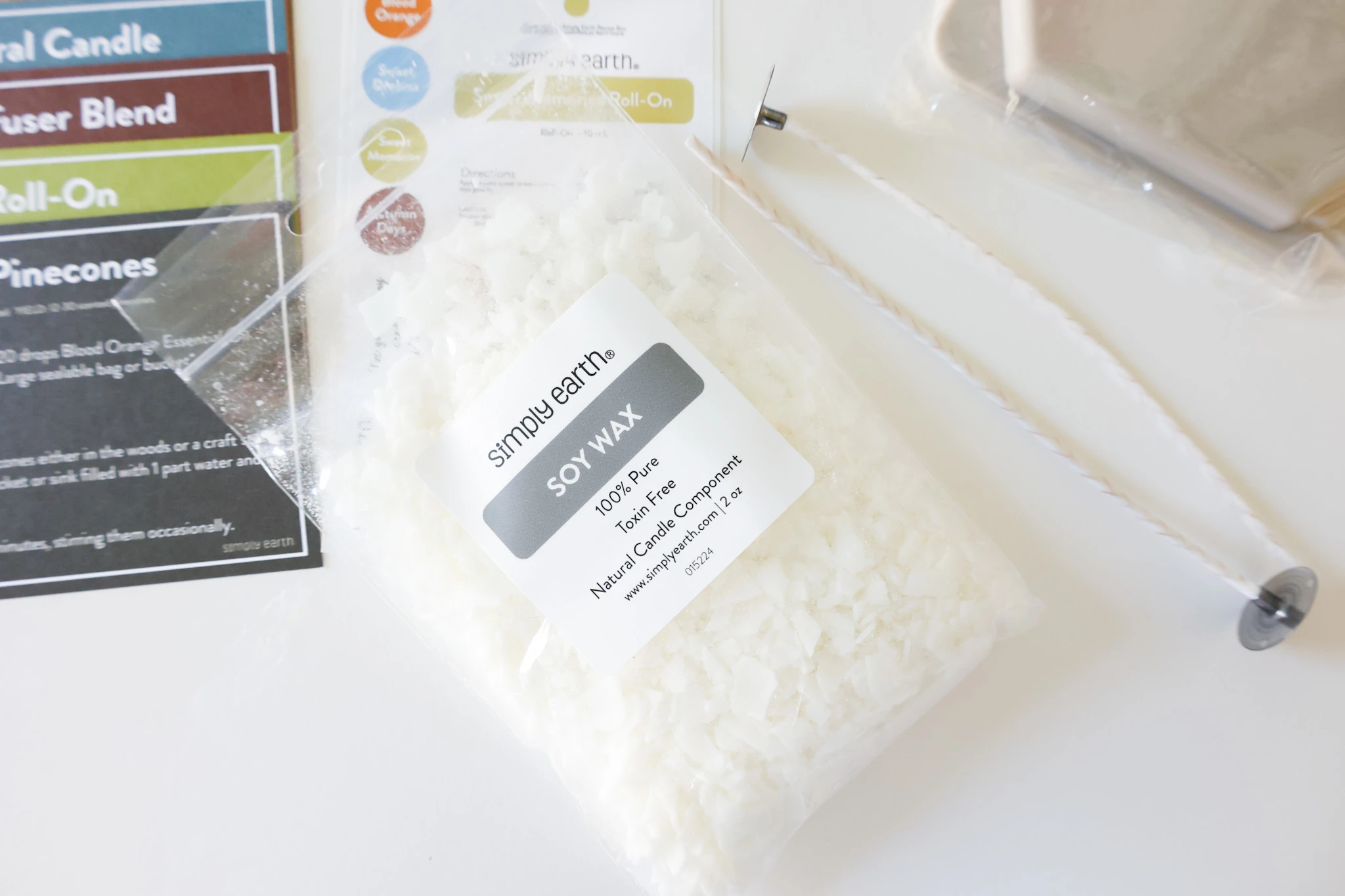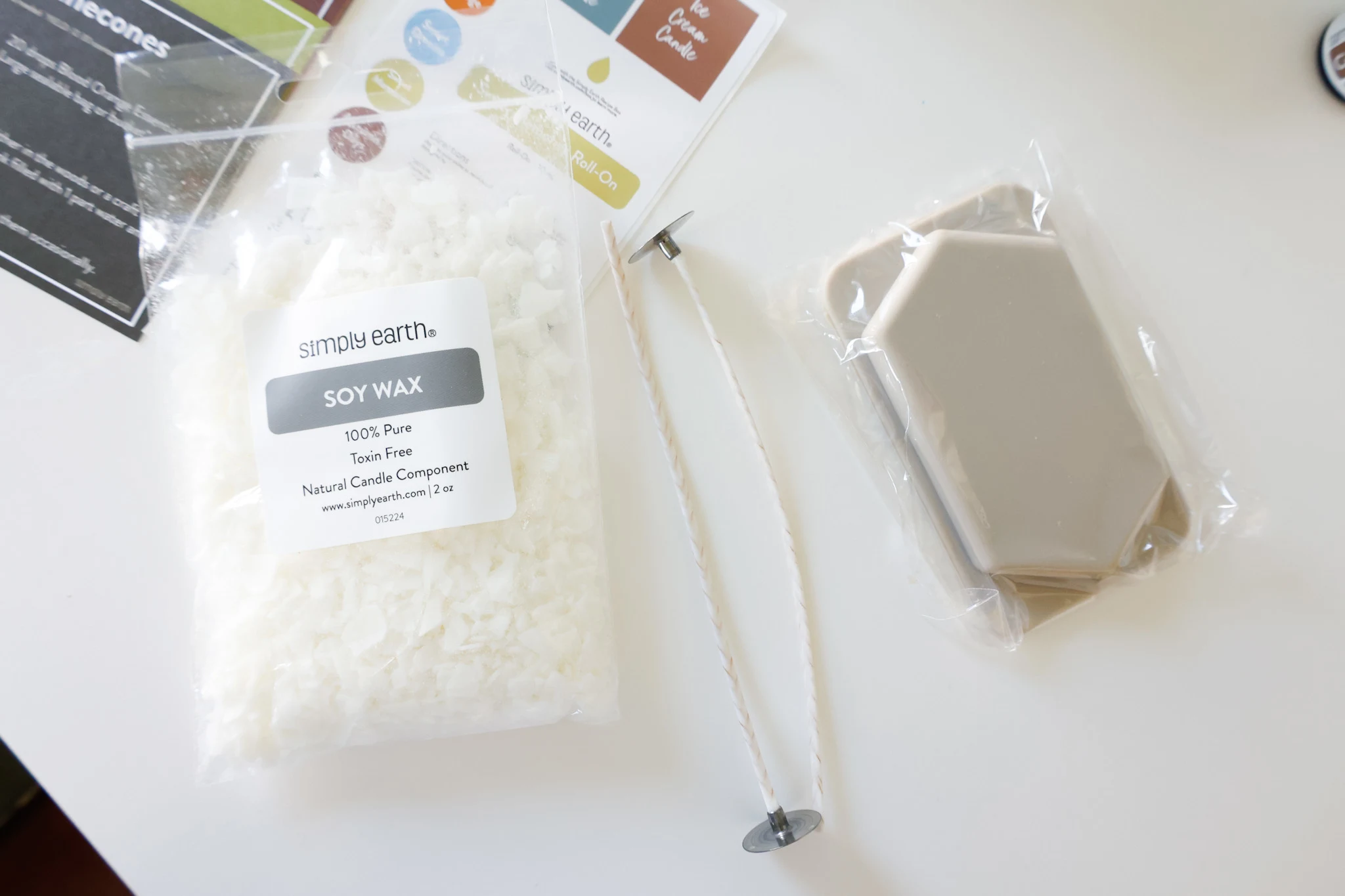 September 2021 Simply Earth Recipes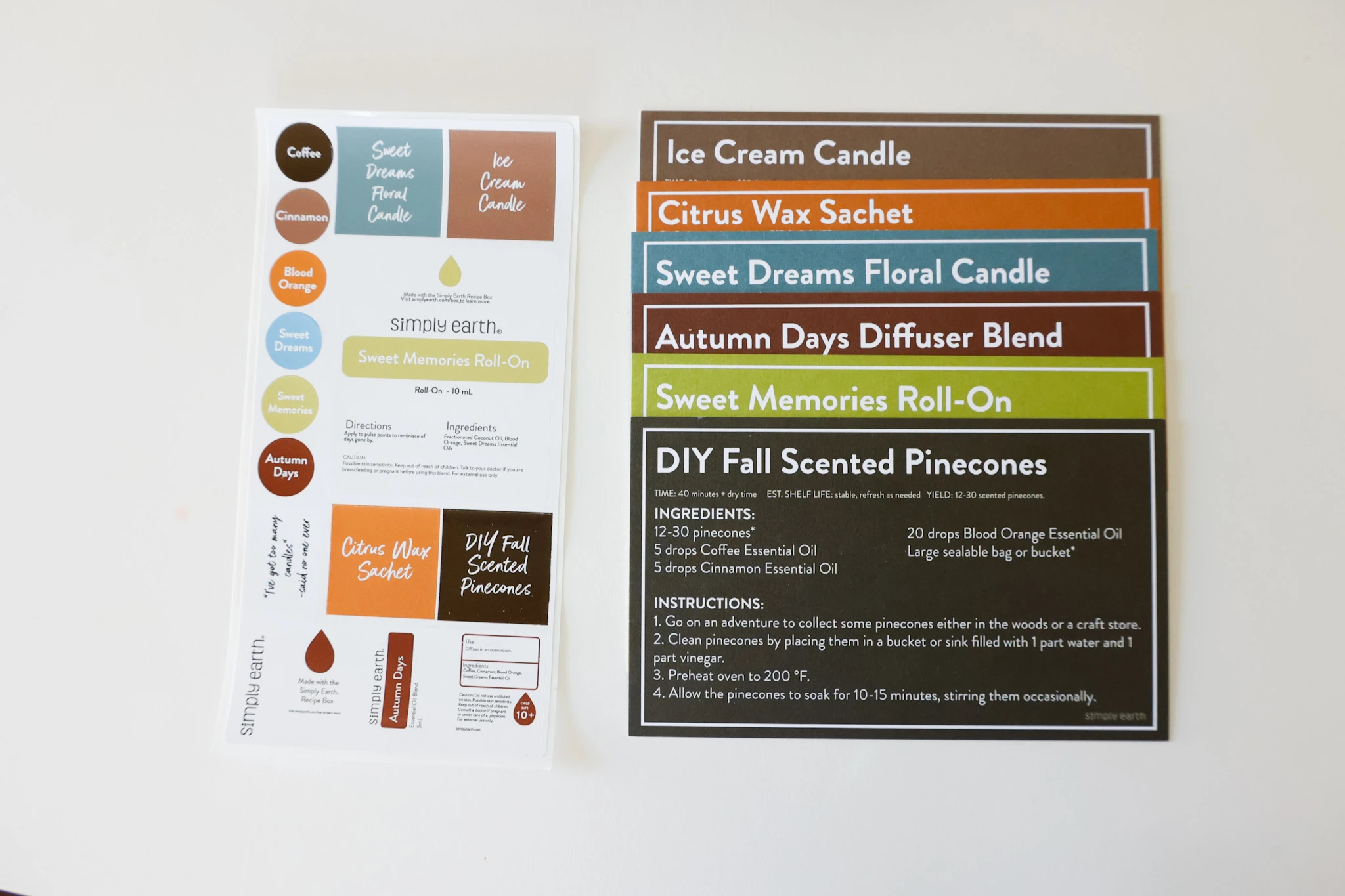 This month's recipe box recipes include:
Ice Cream Candle
Citrus Wax Sachet
Sweet Dreams Floral Candle
Autumn Days Diffuser Blend
Sweet Memories Roll-On
DIY Fall Scented Pinecones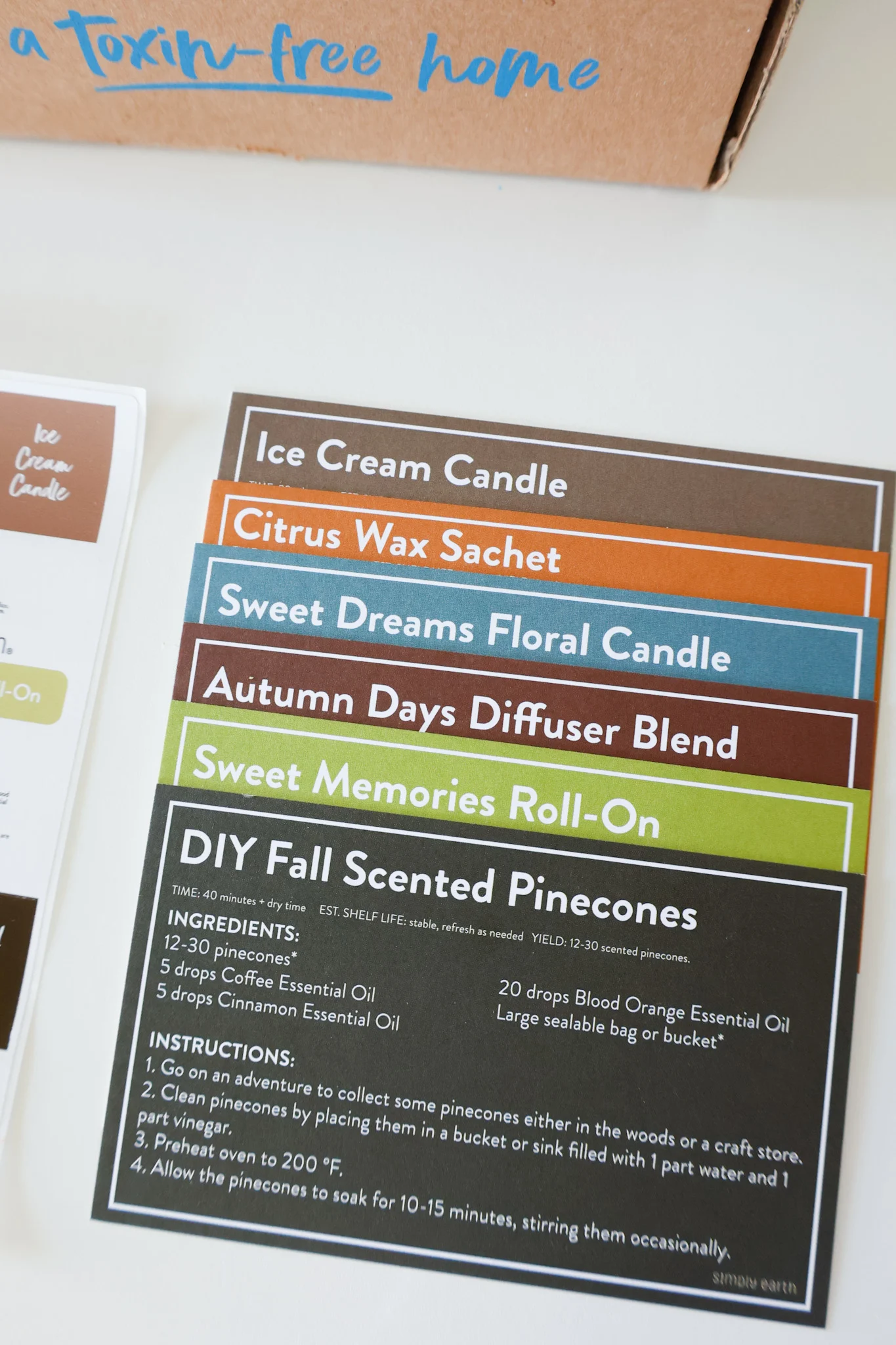 I can't wait to make the fall scented pinecones recipe with my kids this Fall!
We're just waiting on some pinecones to fall down so we can collect them for this recipe.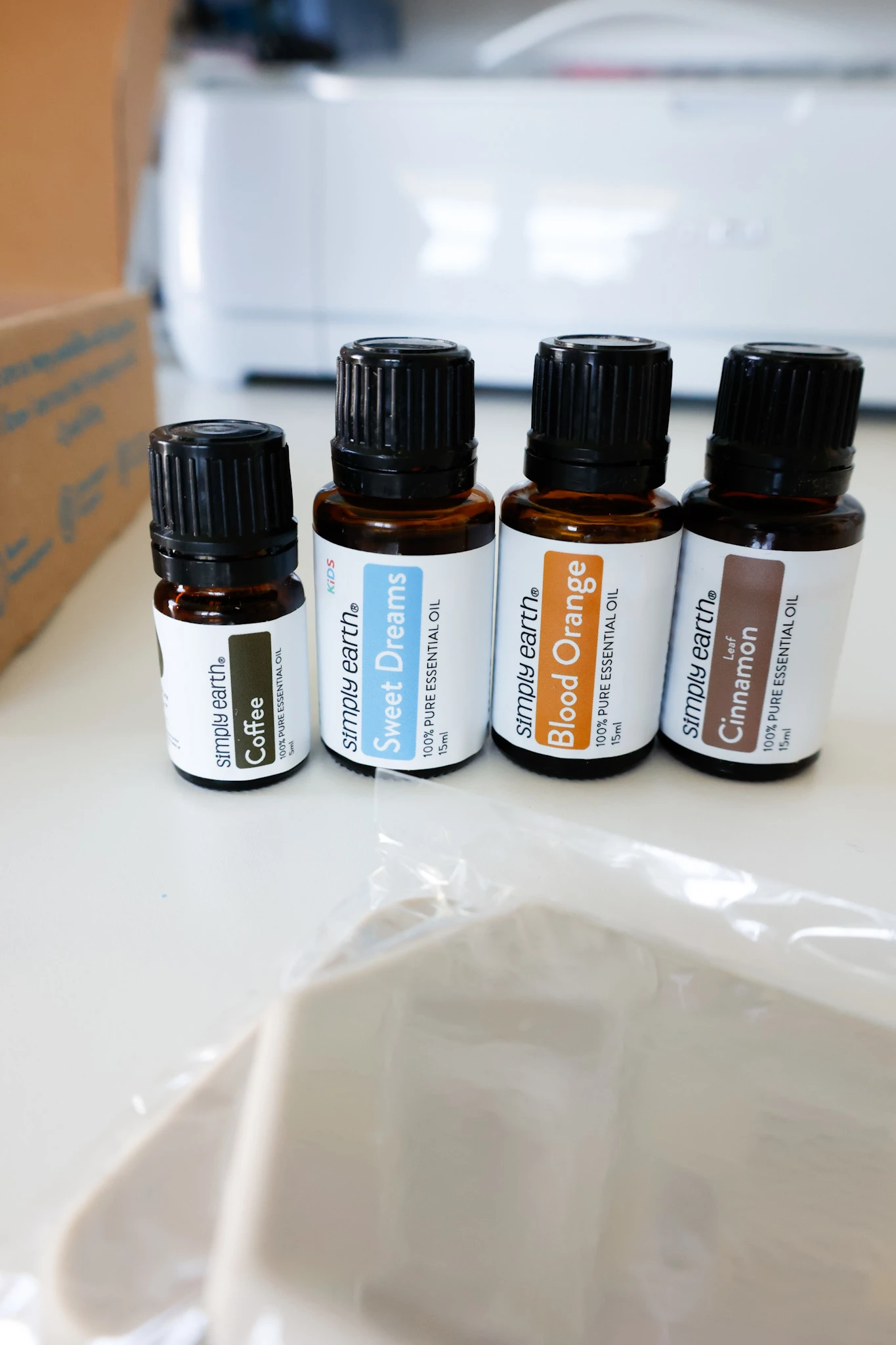 Sweet Dreams Essential Oil Blend
This essential oil blend, included in this month's recipe box, is a blend of Marjoram, Lavender, Cedarwood, Chamomile, and Frankincense.
It is safe to dilute on ages 2+.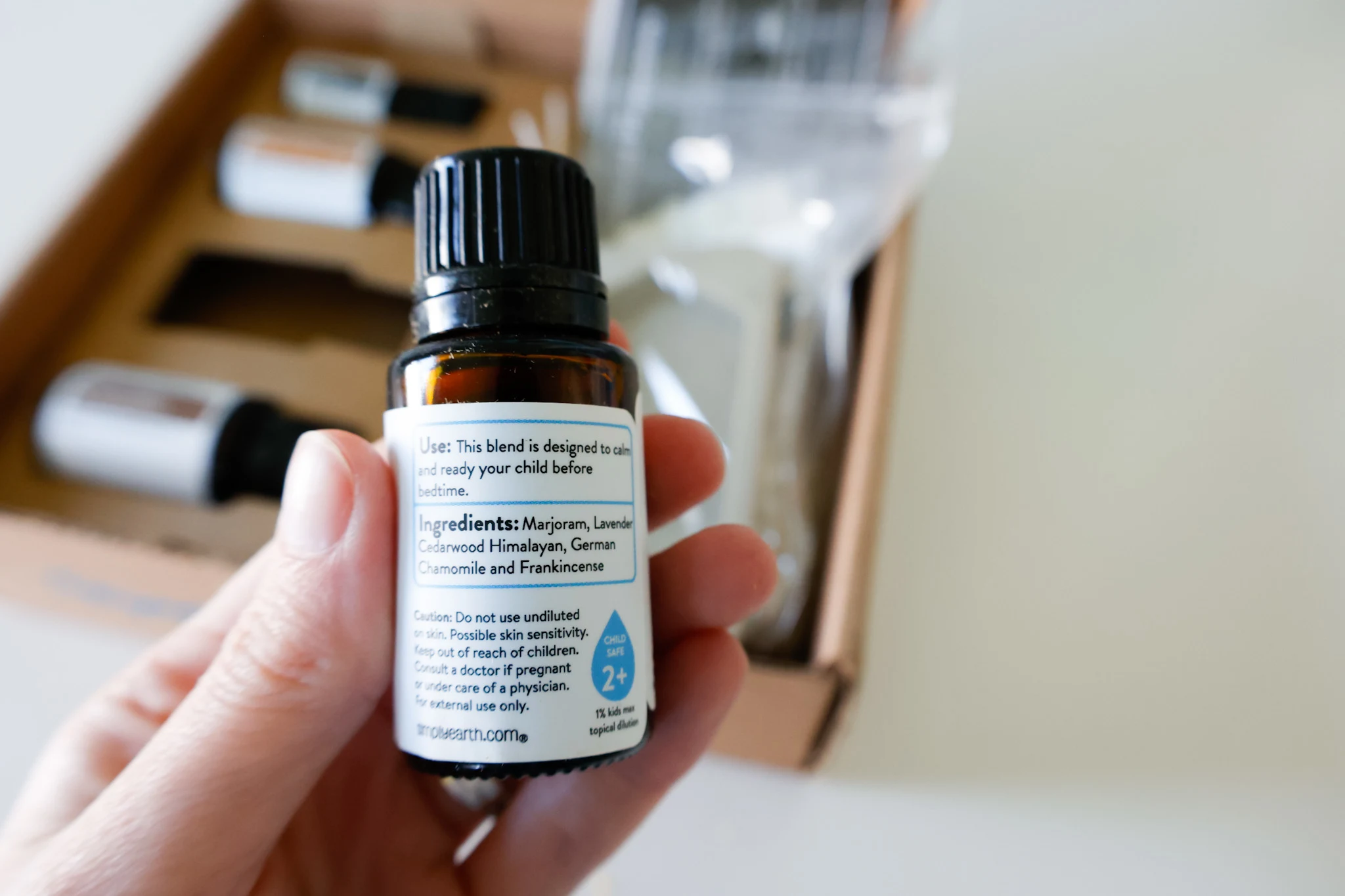 Autumn Days Diffuser Blend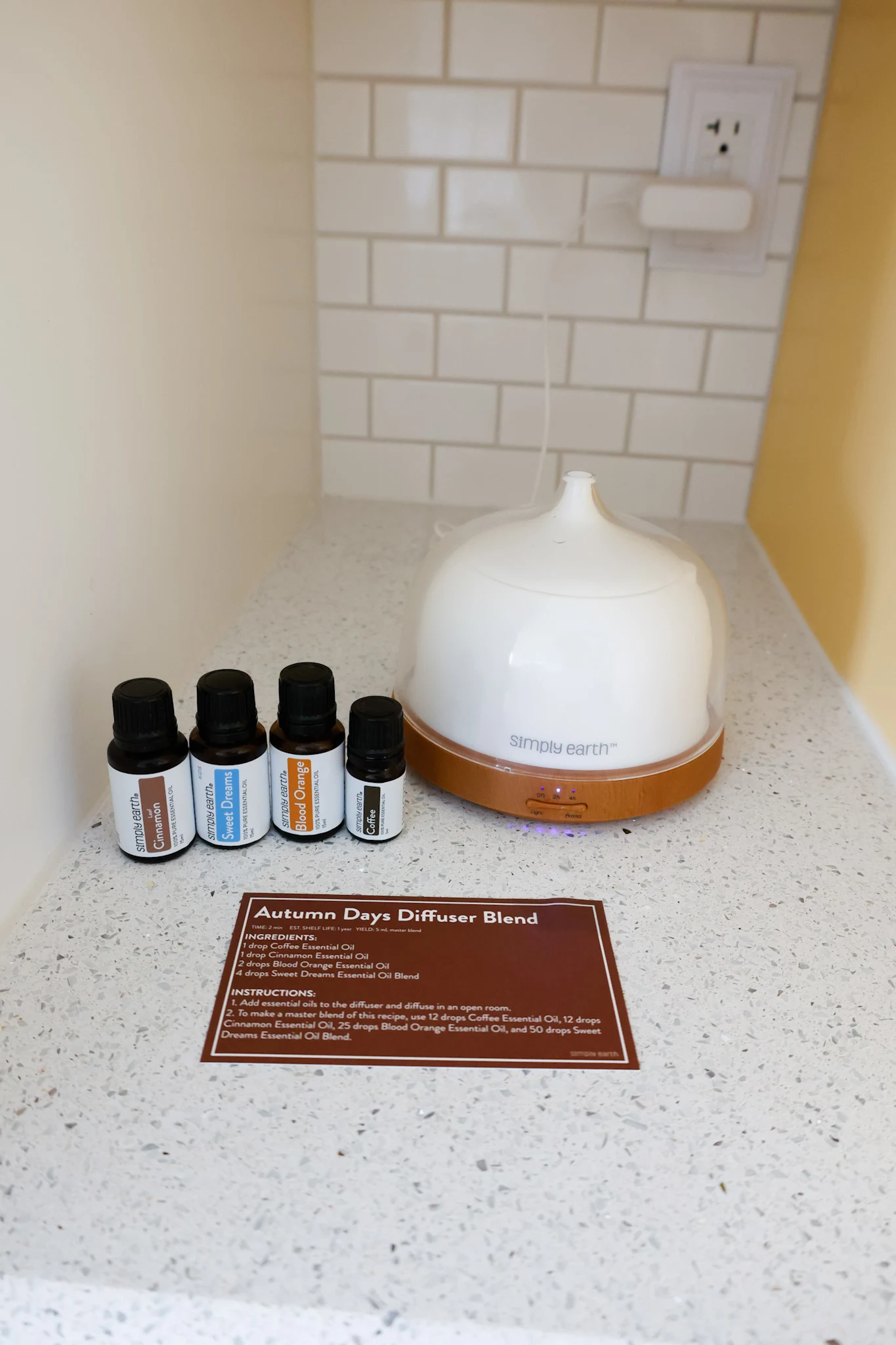 Making my first recipe from this month's box, I decided to try out the diffuser recipe called Autumn Days Diffuser Blend.
This diffuser blend uses all four included oils from the September Simply Earth recipe box.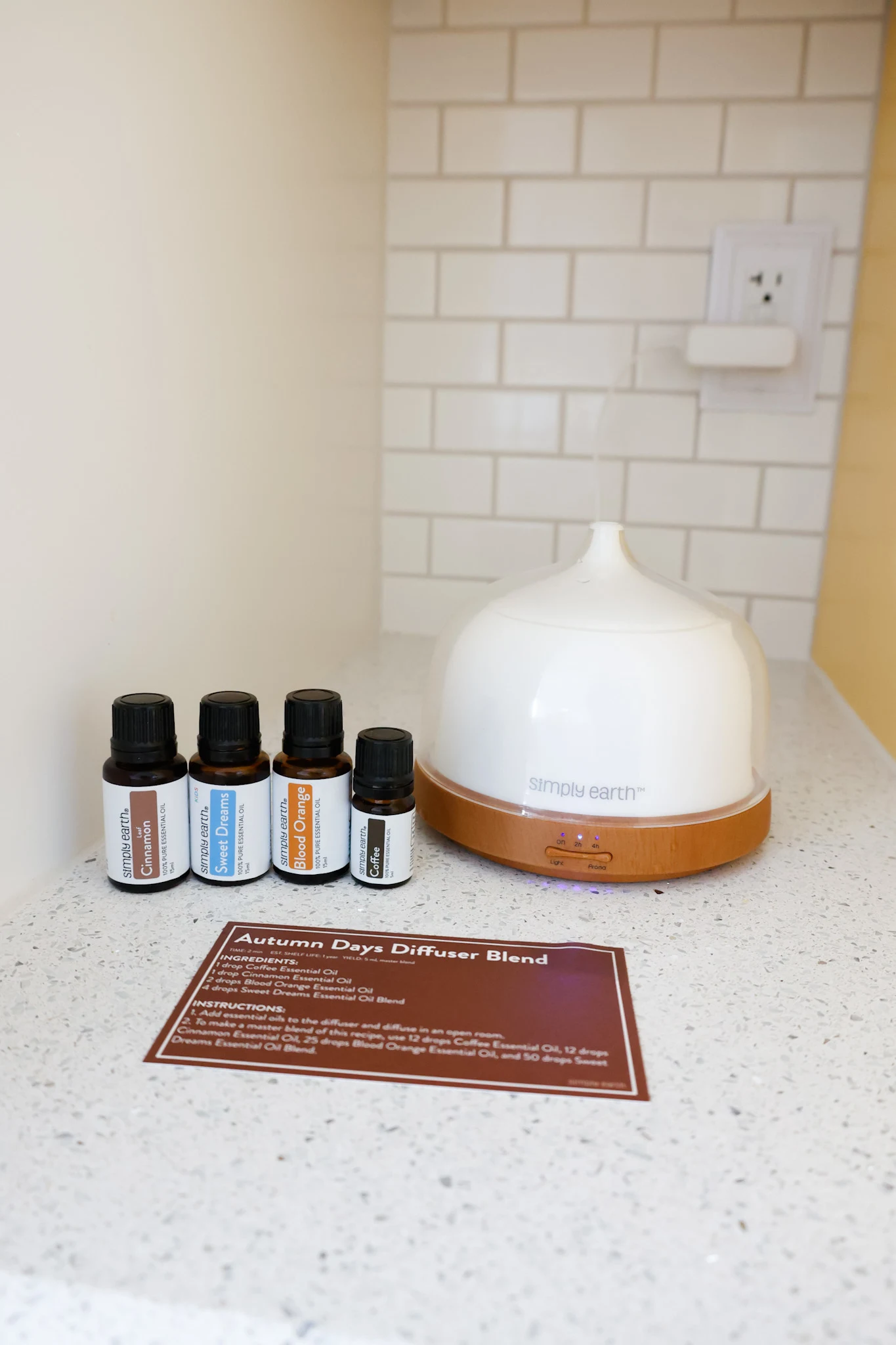 It smells incredible!
1 drop Coffee essential oil
1 drop Cinnamon essential oil
2 drops Blood Orange essential oil
4 drops Sweet Dreams oil blend
I hope you enjoyed this post, I always love sharing Simply Earth unboxings with my readers, and highly recommend Simply Earth as a brand.
They donate 13% of their profits to fight against human trafficking, which is another incredible draw to this brand for me.
Be sure to use code SAHMFREE at checkout to save on your next box (this code gets you a free $40 e-gift card sent to your e-mail after you sign up for your subscription, good to use on SimplyEarth.com towards your next box or a future purchase)!
*Post originally published September 2021, last updated January 2022.