Try these incredible easy Christmas cookie recipes this holiday season – they'll knock your Santa Claus socks right off!
---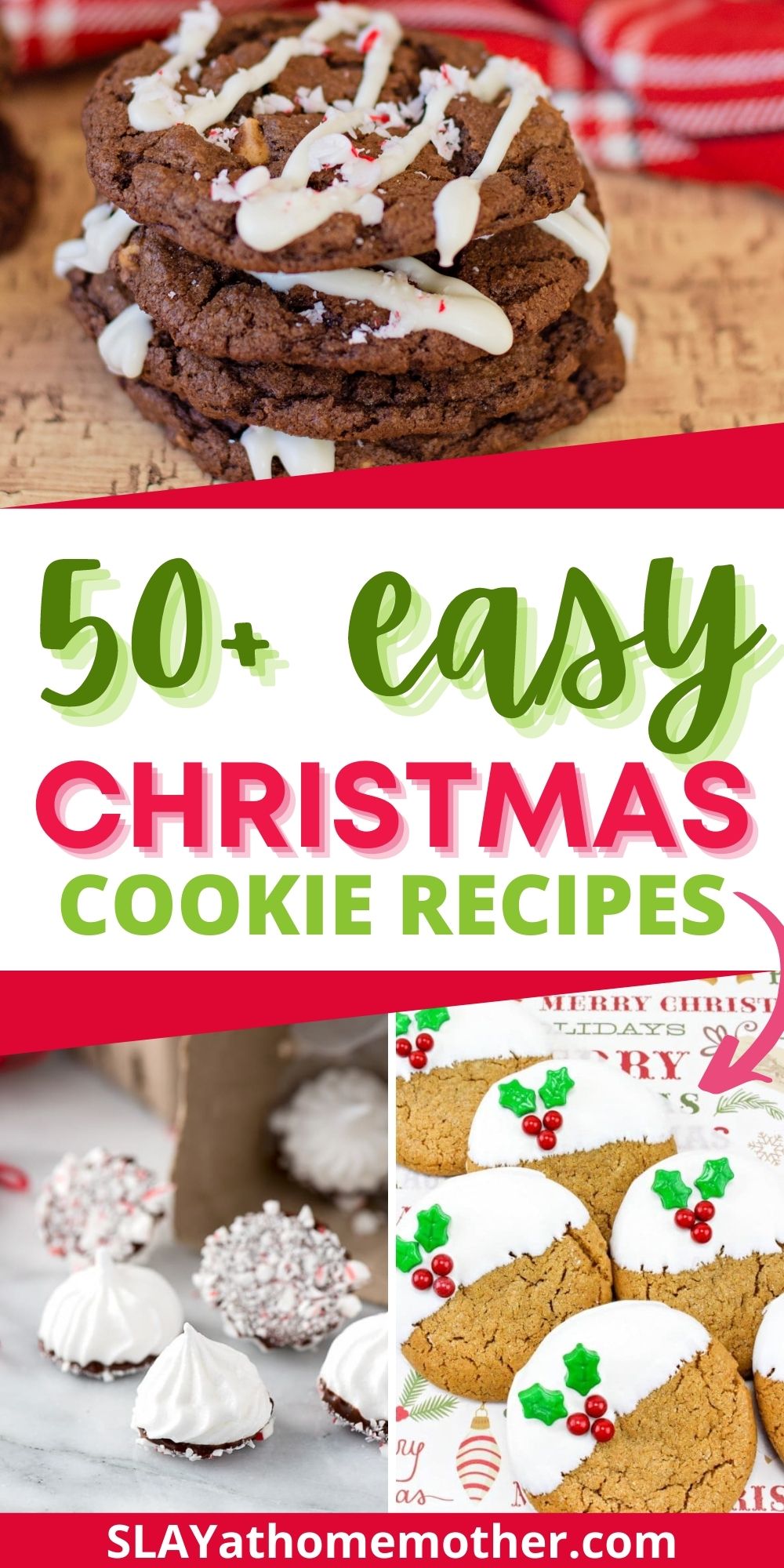 Easy Christmas Cookie Recipes
Just in time for Christmas – these easy Christmas cookie recipes will knock your socks right off!
When I was a young girl (some 30 odd years ago), I used to love Christmas Eve at my parents' house.
My parents always worked on Christmas Eve – they pulled whatever hours they could to make sure our family was never left wanting.
They still work incredibly hard, and although I hated seeing them hit rough patches here and there, it really instilled a strong work ethic in myself.
I will forever thank them for that.
But no matter how hard they worked or how late they came home, they still tried their best to make Christmas as special as possible.
We would spend the rest of the day together doing fun activities, watching movies, or baking together in the kitchen.
Christmas cookies always made their way into the oven!
We strived to recreate a new recipe each year.
Some recipes were really good…
And some we decided not to make ever again, ha!
It's been a tradition that I've always loved, and have even started doing with my own children.
No matter how busy we might be, or what plans we have around Christmastime, we make time for Christmas cookies.
It's a simple family activity that we love to do together.
Each year, we mix up the recipe choice, or we get creative and make our own.
I love that they can look back and remember these holiday nights with a smile on their face.
If you're looking for some easy Christmas cookies recipes with pictures, this post is for you!
Make any of these recipes with your family members this Christmas and add to those memories…
Here are over 50+ of the best Christmas cookie recipes…
Chocolate Peppermint Cookies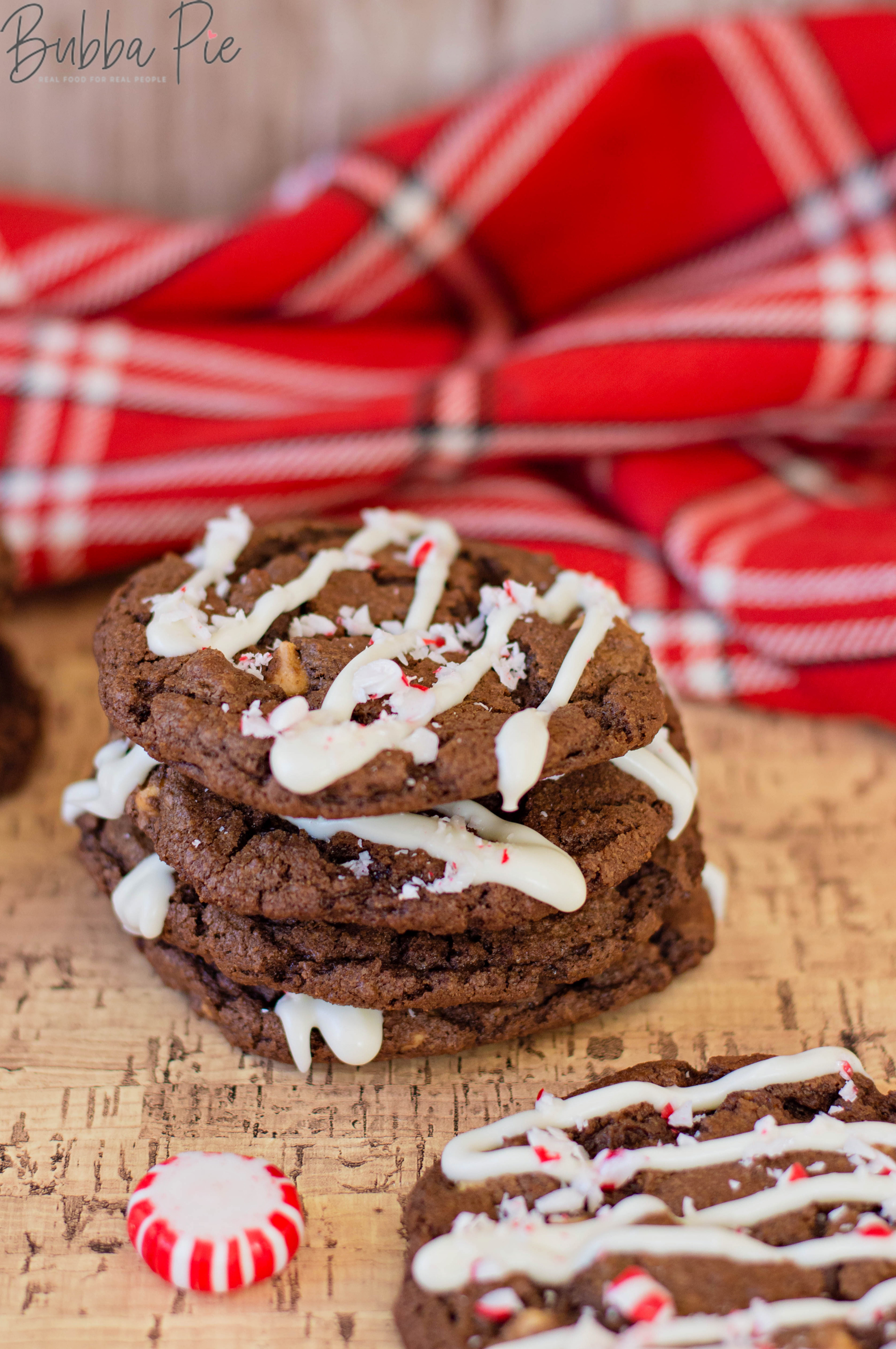 Two amazing worlds collide, chocolate and peppermint, in this amazing and easy Chocolate Peppermint Cookies recipe from Bubba Pie!
Santa Claus Cut Out Cookies
Add in some extra special Santa magic this year with these Santa Claus Cut Out Cookies from Binky's Culinary Carnival.
Gingerbread Cookies
Gingerbread cookies, like this recipe from Baking Beauty, are so much fun to make during the holidays!
Christmas Tree Slice And Bake Cookies
These Christmas tree slice and bake cookies from The Banana Diaries are adorable!
Icelandic Pepper Cookies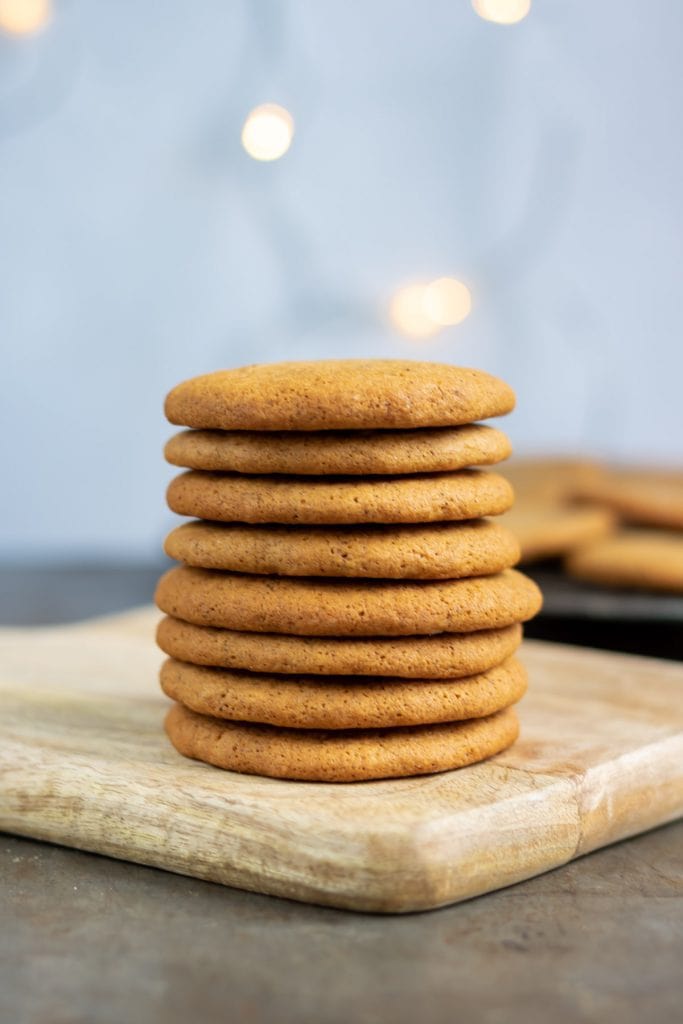 These Icelandic Pepper Cookies from Veggie Desserts are a great easy treat during the holidays.
Florentine Cookies With Dark Chocolate
Dark chocolate lovers, unite! These Florentine Cookies With Dark Chocolate from A Baking Journey look amazing.
Related: 25 Incredible Christmas Sugar Cookie Recipes To Try This Holiday Season
Brownie Reindeer Cookies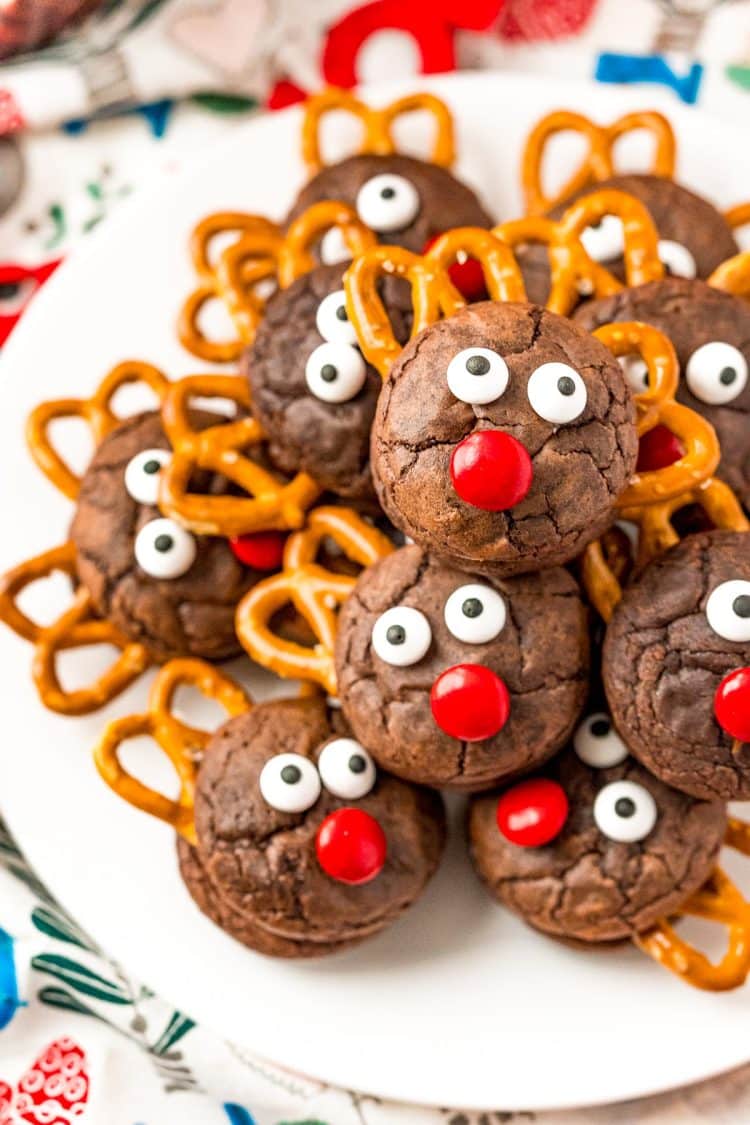 Brownies meet cookies in this adorable Reindeer Cookies recipe from Sugar And Soul! Kids will love decorating their cookies after they've baked and cooled.
You May Also Like: The Holiday Planner (Printable Download)
Cornflake Wreath Cookies
This creative recipe uses cornflakes! Make these easy Cornflake Wreath Cookies with this fun recipe from She Saved.
Chocolate Sultana Oat Cookies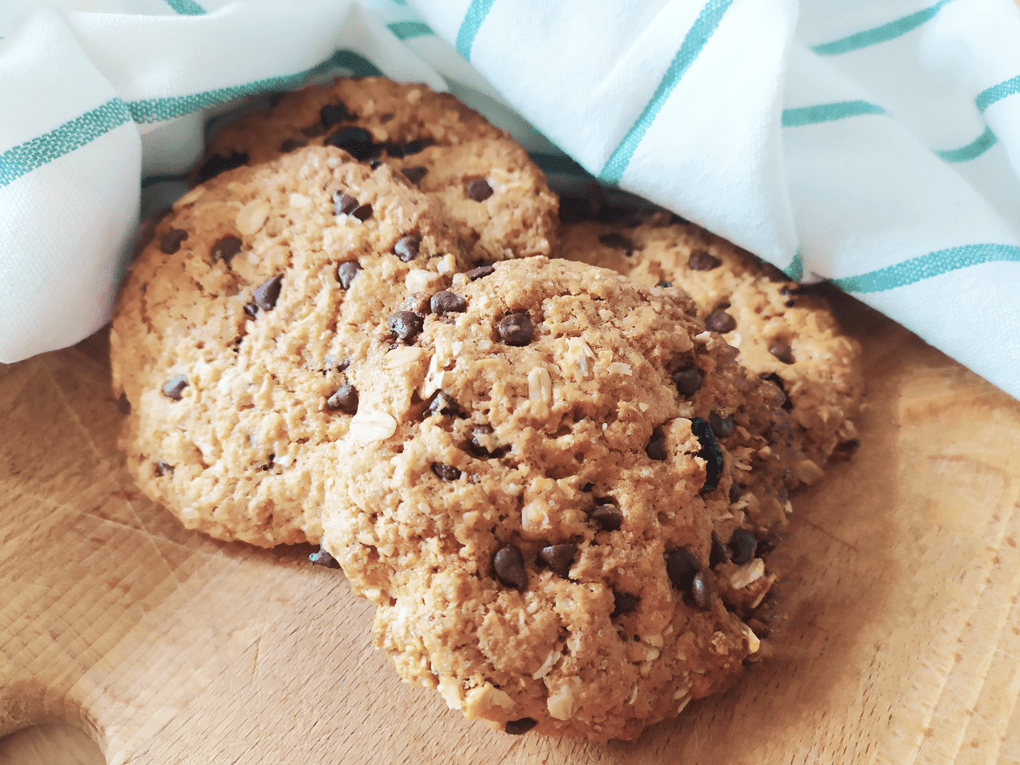 These Chocolate Sultana Oat Cookies from Cucchiarella sound phenomenal!
Snowball Cookies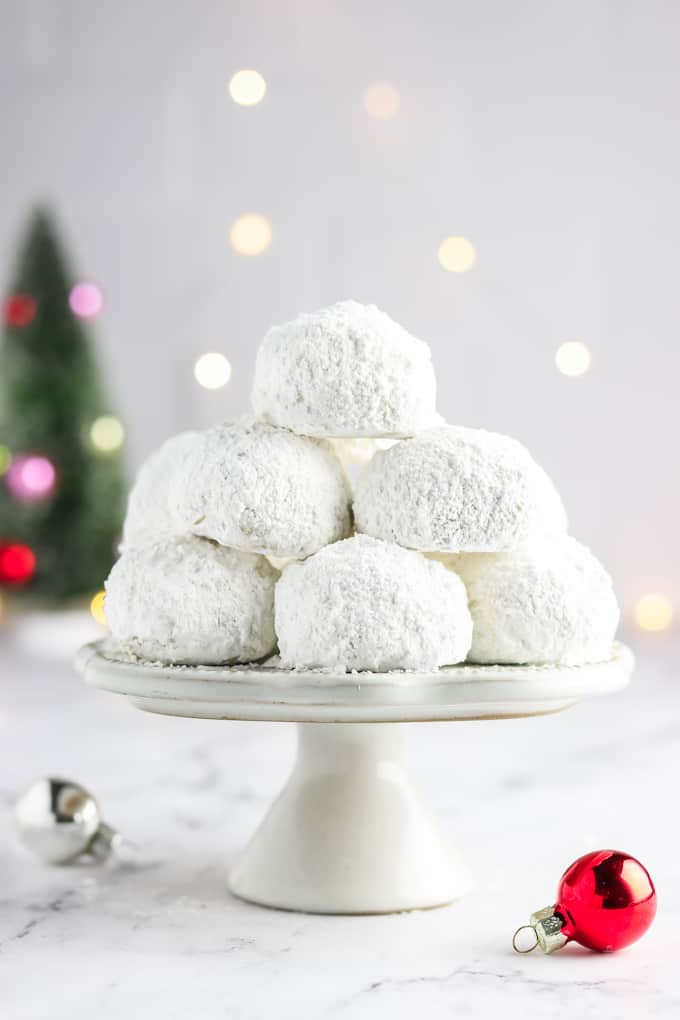 Just for eating, not for throwing! How fun are these vegan Snowball Cookies from Vegan Hugss?!
Chocolate Pizzelle Cookies
Make the batter ahead of time (if you want!) with this easy Chocolate Pizzelle recipe from Saving The Good.
Gingersnap Cookies (Gluten-Free)
These Gingersnap Cookies from Happy Mothering are both crispy and chewy.
Birds Nest Thumbprint Cookies
These unique Birds Nest Thumbprint Cookies from Meals And Mile Markers are fun to make with the whole family! Use your favorite jam or jelly to really make it your own.
Almond Cookies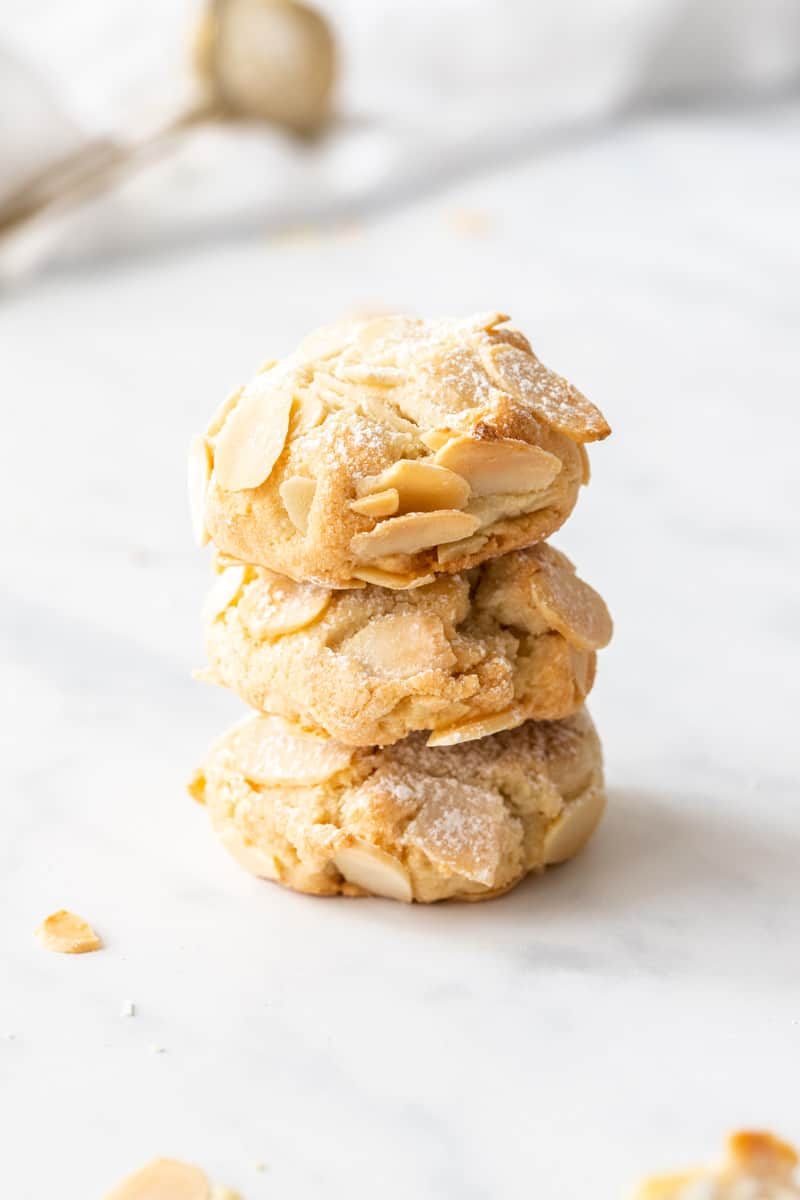 These almond cookies from Its Not Complicated Recipes are both gluten and dairy-free, so they're a perfect choice for families with allergies to consider.
Reindeer Cookies (No Baking Required!)
These Reindeer cookies from Eating On A Dime are so easy to make – no baking required!
Buckeye Cookies
Chocolate and peanut butter never tasted better – try out these incredible Buckeye Cookies from Baking Beauty for a dessert everyone will love.
Double Chocolate Chip Cookies
Double Chocolate Chip Cookies from The Banana Diaries sound incredible, don't they? Extra chocolate for me, please!
Brownie Cookies
These brownie cookies from Homemade And Happy look amazing!
Vegan Gingerbread Cookies
These snowflake-shaped gingerbread cookies from A Plantiful Path look so fun! You can let the kids have fun decorating their own snowflakes for a unique and fun holiday treat.
Greek Cookies With Powdered Sugar – Kourabiedes
These almond shortbread cookies from Recipe Pocket are so fun and easy to make!
Chocolate Mint Truffle Cookies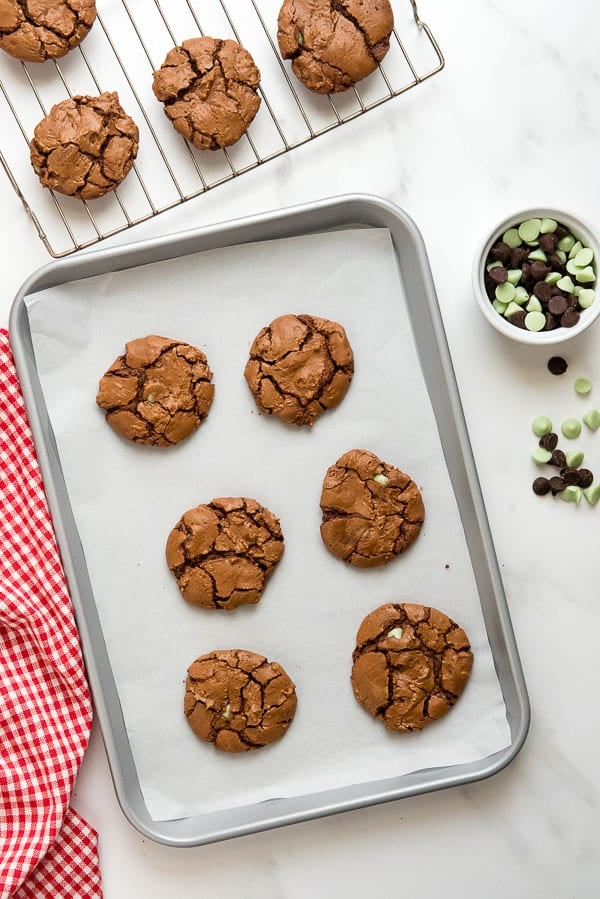 Perfect for the holidays, these Chocolate Mint Truffle Cookies from Boulder Locavorehttps://centslessdeals.com/ spritz-cookies/ have a crunchy exterior and a chewy center!
Holiday Spritz Cookies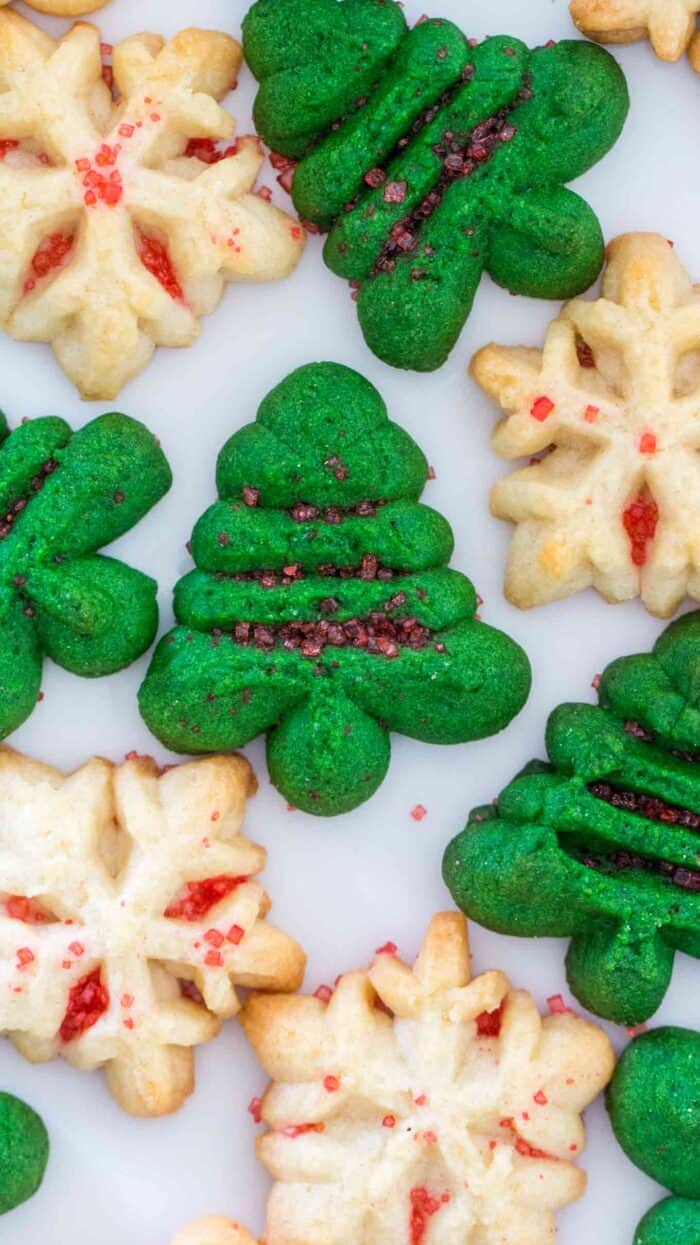 These Spritz Cookies from Centsless Deals can be made into any holiday shape you choose.
Easy Ornament Cookies
In the mood for easy Christmas cookies but don't have a lot of time? Try these simple Ornament Cookies from Savvy Saving Couple.
Candy Cane Kiss Cookies
This easy cookie recipe from Desserts On A Dime is a great one to make with the whole family!
Chocolate Ginger Crinkles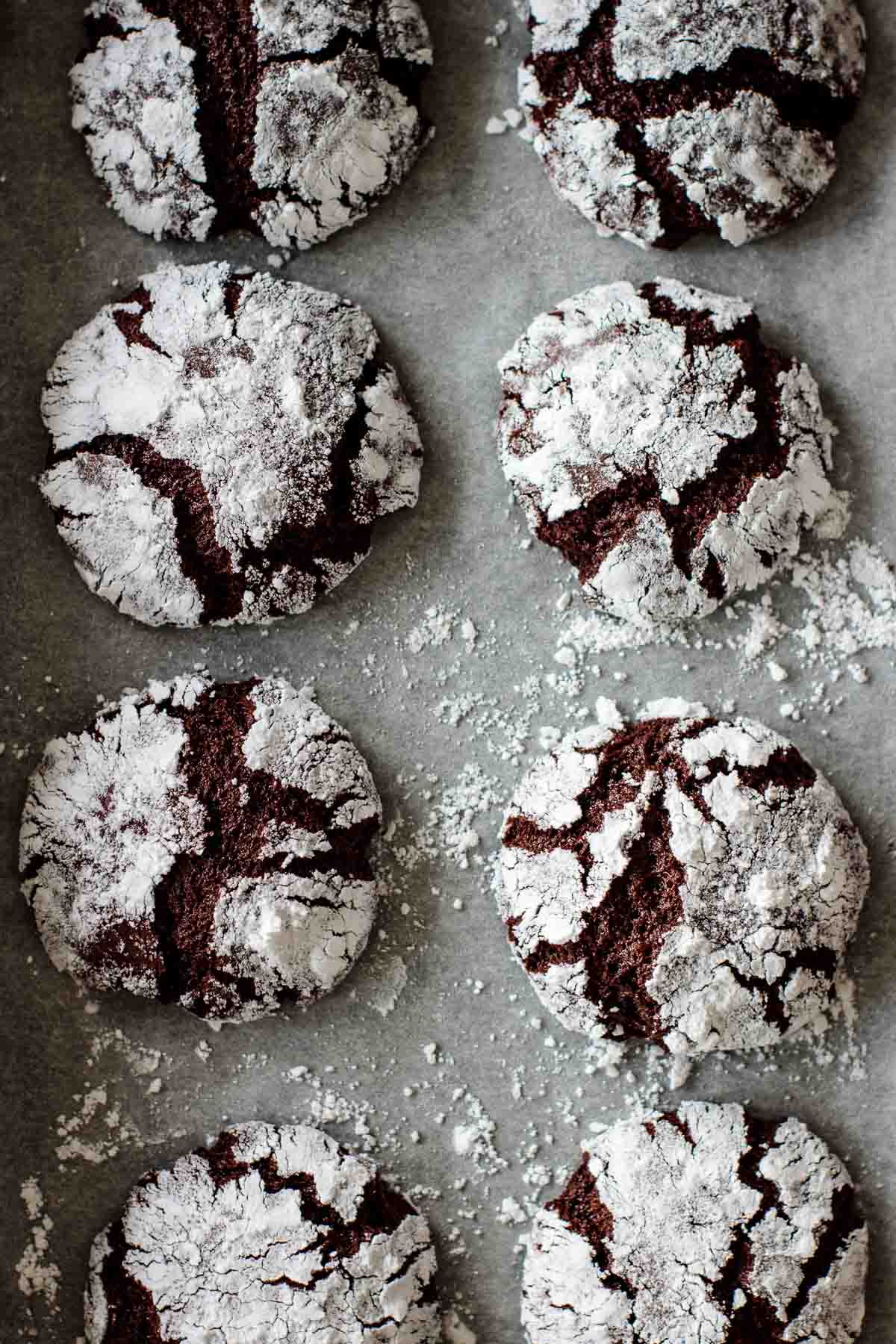 If you like thick and fudgy cookies, this Chocolate Ginger Crinkles recipe from Milk And Pop is just for you.
Crunchy Christmas Cookies
Make some crunchy Christmas cookies from Meals And Mile Markers this holiday season for a fun and delicious treat.
Orange Shortbread Cookies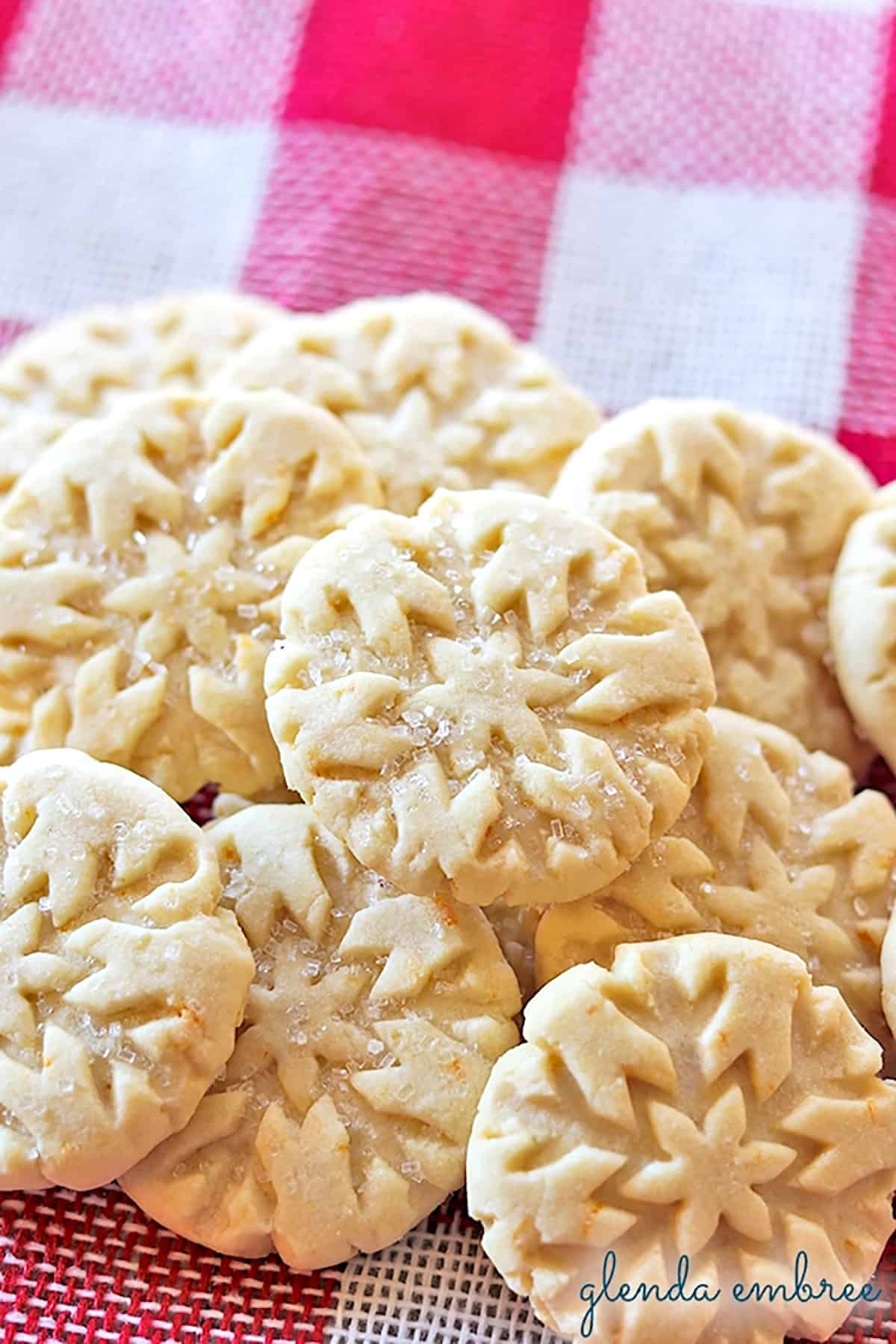 With a hint of citrus without all the sugar, these Orange Shortbread Cookies from Glenda Embree are a delight during the holidays!
Cherry Balls
Try these delicious Cherry Balls from Bacon Is Magic for an out-of-the-box Christmas cookie.
The Best Christmas Cookies Ever
Self-proclaimed to be the best Christmas cookies ever, this recipe from Military Family of 8 is sure to have everyone wanting seconds.
Eggnog Cookies
These Eggnog Cookies with eggnog cream cheese frosting from Spend With Pennies is a perfect Christmas cookie recipe!
Grinch Crinkle Cookies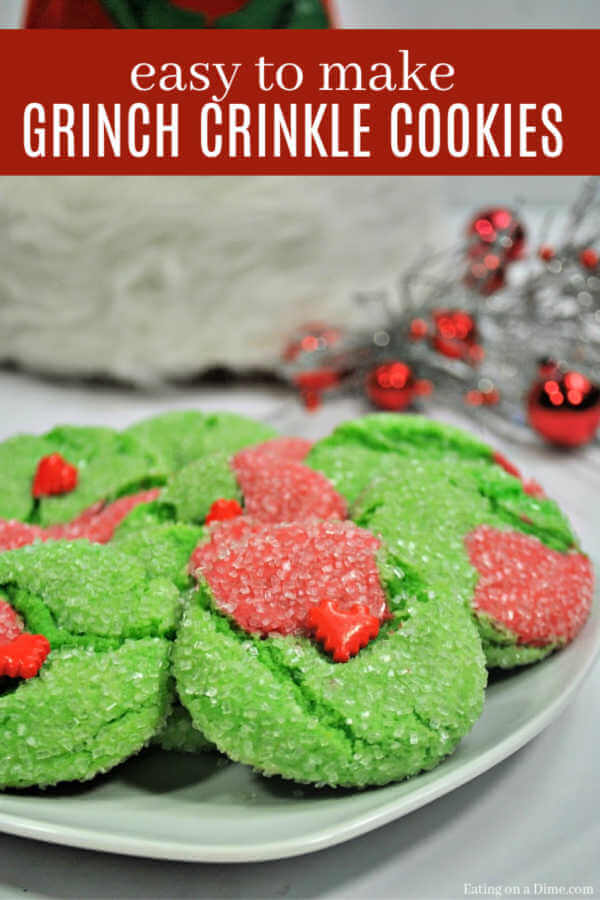 `
Channel the Grinch and his growing heart while making these adorable Grinch Cookies from Eating On A Dime.
German Iced Spice Cookies (PFEFFERNÜSSE)
Packed full of cinnamon, cloves, allspice, ginger, and even a bit of pepper, these German Iced Spice Cookies from Mission Food are perfect or spice lovers.
Vanilla Pudding Cake Cookies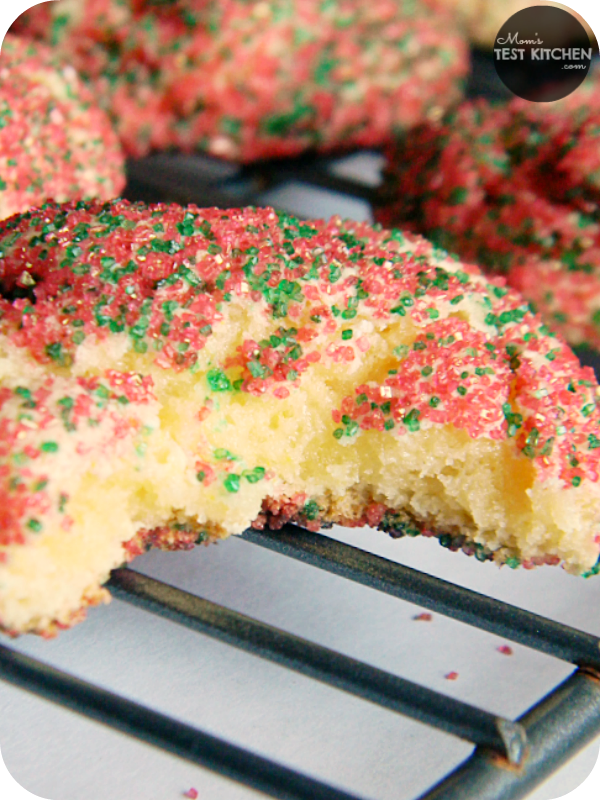 Made with cake mix and vanilla pudding, these delicious Vanilla Pudding Cookies from Moms Test Kitchen are sure to be a crowd-pleaser!
Chocolate Peppermint-Dipped Meringues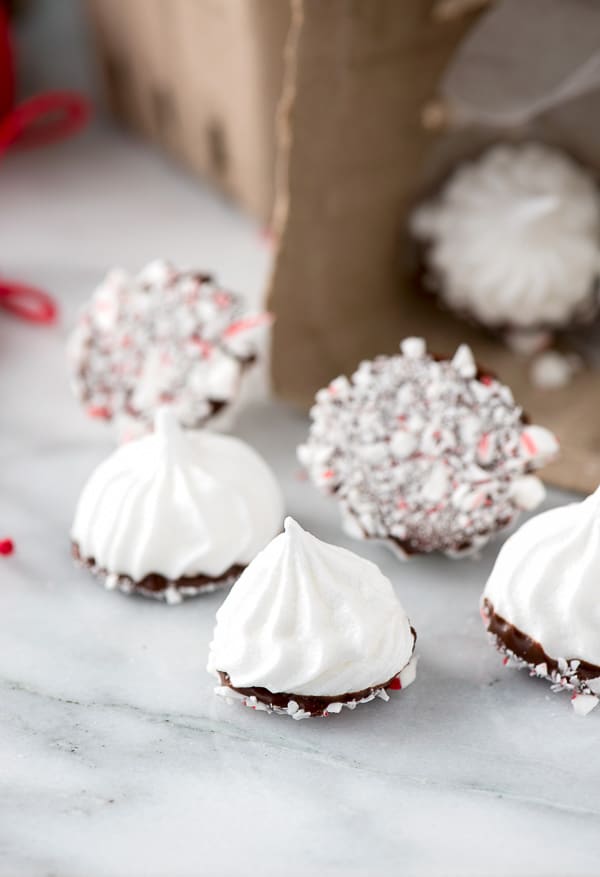 https://boulderlocavore.com/ chocolate-peppermint-dipped-meringues
Chewy Ginger Molasses Cookies
https://www.scrappygeek.com/ ginger-molasses-cookies-chewy/
Stained Glass Window Cookies
These beautiful Stained Glass Window Cookies from The Holy Mess are made with jolly ranchers!
Gingerbread Yule Log Cookies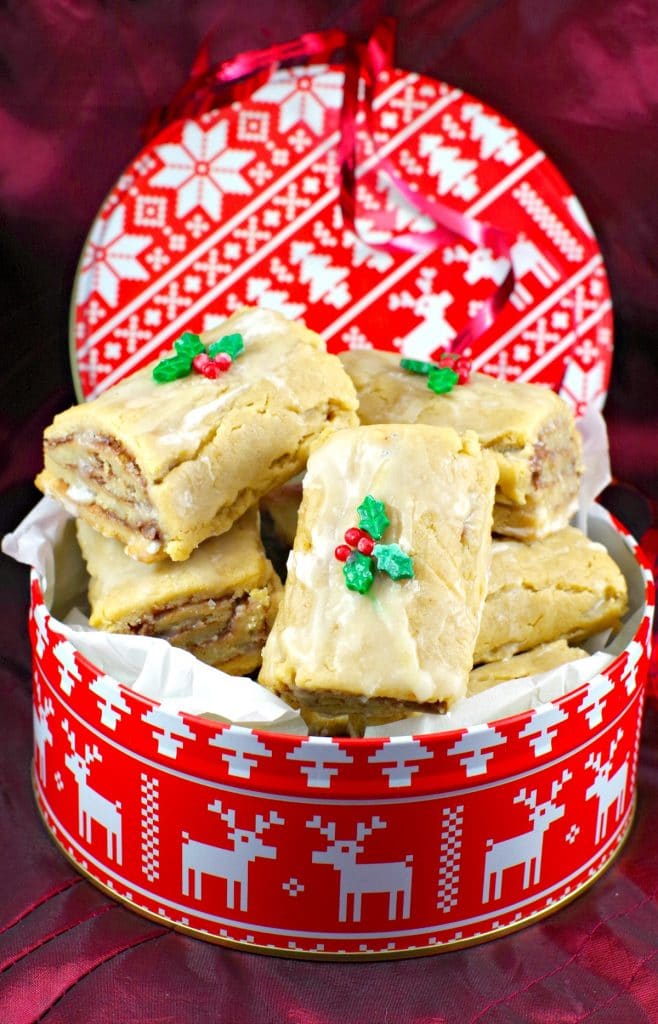 Made with Nutella, ginger, and lime, these Gingerbread Yule Log Cookies from Food Meanderings are as adorable as they are delicious!
vegan Jam Thumbprint Cookies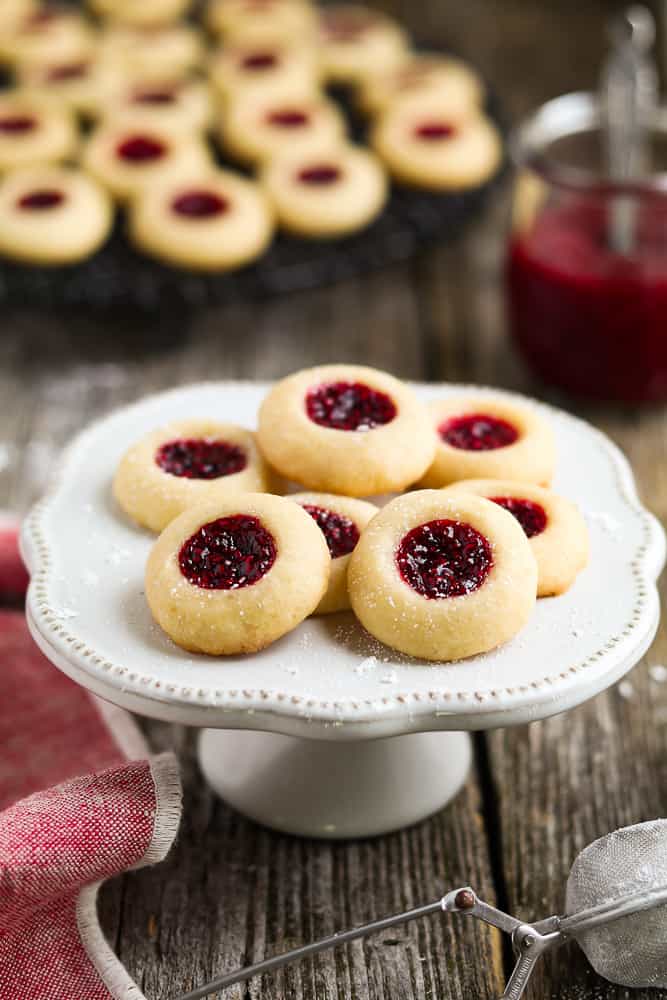 Another delicious vegan treat from Vegan Huggs, these Jam Thumbprint Cookies use raspberry jam and are incredibly easy to make.
Elegant Christmas Tree Cookies
Skip the red and green with these elegant Christmas tree cookies from She Saved.
Christmas Monster Cookies
Monster cookies are the best! Make this fun recipe from About A Mom with your kids this Christmas.
Lemon Poppy Seed Shortbread Cookies
Step out of the box with these amazing Lemon Poppy Seed Shortbread Cookies from A Baking Journey this season!
Cheesecake Spritz Cookies
Make some yummy Cheesecake Spritz Cookies with this recipe from Encouraging Moms At Home.
Easy Ricotta Cookies
These light, moist Ricotta cookies from Recipe Pocket are easy to make and have only 66 calories per serving!
Easy Reindeer Cookies
Add some candies and pretzels to cookies for instant Reindeer cookies!
Gingerbread Snowball Cookies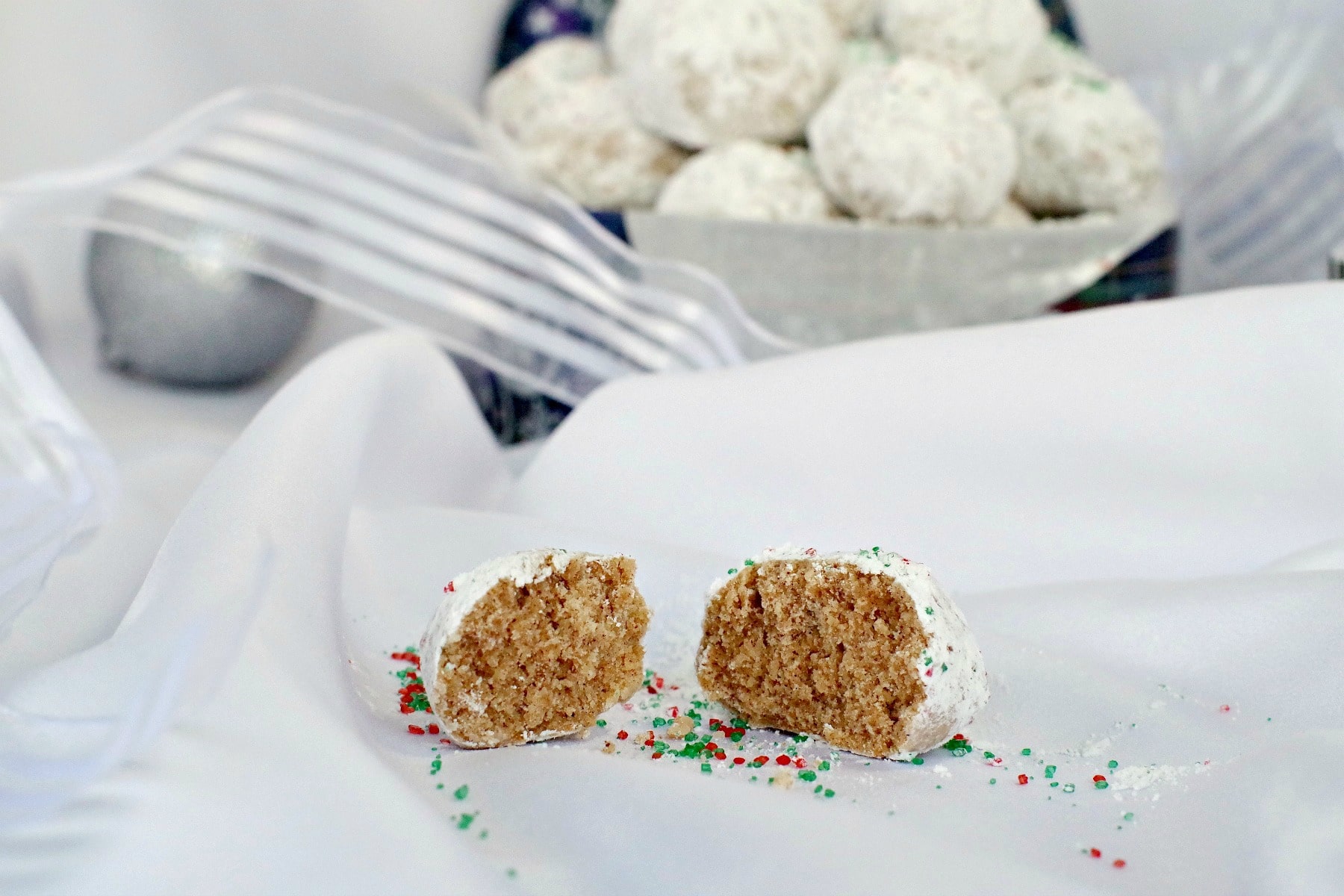 These delicious gingerbread snowball cookies from Food Meanderings are a great cookie recipe to make for Christmas!
Christmas Pinwheel Cookies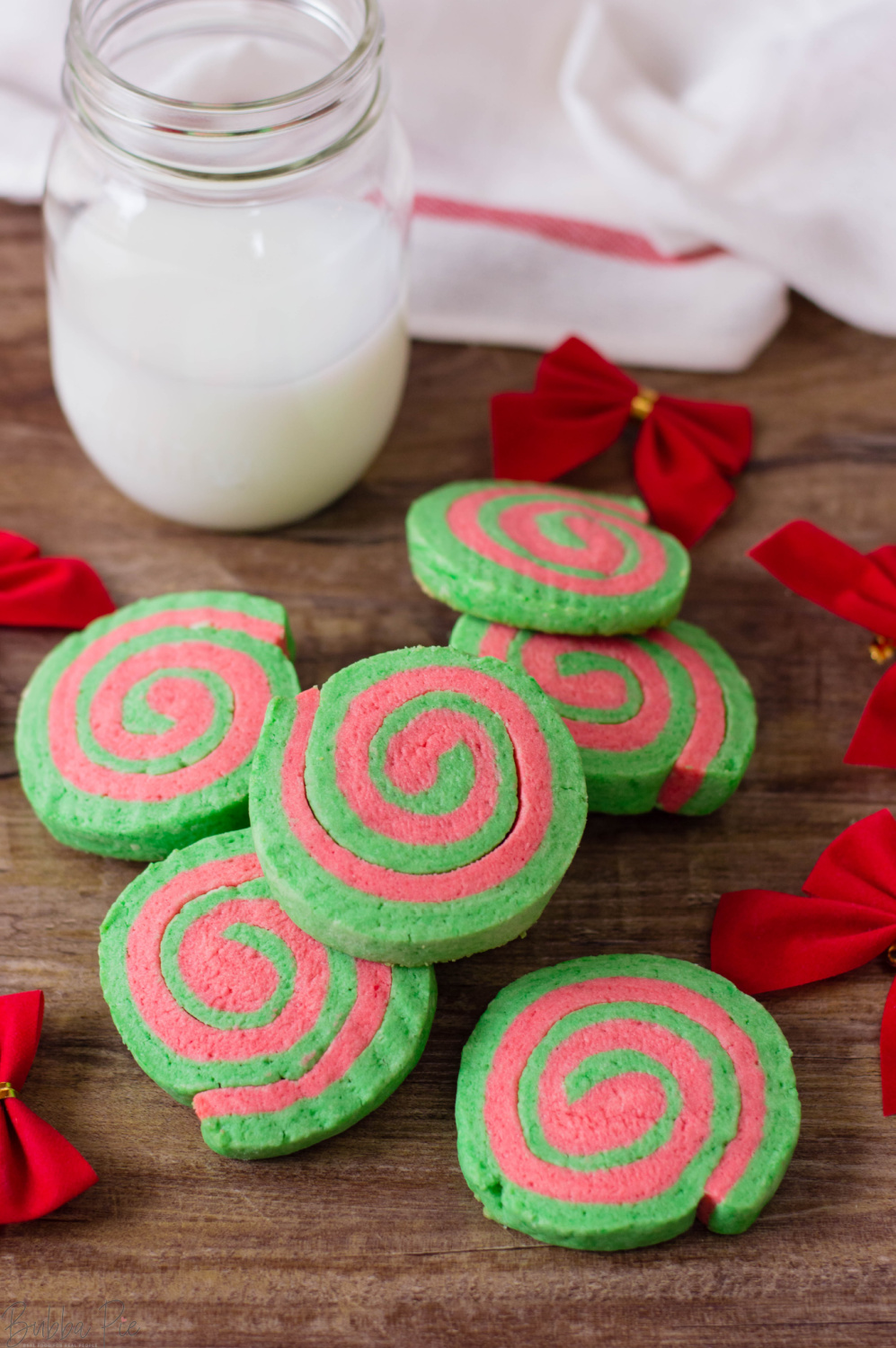 Perfect to make with the whole family, these festive Christmas Pinwheel Cookies from Bubba Pie are so colorful and sweet.
Peppermint Chip Cookies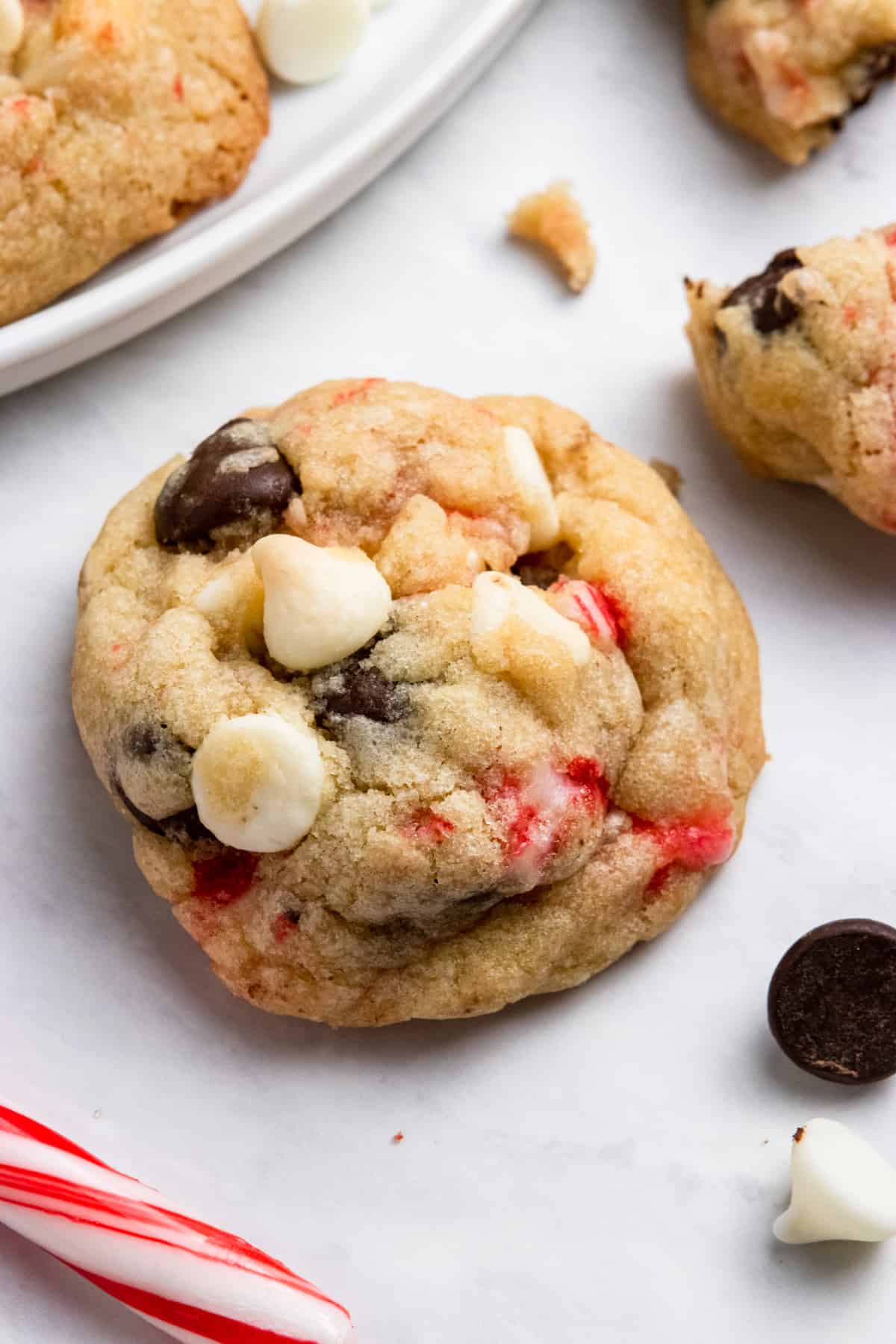 Add a sweet peppermint flavor to your favorite chocolate chip cookies with this easy Peppermint Chip Cookies recipe from Lemons And Zest!
Easy Pine Nut Cookies (pignoli)
You'll go pine nuts over these delicious cookies from About A Mom!
Whipped Shortbread Cookies
These rich and buttery Whipped Shortbread Cookies from Little Sweet Baker are perfect to whip up with friends and family this Christmas.
Mint Chocolate Shortbread Cookies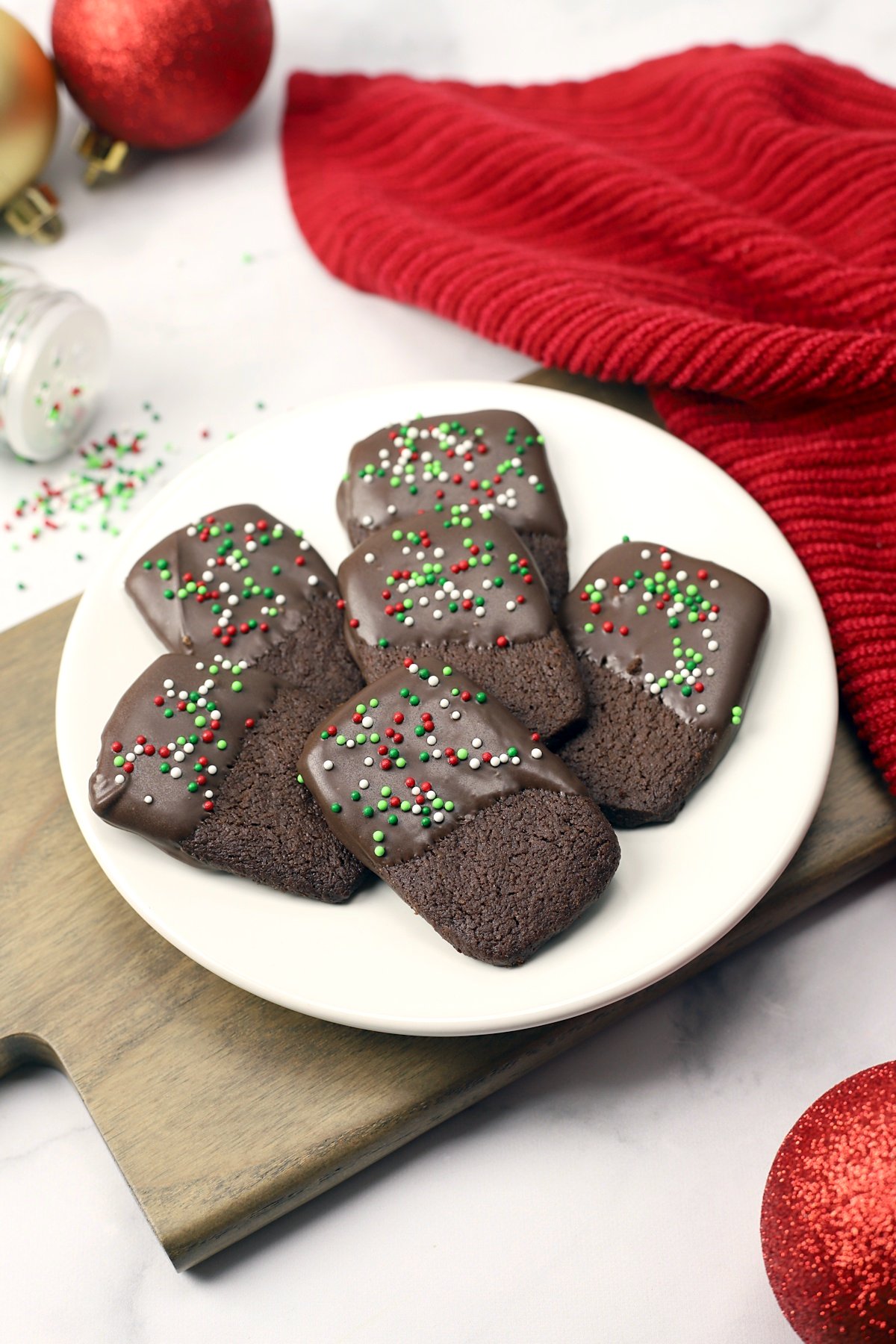 If you're a fan of mint and chocolate, you have to try these Mint Chocolate Shortbread Cookies from The Toasty Kitchen.
Cranberry White Chocolate Cookies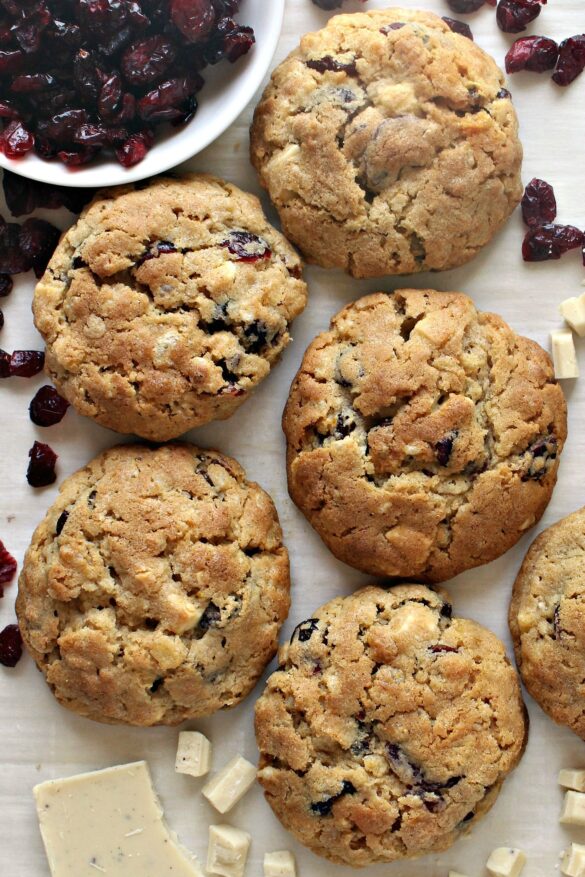 Perfect for Christmastime, these Cranberry White Chocolate Cookies are a must-try this season!
Italian Sprinkle Cookies
With orange and almond flavors, this Italian Sprinkled Cookie recipe from Snappy Gourmet is a perfect holiday treat to make together.
Eggless Fruitcake Recipe
Is it really Christmas without the fruitcake? These eggless fruitcake cookies from Blend With Spices are perfect to make with your family and friends this year.
Gingerbread Holly Cookies
How adorable are these gingerbread holly cookies from The Flying Couponer?!
Peanut Butter Cup Cookies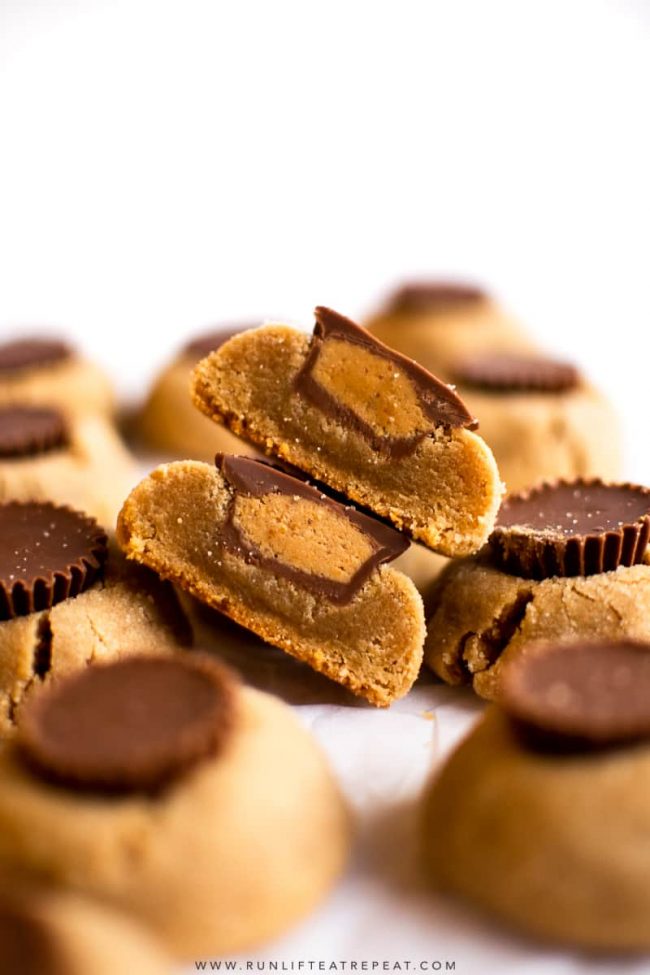 Another fun and easy Christmas cookie recipe are these Peanut Butter Cup Cookies from Run Lift Eat Repeat.
Cannoli Cookies
All of the flavors of a cannoli wrapped up into cookie-form? Yes, please! Try these incredible cannoli cookies from Snappy Gourmet for a fun treat this Christmas.
I hope you enjoyed this post and discovered some easy Christmas cookie recipes to try this season. If you liked this post, I hope you'll check out these other Christmas cookie recipes…