15 Easy Organization Hacks to help you with spring cleaning and beyond…
---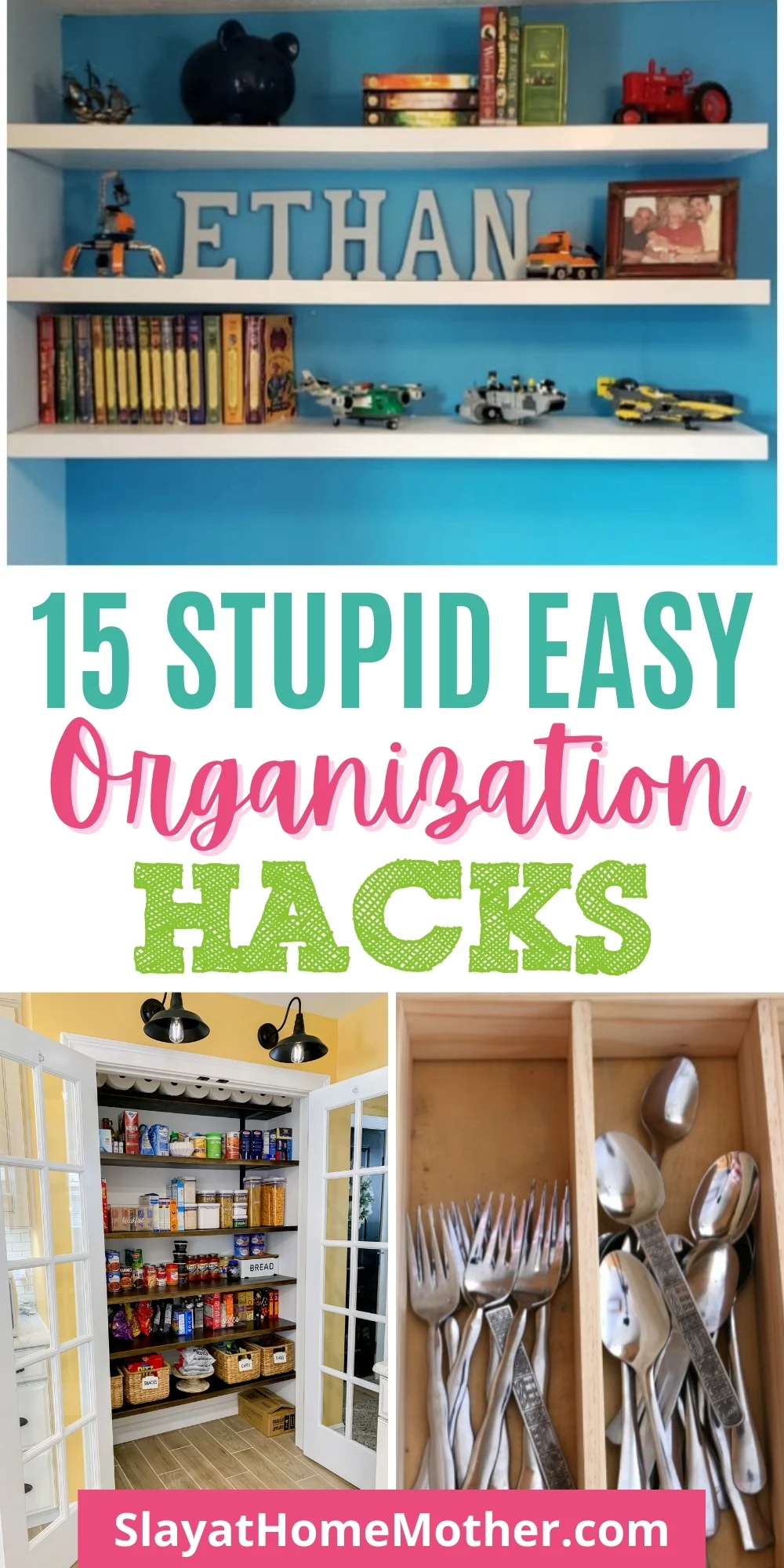 I looove to organize – it's my love language!
I thrive on clean spaces, but sometimes getting them clean and organized is a challenge.
This post is going to explore some easy hacks to help you organize different spaces in your home and tackle the clutter.
Whether you are spring cleaning, moving, or just have a space that needs organizing, these easy organization hacks will help you keep track of your items and make some extra room.
Knowing that something must be organized can be daunting and something that you continuously put off.
Just remember, organizing your items will help you keep track of items better and will help you live more of a clutter-free life.
BTW, If you need help getting into spring cleaning, take my Spring Cleaning E-mail Challenge! I'll email you once a day for 25 days with a spring cleaning task and how-to so you can get your deep cleaning duties done in 25 days or less. Complete each task at your leisure, before or after work, etc.
I also send you a free printable checklist with 25 spring cleaning tasks ;).
Organization Hacks
Okay, now onto the fun part – organization hacks!
These easy and affordable organization hacks and tips will help you organize your space in a functional way and will help you keep better track of things…
Dollar Tree Organization For Your Car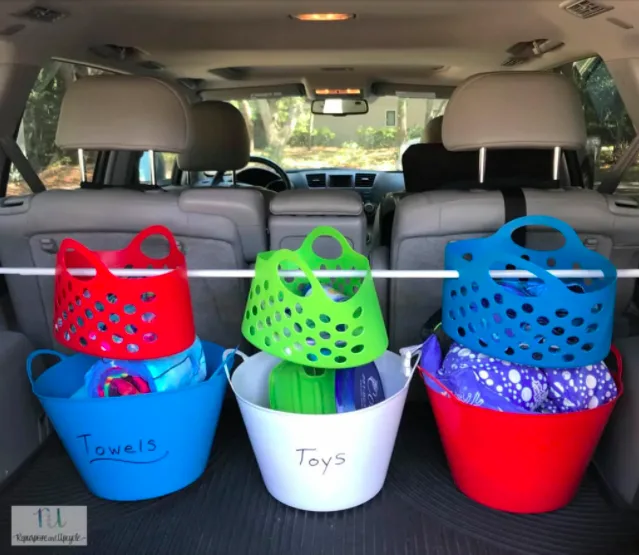 Looking for an easy and affordable way to keep your car organized? With just a few supplies from the Dollar Store, you can easily make these car organizers.
DIY Shelves To Help Your Organize Your Closets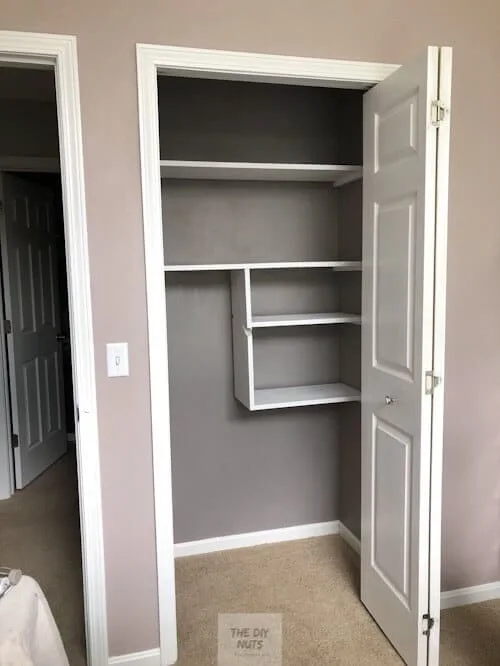 Making your own storage shelves is a great way to keep your small closet organized and tidy.
Easily Organize Drawers With Containers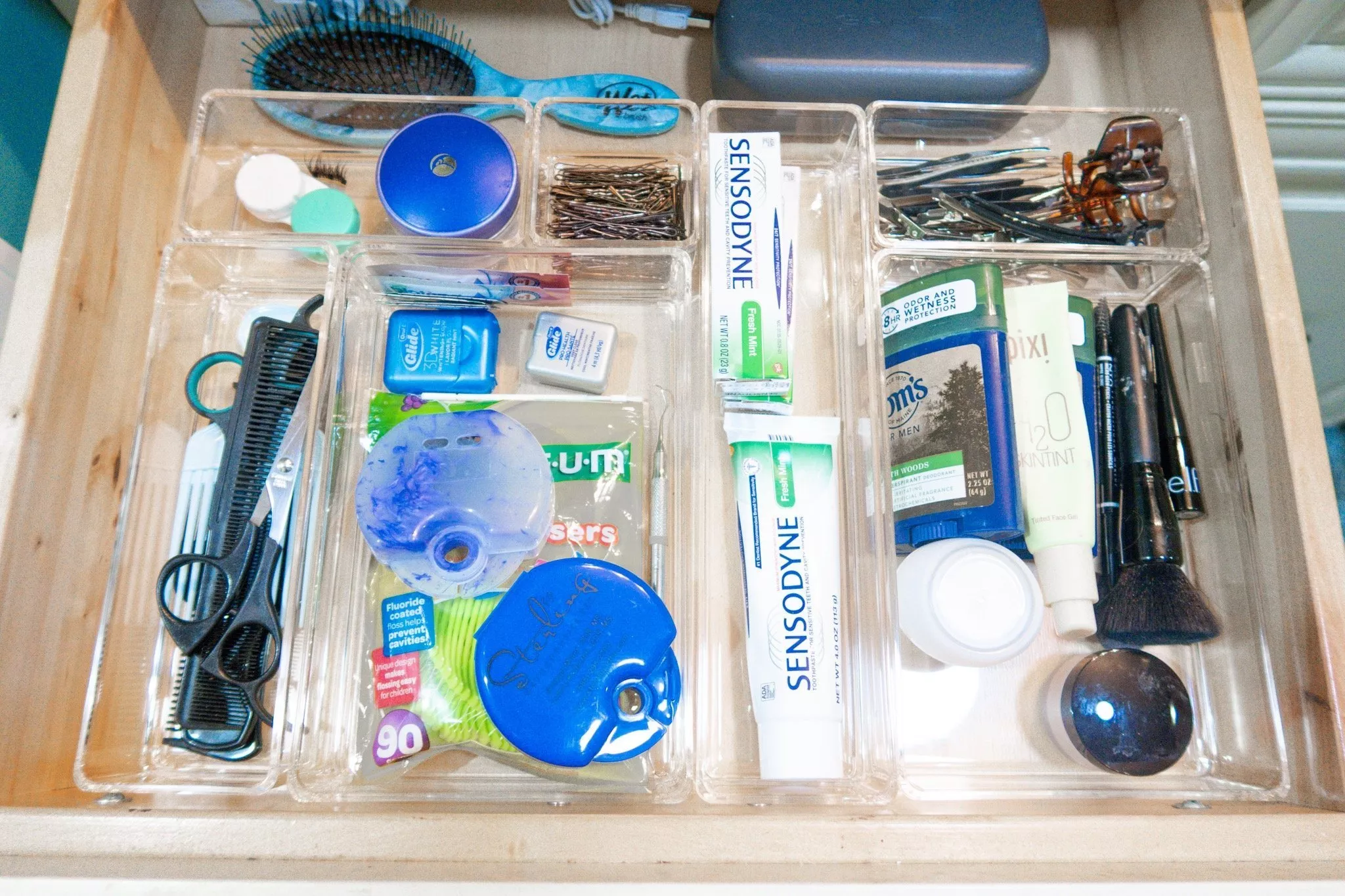 Take everything out of your bathroom drawers (or whatever drawers you're trying to organize) and organize items in clear containers! This makes everything visible but clean looking and provides a place for each item.
Dollar Tree Lazy Susan

A great way to organize spices, dressings, and other kitchen goodies, this Dollar Tree lazy susan is easy and affordable.
Closet Organization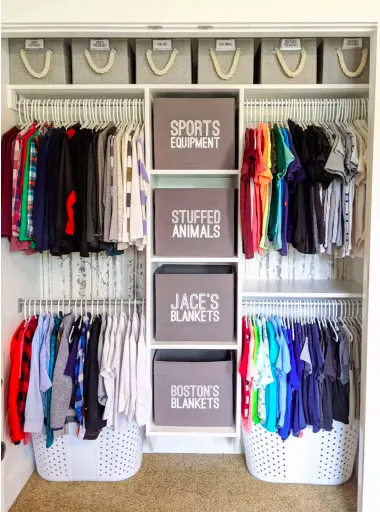 Organizing your closet doesn't have to be a daunting task, these tips will help you organize your closet in no time.
DIY Floating Wood Shelves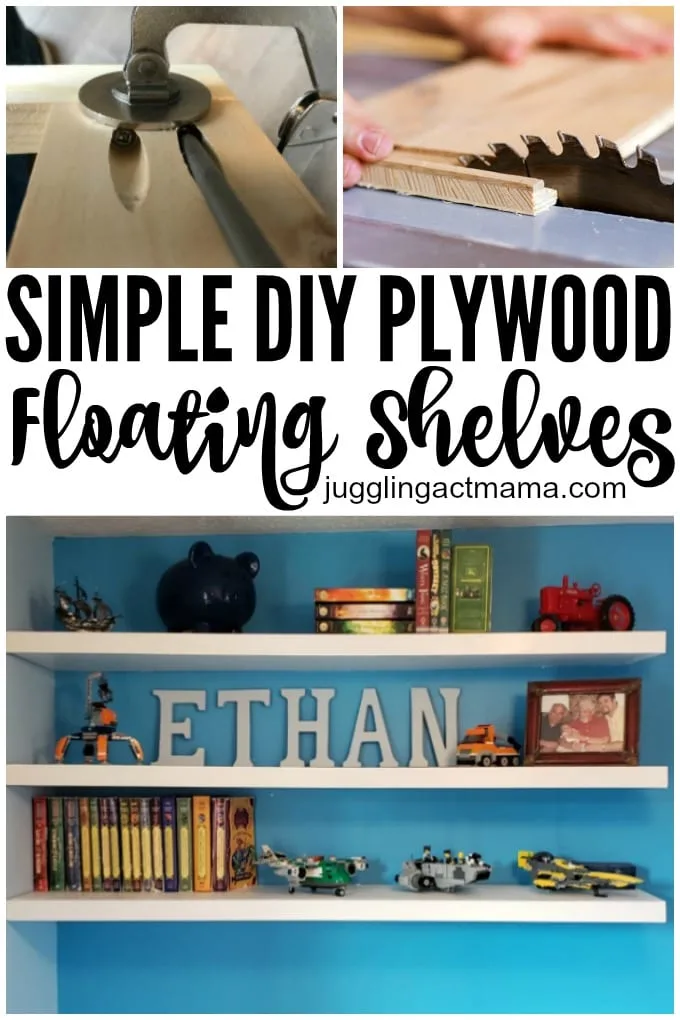 Make these DIY floating wood shelves so that you can save space as you organize your books or use them as a fun way to add a bit of décor to a room.
Earring Holder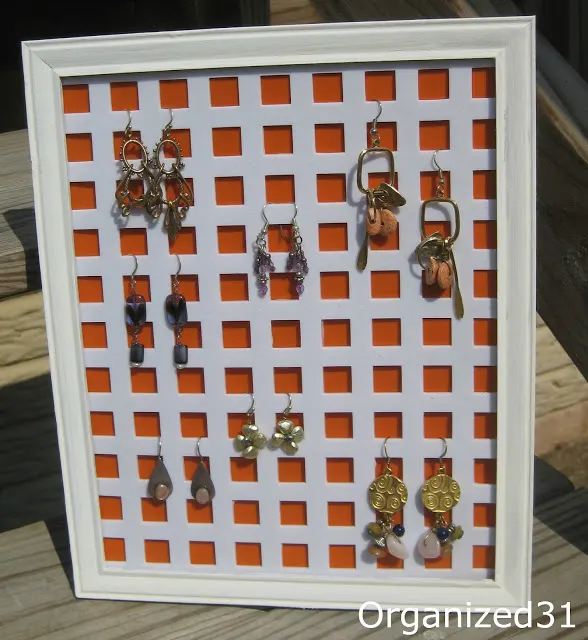 Make your own earring holder with just a few dollars. You can easily store your earrings and keep them organized.
Homeschool Space Organization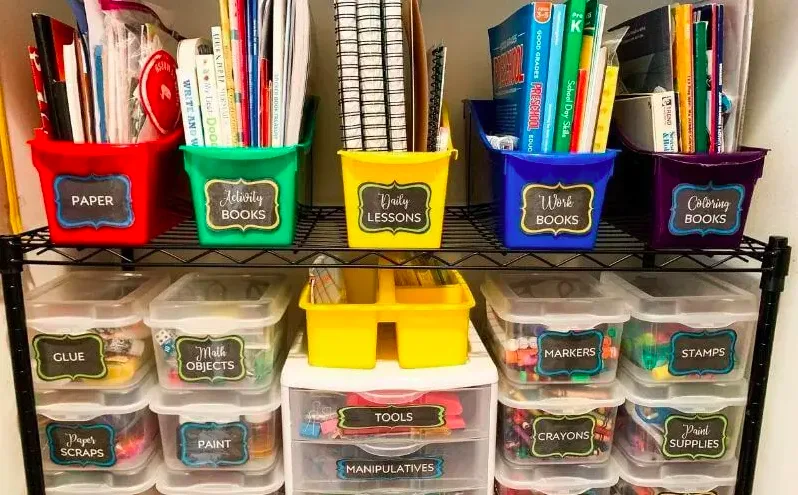 If you are working with a small space and need a way to organize your books or homeschool space, these organization hacks are creative and helpful.
DIY Wall Organizer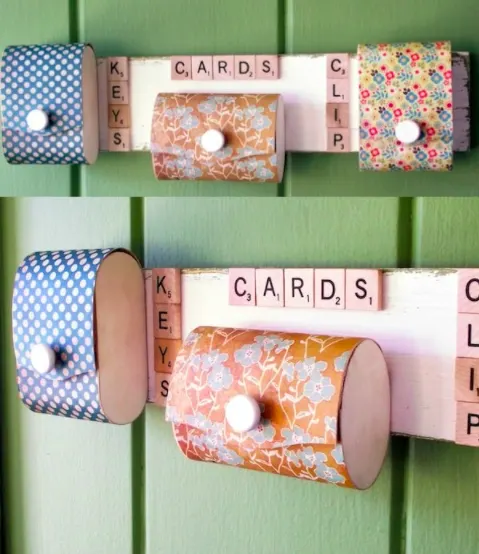 Creative and fun, this DIY wall organizer is a great way to keep track of your keys and other goodies by the door.
Wooden Drawer Dividers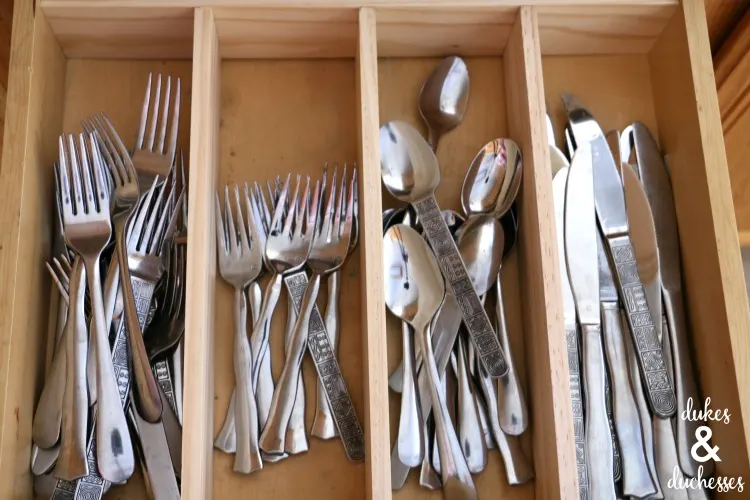 Keep your drawers organized and tidy with these easy-to-make wooden drawer dividers.
Budget Pantry Organization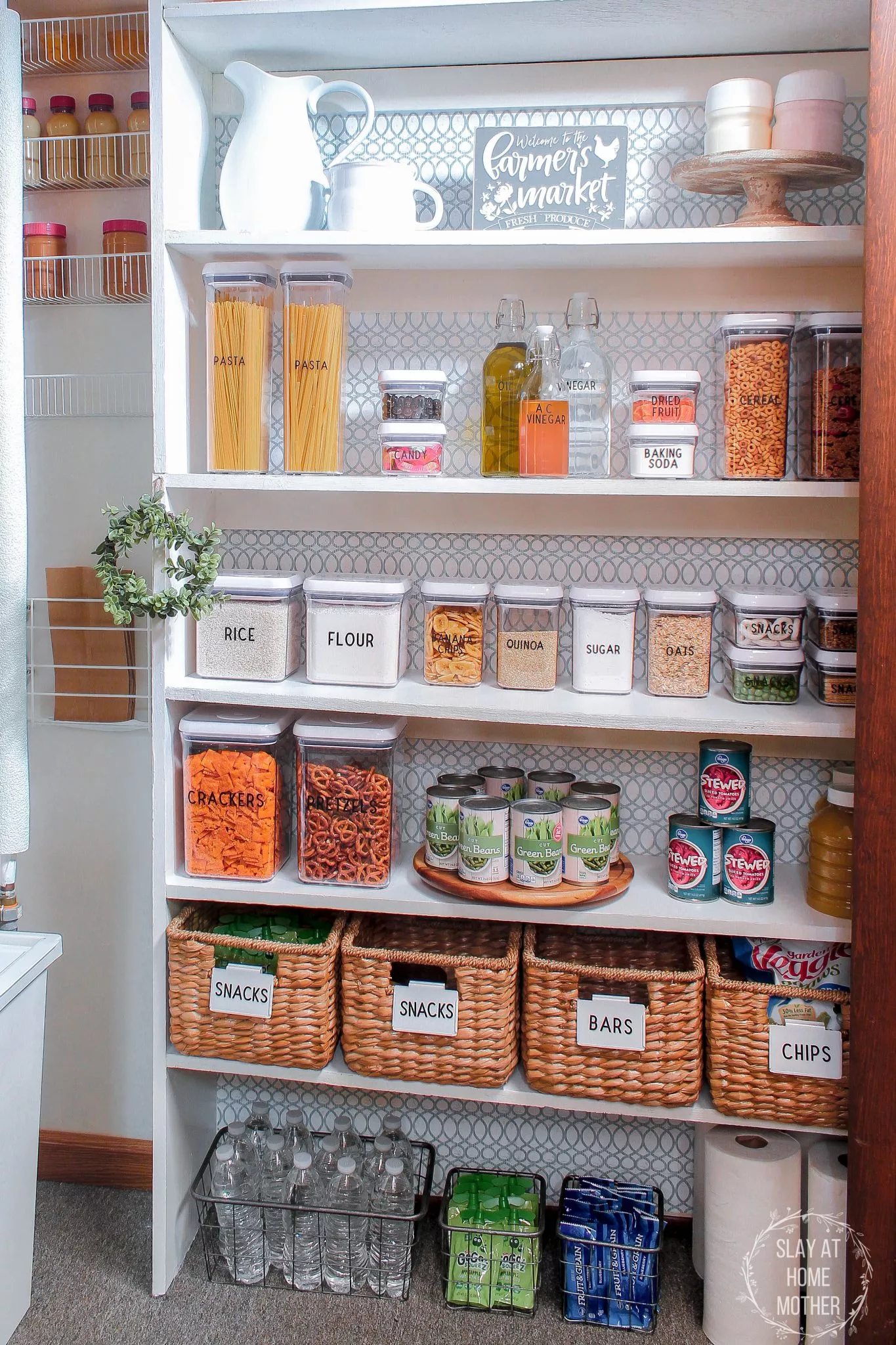 Organize your pantry in no time with these easy budget-friendly pantry organization ideas.
Shoe Storage with Curtain Rods

Organize your shoes with this easy DIY shoe organizer! Great to use in your closet, entryway, or garage entry.
Functional Closet Organizer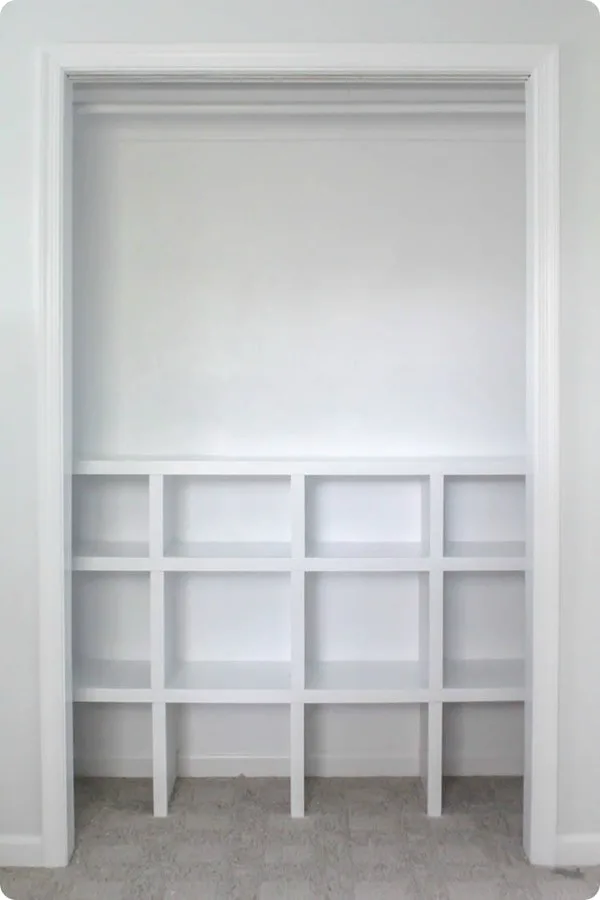 This DIY closet organizer is easy to make and functional. You can use this organizer to help keep children's closets tidy and organized.
Easy Fridge Organization With Bins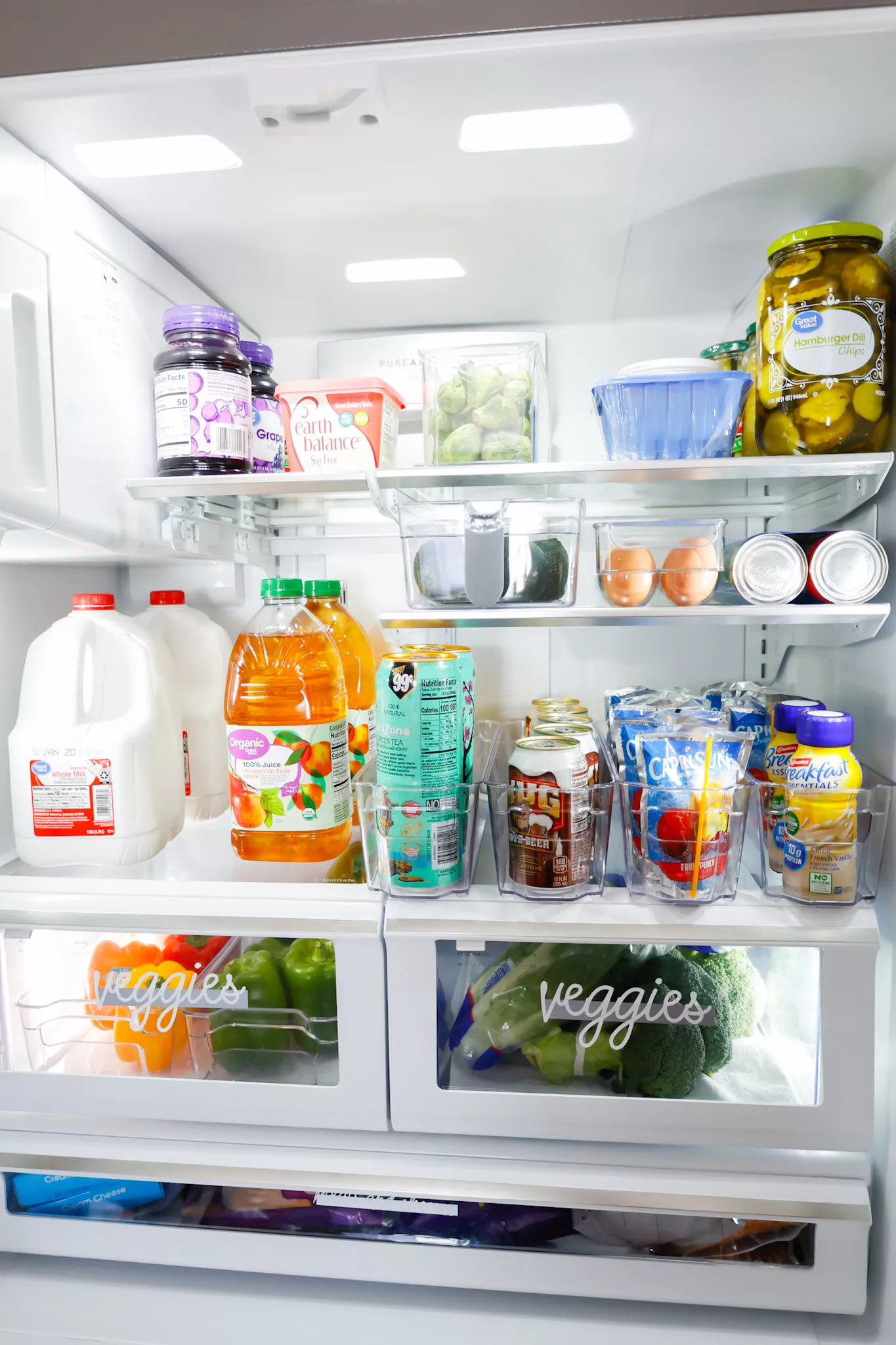 Organize items in your fridge with bins. As I've mentioned in my previous fridge organization posts, using clear bins in your fridge can help you use up the depth of your fridge so food doesn't get lost and forgotten in the back!
DIY Garage Organization: Sports Ball Holder
This easy to make DIY sports ball holder will help you keep your basketballs, soccer, and other sports items organized.
Have you tried these organization hacks yet? Tell me one of your favorite ways to organize in your home, or a hack that changed the way you organize your home in the comments below!
*Post originally published March 2021, last updated October 2021.